Although family homes are not the most inspiring concepts to pop up across the world's architectural map, this one from Techne Architects, simply named the Bell Street House, is a rather impressive one.
The renovation was completed by Techne Architecture + Interior Design in 2016, and the original house in Richmond, Victoria, underwent quite a transformation to become what it is now.
The architects were met with the brief of revamping the house to respond to the homeowners' lifestyles, and responded by creating a space that balances a minimalist aesthetic with the liveability necessary to its function as a family home.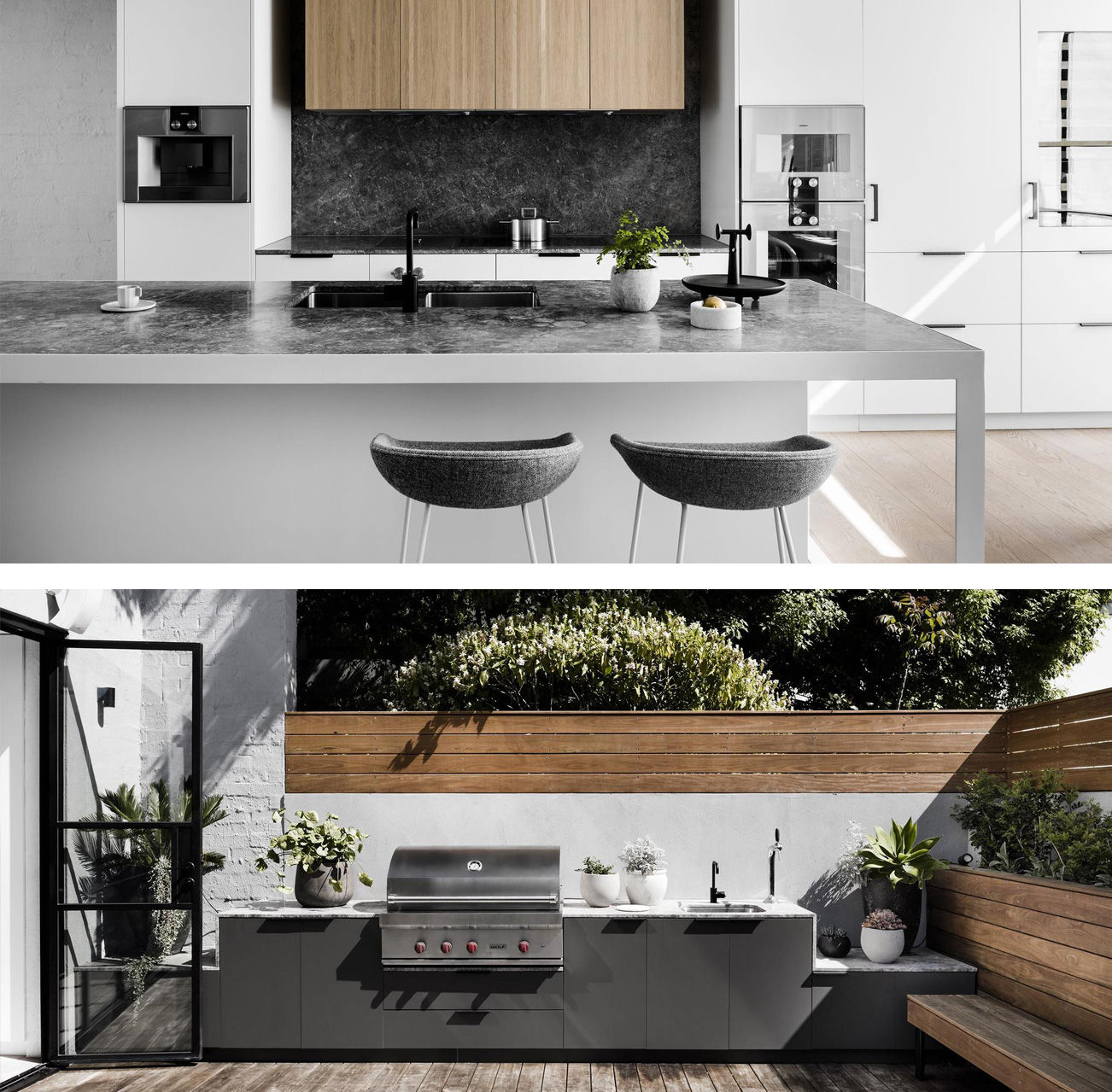 The call for an understated contemporary space that would accommodate the client's love for entertaining promoted Techne to complete a full reconfiguration of the existing floorplan, comprising of new front and rear courtyards as well as new external windows and doors. Through their deft use of materials and the artistic way in which they increased light and air throughout the house, Techne managed to create a space of lightness and calm, without feeling empty. The monochromatic colour palette is softened by an abundance of natural light, imbuing the space with warmth. While additional textural finished such as timber, marble, rendered brick and thick carpets bring tactility to the home.