Self-taught artist Ben Young is a man of many exceptional talents from surfing and skateboarding to repairing furniture and also building boats. Granted, all of his talents are incredible in their own right, but we are particularly inspired by his work as a sculptor.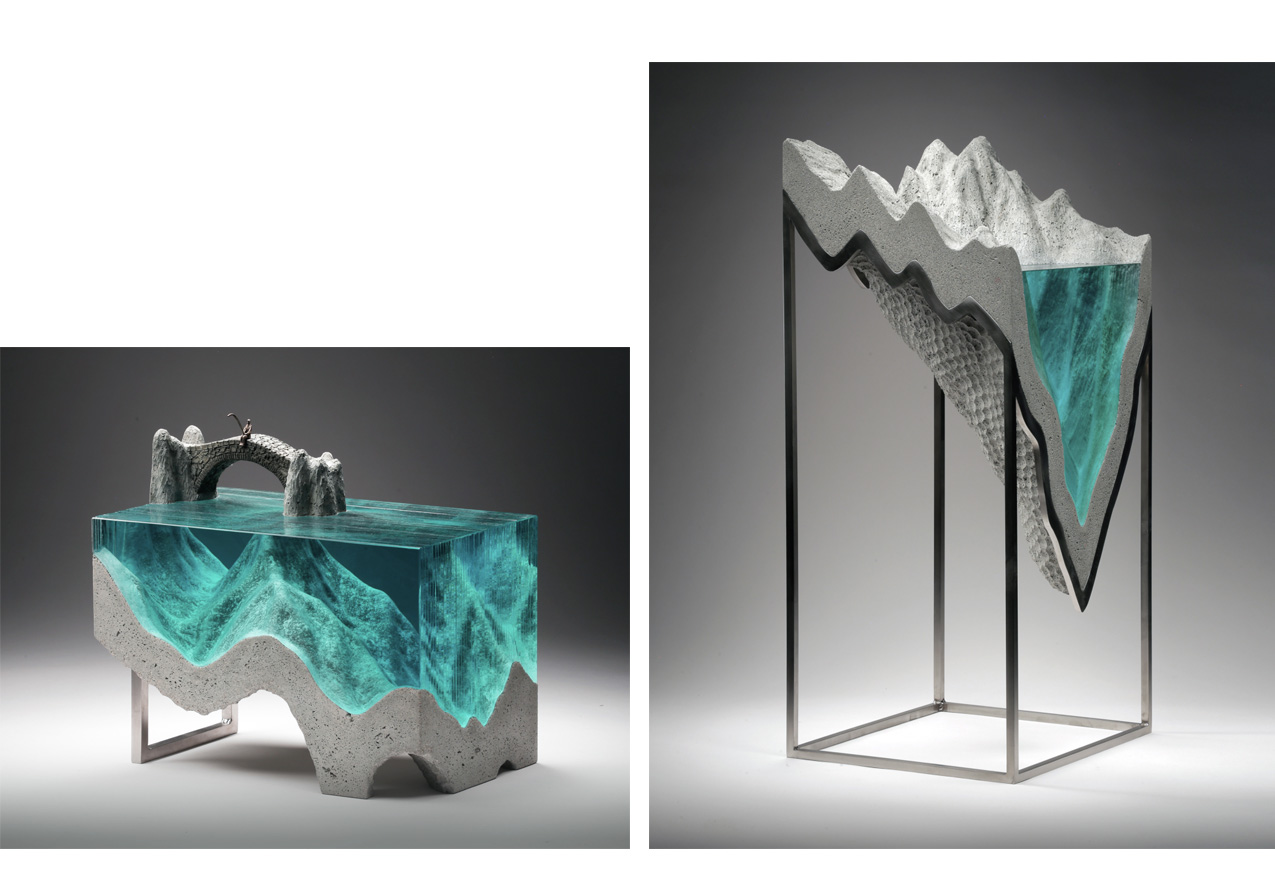 Having spent the last decade exploring the art of sculpting glass, an endeavour that's become increasingly rewarding as he has exhibited around the world, Young uses exquisite manual techniques to transform simple sheets of glass into luminous sculptures. The artist envisions, hand-cuts and carefully constructs layers of glass to evoke water, often contrasted against an organically-shaped concrete topography, as well as small metal details such as a diver, lighthouse or sailboat.
Currently residing in Mount Maunganui, New Zealand, it seems natural for Young to explore the local landscape and surroundings for early inspirations into his art. He is largely influenced by the ocean and brings his passions of skateboarding and boat building into his evocative glass forms. For his latest project, 'Sentiments of the Sublime,' Young describes that the process came from a 'moment of awe and nostalgia': 'Sentiments of the Sublime' explores the nostalgic many and collective perspectives of the relationship between man and nature. In creating work, by hand, that makes reference to the myriad of perspectives and experiences of others, Young's work is both deeply personal to the viewer and at the same time exploring subject matter that is universal, connecting Young, his work and his viewer in a moment of awe and nostalgia.