Project name: Bert Treehouse | Completed: 2019 | Architect: Studio Precht
Studio Precht presents a collaboration project with Baumbau, a start-up that specialises in small homes, treehouses and buildings for alternative tourism. The Bert Treehouse stands in opposition to the 'international style' buildings that populate our cities which are easy to construct and very profitable but a copy of a copy of a copy.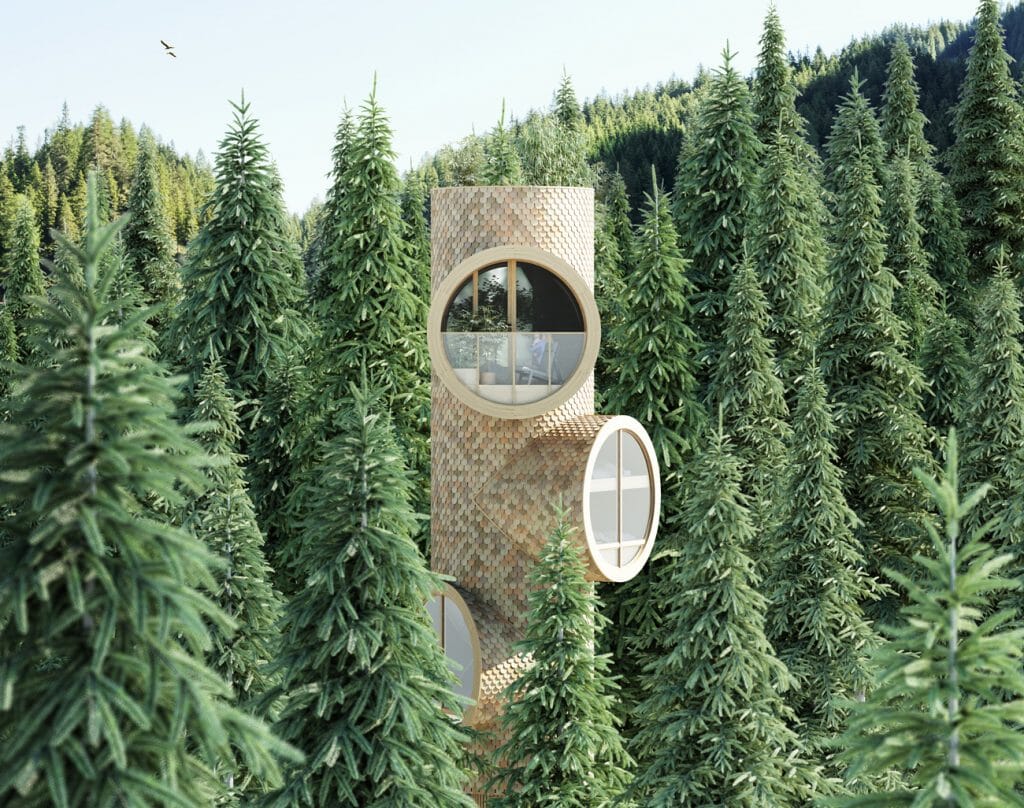 "We architects find reference for our projects in art, philosophy, literature or nature. For this project, we also looked at art for reference but not at Michelangelo or Dali. Rather we looked at the cartoon characters of Sesame Street or Minions. We took a playful look at this project and wanted to create a unique character instead of a conventional building."

Chris Precht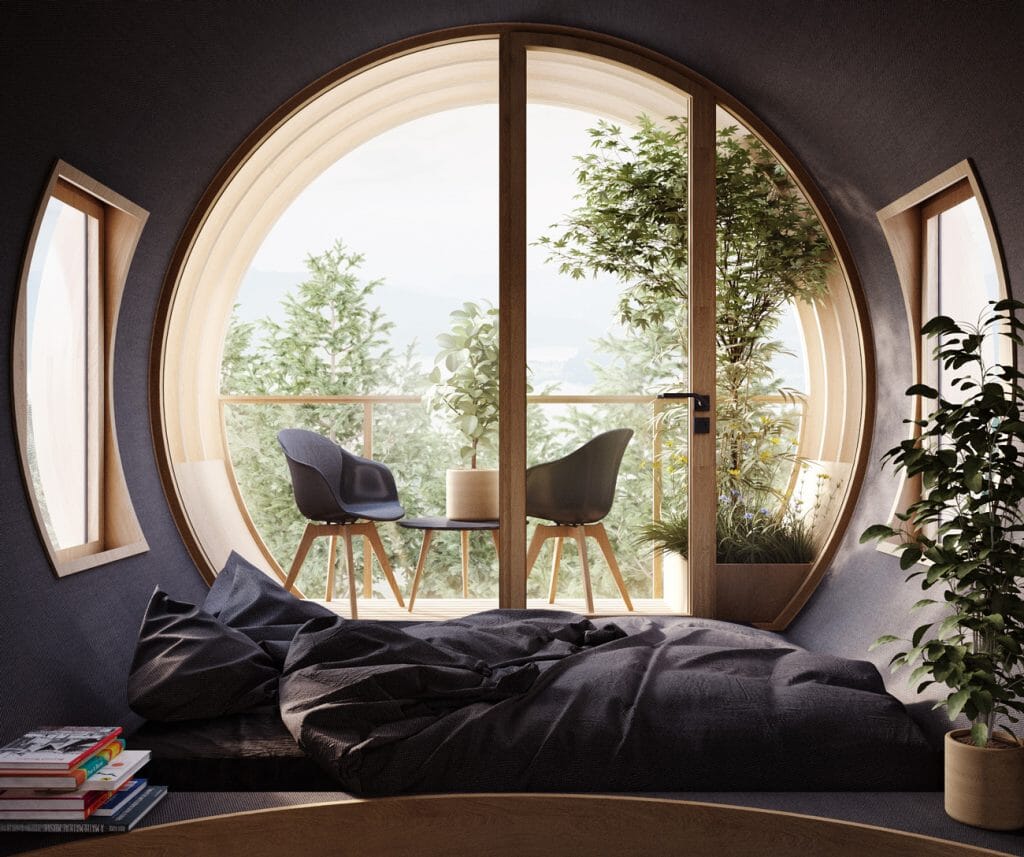 Bert Treehouse is a way of Studio Precht and Baumbau urging other architects to dare more, to experiment more with designs in the hope of a more diverse future for our cities. The modular system of Bert means that the structure can be altered to a client's brief in real time. The client simply informs the architects about the desired program – how many bedrooms and bathrooms are needed, for example – and different variations of the tubular treehouse can be constructed. 
---
---
Dark interiors create a cosy, cave-like atmosphere and ensure that the main focus is shifted towards the outdoors through the large glass openings. From the exterior, leaf-like wooden shingles in differing shades of brown work to camouflage the Bert treehouse against the backdrop of the forest. 
The smallest Bert Treehouse structures begin pricing at €120,000 and can be upgraded and extended by add-ons and extra modules. We can expect the first structures to appear in spring 2020, so keep an eye out.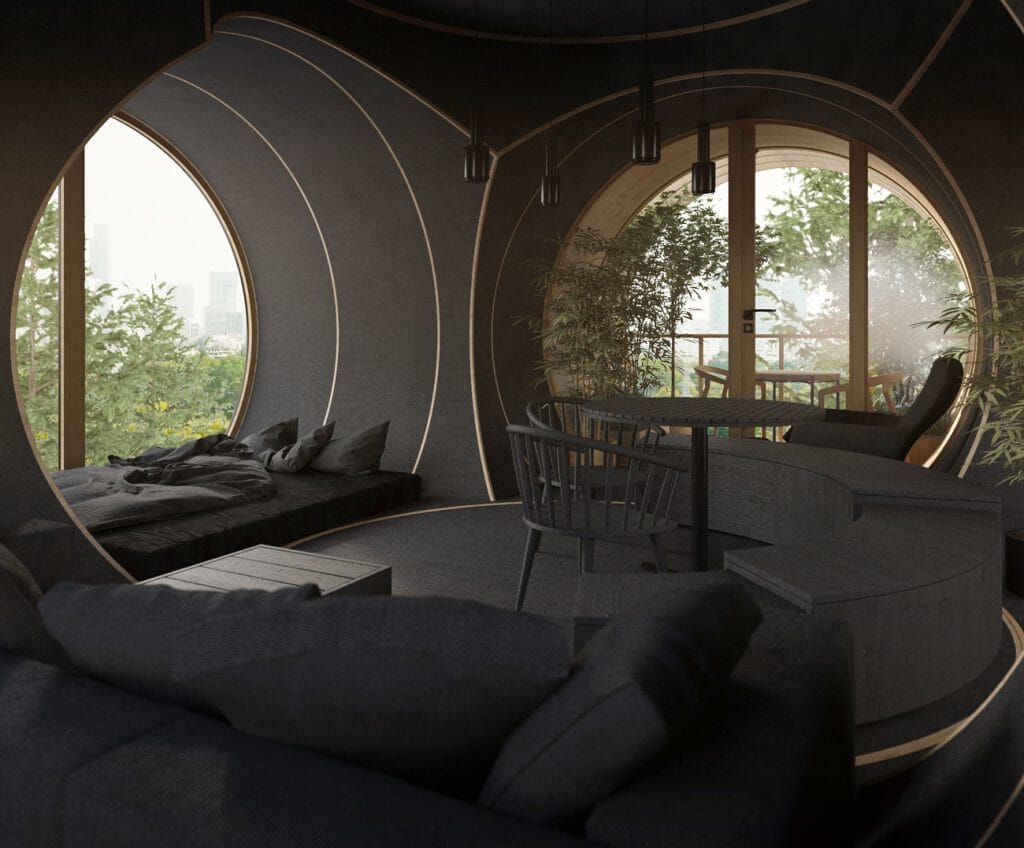 Images courtesy of Studio Precht.
Dune House shows what the future of camouflaged eco-houses might hold.
---
---