Let's face it: There's no better place to be on a dreary winter's evening than cosied up under a warm duvet, pyjamas on, book in hand and hot drink of choice within reaching distance. Having entered full hibernation mode, we're transforming our bedrooms into cosy sanctuaries – starting with bedding that's as snug as it is stylish. Scroll on for our pick of the best winter bedding sets, sheets, blankets and duvets to buy right now.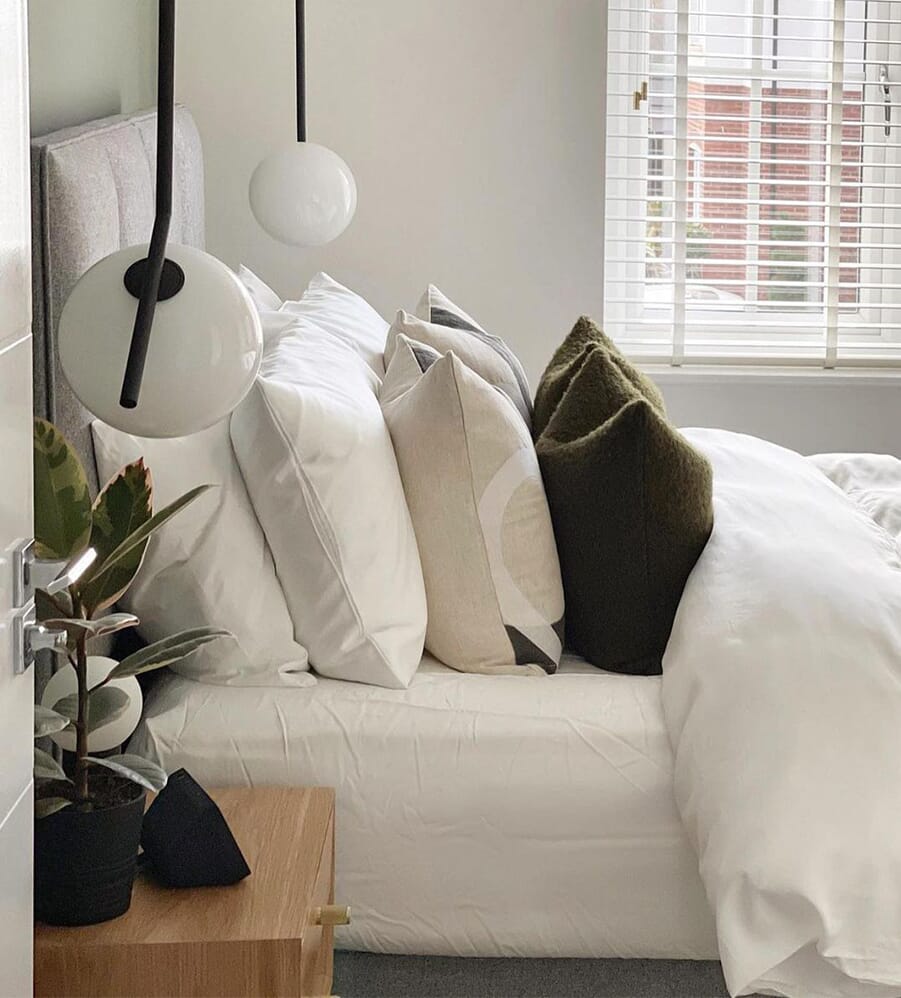 The best winter bedding to buy in 2021
Mela Comfort Move In Bundle
Eco-friendly bedding brand Mela Comfort specialises in the use of eucalyptus silk, which is harvested from regenerative forests, requires ten times less water than cotton and is compostable and biodegradable. Its Move In Bundle comes with a duvet and duvet cover, sheets, two pillows, pillowcases and even an eye mask, so it's perfect if you're planning a full bedroom overhaul.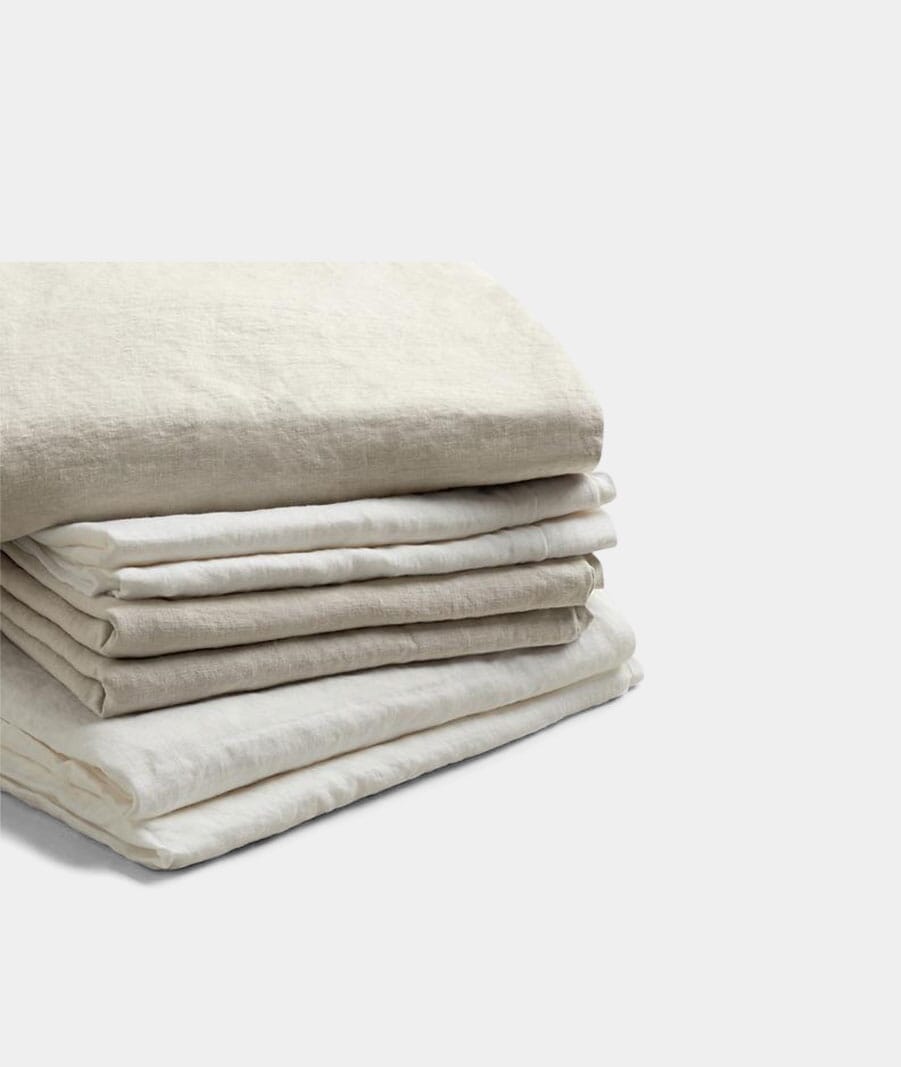 Piglet Oatmeal Basic Bundle
Think linen is just for summer? Think again. Piglet's luxurious bedding sets are made using 100% natural linen, which is breathable yet insulating, ideal for keeping you warm and cosy in the winter months. This basic bundle comes with a duvet cover, two pillowcases and a fitted sheet – everything you need to lay the foundations for a better sleeping space.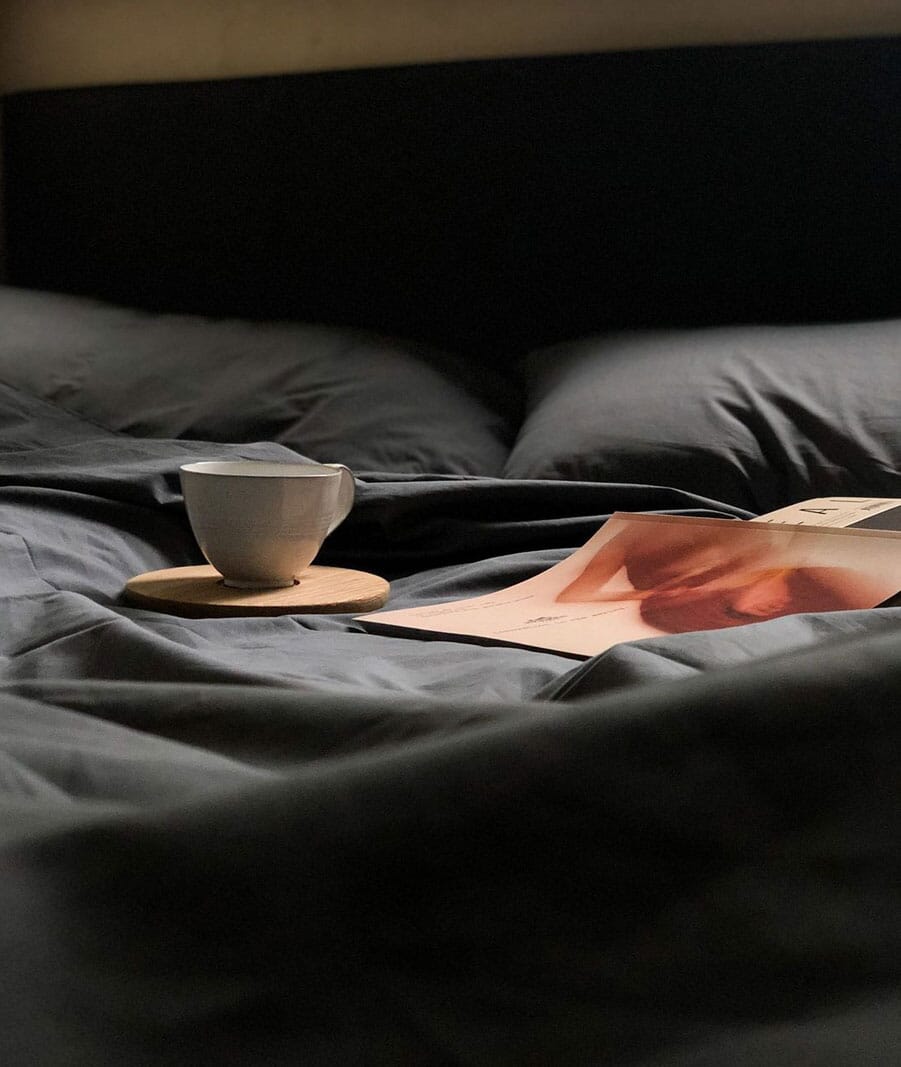 Beddable Dark Grey Move-In Set
This move-in set from Beddable includes all the bedding essentials you need for the perfect night's sleep – a duvet, duvet cover, fitted sheet, two pillows and two pillowcases. The fabrics are crafted from 400-thread-count ultra-soft washed cotton, while the pillows and duvet are made from lightweight goose feather and down. Pure comfort.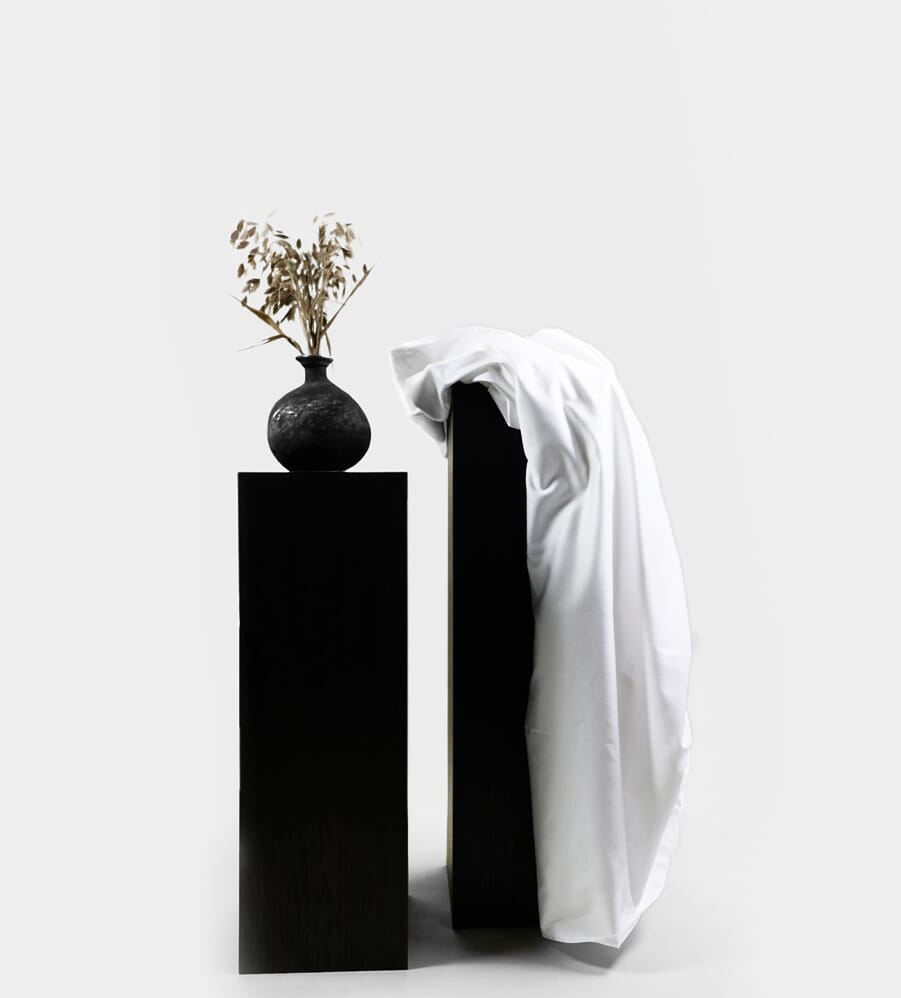 Abate Bedding Set
Lovingly made in Portugal from 100% hand-picked, Egyptian Giza cotton, without the use of any harmful chemicals or synthetics, Abate's duvet cover and epitomise the Oslo-based brand's commitment to craftsmanship. The fabric's threads are thinner than regular cotton, but stronger and more durable with a light, airy feel.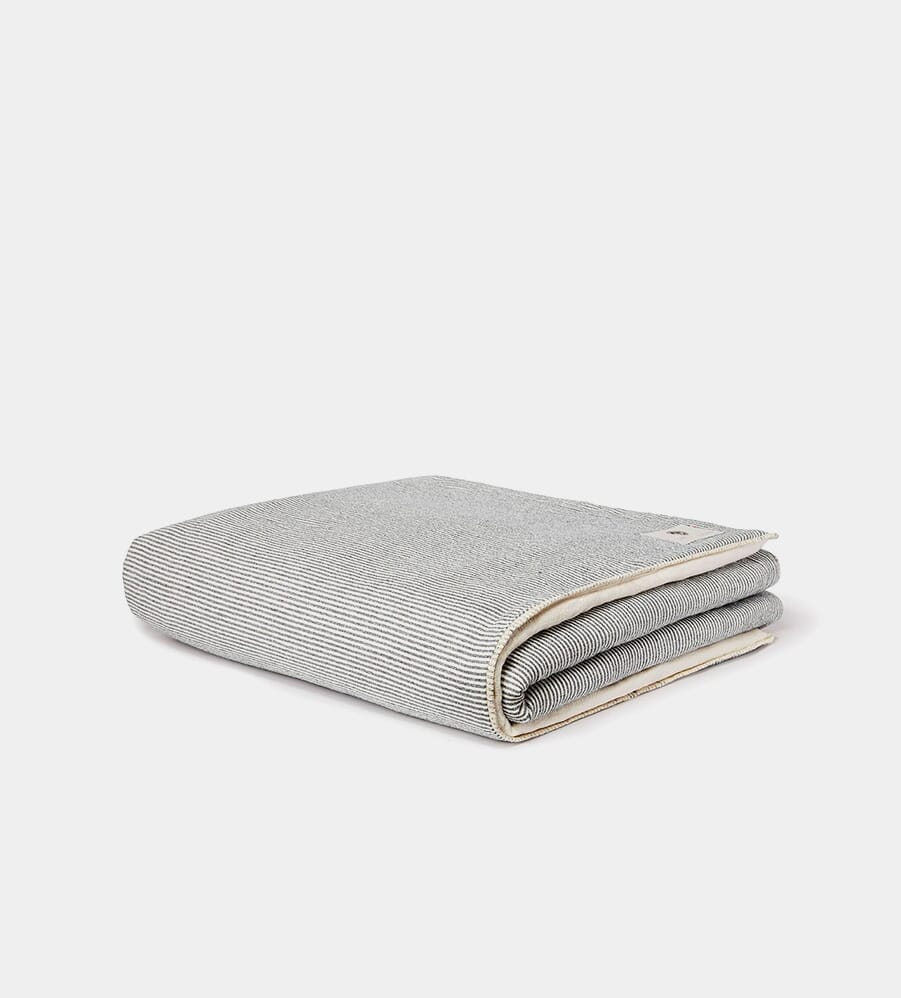 Cap D'Arsène Black Striped Magellan Bedspread
Crafted in Paris from a luxurious blend of cotton and linen, this striped Cap D'Arsène bedspread is the elegant yet cosy finishing touch your bed needs. It's understated in that classic French way, so it will pair perfectly with any interior décor scheme.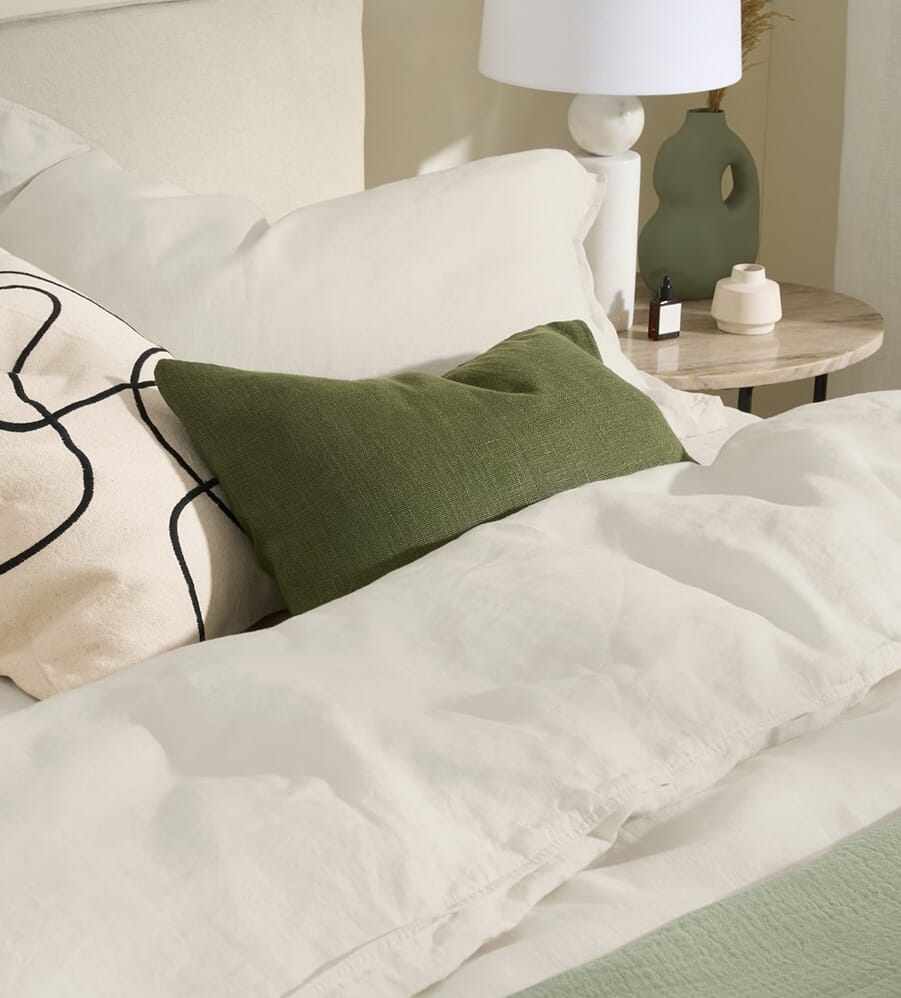 MADE Brisa Bedding Set
MADE's Brisa bedding set comes with a duvet cover and two pillowcases, both of which are crafted from super soft 100% stonewashed linen. Choose from a range of versatile neutral hues, including Light Beige, Blue Dusk and Silver Grey.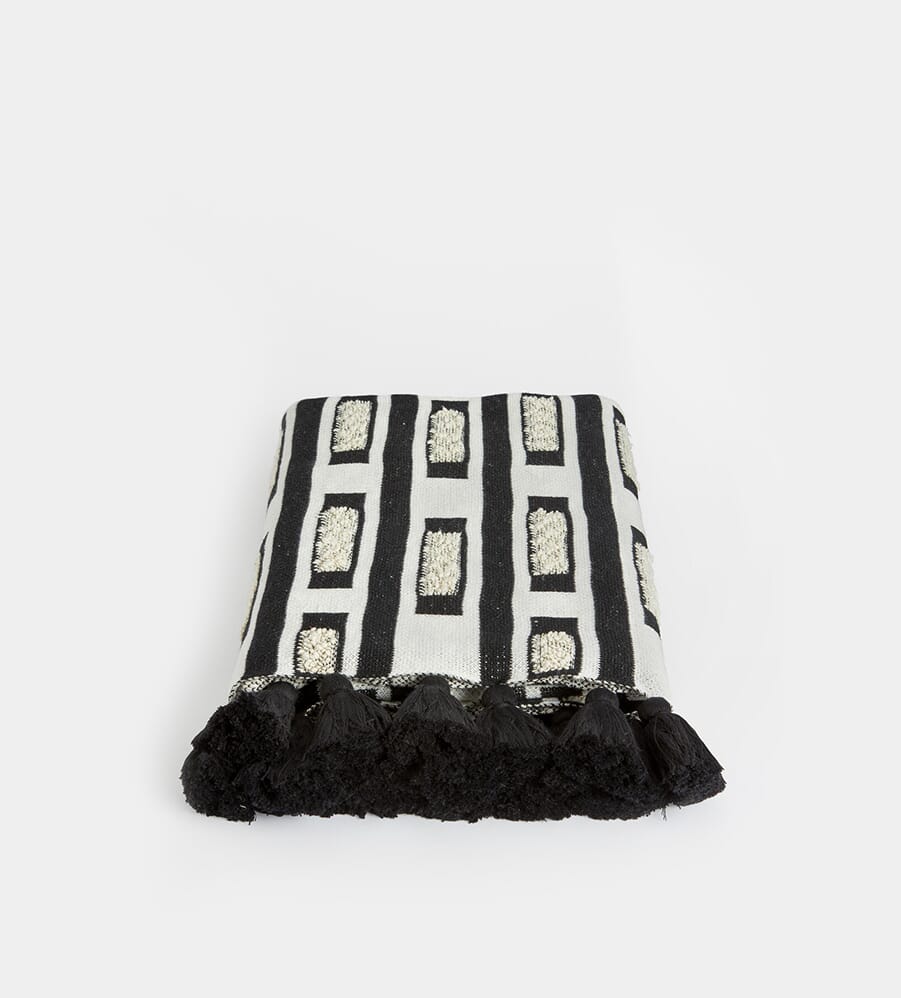 Soho Home Osprey Throw
Add a tactile finish to your bed with Soho Home's Osprey Throw, a thick knitted throw made from 100% cotton with interweaving monochrome tones. The cream boucle yarns and black pom-pom tassels offer an element of interest and will look great against a more minimalist décor scheme.
---
---