Busy lives can sometimes mean disrupted sleep. Naturally occurring CBD, from the versatile hemp and cannabis plants, has gained widespread attention in recent years for its help in getting you to sleep, and in complementing your natural deep sleep patterns without disrupting your sleep architecture. CBD doesn't intoxicate like other compounds in the cannabis family, which means, say its proponents, you're getting all the benefits of a famously relaxing plant without any of the intoxicating downsides. CBD oils, tinctures and powders can present a confusing picture when it comes to sleep - so we've picked out some of our favourites, but first a few words on how this highly popular supplement can help you nod off at nighttime.
What is CBD?
The abbreviation stands for cannabidiol, and as that full name implies, it's derived from cannabis or hemp plants, as one of a group of compounds called cannabinoids that have long been studied by scientists for their widespread benefits. 
CBD is non-intoxicating, unlike what is perhaps the best-known cannabis compound, THC, which has well-known psychotropic effects. CBD, however, has none of these effects. CBD has long been used to combat anxiety, because it's known to have calming effects and in more recent years it's been widely studied as a help in getting to sleep.
CBD is added to oil to add digestion, or in some cases to a powder which can then be diluted to taste. Oil, say CBD experts, increases the bio-availability of the CBD, meaning you'll get maximum benefits. 
What are the benefits of CBD?
Hemp and cannabis plants are among the most useful on the planet, providing everything from rope to clothing to CBD itself. CBD, studies show, helps with anxiety, enhancing calm. In larger doses and higher strengths, CBD will help you sleep.
Remember that CBD products offer a variety of CBD strengths, generally expressed in milligrams, or mg for short. Obviously enough, higher mg CBD means a higher strength, so if you're using CBD for the first time, you might want to try a lower or medium strength variety.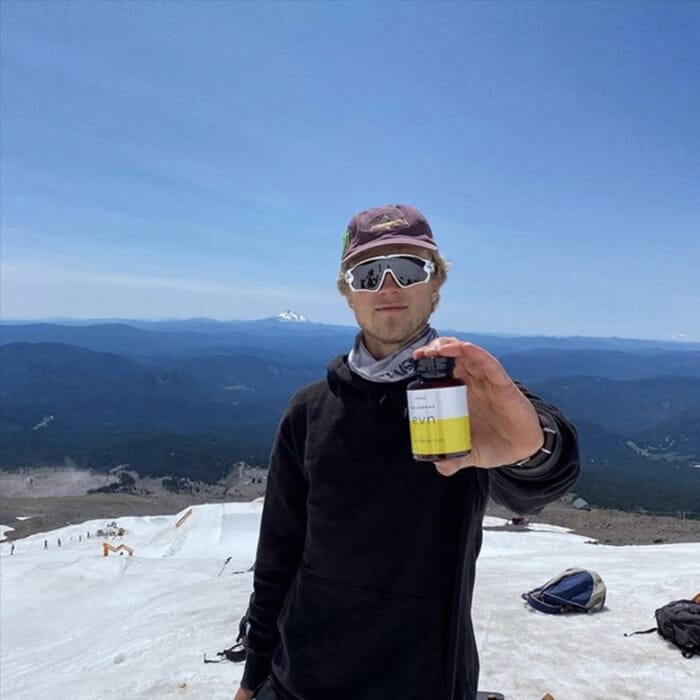 How can CBD help you sleep?
Key with CBD, studies have shown, is that it doesn't disrupt your natural sleep cycles, as some prescribed sleeping tablets can do. That means, suggest researchers, that CBD doesn't disrupt what they've called "sleep architecture". As a naturally-occuring substance, there's little, if any, risk of side effects, too.
CBD is essentially a relaxant, helping your brain and body to relax into a full and deep sleep.
When to take CBD for sleep?
First off, always make sure carefully to read the instructions on whichever of our recommended CBD products you choose. General advice is to take it half an hour or so before bedtime.
It's also a good idea, say experts, to start with smaller doses so as to find your ideal personal measure of CBD to help with sleep.  Naturally, experts also say, if in any doubt take medical advice first.
Best CBD products for sleep
Evn CBD Sleep Powder 400 mg
American CBD specialists Evn know a thing or two about making the best of the latest research in CBD. Here they've packaged a full spectrum CBD blend into a neat jar, offering, say the makers, a total of 20 doses. Hemp that's the basis for their CBD is organically sourced, magnesium and passion flower are added and flavouring is cocoa, for that bedtime feel. Hot water, fruit tea or milk can be mixed with the powder to taste.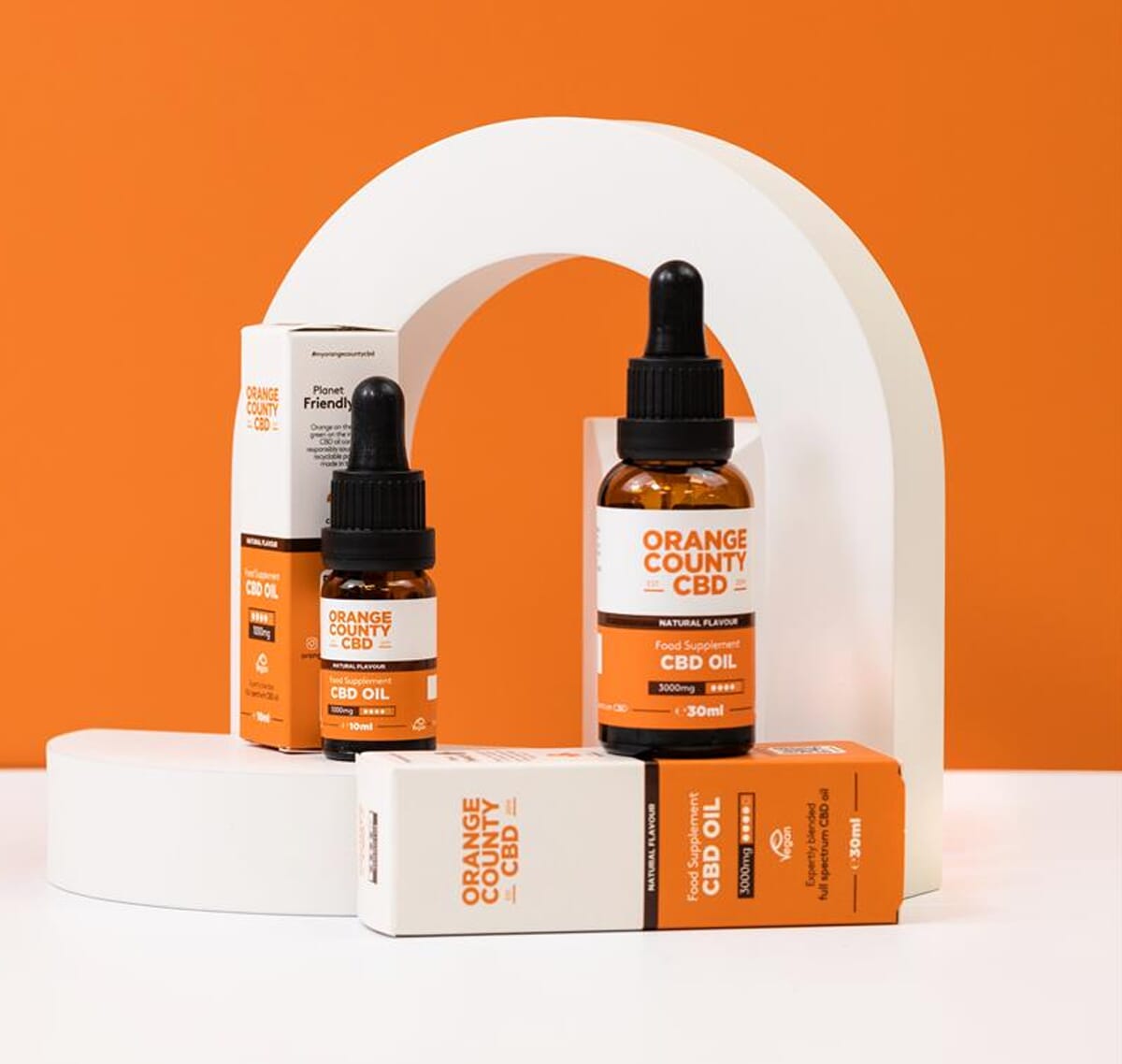 Orange County CBD 6,000 mg CBD Oil (30ml)
A winner of a major American award, Orange County offer here a high-strength CBD oil, designed to offer the best results even with relatively small doses. Using full spectrum hemp-derived CBD means, say Orange County CBD, that there's a "full profile" of naturally occurring cannabinoids, key to effective CBD. For full transparency, a full laboratory analysis is included. Dosage is by simple pipette when required.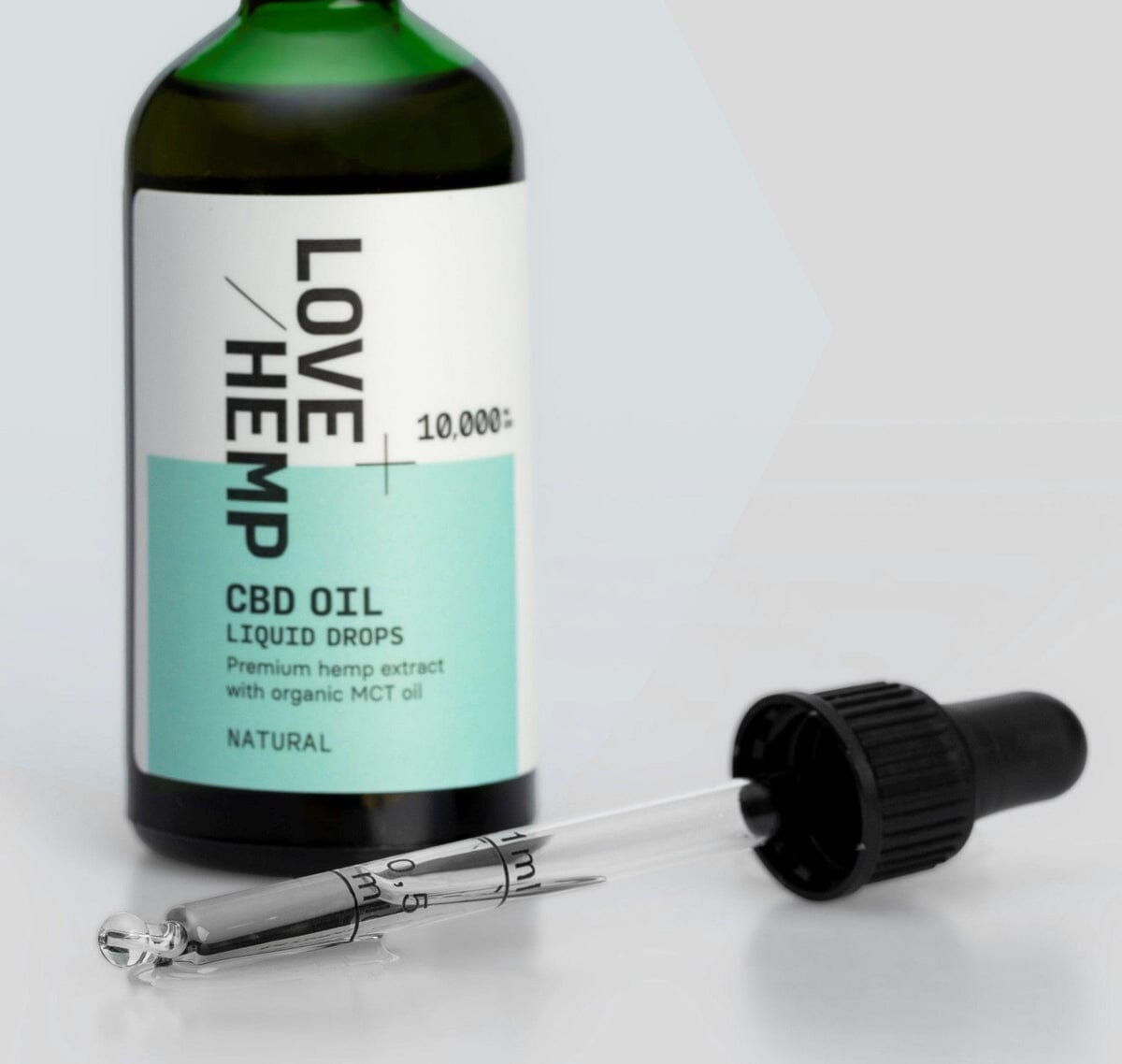 Love Hemp CBD Oil Drops 10,000mg (100ml)
Powerful broad spectrum CBD oil from leading London specialist Love Hemp, founded prescisely to make the most out of the extraordinary hemp plant. Strength here is extra high, and presented in a larger than usual bottle for extra-long use or, as Love Hemp suggest, for use by other members of the family. Can be placed under the tongue in the conventional way or added to an evening drink.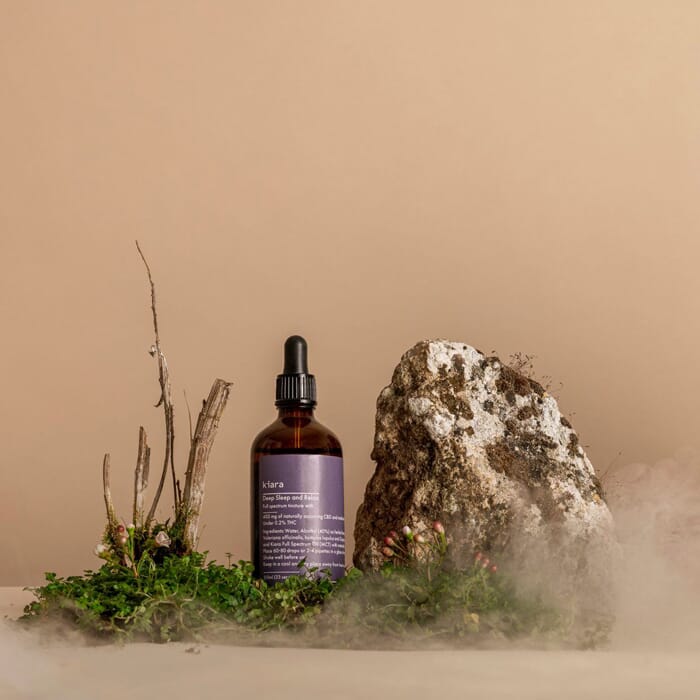 Kiara CBD Sleep and Relax Tincture 1,000 mg (100ml)
Certified organic Swiss hemp is used in Kiara's Sleep and Relax Tincture CBD blend. Expert composition here is a concentrated one part pure plant essence and three parts diluting pure alcohol to aid absorption. Easy to use with the included pipette, suggestion is adding to a bedtime drink of water or juice. Blend includes valerian, traditionally used to aid sleep.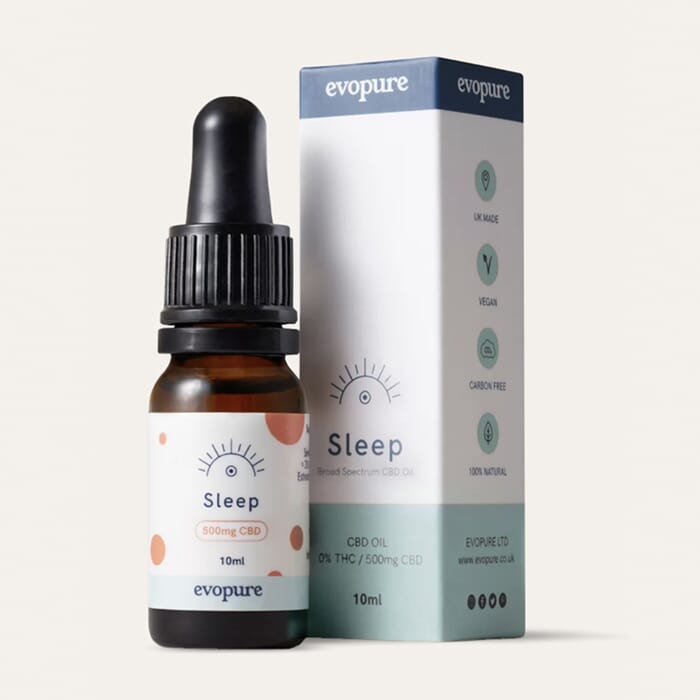 Evopure Sleep Broad Spectrum CBD Oil 500 mg (10ml)
With 25 servings of a medium strength, full spectrum CBD, Evopure's Sleep CBD oil is ideal for those beginning to use CBD products to aid nightime rest. Blend includes passion flower, often used to aid natural relaxation, as well as Evopure's own blend of plant terpenes chosen, say the company, further to improve sleep. CBD itself is sourced from organic hemp, grown in Colorado, one of the centres of the American CBD revolution. Winner of a sought-after UK best sleep supplement award.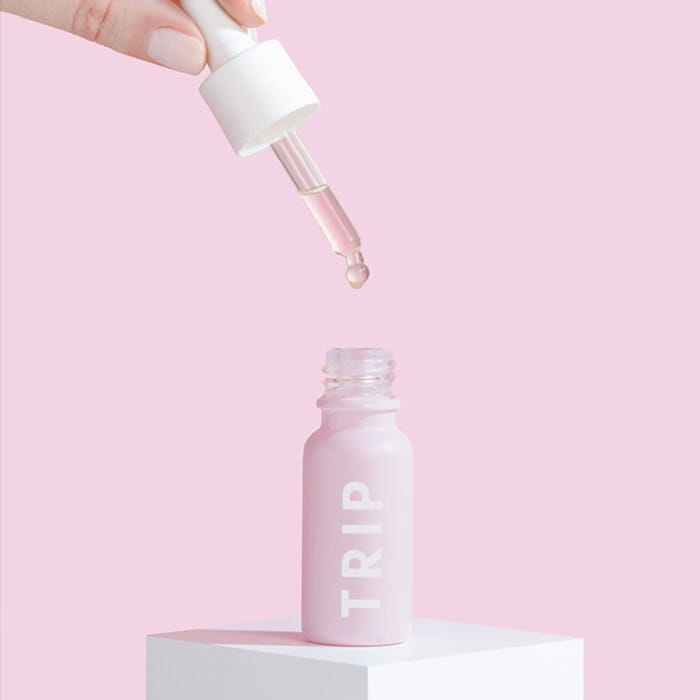 Trip Orange Blossom CBD Oil 300 mg (15 ml)
Trip say their CBD oil is Britain's best-tasting - and that's due to the orange flavouring and orange extracts that joins relatively low strength 300 mg CBD and chamomile, used traditionally to calm and to aid falling asleep. MCT oil from coconuts joins the blend to aid energy. Presented in attractive branded bottle, including a pipette for ease of dosage under the tongue before bed, as desired.
Get a better night's sleep in these stylish men's pyjamas.
---
---