Still sleeping in that old t-shirt? Time for an upgrade. Your personal style has no need to stop at bedtime, and today's pyjamas offer so much more than helping out with that crucial good night's sleep. The latest fabrics are - without question - going to give you a head start with maximum rest, while the newest cut and styles allow you to wear your pyjamas all weekend long as loungewear. Whether your choice is bold or classic, there's a wide range of contemporary men's pyjamas to choose from - and we've picked out our favourite brands. First: a few words of advice.
How to choose the best pyjamas
Pyjamas have come a long way from merely being sleepwear you simply throw on at night. With the wide selection now available, there may more to finding the best pyjamas than you might think, so take care before you choose. We have some tips.
First, consider how and when you're going to wear them. One great thing about today's pyjamas is their versatility. If you're going to wear your pyjamas as loungewear as well as for sleeping, then look as well as comfort is key. Choose your pyjamas much like you'd choose any other item of clothing, making sure they key with your colouring and - naturally - your personal style. Go bold, if you dare.
Of course, you might be considering pyjamas simply for sleeping in. We'd emphasise that - given you choose well - you'll probably at least end up wearing them for morning coffee, so that style element is still important. In all cases,  always consider fit - do you prefer loose or snug fitting pyjamas? - and of course fabric. Breathability as you sleep is important, so selecting a moisture-wicking material is crucial.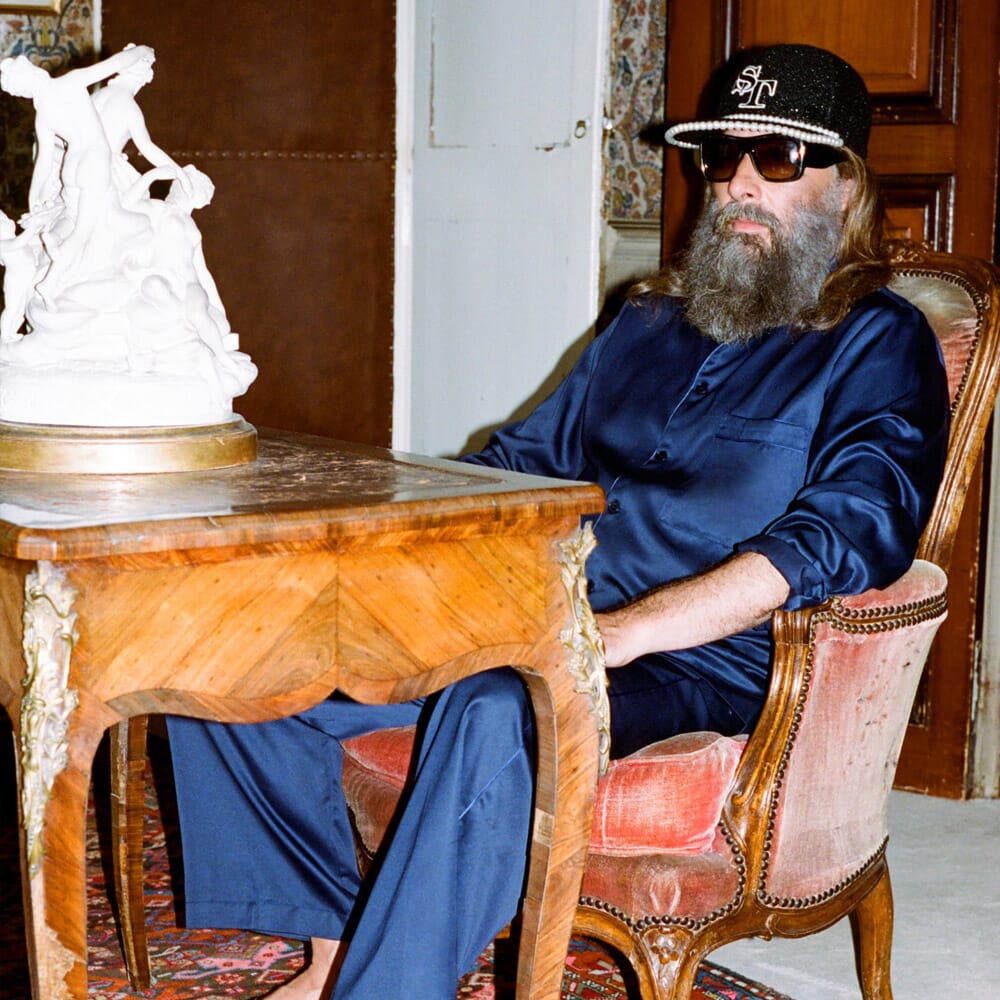 You'll want to choose, too, between short and long cuts. Naturally, we'd advise both, with a short set of pyjamas ideal for hotter evenings and for summer holidays. Generally speaking, long pyjamas work better as loungewear, and many labels offer the choice of buying pyjamas separately as well as sets, to cater for your personal sleeping - and lounging - style.
Above all, consider quality. Even if you're going to wear your pyjamas just at night, that's still a good eight hours of wear, and among the most crucial eight hours of the day. Comfort, tailoring and fabric are all to be considered. We've picked out 10 of our favourite brands for men's pyjamas to help you decide on your next pieces of personal loungewear.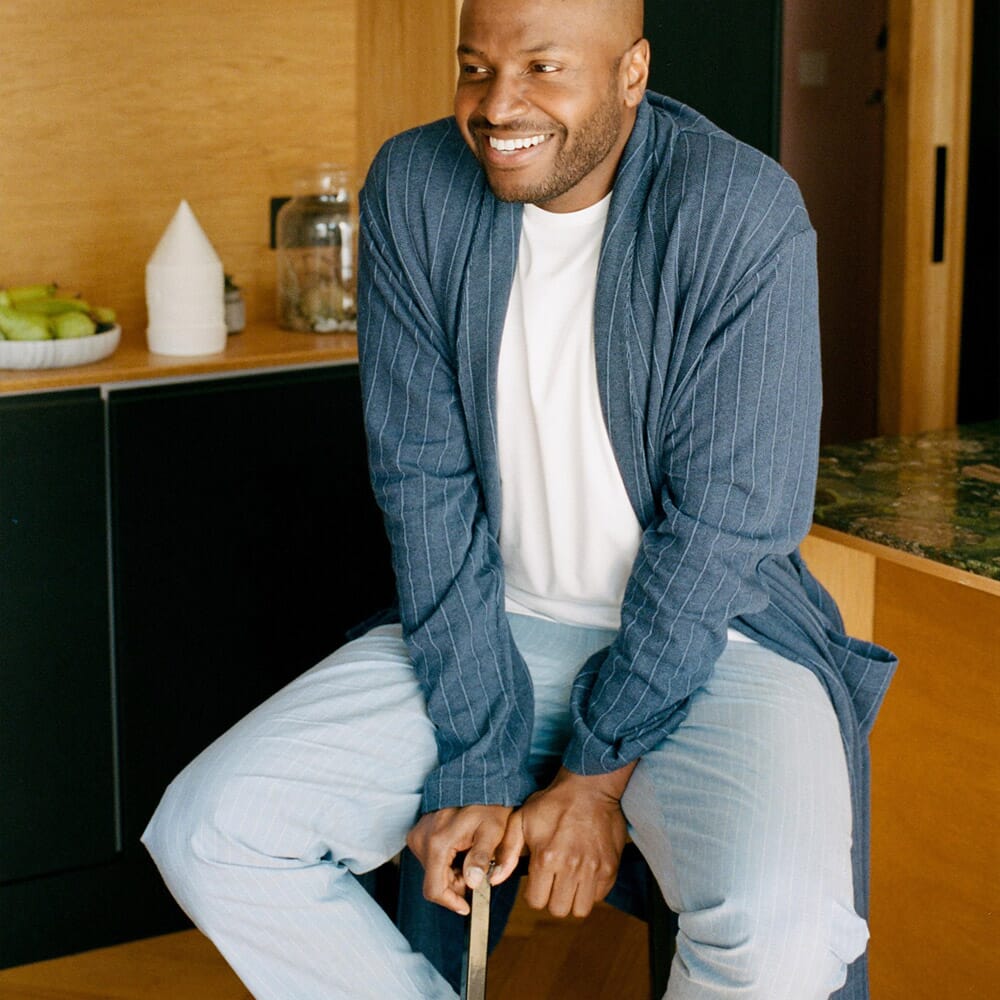 Best men's pyjamas 2023
Hamilton and Hare
Premium natural fabrics are key at Hamilton and Hare, specialists - almost obsessively so - in men's underwear and loungewear. Choose from cosy brushed cotton, lyocell - sustainably made from Eucalyptus trees - or a lyocell/cotton blend. All major on comfort and moisture wicking. Pyjama sets range from traditional long sleeved to shorts and long or short sleeved tops. Colourways are neutral and subtle, as restful as you'd hope. As for precision of cut? Built in.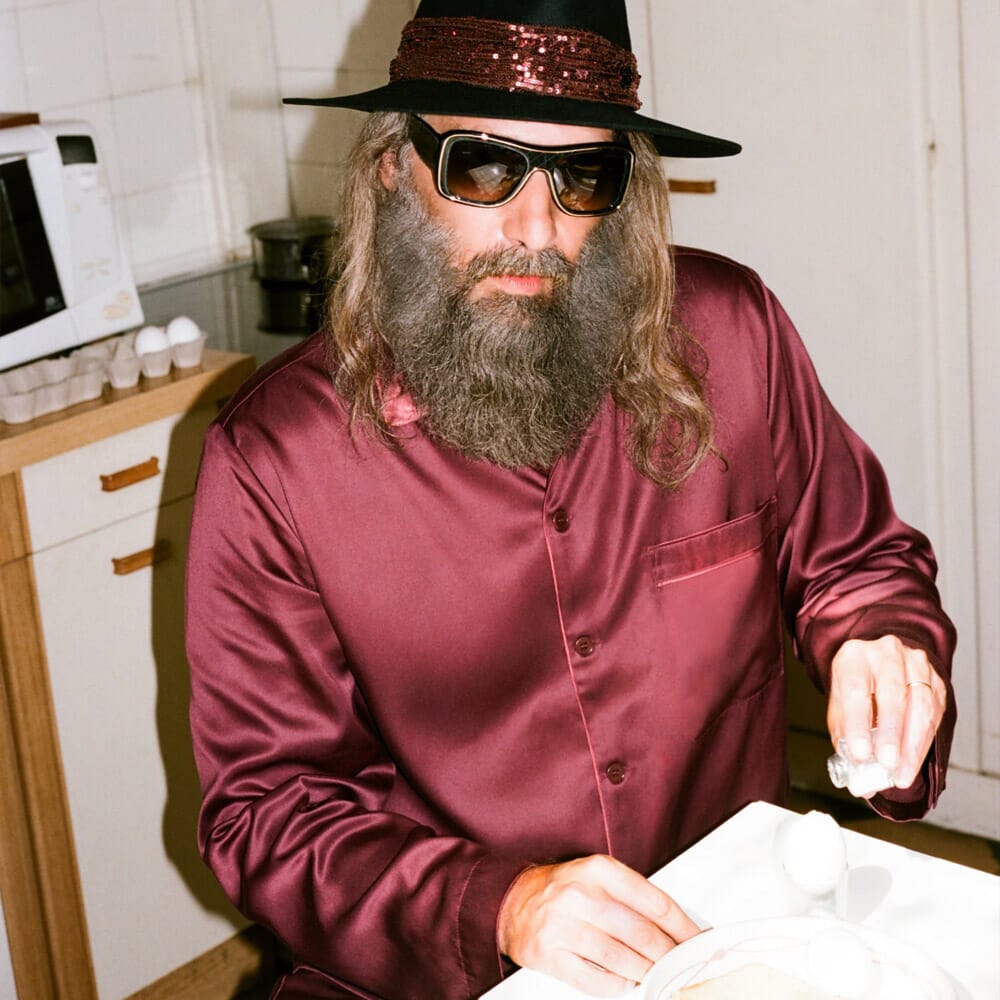 CDLP
Luxury essentials are the watchwords for the Swedish minimalists at CDLP and that goes for their pyjamas, too. CDLP bill them as Homeware, which tells you how they're expecting you'll wear these deluxe pieces. Constructed from environmentally friendly soft lyocell, they're available as a range of shorts, shirts, trousers and matching robes with a luxurious sheen, in shades of blue and black with accent piping and Corozo buttons. Perfect with your mid-century modern interiors.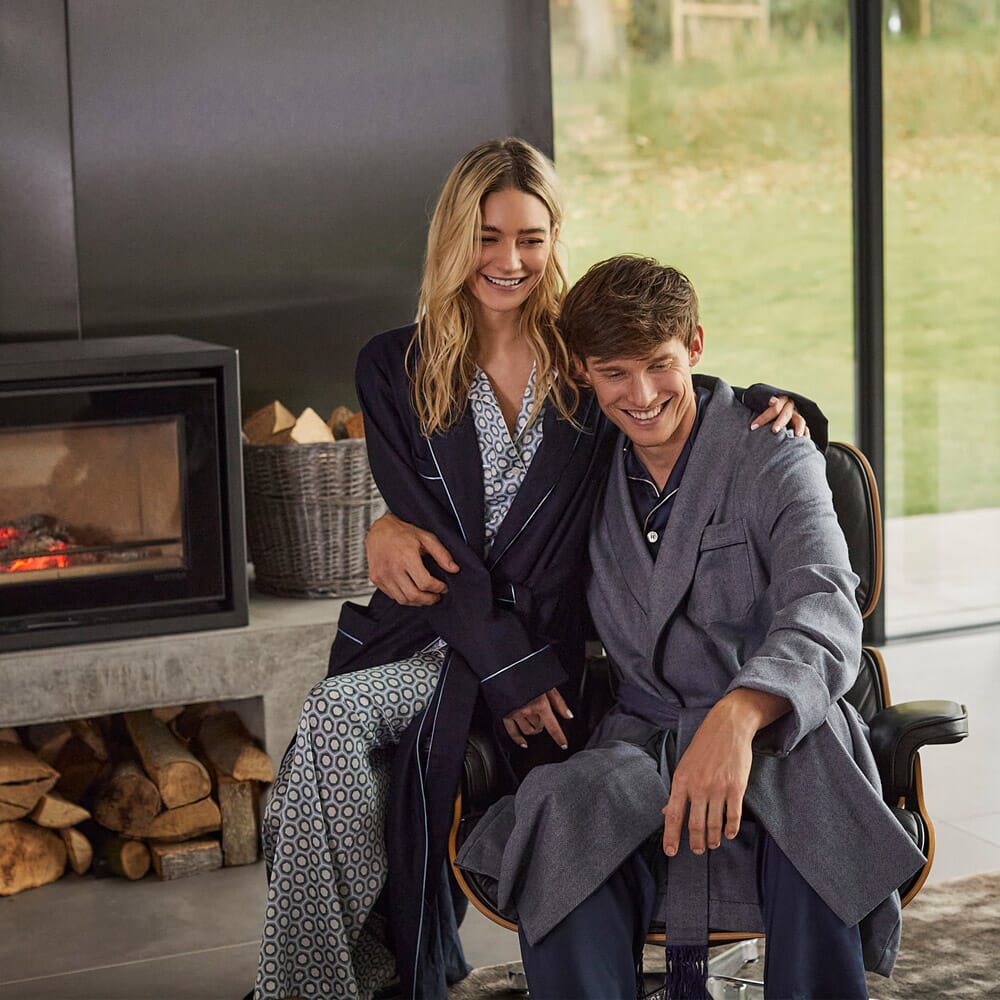 Derek Rose
There's plenty to love about Derek Rose's wide range of men's pyjamas and plenty of choice, too. That starts with the fabrics: ranging from the brand's exclusive Basel 12 - sustainably made from beech trees and designed to remain soft throughout your lounging day and to regulate body heat at night - through an ultra fine cotton that's perfect for summer holidays, to the finest silks for true lounging luxury. Choose from long or short styles and traditional or distinctly funky printed colourways. Expertly tailored, too.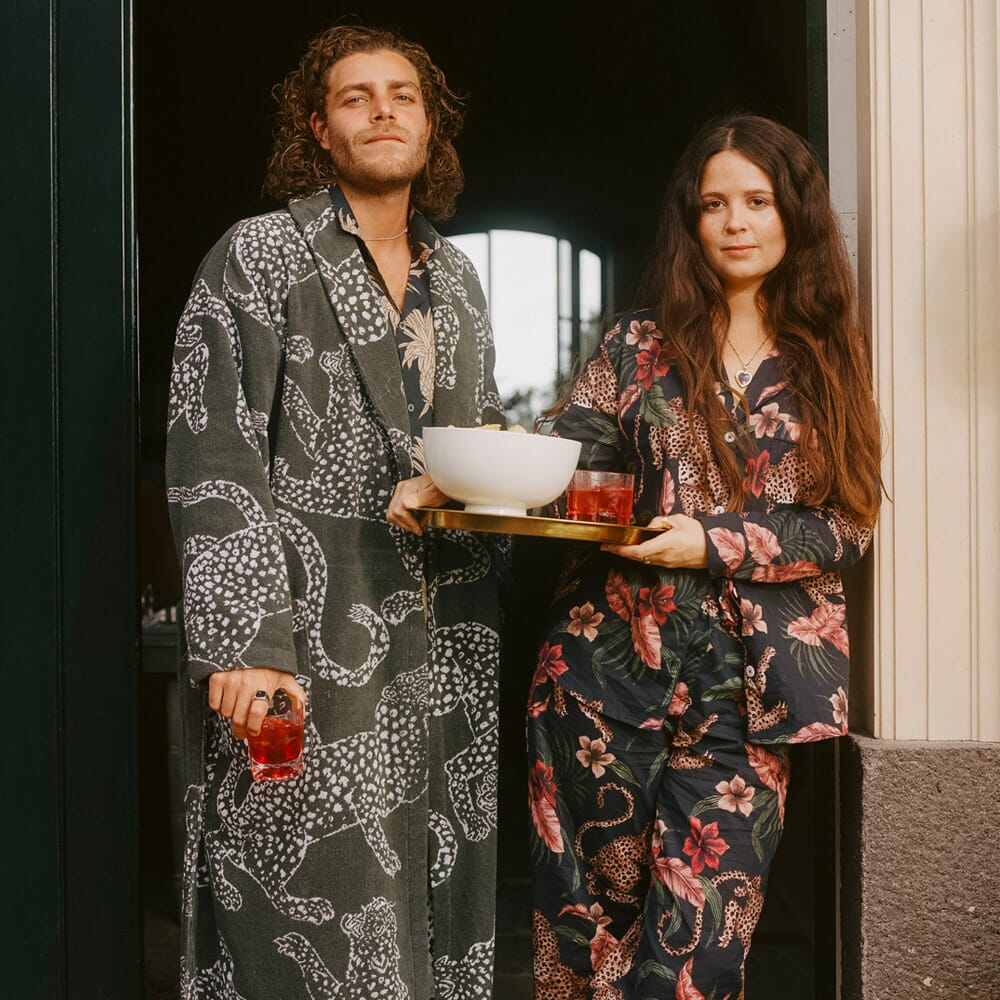 Desmond & Dempsey
Destination bold? Desmond & Dempsey have your number, with a range of pyjamas very much designed around your lounging life, wherever you choose to live it. In your choice of high-end cottons or super-cool linens, these are pyjamas you'll want to be in and want to be seen in. Playful, super-confident prints are available in long and short styles, changing with the seasons. Matching robes and even leisure socks are available, too. Quieter colourways for the more introverted. Genuinely brilliant.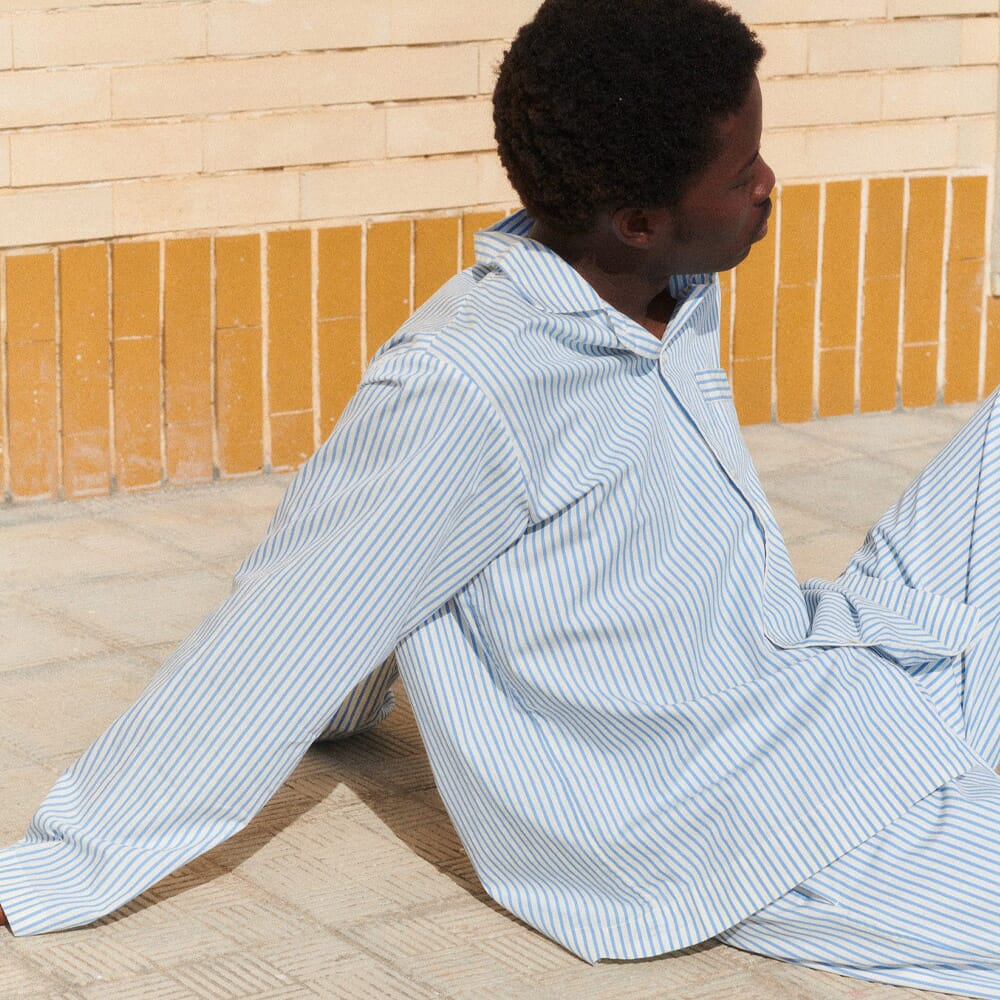 Tekla
Form follows function quality from the Danish home comfort obsessives at Tekla, in a range of pyjama styles that update the classics. Choose between 100% organic lightweight cotton for cooler nights or cosy organic brushed cotton for those winter evenings. Colourways range from playfully bold to tailored pin stripes as well as a wide selection of solid colourways, in both short and long cuts. Constructed in Portugal, quality guaranteed.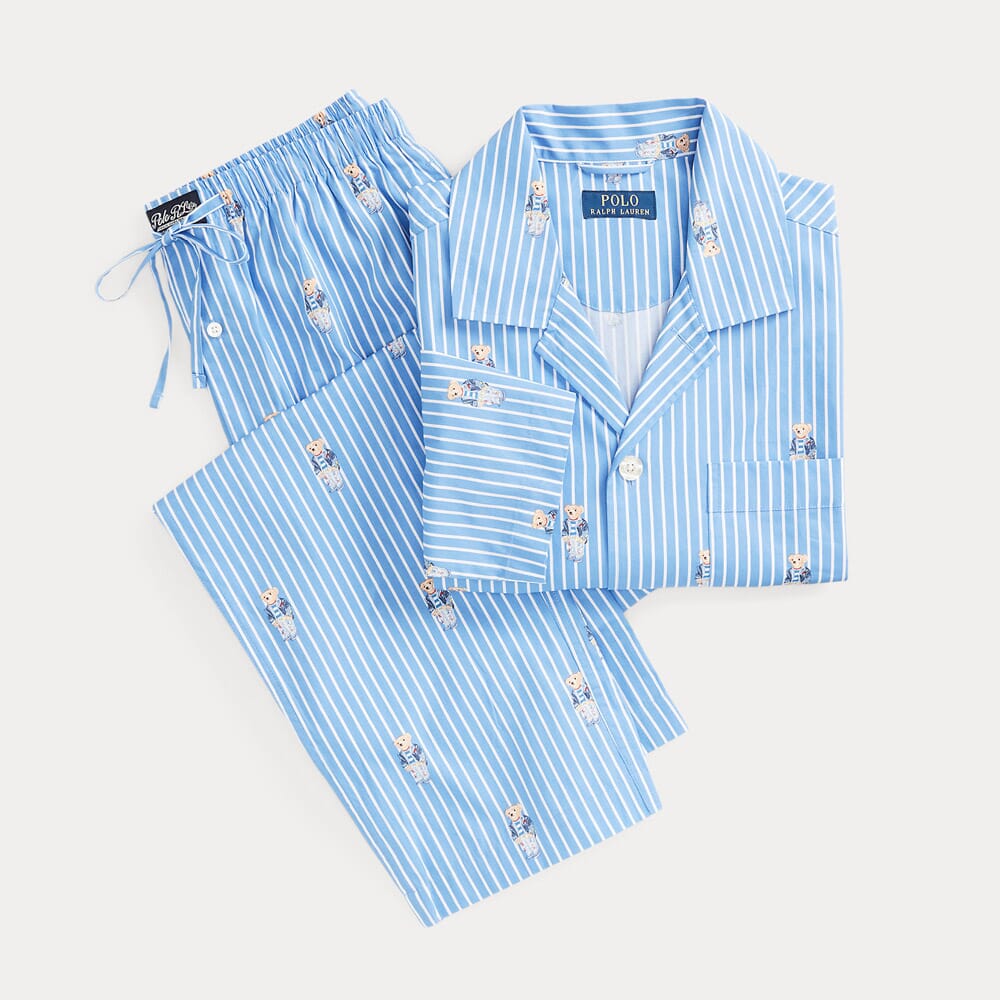 Polo Ralph Lauren
American elegance from one of the true greats. Pyjama story at Polo Ralph Lauren is pure lightweight cotton, deluxe gingham poplin or cotton jersey in the label's signature luxury style. Bold checks, plain colourways and even French terry sleep joggers are all available as well as sleep hoodies for a new take on the sleep/lounging experience. Wear them to bed - and then for all of your upscale weekend.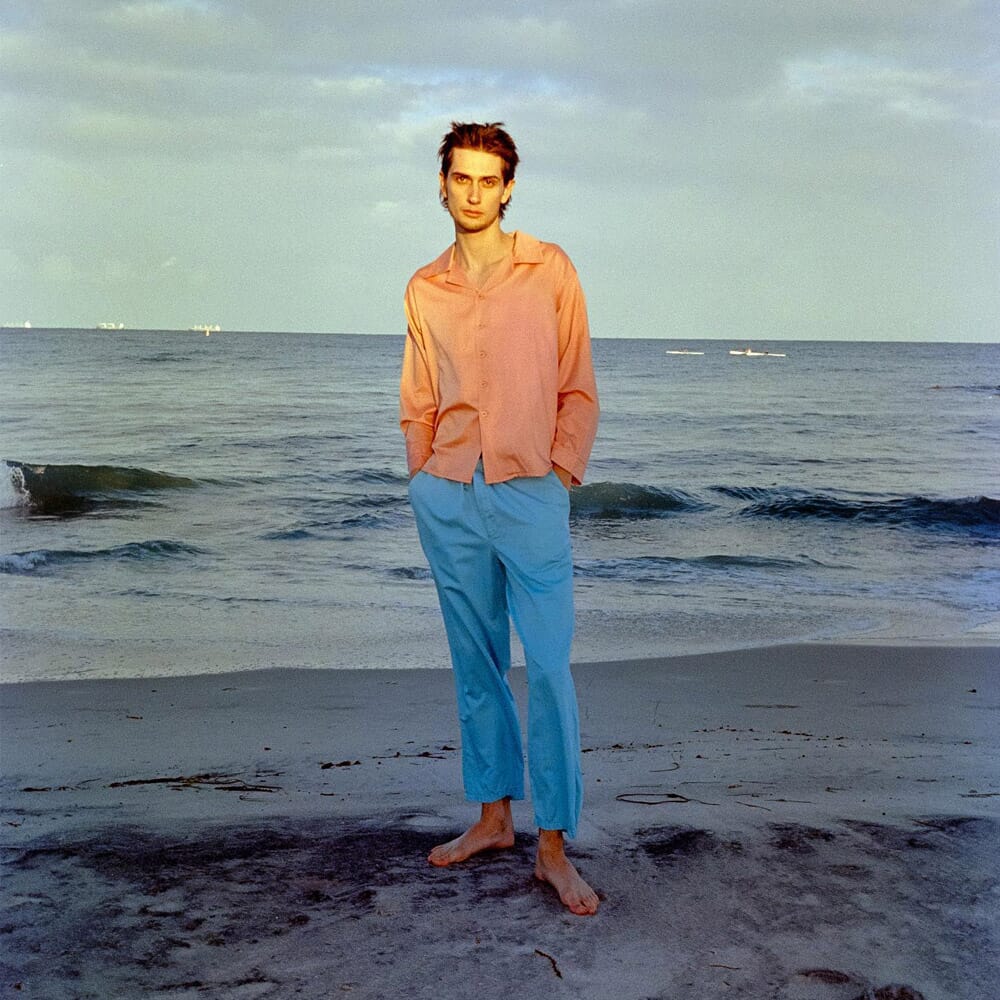 Cleverly
Founded by an architect and an art dealer, using bespoke terry towelling and a soft, flat cotton as fabrics with sustainable construction in Portugal, Cleverly like to say their pieces are designed for your off-duty life, a phrase we love. Trousers and tops are offered separately in updated classic colourways, with greens, faded blues and whites at the forefront. This is loungewear that really doesn't have to try too hard, and relies on its detailing to tell its story.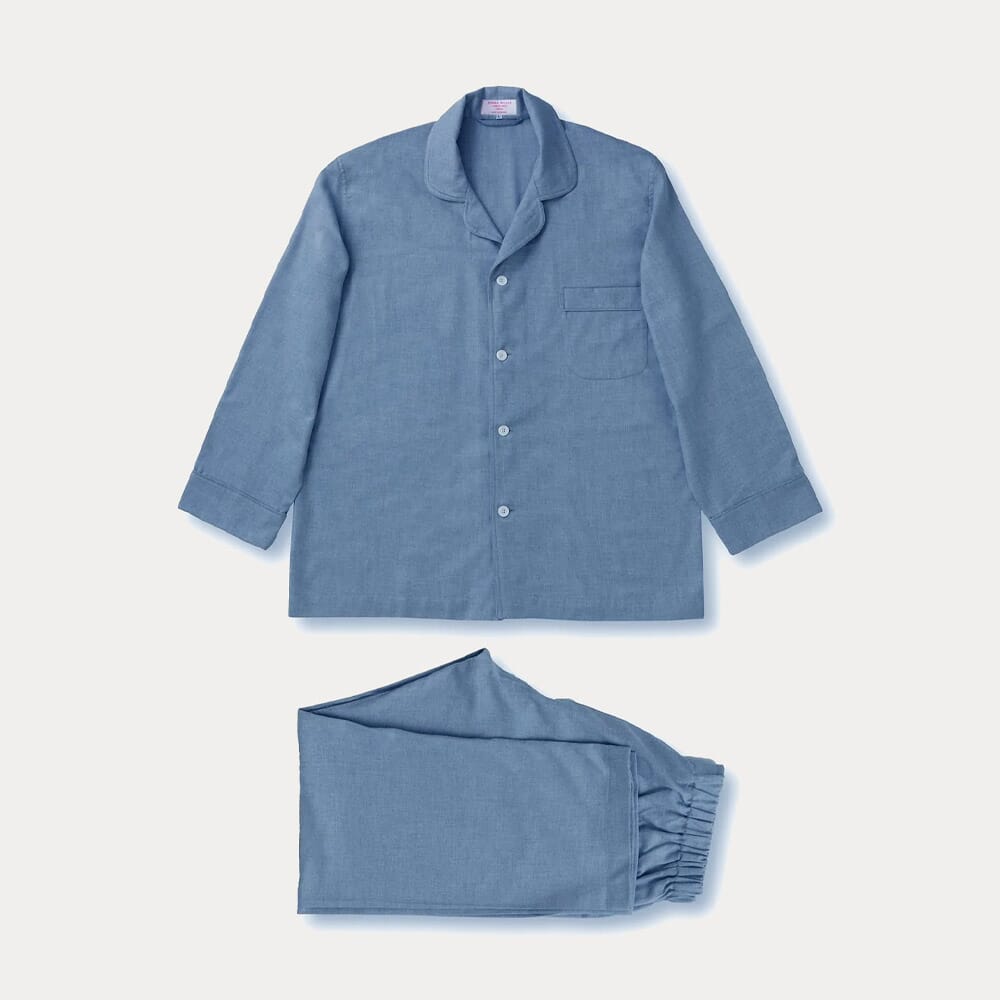 Emma Willis
When only the handmade best of British will do, turn to Emma Willis. Select range here is made using long-established techniques by local craftspeople at the label's Gloucester factory. Fabrics include luxurious brushed cotton or, for the decadent, cashmarello, a blend of Swiss cotton and cashmere. Piping on classic cuts is hand-rolled, buttons are mother of pearl, colourways are as restrained as you'd expect. Smoking jackets? Of course. The only choice for a country house weekend.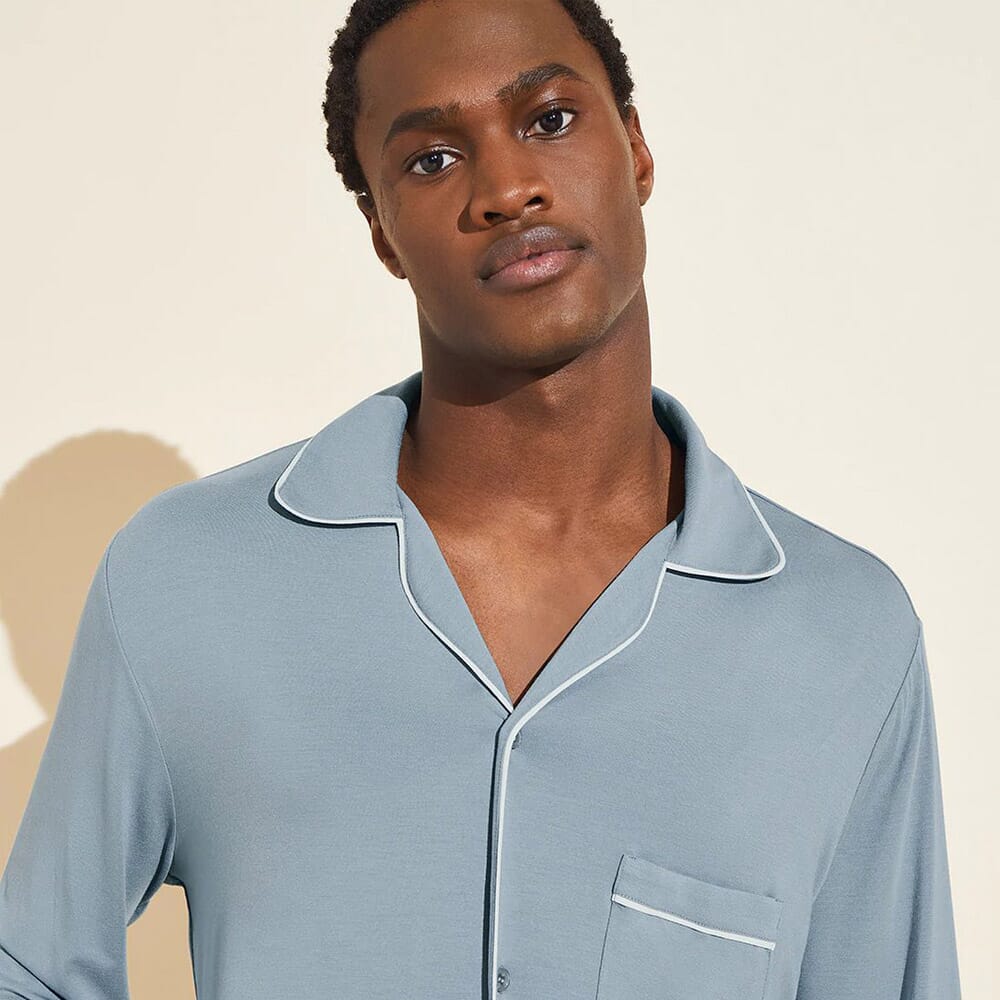 Eberjey
Sustainable soft tencel, made from beech trees, is the fabric of choice for leisurewear specialists Eberjey, who seek to reimagine the idea of men's loungewear and pyjamas. Styles offered include tailored classic collared long pyjama sets, highly contemporary short sleeved and collarless pyjamas, as well as combinations of the two. Colourways feel no need to shout with a range of tonal blues, greys and greens. A look that's going to last, season upon season.
Need something to nod off to? Check out our pick of the best podcasts.
---
---