Every discerning gent's repertoire should include a healthy shirting contingent. Endlessly versatile and oh-so-reliable, the shirt has been the bread and butter of the male wardrobe for centuries (since 3000BC, to be more accurate) – and that's not going to change any time soon.
Stock up on the key shirting styles and you'll have all the bases covered – whether you're at the office, meeting mates at the pub or soaking up the sun on holiday. Not quite sure where to start? Scroll on for 9 classic men's shirts you should have on rotation.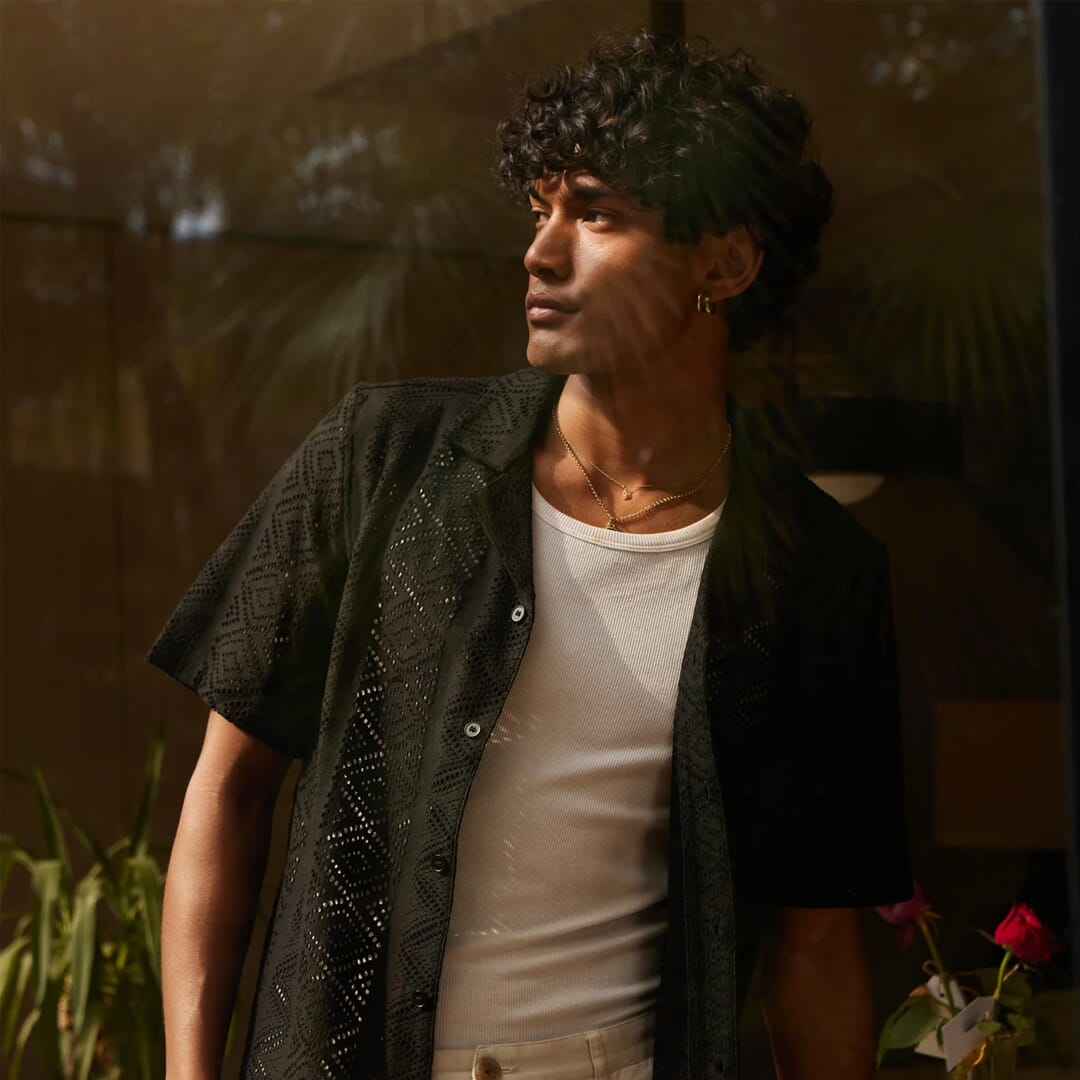 9 essential types of men's shirts
Camp collar shirts
The camp collar shirt, also known as the Cuban collar shirt, is a shirt made for summer. Men's camp collar shirts feature a relaxed cut, straight hem and are usually crafted using breathable and lightweight materials like cotton, rayon or linen. As the name suggests, the characteristic feature of this style is the collar. The Cuban collar, so named because of its affinity with warmer climates, is a deep collar that is allowed to fall freely on the shoulders.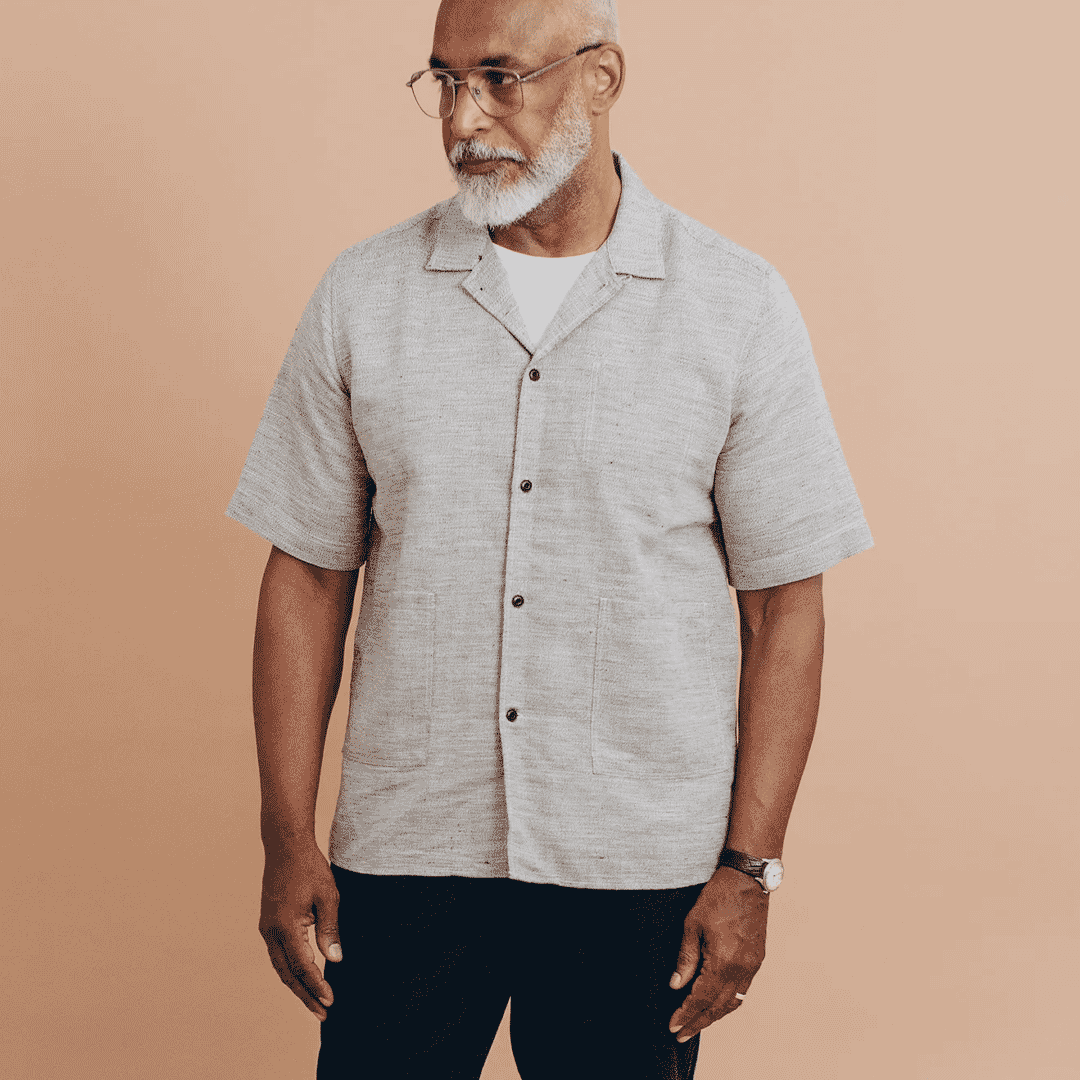 Our pick: Form&Thread
Masters of understated utilitarian styling Form&Thread are a fail-safe go-to for easy-to-wear shirting. We love their camp collar Chore Shirt, a relaxed style that features two lower patch pockets, an internal chest pocket and sustainable corozo nut buttons. Crafted from a blend of cotton and linen, it's a breathable summer staple that will keep you looking and feeling cool in the warm summer months.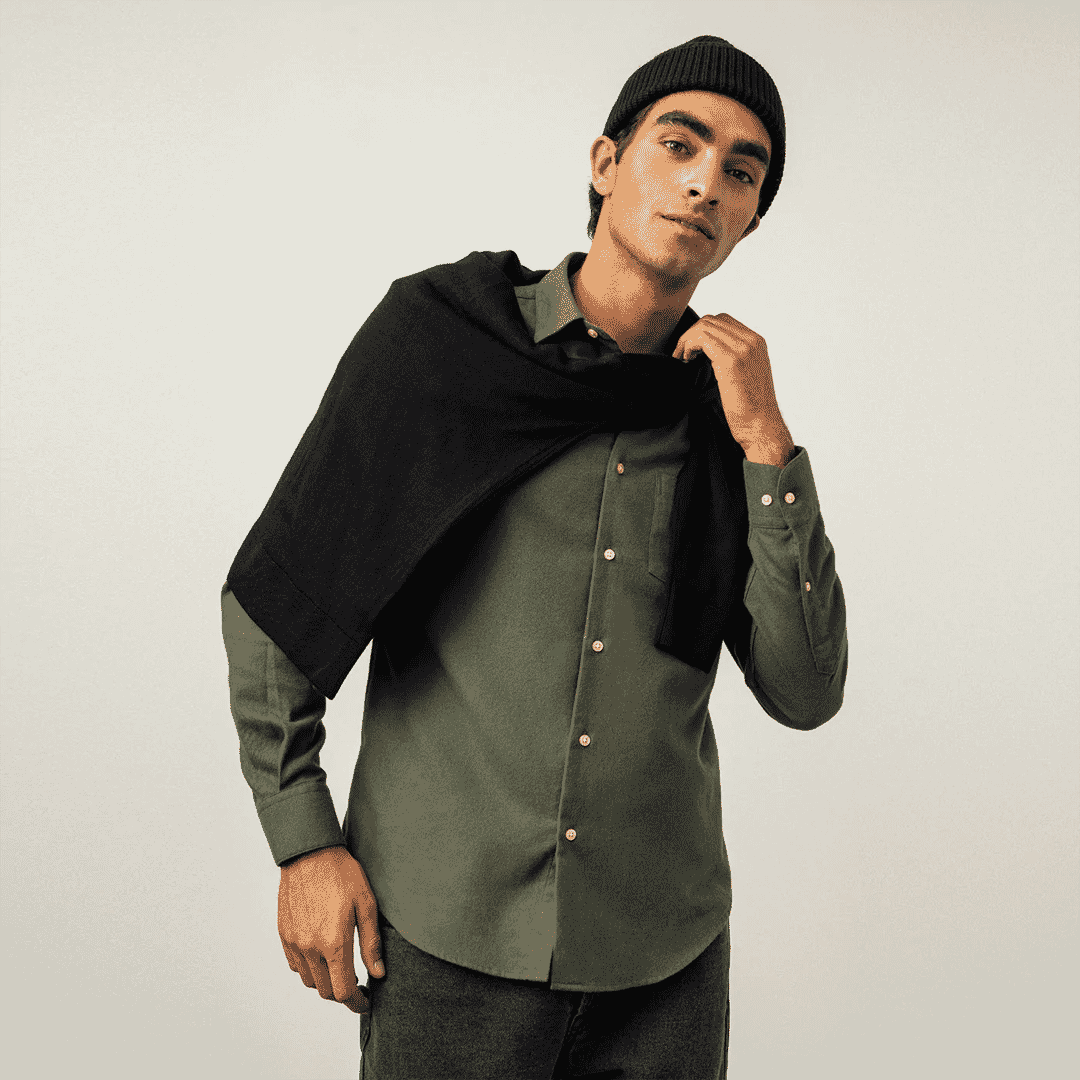 Flannel shirts
Ever versatile, ultra comfy and ideal for layering, the easy-to-wear flannel shirt is a menswear classic for a reason. Frequently confused with plaid, flannel actually refers to the fabric rather than the pattern of a shirt. Flannel is a woven fabric that's typically made from cotton or wool and often brushed for a soft, almost fuzzy texture, although flannel shirts can also be unbrushed or brushed on only one side. Flannel shirts usually have a thicker weave than most other cotton shirts, making them ideal for the colder months.
The flannel shirt originated as a warm and durable workwear garment in 16th century Wales, before eventually becoming adopted by the likes of Kurt Cobain as a 90s grunge staple. Today, it's an everyday wardrobe hero beloved for its relaxed aesthetic and super soft feel.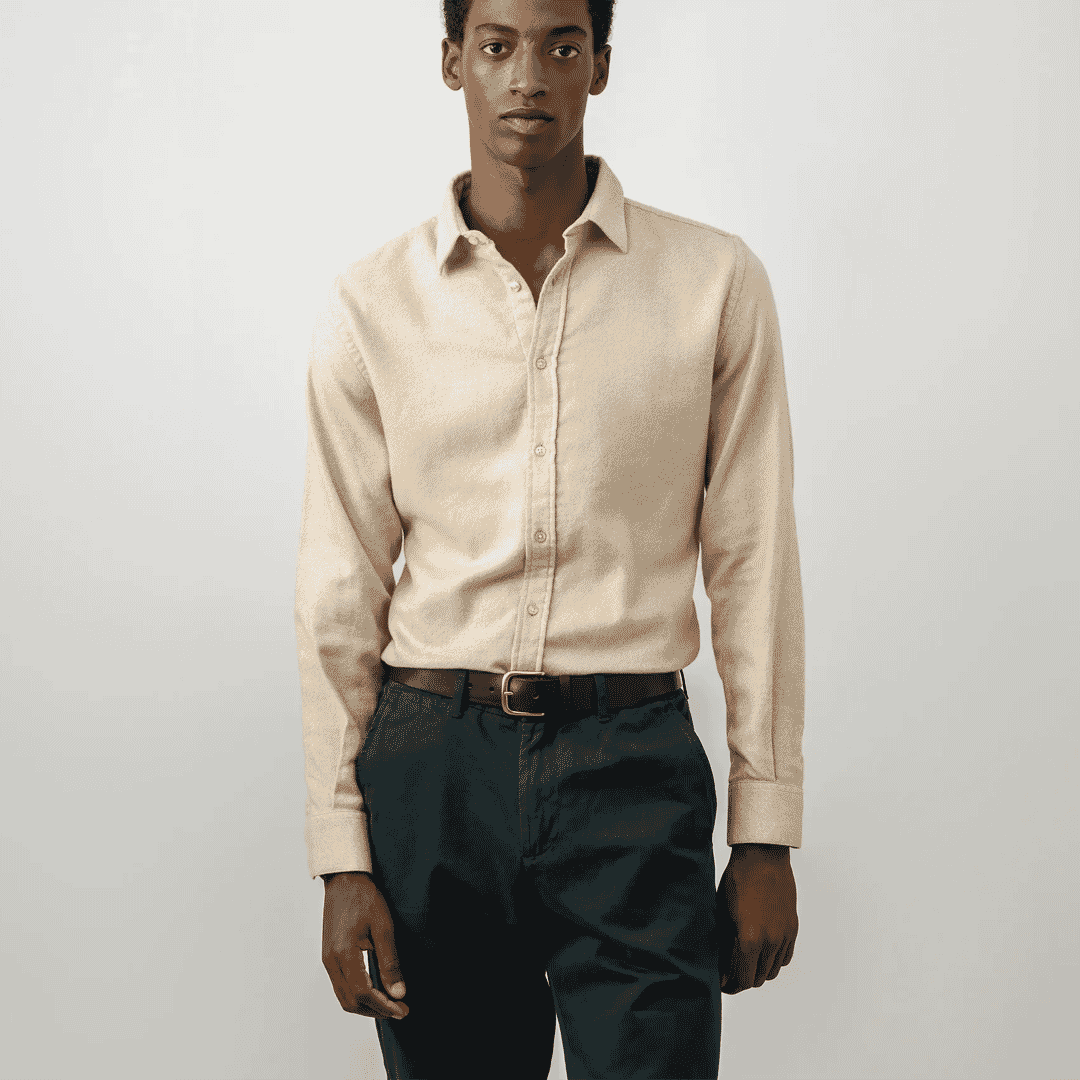 Our pick: ISTO.
For fuss-free style that you'll rely on time and again, look to Portuguese label ISTO., which offers a range of perfectly understated flannel shirts, from lightweight styles to more winter-ready heavyweight versions. Crafted from 100% organic cotton, they're ultra-soft and comfortable, not to mention better for the planet than standard cotton shirts.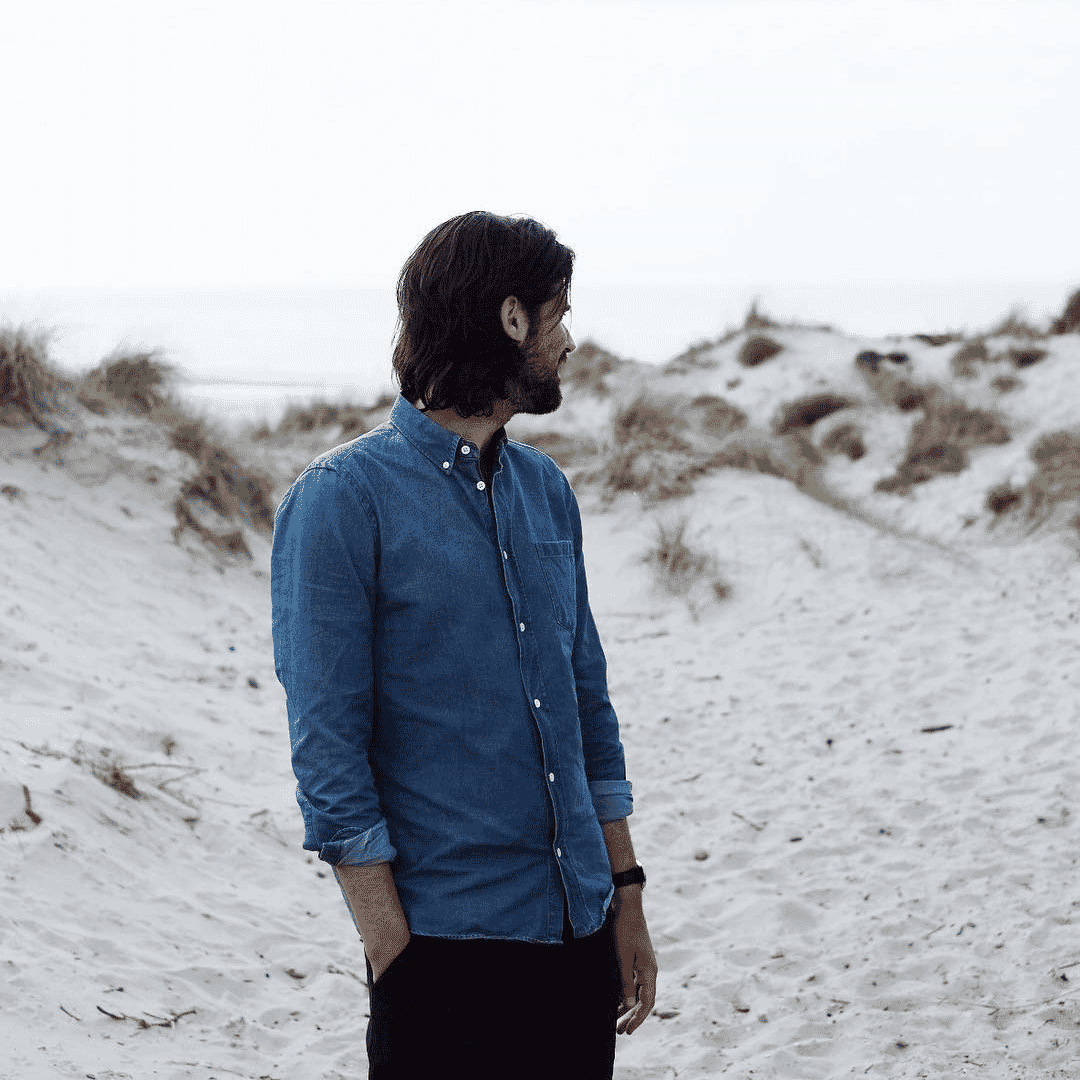 Denim shirts
Denim is one of the most durable materials at our disposal, even in 2023. What's more, it looks great. This must have been what the stylish Italian sailors of the 19th century thought when they decided to wear early versions of the material. When the material reached France, in particular the city of Nîmes, local manufacturers tried to recreate the style and strength of the material they had seen foreign sailors wearing. What came out was not what they had seen, but what we now know as denim – de Nîmes. The vast popularity of denim can be credited most surely to a man we've all heard of – Levi Strauss. Importing this wonder material to America began a style revolution that birthed the jeans, denim shirts and denim jackets that went on to shape popular culture forever.
Nowadays, the focus of men's denim shirts is less to do with durability as it is to do with style. While the material remains innately durable and functional, the style has evolved to encompass slim-fit denim shirts and denim shirts of different colours.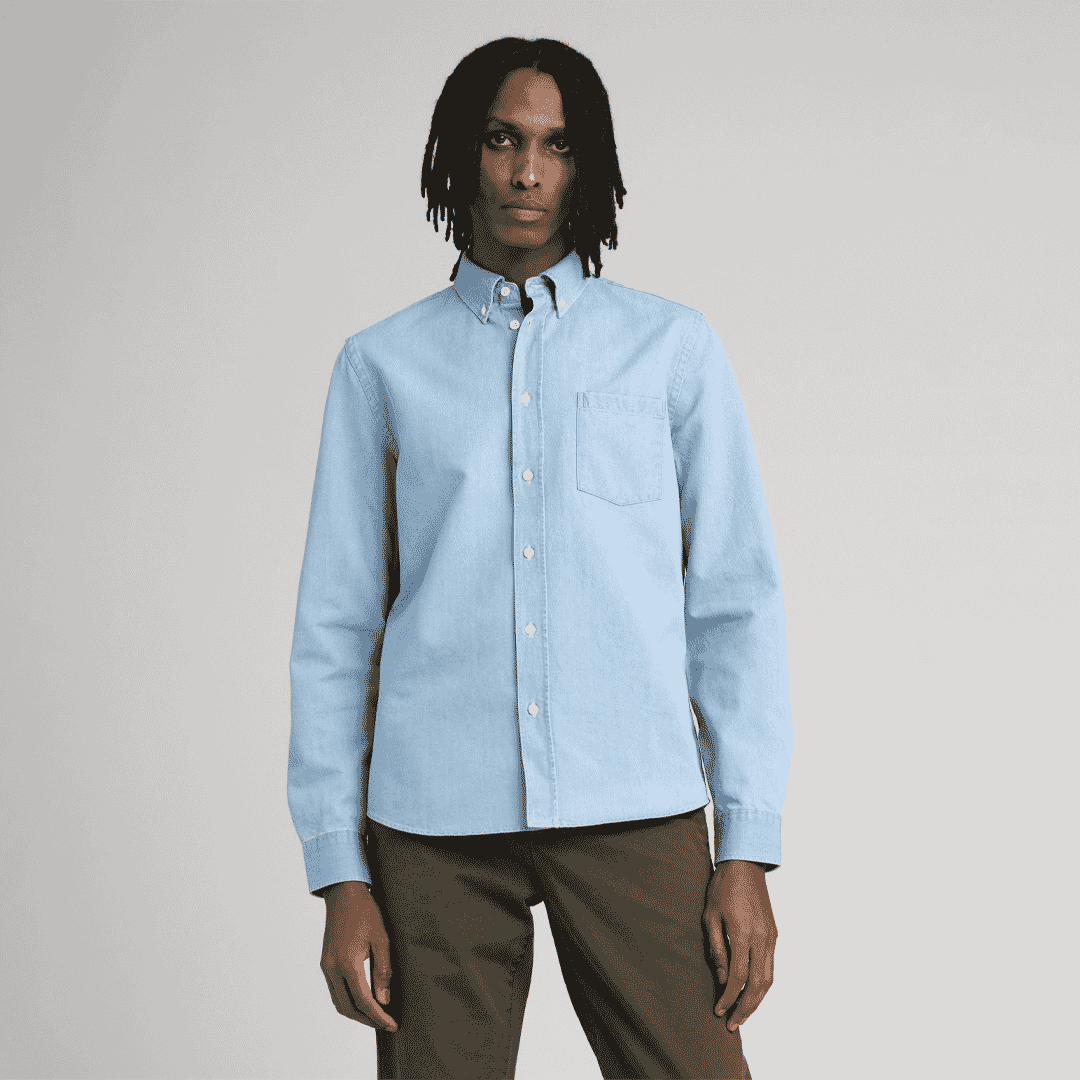 Our pick: ASKET
At OPUMO, you'll find a range of denim shirts for men, which can be worn in the warmer months as lightweight spring jackets or layered under a sweater come winter-time. We recommend an inspection of ASKET's classic stone bleach and stone wash denim shirts, which are designed to exacting standards and crafted from dense cotton with elegant mother of pearl buttons. Style yours with chinos and white trainers or rock the double denim look by teaming it with a pair of dark denim jeans.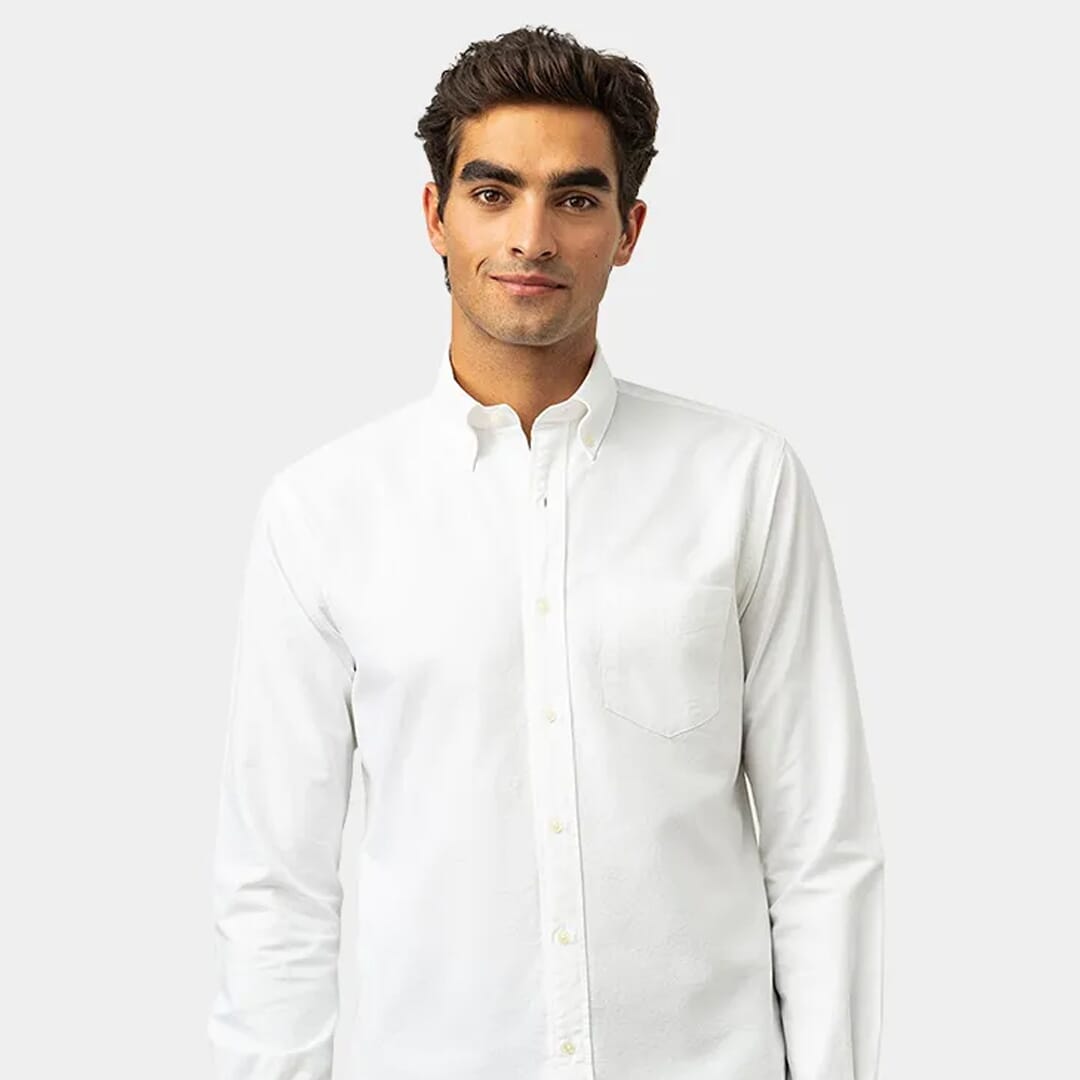 Oxford shirts
The Oxford shirt takes its name from the Oxford cloth from which it's cut – a thick, slightly textured basketweave fabric that offers more of a casual feel than most other types of dress shirts. First created in Scottish fabric mills in the 19th century, the Oxford shirt was originally adopted by polo players, who required a shirt with buttons to hold their collar in place while riding. This precipitated the advent of the button-down collar as we now know it.
Today, the Oxford button down is a versatile menswear staple that you most likely already have a few versions of in your wardrobe. It traditionally comes in hues of pale blue and white, but feel free to experiment with other colours like navy, forest green or khaki.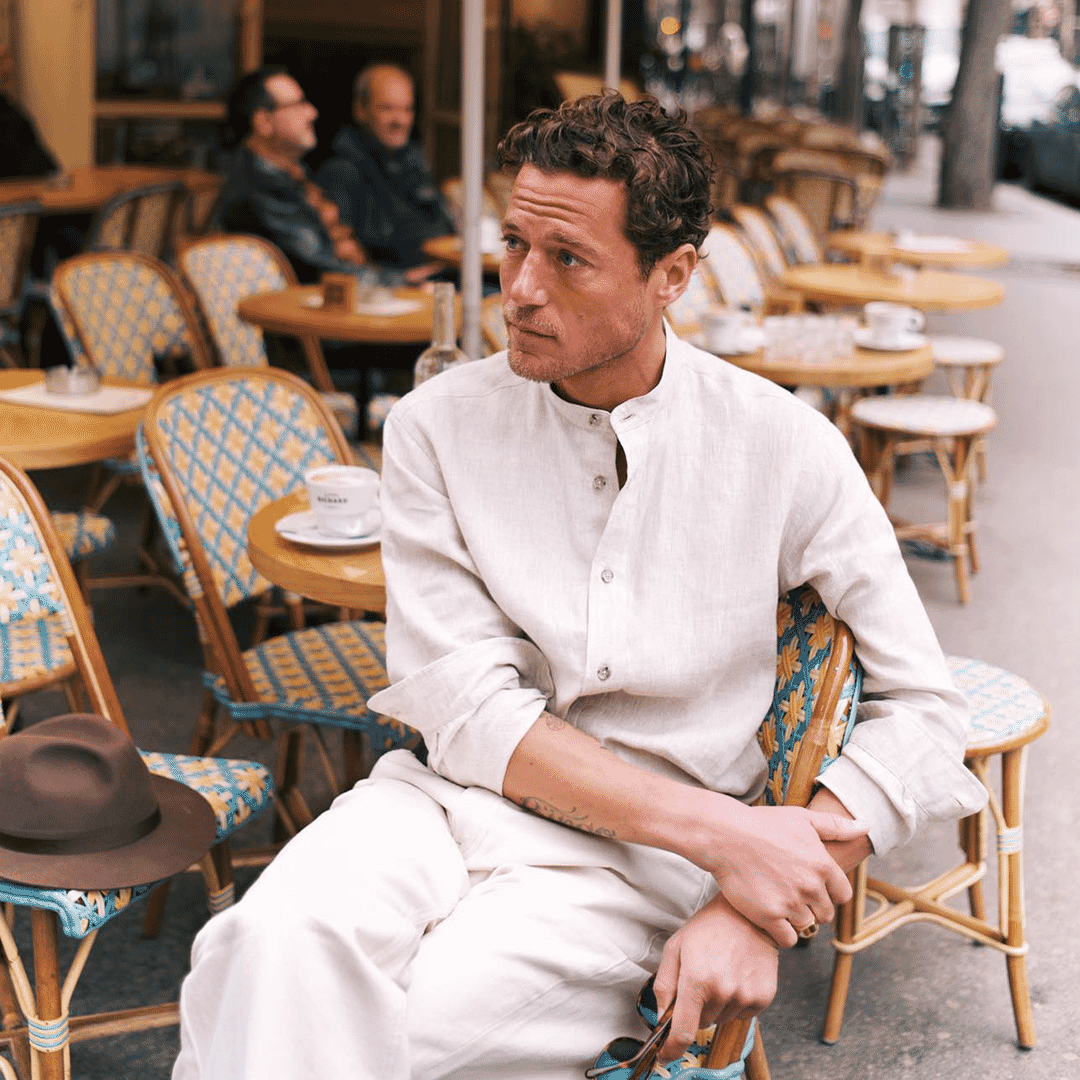 Linen shirts
With its natural breathable and moisture-wicking properties, linen makes for an excellent summer shirting fabric. Made from the fibres of the flax plant, it also happens to be a planet-friendly alternative to cotton, as it requires a whole lot less water to produce and its durability means it will stand the test of time. Well cared for, linen should last you a lifetime. And it will only get better with age. 
The beauty of the linen shirt is its inherent versatility: it will serve you just as well on a sun-drenched holiday – teamed with swim shorts and espadrilles – as it will in the office, as part of a more polished business-casual look with tailored trousers and loafers. Avoid overly baggy styles and opt for linen shirts with slimmer, more tailored fits, which will allow for the natural stretch of the fabric while flattering the wearer.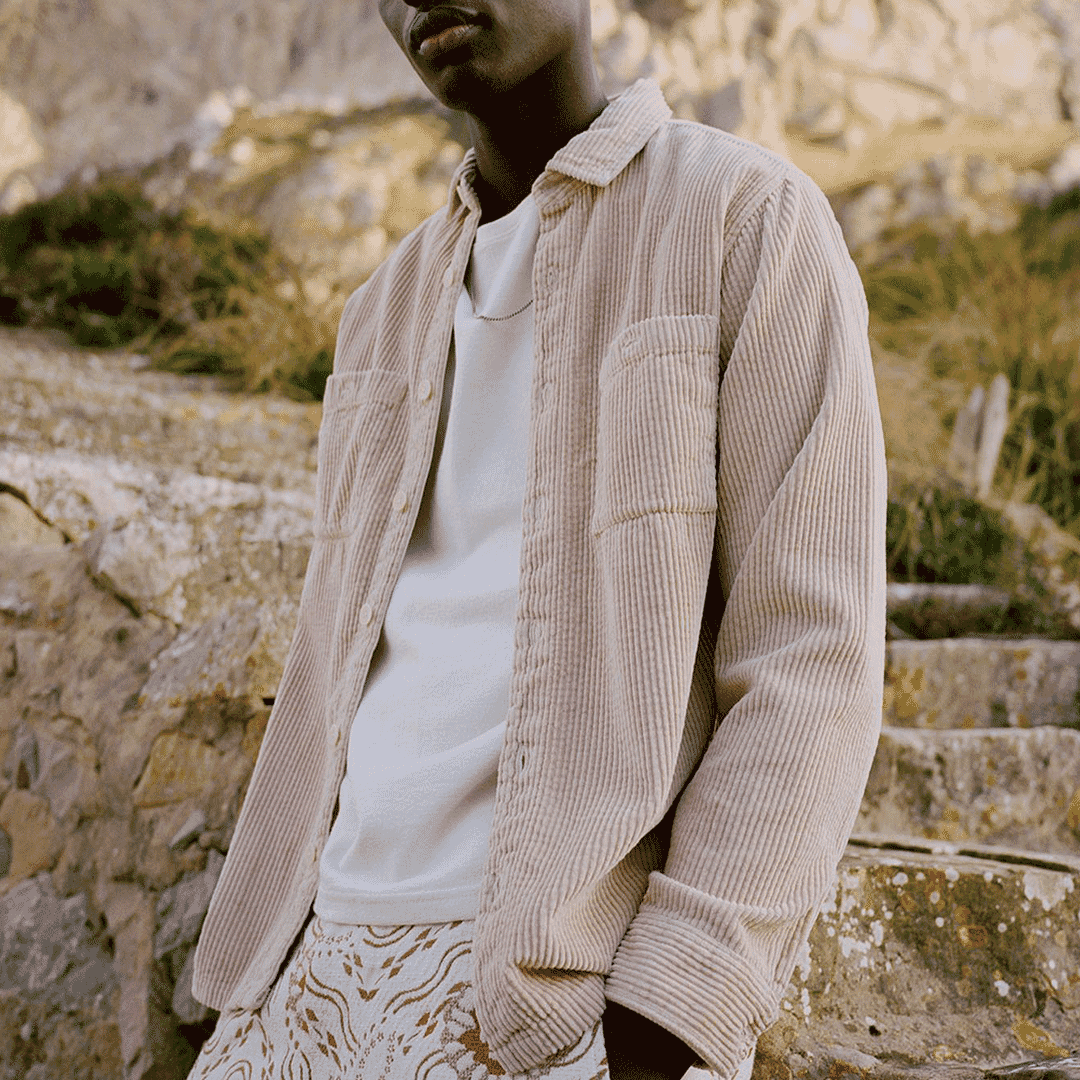 Overshirts
Occupying the space between a regular shirt and a lightweight summer jacket, overshirts are usually cut from slightly heavier fabrics than regular shirts. They also feature boxier cuts to allow them to be worn over the top of other layers. Given their origins are rooted in military clothing and workwear, overshirts are often cut from sturdy cotton twills or moleskines. Today, the popularity of the style means a range of fabric options are available — from linen to hopsack and wool.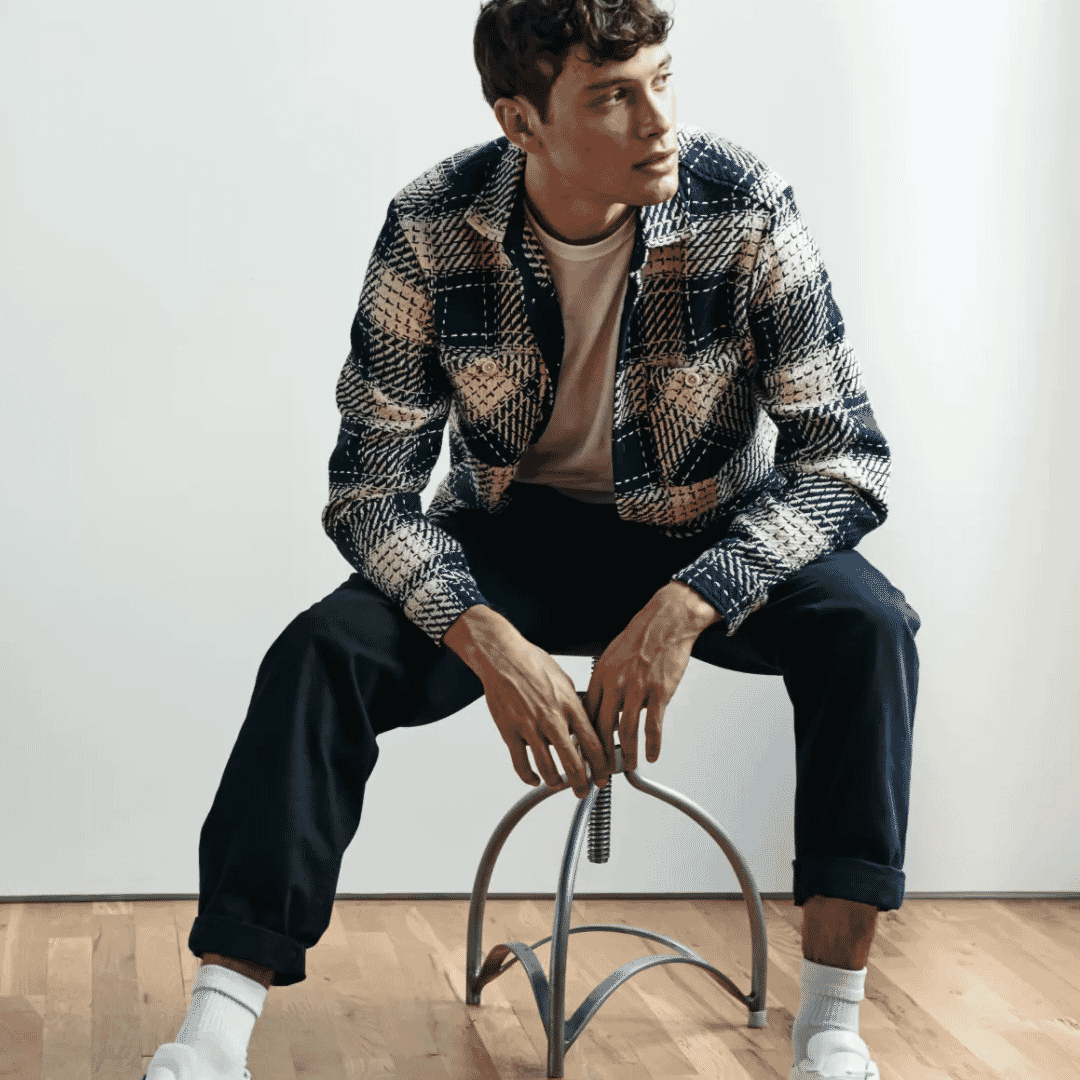 Our pick: Wax London
If you're looking for a simple and versatile wardrobe addition that you'll rely on year-round, Wax London should be your go-to. The beloved British brand is one of our favourite brands championing the overshirt. Its bestselling Whiting style has garnered cult status thanks to its utilitarian-inspired aesthetic and easy-to-wear checks. Choose from over 35 different fabrics, including recycled cotton, linen and corduroy.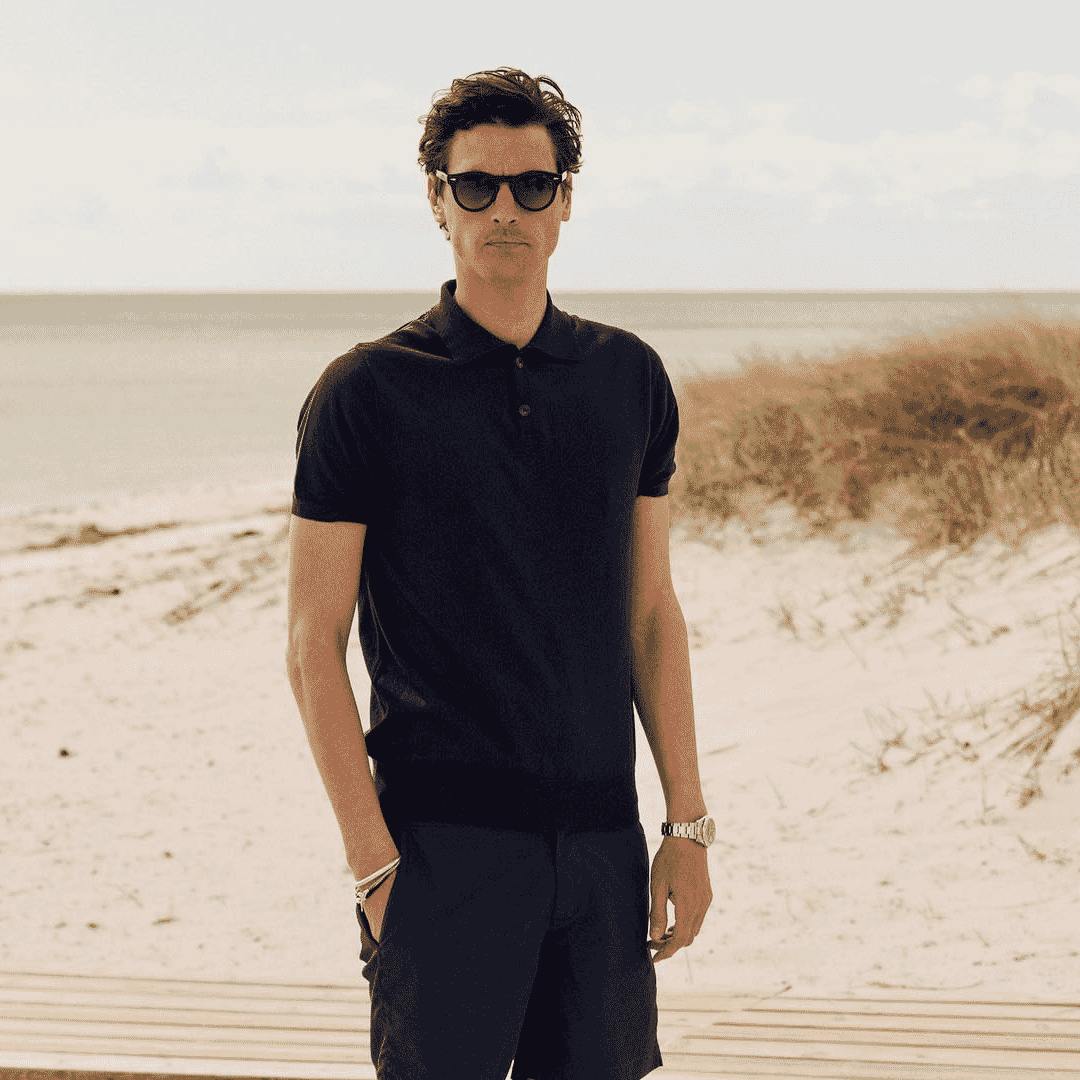 Polo shirts
The polo shirt is a menswear classic, a reliable smart-casual go-to for just about any occasion. As its name suggests, the polo shirt – or a version of it – was originally invented for polo players in the late 1800s. It wasn't until the 1920s, however, that the polo shirt as we know it today was born, all thanks to the French tennis icon René Lacoste. Frustrated with the rigid codes of tennis wear, Lacoste began wearing a short sleeved shirt in a lightweight cotton pique – a soft, breathable and relaxed style that improved his freedom of movement and performance.
Fast forward to today and practically every menswear brand has created its own version of the men's polo shirt, harnessing all manner of cuts, fabrics and patterns and elevating the garment beyond its sporty origins.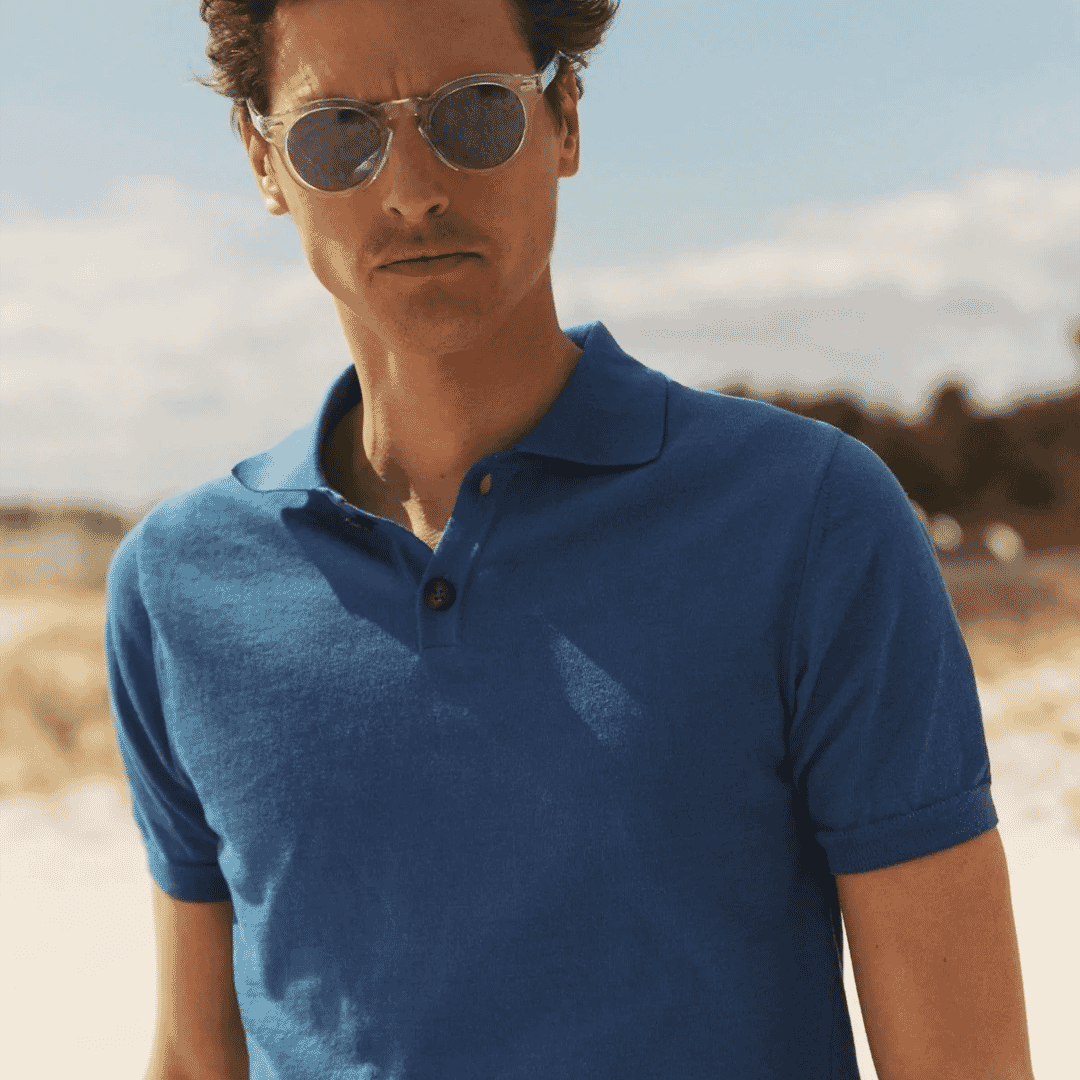 Our pick: The Resort Co
Stockholm-based resortwear brand The Resort Co specialises in effortlessly elegant poolside essentials. Its knitted polo shirt – available in four easy-to-wear hues – elevates the humble menswear staple and epitomises the brand's minimalist aesthetic and meticulous attention to detail. Crafted from 100% organic Italian pima cotton and boasting a smart slim fit, this men's polo shirt is the perfect companion for the warmer months.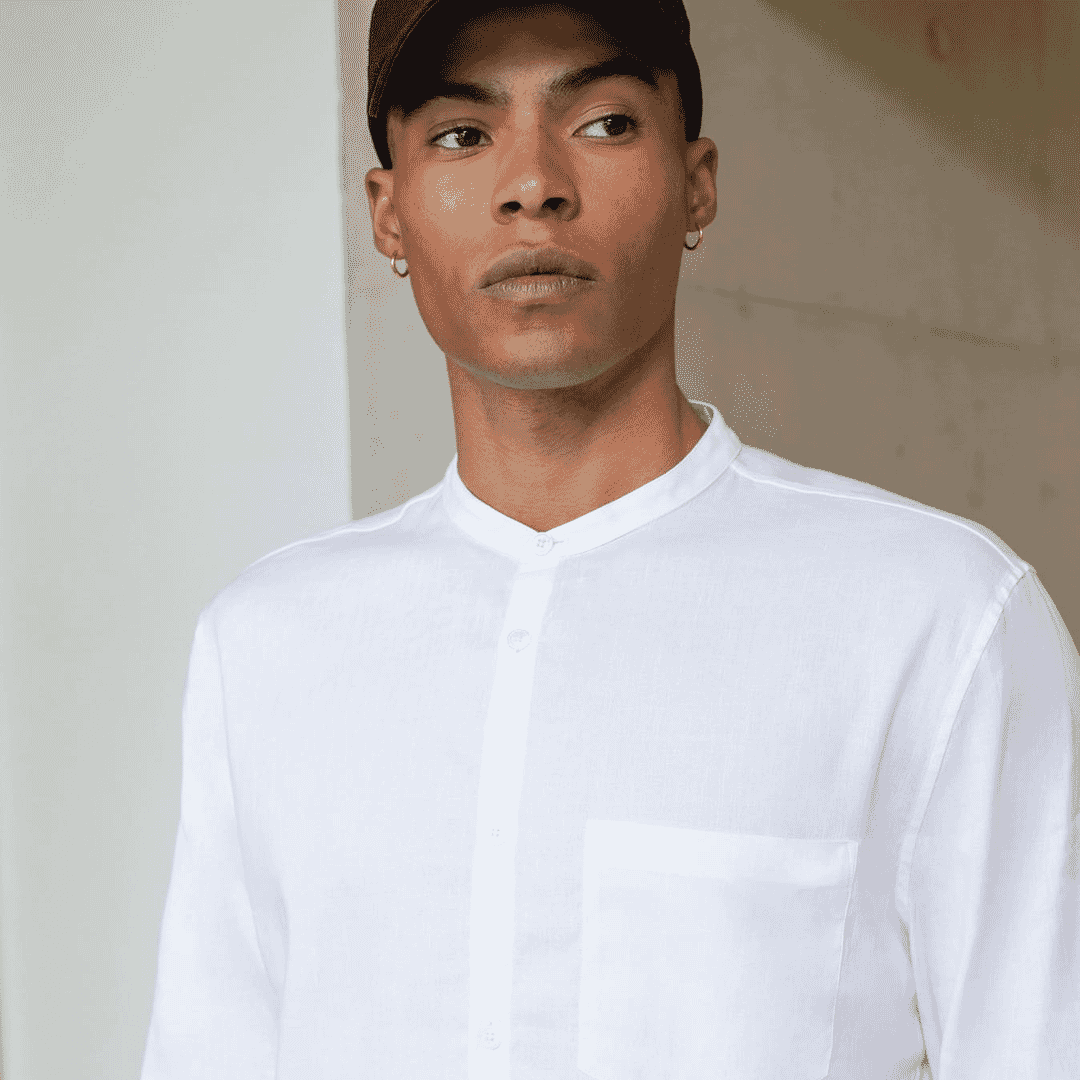 Grandad collar shirts
The grandad collar shirt – aka mandarin collar or band collar shirt – is a collarless shirt that's thought to have been born in the 1920s, when factory workers took to cutting off their collar, since they had no need for a tie. Today, grandad collar shirts are ubiquitous in the world of menswear, loved for their smart-casual appeal and breezy, unstuffy feel. The collarless shirt is a less-formal shirting option than the Oxford shirt, so it will look just as good in the office as down at the pub on the weekend.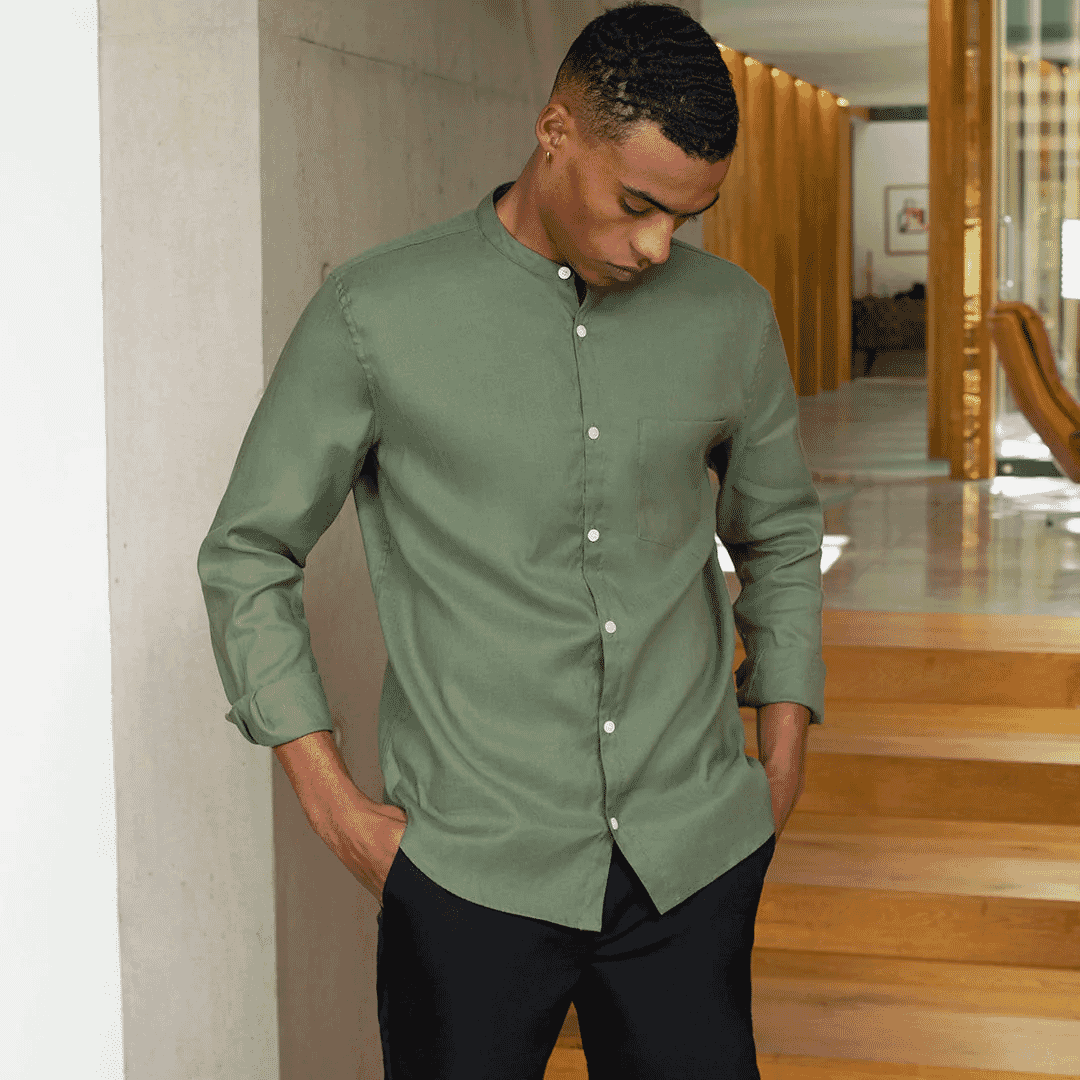 Our pick: L'Estrange
London-based label L'Estrange has made a name for itself as a go-to for timeless, seasonless capsule wardrobe staples. One such item is the linen collarless All Day Shirt, a year-round shirt that's crafted from a silky soft linen-cotton blend, with just a hint of stretch. The collarless style is perfect for adding a casual edge to any smart outfit. Style with tailored trousers and loafers for a contemporary take on office wear.
Shop all men's shirts at OPUMO.
Hungry for more? Check out our ultimate guide to men's linen shirts.
---
---