Workwear and functional clothing has an appeal not lost on many of the world's leading men's fashion designers. Multiple pockets, hard-wearing fabrics and boxy cuts result in comfortable garments that not only look good and last, but also serve a purpose. 
From worker jackets to overshirts to cargo pants, workwear was initially designed for those in manual jobs who required clothing they could rely on to do their job. But today, men's workwear is the go-to style of dressing for those who value comfortable, easy style that is suitable for both work and play. If you're looking to build a workwear-inspired wardrobe, or you want to add to your existing collection, here's where to begin. 
What is workwear style?
As the name suggests, workwear fashion has its roots in blue-collar trades such as carpentry and construction. Designed for ultimate functionality and crafted from hard-wearing, durable materials, men's workwear pieces have historically been made to ensure safety, comfort and ease of movement.
Expect neutral colours like brown, black, khaki and beige (intended to disguise dirt). Fabrics are sturdy and textures are often matte: think heavyweight cotton drill, raw denim, waxed cotton and thick flannel. Workwear style is also characterised by relaxed, rugged silhouettes and functional features like multiple pockets, zippers and buttons.
In recent decades, traditional workwear style has evolved to extend beyond the realms of blue-collar work, becoming adopted more widely by the fashion set and menswear style circles. The rigid fabrics, utilitarian minimalism and boxy cuts of men's workwear are now ubiquitous, appropriated by high street labels, streetwear brands and high fashion designers alike.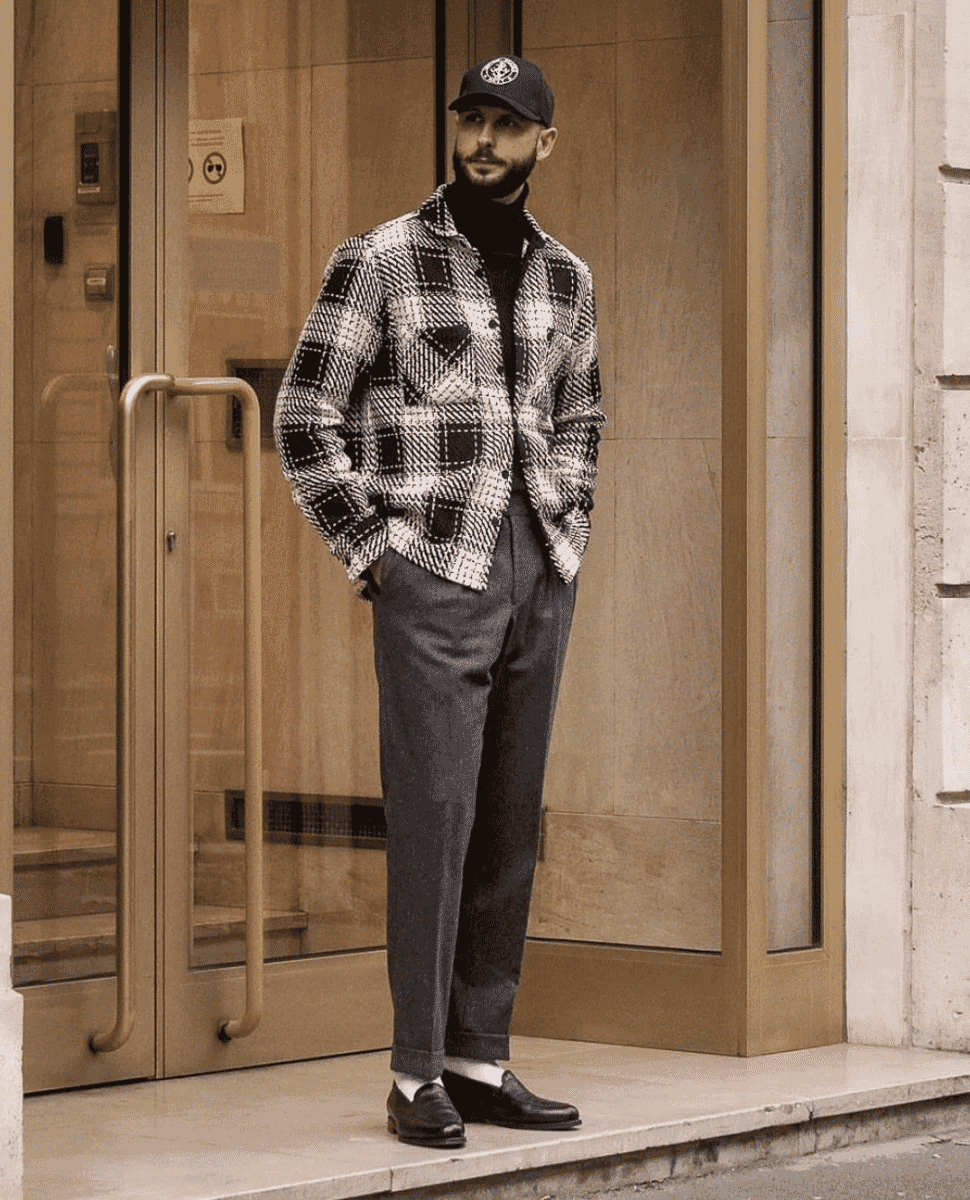 Key men's workwear pieces
Overshirt
If there's one garment to steal from the canon of workwear clothing, it's the overshirt. A versatile piece which usually features two large chest pockets, a boxy cut and squared off hem, the overshirt can be layered effectively over a T-shirt or worn on its own with chinos and boots or canvas trainers.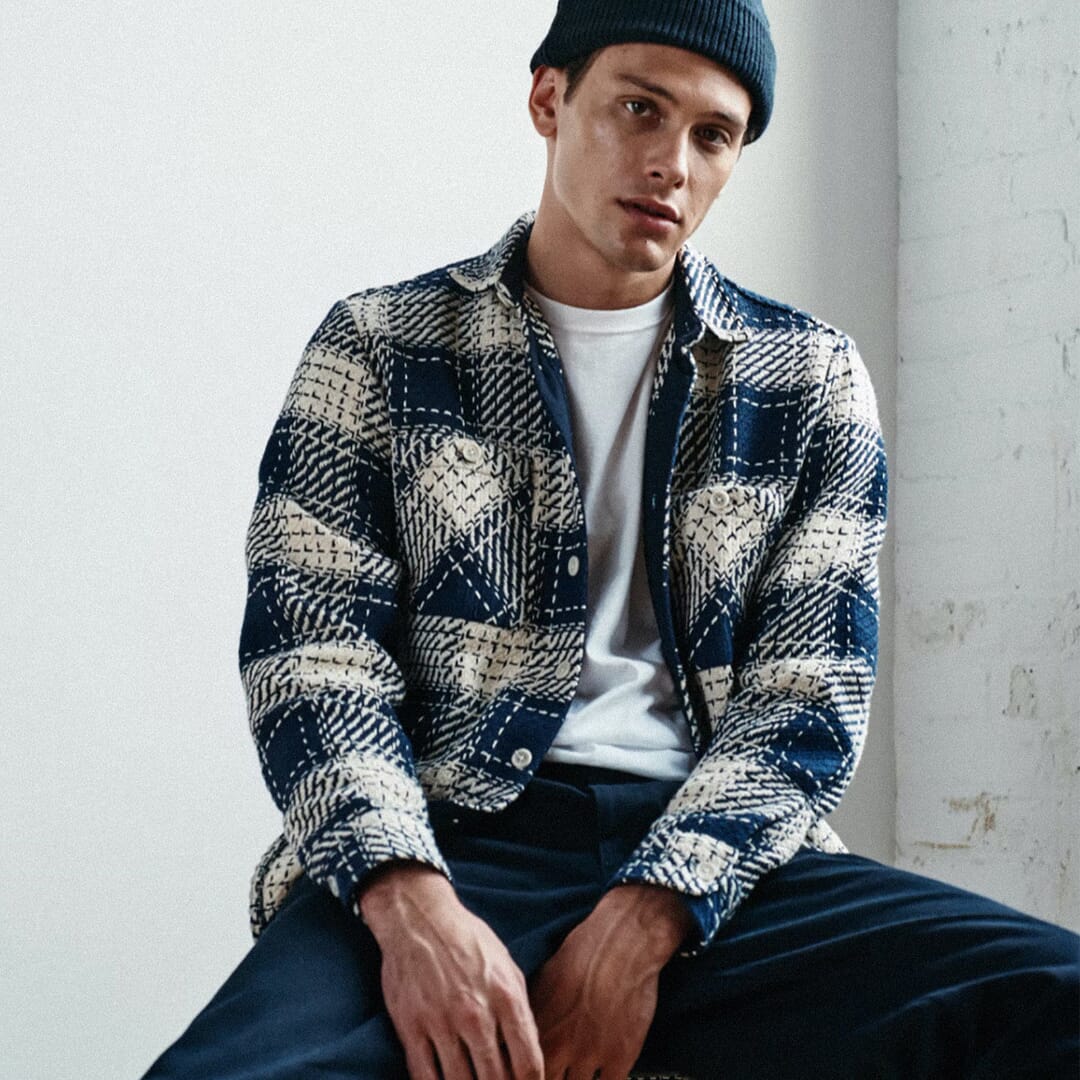 Our pick: Wax London
This Wax London take is rendered in a navy and white check and sustainably crafted using heavyweight recycled cotton, with the addition of eco-friendly corozo nut buttons. Wear it in the warmer months as a lightweight jacket, or layer it under a heavier coat in autumn and winter.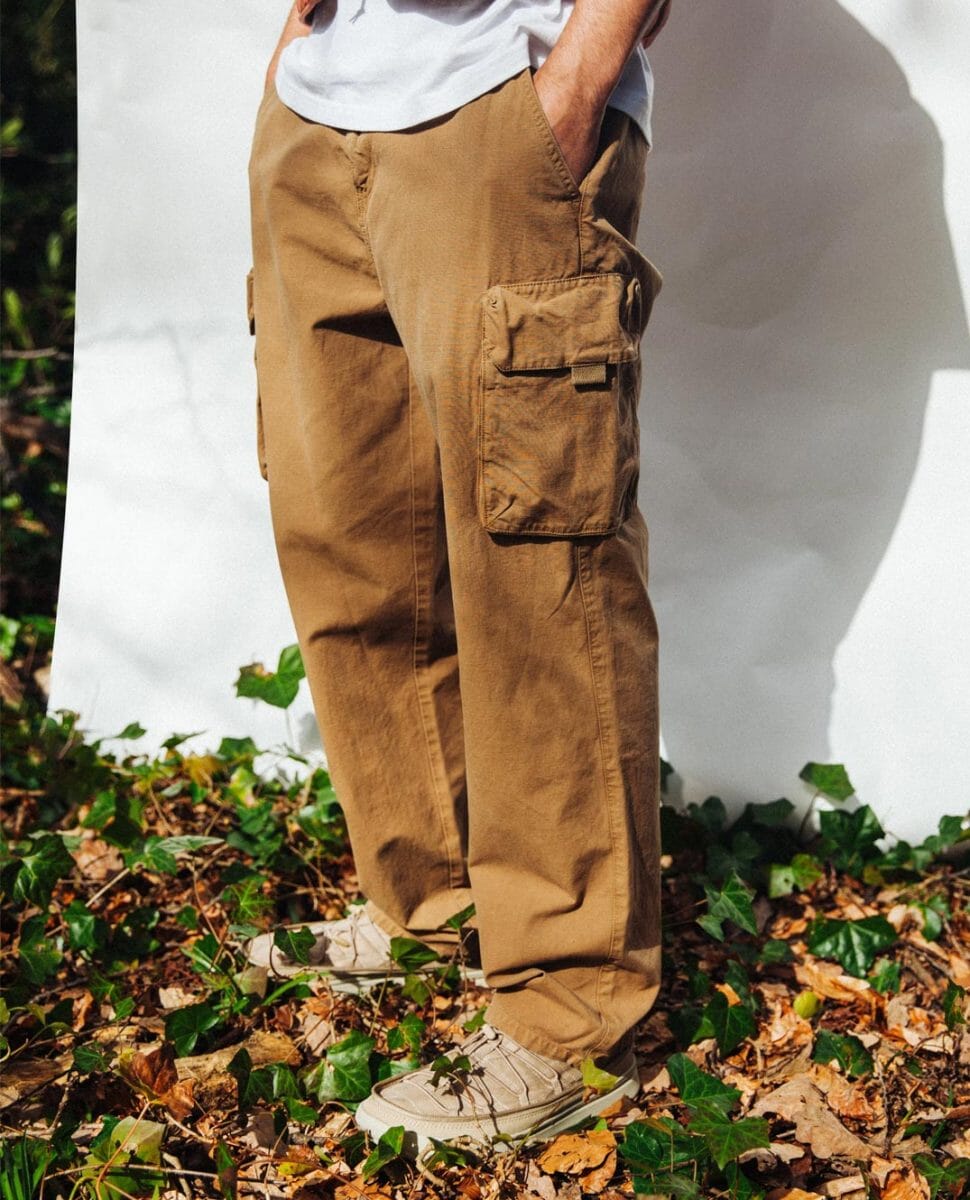 Cargo trousers
Cargo trousers offer a '90s-inspired take on workwear style, with their large flat pockets and wider-than-usual cut. They're generally made from a heavyweight cotton fabric for a rigid construction that offers serious durability.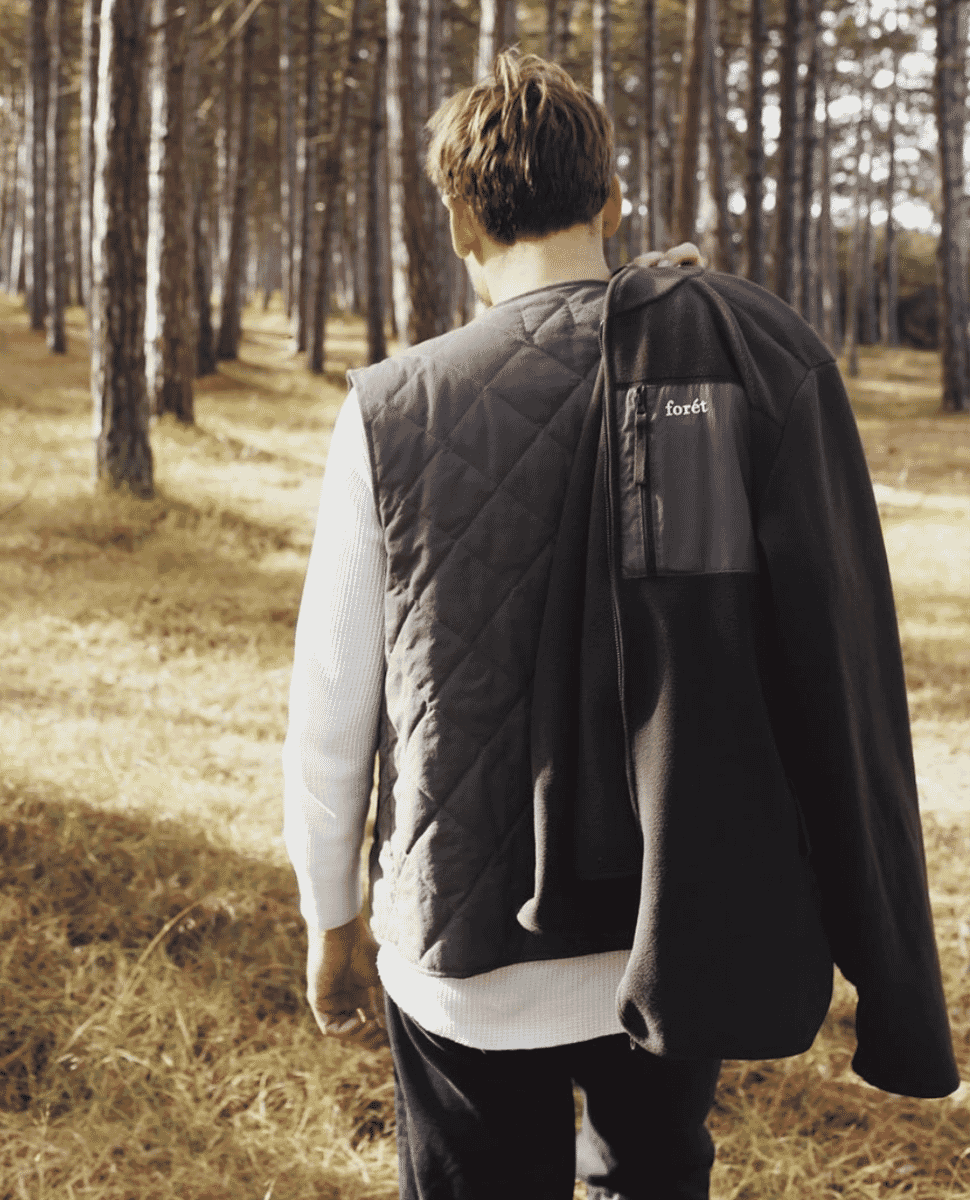 Gilet
Think the gilet isn't for you? Think again. The once-divisive sleeveless garment, aka vest, has come a long way over the years to find itself cemented as a must-have menswear staple that's as functional as it is stylish, offering the dual benefits of warmth and ease of movement.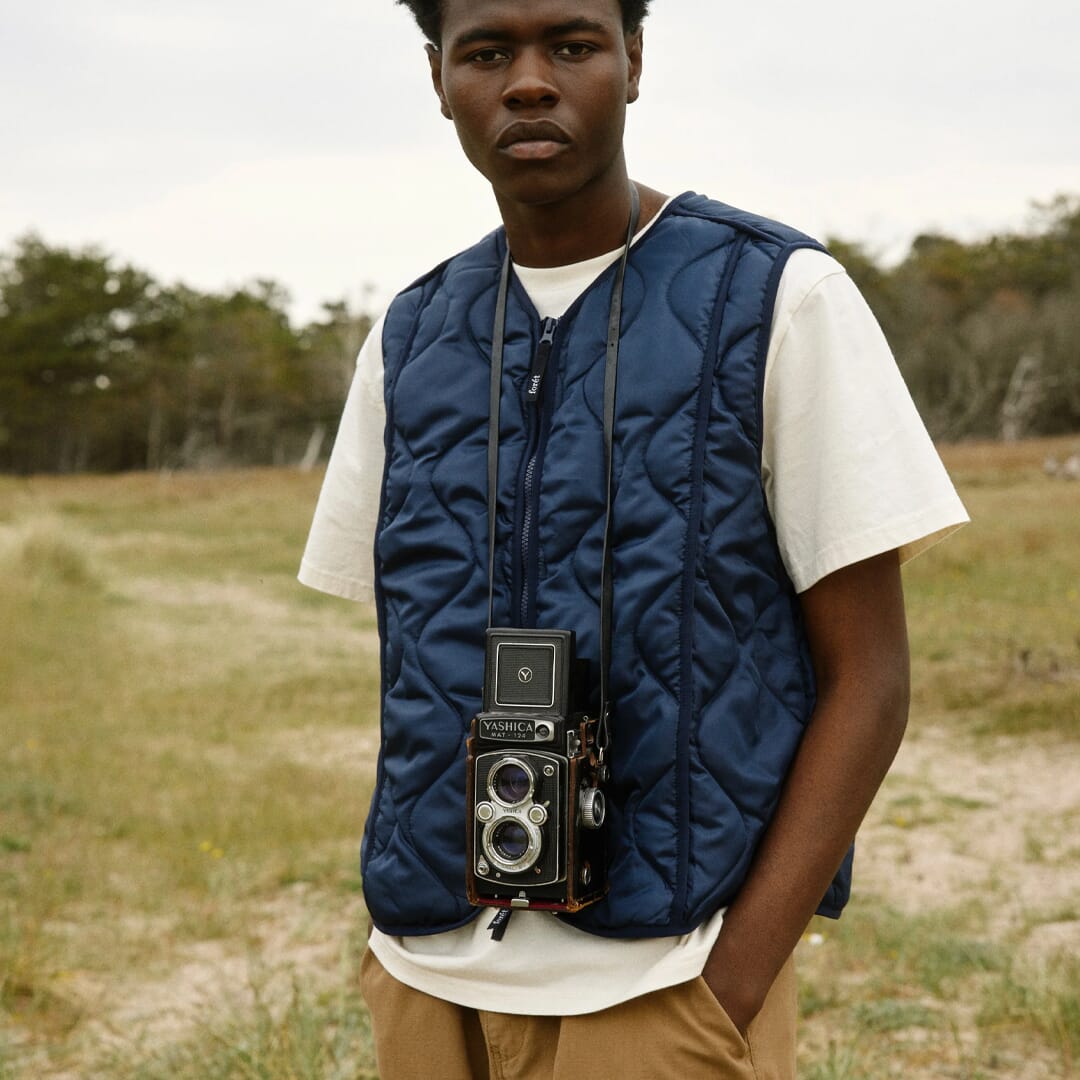 Our pick: Forét
For a practical yet fashion-forward gilet that you can layer year round, look to Danish label Forét. Drawing aesthetic inspiration from utilitarian and military design, the brand's reversible vest features cotton twill on one side and padded quilting on the other, with spacious contrasting pockets on both sides. The best part? It's crafted from a combination of Seaqual – an upcycled plastic fibre collected from the oceans – and recycled polyester, making it an eco-friendly wardrobe addition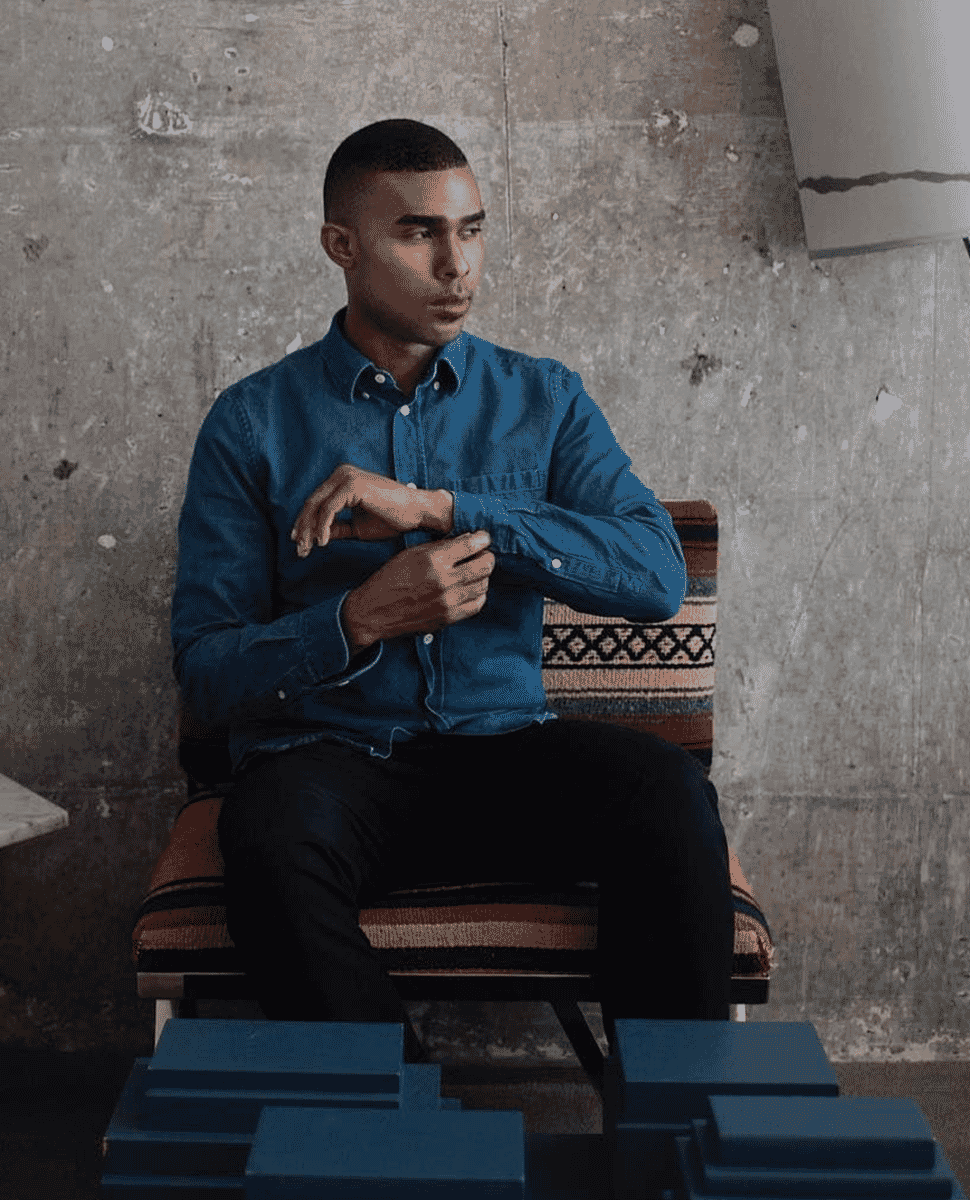 Denim shirt
Thanks to its inherent durability and versatility, denim is essential to any workwear wardrobe, and has been for hundreds of years. These days, a denim shirt strikes the perfect balance between smart and casual, and can be effortlessly dressed up or down.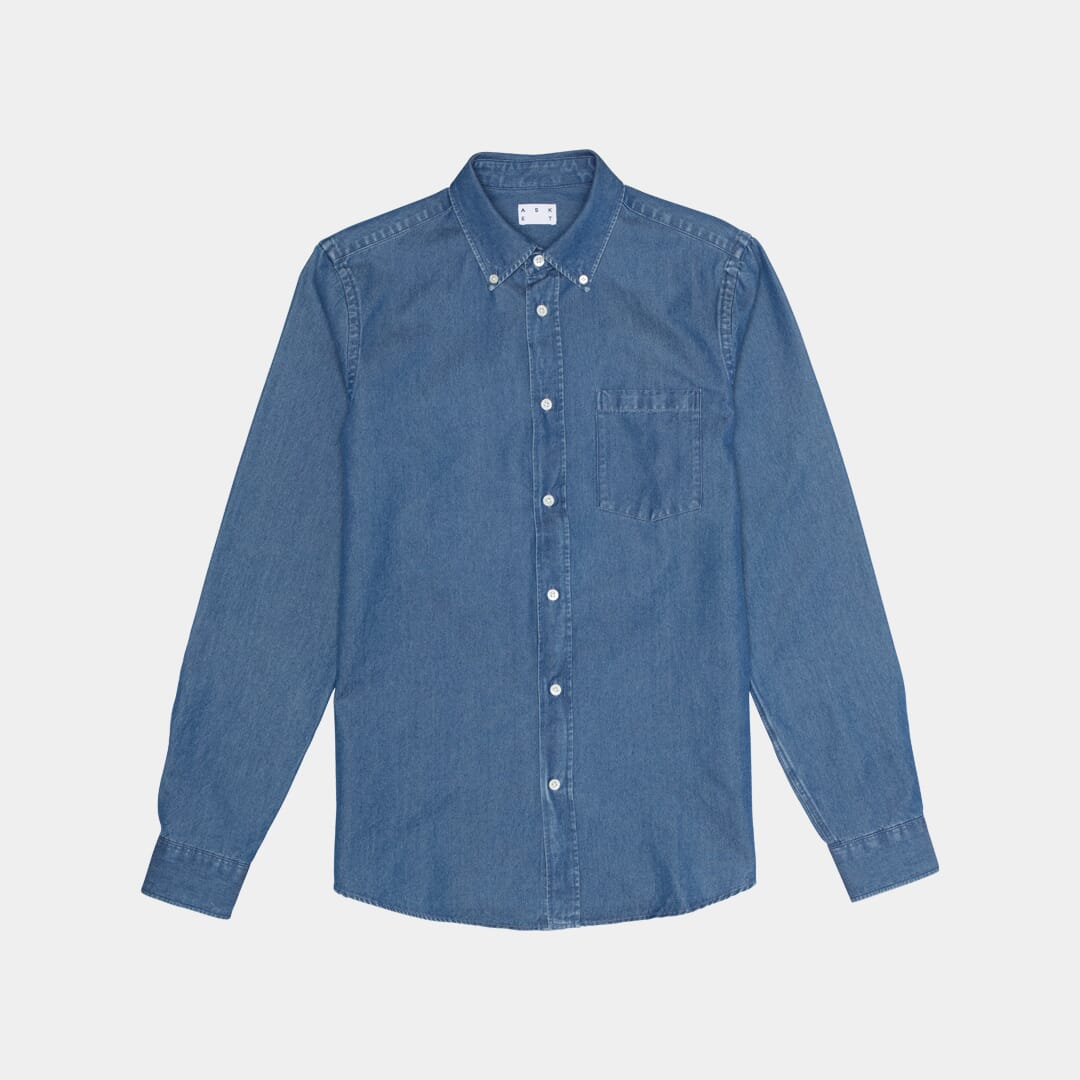 Our pick: ASKET
Crafted from densely woven indigo-dyed cotton that's designed to soften with wear, this version from ASKET will become a firm wardrobe favourite. Team it with chinos and derby shoes for a contemporary take on the business-casual dress code, or if you're feeling particularly brave, pair it with denim jeans for an effortless double denim look.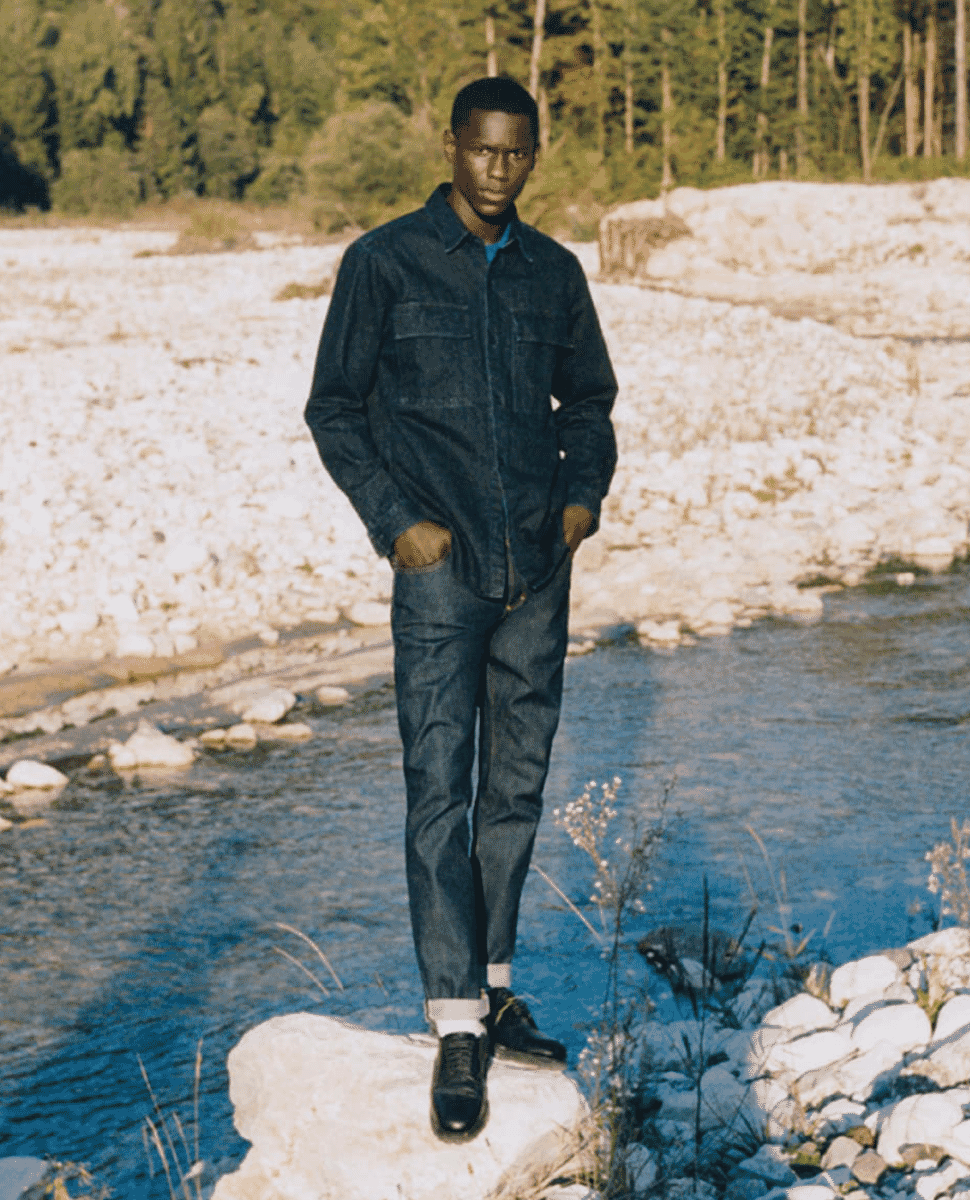 Denim jeans
It should come as no surprise that denim jeans have always been a key element of workwear wardrobes, and their popularity certainly isn't waning anytime soon. Robust styles in selvedge or raw denim exude the rugged aesthetic that workwear is so well known for.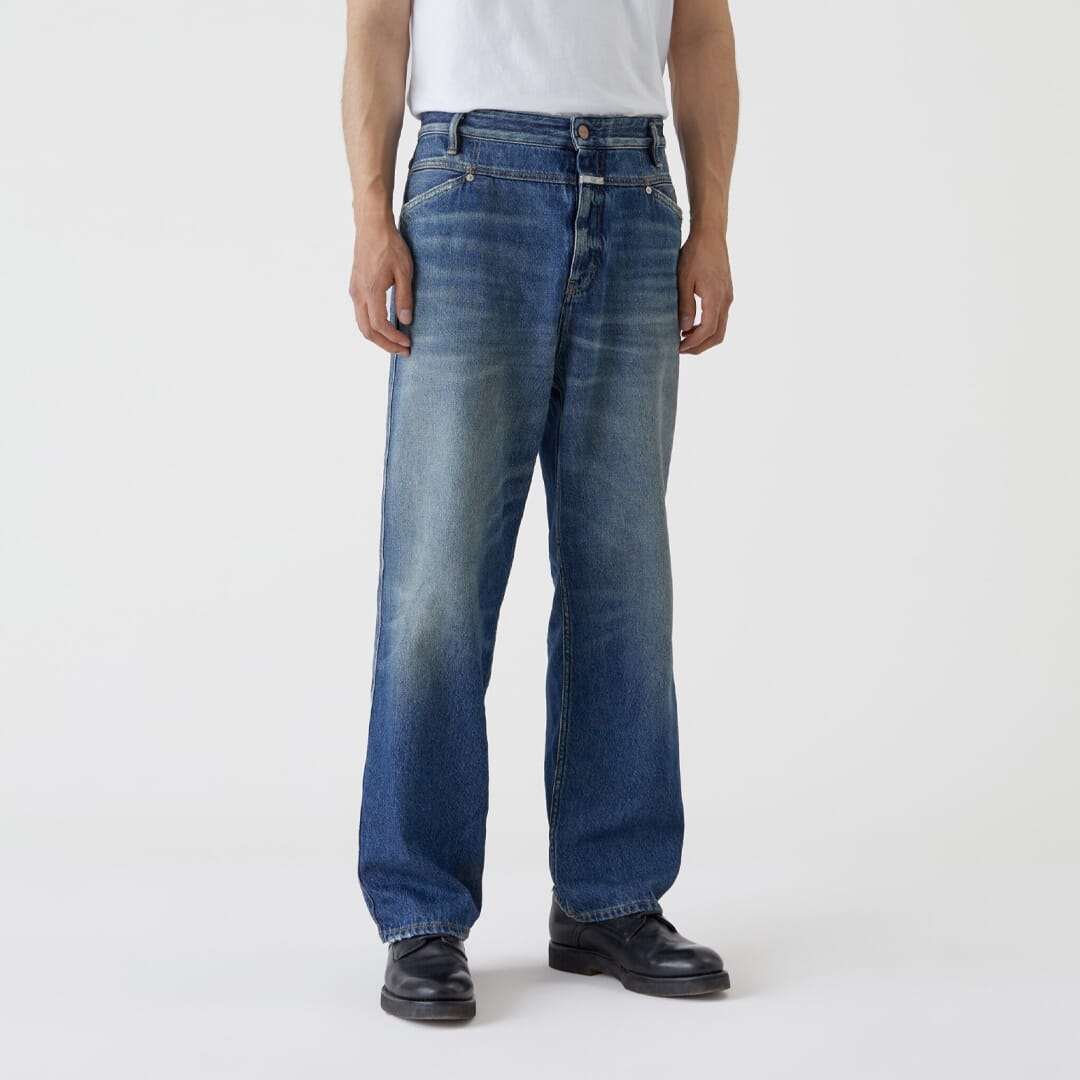 Our pick: Closed
German denim label Closed has myriad jeans styles to choose from, but to really lean into the workwear look, opt for a loose-fitting pair with a vintage-style wash that offers an authentic lived-in look. The X-Treme Loose Jeans get our vote: Made in Italy from Italian open weave denim, they're boast a distinct structure and soft surface feel.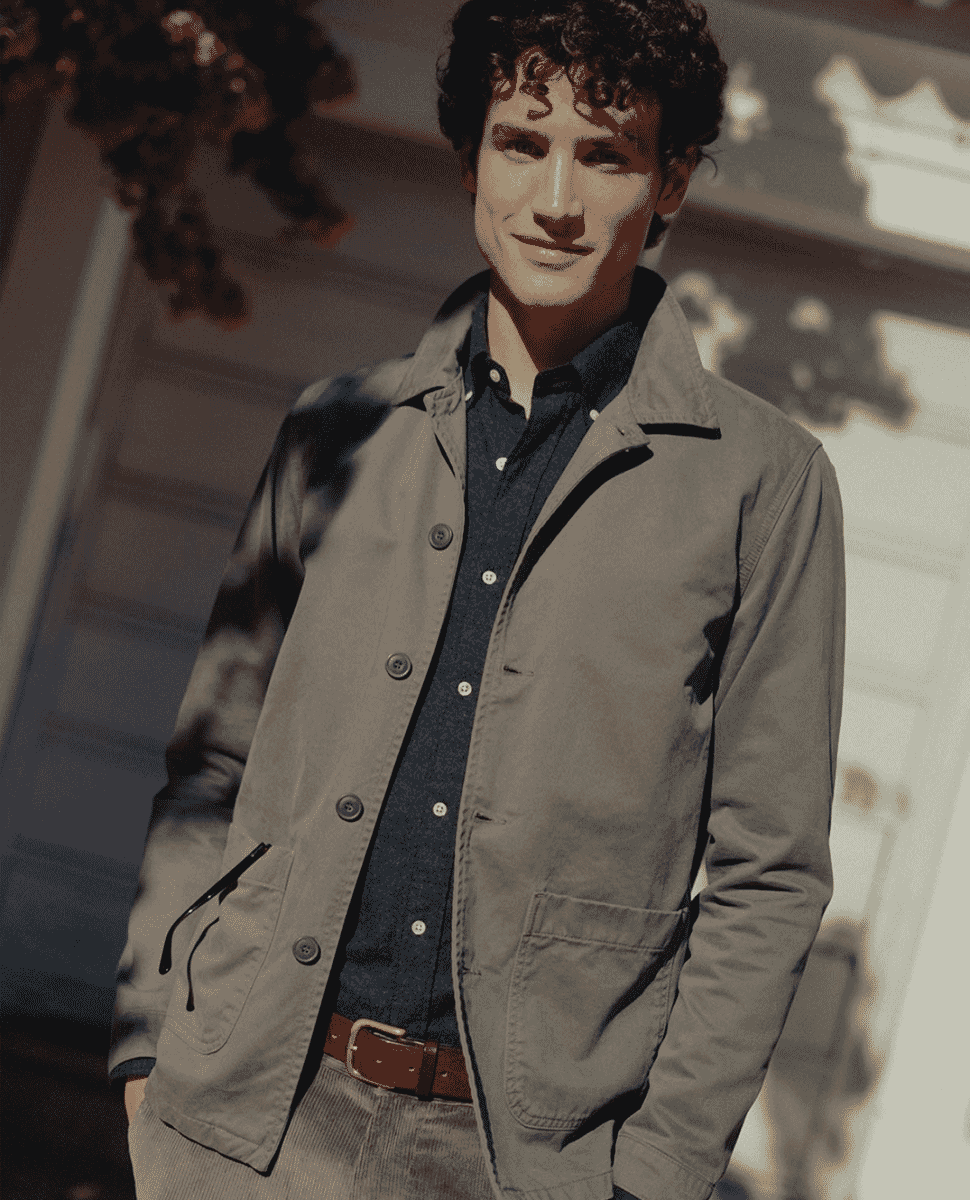 Worker jacket
Perhaps the most definitive workwear garment, the aptly-named worker jacket or chore coat as it's sometimes known has transcended its original purpose and become a modern day menswear staple. Originally designed for factory workers in 19th century France (and dubbed 'bleu de travail' for its distinctive blue hue), the worker jacket is usually constructed from hard wearing cotton twill, and features patch pockets up front.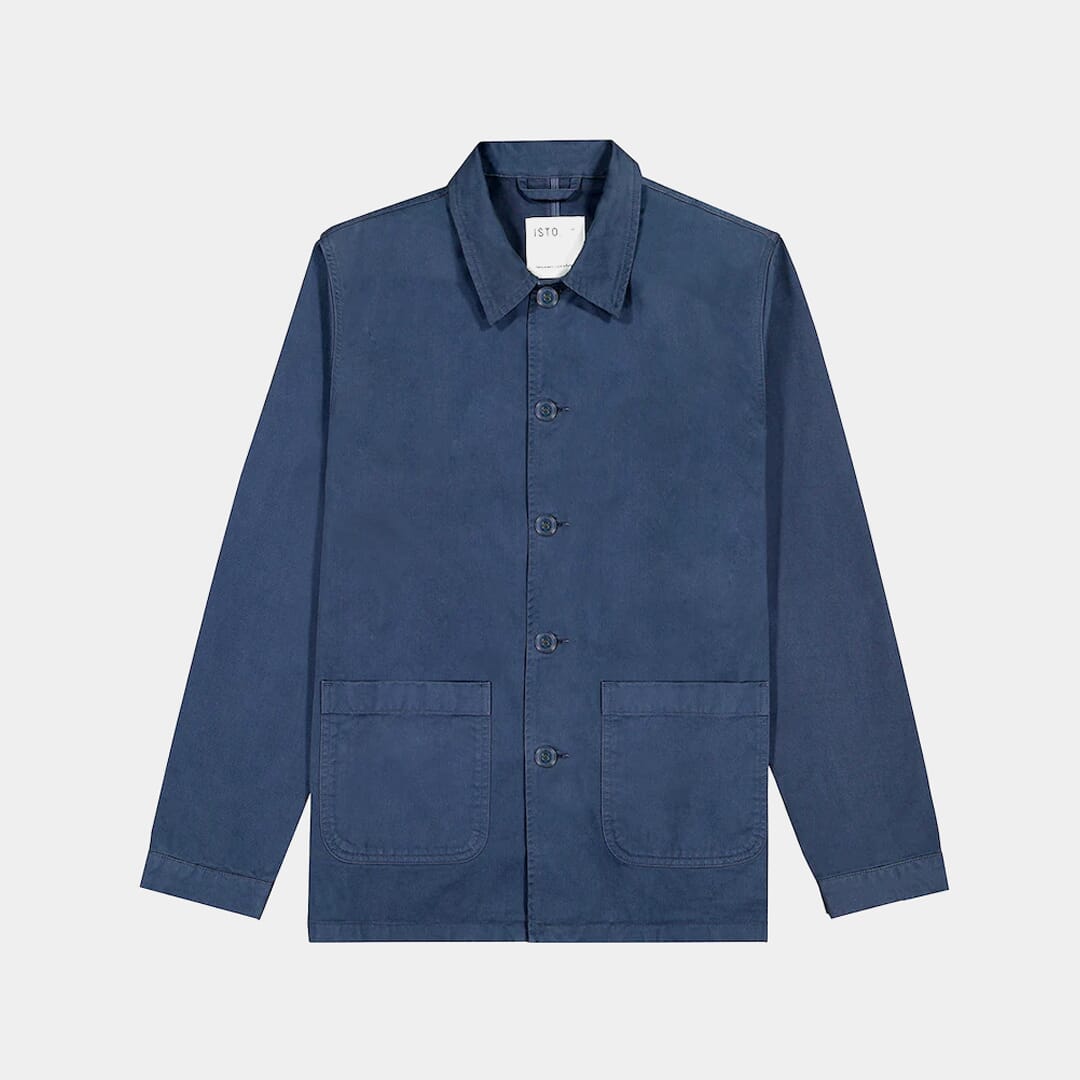 Our pick: ISTO.
ISTO.'s bestselling Work Jacket pays homage to the classic French bleu de travail work jackets of the 19th century, with its soft blue hue, heavy cotton construction and patch pockets. It will easily become a year-round favourite thanks to its excellent layering potential.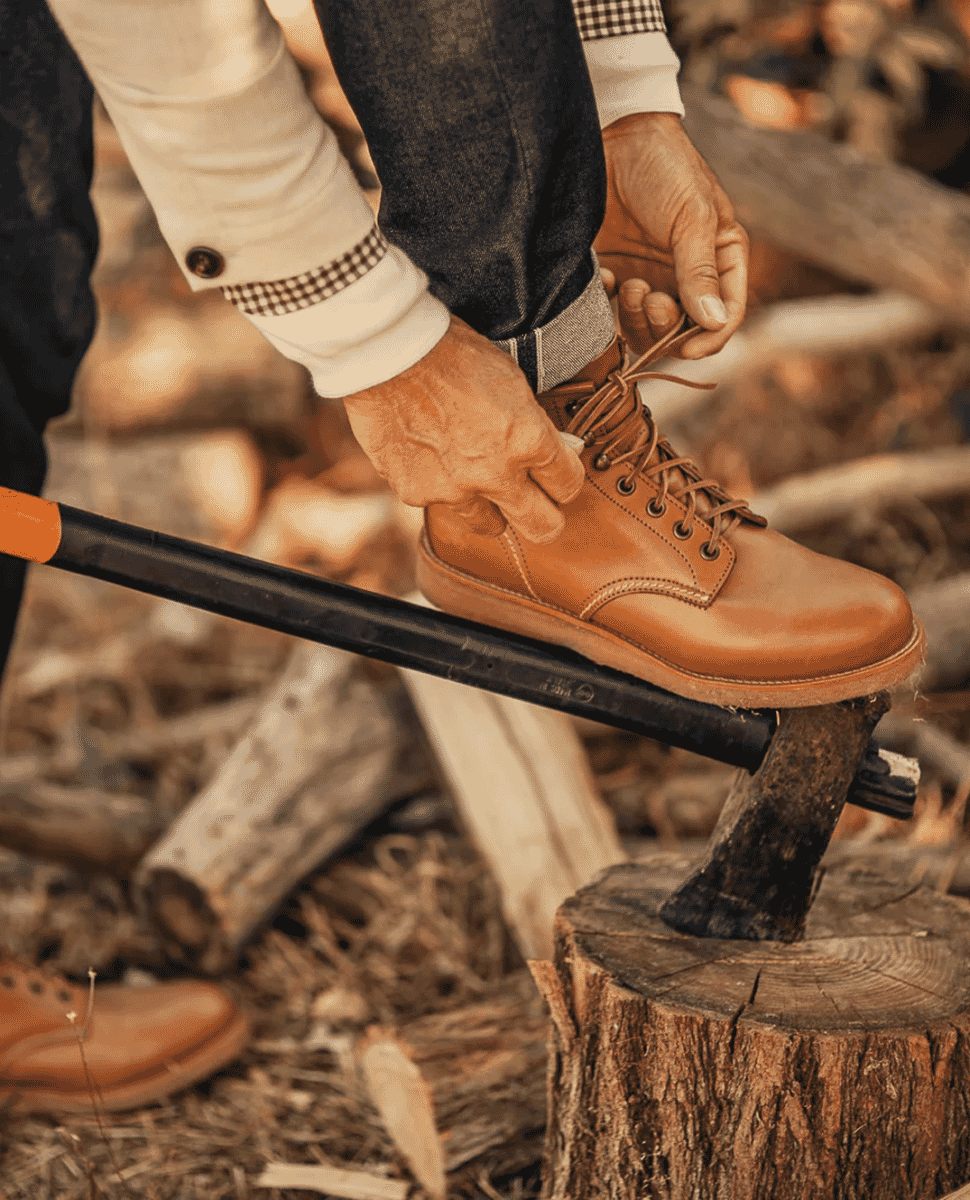 Laced work boots
Thanks to their robust construction and rugged style, work boots – particularly laced styles – have taken the mainstream fashion scene by storm. They're perfect for the winter months and best paired with raw denim jeans or chinos, an overshirt and an overcoat.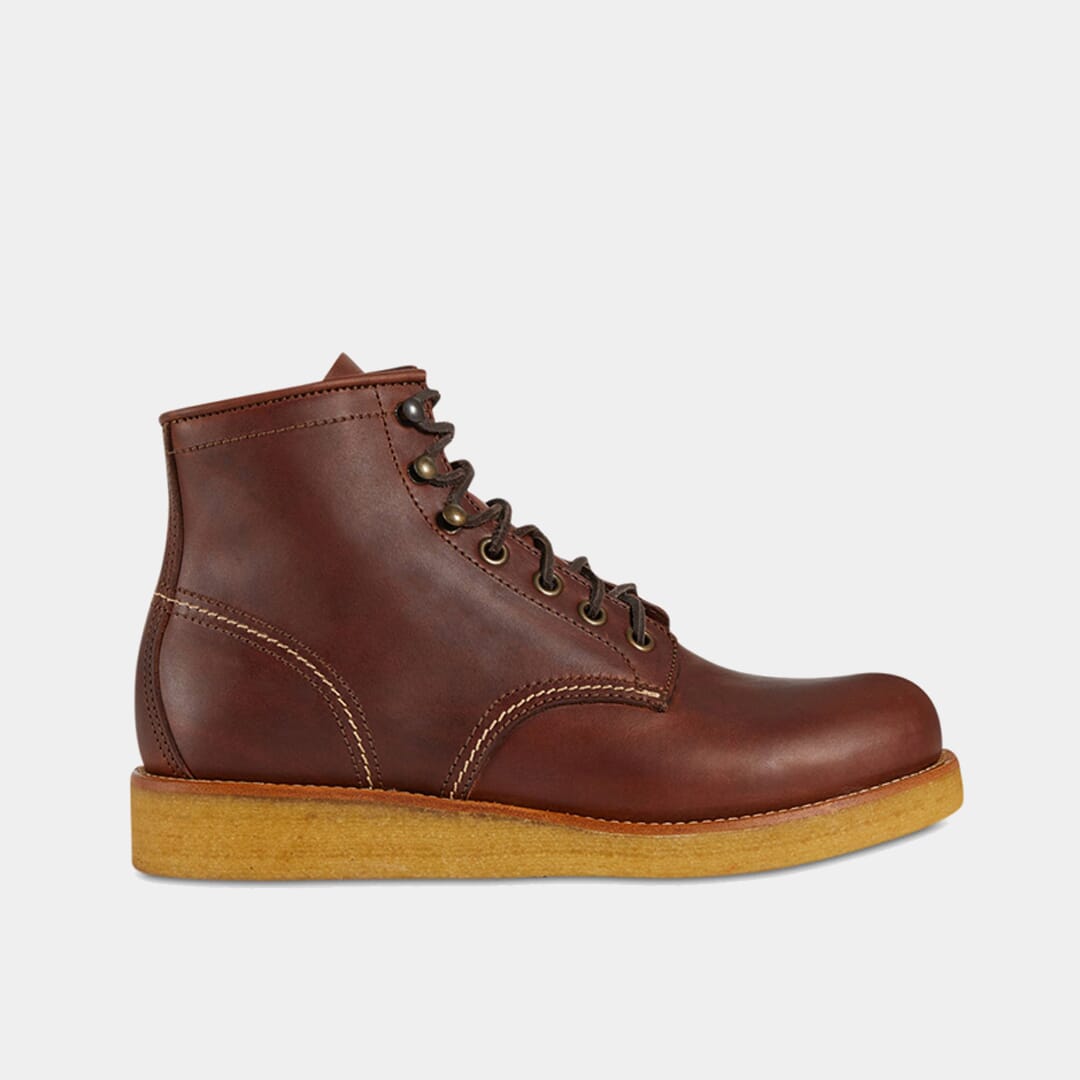 Our pick: Velasca
The Famej style from Italian shoemakers Velasca gets our vote for its combination of smooth calf leather upper and sturdy para rubber sole. Flexible, comfortable and oh-so-tough, they're ready for whatever adventures you have in store.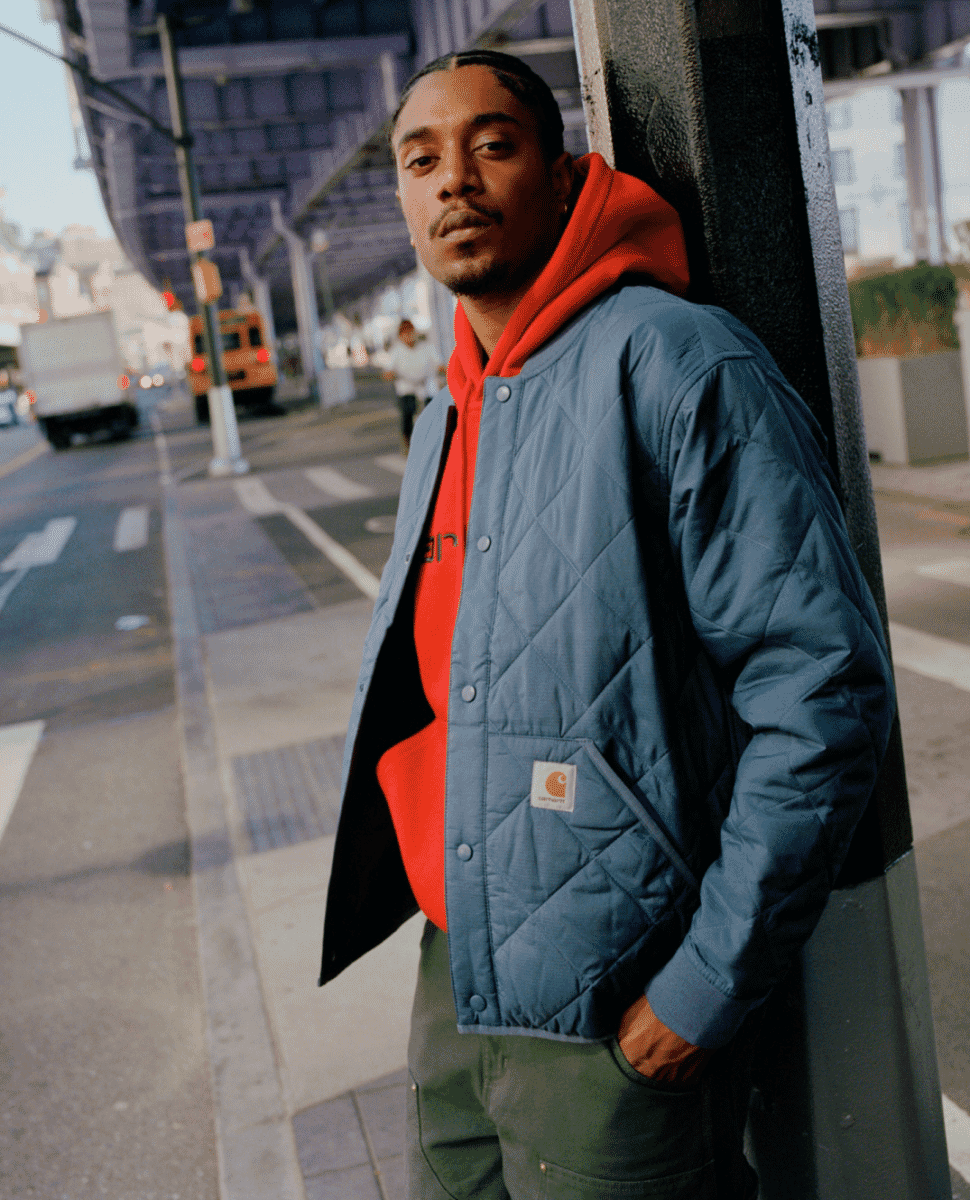 Overalls
We couldn't address men's workwear style without mention of overalls, perhaps the most quintessential workwear garment of all. Designed for utmost practicality whilst on the job, they traditionally feature multiple pockets for tools, as well as a hammer loop and elastic suspenders.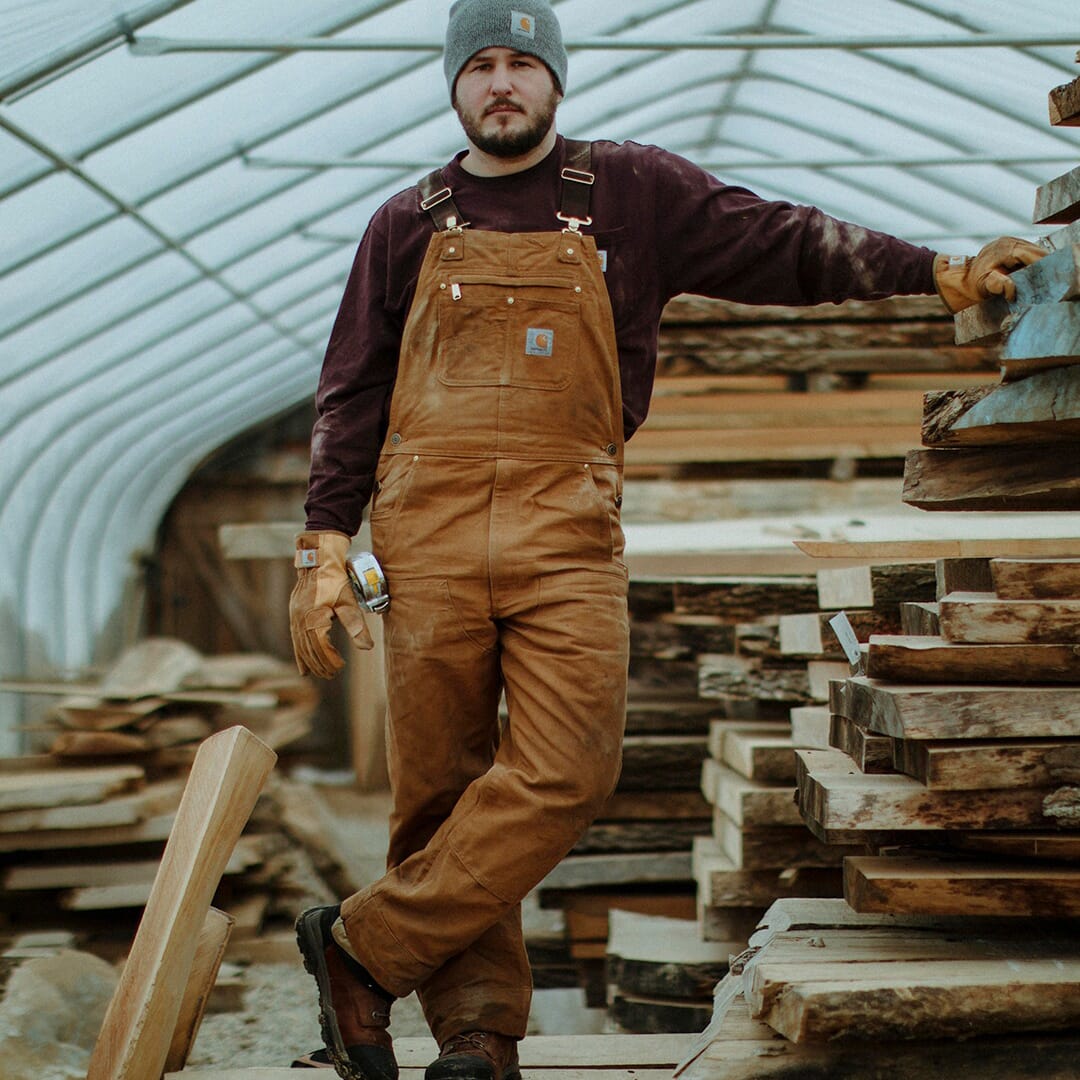 Our pick: Carhartt WIP
Iconic workwear specialists Carhartt are renowned for their classic overalls. The company's more fashion-focused offshoot label Carhartt WIP has produced a contemporary take on the famous Bib Overall, this time made from organic cotton, but just as robust as the original.
Accessorise your look with our pick of the best men's watches under £500.
---
---