There are some pieces of clothing that should be non-negotiable wardrobe mainstays. Think the likes of white sneakers, high quality plain T-shirts, classic chinos and trusty blue denim jeans. Another failsafe staple that too often goes overlooked is the flannel shirt. Ever-versatile, ultra-comfy and ideal for layering, this easy-to-wear shirt is a menswear classic for a reason. It's been beloved by many since its origins as a warm and durable workwear garment in 16th century Wales, during wars and revolutions, as a '90s grunge staple, through to today.
Whether you're already a flannel shirt diehard or new to the trend and looking to add one to your wardrobe, you've come to the right place. Scroll on for our guide to flannel shirts, including our pick of the best men's flannel shirts in 2023.
Table of Contents
What is a flannel shirt?
Frequently confused with plaid, flannel actually refers to the fabric rather than the pattern of a shirt. Flannel is a woven fabric that's typically made from cotton or wool and often brushed for a soft, almost fuzzy texture, although flannel shirts can also be unbrushed or brushed on only one side. Men's flannel shirts usually have a thicker weave than most other cotton shirts, making them ideal for the colder months.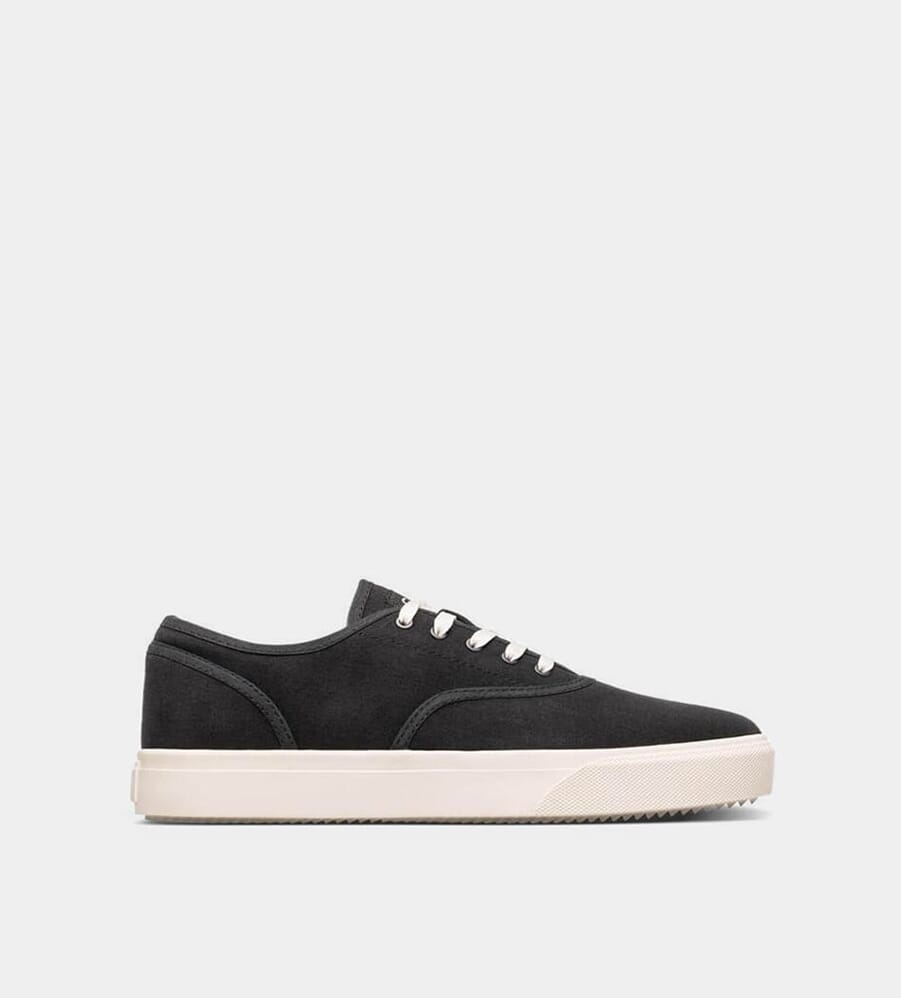 How to wear a flannel shirt
The flannel shirt has evolved beyond its associations with lumberjacks and non-conformist Nirvana-obsessed teenagers to become an everyday wardrobe hero. Its relaxed, easy-to-wear aesthetic lends it ultimate versatility, making it the ultimate trend-transcending piece that will stand the test of time. This is a traditionally casual shirt, so try wearing yours with selvedge denim jeans and canvas sneakers for an updated take on 90s style, or with tailored trousers and leather loafers for a smart-casual look. The choice is yours whether you wear it buttoned up or undone over a plain tee.
Best men's flannel shirts in 2023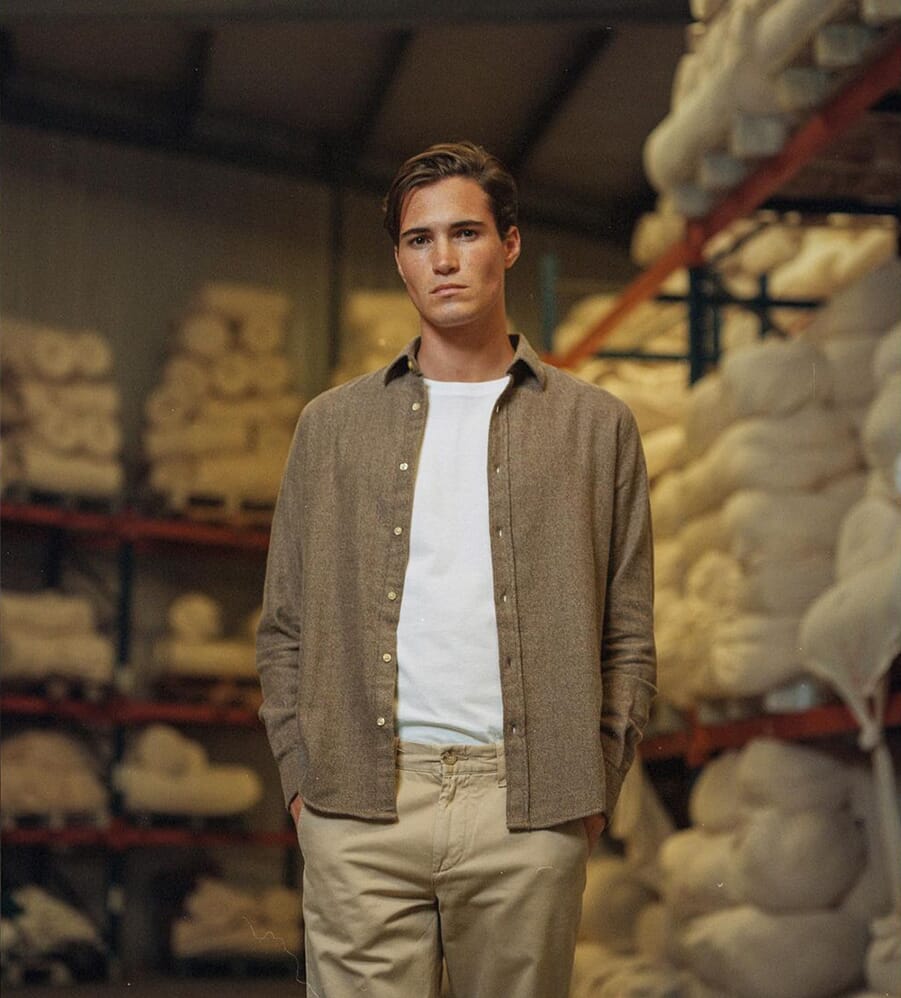 ISTO. Heavyweight Flannel Shirt
Portuguese brand ISTO. specialises in laidback premium staples, like this irresistibly soft shirt. Crafted from 100% organic heavyweight cotton with a fuss-free, understated aesthetic, it's guaranteed to become one of those wardrobe staples you reach for time and again.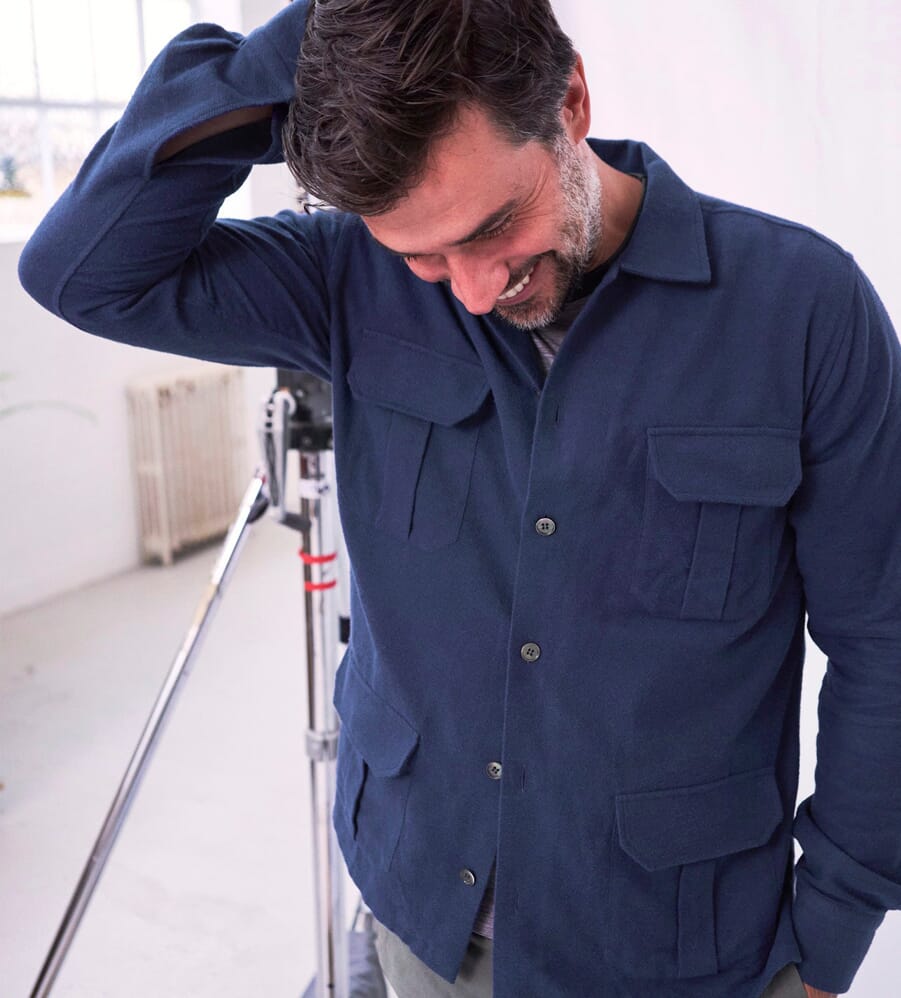 Neem Recycled Italian Navy Flannel Overshirt
Neem proves that style and sustainability can go hand in hand with its eco-friendly essentials, one of which is this Italian flannel overshirt. It's made from a combination of recycled cotton and organic cotton and designed to be 100% biodegradable, ensuring it doesn't add to landfill. A win for the planet and a win for your wardrobe.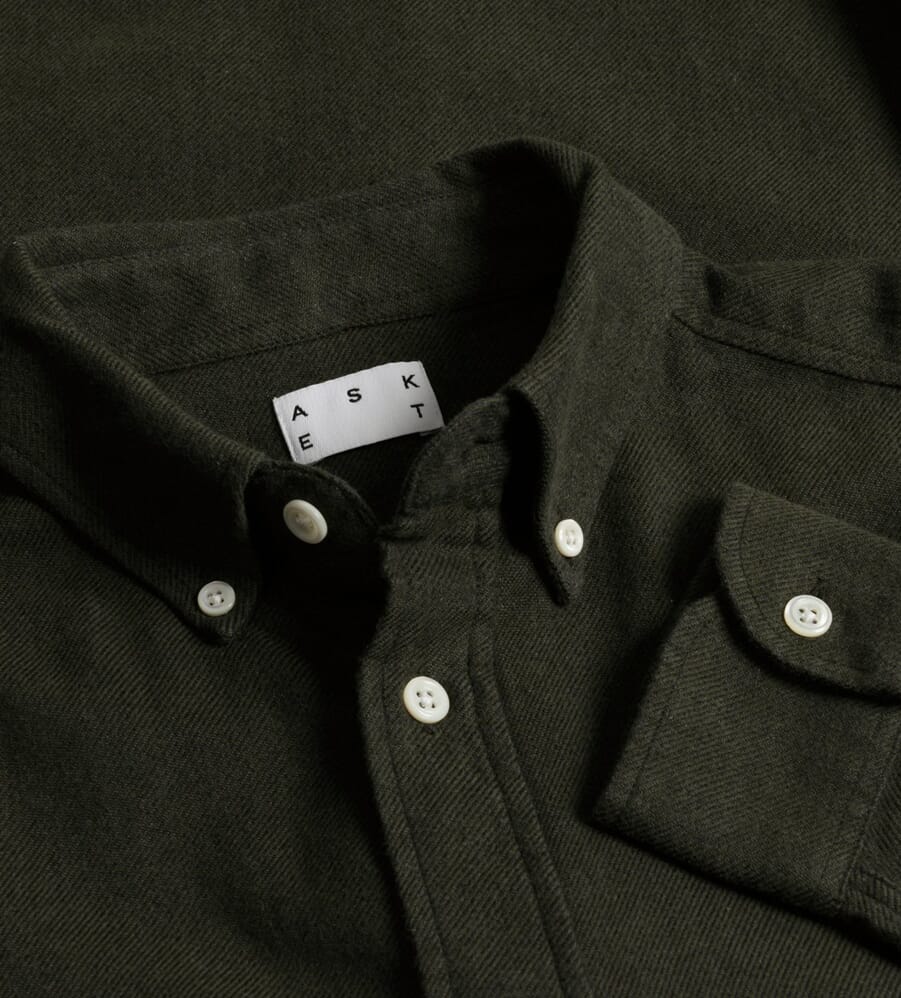 ASKET Flannel Shirt
Sustainably crafted from a custom-developed Italian twill made from 100% organic cotton, this super-soft flannel shirt from Swedish masters of minimalism ASKET is the sort of piece you'll never want to take off. And who says you have to? The classic cut lends it ultimate versatility. Wear it with cords, denim or even a suit.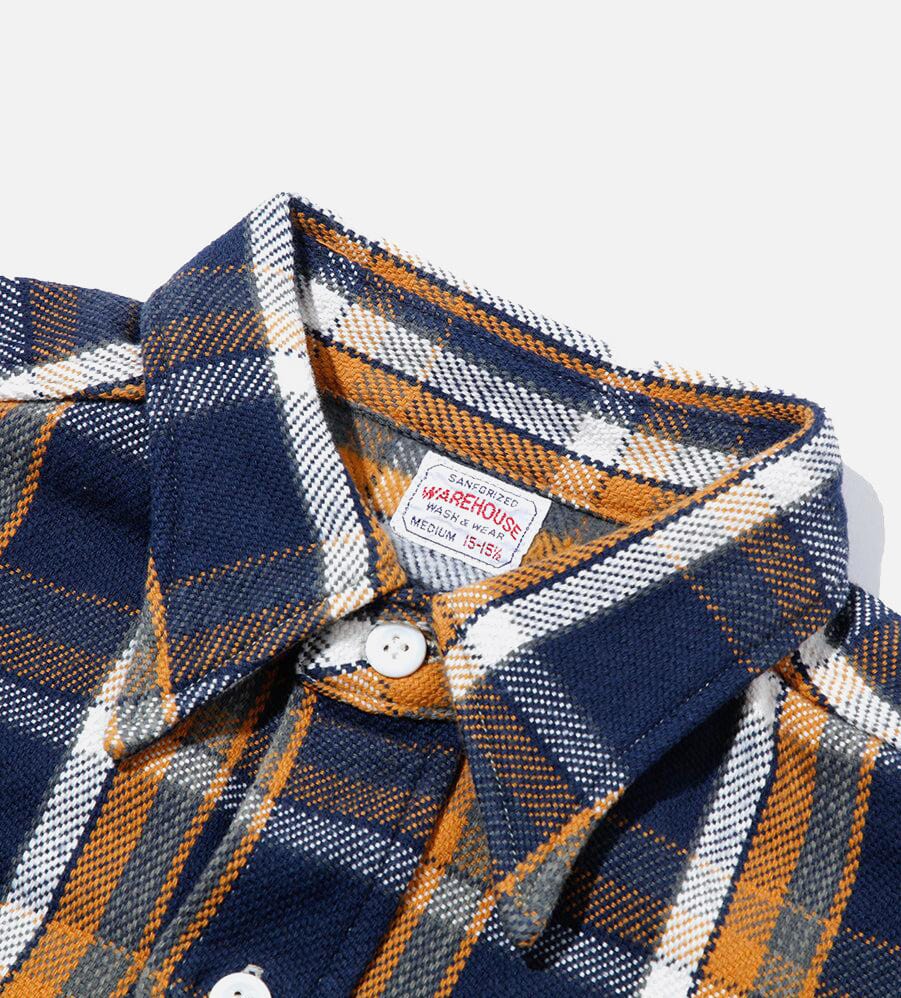 Warehouse & Co Lot. 3104B Flannel Shirt
Channel old-school Americana style in this classic flannel work shirt from Warehouse & Co. Cut in Japan from a slubby flannel that has been woven on antique shuttle looms, the result is a beautifully soft shirt that closely resembles the original 1960s style, with a slight uneven yarn texture running throughout. Selvedge side gussets and chest flap pockets complete the look.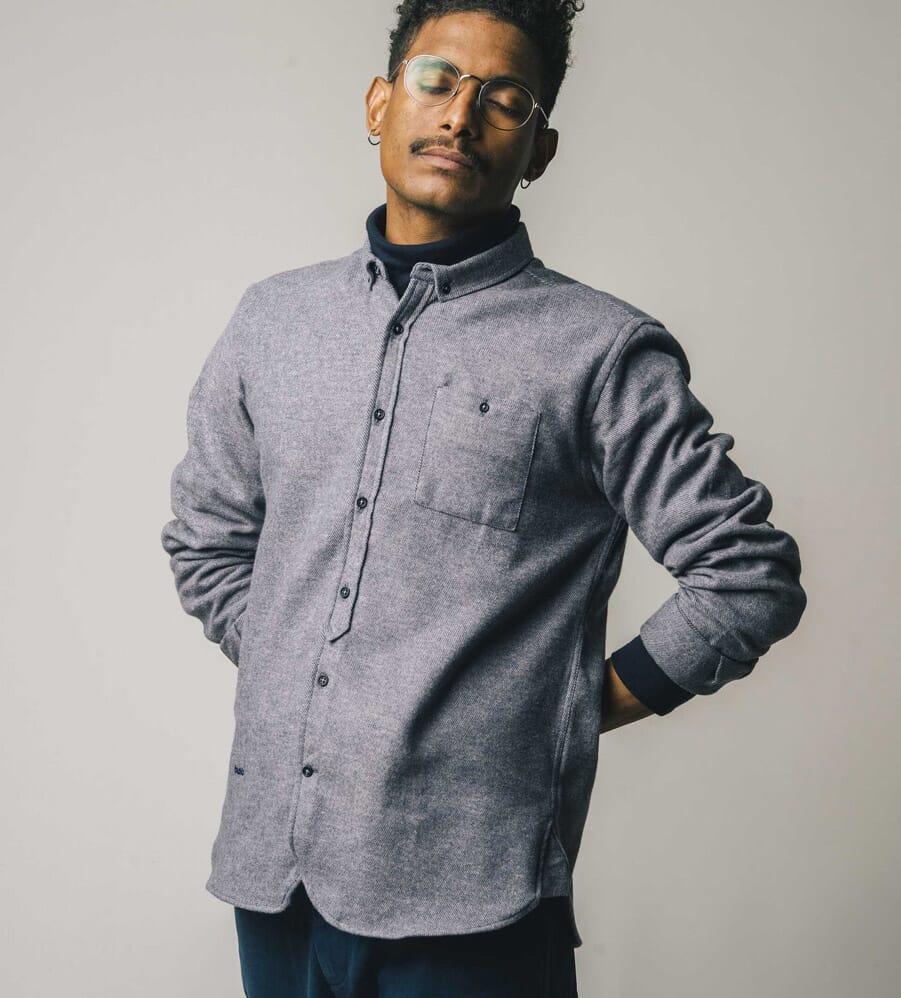 Brava Fabrics Flannel Shirt
Barcelona-based brand Brava Fabrics fuses style and sustainability to create quality clothing that is long-lasting, timeless and easy on the earth. We love the label's flannel shirt, which is ethically made in Portugal from a super-soft organic cotton. For each shirt purchased, two trees are planted. What's not to love? Choose from four versatile hues.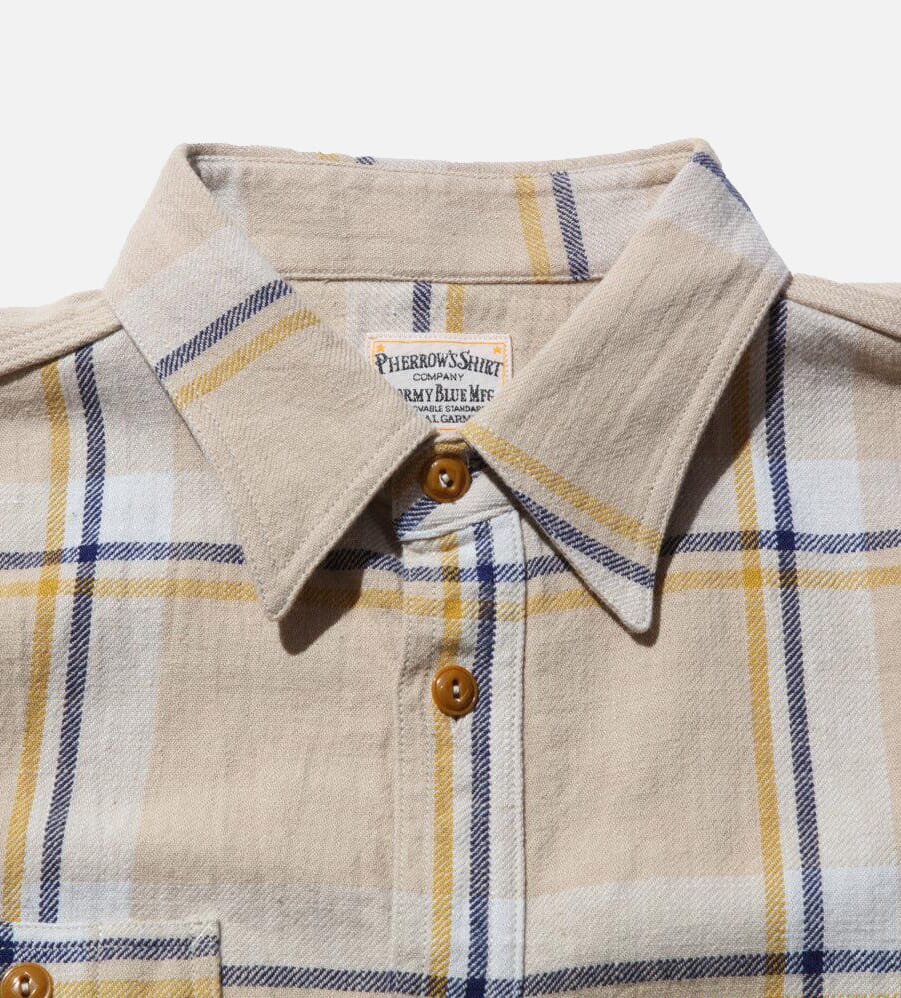 Pherrow's Cotton Flannel Work Shirt Beige
Pherrow's Cotton Flannel Work Shirt Beige
Inspired by classic work shirts from the 1930s and '40s, this flannel shirt from Pherrow's features a spearpoint collar, gusseted shirt tails and asymmetrical chest pockets. It's meticulously crafted in Japan from loosely woven cotton flannel for ultimate softness.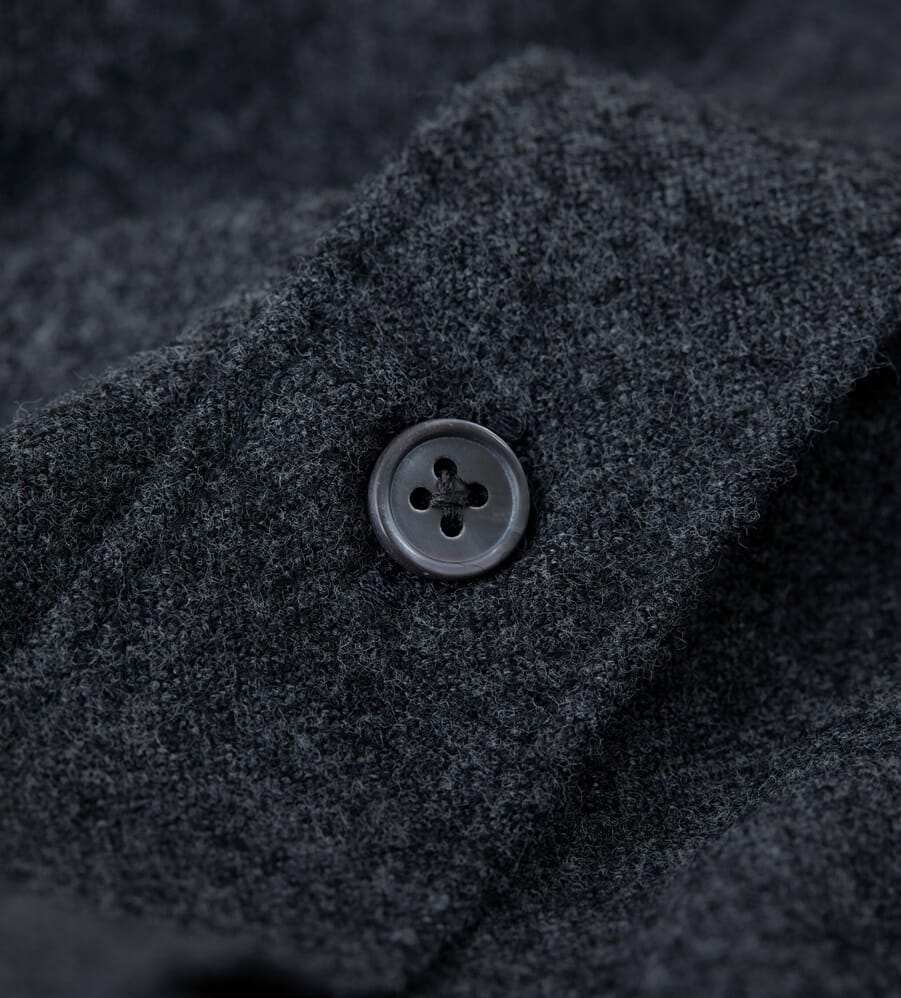 Closed Flannel Shirt
This super-soft flannel shirt from Closed is an essential winter wardrobe addition. Made from a wool blend, it features just a hint of stretch for ultimate comfort and ease of movement. Style it with carpenter trousers and Derby boots for a rugged workwear-inspired look.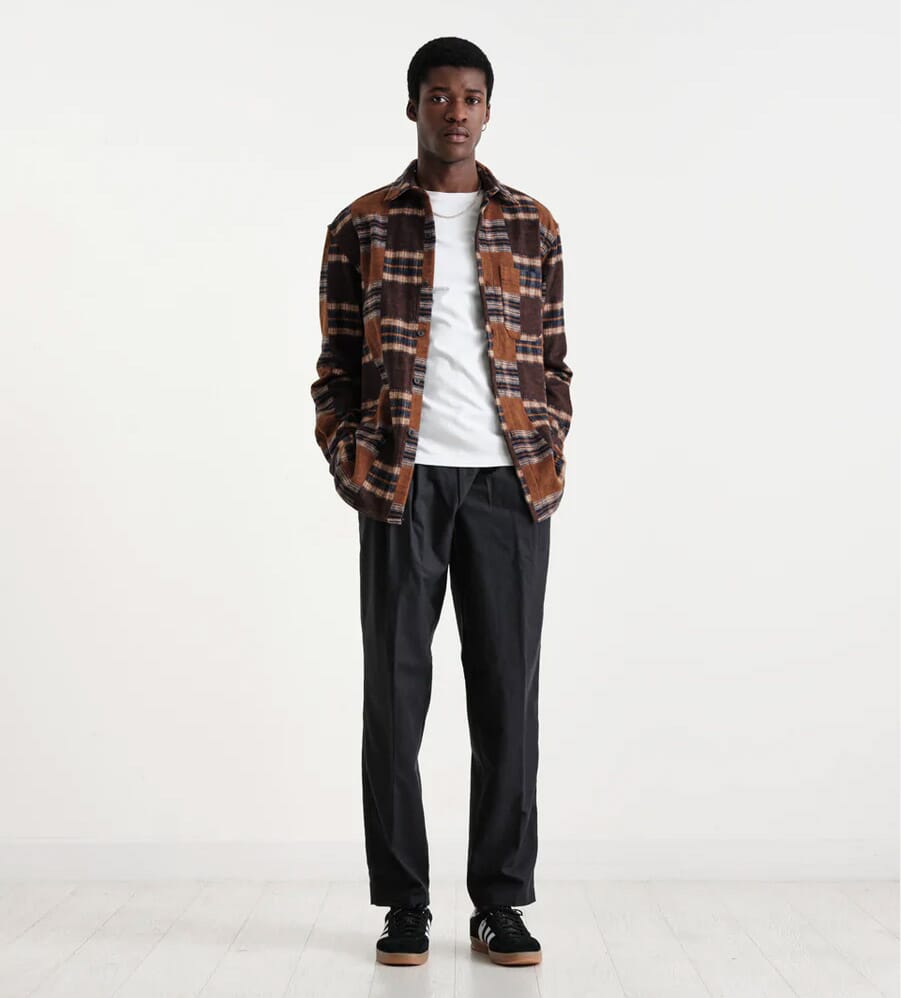 Wax London Brown Patch Check Oz Shirt
Wax London's extensive shirting contingent never fails to impress. We're particularly obsessed with the Oz Shirt, in a winter-ready brown patch check that recalls styles from the '70s. For a dose of rock 'n' roll energy, team this flannel shirt with raw denim jeans and a lived-in pair of Chelsea boots.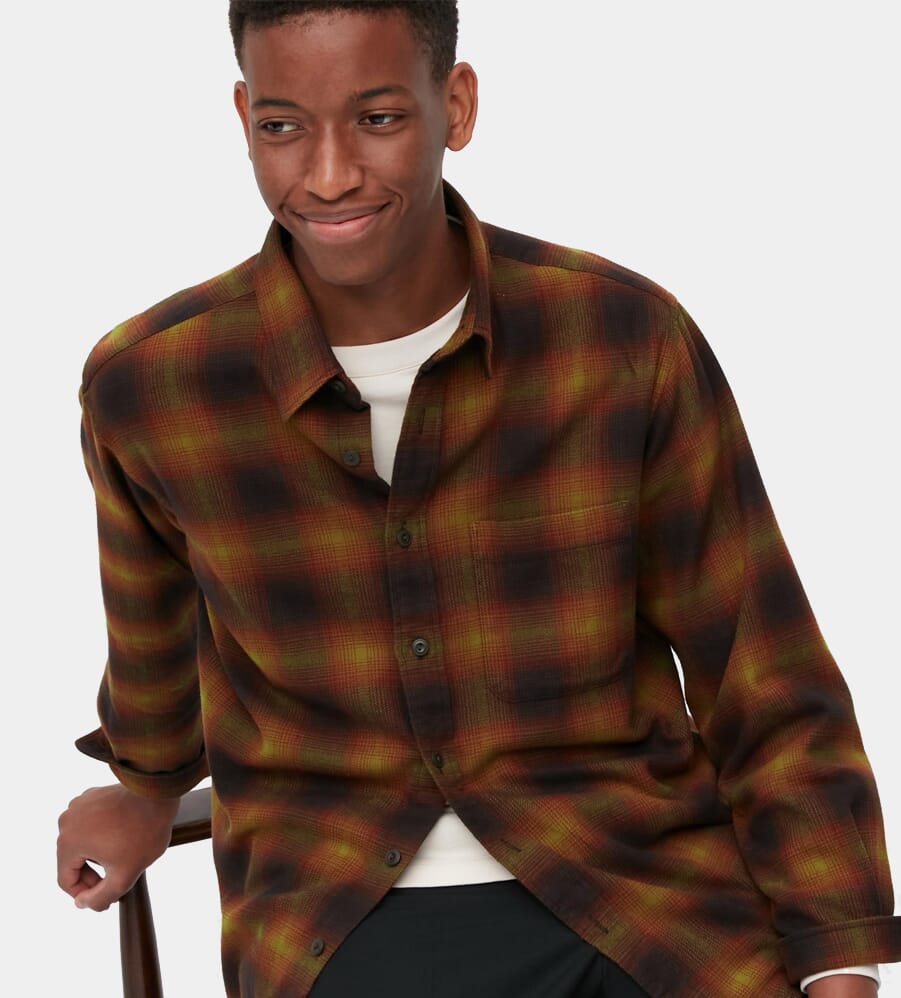 Uniqlo Flannel Checked Shirt
Uniqlo's flannel checked shirt is a bestseller for a reason. Its 100% cotton construction makes it durable yet soft, while a loose fit lends it a relaxed everyday aesthetic. Layer it over a tee and complete your look with baggy jeans and trainers for skatepark-approved style.
Stocking up on shirts? These are the key shirt styles every man should own.
Shop all men's shirts at OPUMO.
---
---