Beloved by everyone from streetwear-obsessives to preppy types, sartorial stalwarts to workwear addicts: the chino trouser is a veritable wardrobe hero, a menswear must-have, no matter your personal style. Timeless and oh-so-versatile, the best men's chinos seamlessly bridge the gap between smart and casual. Just like a plain white tee, classic penny loafers or your trusty blue jeans, a pair of classic chinos can be relied on for just about any occasion. Invest in a well-made pair (or three) and you'll reach for them time and again for years to come.
Scroll on for everything you need to know about integrating this underrated style saviour into your wardrobe, as well as our pick of the best chinos for men right now.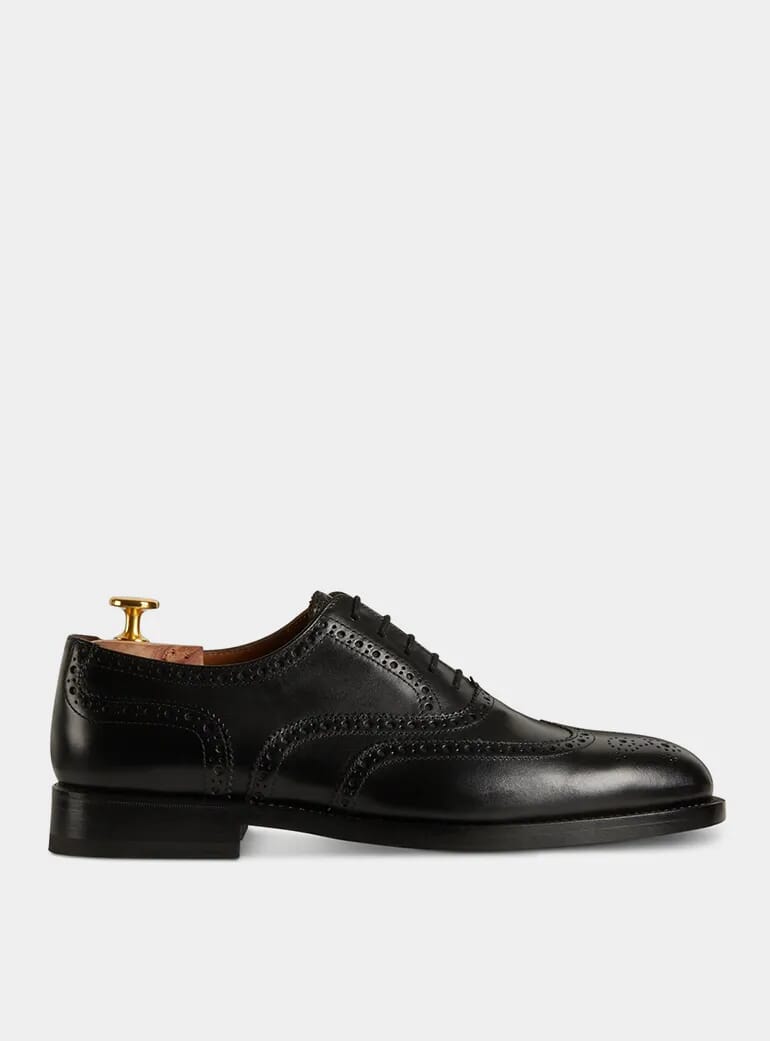 How to wear chinos
Business casual
As we've previously established, business casual is the workplace dress code du jour. If you want to look professional, but not too stuffy, chinos are your best bet. Team them with an Oxford shirt, brogues or Derbies and a blazer and you're all set for a stylish return to the office.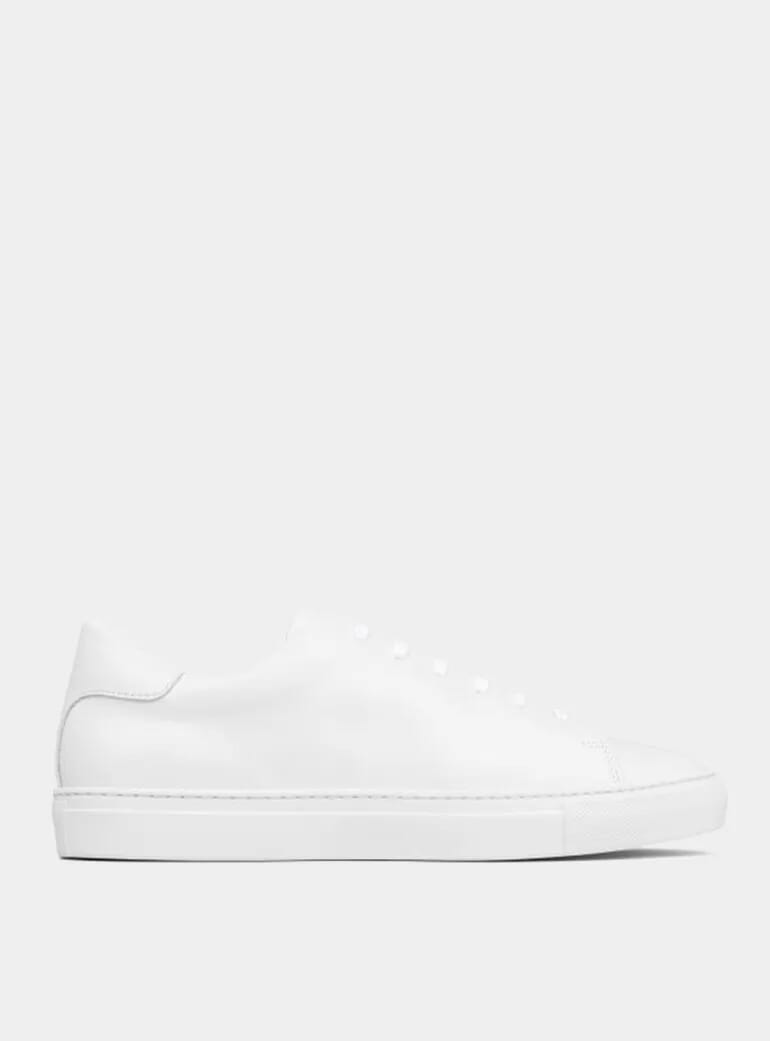 Workwear-inspired
For a contemporary take on a classic workwear look, pair some heavy cotton chinos with a boxy overshirt and white leather trainers. It's a versatile look that will take you effortlessly from day to night.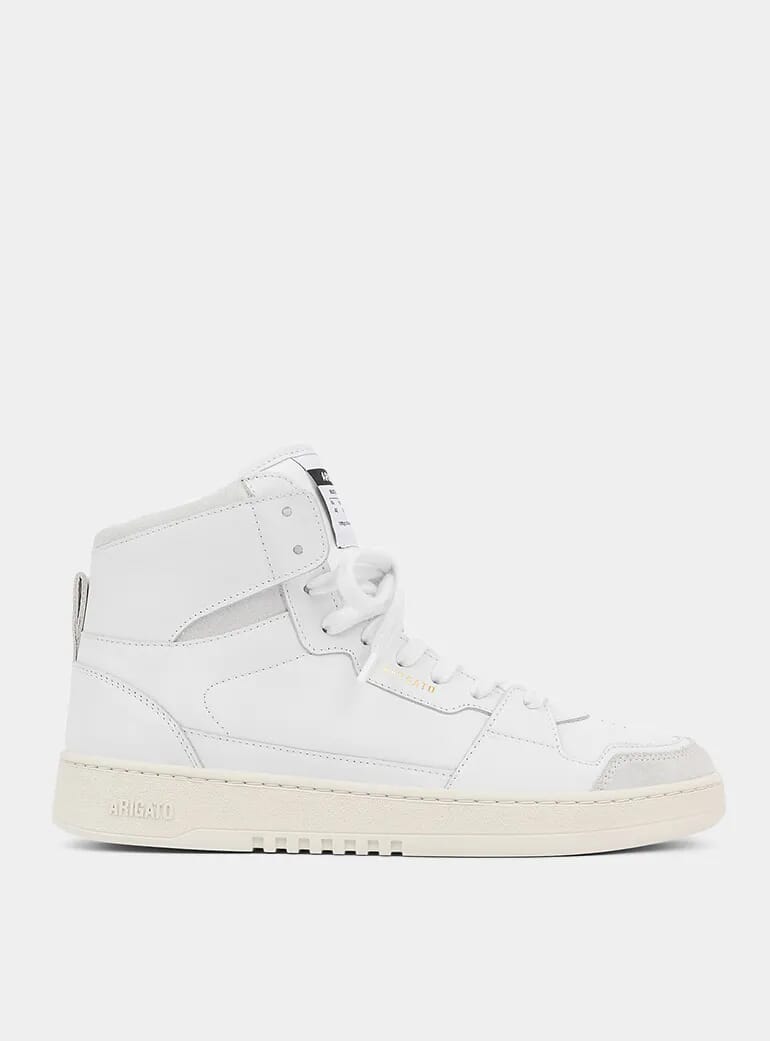 Streetwear style
Inject your ensemble with a dash of streetwear-cool: opt for slightly wide-legged chinos and wear them with a hoodie, some retro-inspired sunglasses and high-top trainers.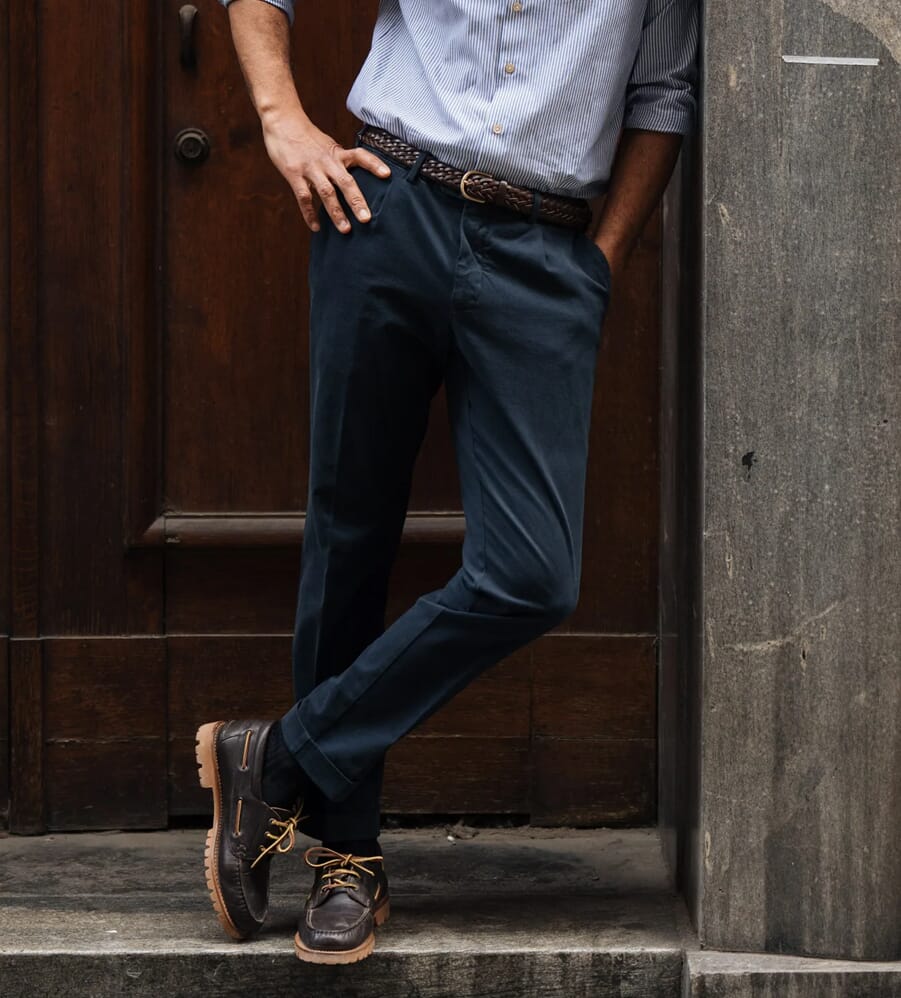 The best chinos for men in 2023
Velasca Asolo Chino Trousers
You probably know Velasca for its meticulously crafted men's shoes, for which it has gained cult status. Thankfully, the made-in-Italy label has recently extended its expertise to clothing, making it the ultimate one-stop-shop for menswear enthusiasts. Top of our list is a pair of the Asolo chinos. Crafted in Italy (where else) from a stretch cotton gabardine, they feature a subtle pleat for a dose of elegance.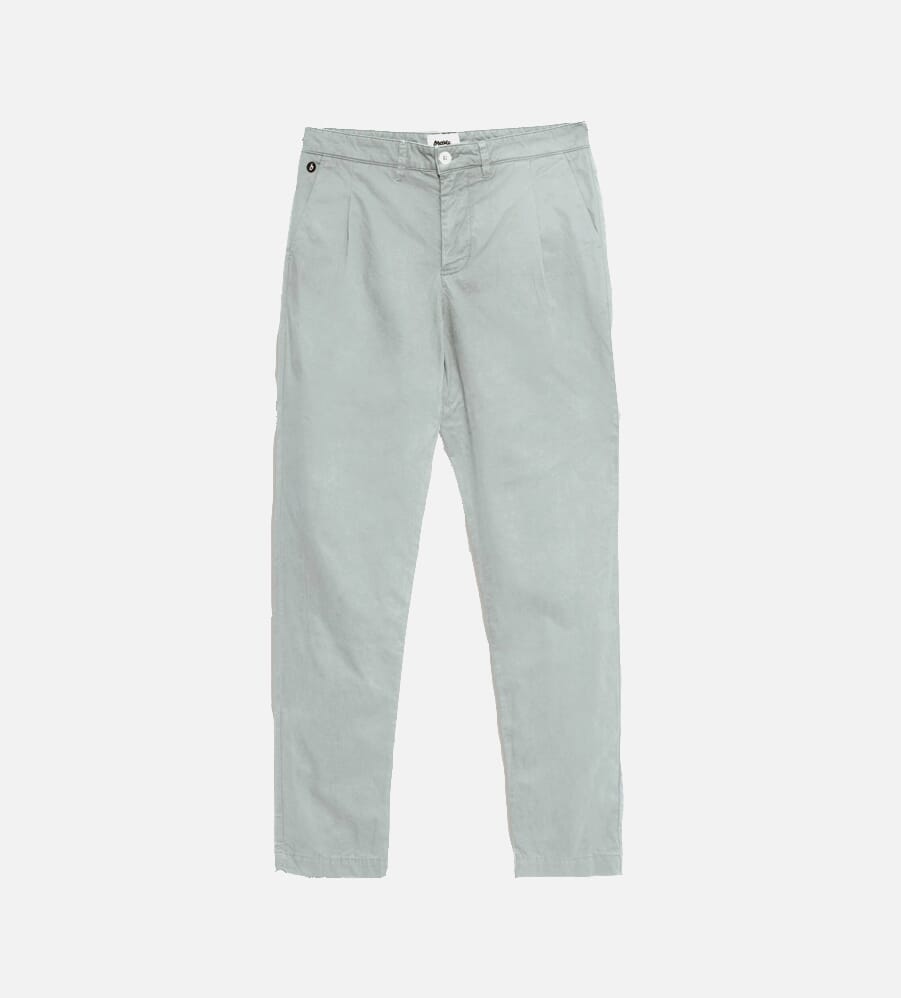 Brava Fabrics Pleated Chinos
Barcelona-based label Brava Fabrics fuses style and sustainability to create quality clothing that is long-lasting, timeless and easy on the earth. The brand's Pleated Chinos are ethically produced in Portugal using 100% organic cotton, for a super soft feel and ultimate breathability. Perfect for everyday wear, no matter the time of year.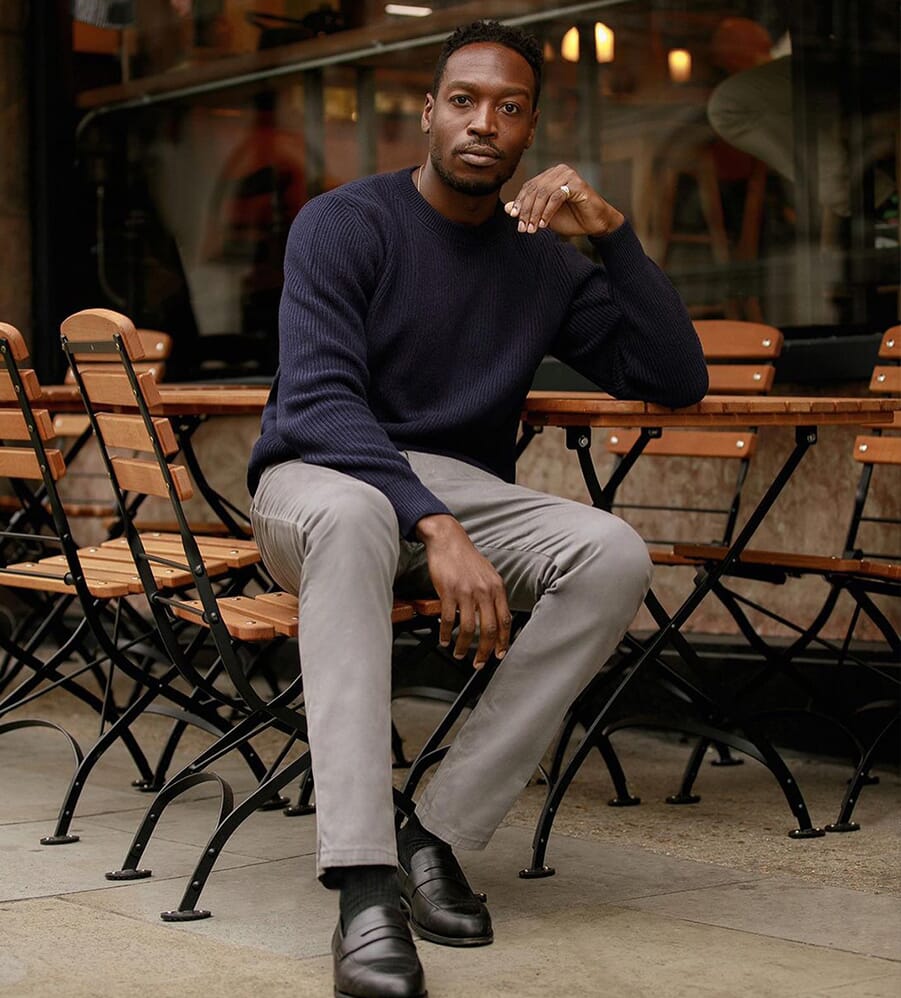 Luca Faloni Cortina Cotton Chinos
Italian menswear maestro Luca Faloni makes some of the best chinos for men we've come across. Crafted in Northern Italy from premium cotton twill and blended with 3% elastane, they're super comfortable and made to mould to your body shape from the first wear. There are seven neutral hues to choose from.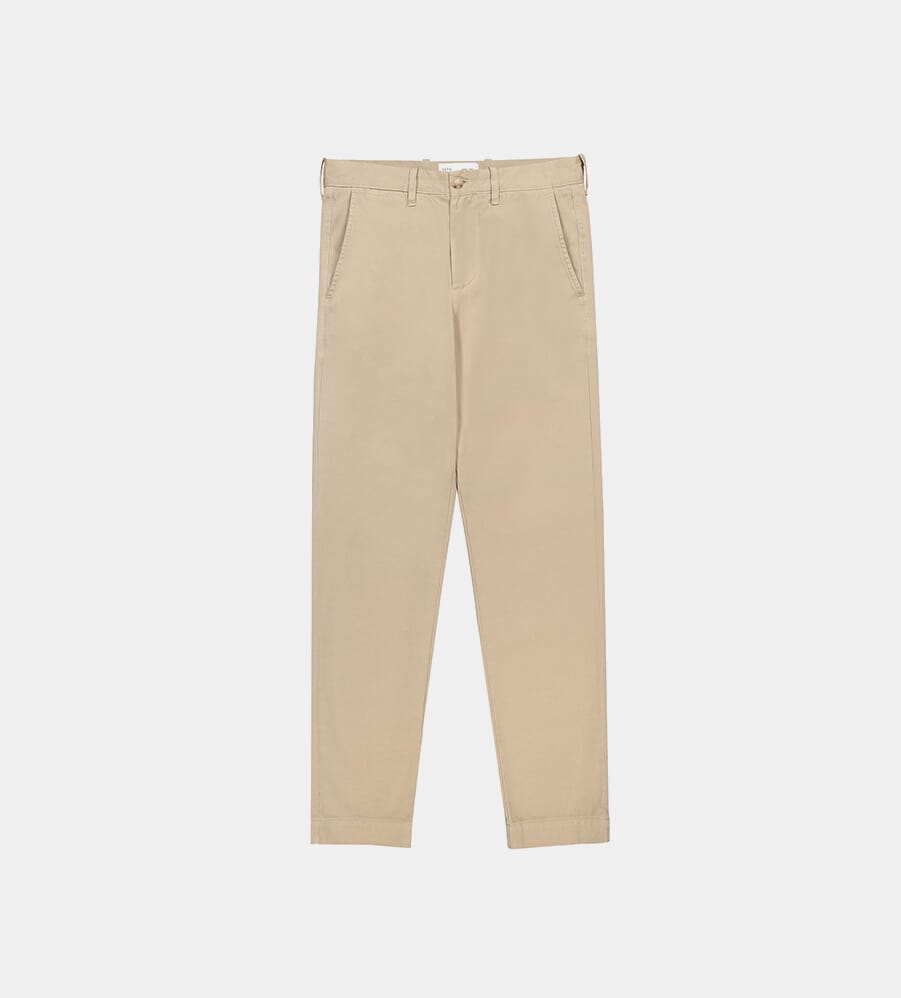 ISTO. Chinos
Like everything Portuguese label ISTO. creates, these chinos are made to last. Crafted from 340gsm organic cotton, they strike the right balance between rigid and soft. Arguably the perfect casual trouser, try wearing them with a worker jacket and high-top Converse for a fail-safe off-duty look.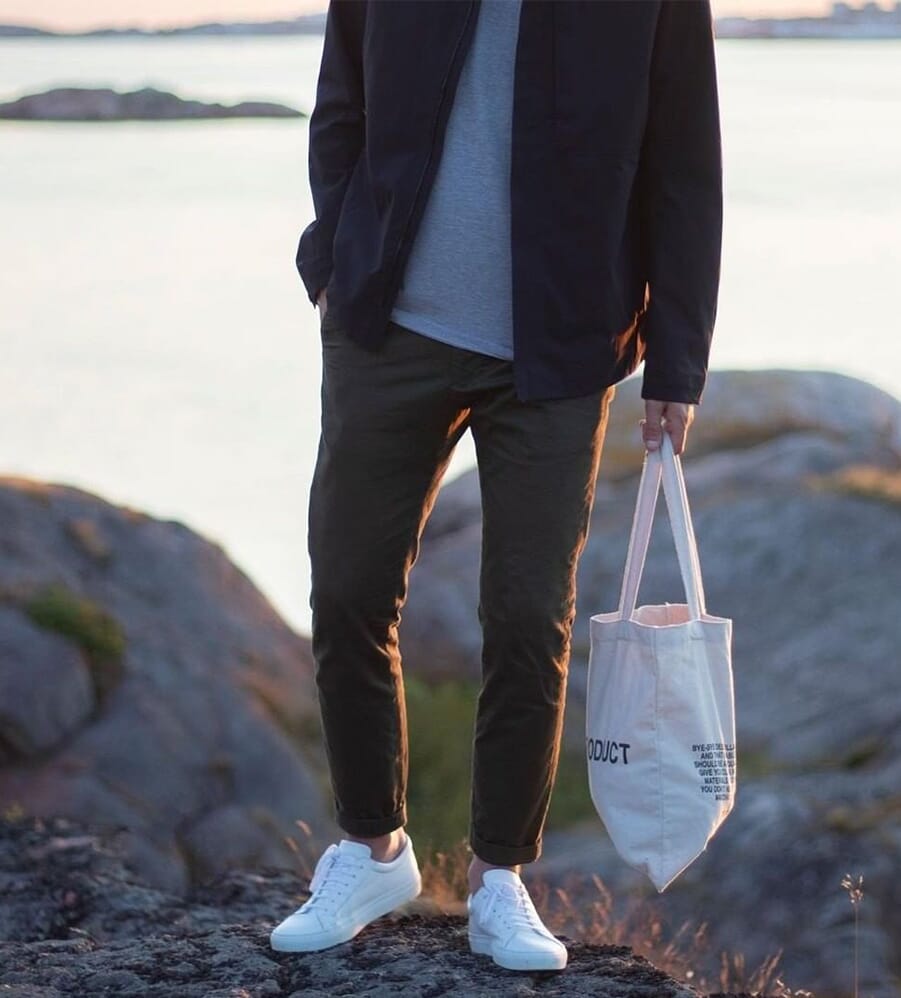 ASKET The Chino
Swedish label ASKET specialises in the production of timeless staples it believes should be part of every wardrobe. These versatile chinos fit that bill perfectly. Made from mid-weight Italian cotton-satin weave with a hint of stretch, they'll be your ultimate go-to for all-day comfort and ease-of-wear.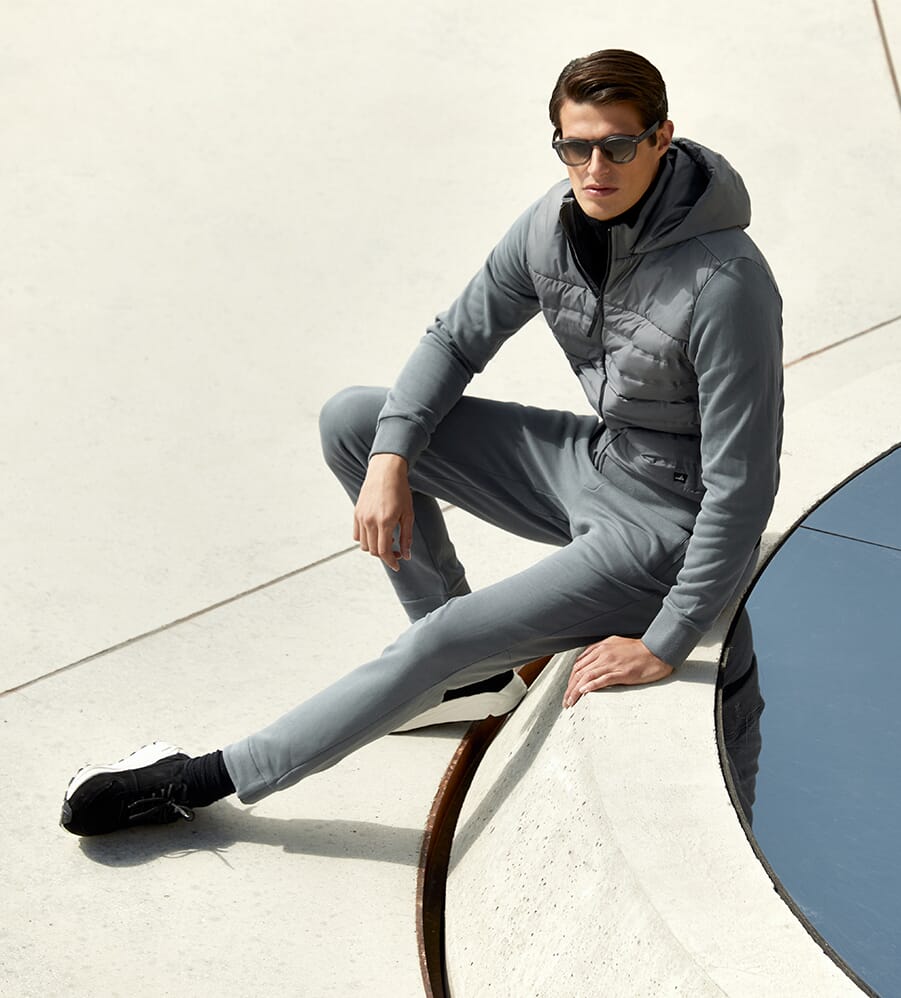 WAHTS Porter Comfort Chinos
With a focus on technical innovation, Dutch label WAHTS specialises in elevated essentials that fuse comfort and elegance. Case in point: these slim fit drawstring trousers that combine the style of chinos with the ease and comfort of sweatpants, thanks to their stretch waistband and stretch cotton construction.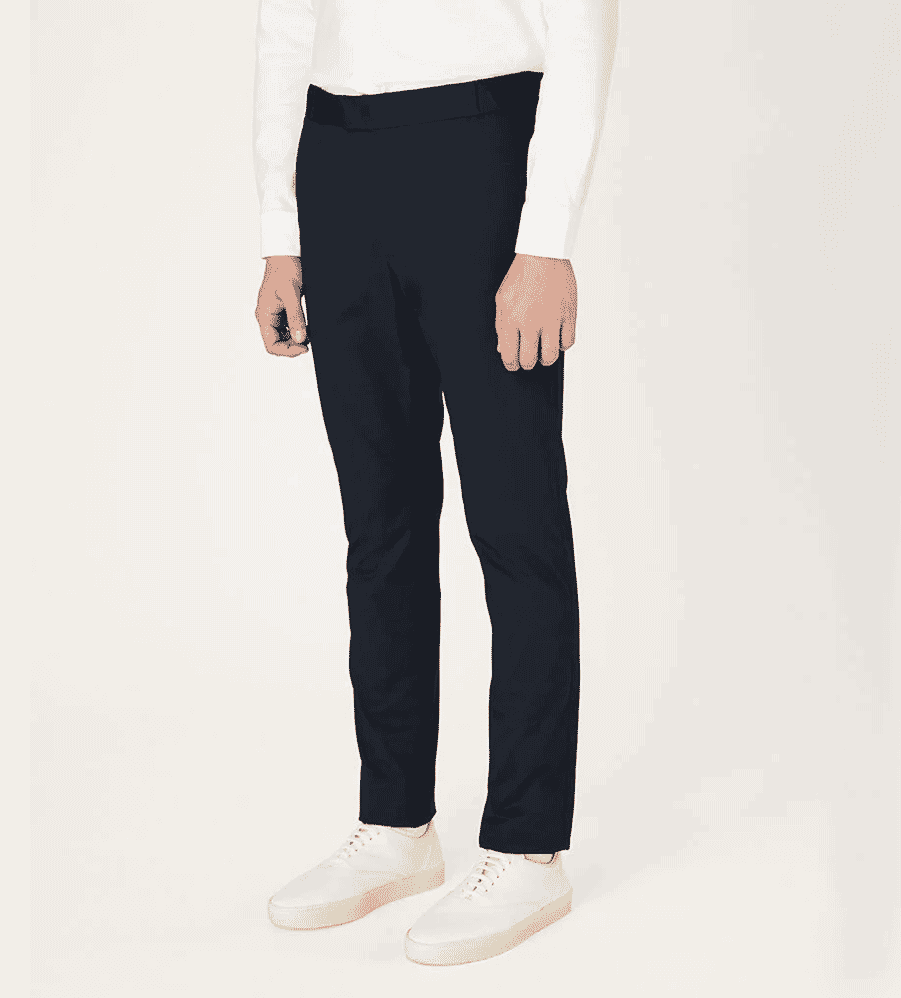 L'Estrange Classic 24 Trouser
L'Estrange's 24 Trouser is the brand's bestseller for a reason. Made in Italy from a lightweight regenerative cotton with a hint of stretch and a hidden drawstring waistband, these are some of the comfiest chinos we've come across, yet their tailored fit lends them a refined elegance. Take them from day to night with a collared shirt and suede sneakers.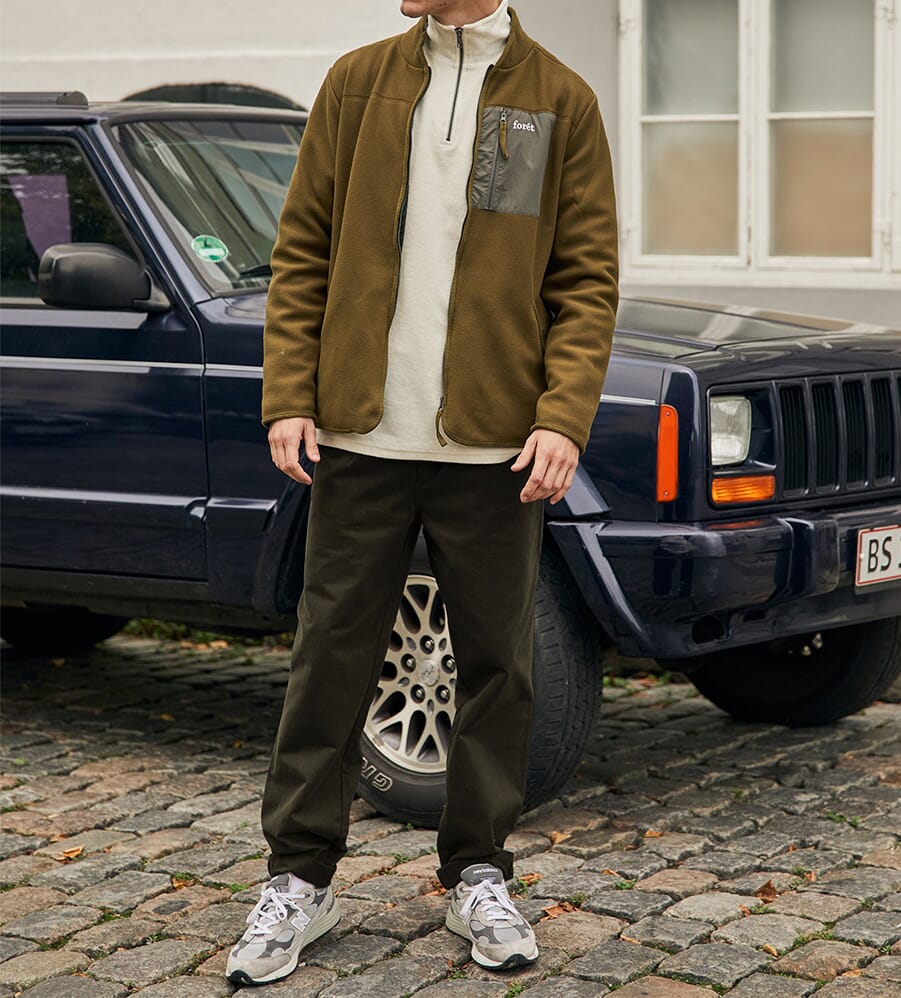 Forét Army Brook Chinos
Danish label Forét makes some of the best chinos for men that we've come across, with a focus on functionality and comfort. The brand's Brook chinos are designed to take you wherever you need to go: whether you're commuting to work or enjoying a long walk in the countryside.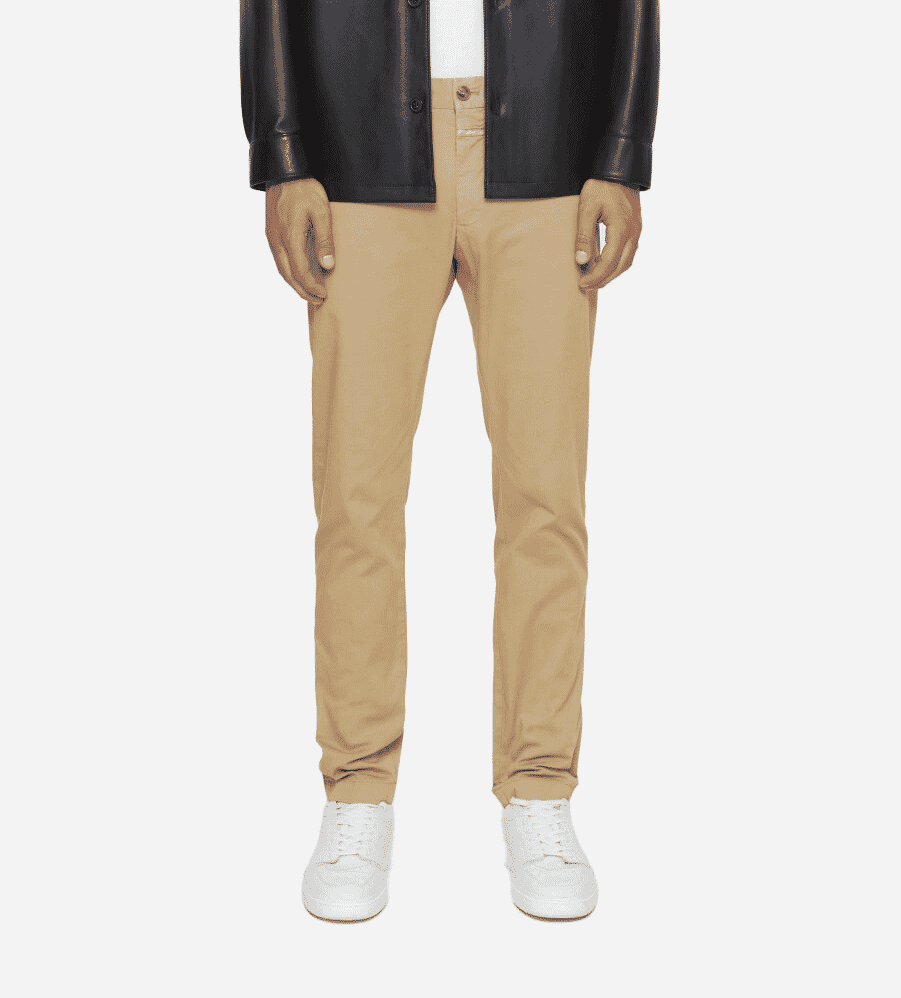 Closed Clifton Slim Chino
These classic slim-fit men's chinos from Closed are the ultimate wear-anywhere trousers, perfect for work and play. Made from Italian organic cotton twill with a touch of elastane, they're sturdy yet soft and made to last. Choose from an array of versatile, neutral hues.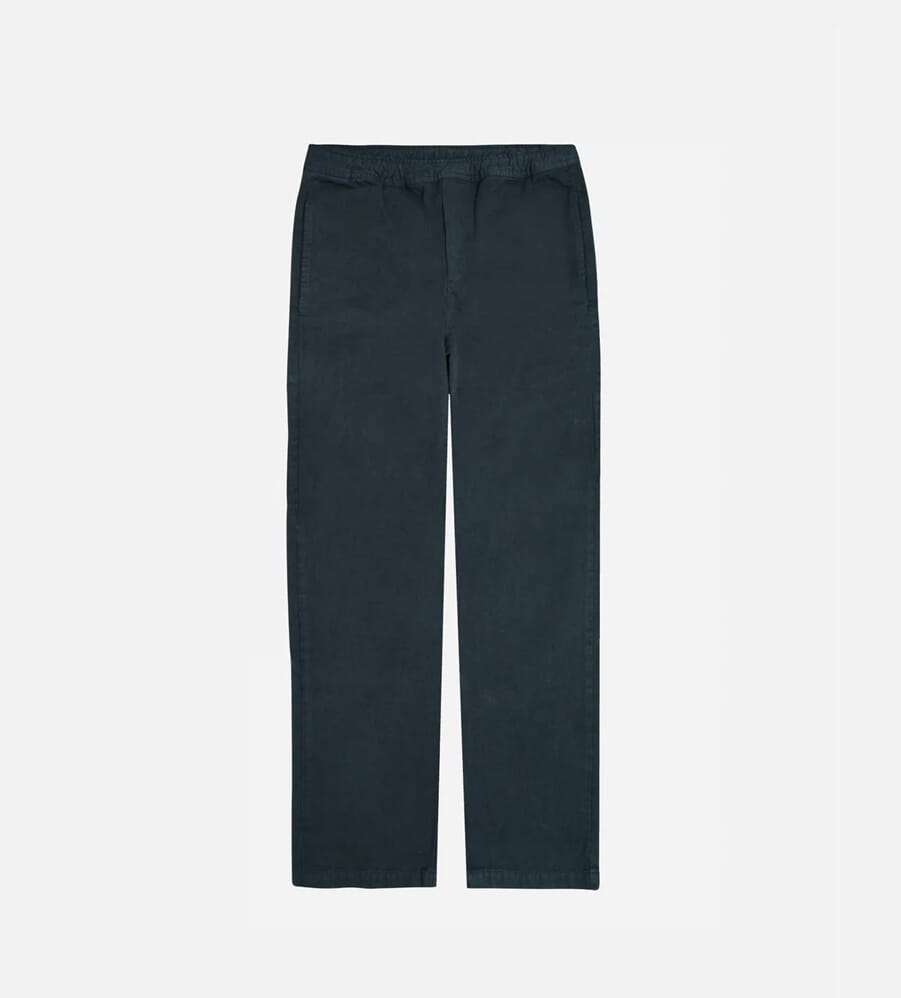 Neutrale Chino Pants
Madrid-based brand Neutrale is all about keeping things simple and effortless, which it has achieved with these straight-leg unisex chinos, crafted from a lightweight organic cotton. With a handy elastic waistband, they're as comfortable as they are stylish. Throw on a plain white tee, your favourite trainers and away you go.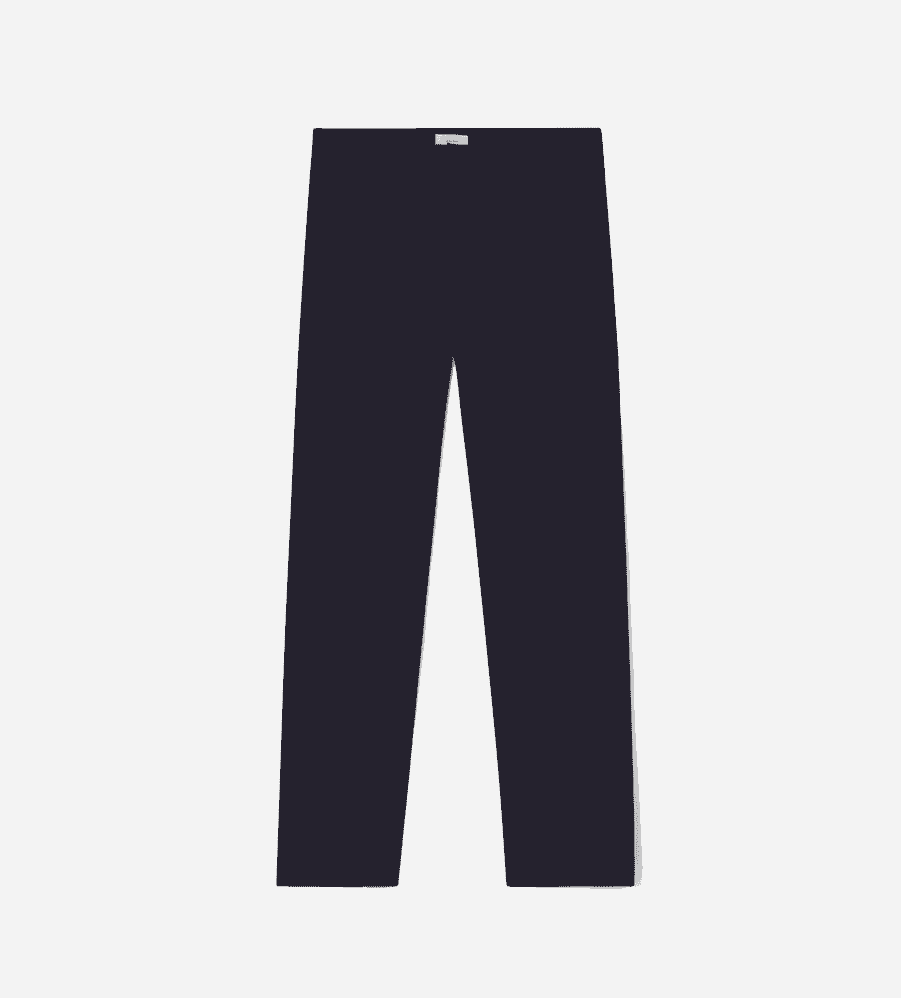 Local Rule Quentin Chino
Stockholm-based brand Local Rule fuses fashion and function to create stylish, high-performance golf apparel that looks great on and off the course. Case in point: The Quentin Chino. Made from a technical stretch ripstop fabric, these men's chinos boast a water-repellent finish, a relaxed tailored fit and a crotch gusset for ease of movement.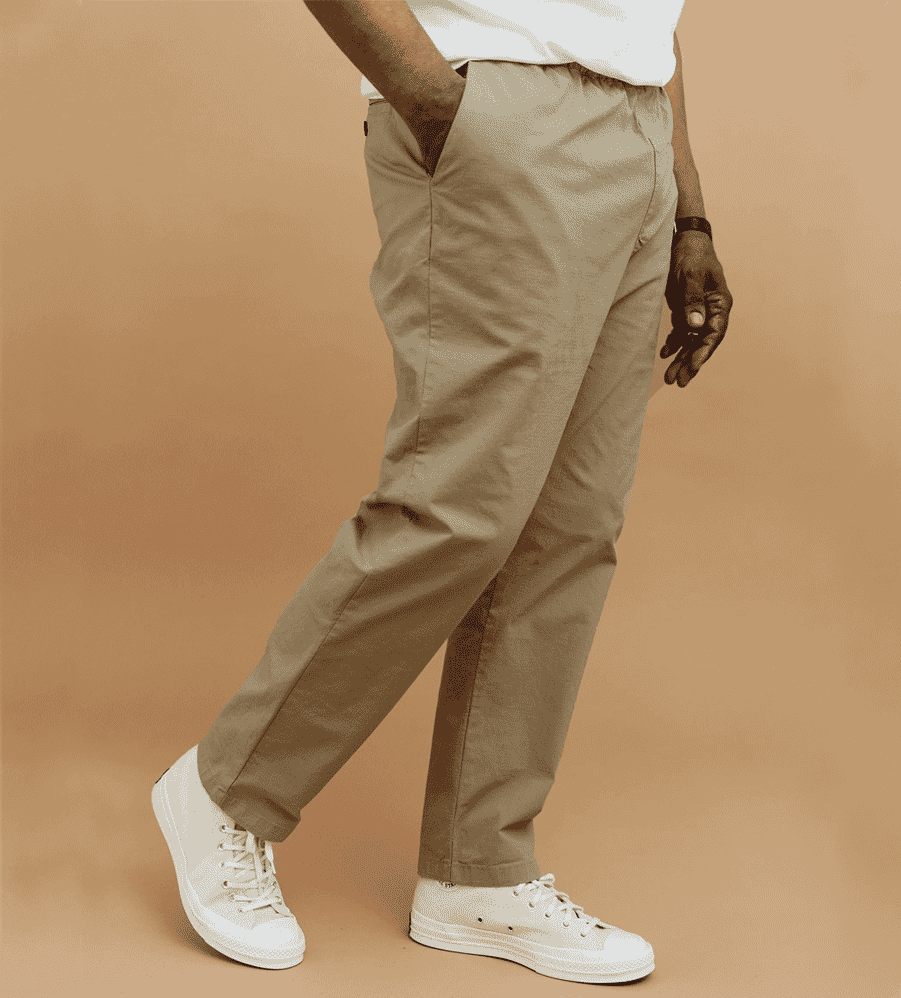 Form&Thread Organic Ripstop Drawstring Trouser
London label Form&Thread offers a utilitarian take on the classic chino, in line with the brand's functional ethos. This ultra-comfy drawstring pair is crafted with organic cotton ripstop from Japan for a luxurious paper-touch feel, with the addition of 3% stretch for ultimate comfort. Team them with Derby shoes and a raw denim overshirt for an effortless workwear-inspired look.
Complete your look with a pair of perfectly pared back minimalist sneakers.
---
---