New sunglasses trends rear their head every season, but more often than not it's best to stick to the classics. Retro-inspired sunglasses take their design cues from vintage styles of yesteryear – they're tried and tested timeless designs that work with a wide range of looks, and for the most part never fail. 
We're talking keyhole shapes, Wayfarer styles, aviators and round frames – they're easy to wear, look great with almost anything and you won't be embarrassed to wear them this time next year. 
At OPUMO we've got a range of vintage-style sunglasses to pick from, so it shouldn't be too hard to narrow down your perfect shape. To help you on your way we've rounded up our favourite retro sunglasses brands for men, to see you through to summer and beyond. 
Best retro-inspired sunglasses for men 2023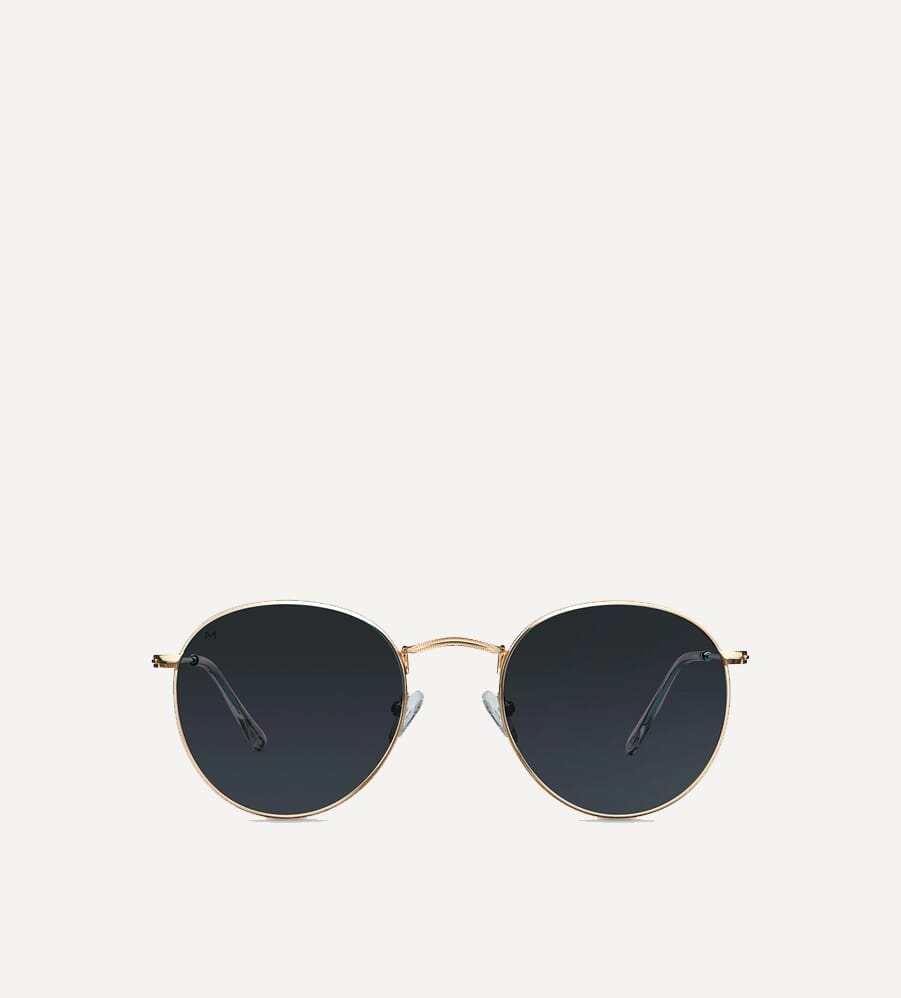 Meller Luxor Yster Gold Carbon Sunglasses
Barcelona-based eyewear label Meller creates fashion-forward eyewear made from ethical and durable materials including recycled bottles, premium acetate and environmentally friendly metal.
The brand's Ystor sunglasses are modelled on the iconic styles of the mid-20th century, with a distinctive round frame that will suit just about any face shape. They feature lenses polarised with anti-scratch coating, perfect for the not-so-careful among us.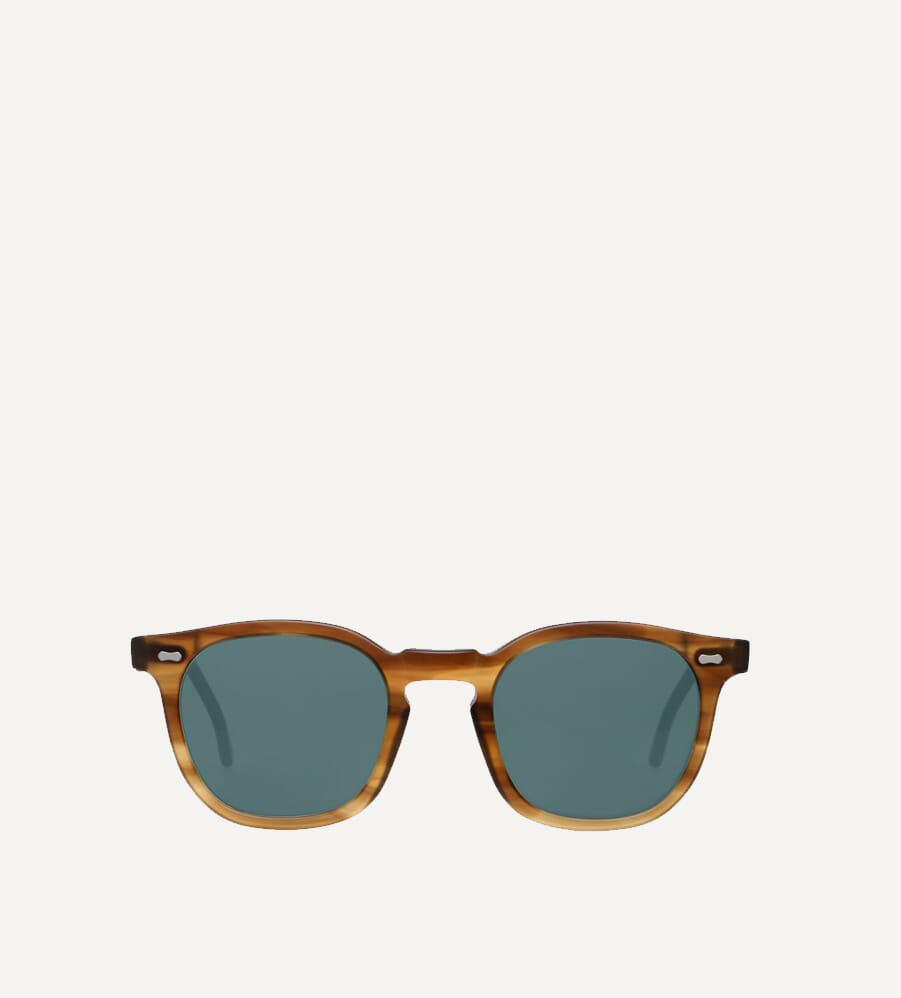 The Bespoke Dudes Twill Earth Bio
Italian eyewear label The Bespoke Dudes is renowned for its handcrafted glasses inspired by old-school elegance. There's a timelessness to each pair of sunglasses, ensuring they'll look as good now as in 10 or 20 years' time.
Crafted by expert artisans in Cadore, Italy, these men's sunglasses from The Bespoke Dudes (available via Cobbler Union) epitomise the label's excellent attention to detail and commitment to craftsmanship. They feature made-to-last Mazzucchelli acetate frames with unique colouring that will guarantee compliments.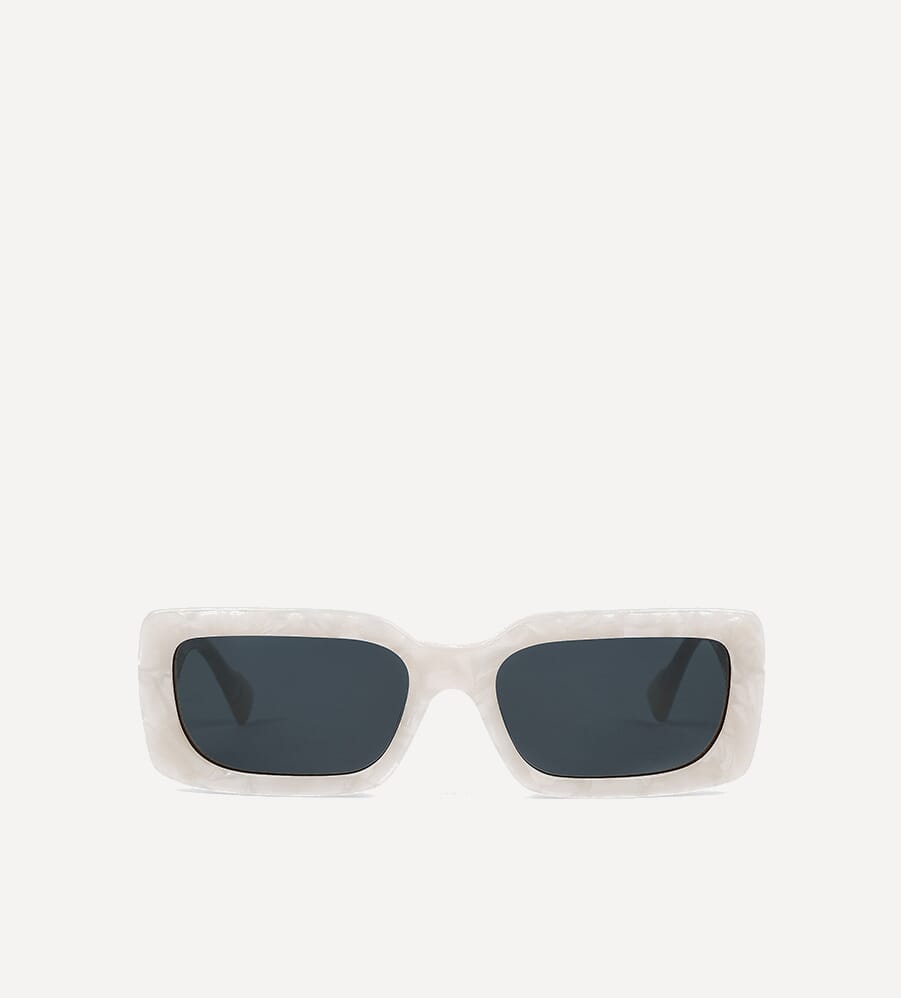 Axel Arigato Arena Rectangular Sunglasses
Contemporary Swedish brand Axel Arigato has garnered a cult following thanks to its innovative and on-trend sneakers, clothing and accessories, all with that highly sought after gold branding carefully stamped in. Inspired by the worlds of music, art and architecture, the world of Axel Arigato is eclectic and ever-evolving.
Trust them, then, to come up with these unique and statement-making sunglasses, which immediately recall rectangular styles of the mid-20th century. Crafted from shiny marble white cellulose acetate, they're finished with an engraved Arigato logo on both temples. Guaranteed to turn heads for all the right reasons.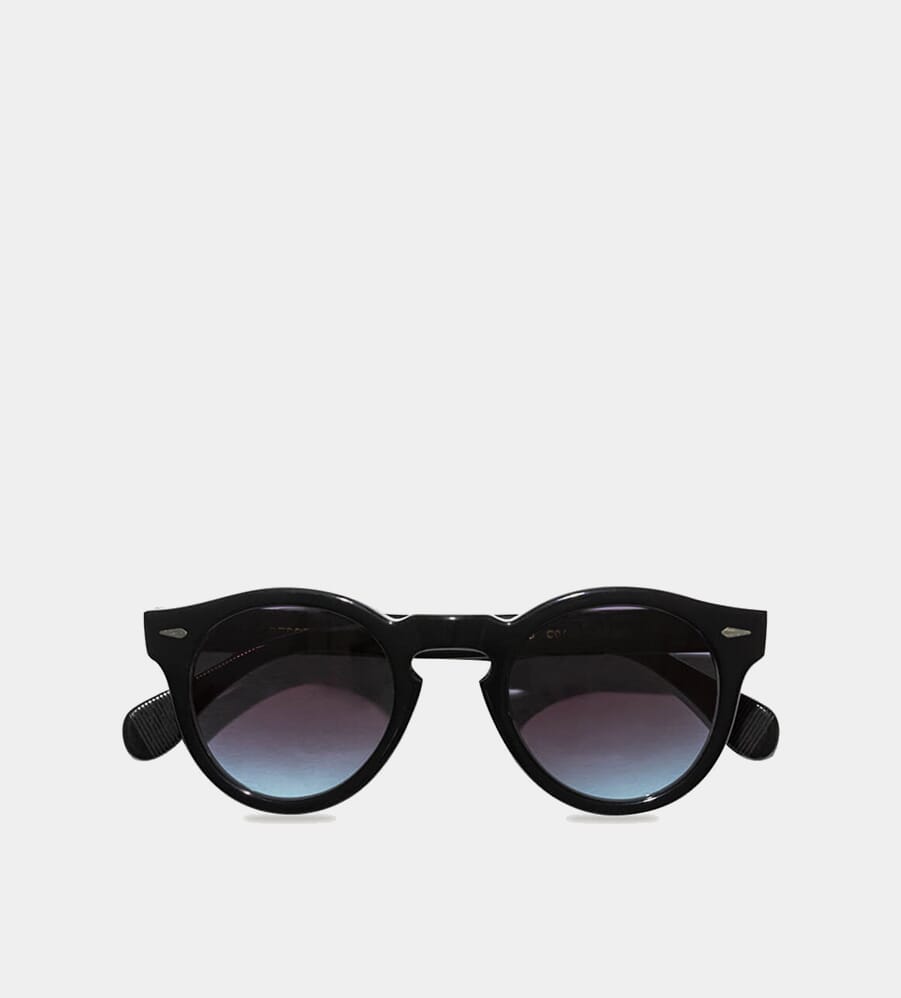 The Resort Co Mazzo Sunglasses
Stockholm-based resortwear label The Resort Co is renowned for its versatile clothing and accessories that are imbued Scandinavian ease and utility – from swim shorts to sunglasses.
The Resort Co's Mazzo Sunglasses take cues from classic frames, while bringing them firmly into 2023. Handcrafted in Cadore, Italy, using Italian acetate, lenses and hardware, they're timeless and built to last, ensuring you'll cherish them for years to come.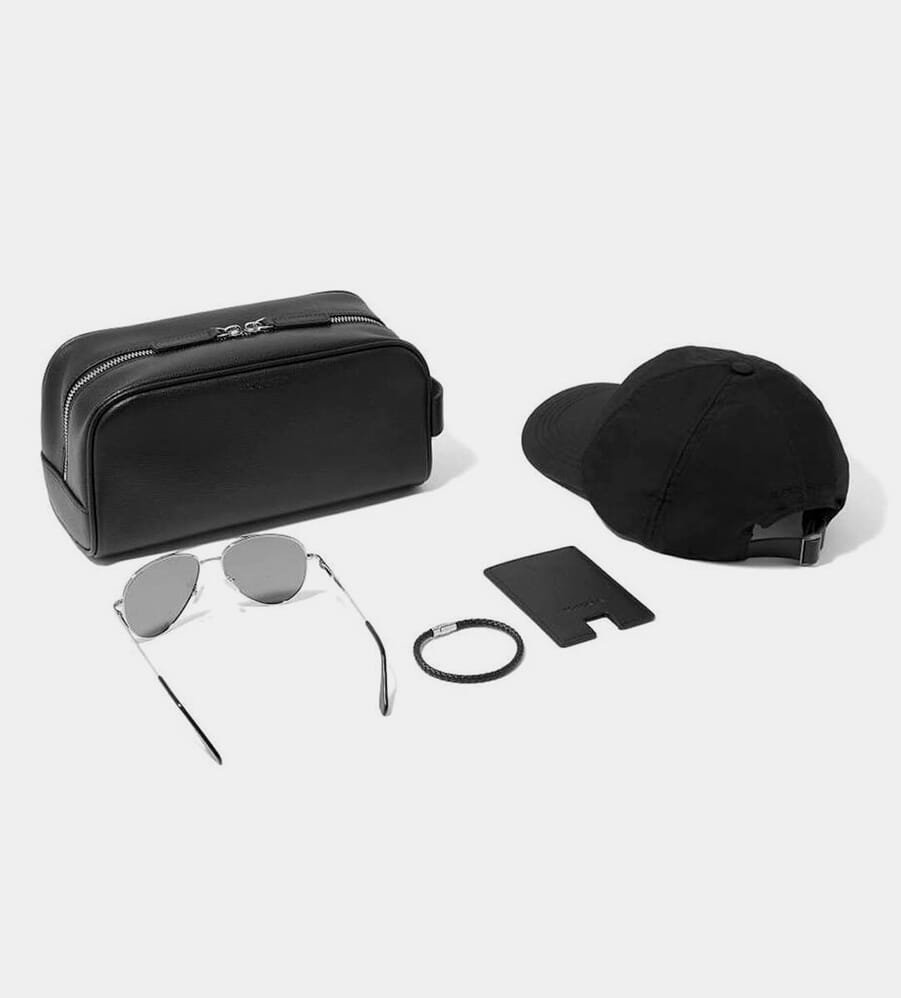 Roderer James Aviator Sunglasses
With a 'less is more' philosophy at its core, RODERER creates a permanent collection of iconic men's essentials that are not influenced by trends, but endure as indispensable style companions.
Take its James Aviator sunglasses as evidence: the retro aviator shape is designed to transcend trends and seasons. This timeless style comes in tandem with embedded functionality: the glasses boast a polarized finish to protect your eyes from the sun and ensure clear visuals on bright days and innovative spring hinges for the perfect fit and durability.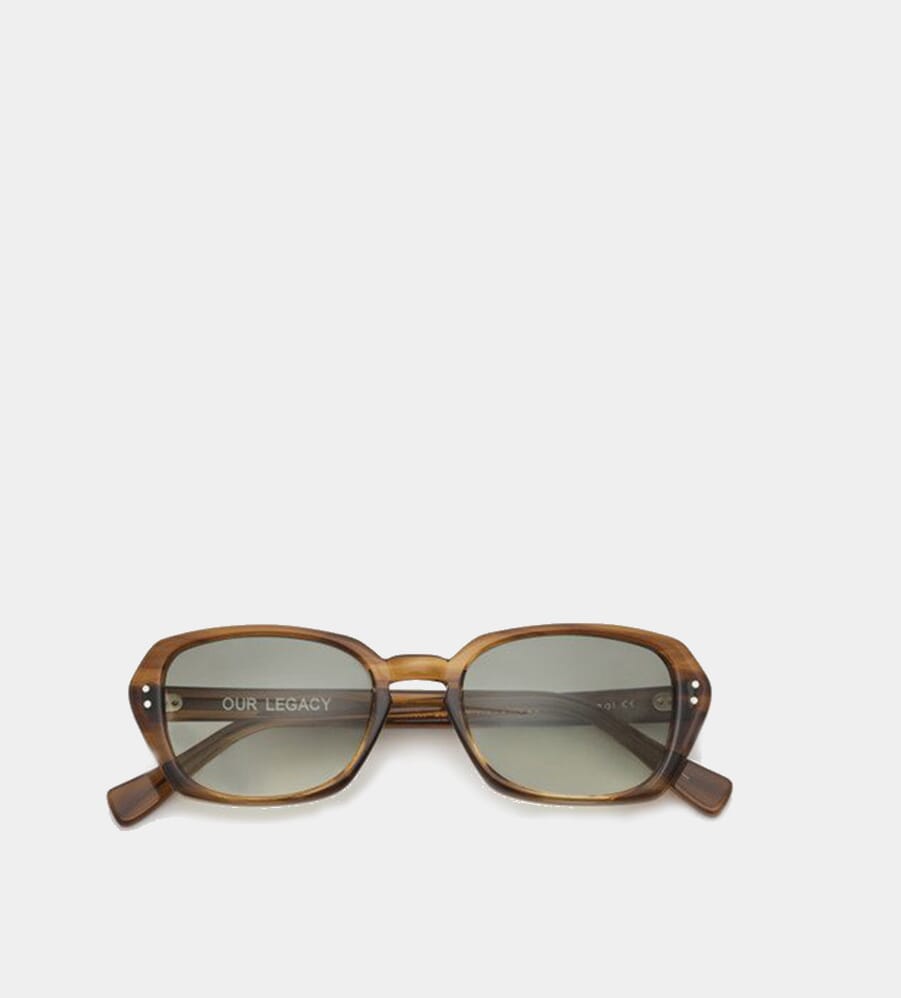 Our Legacy Earth Glasses
Our Legacy creates clothes that are typified by subtle detailing, minimalist design and a strong emphasis on quality. It's more product-focused than most clothing brands, so its pieces are stripped of conspicuous detailing, with the emphasis instead placed on top-quality craftsmanship. The result is an effortlessly stylish selection of modern menswear that is perfect for those who appreciate minimalist design with modern character.
Our Legacy's Earth Glasses embody the label's simultaneously retro-inspired and forward-thinking style. These minimalist unisex sunglasses are easy to style while also offering a lively pop to your ensembles. A gradient brown frame gives them a strong personality in keeping with the Our Legacy direction.
Shop all men's sunglasses at OPUMO.
For more on men's accessories, check out our roundup of the best backpacks you can buy.
---
---