It wasn't that long ago that most of us wouldn't be seen dead in a backpack. Once the reserve of high school students and tourists, backpacks just weren't a consideration for those with an inclination for good design. 
This couldn't be further from the truth now. Thanks to an ever-increasing number of brands adopting the backpack as their signature bag style, it's become the ultimate go-anywhere, do-anything carrier of choice for a new generation of backpack lovers. Simply throw it over your shoulders and go, hands-free, into the day ahead.
On the hunt for your perfect backpack? Scroll on for our pick of the best backpacks for men in 2023.
Why you need a backpack
If you're going to invest in just one bag this season, make it the ever-versatile backpack. Pick a medium sized one that will serve you well for a day out, an overnight trip or even as a weekend bag if you pack light. The best thing about backpacks is the ability to keep your hands free, which is something you'll appreciate if you're used to lugging around a holdall or shoulder bag. 
This functionality is something that's been harnessed by militaries for decades – backpacks are essential for the field, keeping soldier's belongings secure while their hands remain free. Like plenty of other much-loved garments, certain backpacks styles originated in the military – roll-top styles, popular today, were issued to US soldiers during WW2, while multi-pocked canvas bergens were developed for the British army.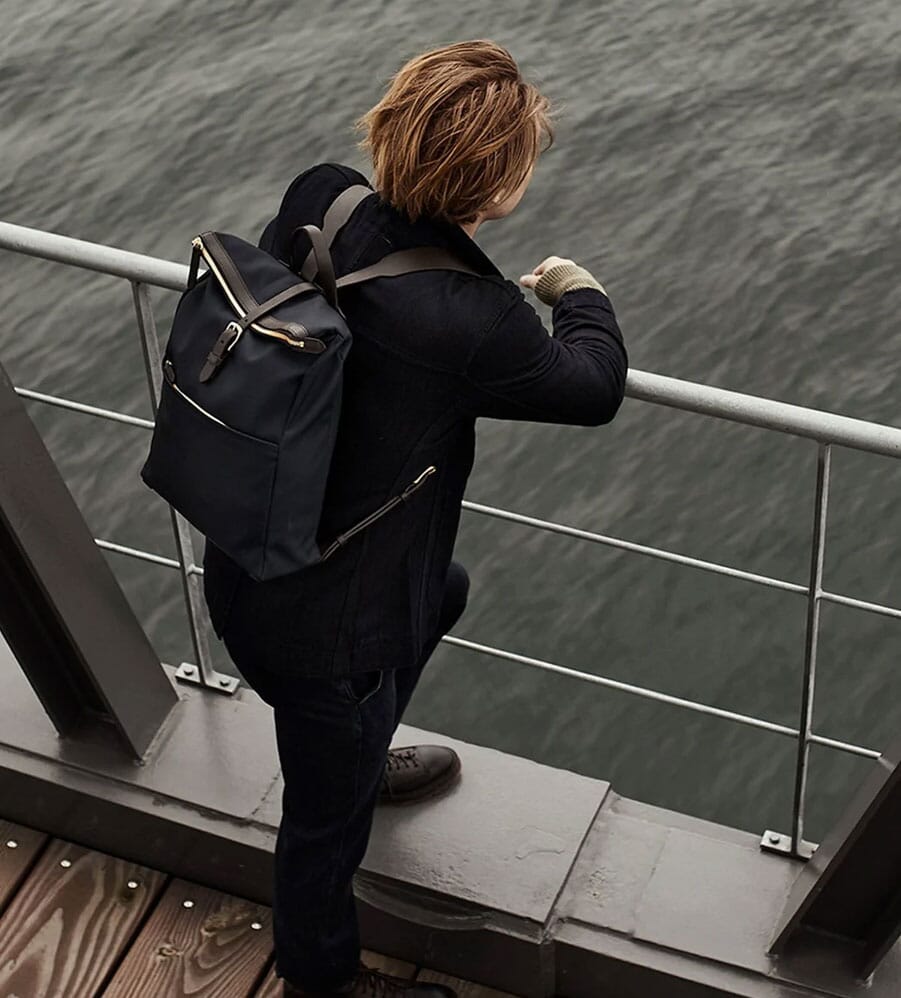 Best backpack styles to consider
Roll-top backpacks
This design originated in the military but has since gone on to become one of the staple backpack styles for men. Roll-top backpacks are defined by their opening, which is designed to be wide and easy to access, making it easier to put in and retrieve items from the bag. It then rolls down and clips shut, making the bag weatherproof.
While original military packs would have been made from canvas, many of today's best roll-tops are constructed from high-tech nylons or leather.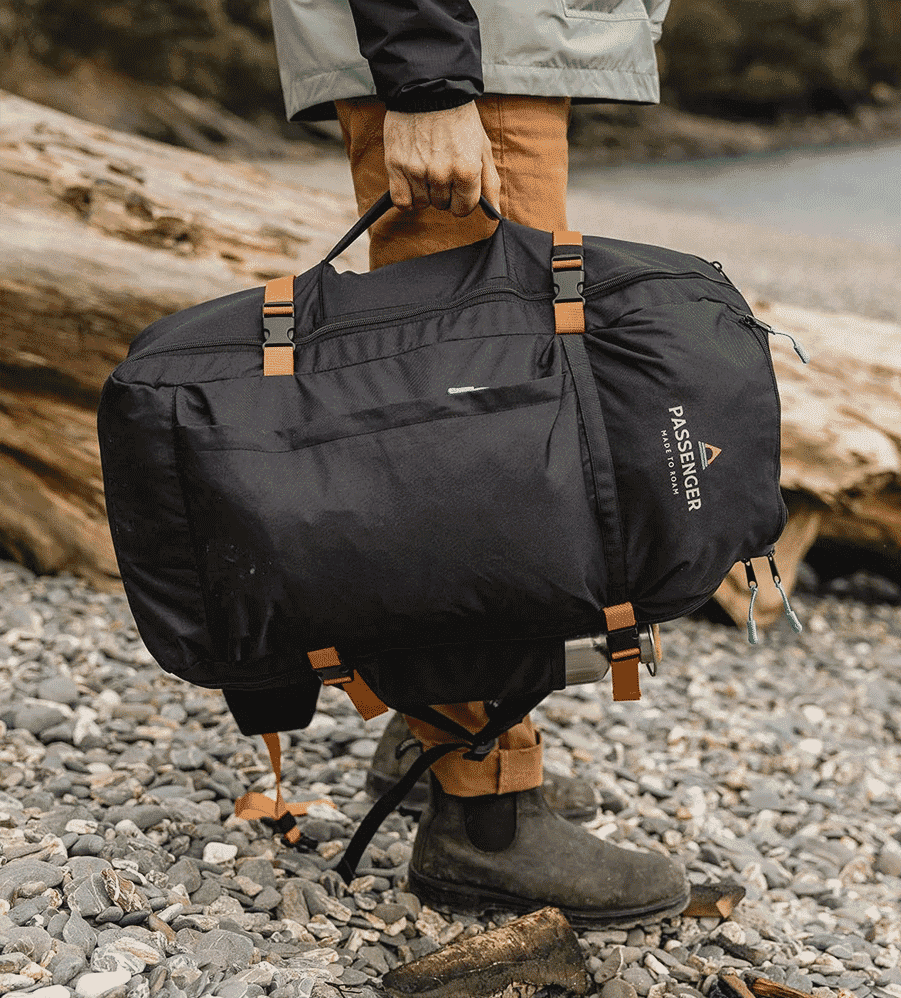 Hiking backpacks
Hiking backpacks are made for pure functionality. Designed for long excursions and trips away, you'll find numerous pockets and features not usually found on other backpacks. Expect drawstring closures, expandable interiors, padded compartments for laptops, reflective panels, mesh pockets and water-tight construction.
Hiking packs are usually made from lightweight polyester or nylon fabrics, meaning they suit a more laidback, outdoors-inspired look.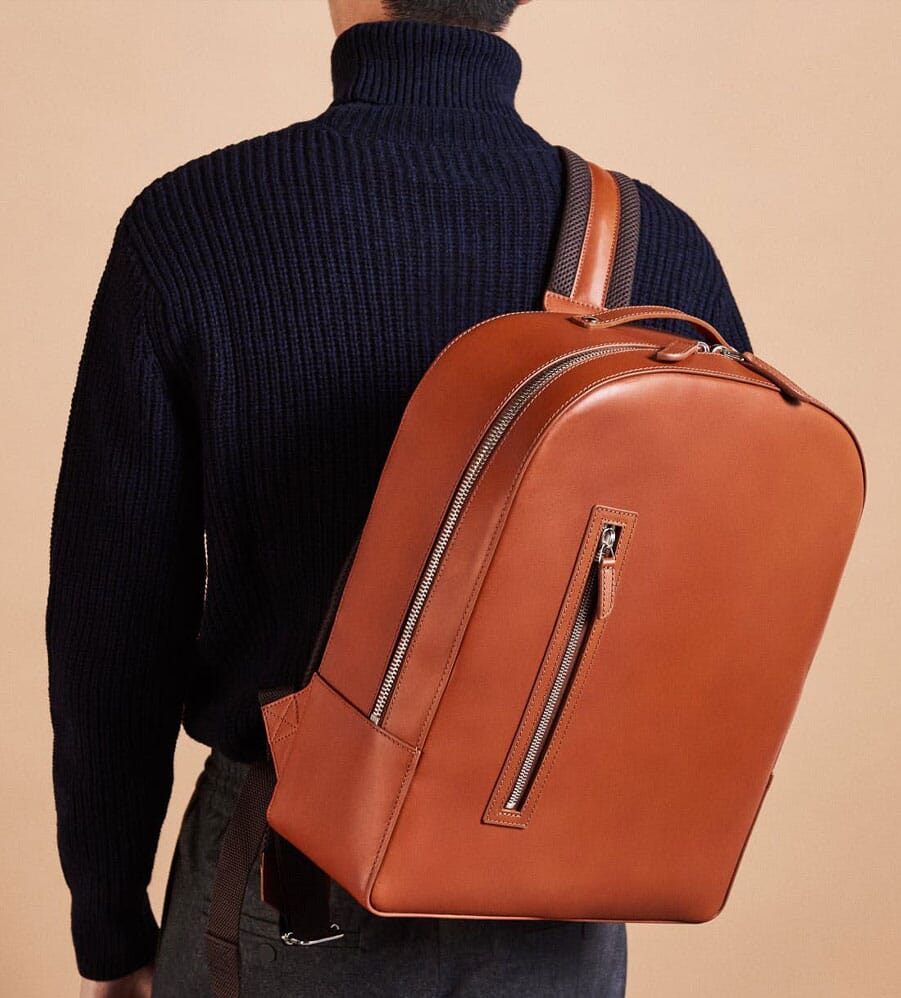 Leather backpacks
Given the rise in popularity of the backpack, it makes sense that luxurious variations are now readily available, made from materials usually reserved for larger luggage styles. Leather elevates the backpack, further removing it from its previous adolescent associations and making it an ideal option if you're planning on using your backpack as a work bag.
Due to the expense of high-grade leathers, these luxury packs are often on the pricier side, but work as excellent investment pieces should you want a hand-me-down piece that will endure for decades, and arguably get better with wear.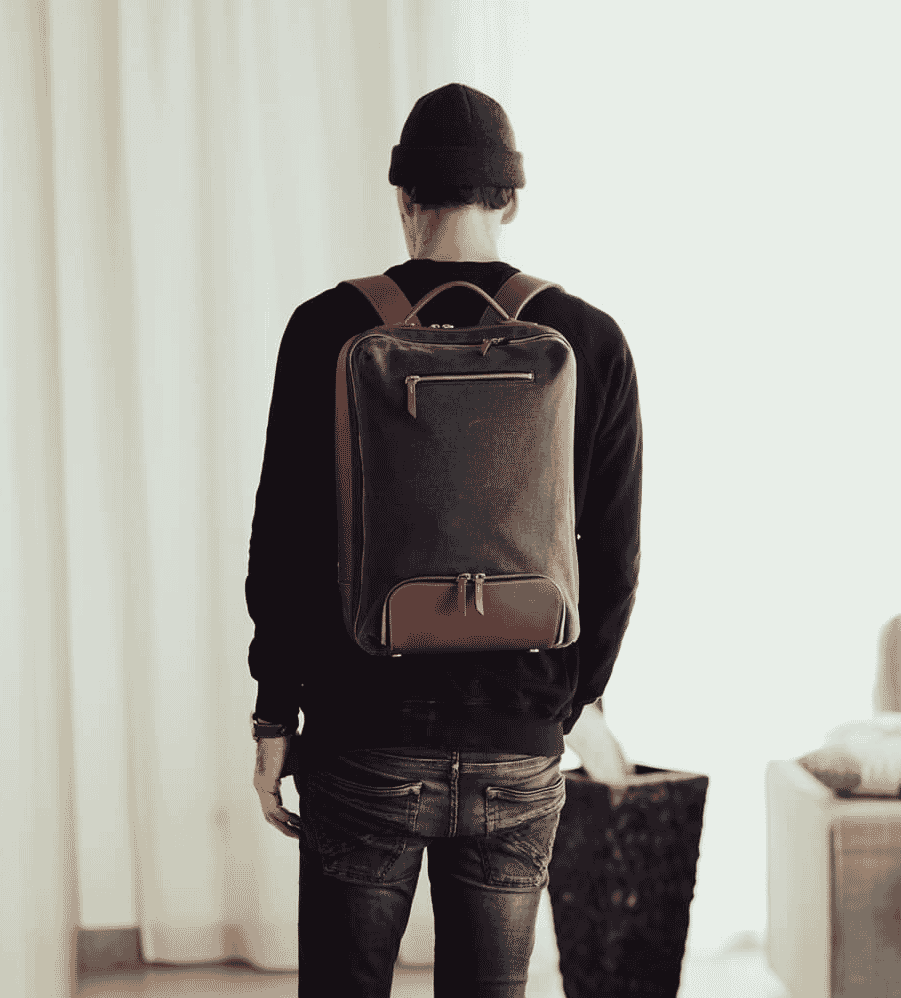 Minimalist backpacks
Minimalist backpack styles are incredibly easy to wear, thanks to their lack of extraneous detailing. With pared-back designs you can expect to find perhaps a single zip, clip or opening as well as subtle colourways which easily combine with a straight-forward, capsule wardrobe.
If you want to go for a tonal look, a minimalist backpack could work well, or find one in a muted colour that could combine well with an all-black look.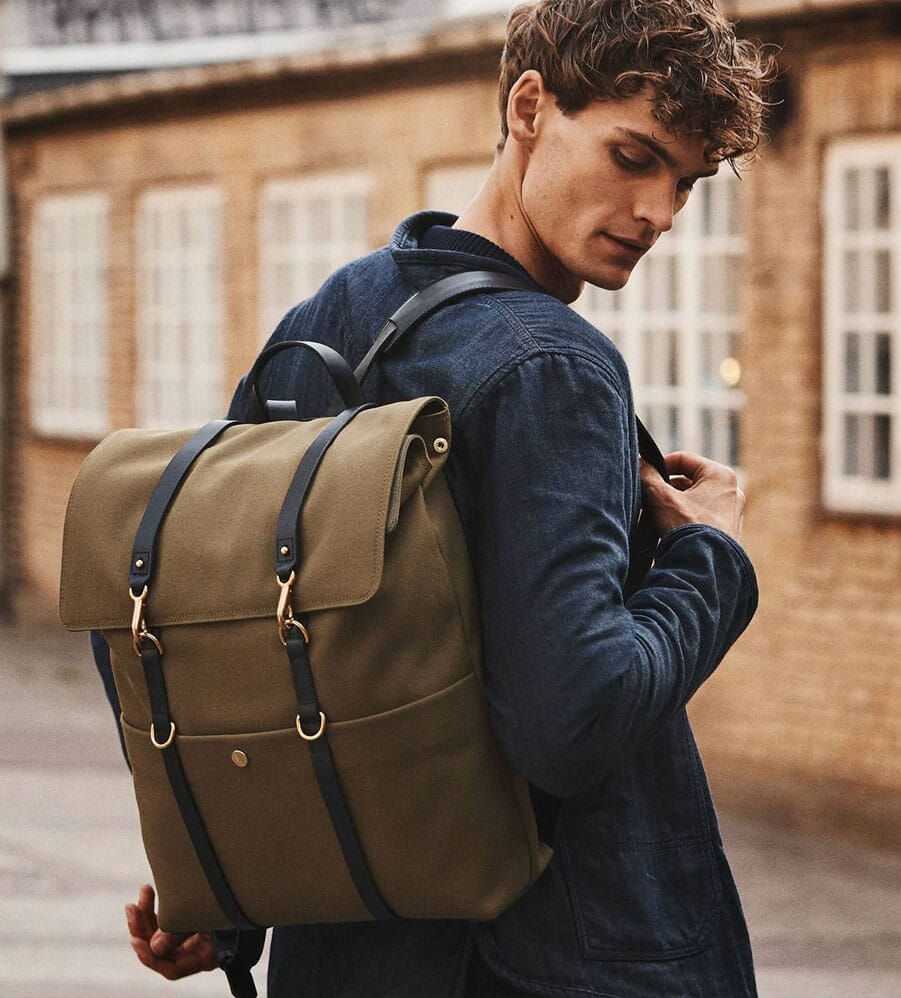 Canvas backpacks
While rooted in military history, canvas material still works incredibly well in backpack form. It's rugged and hard-wearing, ages well and perfectly balances the line between casual and formal. Good quality canvas is tough, and if you find the right one can be waterproof too, making it hard to beat for all-round use.
Stone or green may be the obvious canvas choice for a tough, outdoor-inspired look, but why not try a more unexpected shade? Brown and burgundy are surprisingly easy to wear.  
The best backpack brands in 2023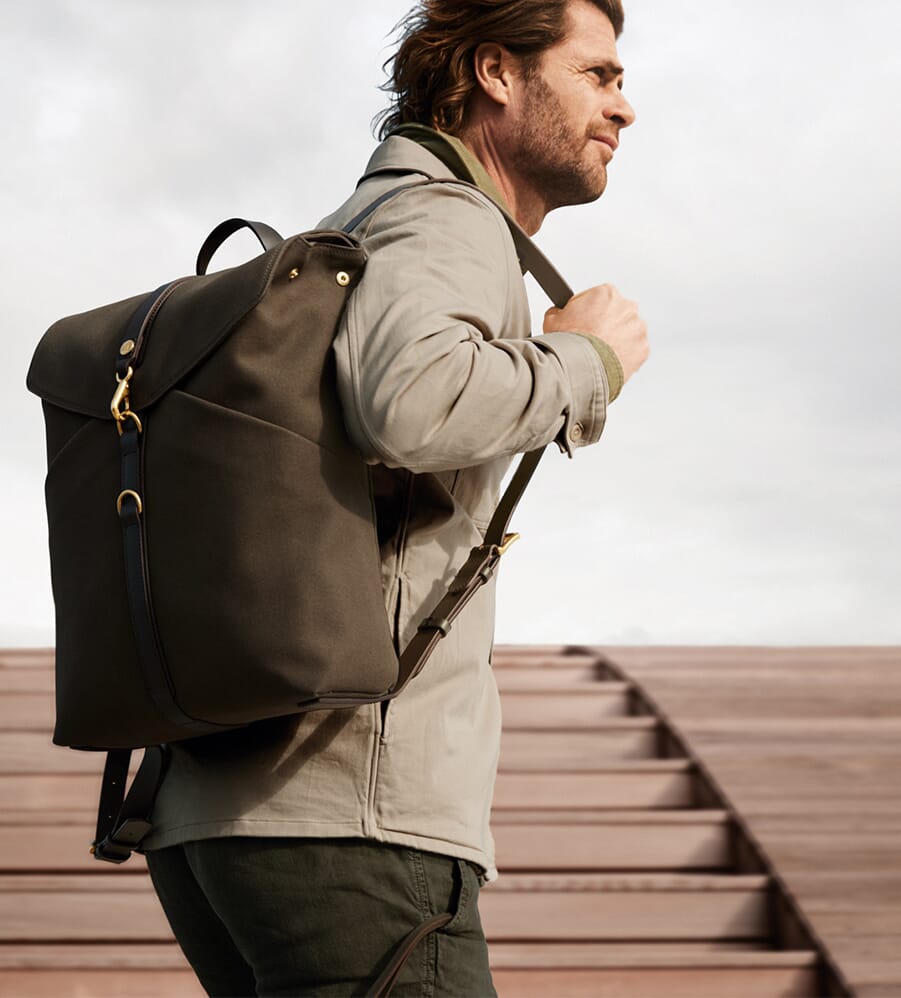 Mismo
Beautiful design and refined details define Mismo's backpacks, which are somehow classic looking yet contemporary at the same time. Solid brass D-rings clip down the top compartments, giving a luxe update on a WW2 military-inspired design, while the tight-woven cotton and nylon canvas fabrics and bridle leather trimmings ensure they'll last a lifetime. It's the epitome of Scandinavian design – ultimate functionality and a sleek, minimalist aesthetic.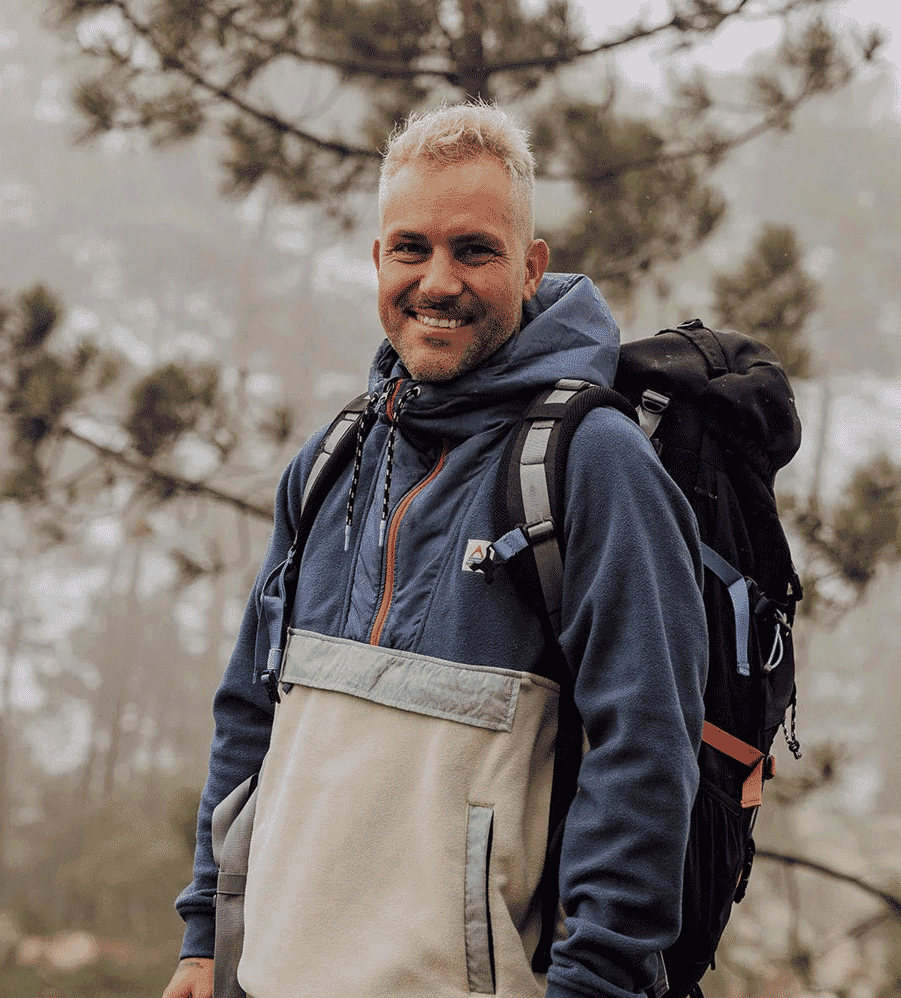 Passenger
Inspired by the "constant desire to get off grid, wander, travel to connect with people and nature", British brand Passenger creates clothing and accessories that are made for modern-day explorers. This translates to sturdy adventure-ready backpacks with myriad features to make your journey as smooth as possible. Choose from a range of sizes – from lightweight 20-litre rucksacks that are perfect for day trips to 65-litre styles with all the functionality you need for multi-day hikes or mountain climbs. Deeply inspired by nature, Passenger gives back to the planet by planting a tree for every purchase and using eco-friendly recycled materials.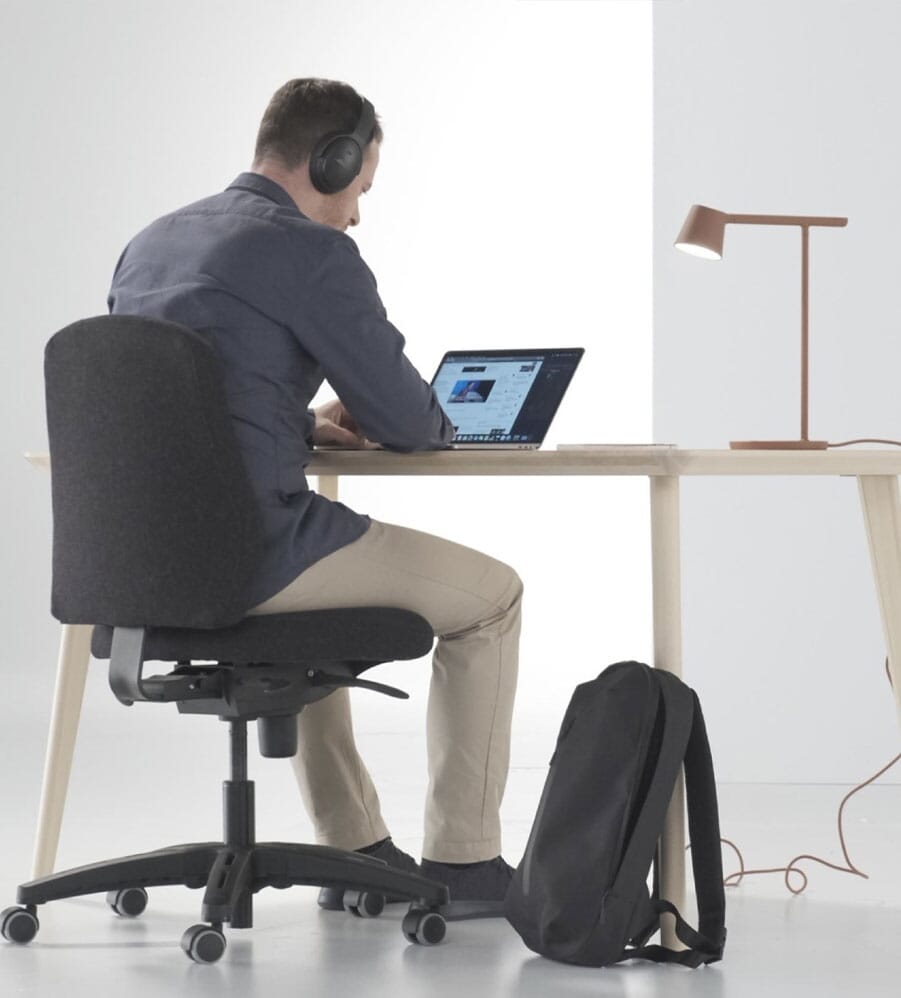 ODA
With functionality at their core, ODA's modular bags are designed for streamlined efficiency. Clean and simple design characterises ODA's Hop Backpack: expect a super-slim travel companion that will adapt to your needs and help you look the part, no matter where you go. Features include ergonomic shoulder straps, weatherproof construction and multiple concealed zips and organised compartments for your daily essentials and devices.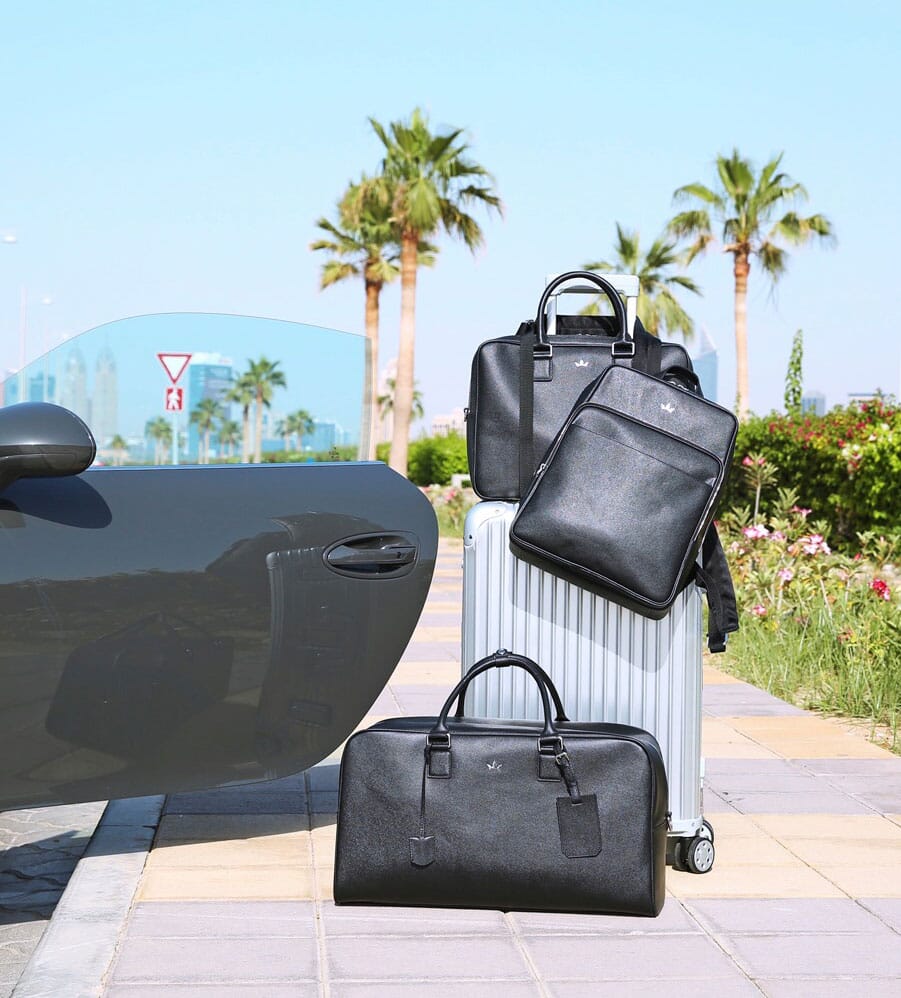 Roderer
With a less-is-more philosophy at its core, Roderer's decidedly minimalist leather accessories are designed with a rigorous form-follows-function ethos. Its super-sleek Award backpacks are expertly handcrafted using soft grained Italian leather, with the brand's signature steel crown motif subtly placed on the front as a mark of quality.  With versatility and practicality key priorities, they feature a padded laptop compartment, adjustable shoulder straps and large front zipped pocket for all your bits and bobs.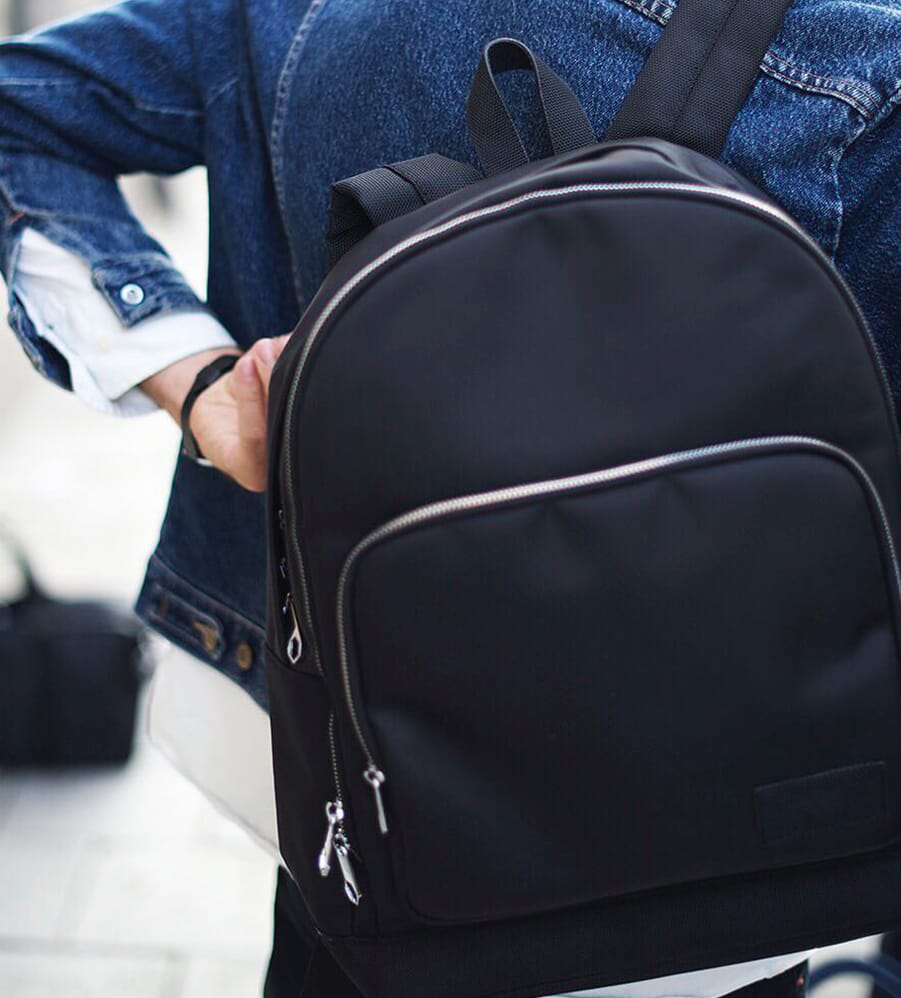 Steele & Borough
Championing a minimalist aesthetic and conscious craftsmanship, Stockholm-based label Steele & Borough creates bags that are removed of any extraneous detailing in order to showcase the top quality of the materials used, which include vegan leather and water resistant nylon. Its cleverly constructed backpacks are as functional as they are stylish, designed for fuss-free travel.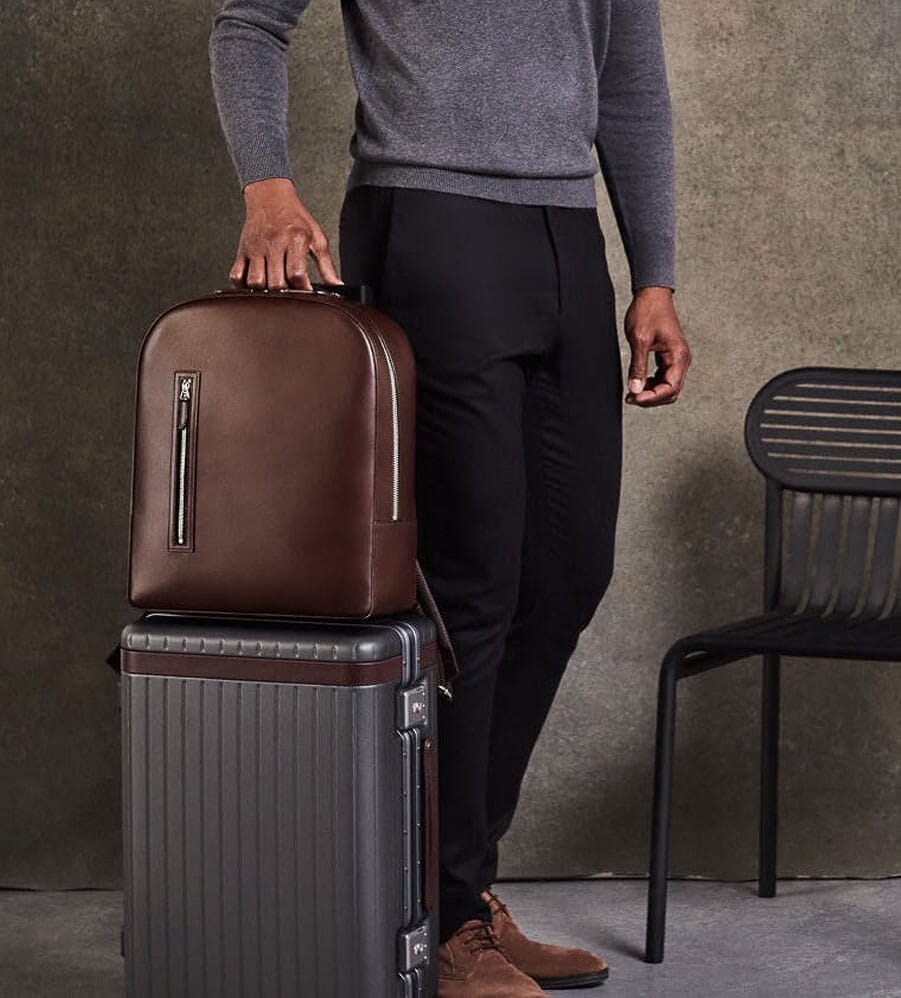 Carl Friedrik
Founded in 2012, Carl Friedrik has become known for its minimal designs in which form follows function. Following Dieter Rams' motto of 'less, but better', the brand prides itself on simple, high quality design that allows its top notch materials to do the talking. Available in cognac, brown or black, its all-leather Portuguese-made backpacks are super sleek and perfect for work or play.
For more on staple accessories, check out our ultimate guide to men's belts.
---
---