If your closet is bursting at the seams yet you still can't manage to decide what to wear each morning, there's only one solution. It's high time to streamline your style and create a minimalist capsule wardrobe. Timeless, trans-seasonal and trend-transcending, a capsule wardrobe is built upon a foundation of well-made minimalist men's clothing that can be mixed and matched and used as a base for statement items or accessories. Contemplating a wardrobe revamp? Read on for everything you need to know about creating a capsule wardrobe, including our pick of the best minimalist men's staples to start with.
Table of Contents
What is a capsule wardrobe and how does it work?
The concept of a capsule wardrobe is straightforward: it's all about taking stock of your closet and whittling it down to the essentials, in order to make getting dressed in the morning less of a chore. A truly minimalist capsule wardrobe for men should comprise classic menswear staples that aren't set to go out of style anytime soon and can serve you well in the context of myriad outfits and occasions They should be pieces you reach for time and again: think along the lines of plain black and white cotton T-shirts, well-made leather sneakers, crisp button-down shirts and versatile denim jeans.
Why should you create a minimalist capsule wardrobe?
For starters, a minimalist capsule wardrobe will make your life a whole lot easier. You won't have to waste time deliberating over what to wear every day: with fewer items to choose from and a clearer sense of their role in your wardrobe, you can bid bye bye to the vicious cycle of analysis paralysis.
A capsule wardrobe is also a sure-fire way to save money. Invest in long-lasting, timeless staples and you won't have to replace them each season.
In our current fast fashion-obsessed era, the conscious act of buying less but better is a planet-friendly approach and an antidote to unnecessary overconsumption. Put simply, adopting a capsule wardrobe is a smart and sustainable move for your wardrobe.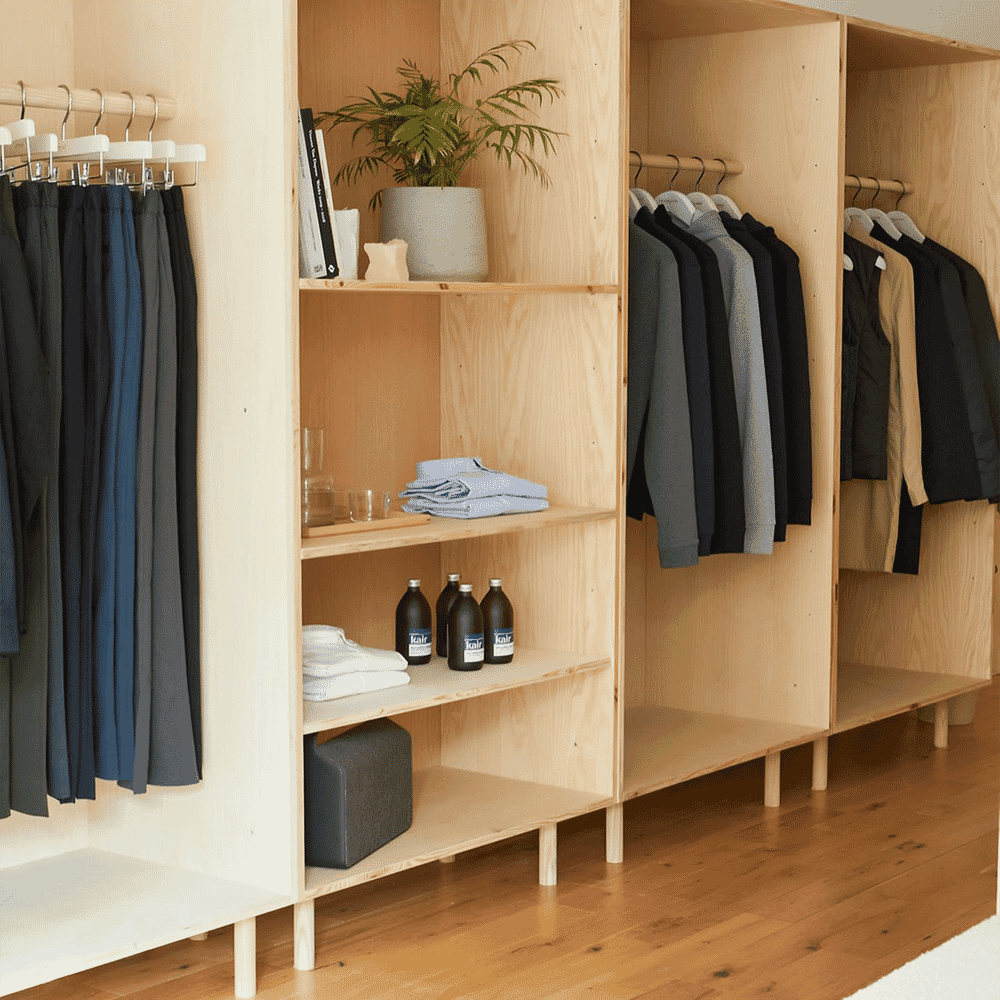 What to look for in a minimalist wardrobe for men
Versatility
First and foremost, a capsule wardrobe calls for ultimate versatility. Given that you're essentially whittling your wardrobe down into fewer items, each item needs to be able to seriously hold its own in myriad contexts. This means choosing simple, unadorned staples that can be easily dressed up or down, like a classic Oxford shirt or white leather trainers (which just happen to be a perfect smart casual pairing).
Neutrality
Neutrality is key for versatility. Save the bold colours and statement prints for one-off additions and instead opt for items in neutral tones and simple silhouettes. Classic hues that will never go out of style and will look great together include black, white, navy, tan and grey.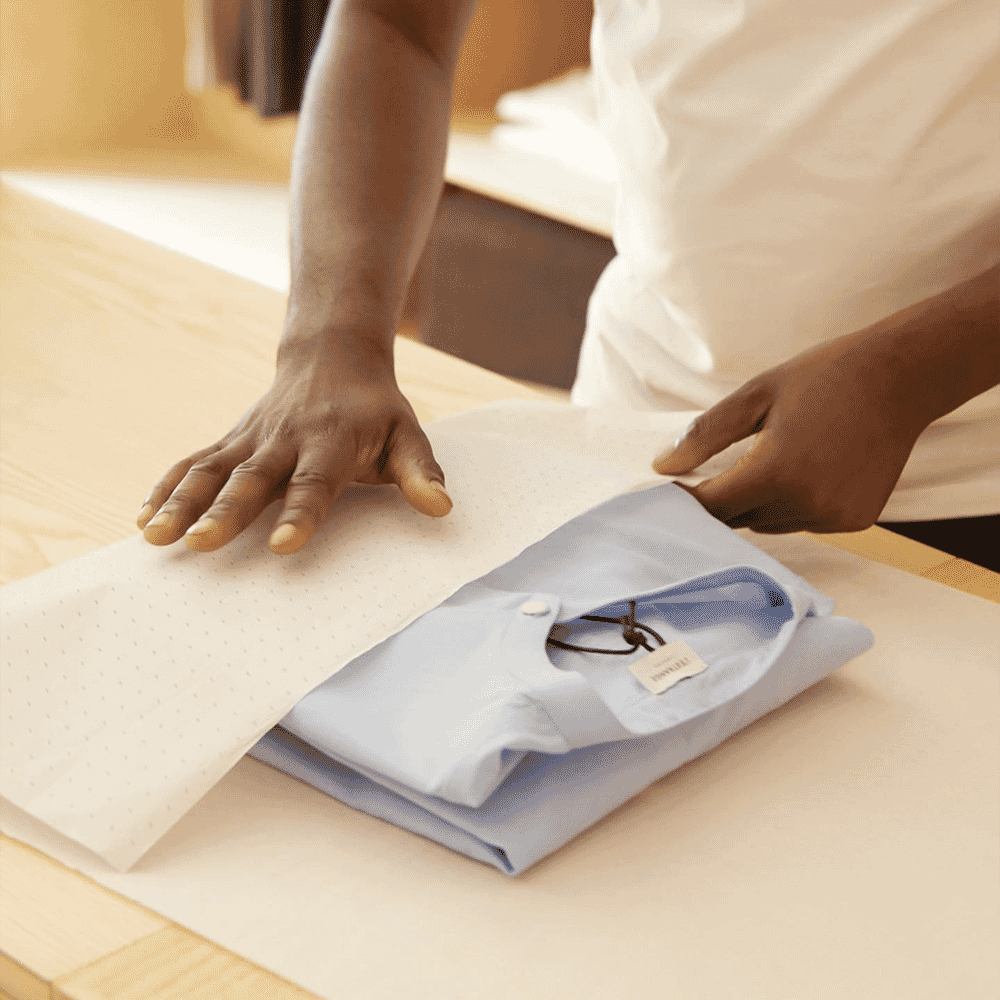 Appropriateness
Every item in your minimalist capsule wardrobe should be appropriate enough to transcend most occasions. You want pieces that will suit the demands of your day and the specific activities that you partake in, so this could differ depending on your job or even the types of watering holes you frequent (dingy dive bar or classy cocktail bar?).
Quality
Your minimalist wardrobe should stand the test of time, so each piece needs to be built to last. Look for high quality fabrics and don't be afraid to fork out a bit more on pieces that you know you won't have to replace next season or next year.
Core capsule wardrobe items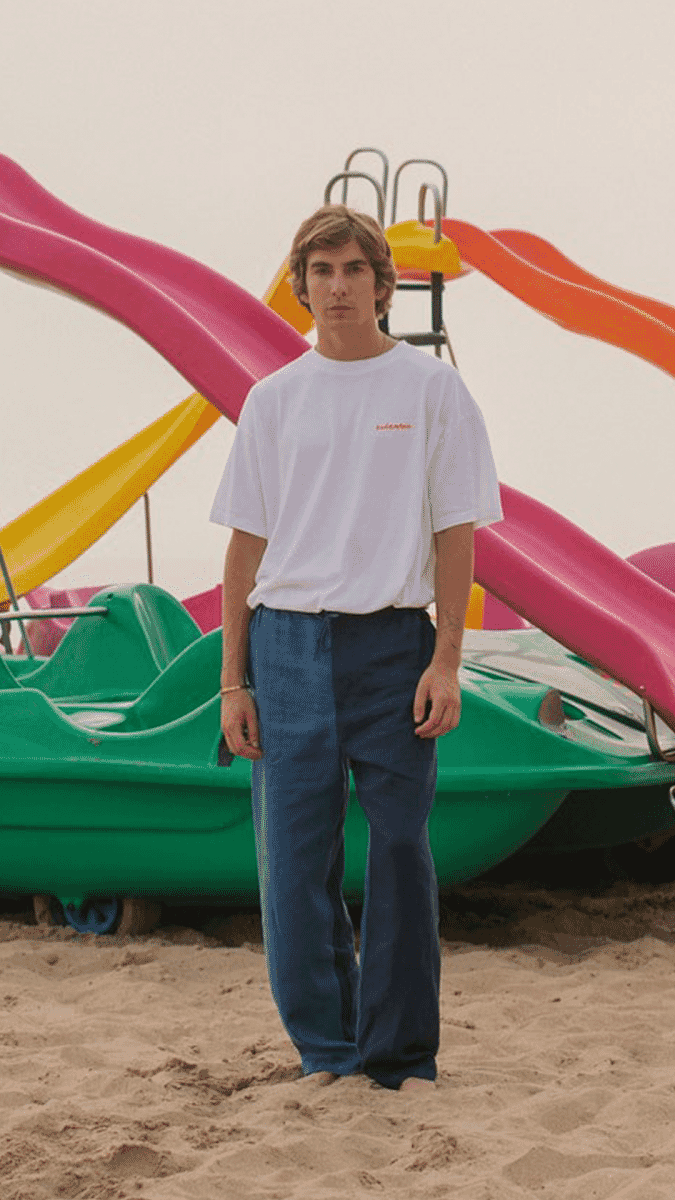 Plain white tee - Neutrale
A plain white crew neck tee is a must-have in any wardrobe and an effortless base for just about any outfit. This version from eco-friendly essentials label Neutrale is crisp and classic, perfect for every day wear. It's made from 100% organic cotton certified and natural dyes, so it gets bonus points for sustainability.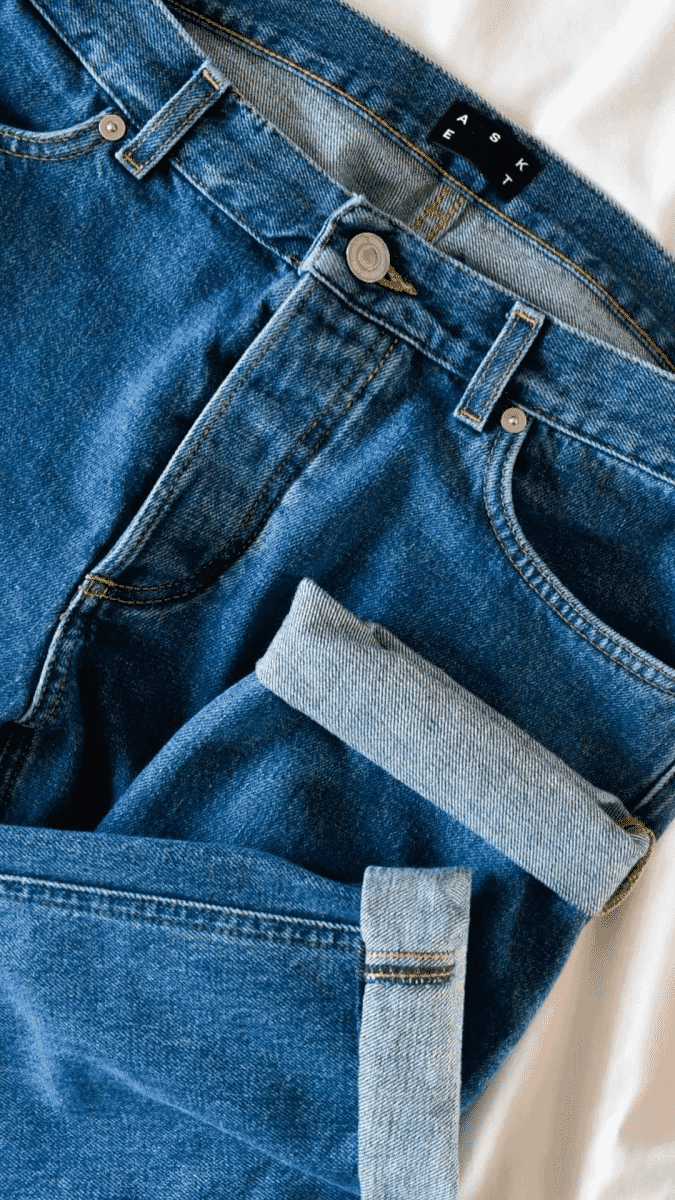 Blue denim jeans - ASKET
A well-made pair of denim jeans will serve its wearer well for years. Invest in a simple style for ultimate versatility: think a mid-rise tapered fit in a classic blue wash, like this timeless iteration from Swedish staples brand ASKET. They're cut from structured 13oz Italian organic cotton denim and softened to be able to mould to your body over time.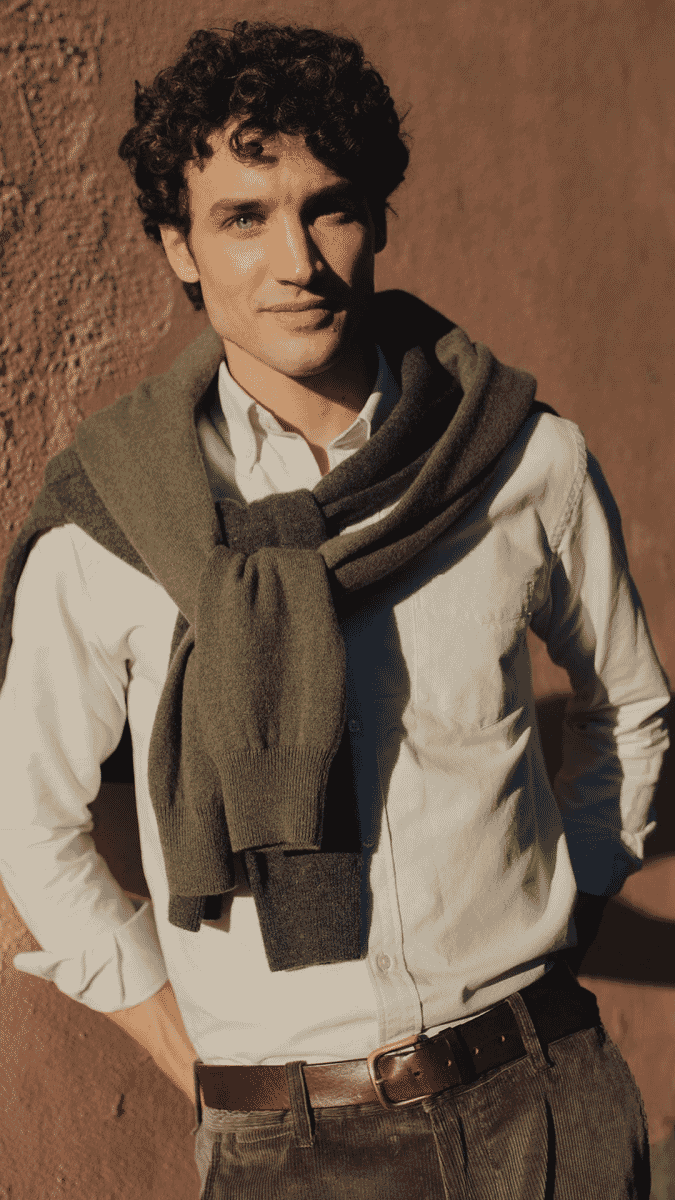 Oxford shirt - ISTO.
The Oxford shirt is a smart casual staple and a fixture of any minimalist wardrobe for men. Opt for one in a classic white hue and slim fit, preferably organic cotton for its breathability and durability. This organic cotton slightly slim fitted version from Portuguese label ISTO. is simple and timeless, perfect for any occasion.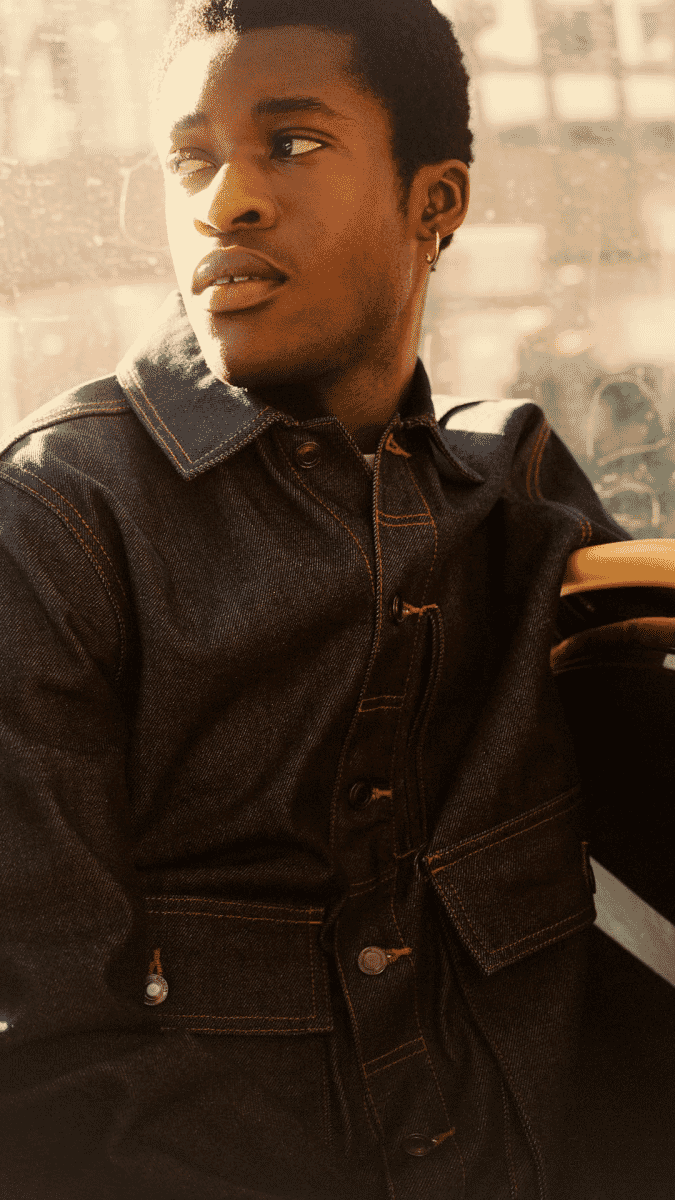 Denim jacket - Wax London
Effortlessly dressed up or down, a denim jacket is an all-occasion wardrobe hero. This workwear-inspired trucker jacket from Wax London is the ultimate layering tool, perfect for year-round wear. The boxy silhouette and oversized patch pockets lend it a classic utilitarian feel.
Cashmere knit - Luca Faloni
A cashmere cardigan or jumper is a sure-fire minimalist wardrobe staple that you'll reach for time and again. If you're in the market for a made-to-last cashmere knit that will stay super soft for years, you can't go past Luca Faloni. Knitted in Bergamo, Northern Italy from 100% two-ply pure cashmere from the prestigious Cariaggi Fine Yarns Collection, this cardigan epitomises understated luxury.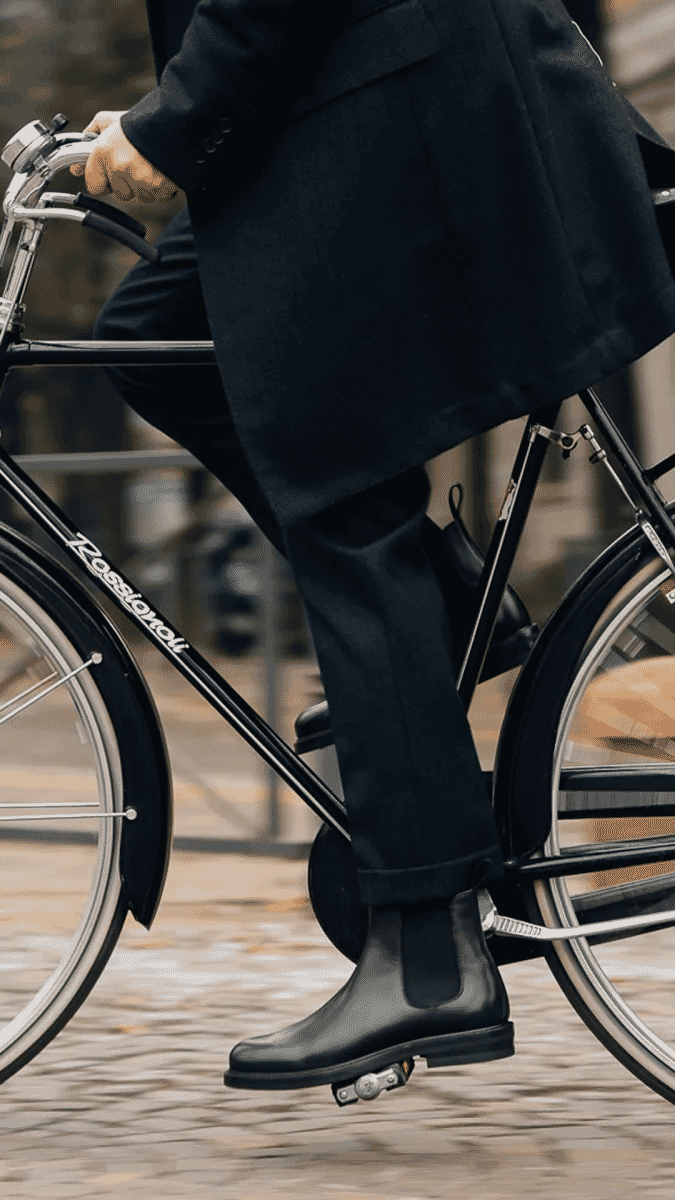 Chelsea boots - Velasca
There's a reason Chelsea boots have been beloved for decades by everyone from farmers to high profile rockers. With their sleek and simple silhouette, they're ultra-versatile and seamlessly bridge the gap between smart and casual. This Italian-made style from Velasca is exactly the sort that will prove its worth for years. Made from smooth brown leather with pure wool tartan lining and a Vibram Carrarmato rubber sole, they're built to last.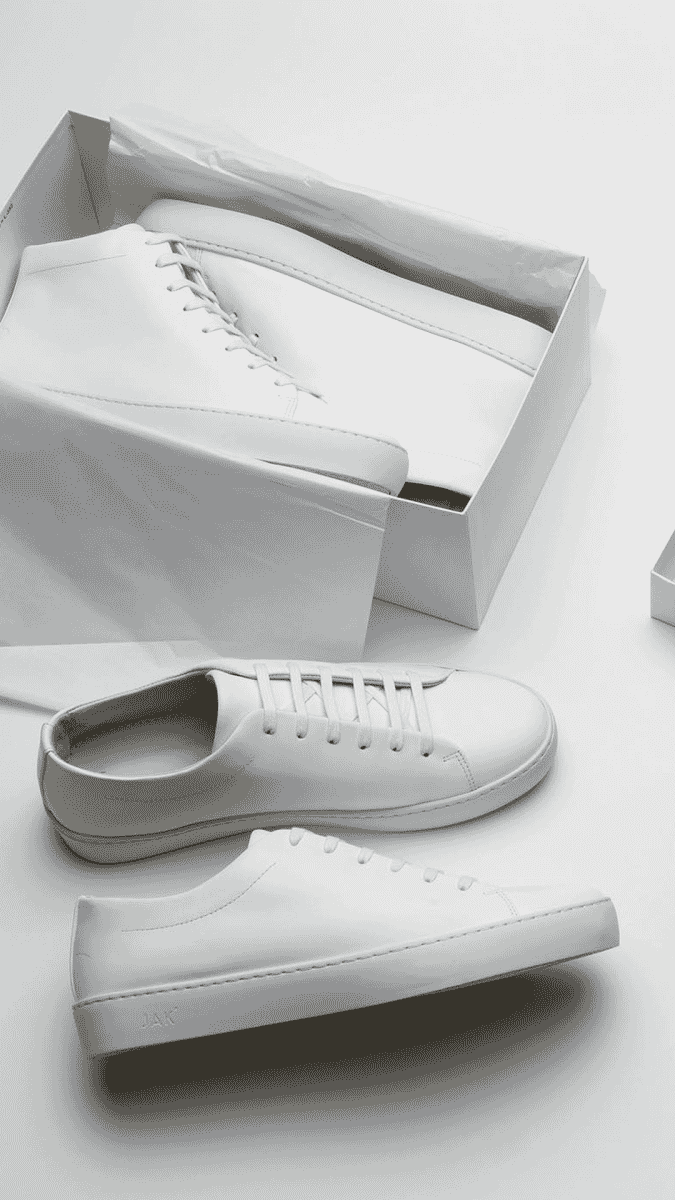 White sneakers - JAK
You can never go wrong with a pair of clean white sneakers, which will look as good teamed with sweats and a hoodie as with soft tailoring. This style from Portuguese footwear label JAK is as classic as they come, made from full grain calf leather with a sleek silhouette and minimal detailing.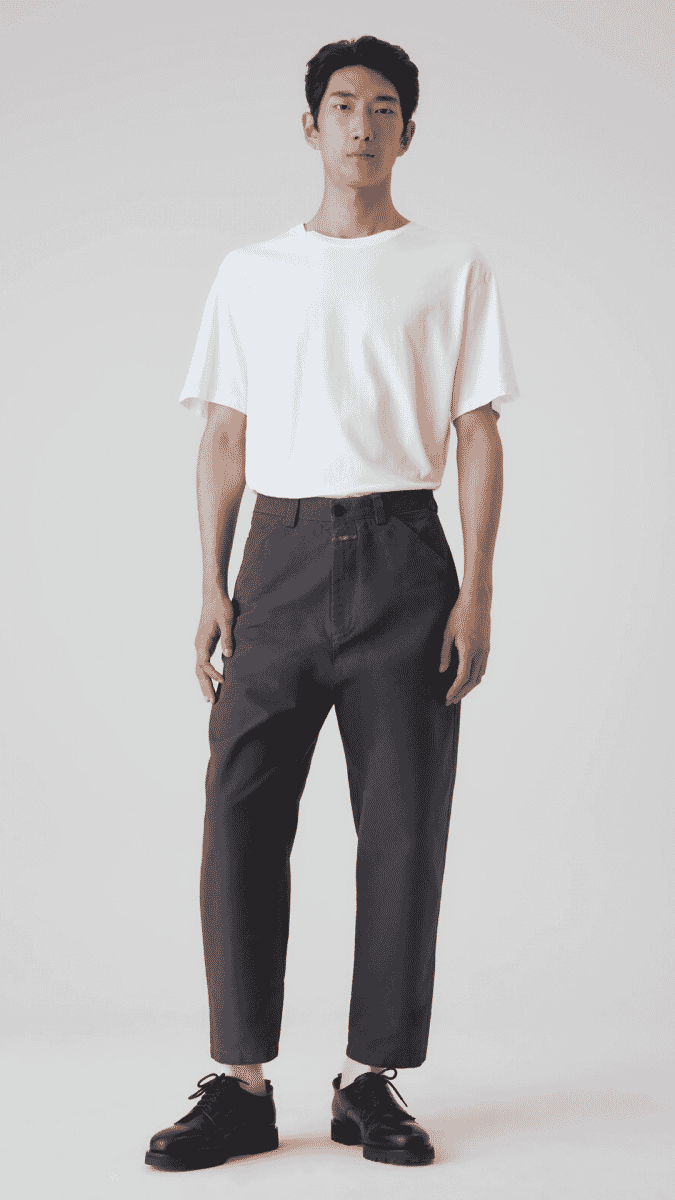 Chinos - Closed
A pair of chinos in a versatile neutral hue like beige, navy or khaki, will become an integral element of your menswear arsenal. Wear them with an Oxford shirt, cashmere jumper and loafers for an effortless business casual look. These khaki men's chinos from Closed are made from strong Italian cotton twill and will work wonders for your minimalist wardrobe.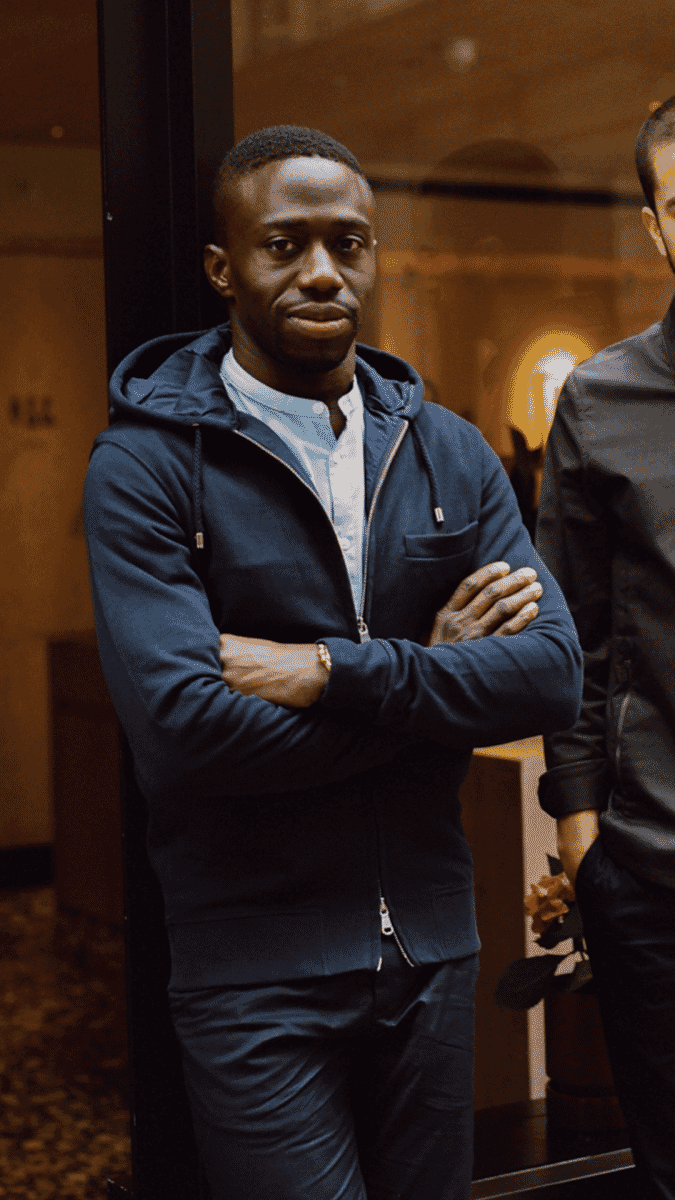 Hoodie - L'Estrange
Perfect for lounging around at home or dressing down a smarter ensemble, the men's hoodie is a cosy essential that you'll never want to take off. This organic cotton version from L'Estrange is an off-duty staple that will form the basis of many an outfit. It's fully lined with internal pockets for an elevated everyday look.
Discover our pick of the best minimalist men's brands that should be on your radar.
---
---