Think about it: your jeans are probably among the oldest pieces of clothing you have in your wardrobe. And there's a reason for this: endlessly versatile, utterly comfortable and supremely practical, jeans are a dependable staple that prove their worth time and again. On the hunt for your perfect pair? Read on for a comprehensive guide to men's jeans and where to buy the best pairs.
A brief history of jeans
The origins of jeans can be traced back to the 1870s, when they were patented by Jacob Davis, an American tailor, in partnership with Levi Strauss, the owner of a wholesale fabric house in San Francisco. Originally designed as workwear for miners and labourers, they eventually became popularised through Hollywood cinema – worn by cowboys played by the likes of John Wayne and Gary Cooper, and later on by denim-clad rebels like James Dean and Marlon Brando in the '50s.
Now, jeans are an intrinsic part of our collective style consciousness, having become adopted by just about every demographic – from rockers to rappers, punks to pensioners.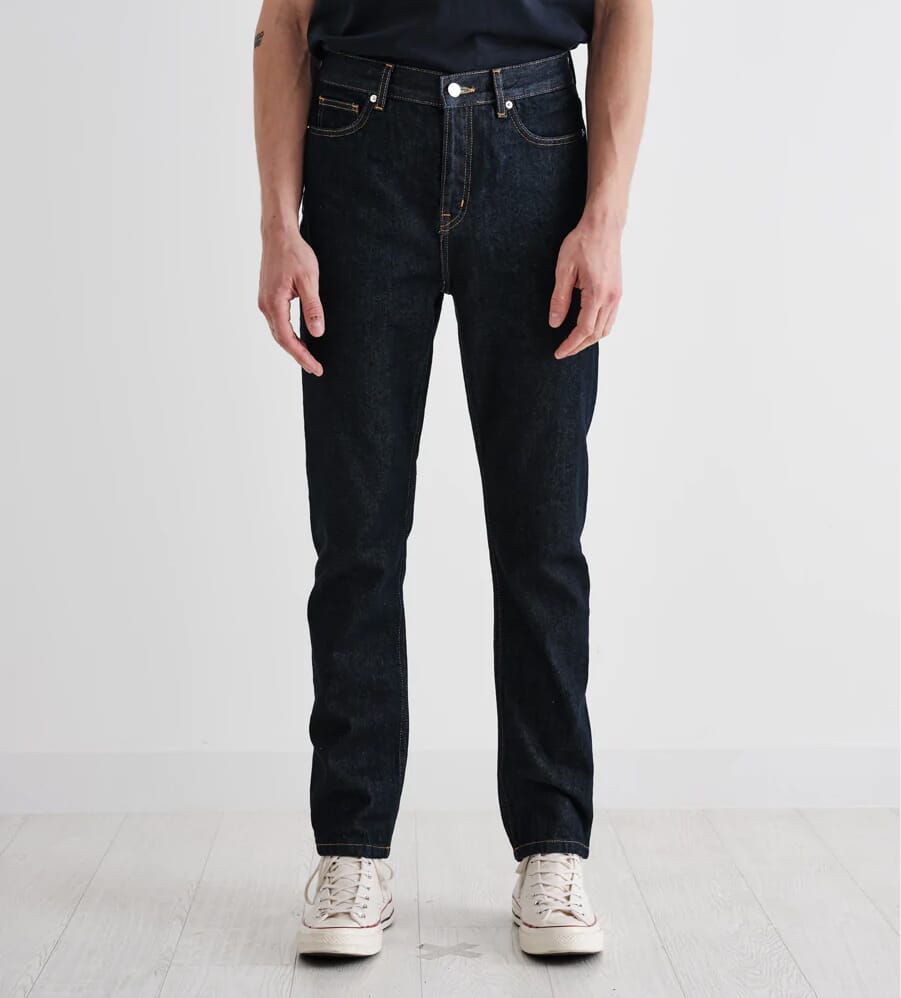 Which jeans are for you?
Denim has as much to do with the allure of jeans as the design of them does. An extremely tough, durable fabric, denim is hard-wearing and made to last. There's a reason it was favoured by cowboys, Clint Eastwood and The Terminator – denim is as tough as those who wear it, and is a staple of the workwear wardrobe as a result. 
Denim comes in many forms, from raw denim, which has been left in its natural, unwashed state, to washed and treated denim, which is usually more faded and softer as a result. Once you've chosen your preferred wash and colour, decide on the fit. To name a few: Straight-leg jeans are a fail-safe classic suitable for every body type, tapered jeans offer a middle ground between a straight leg and skinny jeans, and wide-leg jeans are ideal for a slouchier look.
While the fits can alter dramatically, jeans typically come with five riveted pockets, straight hems and either a buttoned or zipped fly. Overwhelmed at all the options? Fear not – jeans are the everyman of clothing, and it definitely doesn't hurt to own a few pairs in different styles.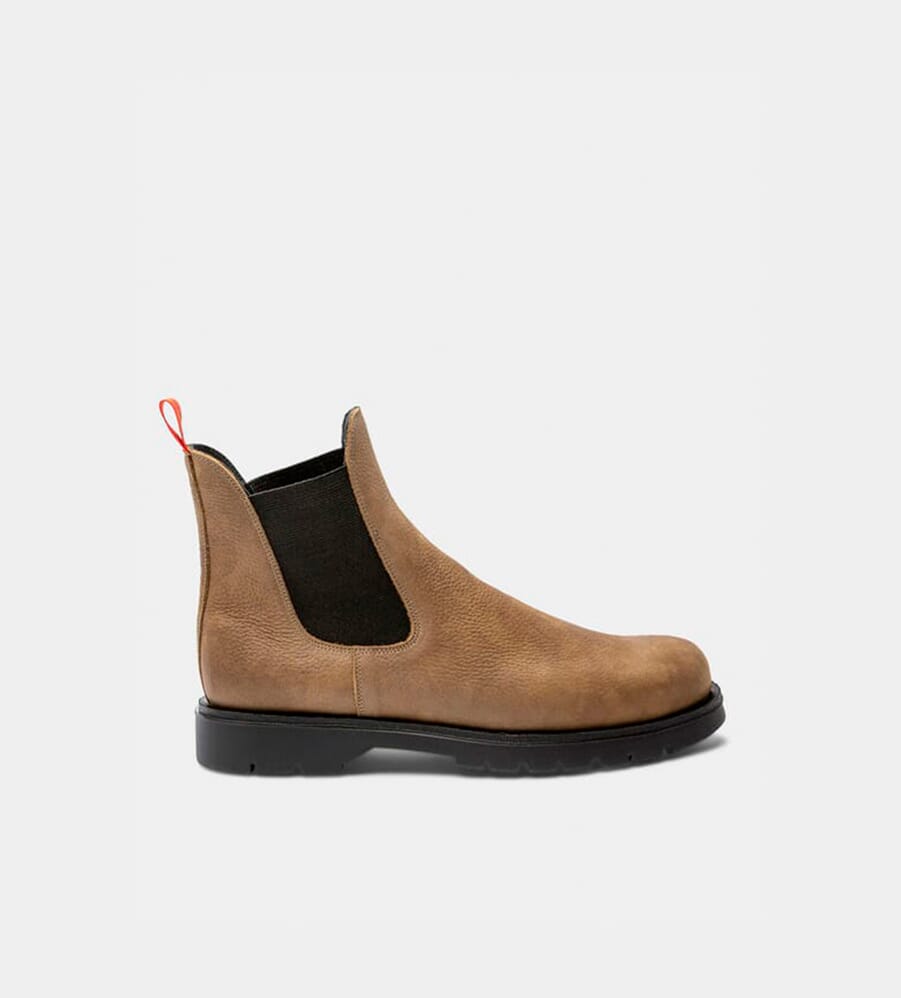 How to wear jeans
The beauty of jeans is their inherent versatility: as the backbone of an outfit they can be easily dressed up or down. For everyday ease, team a pair of straight leg jeans with a plain tee and an overshirt thrown on top. A workwear-inspired look would benefit from selvedge denim jeans complimented by a classic chore jacket and lace-up boots, while a more work-friendly look calls for black tapered jeans with an Oxford shirt, blazer and Chelsea boots.
Never be afraid to double down on the denim, particularly if you're combining different types. Dark denim jeans will look great with a lighter denim jacket or shirt or opt for raw denim on raw denim for the ultimate workwear look.
If you're on the hunt for that perfect pair of jeans, scroll on to discover some of the best jeans brands for men out there at the moment – from independents to established denim labels.
Best jeans brands for men in 2023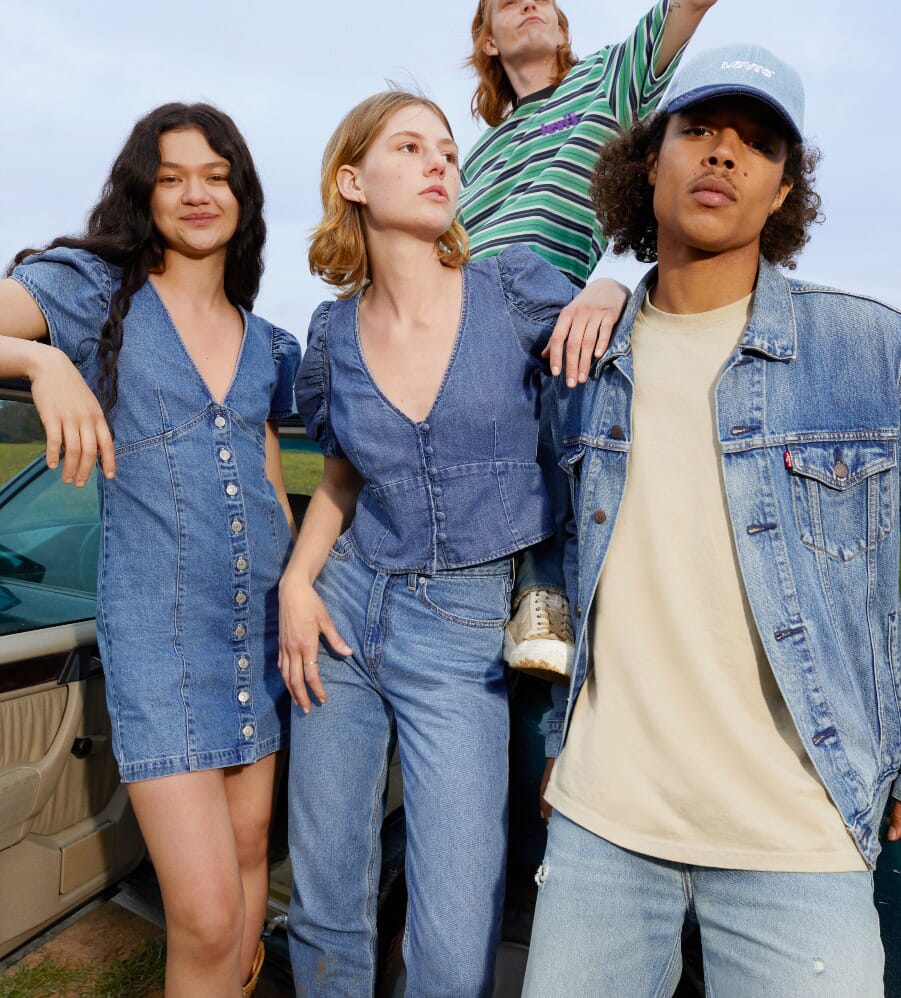 Levi's
Levi Strauss is widely hailed as a denim pioneer. After launching his eponymous brand in San Francisco in 1852, he teamed up with a tailor called Jacob Davis to invent the first ever pair of blue jeans. What began as a functional clothing item for the typical American workman soon evolved into the essential and iconic garment it is today. 170 years since its inception, Levi's is still one of the best go-to brands for jeans. The label's collection includes all manner of styles, including skinny, tapered, relaxed, bootcut and straight leg.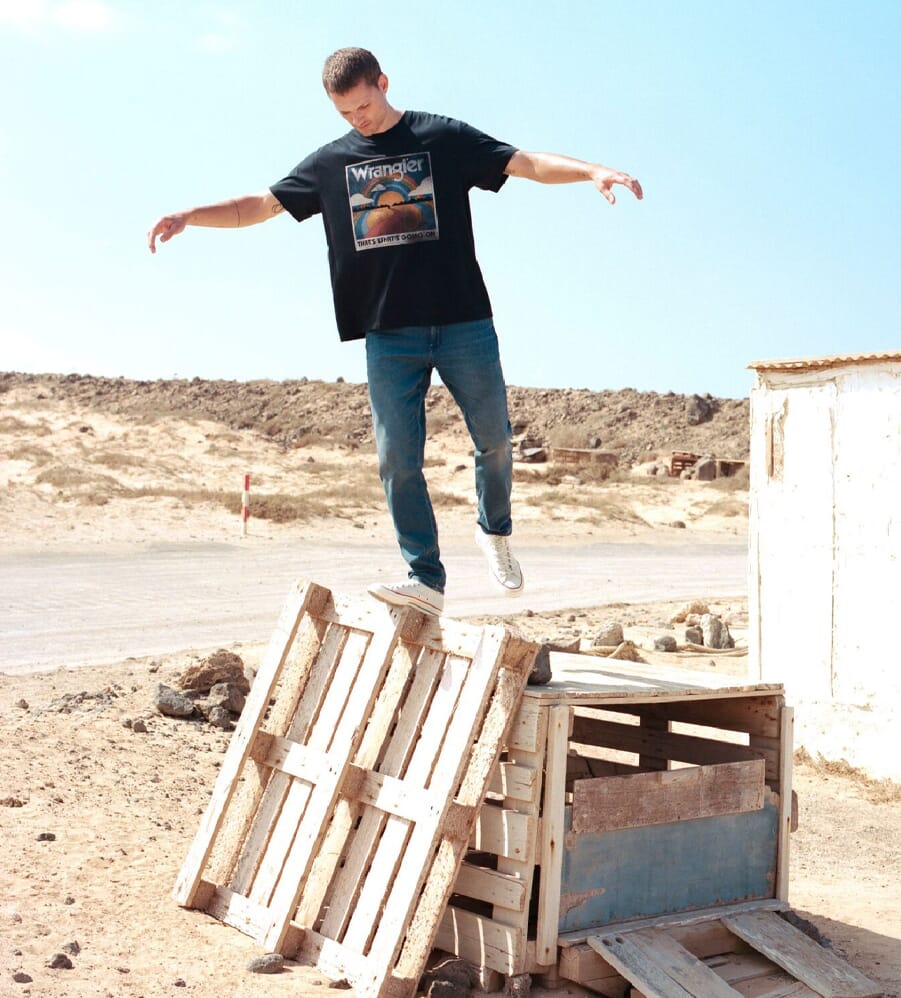 Wrangler
Wrangler was originally founded as a denim brand for cowboys, specialising in functional and comfortable jeans, jackets and shirts. The US label is now one of the most popular jeans brands on the planet, renowned for its relaxed, Western-inspired designs that are made to improve their wearer's day-to-day life.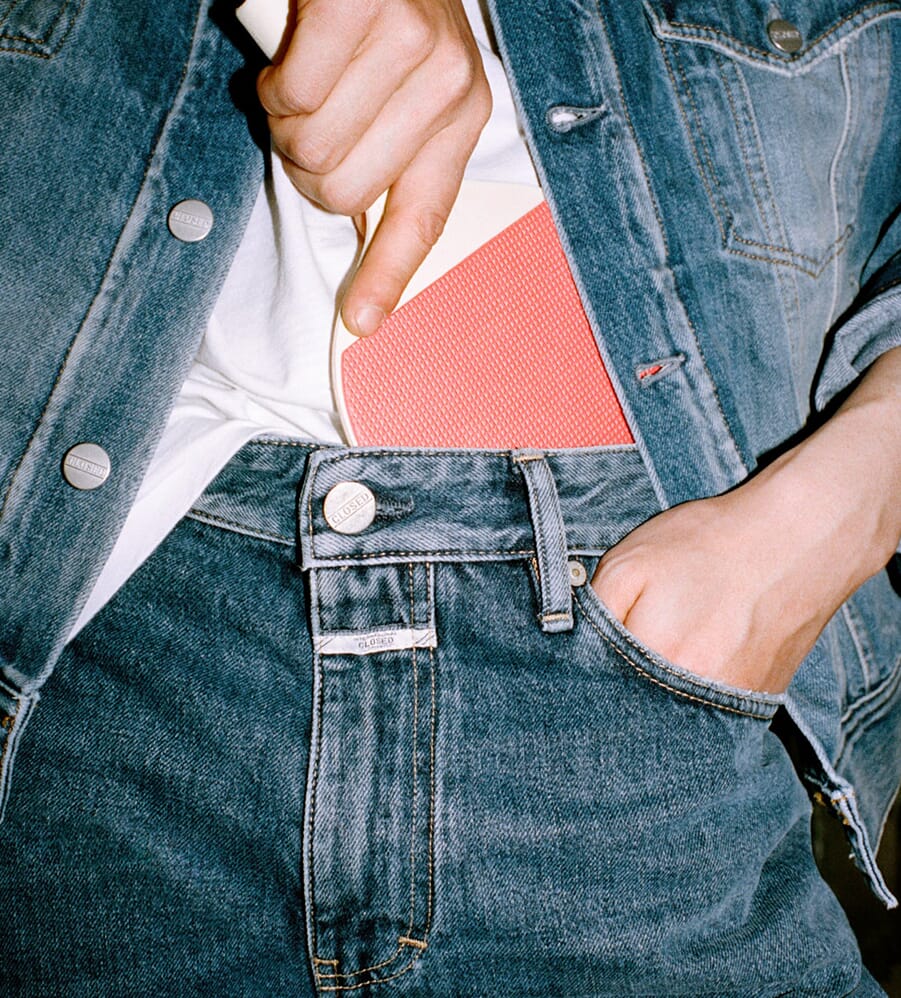 Closed
German label Closed was founded in the '70s and quickly garnered a cult following, with the likes of Tupac Shakur, George Michael and Will Smith all embracing the brand's unique Italian-made denim styles. Characterised by a signature fly label and iconic X-Pockets set at a 33-degree angle, Closed's jeans are distinctive yet utterly wearable – streamlined, yet never too tight. In recent years, the brand has taken its commitment to sustainability to the next level with a new line of eco-denim, made from organic cotton and recycled elastane.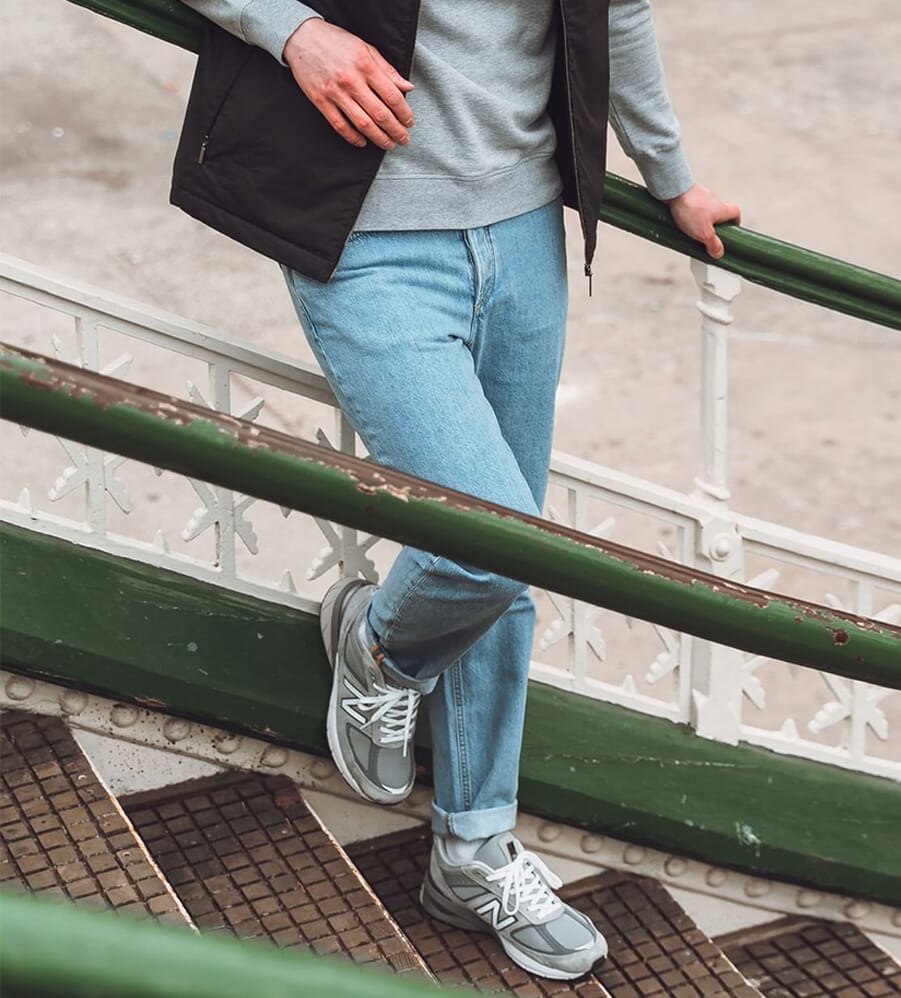 ASKET
ASKET constantly strives for the 'less is more' approach, meaning its product offering is impressively streamlined. It aims to produce a collection that both lasts and stays stylish for decades, and its jeans are case in point. Made from a 13oz Japanese denim that either comes raw or in a range of different washes, you can wear them with literally anything and still be the best-dressed man in the room.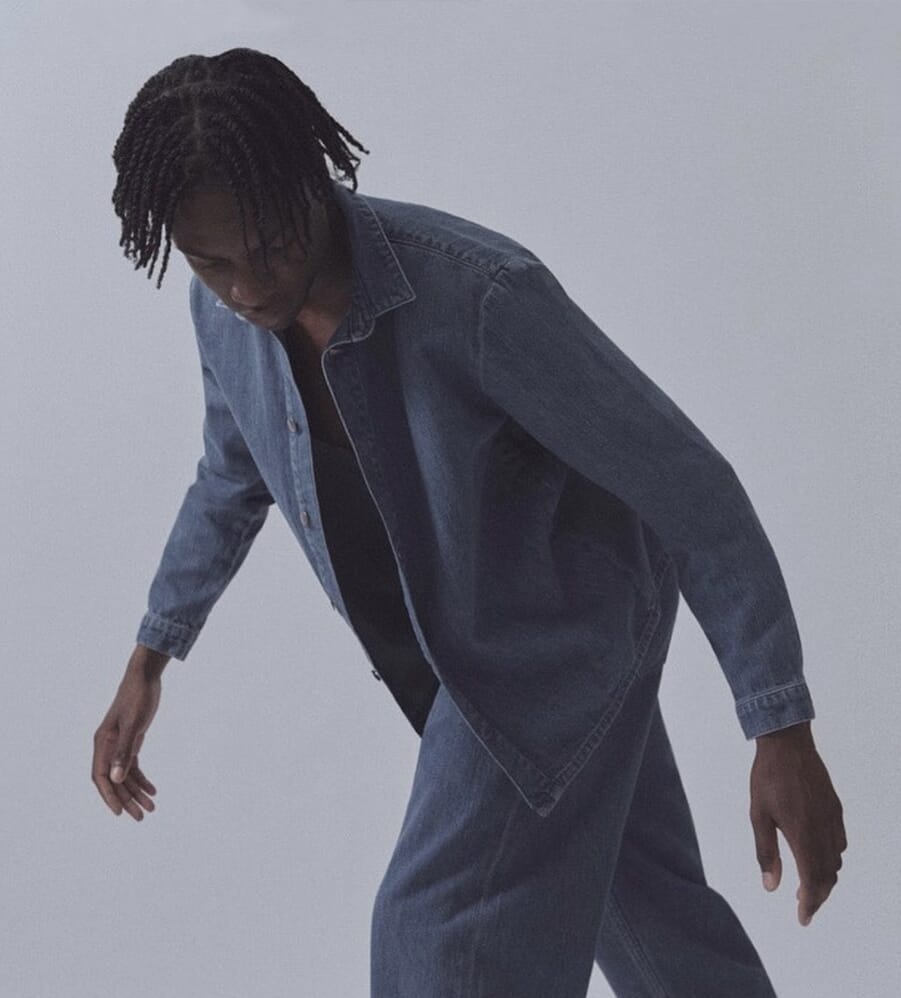 non
non is a new British brand that's making waves in the world of denim. The label's genderless selvedge denim jeans are created from an eco-friendly combination of 50% certified organic cotton and 50% recycled cotton. Zippers and thread are made from post-consumer recycled polyester and packaging is made from certified recycled materials. Not only is is non's denim sustainable, but it's stylish too: Expect minimalist pieces that are rope-dyed in a rich, dark shade of indigo and meticulously cut for the most flattering of fits.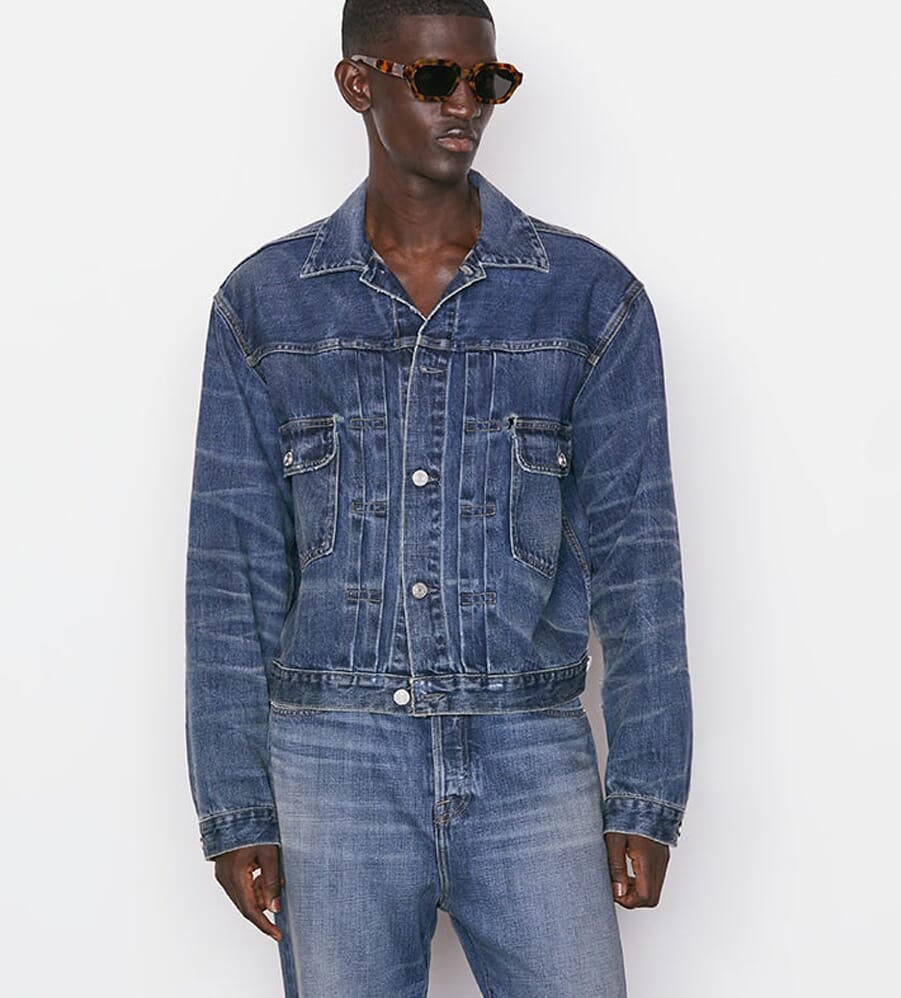 FRAME
In the 10 years since its inception, Californian label FRAME has cemented itself as the go-to denim brand for supermodels, musicians and actors. Its handcrafted denim jeans are made with utmost precision and attention to detail, resulting in impeccable construction and perfect fit. Alongside its denim range, you'll find other clothing staples like jackets, sweaters and tees, all adhering to the minimalist aesthetic that FRAME is so beloved for.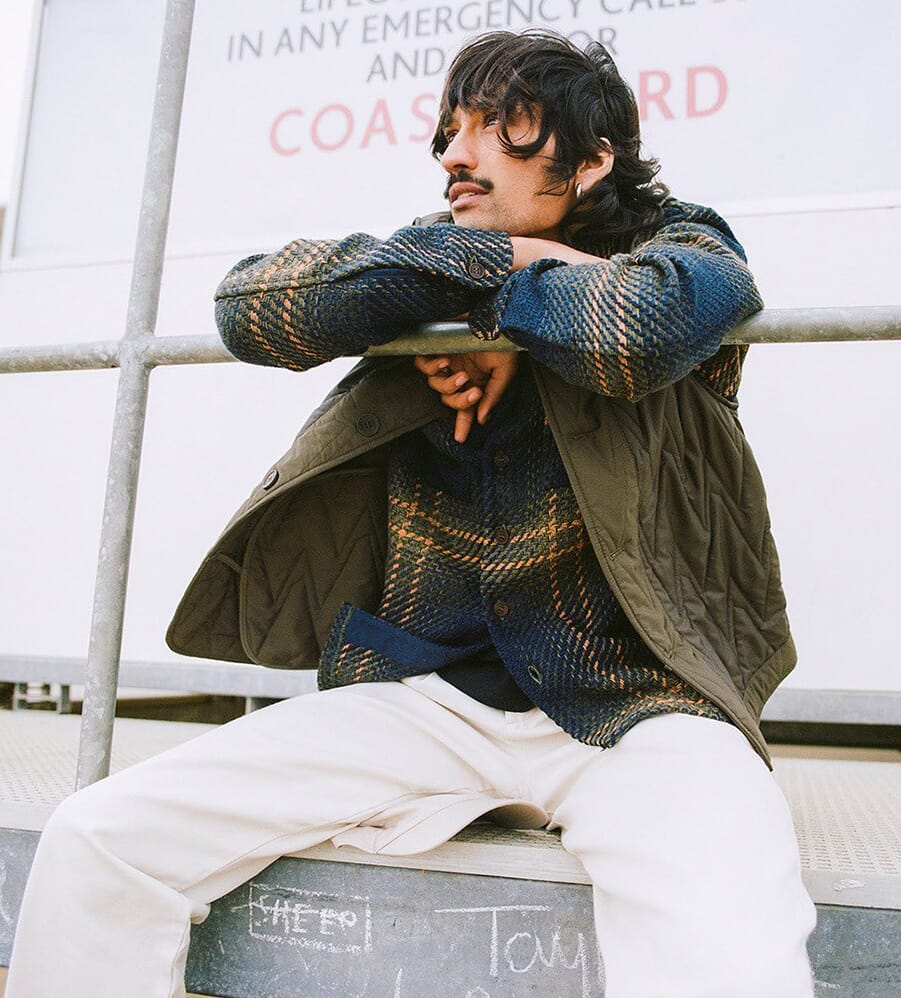 Wax London
Wax London is a British menswear brand that creates contemporary, wearable clothing with sustainability at its core. Its jeans collection comprises two styles — Slim Fit and Loose Fit — in two washes each. Timeless and elegant, the Slim Fit jeans are perfect for day to day or a business casual look in the office, teamed with a collared shirt and loafers. While the Loose Fit, baggy jeans are ideal for teaming with a heavyweight hoodie and chunky sneakers for streetwear-inspired looks.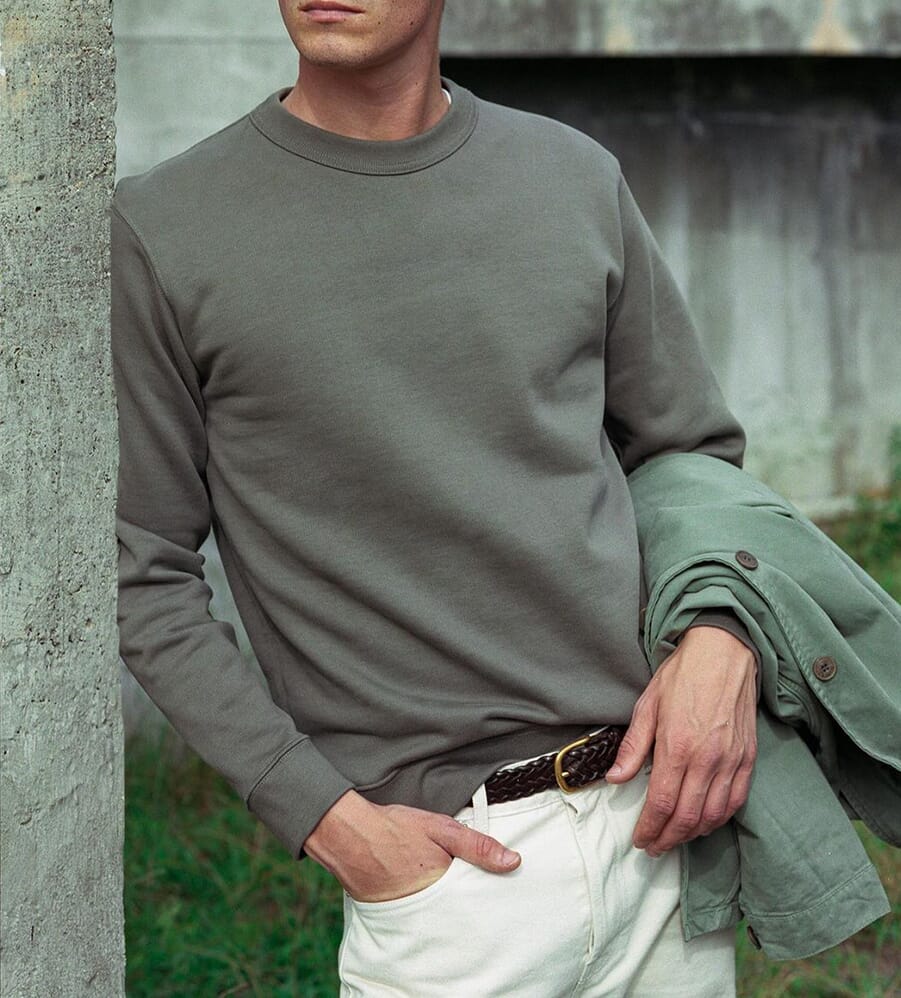 ISTO.
Portuguese label ISTO. is all about the core essentials, which is why its two versions of Everyday Denim men's jeans are created to be as versatile as possible. Available in Washed Black or Off-White, they're cut from heavy organic cotton denim twill and come with a flattering tapered leg. Wear them day-to-day with a plain tee and your go-to sneakers or dress them up with Derby shoes and a clean-cut chore jacket.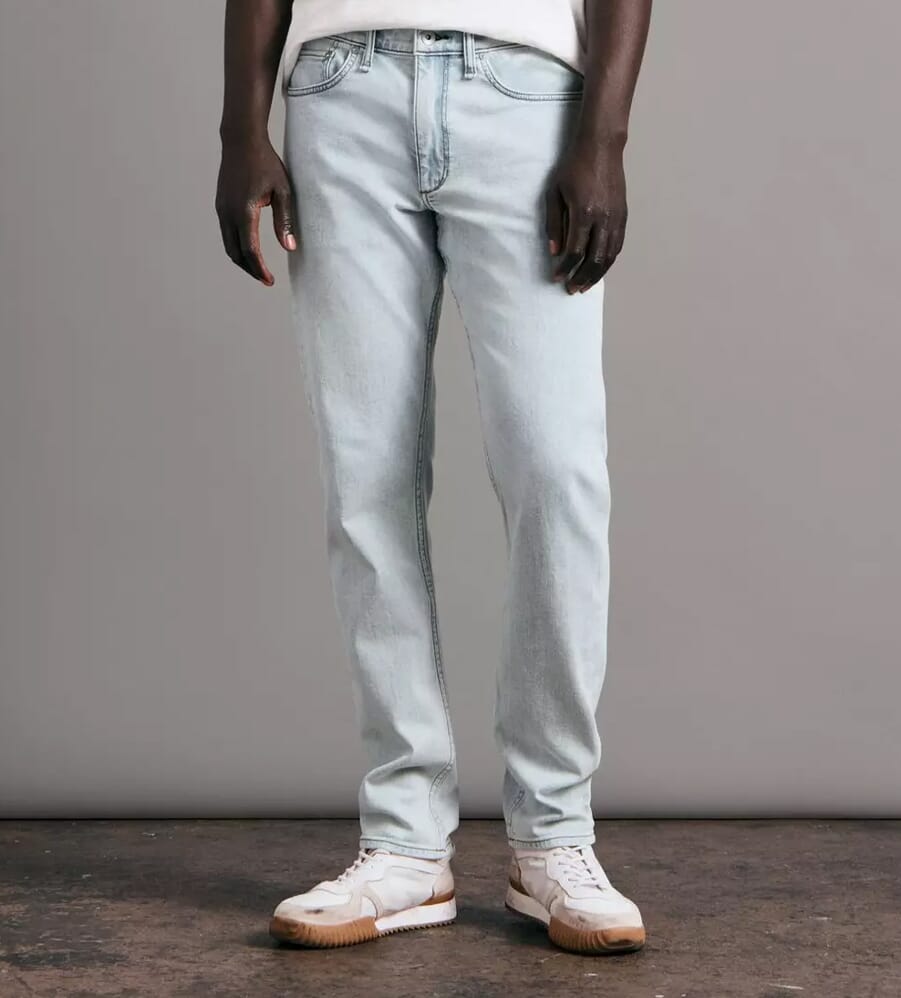 Rag & Bone
New York label Rag & Bone is widely regarded as one of the best jeans brands of the 21st century, and it's easy to see why. With influences that range from classical British tailoring to traditional American workwear, Rag & Bone creates timeless pieces that are designed to transcend trends and seasons.
Nudie Jeans
Nudie Jeans has made a name for itself as one of the most eco-friendly denim brands on the market today, thanks to a stringent environmental philosophy. In a bid to save water and reduce pesticide use, only 100% organic cotton is used across Nudie's entire denim range. Plus, the brand offers free repairs in order to help its customers buy once and buy well.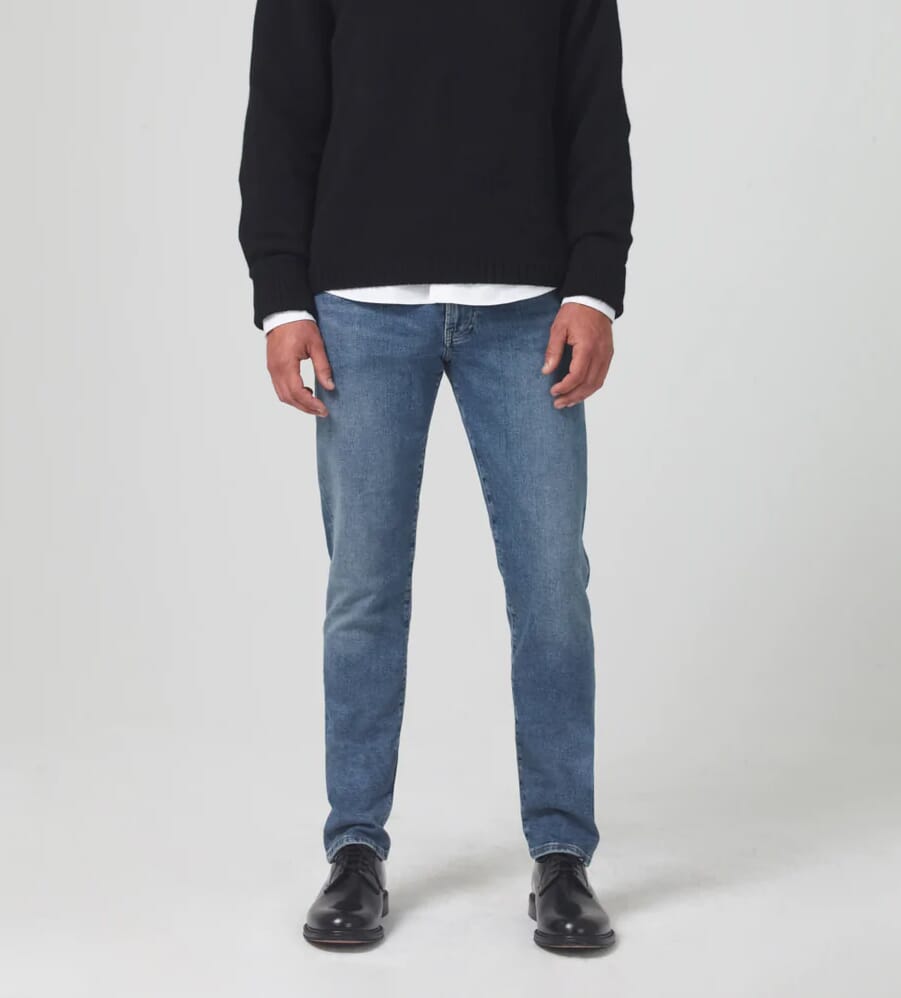 Citizens of Humanity
Citizens of Humanity is a Los Angeles-based label that draws on vintage denim designs to create contemporary classics. Ethical and sustainable production is at the heart of the brand: it uses laser technology, ecological stones, ozone wash machines and recycled water as part of its manufacturing process. Plus, each pair of jeans passes through the hands of at least forty skilled craftspeople before it is complete, ensuring unmatched quality of construction.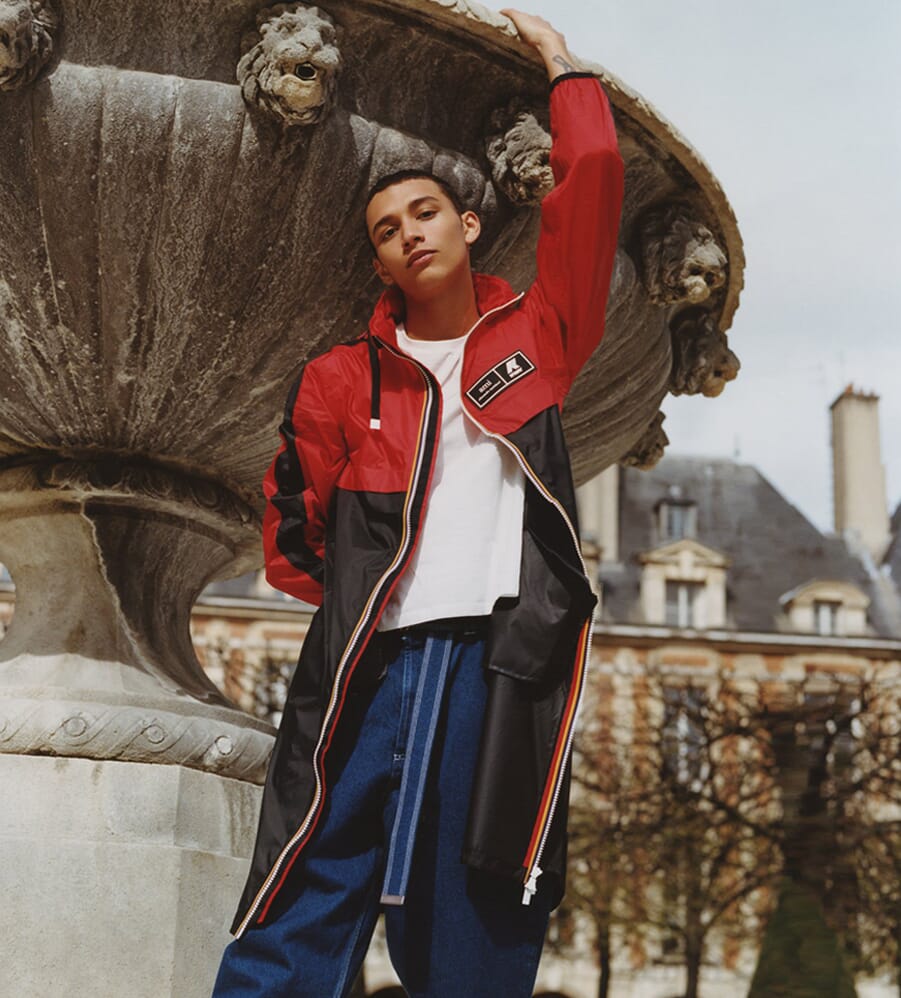 AMI
Parisian-based AMI is among the most lauded modern menswear names today and it's quickly become one of the best jeans brands too. It's known for its progressive cuts and innovative fabric use, but it's the brand's denim line that remains a mainstay in its ever-growing collection. Made from high quality denims that come in a range of washes, they tend to fit on the slimmer side, making them perfect if you're after a trim, tapered style of jean.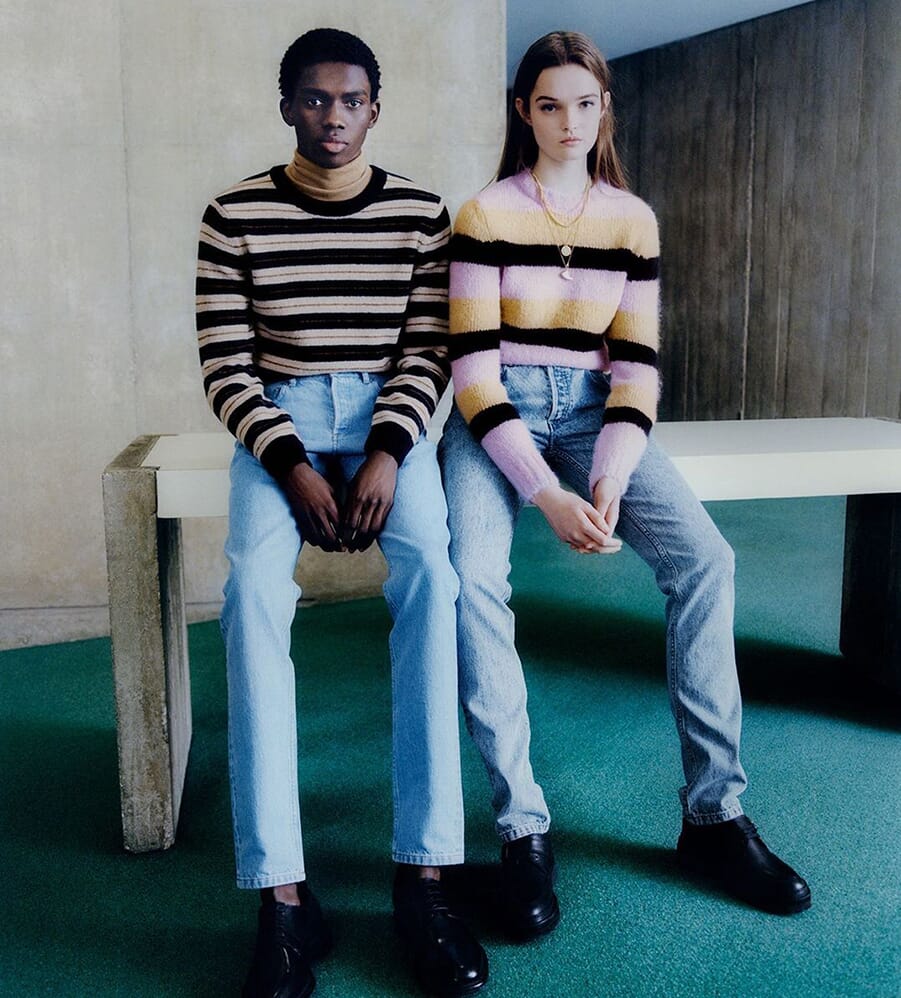 A.P.C.
Also based in Paris is A.P.C., a brand known for its masterful use of denim. The brand's jeans are purposely designed as blank canvasses, with no extraneous detailing or any branding at all. You can normally tell an A.P.C. raw jean when you see it though. Its denim – a secret blend of fibres – gives off a distinctive blue hue, as do the minimally-stitched hems when turned up.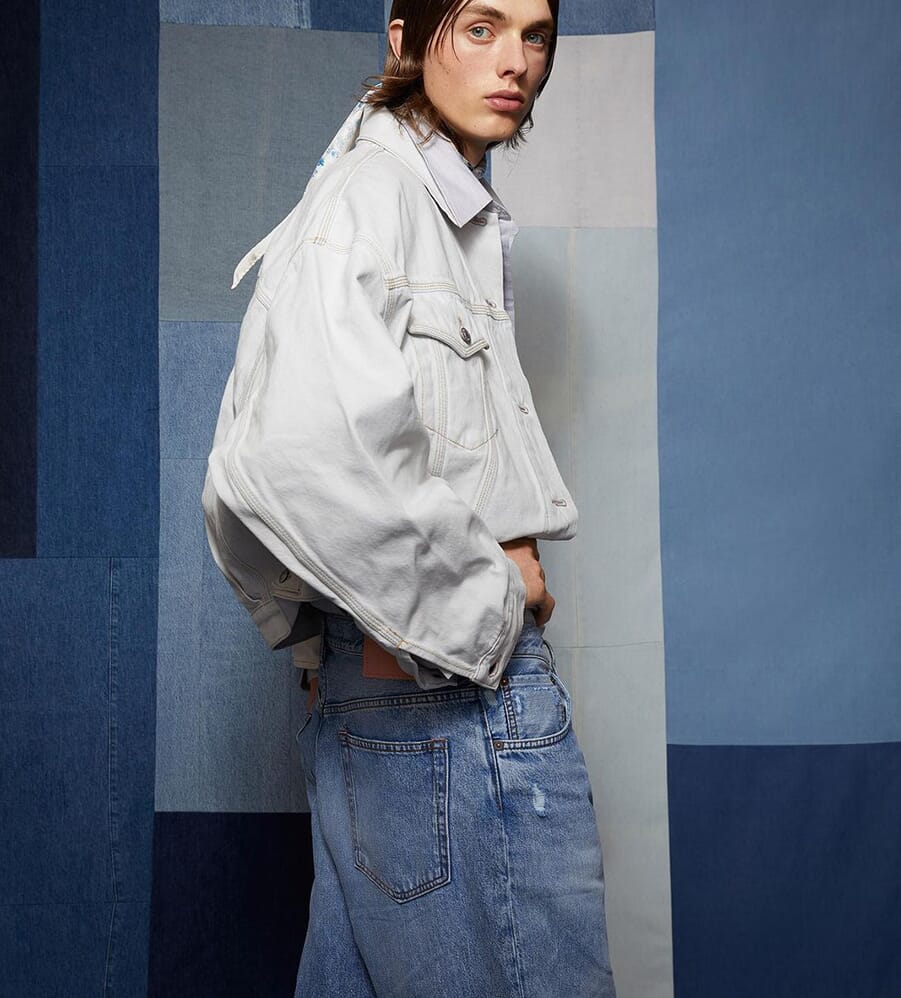 Acne Studios
One of the Scandinavian OGs, Acne Studios was doing minimalist, pared-back clothing before most of today's brands had been established. It has since moved towards more forward-thinking cuts, but its denim offering has remained a constant since its founding in 1996. Black, raw and washed denim is all available in a range of cuts – if you want something wider in the leg, Acne Studios could be the one. 
For more workwear staples, check out our guide to the best overshirts for men. 
Shop all jeans at OPUMO.
---
---