Once regarded as the mere preserve of manual workers, the chore jacket has evolved over the years to garner a reputation as a fully fledged menswear staple. And it's not hard to see why. With its sturdy construction, pared-back aesthetic and high comfort value, it strikes the ultimate smart-casual balance and is ideal for teaming with just about any outfit. Eager to find the chore jacket of your dreams? Read our guide to men's chore jackets for everything you need to know about this fail-safe wardrobe saviour, including its history, how to wear it and the best men's chore jackets to buy in 2023.
Table of Contents
A brief history of chore jackets
The origins of the chore jacket can be traced back to late 19th century France, when it was first developed as a utilitarian garment for railway labourers and engineers. Known as the 'bleu de travail' which translates to 'blue work', its purpose was purely practical, designed to endure the demands of physical labour.
The first chore jackets were traditionally made from hardwearing materials like cotton drill or moleskin – often dyed indigo or dark blue – with a simple collar, button-down front, cuffed sleeves and two or three patch pockets to store any tools required for the job at hand. A loose, slightly boxy fit was chosen for ease of movement and layering potential.
Fast forward to the present day and the chore jacket is more popular than ever, having evolved from its workwear roots to earn a well-deserved place in the mainstream style sphere. Available in all manner of materials, colours and cuts, it's a wardrobe essential that you simply can't go wrong with. Which brings us to...
How to wear a chore jacket
As we've touched upon, the beauty of the chore coat is its inherent versatility. This is a smart jacket that can be easily dressed up or down, making it the perfect go-to for those tricky occasions that call for smart-casual attire. Lean into its workwear roots and team it with a pair of selvedge denim jeans and Derby boots, or take it up a notch and work a business-casual look with a button-up shirt and tailored trousers. For a more laidback streetwear-inspired look, throw a chore jacket on over your favourite hoodie and team with drawstring trousers (the luxe kind, not that threadbare pair from your high school sporting days) and leather sneakers.
Best men's chore jackets to buy in 2023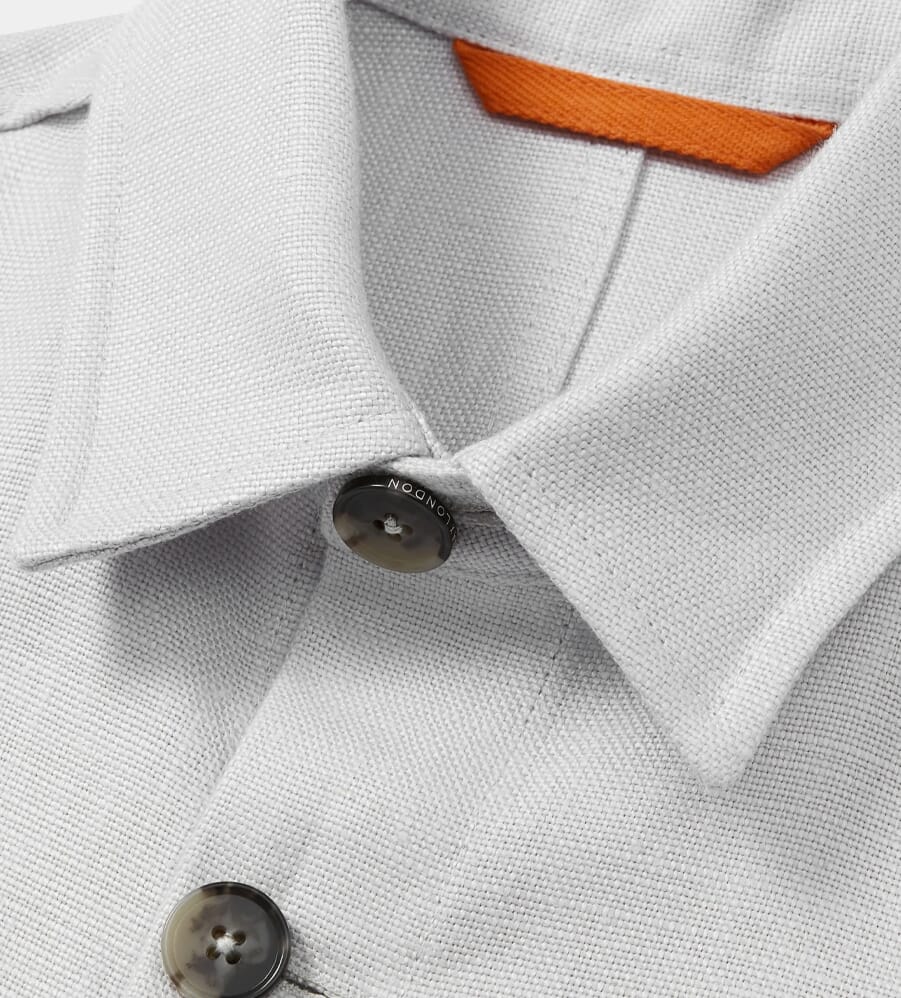 Flax London Heather Grey Midweight Railway Jacket
British brand Flax London is renowned for its masterful use of linen, which is showcased by this beautifully crafted midweight Belgian linen chore jacket. It's sturdy but designed to soften with every wear, developing a look and feel that's unique to you. Wear it buttoned up as a shirt in spring and unbuttoned over a tee in the warmer months.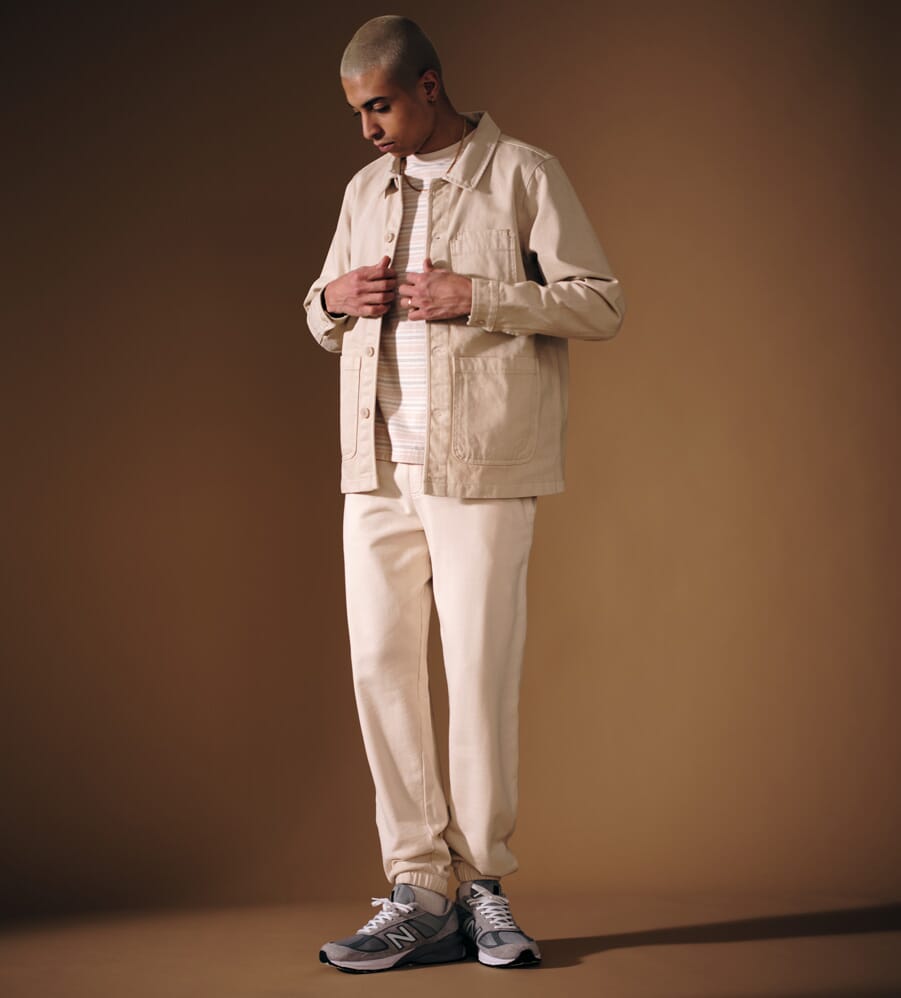 Wax London Chet Jacket Stone
Wax London's chore jackets are among its bestsellers, with the classic Chet Jacket having proven particularly popular. Made from 100% organic cotton and dyed with a low impact garment dyeing process, it's a sustainable everyday staple that you'll reach for time and again.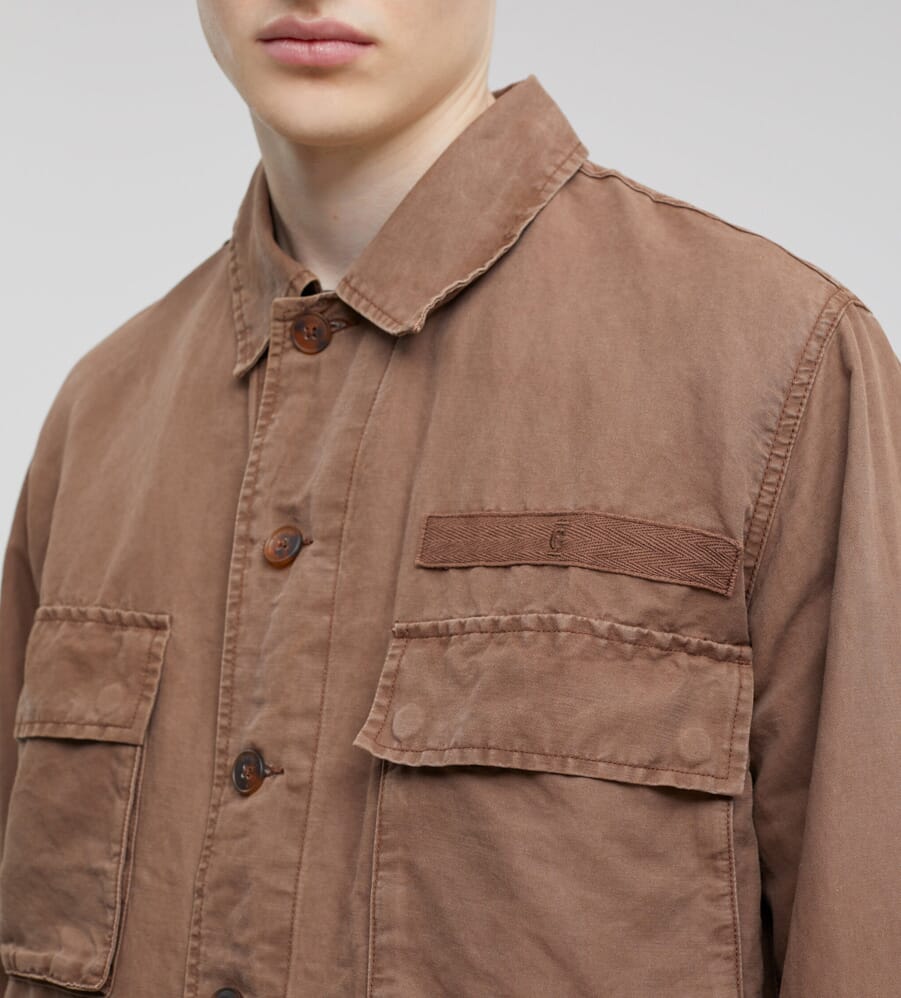 Closed Two Pocket Jacket
This linen-cotton blend jacket from German denim label Closed offers a military-inspired twist on the classic. Its oversized patch pockets and vintage-style washed look will inject your outfit with just the right amount of character.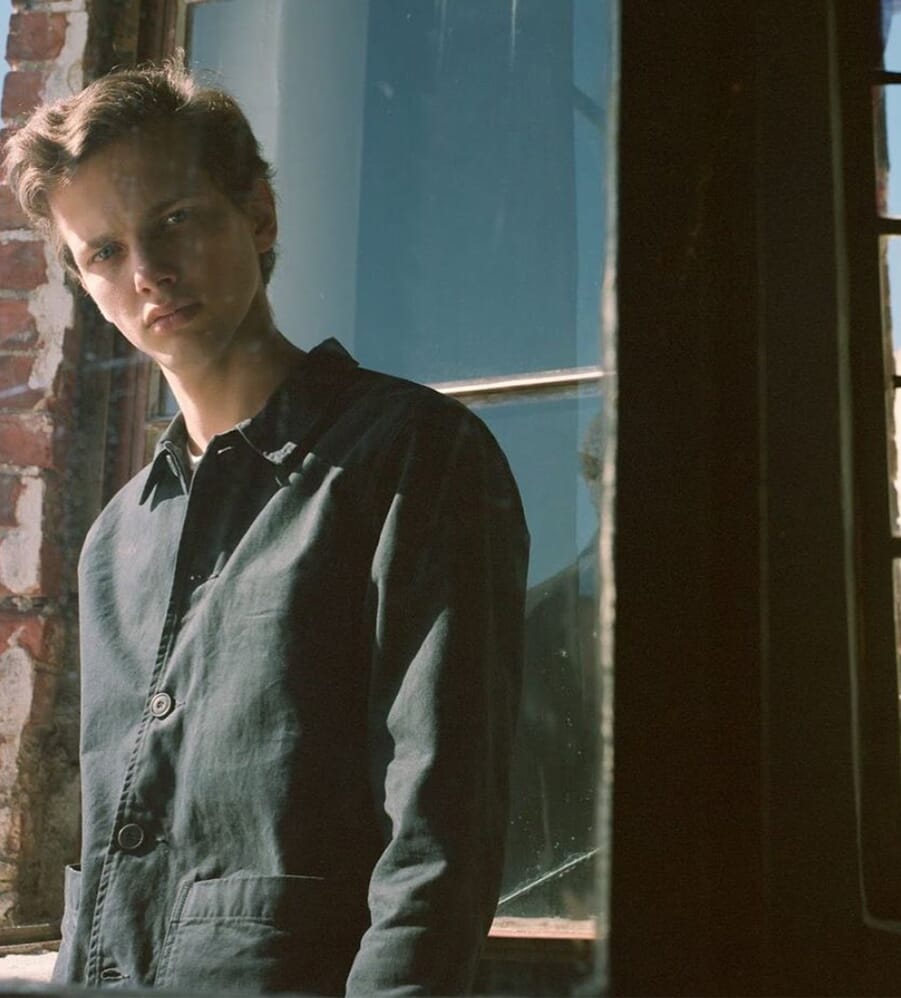 ISTO. Work Jacket
Cut from a premium heavyweight organic cotton fabric that's softened for extra comfort and a lived-in look, ISTO.'s Work Jacket is guaranteed to be a year-round go-to. Team it with cargo trousers and high top trainers for an effortless workwear-inspired look.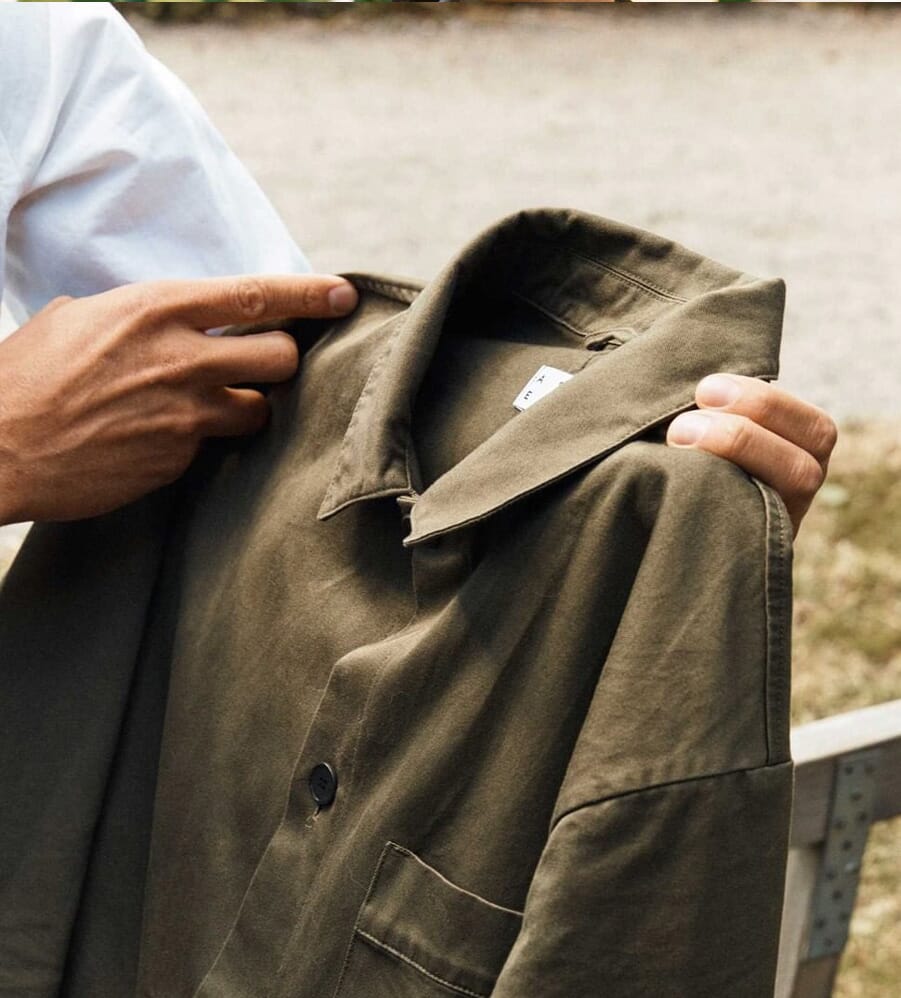 ASKET Overshirt
With its combination of military grade organic cotton fabric and careful tailoring, ASKET's sturdy overshirt is a wardrobe staple that you'll rely on for years to come. We love the fact that ASKET is fully transparent about its production, revealing the full breakdown of costs and the impact of its manufacturing on the environment.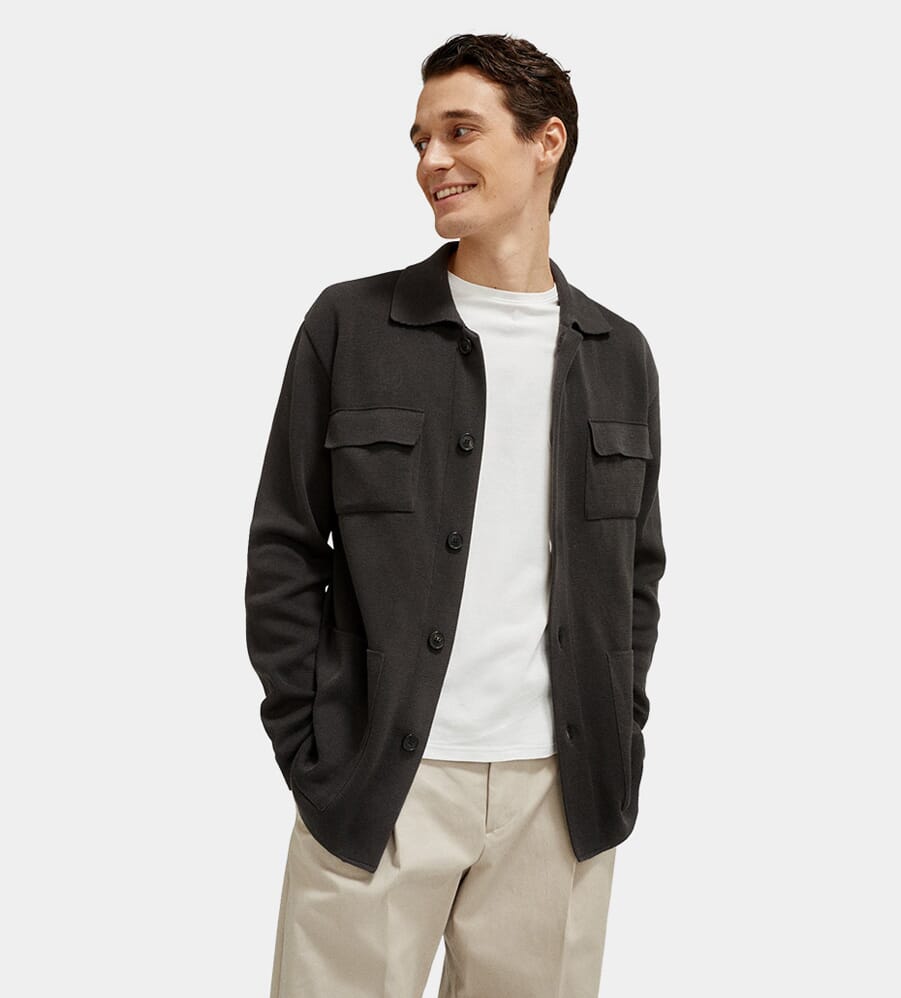 Artknit Studios Organic Cotton Jacket
Made from 100% organic cotton, Artknit Studios' version of the classic chore jacket is a surefire summer staple that's lightweight yet durable. Wear it with a plain-white tee and mid-weight chinos for an elegant take on warm weather dressing.
Corridor Herringbone Twill Military Jacket
Responsibly crafted in India from 100% cotton, this military-inspired twill jacket from New York label Corridor is made to stand the test of time. Its flattering fit, functional construction and minimalist style makes it a versatile layer that you'll rely on year-round.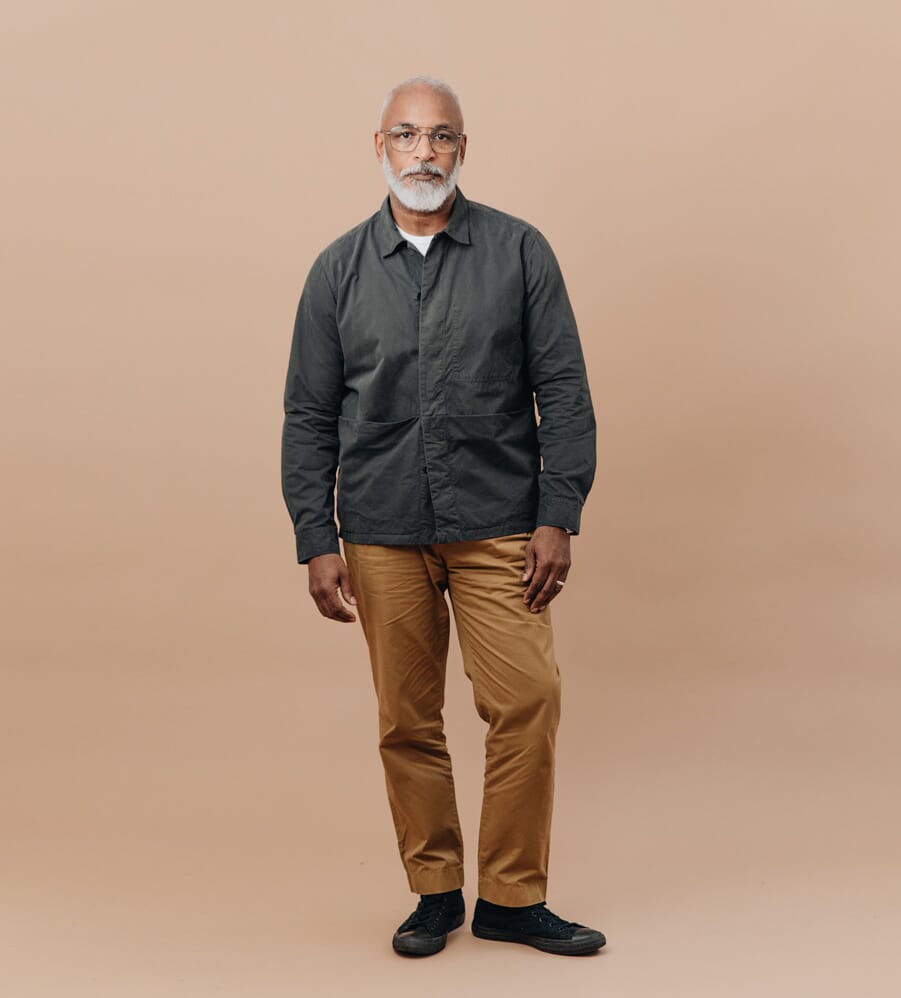 Form&Thread Mechanic Overshirt
With its utilitarian Kangaroo pockets and sturdy cotton twill construction, Form&Thread's take on the chore jacket gives off serious old-school workwear vibes. Team it with indigo jeans and a sturdy pair of boots for an effortless transeasonal look.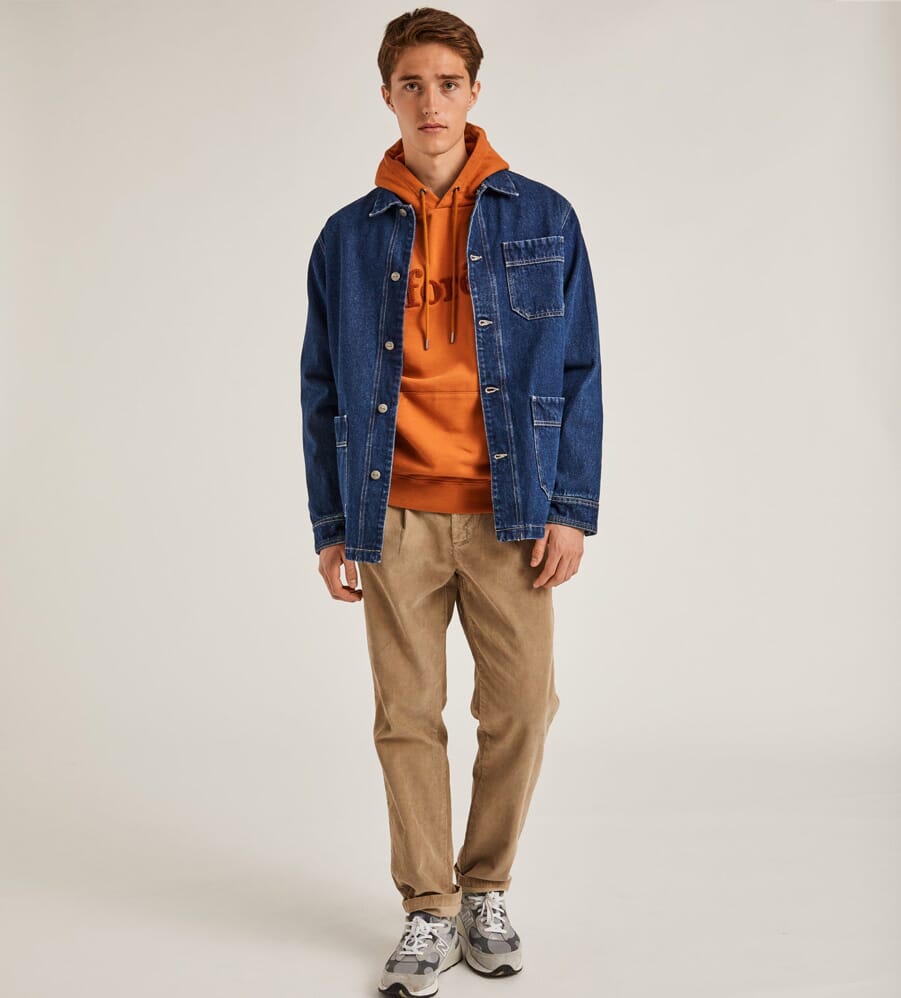 Forét Rowan Denim Overshirt
Crafted from organic cotton, this minimalist men's denim chore jacket from Danish label Forét is a fail-safe workwear-inspired staple that can be easily dressed up or down. Team it with drawstring trousers and leather trainers for a sports-luxe look or amp things up with tailored trousers and loafers for an effortless take on smart casual style.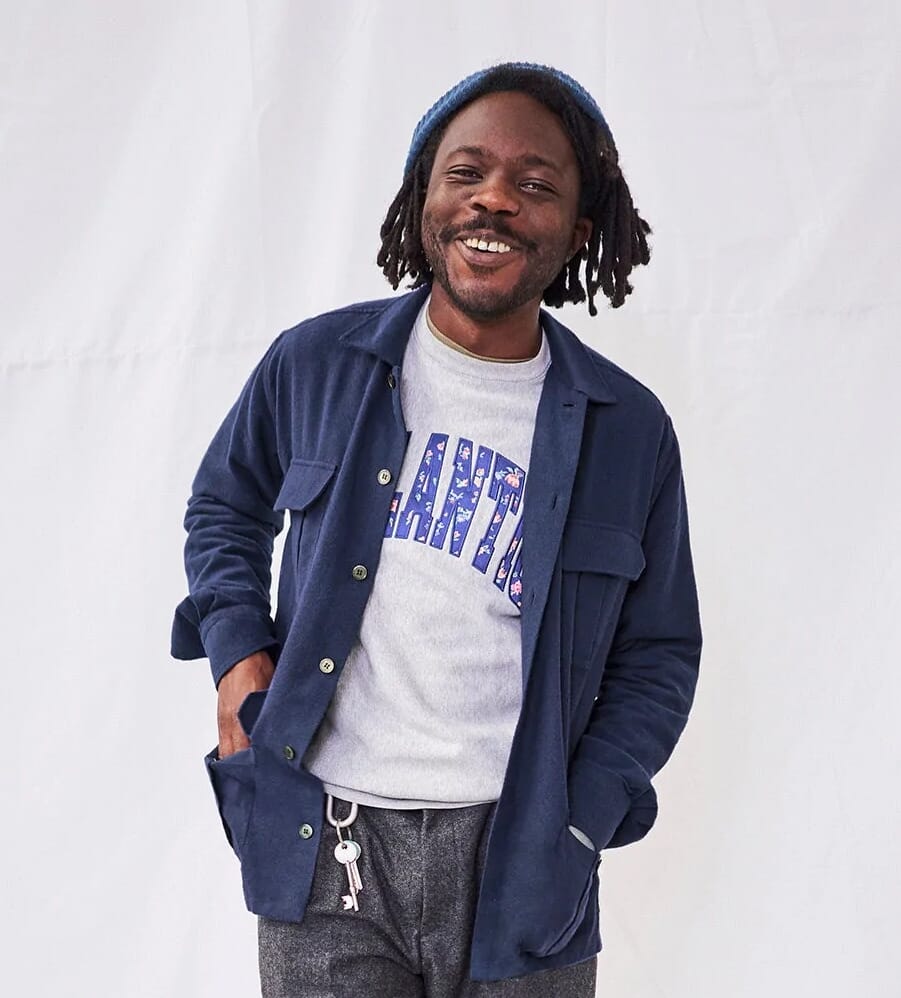 Neem Recycled Italian Flannel Navy Overshirt
This utilitarian-inspired chore jacket from Neem epitomises the label's sustainable approach to craftsmanship. Made from 50% recycled cotton, it's a planet-friendly purchase that also happens to look the part. Team with tailored trousers and Derby shoes for a fail-safe office-friendly look.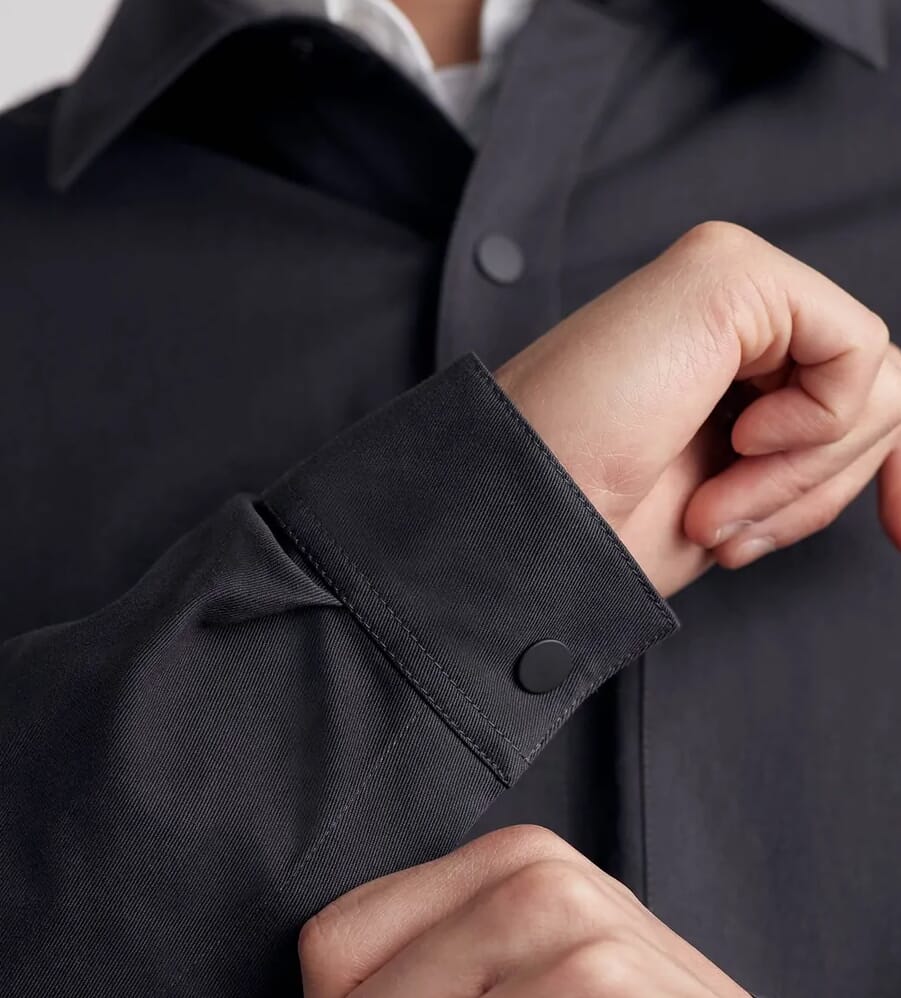 L'Estrange 24 Overshirt
L'Estrange's take on the classic chore jacket is suitably sophisticated. The London-based label has done away with the extra pockets to create a pared back silhouette that places emphasis on quality of construction over extraneous detailing. Crafted from heavyweight Italian stretch cotton, it's the perfect year-round layering tool.
Now, get the full low-down on overshirts.
---
---