With the ever-increasing relaxing of dress codes (read: a newfound collective obsession with loungewear) it's never been more important to master smart casual style. Calling for comfort and elegance in equal measure, it's notoriously tricky to pull off and all-too-easy to get wrong, but get the balance right and you're golden. Not quite sure where to start? Cut through the confusion with our straightforward guide to mastering the smart casual dress code...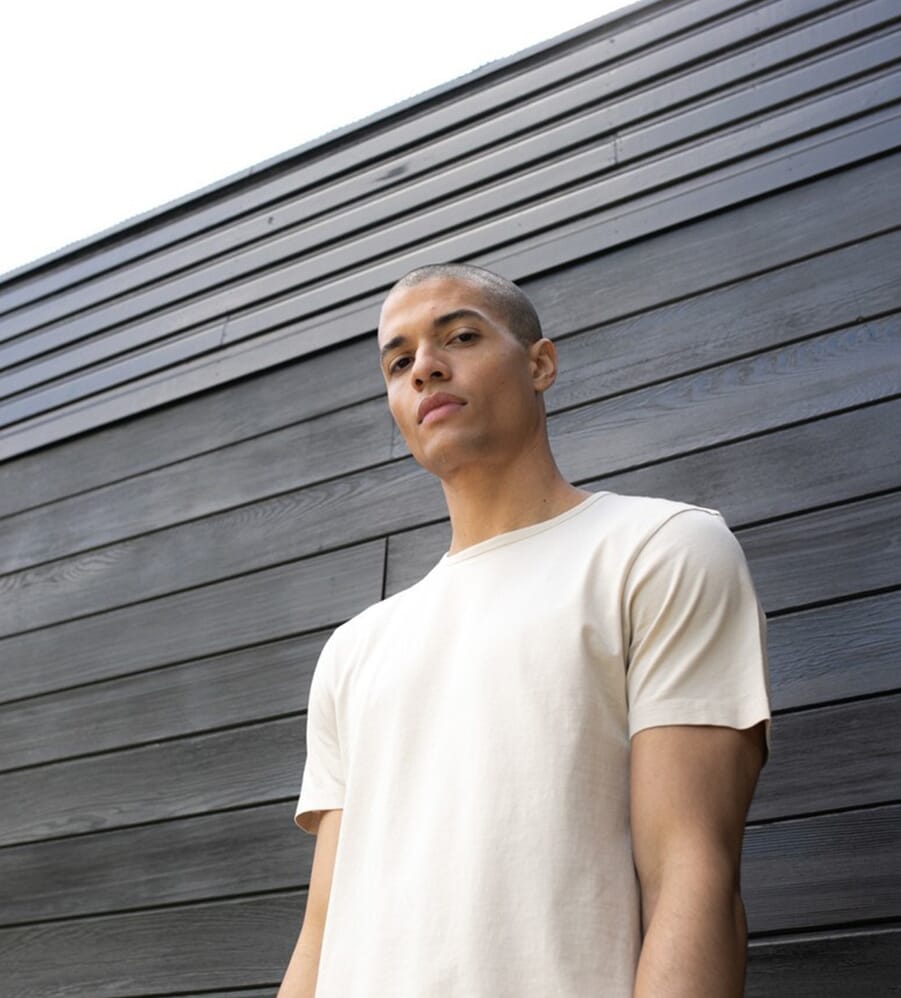 What is the smart casual dress code?
Quite literally a combination of two opposing dress codes, smart casual is a rather elusive concept that's open to myriad interpretations. It differs slightly from the business casual dress code in that it's slightly less formal and not strictly limited to an office setting. Rather, this is a dress code that's ideal for a nice dinner, elegant drinks event or even a wedding (when the invitation specifies it).
The key to mastering smart casual style is to give weight to both sides, ensuring your outfit is neat and sophisticated but not stuffy. If in doubt, it's always safest to lean more towards the 'smart' end of the spectrum, opting for classic silhouettes, tailored cuts and tasteful neutral hues.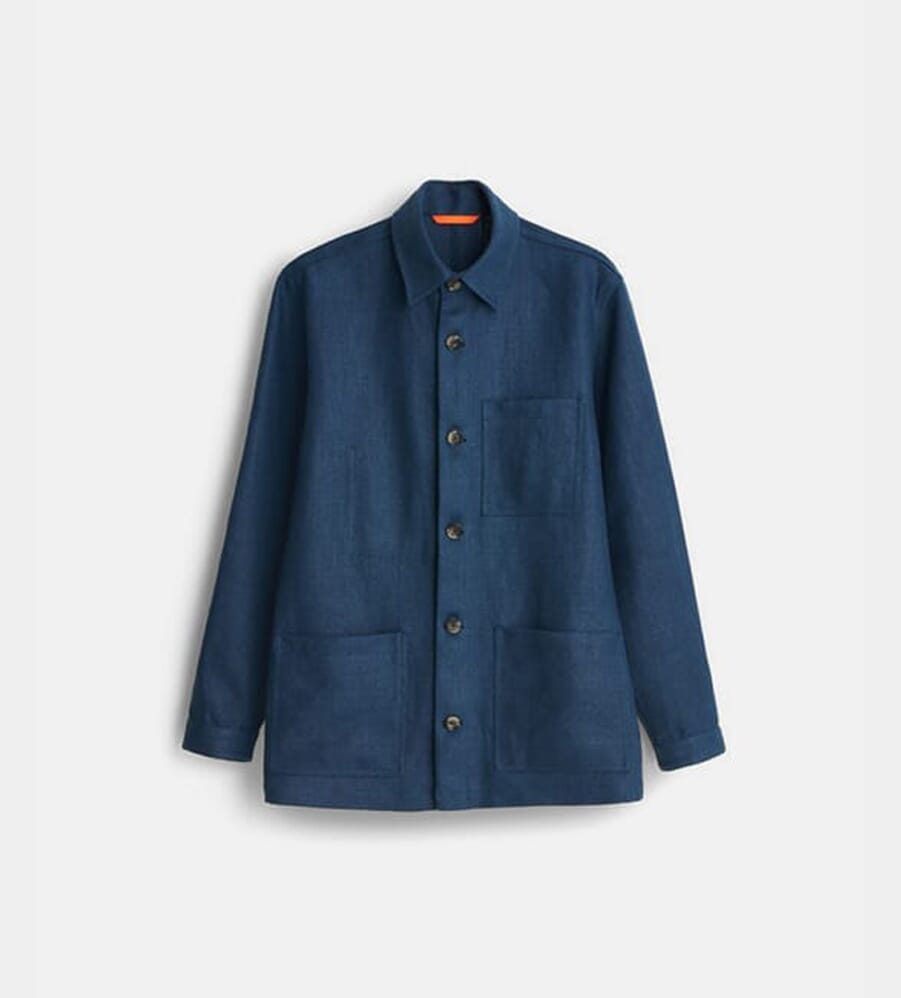 What counts as smart casual?
Technically, almost any item of clothing — except for sweatpants — could qualify as smart casual. The context of the rest of your outfit is crucial. For example, a crisp and clean white T-shirt is an effortless smart casual fail-safe if teamed with tailored trousers and a suit jacket. Dark denim jeans (as long as they're not ripped, bleached or too tight) can be smart casual when worn with loafers and an Oxford shirt. Other smart casual staples include ever-versatile chore jackets, chinos, which are less formal than suit trousers but smarter than jeans, knitted polo shirts, grandad collar shirts, roll neck knits and the true hero of any smart casual wardrobe — a deconstructed navy blazer. Opt for well-cut pieces in high quality materials to avoid a scruffy look.
When it comes to footwear, elegant leather trainers in a single classic hue are totally appropriate and will lend a casual edge to more dressy attire. Loafers, derbies and brogues are also reliable options. Keep accessories timeless: a well-made leather belt, dress watch and simple cord bracelet will complement rather than take away from the rest of your outfit.
What not to wear when the dress code is smart casual
If it's something you tend to wear around the house — old jeans, threadbare tees and the like — save it for hangover days in front of the TV. Sportswear should also be avoided for the most part, unless it's a particularly sleek pair of sneakers or tailored technical jacket (grey marl is a no-go). Bold colours, garish prints and loud patterns should feature sparingly, if at all. Unless you're 100% confident in your statement-making garb, keeping things classic is always the best bet.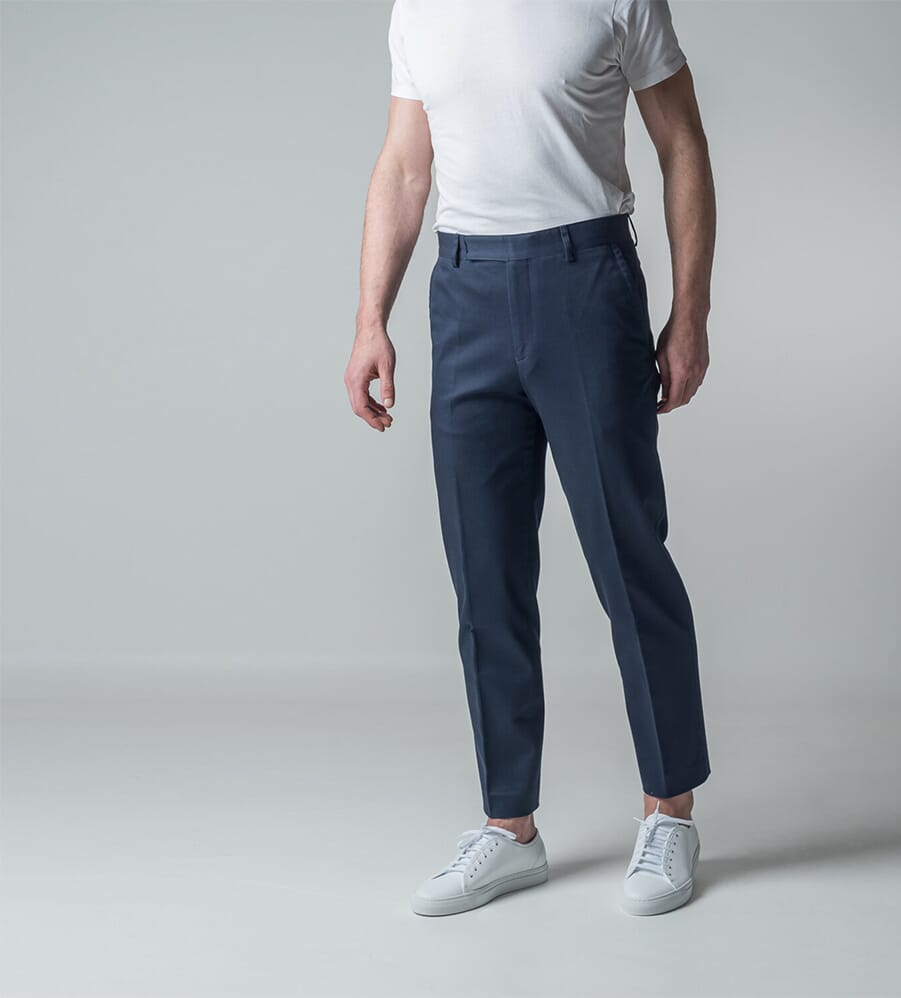 The best smart casual buys
Artisan Lab Navy Chinos
Navy chinos will serve you well for just about any occasion, so invest wisely in a classic style that's made to last. This Italian-made pair from Artisan Lab features a medium-high rise with a flat front and simple single pleat for a contemporary yet timeless look.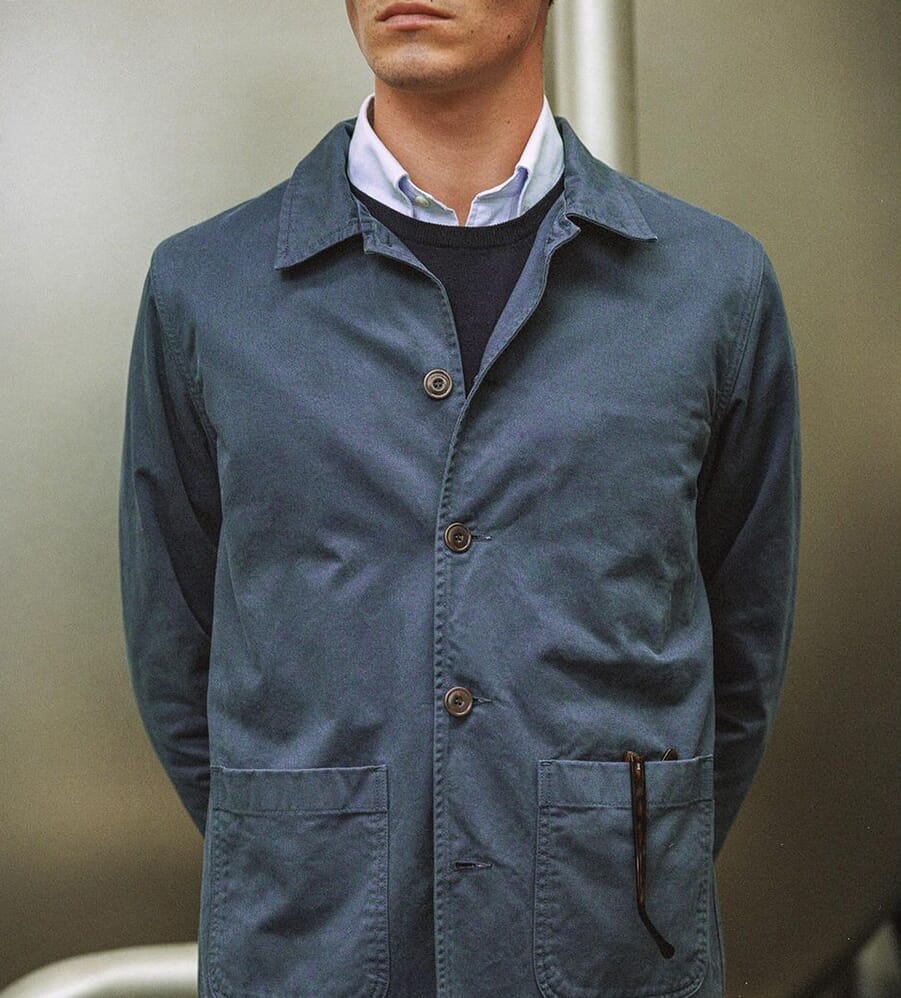 ISTO. work Jacket
Inspired by the traditional and timeless French worker's jacket — the 'bleu de travail' — this jacket from Lisbon-based label ISTO. will inject your outfit with a subtle dose of utilitarian style. Wear it with a button-up shirt, dark denim jeans and Chelsea boots for a look that's equally ideal for work and play.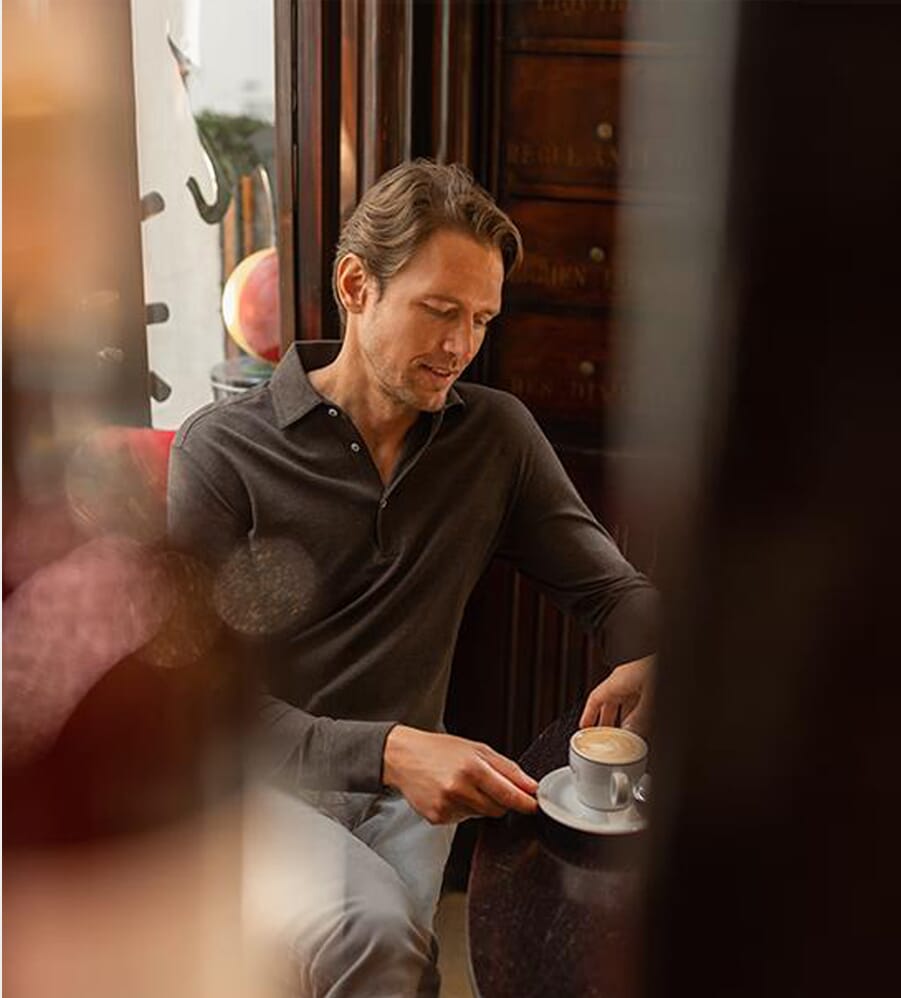 Luca Faloni Brera Piqué Polo Shirt
Luca Faloni's take on the classic polo shirt is as elegant as we would expect from the renowned Made-in-Italy brand. Crafted from super soft Italian cotton pique, and finished with mother-of-pearl buttons, it will look great layered underneath a blazer for relaxed smart-casual appeal.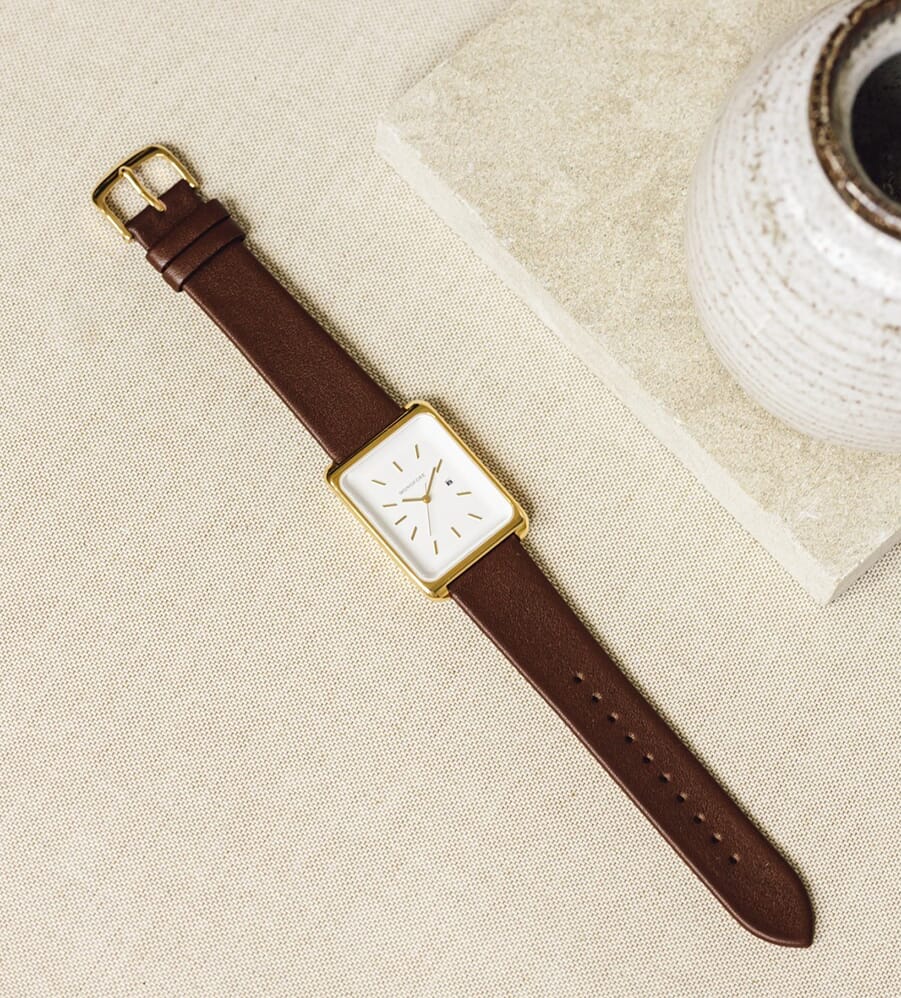 Monofore M01 Gold Watch 38mm 
Monofore's signature rectangular watches are perfectly pared back, with a curved dial and domed glass that eliminate shadows and create a clean, unbroken line. The brown Italian leather strap adds a touch of luxury to any outfit.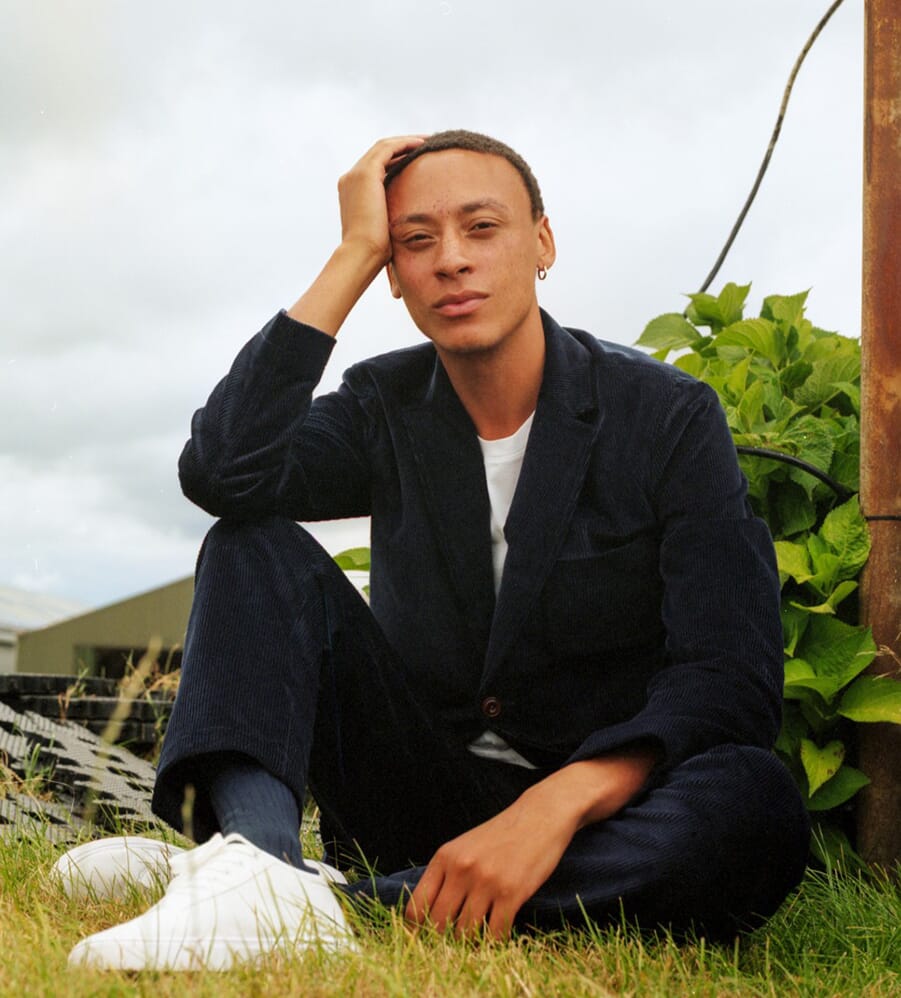 SIRPLUS Navy Organic Cotton Corduroy Blazer
Corduroy's inherent versatility makes it the perfect material for smart casual staples, like this vintage-inspired organic cotton corduroy blazer from SIRPLUS. Wear it alone with jeans and an Oxford shirt or throw it over a crisp white T-shirt and team it with the matching trousers and a pair of brogues.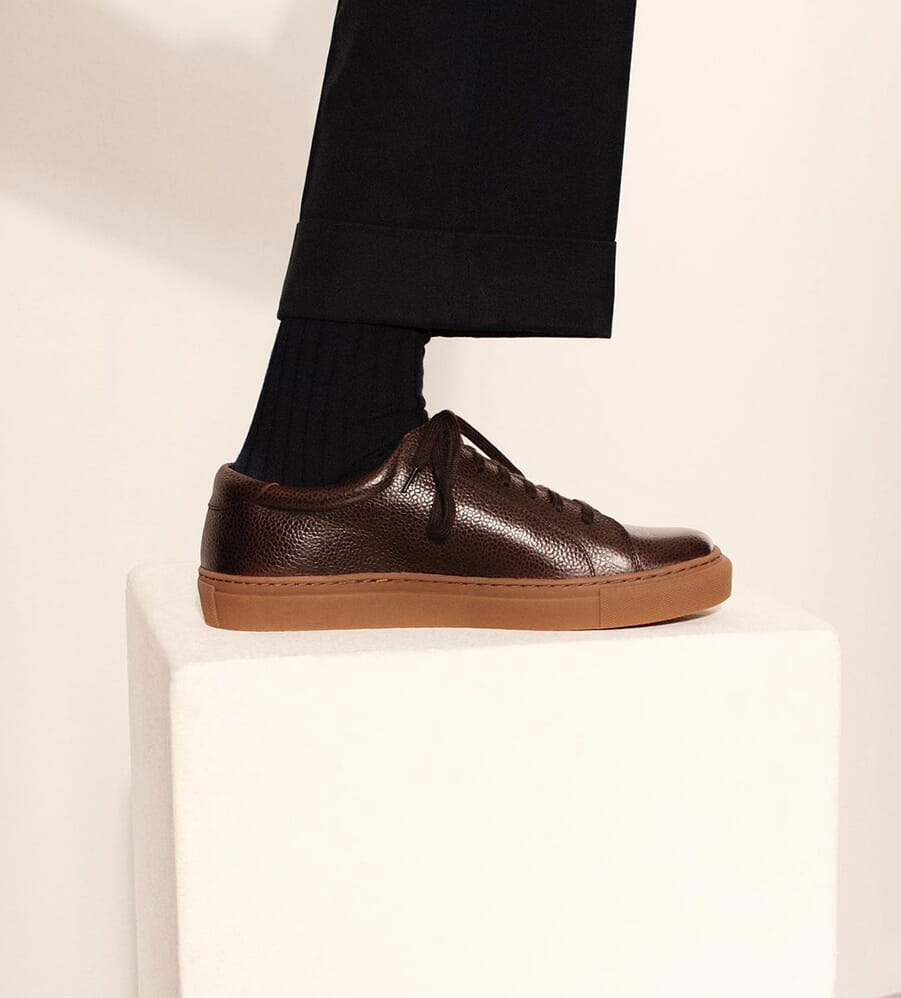 Myrqvist Oaxen Country Calf Leather Sneakers
Handcrafted in Portugal using full grain calf leather from the renowned French tannery Du Puy, these luxurious sneakers from Swedish footwear label Myrqvist certainly put your beat-up canvas kicks to shame. Wear them with a suit to balance out the formality.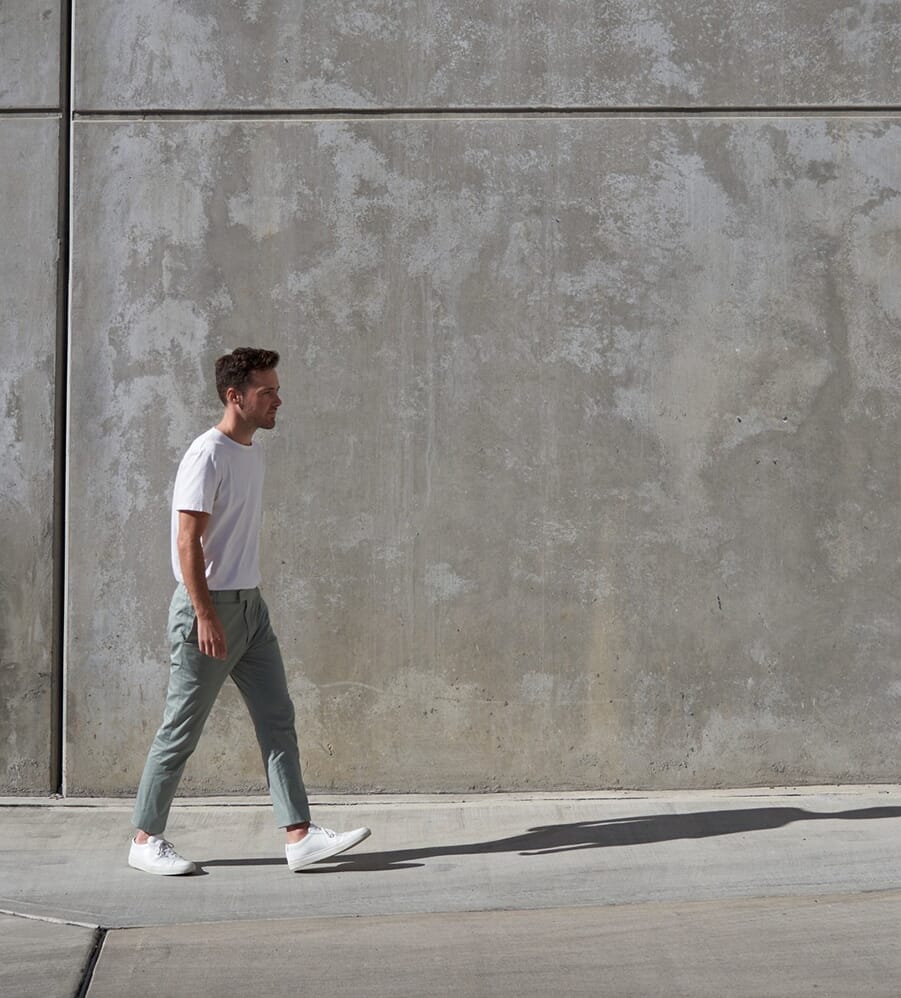 L'Estrange Organic Tailored Tee
In typical L'Estrange style, the London-based label has taken an everyday staple — the humble white T-shirt — and elevated it for more elegant occasions. Made from super soft organic 175GSM cotton, it's tailored for a perfect fit, with a back-pleat for increased movement, a subtle curved hem and split sides. Wear it with tailored trousers and loafers for effortlessly sophisticated style.
You've mastered smart casual style, now brush up on how to dress for a business casual dress code.
---
---