So, your sneakers addiction is getting slightly out of hand and you're looking for a smarter shoe to take your outfits up a notch? Enter the brogue. Men's brogues have been around for centuries, but they endure today as the go-to shoes for myriad occasions, both formal and casual. If you're ready to add a pair to your footwear collection, scroll on for a guide to brogues, including the best brands for men's brogues right now.
Table of Contents
What exactly are brogues?
First things first: what makes a shoe a brogue? Put simply, brogue refers to any low-heeled shoe with decorative perforations (known as 'broguing') along the serrated pieces of the leather uppers. Said to have originated in Ireland and Scotland, brogues were traditionally worn by men for walking in the countryside, as the perforations allowed the upper to dry more quickly in wet conditions. These days, the brogue is considered one of the most versatile styles in a man's footwear arsenal: you can find Derby brogues, Oxford brogues and even brogued sneakers.
How to wear brogues
The best thing about brogues is their ability to bridge the oh-so-tricky gap between smart and casual. Thanks to their refined silhouette, lace-up construction and elegant perforations, brogues will serve you well for formal affairs, teamed with a sophisticated suit. They're also perfect for the office: wear them with tailored wide-leg trousers, a crisp white tee and an unstructured blazer for an effortless business-casual look. Otherwise, keep things casual, by styling a pair of brogues with your relaxed everyday ensemble of selvedge denim jeans and an overshirt. As a general rule of thumb, the busier the detailing on the toe cap, the more casual the brogues.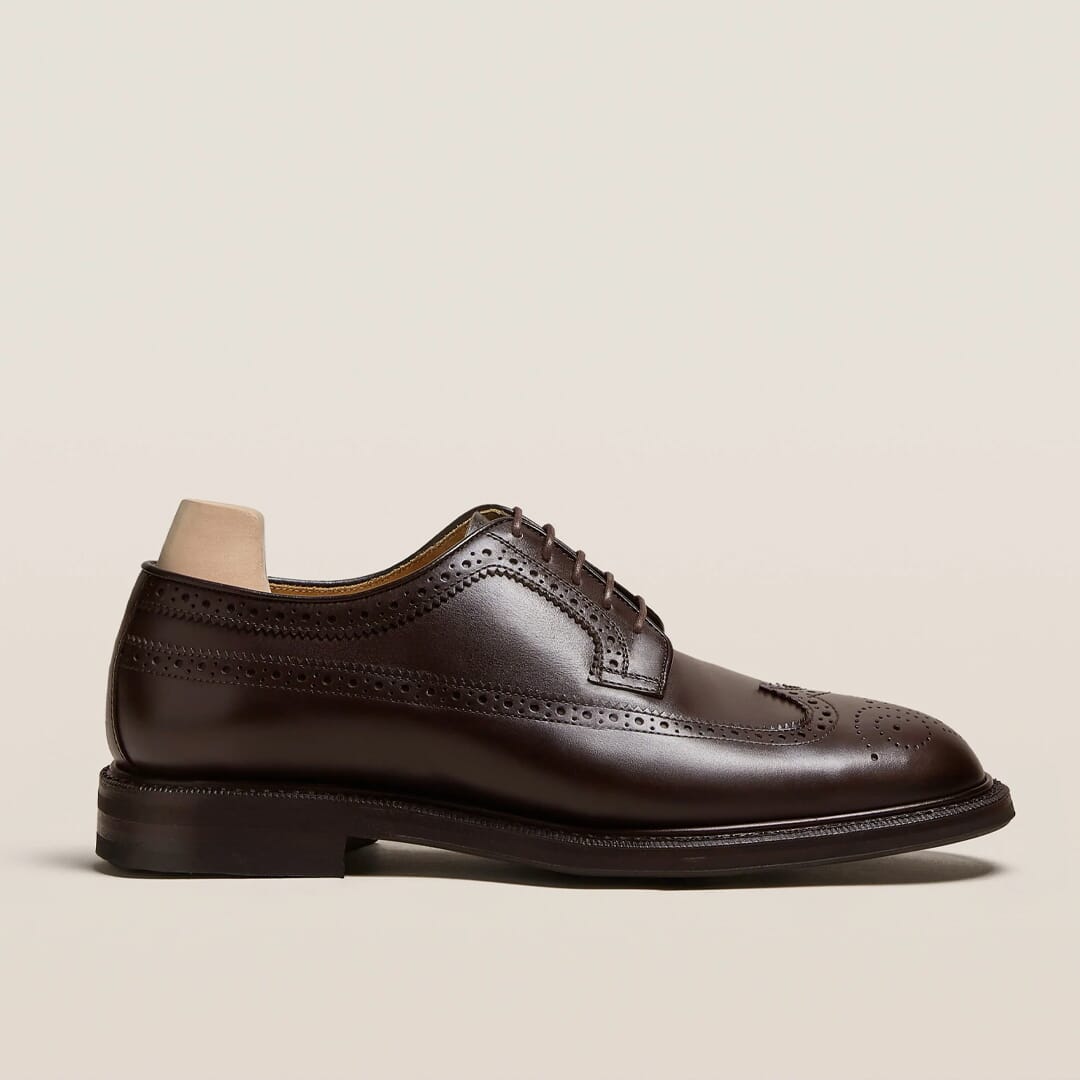 Best brands for men's brogues in 2023
Myrqvist
Myrqvist is revolutionising the men's footwear market with a direct-to-consumer model that allows the Swedish label to offer a price much closer to the production cost than that of traditional footwear brands. Its styles are handcrafted in Portugal using Goodyear welted construction, so you can rest assured they'll stand the test of time. Take the Orust Derby brogues for instance: Finished with a 360° storm welt for water protection and a double studded rubber sole, they'll see you stylishly through many years of wear. The full grain calf leather is supple yet sturdy.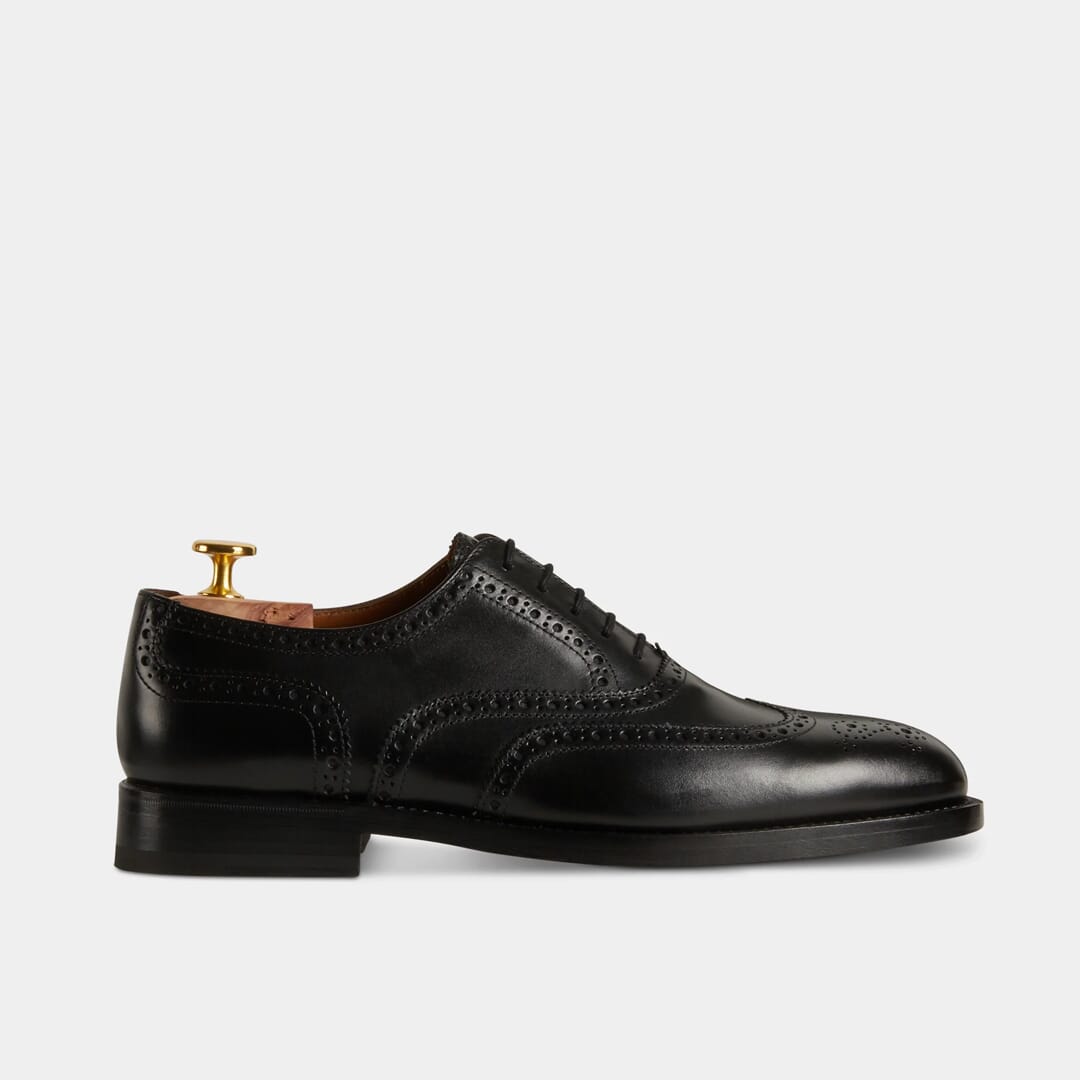 Velasca
Italian footwear label Velasca is renowned for its meticulous approach to the design and construction of its elegant men's shoes. These full-grain leather Oxford brogues epitomise the brand's commitment to craftsmanship. A full brogue design characterises the opaque black upper, while a slim profile lends the shoe a sense of refinement. Team them with a classic single breasted suit for instant elegance.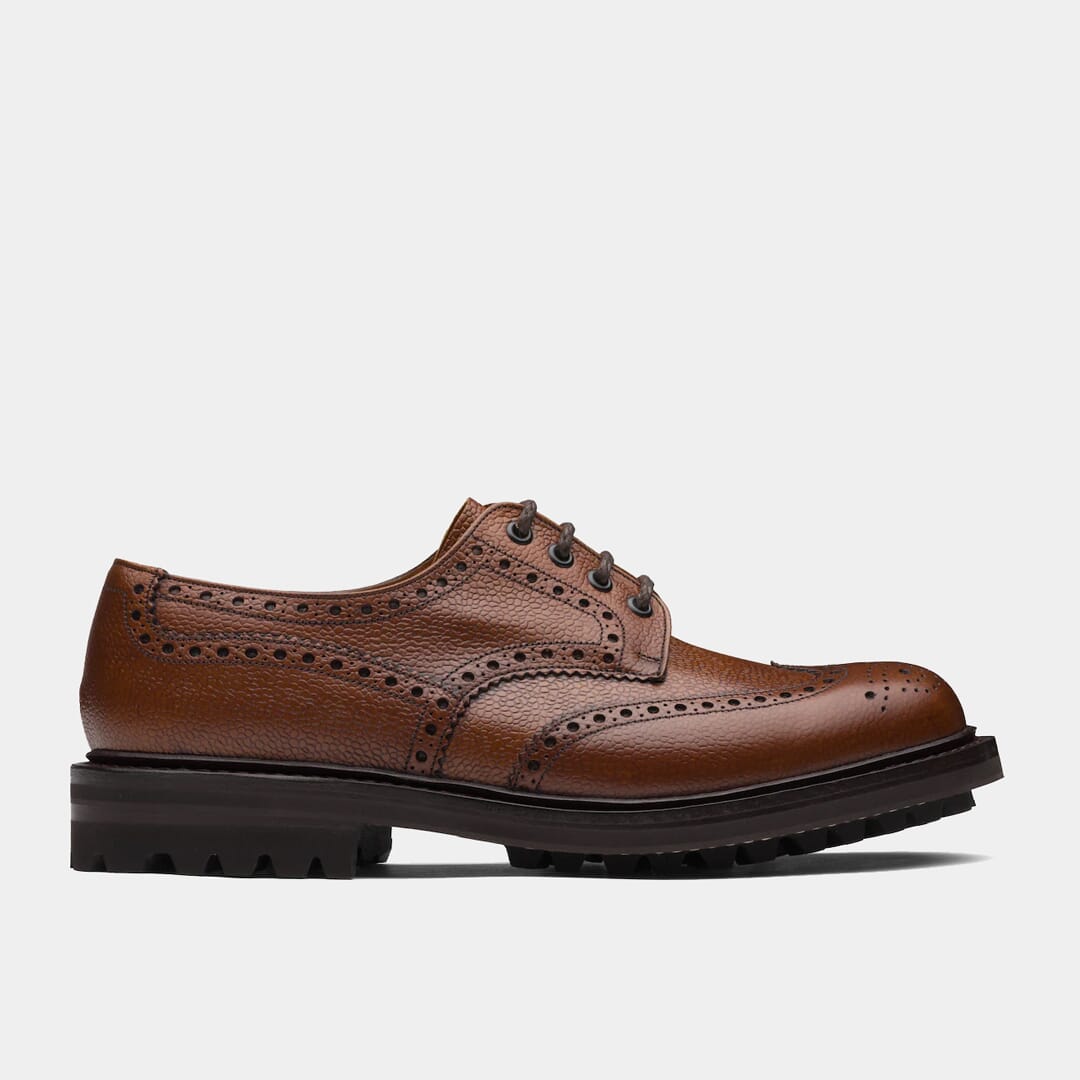 Church's
British footwear label Church's was established in the 1800s and remains as beloved as ever. The brand's McPherson LW shoe harks back to original styles. Crafted from finely grained calf leather and detailed with decorative longwing brogue perforations, it boasts a chunky yet lightweight sole with a storm welt for added traction. The rugged look of these brogues will complement any casual outfit: try them with thick ribbed socks and rolled-up jeans.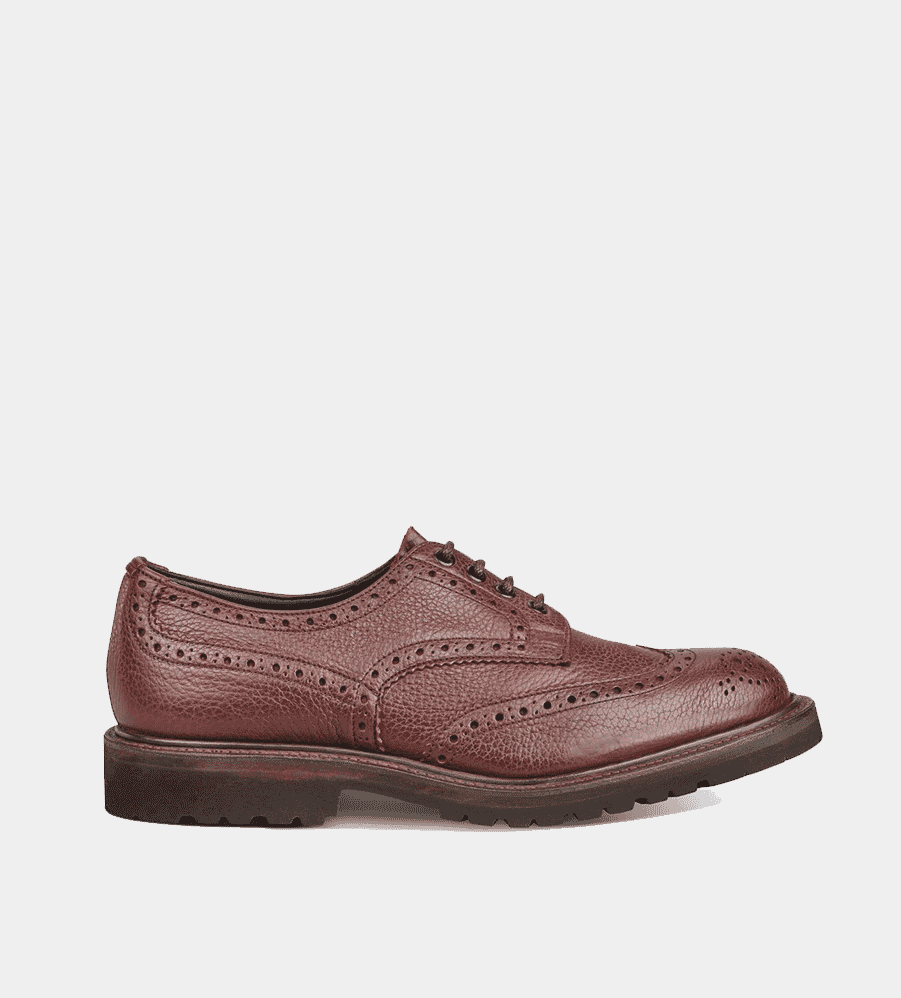 Tricker's
Hailing from Northampton, the home of the British shoemaking industry, Tricker's is serious about shoes. Its rich heritage informs its classic and timeless design, as encapsulated by the iconic Bourton Country Shoe. This is a heavy Derby shoe that features the brogue detailing synonymous with true country shoes. Crafted from strong shrunken grain leather and set on a hard-wearing rubber sole with a storm welt, these brogues are as stable and sturdy as they come.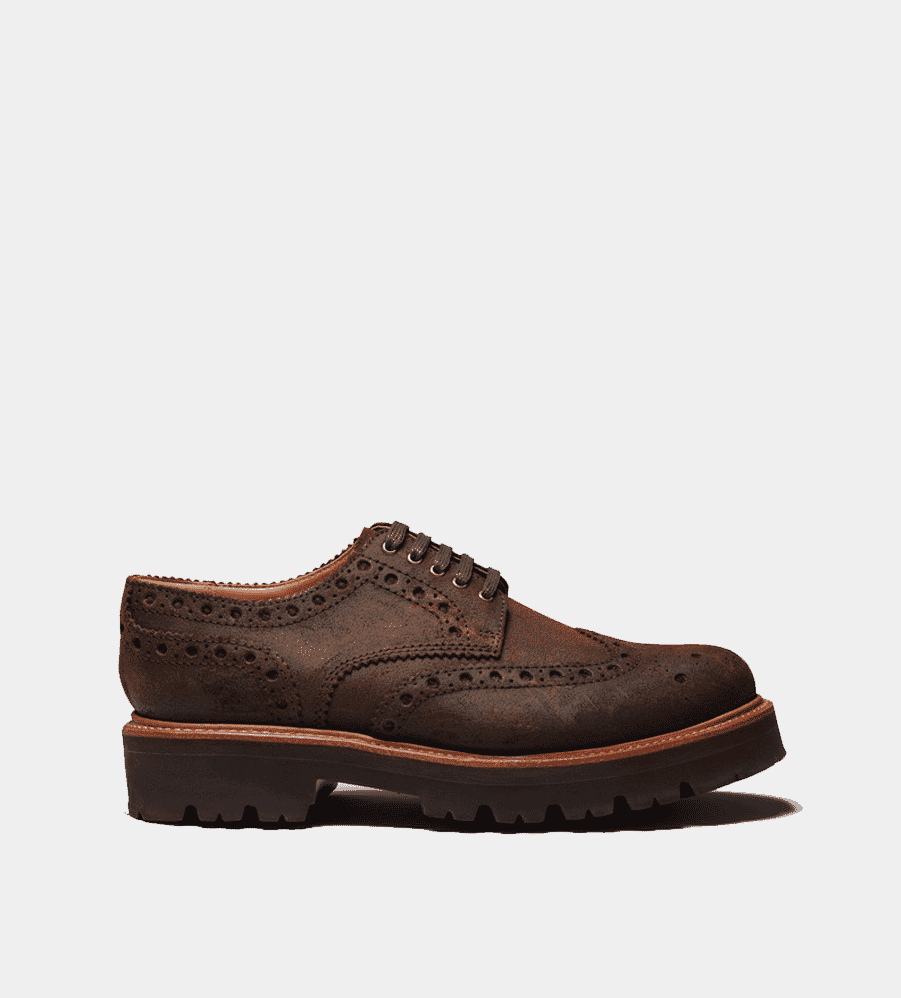 Grenson
Northampton-based shoemakers Grenson have been applying the same level of considered craftsmanship to their footwear for centuries. The brand's popular Archie brogues are evidence. Crafted from Steads waxy commander leather, they boast a characterful, rugged look and water resistance, while the decorative perforations offer a touch of elegance. Team with double denim for an easy weekend-ready look.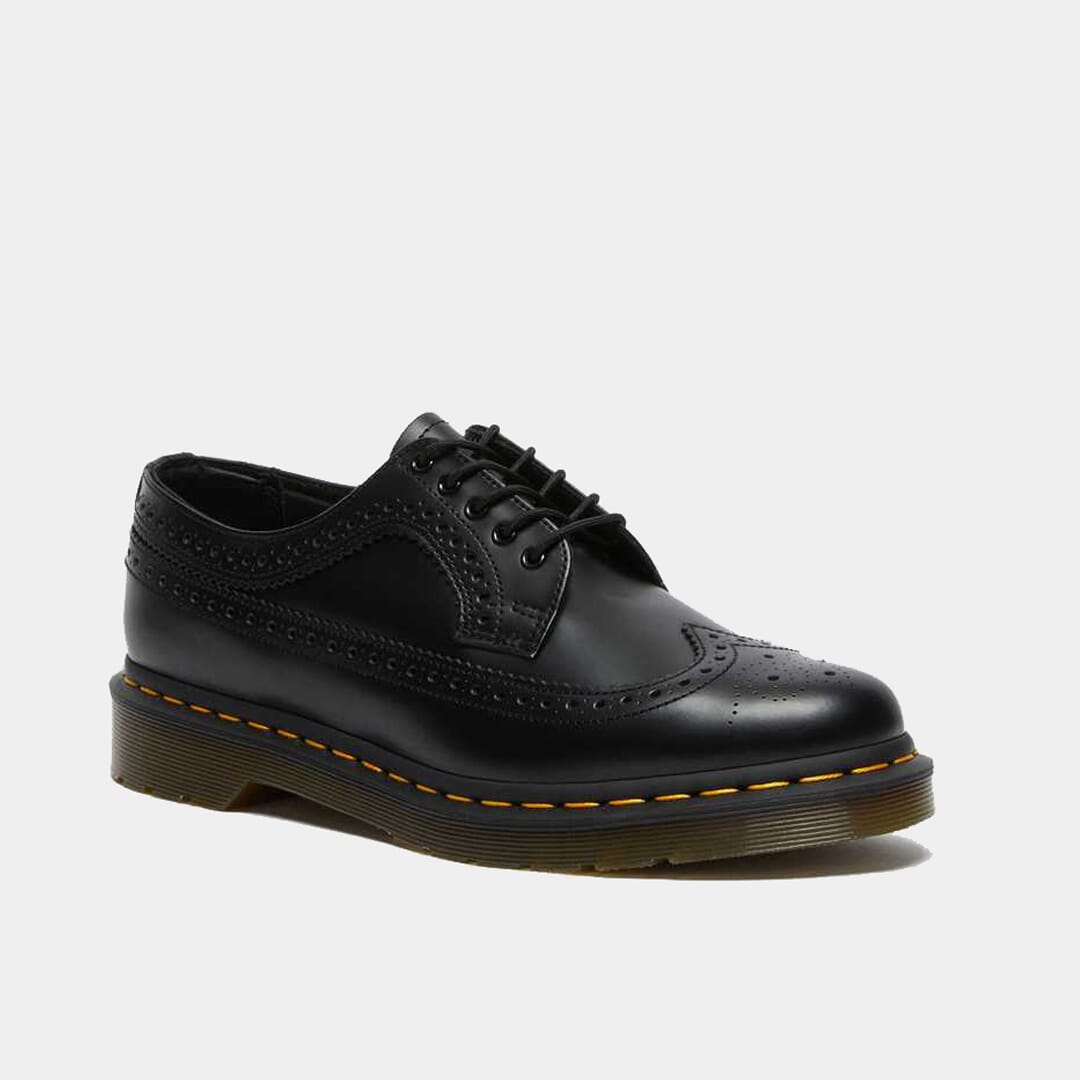 Dr Martens
You can never go wrong with a pair of trusty Docs. These Dr Martens men's brogues reference the brand's original 1960s style, combining the iconic yellow stitching with air-cushioned soles and wingtip broguing. Channel the inherent rebellious spirit of Dr Martens and style these shoes with frayed raw denim jeans and a worker jacket.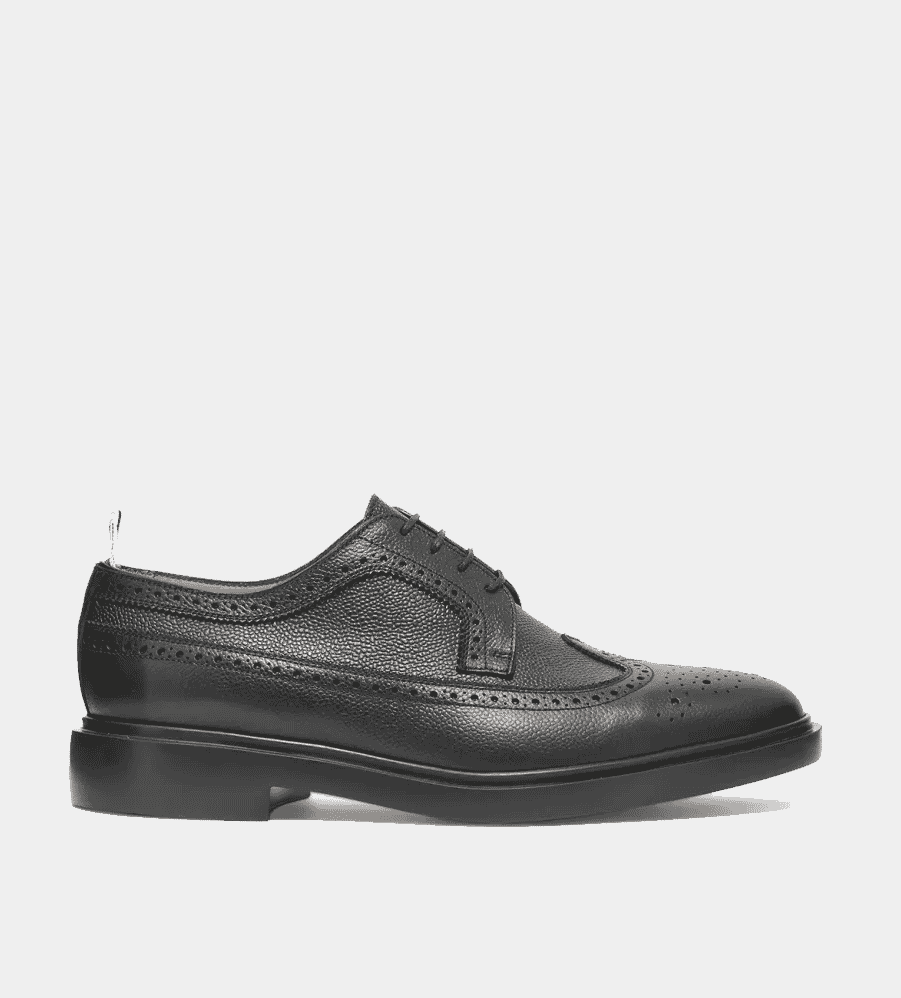 Thom Browne
Keep things classic in a pair of black longwing brogues from Thom Browne. This super-sleek style is crafted in Italy from pebble grain leather, with hand-finished broguing details – like pinked edges and cutouts – which will subtly enhance any outfit. Wear them with a meticulously tailored suit to really up the ante.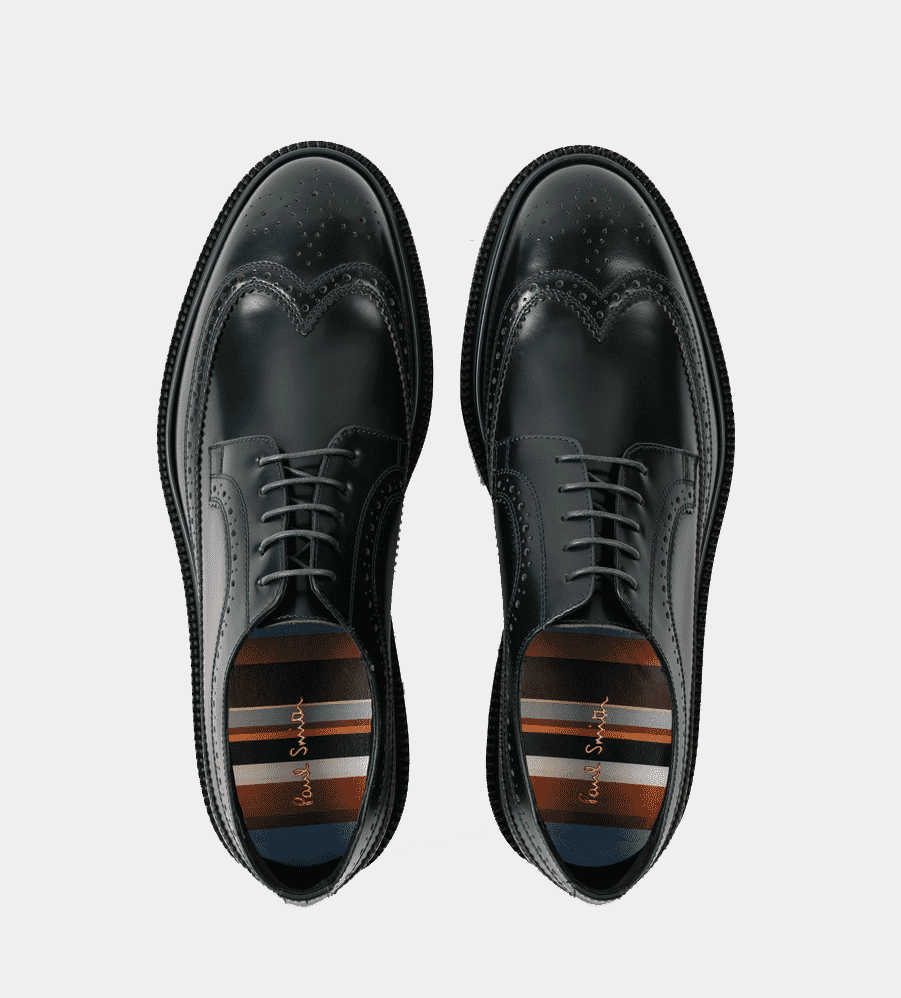 Paul Smith
Paul Smith excels at taking classic menswear items and giving them an exuberant twist for an added sense of playfulness. These chunky, bottle-green 'Count' brogues achieve just that. Crafted in Italy from premium leather, they feature classic longwing styling. The chunky rubber soles will give you just the lift you need, whether you're simply walking down the street or commanding the attention of a boardroom meeting.
Discover another men's footwear classic: the penny loafer.
---
---