Whether you're opting for a leather high-top trainer to lend a sporty edge to your ensembles or a minimalist leather shoe for all-round versatility, modern-day dressing calls for at least one pair of premium leather sneakers. The perfect match for anything from jeans to formal trousers, a well made pair of simple yet elegant men's leather sneakers is a fail-safe investment that will serve you well season after season, year after year.
To illustrate our point, we've highlighted the skillsets of some of our favourite men's sneaker labels, plus the leather styles they've perfected. So scroll on to discover the best men's leather sneakers that will see you through 2023 and beyond.

The best men's leather sneakers in 2023
Velasca
From timeless Chelsea boots to sleek leather sneakers; elegant penny loafers to Goodyear welted Oxford shoes, all of Velasca's shoes are made following the centuries-old tradition of Italian craftsmanship. Artisans in the shoemaking district of Montegranaro handcraft the shoes using the finest French calf leather for the uppers, along with leather soles for the classic styles or innovative Vibram rubber soles for more casual shoes.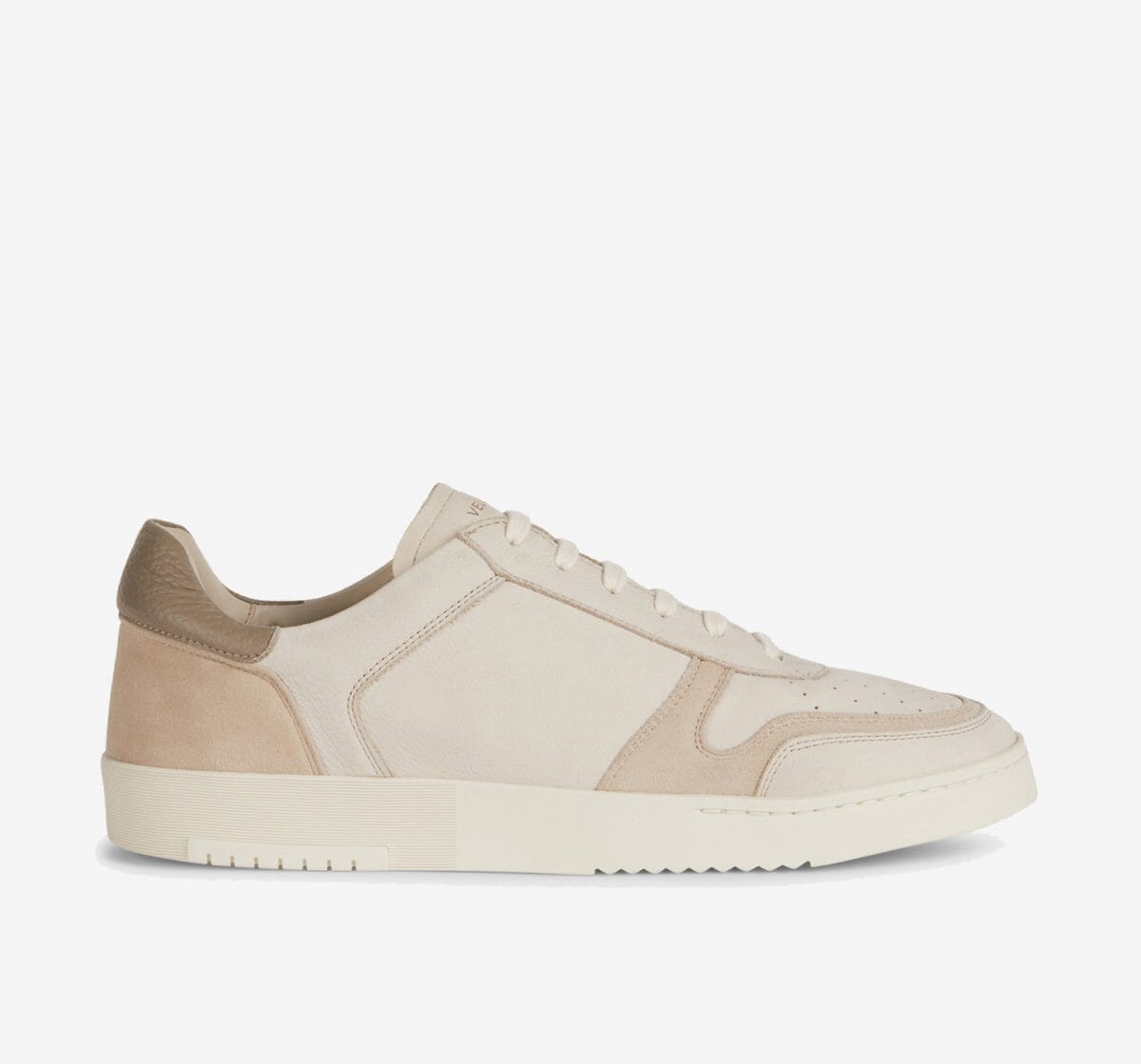 The label's Italian-made Malnatt style is inspired by '70s tennis shoes, with a sporty silhouette that maintains a sleek aesthetic. A combination of smooth calfskin and nubuck leather results in a unique contrast between textures. Team these luxury sneakers with corduroy trousers and a camp collar shirt for a contemporary take on vintage style.
---
---

Dalgado
German label Dalgado was founded by Rene and Jan Juelicher in 2017, as a response to their frustration with the luxury mark-ups and lack of information regarding materials in the fashion industry. The duo set out to honour transparency and authenticity when it comes to modern design, offering a range of premium leather accessories and footwear at affordable prices.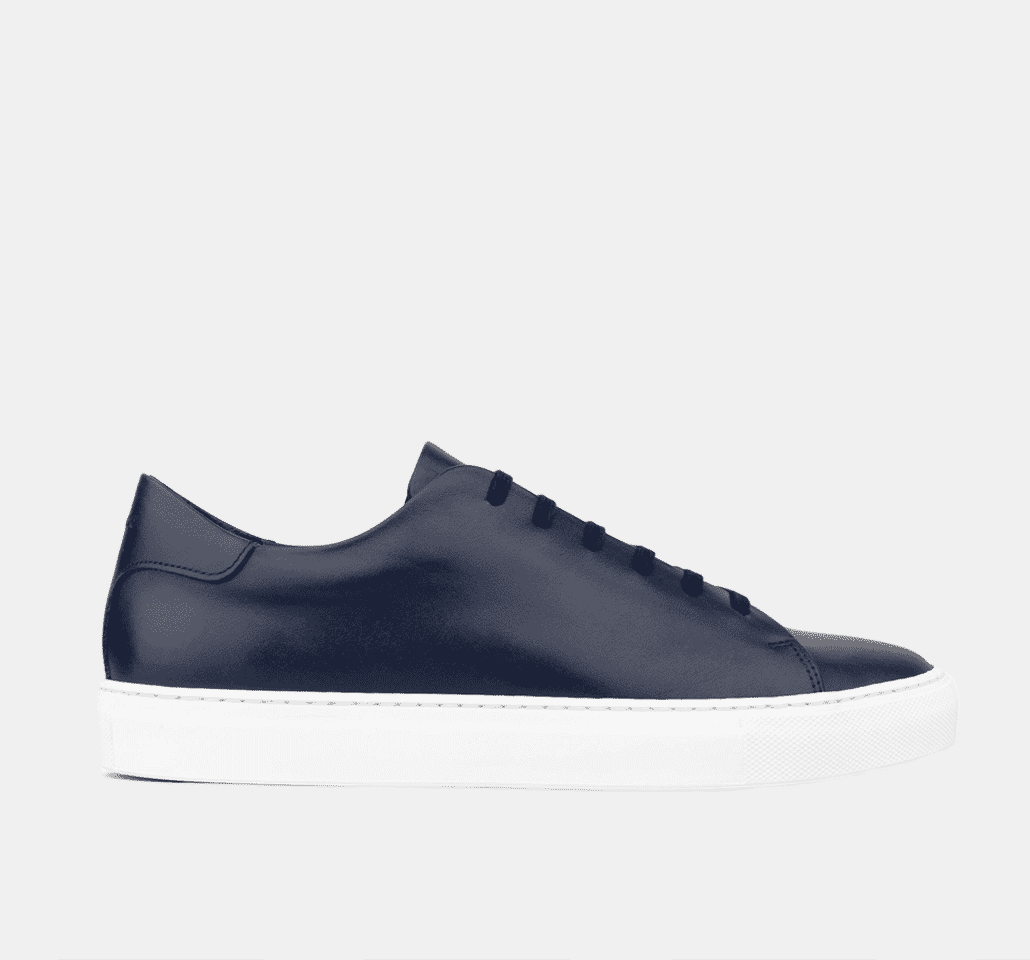 All of Dalgado's leather sneakers are meticulously handcrafted in a family-run factory in Porto, Portugal. It takes the collaboration of 37 shoemakers and 52 production steps to create a single pair of sneakers, using only the highest quality USDA-certified bio-based leather. For timeless style that transcends trends, we love Dalgado's Gustavo model, a super sleek low-top made from smooth, supple leather.
---
---

North-89
North-89 is a Stockholm-based footwear label that has become renowned for its seasonally-driven sneakers, which are innovatively made to combat the elements, no matter the time of year. unction, rather than disposable style, is central to design. Uppers are often weatherproofed, soles are in rugged rubber, detailing is in Italian suede, construction is by specialists in Portugal.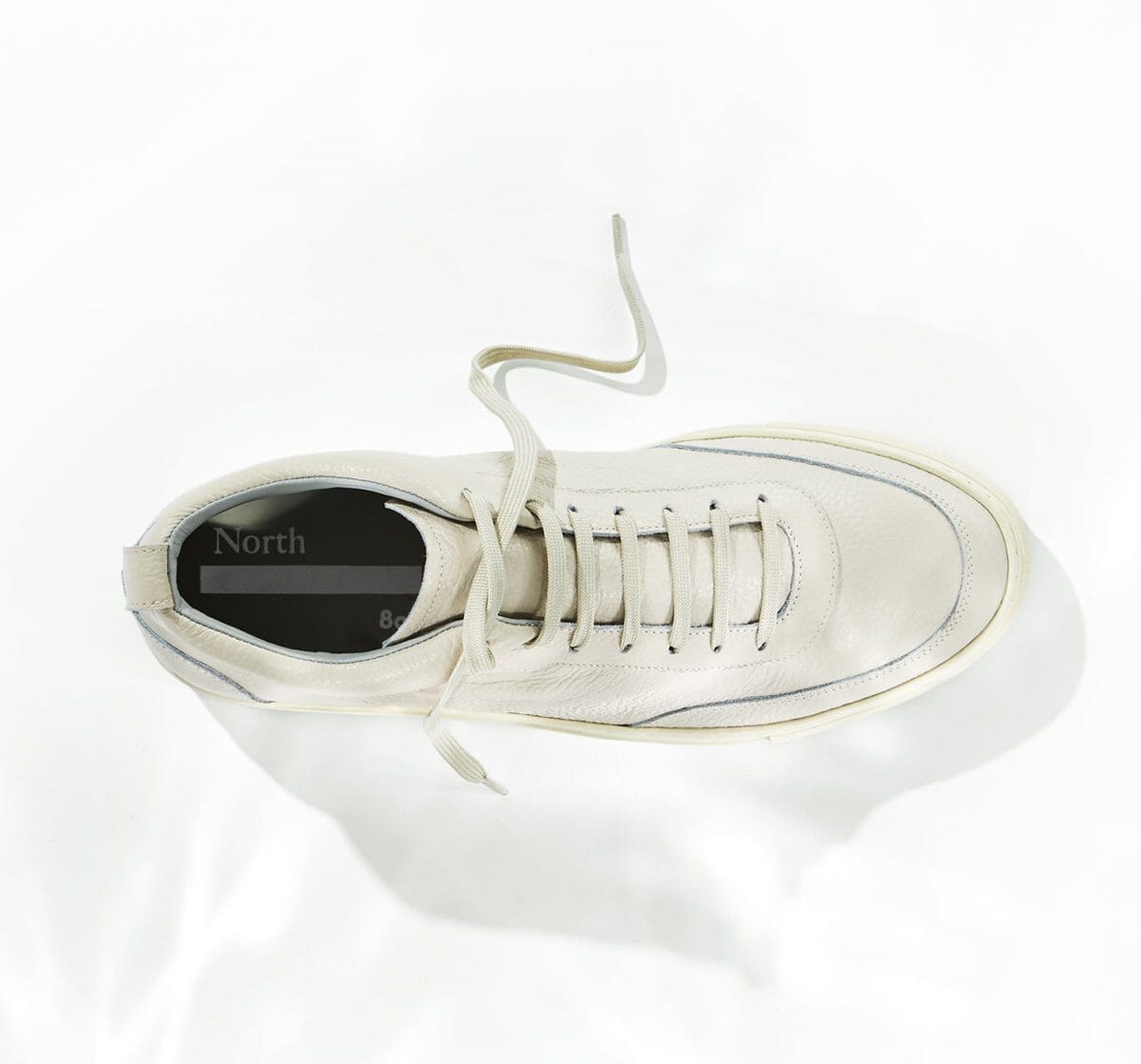 North-89's vintage-inspired No-2 MT sneakers are designed to be the perfect hybrid in between colder winters are warmer spring days. Made using premium leather uppers and boasting a rugged, ready-for-anything outsole, they combine durability, functionality, and style in an elegant mid-top silhouette that will pair effortlessly with just about any ensemble.
---
---

Crown Northampton
Founded in 1908 as Earnest Woodford & Sons, British footwear brand Crown Northampton continues its historical traditions by combining tried and tested handmade methods of craftsmanship with the world's very best materials. The result; the highest quality footwear that will forever be linked with the centuries-old Northampton shoe trade.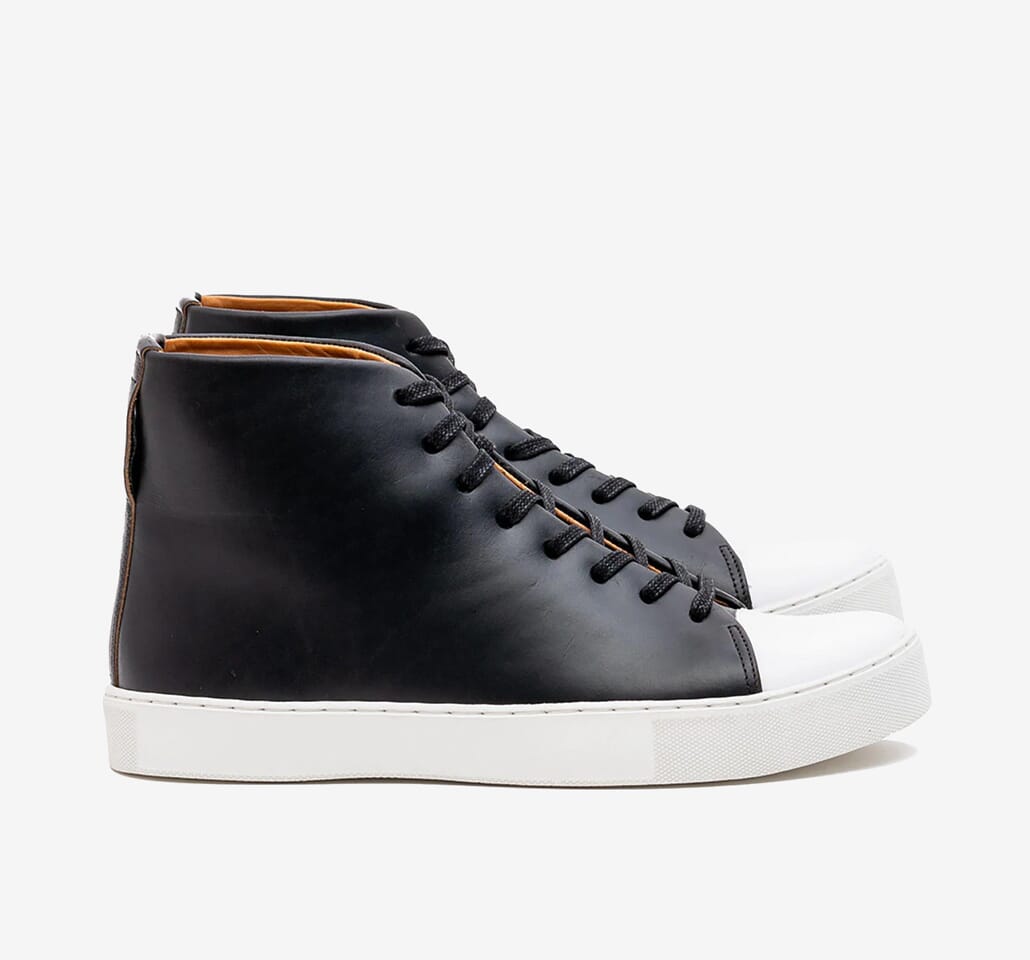 If you only buy one pair of high-top trainers, make it the Abington Hi Toe Cap, a luxurious take on a casual classic. A nod to traditional basketball shoes, these smart black sneakers feature an oversized leather toe cap and sleek Horween leather upper. The minimalist style makes them perfect for smart-casual affairs. You could even wear them into the office with a pair of tailored trousers and an unstructured blazer.
---
---

Aurélien
Aurélien is a Dutch footwear, clothing and accessories label that's intent on shaking up the industry. Its philosophy of 'Smart Luxury' translates to high-quality items that are made affordable by streamlining operations, modernising marketing efforts, working more efficiently and having the chain from product design to consumer almost entirely in its own hands.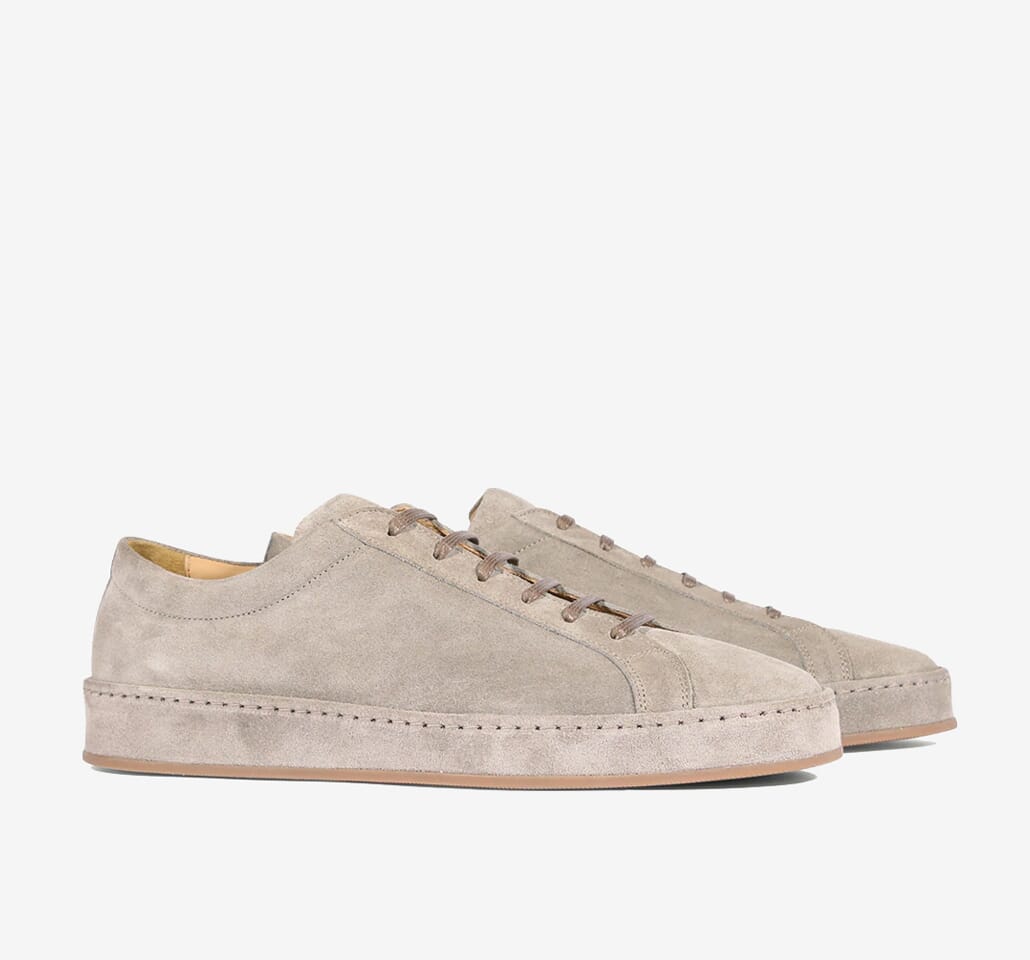 Aurélien's Voyager style is a luxurious take on classic suede trainers. Crafted from 100% French calfskin suede that has been treated in one of the most renowned tanneries in Italy, they're soft yet durable, and made to last.
---
---

CLAE
CLAE was founded in Los Angeles in 2001 out of a need for a new type of sneaker — one that bridges the gap between work and play and day and night, prioritising ultimate versatility to suit the demands of modern life, all while committing to minimising its footprint on the environment. You'll find both leather and vegan options in its collection, which spans everything from slip-on styles to retro runners.
Our top pick from CLAE's premium leather range is its Malone shoe, which features a luxurious Italian nappa leather upper with lining made from premium leather and recycled polyester and a 100% recycled PU foam insole. The result is all-day comfort and ultimate durability that makes them a viable alternative to your skate shoes. Choose from a range of colourways: the black and off-white is guaranteed to be a year-round favourite.
---
---

Myrqvist
Founded by Sebastian Öhrn in 2016, Myrqvist is quickly making a name for itself on the global luxury footwear market, thanks to its high end yet affordable leather shoes that showcase classic design and masterful craftsmanship.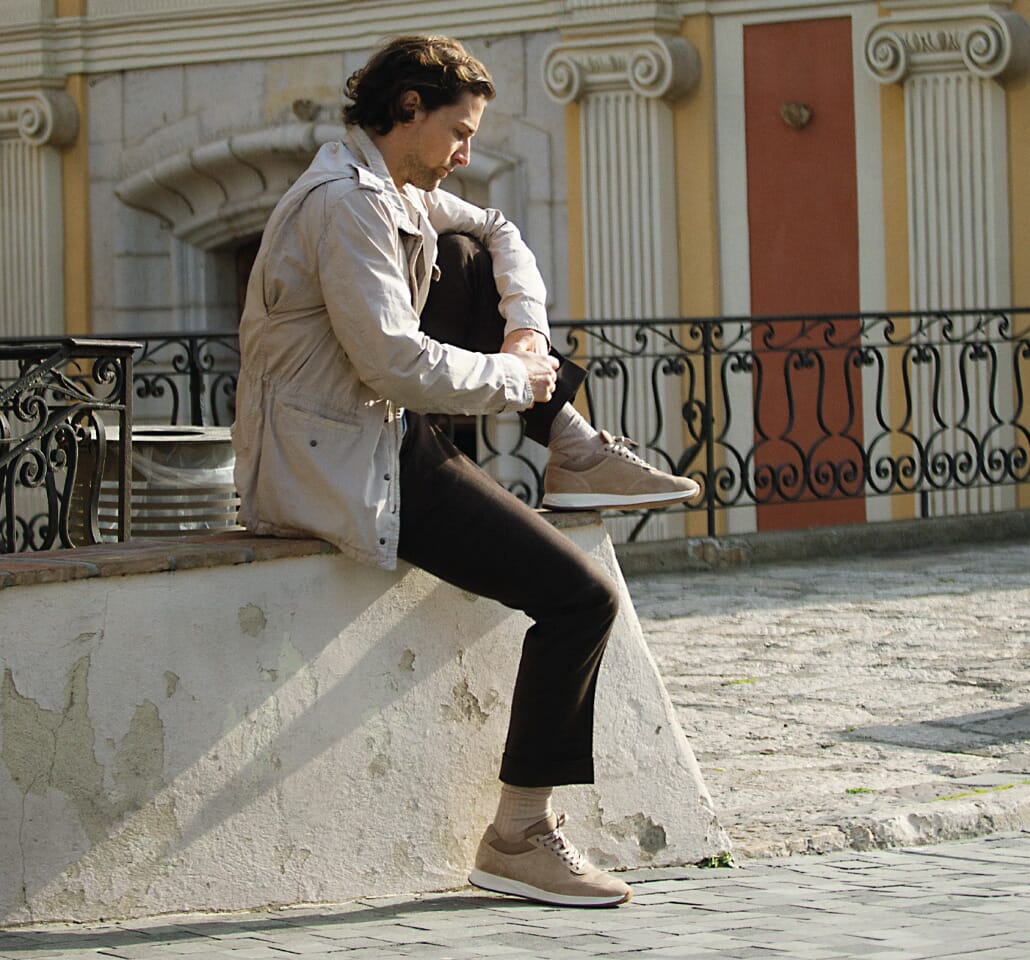 Handcrafted in Portugal using premium calf leather from the renowned British tannery Charles F. Stead, Myrqvist's Oaxen White Calf sneakers are a bestseller for a reason. The perfectly pared-back sneaker will complement any outfit, smart or casual. Priced at under £200, they're a steal considering the high level of attention to detail and meticulous craftsmanship involved in their construction.
---
---

JAK
Lisbon-based sneaker label JAK has garnered a cult following thanks to its range of lovingly handcrafted minimalist trainers that are made using responsibly and locally sourced raw materials, including supple full grain calf leather. Its key styles range from the classic Royal to the more recent Vantage, but one of our favourites is the elegantly layered Mercury, a super sleek addition to any sneaker collection.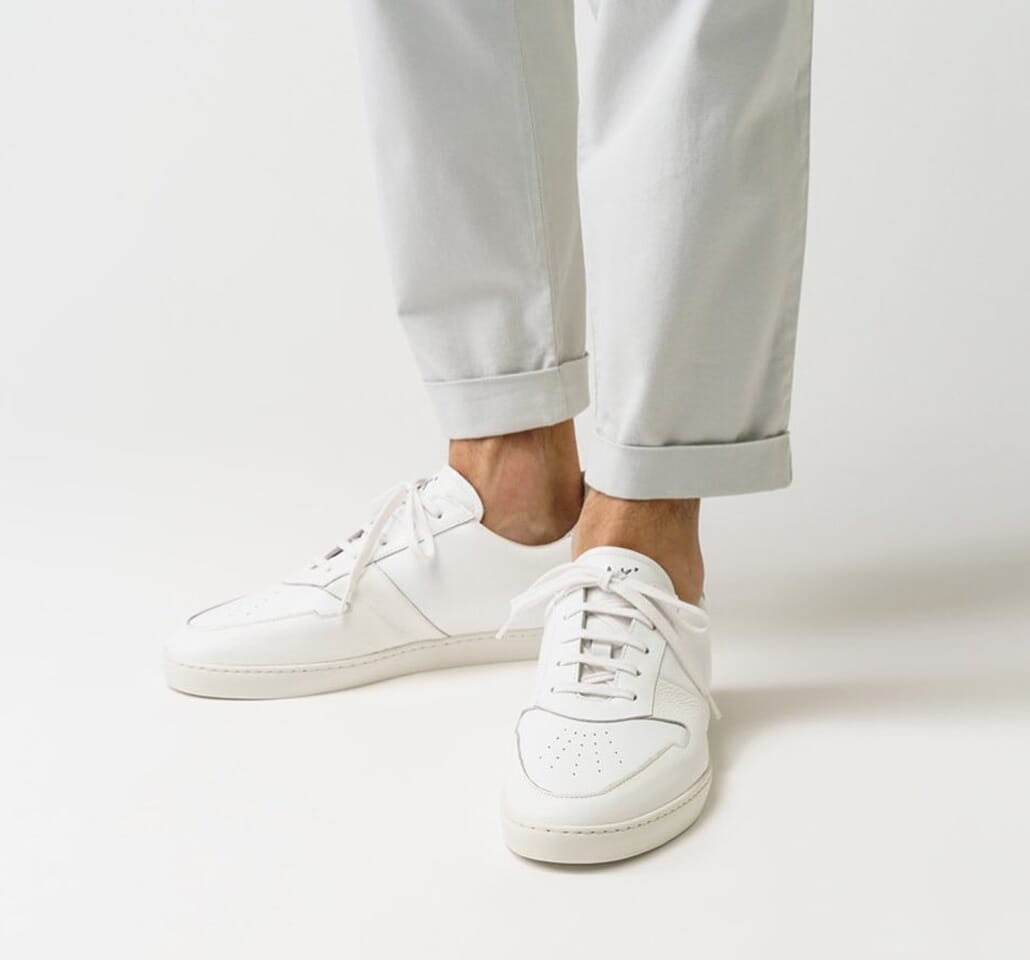 The style is available in grey and white, but it's the super-sleek black colourway that has our vote, thanks to their inherent versatility and timelessness. Team them with anything from jeans and a tee to tailored trousers and a blazer, for an effortless take on business-casual style.
---
---

Oliver Cabell
The Germany Army Trainer has been replicated many times over. Since its introduction as a standard-issue workout trainer for the German Army, the style has been reinvented by high-fashion houses and legendary sportswear brands alike. We're attributing this popularity to the shoe's unique design as well as its functionality. The Oliver Cabell German Army Trainer sees the utilitarian shoe revamped with 3oz calfskin leather and suede from Veneto, Italy, Italian calf-skin footbeds and vegetable-tanned Spanish leather to provide subtle, luxury appeal to a storied design.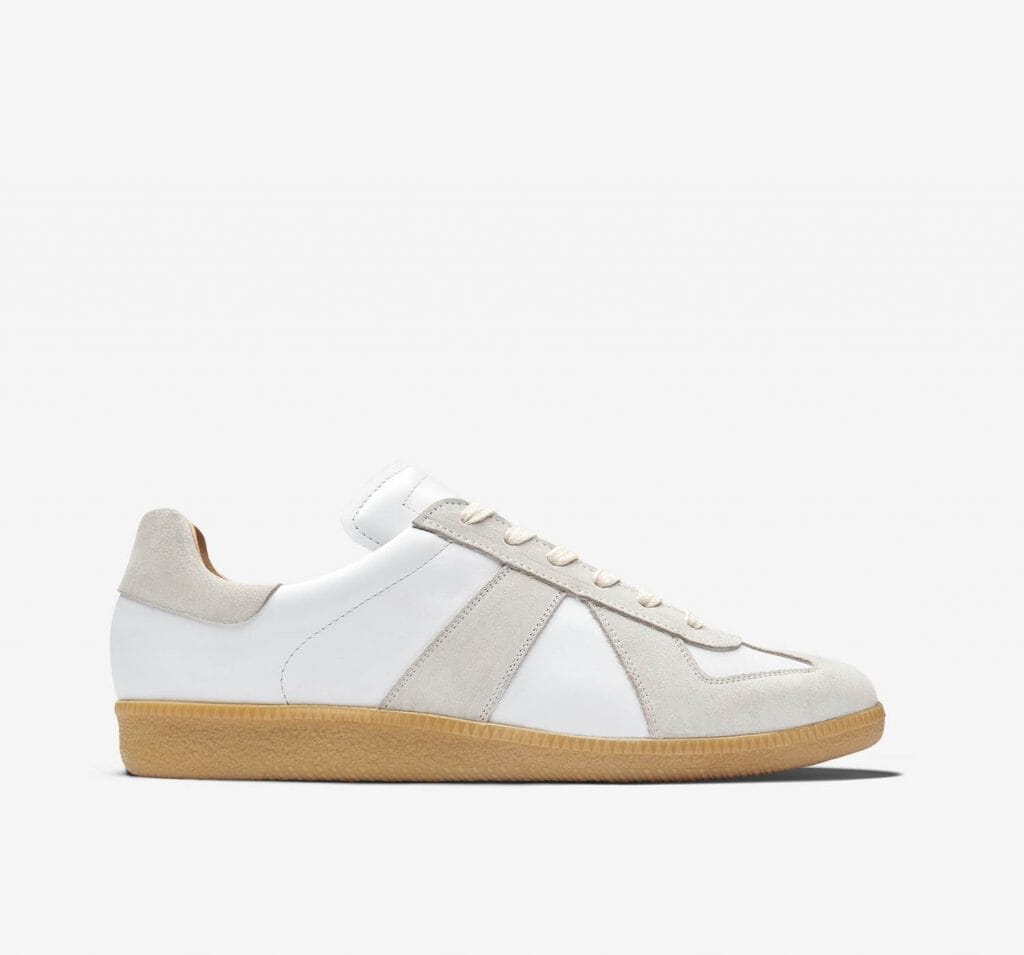 Oliver Cabell is founded on the converging disciplines of art, craft and technology. Each pair of handmade leather trainers for men represents the meeting of traditional crafting techniques and the latest technology. From men's leather low-top sneakers to minimal high-top trainers and now even men's leather boots, Oliver Cabell really does it all, which is what makes it one of our essential footwear brands of 2023. 
---
---

Axel Arigato
Since its inception in 2014, Swedish label Axel Arigato has become well-loved for its contemporary streetwear style and premium-quality materials. From minimalist low-top trainer styles to sporty men's high-top sneakers, Axel Arigato does a little bit of everything. Retaining quality through materials and craftsmanship but adding an extra angle with perforation, panelling and prints, Axel Arigato sneakers are understated but self-confident.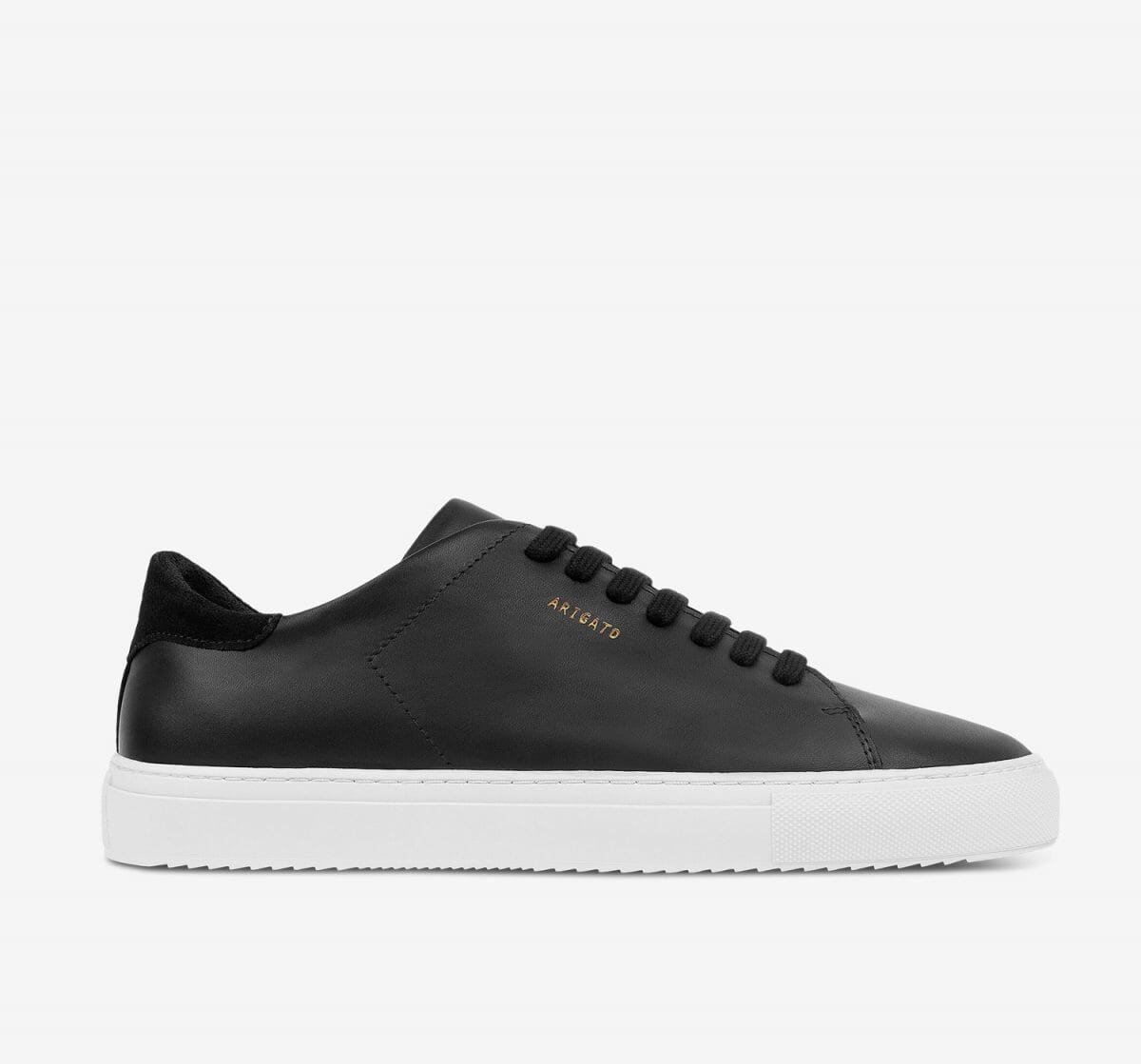 Unlike many men's leather sneakers, Axel Arigato's Clean 90 manages to offer equal parts style and comfort. Durable and oh-so-versatile, these are shoes you could easily spend all day and night in. They'll take you from the gym to work to drinks and will look just as great with jeans and an overshirt as with more formal tailoring.
---
---
Looking for a pair of crisp white sneakers? Look no further.
---
---