It's remarkable how far the humble sneaker has come. Formerly an unassuming part of your gym kit, sneakers have gone on to become an essential staple of every man's wardrobe. An item of footwear that has bred some of the most desired items on the planet. Glossy style mags used to berate sneakers. Suggesting any man above the age of 30 who wears them to be some sort of infantile repressive. Now they dedicate whole articles to weekly drops.
The sneaker has diversified, too. Sneakers still do sport, but they also casual and smart casual. The world's most iconic fashion houses are making them. Northampton heritage shoemakers are making them. Perhaps the most intriguing is the luxury end of the sneaker spectrum. Luxury brands, luxury materials, premium construction and head-turning designs are making for an unprecedented array of luxury sneakers. Here's our pick of the best luxury sneaker brands to buy from right now.
Best luxury sneaker brands in 2023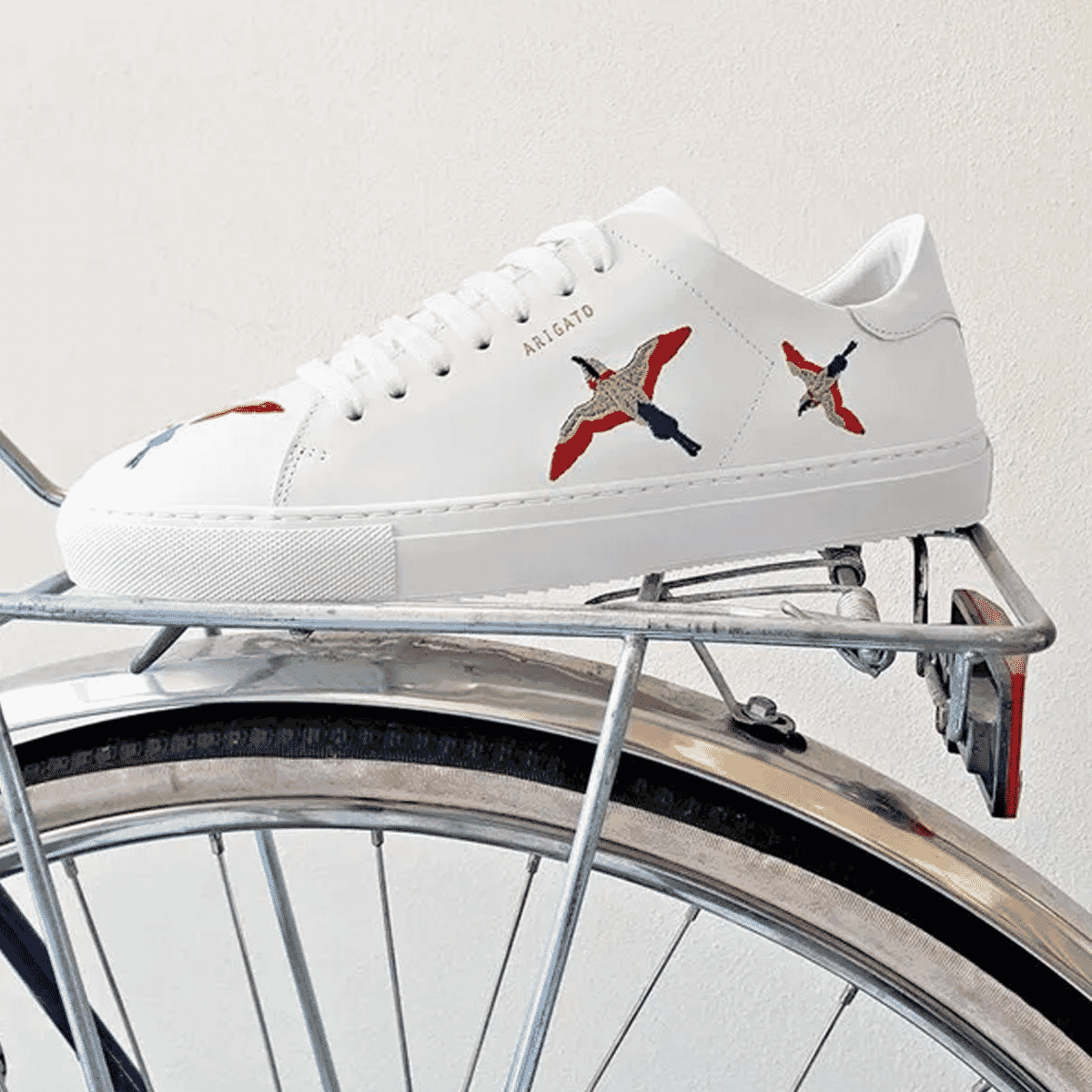 Axel Arigato
Max Svärdh and Albin Johansson founded Axel Arigato with the idea of foregoing seasonal collections and traditional sales routes, aiming instead to engage with customers directly. The brand is inspired by the worlds of music, art and architecture, which are projected through sneaker collections that fuse retro-inspired silhouettes with cutting-edge construction. Our favourite AA style has to be its signature Clean 90.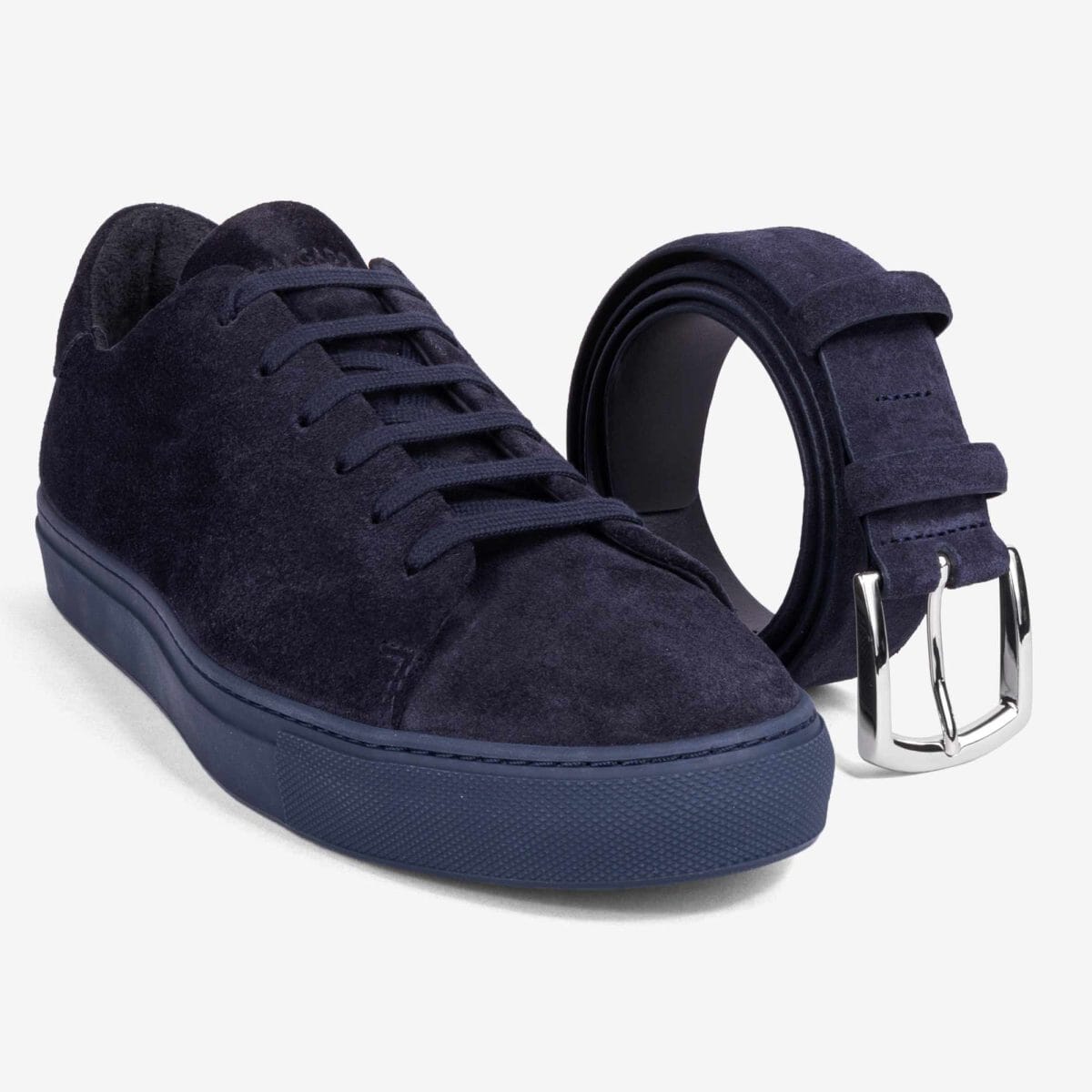 Dalgado
With an 'every last detail matters' approach, Dusseldorf-based brand Dalgado has become known for its selection of elegantly understated sneakers. Handcrafted in Portugal, Dalgado's men's trainers combine luxurious Italian calf leather uppers with stitched-down Margom rubber outsoles for ultimate durability. Take your pick from a range of neutral hues and team them with anything from your daily jeans-and-tee combo to a lightweight summer suit.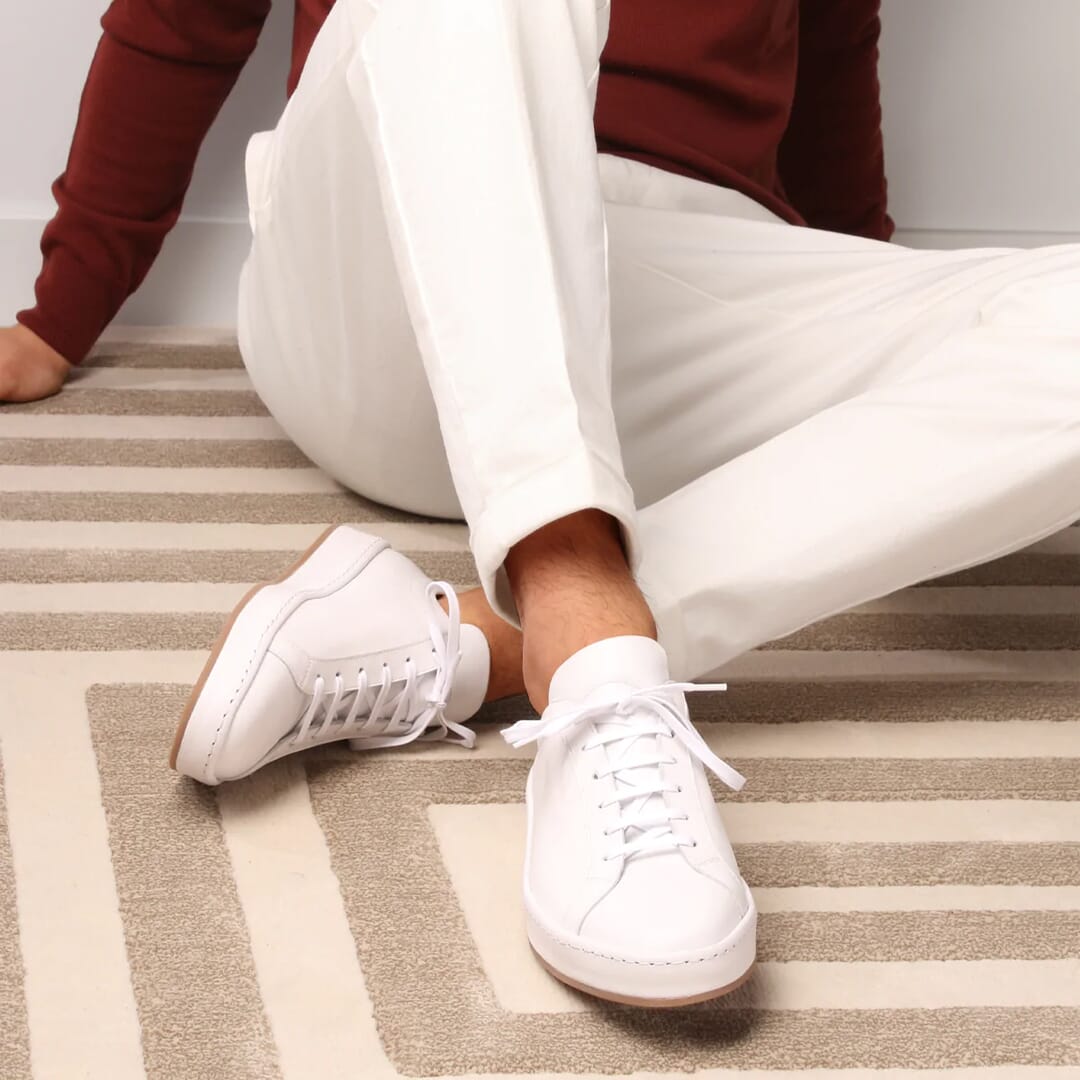 Aurélien
Known for comfortable and timeless Mediterranean style, Aurélien has nailed a very particular aesthetic, notable the blissed-out Riviera resort vibe. Users of innovative materials like Cashwool® and Softey® in their clothing, footwear follows suit with an emphasis on elegant, dressed down classics. They'll do you a classic, minimalist low-top smart sneaker in the form of the Cambridge in a variety of colours and materials including suede and grain leather. But there's also the option to branch out with sportier silhouettes.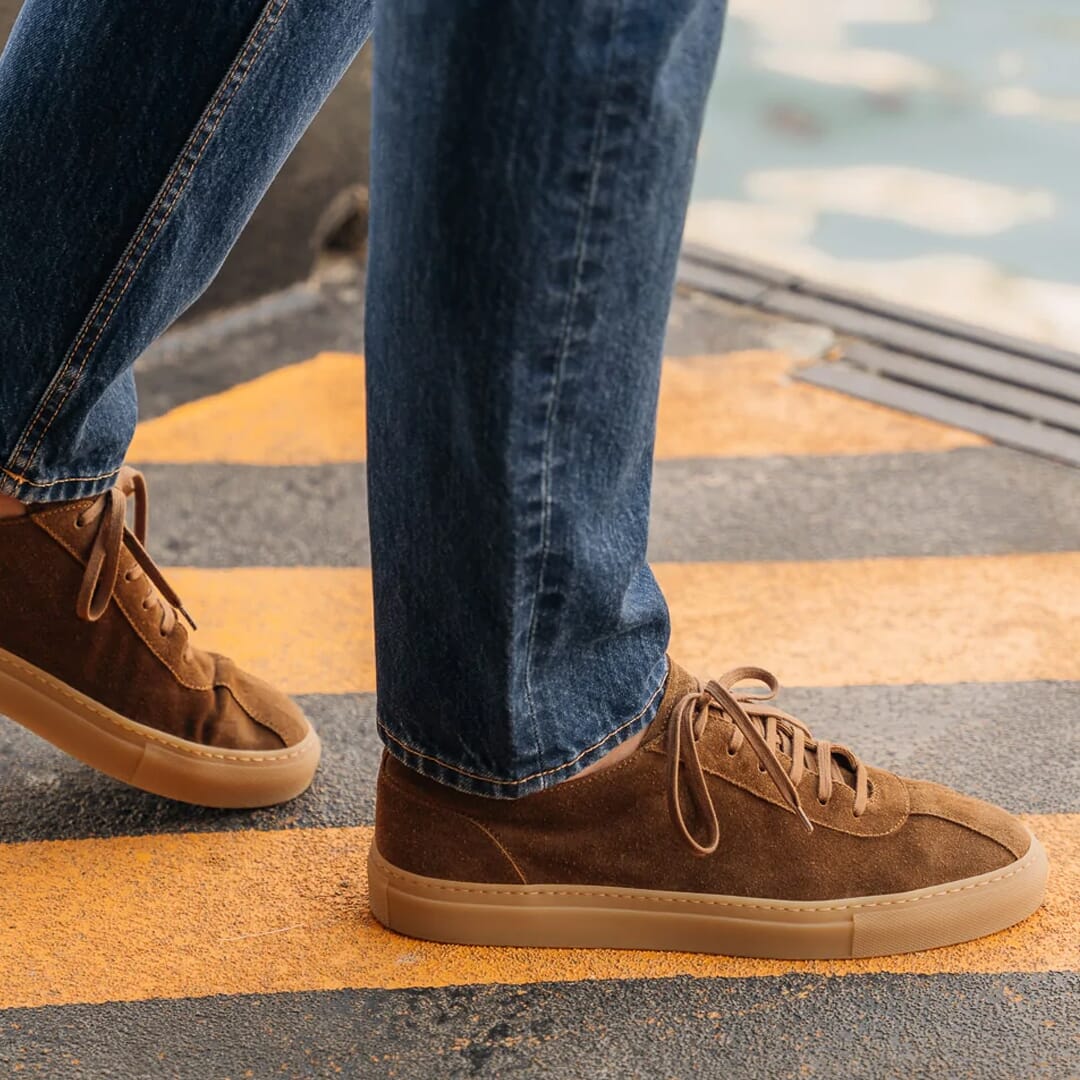 Velasca
At Velasca it's all about Italian craftmanship, with an emphasis on the Marche region of Italy where the craft of making shoes has been passed down from generation to generation. The brand has built an impressive foundation upon centuries of expertise and skill and this is evident in every shoe, whether it's a monk strap or a sneaker. The brand's Belèratt is a smooth calf leather, low-top sneaker available in a range of colours. Light, unlined and soft to the touch. Ideal for summer.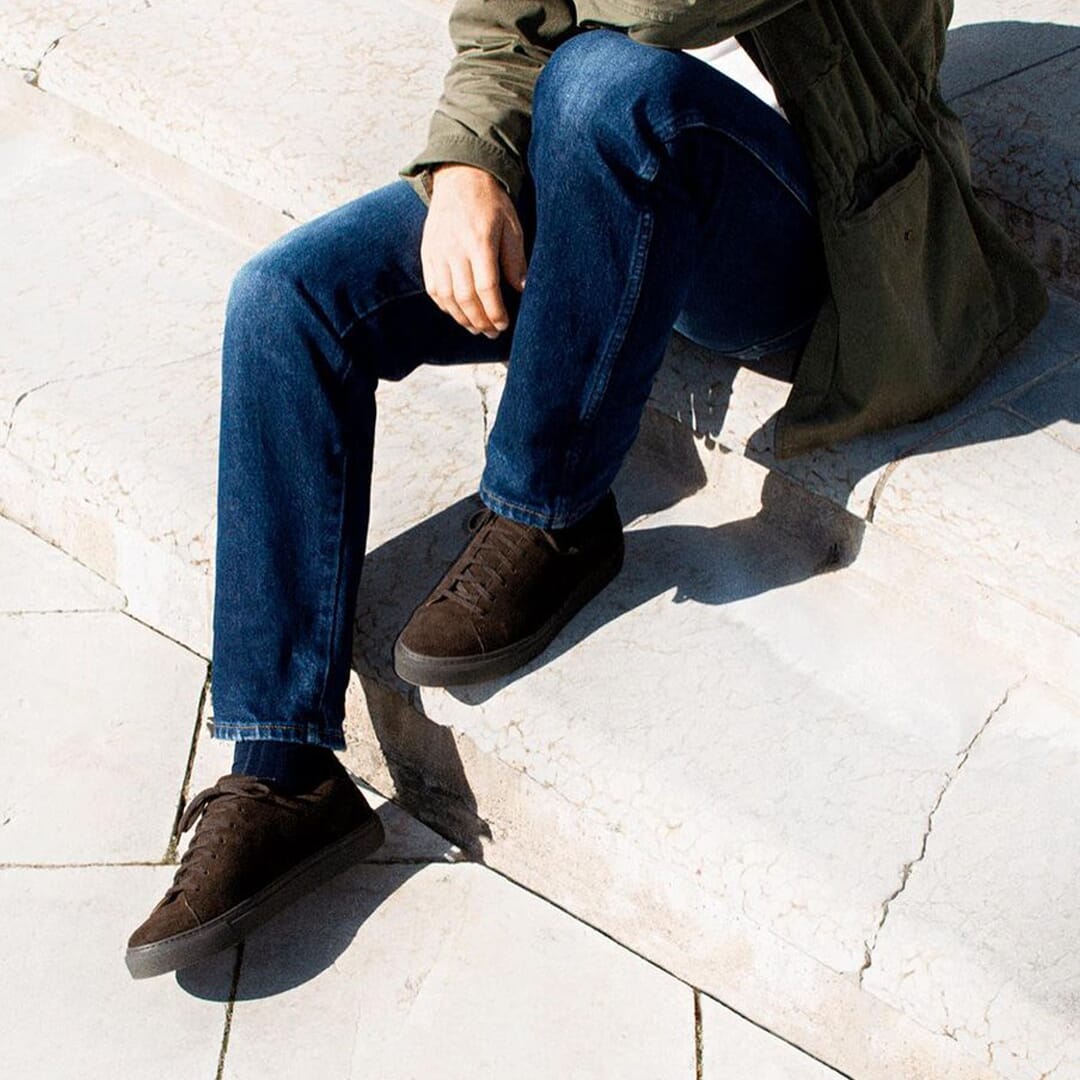 Myrqvist
Scandinavian design and pragmatism, with a stubborn insistence on quality via the finest factories in Portugal. That's a good way to sum up Myrqvist who make a choice selection of fine footwear with those notable Scandi twists. The sneakers are on brand. Classic styles and premium materials. The Stensund offers a sport-minded sneaker with breathable mesh panels, a cushioning sole and a comfortable internal leather lining. The Oaxen meanwhile is the brand's headline low-top sneaker. With a pleasing stitched construction and available in premium British water repellent suede, leather board heel stiffeners enhance the longevity so they'll last too.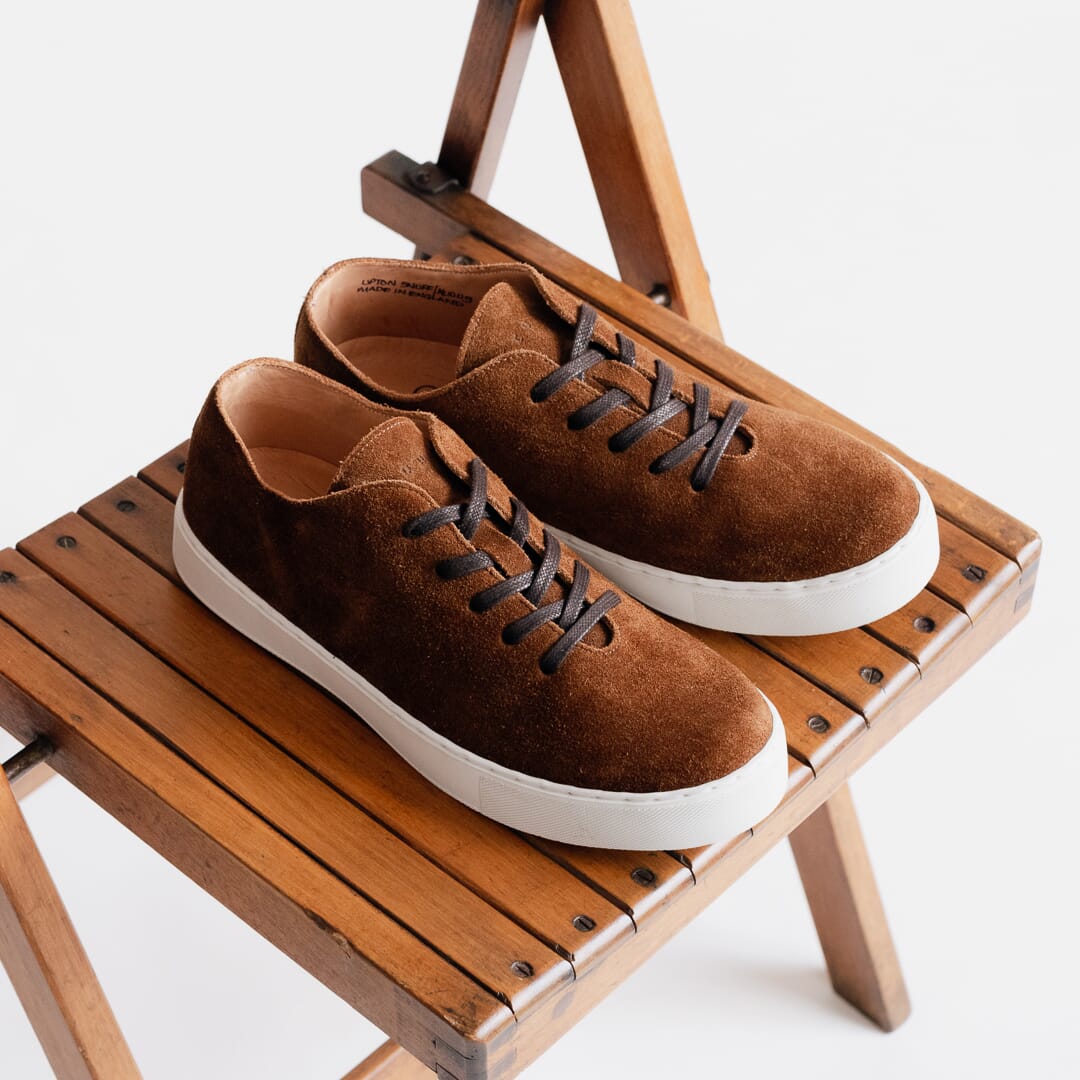 Crown Northampton
Not the only Northampton shoemaker that had to sacrifice Good-year welted stuffiness for a shot at the sneaker market. The results make total sense. Crown Northampton stands for minimalist lines and luxury materials with high-end structure. The finest suede and leather uppers, sourced from the same renowned tanneries as the shoes. An exclusive thermoplastic sole. All handcrafted in Northampton. Treat them like you would a pair of Oxford or Derbies, shoe tree and shoe horn included, and they'll last you noticeably longer than a standard pair. Consider the Upton wholecut all-white calf leather. You're welcome.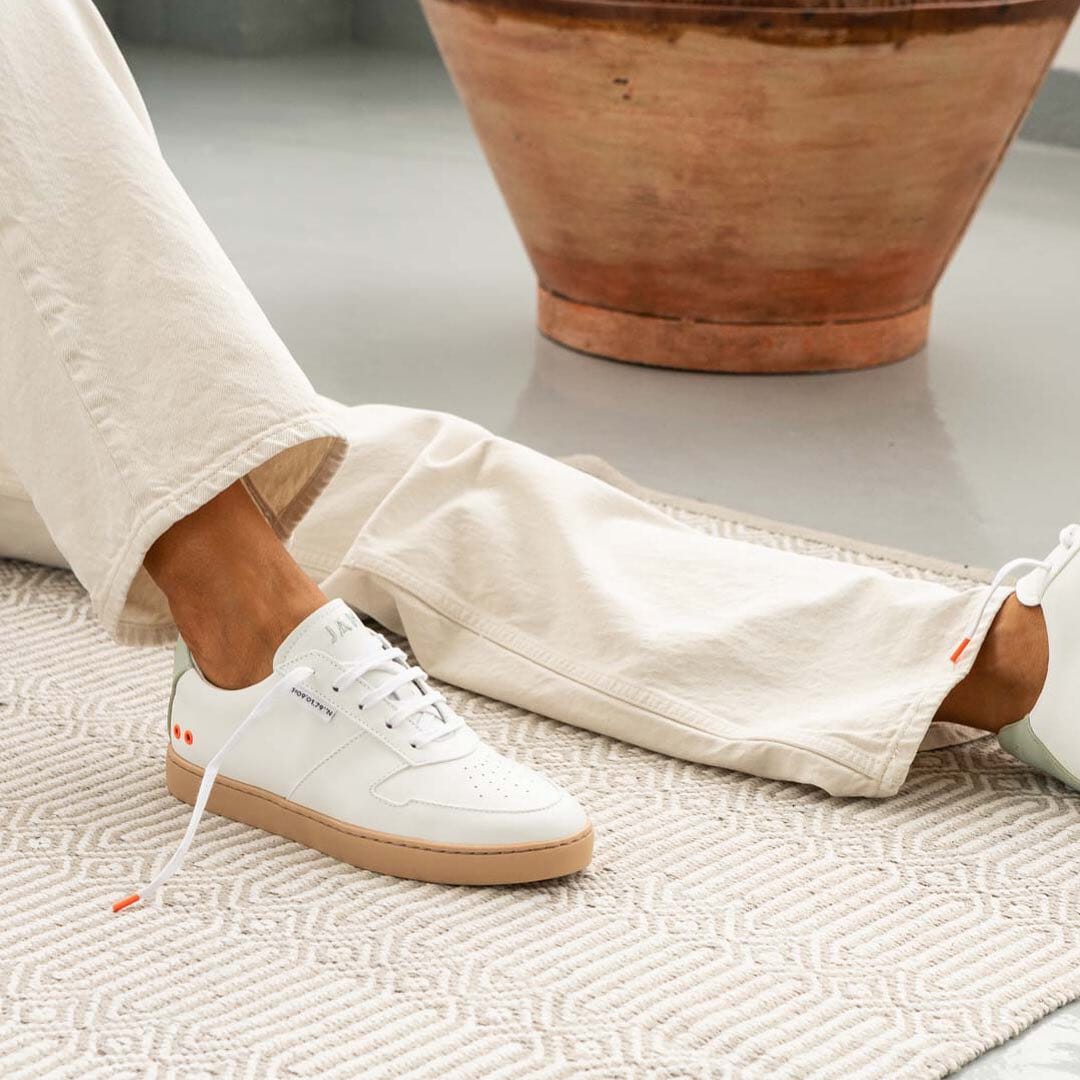 JAK
As Lisbon-based brand JAK puts it, every one of their shoes is an attempt to rethink simplicity. Whether that's redesigning construction or sourcing more environmentally friendly materials. There's no such thing as collections and all sneakers are genderless, with sneakers made in Portuguese family-run factories with ethical production a priority. Sneakers themselves take on more modern shapes. Classic low-tops sit alongside more modern designs like SO3 and G3. The latter mixing a calf leather lining with a mesh and nubuck upper.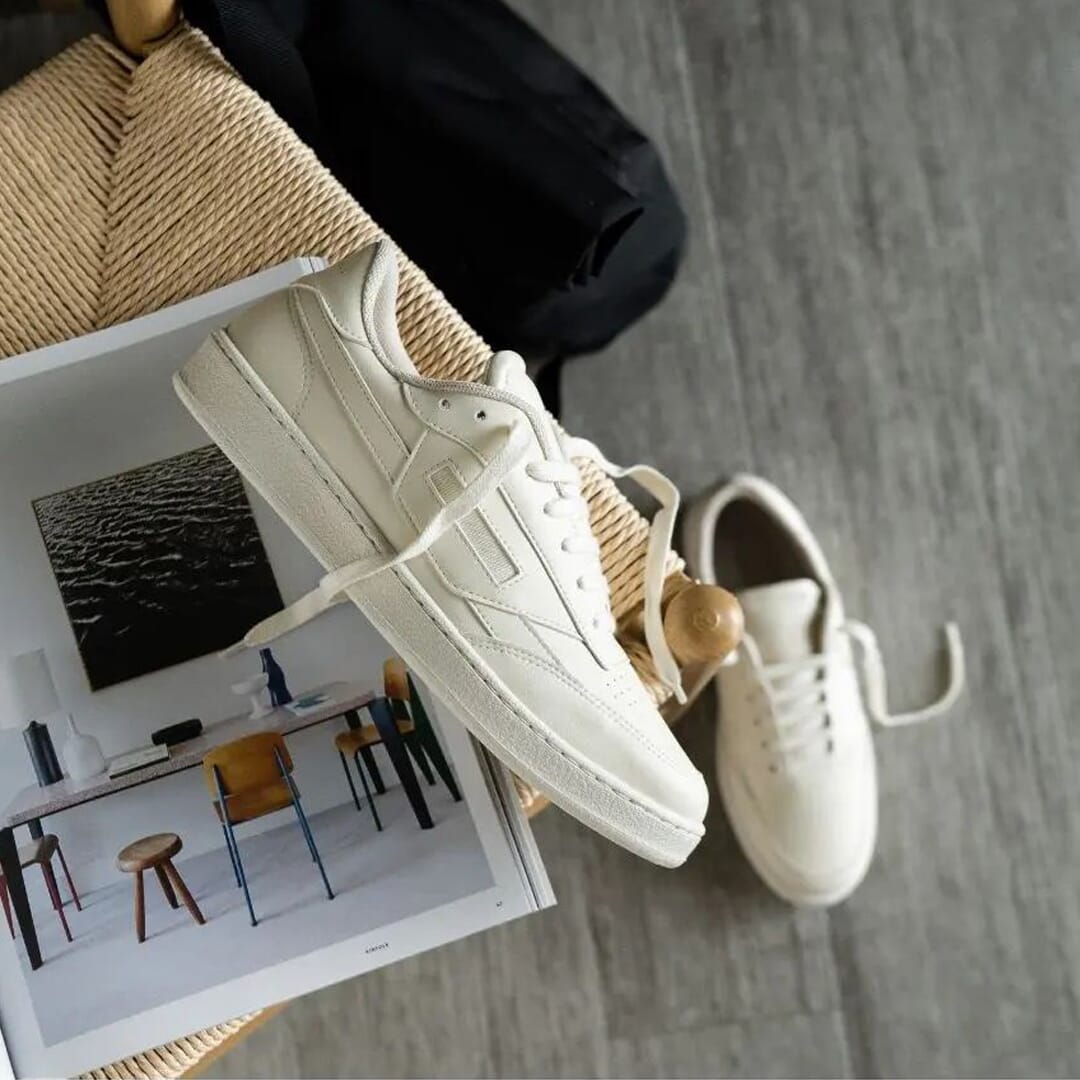 Oliver Cabell
Oliver Cabell is another one that has made the classic white tennis sneaker its raison d'être. Always seeking to improve whilst keeping with the timeless lines and silhouette. Modern materials and old-school techniques, making shoes that are made for everyday use. Leading the white sneaker charge is the Low 1. Produced in Marche Italy, the calfskin leather is buttery and the Margom soles sturdy. It's worth noting the Low 1 is a fully vegan sneaker, with a range of vegan options also available. Styles come in limited drops so cop when you can.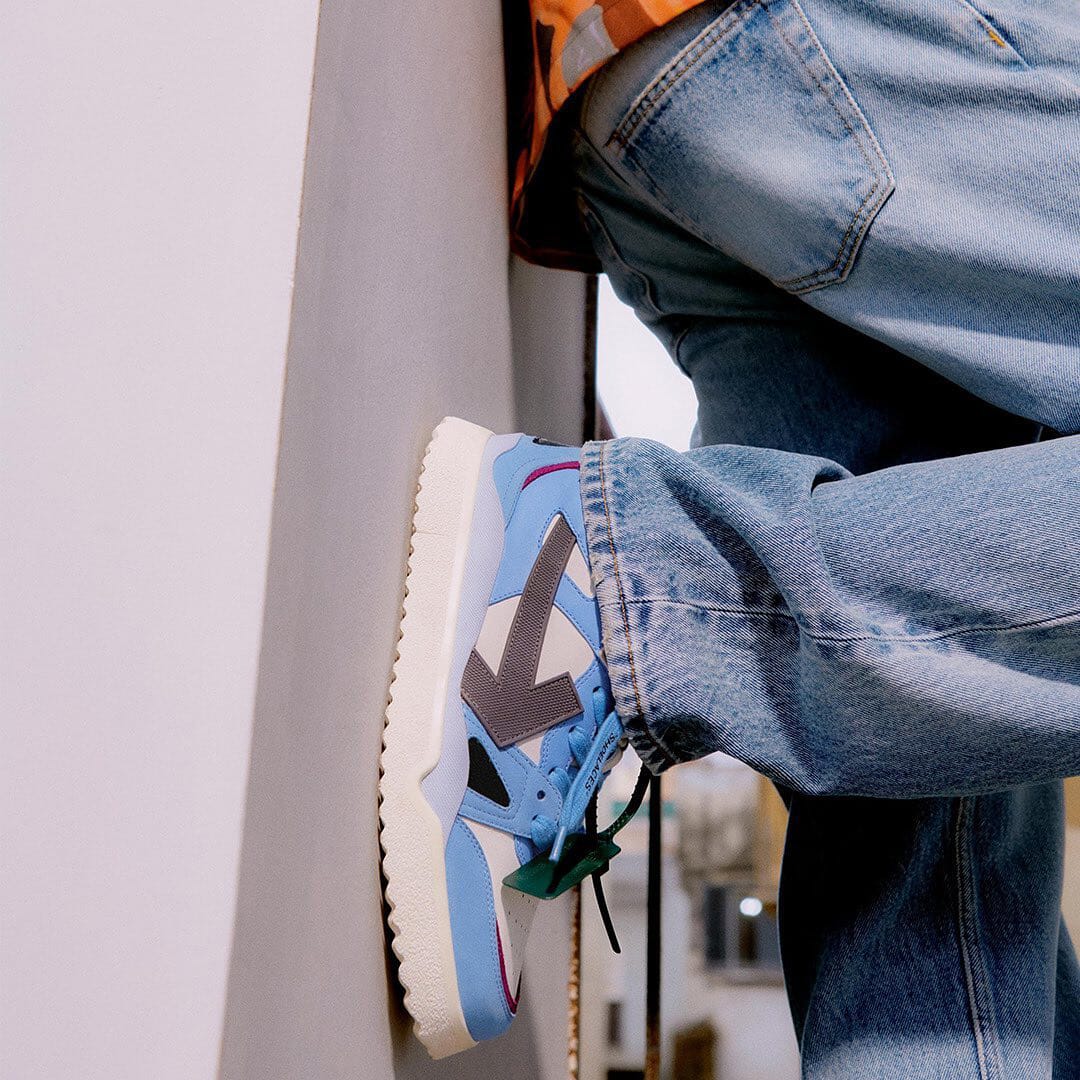 Off-White
Iconic. A brand that needs little introduction thanks to the monolithic presence of fashion designer Virgil Abloh (RIP). Always one for collaboration. Iconic sneaker collaborations with the Off-White label already include Nike and Converse. Immediately recognisable due to what are surely the most expensive zip tags on the planet, the brand's chunky Out of Office sneakers are already a serious passion piece. Channelling 80s and 90s aesthetics, as well as hybridised basketball and running influences, they're worth seeking out. Tags and all.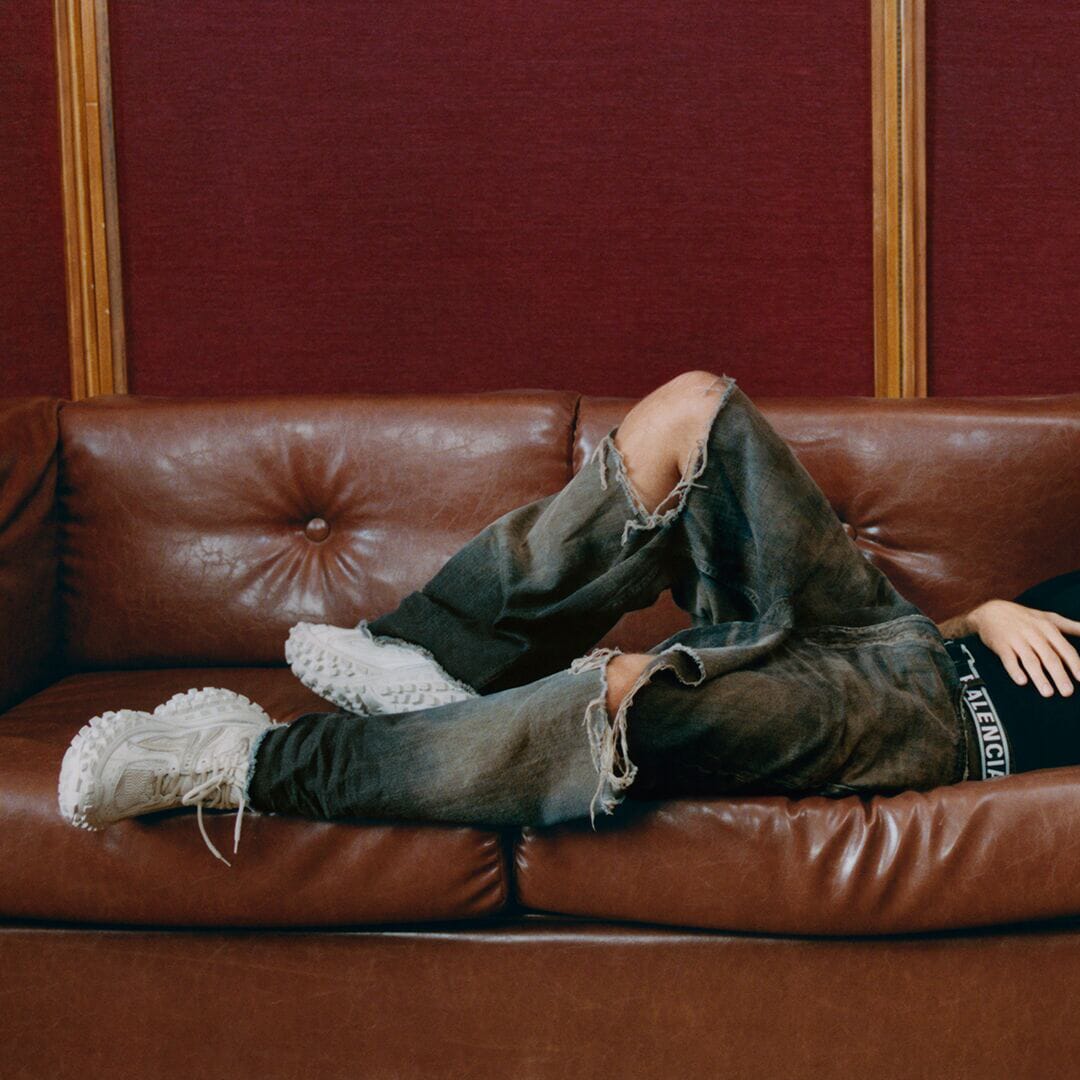 Balenciaga
A brand that does what it wants. Literally. Love them or loathe them, the designs coming out of the Spanish fashion house have been nothing less than remarkable. Controversial always, but iconic nonetheless. Taking influence from old styles and guiding future ones. There's the massive Triple S. The Paris trainers mule. The Speed 2.0. The puffer fish-like Defender. The futuristic (even by their standards) X-Pander and the Asics-goading Runner sneaker. All outlandish, all head turners, all premium Balenciaga.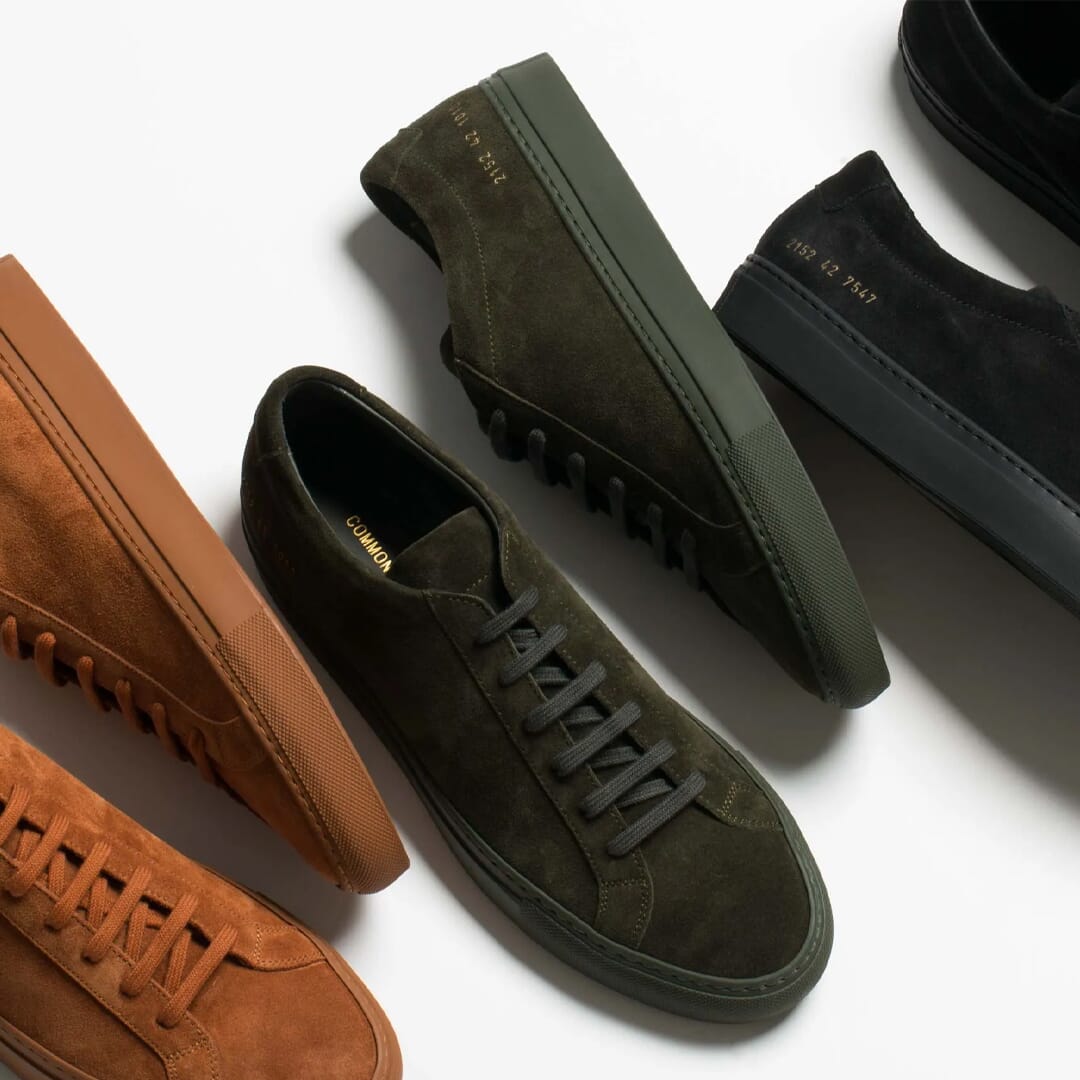 Common Projects
Trail blazers on the minimalist sneaker front. All roads lead to Common Projects when it comes to ushering in what is now a ubiquitous style flex, the classic white tennis sneaker. The Achilles low is now a cult sneaker, now available in everything from tan and green suede to all-black leather. Only the finest materials and superior construction go into each pair with that trademark gold lettering on the side separating them from the pack. A true classic from the Italians that lend themselves to a pair of rolled up jeans or tailored trousers and a t-shirt.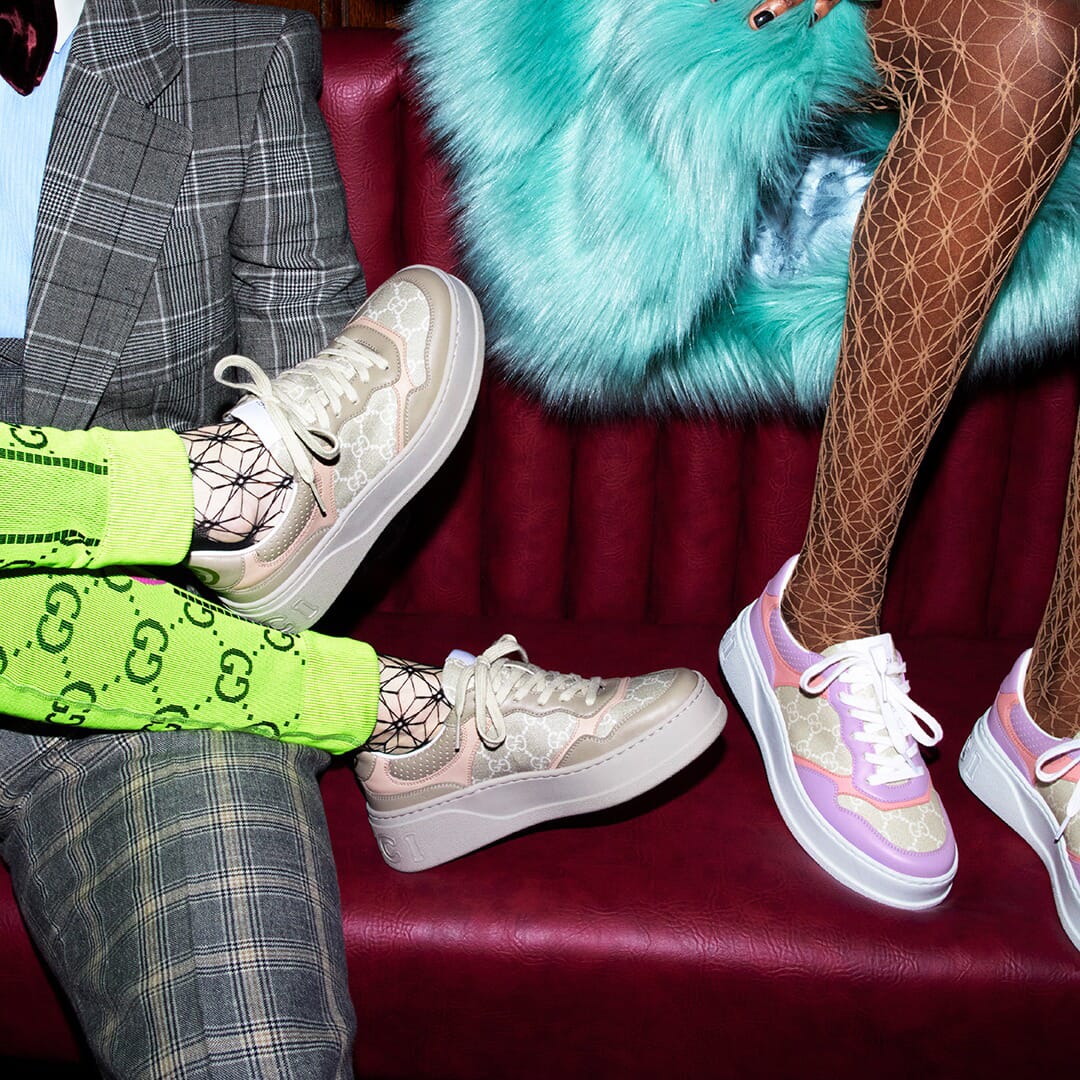 Gucci
Nothing spells luxury like a pair of Gucci sneakers. Vibrantly over the top at times, familiar silhouettes get the Italian high fashion house treatment and transform into something else entirely. The Ace sneaker with the trademark red and green striping is about as understated as it gets with that trademark embroidered bee. Elsewhere in the collection there's new Adidas collaborations and the now iconic Rhyton sneaker in its various guises. It'll cost you but you'll stand out for sure.
For more luxury sneaker brands, check out our pick of the best suede sneakers for men.
---
---