Nothing says effortless style like a slip-on sneaker. Do away with laces and you're entering a casual fashion utopia where shoes are merely directed onto the foot when you feel like going out and doing something. No hassle tying them up, you're immediately good to go. Whenever wherever. They become an all-things-to-all-men sort-of sneaker. Slip them on for a quick trip to the shops in your tracksuit bottoms or dress them up with chinos and a shirt for an effortless smart-casual look.
Why you need a pair of slip-on trainers
The reason you need a pair of slip-on trainers is simple: ease of use. They're a more supportive, covered step above sandals but do away with the tedious event of tying laces. This means they lend themselves effortlessly to different walks of life. Whether you're after a workhorse day-to-day casual option, something easy and comfortable for a holiday by the pool or a sneaker that can be dressed up slightly in the evening for a smart-casual walk into the city. You need a trainer that can do both and the slip-on delivers.
How to wear slip-on trainers
This no hassle attitude when it comes to men's slip-on trainers transfers into their styling. You can literally do what you want. Wear them with joggers and a t-shirt. If you're rocking relaxed outfits to work, wear them with chinos and jeans. Their streetwear credentials lend themselves to more fashion forward looks whilst Italian athleisure brands have highlighted how great they cap off a smarter relaxed outfit with more formal drawstring trousers and soft tailoring.
Best brands for men's slip-on trainers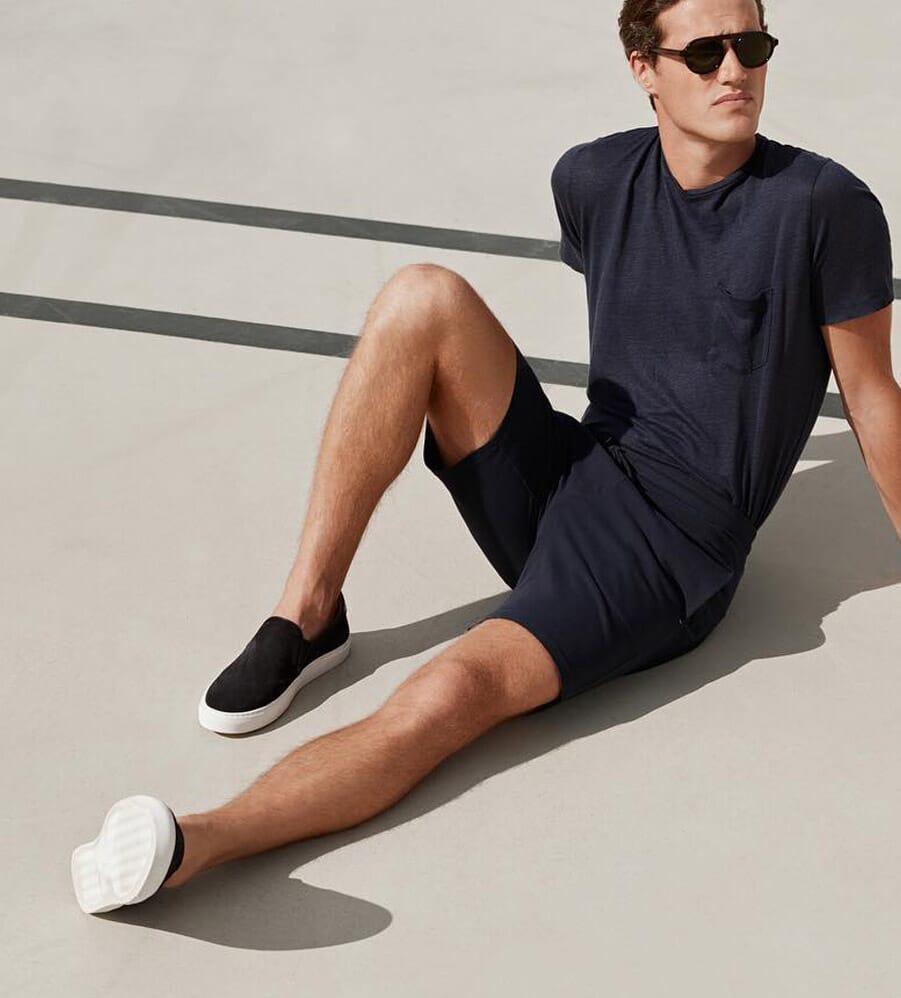 WAHTS
Another Amsterdam-based brand, WAHTS is all about contemporary comfort, merging luxury menswear with forward-thinking sportswear. Needless to say at the axis of this ethos sits a handsome selection of men's slip-on trainers. It's all about work, travel and play. Elegant and flexible and made from genuine Italian suede, the range suits a contemporary smart look. The Stevens slip-on is a great holiday shoe with its perforated look and modern white cupsole making it a great option whether you're exploring the city or lounging on the boat.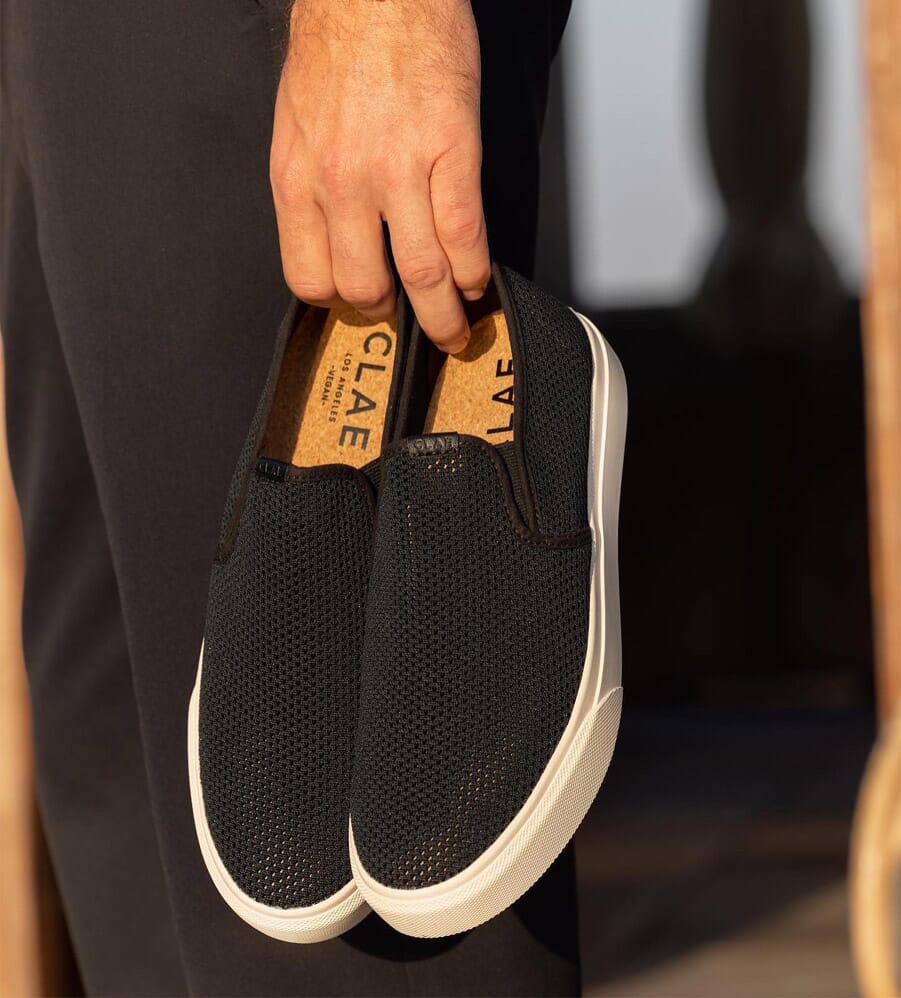 CLAE
LA-based unisex footwear brand CLAE has been making sneakers that nod to minimalist and vintage references since 2001. The brand's approach is based around meticulous craftsmanship and dependable comfort. With regularly changing collections, new drops look to push the boundaries of sustainability and ethical production whilst improving upon previous styles. CLAE's Porter slip-on is a vegan sneaker with recycled mesh upper, part of the Seaqual Initiative making robust, hardwearing materials from marine plastic waste. Available in black, green and white, they're an extremely comfortable and breathable option that comes in under £100.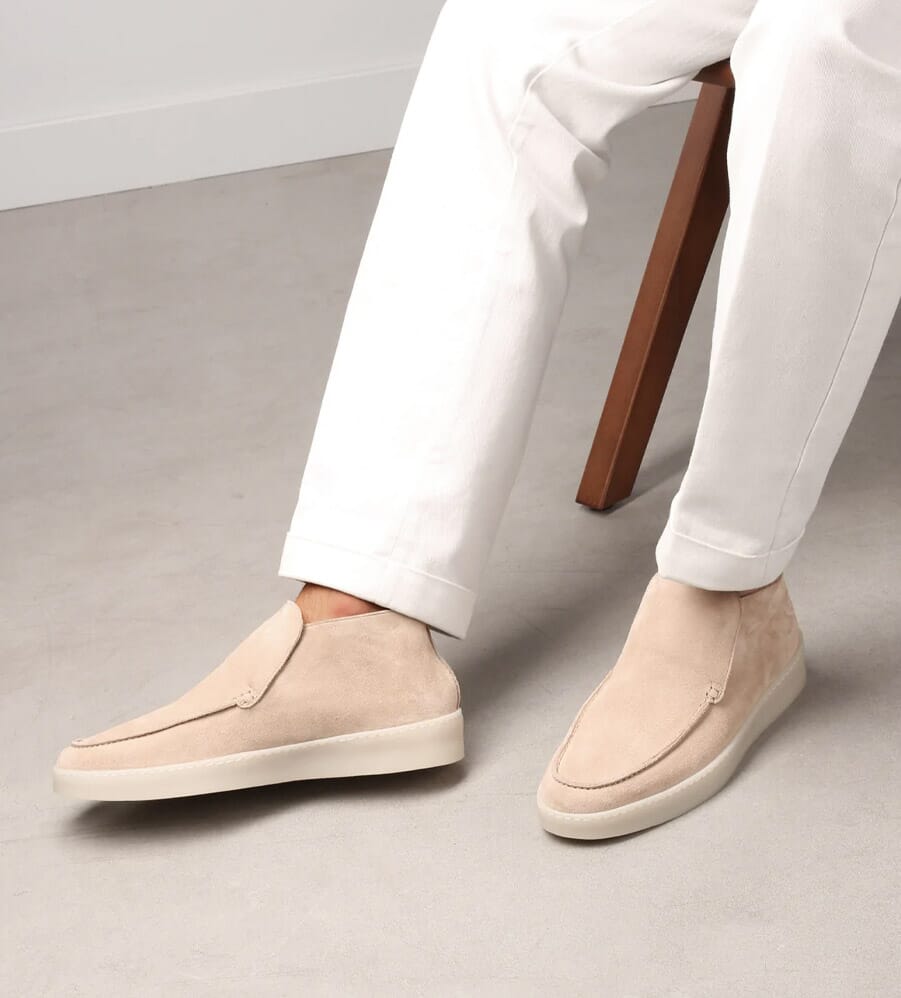 Aurélien
Whilst some slip-on sneakers lend themselves to a streetwear aesthetic, Aurélien's range is much more Riviera chic. Think French promenades, stepping on and off yachts and trainers to match effortless linens and Cuban collar shirts. The brand's leisure sneakers are a sleeker silhouette mixing soft suede and supple nappa leather, with waterproof fabric for an easy clean finish. A faux lacing aesthetic gives them a slightly smarter look and elasticated inserts make them easy to slip-on and off.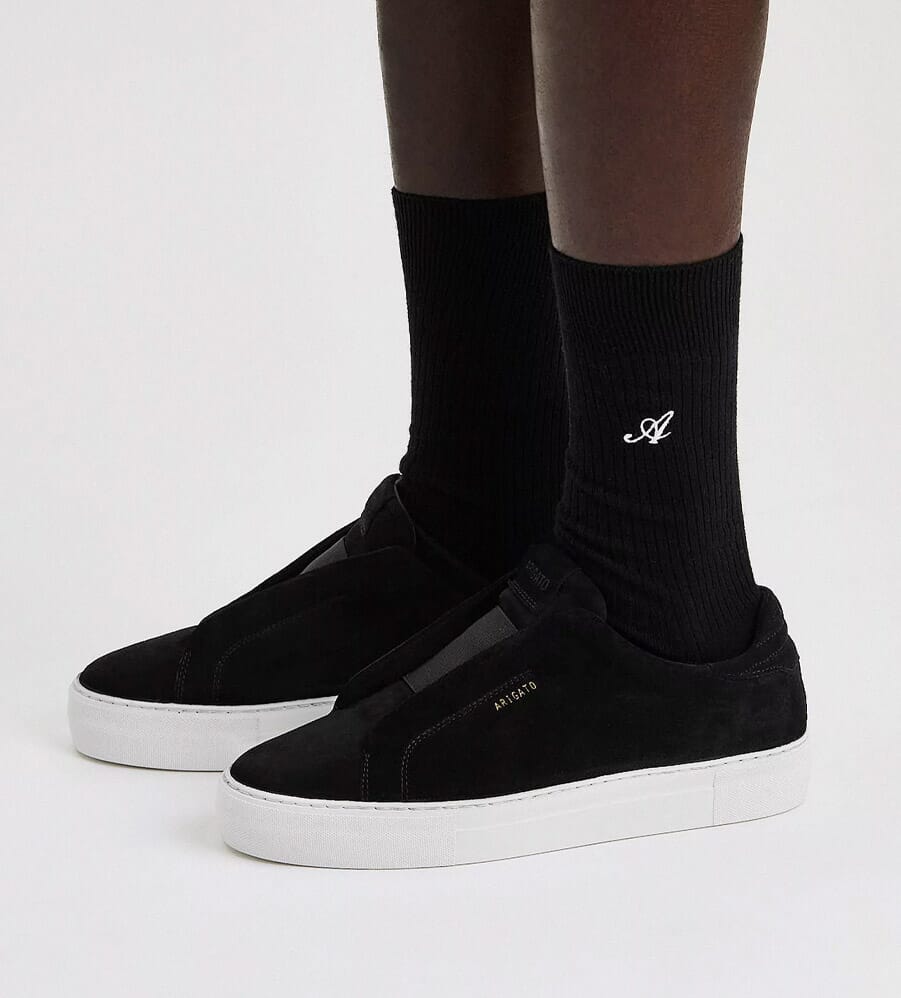 Axel Arigato
Known for its chunkier styles and inventive and colourful designs, Scandinavian fashion powerhouse Axel Arigato is a solid choice for slip-on styles too. If you're really down for pushing boundaries, the Haze slip-on is an intriguing cushioned sneaker with the upper of an insulated slipper and a chunky platform sole. For something a little more subtle, consider the Clean 360 laceless, a reinvented version of the brand's trademark Clean 360 sneaker. Cut from premium leather, the 360 laceless packs the same cushioned foodbed and arch support as its laced up sibling for maximum comfort.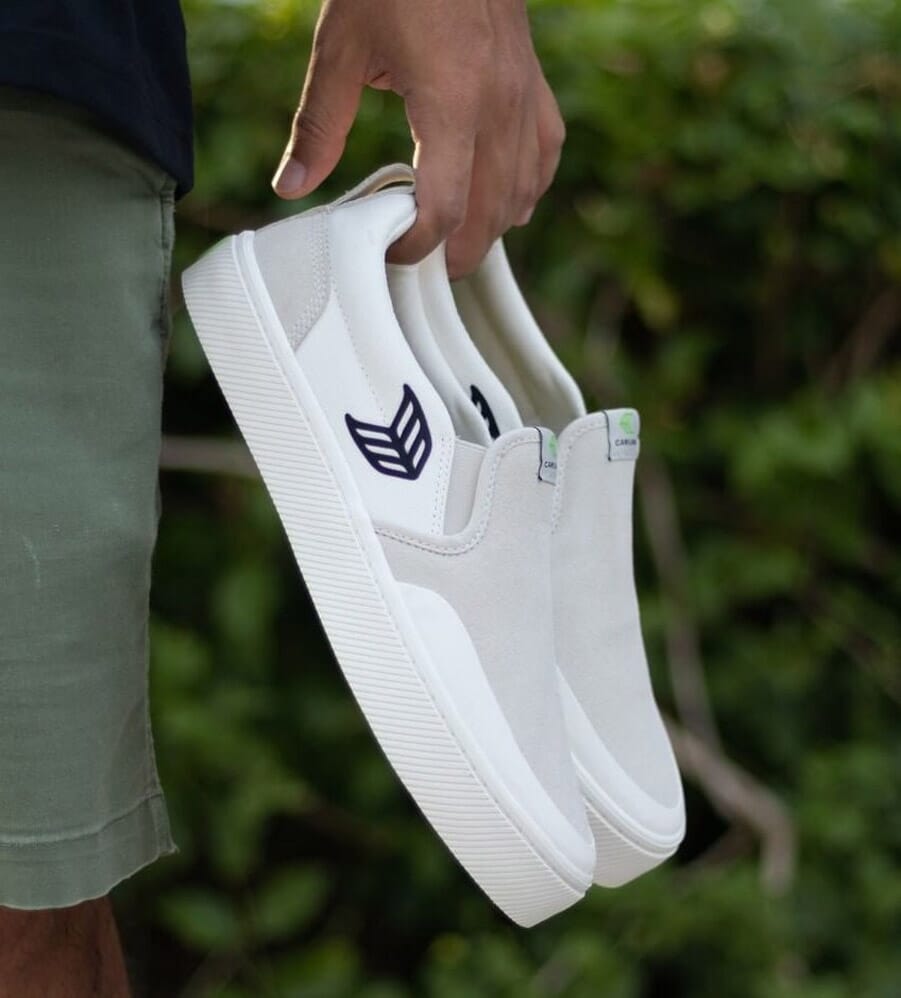 Cariuma
Like many of the best men's slip-on trainers, Cariuma's shoes have skateboarding influences. Born in Brazil with a yearning to create comfortable sneakers that didn't take advantage of the natural resources around them, the brand chooses sustainable materials and builds its trainers to last. The IBI is the brand's go to slip-on. Super comfy, vegan and knit with sustainably harvested bamboo with a classic skate sneaker aesthetic. Wear them with a pair of baggy jeans and hoodie and it's the leisurewear of dreams.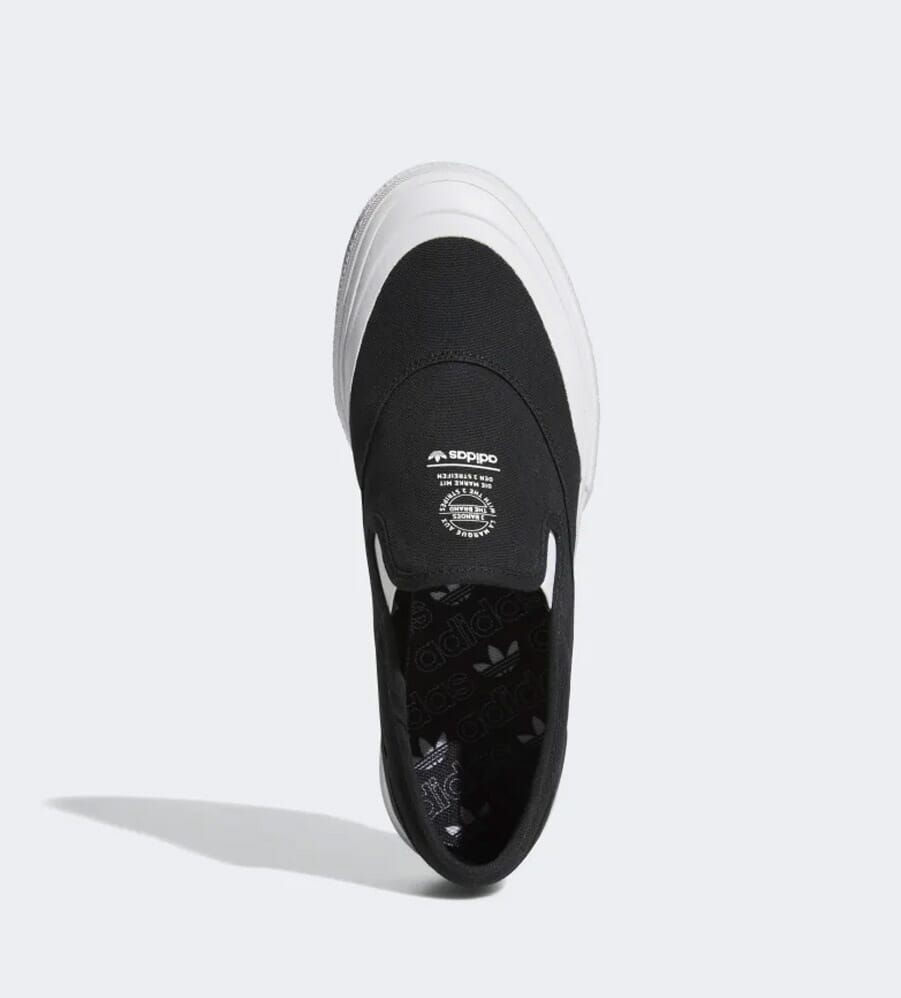 Adidas
If a sports brand like Adidas is doing a slip-on trainer (the intense-looking Terrex Free Hiker COLD.RDY aside) then you can bet there's some skateboarding associations going on. The offering here is the Nizza RF, a rounded toe skate-inspired slip-on available in black and white. Mixing a bit of a trademark Adidas sport aesthetic with a solid flat rubber sole, it's a casual retro-inspired slip-on trainer with a hint of basketball. Perfect for a Cuban collar shirt-led look with a workwear pant.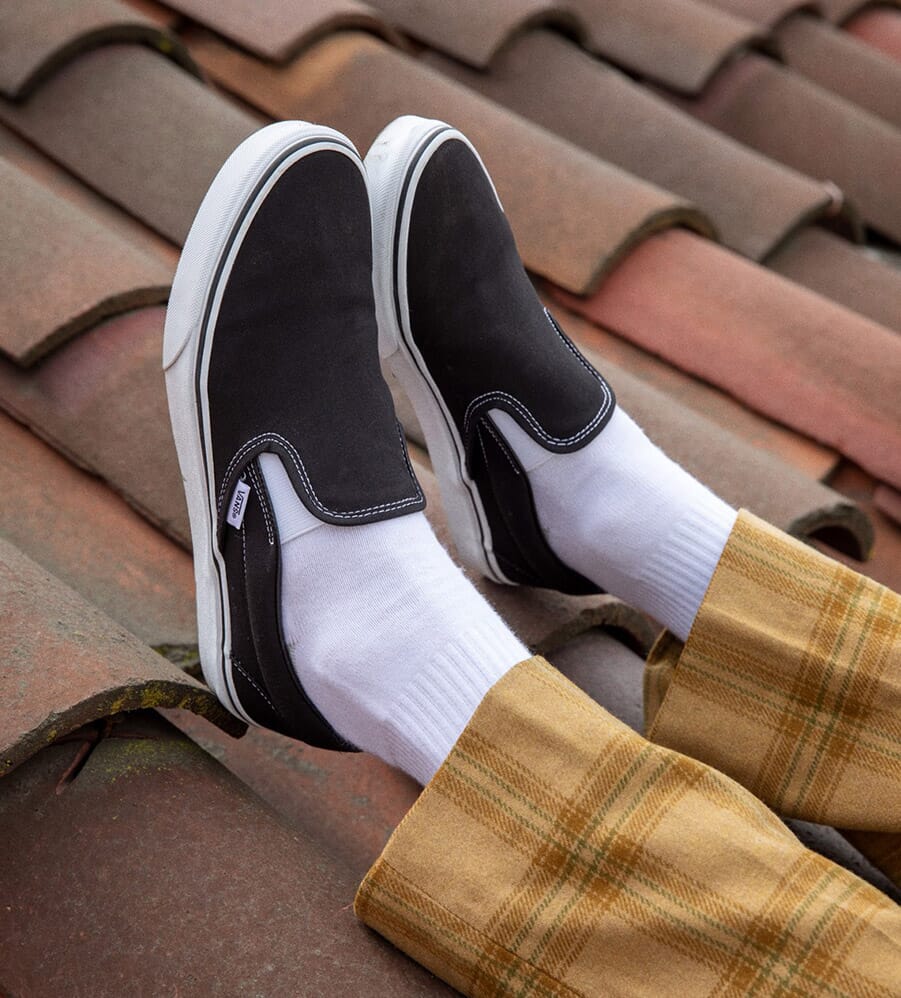 Vans
The OG. The slip-on to end all slip-ons. The one everyone's trying to mirror. What's that about mimicry and flattery? All roads lead to Vans when it comes to the slip-on sneaker thanks to the brand's skating heritage. If a celebrity is dressing down a suit or a smarter look with a bit of a streetwear twist, there's usually a pair of Vans at the bottom capping things off. The icon here is the classic slip-on. It's the silhouette you know and love, the substantial rubber sole and the endless colourway options. We'd keep it simple for dressing an outfit up or down but if you go checkerboard, tread with care.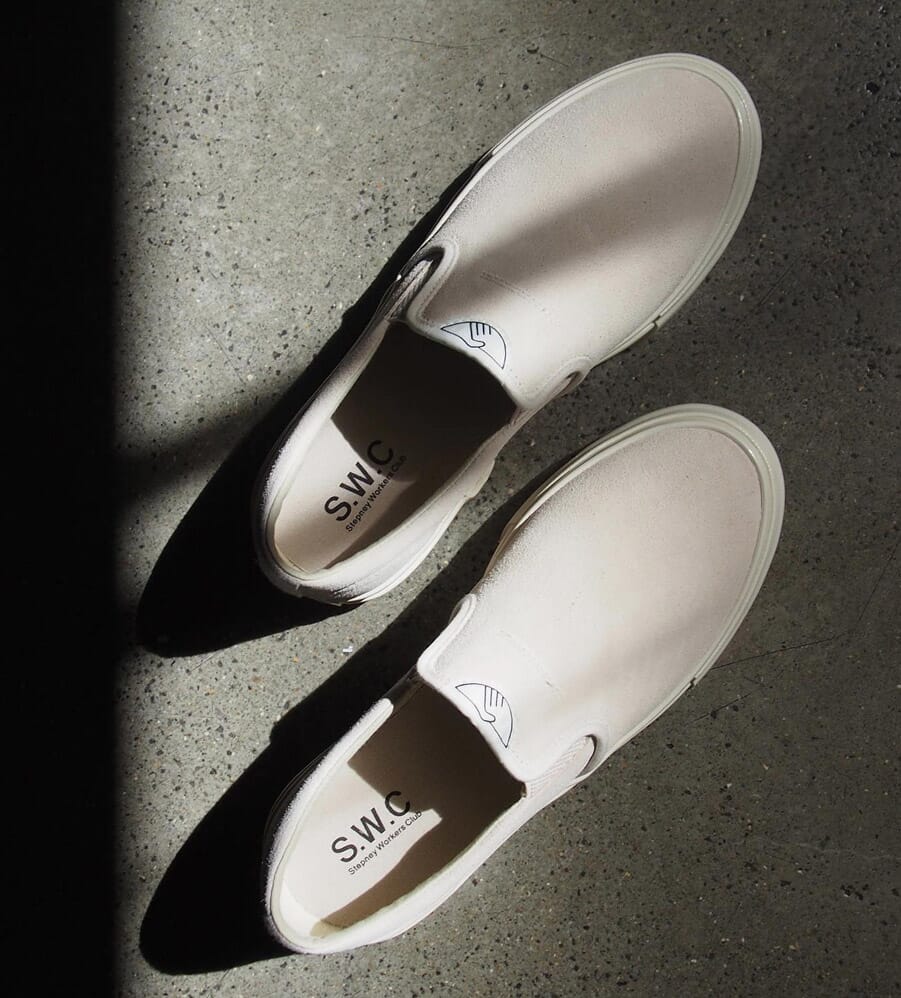 Stepney Workers Club
Don't be fooled, Stepney Workers Club is not an East London working men's club where they drink £2 pints of London Pride and sing Knees Up Mother Brown. It's better than that. It's a unisex sneaker company inspired by the inclusive culture of workers sports clubs. Freedom of sport freedom of thought, goes the strapline. The resultant sneakers are timeless vulcanised rubber classics that have an enjoyable heft to them. The slip-on version of the brand's trademark Lister sneaker is available in canvas or suede and works effortlessly with chinos and a shirt.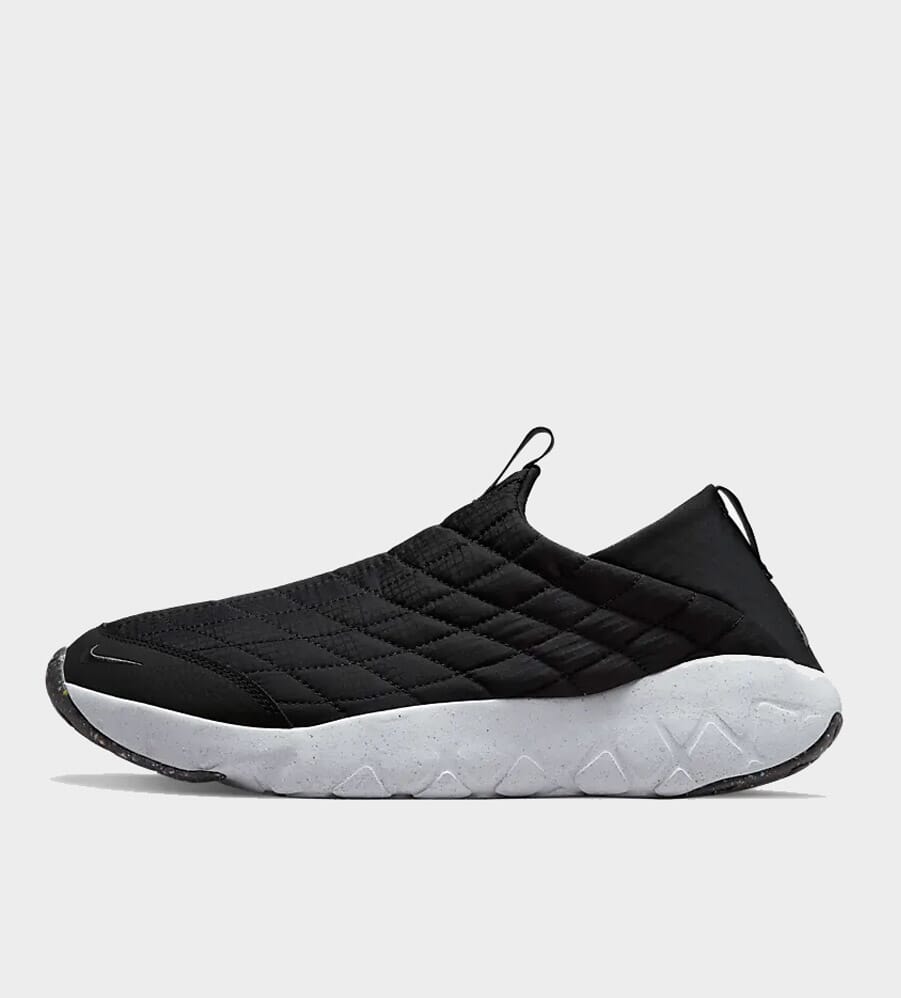 Nike
Last but not least. Of course Nike has made it a personal goal to streamline the art of getting out of the door quicker as if it were a sport. Notably sportier than others on the list, the brand's offering in this department is deeply rooted in athletic styles and lends itself as a pop of playful fun on the bottom of joggers and casual trousers. For a trainer channelling Hermes (the god, not the delivery company) with a distinctive winged silhouette, cop a pair of Nike Glide FlyEase.
Perhaps penny loafers are your slip-on shoe of choice?
---
---