It's time to start thinking bigger. Wider even. In the modern day 2023 AD you should not be wearing skinny jeans. Any trouser that looks like it has been sprayed directly onto your calves is not the right trouser for you. Skinny can work and no doubt its popularity will roll through again but when it comes to men's jeans at the moment you need to be thinking wide and baggy.
Of course you can thank streetwear for the fashionable rise of baggy jeans for men. Bieber is wearing them. Of course Pete Davidson has been papped in an especially hefty pair. Baggier jeans have their roots in skatewear, which is never far from fashion inspirations.
The current trend also corresponds with wider fits elsewhere, from the Universal Works Aston pant and the associated wider fits to preppy Drakes-esque styles opting for looser silhouettes which have roots in '30s and '40s style. A penchant for comfort after the pandemic is subtly leaking into everything we wear.
Now is the time to branch out with a pair of baggy jeans. Here's what you need to know on the styling front with a few suggestions on the best men's baggy jeans to consider.
How to style baggy jeans
Like with any trouser that's wider, you need to be thinking about balancing proportions. First things first: don't go overly baggy. You don't want to be looking like Kim Jong-un has been to the skate park. There's baggy and there's baggy. Unless you're going for an anti-fashion statement you don't want too much loose material.
The other side of proportion is what you're wearing on top and below. Baggier jeans require looser fitting tops in order to create balance. You don't want to be wearing baggy jeans and slim fit tops. Allow the material to sit looser. Likewise, when pairing baggy jeans with shoes, match heft with a chunkier sole or slightly wider shoe silhouette. The jeans are going to emphasise skinny shoes so style with a pair that aren't going to look like a pair of canoes at the bottom of your trousers.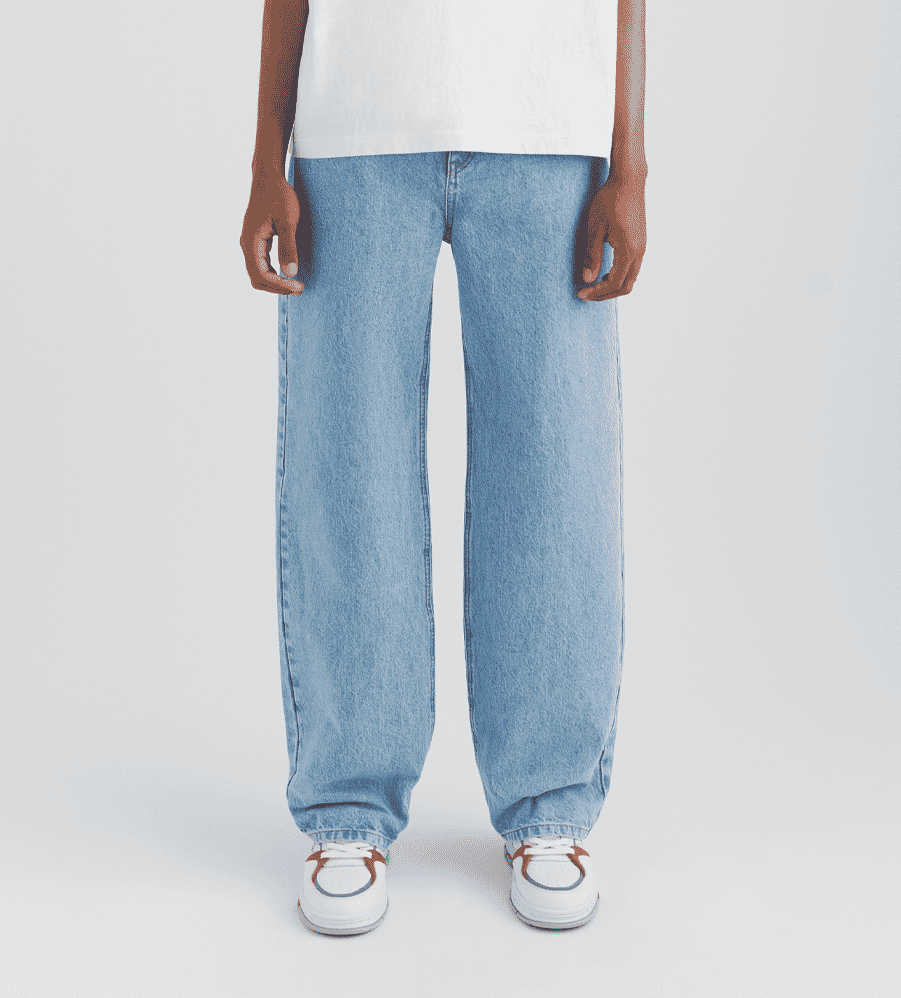 Best men's baggy jeans in 2023
Axel Arigato Zine Relaxed Fit Jeans
Swedish streetwear stalwart Axel Arigato keep it low-key with these super-comfy, easy-to-wear baggy men's jeans. Cut in a loose, relaxed silhouette from sustainable BCI cotton, they feature a flattering high-rise fit that's perfect for adding a touch of old-school cool to your everyday ensemble. Team with a lived-in T-shirt and your go-to sneakers for an effortless weekend look.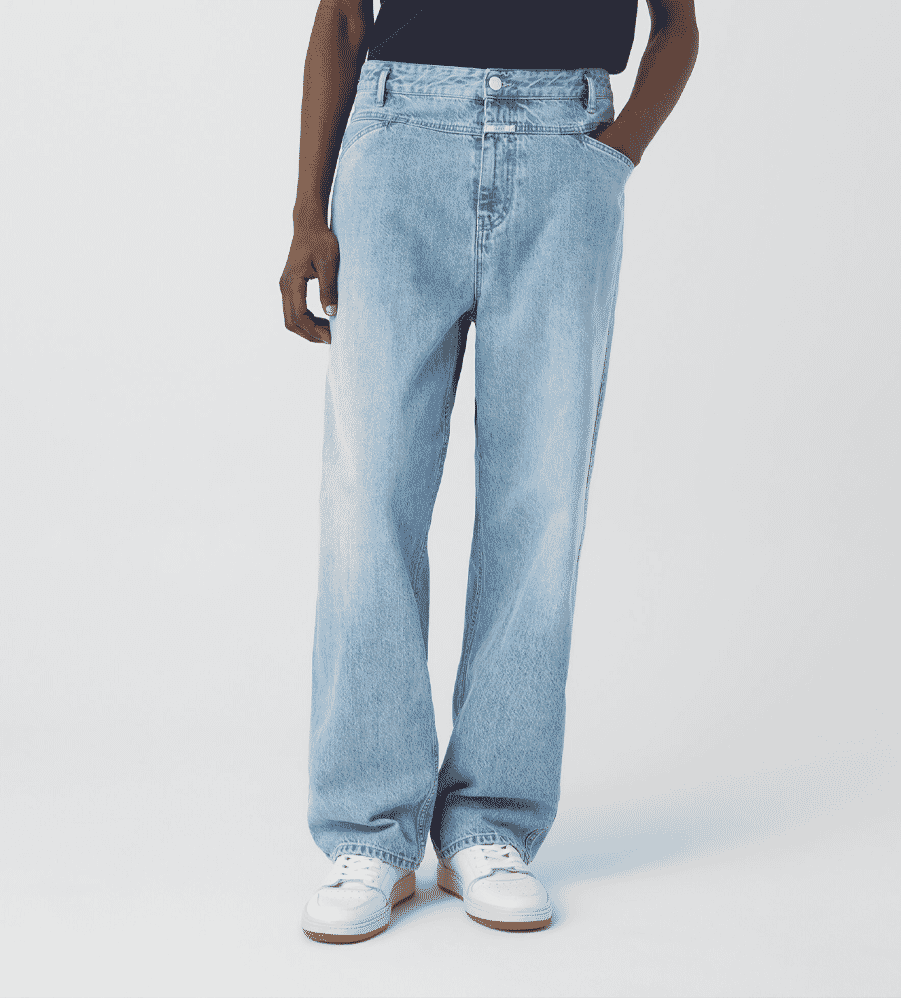 Closed X-Treme Loose Jeans
Closed are solid when it comes to jeans and their X-Treme loose pair are a great example of quality, baggier jeans. Available in a light blue wash that harks back to a '90s film aesthetic, they're made from strong Italian eco denim from the brand's sustainable denim line. The jeans have a distinct twill structure making them sturdy and a high waist with unique detailing. Style with a baggy sweatshirt and fresh white kicks.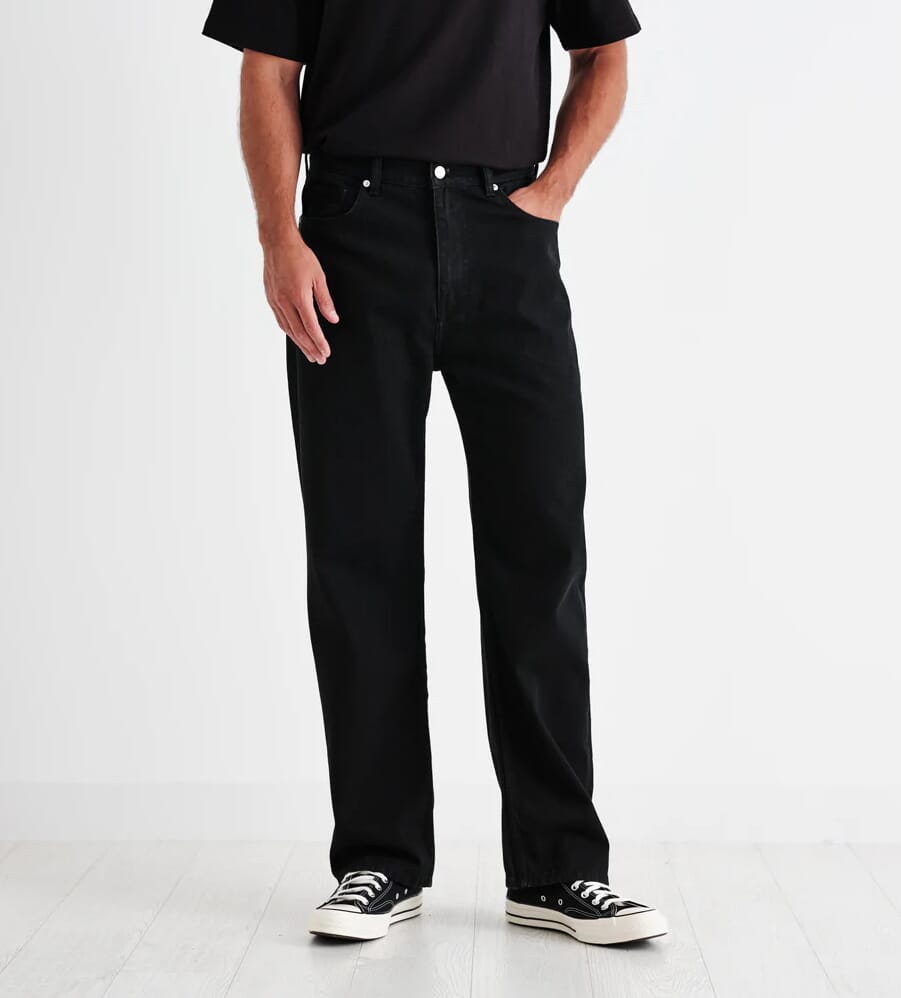 Wax London Denim Loose Fit Jeans
Available in black and ecru, Wax London's baggy jeans are made for comfort. Made from 100% cotton and with a relaxed fit, the wash gives them a welcome worn in look lending them to casual outfits. Made to take a beating and best styled with a Converse style pump and heavyweight tee, tucked or worn loose. Well worth it if you're in the market for something a bit different from classic blue jeans.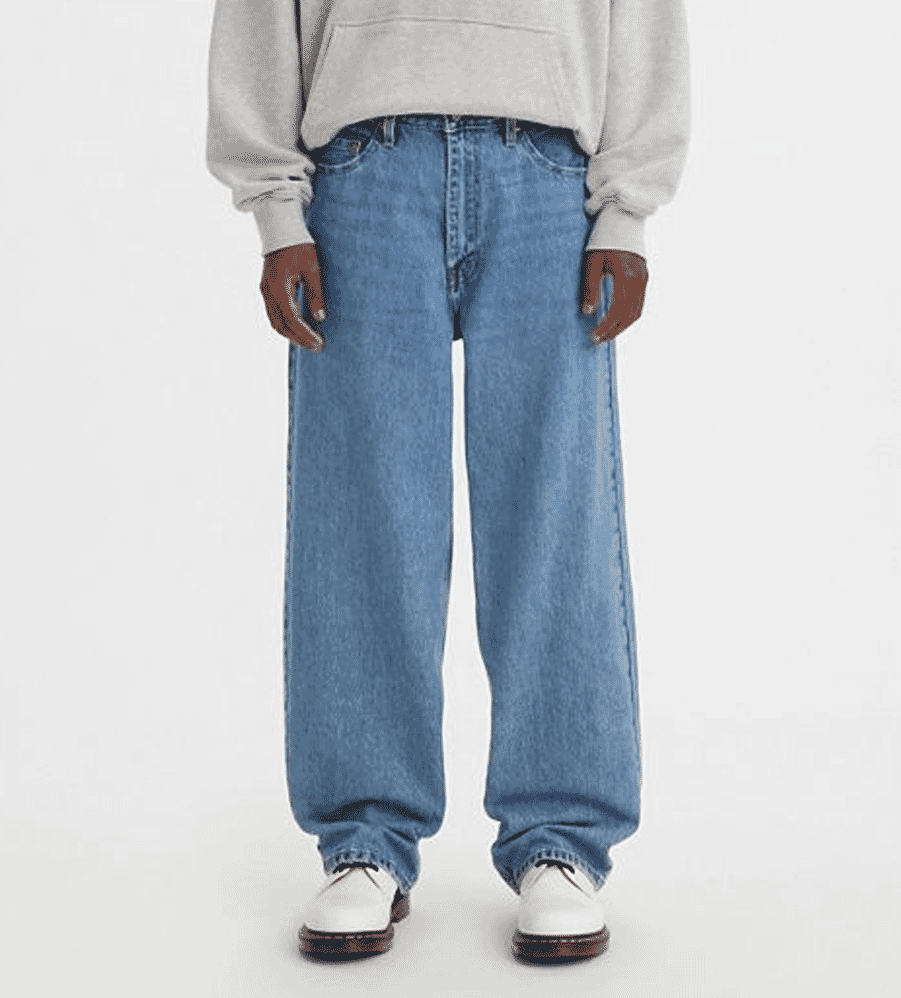 Levi's 578 Baggy Jeans
The denim OG. Of course Levi's would have something to bring to the table when it comes to a baggier jean. Their 578 Baggy Jeans are certainly wider, with a slouchy fit and stacked ankle that recalls baggy '90s jeans. They sit comfortably at the waist, and their 100% cotton construction makes for a hard-wearing pair of jeans that will stand the test of time.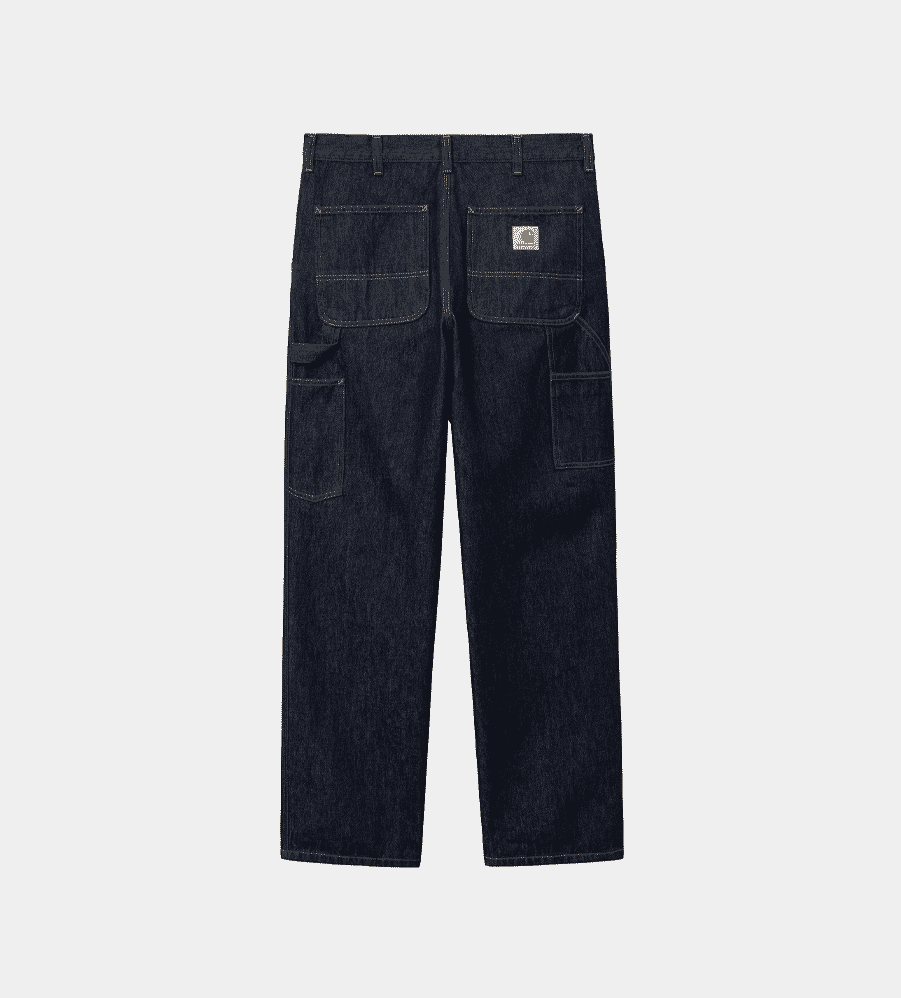 Carhartt WIP Single Knee Pant
Carhartt WIP has been instrumental in making workwear cool again. With this has come an appreciation for roomier fits. Their Single Knee Pant is a classic. Constructed in 13.5 oz cotton, the robust twill has been rinsed for just the right amount of softness. Needless to say they'll last. Cut in relaxed, straight leg they also feature a regular waist, Bartack stitching and tool pockets. A hammer loop a nice touch even if you don't spend your time building anything. A welcome alternative to a cargo pant also.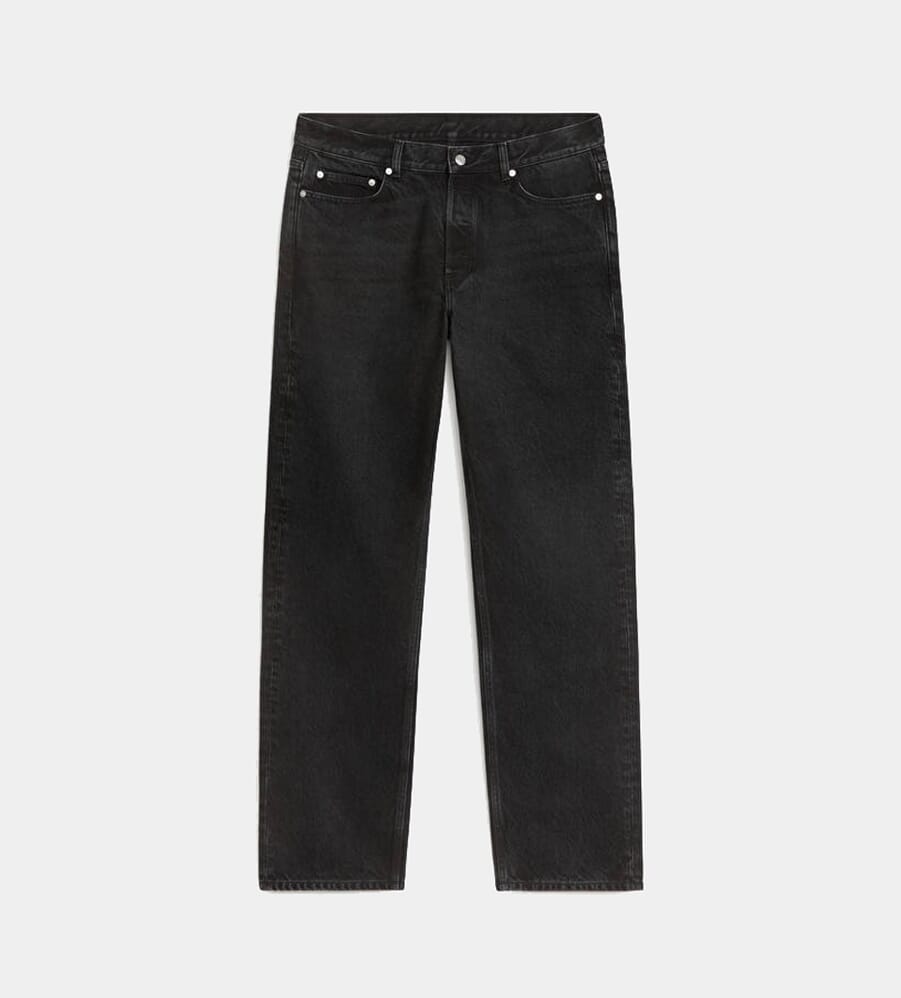 Arket Loose Jeans
Men's baggy jeans cut for a loose, comfortable fit. As with everything at Arket, there's an emphasis on sustainability, notably the recycled cotton used in the rigid twill blend. 80% recycled cotton, 20% organic. The construction is a classic 5-pocket style with mid-rise and straight cut legs. Ideal for pairing with a t-shirt and casual shoes but also work well with one of the brand's classic cotton Oxford shirts. Available in blue, light blue and black.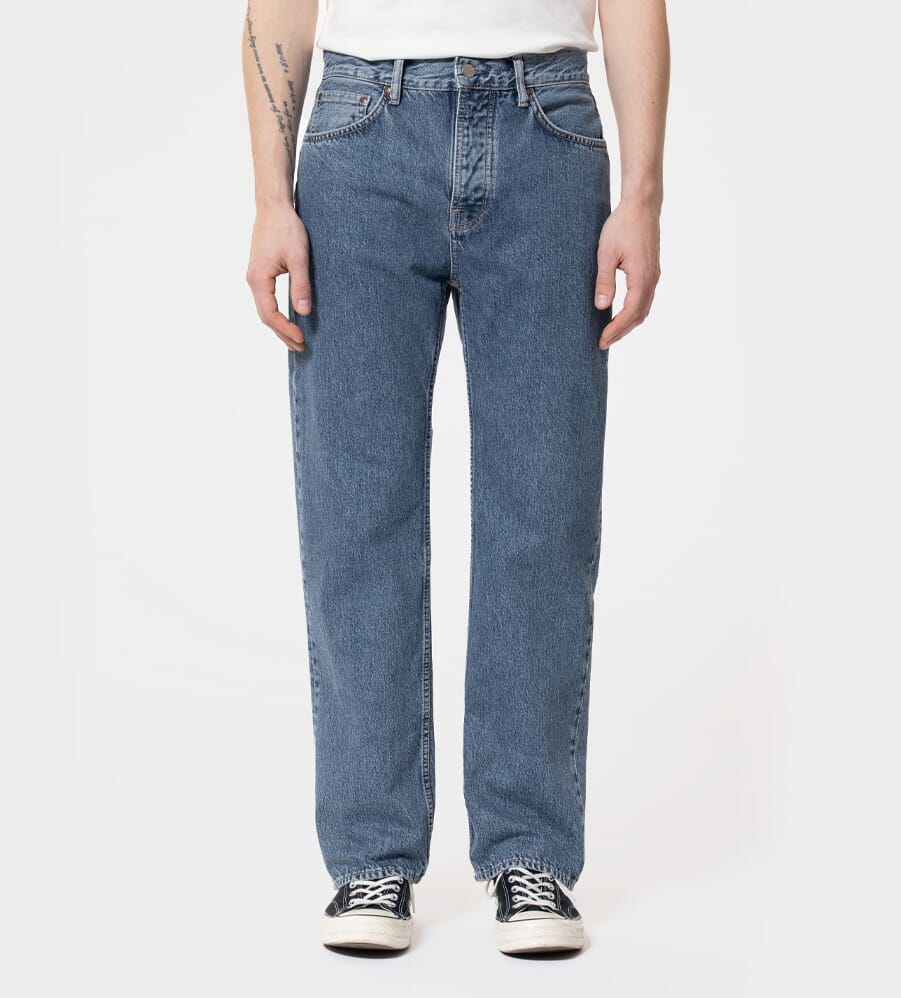 Nudie Jeans Tuff Tony Wavy Blues
With the revival of the baggy jean comes the revival of the dad jean. These Nudie numbers are you dad jean equivalent. Tuff Tony Wavy Blues, the ultimate name for a pair of jeans you could see your dad rocking with an unintentionally timeless Steve Jobs-esque New Balance. Made in a straight leg loose-fit, with that all important light blue hue and marble texture, they're made from organic cotton too. Crying out to be worn with a black pair of old school basketball-style sneakers.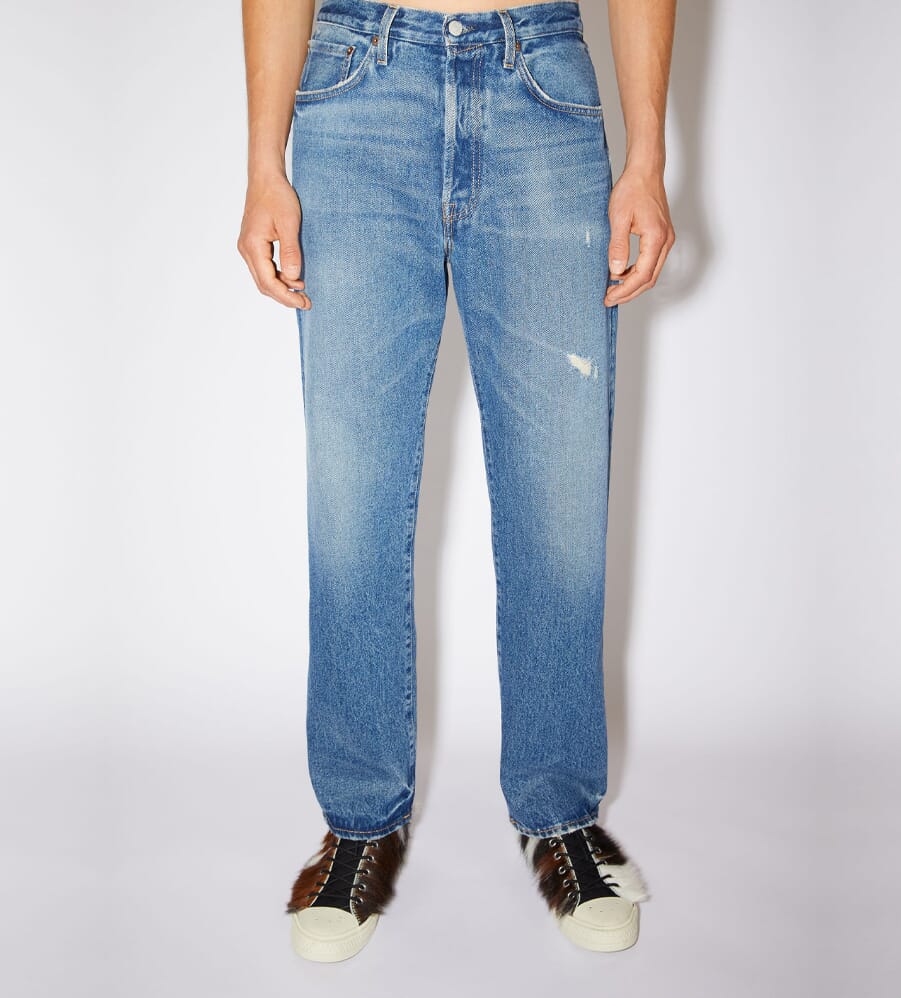 Acne Studios Loose Fit Jeans
Another name on the list that has carved a niche for great jeans. Well worth splashing out on, a pair of Acne Studios loose fit jeans in mid blue is all sorts of blissed out Stockholm style. Made in Italy from notably rigid organic cotton denim, the jeans feature a classic 2003 vintage blue wash, with a loose fit, high rise, regular length leg and button fly. Wear them with a colourful sneaker and baggy graphic tee.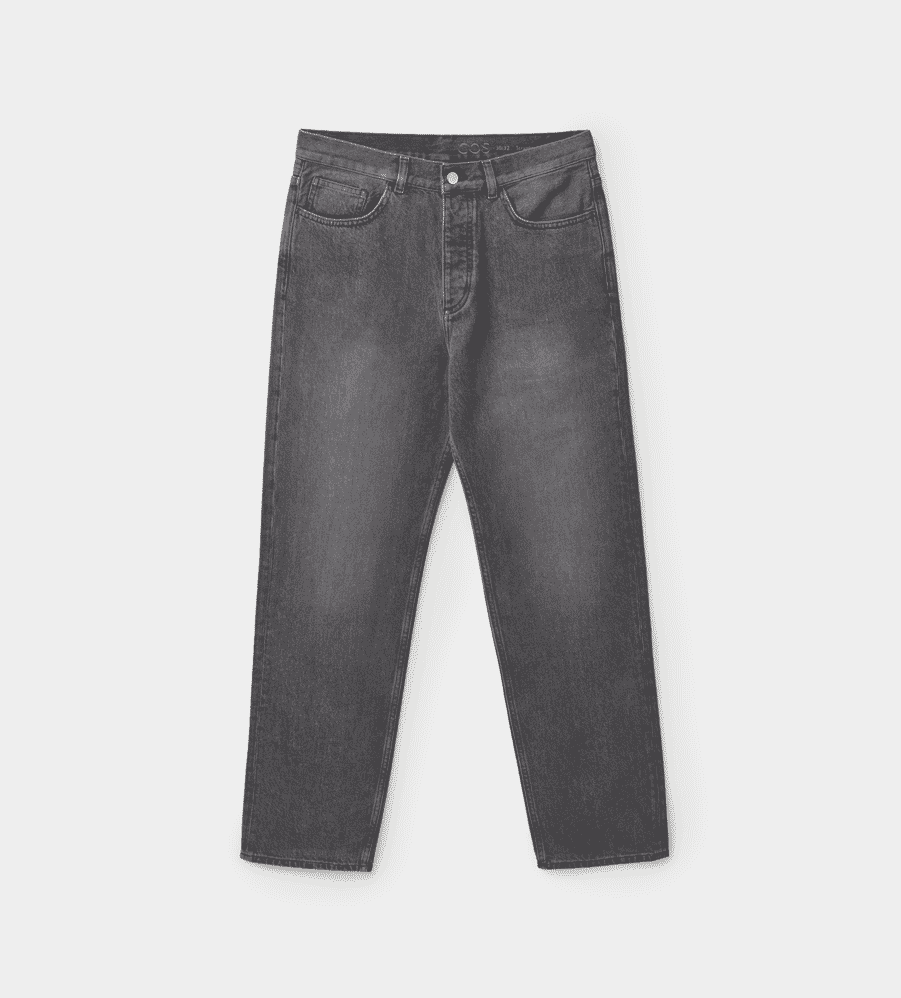 Cos Relaxed Fit Straight Leg Jeans
Cos is of course a beacon of relaxed fit styling. Whether large pleated architect pants or free flowing linen shirts, collections always manage to effortlessly style a minimalist and utilitarian aesthetic with a baggy trouser at the heart of it. Their relaxed fit jeans are no different, lending themselves to being dressed up with a French tucked shirt and black leather shoes, ideally a commando sole. Available in blue and grey, they're sustainably crafted from non-stretch recycled cotton and made without metal rivets for easy recycling. A straight leg mid-rise fit sees them sit just below the waist. Roomy and comfortable.
Looking for something in the smart-casual arena? Consider these excellent pairs of chinos.
---
---