Few items of clothing blend the worlds of sportswear and wider casual-wear as well as the sweatshirt. Originally destined for sporting use, sweatshirts have become an everyday menswear staple, and an extremely comfortable one at that. 
If you feel like you've outgrown hoodies and want something a bit more laid back than a crew neck jumper, the sweatshirt could be for you.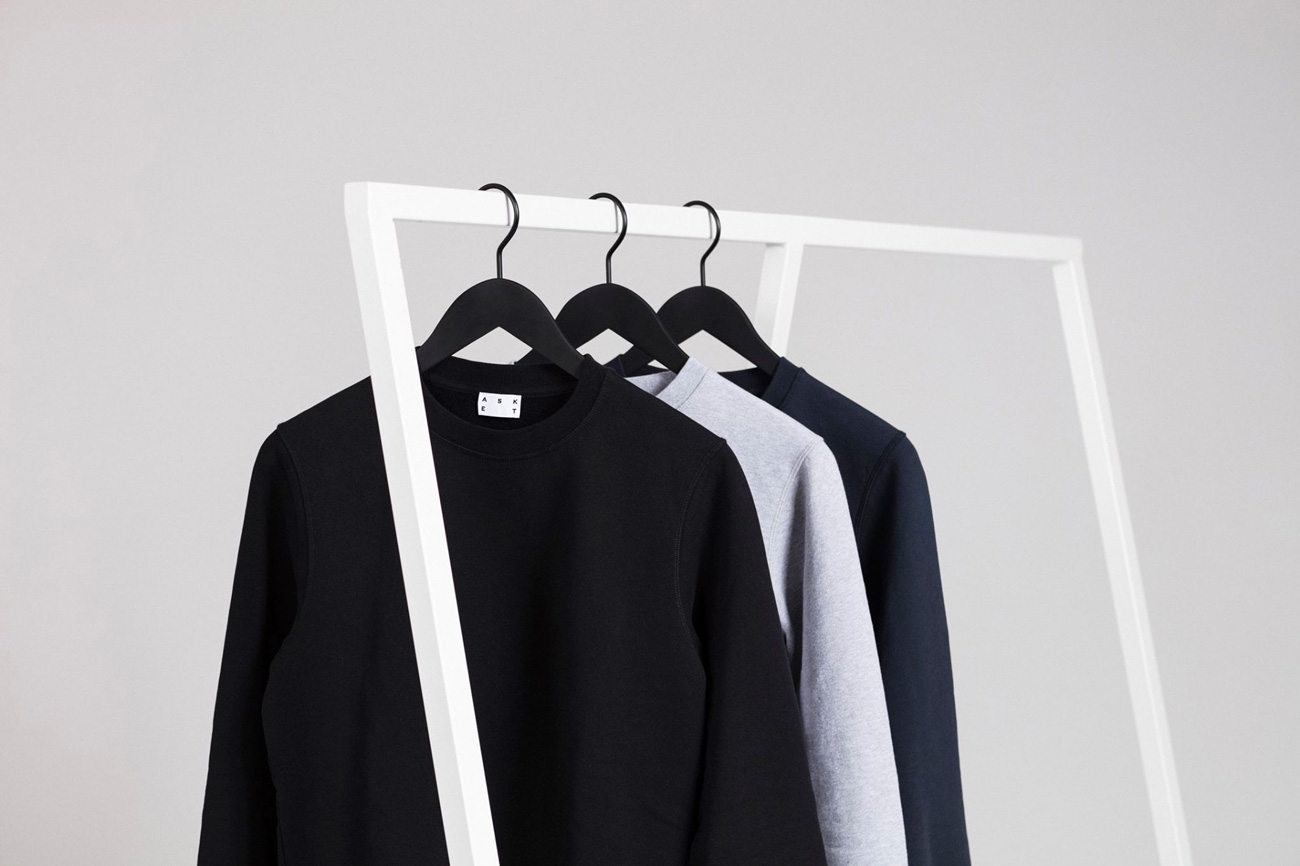 Why you need a sweatshirt
Originating in 1926, sweatshirts were dreamt up by American football player Benjamin Russel. The story goes that he had enough of wearing heavy wool jerseys, which were both itchy and prone to shrinkage when washed. 
The all-cotton sweatshirt was his alternative, which was far more comfortable and long lasting when worn on the football field. It didn't take long for the sweatshirt to catch on, and soon both football and baseball players across the USA would favour the simple design. 
Since the '20s, sweatshirts have been widely adopted outside of sports and, alongside hoodies, are the favoured garment of everyone from skaters to minimalists and just those who appreciate easy, comfortable style. 
Today, the sporting connotations remain with the sweatshirt, and its comfort is more valued than ever. With more people doing their work from home, it deserves credit as perhaps the ultimate stay-at-home piece. But best of all, it's as easy to wear out of the house as it is in it.  
3 ways to wear the sweatshirt
As loungewear 
The sweatshirt is a natural fit when worn as loungewear. Ideal for around the house or popping to the shops, this look, complete with Saye sneakers and a Pinqponq backpack is both a comfortable and sophisticated take on luxury loungewear. 
With workwear
You can't go wrong with workwear. A pair of indigo denim jeans smartens up the sweatshirt, as does suede Chelsea boots and a brown leather belt, taking the humble sweatshirt from sportswear to smart casual with ease. 
With shorts
A sweatshirt comes into its own when worn with shorts. For when it's not quite warm enough for just a T-shirt, a sweatshirt is ideal for cool spring and summer evenings. Striped socks and Converse complete this old school sports-inspired look. 
Best sweatshirts for men 
Asket
Masters of the capsule wardrobe, Asket produces beautiful designed, minimal clothing made from some of the best fabrics around. The brand's sweatshirts are constructed from unbrushed Egyptian cotton and feature a slim, tailored fit that suits a range of body types. 
Percival
Percival has made a name for itself by injecting its own personality into classic menswear garments. Known for its signature embroidery, which can be seen on everything from its T-shirts to its sweatshirts, Percival is a go-to if you want a sweatshirt with a spaceman, or a box of noodles sewn into it.
Riley Studio
A sustainable brand, many of Riley Studio's clothes have been made from recycled plastic bottles. The recycled polyester this creates is then combined with organic cotton, meaning its fabrics are both soft and hard wearing.  
Native North
A favourite of OPUMO's, Native North's clothing is always incredibly easy to wear and boasts design details you won't find anywhere else. Take the brand's sweatshirts, which are crafted from 100% cotton and feature raglan sleeves and front pockets which are usually reserved for hoodies. 
ISTO.
Well-made and simply designed, ISTO's clothing is made in Barcelos, Portugal. Transparent about its production costs, you know you're getting value for money with ISTO. Its sweatshirts are no different - made from 370 gsm loopback cotton and with classic ribbed cuffs and hem, they're the real deal. 
Shon Mott
Shon Mott's sweatshirts are crafted from 96% cotton with 4% elastane, making them arguably even more durable than regular loopback cotton. The elastane gives extra stretch but will ensure the fabric returns to its usual state, meaning the brand's sweatshirts will never stretch out or get baggy. 
Forét
Forét's workwear-inspired clothing is designed to be virtually interchangeable - pick any four pieces from the brand and they're likely to go together. Its use of branding is exceptional too. Look out for its sweatshirts, which feature the brand's logo in an array of different styles, from script writing to block colouring. 
For more stay at home clothing, check out our complete guide to men's overshirts.
---
---