Few items of clothing blend the worlds of sportswear and wider casual-wear as well as sweatshirts. Originally destined for sporting use, the humble sweatshirt has become an everyday menswear staple, and an extremely comfortable one at that. 
If you're looking for an alternative to your everyday hoodie and want something a bit more laid back than a cashmere knit, a casual sweatshirt is a no-brainer. Read on for a brief history of the sweatshirt as well as our pick of the best men's sweatshirts to buy in 2023.
The history of the sweatshirt
Originating in 1926, sweatshirts were dreamt up by American football player Benjamin Russel. The story goes that he had enough of wearing heavy wool jerseys, which were both itchy and prone to shrinkage when washed. 
The all-cotton sweatshirt was his alternative, which was far more comfortable and long lasting when worn on the football field. It didn't take long for the sweatshirt to catch on, and soon both football and baseball players across the USA would favour the simple design. 
Since the 1920s, sweatshirts have been widely adopted outside of sports and, alongside hoodies, are the favoured garment of everyone from skaters to minimalists and just those who appreciate easy, comfortable style. Best of all, it's as easy to wear out of the house as it is in it.  
3 ways to wear men's sweatshirts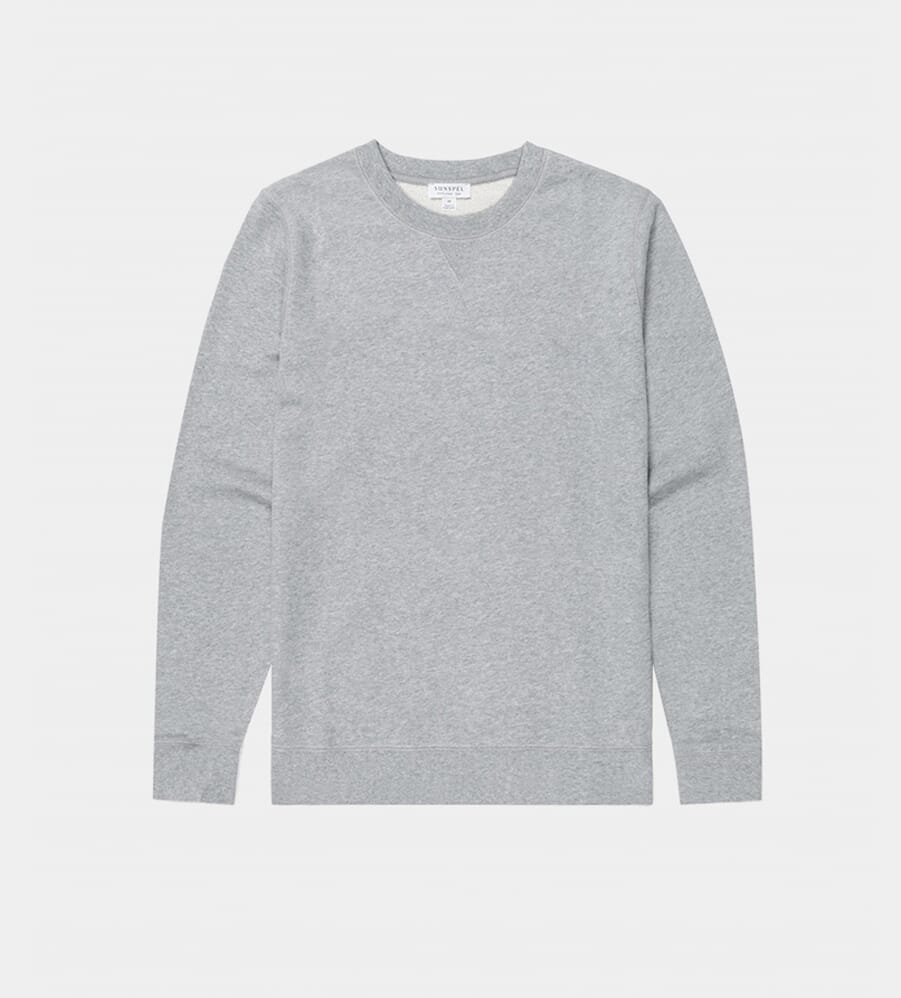 As loungewear
The sweatshirt is a natural fit when worn as loungewear. Ideal for lounging around the house or popping to the shops, this look, complete with retro-style sneakers and a backpack is both a comfortable and sophisticated take on luxury loungewear.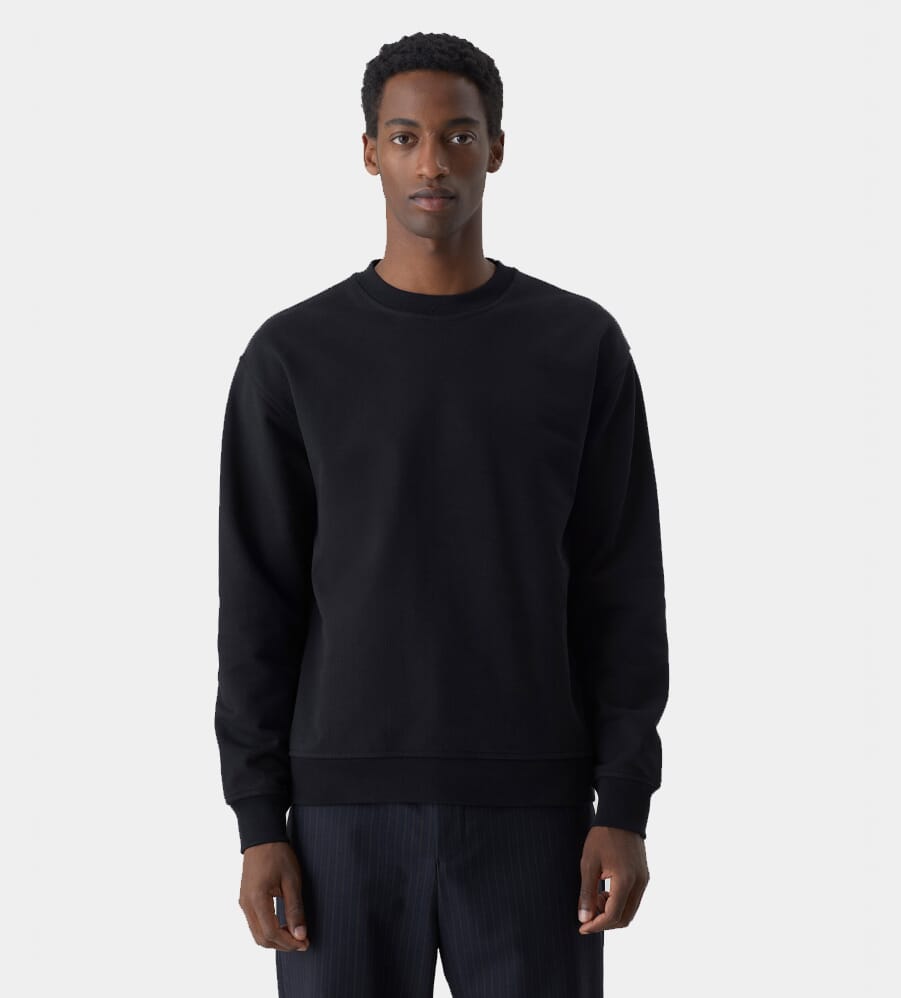 With workwear
You can't go wrong with workwear. A pair of indigo denim jeans smartens up the sweatshirt, as does suede Chelsea boots and a brown leather belt, taking the humble sweatshirt from sportswear to smart casual with ease.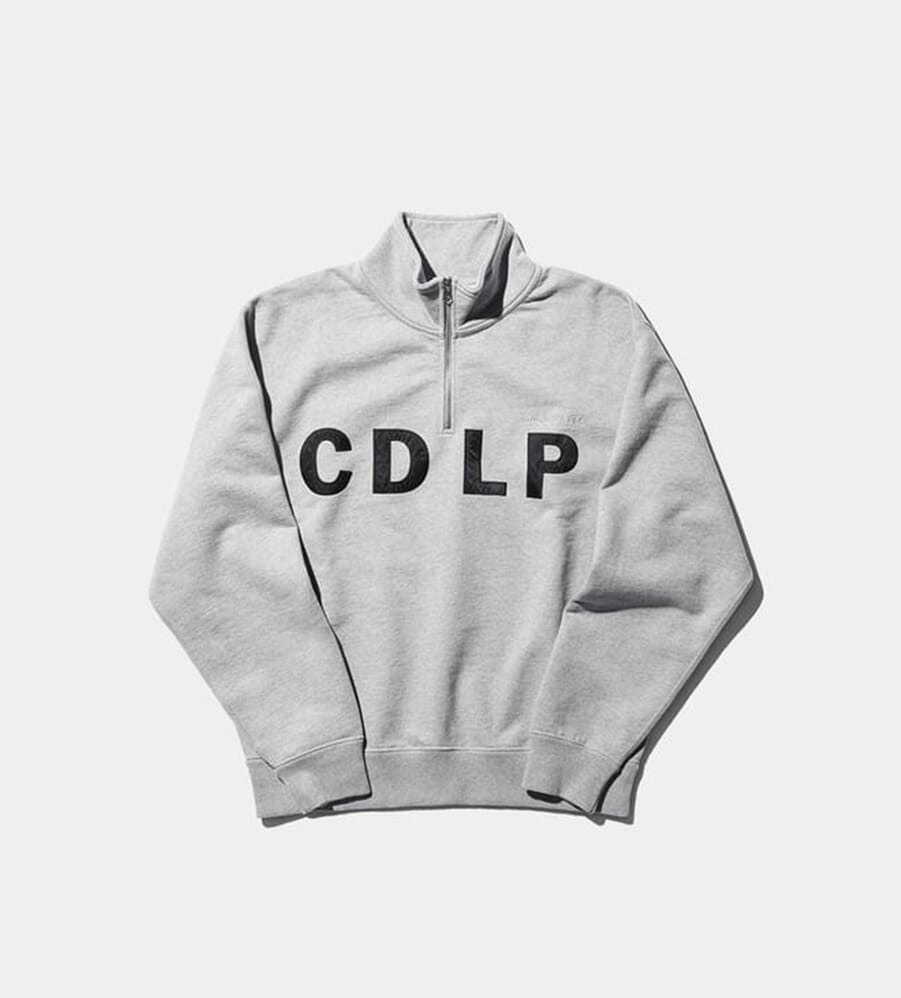 With shorts
A sweatshirt comes into its own when worn with shorts. For when it's not quite warm enough for just a T-shirt, a sweatshirt is ideal for cool spring and summer evenings. Striped socks and canvas high-top sneakers complete this old school sports-inspired look. 
Best sweatshirts for men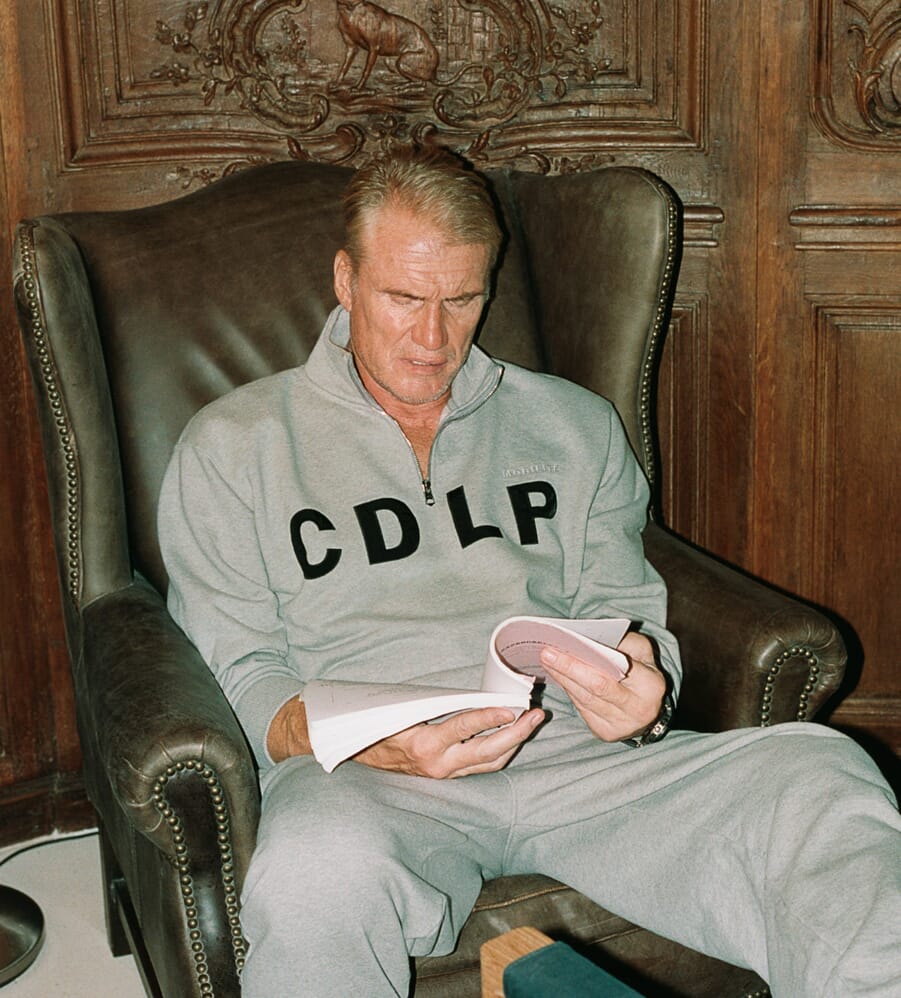 CDLP
Another underwear brand that has expanded its collection to include everyday casual clothing, CDLP has elevated the humble sweatshirt to new levels. The Stockholm-based brand uses a heavyweight terry fabric in a unique blend of recycled and organic cotton for a breathable, moisture-wicking effect that results in all-day comfort. A simple palette of black and grey keeps things classic.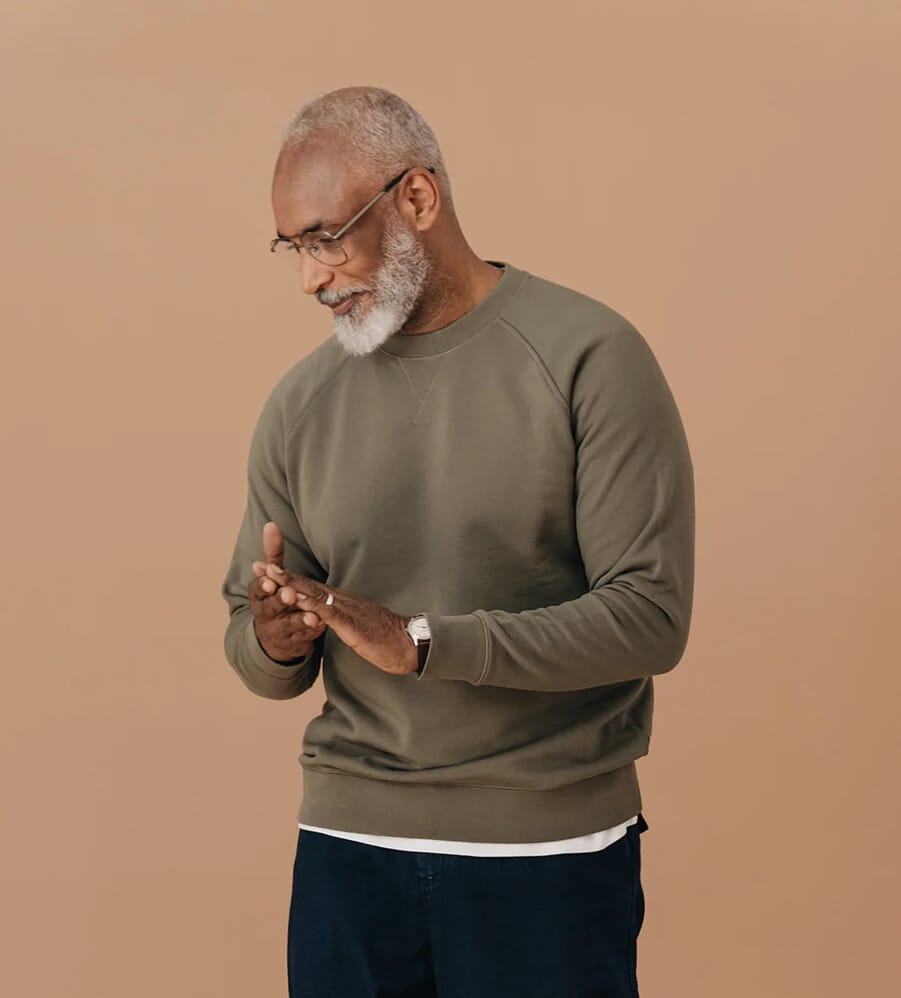 Form&Thread
London-based label Form&Thread creates contemporary yet timeless menswear staples that are designed to transcend trends and seasons. For an easy-to-wear sweatshirt that will help you nail the oh-so-tricky smart casual dress code, Form&Thread has you sorted with its organic cotton iteration, available in a variety of hues. Made from a tightly-knitted long-staple yarn, it's a luxurious take on an everyday classic.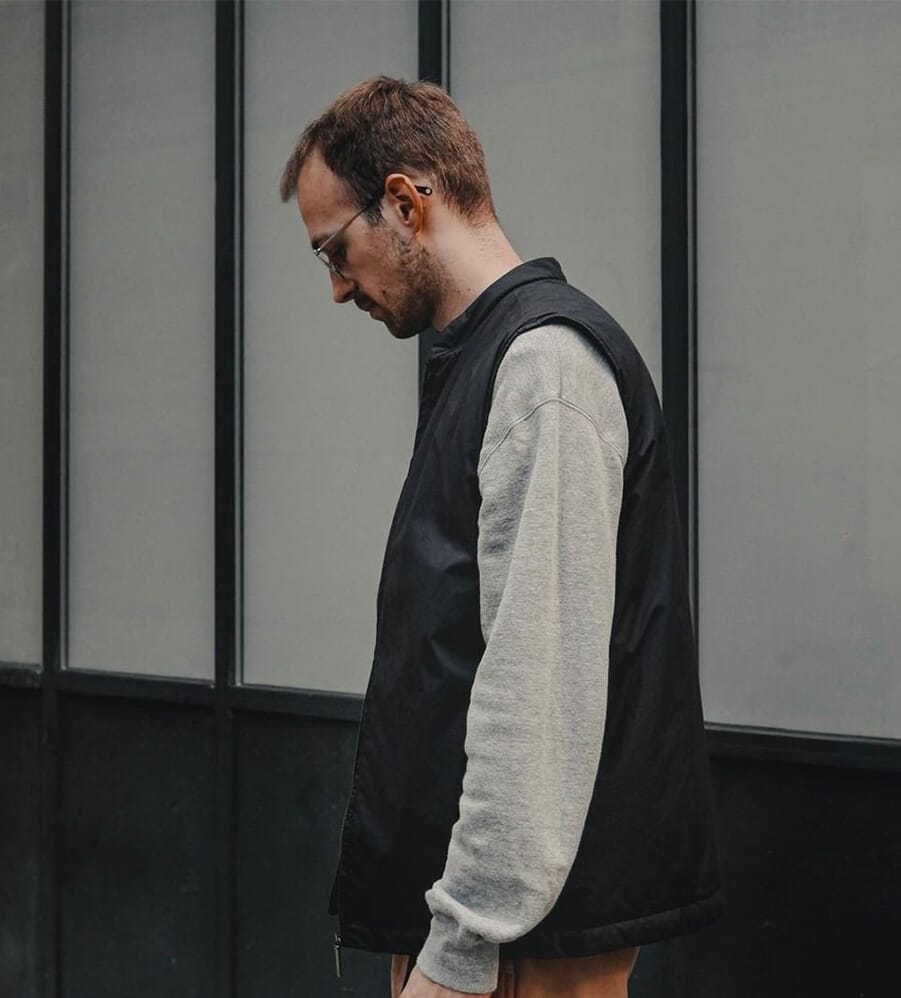 ASKET
Masters of the capsule wardrobe, ASKET produces beautiful designed, minimalist clothing made from some of the best fabrics around. The Swedish brand's sweatshirts are constructed from unbrushed Egyptian cotton and feature a slim, tailored fit that suits a range of body types.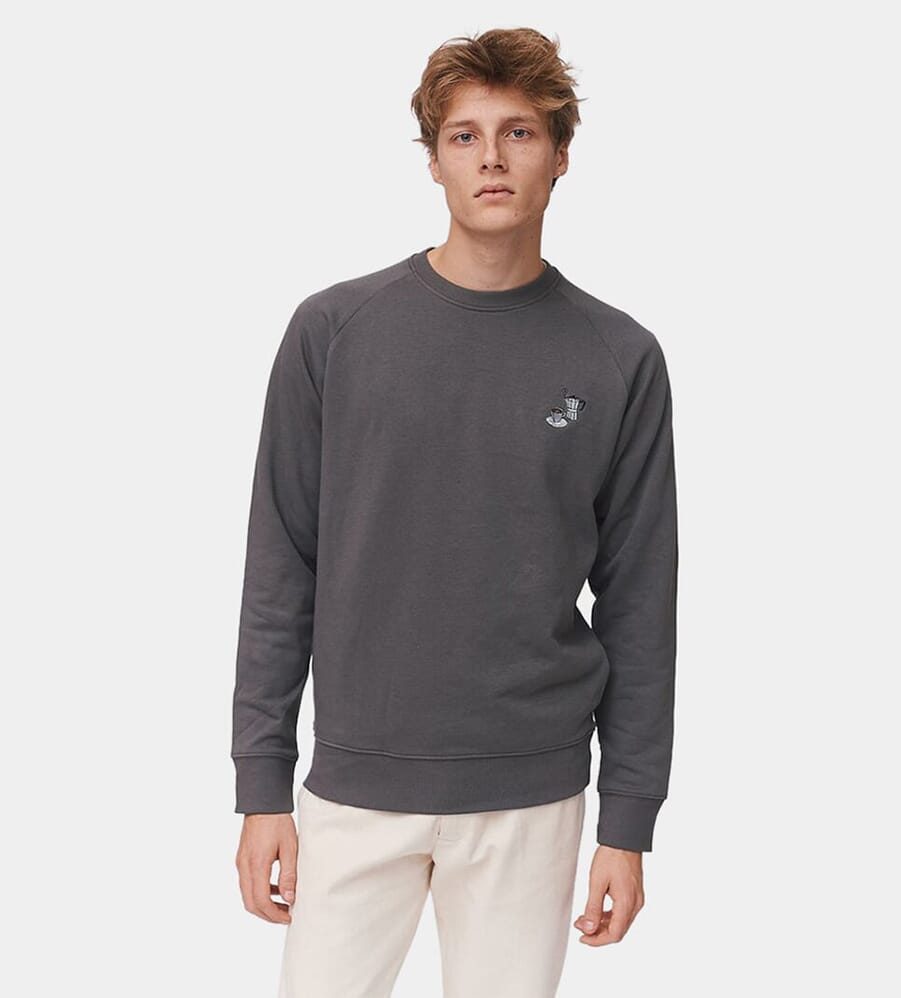 Percival
British brand Percival has made a name for itself by injecting a unique sense of character into classic menswear garments. Known for its signature embroidery, which can be seen on everything from its T-shirts to its sweatshirts, Percival is a go-to if you want a playful jumper with a coffee pot or a soup can sewn into it.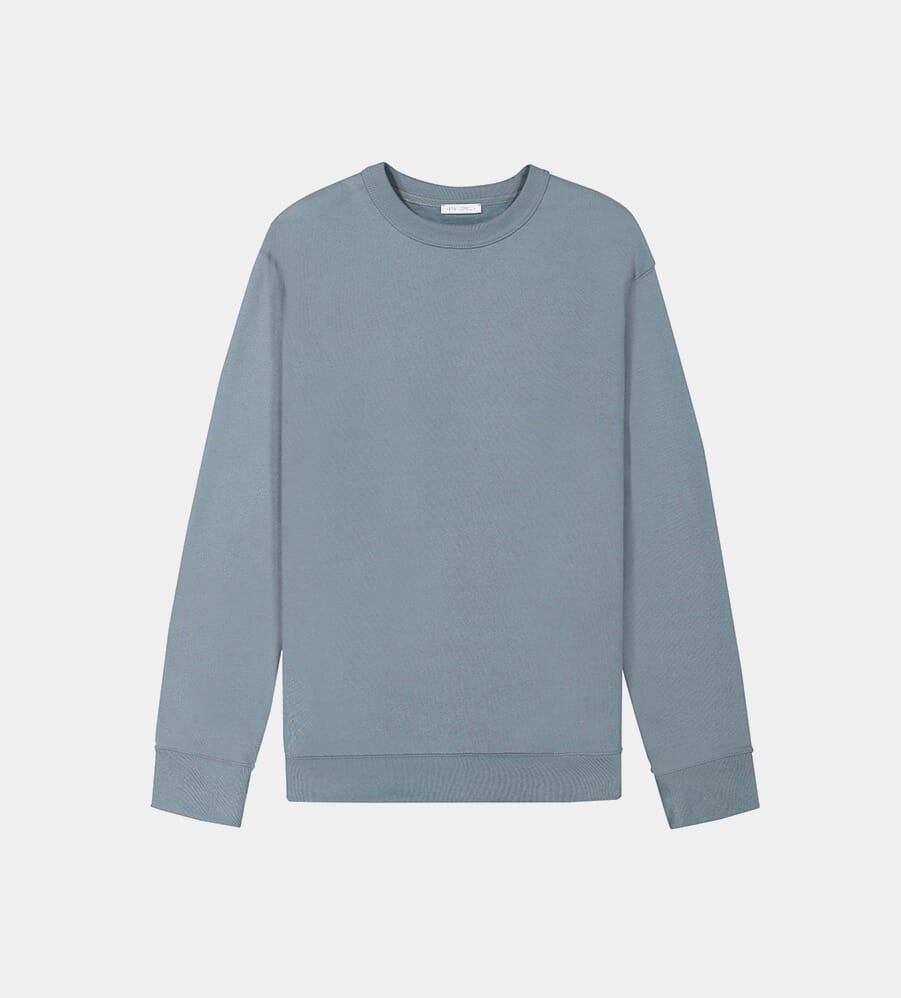 ISTO.
Well-made and simply designed, ISTO.'s clothing is made in Barcelos, Portugal. The brand is transparent about its production costs, so you know you're getting value for money. Its heavyweight men's sweatshirts are no different – made from 480 gsm organic cotton and with classic ribbed cuffs and hem, they're the real deal.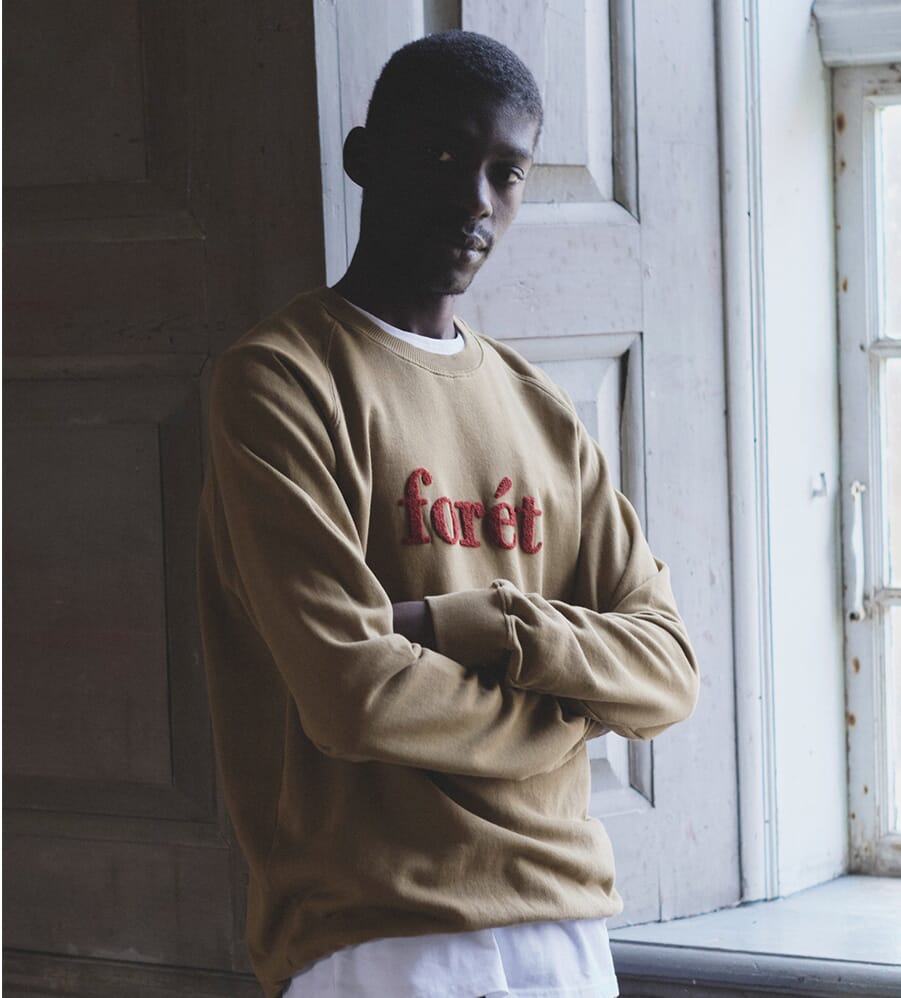 Forét
Forét's workwear-inspired clothing is designed to be virtually interchangeable – pick any four pieces from the brand and they're likely to go together. Its use of branding is exceptional too. Look out for its cosy men's sweatshirts, which feature the brand's logo in an array of different styles, from script writing to block colouring.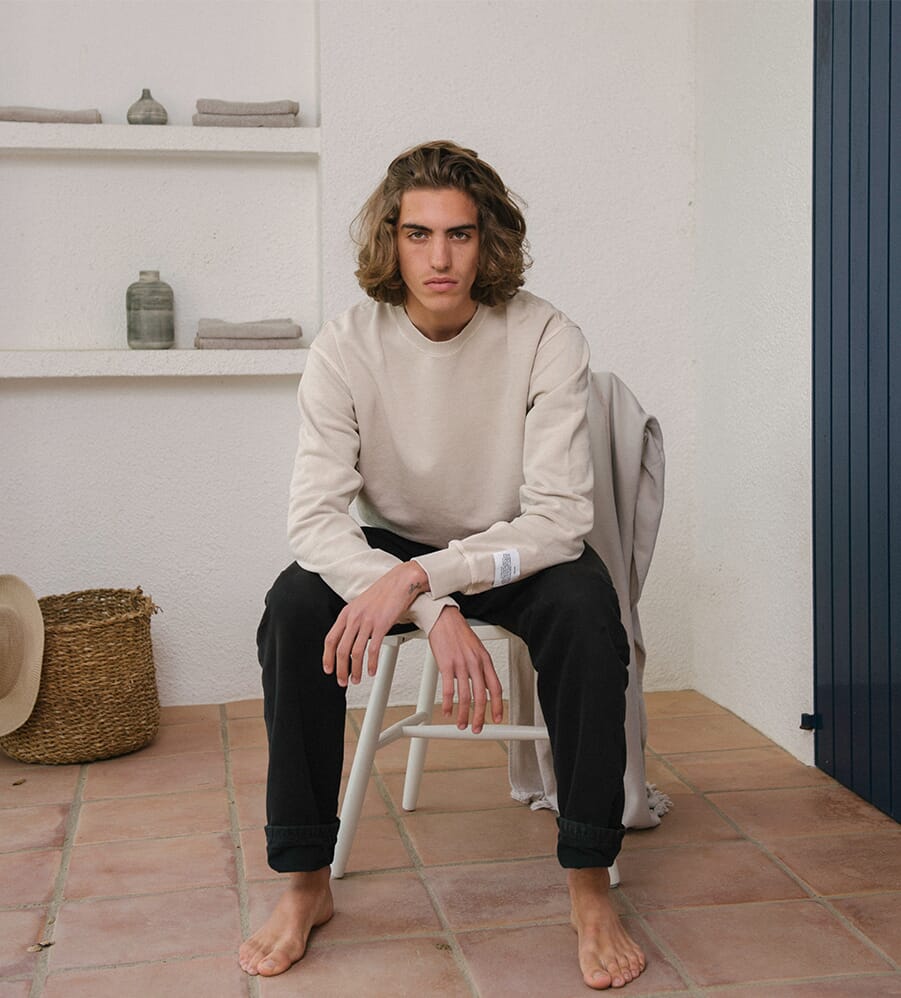 Neutrale
Neutrale's unisex essentials have garnered a cult following thanks to their inherent versatility and ease-of-wear. Its organic cotton sweatshirts, available in a selection of muted colours, epitomise the brand's laidback aesthetic and emphasis on comfort.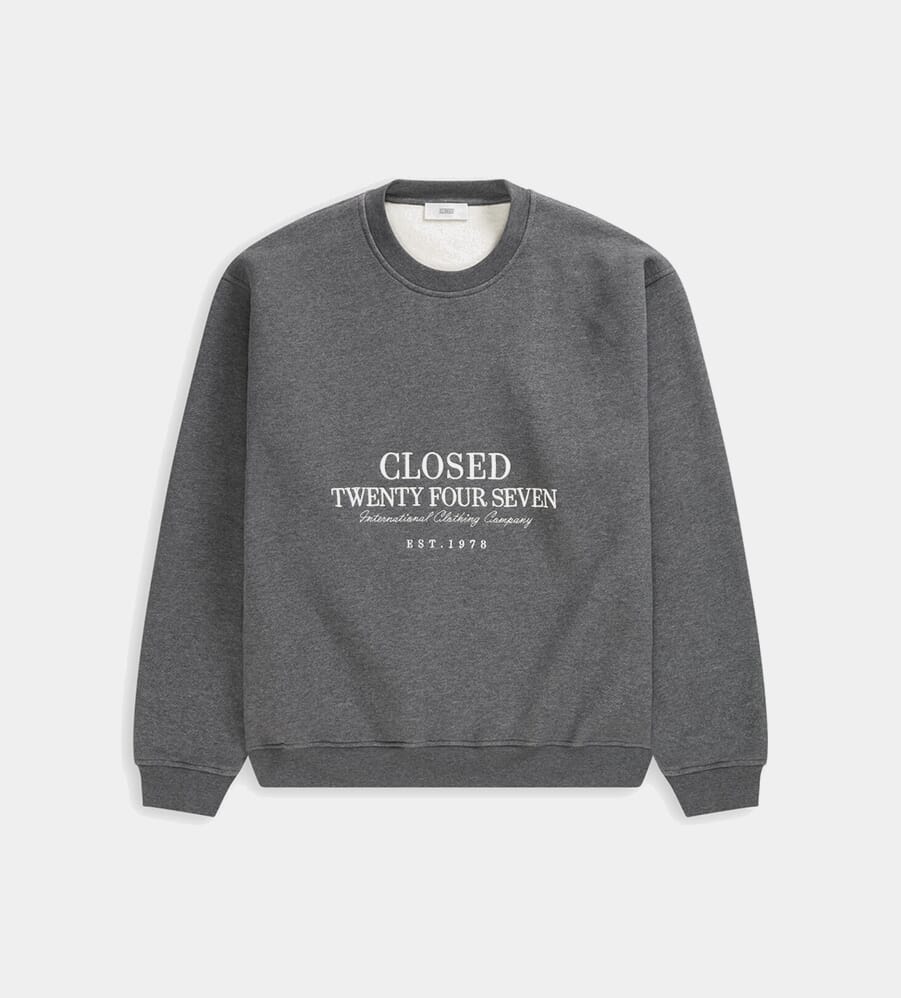 Closed
Closed may be best known for its extensive denim offering, but the iconic German label also applies its relaxed aesthetic and conscious craftsmanship to other everyday staples, including an excellent line of organic cotton sweatshirts. With a super-soft brushed inside and relaxed fit, they're as cosy as they are stylish.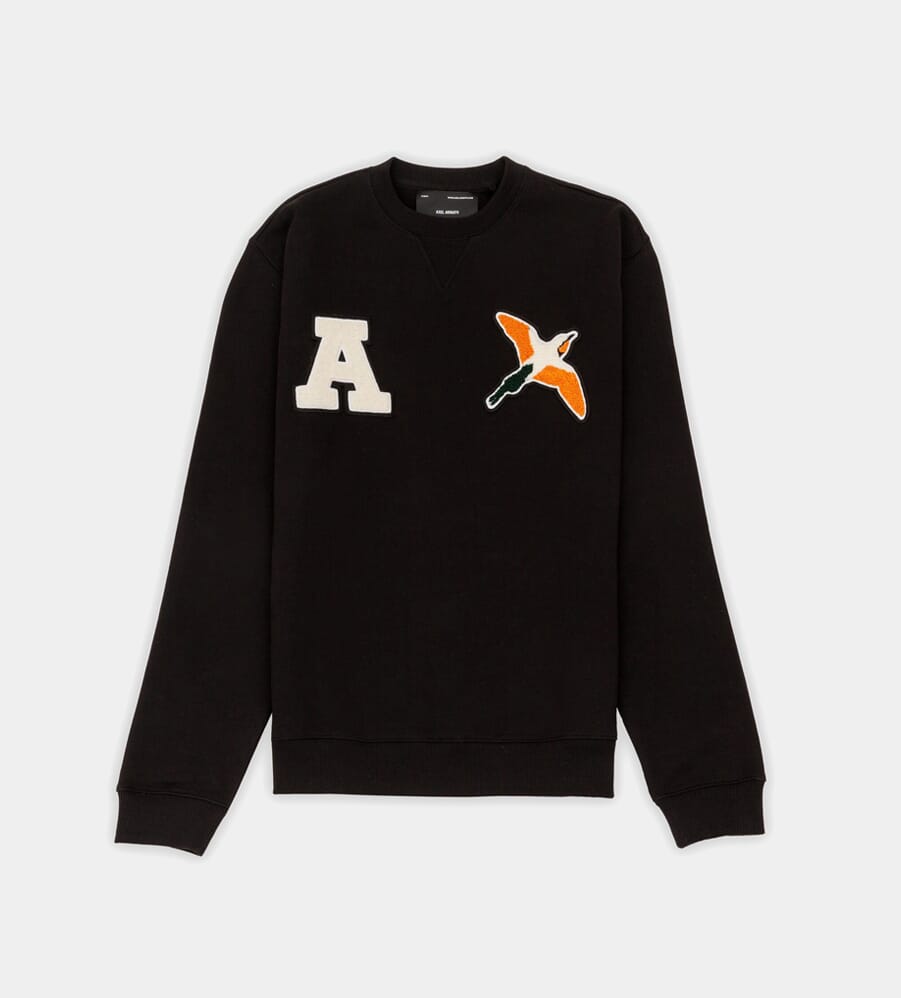 Axel Arigato
Swedish fashion powerhouse Axel Arigato is renowned for its cutting edge clothing and footwear designs, which include a range of ultra-cosy 100% organic cotton sweatshirts, available with a range of signature graphics and embroideries.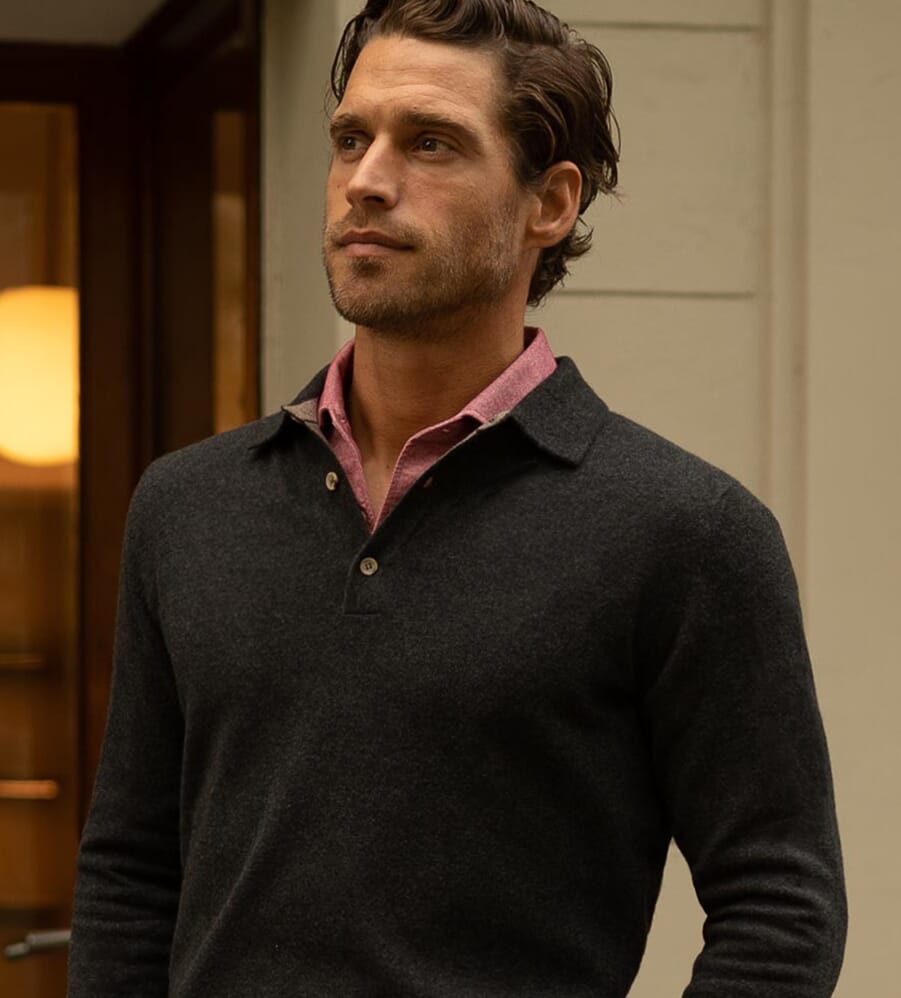 Luca Faloni
Trust Italian knitwear maestro Luca Faloni to come up with such a luxurious take on a sportswear staple. The label's cashmere sweaters are knitted in Bergamo, Northern Italy, with 100% two ply pure cashmere from the prestigious Cariaggi Fine Yarns Collection. The perfect smart casual classic.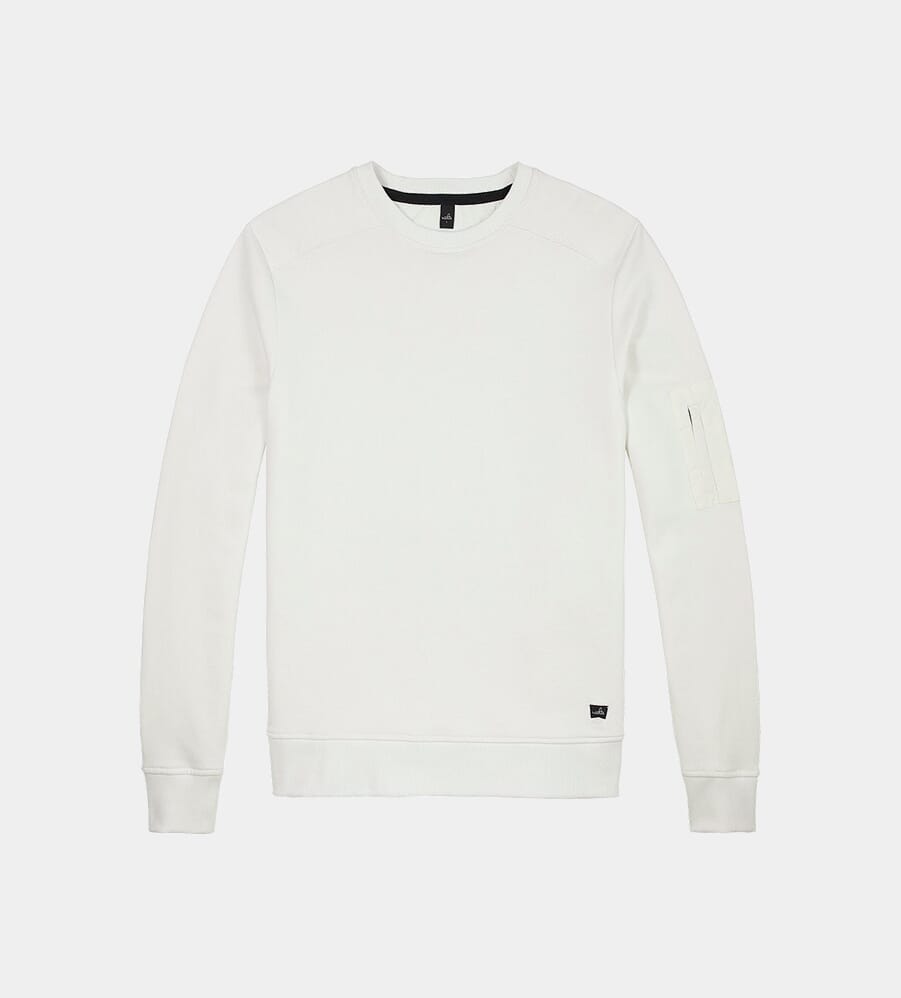 WAHTS
Dutch sportswear label WAHTS never fails to disappoint with its luxury everyday essentials. Its ultra-versatile men's sweatshirts, crafted from a sophisticated cotton piqué fabric with a ribbed collar, hem and cuffs, are just as suitable for the gym as for a lazy weekend at home or even an elegant business casual look.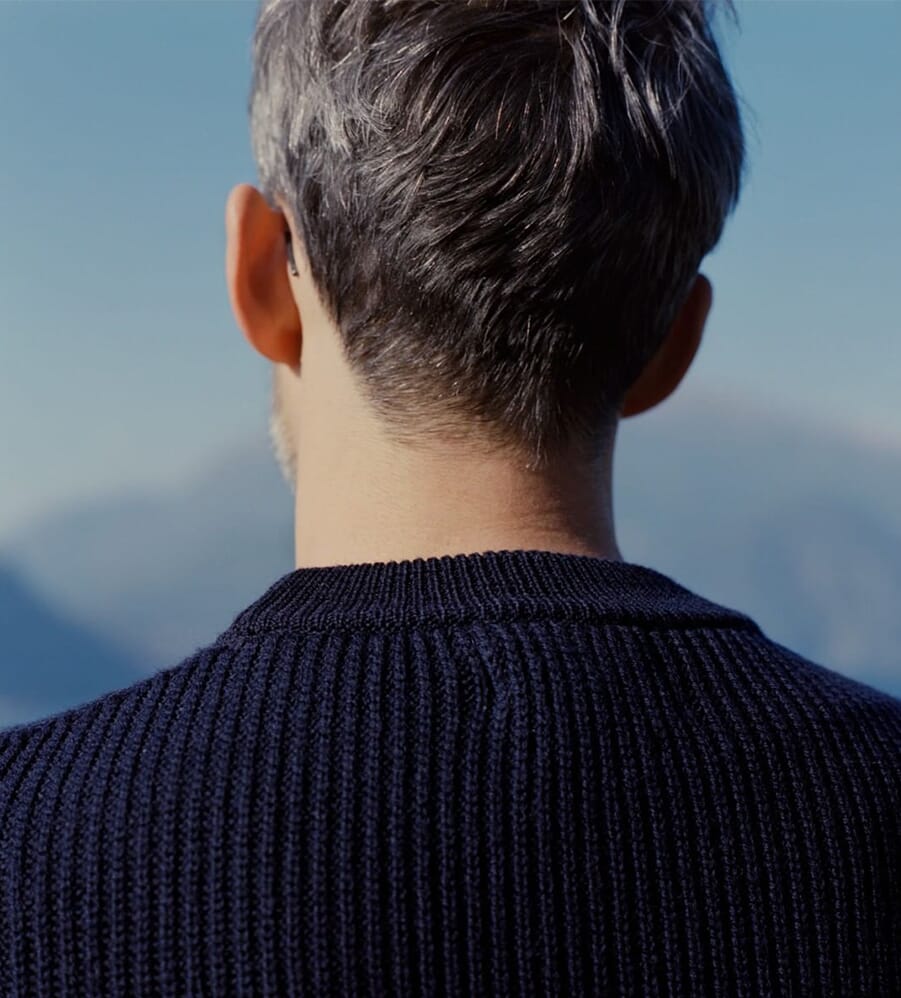 Artknit Studios
Artknit Studios' Italian-made extrafine merino wool sweaters are carefully crafted by expert artisans to stand the test of time. Their understated elegance makes them a sure-fire winner for the office or a smart soirée. Choose from a range of versatile hues.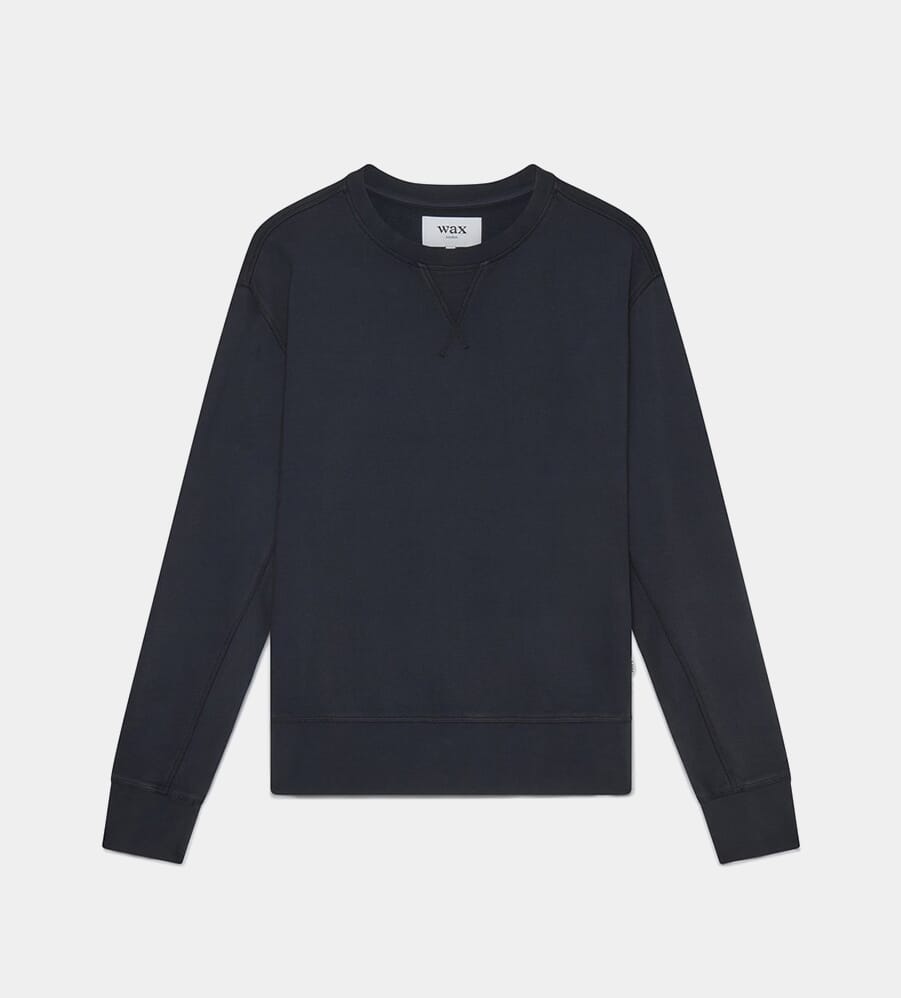 Wax London
Wax London is a one-stop-shop for meticulously-made menswear. Take its line of classic men's crew neck sweatshirts, for instance: they're made from a mid-weight organic cotton, pre-laundered for a super-soft feel and lived-in look and free of any fussy aesthetic detailing, so you know they'll look just as good in ten years time.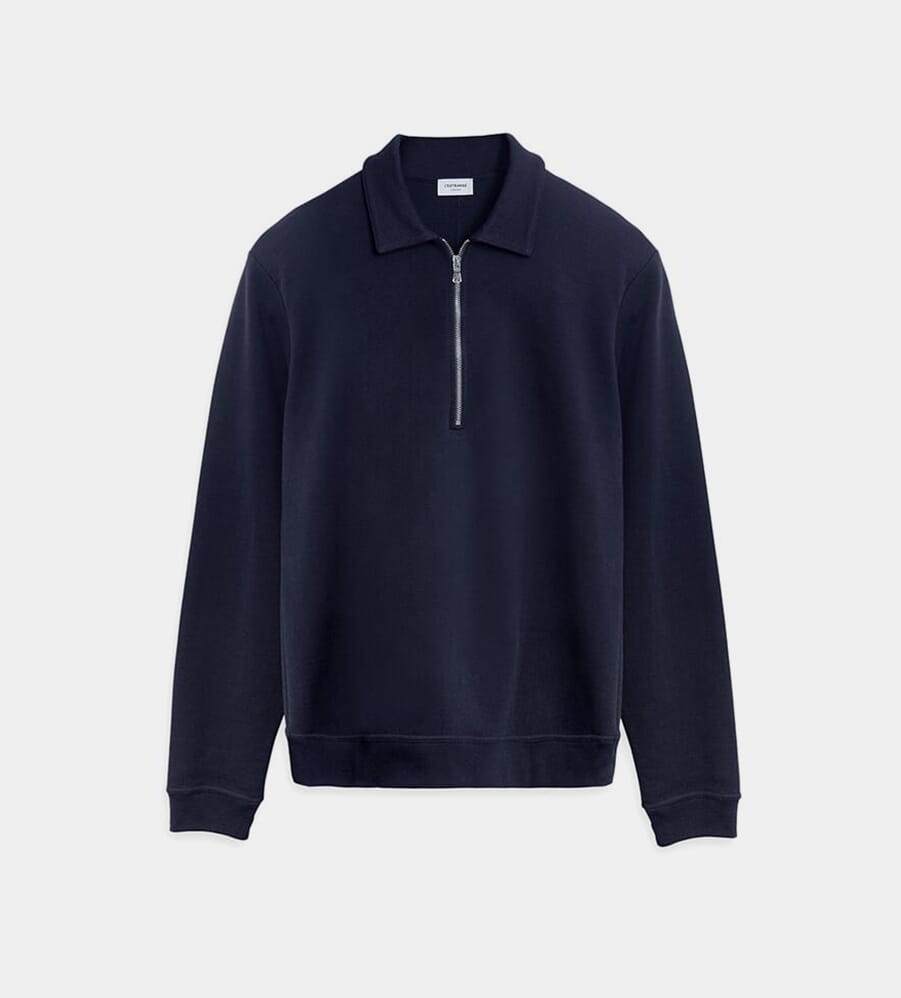 L'Estrange
L'Estrange's Easy Zip Sweatshirt is the perfect smart casual staple, perfect for those tricky in-between occasions. With a double layer of organic cotton that's silky soft on the inside and a pique texture on the outside, it's an ultra-comfy everyday layer that you'll reach for time and again.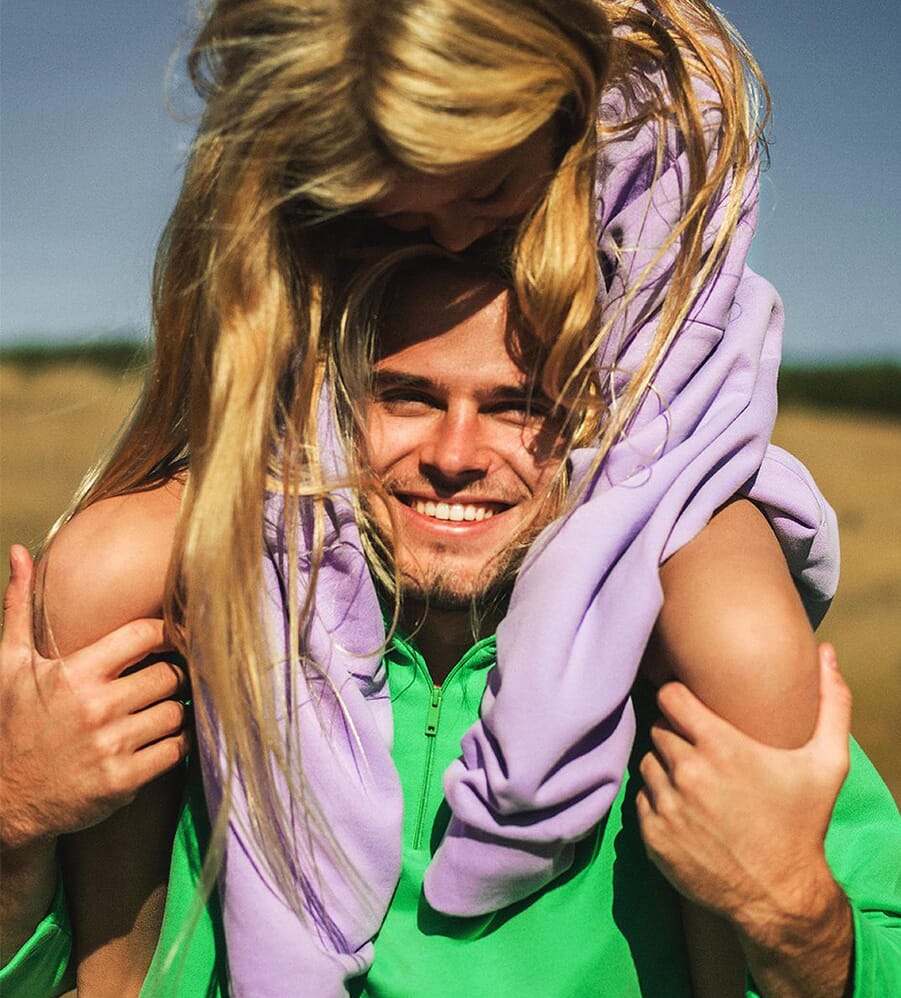 Pangaia
Pangaia's eco-friendly loungewear has garnered a cult following, and it's no wonder why. The PPRMINT™ range features staples made from super-soft organic cotton and treated with natural peppermint oil to keep them fresher for longer and save water, energy and time spent washing.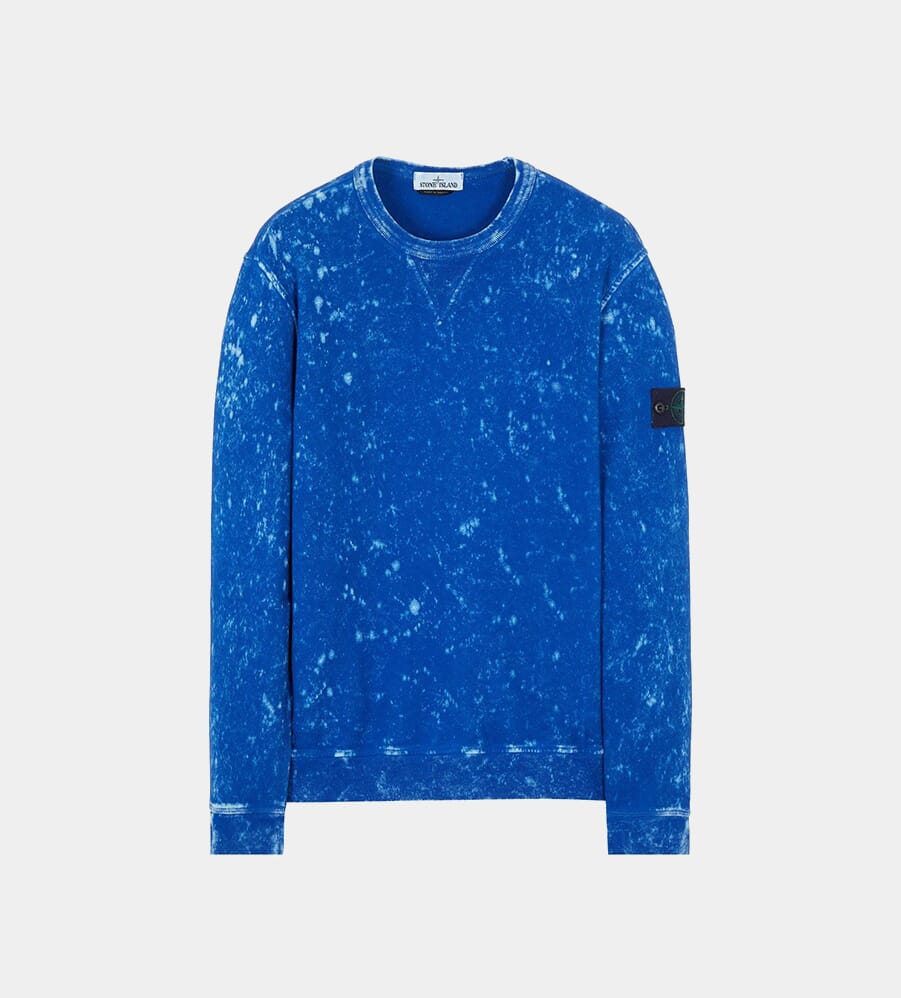 Stone Island
Stone Island's outdoor wear is made to take on whatever adventures you have in store, such is the high quality construction and premium materials. Its 100% cotton sweaters may be on the expensive side, but for good reason: they're made to last and will see you through years of wear.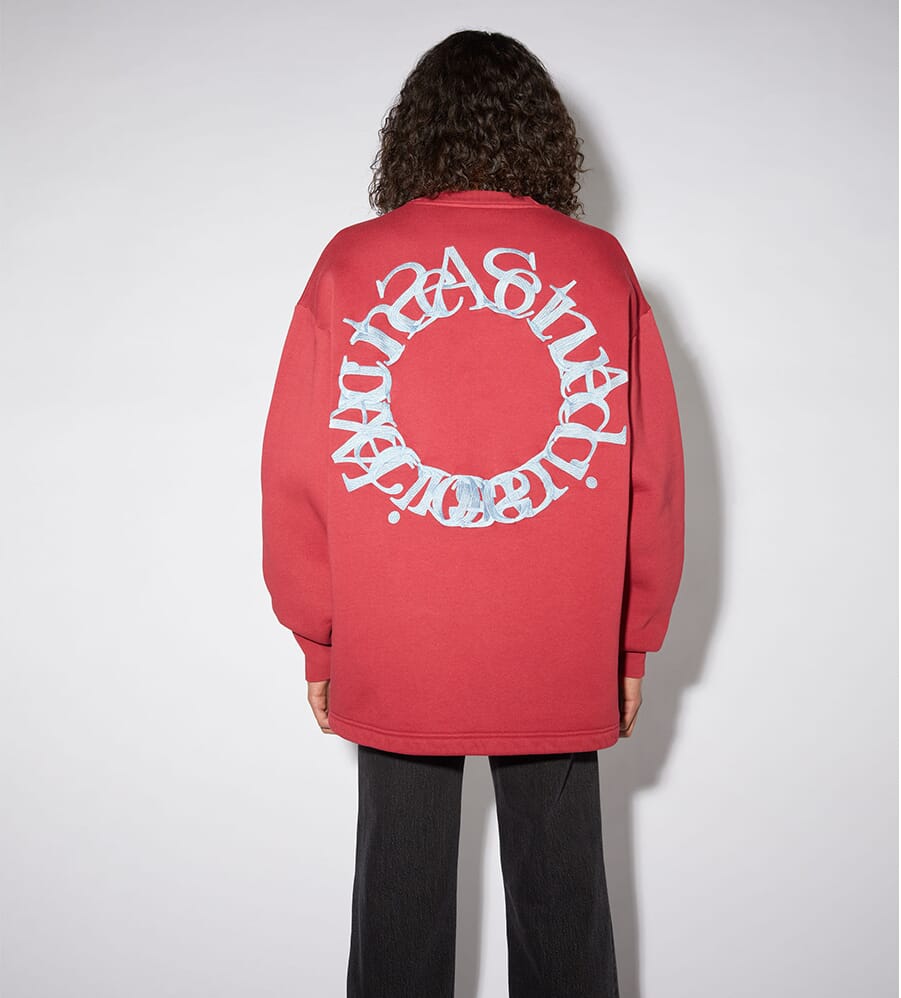 Acne Studios
Acne Studios infuses its bestselling sweatshirts with the perfect combination of minimalism and boldness, resulting in fashion-forward staples that will put your threadbare sweats from your high school sports days to shame.
For more essential men's clothing, check out our complete guide to overshirts.
---
---