The days are shortening and the leaves are falling. Whether we like it or not, the cooler months are approaching. But it's not all bad. 'Tis the season to embrace soft, cosy layers that will make battling the chill a whole lot easier. For knits that will last a lifetime (if cared for properly) you simply can't go wrong with high quality Merino wool. Scroll on for our ultimate guide to Merino knitwear, including our pick of the best men's Merino wool jumpers, cardigans and sweaters.
Why Merino wool?
Merino wool comes from Merino sheep, which are predominantly found in Australia and New Zealand. Renowned as one of the world's finest and softest wools, it feels beautiful against the skin and doesn't create that itchy, uncomfortable feeling that's all-too-common with conventional wools.
It's also naturally thermo-regulating: when it's cold outside, it traps air and provides insulation, but when it's warm outside, it evaporates your body's moisture vapours to keep you cool and dry. Clever, huh?
Merino wool gets major points for sustainability, too. While synthetic fibres and cotton demand a great deal of human interference and processing, Merino wool is produced naturally by sheep. One sheep is capable of producing four to five pounds of wool per year and delvers a new fleece harvest twice a year. It's also 6 times more durable than cotton and biodegradable. What's not to love?
How to care for your Merino wool knitwear
Merino wool is a delicate fibre, but if you look after your Merino knits properly, they will reward you with years of wear. The good thing is, Merino isn't too difficult to care for. You can even wash your Merino jumpers in the washing machine. Just be sure to turn them inside out and use a wool setting, a cold water wash or a delicates cycle. If hand washing, turn your garment inside out, then hand wash it in lukewarm water using a mild and gentle detergent. Let it soak for around 10 minutes before rinsing firstly in lukewarm water, then cold water. Avoid the tumble dryer and allow your Merino wool jumpers to dry naturally, lying flat on a towel (preferably a pale colour or white), away from any direct light.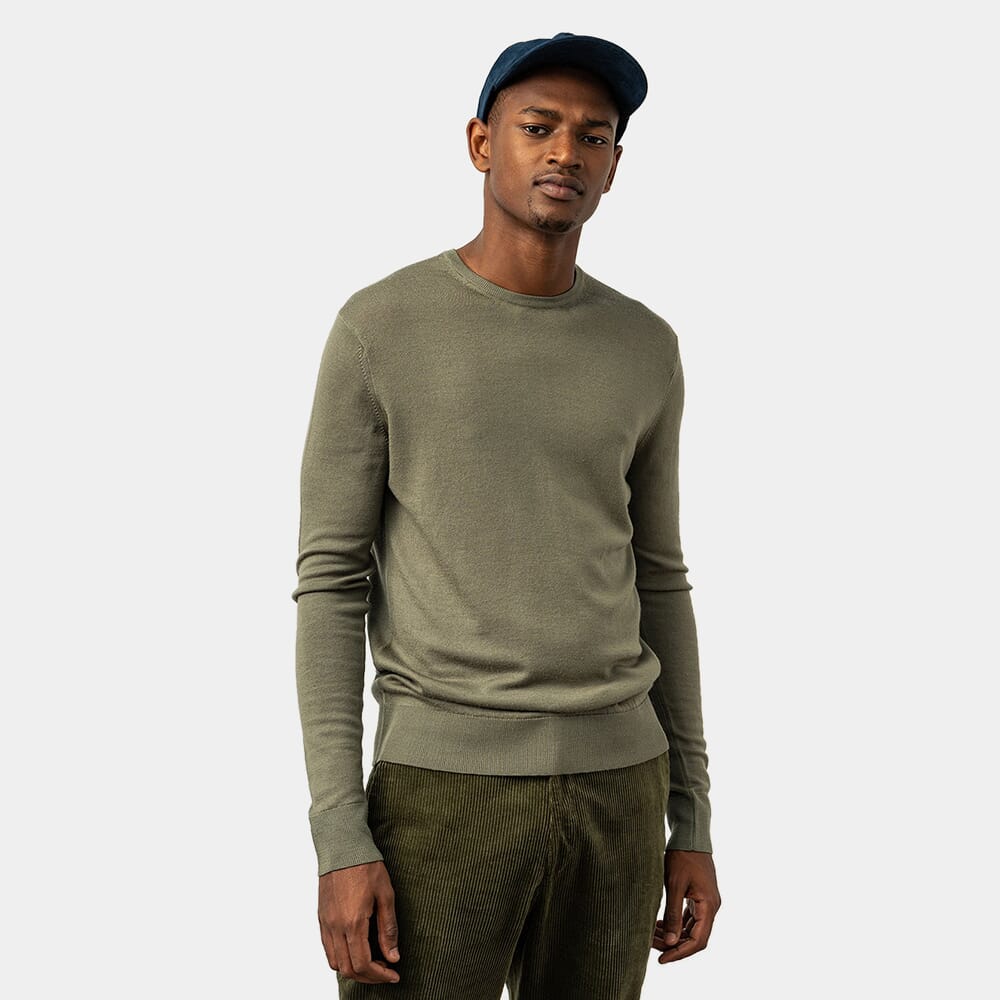 Best men's Merino wool jumpers, cardigans & sweaters
ISTO. Merino Wool Sweater
This meticulously made men's Merino wool sweater from Portuguese label ISTO. doesn't need to shout to be heard: its top-notch construction does the talking. Carefully knitted using a rare Bentley machine, it's crafted from an extra-fine 18 thread Italian yarn for ultimate softness. Wear it year-round as a lightweight layer with anything from your go-to jeans to elegant tailoring.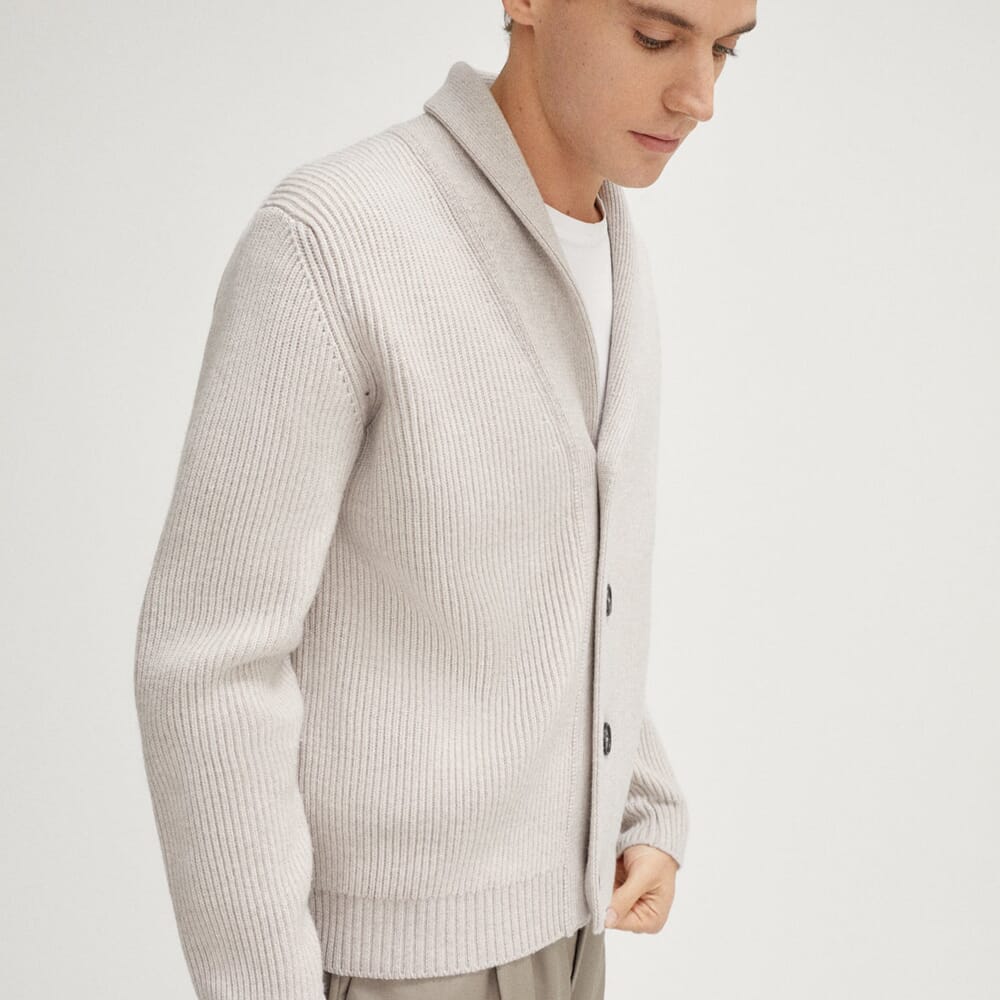 Artknit Studios Merino Wool Shawl Cardigan
Artknit Studios never fails to put a foot wrong with its elegant Italian-made staples. This cardigan is evidence of the brand's expertise. Knitted from 100% Merino wool, it features a rib stitch and elegant shawl collar. Team it with pleated trousers and loafers for a sophisticated smart-casual look that will take you effortlessly from the office to after-work drinks.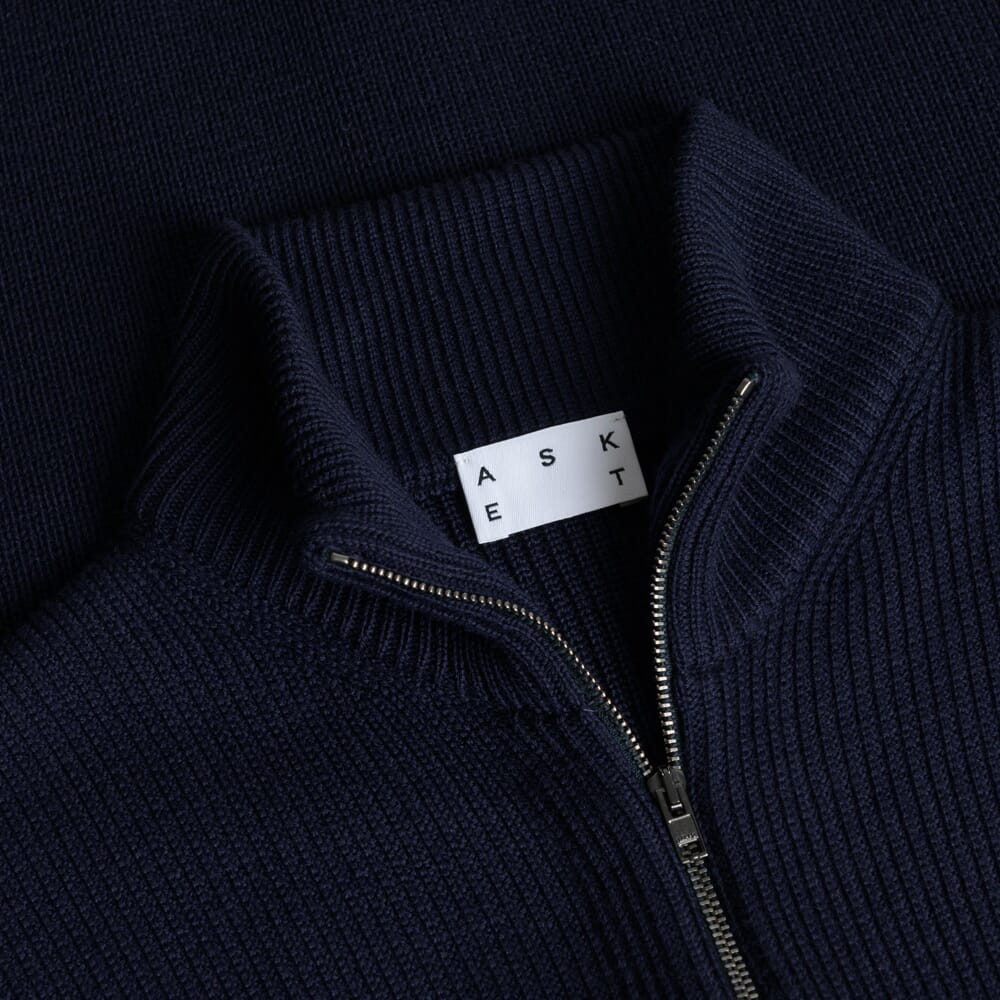 ASKET Merino Zip Cardigan
ASKET's Merino Zip Cardigan is a contemporary take on the knitwear classic. This clean-cut version is tailored for a streamlined fit, with chunky ribbing for some added texture. Throw it on over an Oxford shirt and team with chinos and Derby shoes for a fail-safe business-casual look.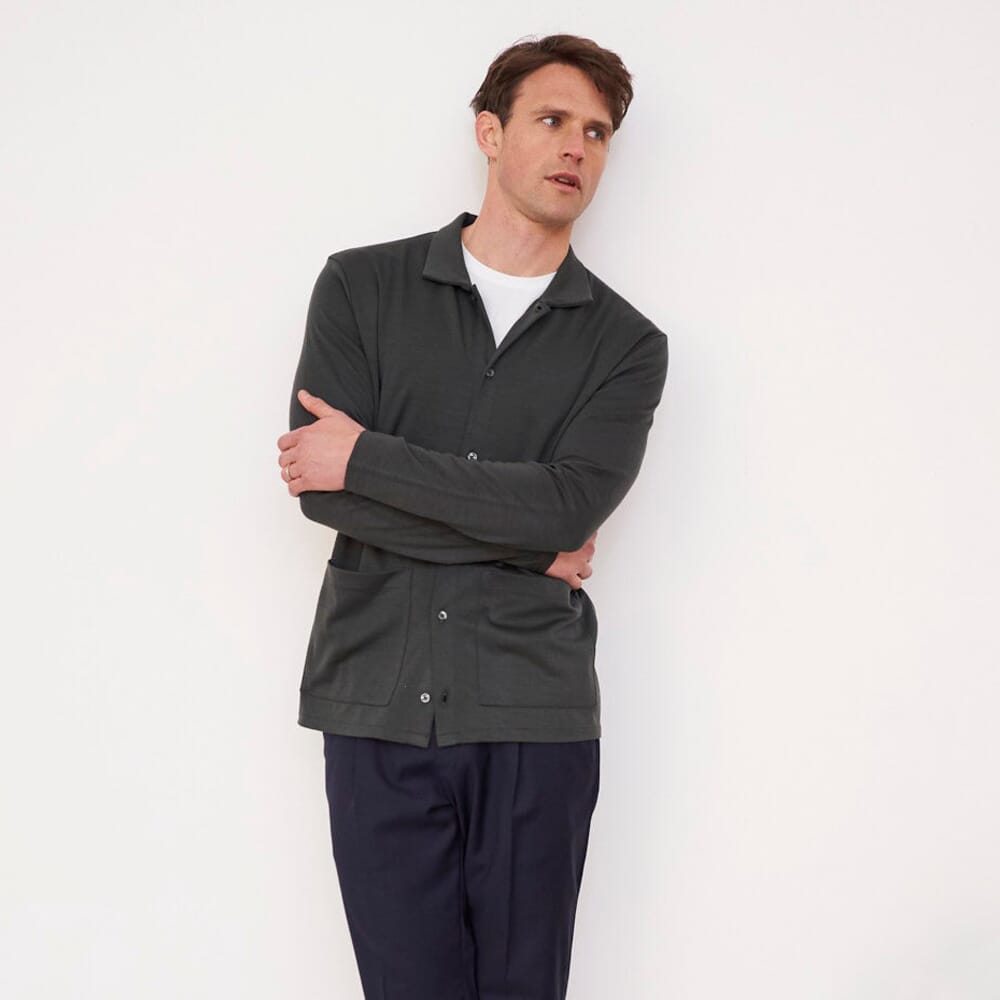 Neem ZQ Merino Green Over Shirt
This overshirt from London label Neem is an eco-conscious wardrobe addition that will stand the test of time. Crafted from 100% super-fine Merino wool, its natural bacterial and dirt resistance properties means it can withstand infrequent washing, which in turn reduces water and energy consumption. Channel a relaxed weekend look by layering it over a plain white tee and styling it with jeans and leather trainers.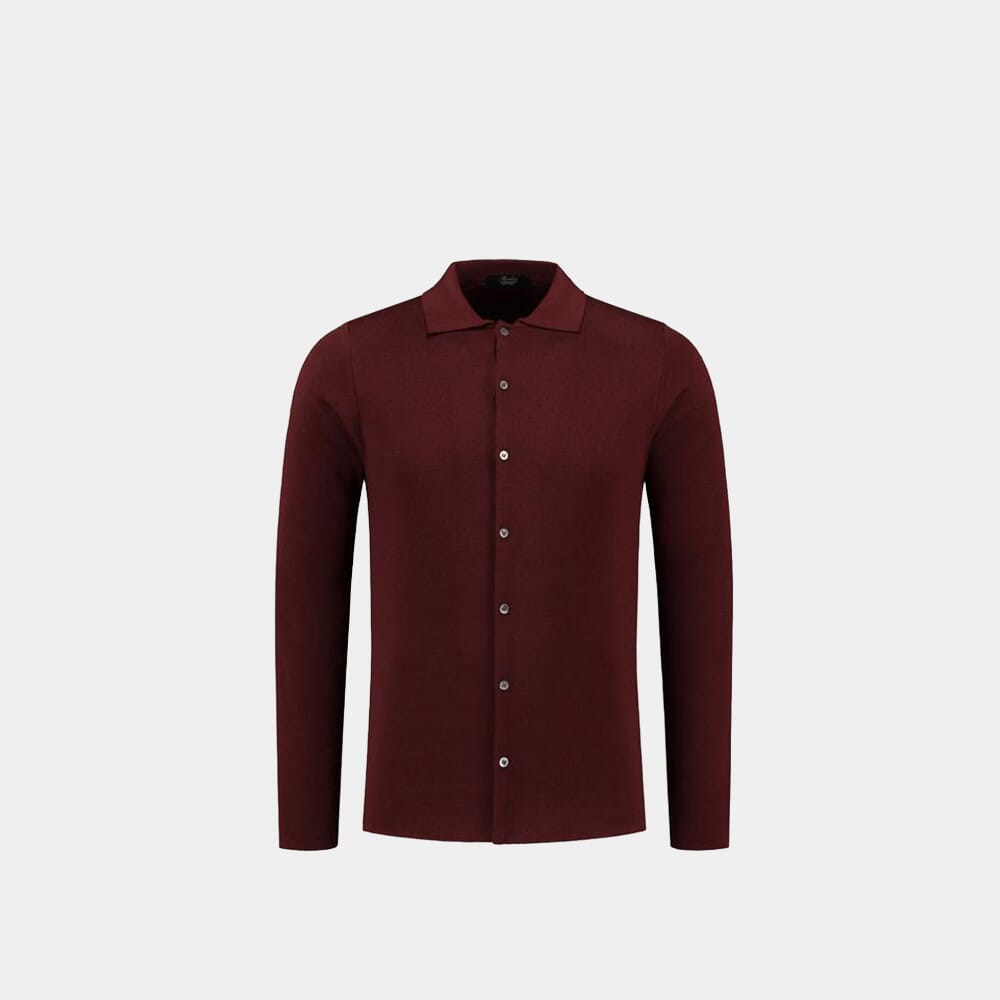 Aurélien Extra-Fine Merino Knitted Shirt
This extra-fine Merino knit from Aurélien occupies the sweet spot between a classic button-down shirt and a finely knitted cardigan. It's an elegant smart-casual staple that will transcend trends and seasons. Handmade in Italy from 100% extra fine Merino wool, it's lightweight yet warming, perfect for year-round wear.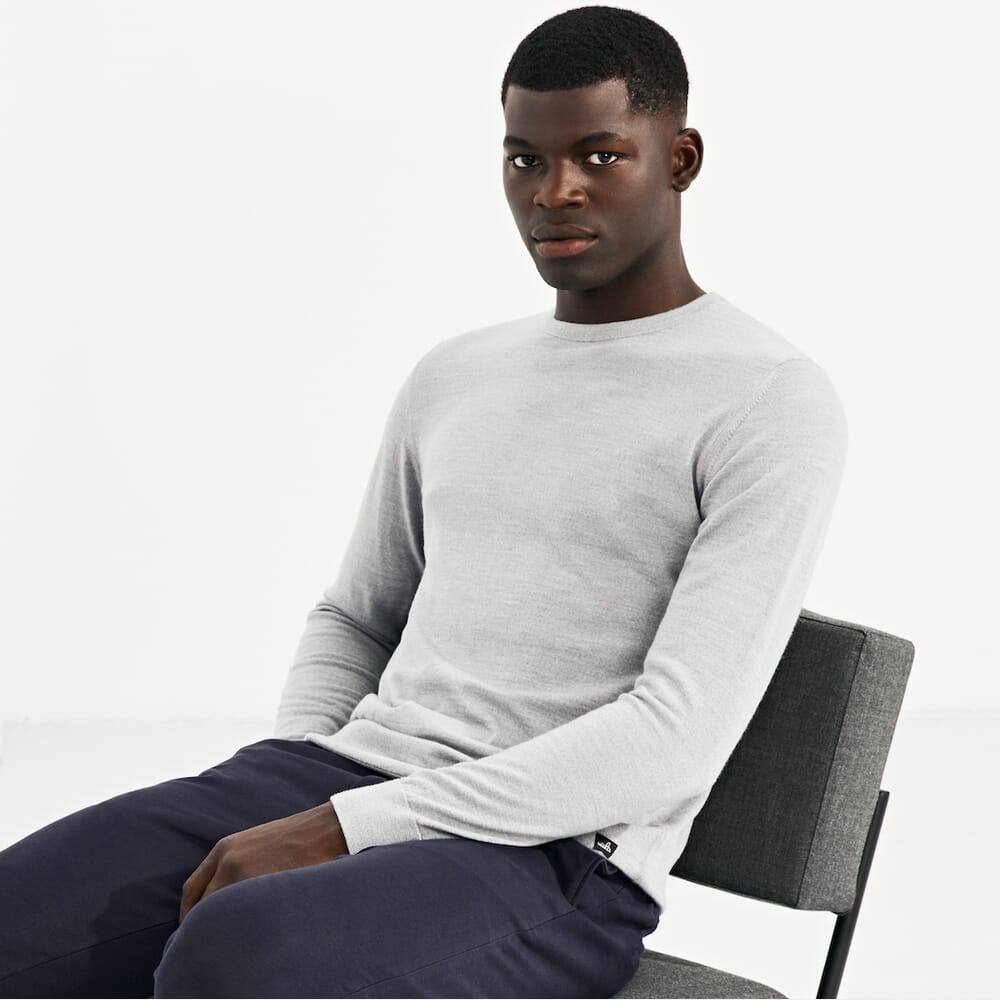 WAHTS Merino Crewneck Sweater
WAHTS' men's Merino wool jumpers epitomise effortless casual elegance. Choose from four easy-to-wear hues. This light grey marl colourway gets our pick for its sleek and sporty aesthetic. Simply add some minimalist trainers and drawstring trousers for an easy sports-luxe look.
For more essential men's knitwear, check out our pick of the best knitted vests.
---
---