The Oxford Shirt. A wardrobe essential for the modern man with an innate versatility that lends itself to being styled up or down. A shirt for all seasons.
When it comes to men's Oxford shirts, it's all about the weave. Hailing from a weaving mill in Scotland, the Panama weave, a basket weave, ensured a fabric that was robust and heavy but with enough space between strands to be breathable. This caught the attention of 19th century polo players who needed comfort but also a level of formality for their sport. The shirt soon caught on.
The shirt's defining features are rooted in the game too. Most notably the button down collar which allowed players to keep a smart collar from moving in the wind whilst in the midst of a game. The aforementioned heft but breathability also provided a level of comfort when the weather turned. Button cuffs, an upper back loop and relatively minimalist construction are also defining features.
Players were so enamoured with their playing uniforms that they continued to wear the shirts outside of the game and as Brits travelled, popularity spread worldwide.
The Americans cemented the place of Oxford. Universities again. Men's Oxford shirts were a central component of preppy, Ivy League style during the 1920s and 30s, with the shirt going full circle when the mods adopted the shirt as part of their refined, European-inspired fashions.
Nowadays the Oxford remains a staple. Best in white or pale blue, the shirt can be effortlessly paired with chinos tucked in or worn loose over a pair of jeans. Wear with a tie for a preppy, Ivy League look or wear under a navy or grey suit for a more formal outfit.
Best men's Oxford shirt brands
L'Estrange
L'Estrange's shtick is one that resonates with the ethos of the Oxford shirt. Minimalism, construction with longevity in mind and versatility are all at the forefront of L'Estrange's All Day Oxford Shirt which is available in white and light blue. Notably lighter than other brands, the shirt is made from premium Italian cloth (146 GSM) with 2% stretch to allow for extra movement. It's worth noting theirs is slightly softer to the touch making it that bit more comfortable and the collar has also been relaxed for a smart casual aesthetic.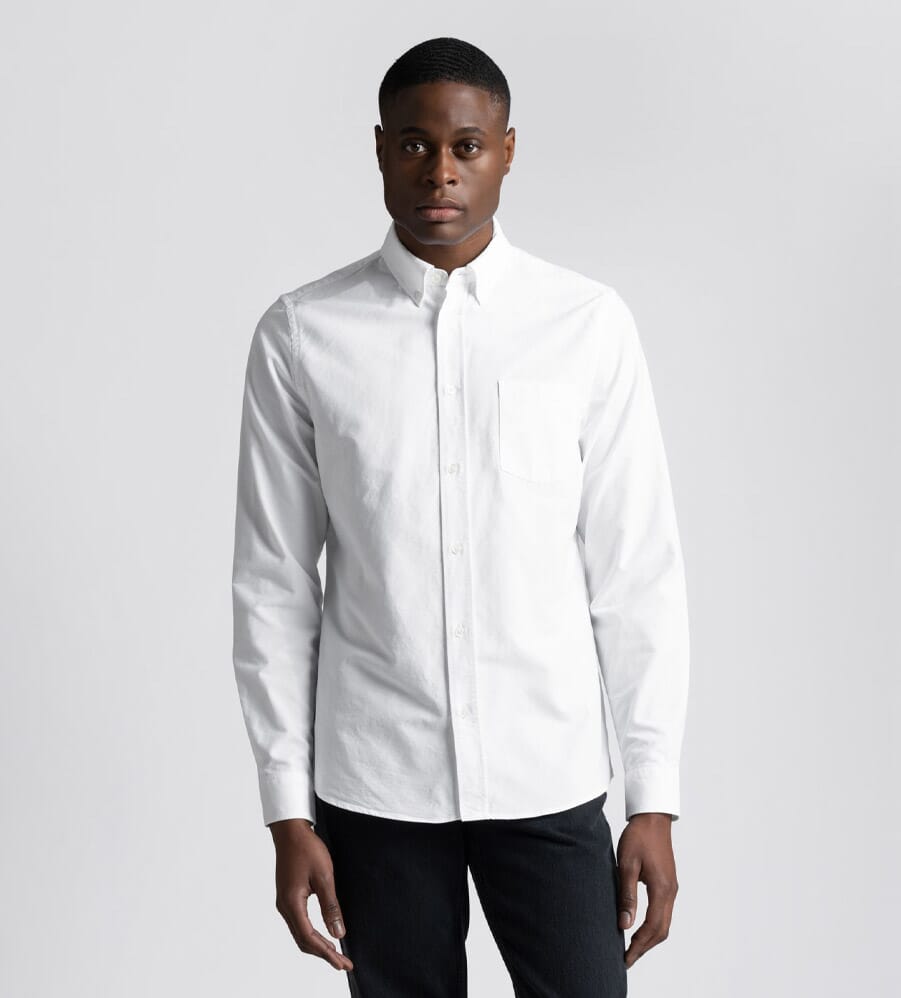 ASKET
Another brand with an emphasis on buying less and buying better, ASKET ensure the sustainable credentials of every garment from farm to end of life. That's right, they'll even buy back your old garments. ASKET's Oxford is cut from brushed 100% organic cotton cloth milled in Portugal and available in seven colours including fine stripes. The silhouette is straight without being boxy and buttons are custom mother of pearl.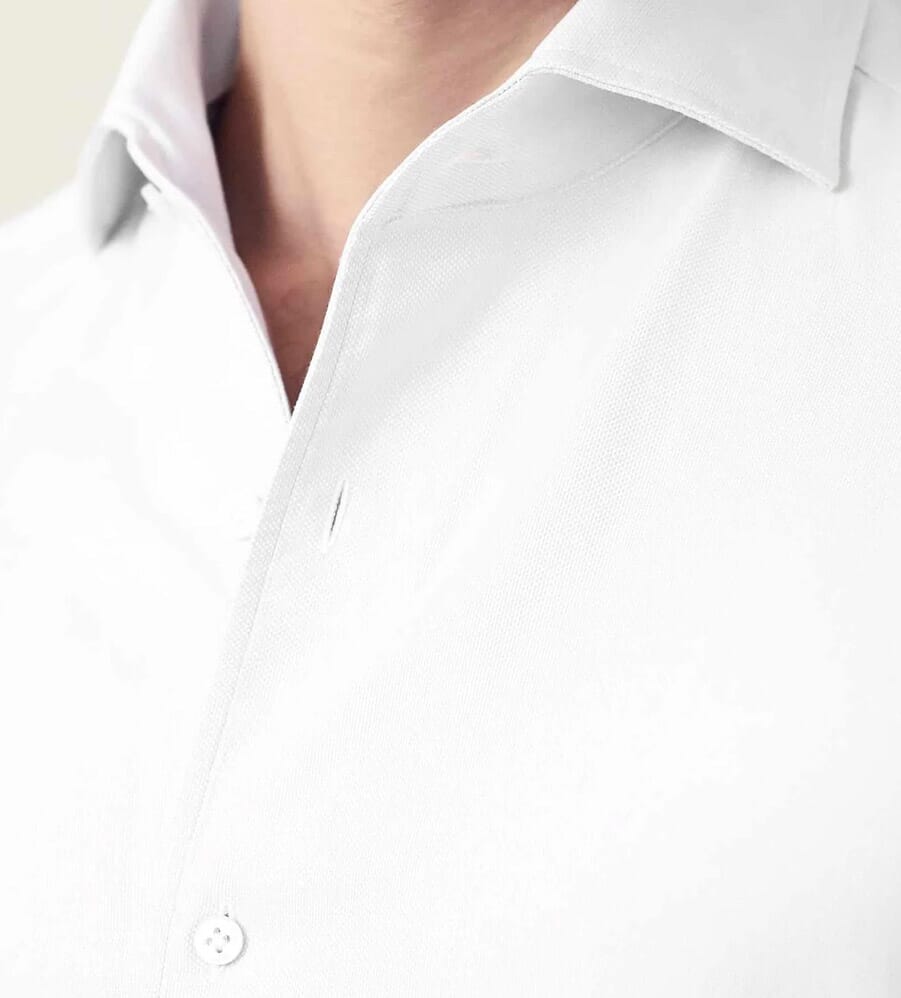 Luca Faloni
There's a great pride in craftmanship at Luca Faloni. 'Made in Italy' is a badge of honour for the brand and only the finest materials from renowned Italian producers are used in the brand's garments. Made from the finest Egyptian cotton (if it's good enough for bed sheets, it's good enough for shirts) spun in Italy, the 'doppio ritorto' weaving ensures a comfortable yet resilient material. The brand's Oxfords are available in slim or regular cuts in white, light blue and light pink, all with a signature 'paramontura' collar.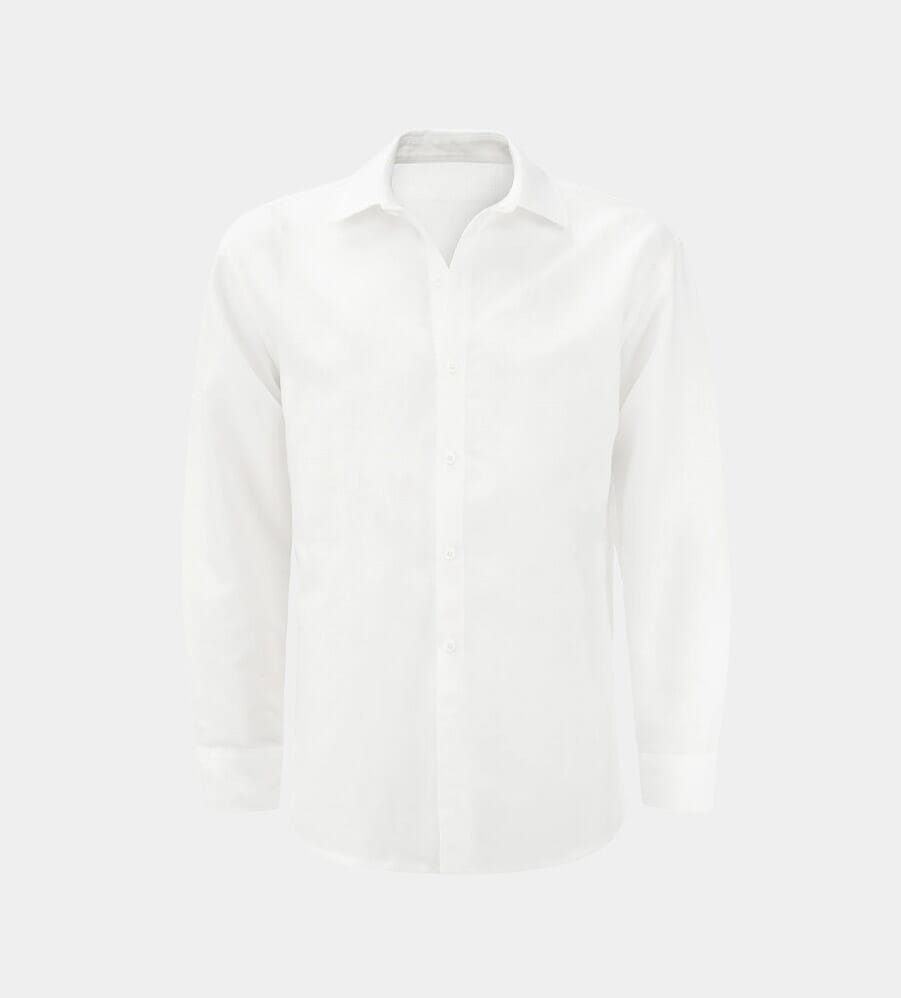 Gusari
It's worth noting that Gusari's collection is extremely small, which should give you an indication as to what their priorities are. Concentrating on a limited range of garments and make them as best as they can be. What originally began as a play into an uninspiring swimwear market has also bred some great resort wear pieces. The brand's Oxfords are made of linen, with a boxy cut to ensure breathability and comfort.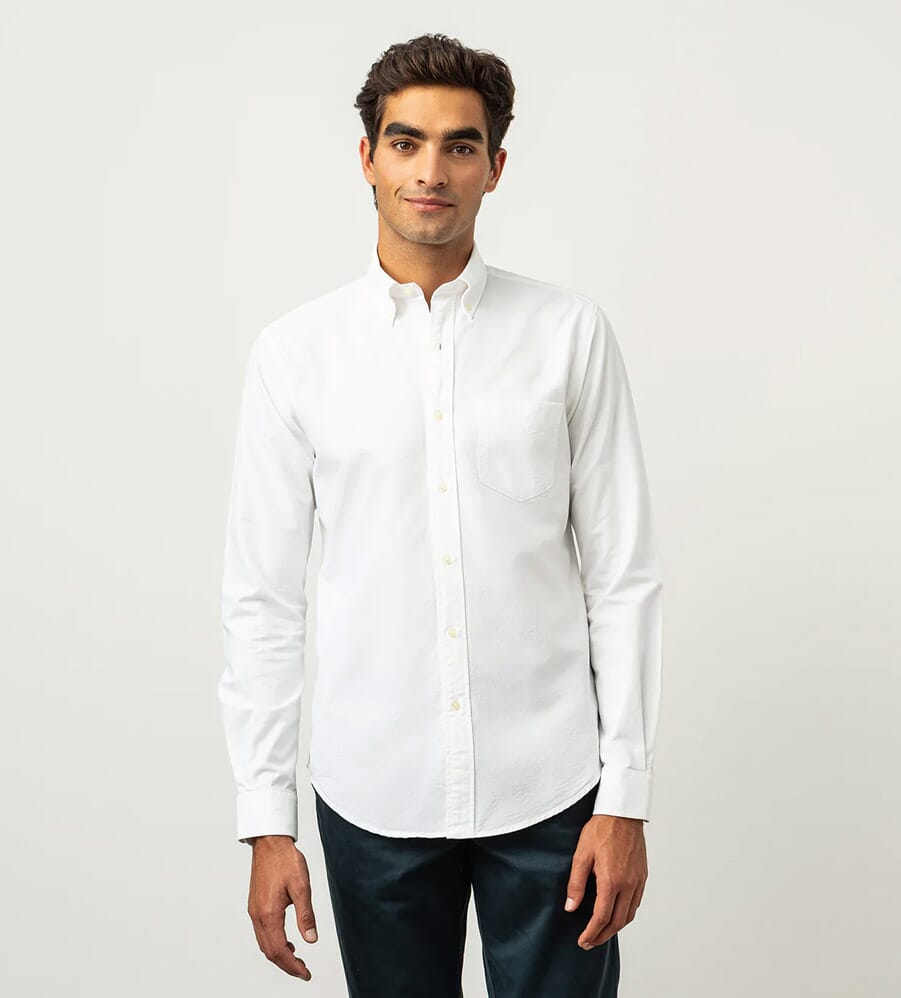 ISTO.
Another brand on the list with GOTS standard certification, ISTO. do a variety of solid shirts ranging from linens to camp collar seersucker. Oxfords too, with classic white and light blue sat alongside stripes. Produced in Portugal using heavy 175gsm organic cotton, the fit is neither boxy nor slim. Twin with some chinos and you're on your way.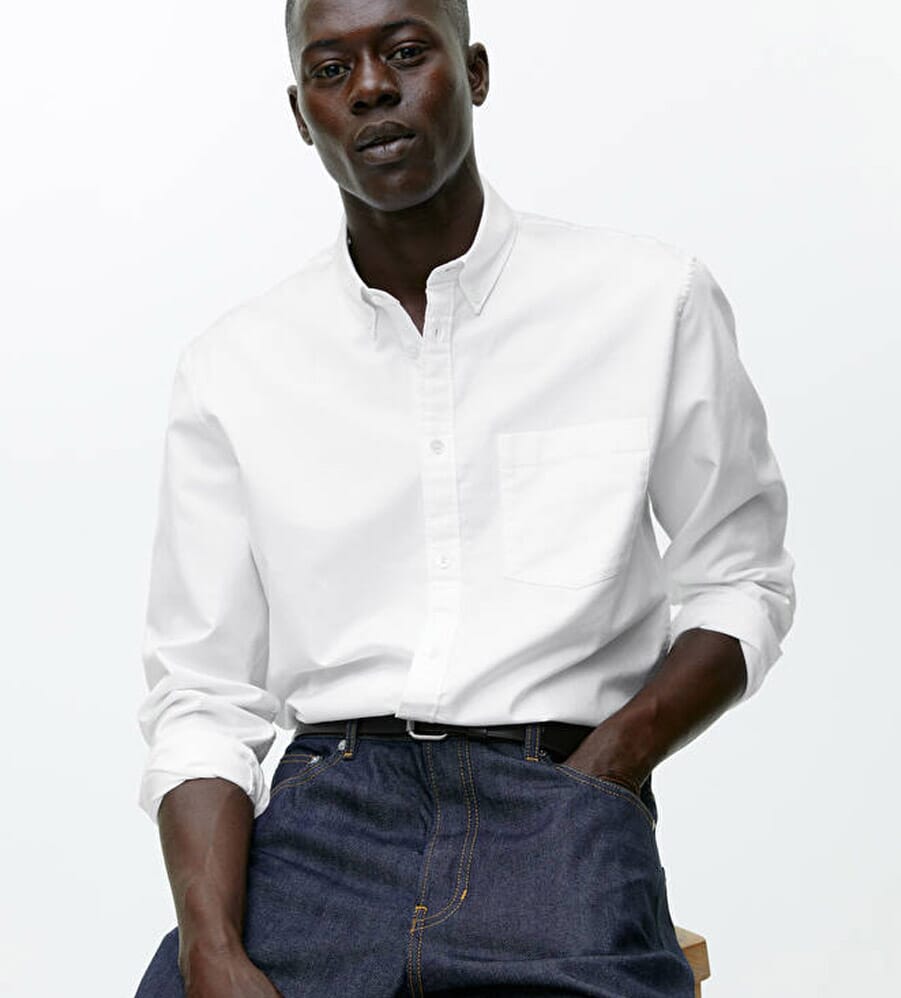 Arket
After a regular fit Oxford made from organic cotton that won't break the bank? Arket have the one for you. Theirs is a relatively heavy cotton shirt available in classic block colours as well as stripes. With a rounded hem that can be tucked or worn open, twin with an oversized jacket and chinos for a relaxed, smart casual look.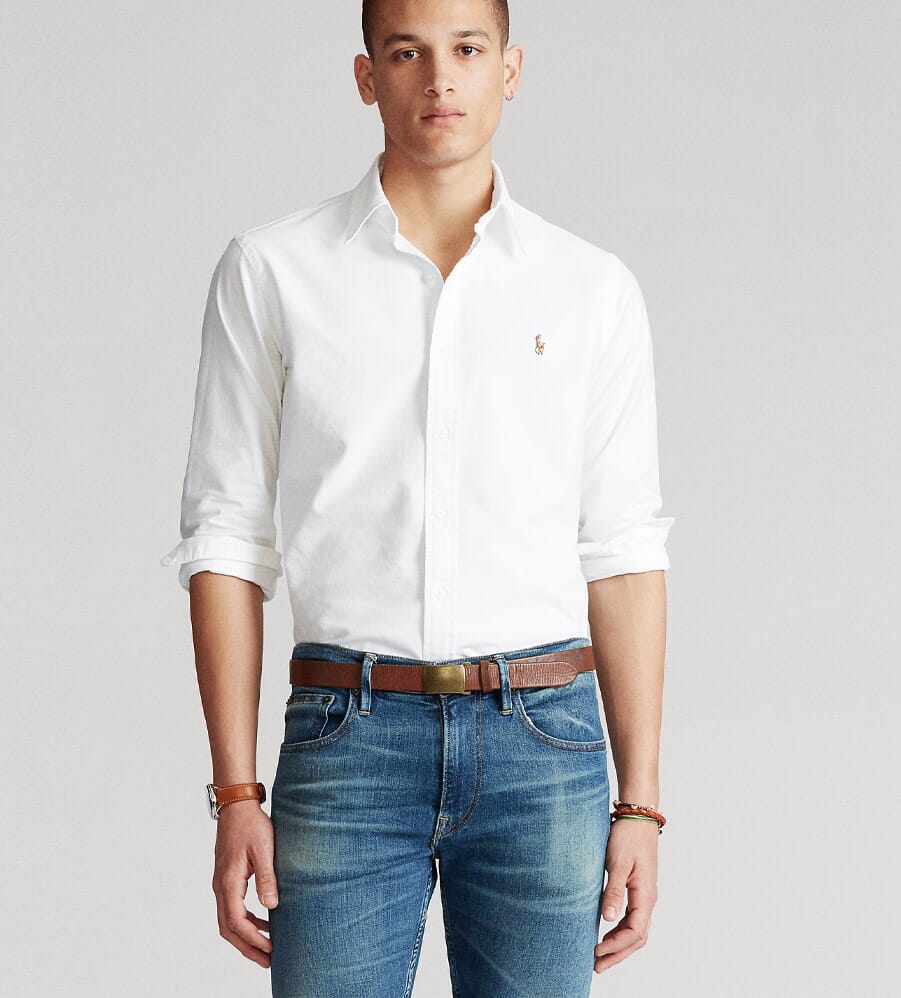 Polo Ralph Lauren
You can't beat a Ralphy for classic style. Trends come and go but you can always count on Polo Ralph Lauren for two solid classics: men's polos and Oxford shirts. After all, polo is where it all started. Available in slim and classic fits with that trademark dye wash giving an immediate lived-in quality to the garment, there's a reason they've persisted so long as a style staple.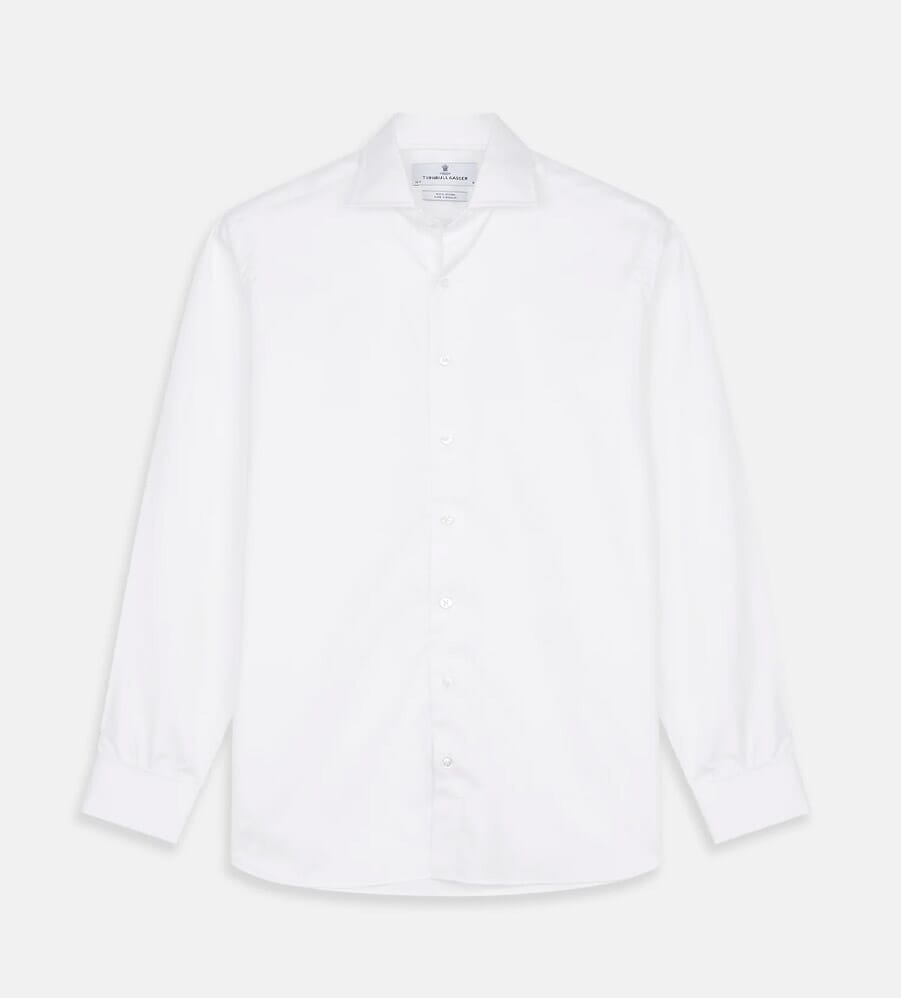 Turnbull & Asser
If it's good enough for the royals it should be good enough for you. That's right, Turnbull & Asser are Royal Warrant holders. The ultimate seal of approval. Known for making formal shirting, the brand's Oxfords lean towards the more dressed up side of the spectrum. Made in England at the brand's workroom in Gloucester, shirts use the finest materials and are finished off with mother of pearl buttons. Note the collars are thicker and more pointed than most. The three button cuff also sets them apart.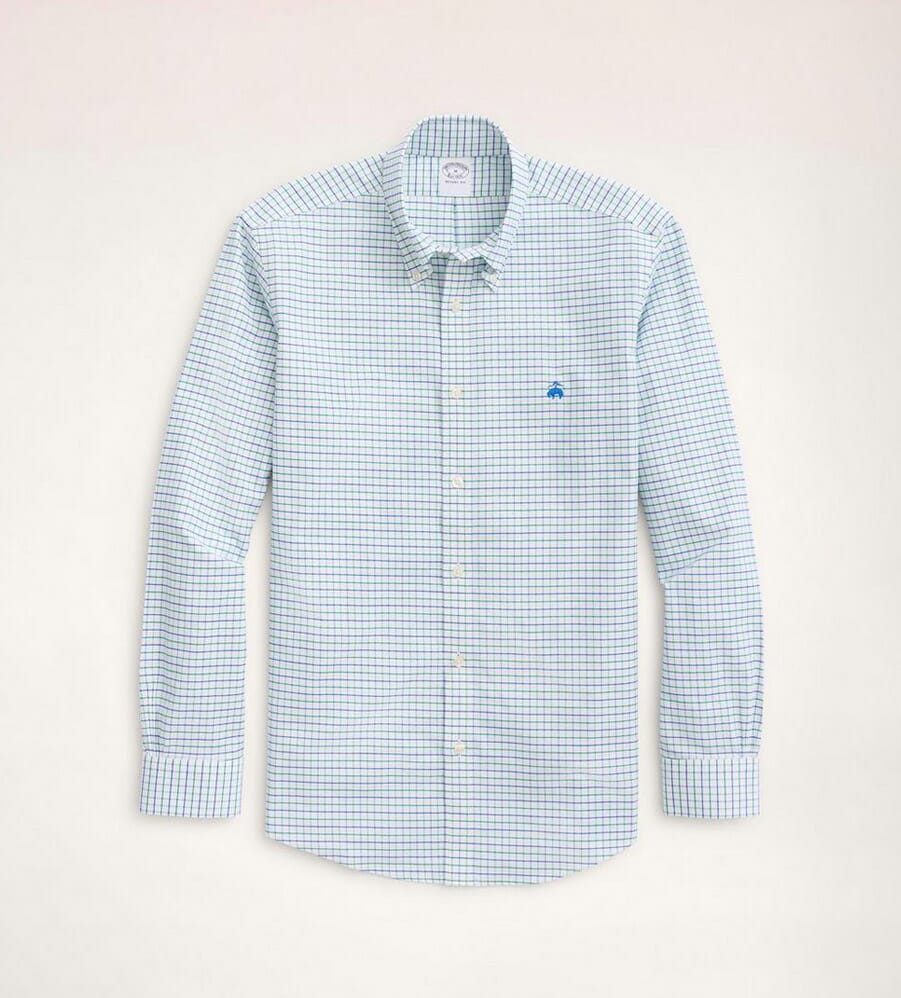 Brooks Brothers
Of course Brooks Brothers will do you an Oxford. The American brand has an expansive selection of button-downs for men which range from colourful multi-pane casual shirt styles to more formal office-minded attire. Non-iron and stretch options are available whilst taking in a variety of fits.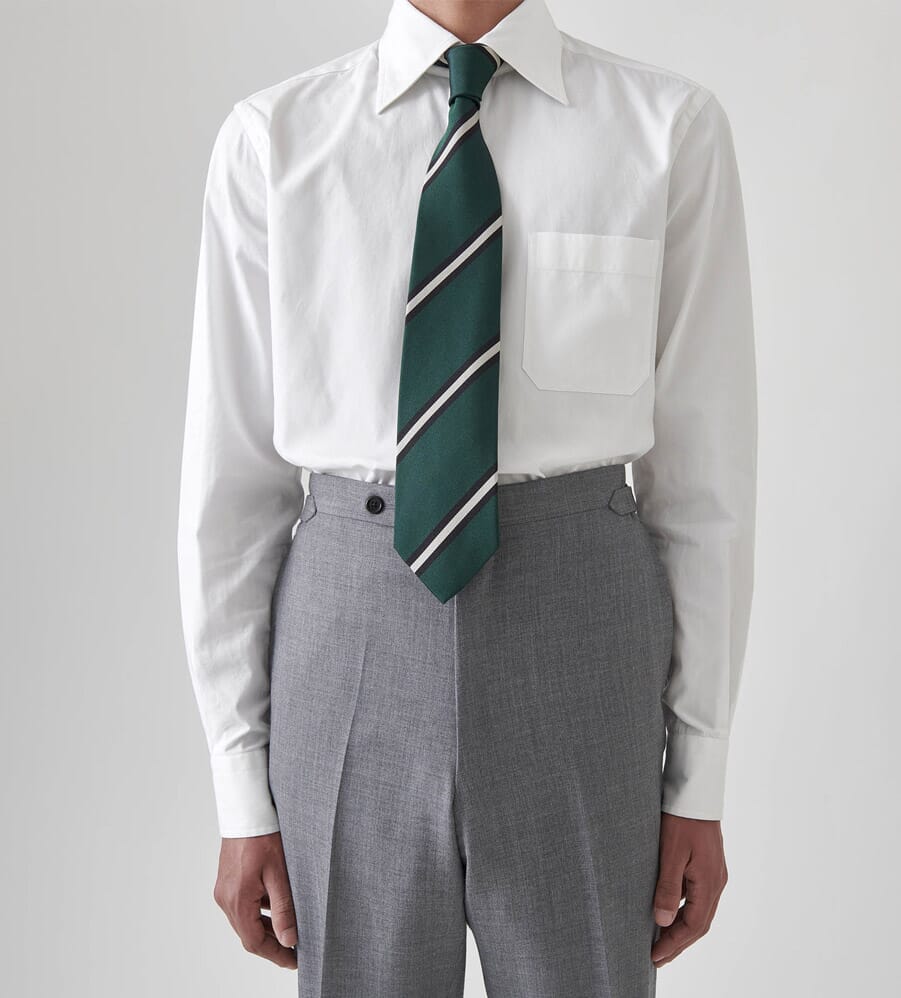 Husbands
Fun Parisian brand Husbands can be a bit of a puzzle to shop for online but once you get over the quirks of their website, it's easy to appreciate the quality and playfulness in their collections. Harking back to 70s and 80s aesthetics, their men's Oxford shirts make the most of wide button down collars and boxy silhouettes and are made from thick Japanese cotton. Standard collars are available but it's always good to branch out now and again.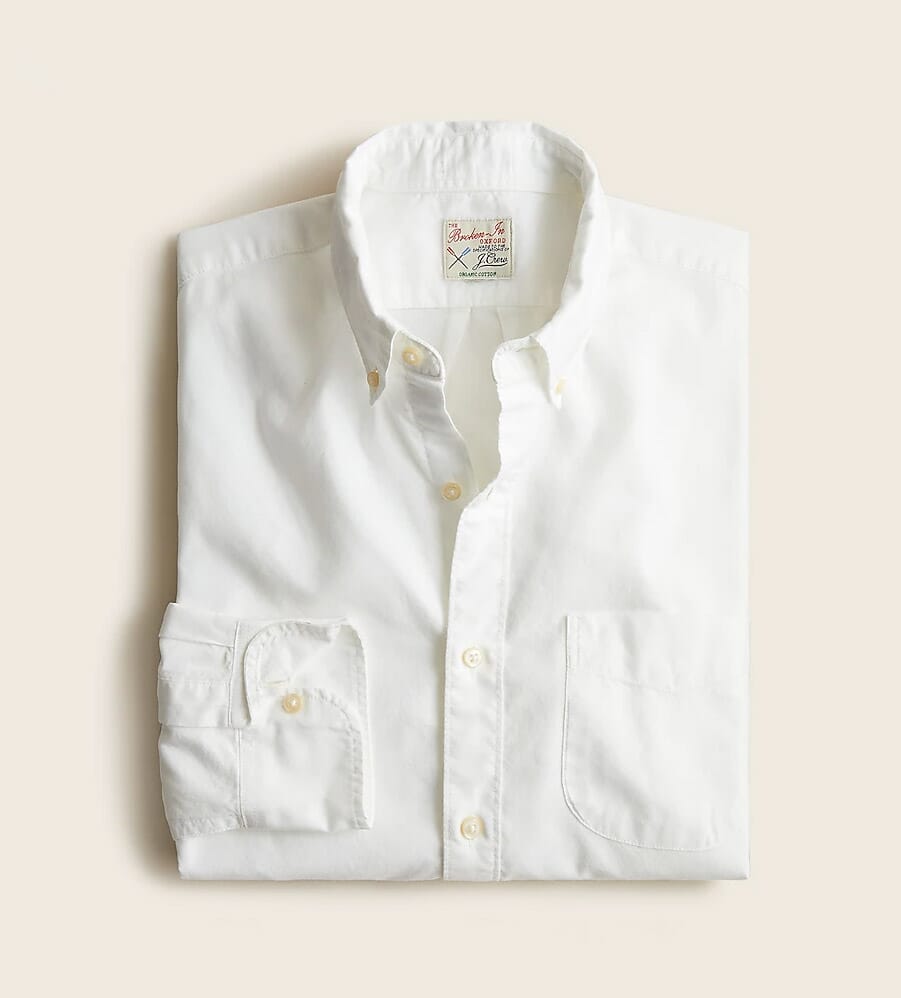 J. Crew
If you're in the market for an Oxford but you fancy something a little more playful with an added pop of colour, J. Crew is a solid bet. Whilst their simpler styles in formal whites and light hues can be dressed up, they also do a line in relaxed-fit, broken in Oxfords that lend themselves to being partially or fully untucked over a pair of jeans or shorts. There's also options for different budgets. Heavyweight Portuguese cotton will cost you, whilst slim-fit, broken in versions will cost substantially less. For something completely out there, check out the Gitman Vintage shirt collaboration.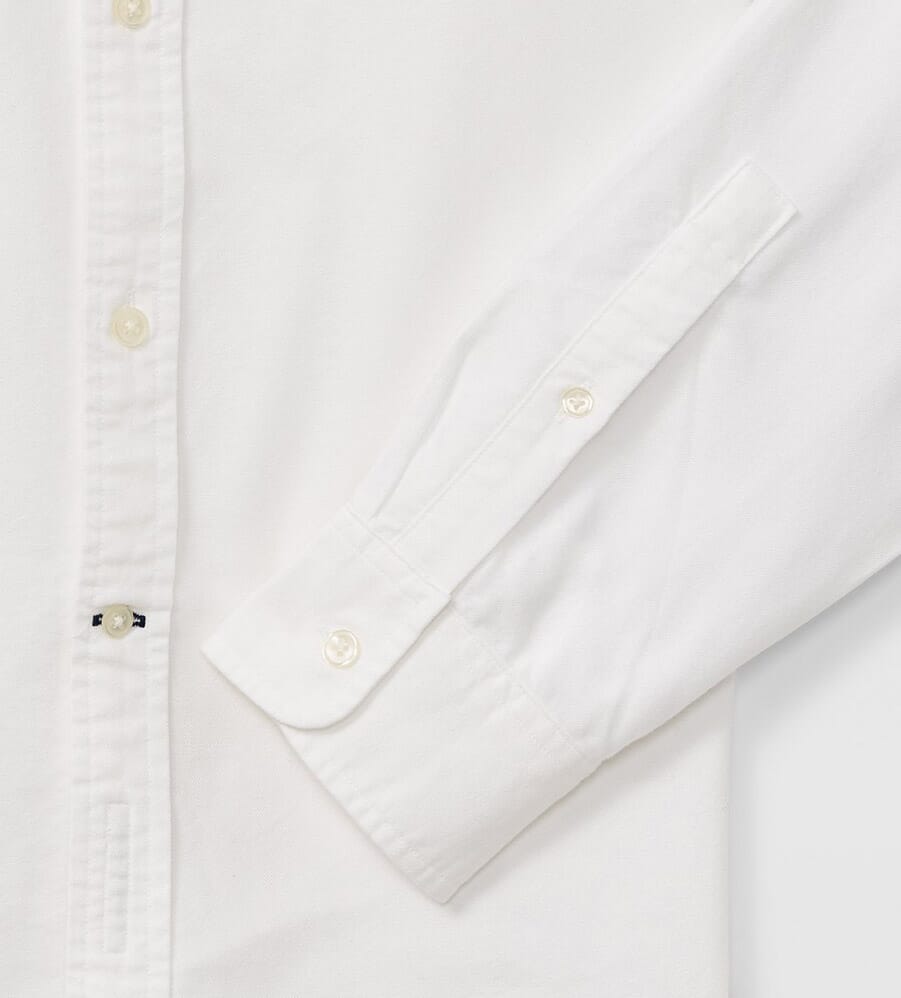 Club Monaco
Canadian-founded brand Club Monaco has been making quality basics since 1985. So rest assured they know their way around a timeless shirt. Founded in Toronto before moving to New York, the brand first tried searching for the modern essentials it hoped to sell but with little luck, decided to make their own. The resulting products, shirts especially, are understated but notably modern in their aesthetic. Men's Oxford shirts come in short and long-sleeve options with solid colours or stripes. Washed cotton, a narrow fit through the chest and a colour palette inspired by of all things modern art and 20th century interior design.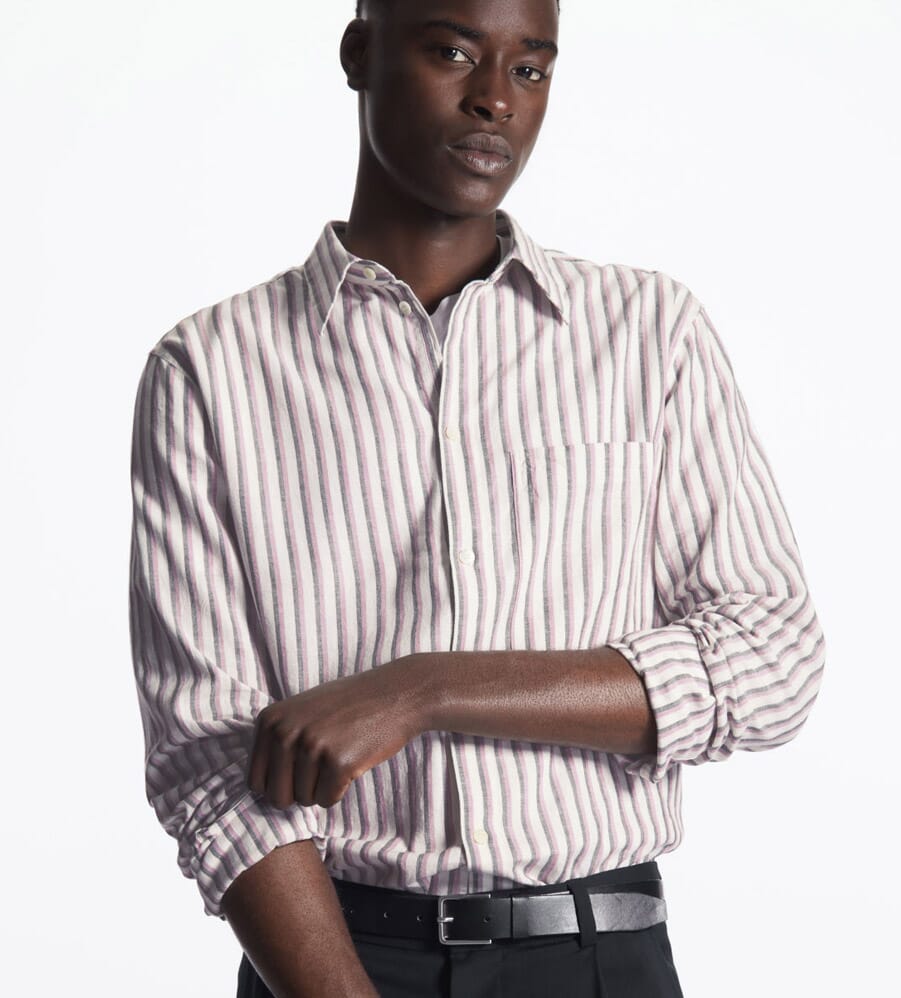 COS
Ever wondered why architects always look so effortlessly cool and put together? Aside from being architects, COS definitely has something to do with it. A gateway drug of sorts to loose, boxy fits and wider silhouettes, COS is a good place to begin if you're looking to ditch slim fit. Their regular fit button down shirts follow this theme. Made from a mix of sustainability-minded Tencel Lyocell and organic cotton, consider one in black for a style move.
Got a summer wedding coming up? Here's what to wear.
---
---