There's a time and a place for statement jackets, bold printed shirts and brightly coloured backpacks, but sometimes, it pays to strip things right back to basics.
Make Marie Kondo proud and champion a 'less is more' approach by building your wardrobe around a foundation of well-made minimalist men's clothing, accessories and footwear that you'll wear time and again. Think plain black and white cotton T-shirts, understated tote bags and beautifully crafted leather sneakers. Need some inspiration? We've rounded up some of the best minimalist menswear brands that should be on your radar.
Best minimalist men's clothing brands in 2023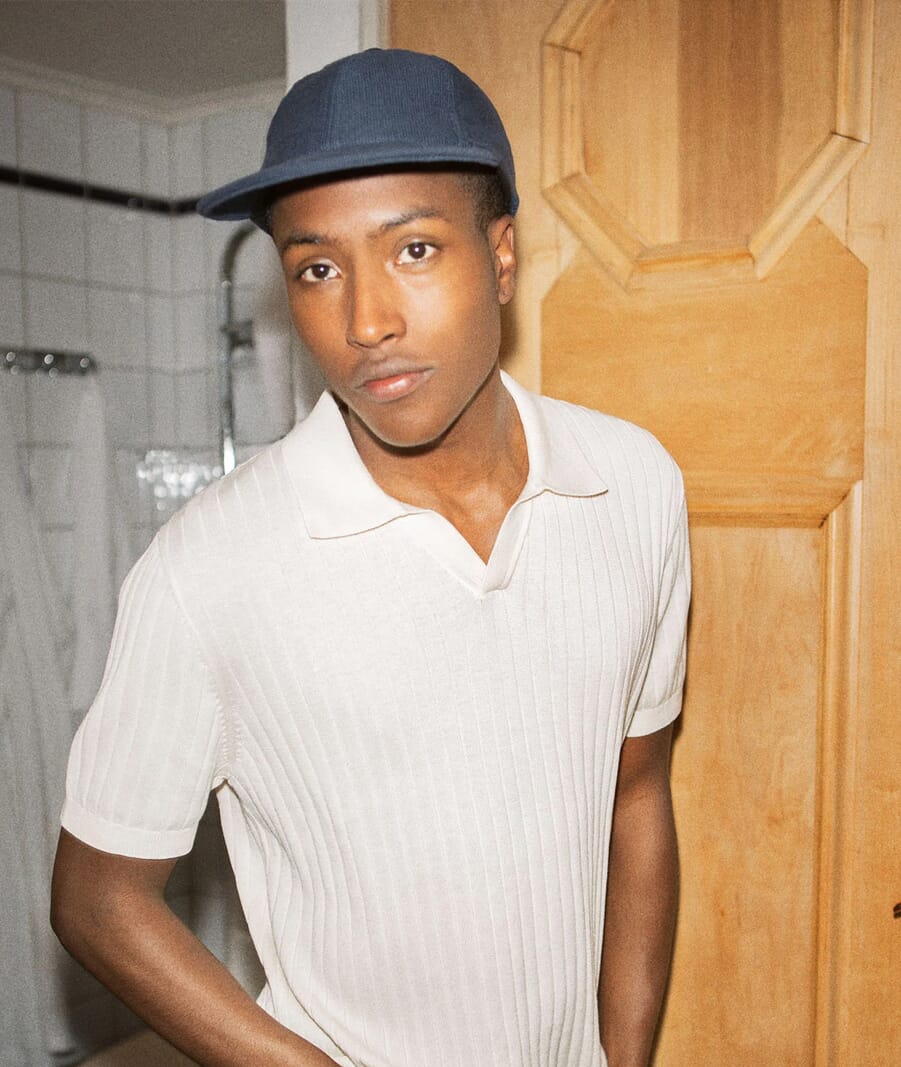 Stiksen
Stiksen is a Swedish brand that believes in the power of the cap as a versatile every-occasion accessory. With a focus on excellent quality over loud logos and obnoxious branding, Stiksen creates minimalist caps that can be worn anywhere from the office to the great outdoors. All of the brand's caps are made using eco-friendly fabrics like 100% organic GOTS-certified cotton, or recycled wool. The label's raw fabrics are grown without pesticides and coloured only with azo free dyes.
---
---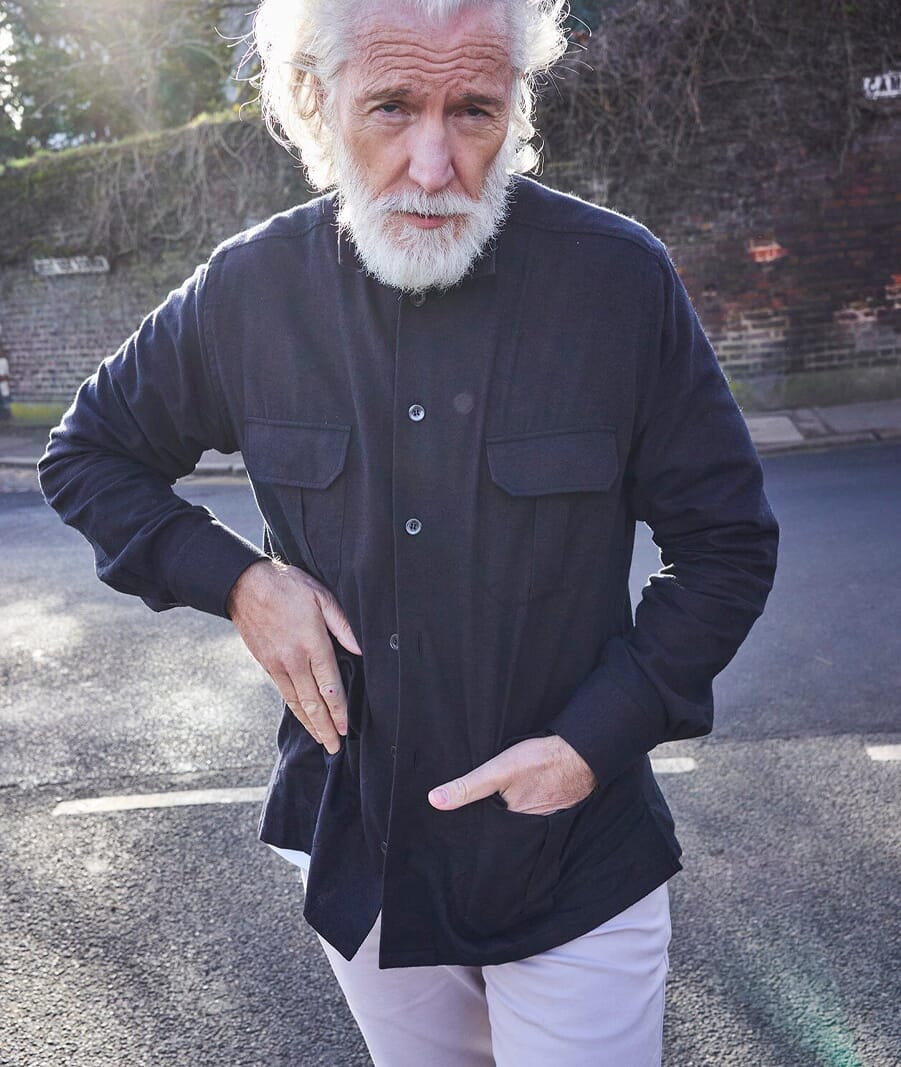 Neem
Named after a natural herb with healing properties, Neem was founded as an 'antiseptic' for fast fashion. The London-based label creates long-lasting, minimalist menswear staples from recyclable, ethical and traceable fabrics. Each item, from the regenerative merino wool hoodie to the recycled flannel shirt, is made to be as comfortable and versatile as possible, ensuring years of wear.
---
---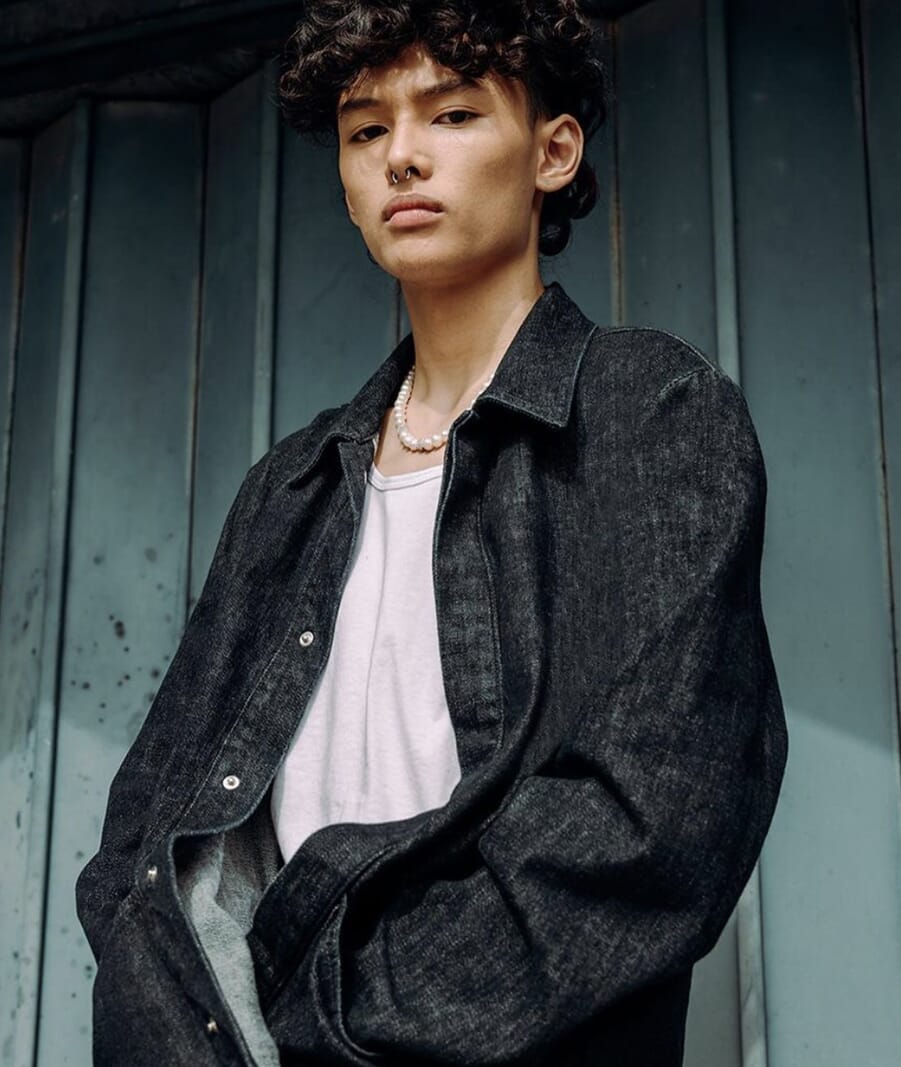 non
Using organic and recycled materials, non creates selvedge denim jeans, jackets and accessories that are easier on the environment and made to last. Not only is is non's denim range eco-friendly, but it's stylish too: Expect items that are rope-dyed in a rich, dark shade of indigo and meticulously cut for the most flattering of fits.
---
---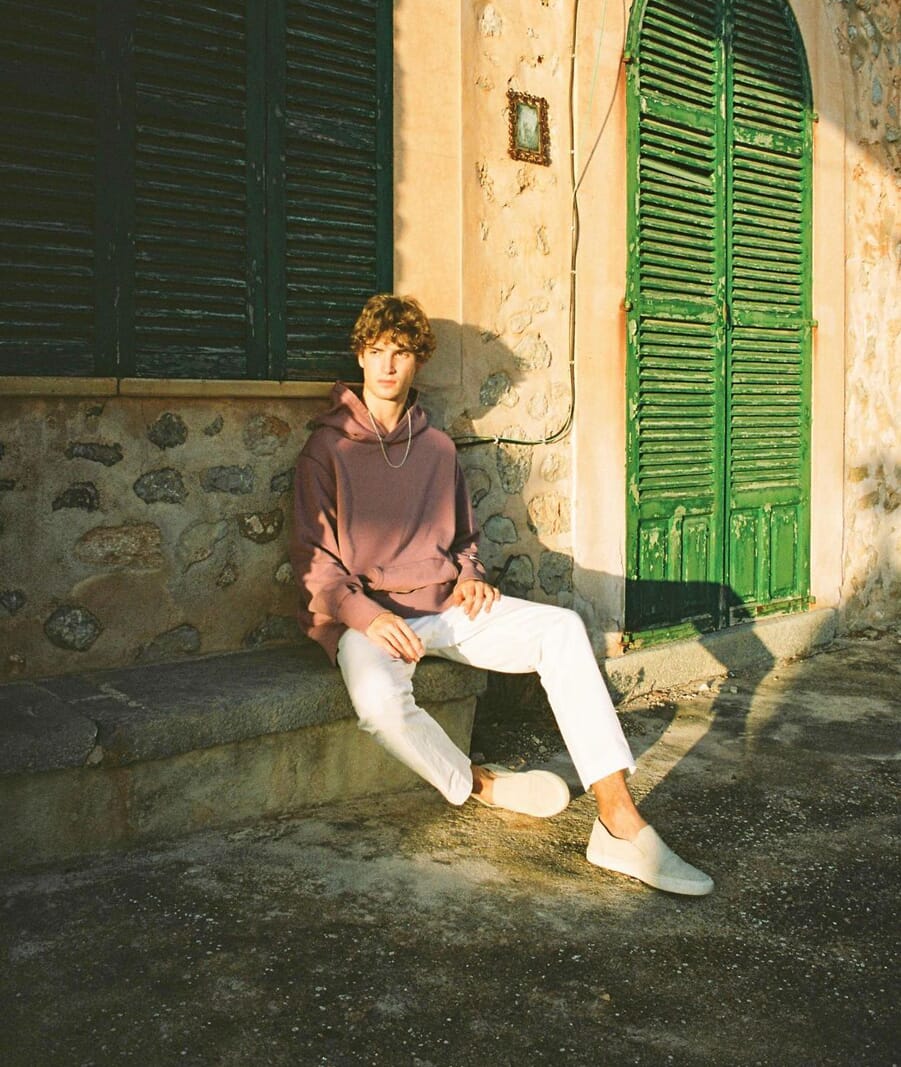 Neutrale
Madrid-based sustainable clothing brand Neutrale draws inspiration from the beauty of the Mediterranean to create high quality genderless wardrobe essentials that you'll rely on for years to come – think organic cotton hoodies, tees and sweatpants in easy-to-wear muted hues. By foregoing seasonal collections and sales, Neutrale rejects the never ending 'rat-race' of fast fashion, promoting mindful consumption instead.
---
---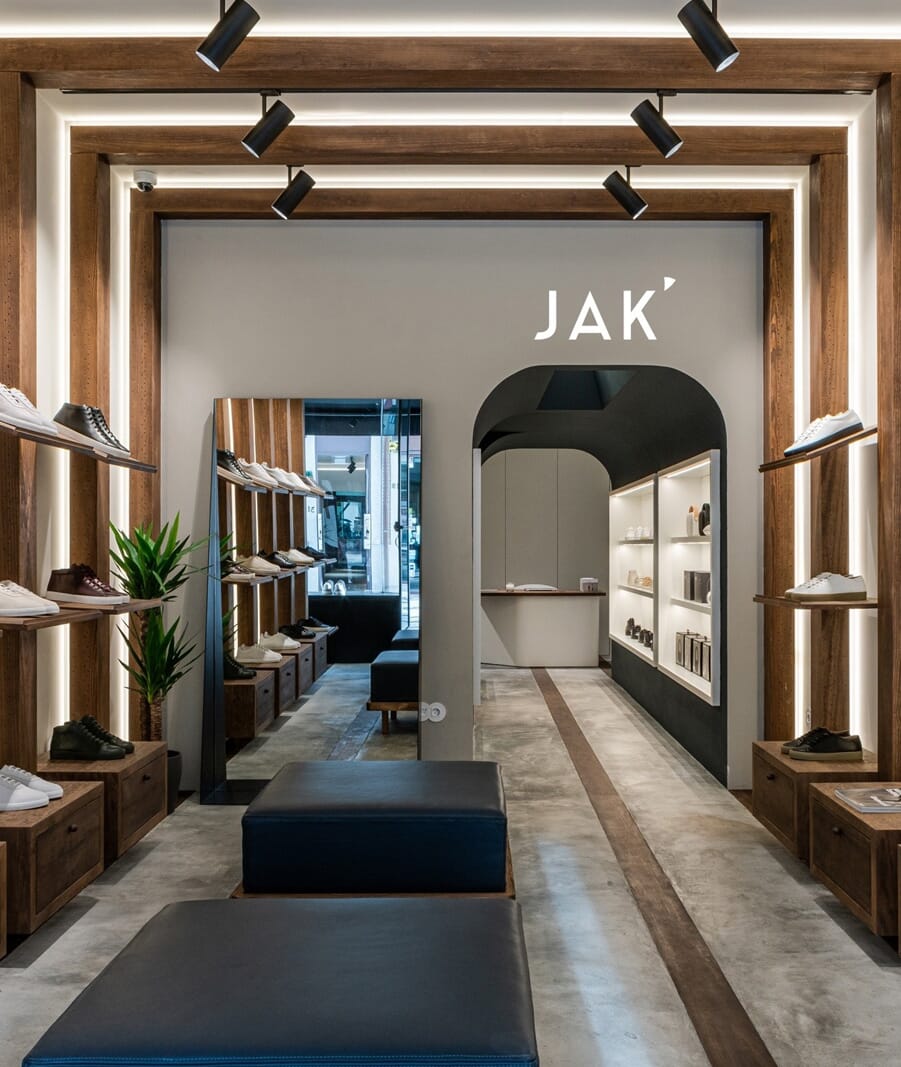 JAK
Since its inception in 2014, Lisbon-based footwear label JAK has garnered a cult following thanks to its perfectly pared back minimalist leather sneakers. While silhouettes and colourways vary, all of the brand's shoes boast clean design and top notch construction, prioritising quality of craftsmanship over showy aesthetic details.
---
---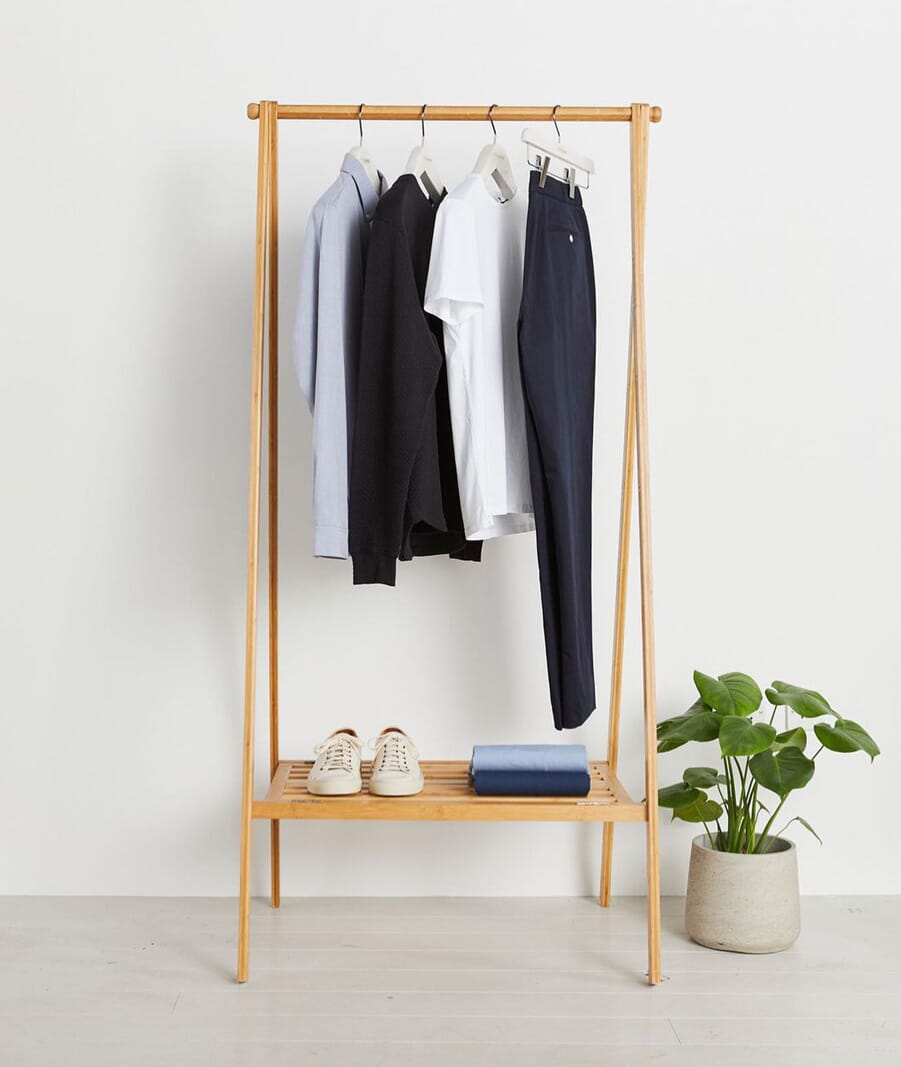 L'Estrange
L'Estrange was founded with the goal of simplifying the male wardrobe. The London-based menswear brand has designed a modular clothing system of premium seasonless staples intended to transcend trends and stand the test of time. With a fervent commitment to sustainability, L'Estrange only uses renewable and recycled materials like organic cotton, and offers free repairs to extend the life of clothes. 
---
---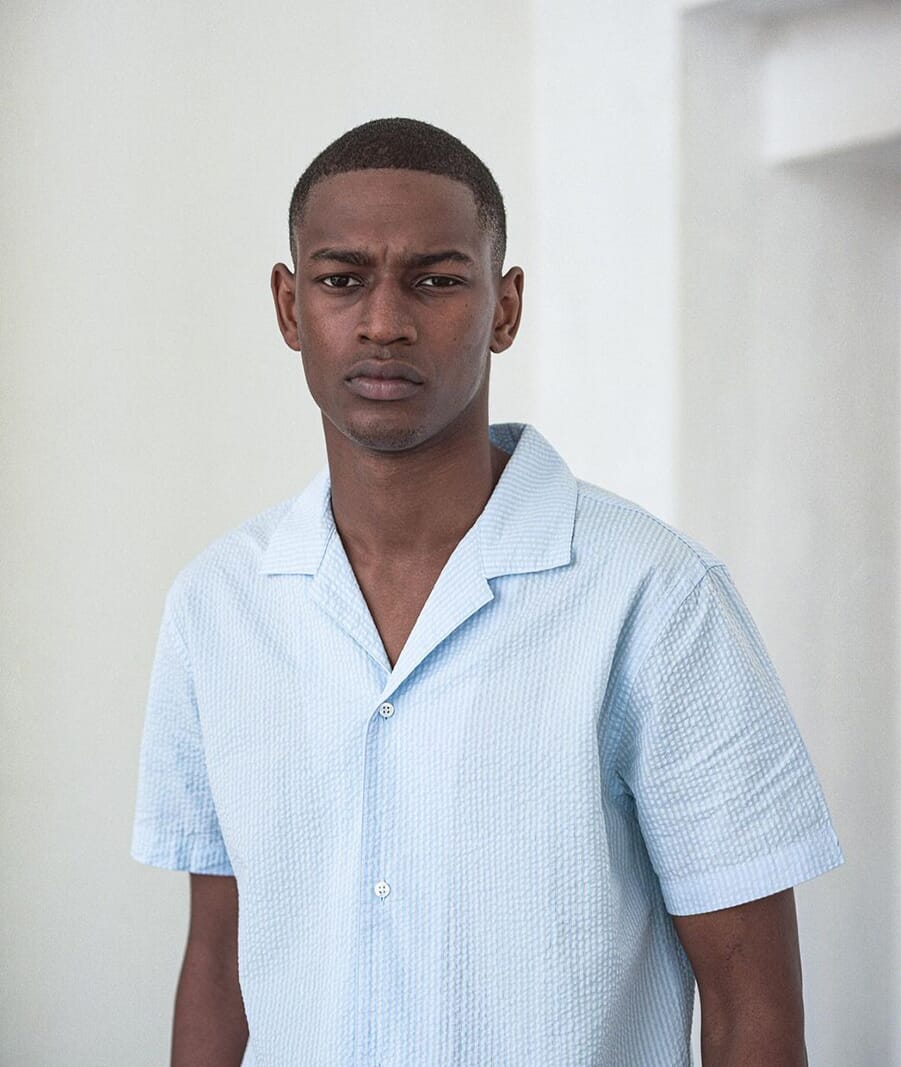 ISTO.
With a less-is-more ethos at its core, Lisbon-based label ISTO. creates minimalist men's and women's clothing staples made from organic and natural materials like organic cotton and linen. Its smart-casual pieces are classic and timeless, boasting relaxed cuts, earthy tones and refined details. Designed to be dressed up or down, they'll look just as great at the office as by the pool.
---
---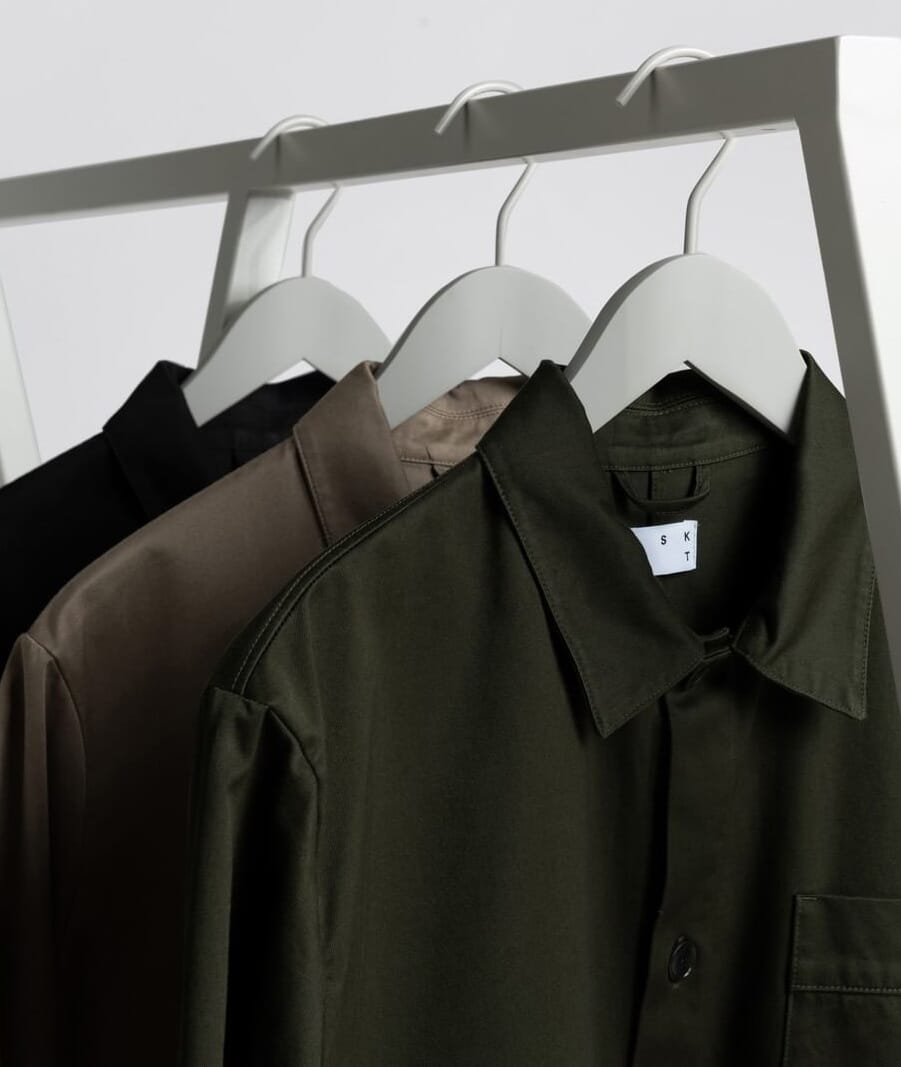 ASKET
Built upon the 'pursuit of less' Swedish brand ASKET has made a name for itself as a leader in minimalist men's clothing. Expect high quality wardrobe staples that range from French linen shirts to recycled wool coats, all made in accordance with the brand's strict commitment to sustainability and transparency.
---
---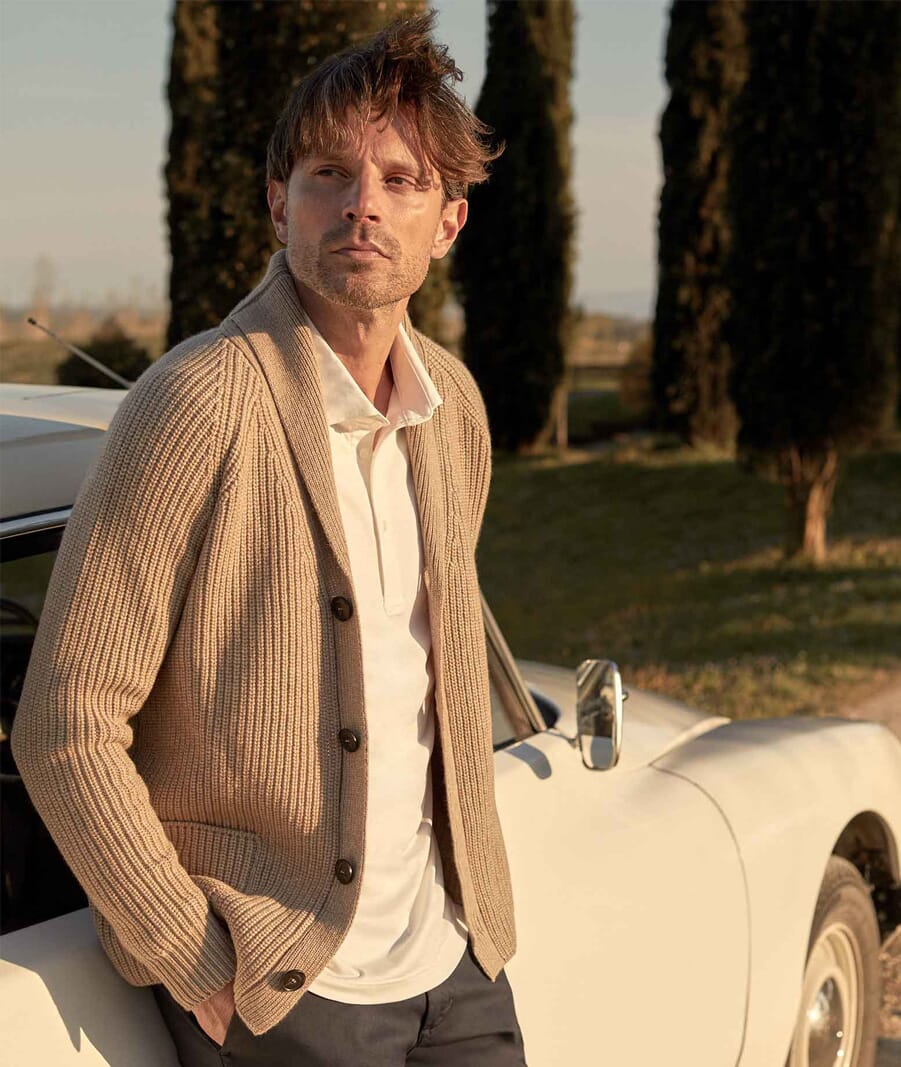 Luca Faloni
Luca Faloni's eponymous label specialises in beautiful Italian-made wardrobe staples designed to stand the test of time. As the menswear maestro himself told us in an interview, "What worked seven years ago works today and we think it's going to work in 20 years because we focus on those elements that every man should own, we don't focus on trends".
---
---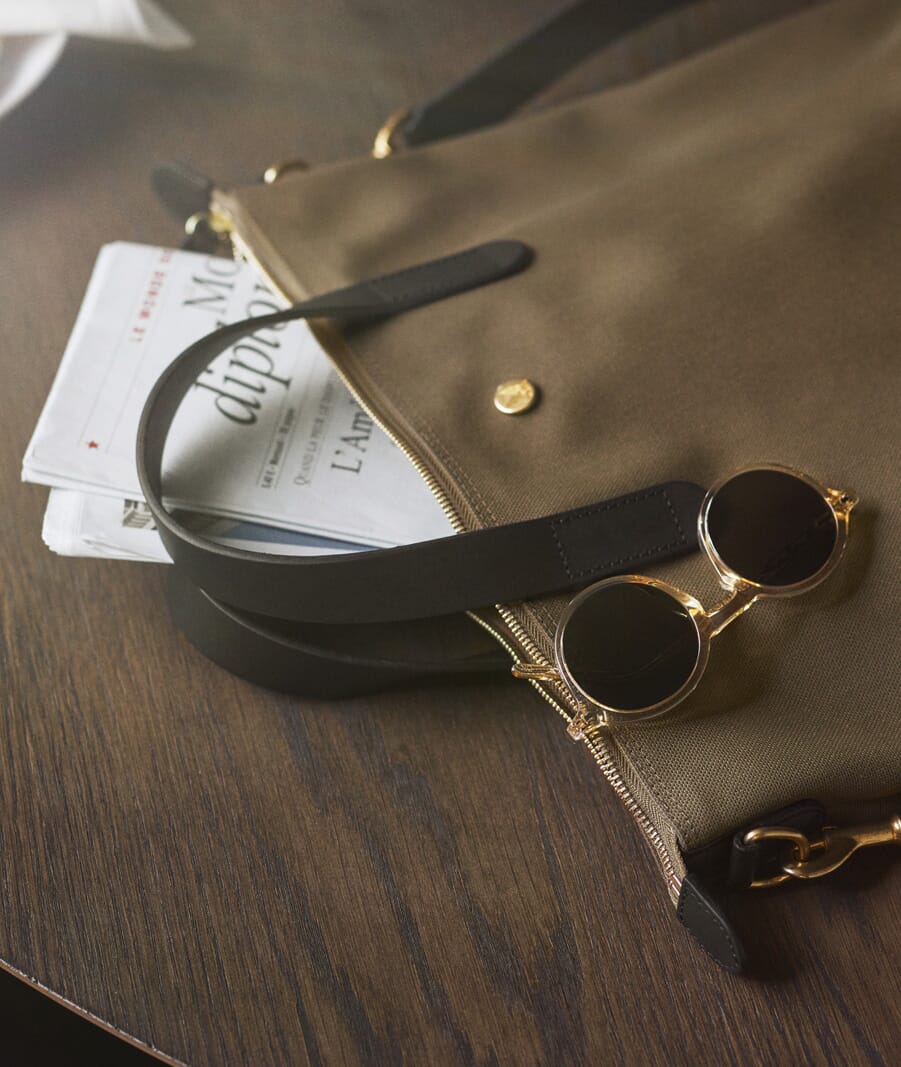 Mismo
Mismo is rooted in the Danish design tradition of classic craftsmanship, minimalist design and modern-day functionality. The brand creates men's bags and accessories that fuse sleek aesthetics with hard-wearing construction, making use of long-lasting materials like waterproof Italian nylon and vegetable-tanned full-grain bridle leather.
---
---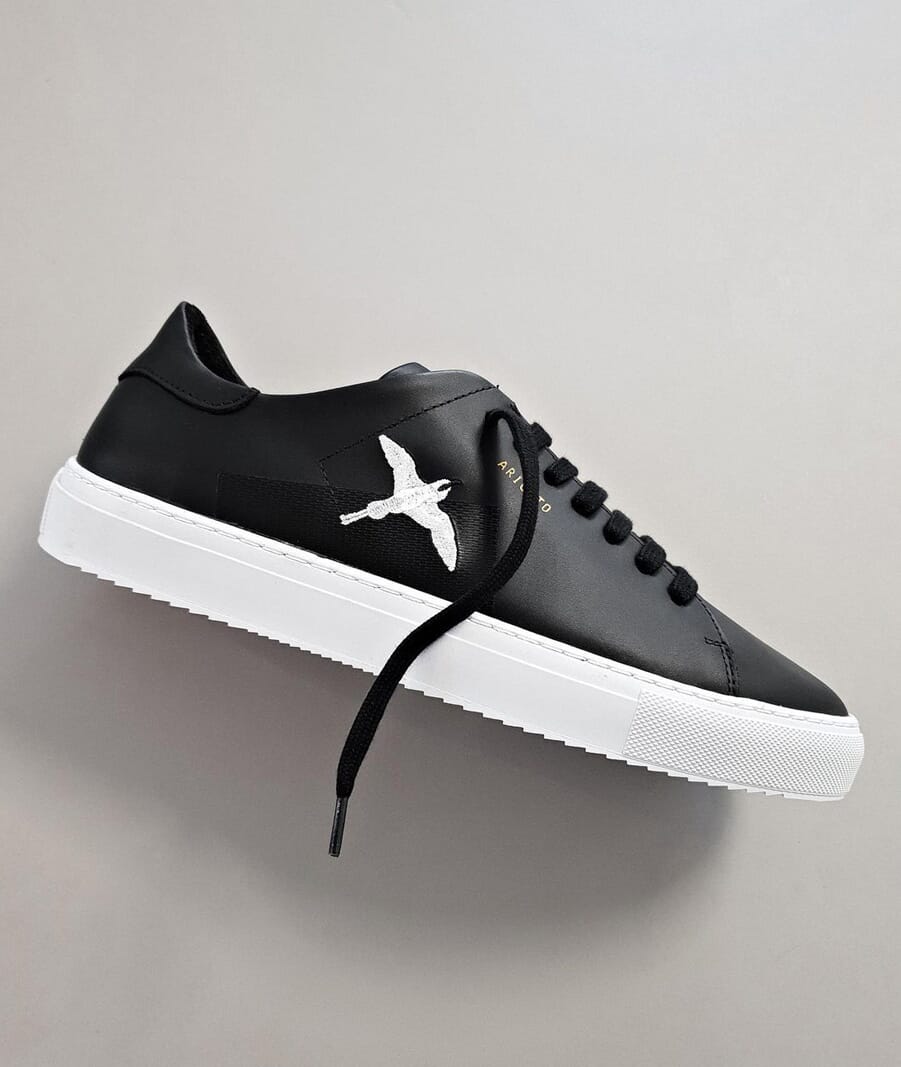 Axel Arigato
Swedish streetwear powerhouse Axel Arigato has mastered the art of minimalist yet characterful clothing, footwear and accessories. Everything it designs – from its signature Clean 90 sneakers (read our review) to its organic cotton hoodies – is imbued with just the right amount of attitude and flair, without commanding too much attention.
---
---
Keep up the minimalist momentum with these minimalist watches for men.
Shop all men's clothing at OPUMO.
---
---