You can't go wrong with a minimalist watch. Understated in design and easy to wear with a range of looks, minimalist watches are versatile, fuss-free and guaranteed to look as good now as they will in ten years time. If you're looking to freshen up your watch collection with a classic timepiece that's elegantly understated, you've come to the right place. Scroll on for our pick of the best brands for men's minimalist watches in 2023. But first, a quick explainer...
What are minimalist watches?
Minimalist watches live up to their name. With their pared back dials, simple straps and lack of extraneous aesthetic detailing, minimalist watches are favoured by those who prefer clean, uncluttered design. 
Usually falling into the category of dress watches, minimalist watches do what watches were designed to do: tell the time. This means they lack any sophisticated complications like world timers or diving bezels, focusing only on what's necessary.
How should you style minimalist watches?
Given their understated appeal, men's minimalist watches tend to pair well with similarly refined outfits - think a pared-back uniform of raw denim jeans, penny loafers and overshirt. Or use one to subtly elevate your business-casual look. The beauty of a minimalist watch is that it won't overpower the rest of your ensemble, but will complement it.
Best brands for minimalist watches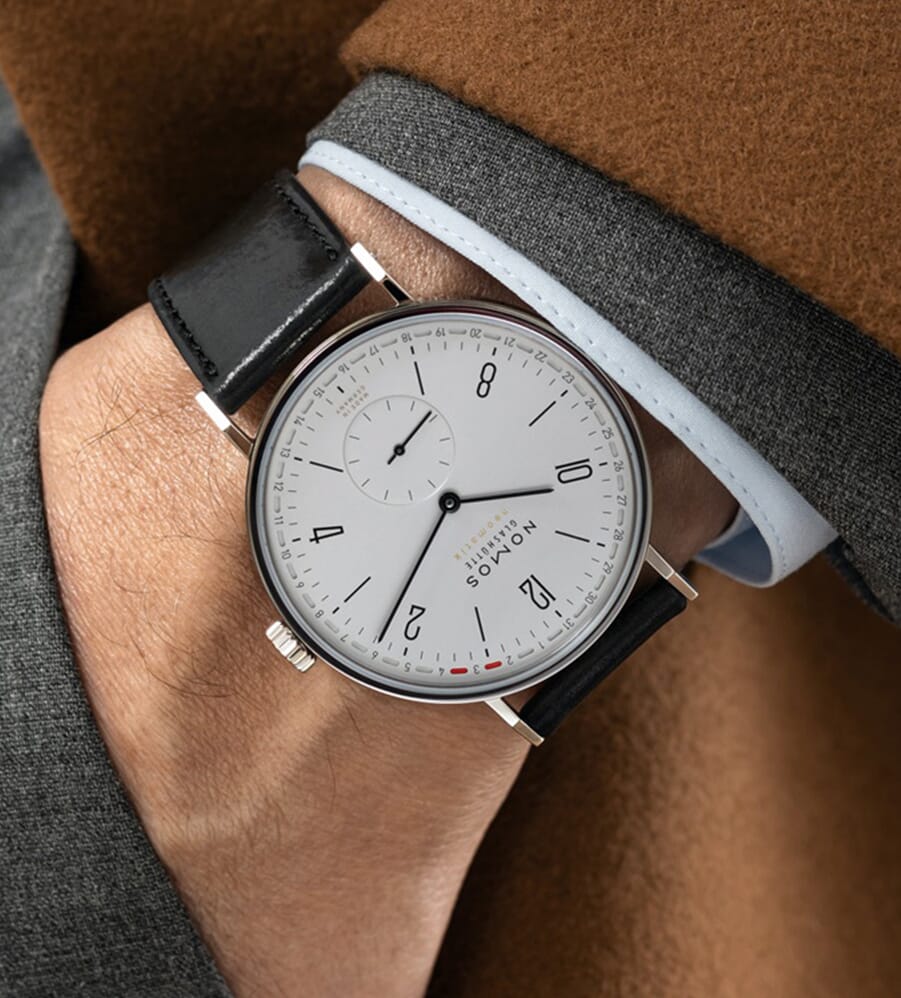 NOMOS Glashütte
NOMOS Glashütte embodies all that we admire about minimalist design. The German brand's unique design aesthetic incorporates aspects of Bauhaus, which can be seen in the font choice and symmetrical aspects of its dials. 
Each watch is made by hand in Germany, and features an in-house mechanical movement, developed and produced in the mountains in Glashütte, where NOMOS is based. Understated, sophisticated design ensures that a NOMOS timepiece looks great with whatever you choose to wear with it.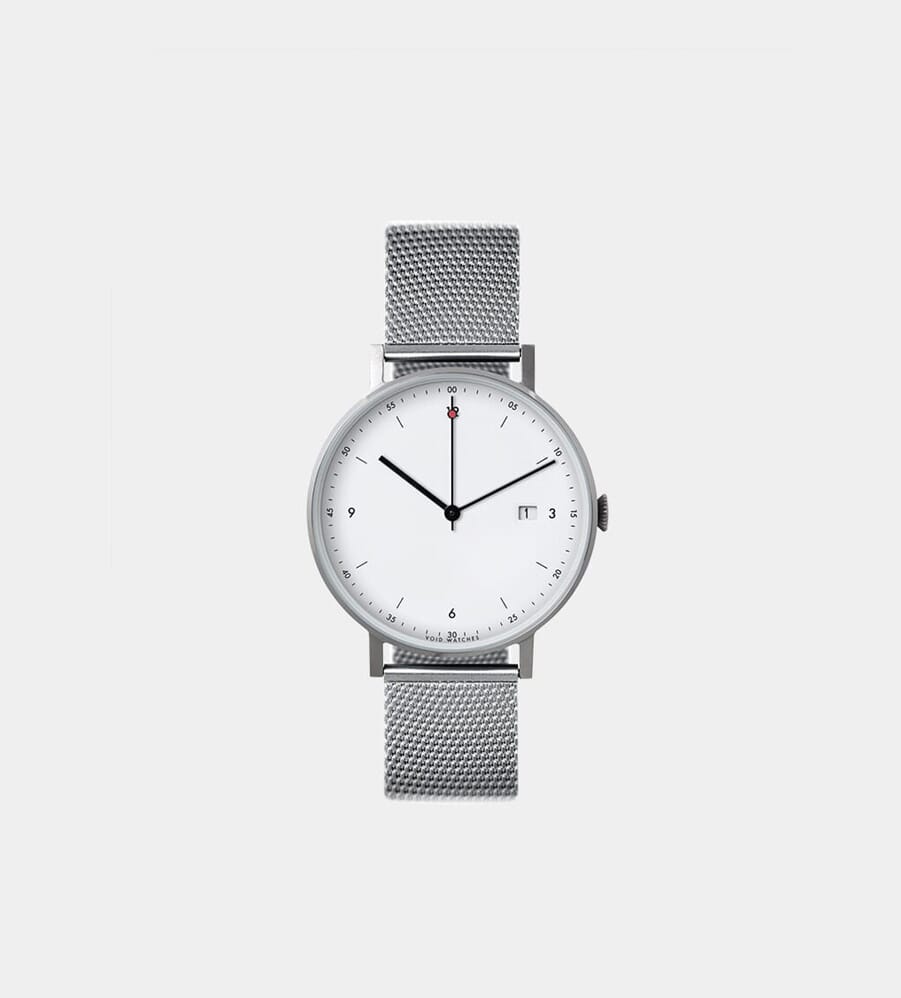 VOID Watches
VOID watches keep its designs understated and its prices surprisingly affordable, with the entire range under £500. Another Scandinavian brand with a focus on minimalism and pared back design, VOID produces simple time-only pieces with both leather and mesh bracelet options. 
Alongside its more traditional round cases, VOID is known for its square watches the likes of its V01 and V02 models, which reference classic square designs of the '80s, while still maintaining a minimal edge.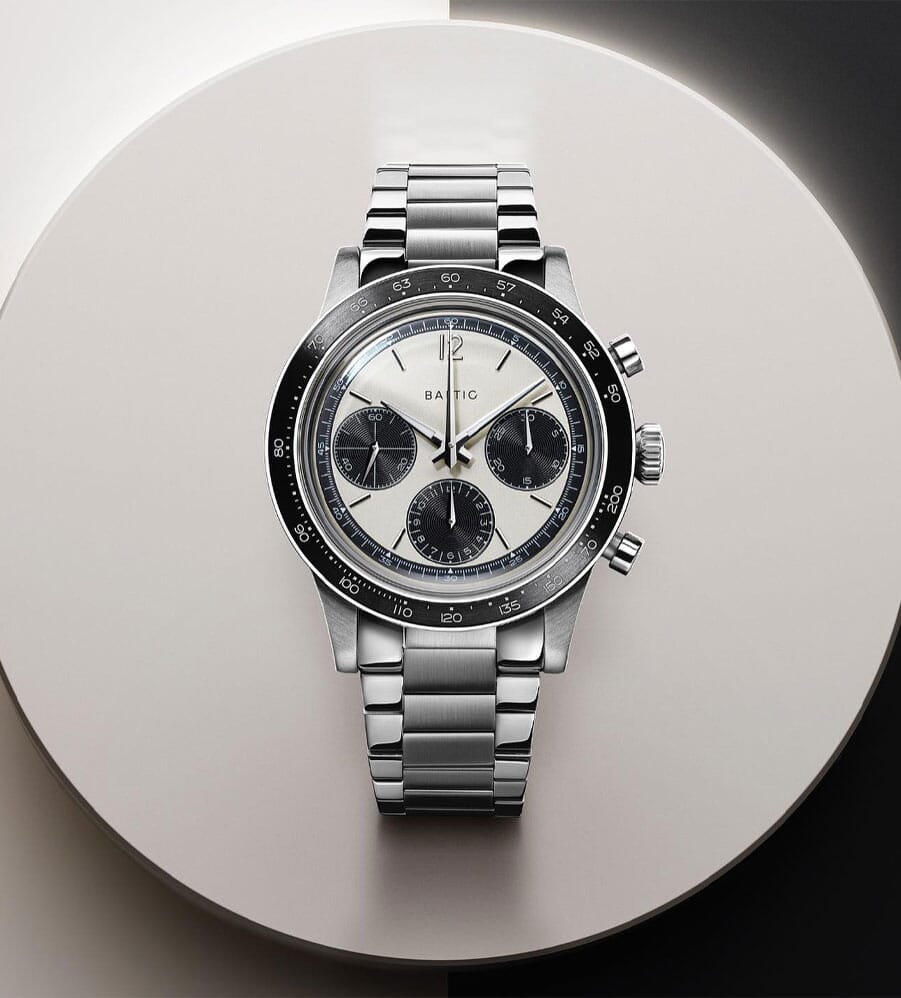 BALTIC Watches
The beauty of BALTIC Watches – a Paris-based watch brand that draws inspiration from vintage styles – is that it offers something for everyone. While all of its timepieces hark back to a golden age of watchmaking, its models run the gamut from statement-making accessories to clean and considered watches that will subtly enhance any outfit.
Minimalists will be particularly drawn to the HMS 002, an art deco-inspired dress watch with a diameter of 38mm. Its distinctive finish catches the light beautifully, ensuring it doesn't have to shout to be heard – exactly what we're after from a minimalist watch.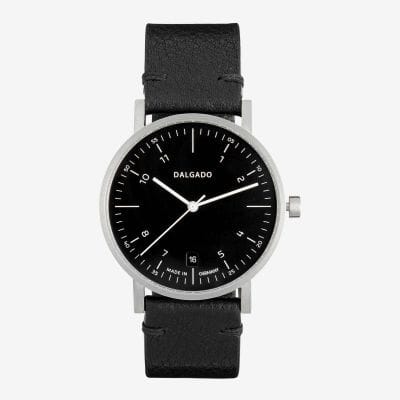 Dalgado
German label Dalgado specialises in sustainably-made leather accessories for men, with its offering ranging from elegant gloves to meticulously made leather trainers. It also produces a tightly curated collection of Bauhaus-inspired minimalist watches, each limited to 25 pieces.
In keeping with the Bauhaus design philosophy, form follows function remains the dominant ethos. The aesthetic is understated (a simple black or white dial paired with a sleek black organic leather strap) and materials are key. High grade brush stainless steel is used for case construction while glass is scratch-resistant sapphire glass with anti-reflective coating. All watches are water resistant up to three metres.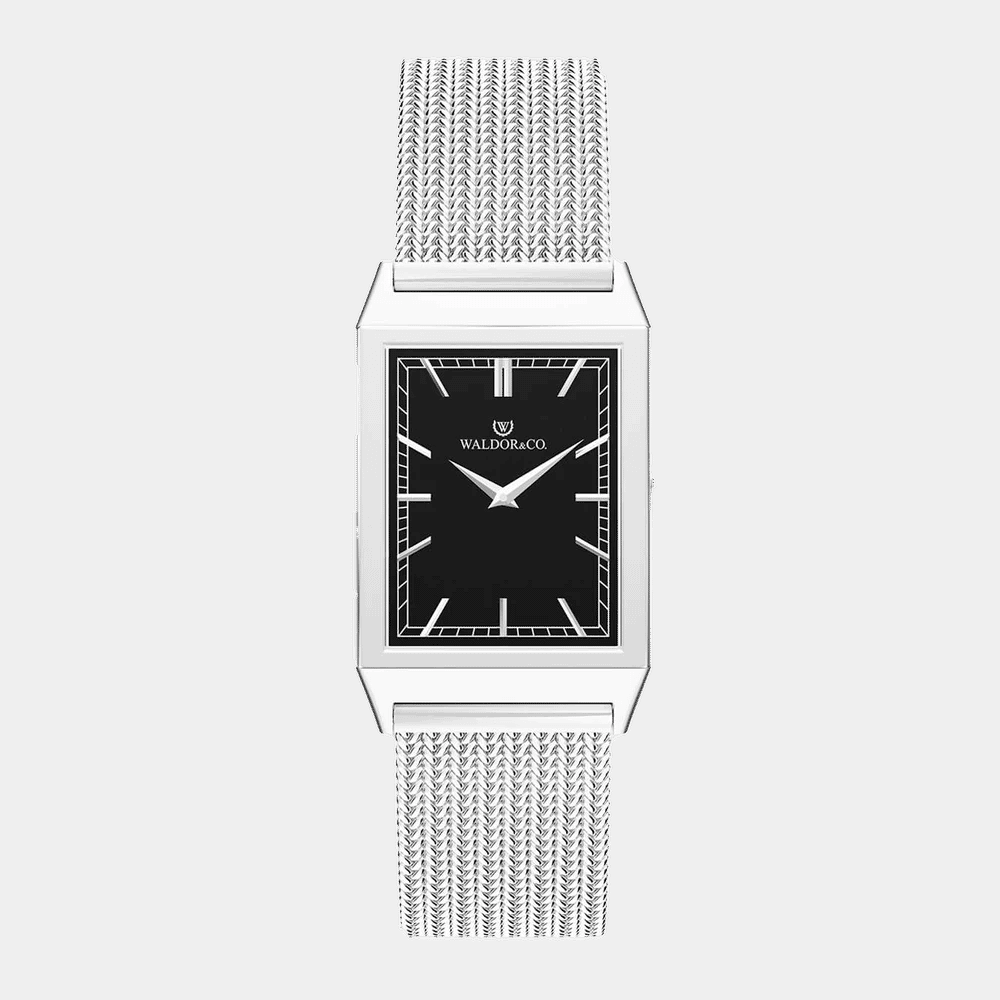 Waldor & Co
Waldor & Co is a minimalist watch brand known for its enduring craftsmanship. Inspired by Swedish heritage and global cultures, their designs blend Scandinavian minimalism with Southern European allure.
At the heart of Waldor & Co is a strong customer connection. Feedback from their loyal patrons fuels creativity, shaping every aspect of their business, from product development to unwavering aftercare. It's a brand where timeless elegance meets meaningful engagement.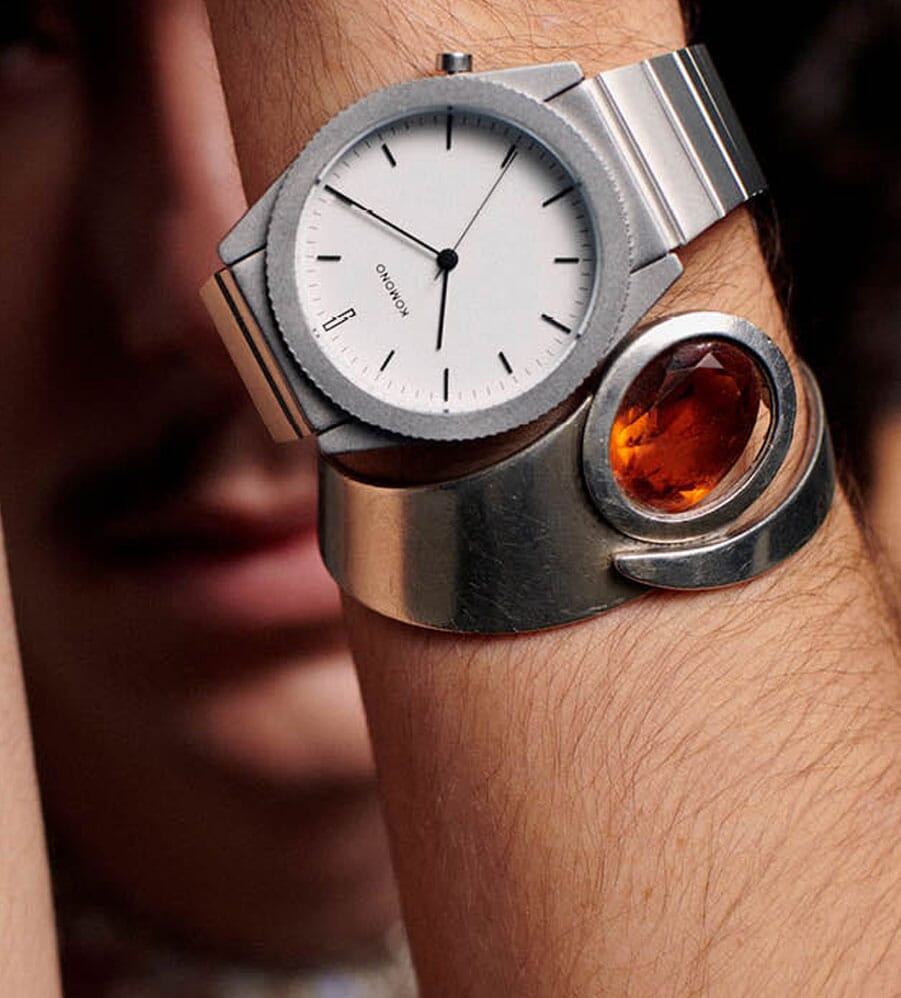 KOMONO
Founded in Antwerp in 2009, forward-thinking accessories label KOMONO has garnered a reputation over the years for its meticulously-made and ultra-contemporary sunglasses and watches.
Choose from a wide array of minimalist watch styles. Some of our favourites include the Lewis Monochrome, an elegant timepiece with its strap, case, dial, back-case and buckle all in one single colourway; the functional yet fashionable Ray Solid, with its uniquely textured stainless steel strap; and the Mono Orbit, a super stripped-back watch with a matching translucent silicone strap, PC case and coloured acrylic glass.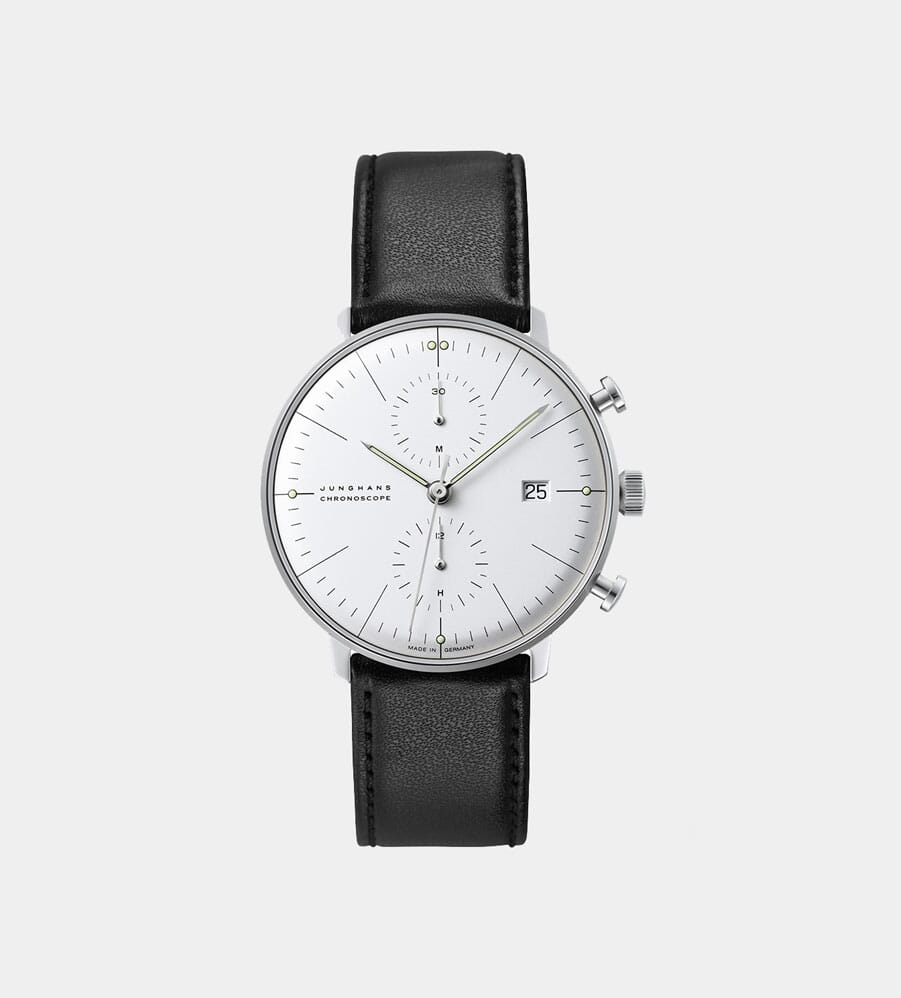 Junghans
Along with the previously mentioned NOMOS Glashütte, Junghans is a key player in the world of German watchmaking. Founded in 1861, the brand is today renowned for its longstanding tradition and pioneering innovations. Attention to detail is at the heart of Junghans, so you can expect expertly made timepieces that will stand the test of time.
Design varies across the different models, but many of Junghans' watches are characterised by a classic, minimalist aesthetic. Take the iconic Max Bill model, for example: its pared-back dial and sleek strap (available in leather or stainless steel) lends it a timeless elegance. It's a true piece of horological artistry that you'll cherish for years.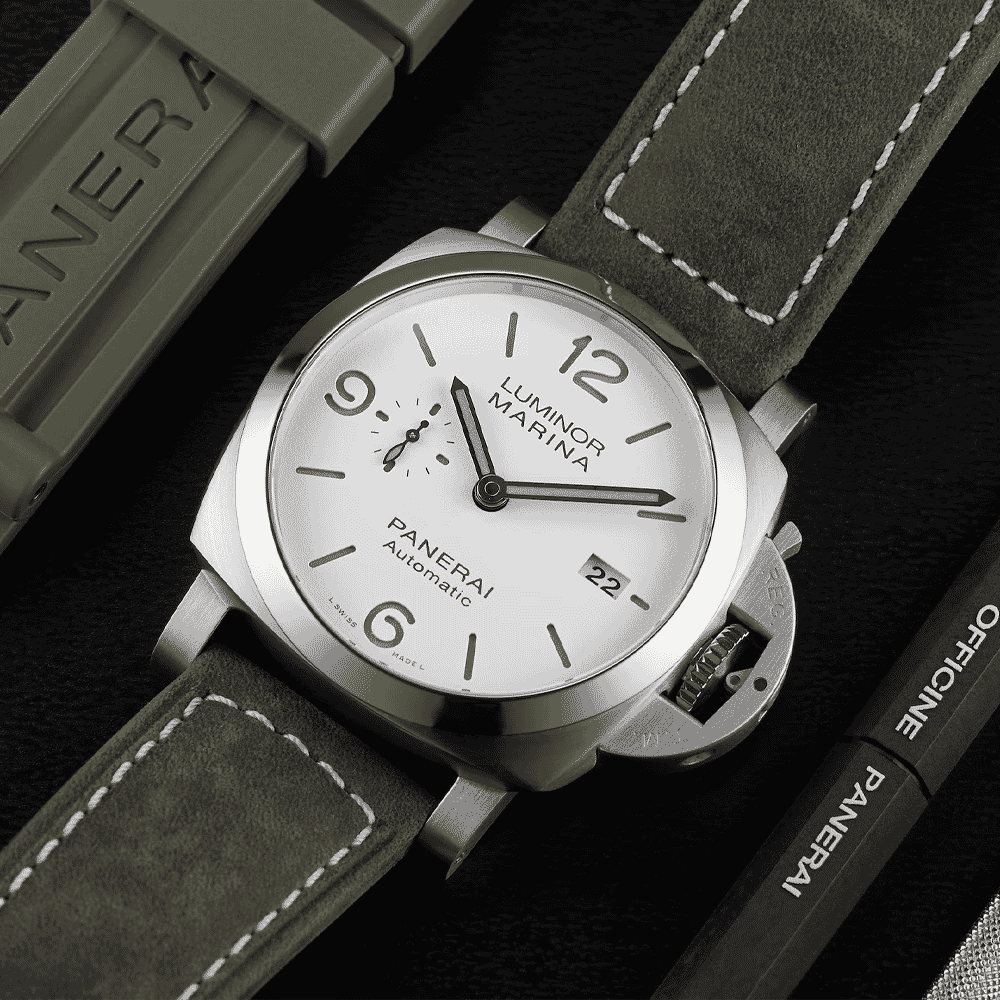 Panerai
Panerai offers an array of minimalist watches that epitomise excellence and tenacity. Their unwavering commitment to sustainability extends to all facets of their operation, fostering a brighter future through internal and external initiatives.
Dedicated to sustainability, Panerai's journey towards minimalist luxury transcends timekeeping. They've cultivated sustainable practices within, while actively engaging in educational outreach, making them a pioneering brand in the realm of minimalist, eco-conscious craftsmanship.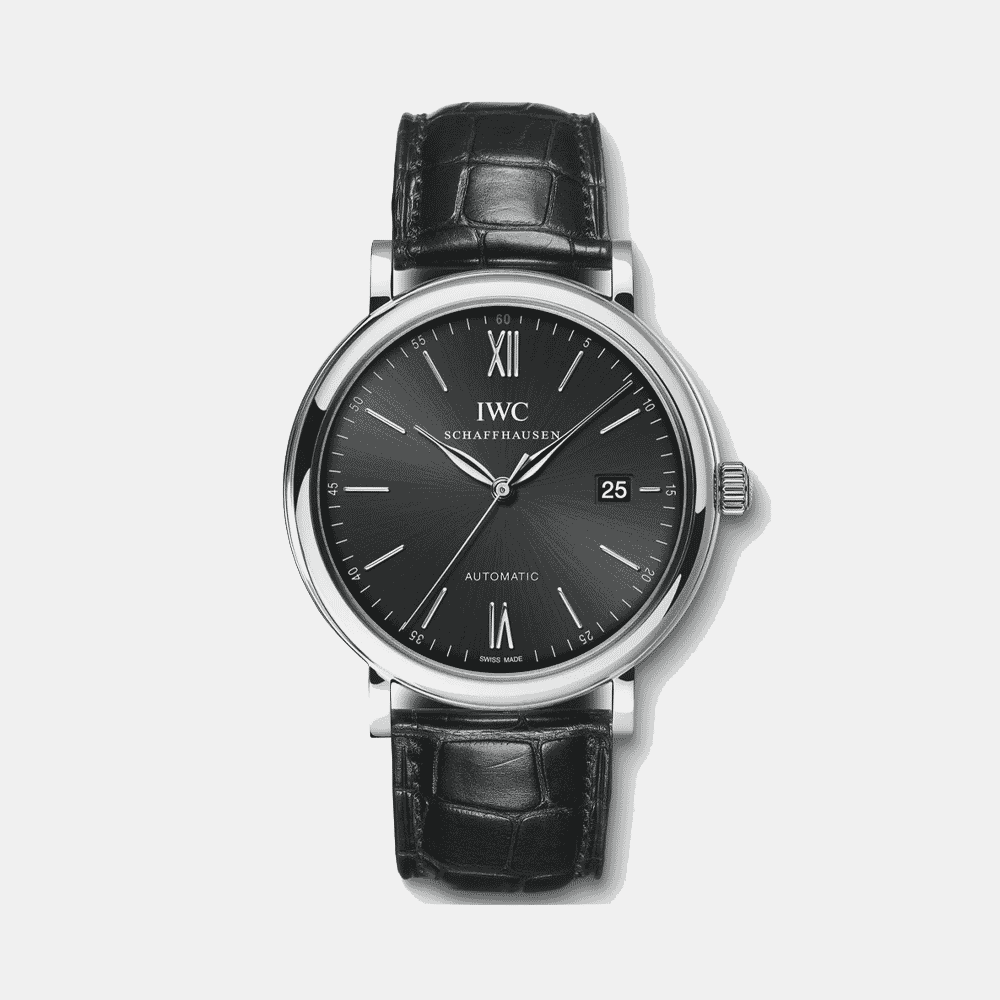 IWC Schaffhausen
IWC International Watch Co. AG, or IWC Schaffhausen, epitomises Swiss luxury watchmaking with its minimalist approach. Nestled in the picturesque town of Schaffhausen, Switzerland, the brand continues to craft timepieces that seamlessly blend precision engineering with understated elegance, reinforcing its status as a minimalist watch brand.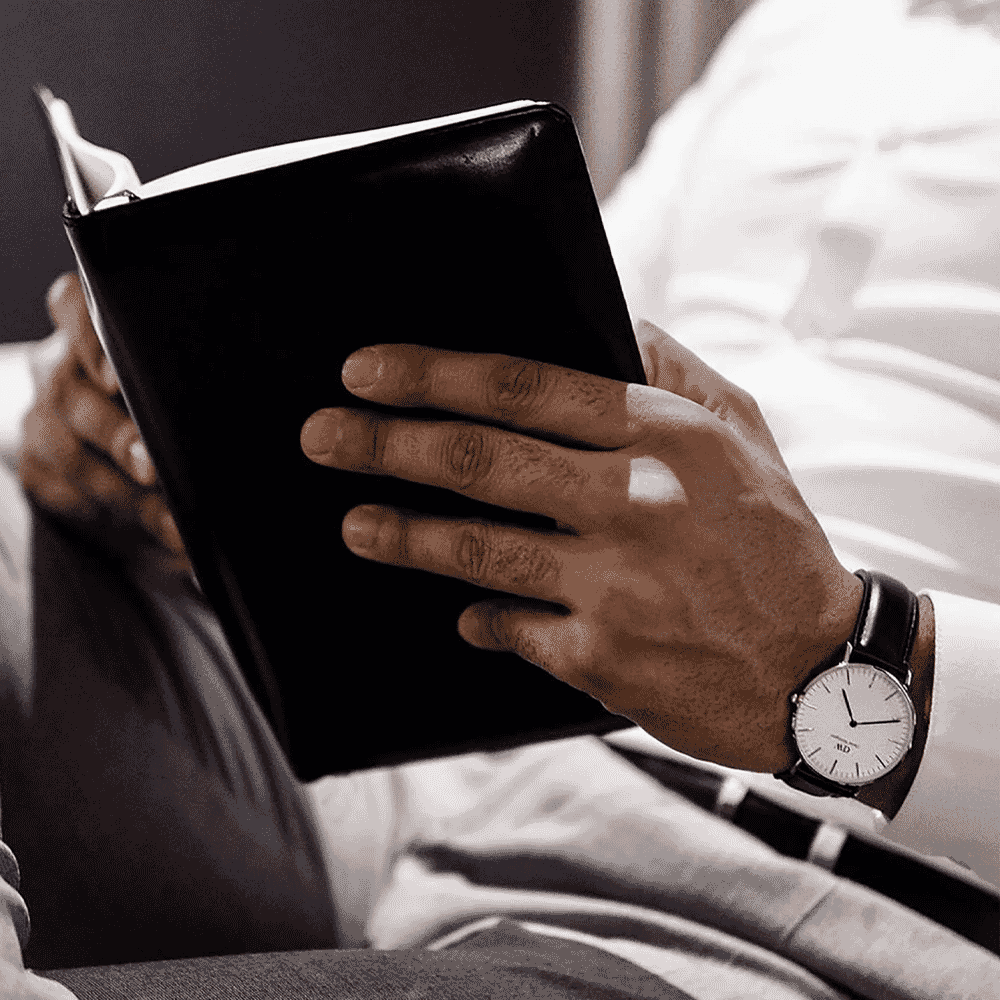 Daniel Wellington
Daniel Wellington, founded by Filip Tysander in 2011, epitomizes minimalist watch design. Their timepieces feature clean, thin cases, understated dials, and a simple color palette. The absence of flashy logos creates a timeless and versatile look.
Daniel Wellington's minimalist approach extends to its marketing strategy, particularly on Instagram. They connect with a fashion-conscious audience through a visually appealing online presence. With over 6 million watches sold, their modern, minimalist image has struck a chord with consumers.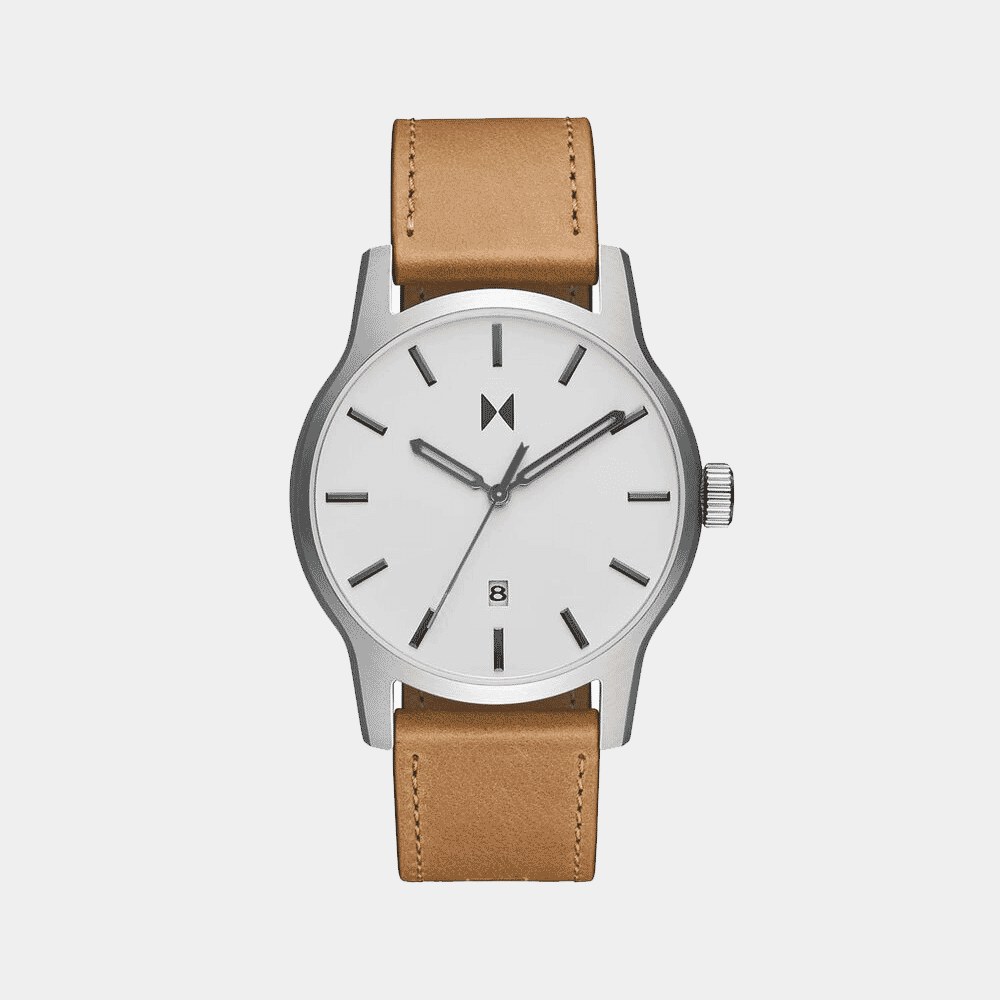 MVMT
MVMT stands out as a minimalist watch brand through a decade of California Modern watchmaking. Each MVMT timepiece, crafted collaboratively in Venice Beach, embodies precision and purpose, delivering minimalist style with a focus on quality and function.
From belts to bags – these are the minimalist accessories you need.
Shop all men's watches at OPUMO.
---
---