Men's linen shirts often get a bad rap, and for good reason. They can be ill-fitting, billowing garments that are far from flattering. The linen shirt is often an afterthought, the default 'summer' shirt that's worn simply because of the lightweight, breathable fabric it's made from. 
But the linen shirt deserves so much more than this, and thankfully, a handful of brands are giving it the attention it deserves. Men's linen shirts are being produced in all manner of interesting cuts and shapes, and, as ever, they remain a great option as the weather heats up. Scroll on for our pick of the best linen shirts for men, plus a few helpful styling notes.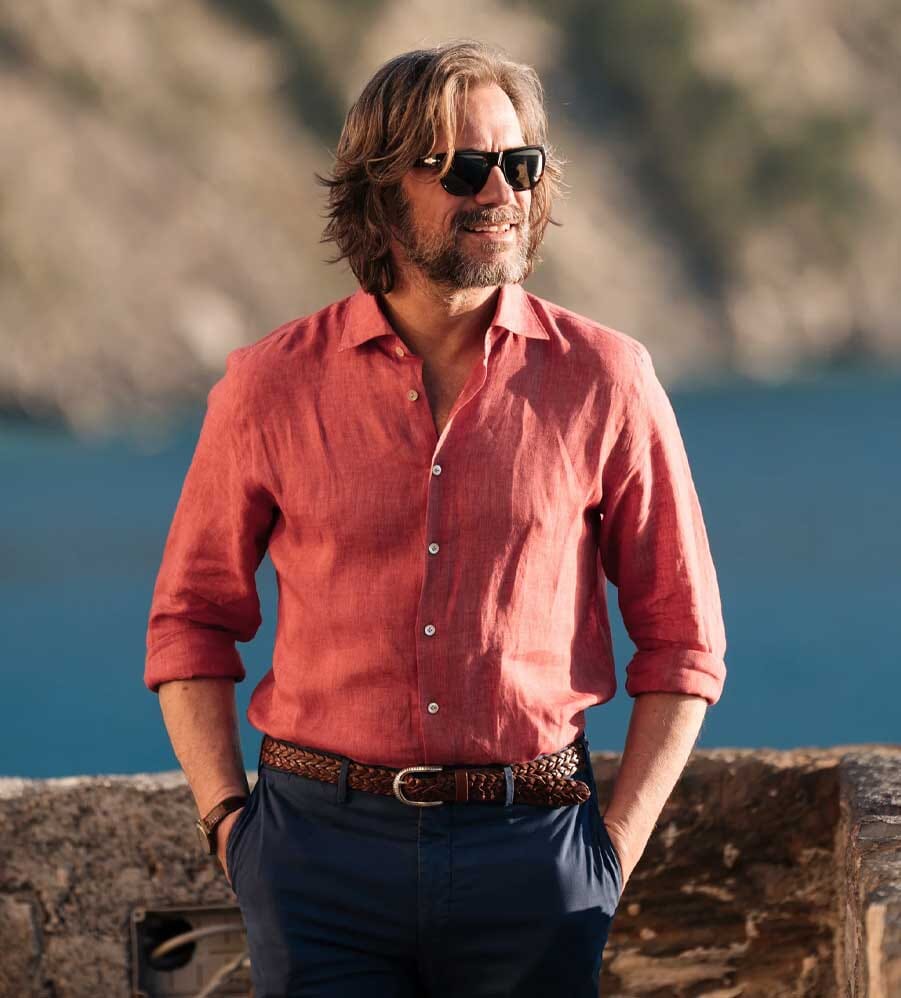 Why you need a linen shirt
Made from the fibres of the flax plant, linen has always been popular because of its natural breathable and moisture-wicking properties. It's an ideal fabric for wearing in spring and summer as it won't weigh you down and will keep you from overheating, unlike more traditional shirting fabrics such as poplin or Oxford cloth.
Linen also happens to be a planet-friendly alternative to cotton, as it requires a whole lot less water to produce and its durability means it will stand the test of time. Well cared for, linen should last you a lifetime. And it will only get better with age.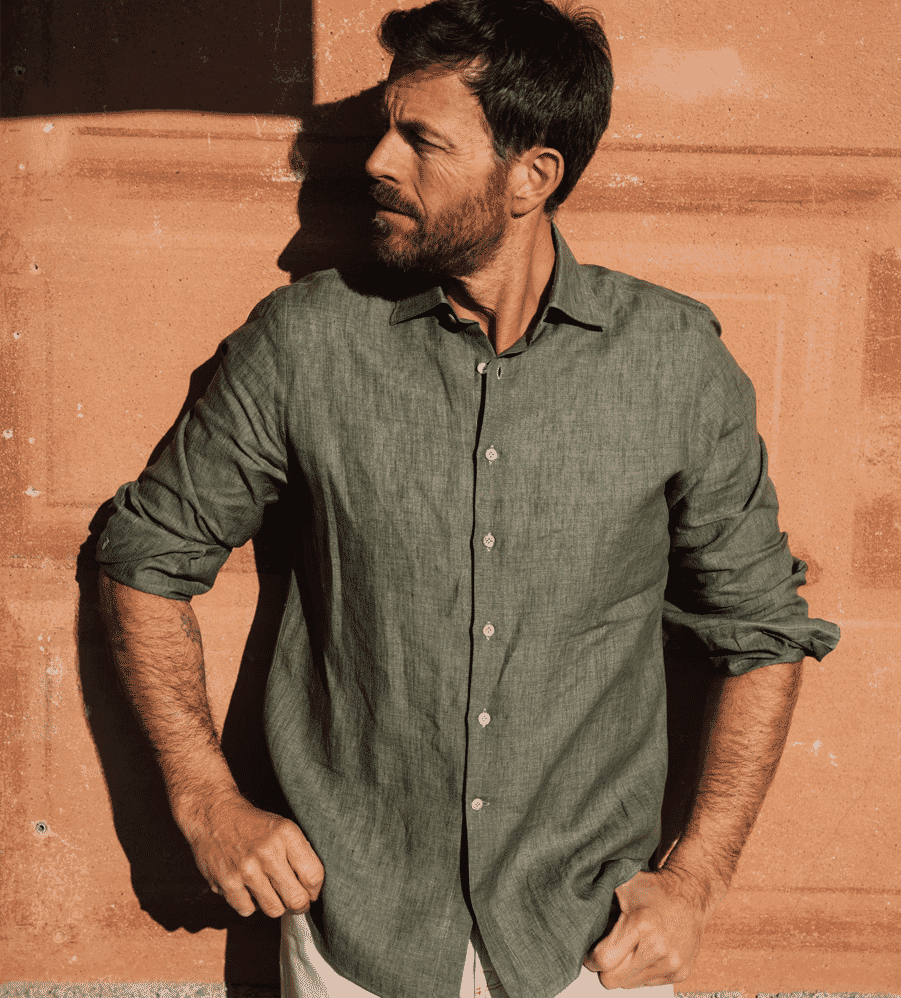 How to wear a linen shirt
Shake off connotations of baggy-shirted holidaymakers and look out for linen shirts with slimmer, more tailored fits, which will allow for the natural stretch of the fabric while flattering the wearer. The beauty of the linen shirt is its inherent versatility: it will serve you just as well on a sun-drenched holiday – teamed with swim shorts and espadrilles – as it will in the office, as part of a more polished look with matching linen trousers and loafers. If you're going down the casual route, embrace linen's natural creases in all their glory – they'll enhance the laid-back aesthetic you're after. For those more formal occasions, you might want to consider a cotton or Tencel blend, which will be less prone to creasing.
For a twist on the classic linen shirt, keep an eye out for retro-style Cuban collars, linen overshirts and functional pocket detailing that will inject your outfit with a workwear-style edge. 
Best men's linen shirts to buy in 2023
There's a lot to love about linen shirts. Check out the best men's linen shirts on our radar right now.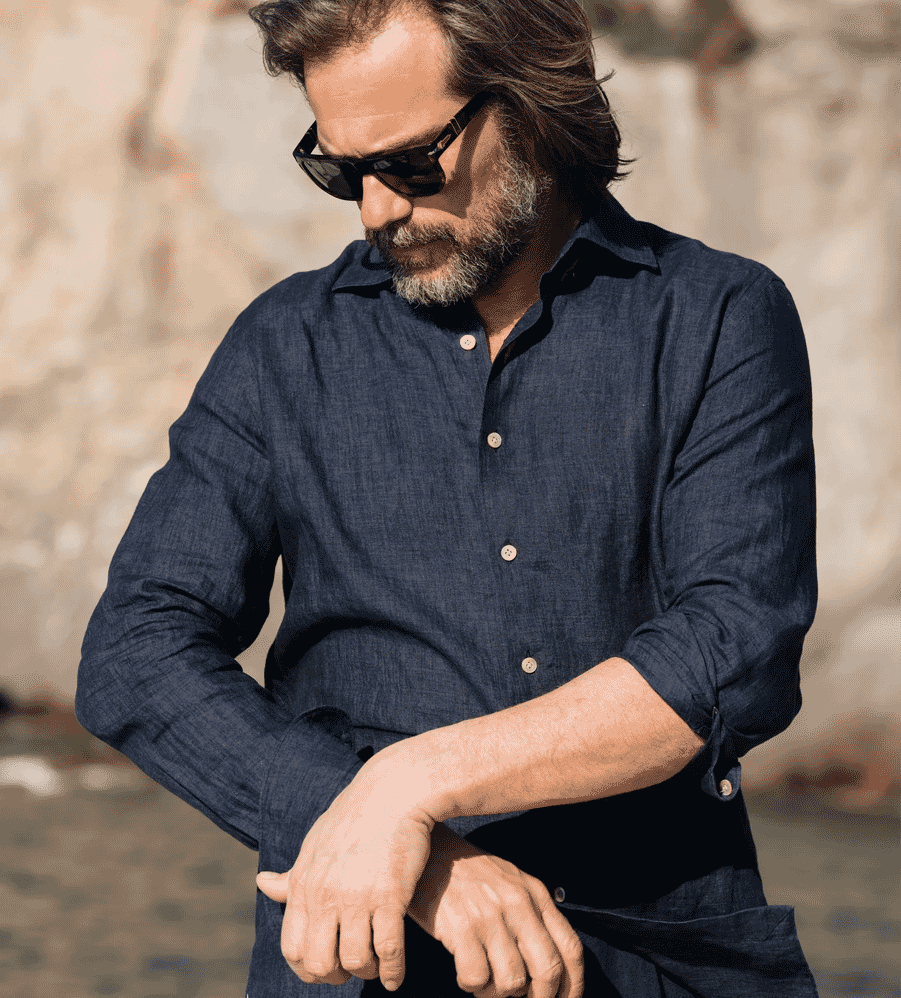 Velasca
Velasca is perhaps best known for its meticulously made footwear, but the Italian label has recently turned its hand to to apparel, and it's safe to say we're very much on board with the offering. Top of our wish list is this elegant linen shirt. Made in Italy using French linen, it features mother of pearl buttons and a soft collar. Style with Bermuda shorts and espadrilles.
L'Estrange
London-based label L'Estrange presents a linen shirt that's perfect for year-round wear, not just the summertime. The secret? They've combined the easygoing properties of linen and injected organic cotton to give the fabric added softness and crease resistance. Plus, a hint of added stretch increases ease of movement. Choose from four versatile hues.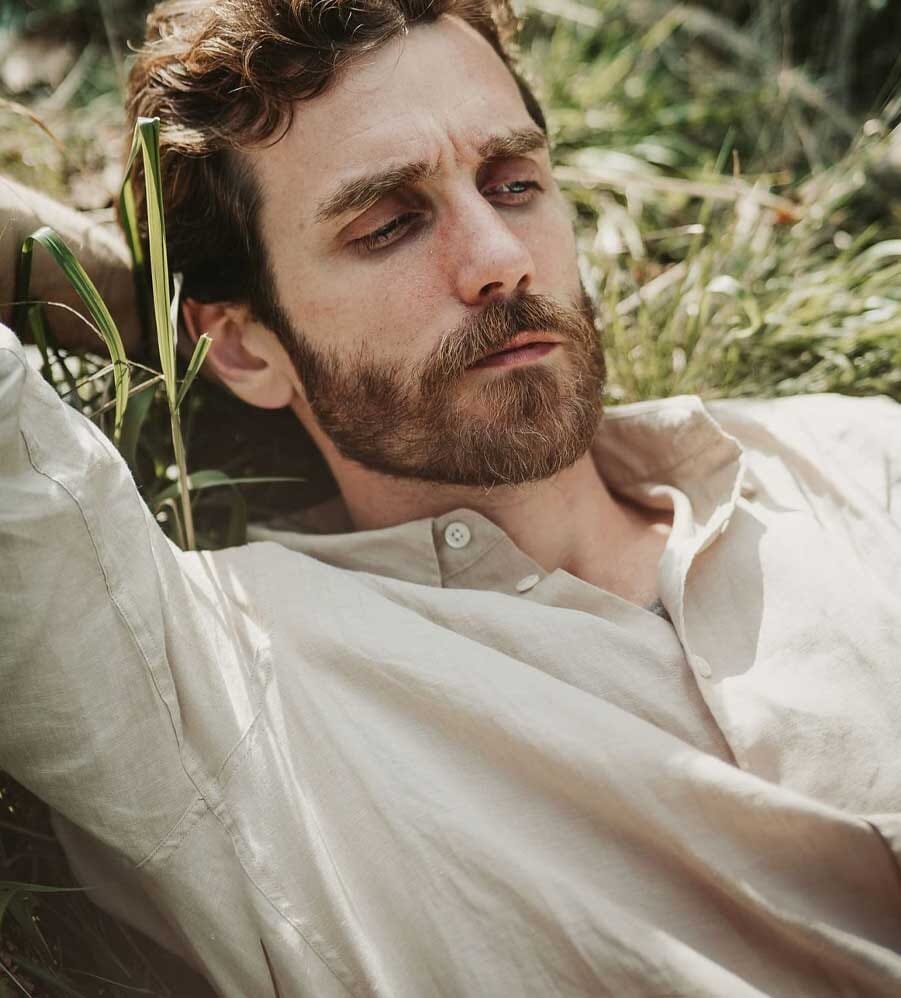 ASKET
ASKET prides itself on producing a capsule wardrobe of garments that are both easy to wear and made to last. Its linen shirt ticks both those boxes. Cut with a tailored fit and boasting a button-down collar and rear box pleat, it features a relatively short hem, which allows it to be worn untucked – the ideal way to wear a linen shirt.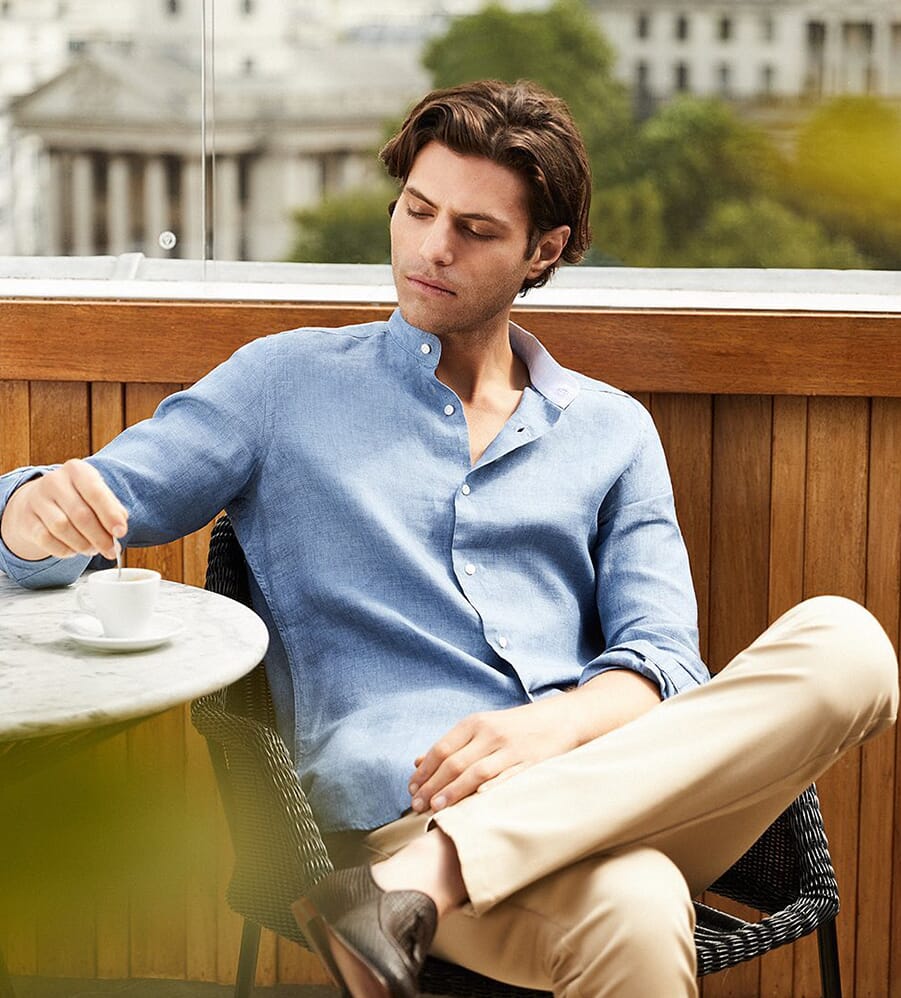 Luca Faloni
When it comes to beautifully made menswear staples, Luca Faloni is a no-brainer. The 'Made in Italy' label has mastered classic garments like the linen shirt. Its grandad collar version is made in Northern Italy from the finest Italian linen and features a casual band polo collar and a relaxed fit. Choose from a range of subtle colours and pair with chino shorts and espadrilles or throw on a linen blazer for more formal occasions.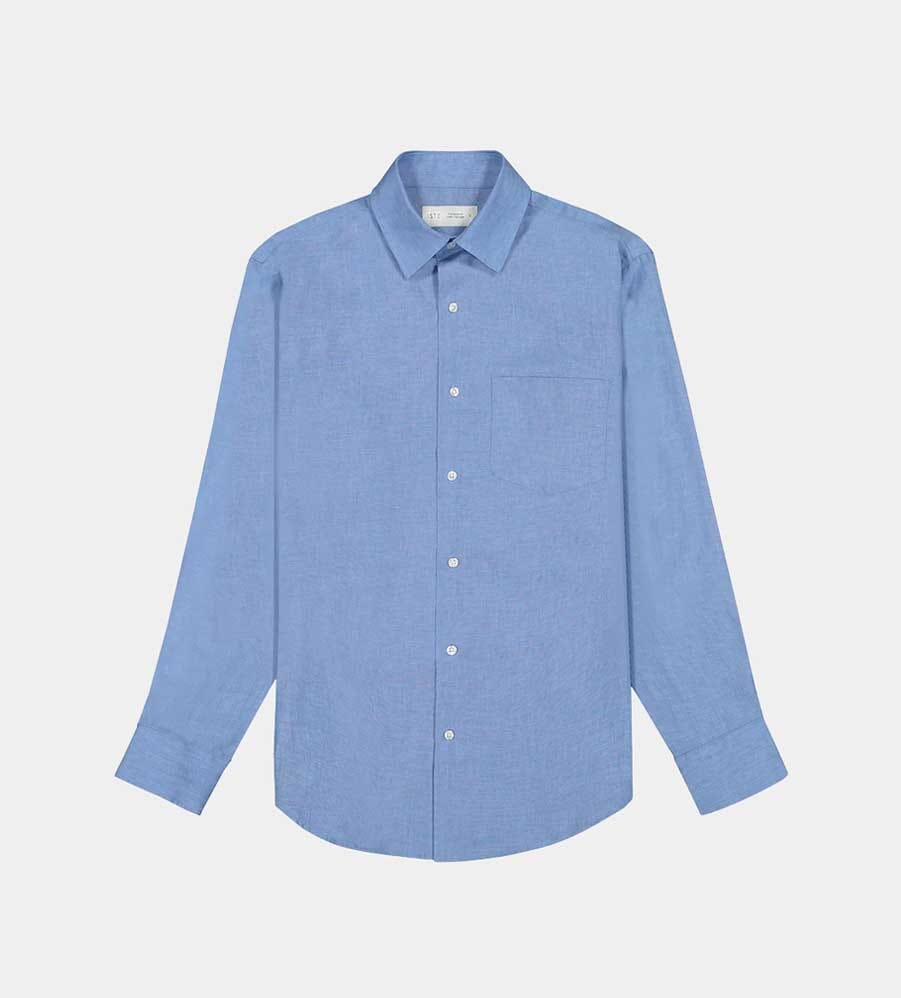 ISTO.
Portuguese label ISTO. specialises in relaxed cuts and the use of premium materials, both of which are showcased by its beautiful men's linen shirts. We love the fact that ISTO. is transparent about all of its costs, so you know just what sort of quality you're getting.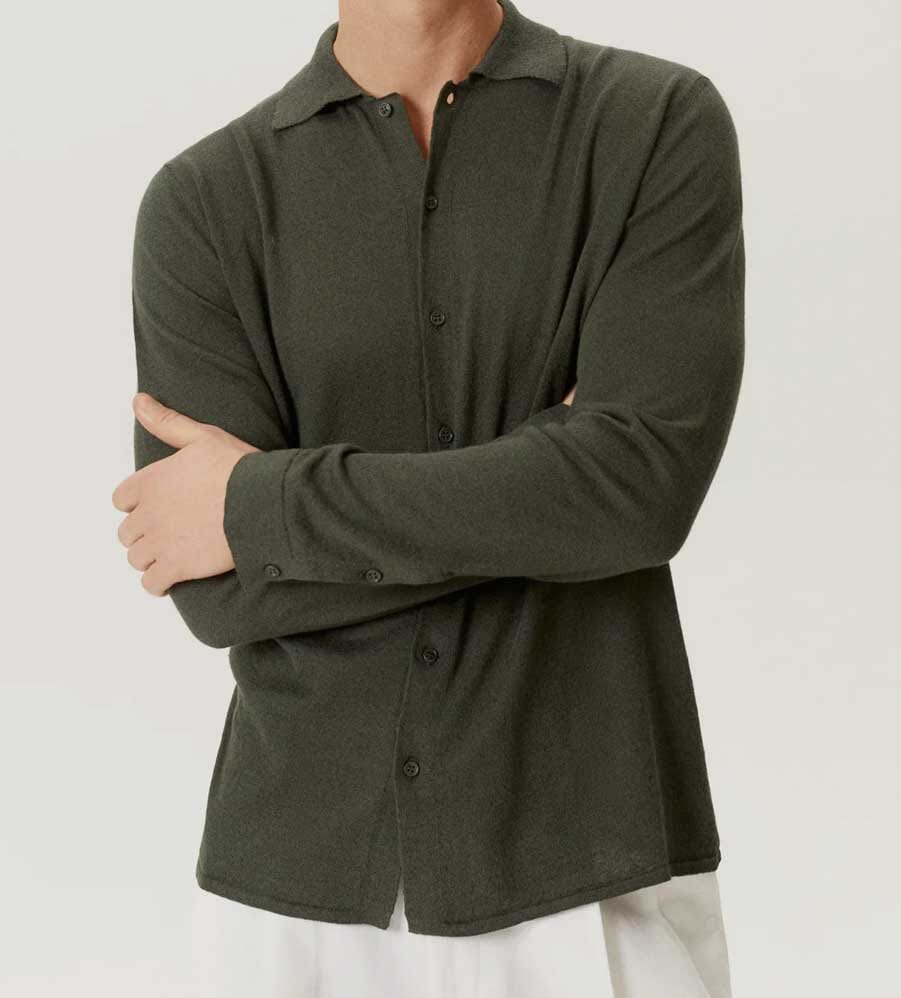 Artknit Studios
Occupying the space between a shirt and a cardigan, this lightweight knit from Artknit Studios is made from a blend of linen and organic cotton, which gives it an unparalleled softness. In typical Artknit fashion, it's sustainably made and fully traceable, so you can feel good about your purchase. Wear it unbuttoned over a plain white tee for an effortless weekend look.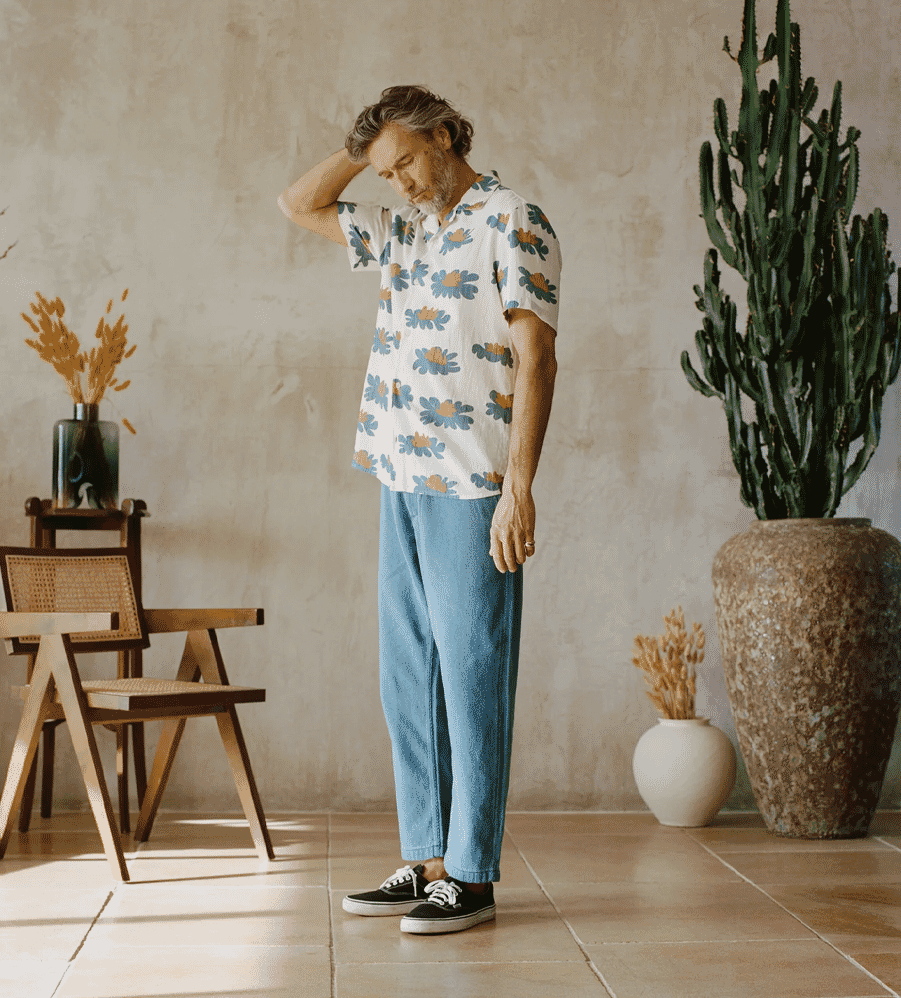 Wax London
This short-sleeved linen-blend shirt from Wax London is the perfect companion for long, sun-soaked afternoons surrounded by friends and food. We love the boxy cut, Cuban collar and French market-inspired lily print that enhance its relaxed appeal. Team it with loose jeans and sandals for barbecue-ready style.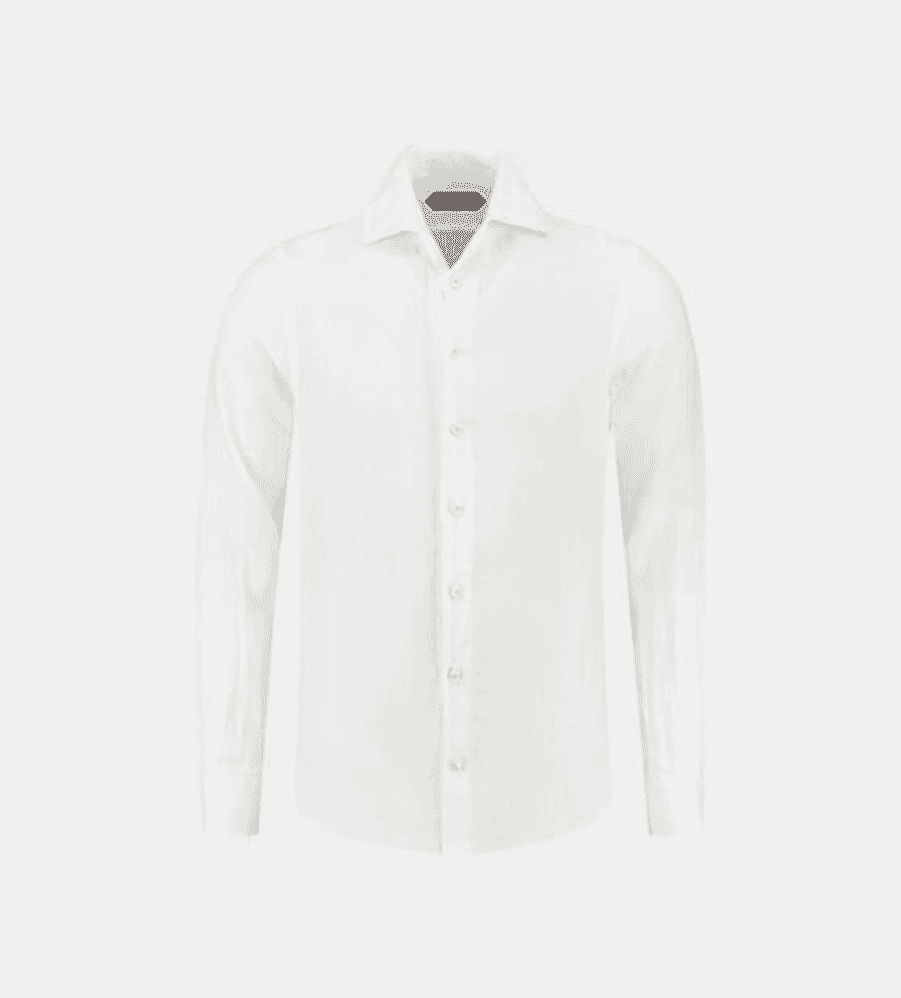 Aurélien
Made from breathable and super-soft linen, this long-sleeved shirt from Aurélien is a luxurious warm weather addition that you won't be able to get enough of. With a tailored fit and spread collar, it makes for a sophisticated option that will look great with tailored trousers and dress shoes at an elegant evening soirée.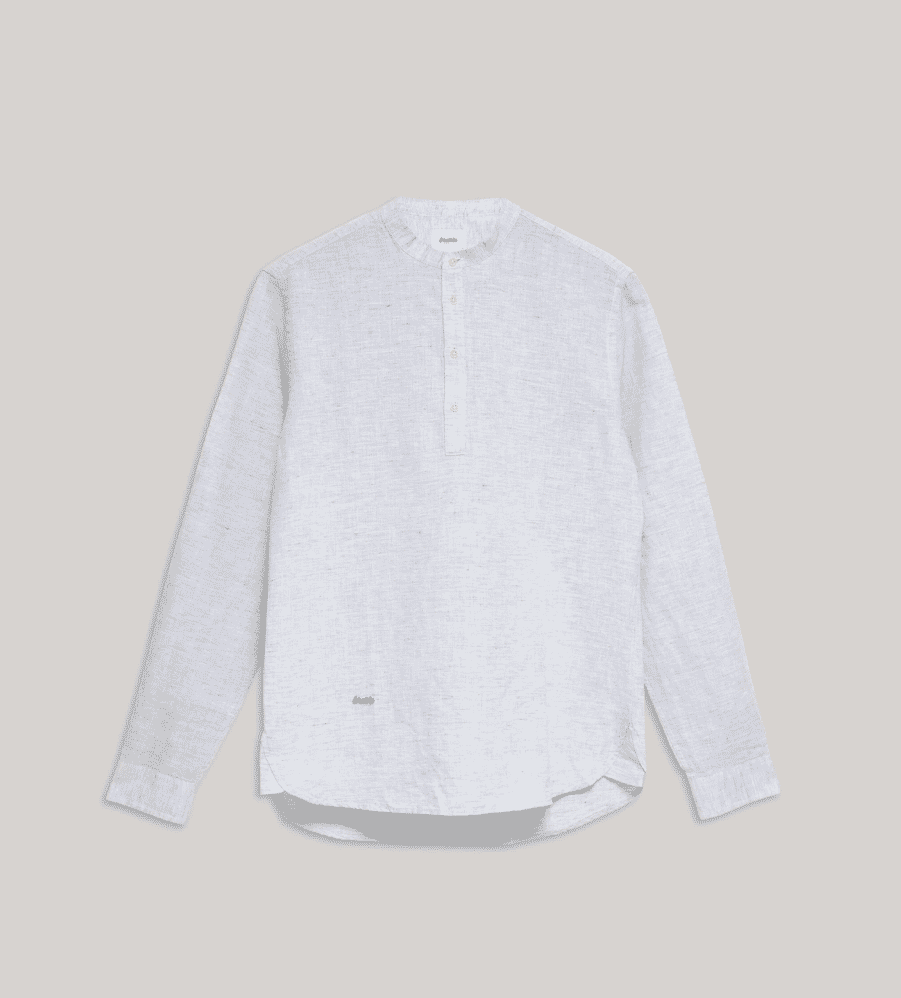 Brava Fabrics
Spanish label Brava Fabrics offers its take on the classic men's Henley shirt. This version is cut from a super-soft blend of organic cotton and linen and occupies the sweet spot between smart and casual, lending it ultimate versatility. Roll the sleeves up for easy off-duty style, or go for a more formal look by teaming with chinos and loafers.
For more shirting styles, read our ultimate guide to men's shirts.
For the ideal footwear to pair with linen shirts, check out our guide to minimalist sneakers.
---
---