Espadrilles are your summer go-to. They speak of the glamour of the French Riviera - or if you prefer, the Florida of 'Miami Vice'. Origins are humble, beginning as peasant footwear in Spain hundreds of years ago, where canvas uppers and durable jute soles were perfect for working in the hot summers.
Adopted in the 1970s by fashion designers like Yves Saint Laurent and achieving cult 1980s status when Don Johnson's character Sonny Crockett wore them in 'Miami Vice', today espadrilles are summer wardrobe essentials. Finding the right pair can be tricky, so we've come up with our selection of the best espadrilles for men for you to choose from, along with a few tips on how best to wear men's espadrilles. Holiday booking? We'll leave that to you.
What to wear with espadrilles
First-off: no socks, not now, not ever. Today's espadrilles are designed for bare feet, the better to show off your tan as it evolves, allowing the canvas to cool and wick moisture as you walk. Socks with espadrilles? Even more of a fashion no-no than socks with sandals, but we'll save that for another day.
The classic look is espadrilles with your holiday shorts. No limits on this one: it can be your mid-thigh or knee-length tailored shorts for a beachside lunch with your favourite short-sleeved shirt or your swim shorts as you're headed for an early morning plunge into the Mediterranean. Remember, espadrilles are as relaxed as you are.
Try other looks too. Be confident with your espadrilles. Rolled up chinos and a crisp white t-shirt on a warm evening? Absolutely. Try them with faded straight leg jeans too, again rolled up just above the ankle. Top off with a polo shirt for a slimline look.
The ambitious suggest espadrilles can work with a suit and t-shirt. We'd agree but urge caution. Certainly linen suits have the same carefree attitude that espadrilles suggest, always remembering you'd like a shorter hem than you might have with lace-up shoes. 
Best espadrilles for men in 2023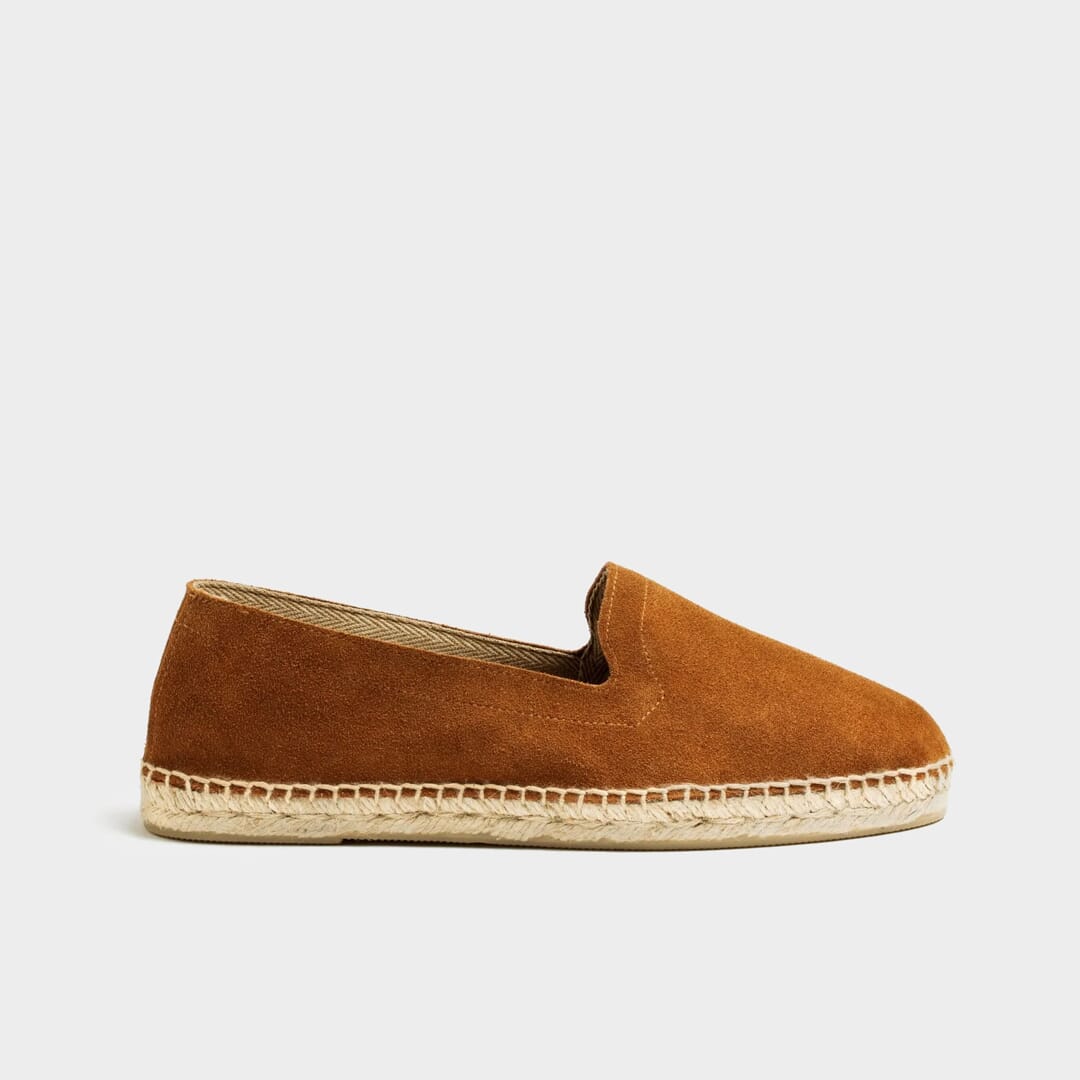 The Resort Co Suede Espadrilles
A beautifully deluxe option from the vacation experts at The Resort Co. Authentically hand-crafted in Spain's Basque Country, as they have been for centuries, uppers here are from luxurious Spanish suede, the better to cosset your bare feet. There's a breathable microfibre insole. Traditional hand-stitched jute soles are reinforced - as most espadrilles are today - with a layer of rubber for extra comfort. Beachside perfection.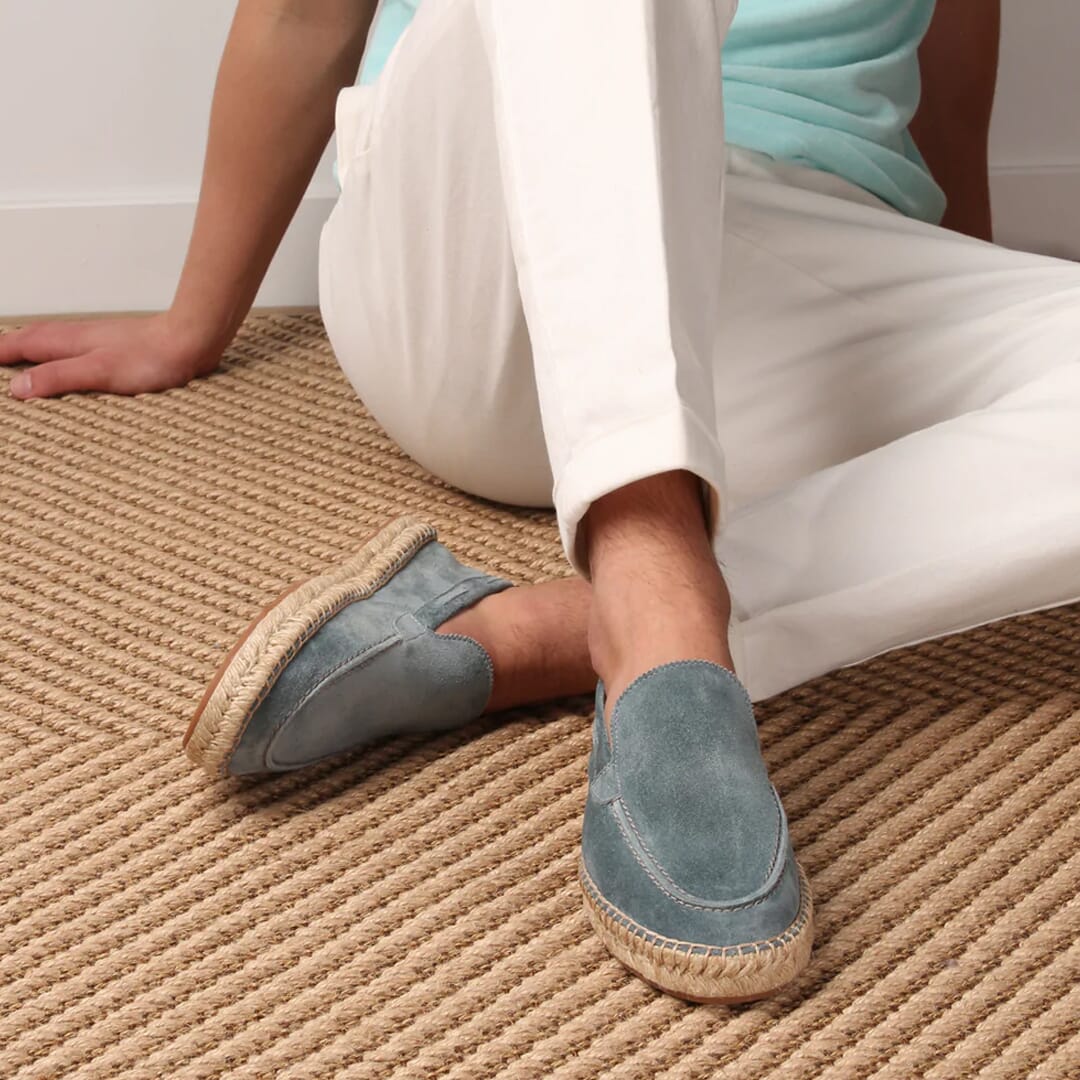 Aurélien Blue Beachside Loafer
A fresh take on men's espadrilles, elegantly transformed by the Mediterranean-wear specialists at Aurélien. Suede uppers are 100% French calfskin, ready to mould to your feet. Lining is in suede, too. Look here is loafer-meets-espadrilles and it's a style to mark you out from the beach bar crowd. Soles combine jute with the comfort of rubber, construction is in selected Portuguese footwear studios, detailing includes traditional braided jute trim, look is super-sophisticated..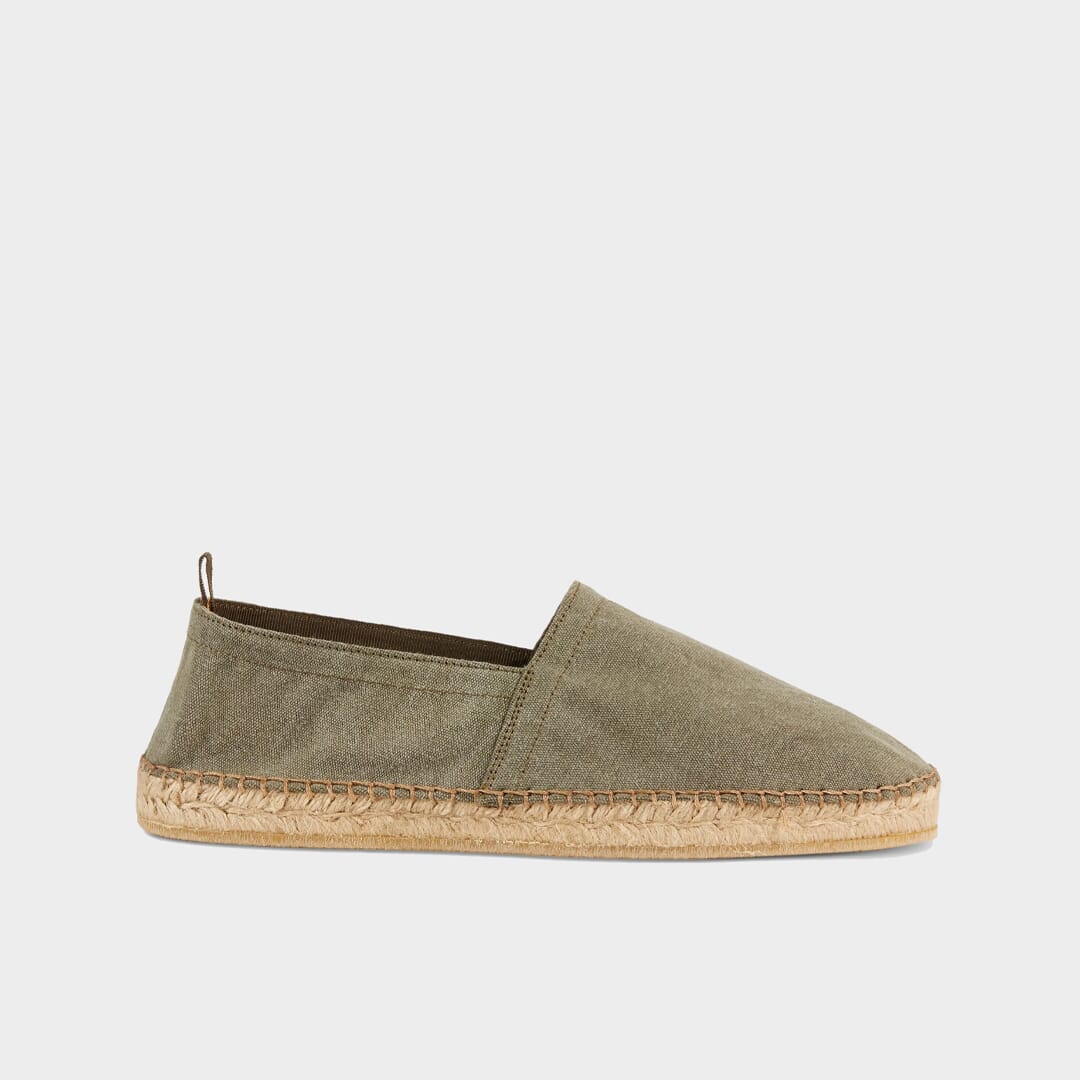 Velasca Green Inguriatt Espadrilles
Trust the Italian upscale footwear specialists at Velasca to come up with the perfect pair of hand-crafted classic espadrilles for men. Uppers are painstakingly tanned and worked suede calf leather, colourway here is entirely natural, the jute sole is manually interwoven, natural rubber provides an extra level of comfort underfoot, inners are part calf lined, part jute. Add your own Mediterranean island escape and let your espadrilles show you the way.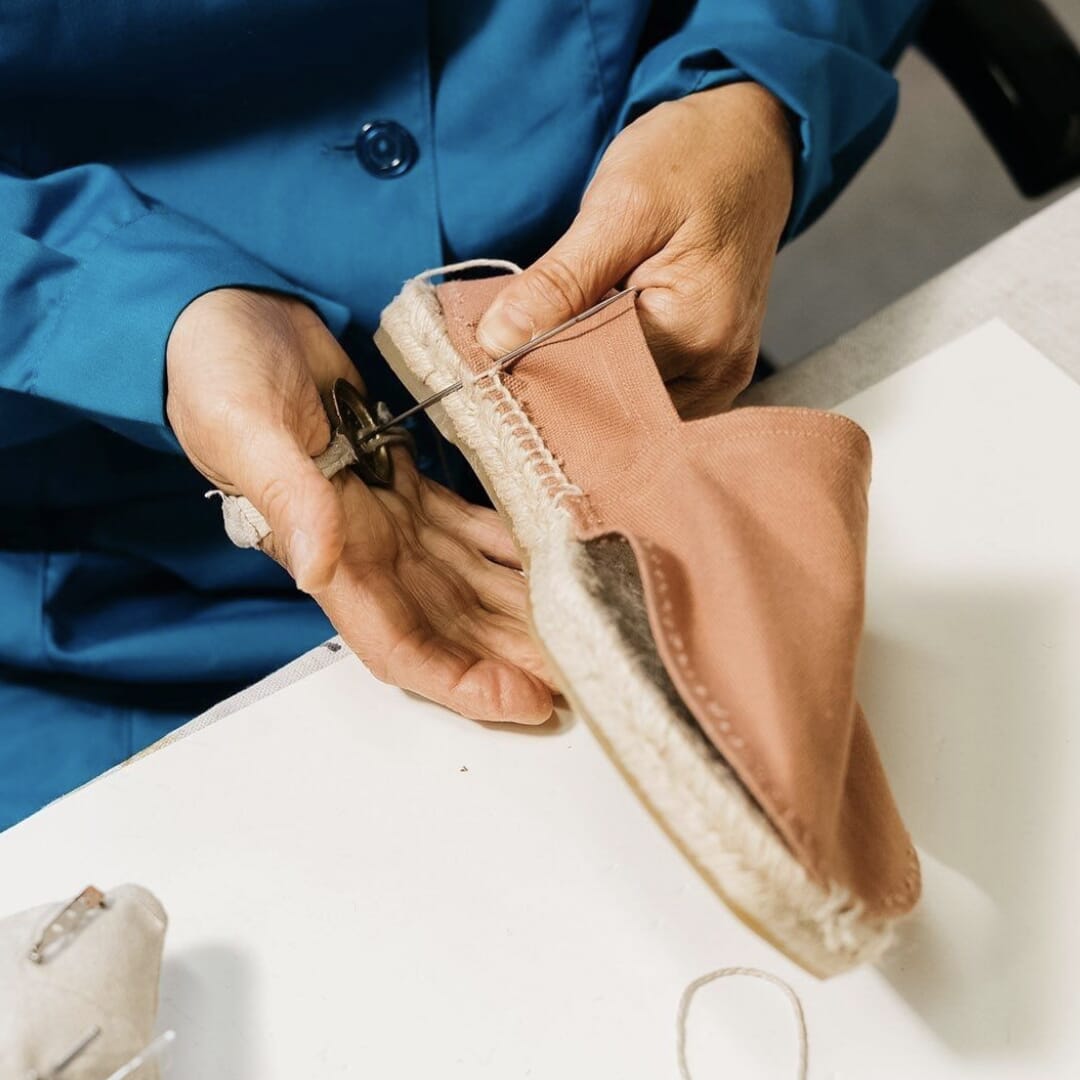 Castañer Pablo Men's Espadrilles
It was to Castañer that Yves Saint Laurent turned in the 1970s when he wanted an espadrille with a wedge, so you can be certain your Pablo Espadrilles are made by shoemakers dedicated to an time-honoured craft. Castañer have been hand-making espadrilles since 1927, so they know a thing or two about the hand-coiling of jute for soles. Their jute stitching machine is, Castañer say, the only one in existence. Uppers are canvas in the long-standing tradition, result, we'd say, are the most authentic espadrilles available.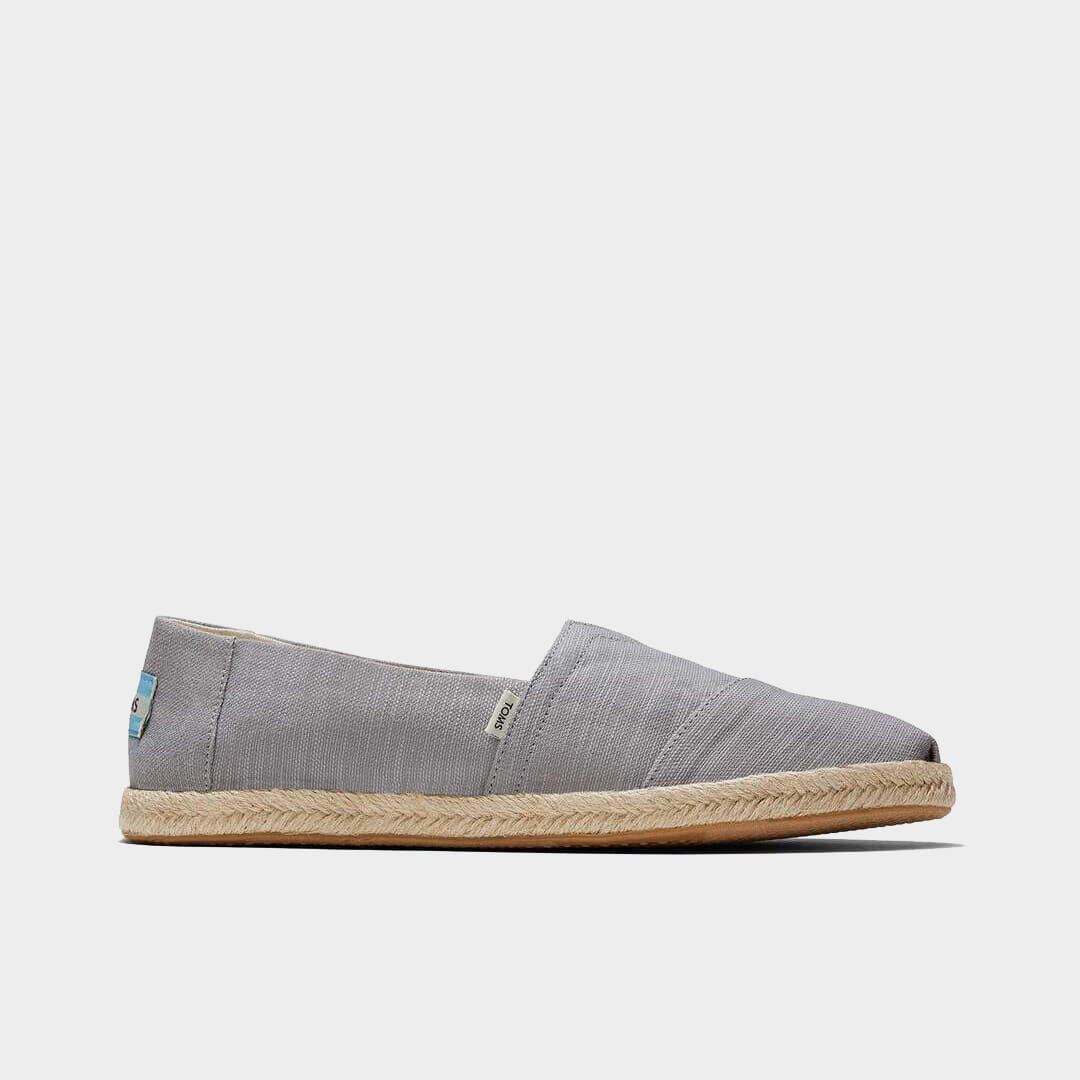 TOMS Drizzle Grey Slubby Alpargata Espadrille
Buy earth-friendly espadrilles, do good. US brand TOMS donate a third of their profits to grassroots charities, so your pair of their Alpargata Espadrilles will feel great in every possible way. Uppers and lining are classic canvas in 100% organic cotton, OrthoLite Eco LT Hybrid insole is derived from recycled and plant materials, traditional rope construction is used for the outsole. Subtle Toms logo to the rear completes a planet-loving picture.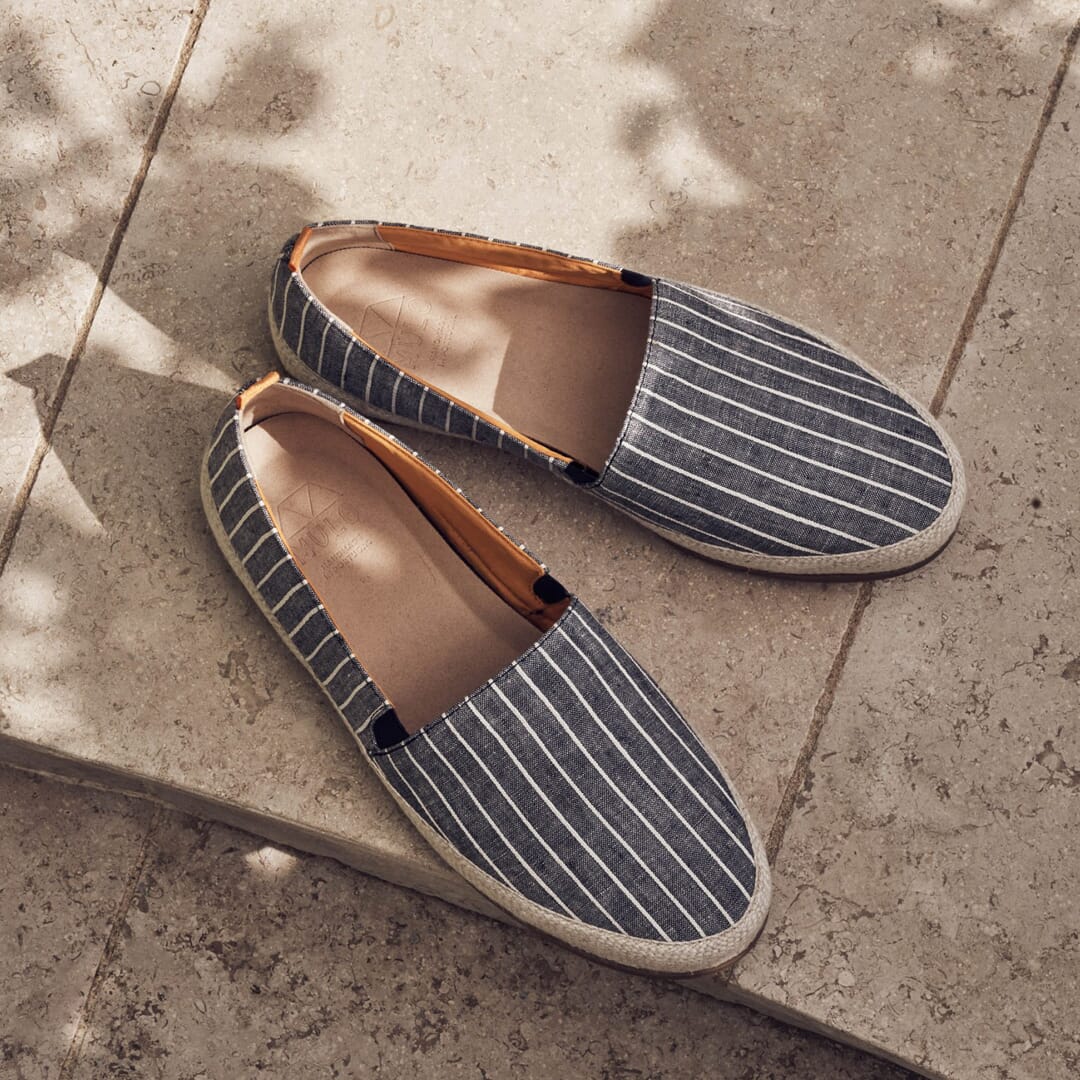 Mulo Striped Linen Espadrilles for men
Eye-catching alternative from London-based Mulo, specialising in classic designs with a contemporary edge. Mulo have turned to expert Portuguese shoemakers to hand-make their designs, here using an Oxford last to shape their espadrilles. Key is breathable, sustainably sourced uppers in linen, with a hand-stitched linen braid sidewall and neat elasticated side panels. Natural rubber soles are attached with water-based glue: detailing that tells the story of Mulo's commitment to authenticity and sustainability.
Not feeling espadrilles? Discover our pick of the best sustainable sneakers for men.
---
---