Have you ever stopped to think about the impact your sneaker obsession might be having on the environment? It's estimated that over 24 billion pairs of shoes are produced every year, with sneakers accounting for the majority. Combine that figure with the fact that a typical pair of running shoes generates approximately 13.6 kilograms of carbon dioxide emissions and it's safe to say we've got a problem on our hands.
It's not all bad though. With a growing demand for eco-friendly sneakers, an increasing number of brands are responding, harnessing innovative design and manufacturing processes to create ethical sneakers that don't skimp on style. From vegan trainers made from recycled materials to consciously-made leather sneakers: scroll on to discover some of the best sustainable trainers for men to shop in 2023.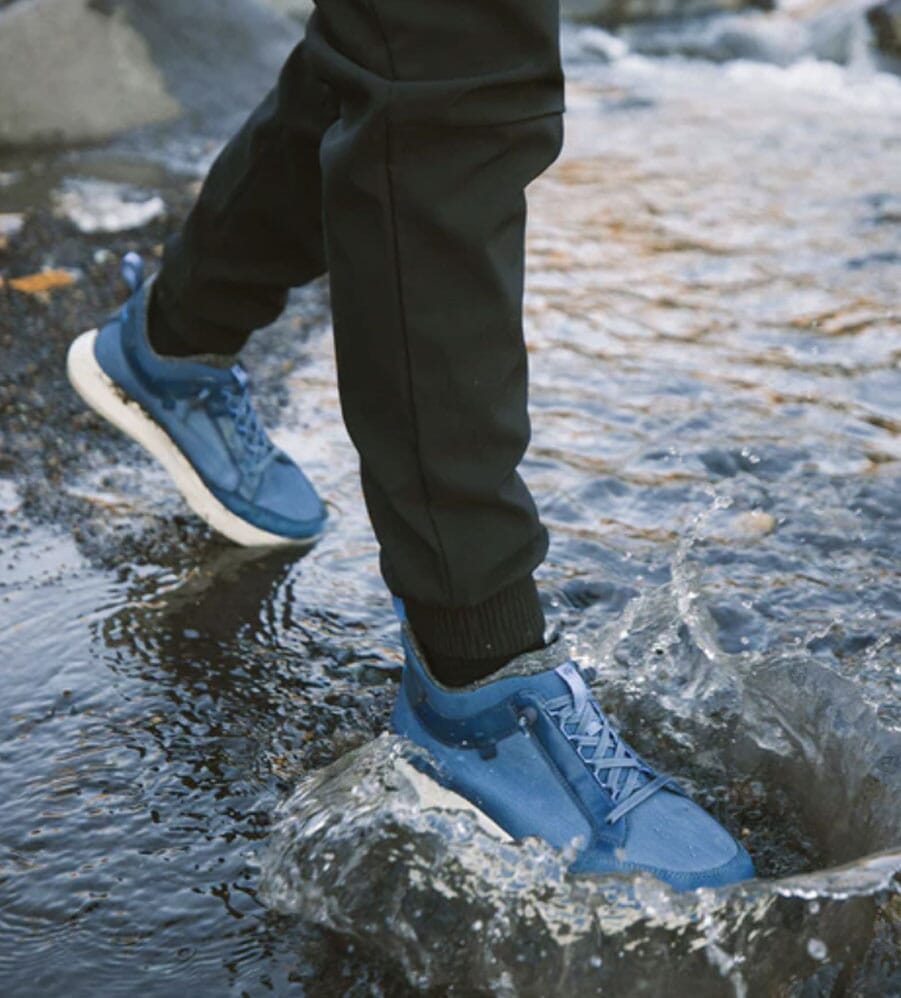 Best sustainable trainers for men
Tropicfeel Geyser Sneakers
Barcelona-based footwear label Tropicfeel creates adventure-ready sneakers designed to tackle any terrain, while leaving as small a footprint on the environment as possible. The brand's Geyser sneakers utilise certified and traceable recycled wool for breathability and temperature control, combining it with a recycled EVA outsole and castor bean insole. Tropicfeel is also Climate Neutral Certified, earning them even more points for sustainability.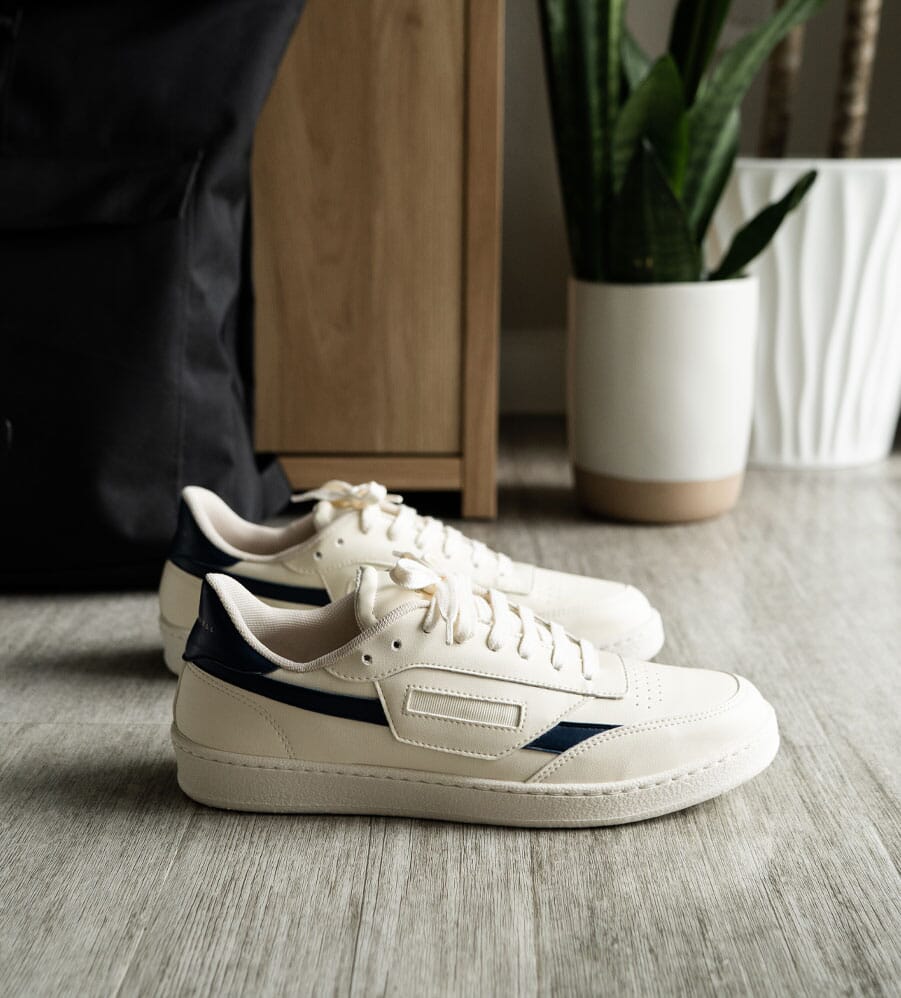 Oliver Cabell Vegan 481
Oliver Cabell is best known for its minimalist leather trainers, but the US brand has recently extended its offering to include sustainable vegan options, too. The retro-inspired Vegan 481 is expertly handmade in Italy using vegan corn for the upper, natural and recycled rubber for the outsole and 100% bamboo for the lining and laces.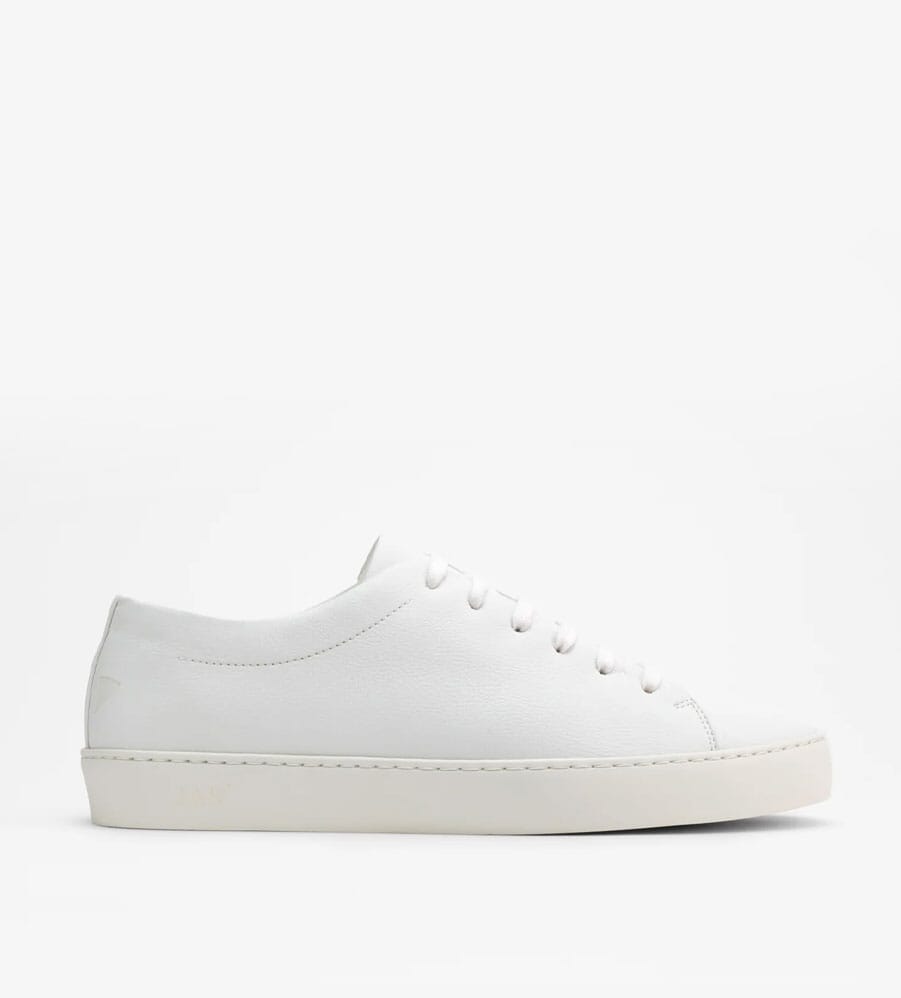 JAK S01 Vegan AS White
Portuguese sneaker label JAK have also recently tried their hand at vegan trainers, and the result is – as we would expect – impeccable. The S01 Vegan is a plant-based take on the brand's classic silhouette, afforded the same craftsmanship, the same care and an extensive research and development process. AppleSkin uppers are combined with ultra-absorbent microfibre linings and recycled rubber soles and midsoles for a sustainable and durable alternative to the trainers you know and love.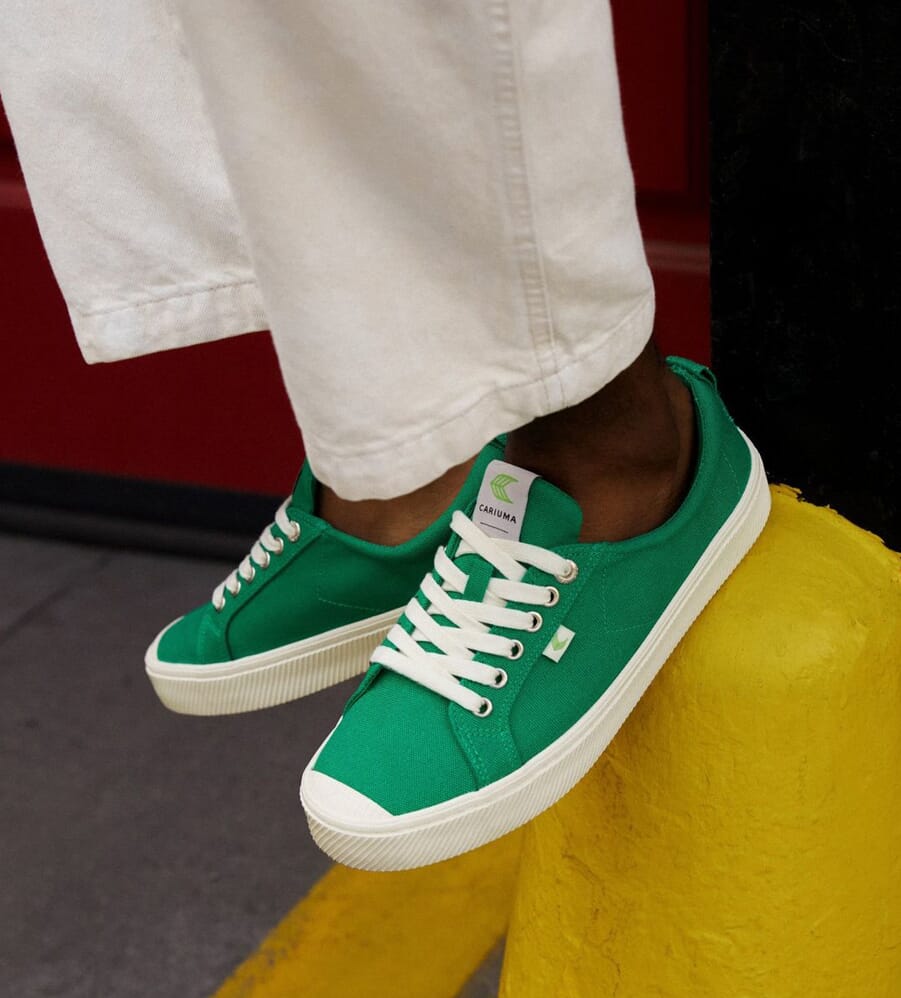 Cariuma OCA Low
Brazilian sneaker brand Cariuma has put an innovative spin on a classic canvas skate shoe and the result is the bestselling OCA Low. A GOTS-certified organic cotton upper is combined with a lightweight yet sturdy natural rubber sole and a flexible, cushioned insole made from cork, bio memory foam and organic mamona oil. If that's not enough, every pair purchased will result in two trees planted to aid in the restoration and protection of Brazilian rainforests. Choose from a range of colourways, including neutral hues like off-white and all-black as well as bolder shades of green, pink and yellow. An affordable option, you might want to pick up two pairs.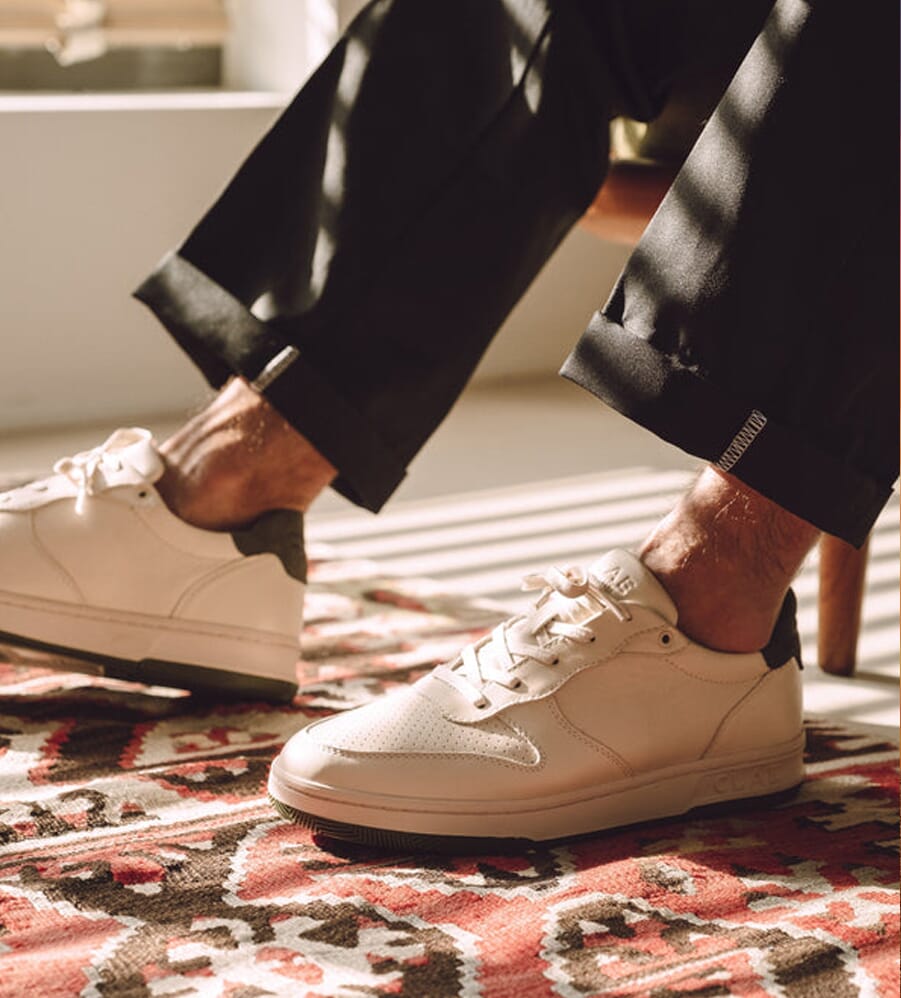 CLAE Malone Vegan Sneakers
These ultra-comfortable sneakers from LA-based footwear label CLAE are made from 100% vegan materials, with a durable synthetic upper, an insole made from cork and 100% recycled PU foam, and outsoles made with recycled chips from rubber waste. Their minimalist retro-inspired silhouette makes them a versatile go-to for everyday wear.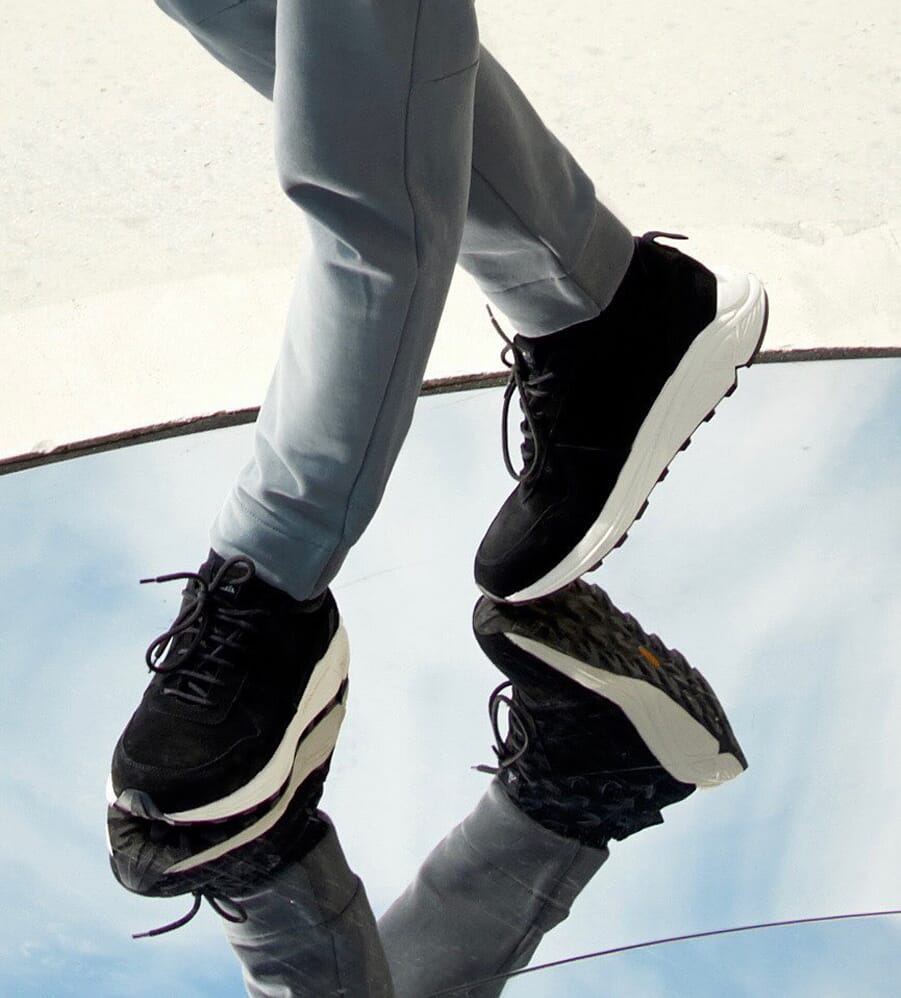 WAHTS Norris Lightweight Runner
With sustainability a key focus throughout every step of the process, Dutch label WAHTS produces luxury sportswear that's easy on the planet. Its sleek and sporty Norris Runner is ethically crafted in Portugal from premium Italian suede with a smooth calfskin lining and lightweight Vibram sole. The measures don't end at the manufacturing stage. Everything WAHTS produces is shipped by land rather than air, using Forest Stewardship Council (FSC) certified packaging.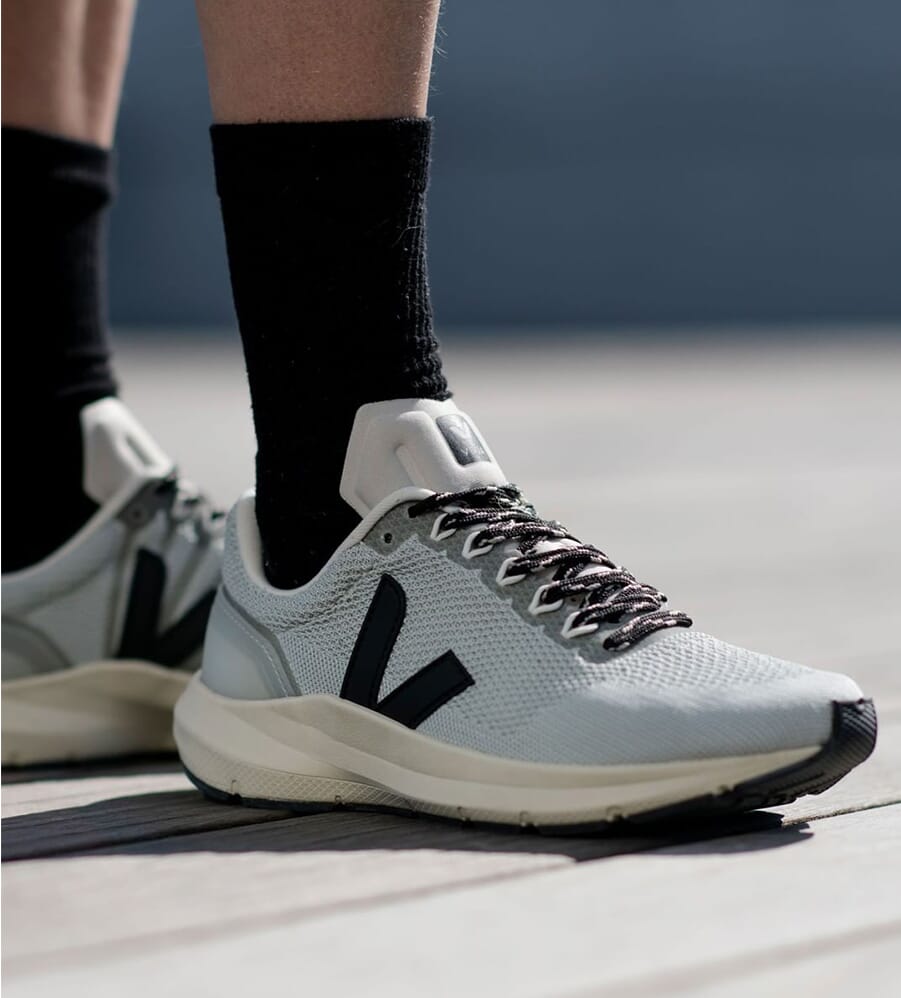 Veja SDU Rec Alveomesh Sneakers
Veja is one of the leading names in eco-friendly trainers, and for good reason. Its popular Marlin sneakers, which are made in Brazil from a combination of recycled polyester, sugar cane, rice waste and ricinus oil, demonstrate the exciting potential of utilising non-conventional materials. Their fashion-forward silhouette is also proof that sustainability doesn't have to come at the cost of style.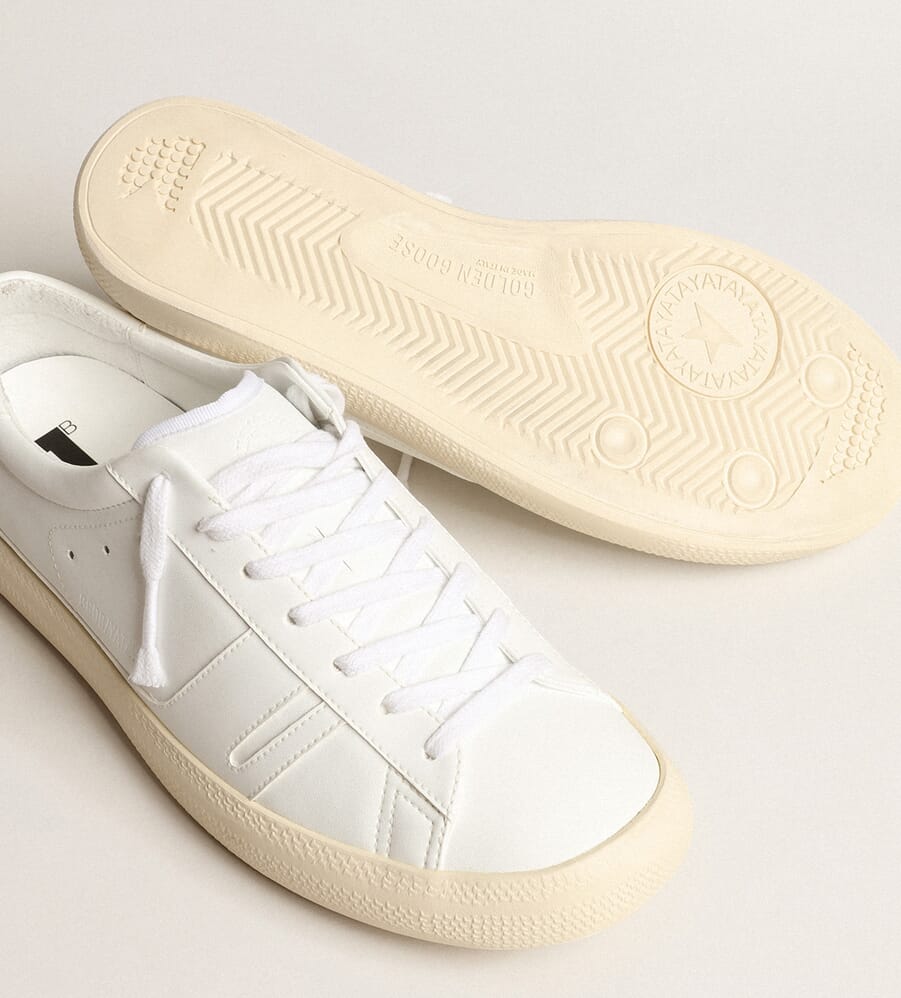 Yatay Model 1B Sustainable Sneakers
Yatay's 100% vegan sneakers are made in Italy from eco-friendly materials like corn-leather. Not only are they sustainably crafted, but they're hard-wearing too, so they'll withstand whatever adventures you have in store. The label's Model 1B is crafted from a specially-developed bio-based material derived from non-food plant sources, with a biodegradable rubber sole. A heat-stamped unique code on the left heel tab is the key to learning more about Yatay's sustainable initiatives.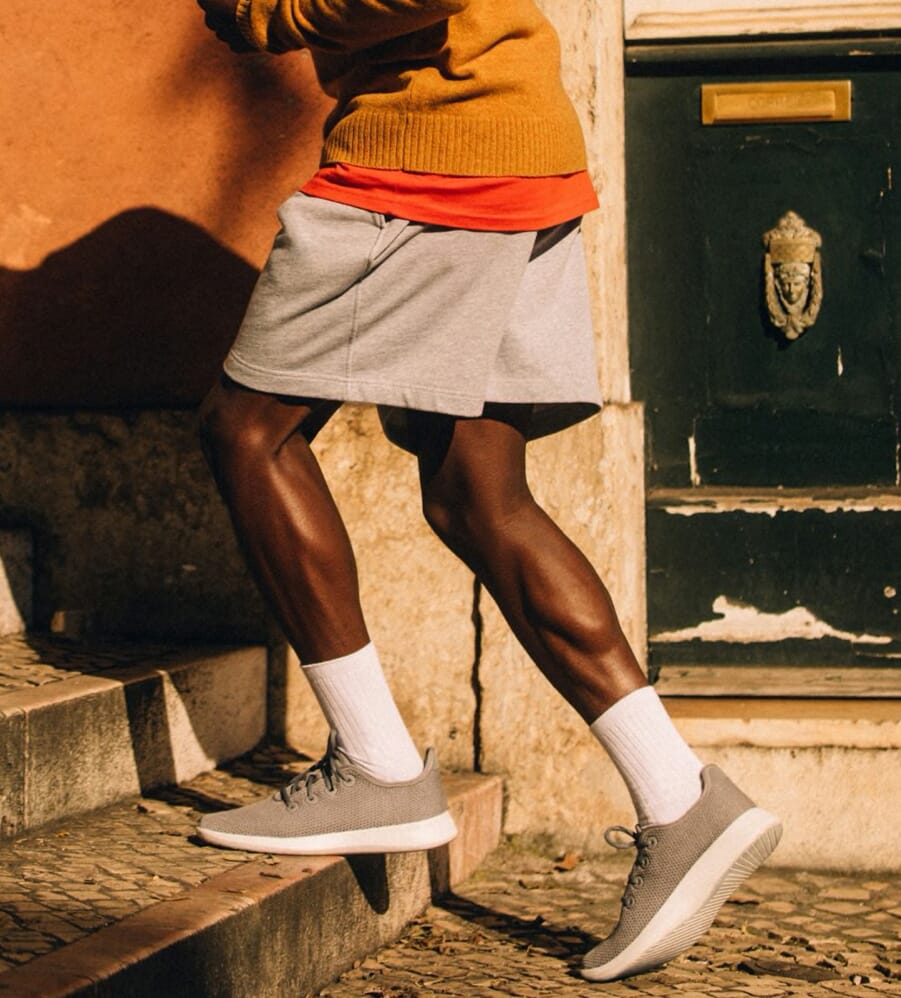 Allbirds Men's Tree Runners
Allbirds has made a name for itself as one of the most sustainable trainer companies at the moment, utilising a whole array of natural fibres in its sneakers – from lyocell to castor bean oil. Thanks to sustainable practices such as the use of natural materials and the purchase of carbon offsets, the brand's bestselling Tree Runners are carbon neutral. They also happen to be ultra-comfy, designed for a cushiony and contoured feel.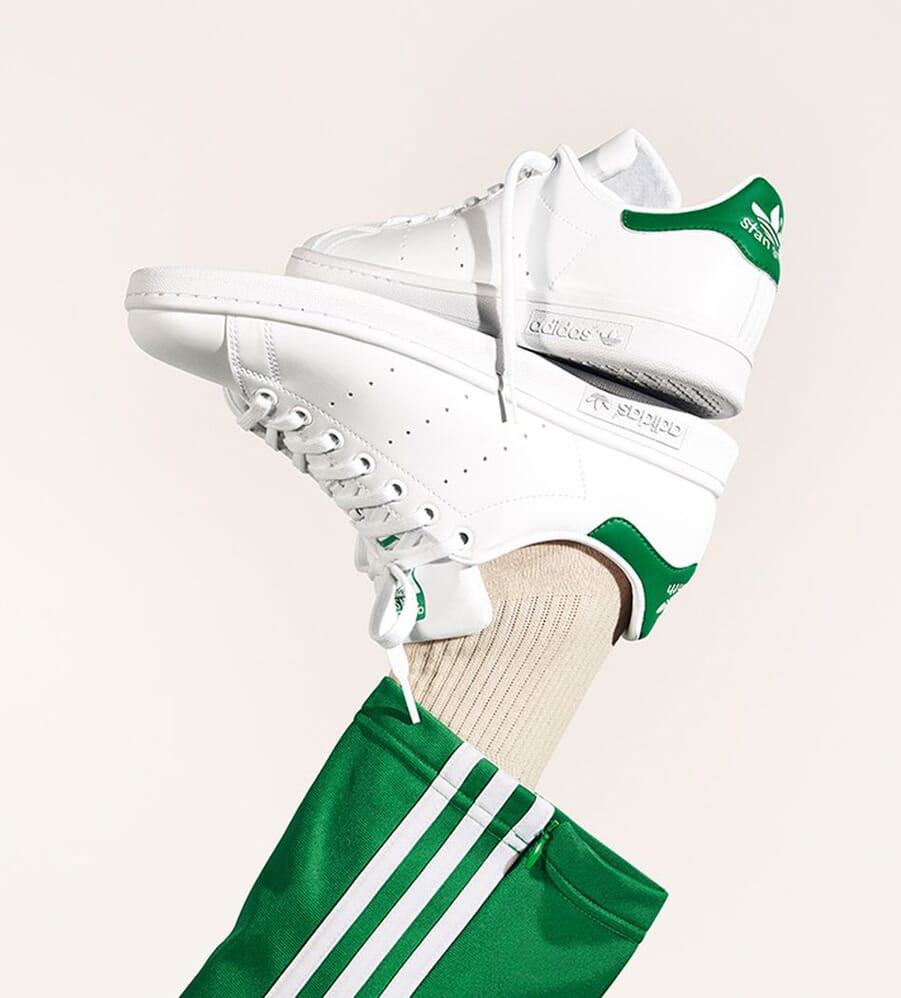 Adidas Stan Smith Sneakers
Adidas has taken its iconic Stan Smith shoe - you know the one - and given it a sustainable makeover, adding a vegan upper made from a series of high-performance recycled materials, and an outsole made from rubber waste. It's the classic tennis shoe that we all know and love, just with added sustainability. What's not to love?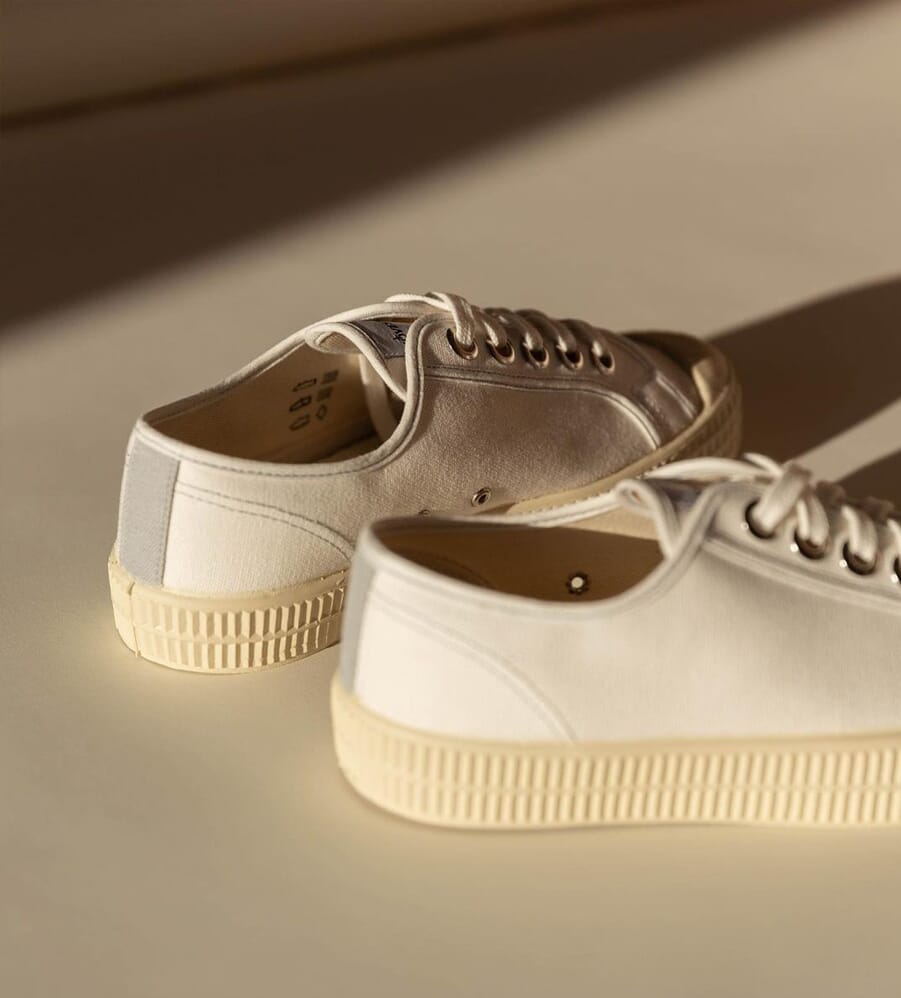 Novesta Star Master 99 Beige
With a fierce commitment to manufacturing shoes according to the strictest environmental standards, Slovakian sneaker label Novesta only uses materials such as sustainably sourced natural rubber and 100 per cent cotton and linen. The brand is best-known for its classic Star Master shoe, an ultra-durable and timeless footwear staple that's handmade from the finest natural rubber and canvases. 
Now that you've invested in a pair of sustainable trainers, how about making the rest of your wardrobe more sustainable?
Shop all men's trainers at OPUMO.
---
---