The number of vegans in the UK increased by 40% in 2020 – a rate that doesn't look set to slow down anytime soon. With environmental and ethical concerns being brought to the fore, more and more of us are swapping animal products for plant-based alternatives – in all aspects of our lives, right down to the shoes on our feet.
Luckily, eco-friendly footwear has never been so stylish. Fashion forward brands are responding to increasing demands for more consciously made shoes by creating vegan trainers that would please the most style-conscious sneakerheads. Expect everything from chunky retro-inspired styles to minimalist sneakers characterised by understated silhouettes and restrained colourways.
When it comes to finding your perfect pair of plant-based kicks, there's a huge array of materials to consider – from recycled plastic made from post-consumer waste to sugar cane, cactus, apple peel and more. Brands are really pushing the boundaries in terms of design and manufacturing practices, harnessing new innovative processes that are far less carbon and water intensive than traditional methods. Many labels are also thinking ahead, ensuring that their trainers are recyclable in order to reduce landfill.
Whether you're a vegan or simply want to start taking steps towards living a more eco-friendly lifestyle, these are the best vegan trainers to buy for a guilt-free style statement.
Best vegan trainers 2023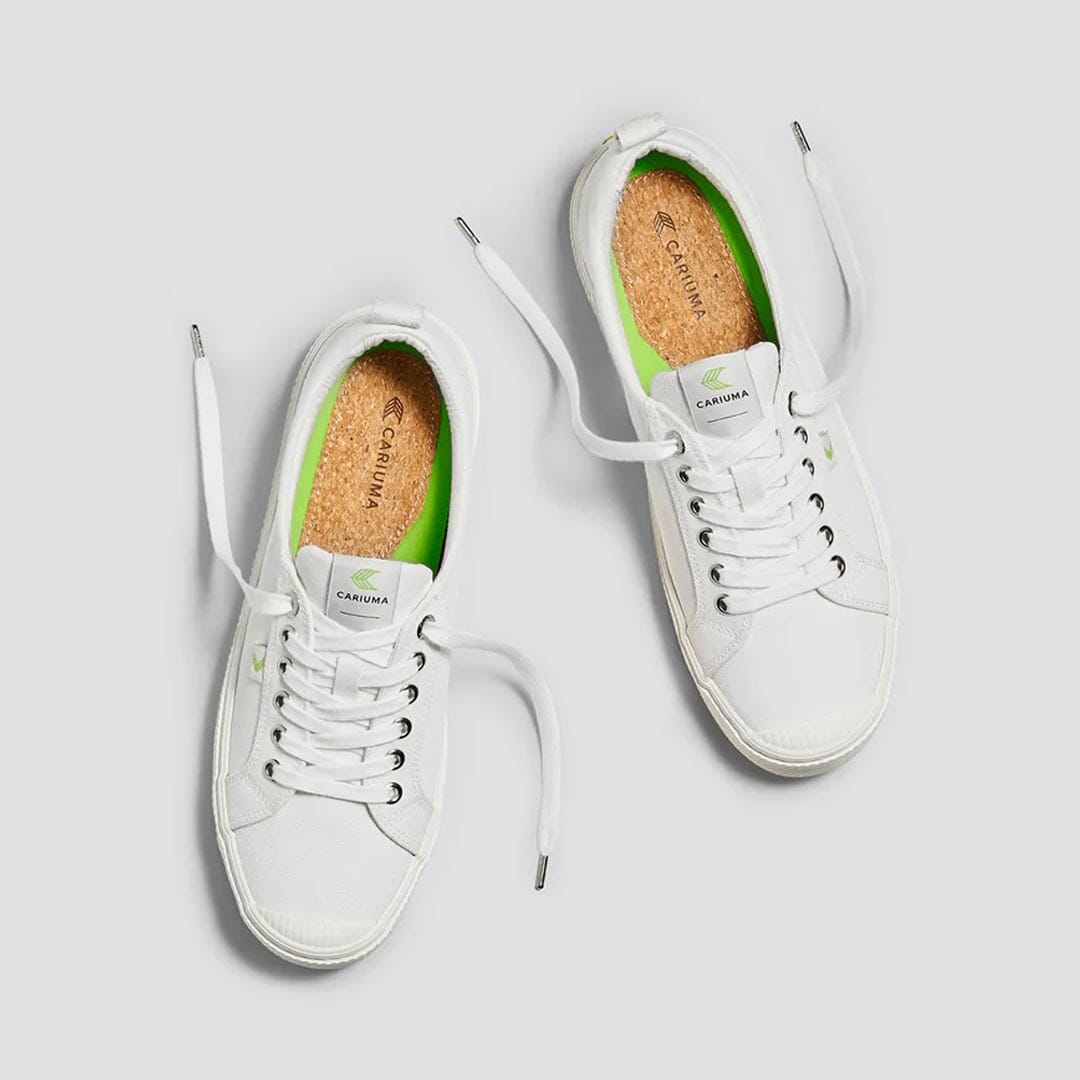 Cariuma OCA Low
Cariuma's signature OCA Low is a bestseller for a reason. A pared-back silhouette lends the sneakers a cool, classic look, while innovative vegan construction makes for utmost functionality and durability: uppers are made from robust canvas and insoles from organic mamona oil and cork. Plus, for every pair of Cariuma sneakers purchased, the brand promises to plant two trees. What's not to love?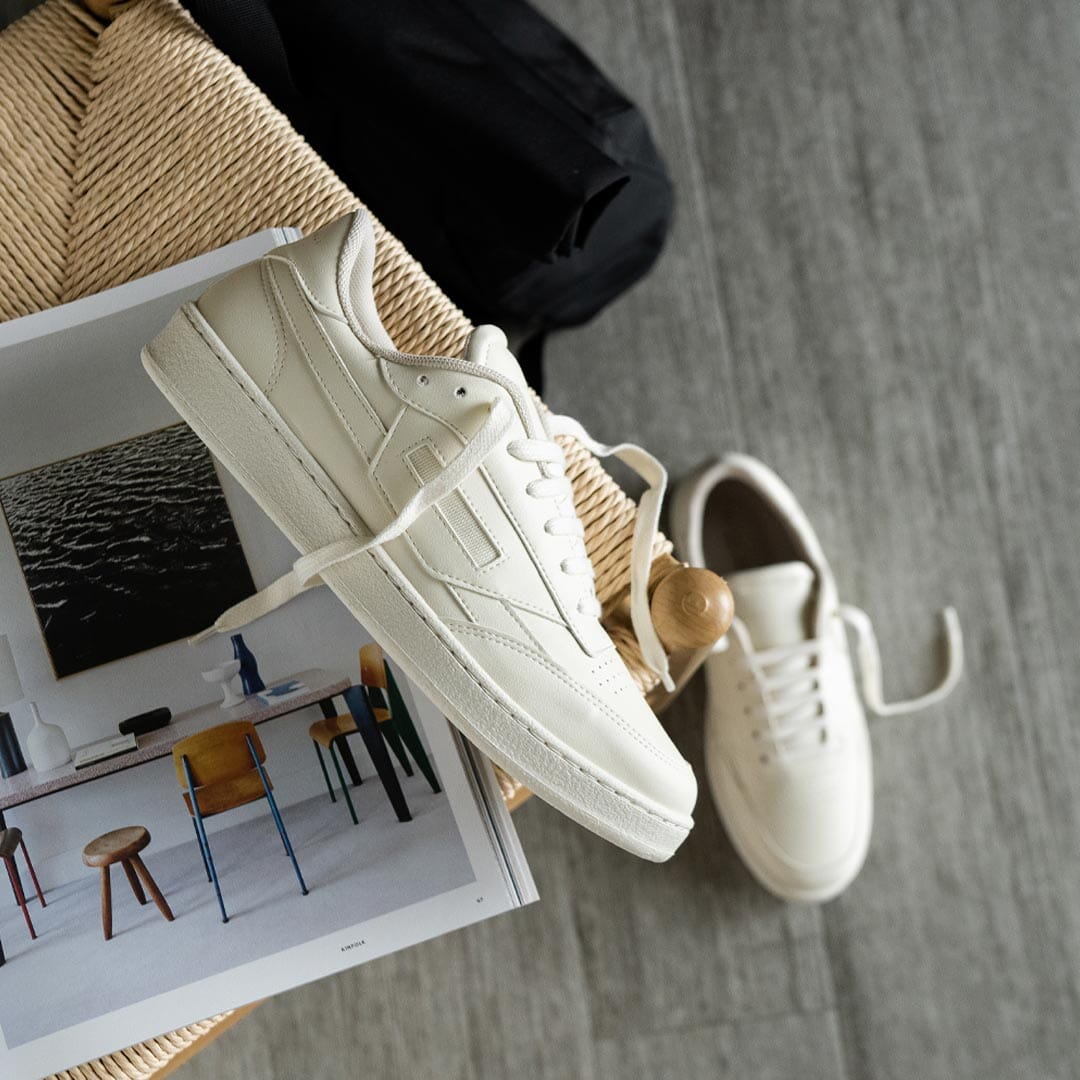 Oliver Cabell Vegan 481
Oliver Cabell is best known for its minimalist leather sneakers, but the footwear brand has recently expanded its range to include vegan styles – much to the delight of eco-conscious shoppers. The Vegan 481 style is made in Italy using vegan corn (a blend of corn waste and bio-based polyurethane) for the uppers and a 50/50 mix of natural rubber and recycled rubber for the sole, plus bamboo laces. The subtle vintage-inspired aesthetic will infuse your look with the perfect amount of retro style.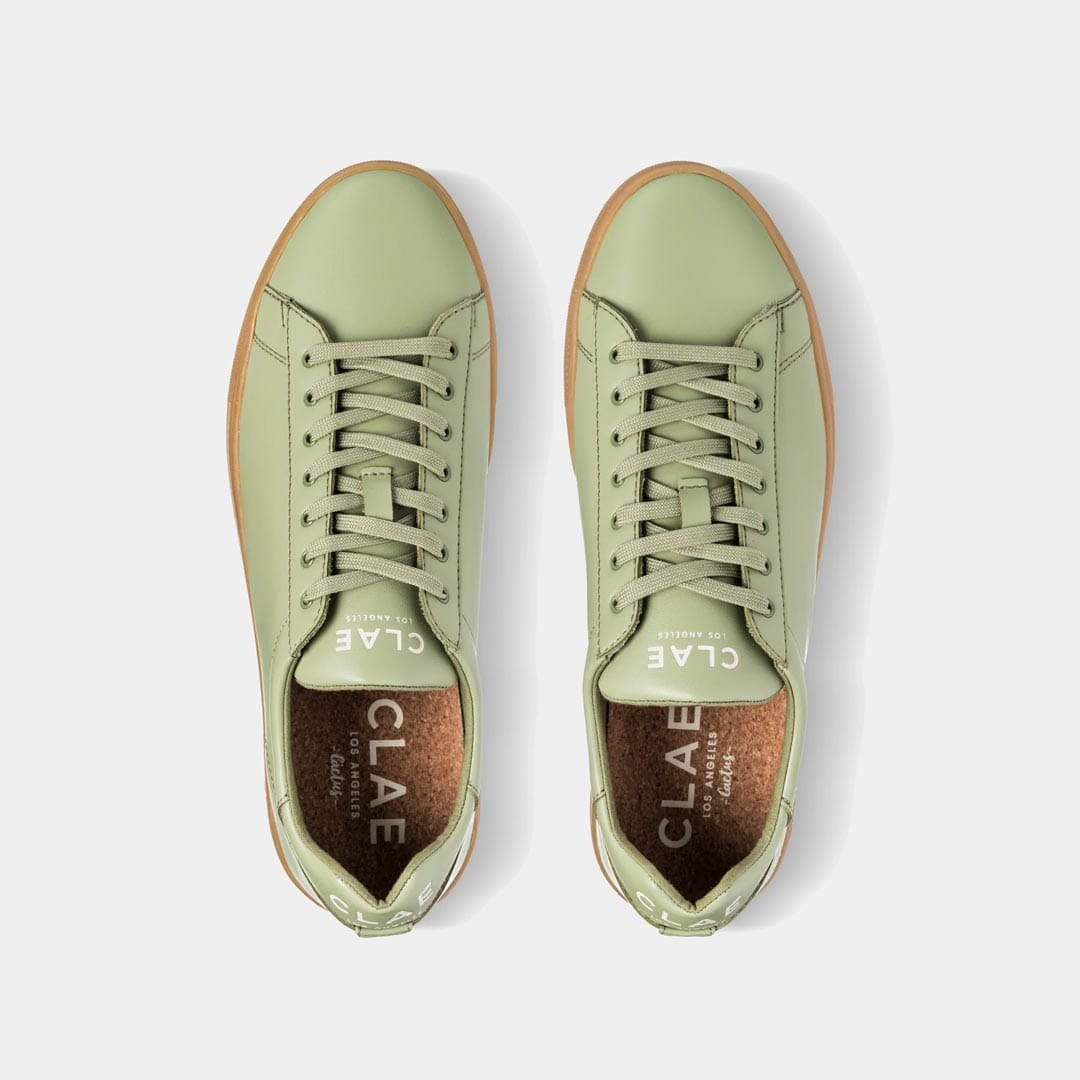 CLAE Bradley Cactus
CLAE's popular Bradley style has been given the vegan treatment, with a 100% plant-based construction that makes use of cactus leather. The classic gum sole promises ultimate all-day comfort while the sleek, contemporary silhouette will take any outfit up a notch. Team them with anything from sportswear to your casual everyday ensemble of chinos, tee and overshirt.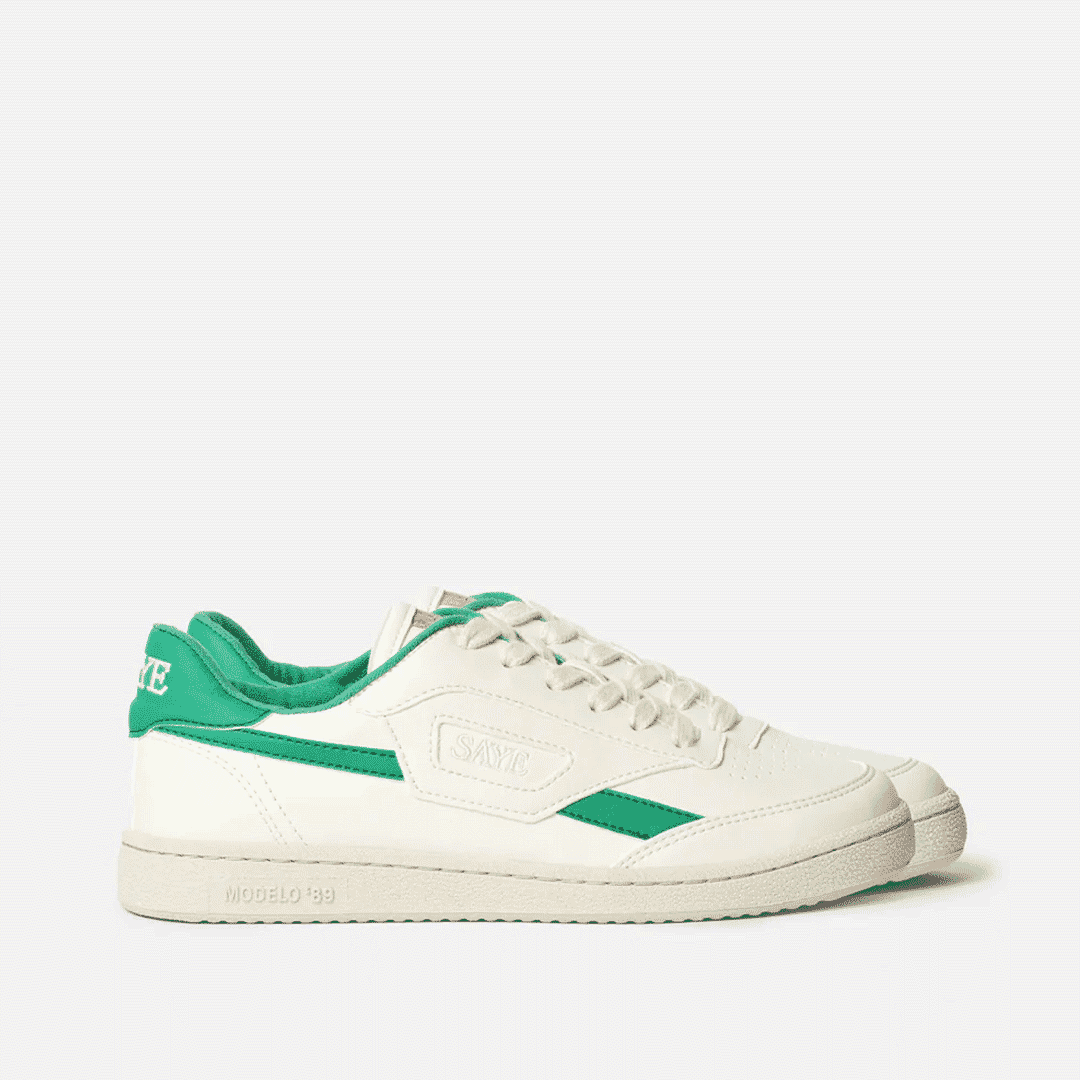 SAYE '89 Vegan
SAYE has garnered a cult following thanks to its retro-inspired trainers that are as stylish as they are sustainable. Every pair is lovingly made in Portugal using recycled and organic materials, with each sale resulting in two trees being planted in a reforestation project. The Barcelona-based label's '89 Vegan sneakers – available at Neutrale – are proof of its eco-conscious approach: crafted from bio-based vegan napa with a recycled insole and organic cotton laces, they're a win for your wardrobe and a win for the planet.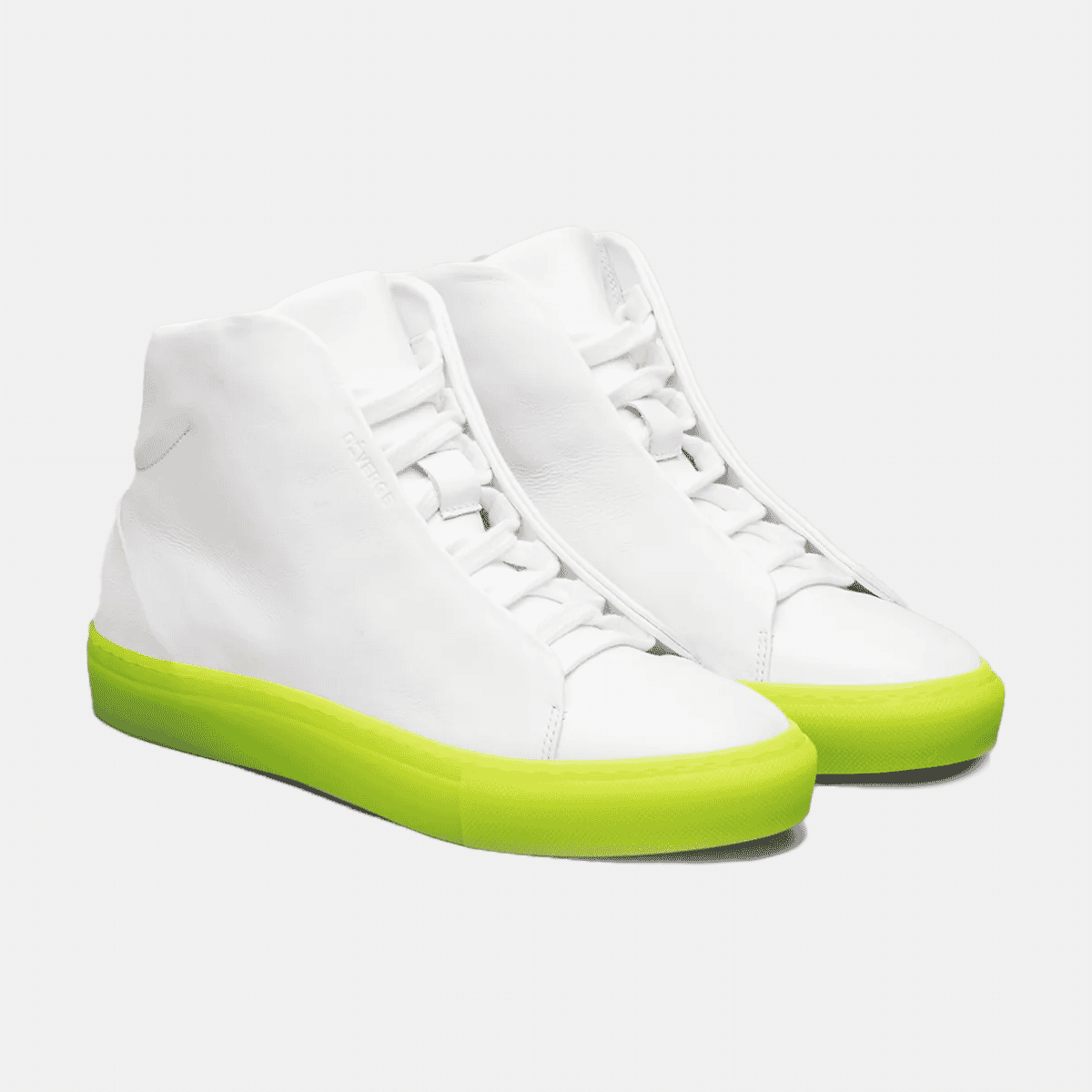 DiVERGE V9
Portuguese footwear label DiVERGE is all about encouraging self-expression, with its range of customisable sneakers designed to reflect the wearer's personal style. Design your own pair of sneakers, right down to the material: for a vegan pair, simply opt for the vegan synthetic materials when it comes to customising.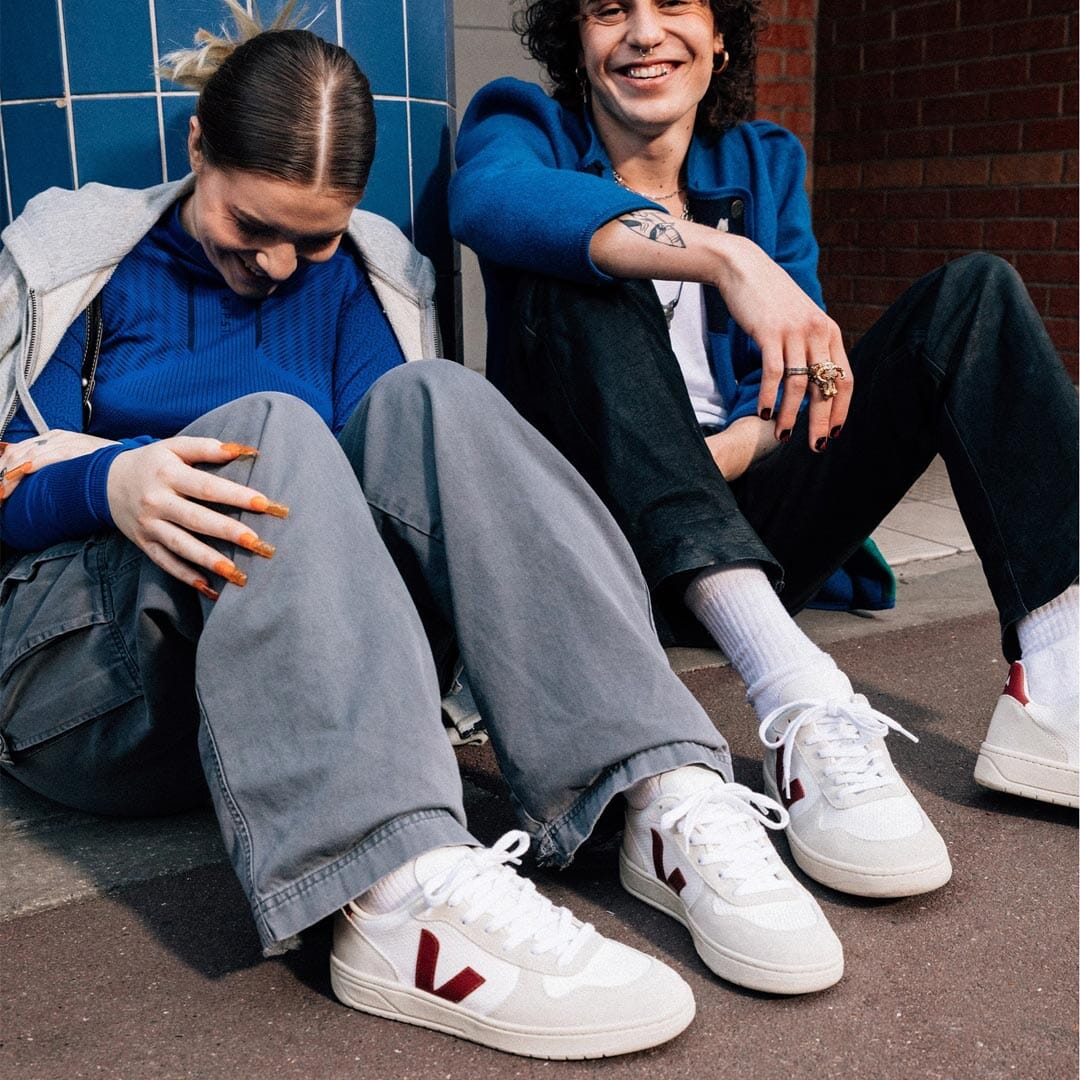 VEJA Urca CWL
French footwear label VEJA has made a name for itself as a go-to for premium vegan sneakers that don't skimp on style. For effortless Parisian elegance, get your hands on a pair of the Urca CWL sneakers. They're innovatively crafted from a material called CWL, an organic cotton coated with a resin from P.U., corn starch and ricinus oil, while the sturdy outsole is made from a combination of Amazonian rubber, rice waste and recycled rubber.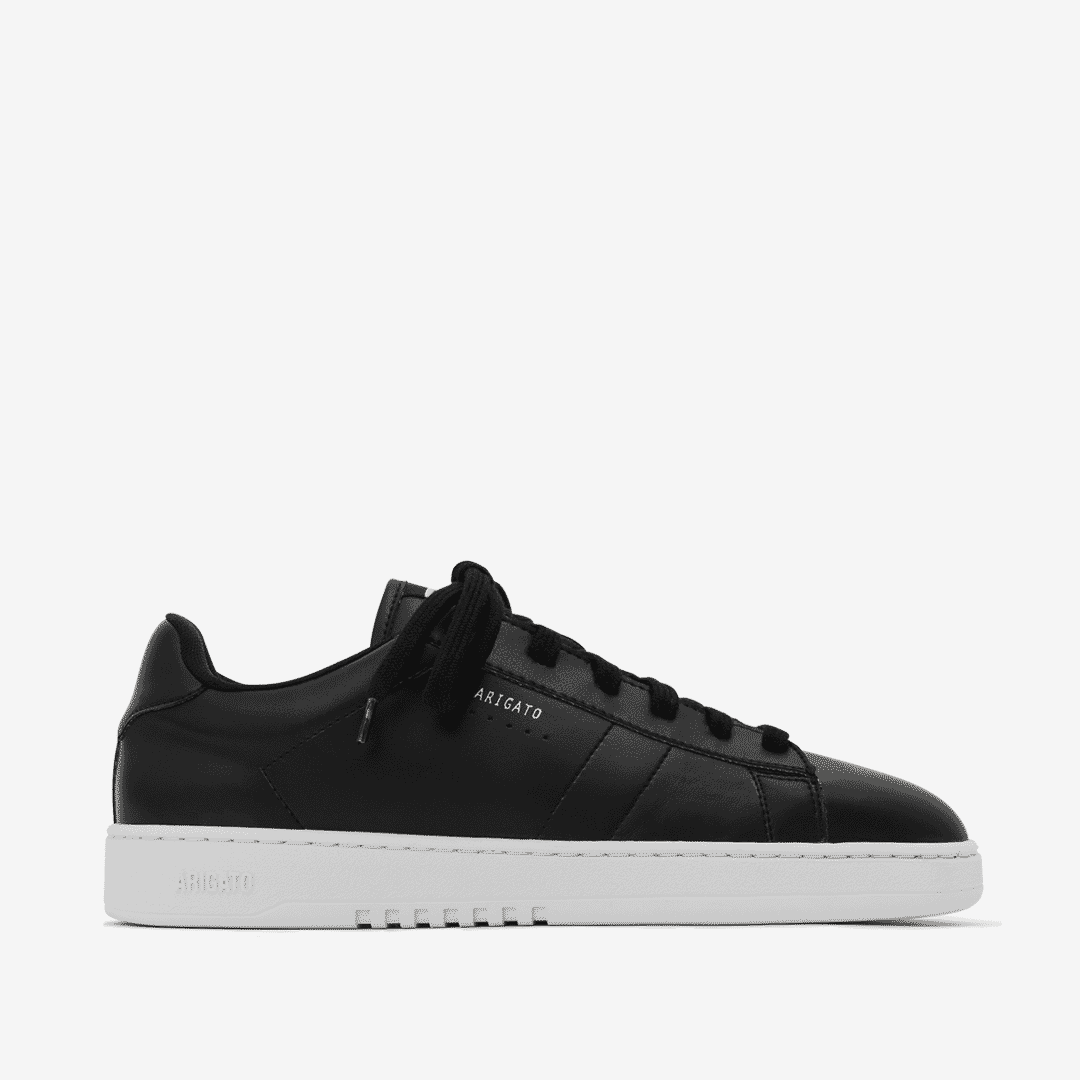 Axel Arigato Hooper Sneaker
Axel Arigato's vegan Hooper Sneaker is reassuringly PETA-approved, made from bio-based PU and lined with post-consumer recycled polyester. The sleek low-top profile draws inspiration from classic tennis styles, while a chunky sole lends them a contemporary edge. Team them with a knitted polo shirt and belted wide-leg trousers for a vintage-inspired smart-casual look.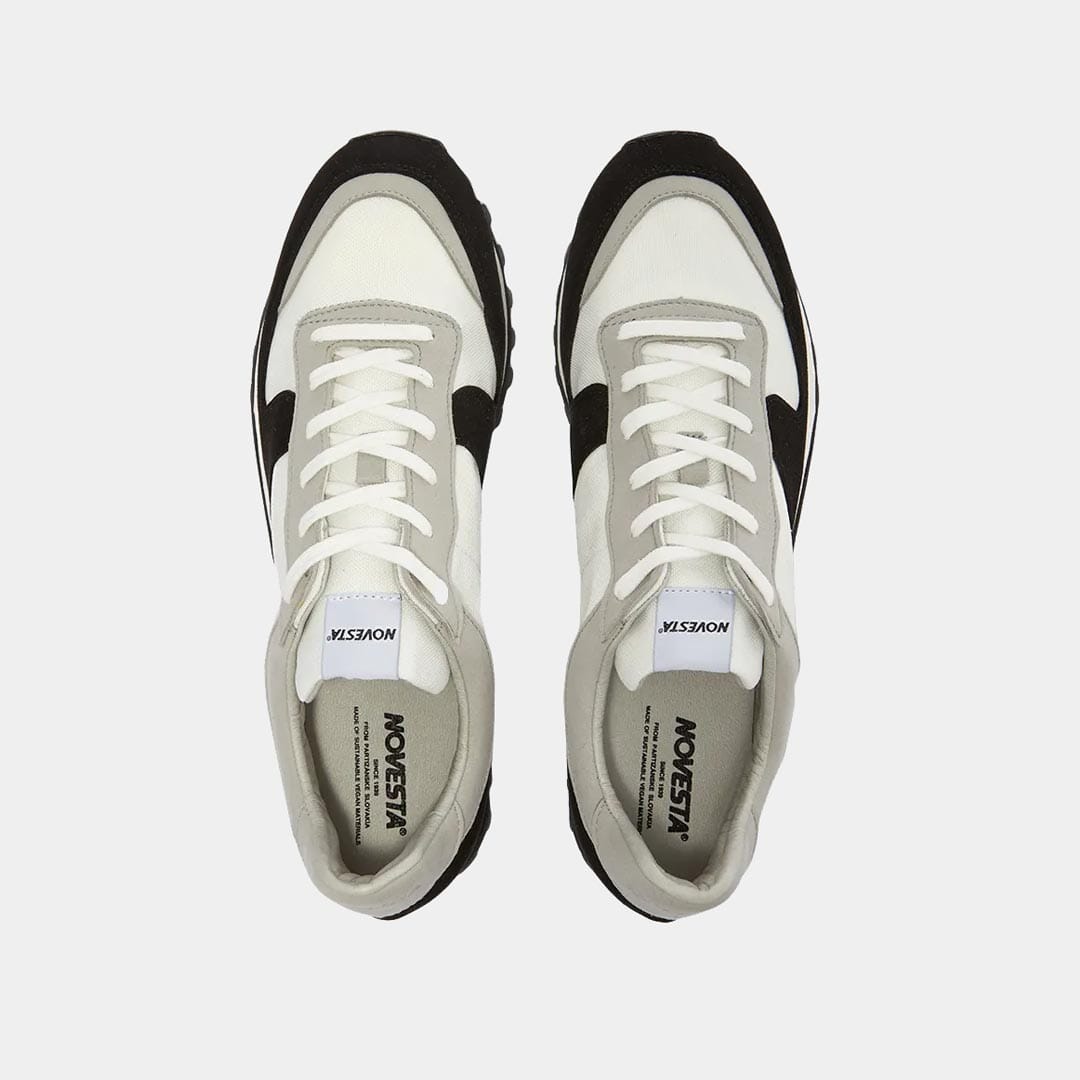 Novesta Marathon Trail Vegan
Novesta's iconic Marathon Trail sneaker has been reworked into a vegan version, replacing the suede overlays with synthetic suede overlays. The rest is practically unchanged: there are still rugged textile underlays, subtle branding on both the heel and tongue and a lugged rubber sole that's ready for whatever adventures you have in store.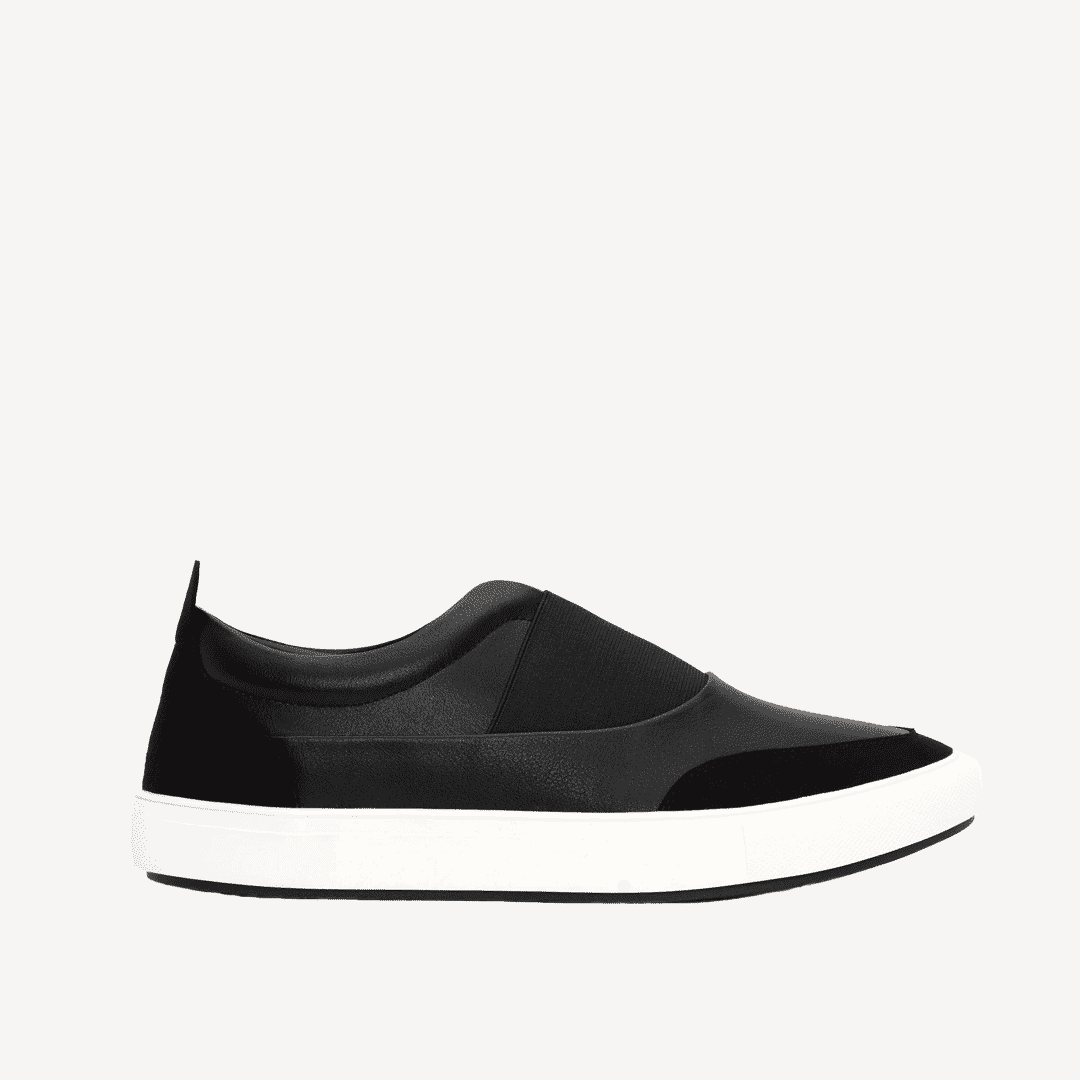 Matt & Natt Luke Men's Vegan Trainers
Canadian label Matt & Natt was one of the first brands to make use of vegan leathers, and it remains a fantastic go-to for planet-friendly accessories. These vegan trainers are made using PU (polyurethane), a completely biodegradable material that looks and feels like leather. The clean silhouette and understated colourway lend them a certain level of sophistication. Wear them with soft tailoring for an effortless smart-casual outfit.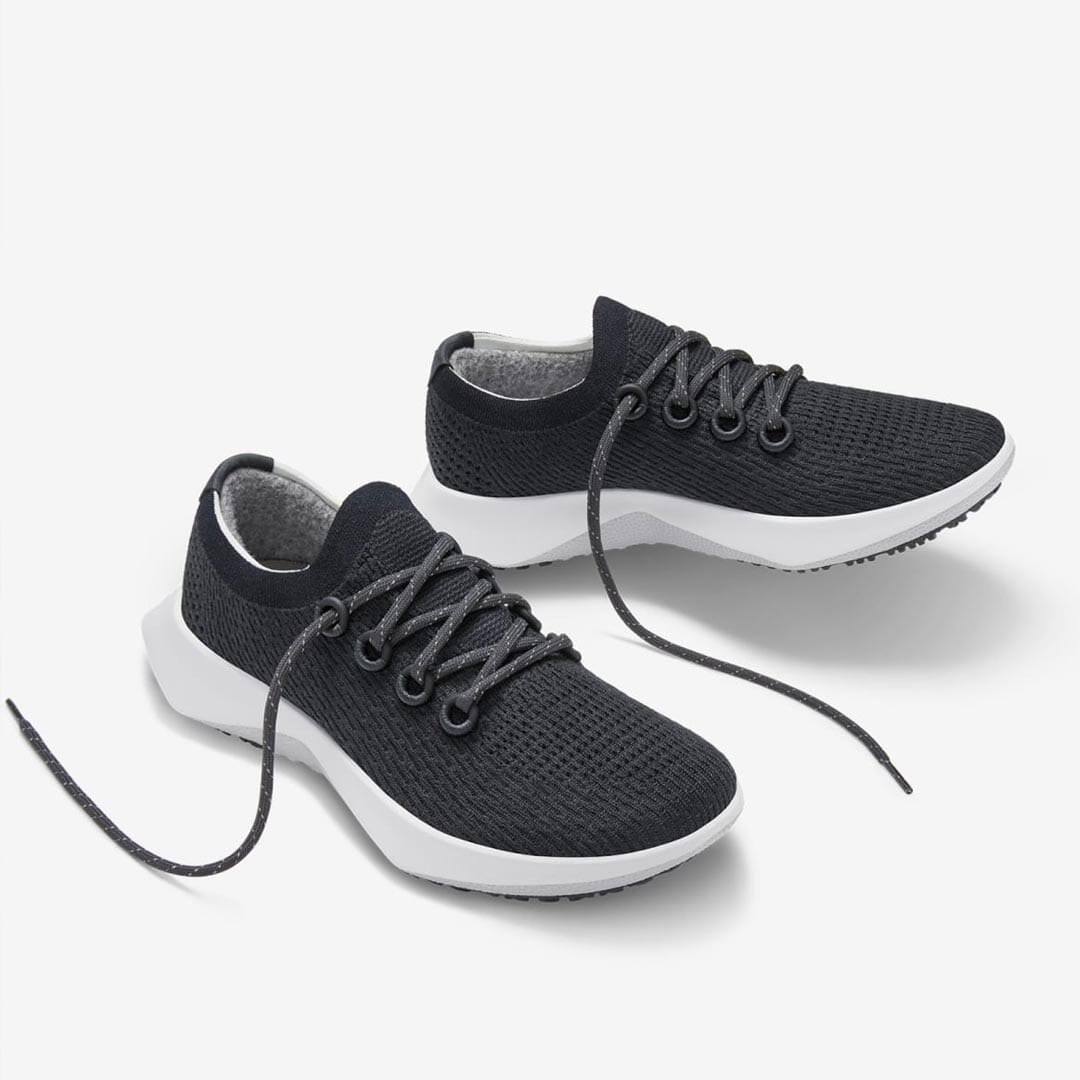 Allbirds Men's Tree Dasher 2
Allbirds is one of the leading names in sustainable footwear, with a huge cult following that can attest to the top notch quality of its trainers. Its Men's Tree Dasher 2 sneakers are made from responsibly sourced eucalyptus tree fibre, with a sugarcane midsole, castor bean oil insole and recycled laces. They also happen to look the part, making them a win for your wardrobe and a win for the planet.
Shop all men's trainers at OPUMO.
---
---