Let's face it, we all want to look good – and sometimes (okay, a lot of the times) that involves buying new clothes. The trouble is that our desire to dress well can sometimes come at a cost beyond what's on the price tag.
Fortunately, there is so much we can all do to enjoy fashion while minimising our impact on the environment—one of the simplest being to consider the materials our clothes are made from.
Whether it's for eco or ethical reasons, a growing number of shoppers are looking for alternatives to animal skin. In fact, a report by global fashion search engine Lyst found a 178% jump in page views for "vegan leather" in 2021, with vegan sneakers as the most searched-for category.
But what does "vegan leather" actually mean? Is it really better for the planet? And does it stand up to the real thing? It might take a little research to find out, but doing so is a surefire way to look (and feel) good.

What is vegan leather?
Whether you call it faux leather, artificial leather, synthetic leather or even pleather – vegan leather is any leather that's, well, not leather. To put it into simpler terms, vegan leather is a material that's made to look, feel, and act like the real thing, but isn't produced using animal skin.
The first leather alternatives hit the market in the early 20th century. However, they didn't become popular until the 1960s and '70s. In the decades that followed, leather-effect materials gained a reputation for being used in cheap high-street and fast-fashion clothing.
So, when did fake leather become "vegan" leather? Google Trends data suggests the shift started happening in 2016 as more consumers began to hide away from wearing hide, and even luxury brands began to respond to the demand. Talk about a rebrand.

Types of vegan leather
It's worth remembering that not all vegan leather is created equal. That's because, as well as having many names, it also comes in many forms. 
The most common types of vegan leather are made from two plastic polymers: polyurethane (PU) and polyvinyl chloride (PVC). On the upside, these have a soft, wrinkled texture that allows them to easily replicate real leather. On the downside, however, these are essentially plastic, which means they're produced using fossil fuels and are not biodegradable, which comes with a heavy environmental impact.
Luckily, textile manufacturers are hard at work, developing vegan leather using natural resources – allowing care labels to read more like a shopping list than a lab experiment. These include pineapple leaves (Pinatex), apple peel (AppleSkin) and mushroom roots (Mylo). Though currently, many of these still need bonding with plastic fibres.

How sustainable is vegan leather?
The fashion world can't seem to make up its mind about vegan leather. In short, because the answer isn't black and white.
On the one hand, some brands and manufacturers argue it would be wasteful not to use leather, given that it's a natural by-product of the meat industry. Then there's the fact that real leather is biodegradable and more durable, fitting into the "buy less, buy better" approach.
For others, contributing to animals dying for fashion puts the use of skin to shame. Not only that, but advocacy groups claim the impact of vegan-leather production to be up to a third lower than real leather when natural resources are used.
In reality, it's a spectrum of sustainability that has to account for everything from water usage and land mass to the energy efficiency of individual factories. The best option is to do your research as thoroughly as possible and don't be afraid to ask questions. 

Vegan leather vs animal-derived leather
Pineapple leaves may not sound like they'd be much use for carting your gym kit around, but vegan leather has come on leaps and bounds in recent years. It's not even unusual for well-made vegan leather products to be mistaken for the real thing when it comes to looks.
On performance, the FILK Freiberg Institute is a renowned body in the research, development and testing of materials. Think of them as the fashion equivalent of your dad kicking the tires on a new car. In a study on leather alternatives in 2001, FILK concluded that it has not yet been possible to completely replicate all the benefits of the real thing.
It did, however, find that some vegan leathers scored high in certain areas, such as water vapour permeability, water vapour absorption and flex resistance. So while leather still reigns supreme, vegan alternatives, which are only in the early days of innovation, are heading in the right direction.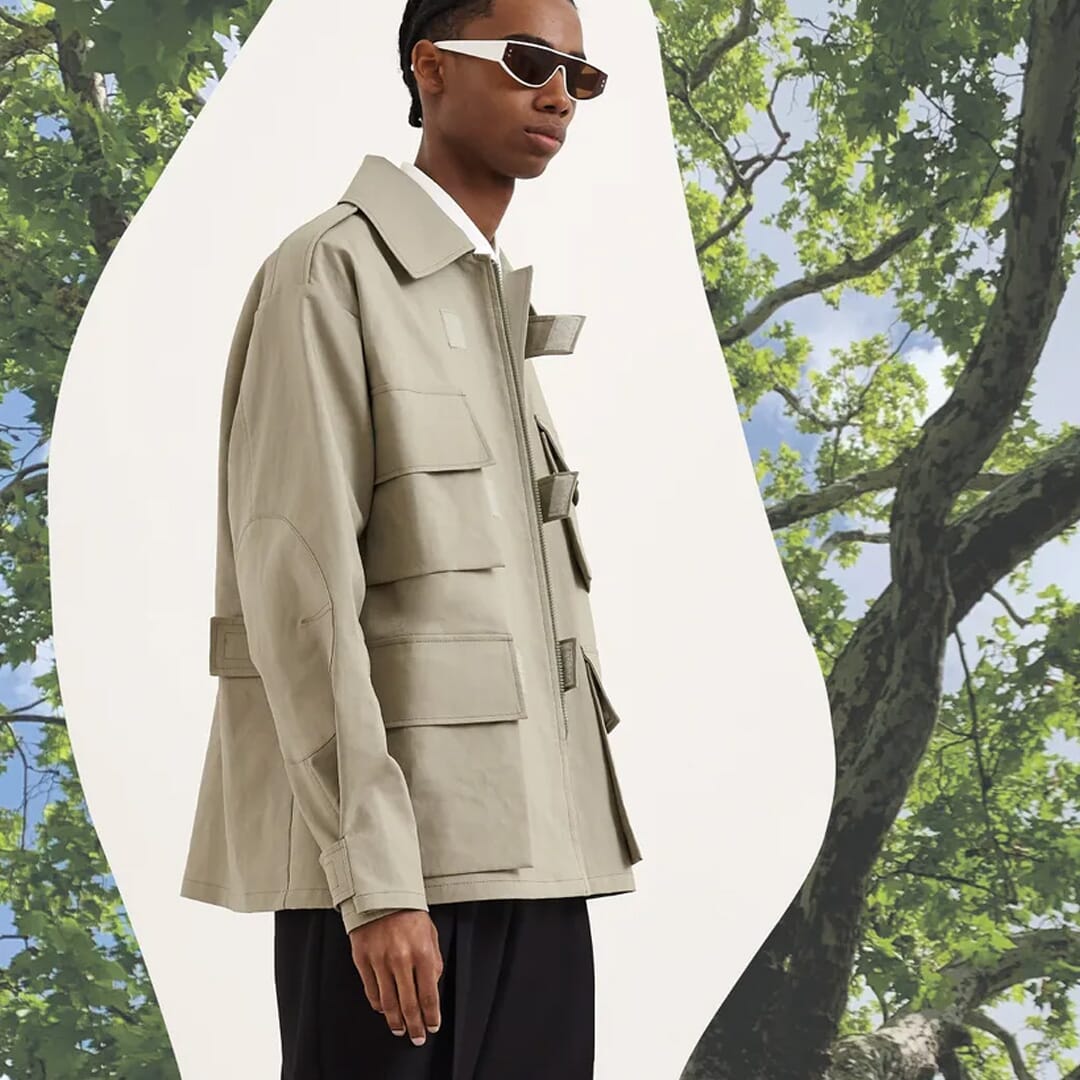 Brands that use vegan leather
Stella McCartney*
From sausages to skincare, the McCartney clan is behind a number of vegan ventures. By far its most successful, the Stella McCartney fashion label was the first luxury brand never to use leather, feathers, fur or skins. It also created the first-ever vegan leather garments made from lab-grown mushroom leather. Tasty.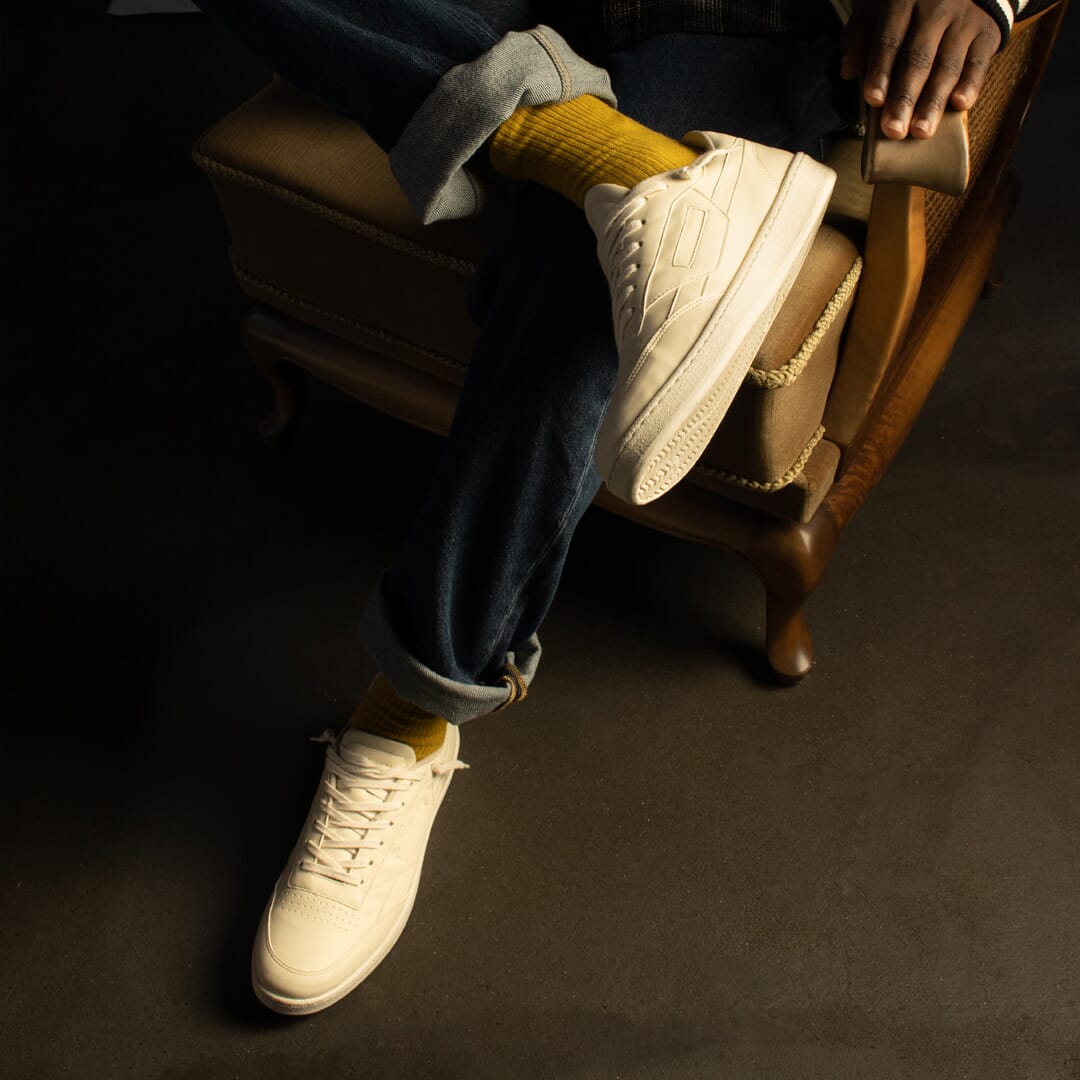 Oliver Cabell*
Veganism has shaken off its hemp sack stereotypes, thanks in no small part to achingly cool names like Oliver Cabell. Already a fan of the brand's retro sneakers and don't want to pack them away for Veganuary? Good news – they also come with uppers made from vegan corn waste and bio-based PU.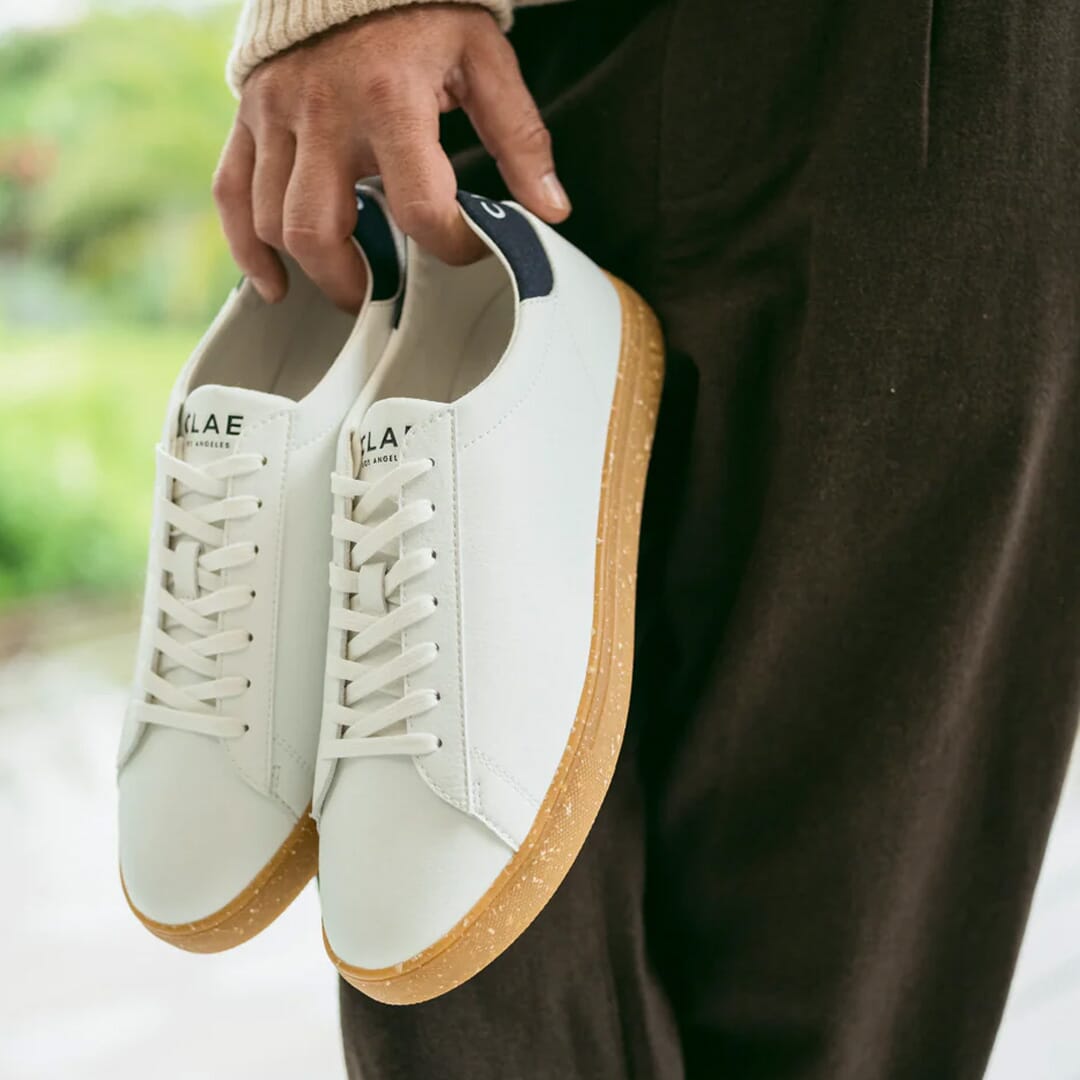 CLAE*
A new kind of fashion collaboration, LA-based sneakerheads CLAE have teamed up with textile manufacturers around the world to make a third of its products animal-free. We're particularly fond of the partnership with Desserto, which resulted in the first partially biodegradable sneaker made from cactus leaves.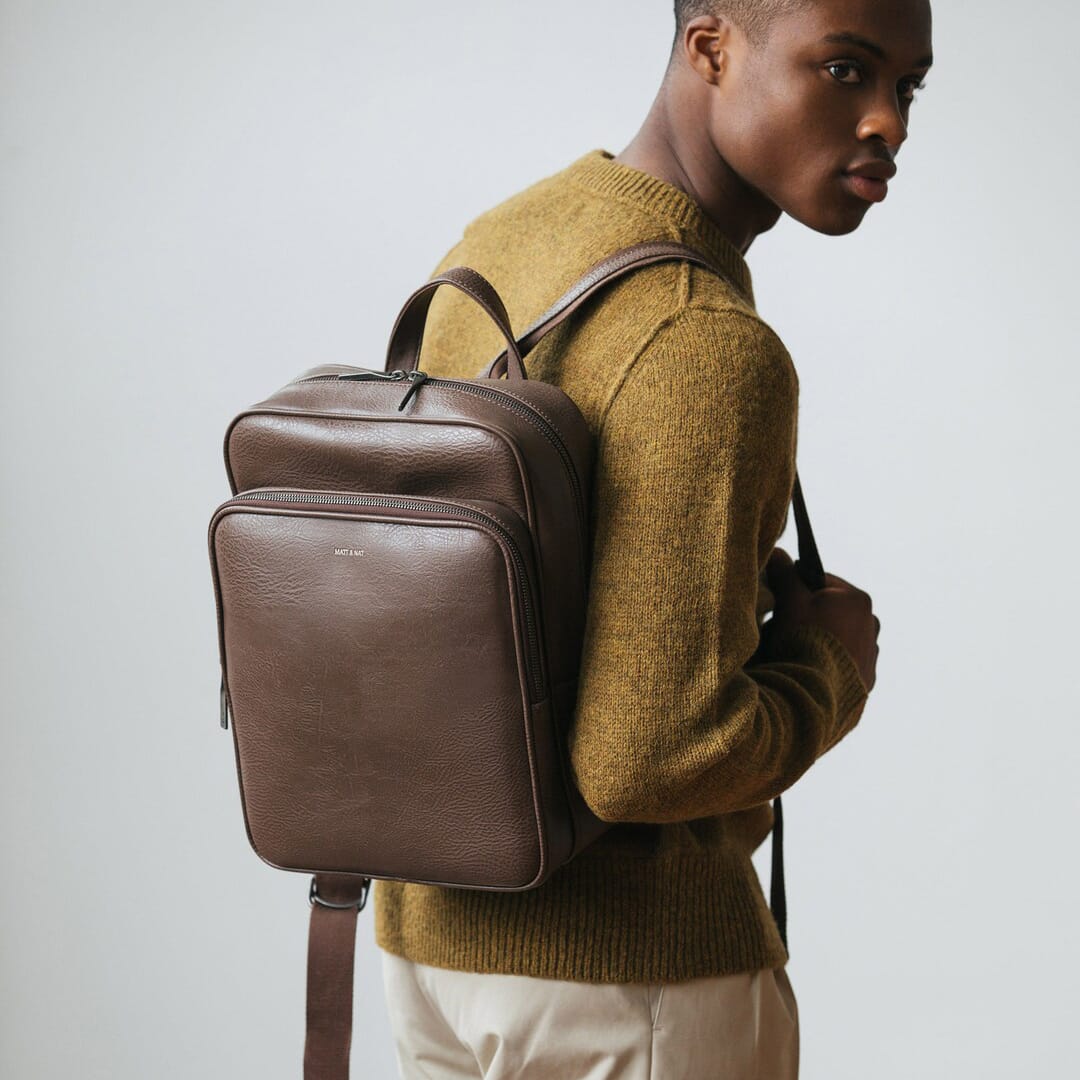 Matt & Nat
Matt & Nat are masters of deception. The Canadian brand, founded in 1995, is the work of Inder Bendi (the name actually stands for material and nature). However, the real trickery lies in its 'Purity' collection, which contains bags made of 100% recycled windshield glass resin that are cunningly close to the real thing.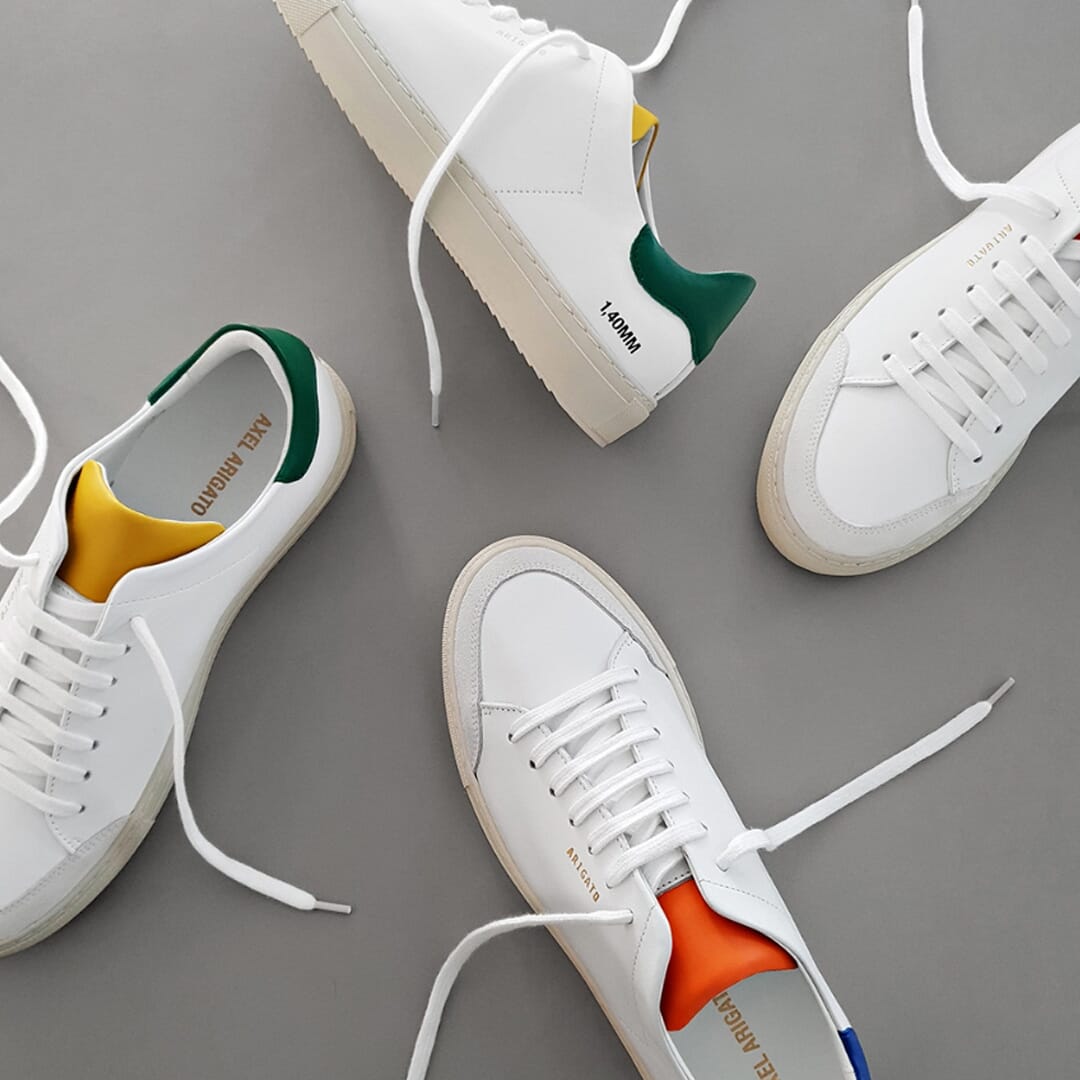 Axel Arigato*
Axel Arigato is proof that vegan footwear isn't about sewing together sandals out of organic kale. The Japanese-sounding, Swedish-looking lifestyle brand may not be animal-free across the board. Still, it does offer a PETA-approved version of its minimalist Clean 90 sneakers made from bio-based PU, which would slot effortlessly into any wardrobe.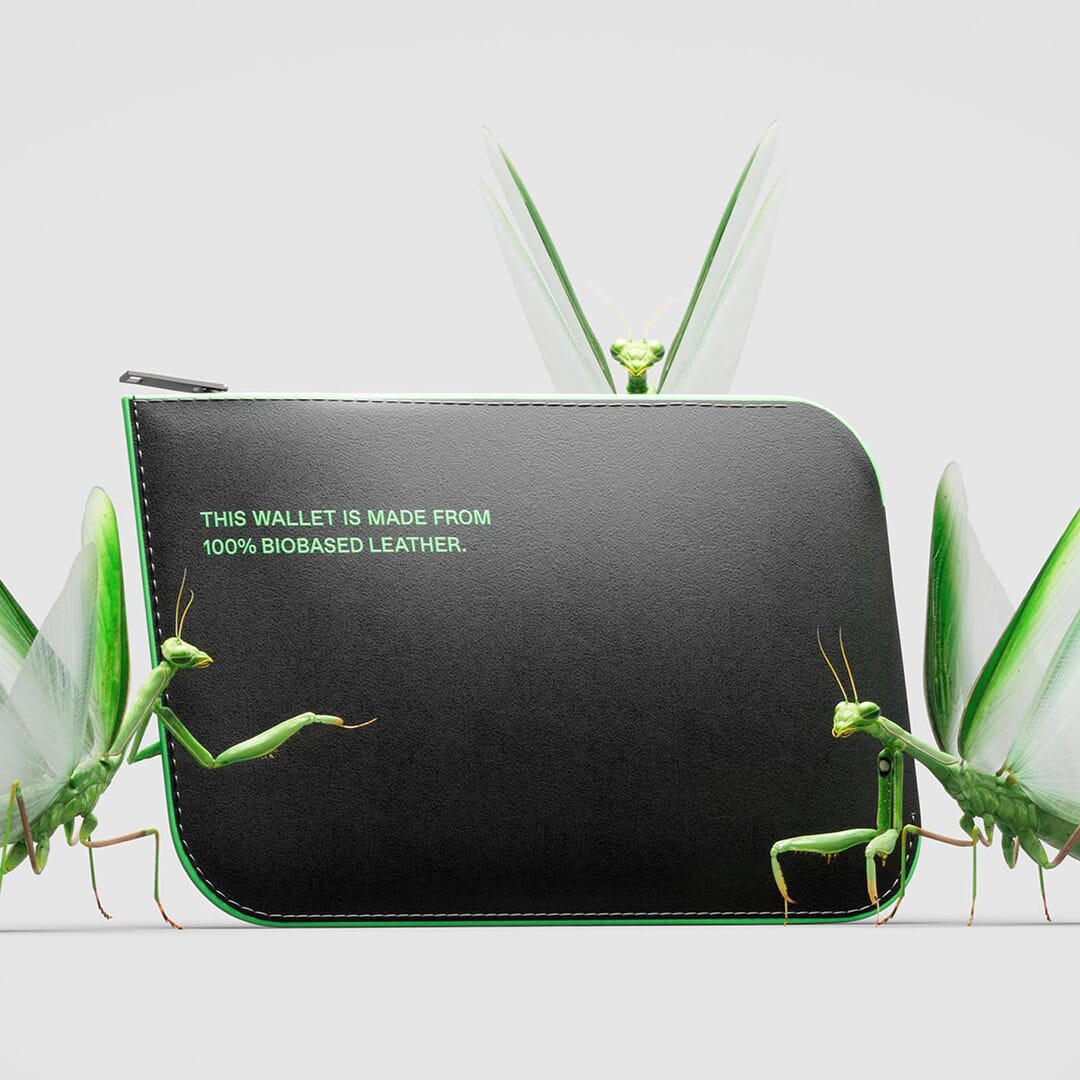 Pangaia
Pangaia bills itself as a "materials science company", so it's no wonder the brand's creations read like something out of a research facility. Alongside using wildflowers for down and seaweed powder for cotton, other eco efforts include vegan leather made from agricultural waste and grapes, with the composition proudly printed on each product.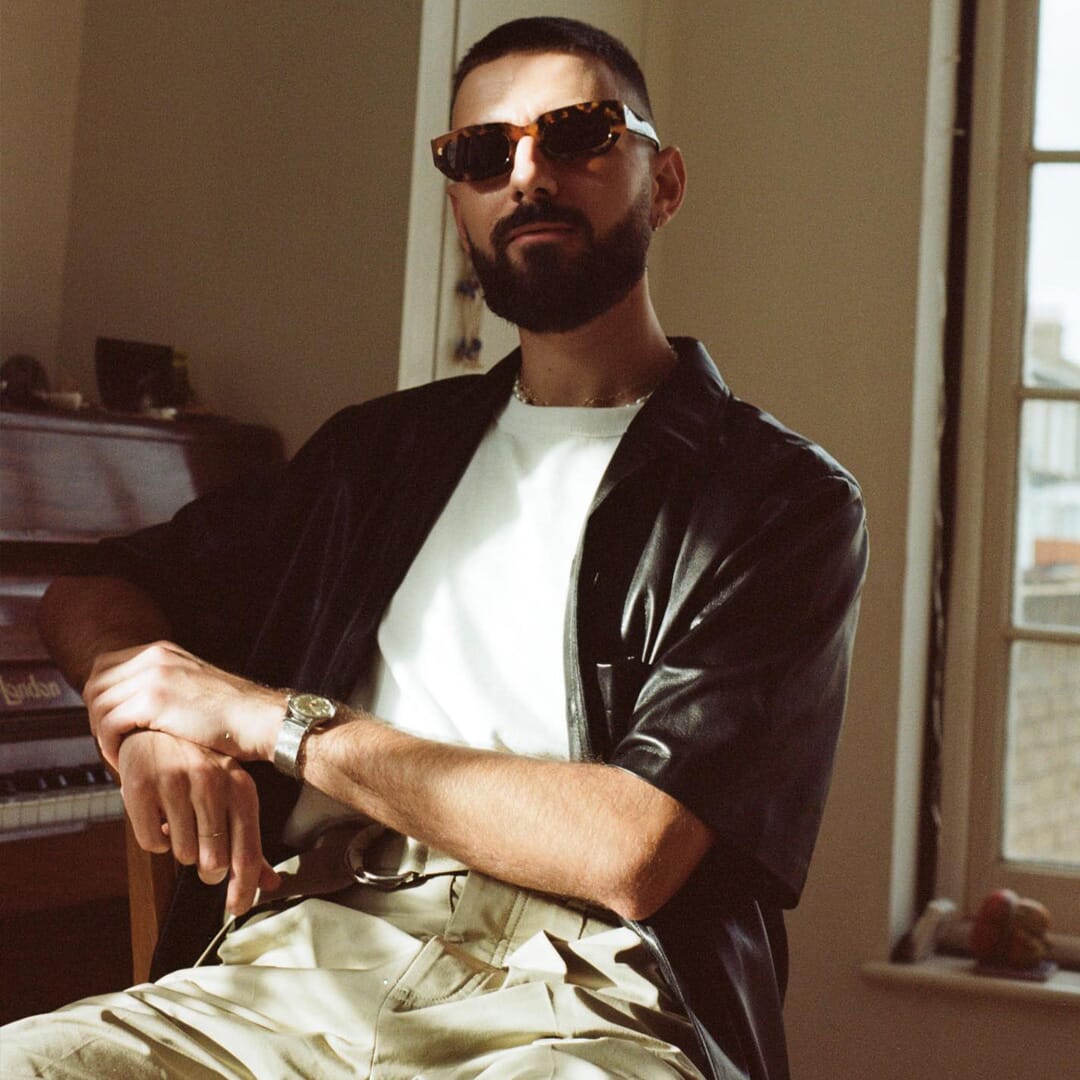 Nanushka*
Not content with an army of celebrity fans, Nanushka founder Sandra Sandor is on a mission to make vegan leather more sustainable. The Hungarian label recently launched Okobor, an alt-leather made of roughly 50/50 recycled polyester and polyurethane, and also established the Conscious Textile Group to research further innovation.
*These brands are not entirely vegan. Some of their products contain fabrics, materials or textiles derived from animals, like cashmere and wool.
---
---