The word sustainability gets thrown around a lot these days, it's becoming impossible to ignore. But sustainability in fashion is an extremely vague term, denoting a whole host of methods to avoid the overconsumption of natural resources. So, the next time that you hear "sustainability" shouted from the rooftops, we'd like to arm you with enough knowledge to confidently shout back, "How so?"
We champion a bunch of labels with sustainable credentials at OPUMO, each of which is candid and transparent about its method and its effects. We thought that this was worth commending, so we've rounded up five ways that our sustainable clothing brands are approaching the buzzword of the year.
Repair
One of the easiest and most effective forms of sustainability in fashion is learning how to repair old clothing that might have reached the end of its life, or that you've simply fallen out of love with. Right now, only 1% of material used to make textiles is recycled into new textiles, that's 11 million items of clothing going to landfill every week in the UK alone. While repairing clothing used to be a no-brainer, increasing the lifetime of our wardrobes and requiring fewer new garments, the past 15 years have seen a 36% decrease in our clothing use. 
+
Cloud Recycled Cashmere Sweater
+
Cloud Recycled Cashmere Sweater
So, next time you realise that there's a hole in the bomber jacket you used to love, why not give it a new lease of life with some home improvements? A badge goes a long way, not only covering the hole but giving your piece a unique personality. Get creative, you might even find that your wardrobe becomes more interesting. Alternatively, you can find a clothing alteration service near you.
+
Charcoal Recycled Cashmere Sweater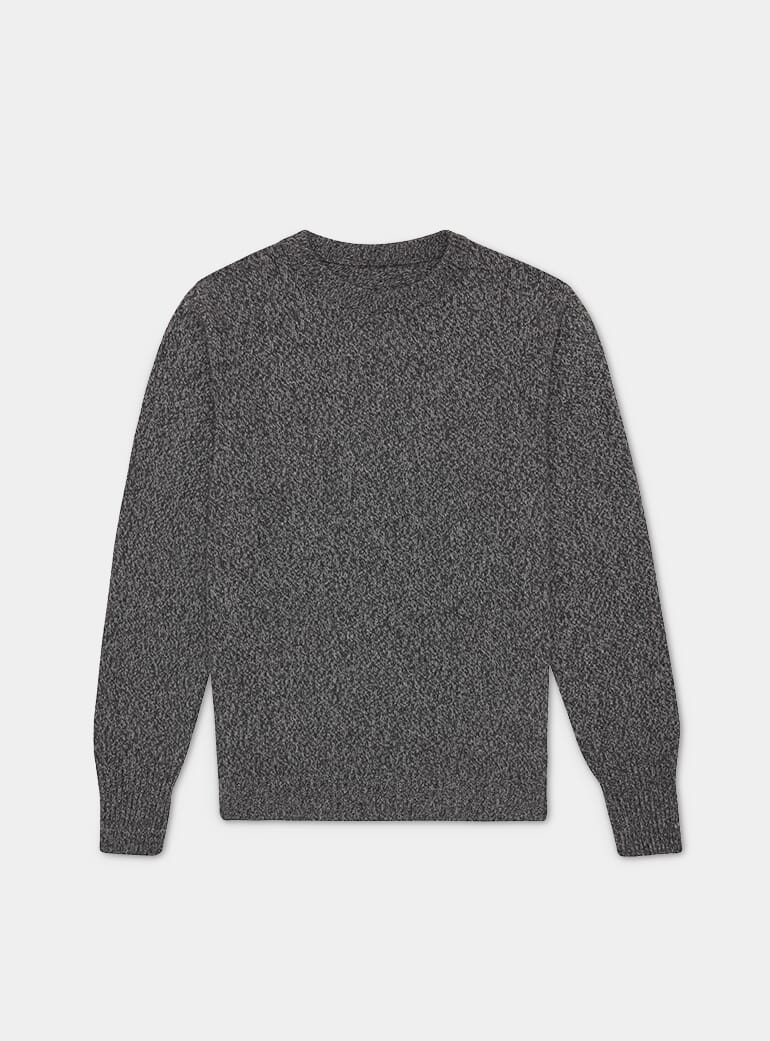 Charcoal Recycled Cashmere Sweater
+
Charcoal Recycled Cashmere Beanie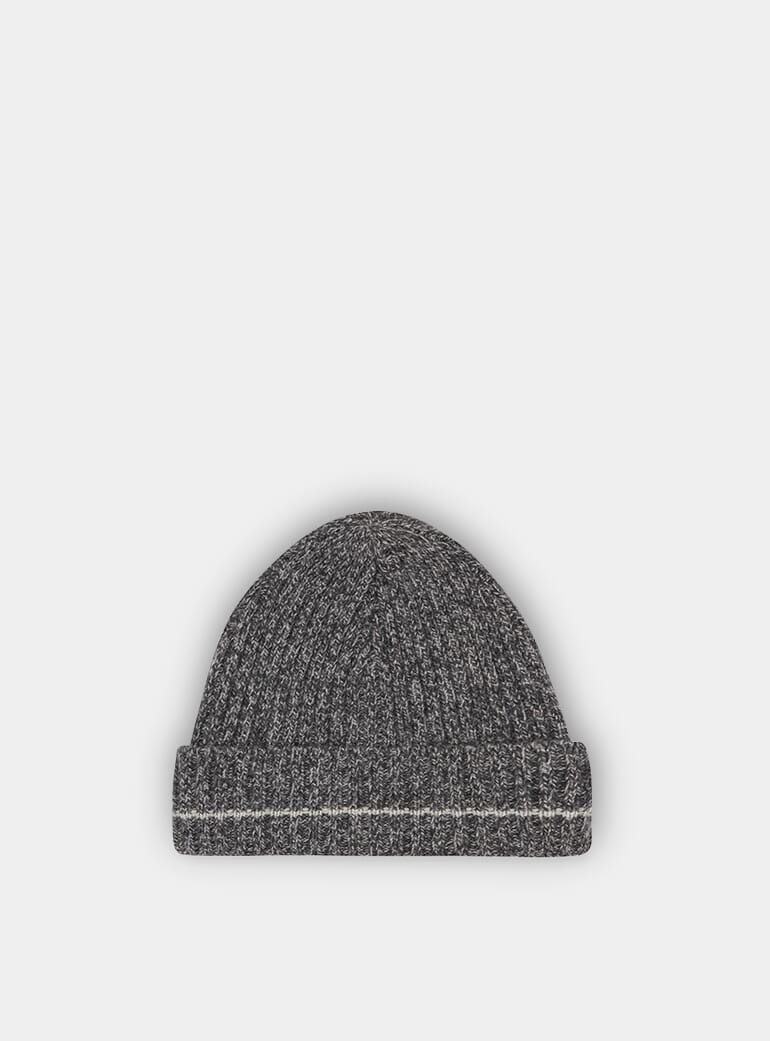 Charcoal Recycled Cashmere Beanie
Don't see yourself as a handyman? Riley Studio offers a free repair service for its items. Simply send the eco-friendly clothing brand an email and it'll do the rest. What's more, a reuse and recycle scheme means that if you've reached the end of the road with any Riley Studio item, they'll organise returns so that no Riley Studio pieces make it to the dreaded landfill.
---
---
Responsible sourcing
Sustainability has many facets, and not all of them boil down to environmental impact, social sustainability is another prime concern for Far Afield, the ethical brand paving the way for others when it comes to sustainable sourcing. What is social sustainability? Before Far Afield chooses a supplier, co-founder Mark or Chris will visit the factory to ensure that standards are high enough and to build an honest relationship with the supplier. 
What do they look for? When it comes to social sustainability, Far Afield is on the lookout for ethical clothing production, adult-only labour, fair working conditions and practices, adequate social care for workers and fair remuneration. But don't just take their word for it, they also require industry-standard accreditation and audits on all of these points. 
As for eco-friendly materials, Far Afield takes an equally staunch standpoint, only purchasing GOTS Organic cotton or cotton accredited by the Better Cotton Initiative. The BCI works around 6 key sustainability principles: crop protection, water usage, soil health, bio-diversity, fibre quality and fair working conditions. Only if cotton passes the test on all fronts is it given BCI accreditation. 
---
---
Durability
Much like repairing clothing, only buying durable pieces is a highly effective form of sustainability, targeting the problem at its root. Flax London specialises in one of the world's most durable materials, creating a range of men's linen shirts and premium linen jackets. It turns out that the world's oldest woven garment is a 5000-year-old linen dress from Ancient Egypt – that's hard to argue with. Flax London makes the best use of linen's amazing strength by combining the material with high-quality construction, resulting in a collection of eco-friendly men's clothing that is made to last. It has been shown that if we wear a piece of clothing for an extra nine months, we can reduce waste and water usage per garment by 20-30% so it's high time we were all filling our wardrobes with linen pieces. 
+
Ecru Winter Linen Signature Shirt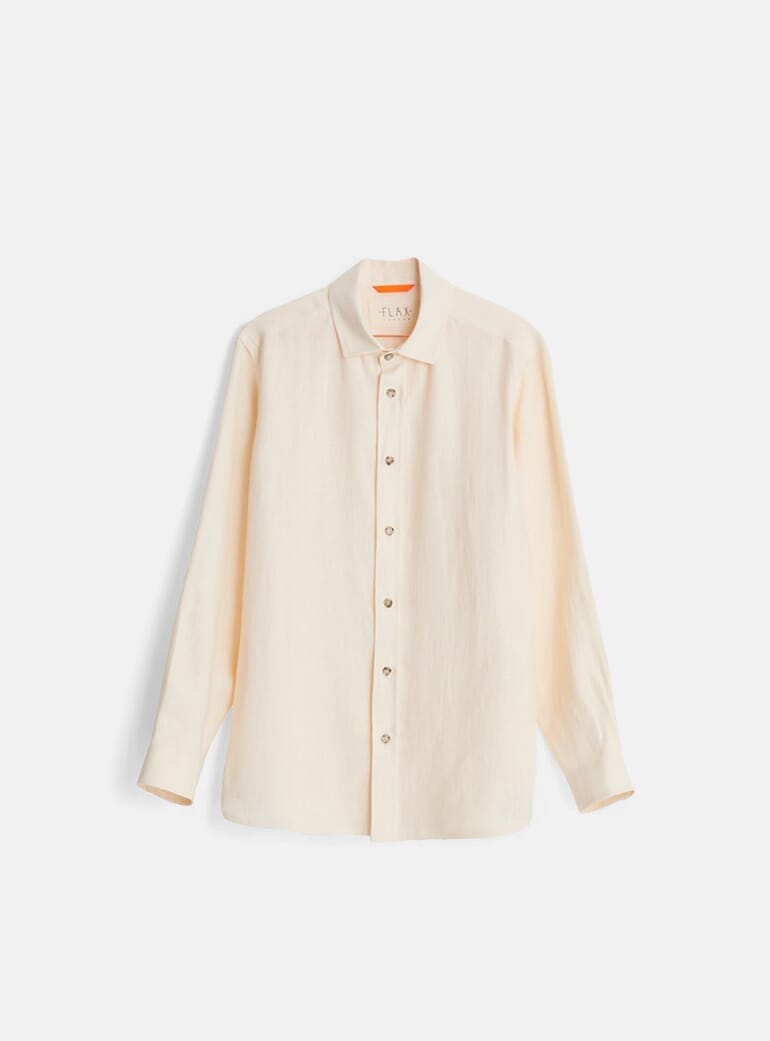 Ecru Winter Linen Signature Shirt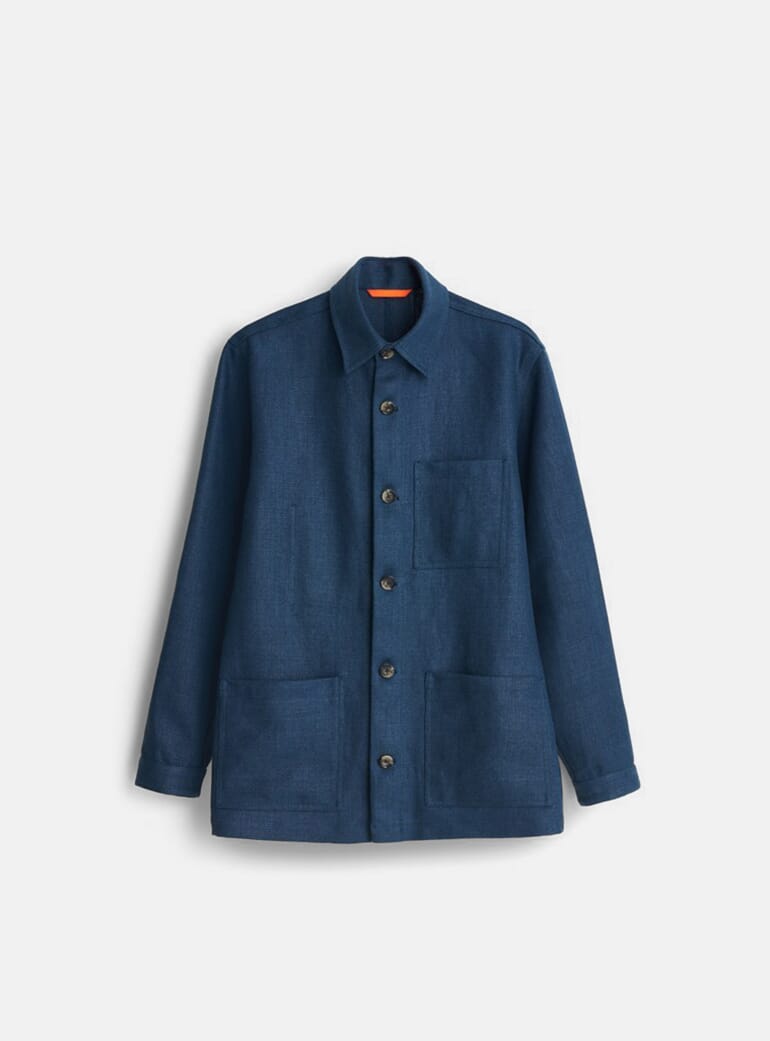 Blue Railway Jacket
+
Oatmeal Winter Linen Smock Shirt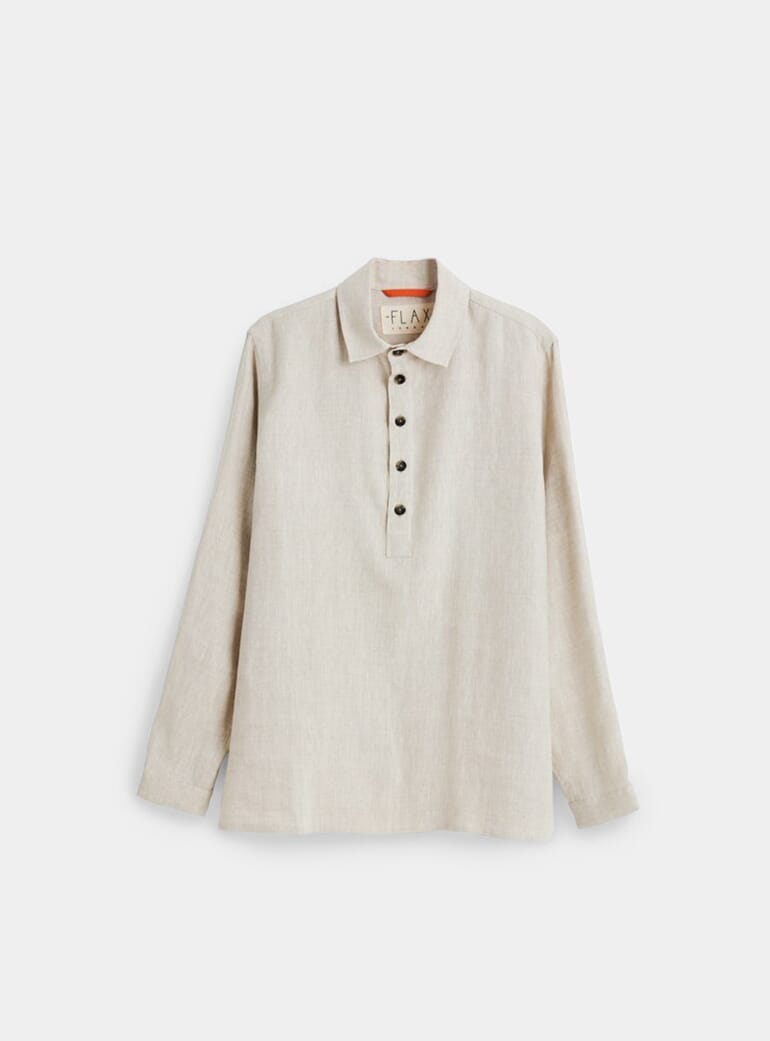 Oatmeal Winter Linen Smock Shirt
---
---
Traceability
ASKET is lighting the way for ethical clothing brands when it comes to traceability. Even in 2020, the extent of traceability for many brands is a simple 'made in…' label. This no longer makes any sense because of the complexity of supply chains. With eco-friendly labels like ASKET providing in-depth analyses of the origins of each component, we as the consumer can make informed decisions about the clothing that we choose to invest in, and the type of businesses that we choose to endorse. 
The 20 pieces in ASKET's permanent collection of luxury men's essentials amounts to around 400 separate processes and locations spread across the whole world. This makes tracking down each component of the collection of ethical T-shirts, sustainable outerwear and eco-friendly men's trousers almost impossible. Although ASKET is still working on reaching 100% traceability, it's way ahead of the curve. According to a 2018 study:
30% of brands didn't even know where their clothing was manufactured. 
82% of brands didn't know where their fabrics were milled.
93% didn't know where their raw materials came from.
That put the industry at around 28% traceability while ASKET sits at a pretty 80% traceability. 
---
---
Zero waste
With some brands being found to burn unsold garments at the end of a season, it's more refreshing than ever to find out that one of your favourite labels operates on a zero-waste basis. Artknit Studios has only been alive for two years but during that time has worked within an on-demand structure, only producing clothing once the order is completed. This allows the label to offer sustainable Italian knitwear at attainable prices with no inventory waste and no middle-man markups. 
---
---
Still looking for a pair of sustainable men's sneakers for your new wardrobe? Find out more about Uniform Standard.
---
---