Time to upgrade your hoodie wardrobe? We have a few ideas. Not least because the once-humble hoodie has smartened up its act, with our favourite labels adding sustainability, artisanal crafting and above all a new take to this street classic. Heavyweight hoodies are a cooler weather essential, whether you're wearing yours to the evening beach on your shoulder season holiday or teaming a hoodie with a jacket for a fresh take on layering. Trust us, these hoodies will be with you for life. Our favourite men's heavyweight hoodies in a moment, first a few ideas on styling.
How to style your heavyweight hoodie
Quick and easy answer: however the mood takes you. Hoodies have come a long way both from their sports field origins, warming up athletes before their stint on track, and their streetwear ubiquity, on every corner near your house. Chosen carefully, the heavyweight hoodie is now, quite simply, the most versatile piece in your wardrobe.
First, judge how heavyweight you want your hoodie to be. It's expressed in grams per square metre or GSM. Anything above 300 and you're warm, beyond 400, distinctly cosy. Choice here is up to you. Organic cottons are a popular choice, but consider the structural and easy-care merits of a cotton mix fabric, too.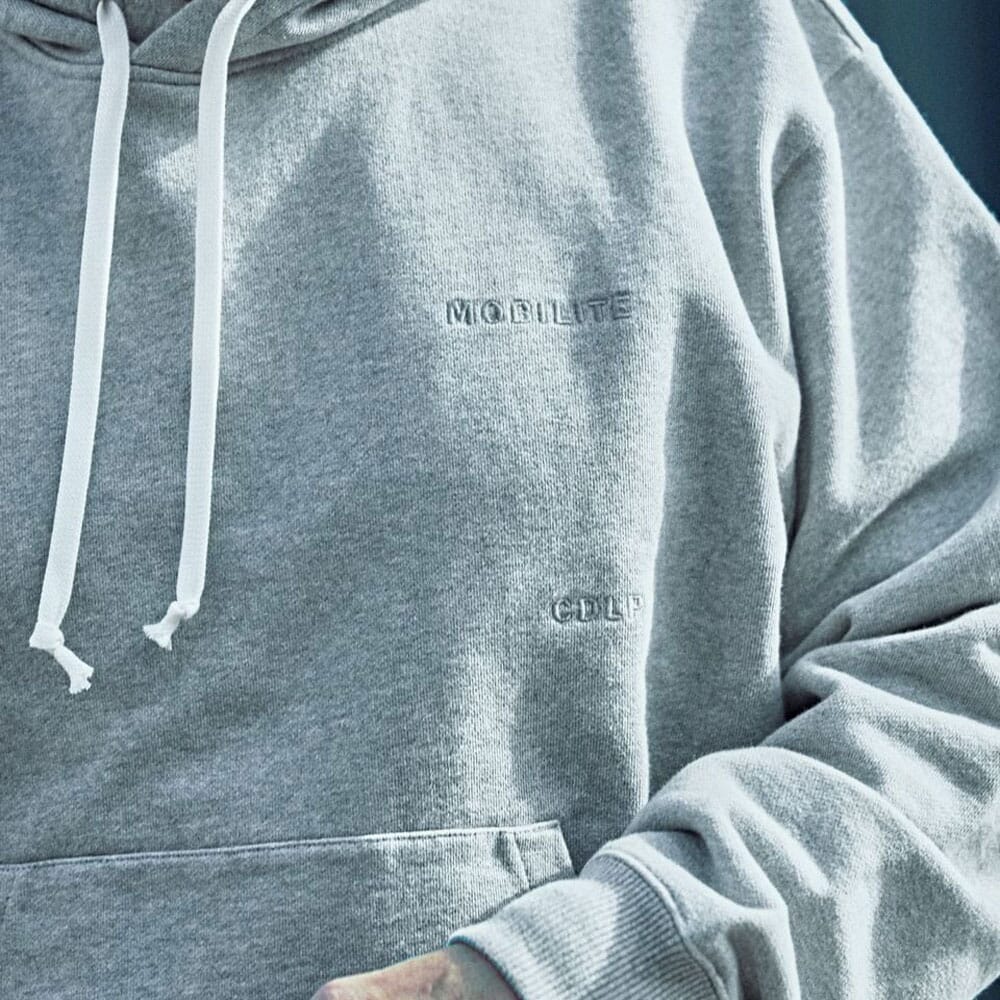 You'll know already that hoodies and jeans are longtime best buddies. Now try this new breed of hoodie as part of a layered look, over a white t-shirt or under a chore jacket for an updated take on the Silicon Valley tech-boy feel. Pull-on hoodies are your friend on late afternoon beach days, teamed with chino shorts. Dress yours up with wide-leg trousers for an outdoor restaurant or pub meal. Hoodie with winter cords? Absolutely.
More formally, try a zip-up hoodie over an Oxford shirt, zipped down slightly to show off collar or even tie for that ultimate melding of smart and casual. There really is no limit to how and where you can wear the right hoodie: key, as we've said is choosing the right one for you. Here's our ten best heavyweight hoodies, right now: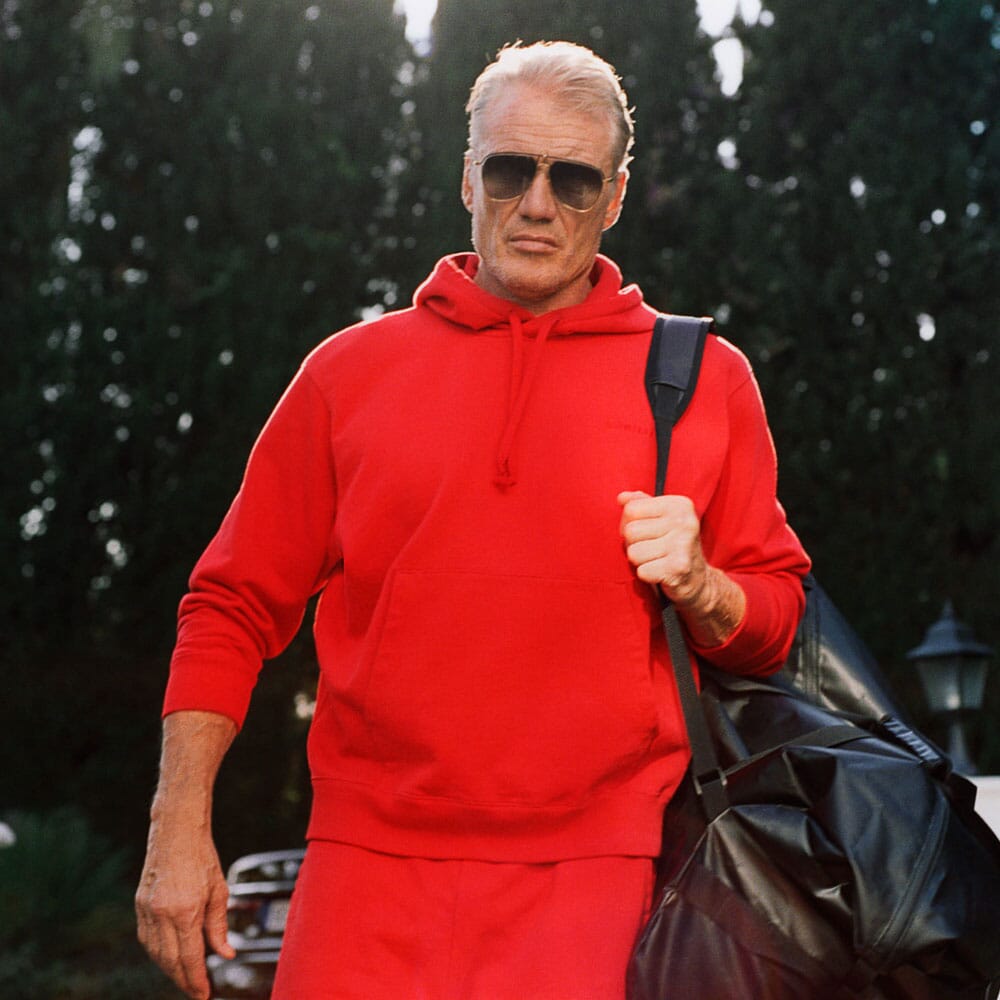 Best heavyweight hoodies for men in 2022
CDLP Heavy Terry Hoodie
Sustainable minimalism in an everyday hoodie, from the Swedish high-end basics specialists at CDLP. Shoulders are semi-dropped for a deliberately laidback look and feel, hood is double layered for warmth and structure, cuff and hems ribbed, classic kangaroo front pocket. Construction, in long-established studios in Portugal, is of heavy terry in 80% organic and 20% recycled cotton. Inside has a loopback knit for breathability - and all-season comfort.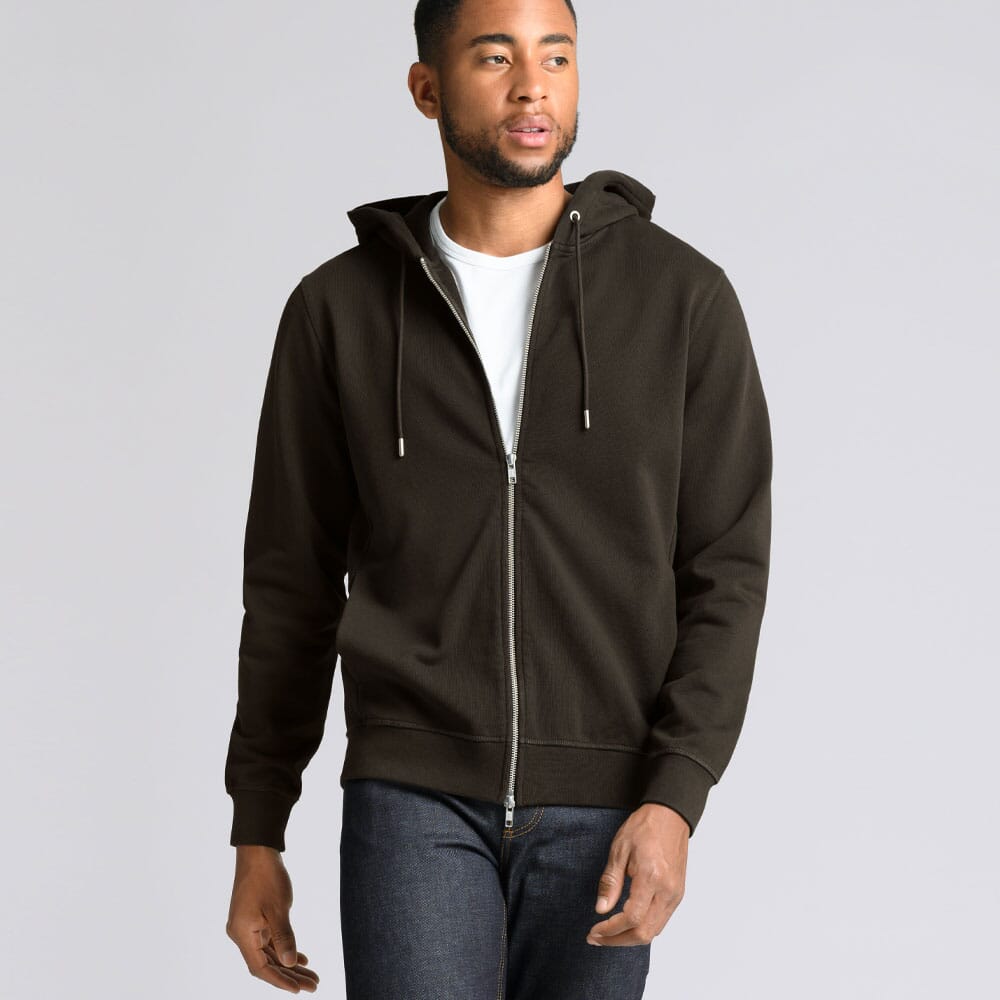 ASKET The Zip Hoodie
An impeccable zipper hoodie that's a classic example of ASKET's mission to populate your wardrobe with what these Stockholm based pursuit-of-less specialists call "meaningful essentials". First off, that translates as using only organic cotton - 390 GSM - in construction, and offering full transparency of manufacture and cost. Double-lined hood has herringbone taping, cuffs and hem are reinforced, handy - hidden - side pockets.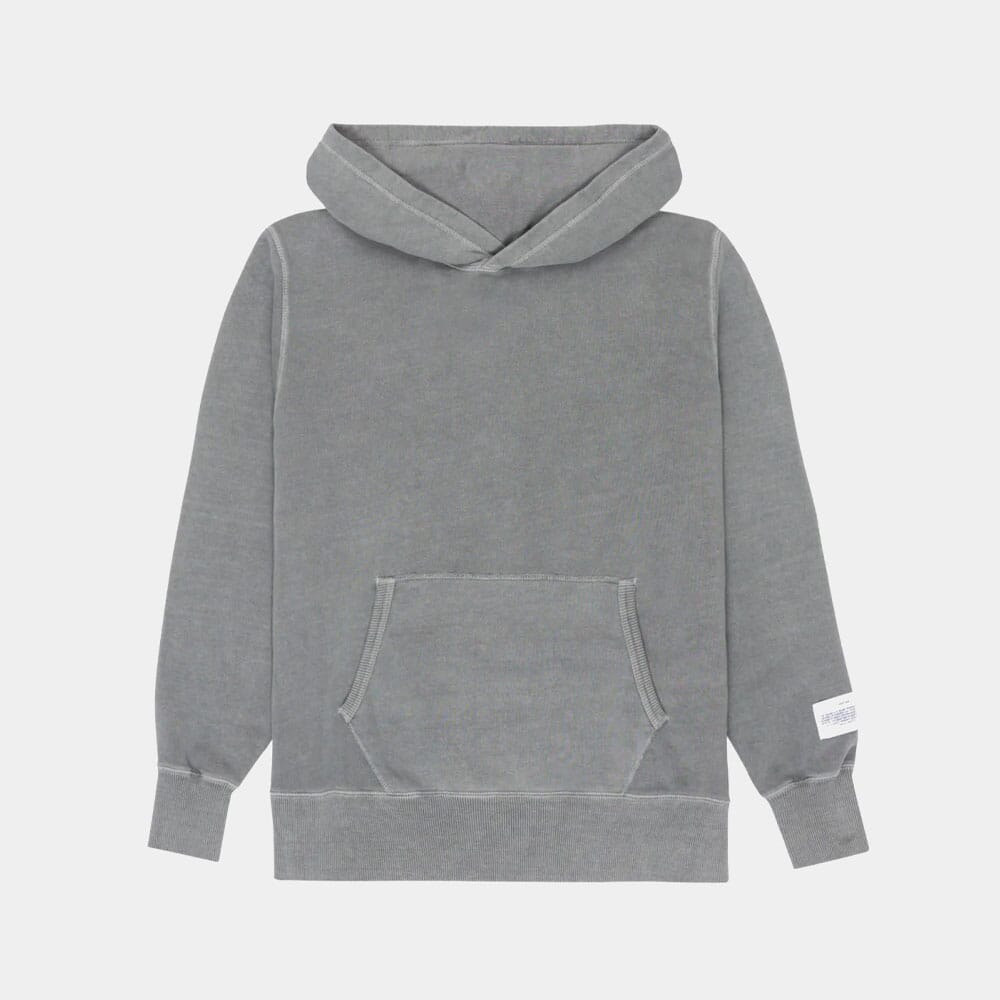 Neutrale Natural Dye Hoodie
Madrid-based Neutrale aims to include the relaxed spirit of the Mediterranean into every piece that bears their minimalist label. Sustainable manufacture and fabric is a key part of their Natural Dye Hoodie, using no chemicals in the colouring process and constructed entirely from certified organic cotton, 320 GSM. Exposed stitching expresses form-follows-function ethos, deep ribbing to cuffs and hem, essential front pouch pocket.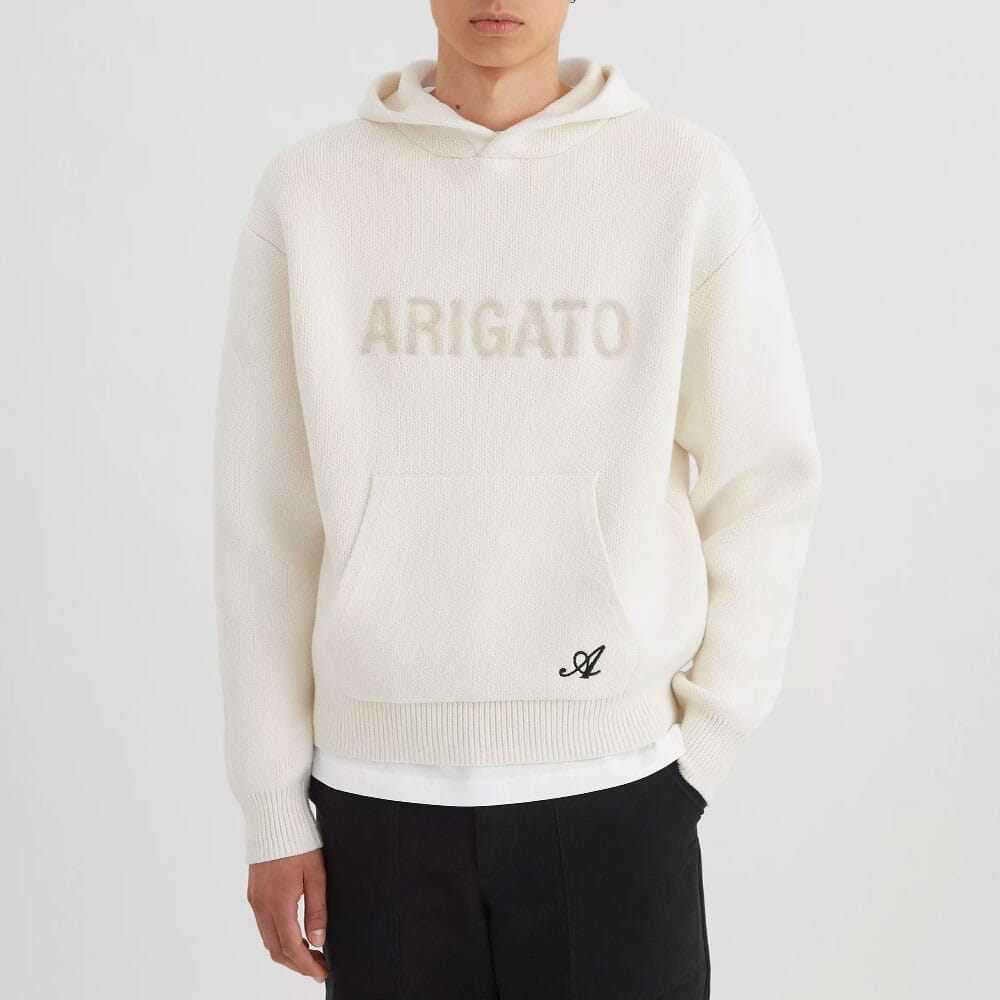 Axel Arigato District Hoodie
Distinctively double knit using a 68% cotton, 32% nylon mix, Axel Arigato's latest take on the hoodie is a characteristically individual one. "Arigato" - "thank you" in Japanese - logo to chest is hand-crafted tonal needle punch. Front pouch features subtle "A" detailing. There's also knitted ribbing to both cuff and hem, style is for a super-casual dropped shoulder, result is a Scandinavian hoodie that could easily become a personal signature piece.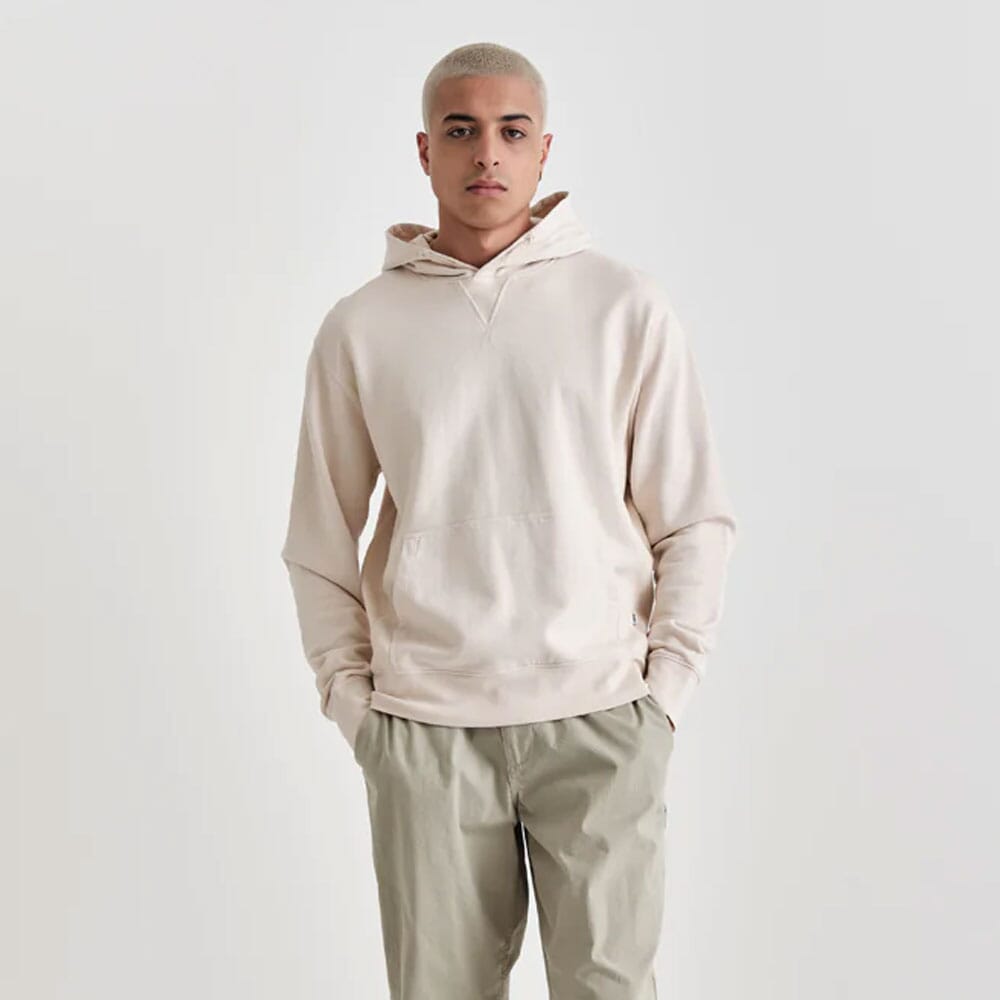 Wax London Buxton Hoodie
Designed, as Wax London evocatively put it, for the "elevated everyday", their Buxton Hoodie Ecru is designed in London and the label hopes it'll be worn again and again. We'd say that's just about guaranteed: construction is from 100% organic cotton in heavyweight loopback jersey, pre-washed so that it's instantly a lived-in piece. Pouch to front, dropped shoulders, subtle "W" logo to left cuff, cuffs and hem ribbed.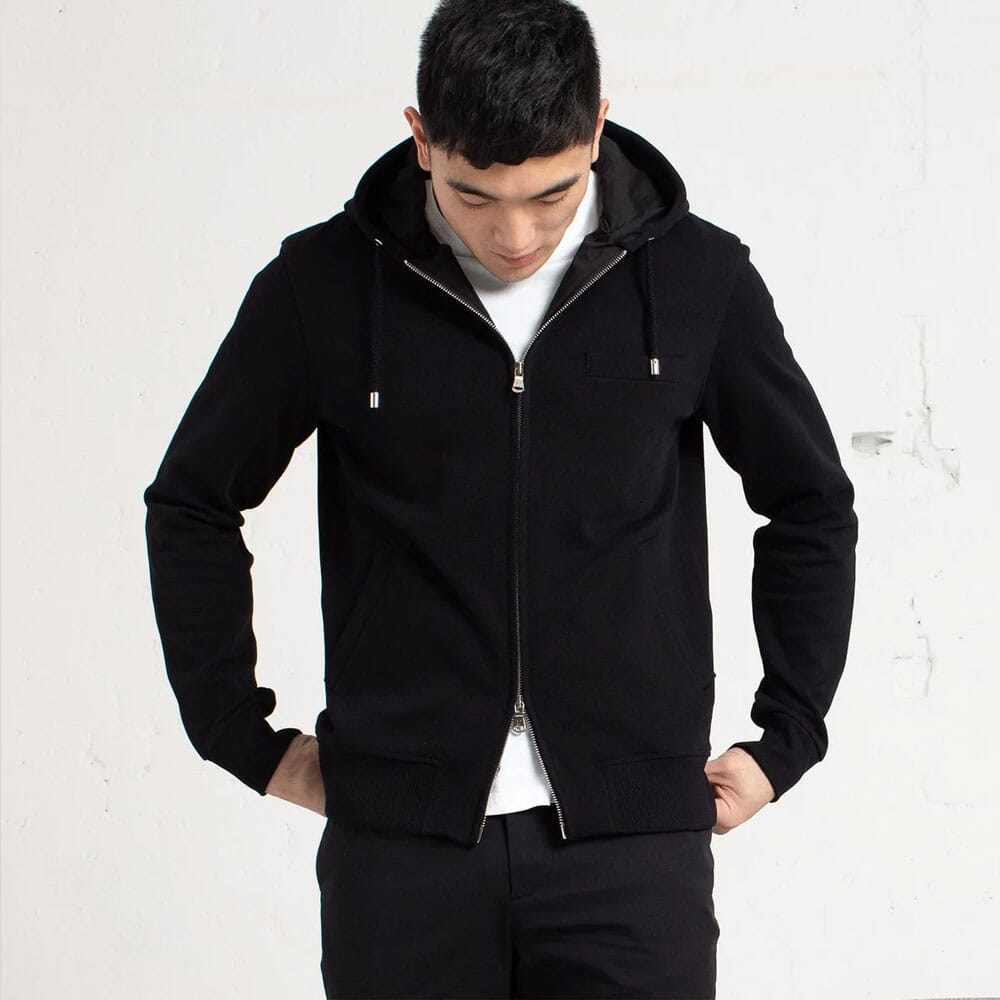 L'Estrange London The Monochrome Hood
A redefinition of what it means to be a hoodie by L'Estrange London, aiming as they always do, to "simplify modern life". Design is that of a fully-lined tailored jacket with all the throw-it-on comfort of a zipped hoodie. Inside pockets offer privacy and security for your day-to-day essentials, construction in Portugal is from 100% super soft organic cotton, perfect both for Saturday morning casual at the farmers' market, ideal for layering in more formal settings too.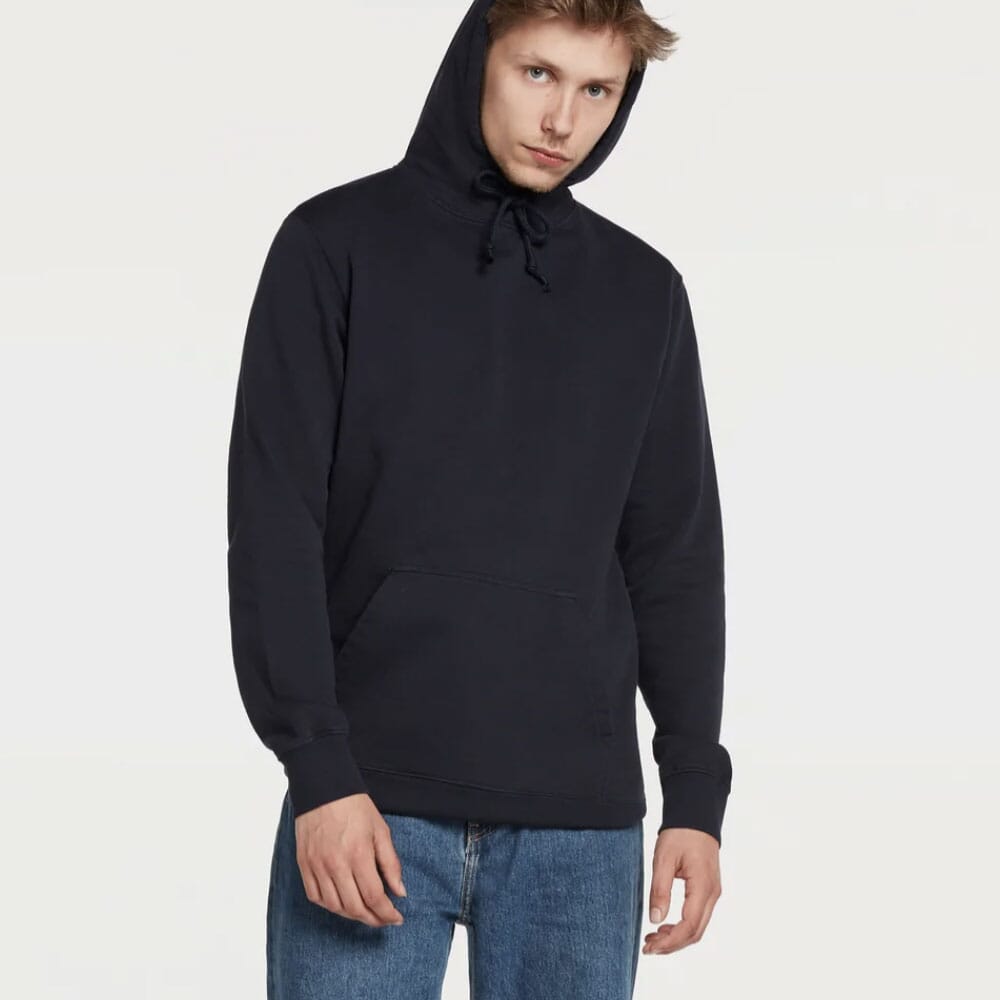 Unrecorded Hoodie
Understated style from Dutch minimalists Unrecorded, in naturally-dyed 100% organic cotton and crafted in long-established factories in Braga, Portugal. Heavy cotton is 360 GSM French terry knit fabric and design is for a comfortable, on-the-shoulder fit. Drawstring to hood, front pouch pocket, ribbed to cuffs and hem. All that you need from your next high quality hoodie, and absolutely nothing more.
Check out our round-up of the best heavyweight tees for men.
---
---