Having shaken off its associations with fusty academics and dusty old libraries, corduroy has well and truly come into its own in recent years, cementing itself as a versatile and durable fabric for autumn and winter. This season, integrate the timeless texture into your wardrobe in the form of tactile overshirts, jackets, trousers and even footwear. Scroll on to discover how, as well as our pick of the best corduroy buys right now.
Table of Contents
What is corduroy?
The velvety, ridged fabric is made up of pile-cut yarn that's been woven into tufted cords, known as 'wales', which offer the rich, touchable texture that corduroy is so beloved for. The size of the wale refers to the number of ridges per inch: the lower the wale number, the thicker the cords. Corduroys with wider wales are generally more sturdy and great for trousers, while fine wale fabrics are more commonly used for shirts and jackets.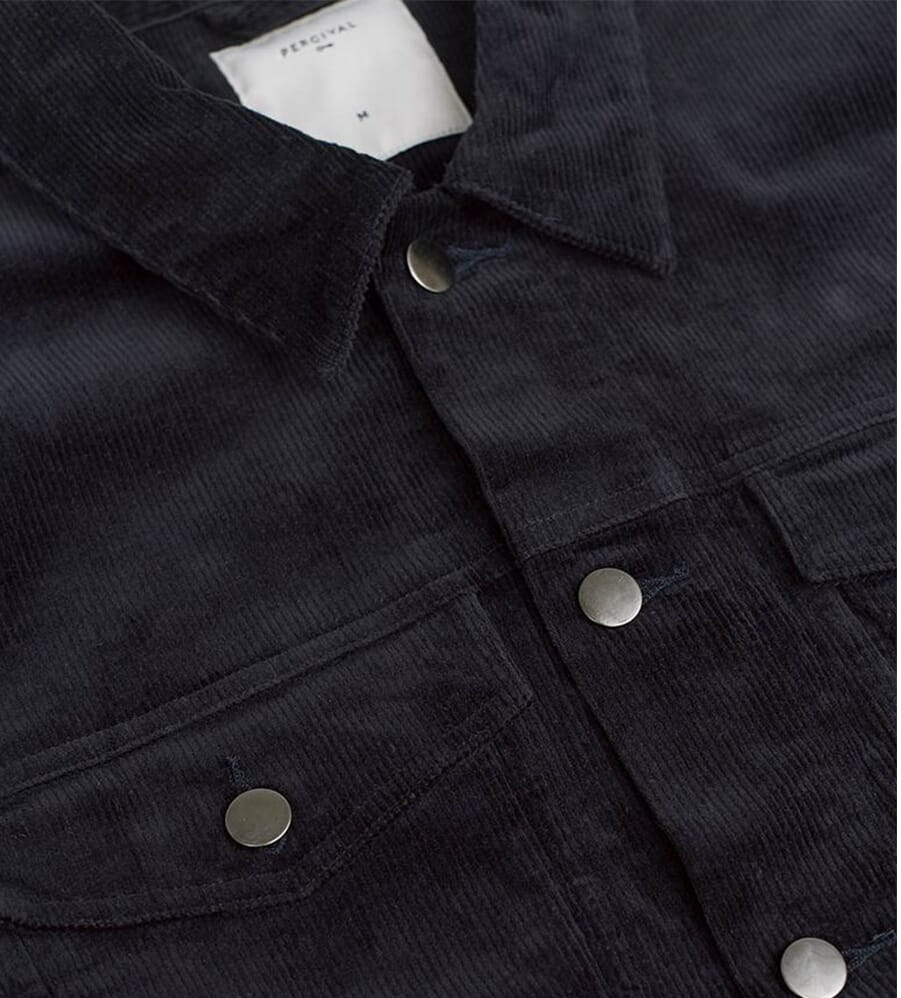 History of corduroy
First manufactured in Egypt approximately 1800 years ago – the Egyptians were both intelligent and extremely stylish – the fabric wasn't a viable choice until the growth of the cotton trade between 1100 and 1300. The material is made from fustian, a fabric that originated in a city called Fustat near Cairo, and when fustian was finally exported throughout Europe it became highly popular with the elite classes.
By the 18th century, corduroy was being produced in Europe, proving its versatility through the fact that it was favoured by royalty and farmers alike. From this point onwards, it became used as a material for working uniforms thanks to its durability. In 2023, corduroy has lost much of its value as a material for work uniforms due to the arrival of denim, cotton twills and technical modern materials. Luckily for us, this means that corduroy has found its way into many contemporary autumn/winter collections.
How to wear corduroy
Corduroy's inherent versatility means that you'll come to rely on it time and again in myriad ways. It's the perfect fabric to bridge the gap between smart and casual. Discover a few ideas below.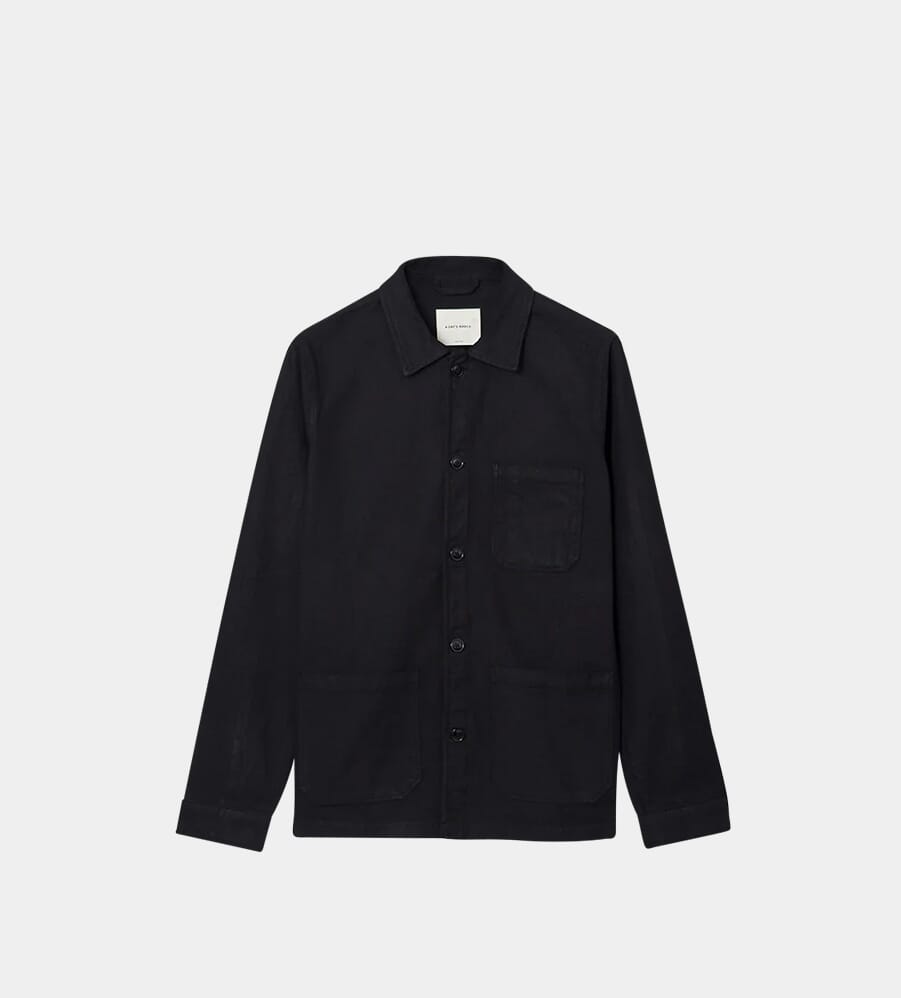 How to style corduroy trousers
Cut is everything when it comes to men's corduroy trousers. If you're new to the whole cord thing, keep things simple with a pair of straight-leg slacks, teamed with a classic crewneck tee and canvas sneakers or Oxford shirt and loafers for a more formal look. Feeling confident? Feel free to experiment with more prominent silhouettes. Try styling baggy carpenter-style corduroy pants with a tucked-in tee and Derby shoes for a low-key workwear aesthetic. Throw on a chore jacket for good measure.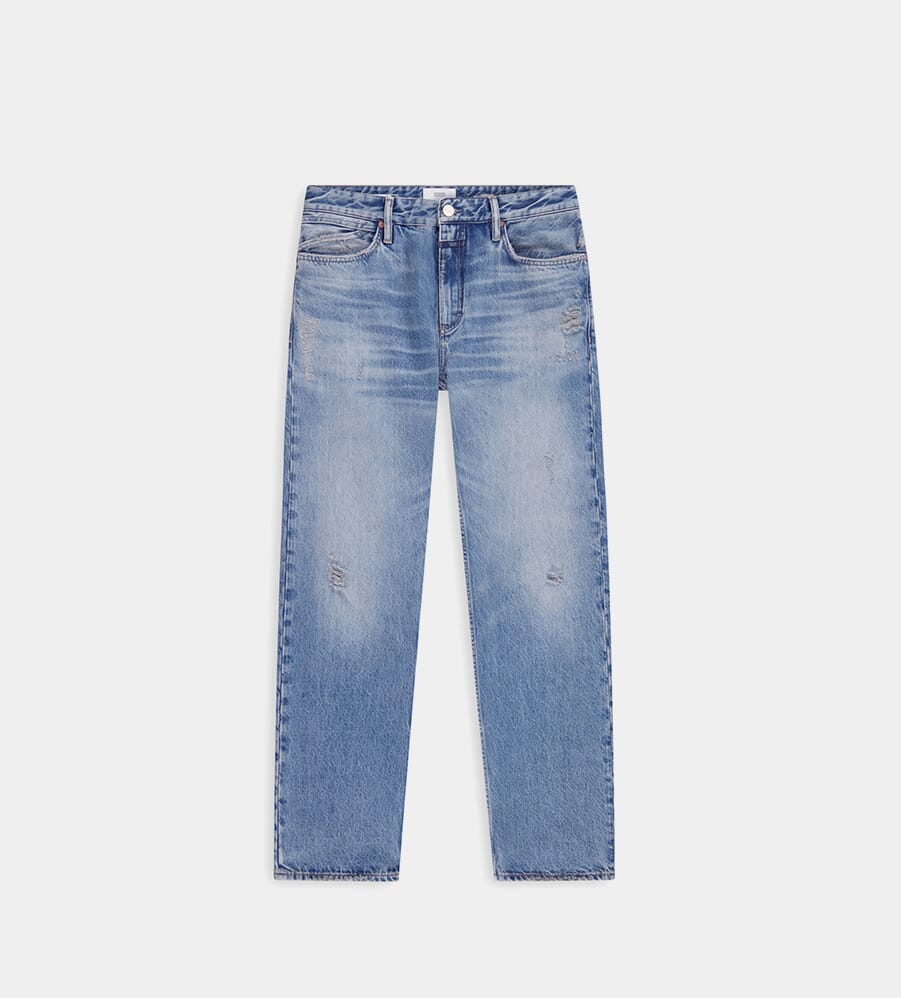 How to style a corduroy shirt
A fine-wale corduroy shirt is the perfect tool to add a touch of texture to your ensemble. Choose a slim or regular fit shirt and opt for an autumnal hue like forest green, mustard, burgundy or navy to complement the shirt's rich texture. A corduroy shirt – or overshirt – can just as easily be dressed up or down, depending on the trousers and shoes you choose to pair it with. For a low-key weekend look, wear a cord overshirt unbuttoned over a white tee and team with jeans and leather trainers. For a more elegant occasion or a 9-5 business-casual look, style a corduroy shirt with belted tailored trousers and penny loafers.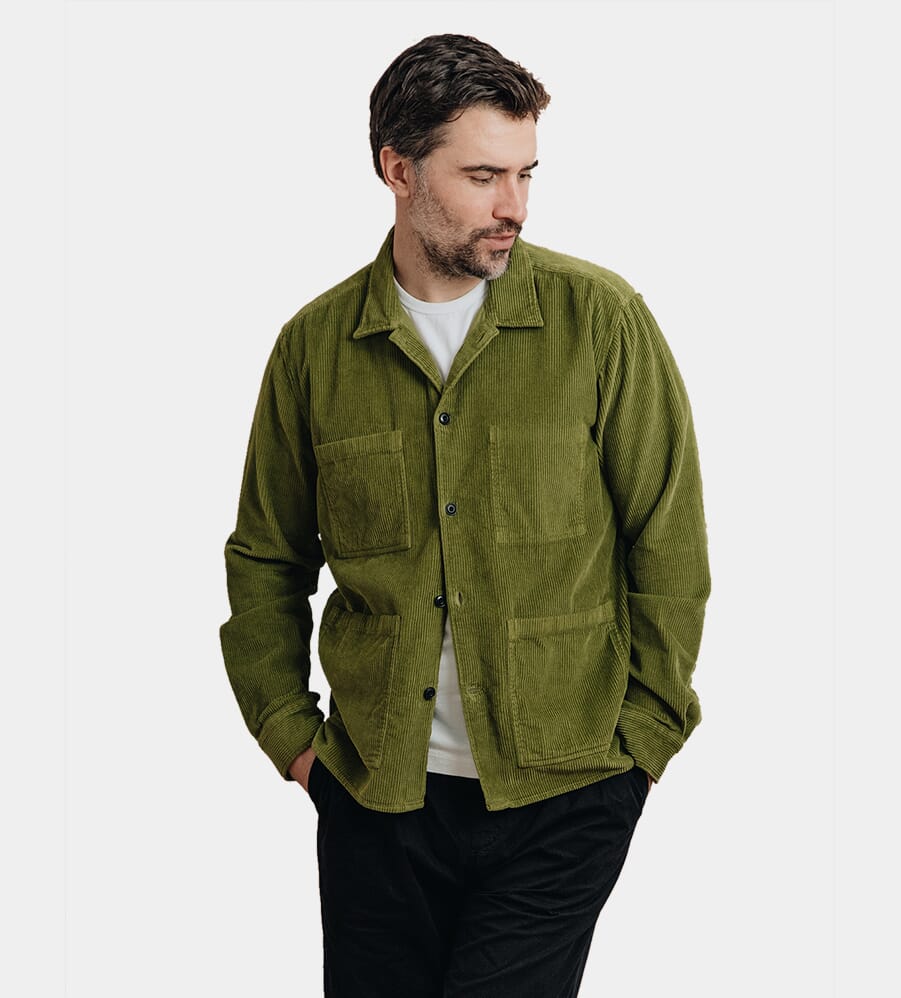 How to style a corduroy jacket
Corduroy is one of the best fabrics for outerwear, thanks to its soft handle and durable nature. Corduroy jackets come in a range of styles, from trucker jackets to worker jackets, blazers to belted overcoats. No matter the cut, you can't go wrong by layering a cord jacket over a great piece of knitwear, be it a lightweight Merino roll-neck or classic crewneck. Add jeans, a pair of Chelsea boots and you have a fail-safe everyday autumn look.
Best corduroy pieces for men in 2023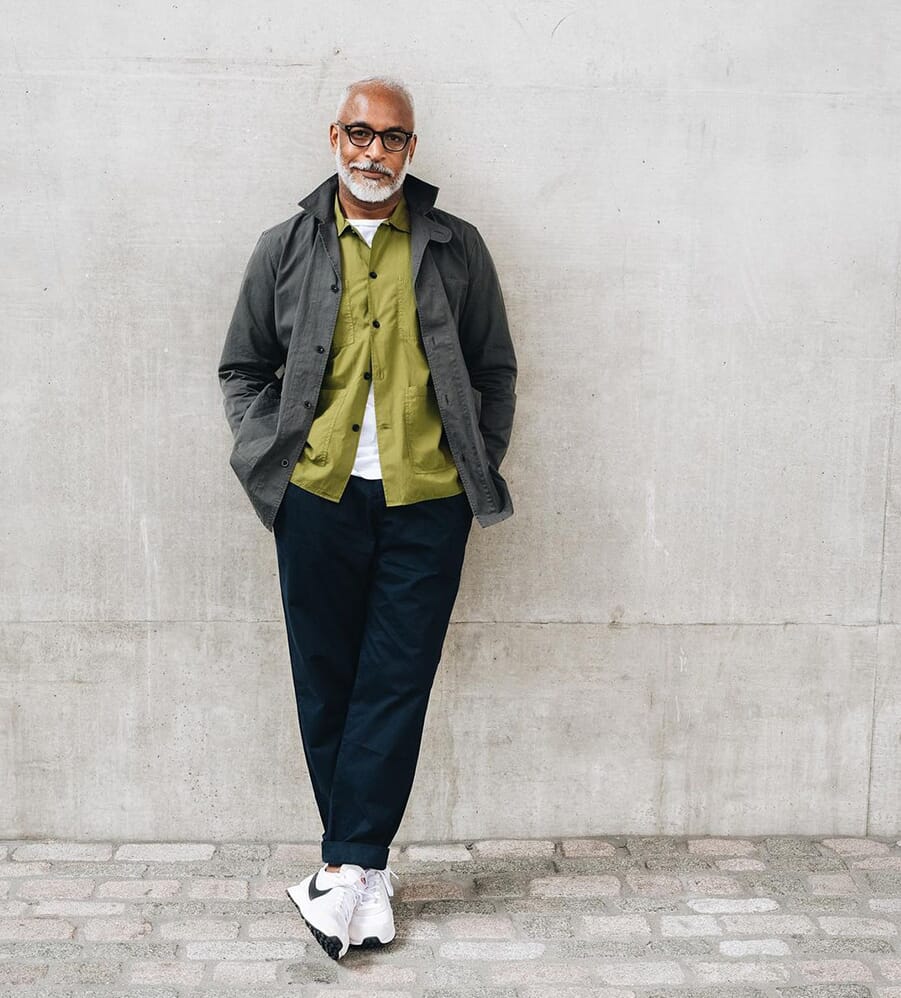 Form&Thread Cord Double Pleated Trouser
These double pleated corduroy trousers from British brand Form&Thread fuse the comfort of sweatpants with the elegance of trousers. Wear them to work as part of a business casual look with a blazer, white tee and Derbies.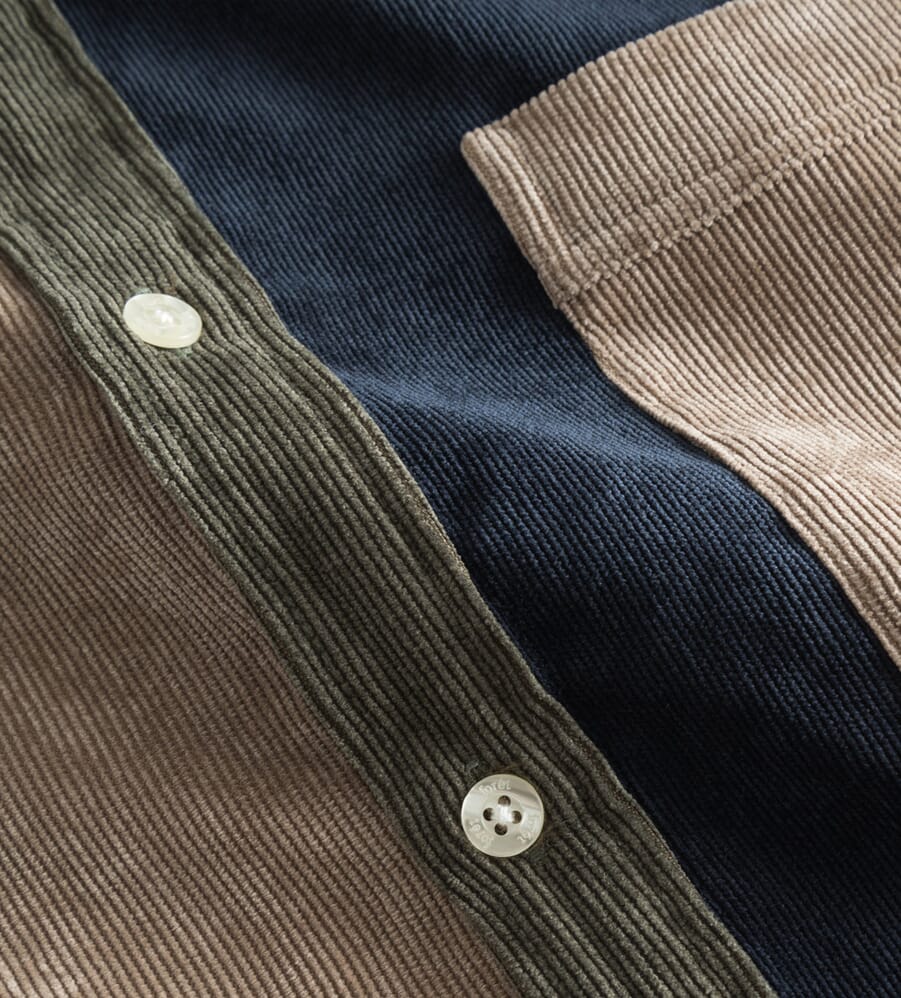 Forét Ground Corduroy Shirt
This organic cotton corduroy shirt from Danish label Forét is designed for ultimate versatility. It's the sort of piece you'll always reach for, whether you're exploring the great outdoors or commuting across the city. The nature-inspired block colours will elevate any outfit without overpowering it.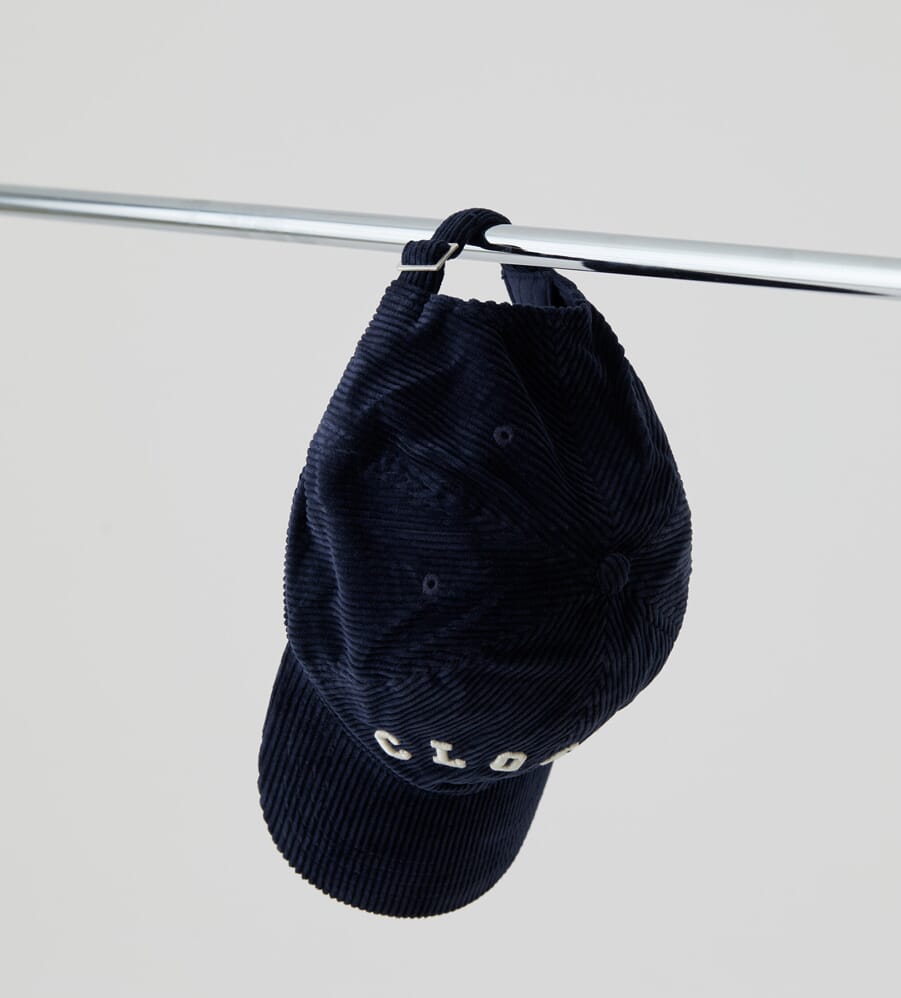 Closed Corduroy Cap
If you're not quite ready to commit to a full corduroy look, this cap from Closed is ideal for adding a touch of texture to your ensemble. With a washed look and Ivy League-inspired embroidery, it provides a subtle vintage aesthetic.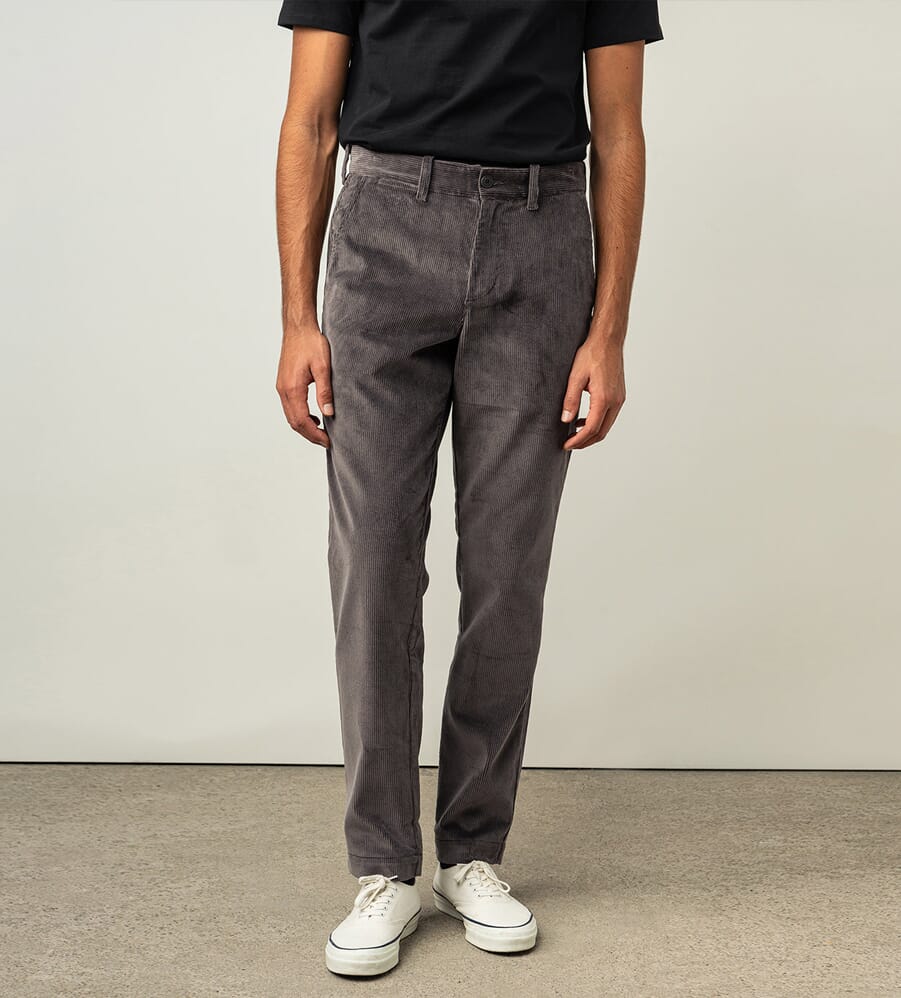 ISTO. Corduroy Trousers
Just as easily dressed up or down, these versatile corduroy trousers from Portuguese brand ISTO. will provide you with endless wear. Team them with an Oxford shirt and corduroy blazer for a casual take on classic suiting.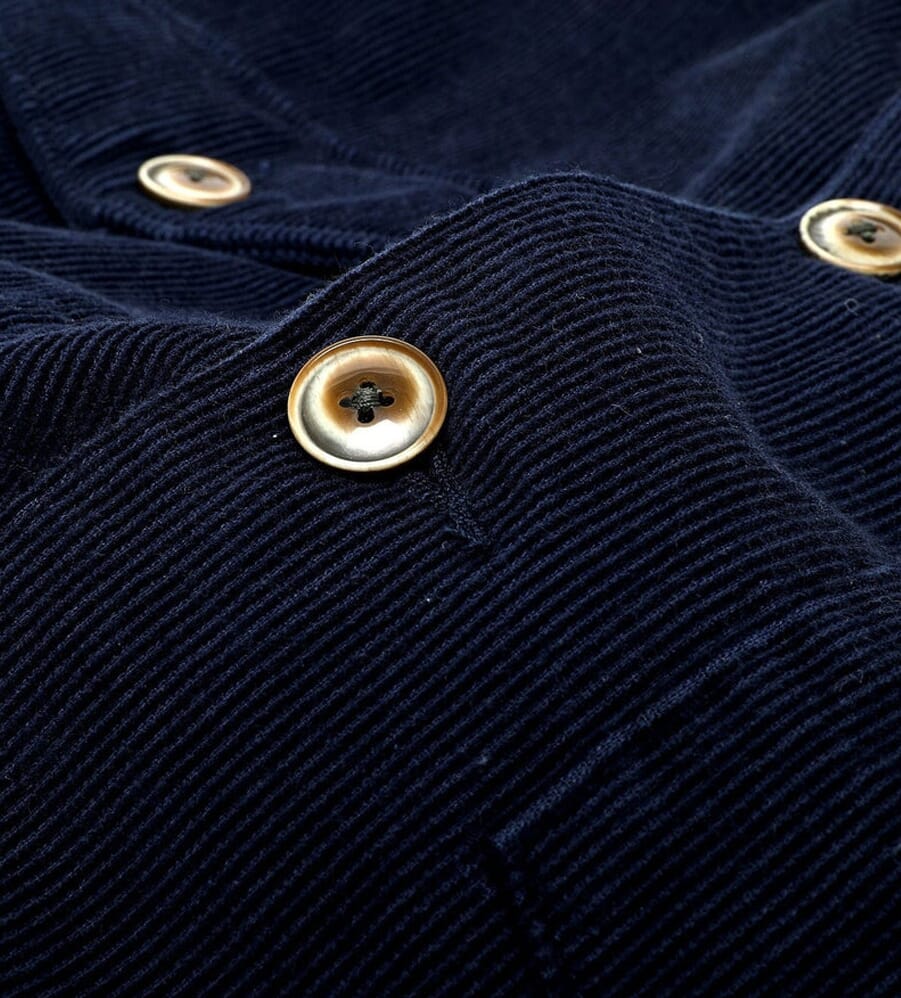 Corridor Corduroy Military Jacket
This military-inspired overshirt from NYC label Corridor is the ultimate transitional layer, perfect for the tricky in-between months when the weather can't quite make up its mind. Throw it on over a T-shirt in the warmer months, or layer it over knitwear when it gets colder.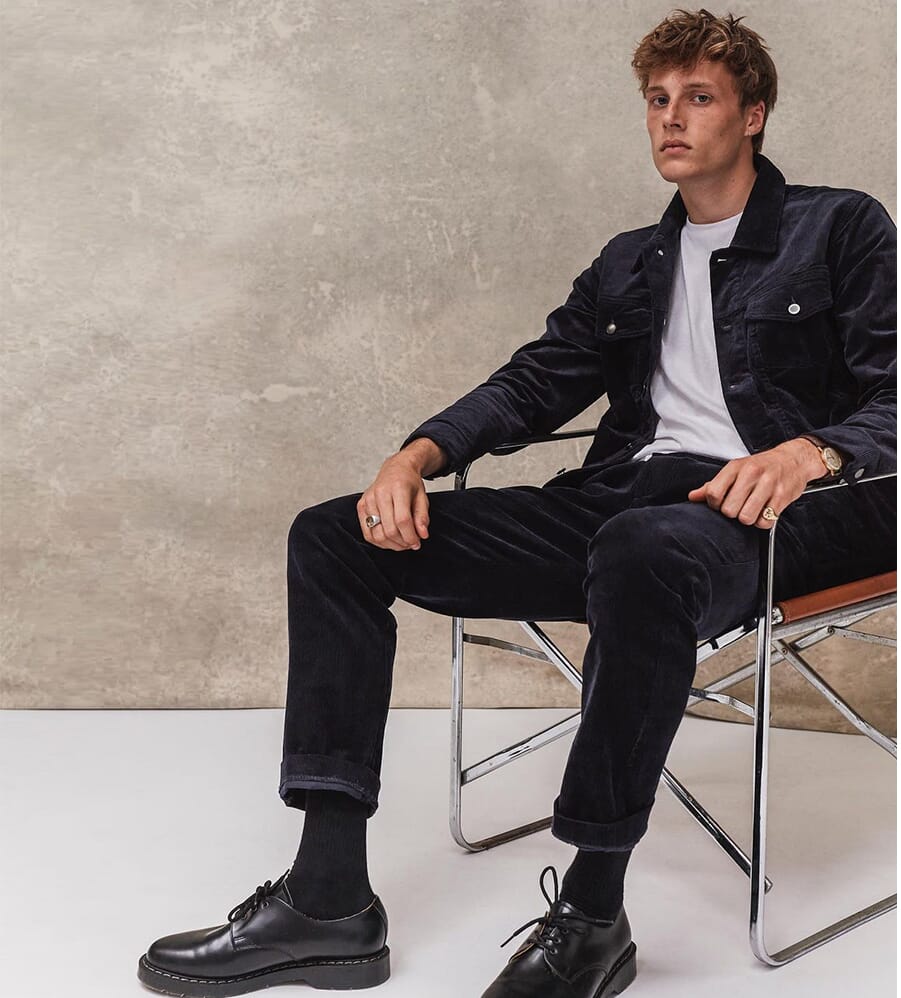 Percival Navy Code Western Jacket
Inject your wardrobe with a subtle dose of Western style, with this American-inspired jacket from London-based menswear label Percival. Its slim fit, clean silhouette and easy-to-wear navy hue make it an ultra-versatile staple that you'll reach for year-round.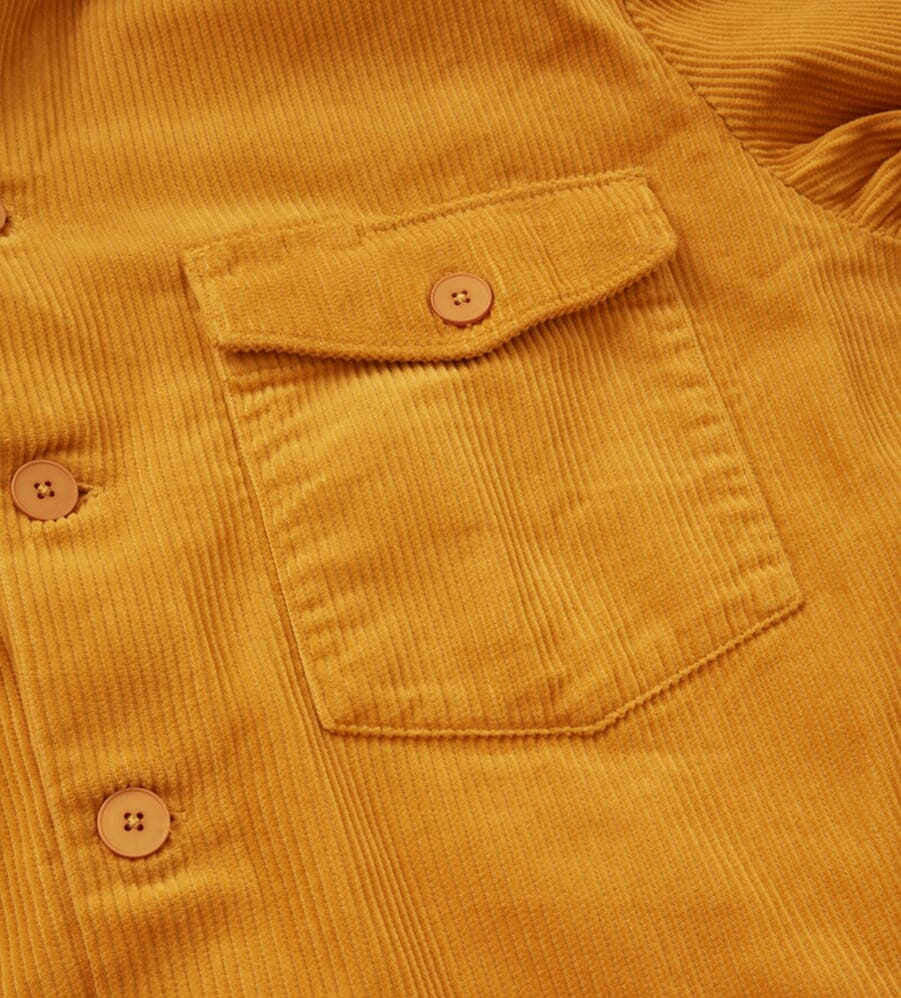 A Day's March Carey Overshirt
Crafted from velvety Italian 9 whale corduroy, this delightful mustard-colour overshirt from Swedish label A Day's March is a smart-casual staple that can easily be dressed up or down. Layer it over a plain white tee and team with jeans and leather trainers for an effortless day-to-night look.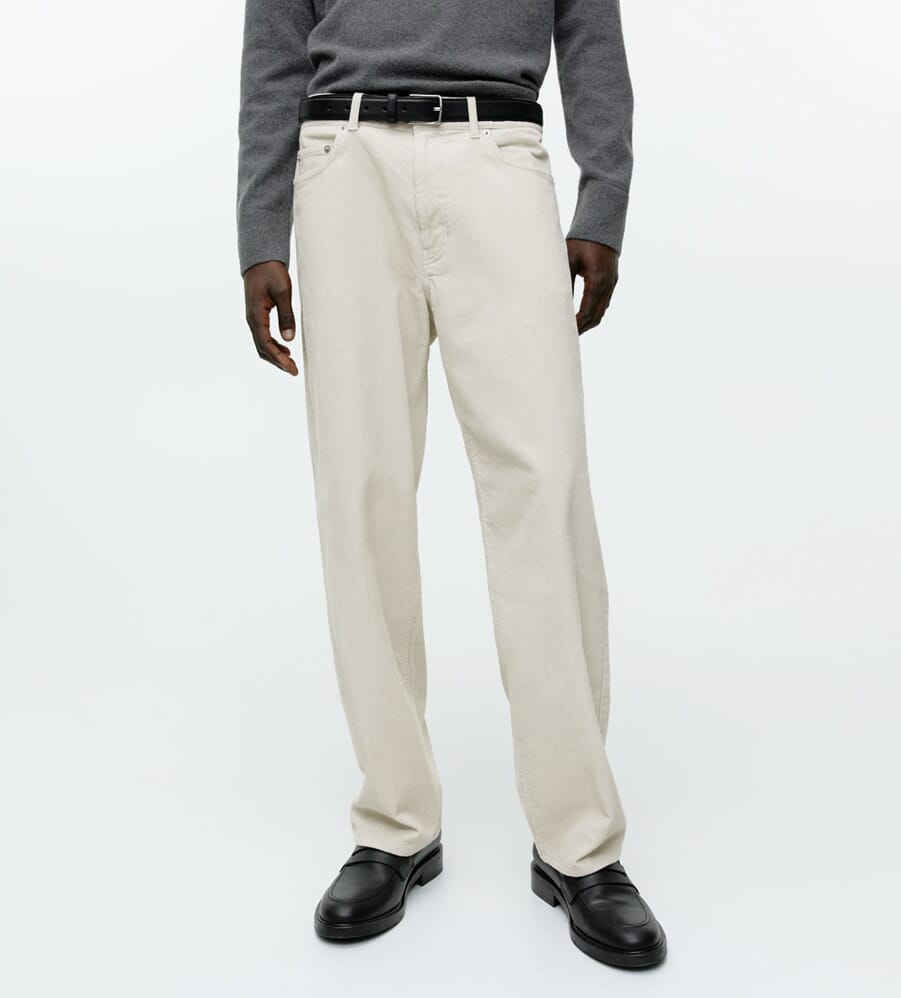 Arket Loose Corduroy Trousers
These wide-leg trousers from Arket are as comfortable as they are stylish, thanks to their loose fit and organic cotton construction. Belt them with a skinny leather belt and tuck in a striped tee for an instantly relaxed Mediterranean-inspired look.
Shop all men's clothing at OPUMO.
---
---