We may be swathed in the darkest depths of winter, but there are a few upsides to this seemingly bleak time of year. Fire-side pints in a cosy pub, bracing country walks and guilt-free box-set binges all come to mind. But top of our list is the opportunity to invest in a suave new overcoat. Long layers, cosy textures and timeless detailing: what's not to love? An overcoat is the ultimate winter outerwear hero, an effortlessly elegant throw-on-and-go piece that will suit any occasion, smart or casual. As the top layer of your ensemble, it's the item that eyes will be initially drawn to – so ensure that first impression is a good one.
Discover our pick of the best men's overcoats below. Invest in the finest quality you can afford and you'll be rewarded with many years of wear.
What to consider when you buy a men's overcoat
Your overcoat is your cool weather go-to both for warmth and for effort-free styling. Choices are wide, and personal preference is mostly guided by how you're going to wear your next men's overcoat.
If you're looking for an artistic, near-bohemian look, choose a longer length. Naturally you'll be warmer and the below-knee overcoat is always a real attention-grabber. Mid-thigh tailoring is more common, and be sure this is what you want before deciding on your selection.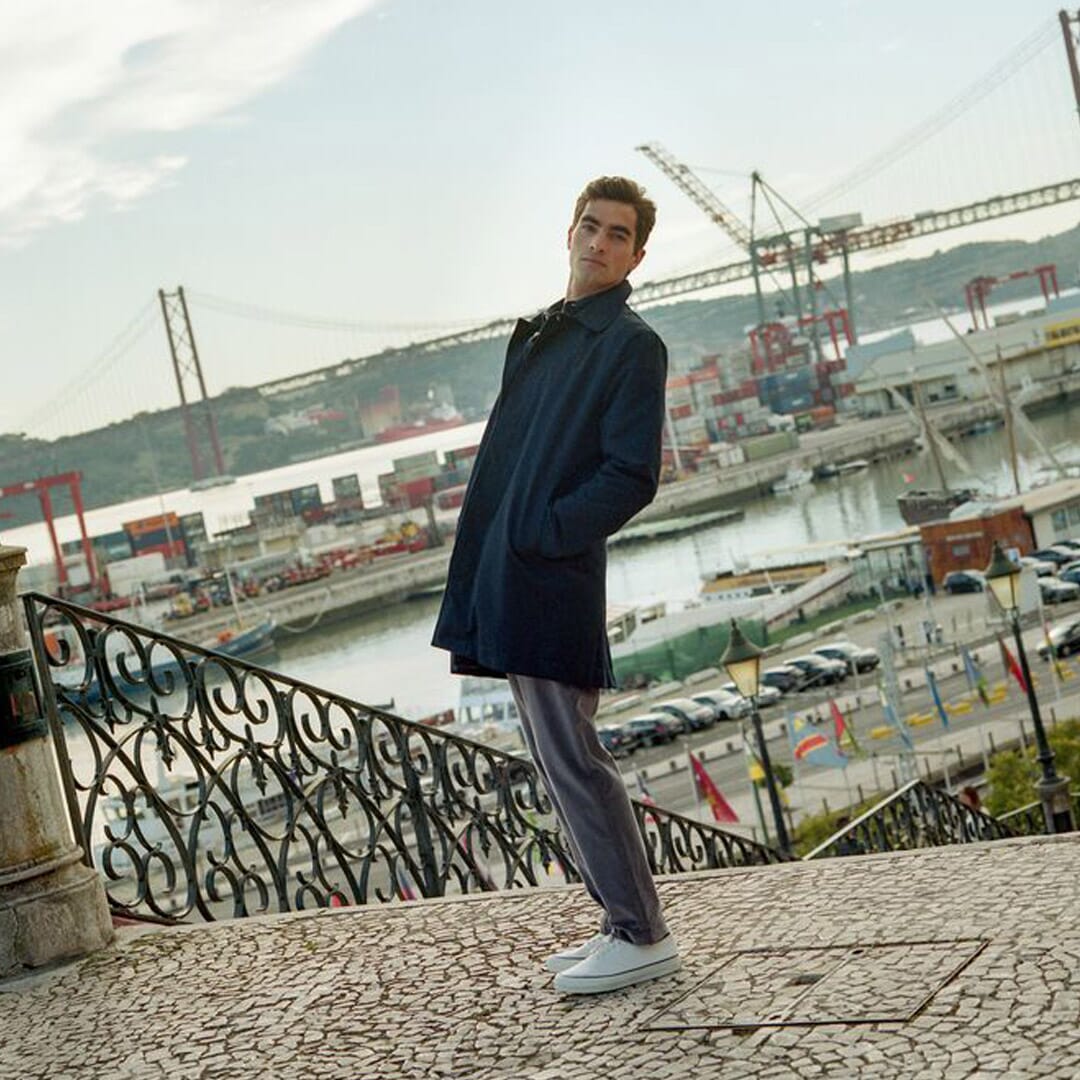 Fabrics are another key area. Wool is dominant, added technical fabrics mean firmer structure wherever you're throwing your overcoat when you get home. Cashmere - either pure cashmere or as a blend - offers the soft-to-the-touch warmth, luxury and breathability that only cashmere can provide.
Above all consider when and where you're going to be wearing your overcoat. Choose a tailored style for a more formal look, or a looser design - think raglan sleeves and a wider cut - for casual styling. Some men's overcoats are cut for a blazer or jacket to be worn underneath, so again delve into the detailing if that's what you're looking for.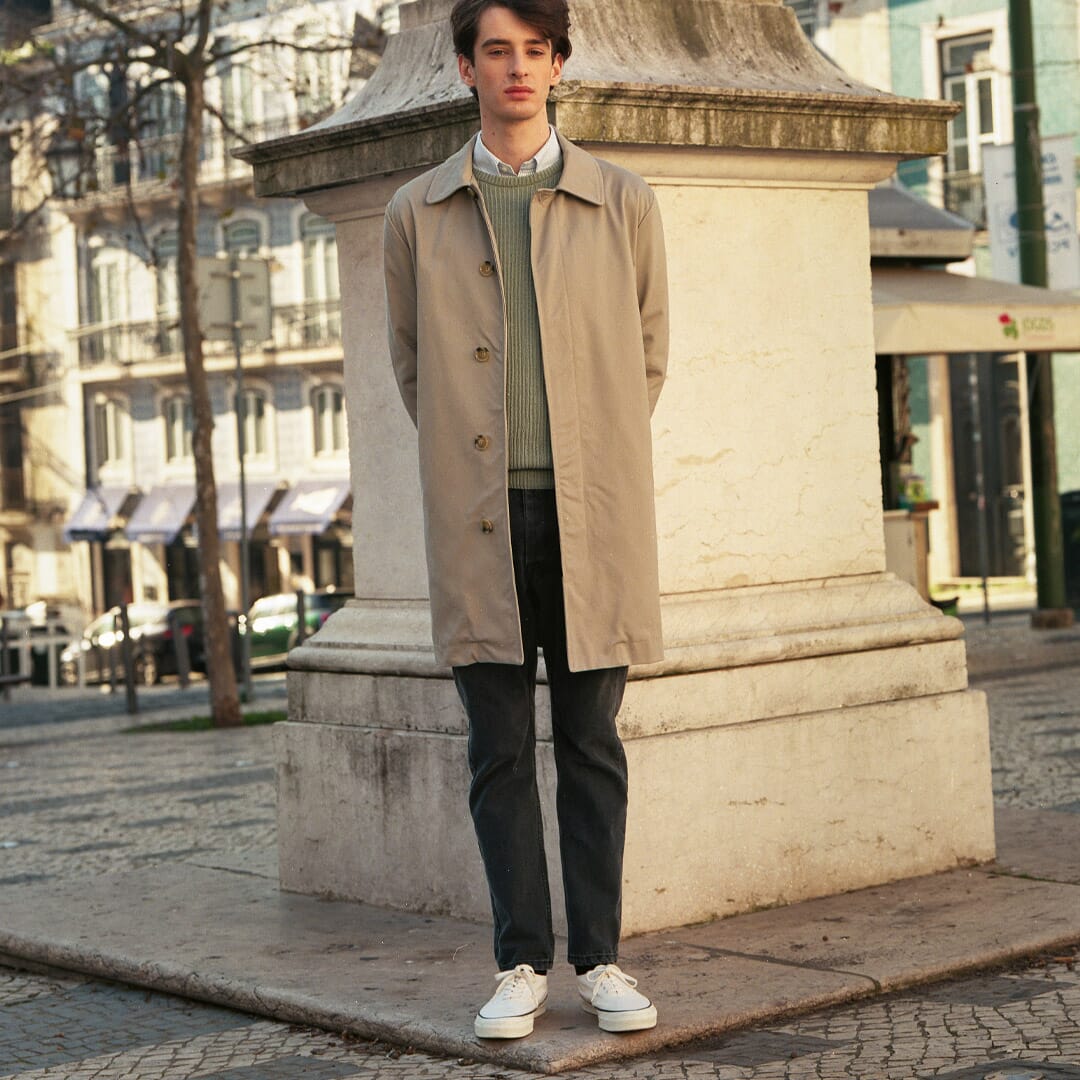 How to wear an overcoat
Classic is - let's get this essential styling said again and again - over suit jacket or blazer and tie. This is the overcoat's home turf, to get you suited, booted, stylish and above all warm through your morning safari in the urban jungle. For casual Cannes-style elegance try your overcoat thrown over shoulders and accessorised with this season's take on the flat cap.
There's far more than this classic approach, however. Contemporary eclectic styling means your overcoat, whether chosen long and relaxed or mid-thigh and tailored, can easily update your favourite t-shirt and jeans, worn with a low-key pair of minimalist sneakers, for the winter months.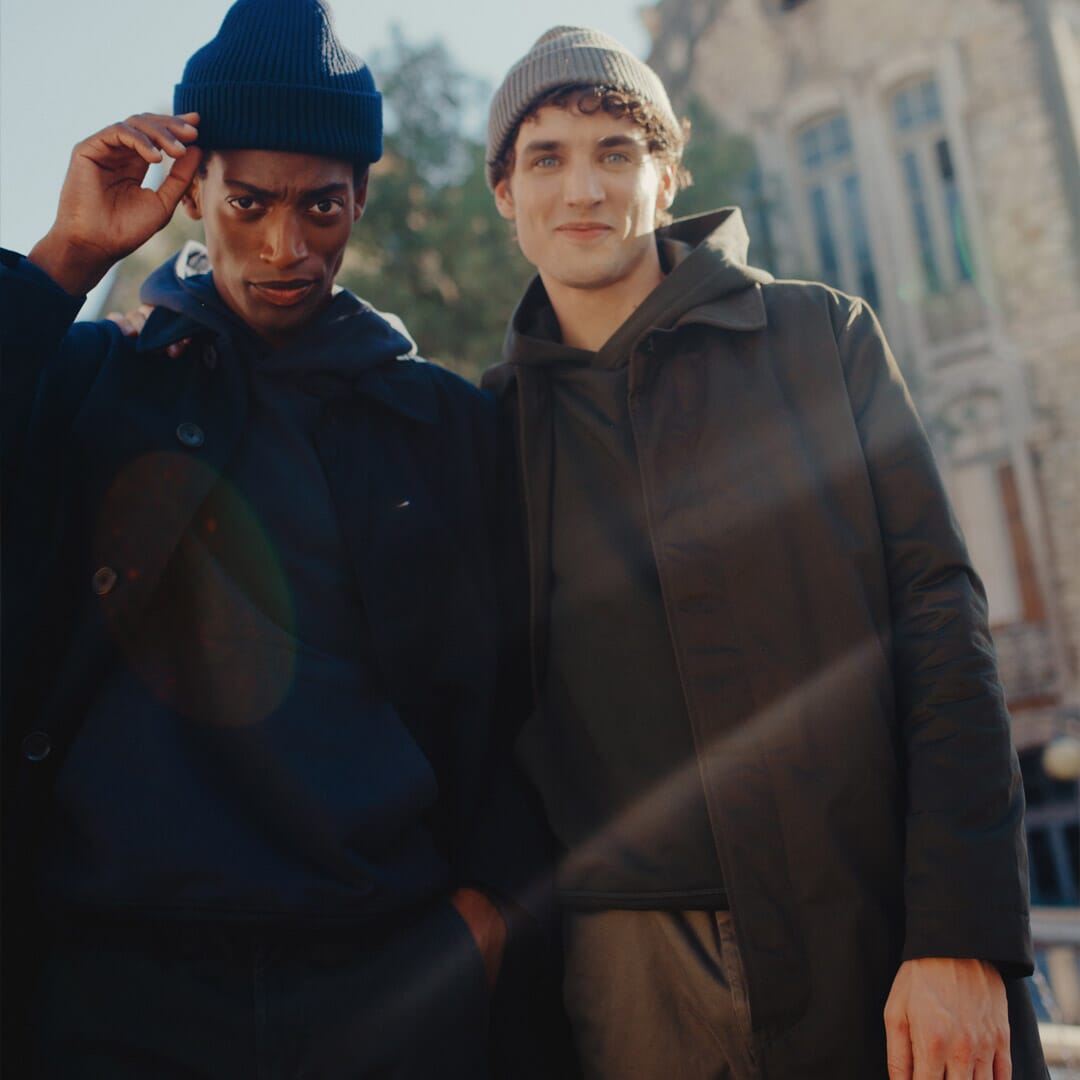 Roll neck jumpers - in cotton, wool or cashmere - are very much at home under an overcoat, adding the option of a primary coloured accent to your winter look, should you choose.  Effortless, instant personal style to take you from pub to cocktails to on-trend restaurant.
The truth is, once you've started experimenting, your overcoat really is a friend for all occasions. Layered with t-shirt and denim jacket, perhaps? Unbuttoned over a cable-knit cashmere sweater or this season's on-trend cardigan? Allow your overcoat both to showcase your personal style and define it. All while keeping you warm. Simple choice now: which to choose?
Best men's overcoats in 2023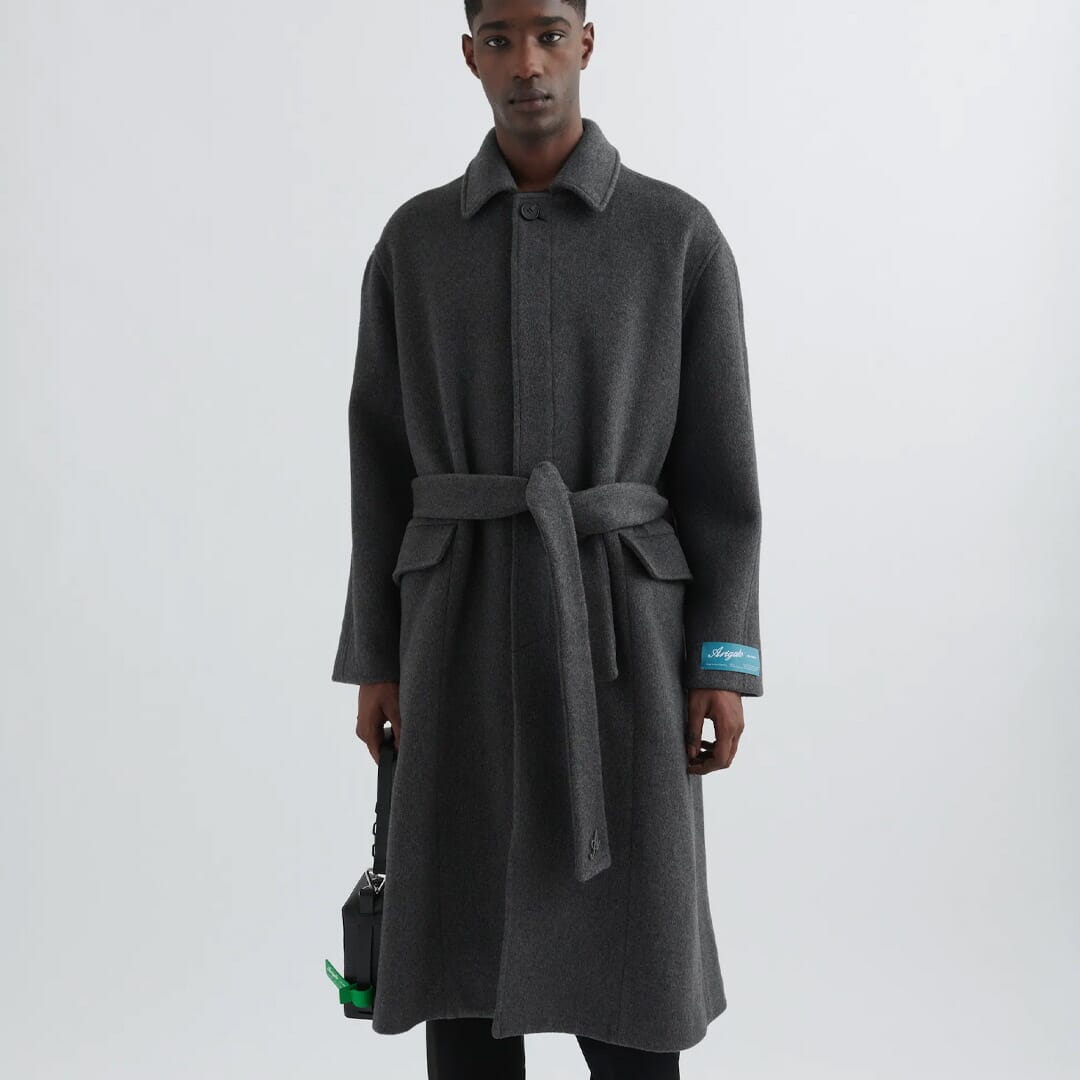 Axel Arigato Robe Wrap Coat
A classic look, reinvented by the exacting Swedish minimalists at Axel Arigato. Crafted from 100% wool, with the addition of a belt, the highly contemporary neat longline silhouette provides a slightly oversized look, for relaxed styling. Perfect for layering: try it over your cosiest Merino wool jumper with raw denim jeans and Derby shoes.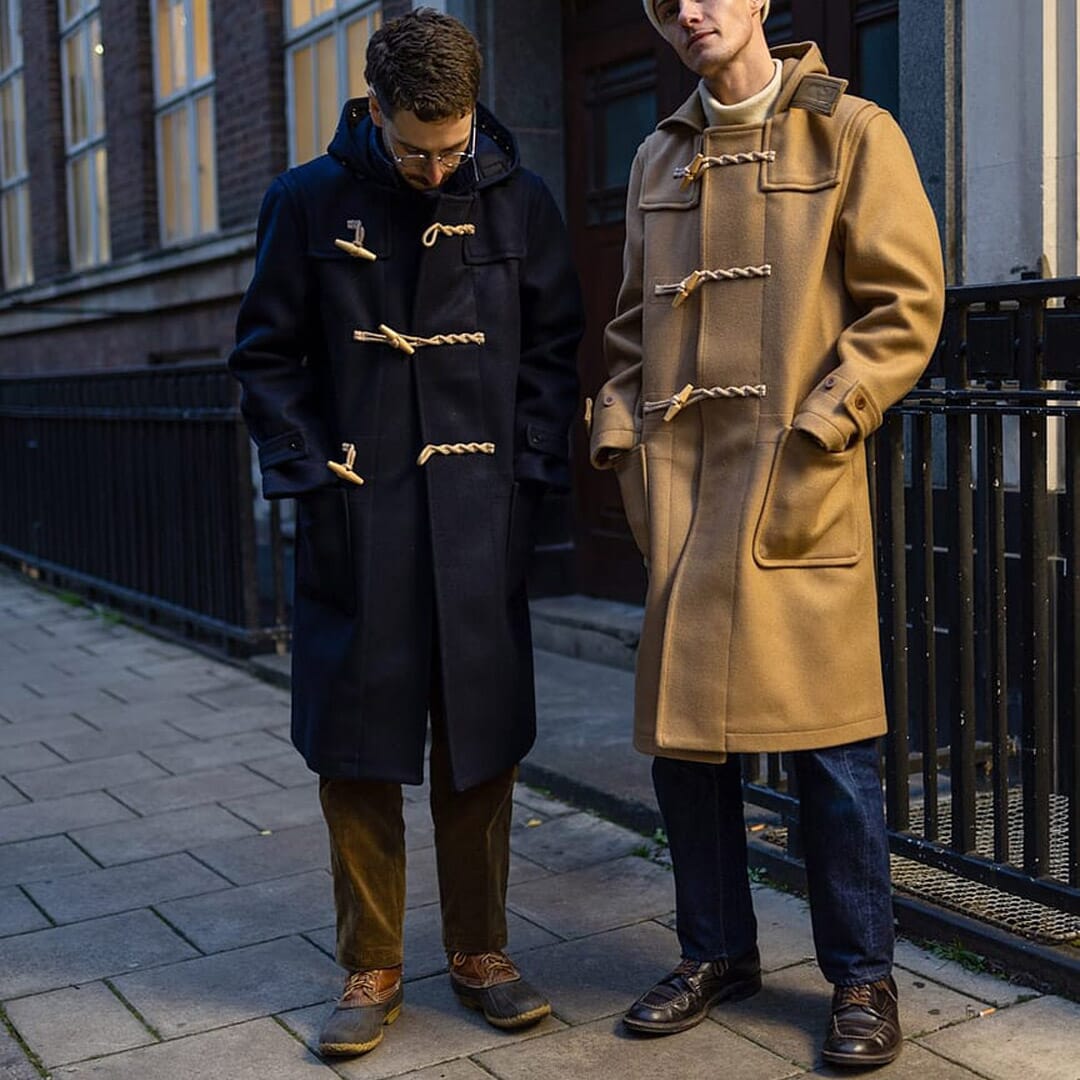 Buzz Rickson's Navy Duffle Coat
A navy duffle coat is an outerwear staple that has stood the test of time and will continue to do so. For a classic design that you'll reach for time and again, look to Buzz Rickson's. The aviation and military jacket experts drew inspiration from an iconic style worn in World War 2, faithfully reproducing it using a heavy duty 34 oz melton wool. Crafted in Japan, it boasts a toggle front closure constructed from natural wood, plus a handy hood with adjustable snap buttons.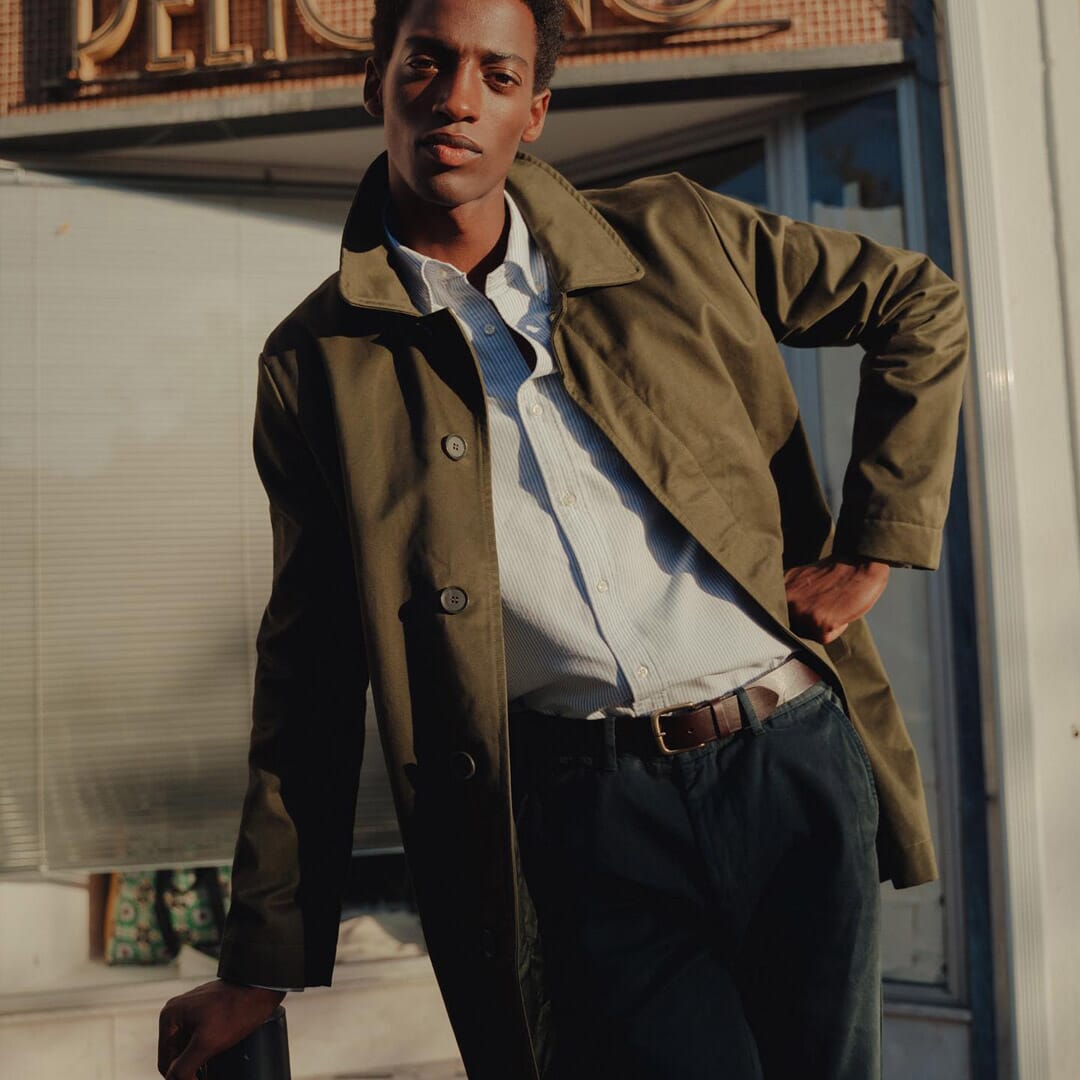 ISTO. Car Coat
Men's overcoats don't come more simple than ISTO.'s Car Coat, a classic design that doesn't need to shout to be heard. Carefully constructed using the finest organic cotton produced in Portugal, it features a smooth certified Tencel lining for ultimate durability. A straight silhouette lends it a flattering fit.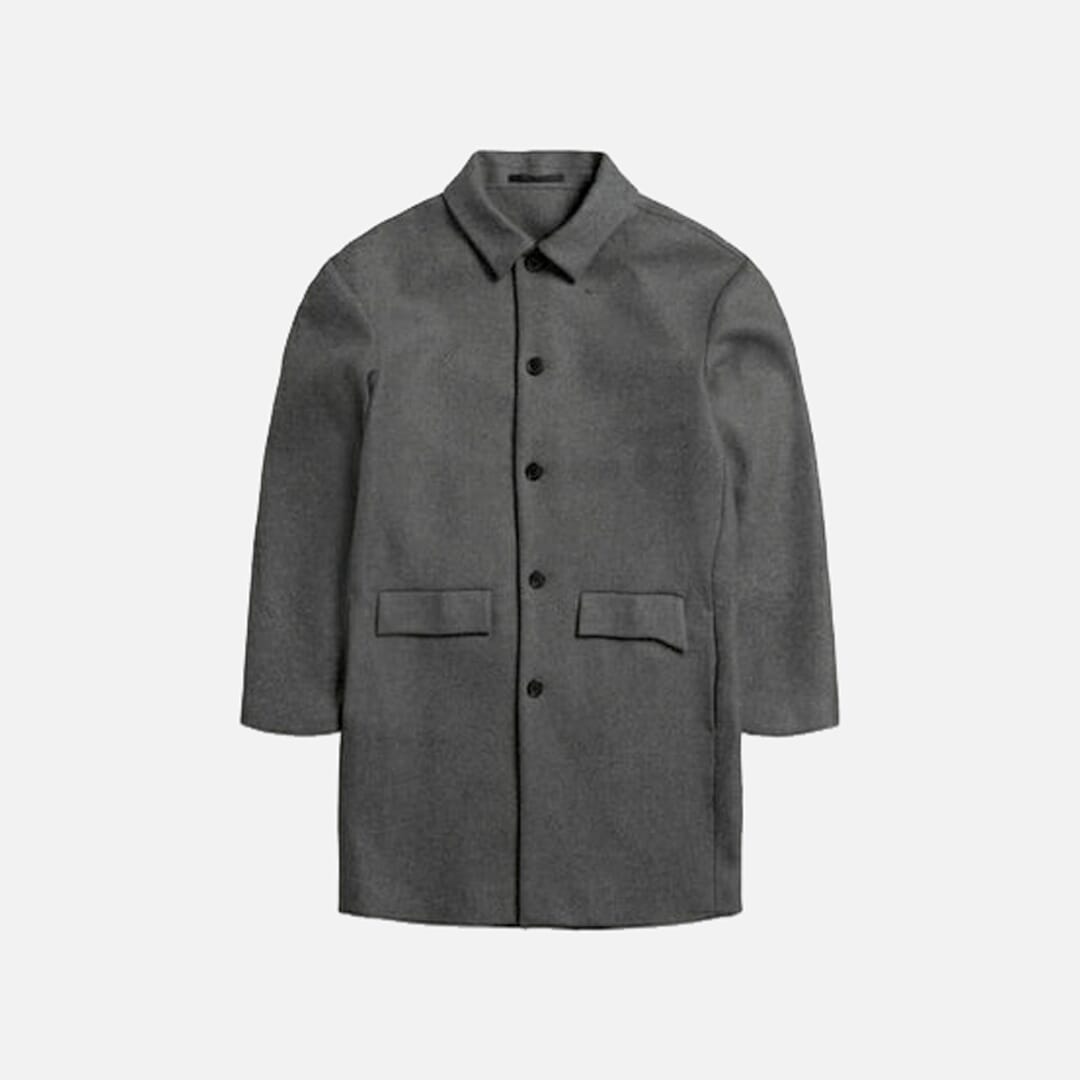 ASKET The Wool Coat
Stockholm's ASKET want you to have less in your wardrobe. Less, that is, of better: their classically-cut Wool Coat is an essential case in point. Feel is instantly deluxe. Italian felted double twill fabric ensures luxury and through, sourcing from 100% recycled wool adds sustainability. Clean-cut design features cutaway collar, with raglan back sleeves, and patch front pockets. Water repellent and breathable, it's all the overcoat you'll need.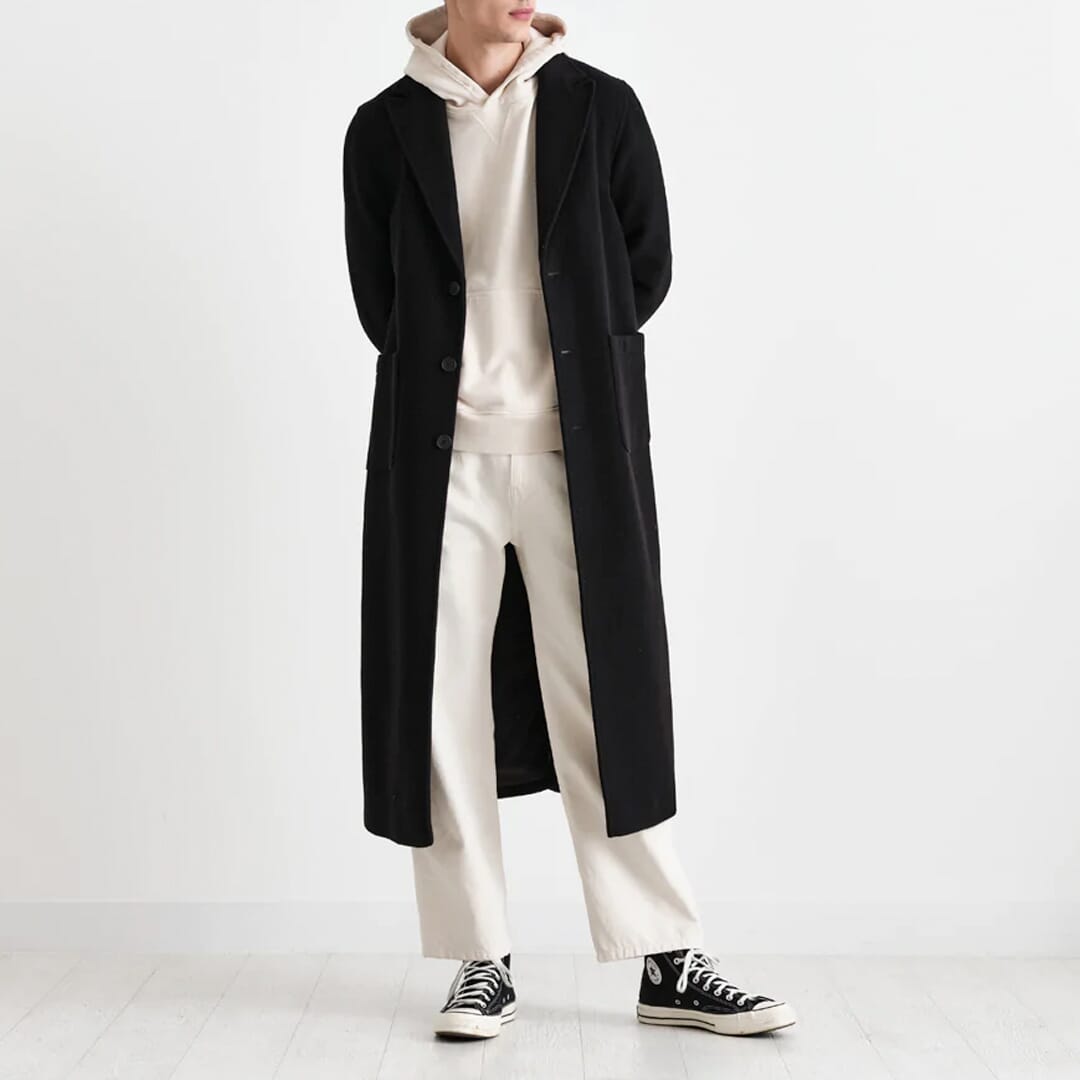 Wax London Melton Wool Condo Coat
You can never go wrong with a classic long black overcoat, and this version from Wax London gets our pick. Inspired by "art loving, black coffee drinking, jazz listening, stylish looking free spirits", it gives off some seriously edgy energy. Think of it as a super-stylish blanket. Throw it on over anything from a slick suit to your comfiest sweats.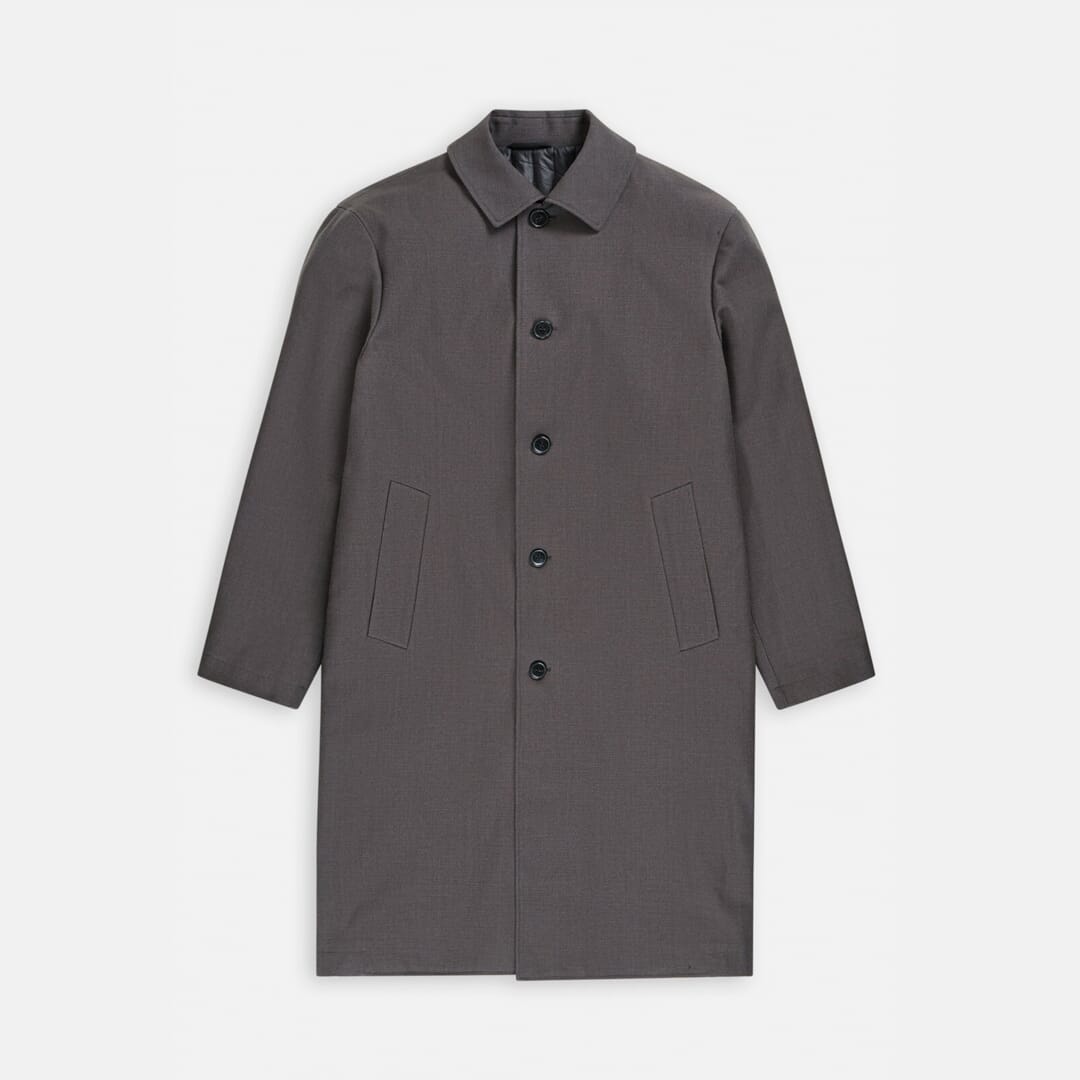 Closed Virgin Wool & Cotton Coat
Impeccably tailored luxury warmth, hand-crafted by a Dutch family firm in Morocco for the German essentials specialists at Closed. Upper body area is lightly padded for winter cosiness and fit, structured Italian wool/cotton mix ensures style, breathability - and protection from harsh winds. Welted exterior pockets, buttoned inside pockets for extra security, centred box pleat to the back adds to tailored styling.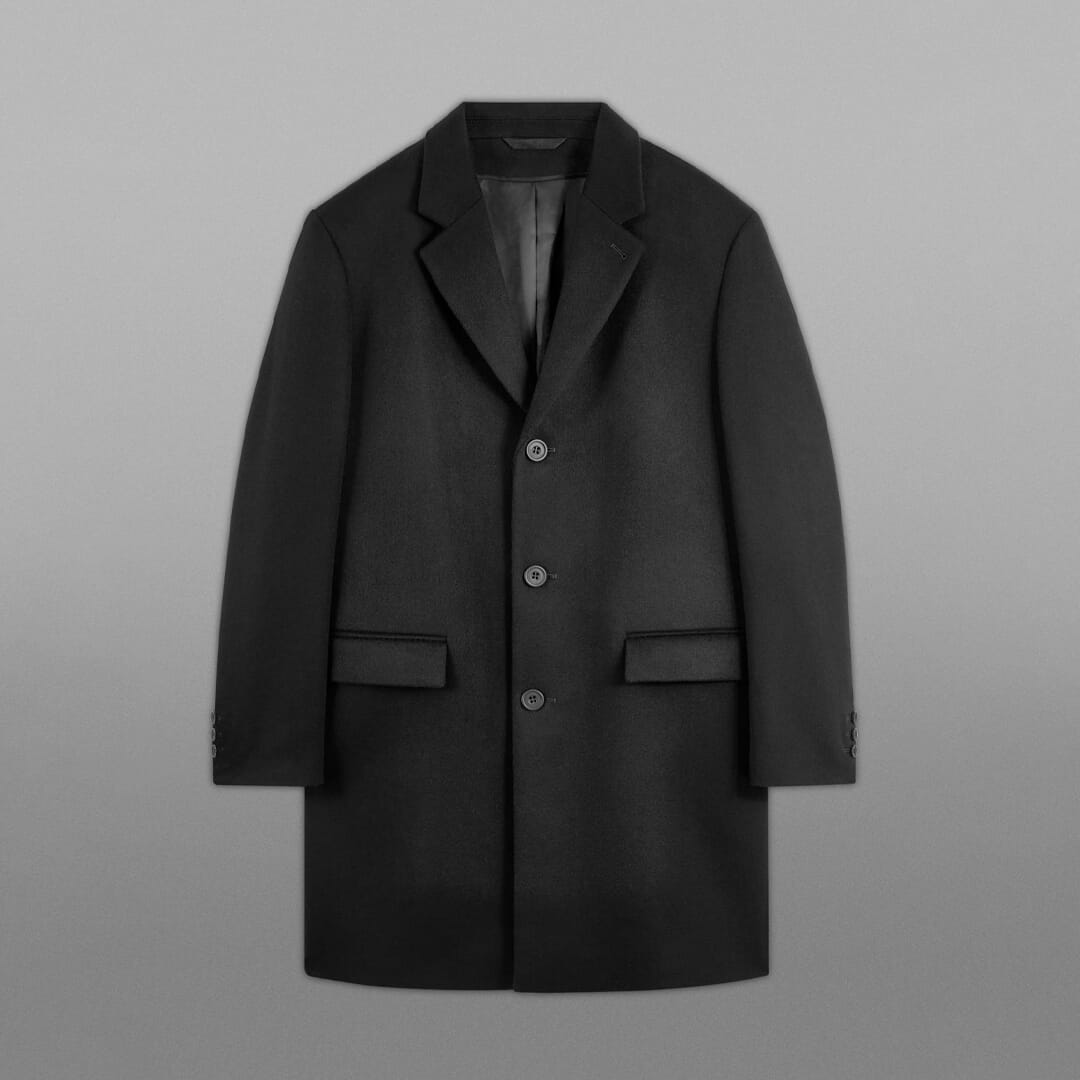 COS Atelier The Single-Breasted Cashmere Coat
Stealth luxury through and through in this deluxe piece from the limited edition COS Atelier collection. Fabric is 100% recycled cashmere, for both the ultimate in luxury and the maximum in sustainability. Single-breasted classic fit has three-button closure and is tailored for a mid-thigh fit, featuring back vent and detailing to match versatile black colourway. Black buttons and satin black lining allow you to style this winter essential with monotone layering or primary-coloured polo. Soft, subtle, essential.
For more essential outerwear, check out our guide to men's chore jackets.
---
---