Cooler weather offers attractive options for keeping warm while keeping up with your personal style. The best overcoats are the essential answer for any discerning wardrobe. Contemporary tailoring means men's overcoats are more versatile now than ever before, and just as easily worn with sneakers, your favourite worn jeans and t-shirt as they are styled with brogues, suit and tie for more formal settings. From cashmere to technical fabrics, East Coast preppy to Swedish minimalism, we've come up with some of the best men's overcoats to buy in 2022 - plus, first, a few insider tips.
What to consider when you buy a men's overcoat
Your overcoat is your cool weather go-to both for warmth and for effort-free styling. Choices are wide, and personal preference is mostly guided by how you're going to wear your next men's overcoat.
If you're looking for an artistic, near-bohemian look, choose a longer length. Naturally you'll be warmer and the below-knee overcoat is always a real attention-grabber. Mid-thigh tailoring is more common, and be sure this is what you want before deciding on your selection.
Fabrics are another key area. Wool is dominant, added technical fabrics mean firmer structure wherever you're throwing your overcoat when you get home. Cashmere - either pure cashmere or as a blend - offers the soft-to-the-touch warmth, luxury and breathability that only cashmere can provide.
Above all consider when and where you're going to be wearing your overcoat. Choose a tailored style for a more formal look, or a looser design - think raglan sleeves and a wider cut - for casual styling. Some men's overcoats are cut for a blazer or jacket to be worn underneath, so again delve into the detailing if that's what you're looking for.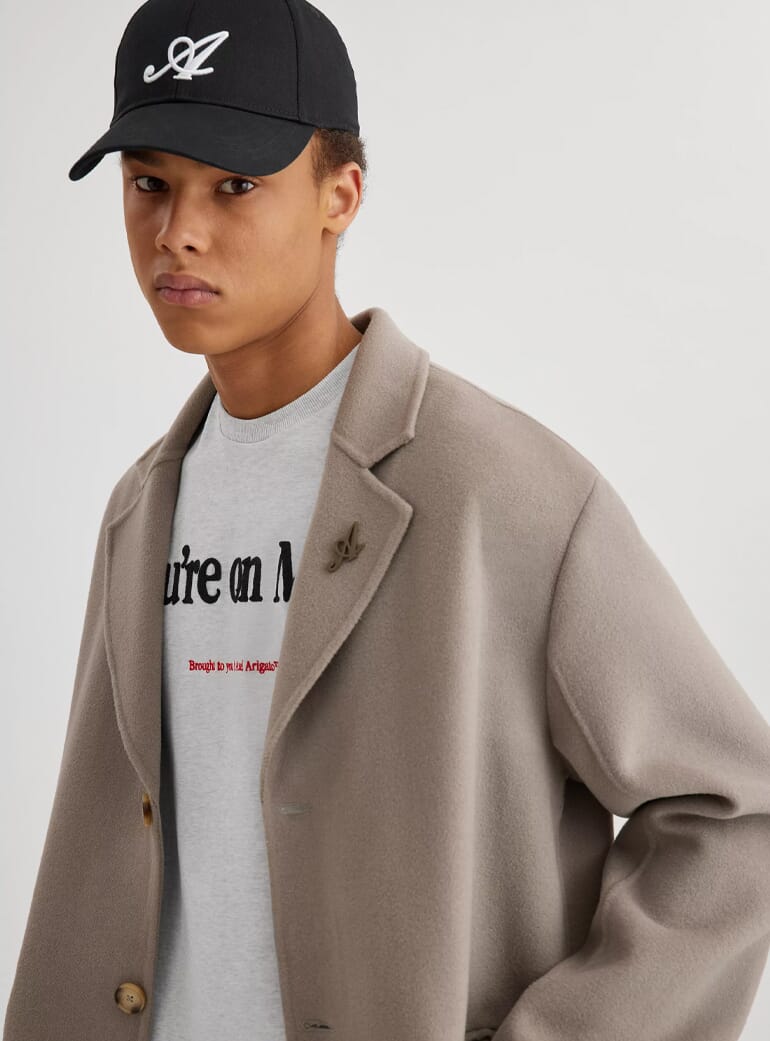 How to wear an overcoat
Classic is - let's get this essential styling said again and again - over suit jacket or blazer and tie. This is the overcoat's home turf, to get you suited, booted, stylish and above all warm through your morning safari in the urban jungle. For casual Cannes-style elegance try your overcoat thrown over shoulders and accessorised with this season's take on the flat cap.
There's far more than this classic approach, however. Contemporary eclectic styling means your overcoat, whether chosen long and relaxed or mid-thigh and tailored, can easily update your favourite t-shirt and jeans, worn with a low-key pair of minimalist sneakers, for the winter months.
Roll neck jumpers - in cotton, wool or cashmere - are very much at home under an overcoat, adding the option of a primary coloured accent to your winter look, should you choose.  Effortless, instant personal style to take you from pub to cocktails to on-trend restaurant.
The truth is, once you've started experimenting, your overcoat really is a friend for all occasions. Layered with t-shirt and denim jacket, perhaps? Unbuttoned over a cable-knit cashmere sweater or this season's on-trend cardigan? Allow your overcoat both to showcase your personal style and define it. All while keeping you warm. Simple choice now: which to choose?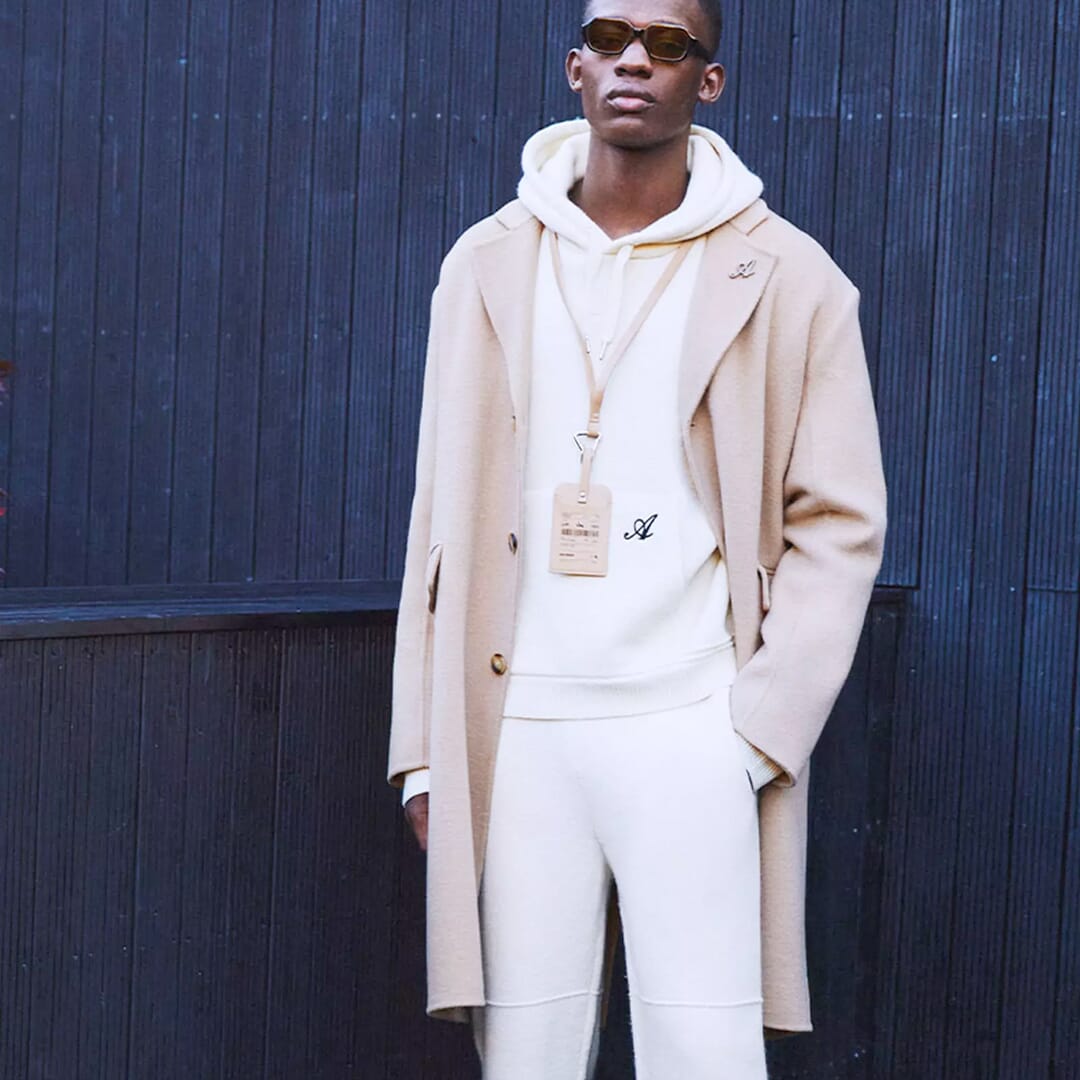 Best men's overcoats in 2022
Axel Arigato Fiction Wool Coat
Classic look, reinvented by the exacting Swedish minimalists at Axel Arigato. Crafted from 100% double-faced wool, with flap pockets to the front and slit to the rear. Highly contemporary deconstructed silhouette provides slightly oversized look, for relaxed styling. Three-button closure uses imitation horn, again updating time-honoured overcoat traditions. Meticulous detailing also includes Axel Arigato's signature A as a removable lapel pin.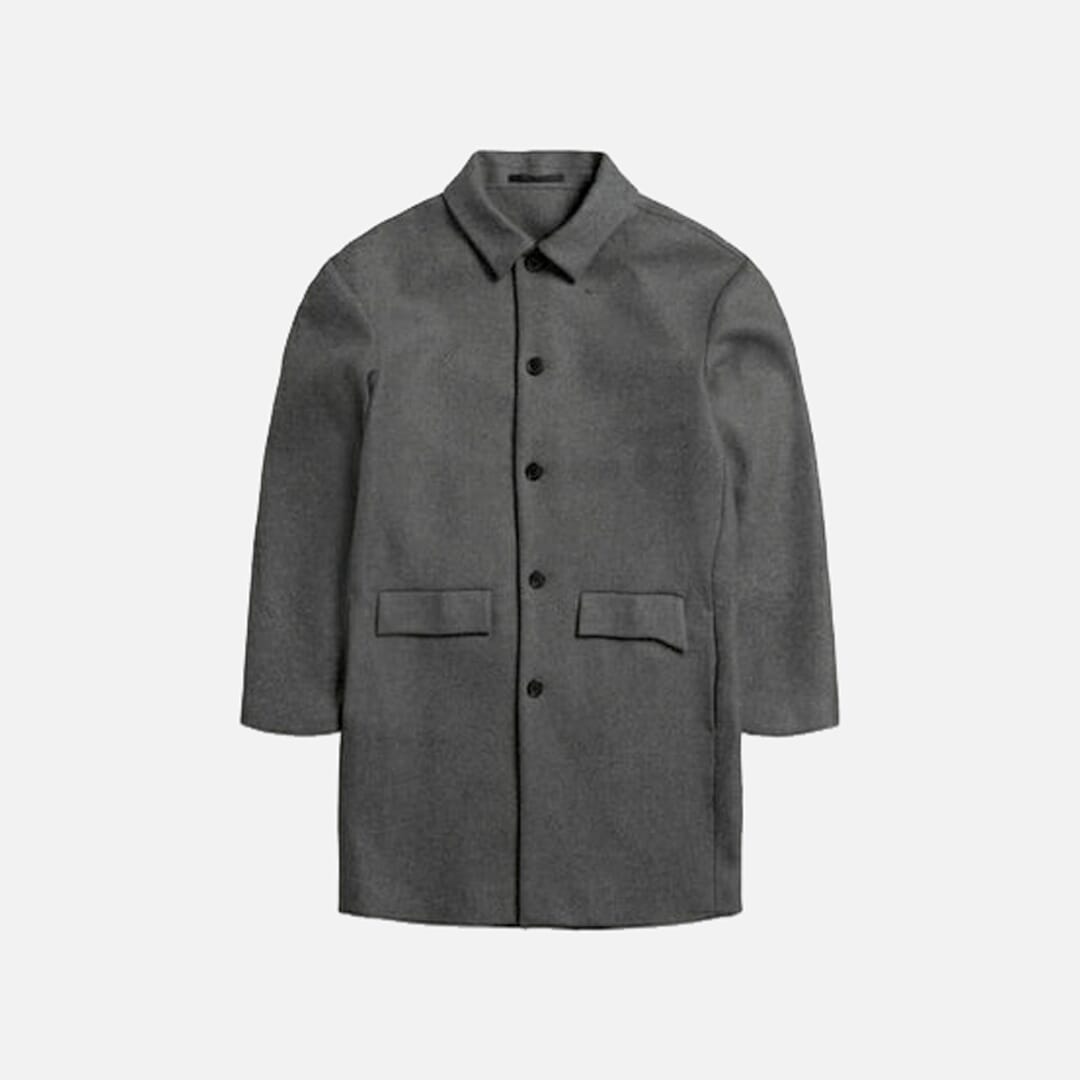 ASKET The Wool Coat
Stockholm's ASKET want you to have less in your wardrobe. Less, that is, of better: their classically-cut Wool Coat is an essential case in point. Feel is instantly deluxe. Italian felted double twill fabric ensures luxury and through, sourcing from 100% recycled wool adds sustainability. Clean-cut design features cutaway collar, with raglan back sleeves, and patch front pockets. Water repellent and breathable, it's all the overcoat you'll need.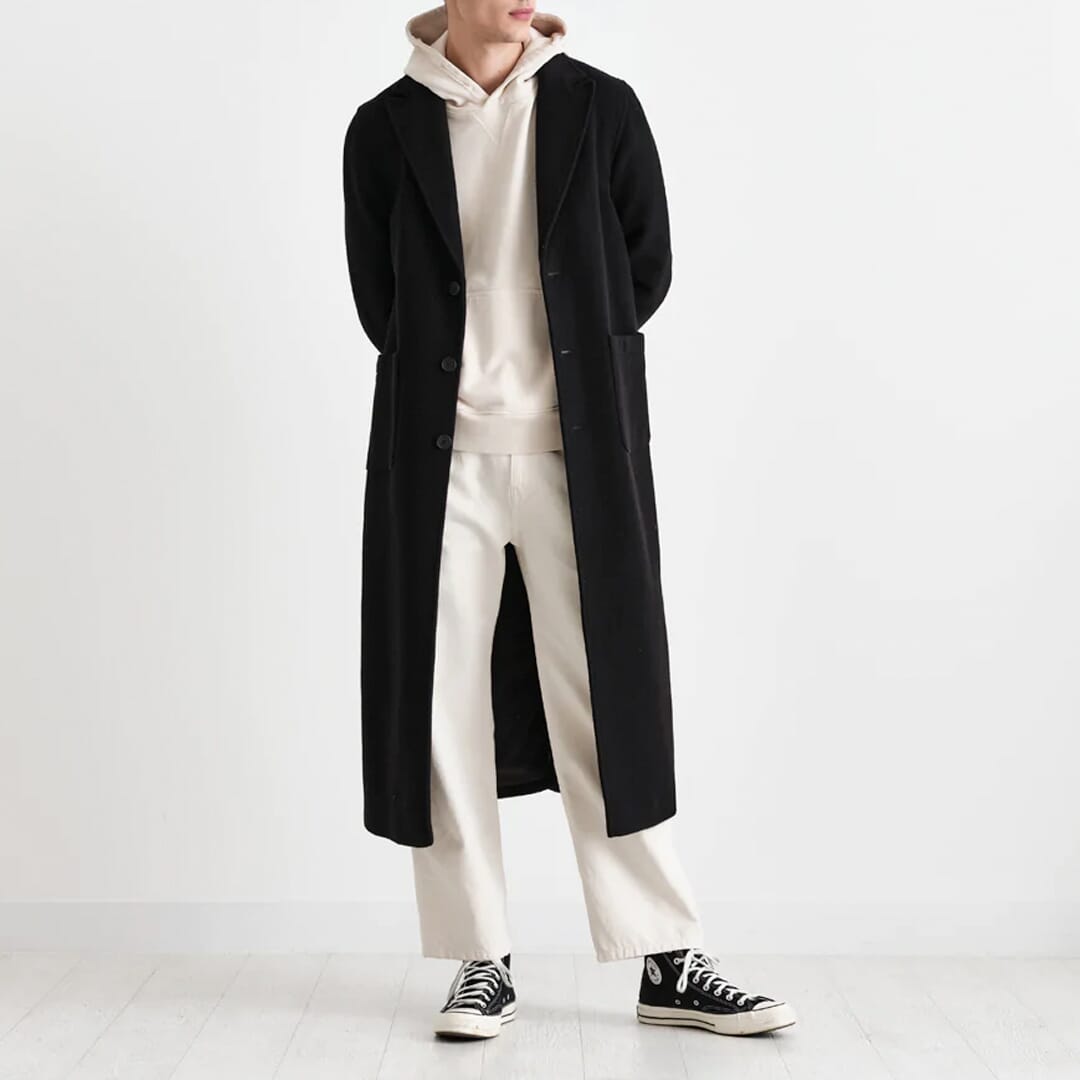 Wax London Melton Wool Condo Coat
Channel your inner bohemian with Wax London's Condo Coat, referencing artists' love for a long black coat to sweep around in. Sophistication is the name of the game here, length is the key to the look, style is single-breasted, crafting from wool blend ensures structure remains true however bohemian your day becomes, Italian lining further adds to style. Easily dressed up or knowingly dressed down.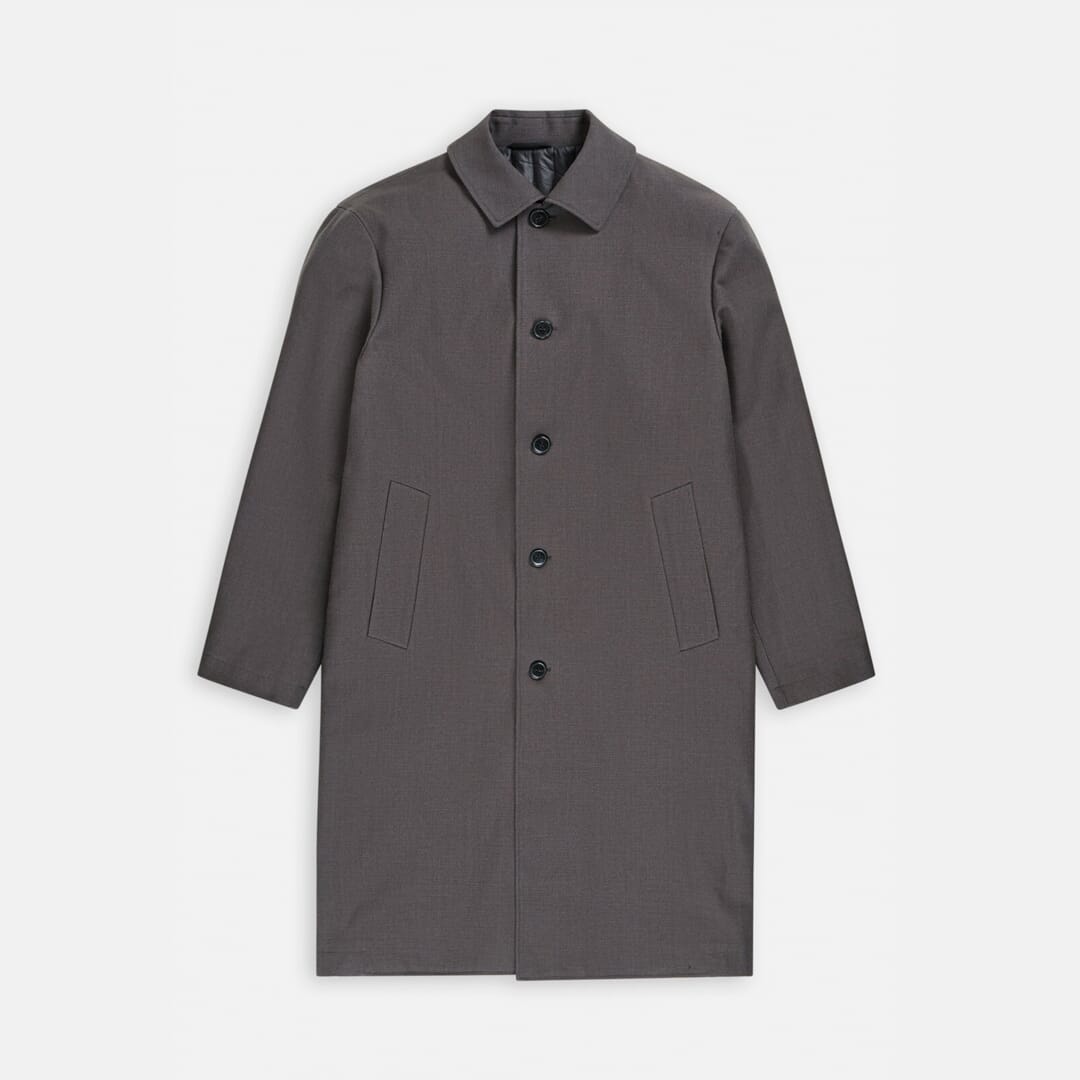 Closed Virgin Wool & Cotton Coat
Impeccably tailored luxury warmth, hand-crafted by Dutch family firm in Morocco for the German essentials specialists at Closed. Upper body area is lightly padded for winter cosiness and fit, structured Italian wool/cotton mix ensures style, breathability - and protection from harsh winds. Welted exterior pockets, buttoned inside pockets for extra security, centred box pleat to the back adds to tailored styling.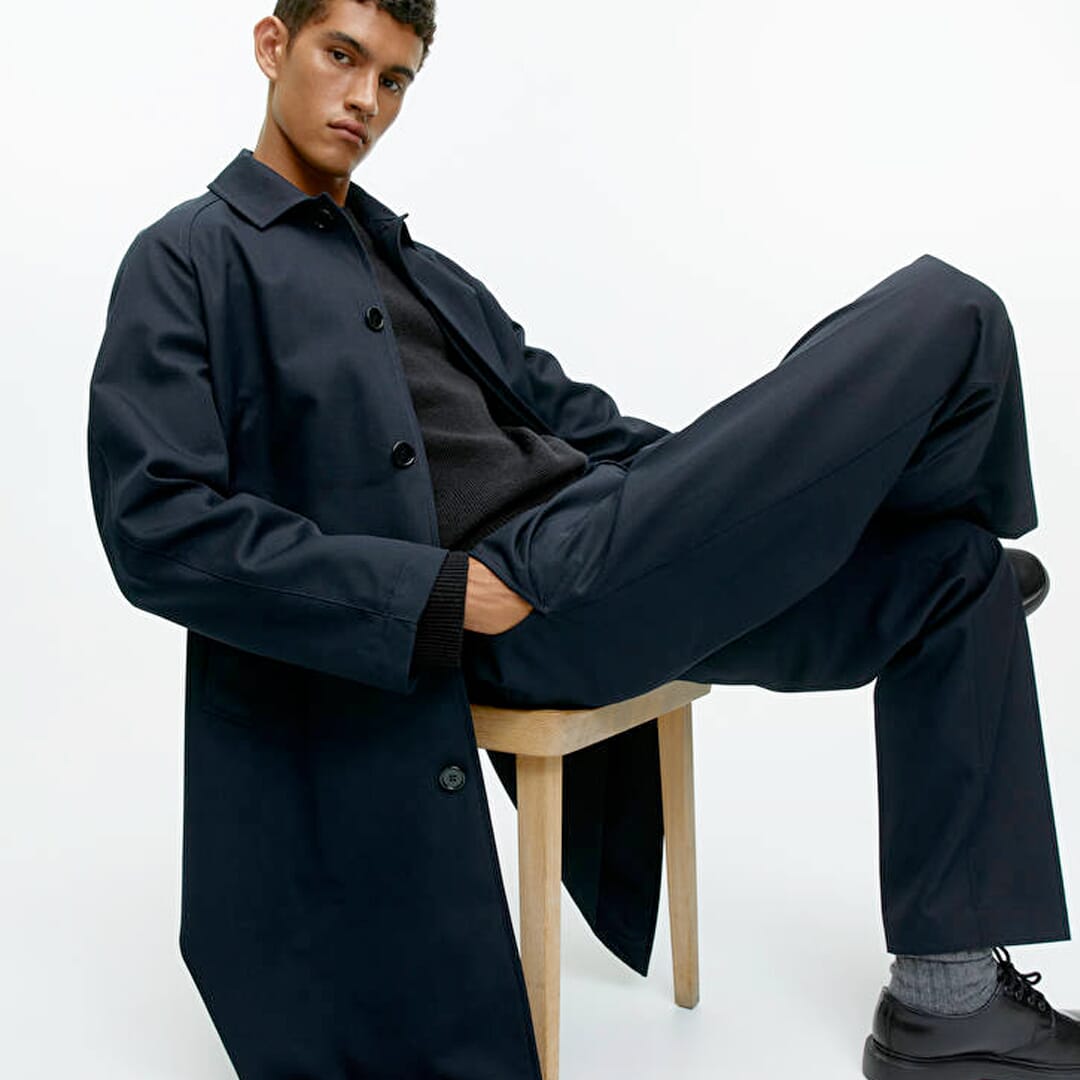 Arket Wool Twill Overcoat
Arket's designed-in-Sweden mission is for sustainable, accessible quality, transparently crafted. Responsibly-sourced 70% wool and recycled 30% polyester combine in their relaxed fit, below-knee Wool Twill Overcoat, with hidden front button-fastening adding to a distinct style. Detailed with raglan sleeves adding to the roomy feel, with welted pockets and two inside pockets for added security to your personal electronics.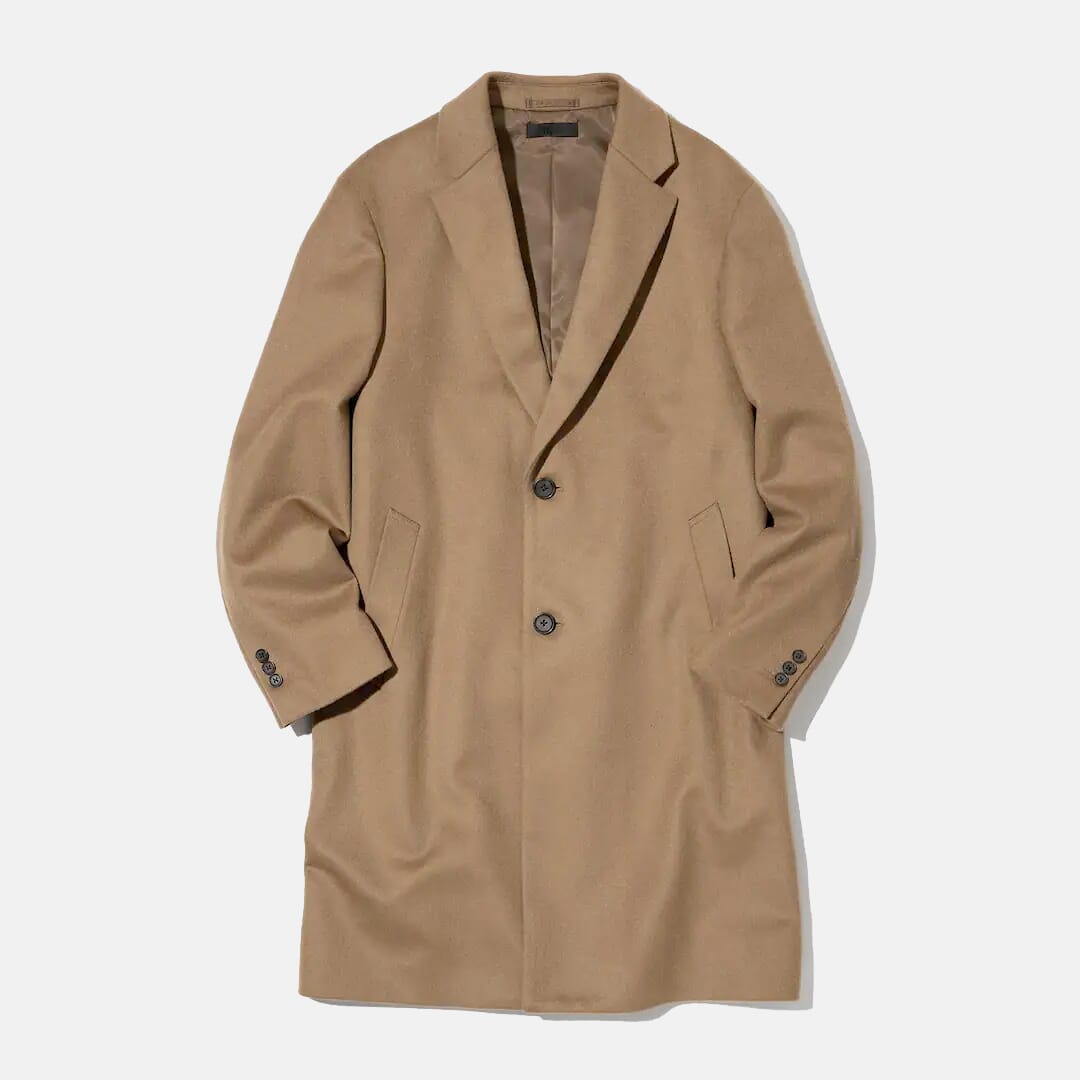 Uniqlo Wool Cashmere Overcoat
Sleek and luxurious in both fabric and design from Japanese minimalist gurus Uniqlo. They've used the most deluxe of fabrics to create a luxurious essential. Combining 10% cashmere with 90% fine wool, the result is a premium texture in a mid-thigh cut, designed with sufficient room to be worn fitted over blazer or jacket, or relaxed over t-shirt or polo neck. Two-button closure is - in characteristic Uniqlo style - both functional and contemporary.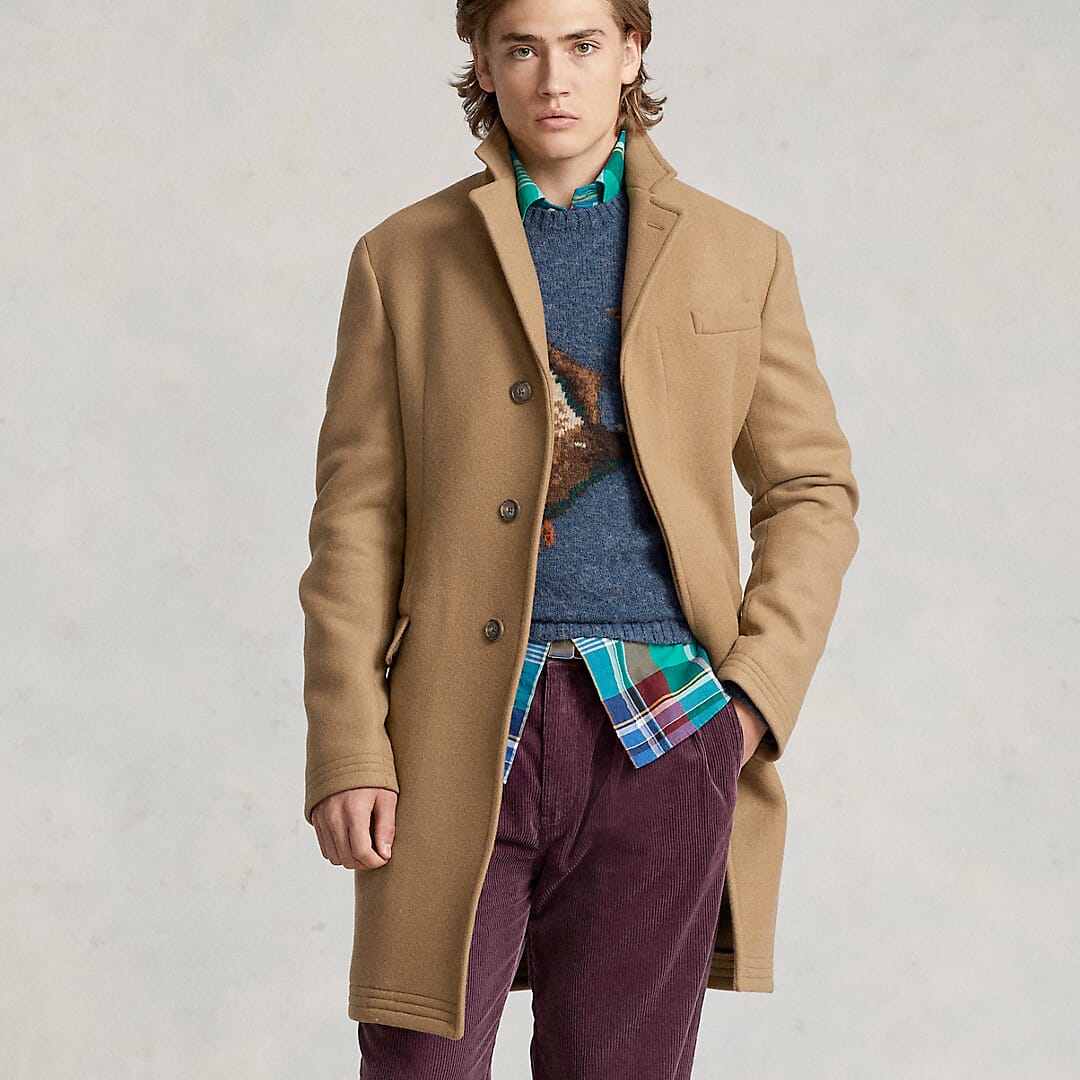 Polo Ralph Lauren Wool-Blend Topcoat
East Coast preppy style comes no better than this definitive piece from Polo Ralph Lauren. Italian double-faced wool blend fabric, chosen for warmth and structure, is crafted in Portugal to a design that foregrounds fitted tailoring and deluxe detailing: upper half-canvassed construction for heft and added structure, signature finish to cuffs and hems, natural shoulders, classic patch front, interior and front welt pockets. Plaid lining? Of course.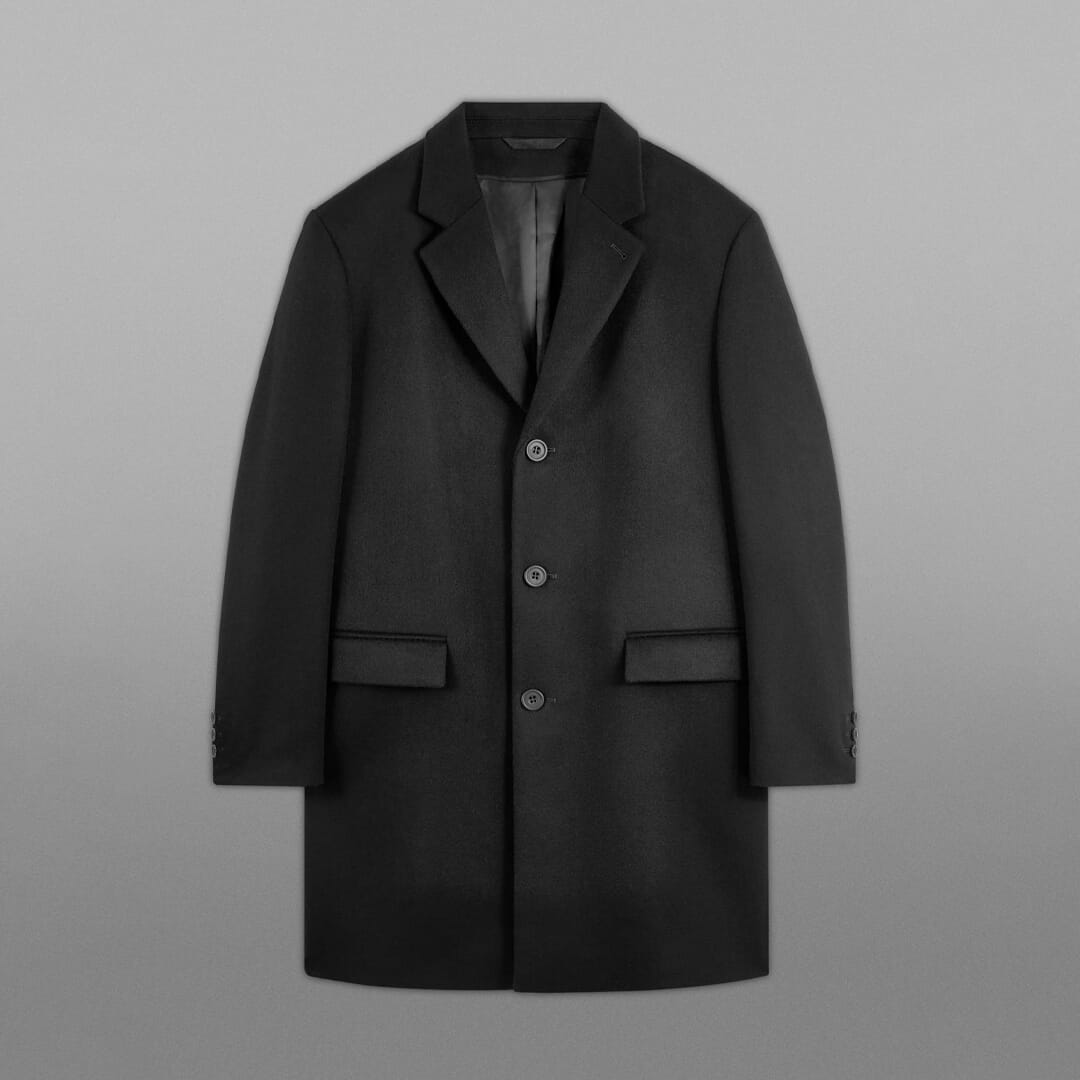 Cos Atelier The Single-Breasted Cashmere Coat
Stealth luxury through and through in this deluxe piece from the limited edition Cos Atelier collection. Fabric is 100% recycled cashmere, for both the ultimate in luxury and the maximum in sustainability. Single-breasted classic fit has three-button closure and is tailored for a mid-thigh fit, featuring back vent and detailing to match versatile black colourway. Black buttons and satin black lining allow you to style this winter essential with monotone layering or primary-coloured polo. Soft, subtle, essential.
For more essential outerwear, check out our guide to men's chore jackets.
---
---