For those of you who are lamenting the end of summer and preparing for a gloomy winter indoors, we get it. The ever-shortening days and decreasing mercury levels don't exactly make our hearts sing either. But, if there's a silver lining to the onset of frosty mornings and grey skies, it's the opportunity to start shopping for stylish winter outerwear.
Whether you're looking for a casual coach jacket, in the market for a vintage-style bomber jacket, or more of a high-tech parka kinda guy, we've rounded up a selection of some of the best styles of men's coats and jackets that will see you stylishly through the cold winter months ahead.
Must-have men's jackets and coats in 2023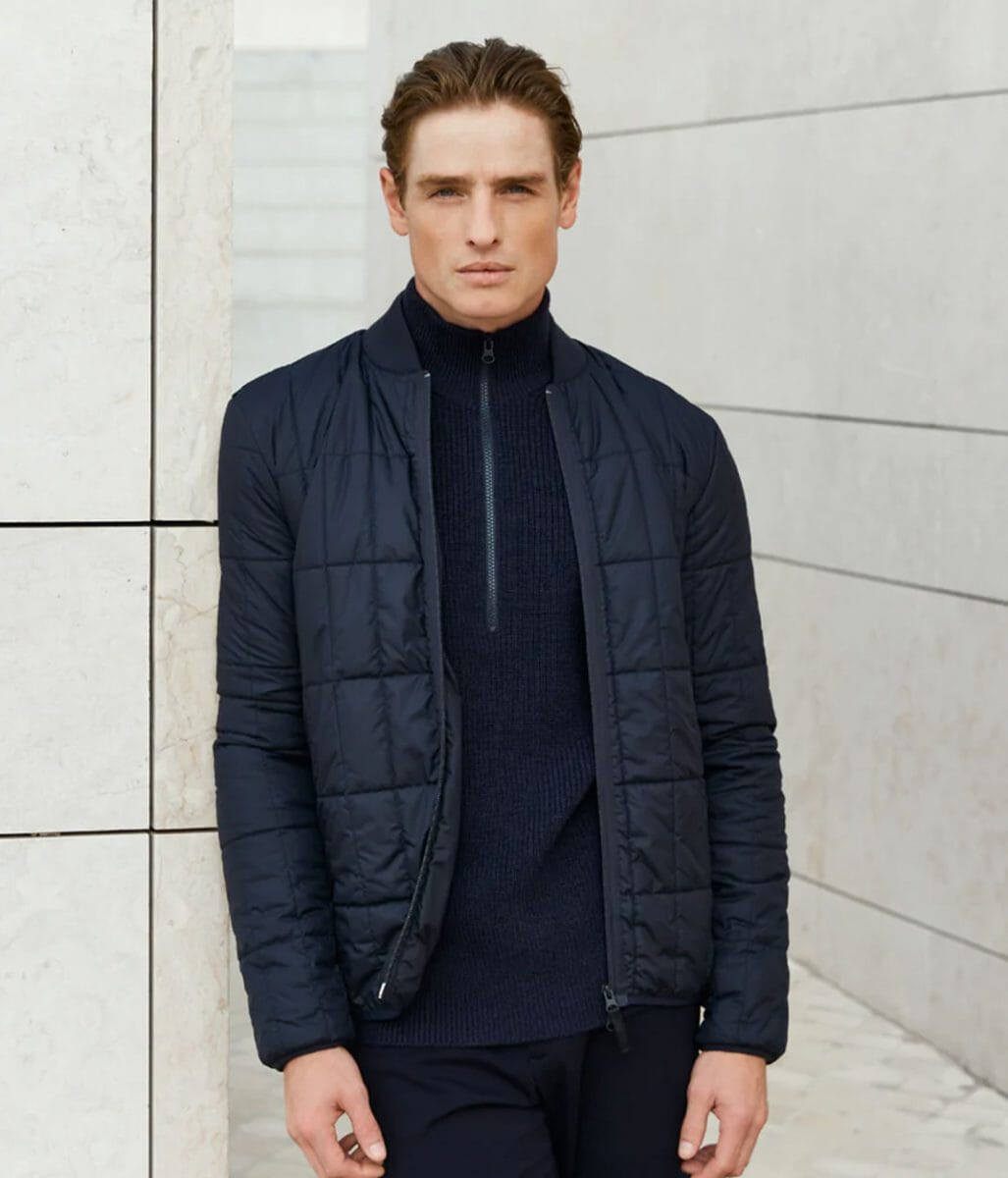 The coach jacket
When it comes to clothing that has its roots in sports, popularity is usually thanks to the players. Not this time. Coaches spend a lot of time outside and, unlike their players, they're standing still. It makes sense that they'd need a lightweight, waterproof and windproof jacket to make the evenings more comfortable. Enter the coach jacket. Having evolved beyond its sportswear roots, the coach jacket is now a beloved streetwear staple and a firm fixture of many a stylish man's contemporary capsule wardrobe.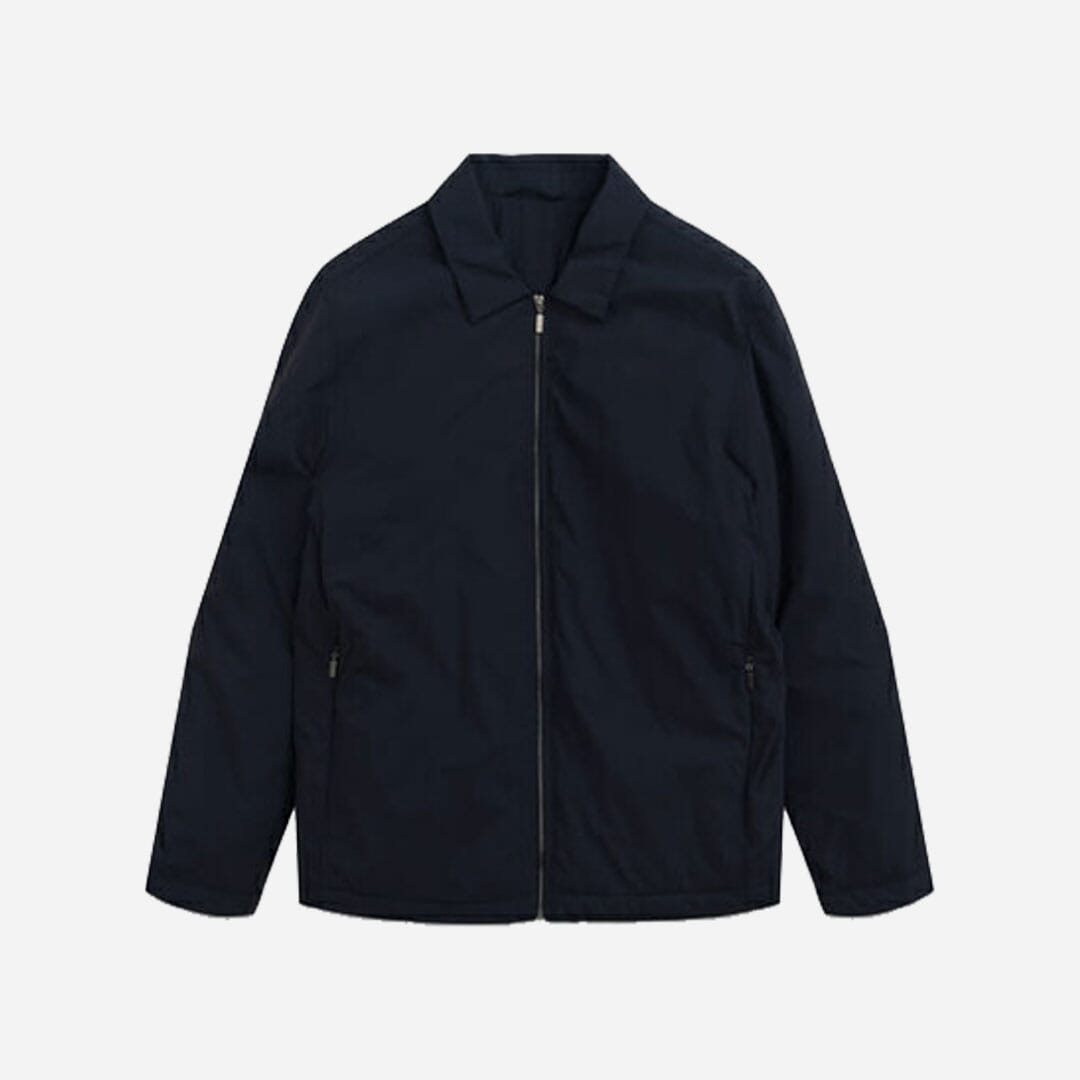 Our pick: ASKET
Swedish label ASKET continue their pursuit of less with their Zip Jacket. The sleek and sporty staple is a minimalist's dream. Crafted from lightweight, water-repellent recycled nylon fabric with insulation derived from recycled plastic bottles, it's as sustainable as it is stylish.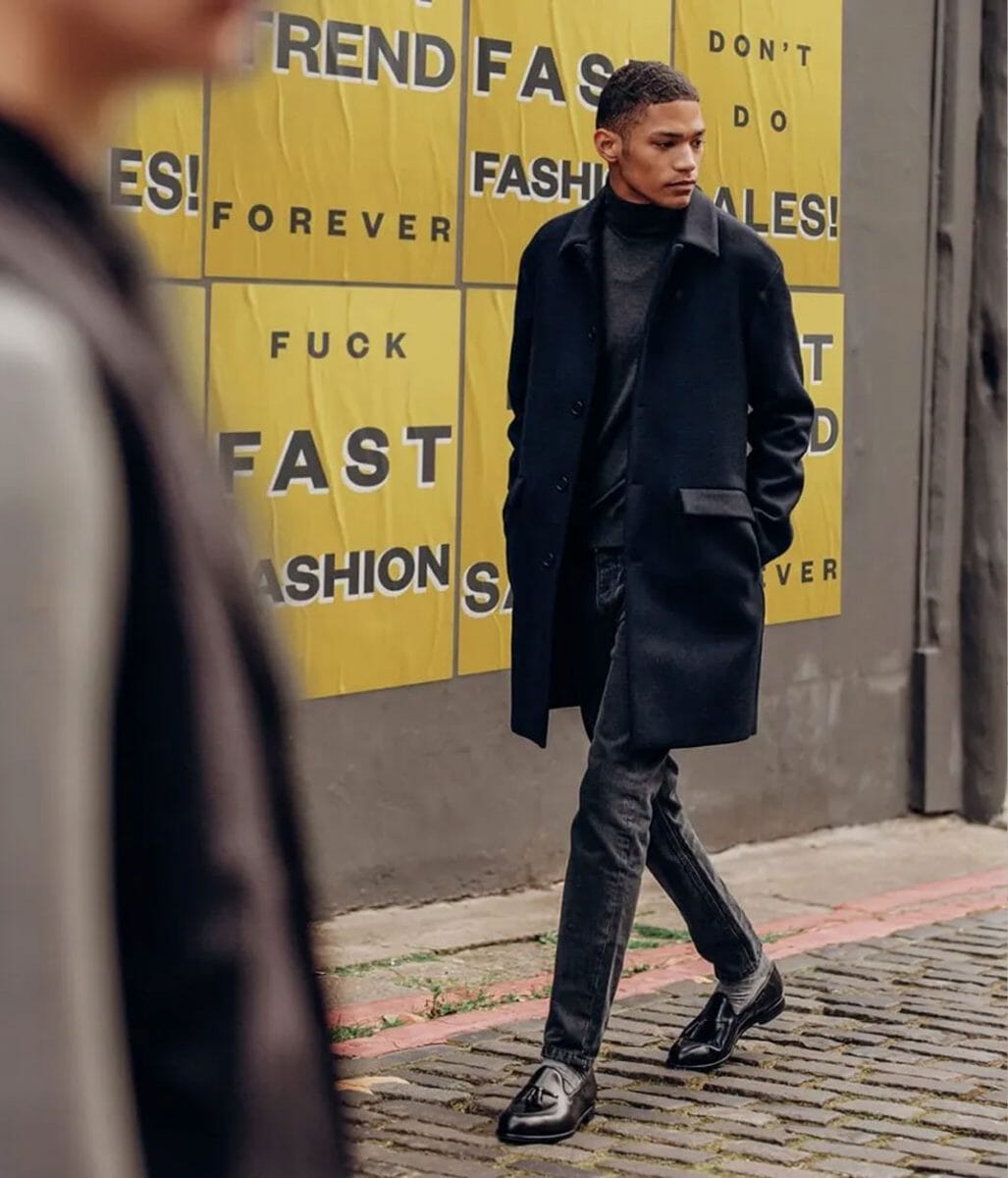 The overcoat
The overcoat is a classic outerwear staple that makes for the ideal top layer in the chilly winter months, perfect for throwing over cosy knitwear or even a suit. Typical woollen overcoats finish below the knee, but shorter styles have also garnered popularity in recent years. Choose from a classic double-breasted overcoat, or a more contemporary single-breasted style. A notched lapel will add an air of sophistication to any outfit.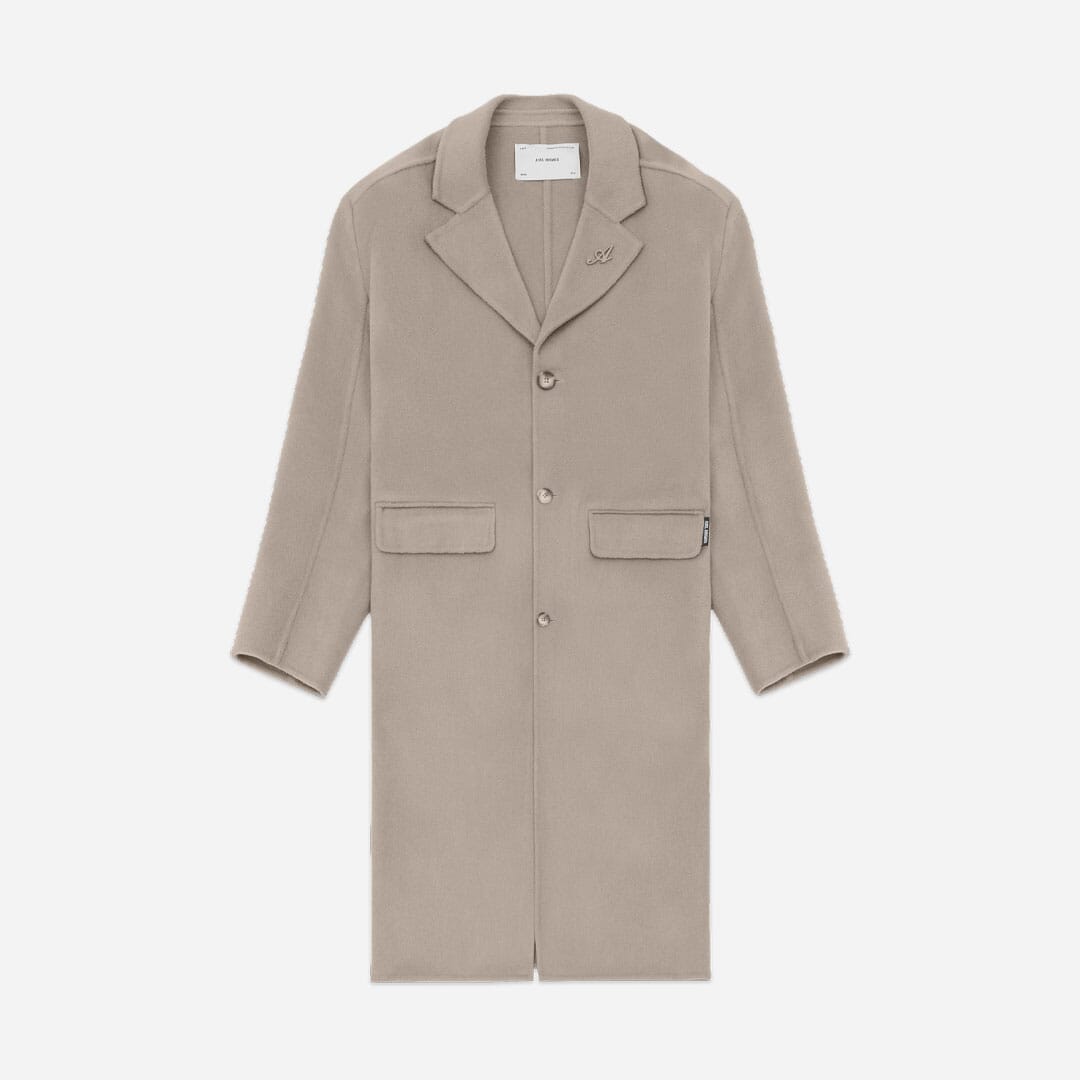 Our pick: Axel Arigato
Axel Arigato's Fiction Wool Coat is a modern, minimalist take on the traditional overcoat. Its unlined, deconstructed silhouette results in a relaxed drape that will lend your ensemble a sense of understated elegance. Team it with a hoodie, jeans and leather trainers for a classic-meets-contemporary weekend look.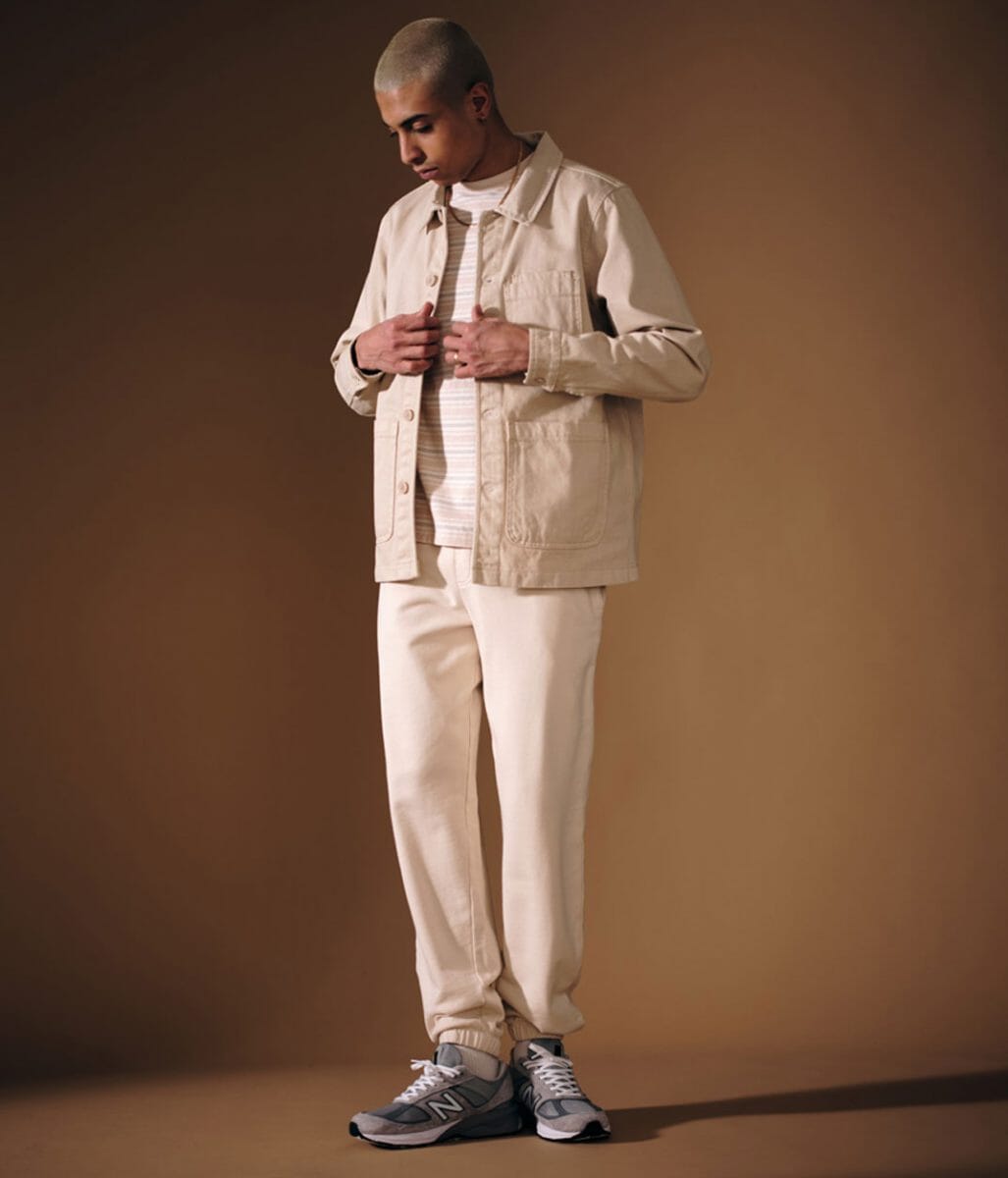 The chore jacket
The origins of the chore jacket can be traced back to late 19th century France, when it was first developed as a utilitarian garment for railway labourers and engineers. Known as the 'bleu de travail' due to its indigo blue hue, its purpose was purely practical, designed to endure the demands of physical labour. Today, the chore jacket is widely beloved as a versatile and stylish workwear-inspired wardrobe staple. Materials, colours and cuts vary from brand to brand but classic chore jackets are characterised by a loose and boxy fit, durable canvas construction, button-down front and two or three patch pockets.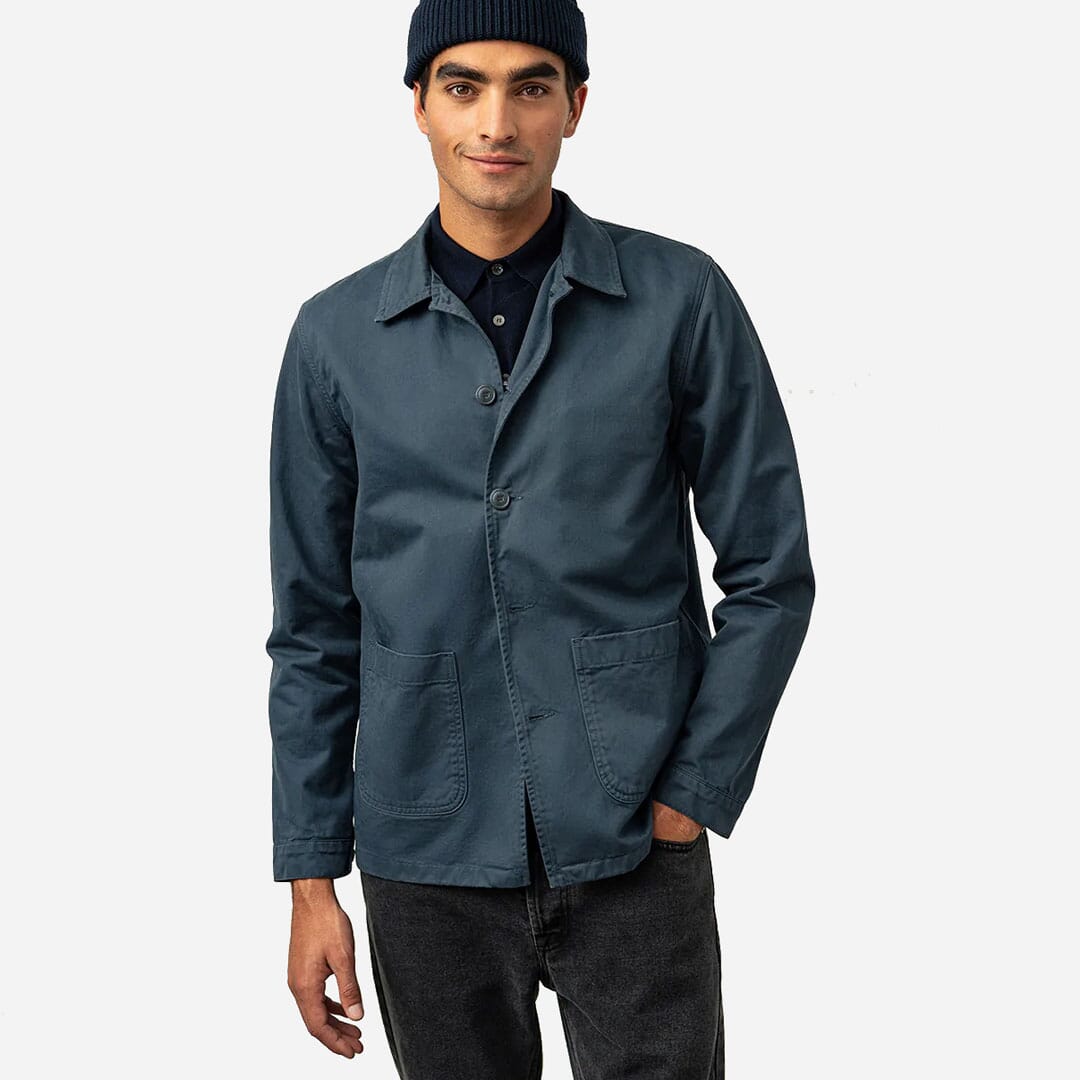 Our pick: ISTO.
Portuguese label ISTO. pays homage to the original bleu de travail style with its Work Jacket. Expertly cut from heavyweight organic cotton and softened with an organic wash, it's an eco-friendly wardrobe addition that you'll reach for time and again. Wear it as a lightweight summer jacket when the weather is warm, or layer it beneath a heavier coat in the winter months.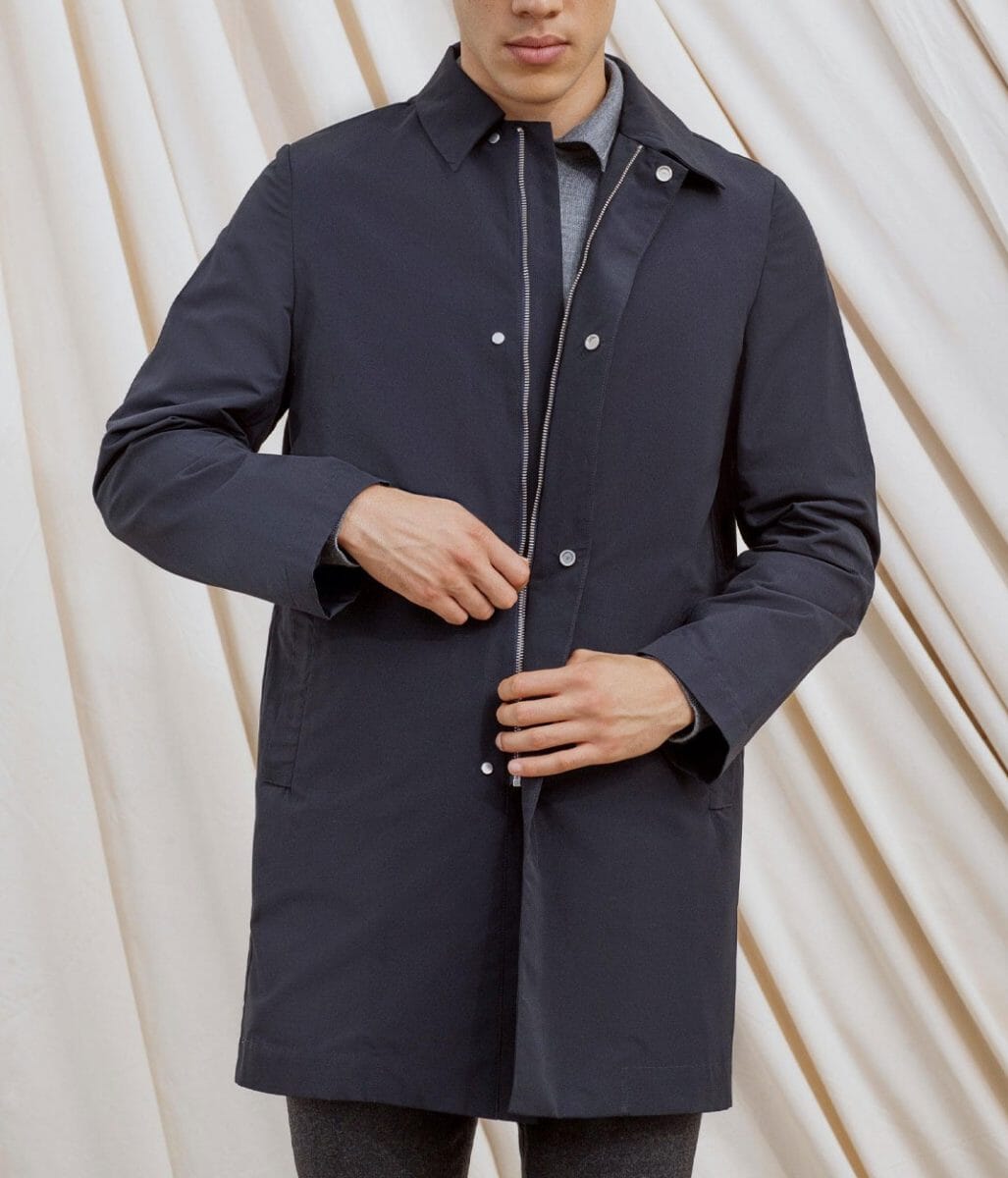 The mac coat
The mac coat has been a men's outerwear staple since it was invented by Charles Mackintosh in the 1820s. Originally designed for British gentlemen whose days were spent partaking in outdoor pursuits like horse riding, shooting and fishing, it was crafted from rubberised cotton and was popular for its sturdy construction and water-resistant properties. These days, it's the ultimate trans-seasonal piece for country and city living alike.  Offering the elegance of a classic trench coat but with a cleaner, less fussy silhouette, it's easy to wear and ultra-versatile.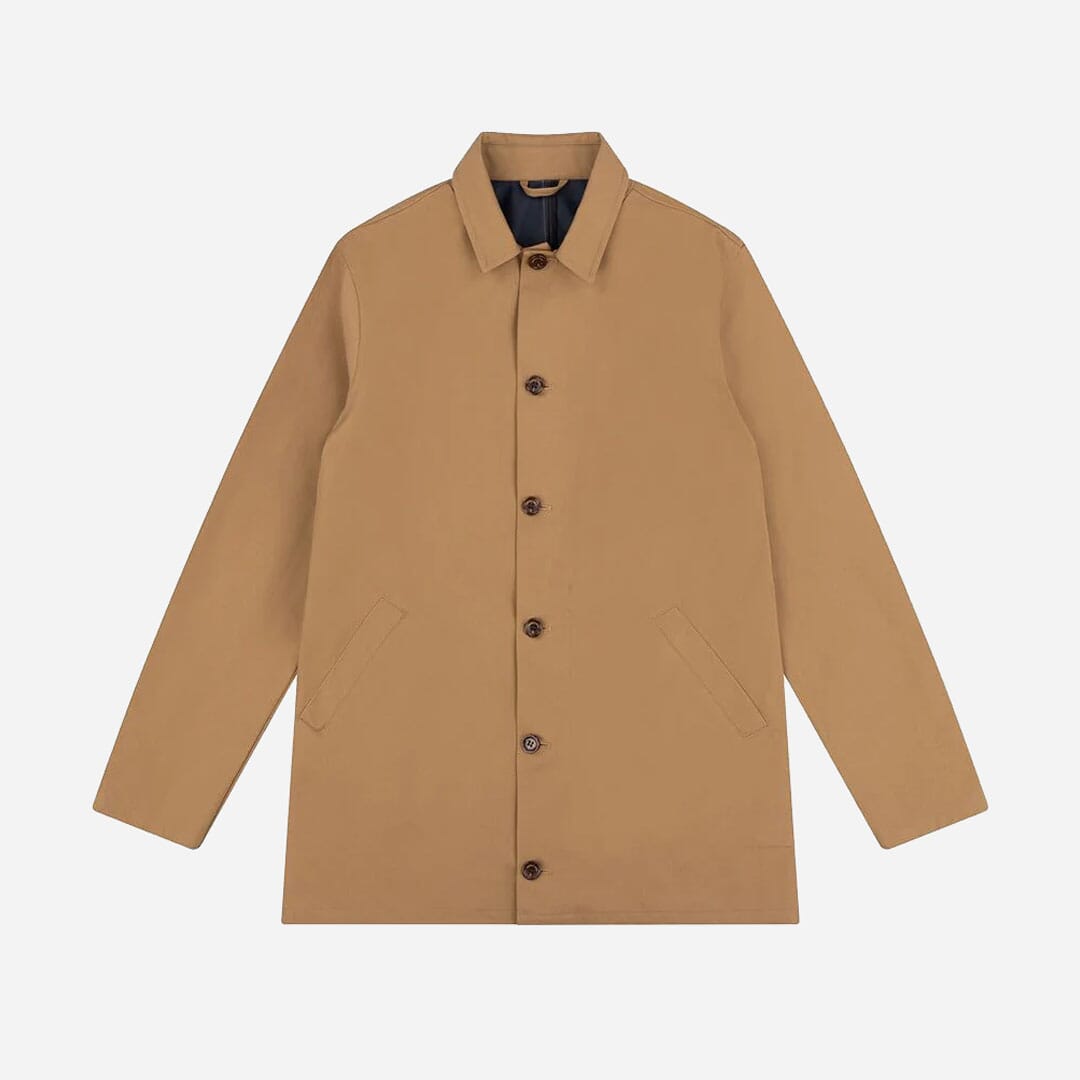 Our pick: Percival
Percival's Sherlock mac is one of the east London brand's bestselling items, with legions of stylish fans. And it's not hard to see why. Crafted in London from a hard-wearing Italian cotton blend, it's waterproof and windproof, perfect for those blustery winter walks. The look is clean and classic, so you'll be able to team it with anything in your wardrobe, from sweatpants to a suit.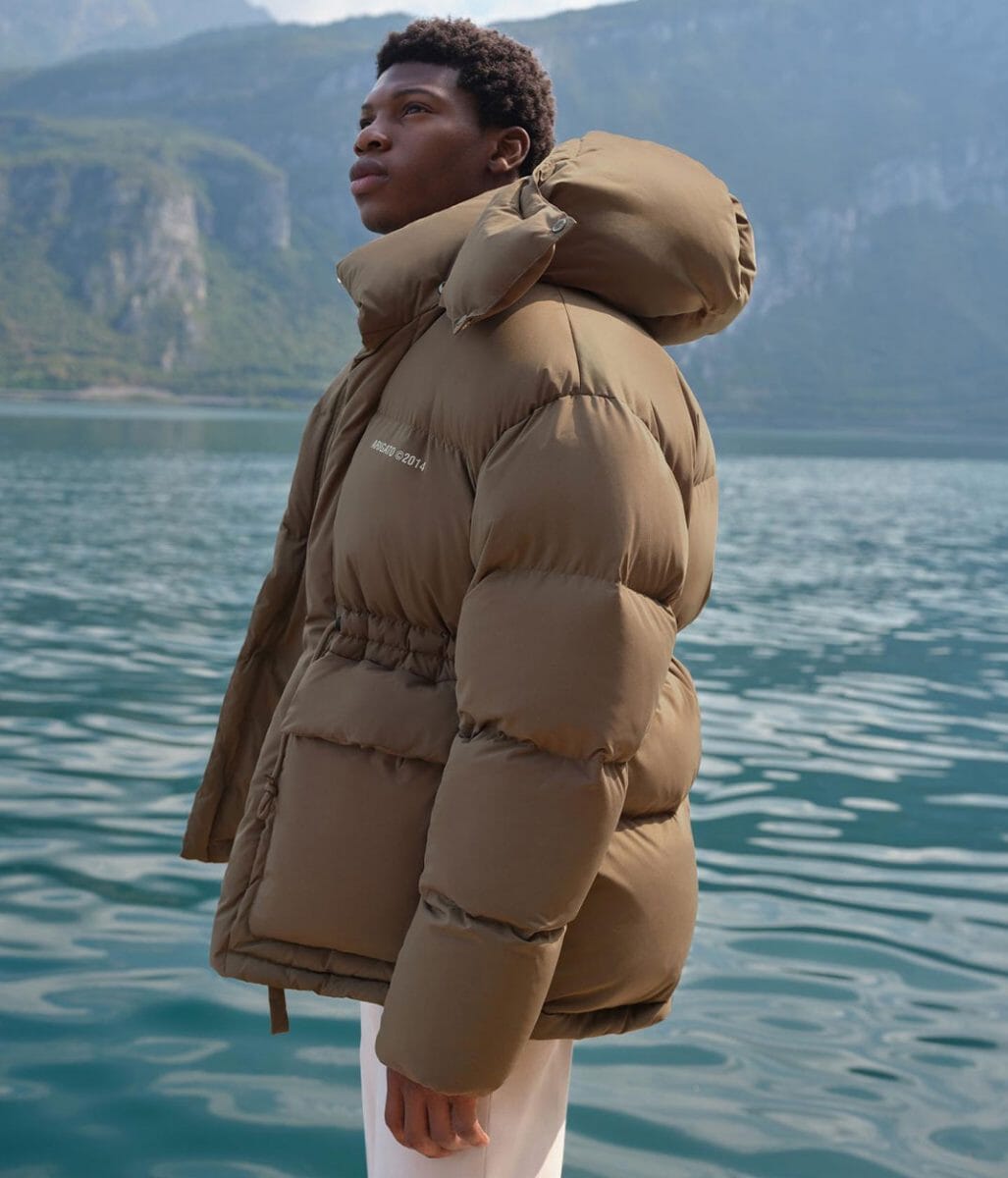 The parka jacket
When it comes time to start preparing your winter wardrobe, a parka jacket is a no-brainer. Originating as a staple garment of Inuit people, before becoming adopted by everyone from the military to mountaineers, its the ultimate winter warmer. The best parka jackets are usually crafted from an ultra-durable, water-repellent and windproof polyester fabric, with high quality insulation. Look for functional features like a drawstring hood, zipped pockets and ribbed storm cuffs.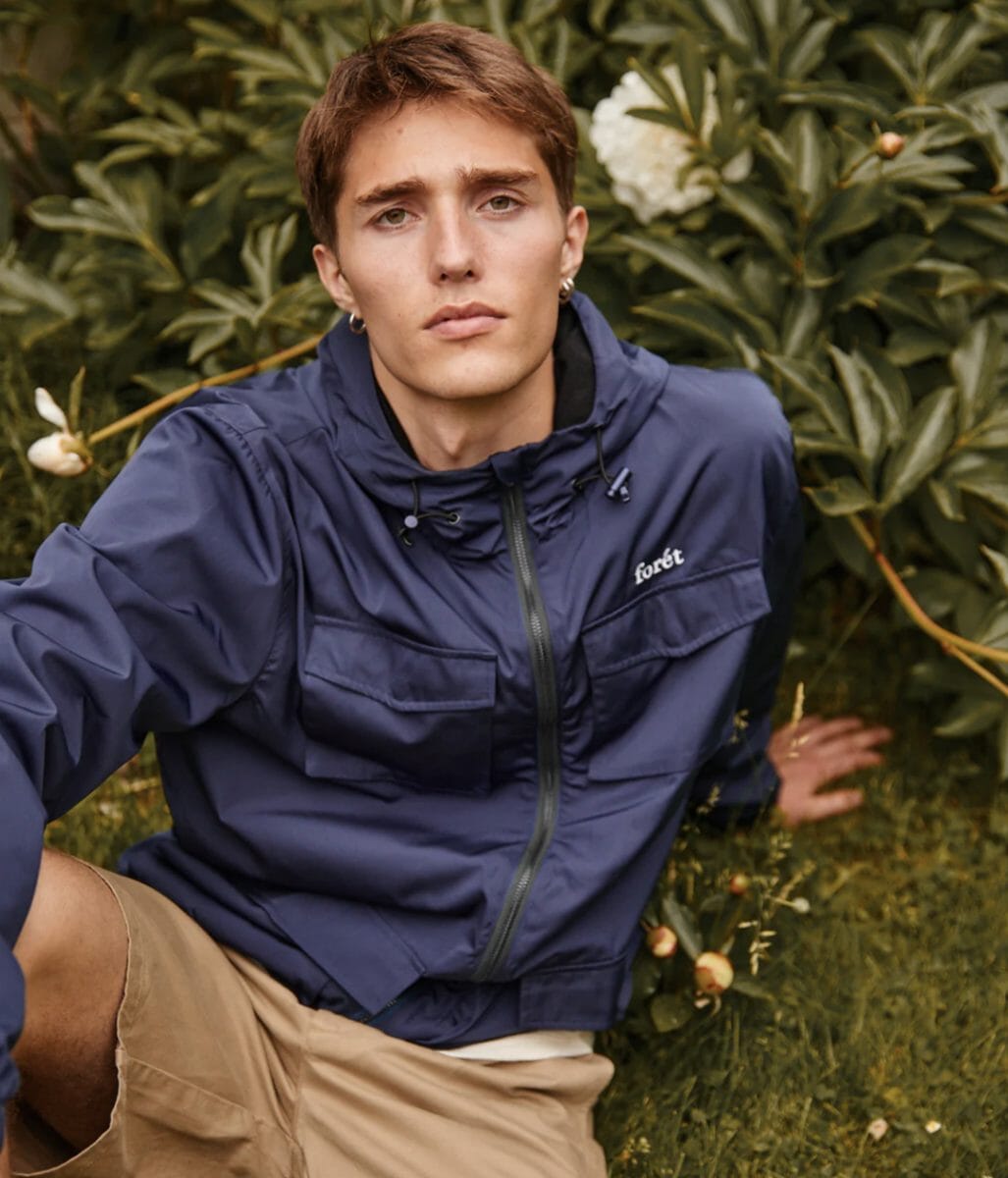 Our pick: Forét
The Nordic designers at Danish label Forét know a thing or two about inclement weather, which is why their windproof and water-resistant Trip Jacket is an all-weather wardrobe hero that you'll be extra grateful for when battling the elements. With plenty of pockets, taped seams and a drawstring hood, it's a practical outer layer that will have you ready for anything.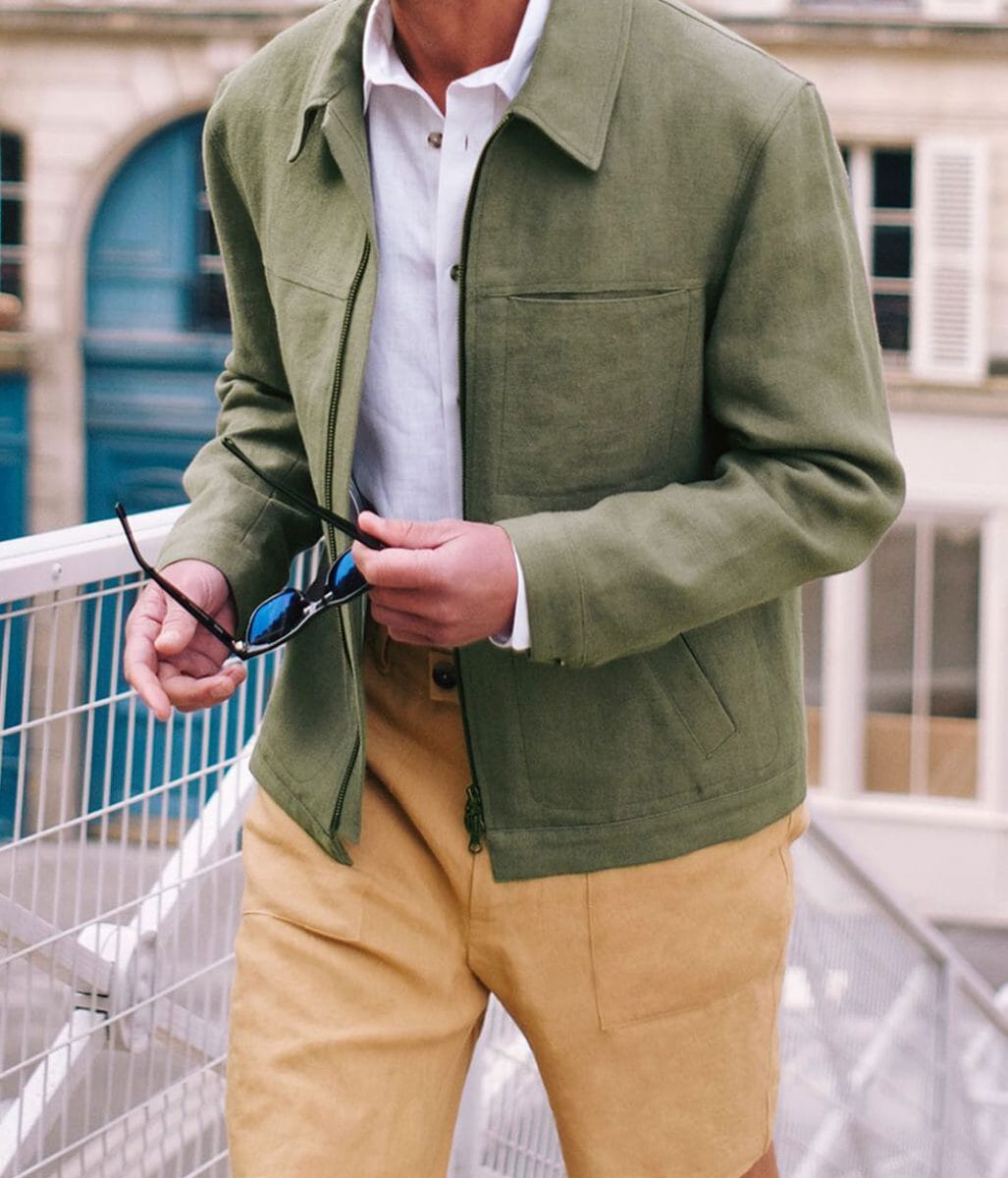 The Harrington jacket
The men's Harrington jacket has roots in Manchester, England – a city centre area nicknamed Cottonopolis due to the amount of cotton being processed back in the day. In the 1930s, a Mancunian company by the name of Baracuta released a waist-length, lightweight, zipped up waterproof jacket that they called the G9, initially intended as a golfing jacket. The style soon took off and it was adopted off the course as well, by the likes of Steve McQueen and James Dean. It remains a casual style staple, but with its roots in one of the more formally-dressed sports, it lends itself to a bit of tailoring. 
The padded vest
The padded vest – aka gilet – is an outerwear staple that has long been written off as the preserve of bearded lumberjacks and finance bros, but now it's making a serious comeback in style circles. Its origins can be traced back to 15th-century France, when it was adopted by peasants as a purely functional piece of clothing that would allow ease-of-movement while they worked the fields. It wasn't long before Henry VIII commissioned a jazzed-up version for himself, propelling the gilet (then known as a jerkin) to knew heights. These days, its practicality and versatility makes it a staple of men on the go – whether they're commuting to work or hiking mountains.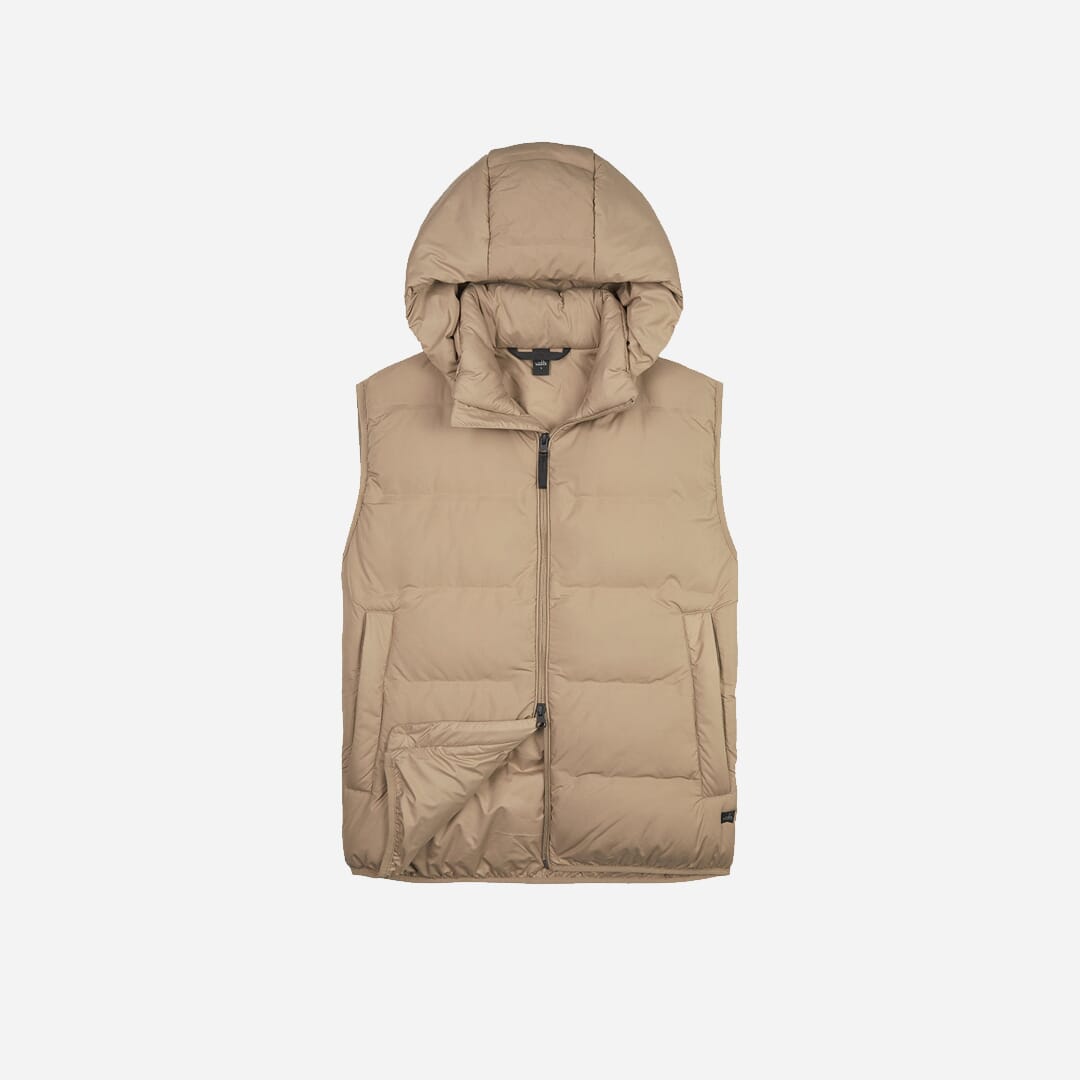 Our pick: WAHTS
Amsterdam-based brand WAHTS specialises in sports-luxe staples that are as functional as they are stylish. Case in point: the Tech Puffer Vest, a versatile layer that will take you effortlessly from the office to the gym. Crafted from a high-tech water-repellent Italian fabric, it features a handy detachable hood, eco-friendly padding and zipped pockets.
Discover our pick of the best corduroy jackets for men.
Shop more men's coats and jackets at OPUMO.
---
---