The classic parka jacket is a winter essential in every man's wardrobe. It really is that simple. Latest construction techniques and contemporary technical fabrics offer a wide range of choices, whether you're looking for full-fat all-weather protection on the highest of mountain peaks or slimmed-down urban chic so that you won't feel so much as a breeze in the stiffest of winter windstorms. Puffer jackets offer city charm, fishtail options add sharp style, while thigh-length Alpine parkas mean you'll shrug off a snowstorm. Stand by for our top ten best parka jackets for men, but first a few tips to choose the perfect parka for you.
How to choose the perfect parka jacket
Key here is deciding exactly how and where you're going to be wearing your parka jacket. There's a wide range of protection available - from showers to all-out storms - so take a careful look at the detailed specification of the parkas you're considering, and match that against what you're going to use your parka for.
Precise terms are important here. Waterproof is exactly what it says on the tin: rain simply won't get through, however torrential conditions become. Water repellent, though, means your toasty parka is designed to get you home in a shower - and is less suitable for that long hike in a constant downpour.
You might be looking more for a fashion piece, designed to keep out the wind that whips down urban canyons in winter months. Windproof will take care of that. Double-check on the level of warmth provided by insulated fillings: if you're planning to layer your parka you might choose a shell piece, while if you're throwing your parka over a simple t-shirt, go for the most cosy of super-insulated fillings.
Dedicated outdoor, rainwear or extreme weather specialists are the go-to for the fully-protective parkas that will take you on serious outings in the most inclement of weathers. Select with care and you'll arrive safe and warm at the summit. 
How to wear a parka jacket
The great thing about parka jackets is just how versatile they are. Layering is the key here. Choose a more lightweight jacket if that's how you're going to wear yours, with perhaps a stylish polo neck underneath.
Go sharp and Mod with a thigh-length or fishtail parka matched with lightweight suit and tie, or polo shirt and your Doc Martens.
With your winter hiking parka, you'll be reaching for your warmest beanie and hiking boots, naturally, to which we'd add a cashmere or pure wool hoodie for added warmth and personal style as you reach that rest stop, preferably with warm fire and pub attached.
Urban winter style requires nothing more than a t-shirt underneath if you're choosing a really warm parka jacket, preferably in a take on the classic puffer style that is once again front and central on the catwalks.
Best parka jackets for men in 2023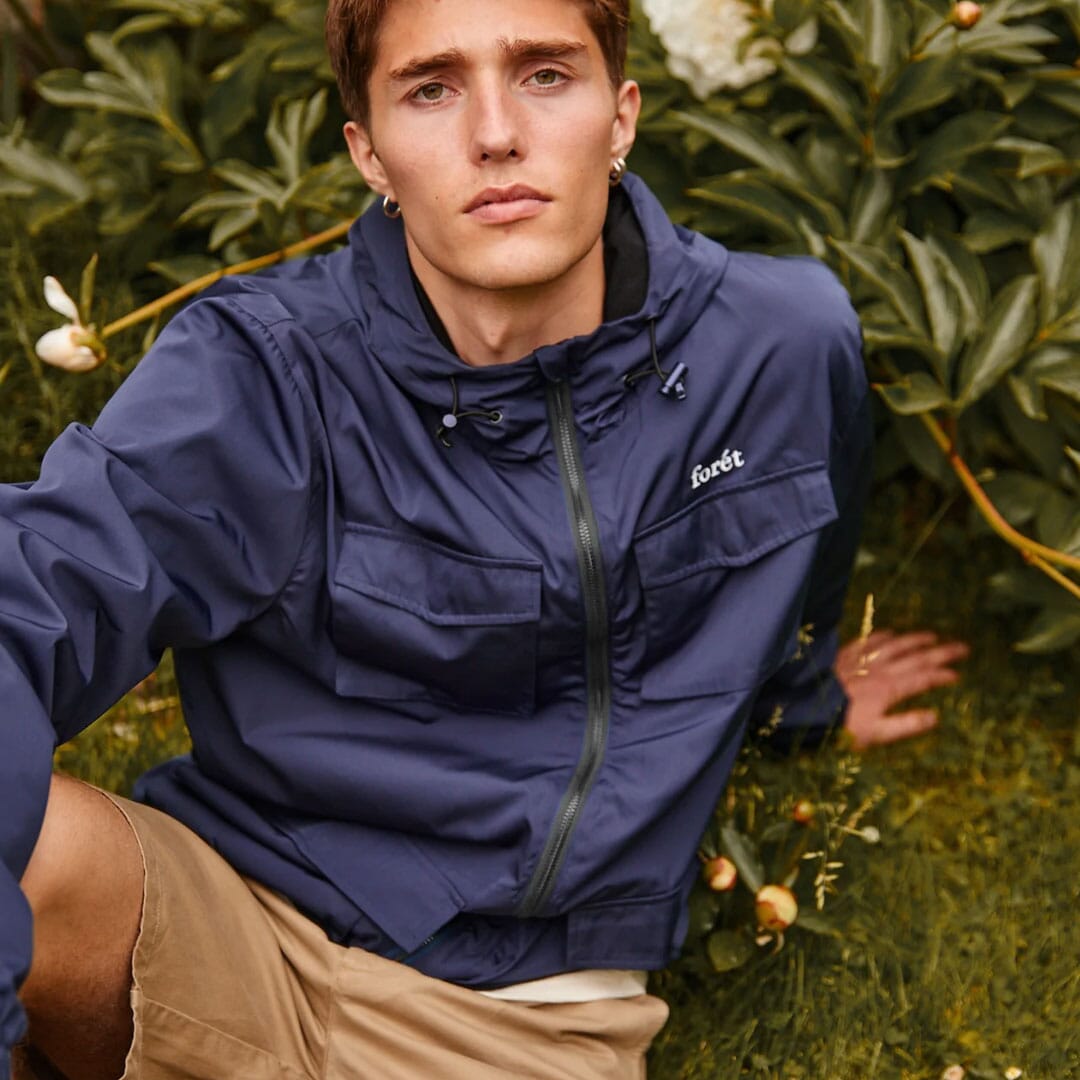 Forét Trip Jacket
Lightweight and windproof, Forét's Trip Jacket is a classic of form-follows-function Danish design. The result is an elegant all-weather jacket constructed from 100% recycled polyester, with four front pockets for on-the-go necessities and a back pocket for valuables. Zips are water resistant and inside seams are taped further to protect you against those inevitable squalls when you're out hiking - or just on the way back from drinks with friends.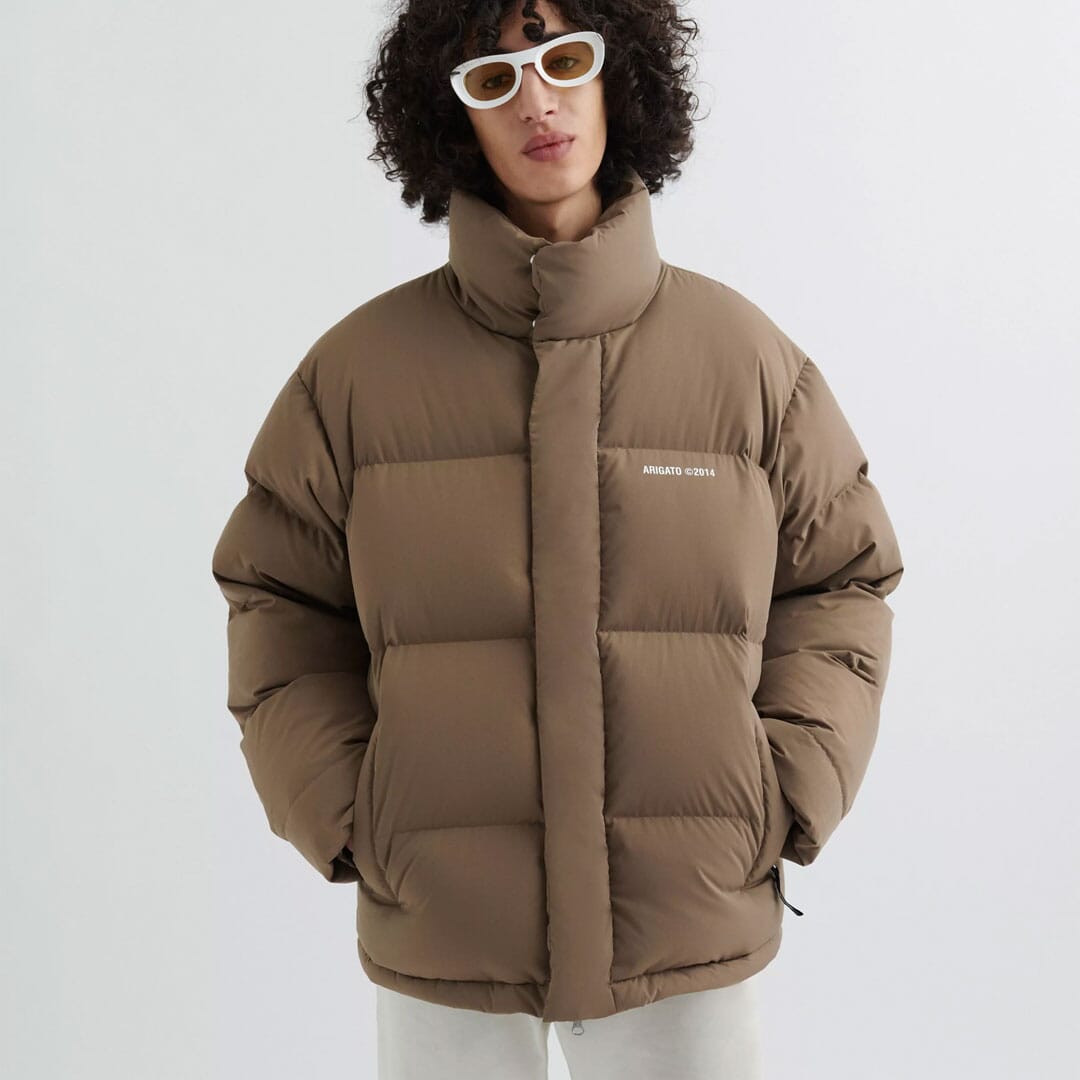 Axel Arigato Halo Down Jacket
A funnel-necked take on the classic puffer jacket, crafted from lightweight recycled polyester, with insulation provided by re-used down and feather for natural warmth. Axel Arigato are the Swedish specialists in elegant essentials and their Halo Down Jacket is designed both to cope with Stockholm's winter cold and to be effortlessly stylish into the bargain. Focus here is keeping in the warmth, and the Halo Down Jacket is water repellent, too. Supremely cosy.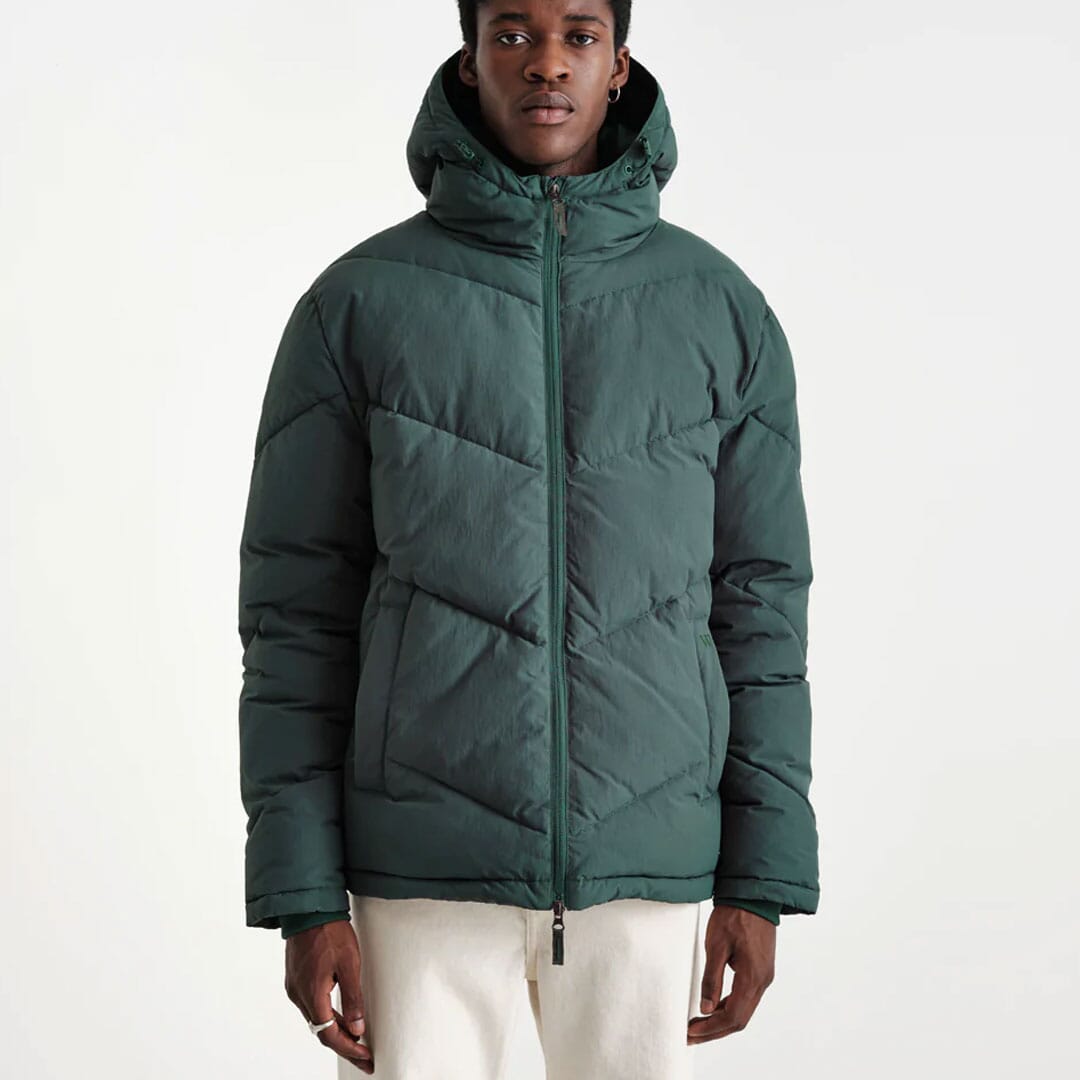 Wax London Malmo Puffer Pine Green Tech Nylon
Soft to the touch and super-cosy to wear, the Malmo is a new take on the Puffer from the contemporary idealists at Wax London. Quilting is chevron-shaped, filling is ethically sourced, cuffs are storm-ribbed, hood and hem are adjustable with elastic and barrel pulleys in the true outdoor tradition. Front welt pockets are zipped with subtle Wax branding to the left pocket, gunmetal zip closure is double-ended.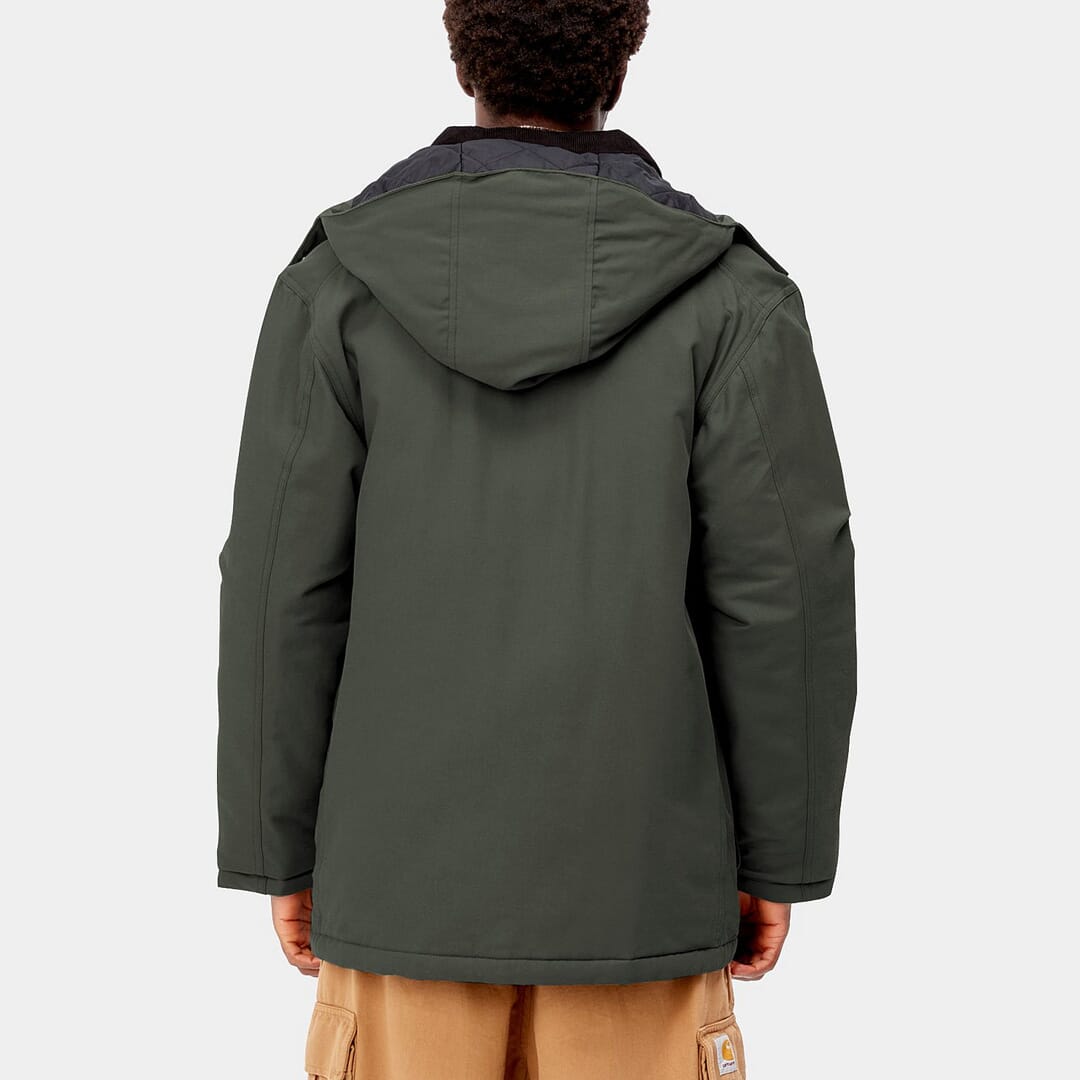 Carhartt WIP Rigby Parka
No-nonsense - read instantly stylish - parka? Done. American workwear iconis Carhartt WIP use roughly half-and-half cotton and nylon for their Rigby Parka, a piece that will simply get better and better the more it becomes an essential part of your cooler weather life. Fabric is water repellent, lining is nylon taffeta and insulation uses 3M's Thinsulate© for toasty warmth. Two hand-warmer jackets - a typical Carhartt touch - are joined by a pair of equally practical front patch pockets.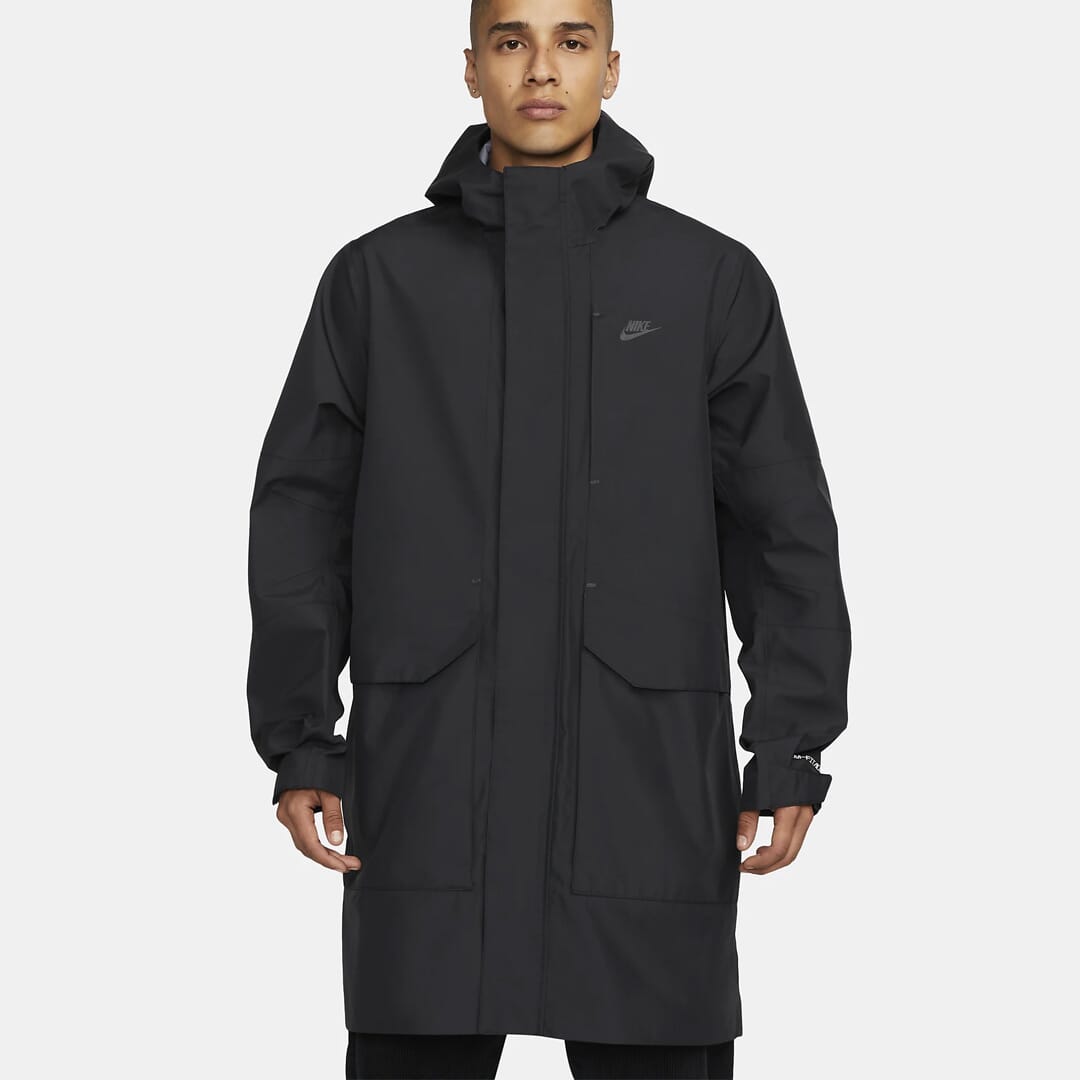 Nike Sportswear Storm-FIT ADV Men's Shell Parka
Trust Nike to come up with a piece fully and brilliantly focused on its essential function. Here that means keeping you warm, dry and at ease in the worst of conditions. Waterproof fabric is 100% recycled polyester, while Nike's three-layer bonded construction is both breathable and is designed to keep you dry no matter what. Seams are full sealed, pockets feature snap closure. Smooth Tricot lining means Nike's Shell Parka is easy to layer.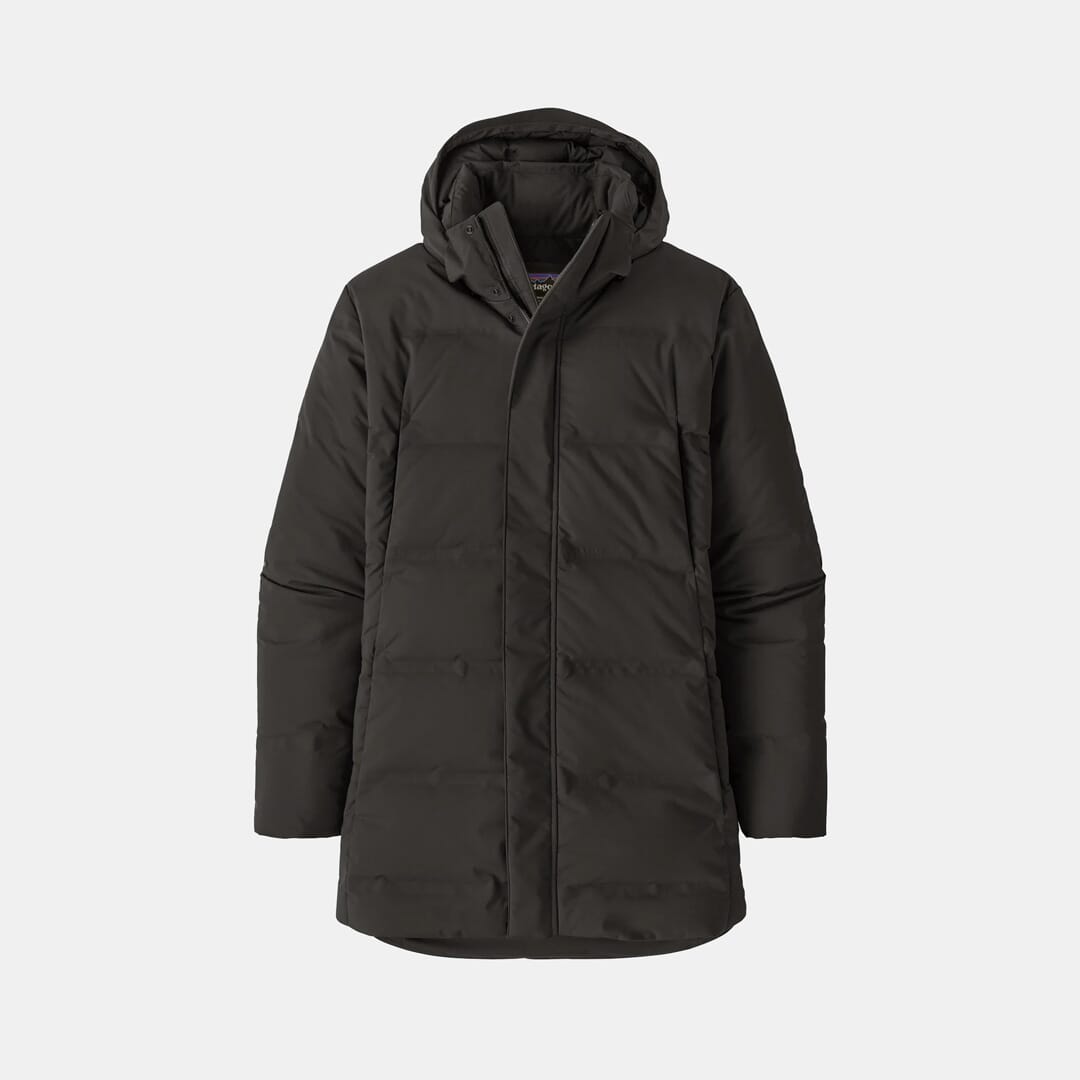 Patagonia Men's Jackson Glacier Parka
Weatherproof parkas come no more serious than this streamlined thigh-length jacket from ethical outdoor specialists Patagonia. Recycled duck and goose down are used to provide 700 fill power - lightweight and super-warm - insulation. Twin-layer polyester shell is from 100% recycled materials, featuring water repellent finish. Hand-warmer pockets have super-cosy jersey lining, while an internal zipped pocket looks after your personal electronics.
Check out our round-up of the best fleece jackets for men.
---
---