A versatile classic.
The Parka has outgrown its outdoor origins to push the boundaries of modern-men's fashion; it is now the ultimate seasonal staple.
Originally designed for the Canadian Inuits, the cold-weather essential evolved to form the Fishtail Parka in 1950's America. Incorporated in a host of outdoor-inspired aesthetics and more casually courtesy of the Gallagher brothers, the Fishtail Parka is once again at the forefront of the seasonal coat selection as we head deep in to winter 2015.
Representing this, the Monitaly Olive Short Fishtail Parka heads up Edit #28; showing you how to style your Parka this season.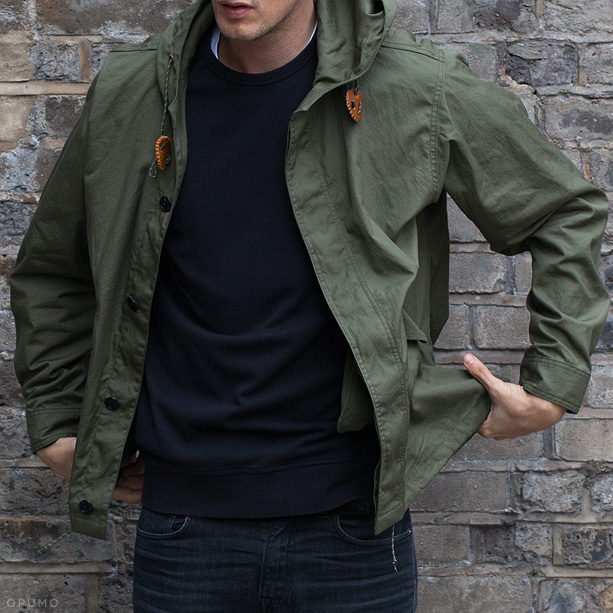 Monitaly Olive Short Fishtail Parka
The Fishtail Parka delivers modern day functionality within a traditional military-inspired silhouette. It is that illusive combination that makes the Fishtail Parka from Monitaly the ideal style for the cold weather season, as its 100% waterproof cotton poplin, produced exclusively for the brand, makes it the perfect piece of outerwear to layer over knitwear or sweats. Complete with adjustable hood, leather hood pulls and utilitarian pockets as a nod to the military-resurgence amongst menswear, pair up your Parka with a slim or skinny jean with a slight turn up for a practical, everyday style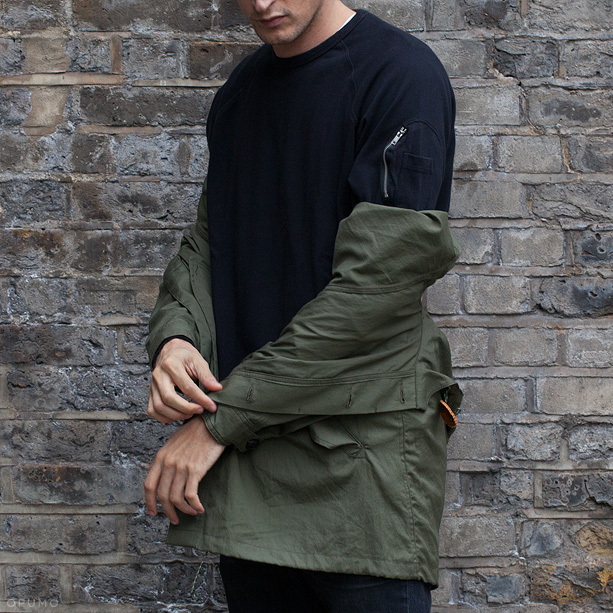 YMC Black Arm Pocket Crew Sweater
Remaining in touch with the military-inspired aesthetic of the Parka is this Black Arm Pocket from YMC. The arm-zip pocket adds a more relaxed, bomber jacket inspired style that gives the all-black sweater a more rugged, versatile edge. While the classic crew-cut collar in a 100% soft cotton fabric not only makes the sweater an extremely wearable piece, but it also stands to represent the pioneering influence of YMC; who create comfortable and effortless staples for every man.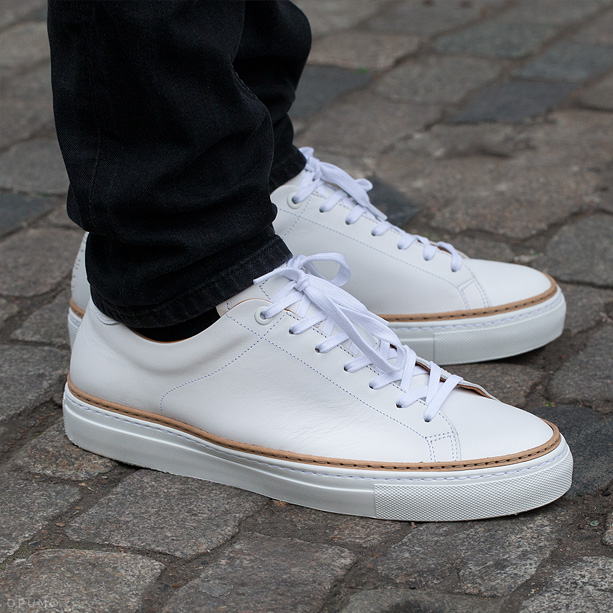 Number 288 White Prince Low Sneakers
Purchasing a pair of luxury white sneakers should be regarded as an investment piece, as they will form a pillar in your working wardrobe for years to come. Make sure you put your right foot forward by employing a pair of Number 288 White Prince Low Sneakers in to your seasonal selection. Offering a modern twist on high quality sneakers, these classic low top sneakers are crafted from a luxury calf leather which are handsomely contrasted against the tan stitched upper. A considered option for any smart of casual collection of sneakers, the Price Low's are complete with a traditional round toe, flat woven white laces and a tanned leather insole.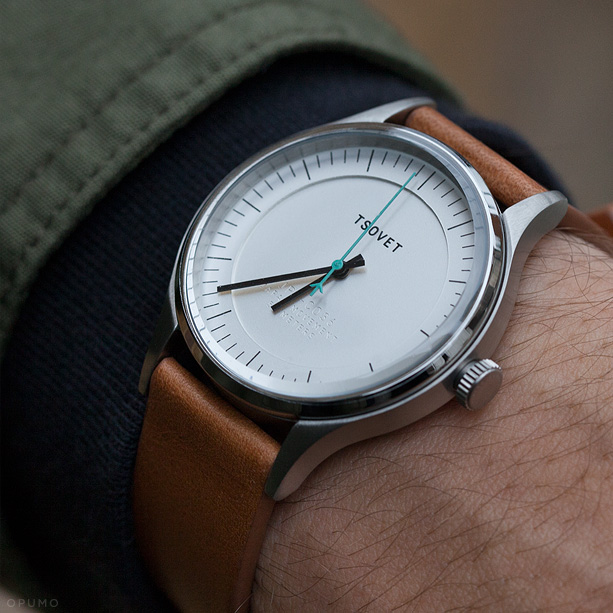 Tsovet JPT- CO36 Silver and Tan Leather Watch
The recent trend in time-telling lends itself to minimalist, stripped-back designs, which this JPT-CO36 Watch from Tsovet perfectly displays. The epitome of the brand's timeless and contemporary aesthetic, the tan leather strap is complete in a no-show stitch design, while the numberless face draws attention to the meticulous detail of the watch dial and hands. A simply sophisticated timepiece.
Shop Edit #28 – The Fishtail Parka FT. Monitaly online now at OPUMO.