A veritable staple that has been beloved for decades and remains a firm fixture in contemporary menswear, the men's bomber jacket doesn't look set to go out of style anytime soon. As per usual, it plays a key role in this year's autumn/winter men's collections, with many of the top brands offering a new season take on the style. Read on for a quick background of the bomber jacket, as well as how to integrate one into your wardrobe and our pick of the best bomber jackets for men in 2023.
A brief history of bomber jackets
The classic bomber jacket silhouette is rooted in military tradition: originally created for American fighter pilots in World War Two, it was designed to withstand cold temperatures at high altitudes and take up minimal space in the cockpit, thus needed to be warm, slim-fitting and lightweight. Initial designs of the first modern bomber, the B-15, featured a soft cotton shell (which was eventually replaced by more water resistant nylon) and a wraparound fur collar. As technologies evolved, the B-15 was replaced by the MA-1, which had a knitted, elastic collar and 'international orange' lining that could alert rescue missions to stranded pilots in the event of a crash.
By the late 1950s, bomber jackets for men had entered the mainstream style consciousness, garnering popularity in Europe, Australia and Japan. The 1960s saw the adoption of the bomber by British skinheads, followed by mods and punks. Reinterpreted as a symbol of rebellion and anti-fashion, the bomber then became a key staple of '90s and early '00s grunge and alternative style, worn with Doc Martens, baggy jeans and plaid shirts. Inevitably, it wasn't long before high fashion designers took note, integrating various iterations of bomber jackets into their collections – from Raf Simon's camouflage version in his autumn/winter '01 "Riot, Riot, Riot" collection to streetwear powerhouses BAPE and Stüssy's takes.
Today, men's bomber jackets may have evolved beyond their military roots, but their tried-and-tested style has endured for a reason. Renowned for their reliability, versatility and that undeniable air of self-assurance they emit, they're worn by everyone from famous rappers (we're looking at you, Mr. West) to east London's trendy style set. Which brings us to...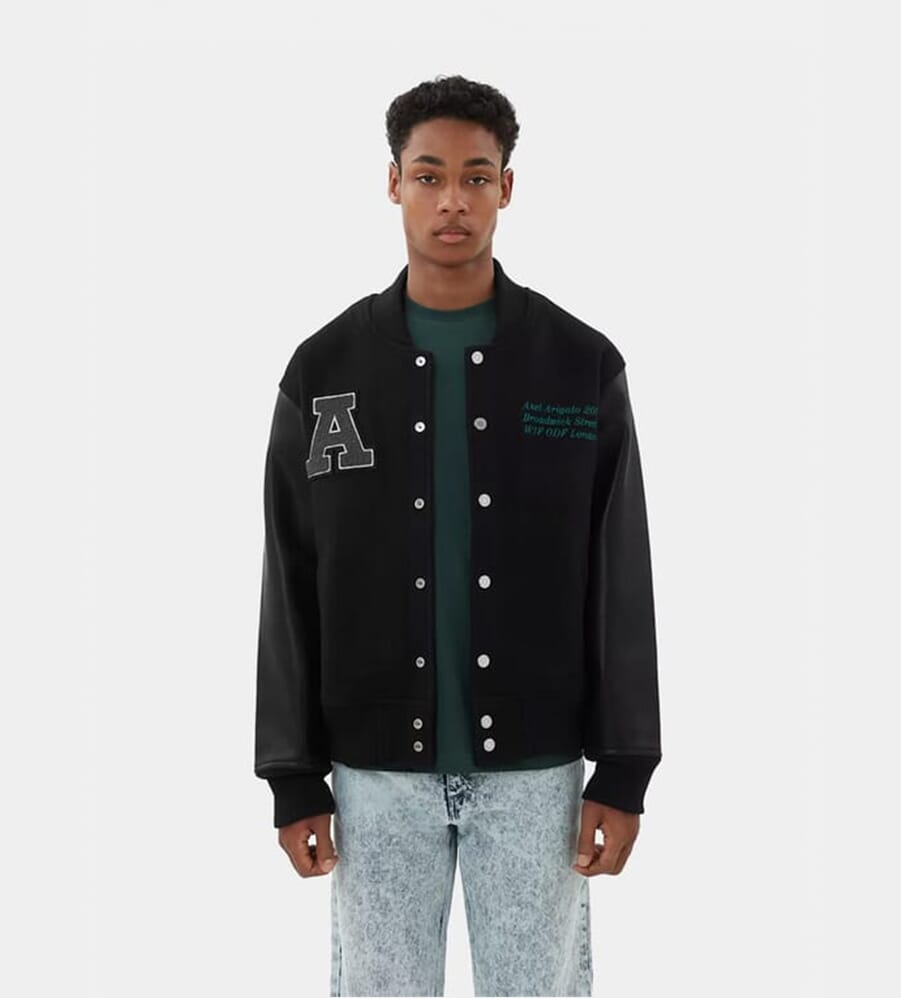 How to wear a bomber jacket
Not only is the bomber jacket flattering, thanks to its waist-minimising and shoulder-accentuating shape, but it is also highly versatile. The characteristically oversized shoulder-to sleeve construction provides endless layering options - making it an excellent jacket for spring and autumn - without looking forced or uncomfortable. 
The most obvious context for a bomber jacket is a casual setting: it really comes into its own when worn with a low-key outfit, thrown over a plain white tee and teamed with your go-to jeans and a pair of high-tops. This is by no means your only option, however. Given the bomber's inherent versatility, feel free to have a bit of fun by dressing yours up slightly if your workplace calls for a business casual dress code. Wear it with an Oxford shirt, tailored trousers and leather trainers for a look that straddles the casual and professional spheres.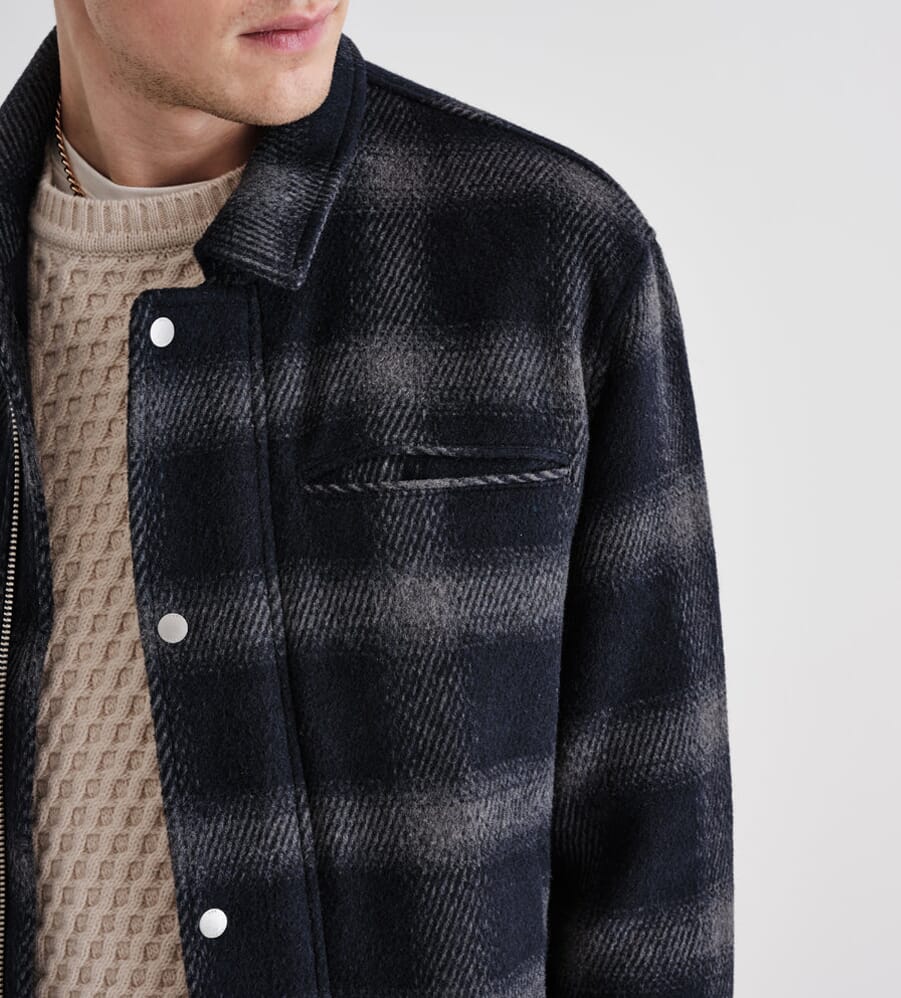 Best bomber jackets to buy in 2023
Wax London Hybrid Bomber Jacket
Wax London is one of the most exciting labels to come out of London in recent years: we can't get enough of its sustainably-made staples. The brand particularly excels in the realm of outerwear. Take this jacket, for instance. Fusing the silhouettes of a bomber jacket and coach jacket, it offers the best of both worlds. The bold yellow jumbo check colourway will inject your winter wardrobe with a much-needed dose of colour.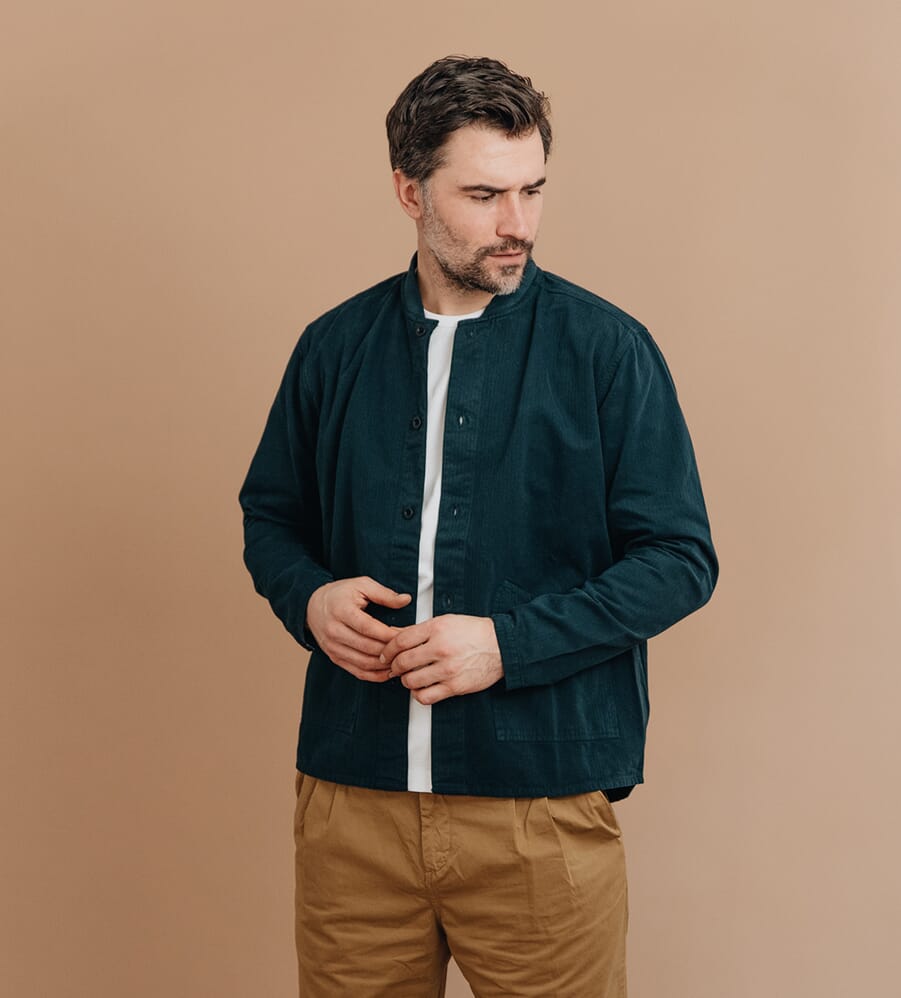 Form&Thread Utility Baseball Jacket
This baseball-inspired bomber-meets-worker jacket from London-based label Form&Thread will lend your outfit a slightly sporty feel. Made in Portugal form mid-weight 100% cotton herringbone, it boasts a super soft feel and versatile boxy fit, guaranteeing it staple status in your wardrobe. The rich indigo hue will elevate any outfit.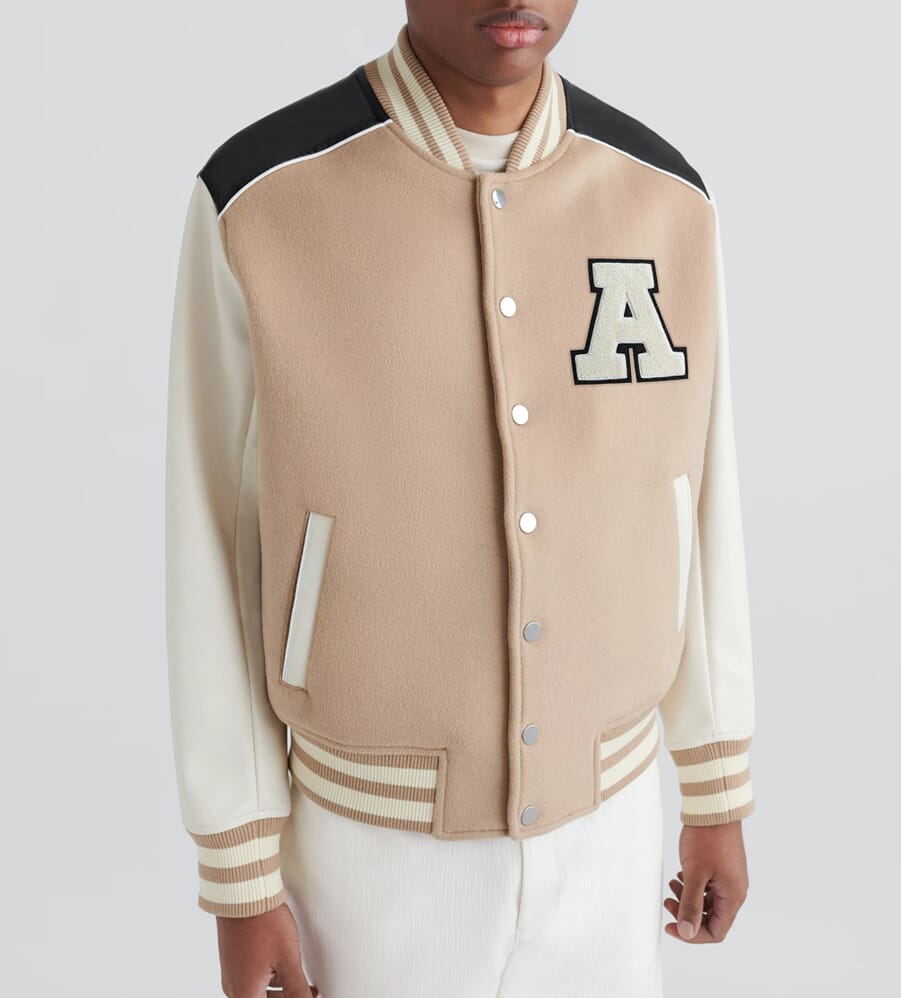 Axel Arigato Ivy Varsity Jacket
Axel Arigato's Ivy Varsity bomber jacket recalls old-school Ivy League style, thanks to its ribbed trims, panelled profile and sporty embroidered 'A' patch. Crafted from a hard-wearing combination of wool and vegan PU leather, it's the perfect layer for the cooler months.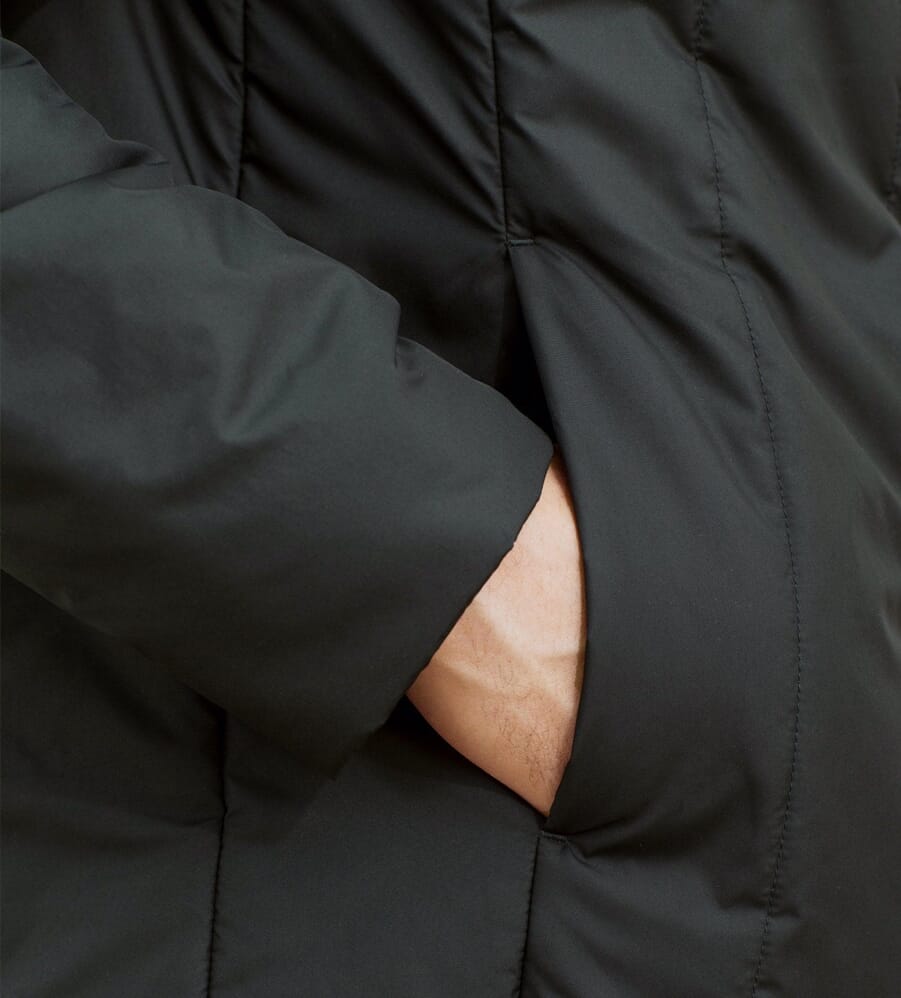 L'Estrange Modular Shell Jacket
L'Estrange's Modular Shell Jacket is a pared-back version of the classic bomber silhouette. The refined design is crafted from a water-repellent quilted shell and filled with thermoregulating microfibre recycled polyester for ultimate insulation. Embrace the simplicity of the piece and team it with a crisp tee and beige chinos.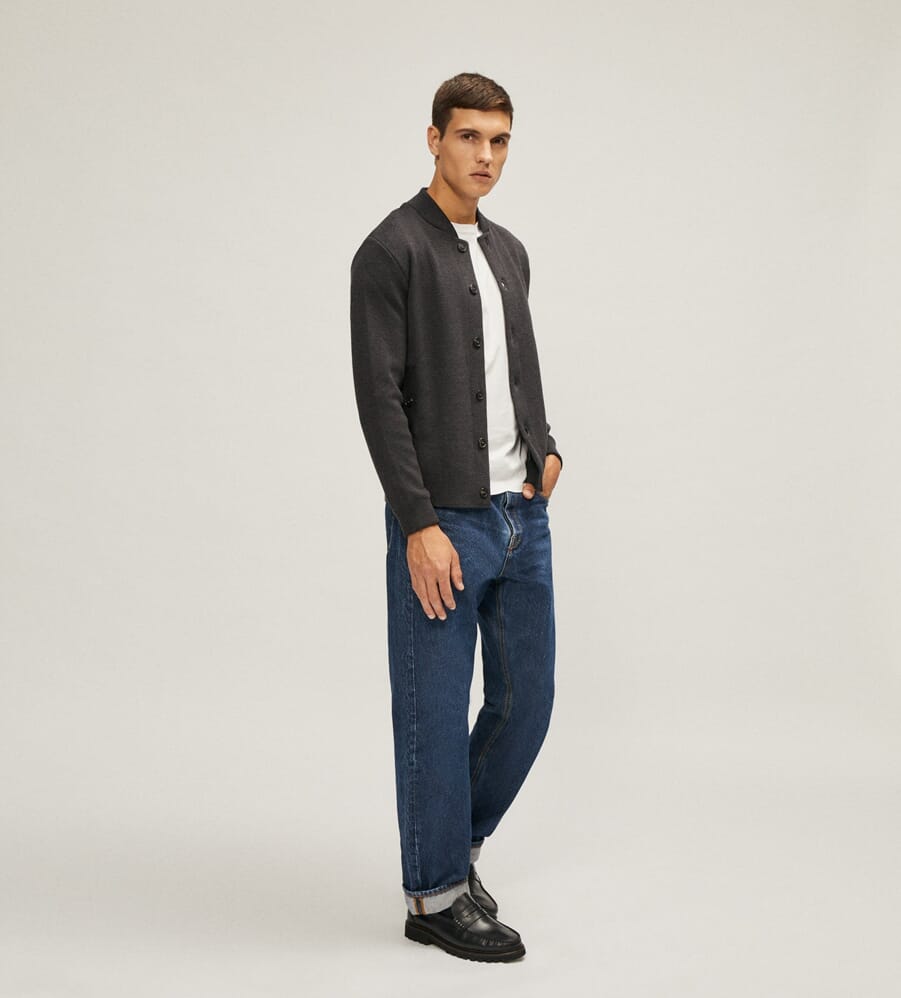 Artknit Studios Merino Wool Bomber Jacket
This classic bomber jacket from Artknit Studios is an elegantly understated and timeless wardrobe addition that will serve you well for years to come. Made in Italy from 100% extra fine Merino wool, it's soft and insulating yet breathable enough to wear year-round. Nail the smart-casual dress code by styling it with wide leg trousers and penny loafers.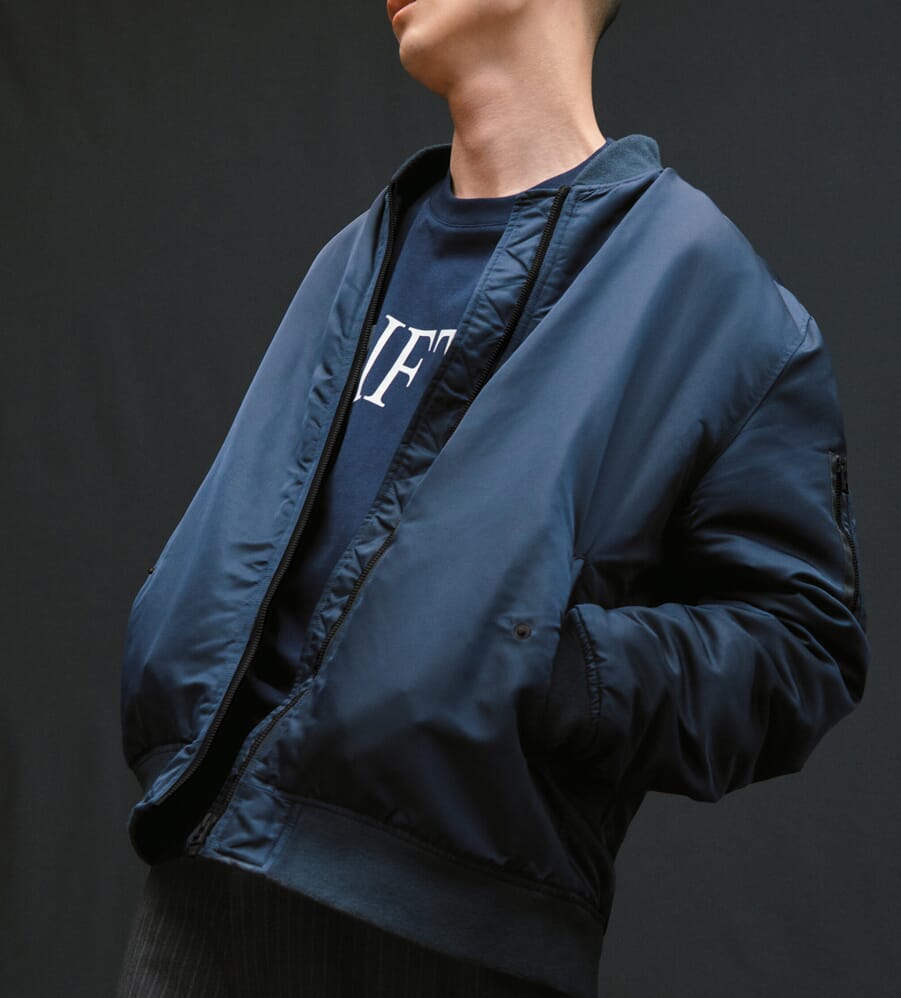 Closed Bomber Jacket
Crafted from recycled Japanese nylon with vegan padding made of recycled PET bottles, this men's bomber jacket from Closed is as sustainable as it is stylish. Go for a sports-luxe look by teaming it with tailored trousers and leather trainers.
Now for another outerwear essential: here's everything you need to know about the humble chore jacket.
---
---