Whether you like it or not, the summer months are over and waterproof winter jackets season has officially arrived on our doorsteps. To some people, this reality can be sad and upsetting, but to others, the wetter weather opens up a set of brand new opportunities for experimentation, which is pretty exciting. 
Choosing the perfect outerwear piece is extremely important, especially if you live here in the United Kingdom where it rains almost non-stop all-day, everyday. Traditionally, waterproof raincoats are a little boring and a little ugly, but they really don't have to be. Thanks to brands like Mackintosh and Rains, layering during colder seasons has never looked cooler. Make sure you check out some of our favourite waterproof winter jackets for men down below, and snap up your size before it's too late. Don't say we didn't warn you.
How to style waterproof winter jackets for men
As mentioned before, one of the greatest things about waterproof winter jackets is that there are literally a million different ways that you can style them. Whether it's with an oversized T-shirt, a cosy hoody, or a knit sweater, you can literally wear anything with them and you'll look iconic no matter what. In the trousers department, outerwear pieces also work well with everything from a classic slim-fit denim jean to a workwear-inspired cargo pant. We'd recommend opting for a darker shade so you don't stand out like a sore thumb while it's raining cats and dogs.
If you're a fan of layering a few items of clothing together (we're talking tees and hoodies and a coat, all-in-one), we'd recommend going one size up so that you don't look too constricted. Layering also means that you'll keep more of the warmth in, so if you're the type of person who overheats quickly, going for a larger waterproof winter jacket is your best bet.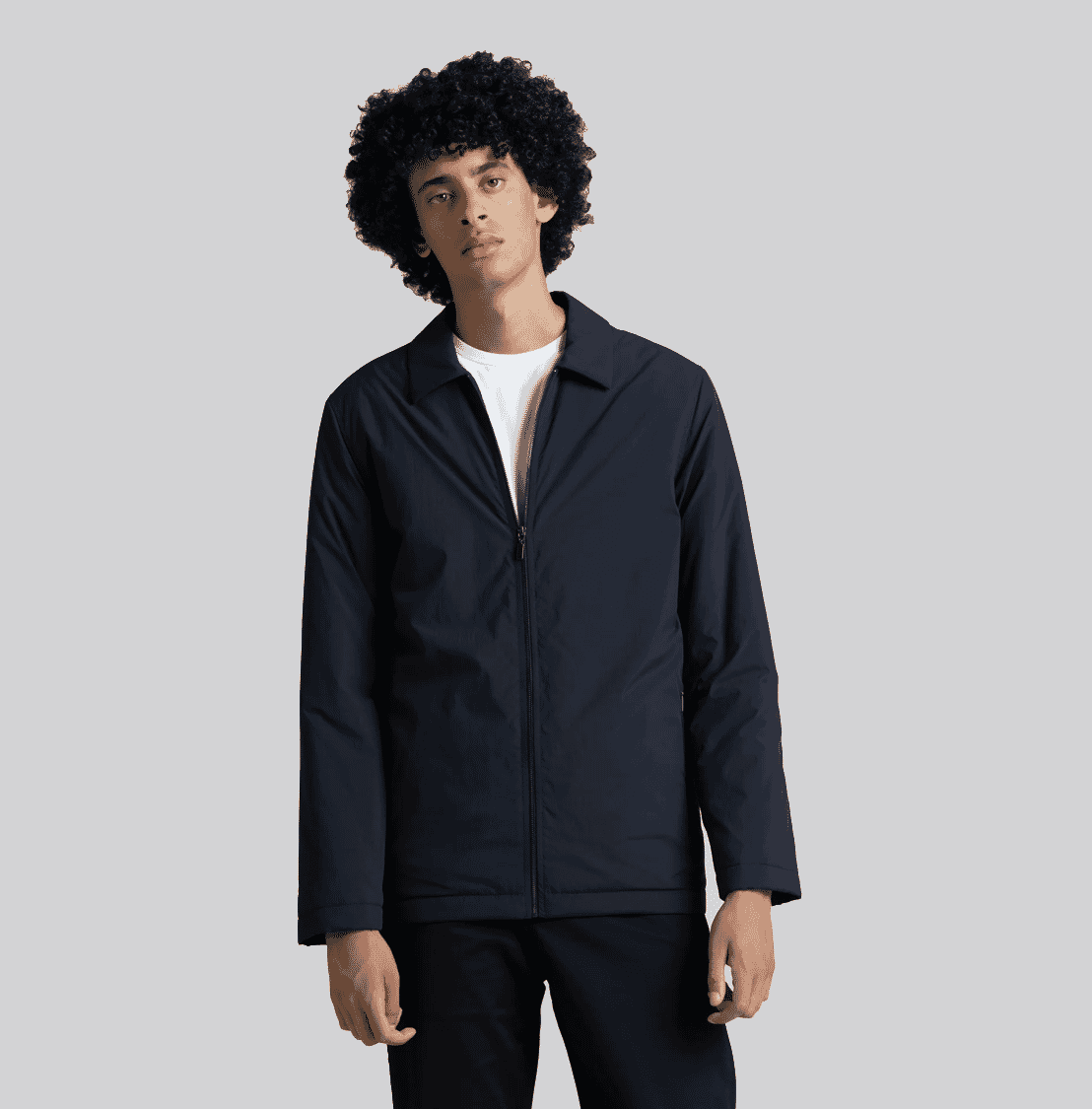 Best waterproof winter jackets for men
ASKET The Zip Jacket
If you're looking for something that's simple, sleek, but seriously sophisticated, The Zip Jacket by ASKET should definitely be on your radar. Redesigned from the ground up, aesthetically it's very minimal, but functionally it's everything that you need and so much more. Dipped in a dark navy hue, it's covered in water-repellent Korean fabric that's made from 100% recycled nylon. It's also stuffed with PrimaLoft Silver insulation that's obtained from recycled plastic bottles, so not only will you be helping the environment, you'll look damn good while doing it.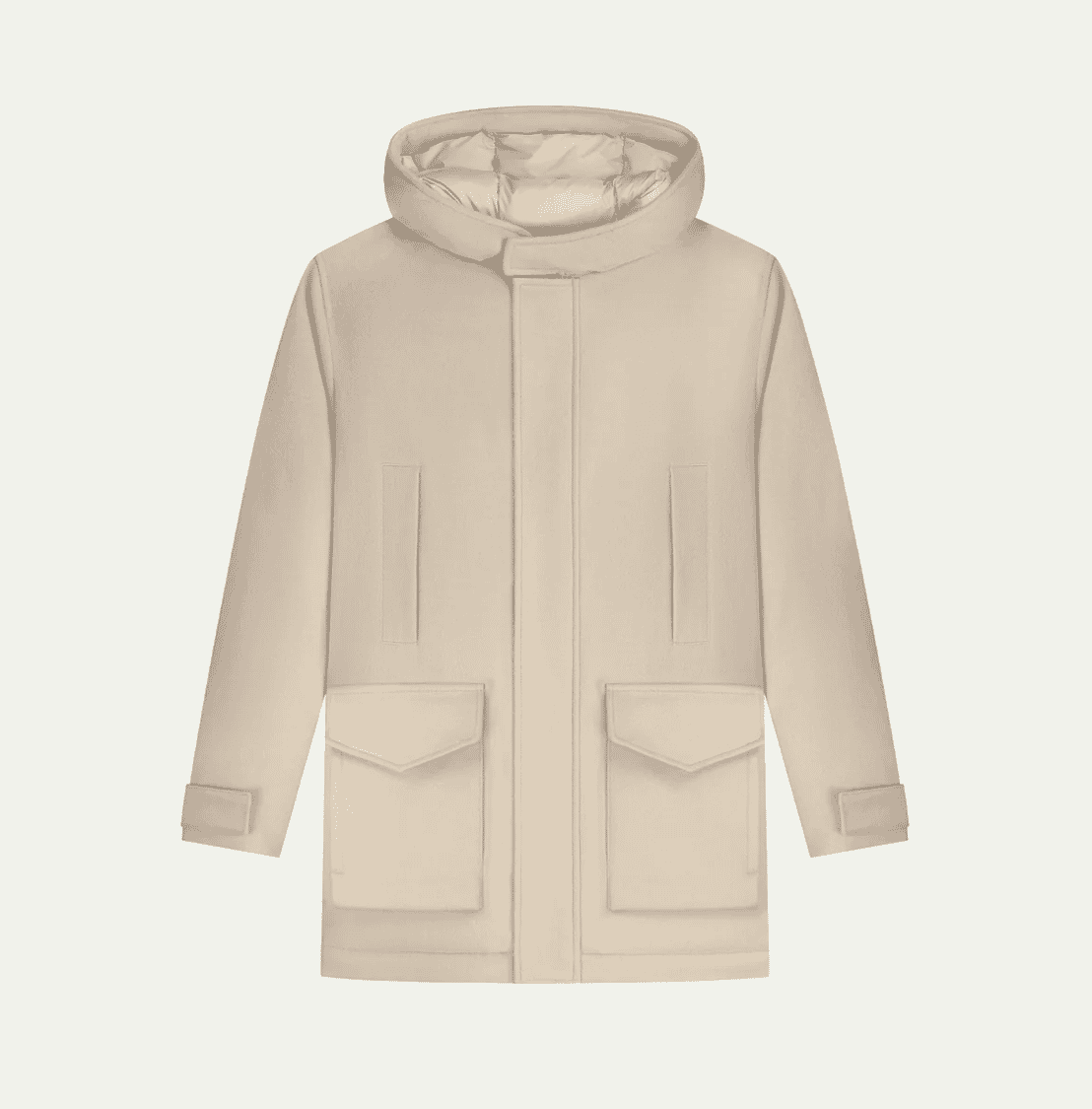 Aurélien Wintertime Parka
While Aurélien is usually more accustomed to creating clothing that you can wear while you holidaying in the Maldives, the Dutch-founded and Italian-inspired label also knows a thing or two when it comes to creating the ultimate waterproof winter jackets for men. Take the Wintertime Parka, for instance. Made from a sumptuous blend of cashmere and wool, it's warm and lightweight, and provides excellent performance wherever you go. It also comes in a bunch of other clean styles and colour options, so you'll definitely be able to find one that complements your personal aesthetic.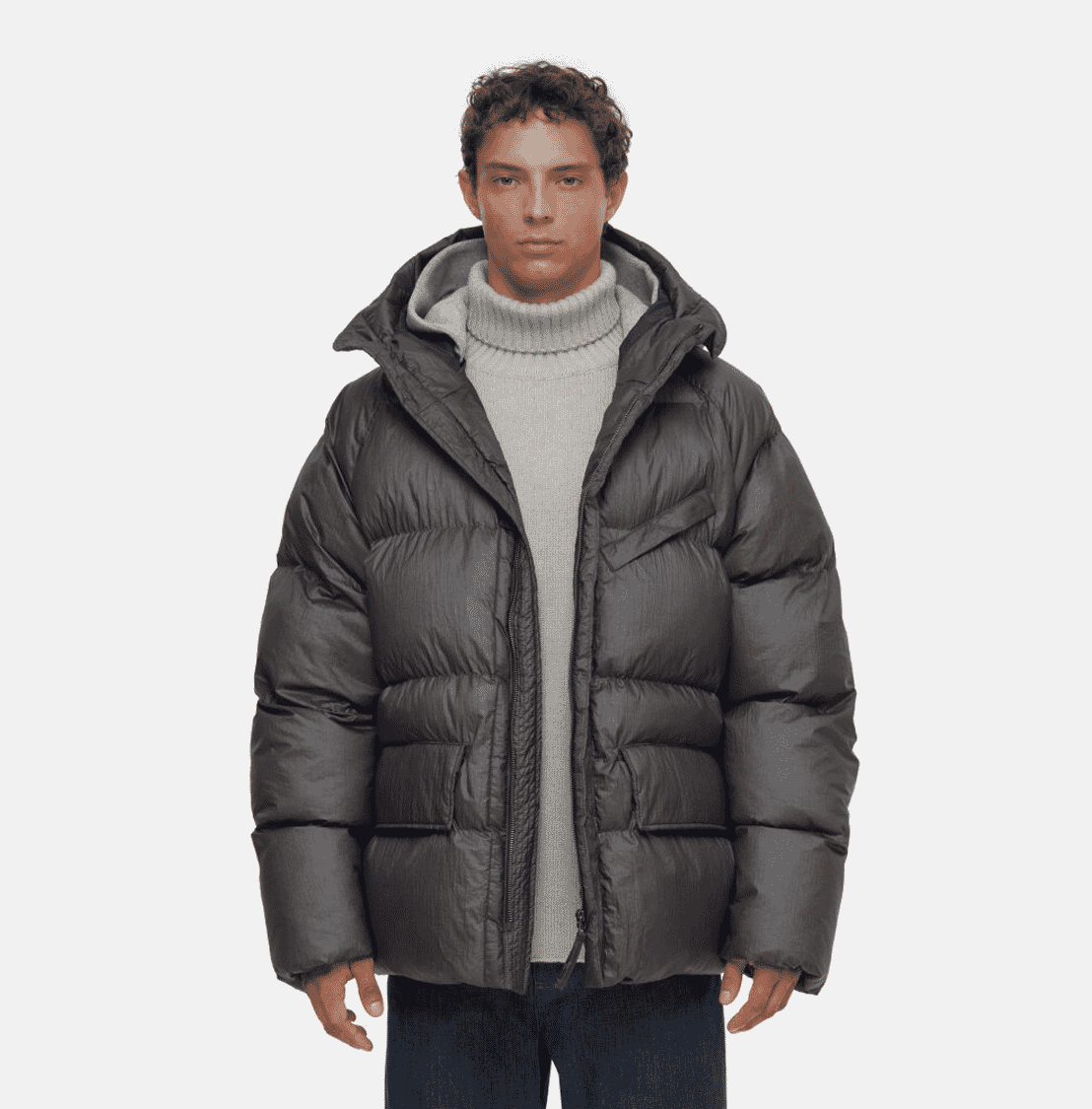 CLOSED Short Puffer Coat
The Short Puffer Coat by CLOSED is nothing short (pun intended) of a technical parcel. Made in collaboration with advanced textile manufacturer Limonta, this is the first outerwear piece ever to make use of Bio-Alloy technology. Not only does this offer unmatched durability and abrasion resistance, it's also eco-friendly and animal-free, making it a great choice for vegan menswearheads. It boasts a slightly oversized fit, and if you're not a big fan of hoods, this one has a fully detachable one that you can stow away for your convenience. It's a little on the pricier side, but we promise that it's worth every single penny.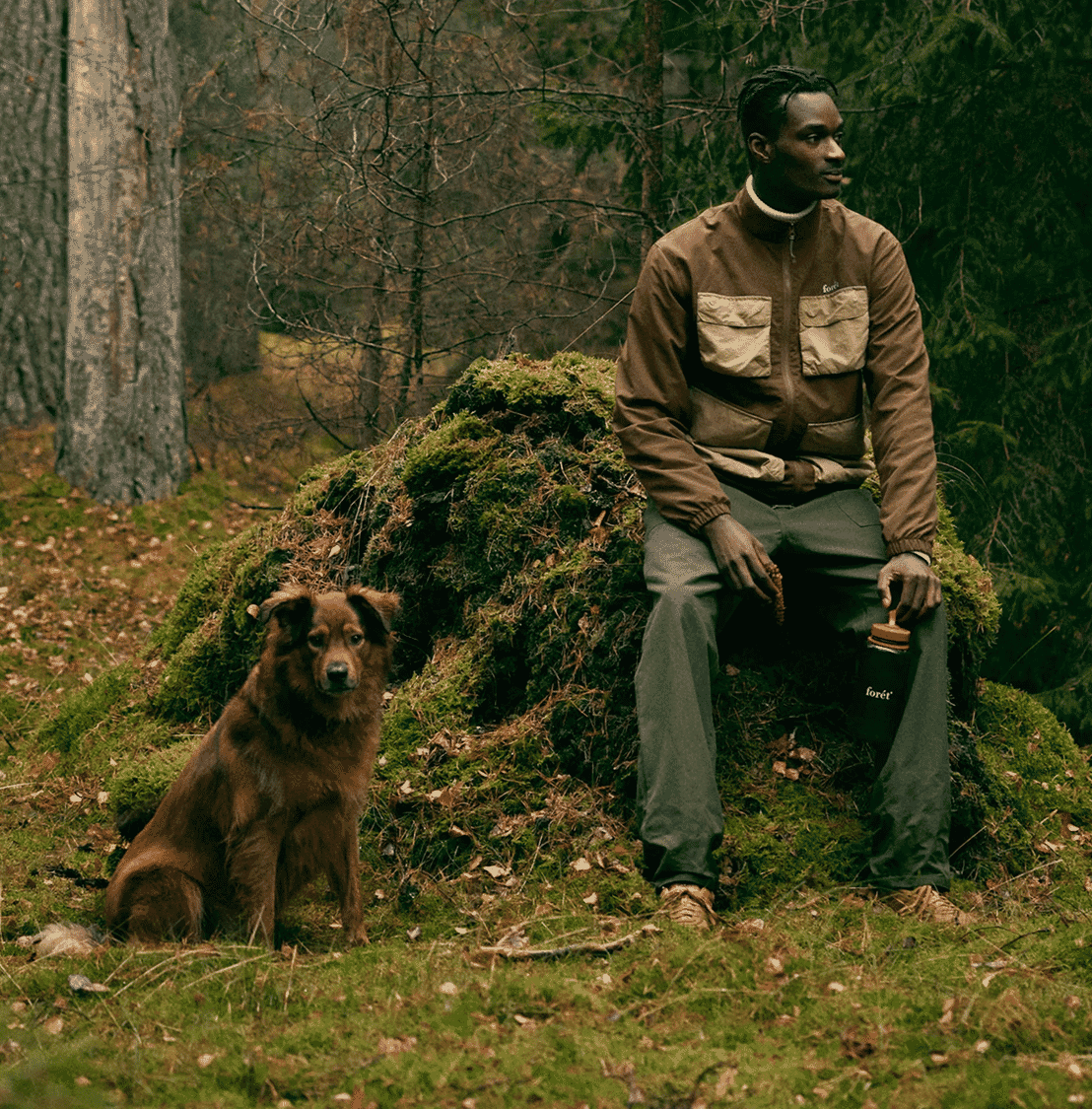 Forét Sizzle Jacket
Unless you've been living under a big rock for the past year or two, you'd know that gorpcore is the streetwear trend of the moment. An acronym for "good ol' raisins and peanuts" (a staple snack among the hiking community), it brings this rugged aesthetic from the mountain peaks to the city streets. If you're looking for a waterproof winter jacket that falls under this rugged theme, check out the Sizzle Jacket by Forét. Painted in an earthy brown and beige colour scheme, it's fitted with a handy two-way zip system and equipped with four massive pockets across the front to stash all of your essentials. The British brand has added another one around the back, because you can never have too much storage.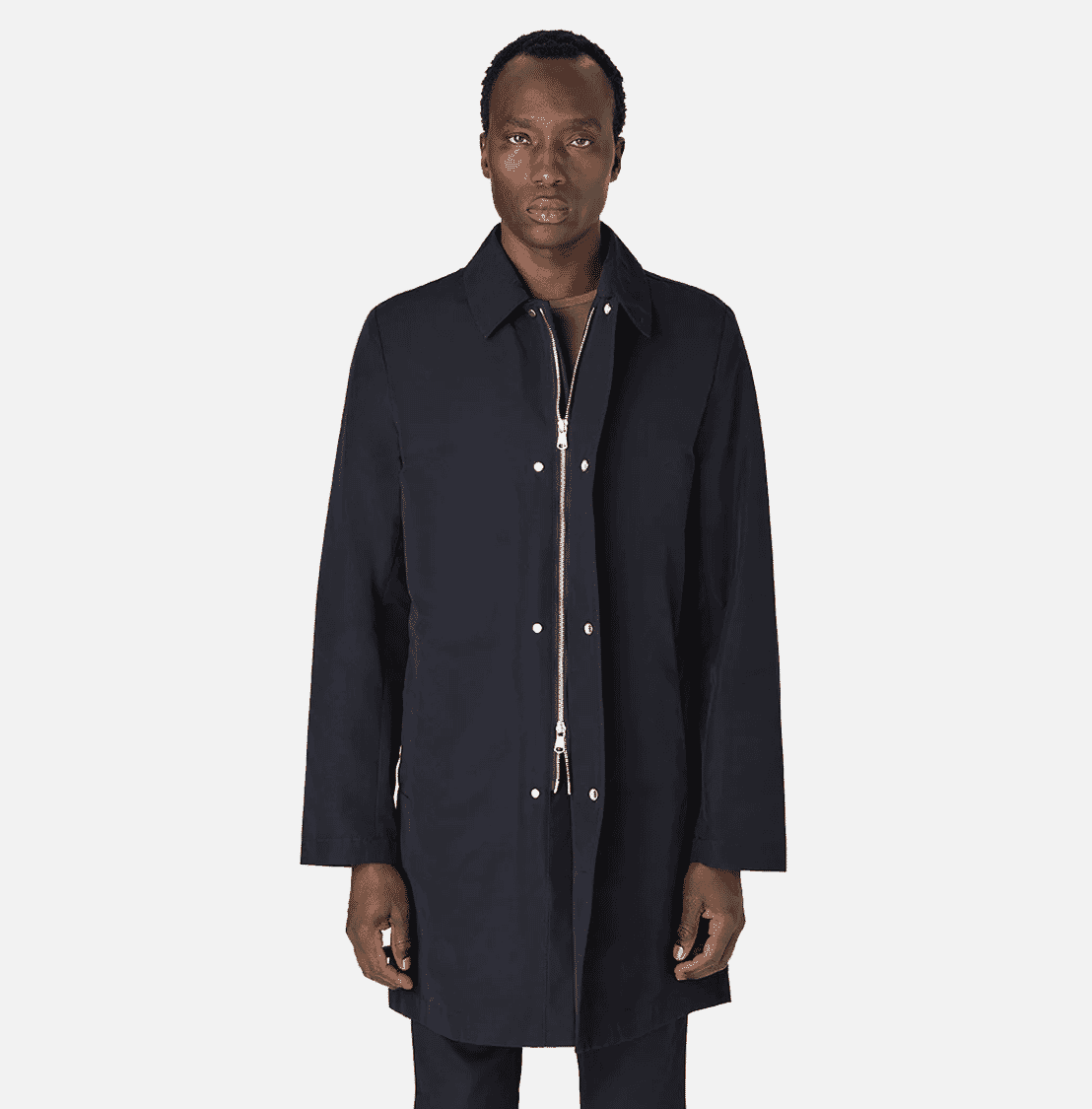 LESTRANGE The Modular Mac
Since it was established in 2019, LESTRANGE has always been about doing more with less. From the very beginning, the London-based label's goal was always to make the ultimate wardrobe capsule, with pieces that you can wear all-year around without having to buy anymore. And this eco-friendly ethos is epitomised with the company's ever-popular The Modular Mac. Lightweight and water-repellent, this all-weather piece is crafted from organic cotton and recycled nylon. If that wasn't enough, it also comes with one year of complimentary repair and care, meaning that if it rips or breaks over the next 365 days, LESTRANGE will happily fix it for you free of charge, which is always nice.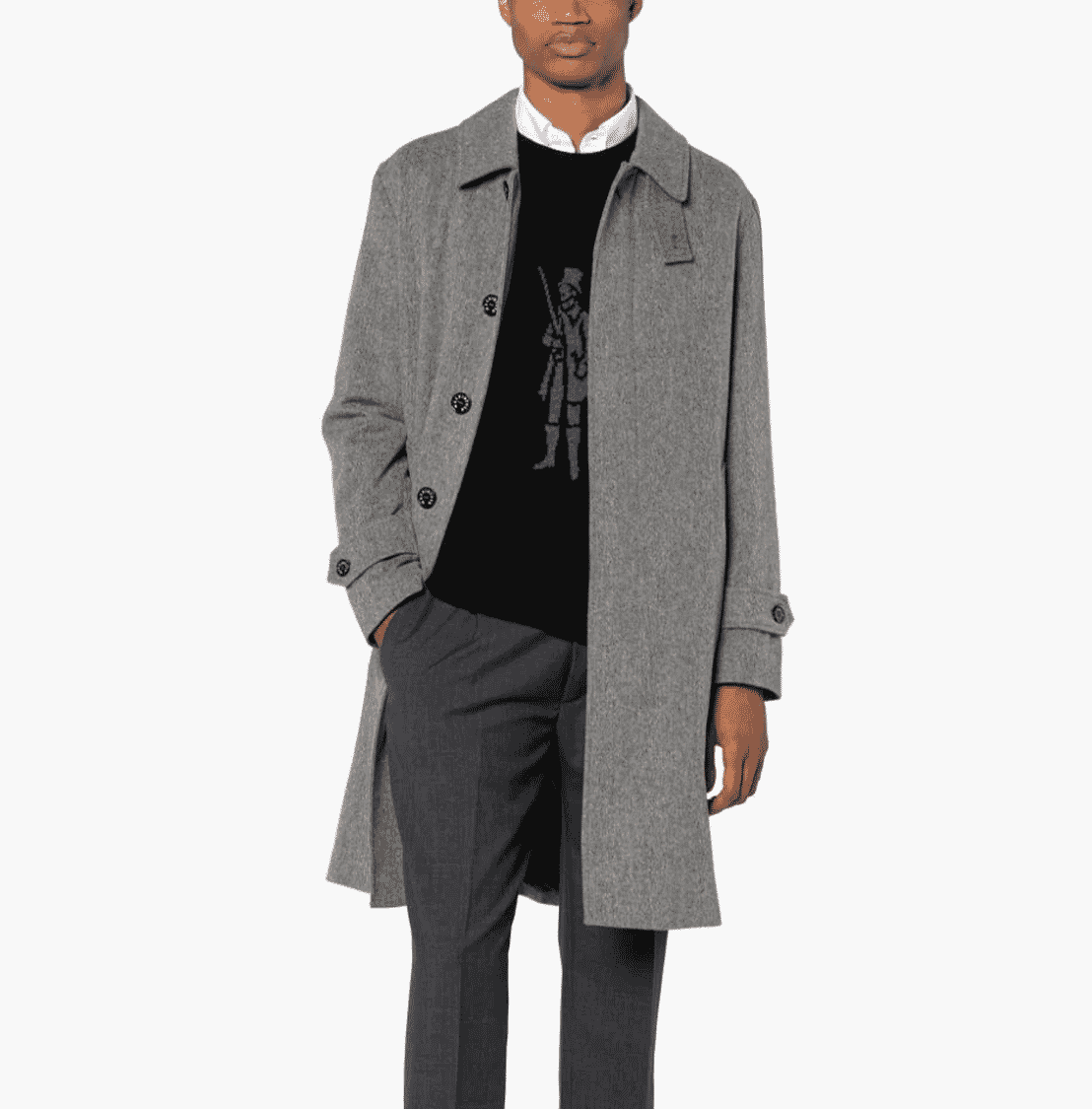 Mackintosh Didsbury Coat
While Mackintosh is known mostly for its, well, macs (it's literally in the name), we wanted to take this opportunity to shine a spotlight on another iconic waterproof winter jacket with the Didsbury Coat. Arriving in a classic all-grey colourway, it features all of the cool military-inspired details that the Scottish brand is renowned for and it's also crafted from Loro Piana Rain System wool that's both water-repellent and windproof, making it the perfect blend of style and substance. It's not cheap by any means, but it will last you a lifetime and a half.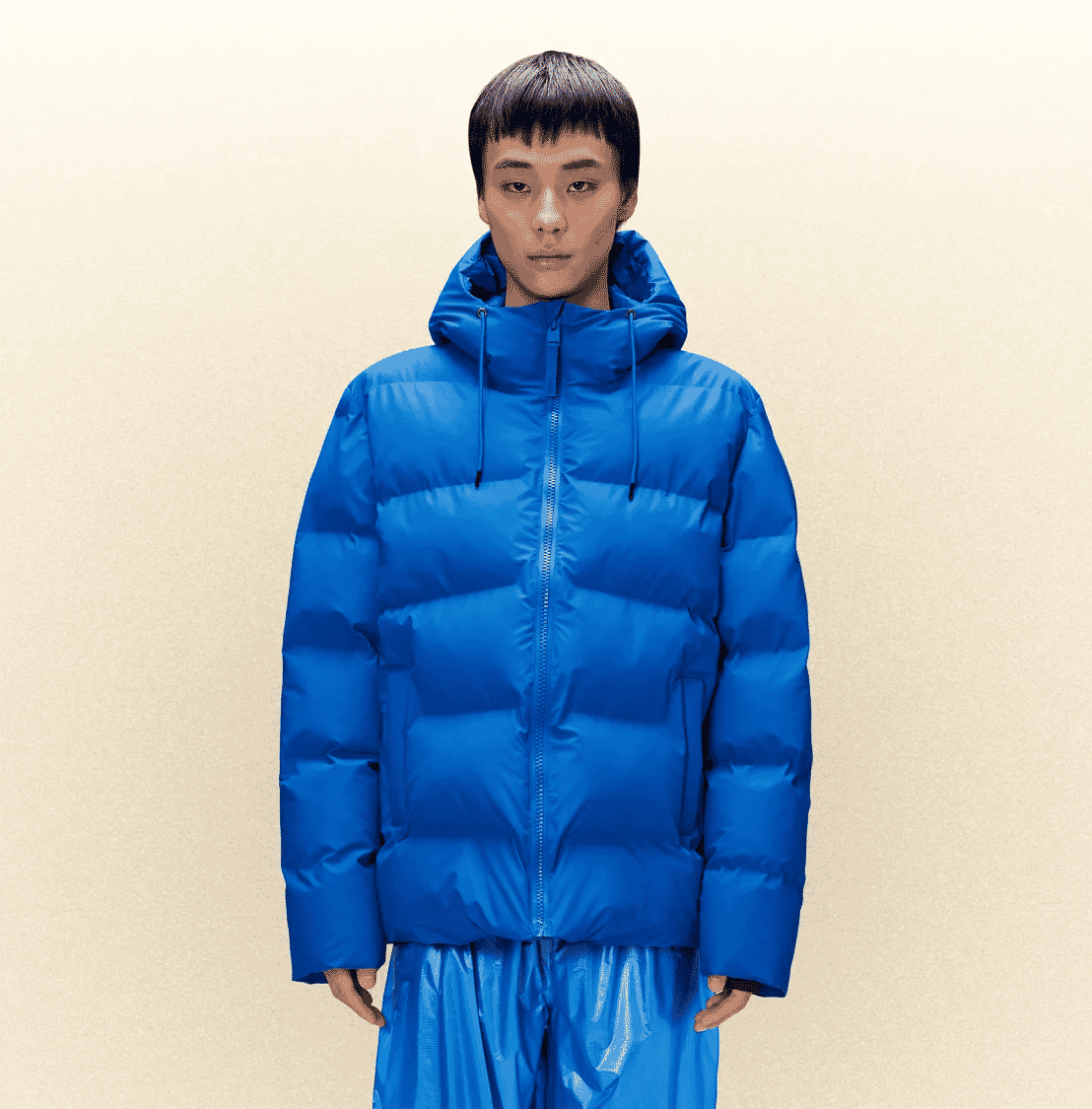 Rains Alta Puffer Jacket
Rains is one of the main reasons why waterproof winter jackets are so cool now. Before the Scandinavian company came to play, these outerwear pieces were ugly and boring. But since they opened up in 2012, nothing's been the same since. The Alta Puffer Jacket is one of its most popular items of clothing, and while it's available in a bunch of more understated palettes, this blue one is the one you want. Regarded by experts as the hottest colour of the year, it looks awesome. However, it also functions extremely well too, with featherless chamber technology that keeps you warm and comfortable even in the coldest climates.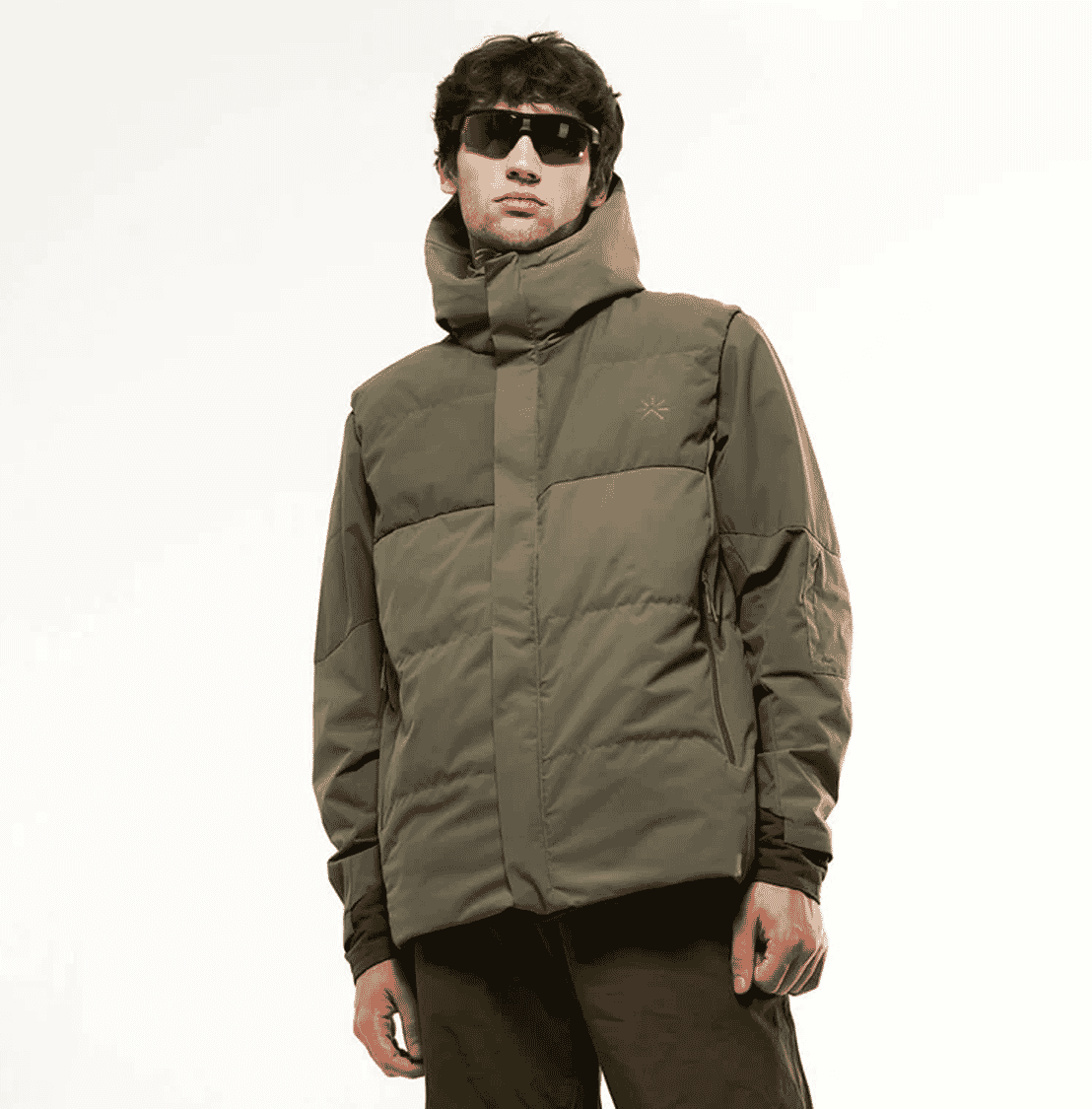 Tropic Feel NS60 Jacket
And last but certainly not least, it's the NS60 Jacket by Tropic Feel. While the independent brand is known mostly for its environmentally-conscious trainers, it recently dove head first into the world of outerwear, and this is one of its first pieces ever. Submerged in a khaki colour scheme, it's made up of a vest and a layer that you can wear individually or together. It's waterproof and very breathable too, meaning you can look cool and stay warm at the same time this season. What's there not to love?
---
---