Men's streetwear outfits have revolutionized the world of fashion, fusing comfort and style effortlessly. Whether you're stepping out for a casual day with friends or making a statement on the urban runway, streetwear outfits offer a dynamic blend of comfort, functionality, and fashion-forward aesthetics. In this style guide, we'll dive deep into the world of streetwear, offering you not only essential styling tips but also a curated collection of the best men's streetwear outfits to rock in 2023.
Styling tips for men's streetwear outfits
Styling streetwear outfits is an art, and it requires a keen eye for detail and a good understanding of the elements that make up this fashion subculture. Here are some tips to help you craft your perfect men's streetwear outfit:
Mix High and Low-End Pieces: Streetwear thrives on contrasts. Combine high-end designer pieces with affordable streetwear staples for a look that's both luxurious and authentic in men's streetwear outfits.
Accessorize Thoughtfully: Elevate your men's streetwear outfit with statement accessories like snapback caps, chunky sneakers, or bold graphic socks. These small additions can transform a basic men's streetwear outfit into a style statement.
Play with Layering: Layering is a hallmark of men's streetwear outfits. Experiment with oversized hoodies, bomber jackets, and longline tees to add depth and dimension to your men's streetwear outfit.
Graphic Tees and Hoodies: Graphic-driven pieces are quintessential in men's streetwear outfits. Whether it's vintage band tees or urban-inspired prints, these wardrobe staples can be paired with almost anything for an instant dose of street style in your men's streetwear outfit.
Sneaker Selection: Sneakers are the heart and soul of men's streetwear fashion. Invest in a versatile collection of sneakers, including classic white kicks and limited-edition releases, to complete your men's streetwear outfits.
Fit Matters: While men's streetwear embraces a relaxed fit, it's essential to strike the right balance. Avoid clothing that's overly baggy or too tight. A well-fitted men's streetwear outfit is effortlessly stylish.
Now that you have some styling tips under your belt, let's explore some of the best men's streetwear outfits for 2023, each offering a unique take on this urban fashion phenomenon.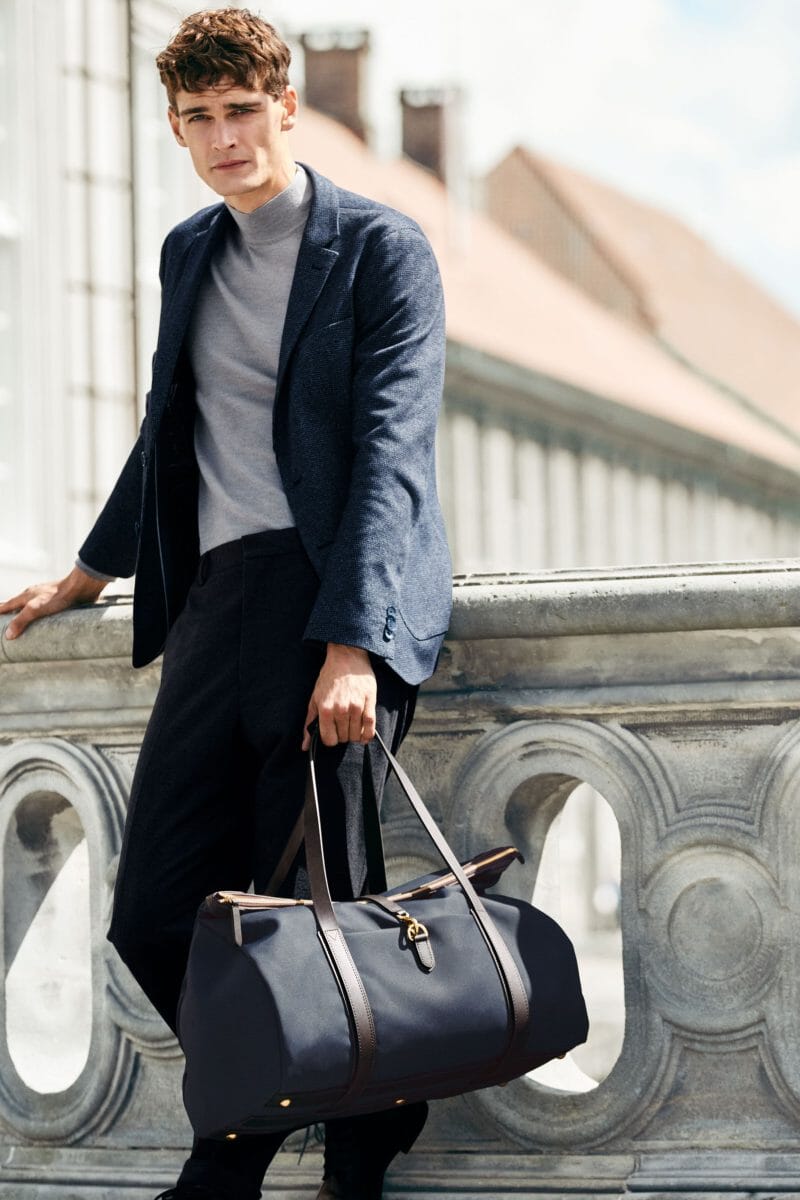 Best men's streetwear outfits for 2023
The Urban Explorer
For those navigating the cityscape, this look is the ideal blend of style and functionality. Start with a pair of distressed jeans, cuffed at the ankles to showcase your sneakers in your men's streetwear outfit. Layer on a waterproof utility jacket and accessorize with a sleek backpack and a beanie for added urban flair.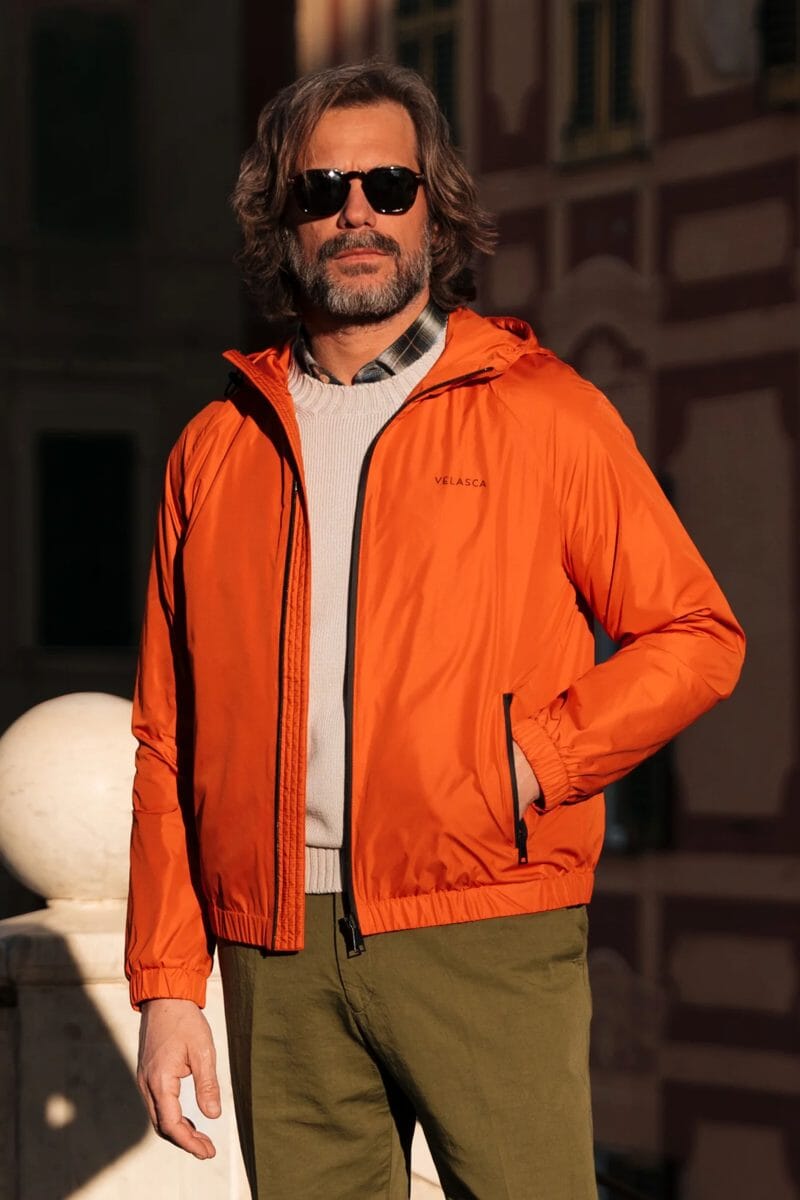 The Retro Revivalist
Embrace a nostalgic blast from the past with a vintage graphic tee paying tribute to iconic moments or bands. Pair it with track pants for a comfortable yet stylish look. Choose throwback sneakers that echo classic designs, and add a windbreaker for a touch of retro style. Crown your ensemble with a snapback cap to complete the look. The Retro Revivalist outfit combines the best of past fashion trends with contemporary flair to make a statement.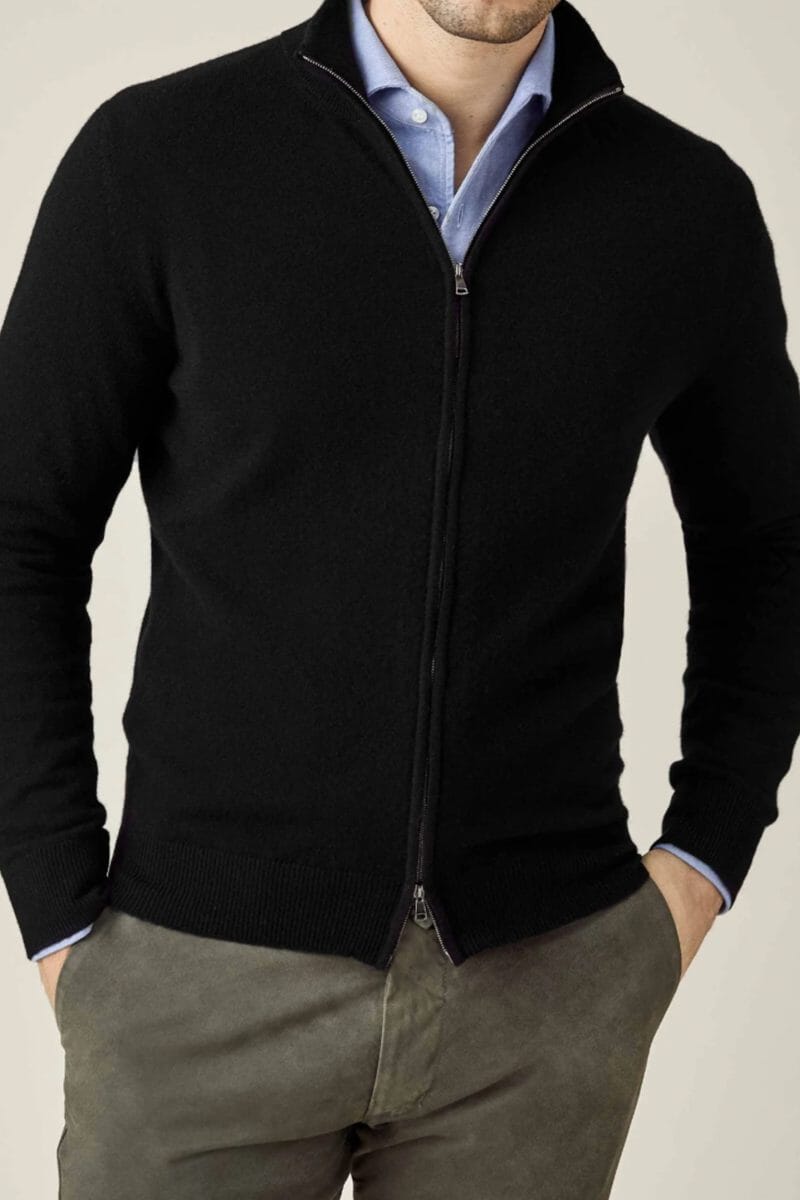 The Minimalist Monochrome
For a sleek and minimalistic look, go all-black with a fitted tee, cargo pants, and low-top sneakers. Black serves as a versatile base for this men's streetwear outfit. Pair it with cargo pants featuring functional details for an urban edge. Add subtle accessories like a black leather belt or a matte-black wristwatch for cohesiveness. Consider layering with a lightweight black jacket or cardigan for added style and practicality. This all-black ensemble is a timeless choice for a clean and sophisticated men's streetwear outfit.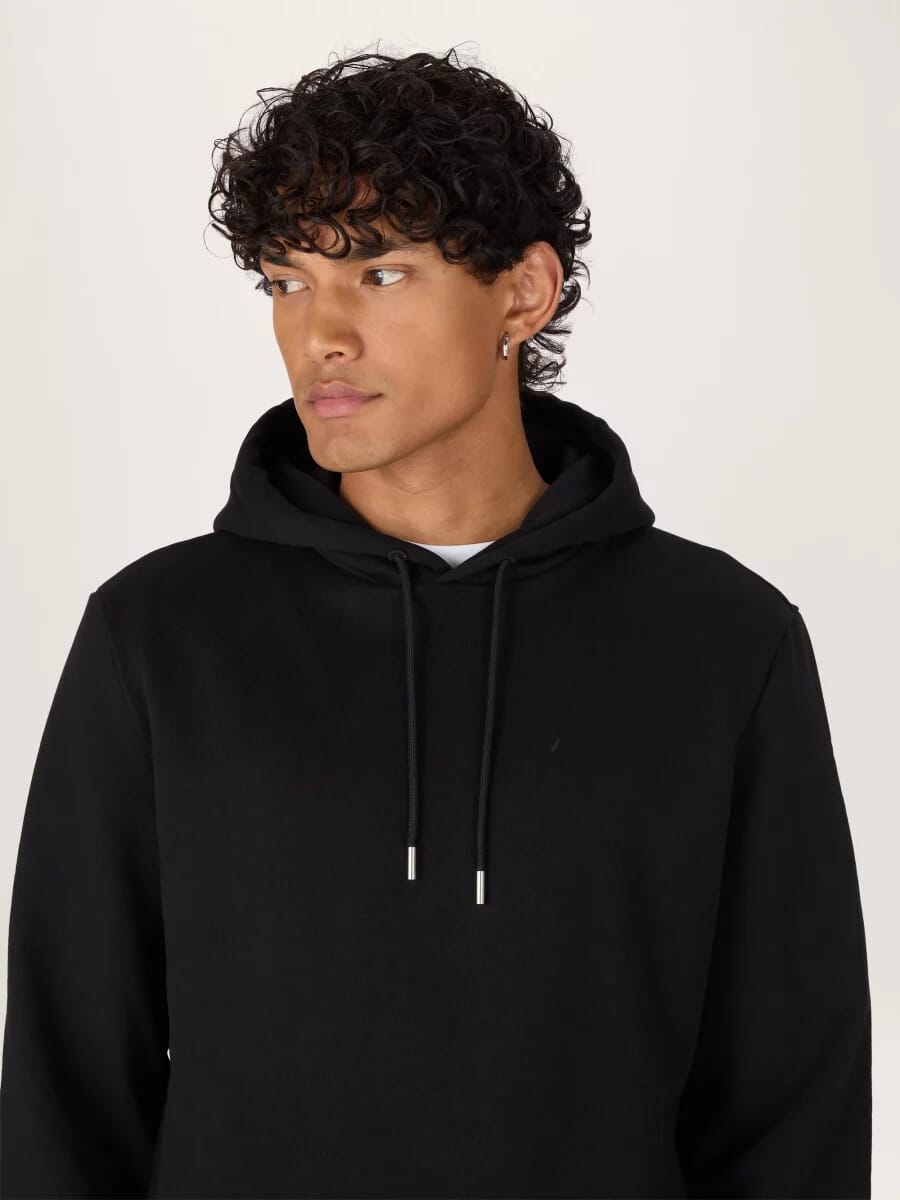 The Athleisure Aficionado
For a stylish athleisure look, start with a cozy oversized hoodie, jogger pants, and futuristic sneakers. This combination offers both comfort and urban chic. The oversized hoodie adds a relaxed vibe, while jogger pants provide a modern touch. Complete the ensemble with sneakers featuring advanced cushioning for maximum comfort. This men's athleisure outfit effortlessly transitions from the gym to a casual night out, combining practicality and fashion.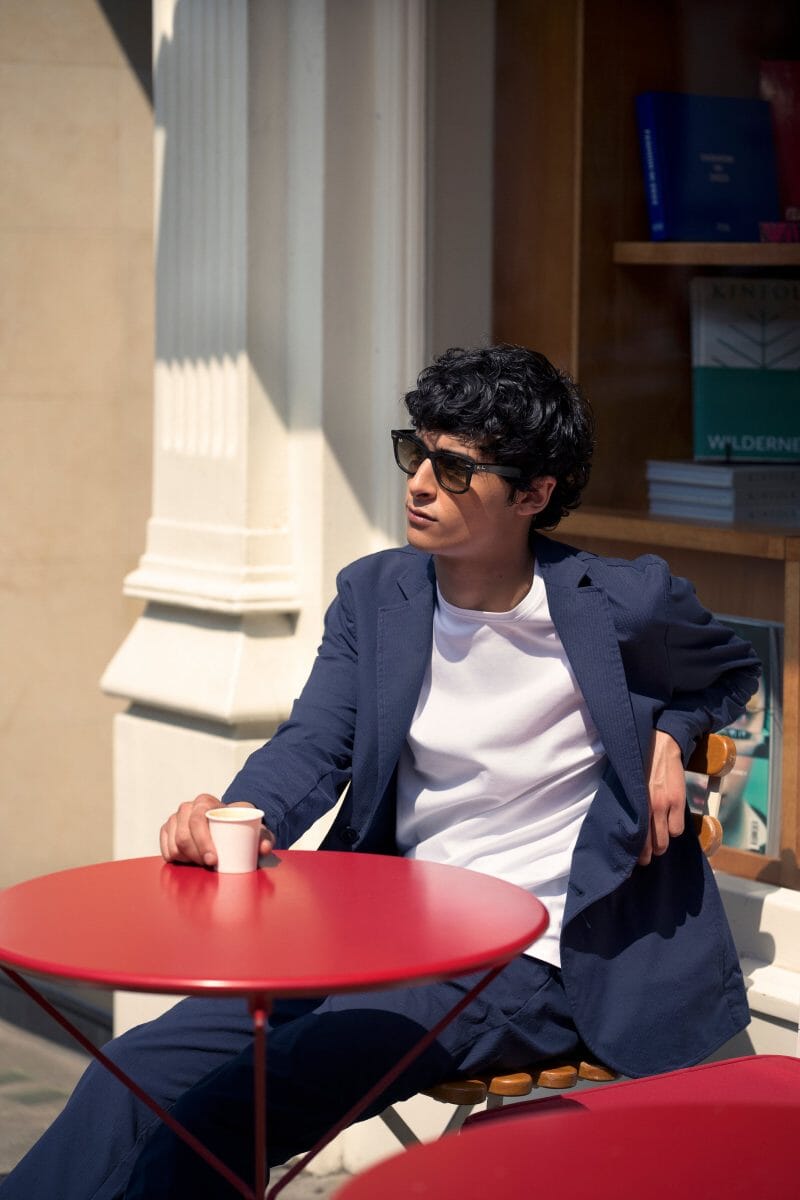 The Street Smart Suit
Elevate your style with a street-smart suit by opting for a tailored suit in unconventional colors like mustard or forest green. Pair it with sneakers and a crewneck tee instead of a dress shirt. This unique combination seamlessly bridges formal and street style, making it an ideal choice for a fashion-forward look.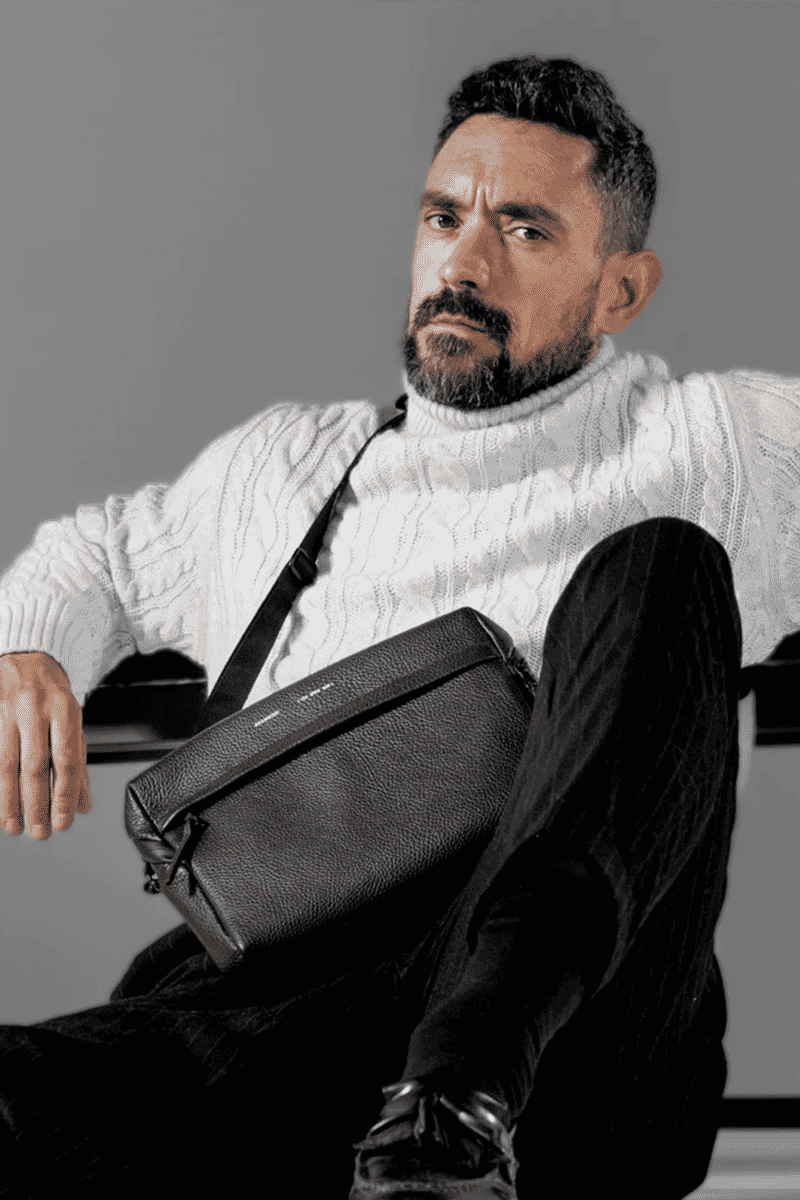 The Tech Trendsetter
Step into the future with a tech trendsetter outfit. Begin with moisture-wicking jogger pants and a sleek, water-resistant tech jacket with multiple pockets for a utilitarian touch. Layer with a moisture-wicking base layer shirt underneath. Accessorize with a tactical-style sling bag and futuristic sneakers boasting advanced cushioning. This outfit not only looks cutting-edge but also offers practicality and comfort, making it suitable for urban explorers and tech-savvy fashion enthusiasts.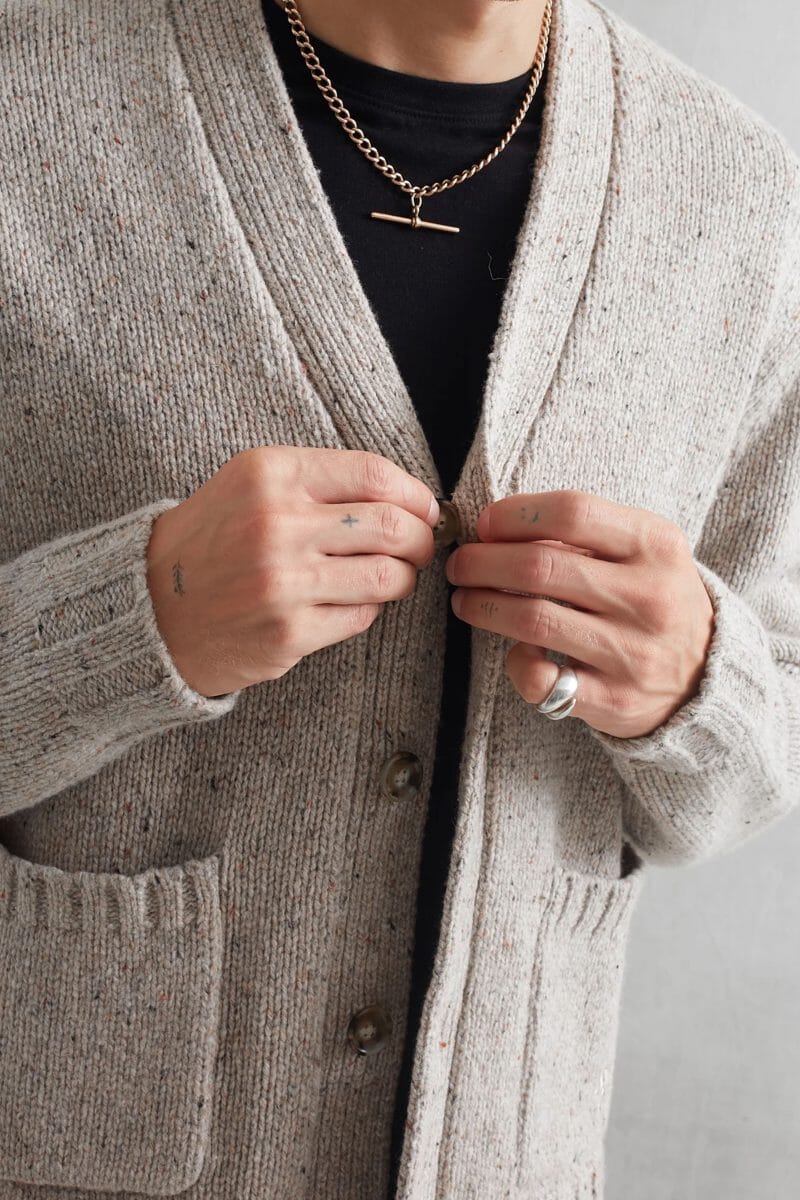 The Artistic Expressionist
Express your creativity with an artistic expressionist outfit. Start with distressed, paint-splattered jeans for a creative touch. Choose a tee or hoodie featuring eye-catching, original artwork or graffiti-inspired prints. Layer with an oversized, unstructured denim jacket for a touch of street artistry. Complete the look with classic high-top sneakers and a beanie. Don't shy away from showcasing your individuality with unique accessories like statement rings or artist-designed socks. This outfit celebrates the fusion of fashion and art, allowing you to express your creativity on the streets and through your style.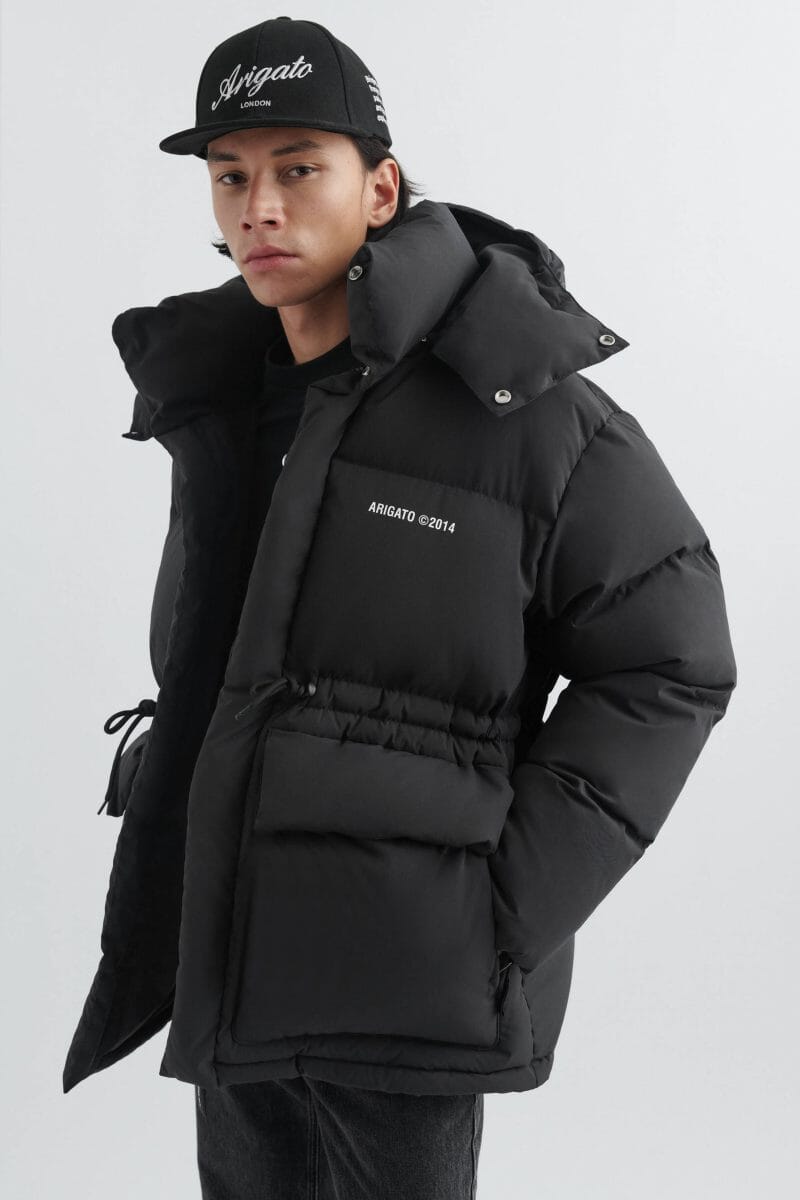 The Skater Chic
Capture the essence of skate culture with the Skater Chic men's streetwear outfit. Start with a pair of well-worn skinny jeans, cuffed at the ankles. Add a graphic skate brand tee or a vintage band tee for an authentic touch in your men's streetwear outfit. Layer over a lightweight, zip-up hoodie for comfort and style. Complete the look with a classic pair of skate shoes or high-top sneakers in your men's streetwear outfit. Accessorize with wristbands and a snapback cap for the ultimate skater look in your men's streetwear outfit.
---
---