If you're in the market for new gym clothes because you're looking to kickstart an ailing gym push, walk this way. Likewise, if you're a seasoned bench press pro in the market for new kit, welcome. Of course you can work out in literally anything but don't underestimate the benefits to any workout of looking and feeling good.
You're more likely to go to the gym if you feel like you belong there and men's gym clothes go a long way in creating that confidence.
Granted, there's a lot out there. Classic sportswear brands have been joined by new innovators. Materials are more technically advanced and designs are made to be seen in. Fits vary and colours need to be considered. Scroll on for a guide to establishing your perfect gym kit, as well as our pick of the best men's gym clothes brands right now.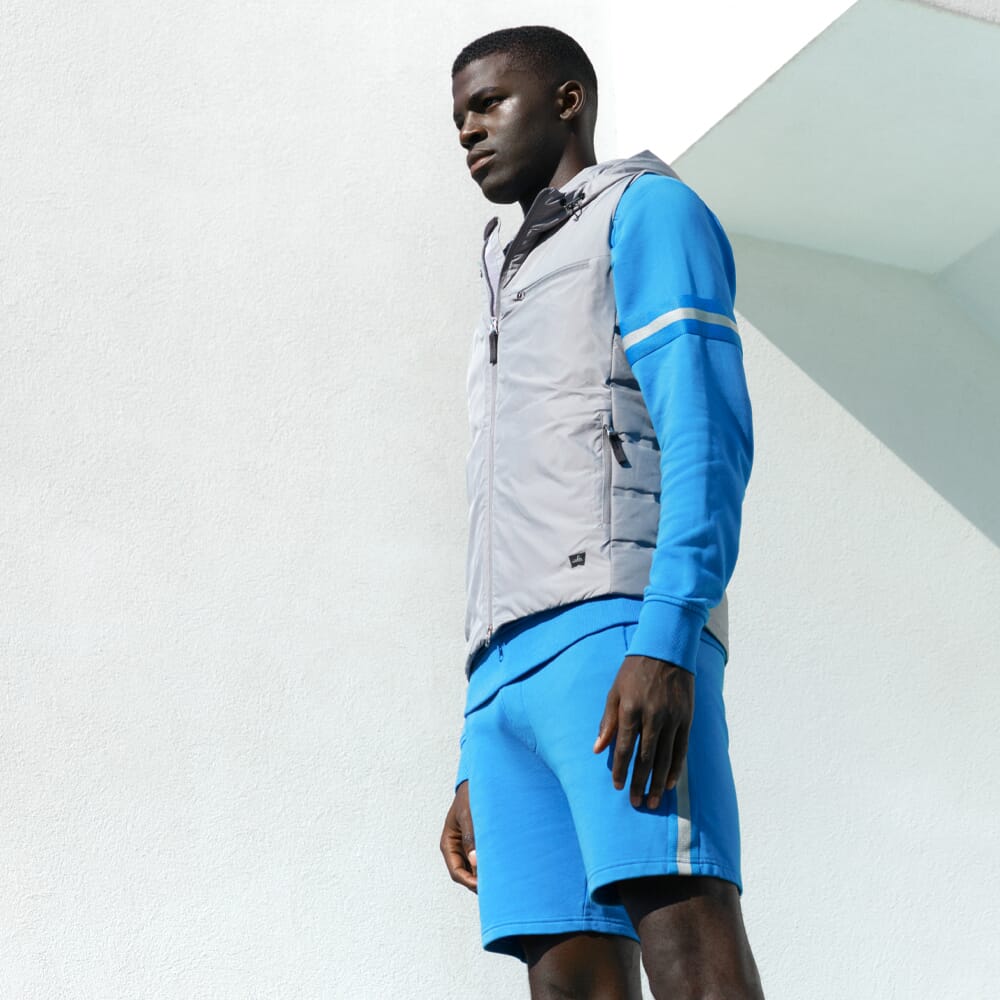 Key considerations when buying men's gym clothes
Style
There's a difference between sportswear and gym wear. The sort of high-vis running gear you wear out pounding the pavements isn't needed in the gym. Likewise, the more fashion forward garments by many of the brands on the list below aren't really suitable for the sweaty exercise you'll be undertaking in the gym either. Be sure to choose clothes that lend themselves to the task at hand.
Materials
There are plenty of materials to choose from out there. If you're after something simple, light organic cotton is usually pretty bulletproof for any type of activity. Any fabric worn in the gym should ultimately be wicking away moisture. That's the most important job. If it's holding on to moisture it's not doing its job properly. Of course, it also needs to be flexible and not scupper any movement too. Smarter materials, including high-tech nylons, will increase airflow, absorb heat and even pack odour-resistance.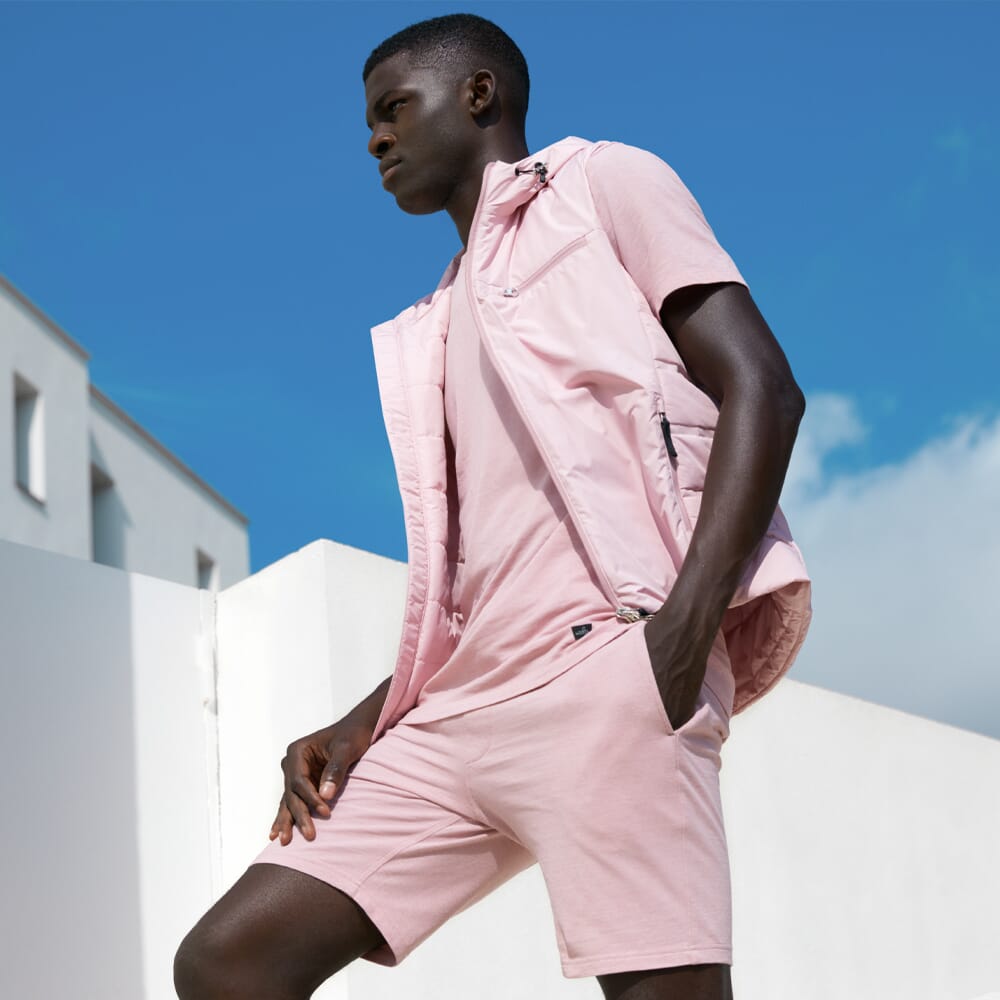 Colours
Listen, they're going to try and get you in all sorts of day-glo shades but be careful. If ever in doubt, stick to black, navy, white and grey. Black especially is a solid bet. Visually slimming but also good for showing off your gains, black will also hide sweat patches better.
Fit
There's a trend now for baggier clothing but in the gym it's not always practical. Ideally you want something that fits well. Not too baggy and not too tight. Excess fabric is unhelpful and often, a lot of the best gym wear is designed to be in contact with skin in order to wick away moisture.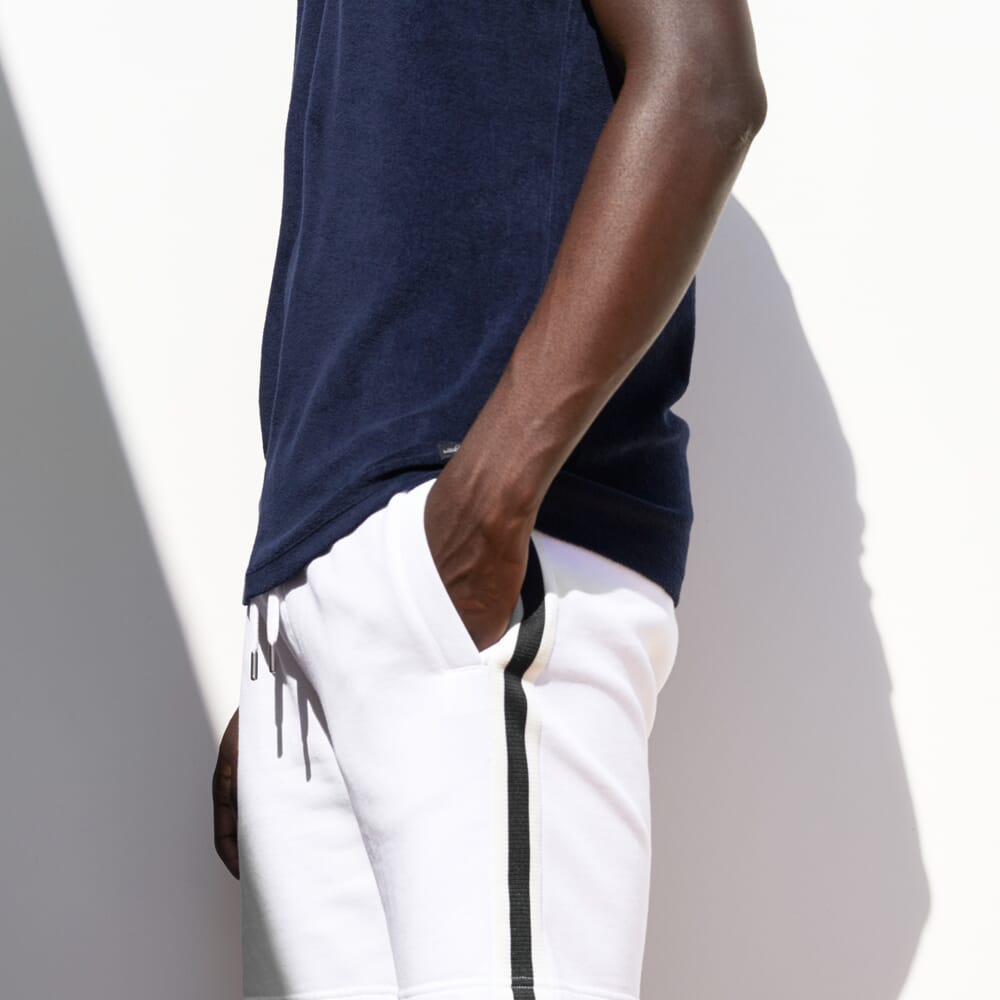 Construction
Don't underestimate how a garment is built. Seams can often lead to chaffing so if you can get garments with seamless construction, do consider it. It's also important to appreciate subtle differences in build. A running short isn't going to give you as much flexibility and coverage as say a gym short, the latter designed to be looser, cover more of the thigh and be more flexible in construction.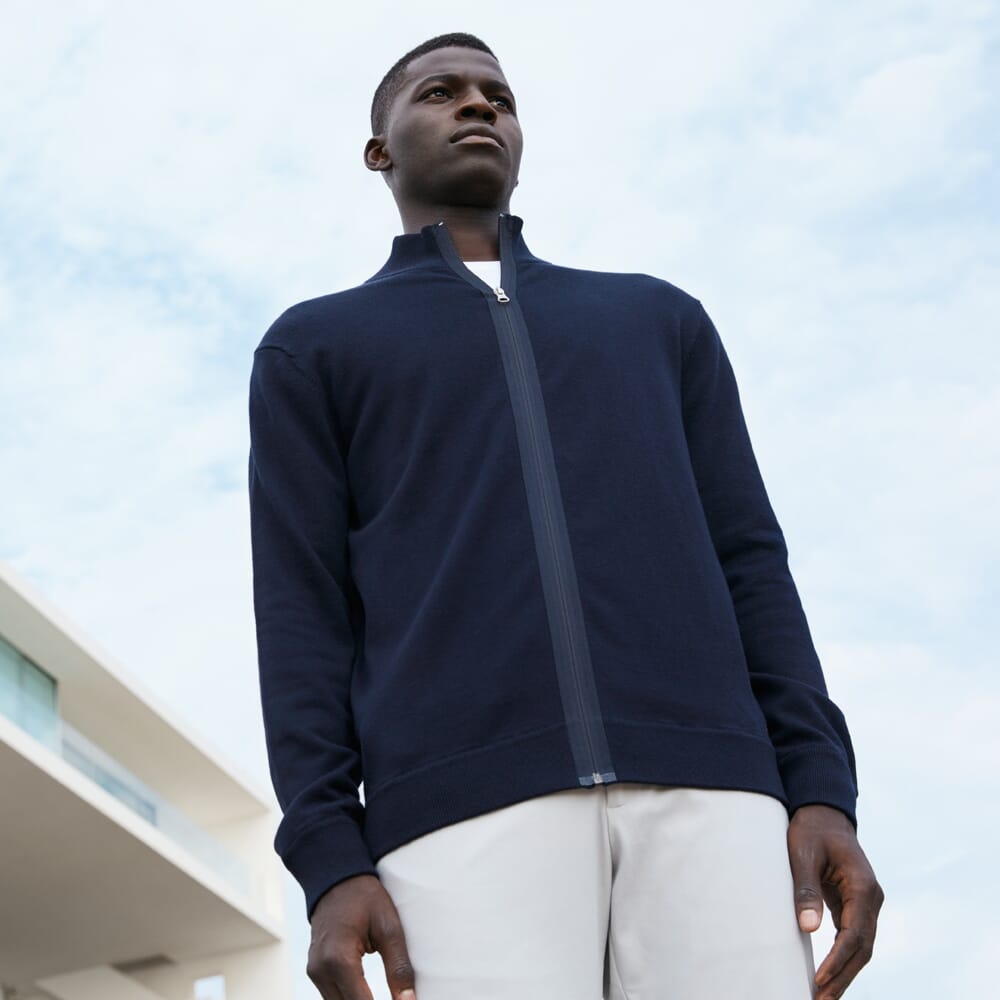 Best men's gym clothes brands in 2023
WAHTS
A modern design-led high fashion brand, WAHTS garments are built for multifunctional use. They'll tell you they don't follow the rules of fashion, instead they follow the rules of comfort and style. Versatility and functionality. Work, travel or play. Thus, you can count on the brand's Perkins cross sport shorts to look good, whilst also feeling good in a luxury tech fabric. Great for looking but also feeling the part.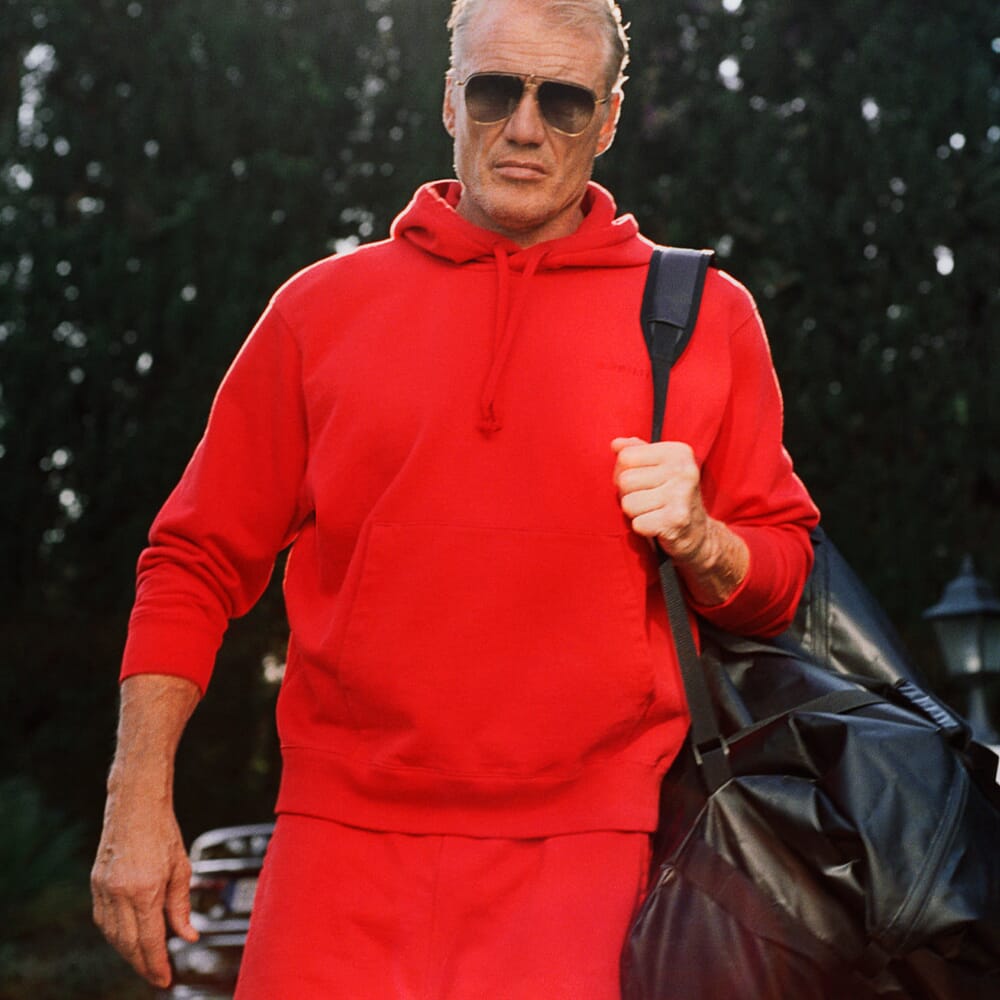 CDLP
Luxury, design-led men's essentials. From underwear to gym gear, all made by what has turned into a cult international brand. Made from recycled and organic materials, the CDLP sportswear collection is not messing about. Enhanced flexibility, mesh venting, non-chafing seams, no tag construction and serious moisture wicking make for optimised gym wear. The brand's performance leggings are a good place to start.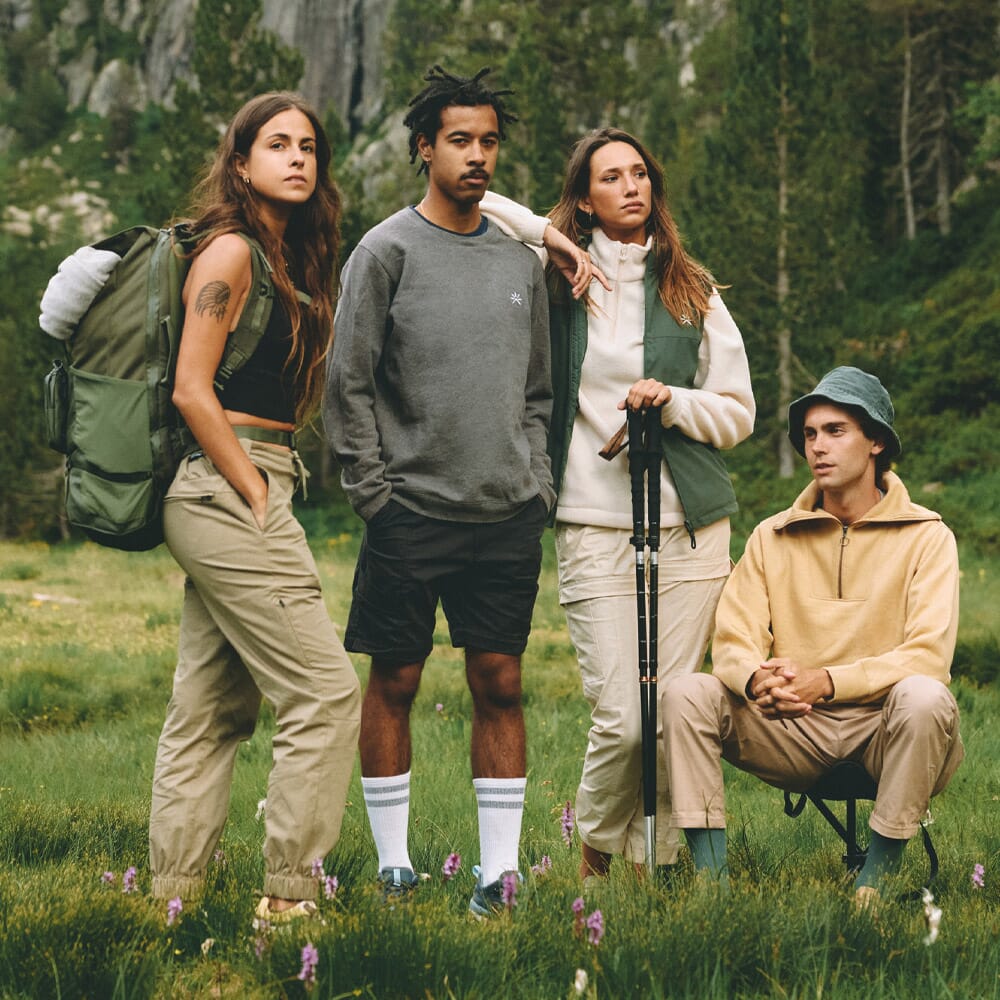 Tropicfeel
Tropicfeel's high-performance sneakers, bags and apparel are designed to tackle any weather and terrain, from craggy mountains to sandy beaches. But they'll serve you just as well in the comfort of your gym. The label offers a selection of technical tees, jackets and trousers, as well as a wide array of sneakers that boast comfort, durability and breathability, not to mention effortless sports-luxe style. Sustainability underscores the Tropicfeel brand and is embedded into every stage of design and production. Only eco-friendly recycled and organic materials are used and the strictest of human labour and animal welfare policies are in place. If that's not enough, the label also happens to be Climate Neutral Certified.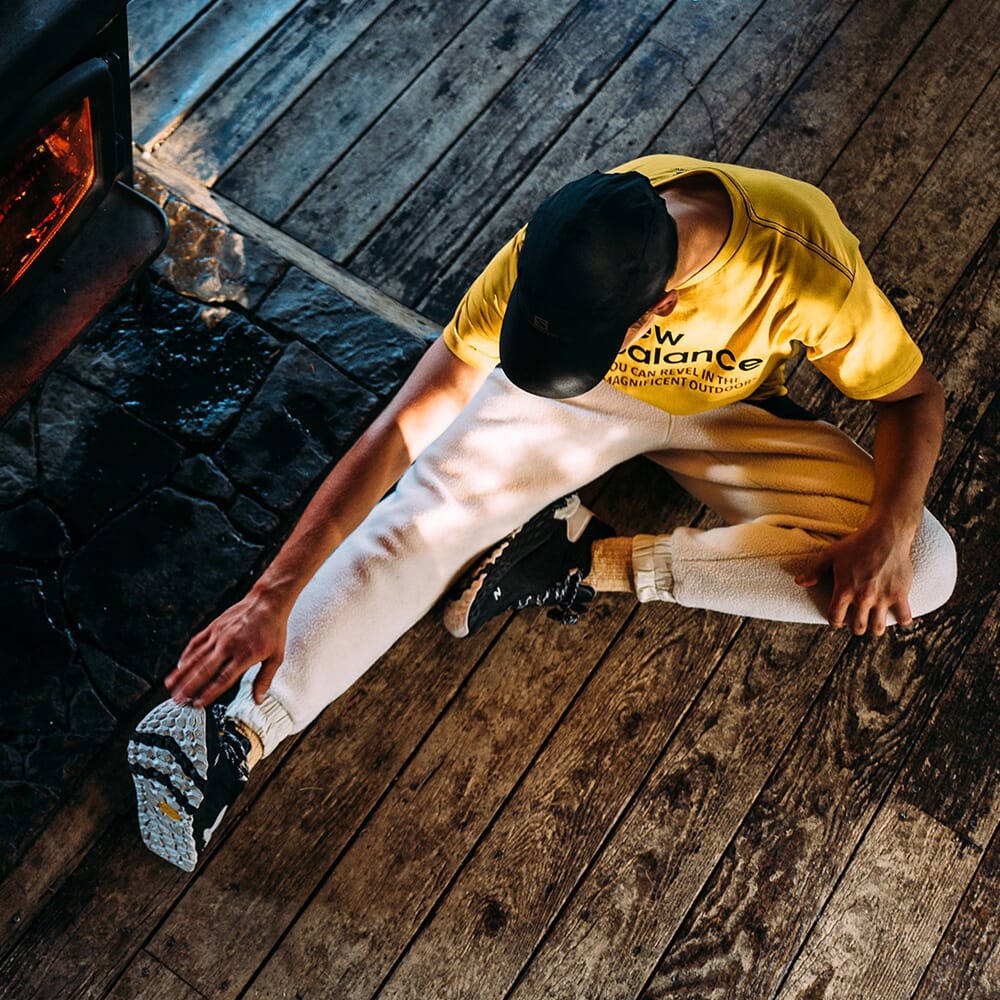 New Balance
It's easy to forget that New Balance is more than just a sneaker company synonymous with Steve Jobs and Larry David. As well as excellent technical shell jackets for running they'll also kit you out when it comes to gym gear too. If you're a regular on the treadmill and spin bike, the brand's London Acceptance Q Speed Fuel 7 inch Short are comfortable and breathable with impressive sweat wicking. Side drop-in pockets and a rear zip pocket are ideal for keys and wallets.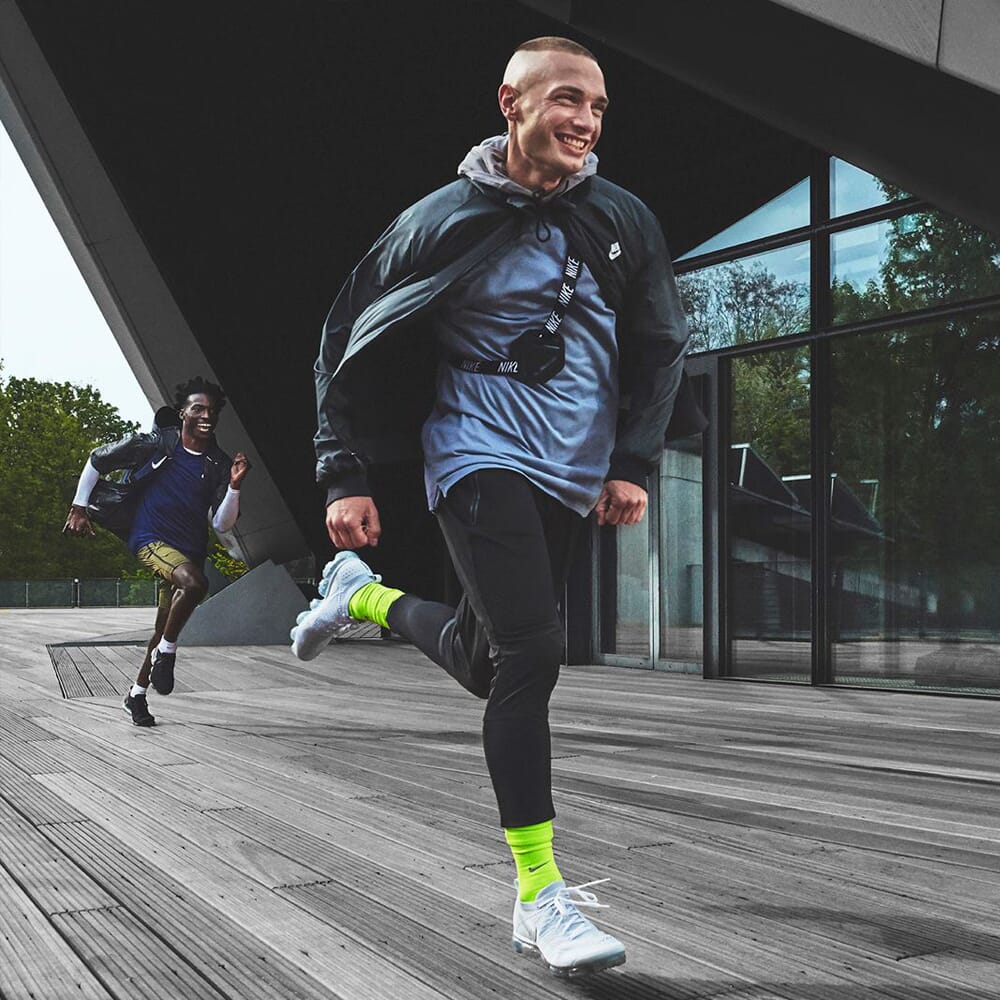 Nike
Just do it. Whether you're investing in a pair of controversially good Zoom Alphafly running shoes or Nike Pro underlayers, you know you can count on the brand with the swoosh for high performance sportswear. In the gym it's no different. With specialised men's gym clothes for every part of your workout from yoga to weights, Nike is a bulletproof bet for quality and style. The brand's yoga trousers are flexible and lightweight, ideal for stretching through poses with mesh at the back of calves and knees for breathability. The Nike Pro half-zip training hoodie meanwhile packs dual layer design, with zipped side seams ideal for adjusting airflow during a workout.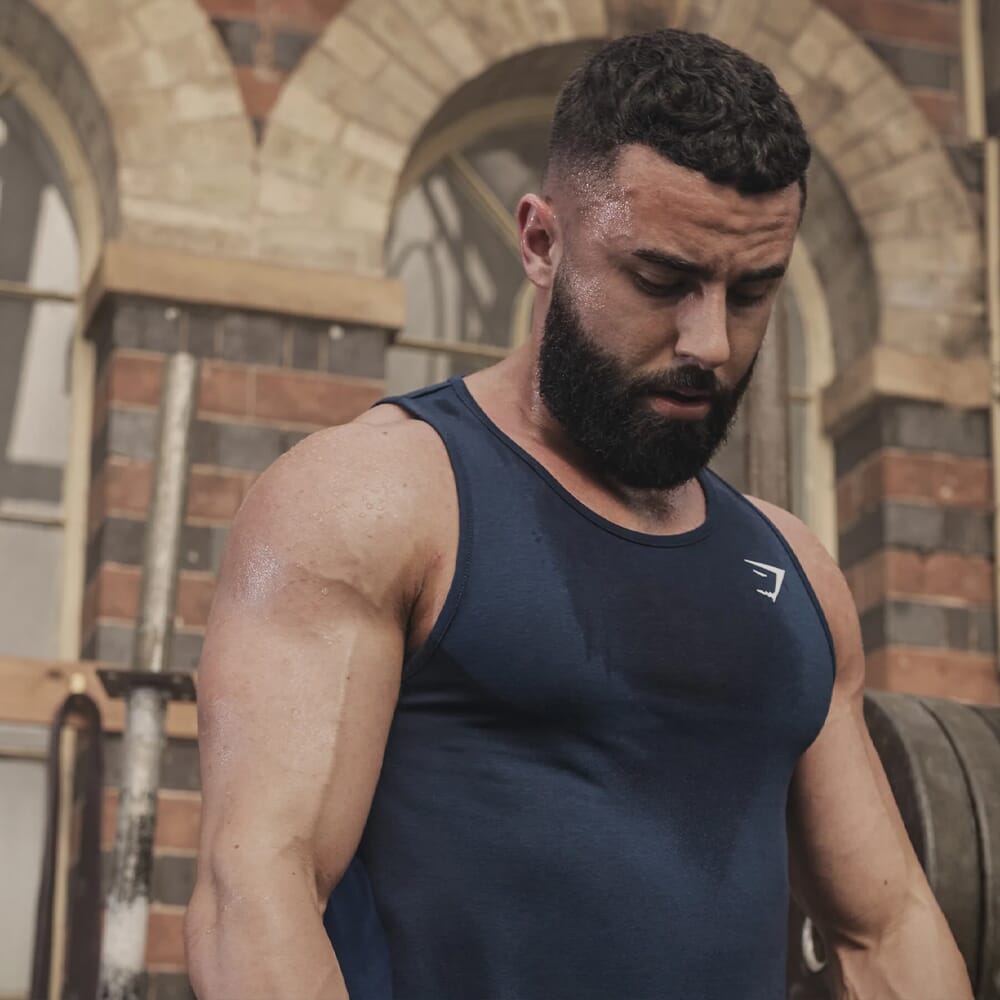 Gymshark
One of the great modern apparel success stories. Founded a decade ago by Ben Francis who has only just turned 30 this year, Gymshark has transformed modern gym wear becoming one of the UK's fastest growing companies. What started as a drop-shipping exercise in body building supplements is now a multi-million pound operation. With products sortable into different areas of the gym, be it general fitness or lifting, fits even cater to bulkier bodybuilding frames.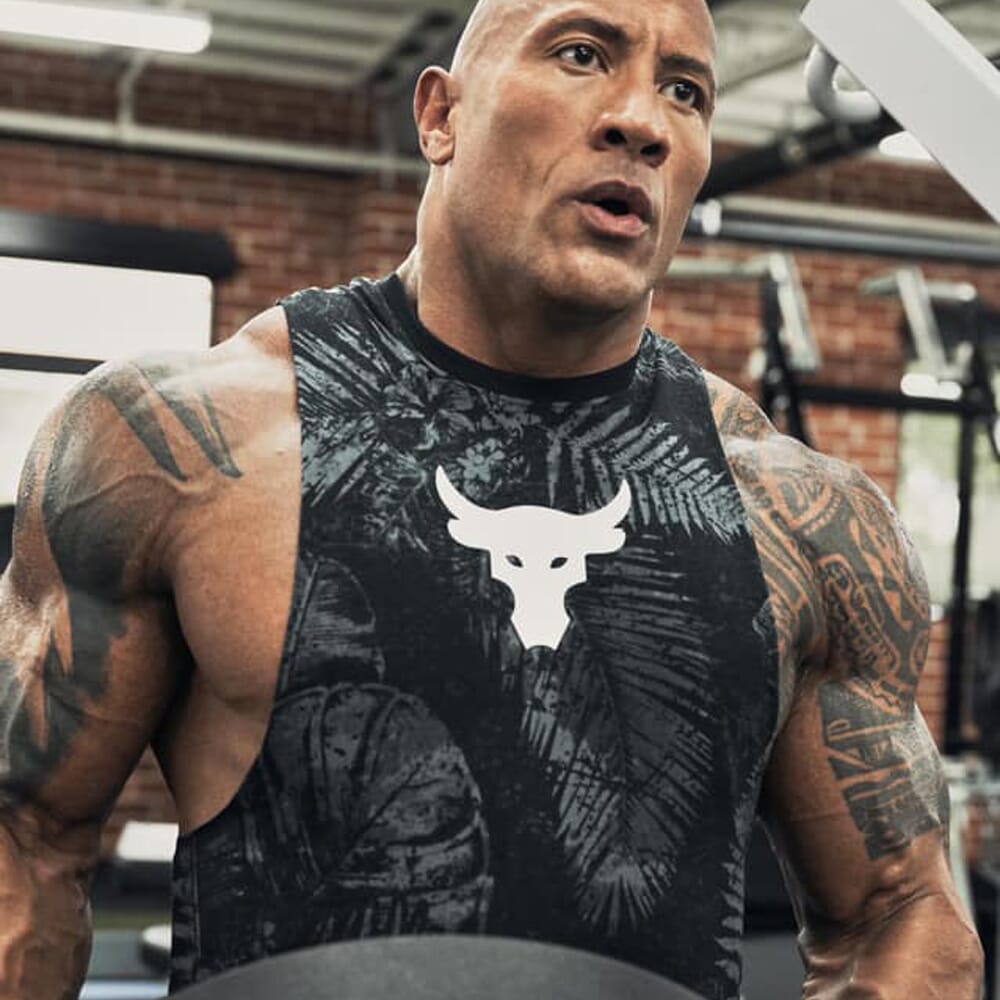 Under Armour
You know it's good for the gym when there's a Project Rock collection. That's right, Dwayne Johnson approves this product. As does Stephen Curry. American fitness brand Under Armour is serious about materials and construction and has carved out a niche when it comes to fitness and training wear. Take the brand's Meridian tapered pants for instance. Specially engineered for softness, they still wick sweat away make for a comfortable high performance fit. 4-way stretch material means they'll make it through even the hardest of workouts.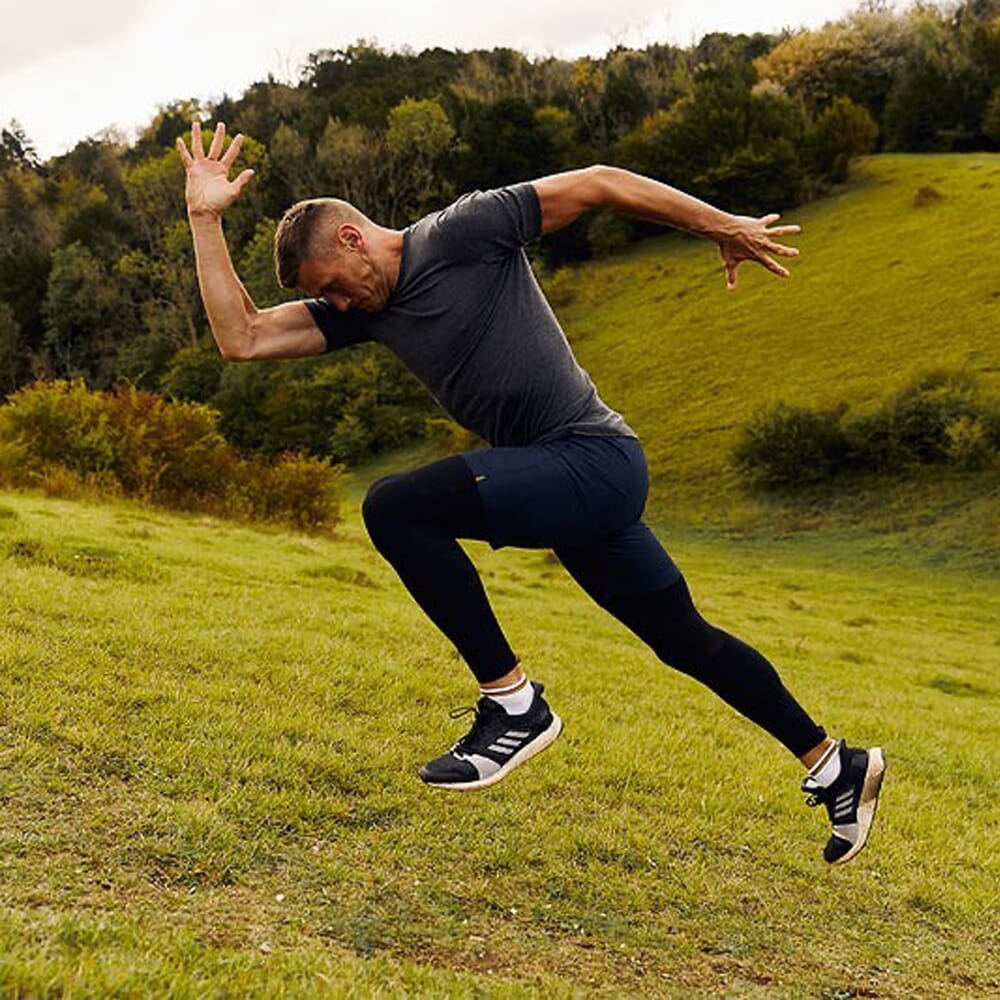 Iffley Road
A brand born out of the 2012 Olympics, the husband and wife team and avid runners behind Iffley Road wanted to create sportswear that looked sharp whilst still being comfortable. The name comes from the Oxford running track where Sir Roger Bannister ran the first sub four minute mile. The results are indeed handsome. Super soft, fine gauge base layers in Merino wool that wick swear and harness natural antibacterial properties. Elsewhere there's slim fit joggers in Italian microfleece giving gentle stretch. We're here for the long ankle zips and elasticated foot stirrups.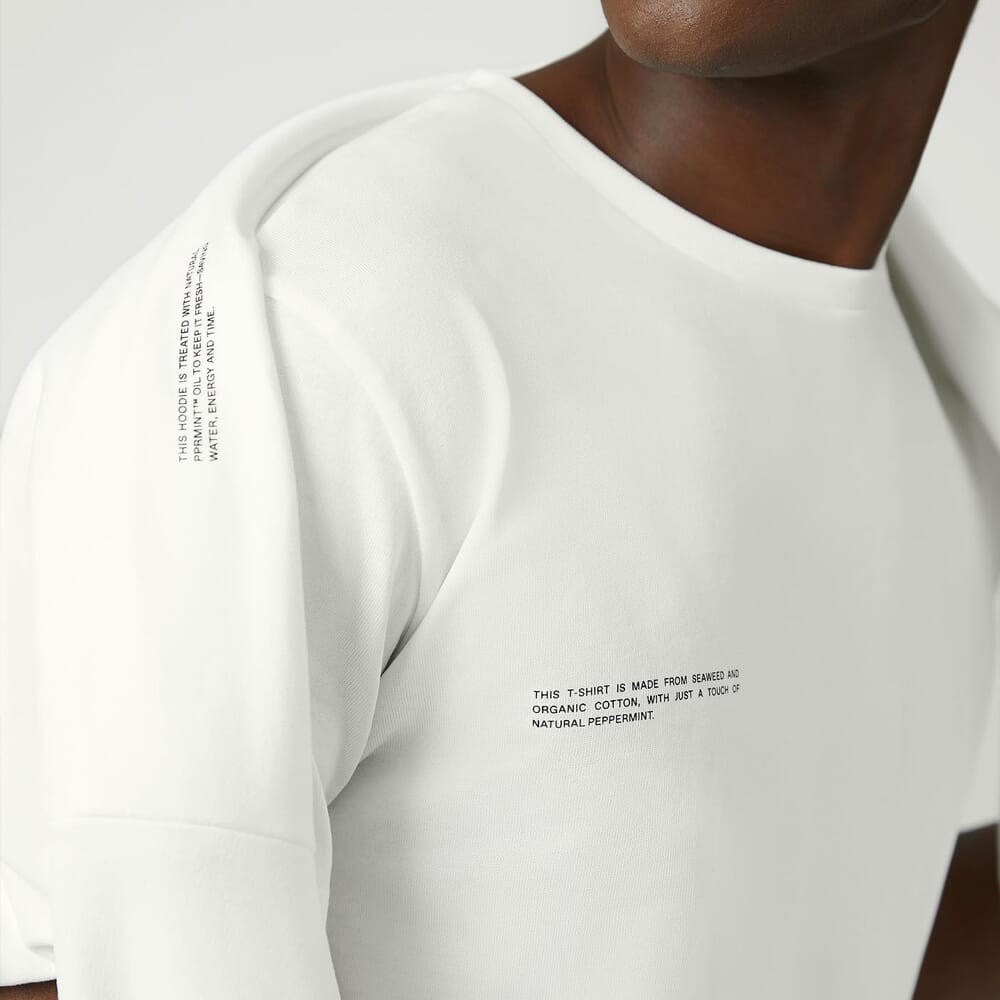 Pangaia
You could argue that Pangaia isn't really a fashion company. It's a material science company. One formed to design our clothes out of the environmental mess they're in using the expertise of designers, technologists and scientists. Smart technology is all over their garments and especially in pieces destined for the gym. The brand's Activewear zipped long sleeve shirt and leggings are made from lightweight bio-based nylon made from castor oil - a non-food crop. The leggings have unique stitching for perforation aiding wicking and are treated with BioWick, a plant-based treatment that absorbs sweat.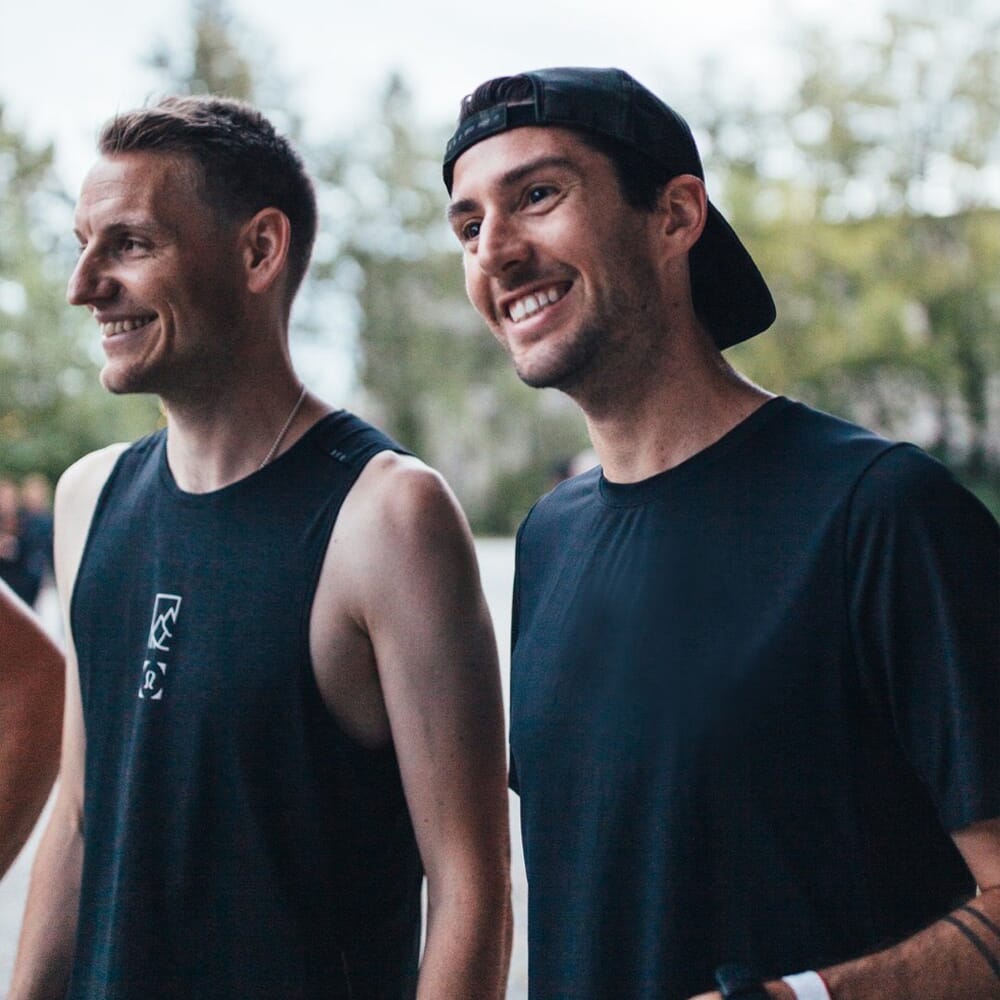 Lululemon
Best known for their yoga accessories and equipment, Lululemon have taken this expertise and literally ran with it. The brand do a line in pretty much any type of training gear you might need for the gym, be it performance leggings, joggers and shorts as well as lightweight gym t-shirts and long sleeve tops. For a dynamic pair of joggers that'll be as comfortable in the gym as at home, try Lululemon's relaxed fit training joggers. Soft and comfortable, with a roomy loose fit and four way stretch.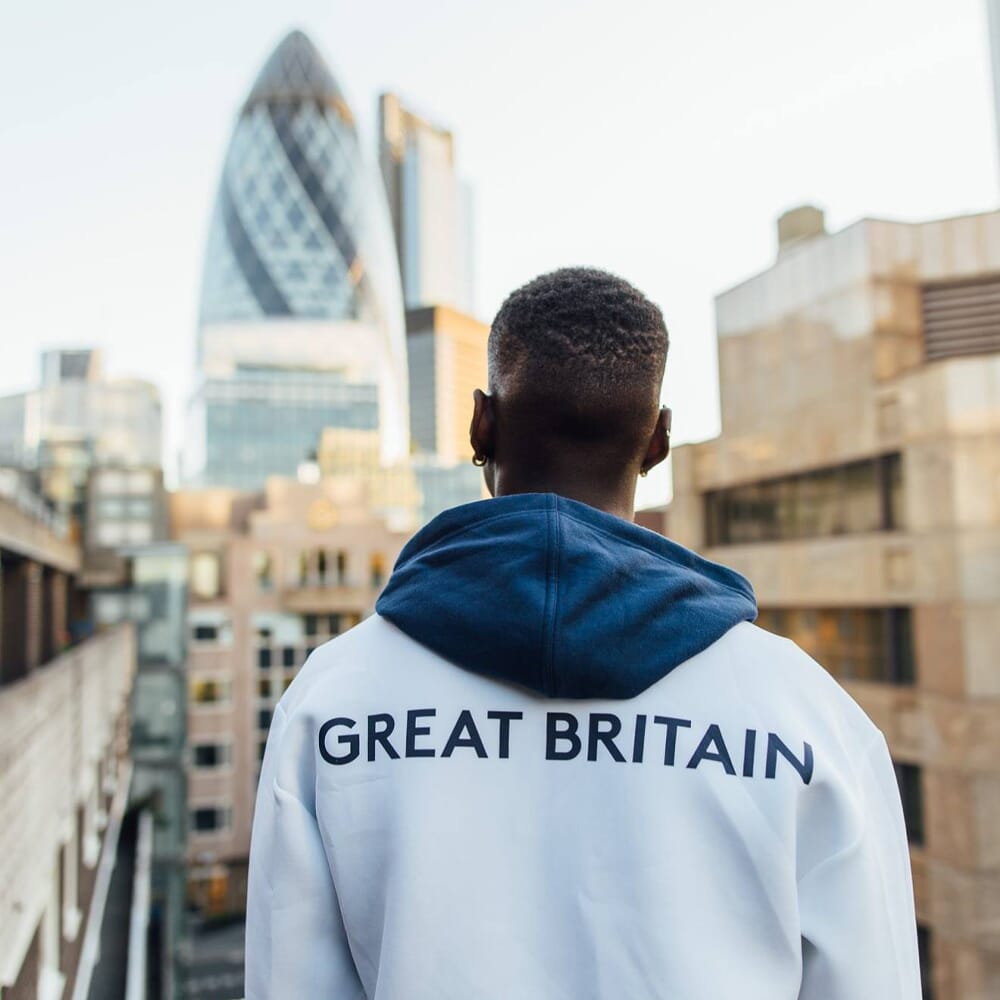 Adidas
One of two major big hitters on our list, you can't talk about one without the other. Similar to other brands on the list, you can bet Adidas has got trademark tech aplenty. Terrex Drynamo is the brand's lightweight and breathable baselayer material if you're that way inclined. Elsewhere there's HIIT-specific sweatshirts and bottoms with the iconic three stripes. Recent collaborations with Peleton have resulted in slick, breathable workout gear made from recycled materials too.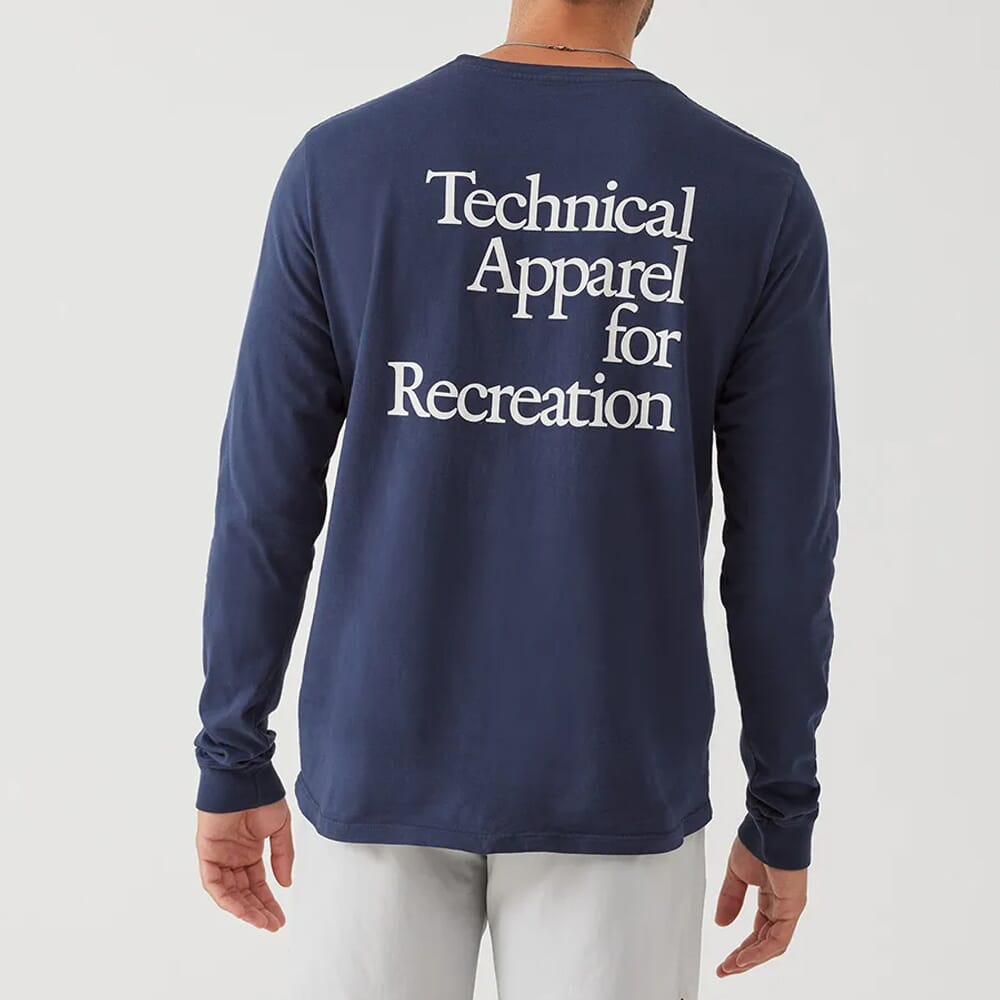 Outdoor Voices
Outdoor Voices creates technical apparel for recreation. Simple, premium items made for everyday use transitioning effortlessly from home to the gym. Whilst we wouldn't recommend a tank usually (read: vest) we've got a soft spot for the brand's seamless tank. Made for free movement with lightweight coverage for sweaty workouts, seamless construction avoids chafing and the materials used are Fair Trade certified.
Complete your workout kit with the ultimate gym bag.
---
---