There's something very endearing about going to the gym in say, a standard white cotton t-shirt and some old football shorts. Giving your normal day-to-day clothes a side hustle. Getting your money's worth out of a capsule wardrobe. Endearing, maybe, but practical? Absolutely not.
There is a reason that certain garments do certain jobs. The t-shirts on this list are excellent for the gym because they've been specifically designed for the gym and similar activities. Seams, gussets, materials, cuts, fits, hems, necks and the tech (so much tech) have all been painfully agonised over in order to provide a t-shirt that will work with you, rather than against you, when you're in self-prescribed discomfort. Some are worth stocking up multiple of, others are premium long-term investments. 
Whatever type of workout you do, here are some gym t-shirts that will help you look and feel good whilst doing it.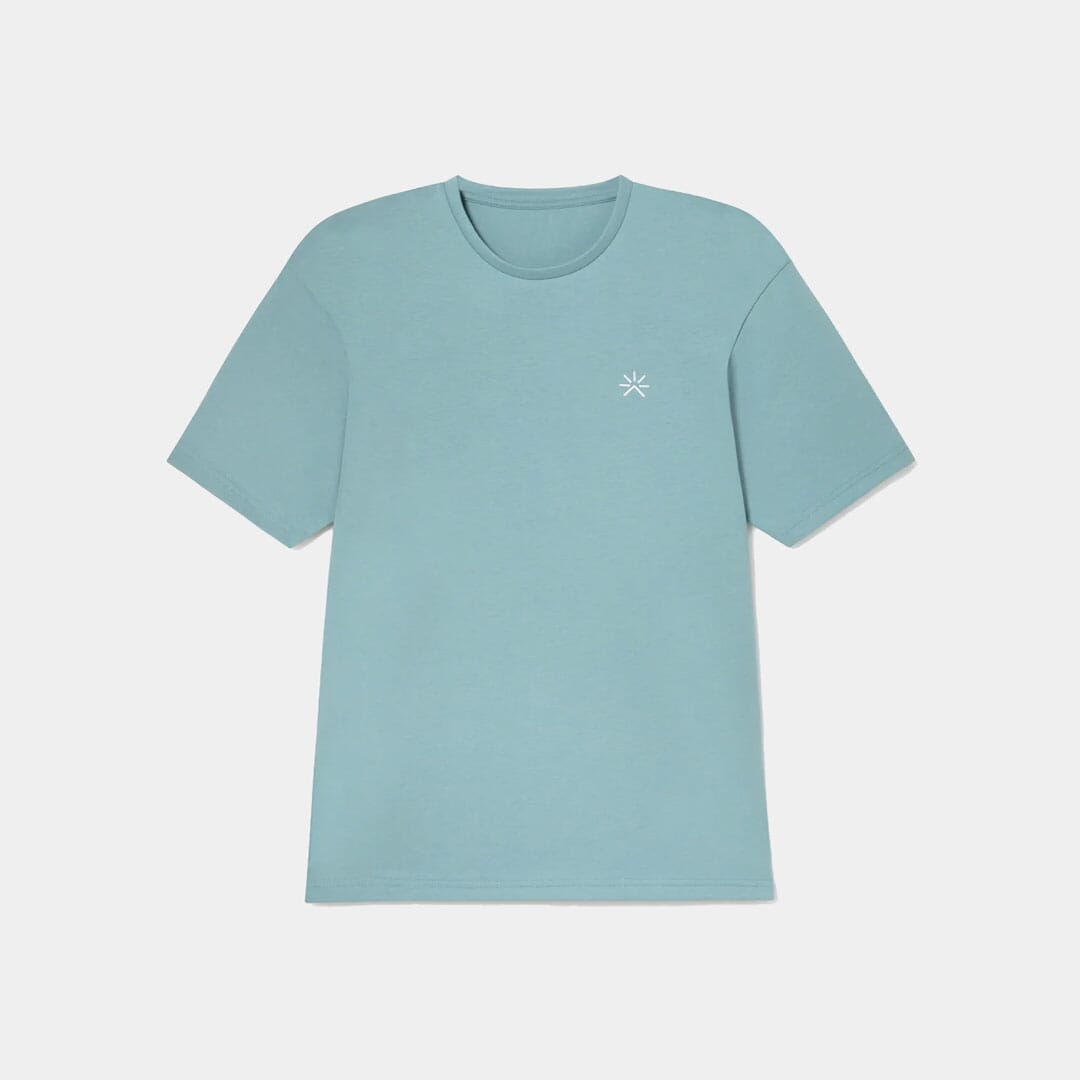 Best gym t-shirts for men in 2023
Tropicfeel ProTravel Citadel T-Shirt
Tropicfeel is a brand with origins in conscious travel. Seeing people travelling in gear unfit for purpose, they set about creating the sort of clothing that they themselves would wear on the move. Versatile, sustainable and high-performance garments that will do the job in different environments and last. These attributes work well in the gym. Tropicfeel's ProTravel tee is made from 100% cotton with water and stain-resistant qualities. It's breathable and anti-bacterial, which makes it built for endurance. As effective for doing squats as it is for walking along jungle trails.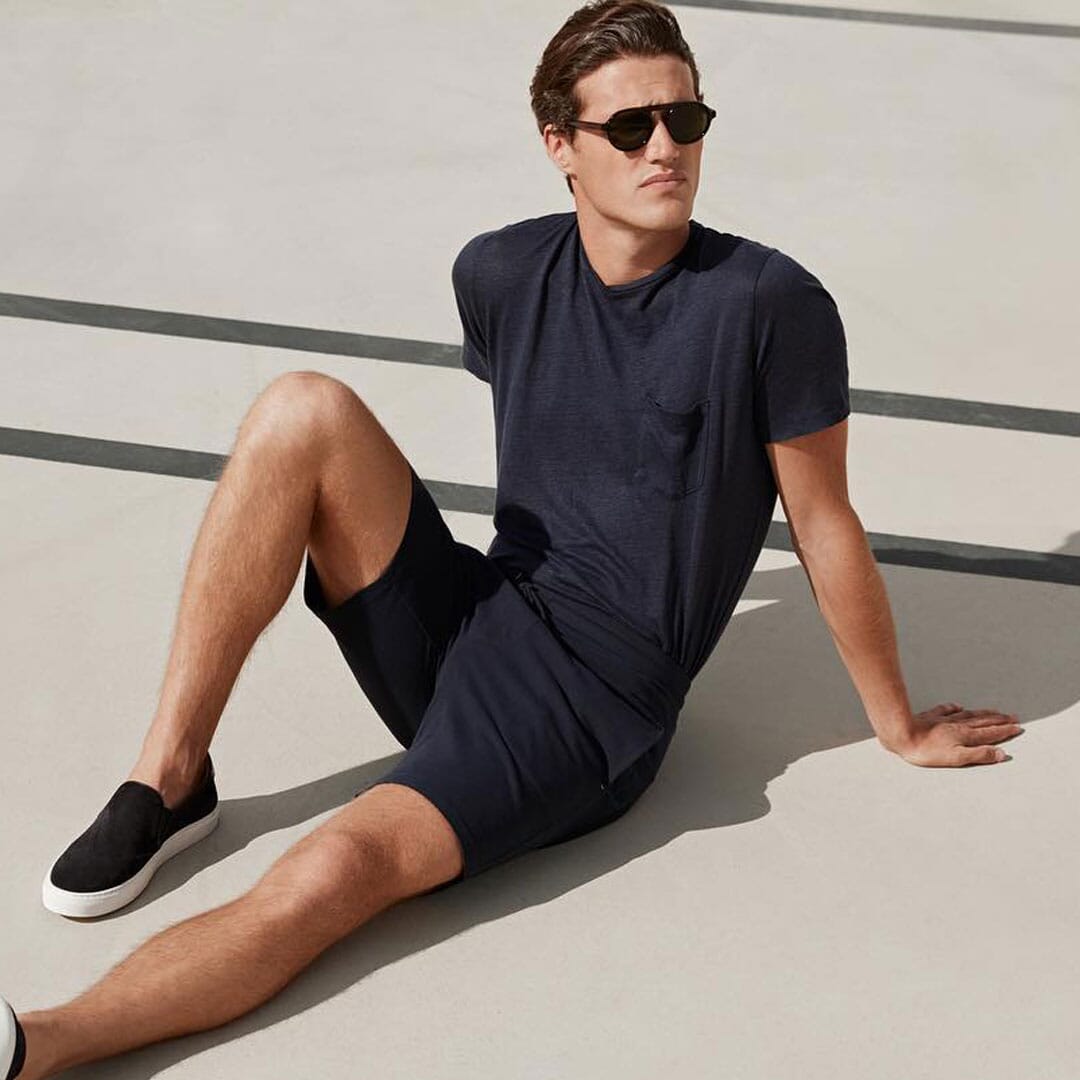 WAHTS Boyd Cross Sports T-Shirt
If you're on the hunt for a t-shirt that's crossfit-minded, look no further. WAHTS' Boyd cross sports t-shirt is a high-tech crew neck made in breathable stretch fabric made in a streamlined athletic fit. The comfort-forward fabric ensures sweat-wicking when you need it most (we find we're at our sweatiest climbing a rope) and importantly, with a taped shoulder seam, it looks the part. The best crossfit shorts don't tend to have zips so the zip pocket on the side of this t-shirt is handy for a card or wallet.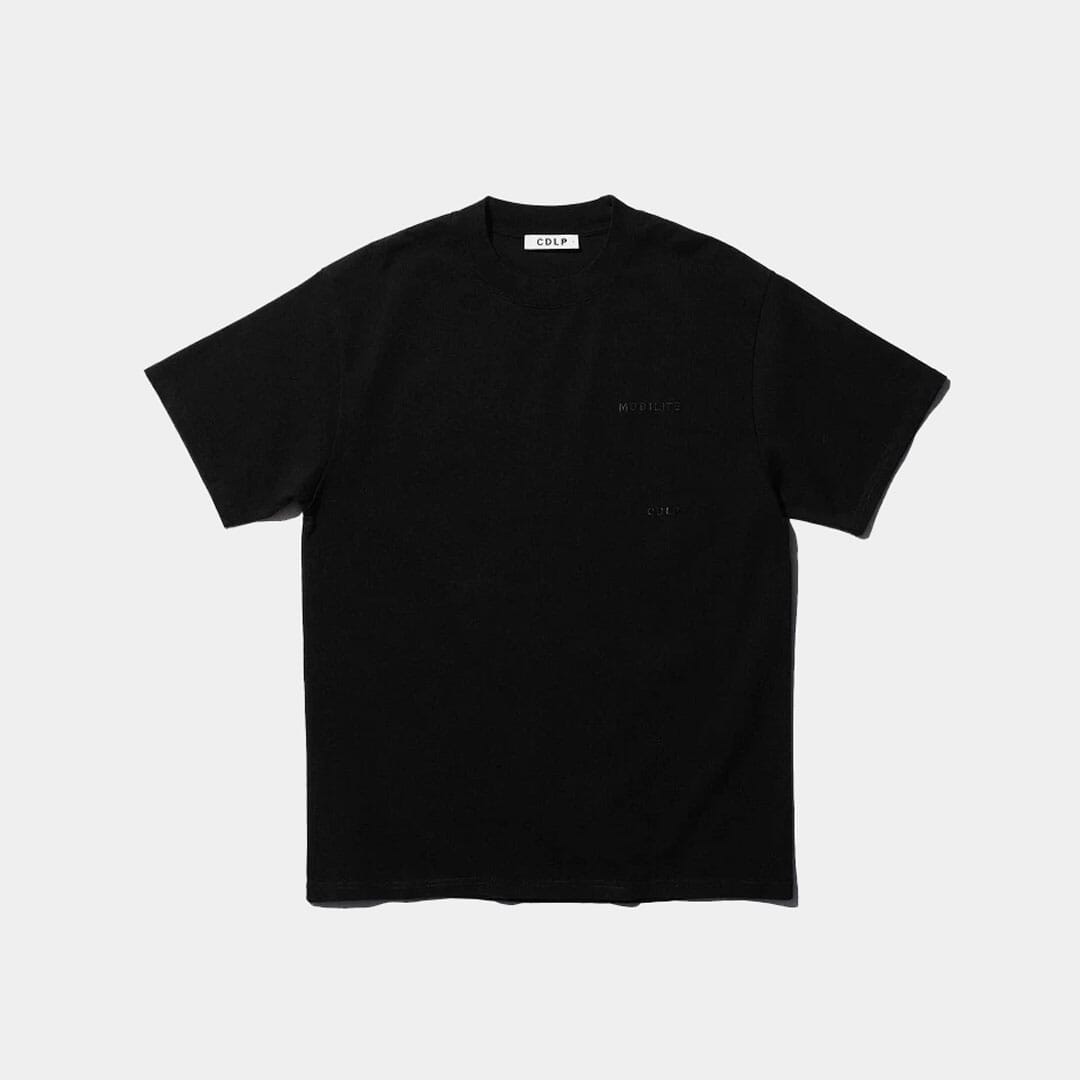 CDLP Heavy Jersey T-Shirt
Some people like streamlined and tight silhouette t-shirts for the gym, some want that loose-fit Adam Sandler baggy fit. Those who want the latter, albeit a premium version, will enjoy the wares of CDLP. We've waxed lyrical in the past of the brand's design-led, premium take on underwear and loungewear and t-shirts like this don't just work at home. A relaxed, straight fit with semi-dropped shoulder give the aforementioned Sandler vibes whilst the recycled organic cotton blend gives all-important breathability, durability and moisture-wicking. Good if you like plain, subtle branding for a workout.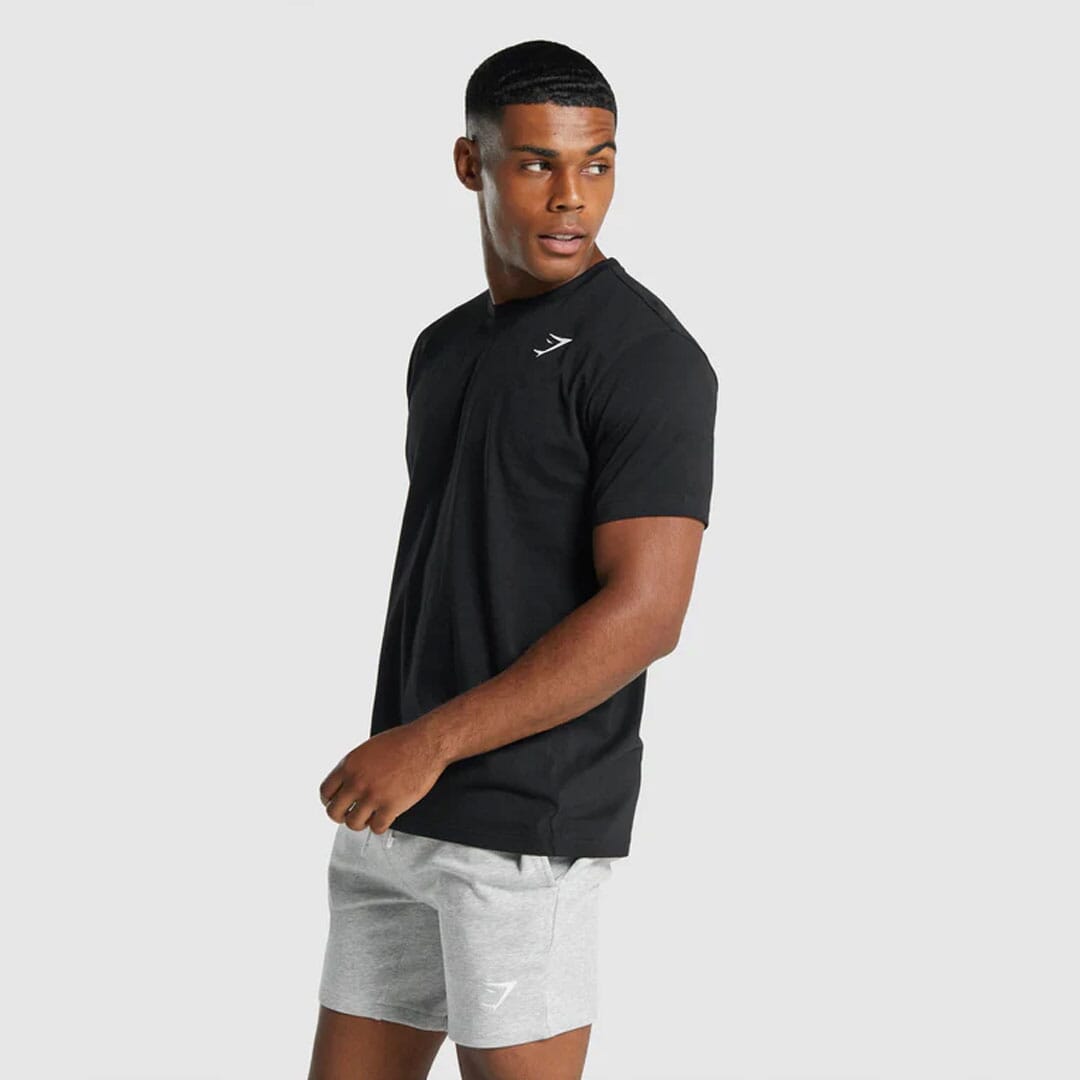 Gymshark Crest T-Shirt
The classic Gymshark Crest t-shirt. Available in most of, if not all of, the colours you could possibly want to wear in the gym. Made for a regular fit that will suit a range of body types, the soft cotton the tee is made from is comfortable on the skin whilst still packing a bit of stretch and movement. Gymshark logo on the chest, as is tradition. One of the more affordable t-shirts on the list. Worth stocking up on if your gym laundry turnover is frequent.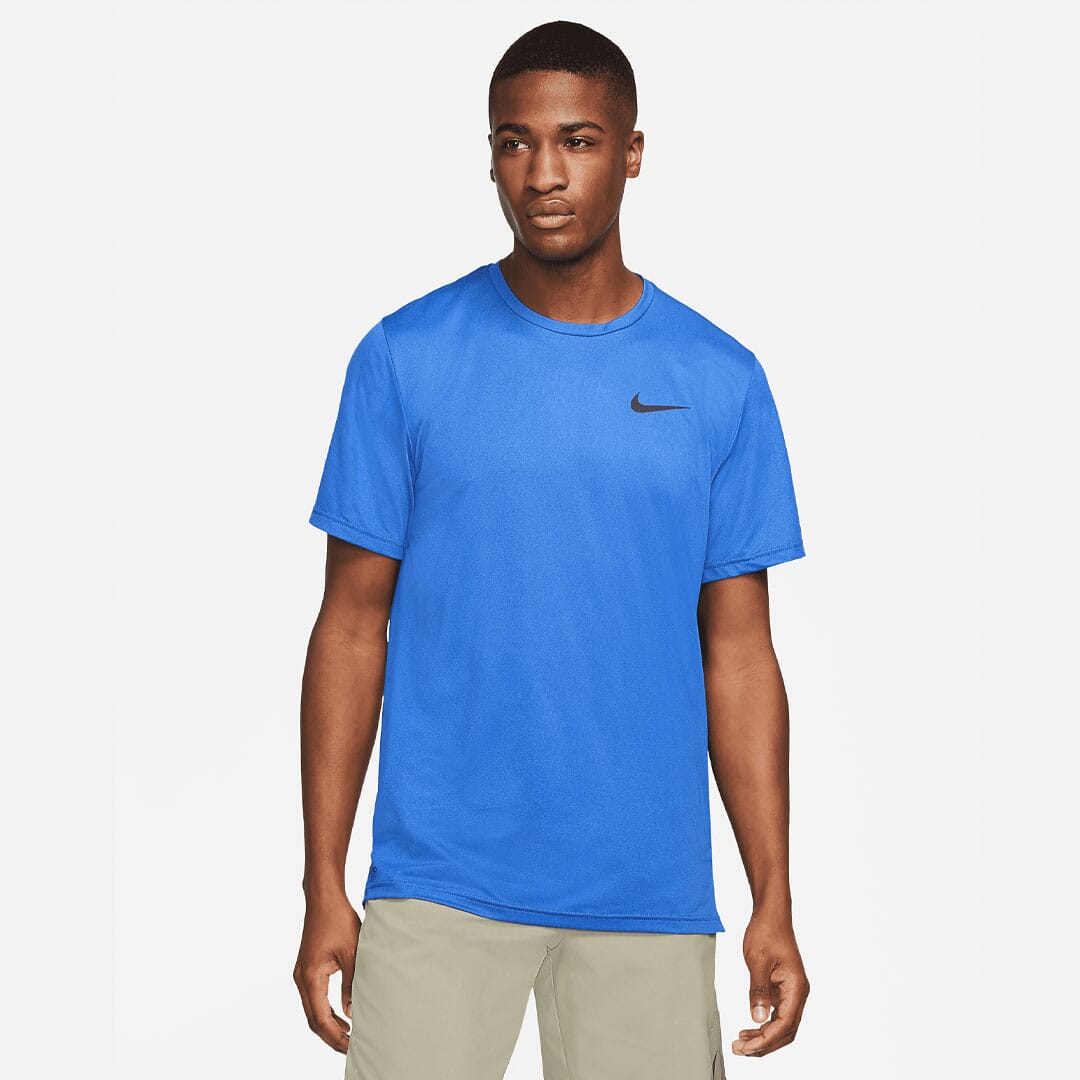 Nike Pro Dri-FIT Short Sleeve Top
When it comes to performance, the much-feted Nike Pro Dri-FIT range is always a solid shout. Anyone that has worn one of these tops can vouch for its breathability and comfort. The range now uses sustainably-minded material choices with lightweight fabric made from 50% recycled polyester fabric with plenty of stretch and a regular fit. Vented hems have been designed for freedom of movement, as have the redesigned shoulder seams. It wouldn't be Dri-FIT without the all-important sweat-wicking, meaning sweat evaporates quicker leaving you cool and dry.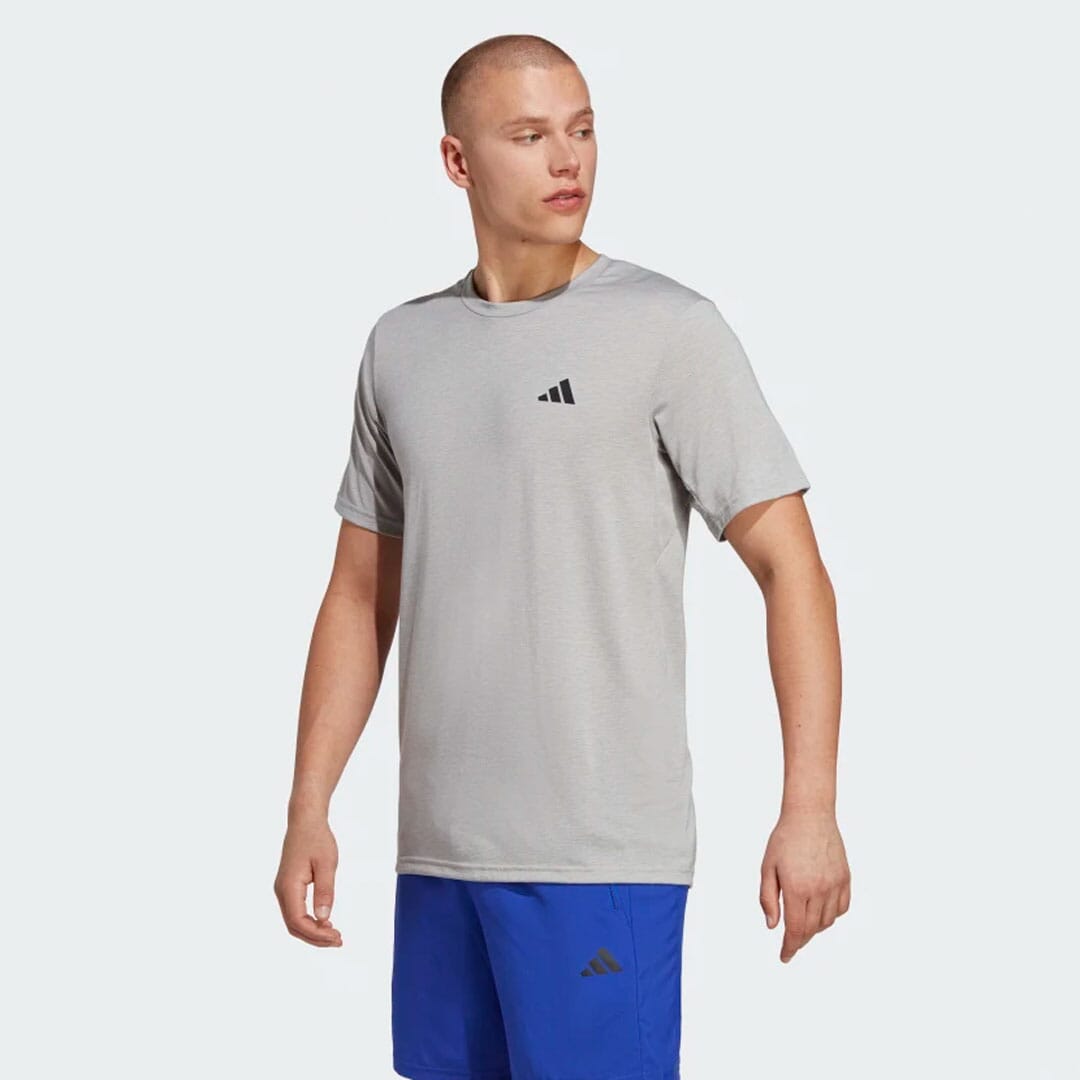 Adidas Train Essentials Comfort Training T-Shirt
If you're team Adidas, you're going to want to be investing in the brand's train essentials. First things first, the train essentials comfort training t-shirt is a piece made from at least 70% recycled content as part of the brand's efforts to help end plastic waste. The fabric itself is cut with a New Lift pattern to ensure you stay covered during bouts of overhead exercise like shoulder presses and kettlebell swings. Aeroready technology provides breathability and ventilation keeping you cool and dry.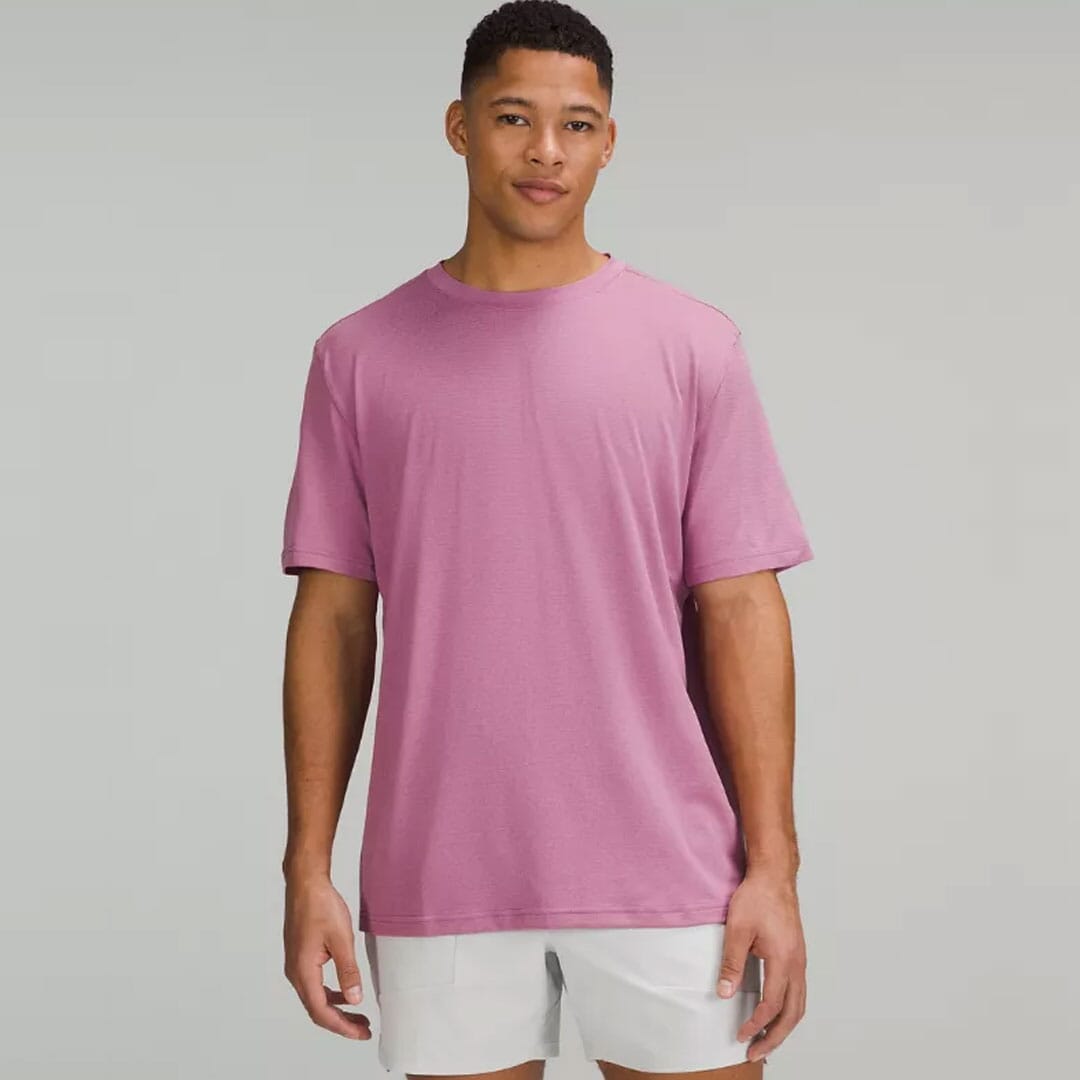 Lululemon License to Train Relaxed Short Sleeve Shirt
The name of a canned James Bond film? No. The name of another tech-forward, premium workout garment from yoga legends Lululemon? Yes. If gyms had bouncers, this top would get you in. Priority queue. The whole premise behind this top is a relaxed fit, soft material t-shirt that won't cling to your skin when you're in peak workout sweat mode. It makes total sense. It's been thought through extensively. Underarm gussets enhance manoeuvrability, a locker loop means it'll easily hang up and Silverescent tech brings anti-bacterial properties. A roomier fit around the chest especially will stop you from getting overly sweaty and avoid chafing.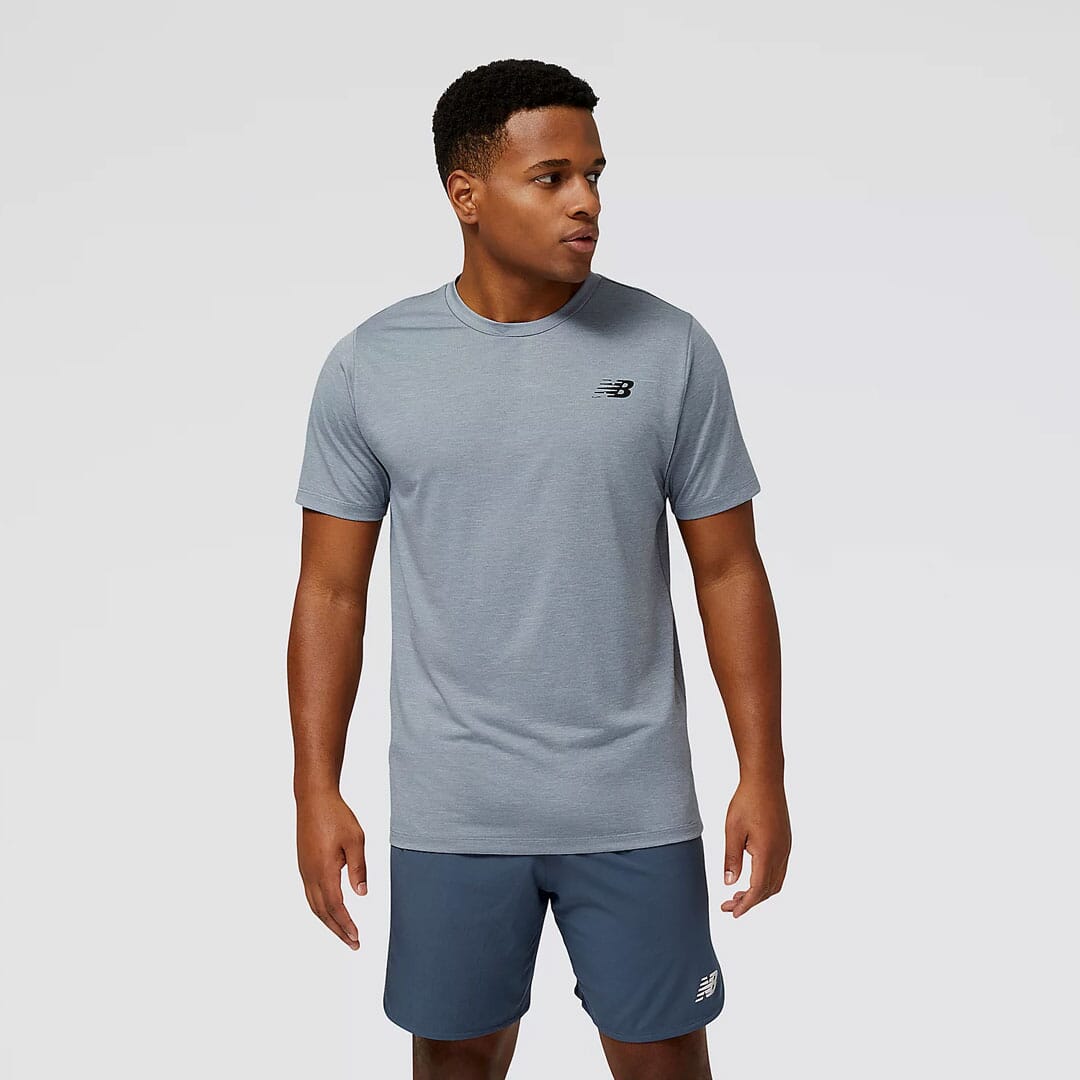 New Balance Tenacity T-Shirt
Another affordable t-shirt (available in an aesthetically-pleasing variety of colours) worth stocking up for your weekly gym sessions. New Balance's Tenacity t-shirt comes with its own in-built sweat-wicking NB Dry tech, helping you to keep cool during a workout. Suitable for indoor and outdoor use, the crew neck t-shirt has a slimmer cut that sits closer to the chest, hips and waist whilst still allowing enough stretch for active movement. 
Team your new tee with a fresh pair of gym shoes.
---
---