Few things beat getting into a fresh pair of sweatpants. The things that do beat it are the smell of freshly ground coffee in the kitchen on a Saturday morning knowing you've got nothing on for the day.
A rich egg yolk dripping through a bacon and egg sandwich, loads of tomato sauce and melting into a sofa to watch TV, either comfortably warm or with a breeze coming through the window, the distant sound of activity coming in on the air. Sweatpants are a state of mind and should be part of every man's respectable self-care regime.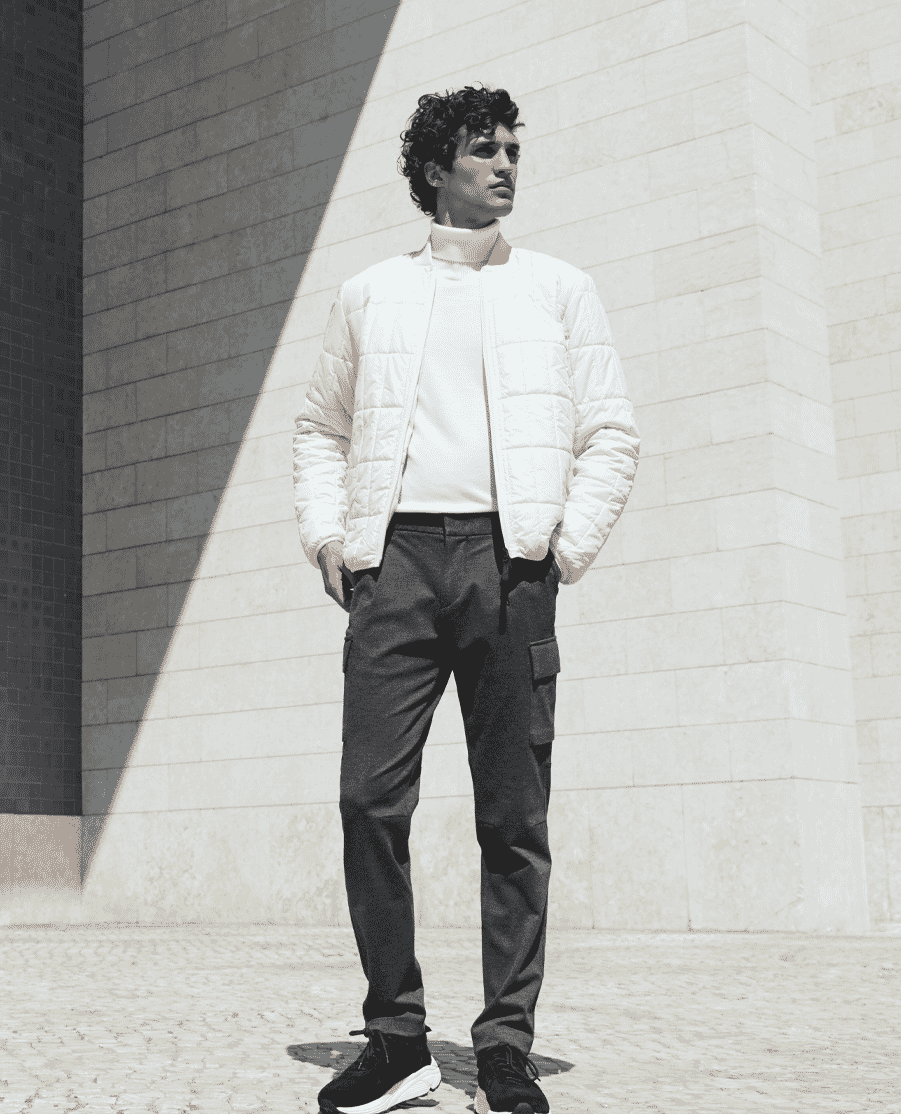 It's also acceptable to wear sweatpants out of the house now. They lend themselves to stylish casual comfort, be it Italian-inspired athleisure or streetwear looks, as much as they do chilled weekends at home. Here's our pick of the best men's sweatpants for wherever you might need a pair.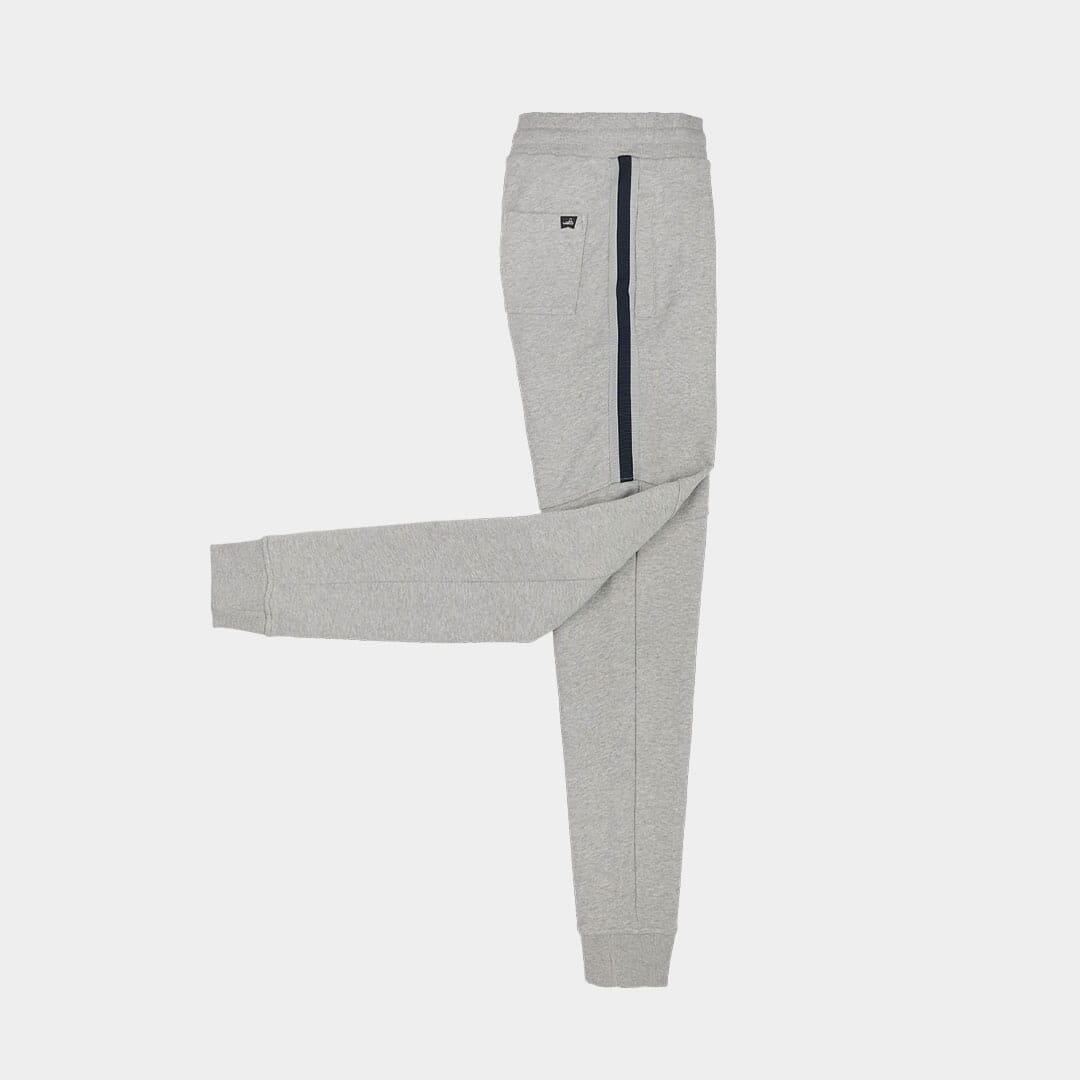 Best sweatpants for men in 2023
WAHTS Logan Sweatpants
WAHTS has built its entire shtick upon contemporary luxury menswear being purpose-driven and comfortable. The brand opts for premium quality fabrics and trusted craftsmanship in factories across Portugal. The Logan-band cuffed sweatpants for men in light grey melange are a slim-leg organic cotton sweatpant built for warmth and comfort. The contrast stripe on the upper leg creates a fashionable, sophisticated look whilst side and rear pockets are deep enough to keep everything safe. Twin with the Logan sweat top for a fashionable contemporary sweatsuit.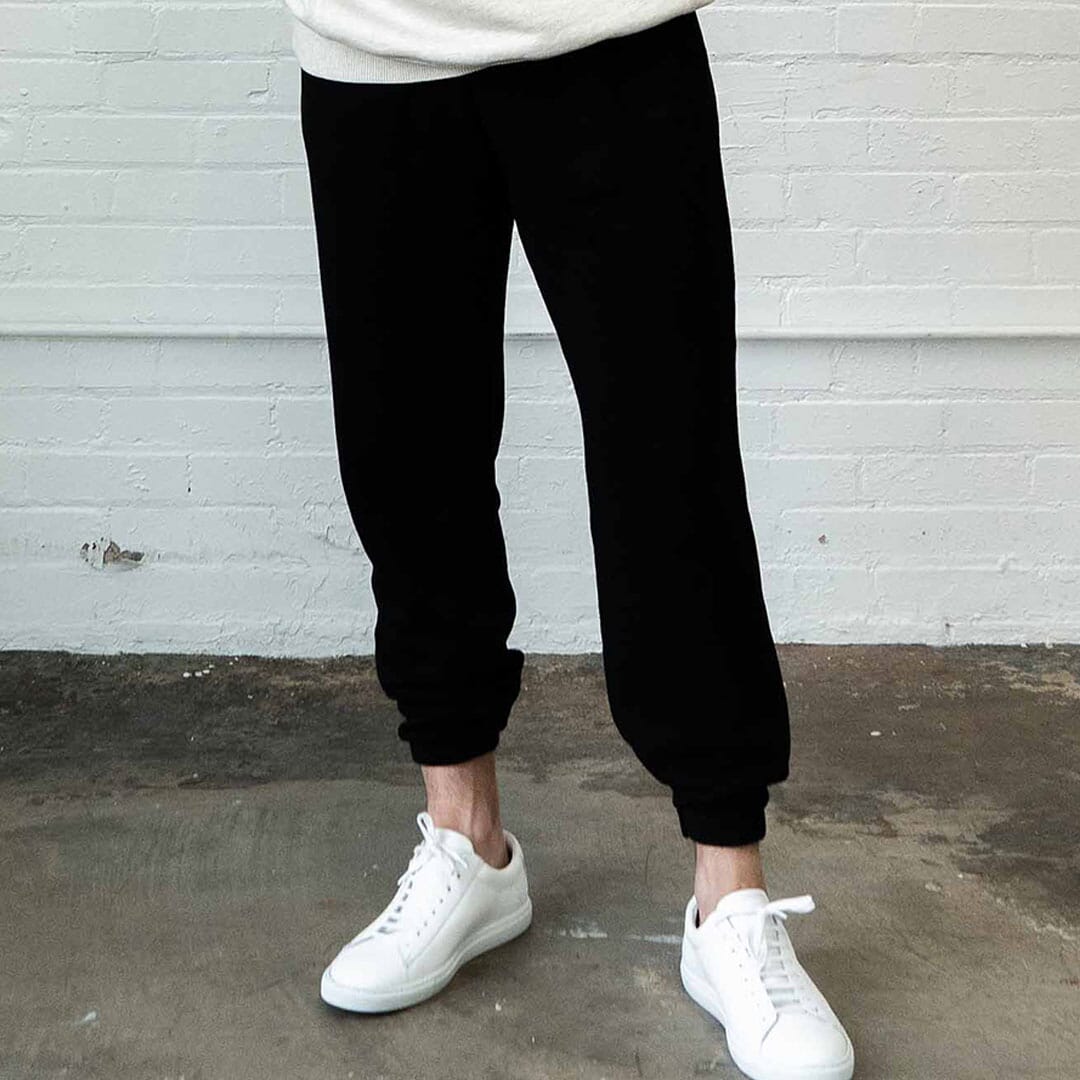 Oliver Cabell Aspen Sweatpants
Oliver Cabell is known for being a brand that, once it gets the bit between its teeth, will not stop until it's cut out the bricks and mortar, found the best materials, the best factories, made a premium product and then created a coveted limited run. Best known for footwear, the brand has now set its sights on garments, the sweatpant being one. OC's Aspen cuffed sweatpant in black comes with warm and durable construction and contrast white drawstring at the waist. Loopback cotton makes the interior extra comfy whilst the outside fabric is soft and flat, owing to 13oz French terry fabric.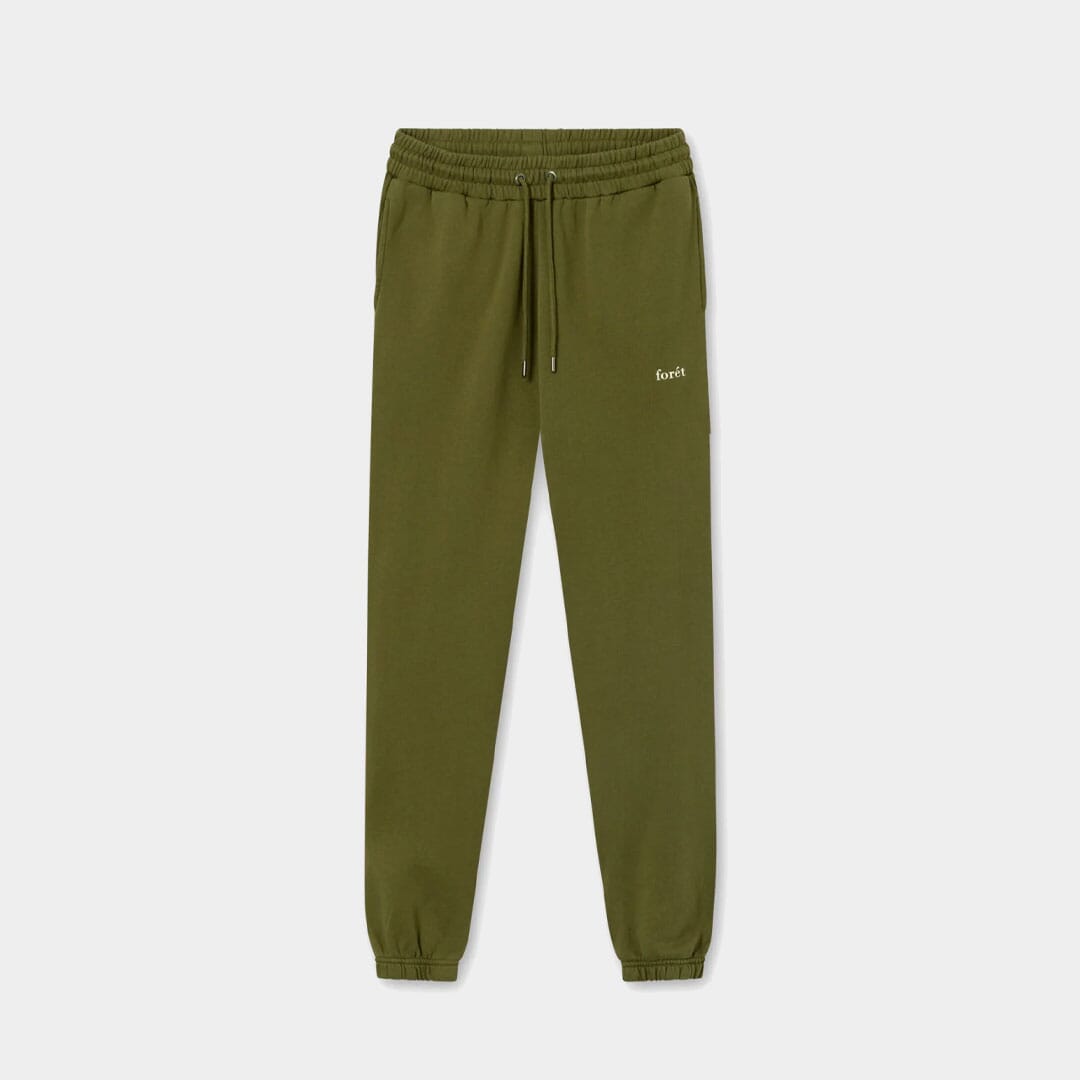 Forét Cattle Sweatpants
Colour is always a draw for us and this pair of Forét men's sweatpants have enticed us in with a rich, mossy army green. Other colours are of course available, the navy, black and grey look great too. The brand's Cattle sweatpants are all about slowing down and chilling out. Being a Danish brand, Forét will tell you they are perfect for your cabin, but if you don't have a cabin they will work just as well walking half-asleep to the kitchen for a coffee on Saturday morning. Made from 100% cotton, with a loose relaxed fit and cuffed ankles, dress them up with a corduroy overshirt and white tee for going on the flat white run.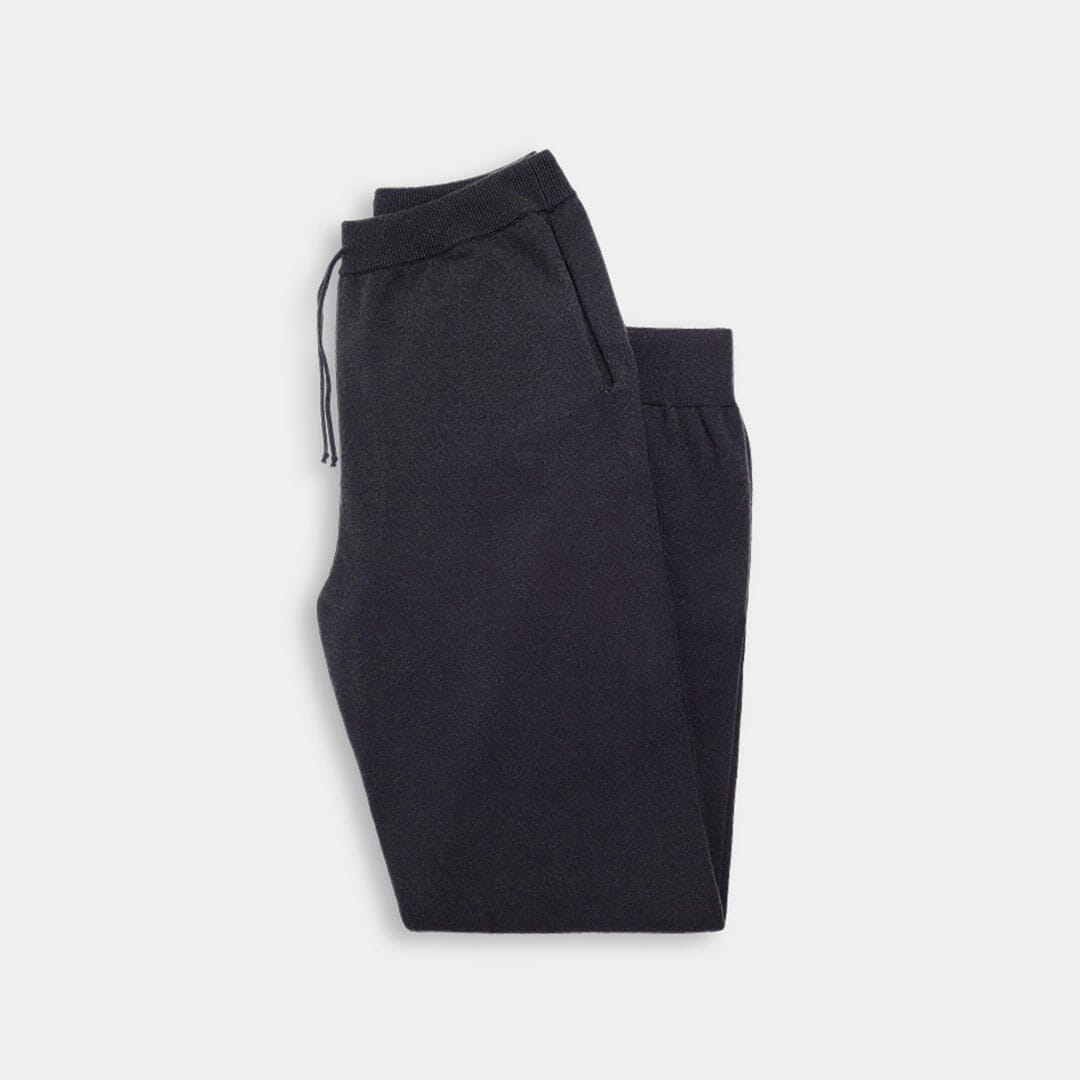 Luca Faloni Pure Cashmere Joggers
If you're going down the luxury route, you're going to want a peep at these men's sweatpants from Luca Faloni. These camel beige pure cashmere joggers are crafted from pure two-ply cashmere from renowned yarn producer Cariaggi situated in the Marche Apennine Mountains of Italy. For over 60 years the factory has been selecting the finest fibres to craft the softest most durable cashmere. The refined and stylish nature of these joggers means whilst they're a good option for home, they can also be dressed up for a distinctly Italian athleisure look. Twin with a cashmere hoodie for the perfect travel outfit.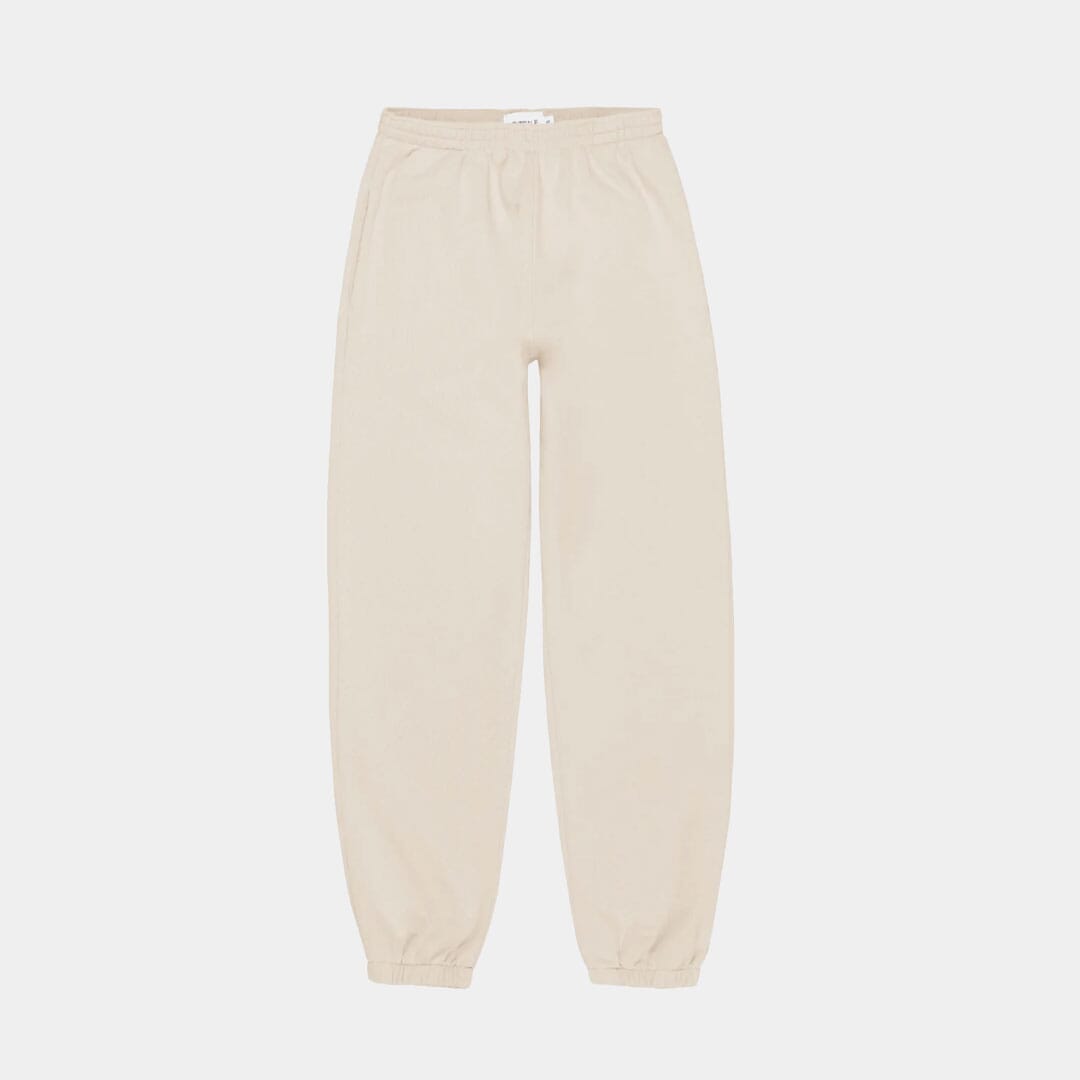 Neutrale Soft Pants
There's something about the Neutrale way of doing things that is so fun and carefree. Light, colourful shades, an emphasis on comfort and materials, and a welcome sense of ease. So much of their collection can easily be worn together for effortless casual looks. The brand's natural soft pants (available in midnight Navy, moon grey, sky blue and cloud cream) are made from thick, soft 100% cotton with a drawstring waist and cuffed ankles. The fit is roomy and relaxed. If you like a baggy sweatpant, these could be the one for you. 
CDLP Heavy Terry Sweatpants
CDLP is not just a brand but a design house of luxury essentials. Since 2016, the Swedish brand has been deadset on revolutionising men's underwear, creating design-focused products with intention and purpose. The heavy terry sweatpants in black are classic CDLP. A relaxed tapered fit and tonal embroidered logo complete a pair of men's sweatpants made from a unique blend of recycled and organic cotton blend. Sturdy and durable whilst keeping shape and allowing for breathability. Complete the look with the brand's heavy terry hoodie or sweatshirt.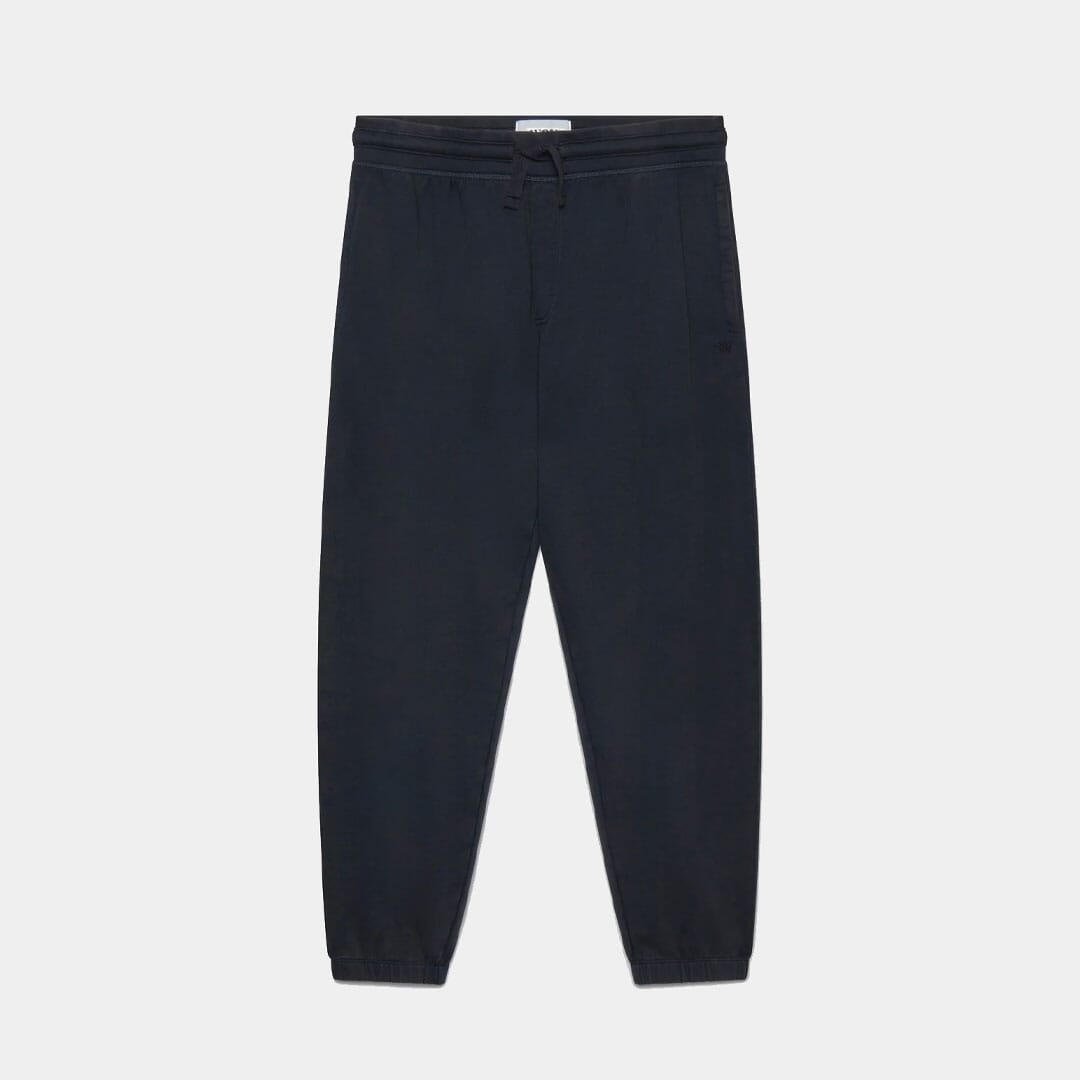 Wax London Eno Joggers
Wax London Eno joggers in navy on, Wax Eno London joggers in navy (difficult to take) off. 100% loopback organic cotton jersey ensures the latter point. Once you've got your legs in these it's a tough slog to convince yourself to take them off, they're that comfortable. A standard fit with a bit of room and cuffed ankle means you can wear them out as part of casual outfits whilst the external cord channel on the drawstring waist is something others should take note of.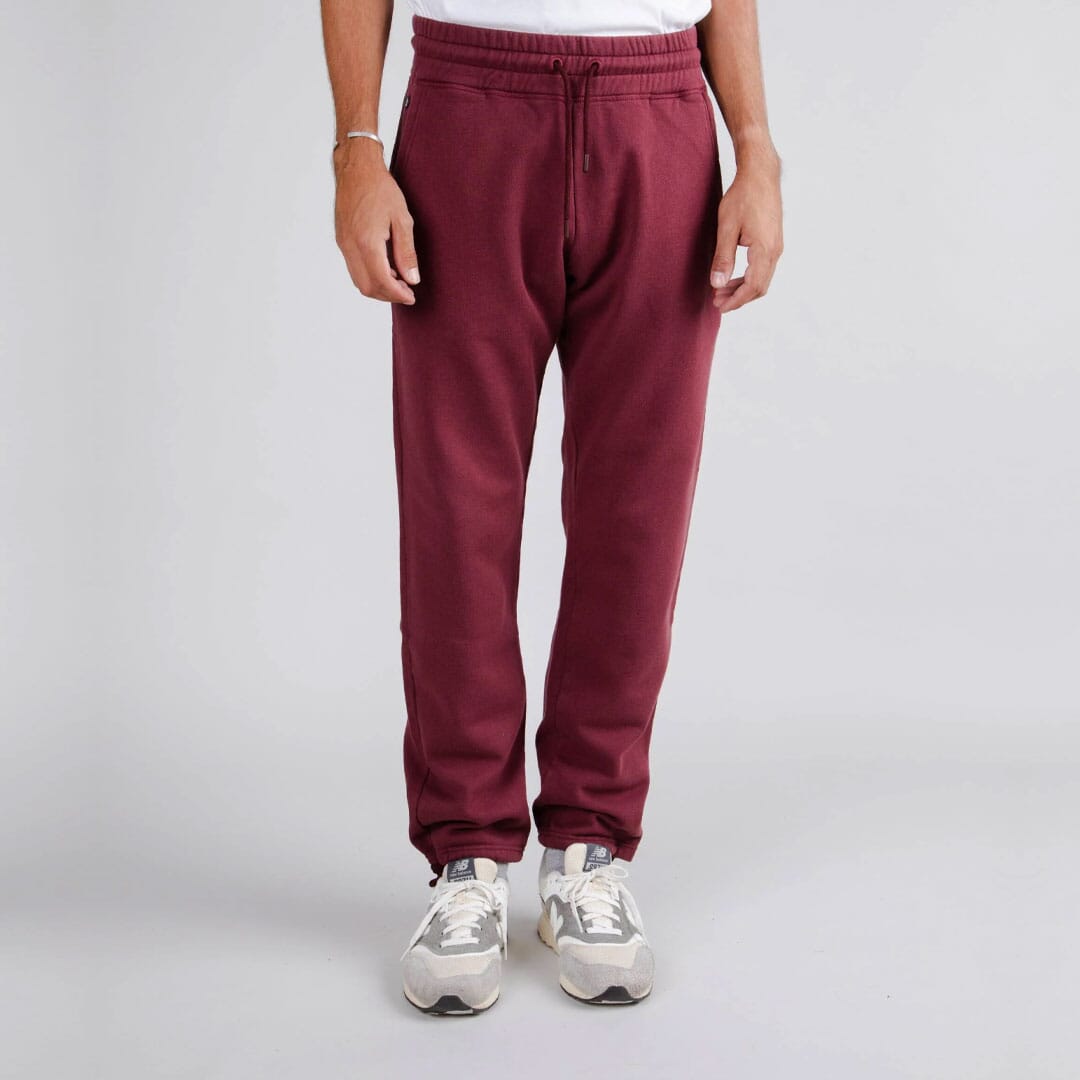 Brava Fabrics Jogger Pants
Brava Fabrics is a Barcelona-based brand trying to bring transparency and a better way of doing things to the fashion industry. That means smarter, more environmentally-friendly fabrics but also better working conditions in trusted factories and thinking differently about how the final product gets to the consumer. Brava's jogger pants in copper are made from 100% organic cotton with a relaxed fit and cuffed ankles.
Pair your sweatpants with one of these top-notch track jackets.
---
---