Dress socks for men don't get enough credit in menswear circles. Dare we say it, in life even. The humble sock has become the butt of the Christmas gifting joke. Something bought on a whim, without thought. That shouldn't be the case because a great sock is a potential game-changer, with the potential to provide that all-important cherry on the sartorial cake. 
A poor sock choice meanwhile has the potential to provide a really jarring detail that only a sock or badly thought-out accessory can achieve. With that in mind, we've put together an exhaustive list of socks for a variety of budgets and occasions, from weddings to everyday business dress. Whether you're looking for cashmere or a pop of colour, here's our pick of the best dress socks.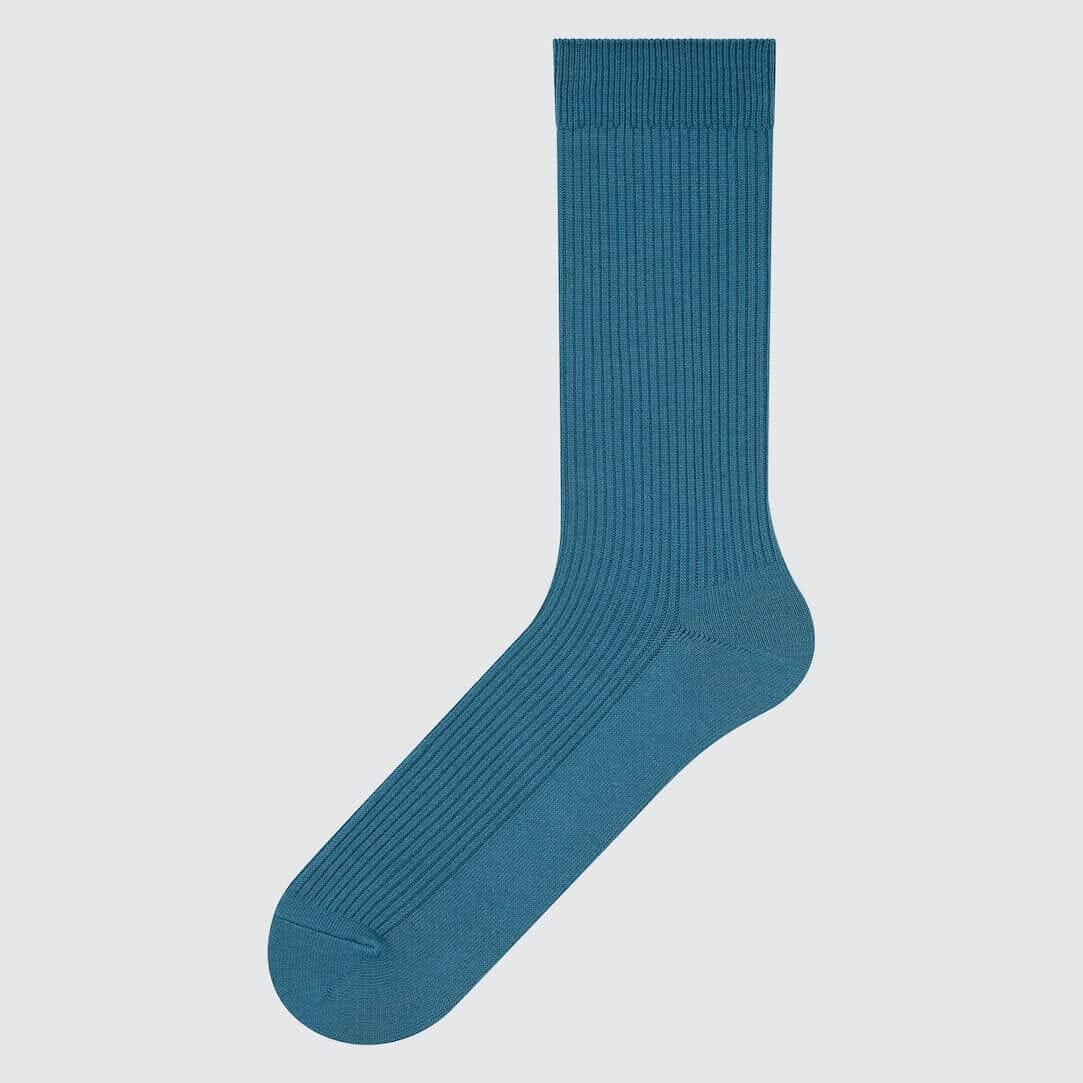 Best dress socks for men in 2023
The sturdy all-rounder: Uniqlo colour socks
You can't beat the Uniqlo sock wall for stocking up on good quality everyday socks. Offering a rainbow's worth of colour choices at an affordable price, there's a Uniqlo sock for every occasion, be it casual or smart.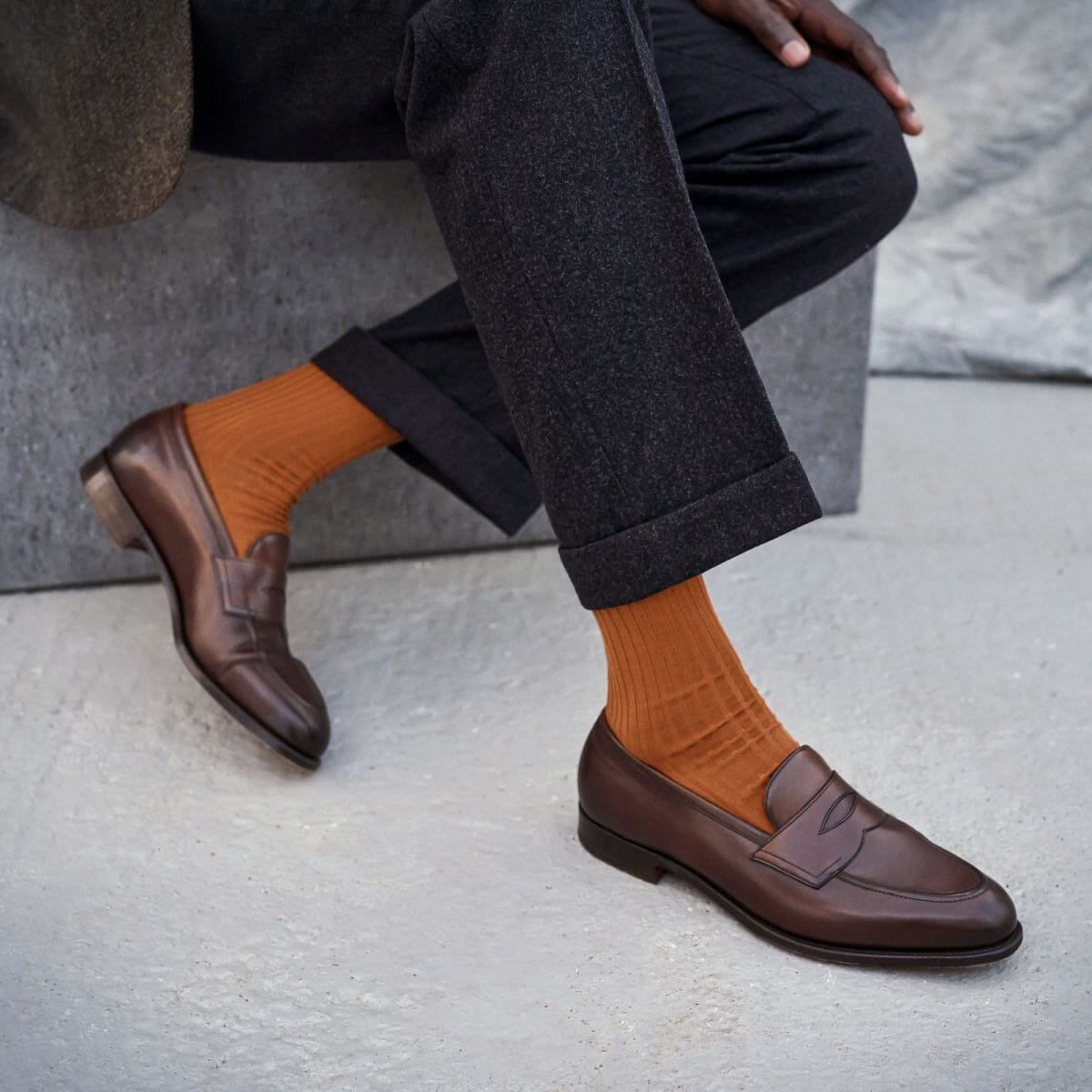 The sartorial starting point: London Sock Company simply sartorial socks
London Sock Company's flagship sock is a premium, lightweight-knit, mid-calf length sock made from Scottish Liste cotton with a little stretch for a truly comfortable everyday go-to option. Bold colours and signature ribbing lend a smartness to a sock that goes well with a loafer.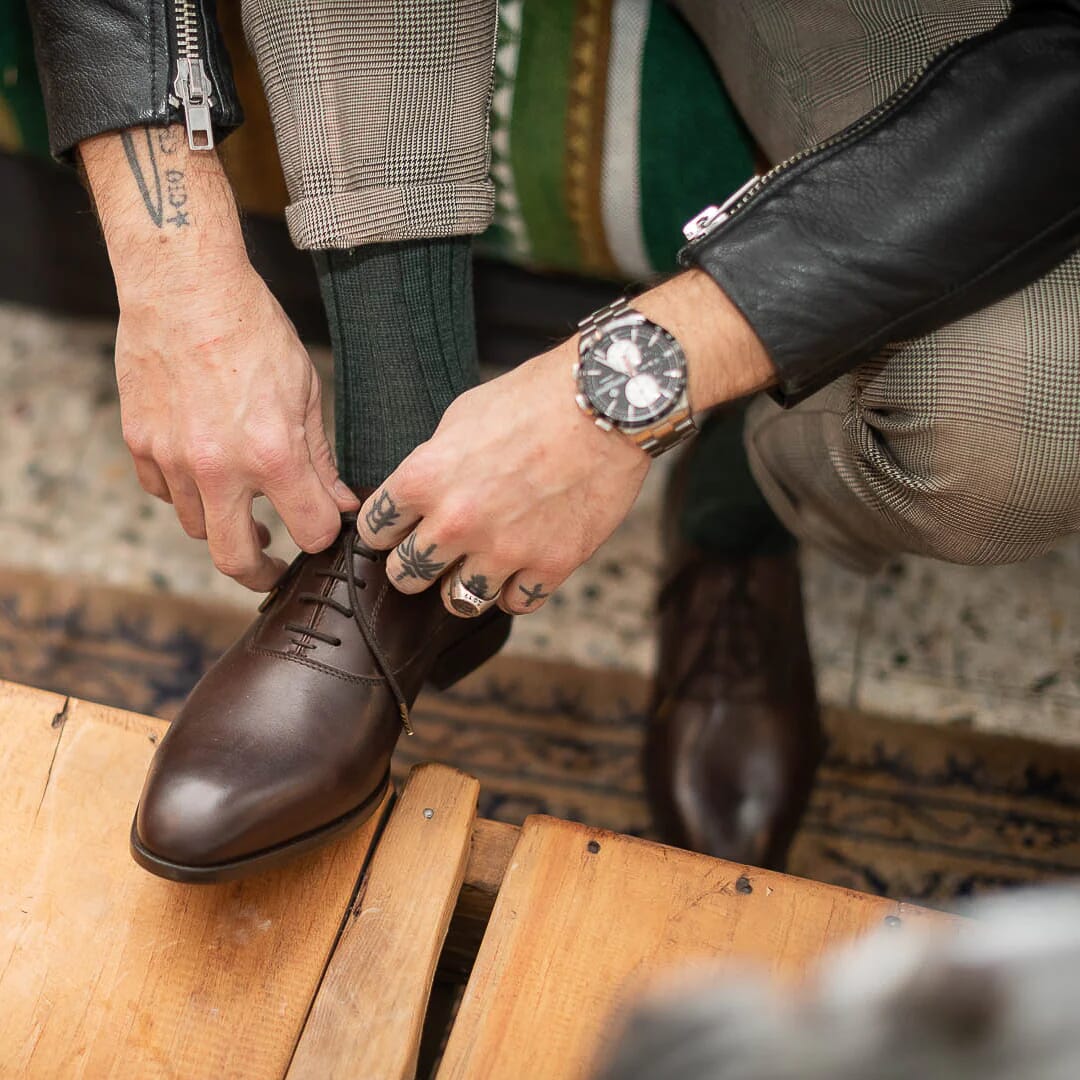 The winter shoe companions: Velasca Brasca socks
A thick woollen pair of winter socks by Velasca, perfect for boots or heavier tread leather shoes. An Australian merino wool and nylon mix makes for a heavy, snug pair with a little stretch. Soft to the touch but robust enough to see you through the cold months.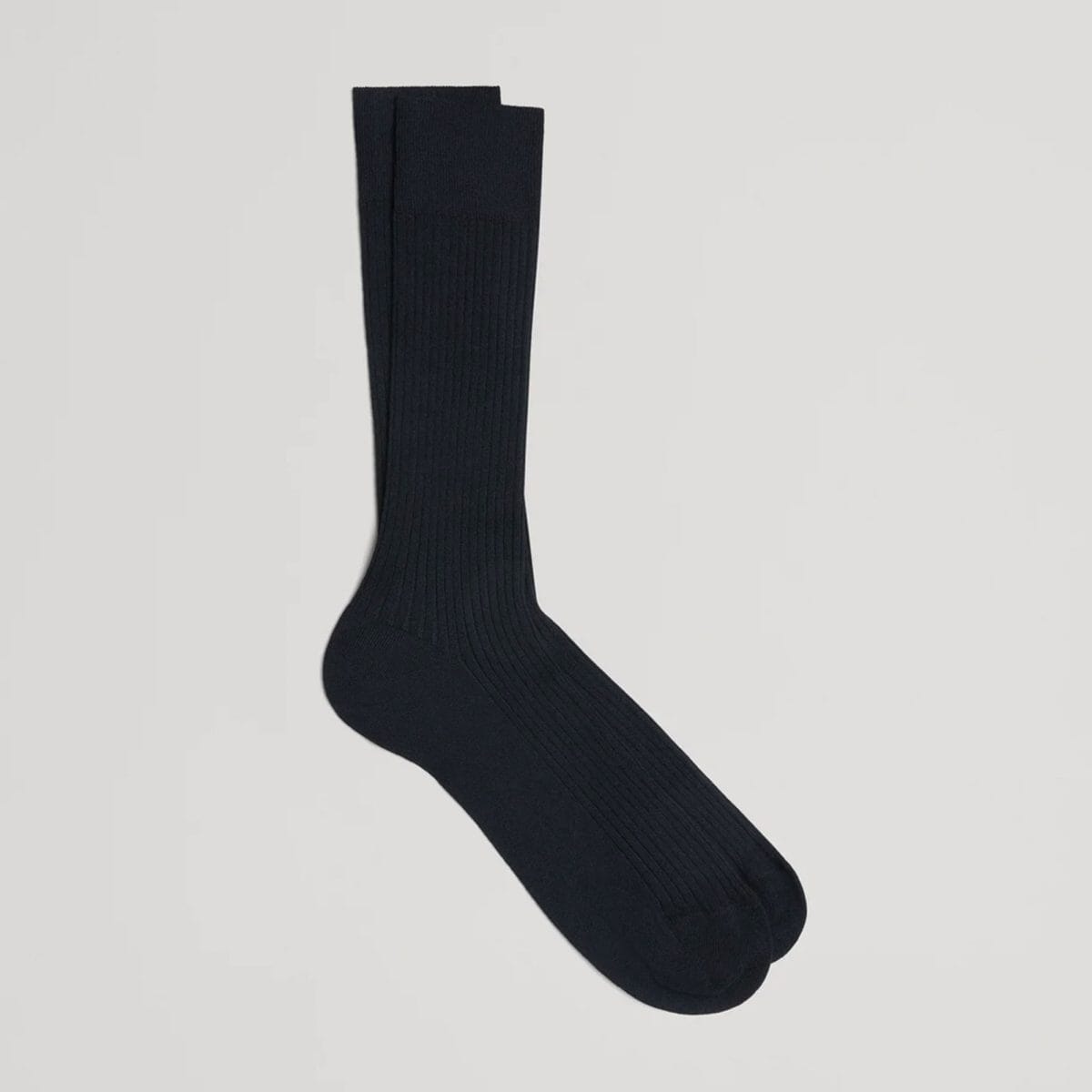 The fully transparent ones: Asket ribbed cotton sock
Tread comfortably in the knowledge that Asket's supply chain traceability, environmental footprint and cost structure are fully transparent. An organic cotton mix meanwhile ensures comfort and longevity.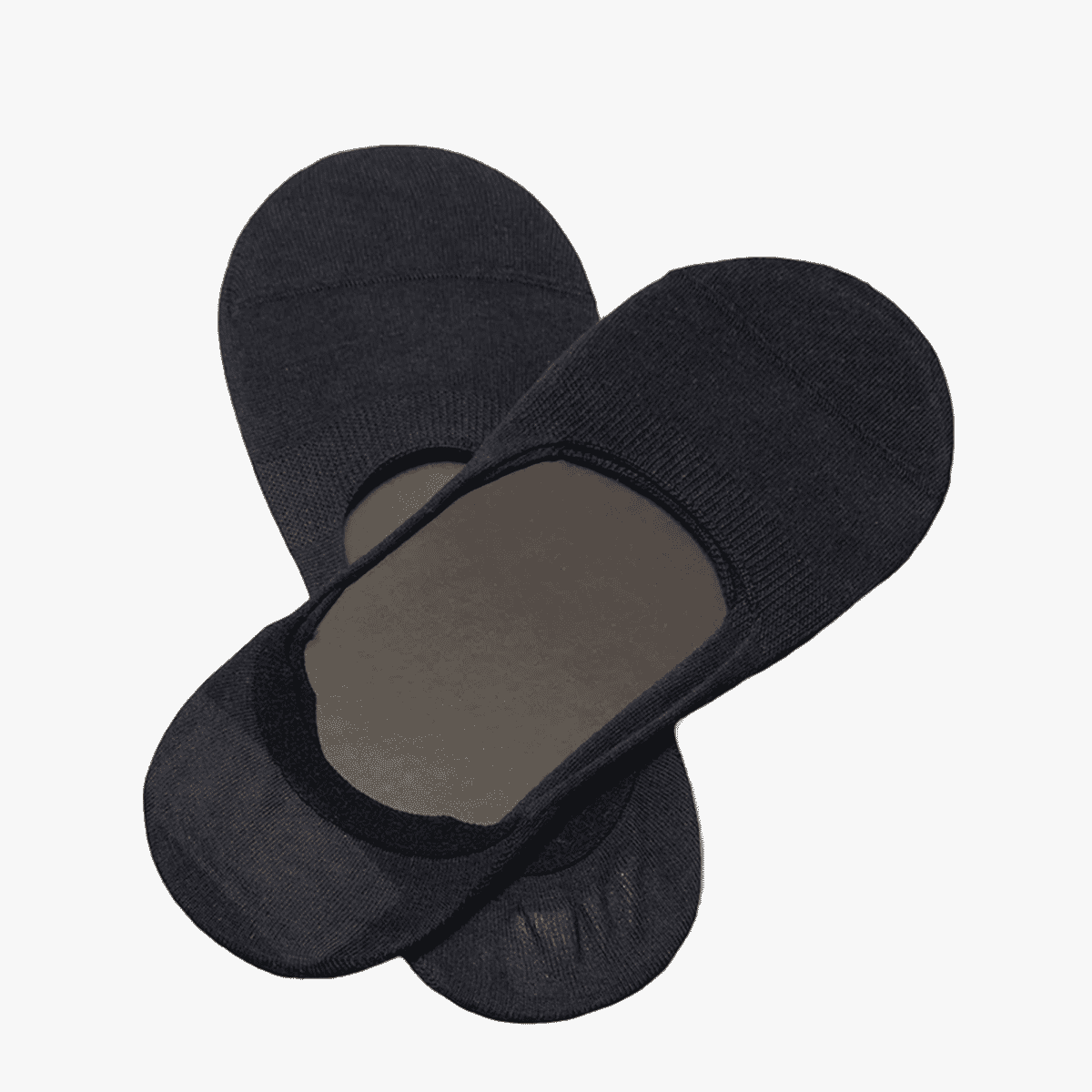 The friends of your loafers: Myrqvist Lars cotton loafer socks
If you're looking to flash a little ankle come loafer season, these dress socks for men by Myrqvist are a solid option for keeping feet fresh and comfortable underneath the leather. Non-slip and completely concealed.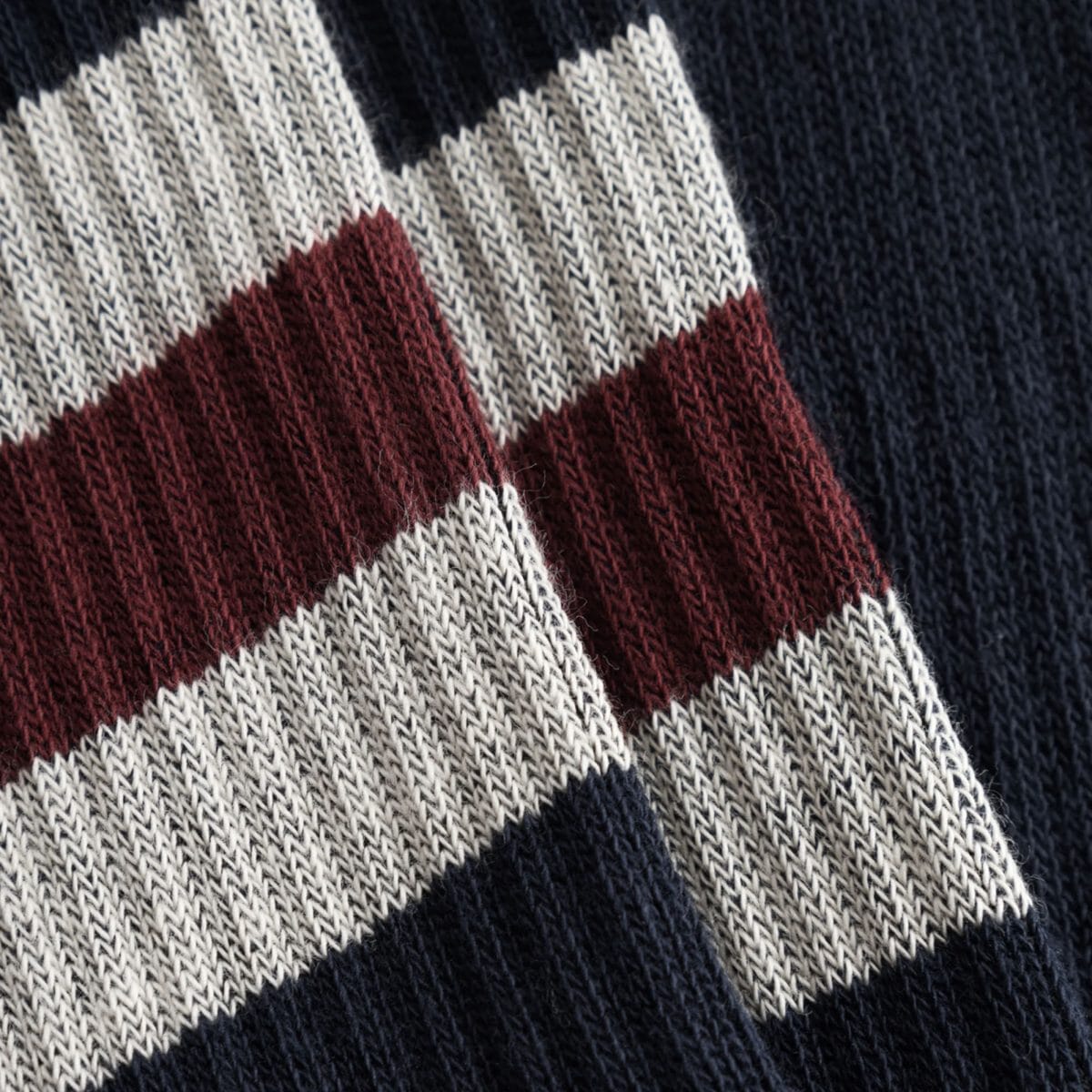 The casual weekend sock: Foret chill socks
For a slightly smarter, gym-style sock, the chill socks from Foret are just the ticket. Made from a comfortable cotton mix, the accented stripes are a nice detail making them a great choice for wearing with shorts.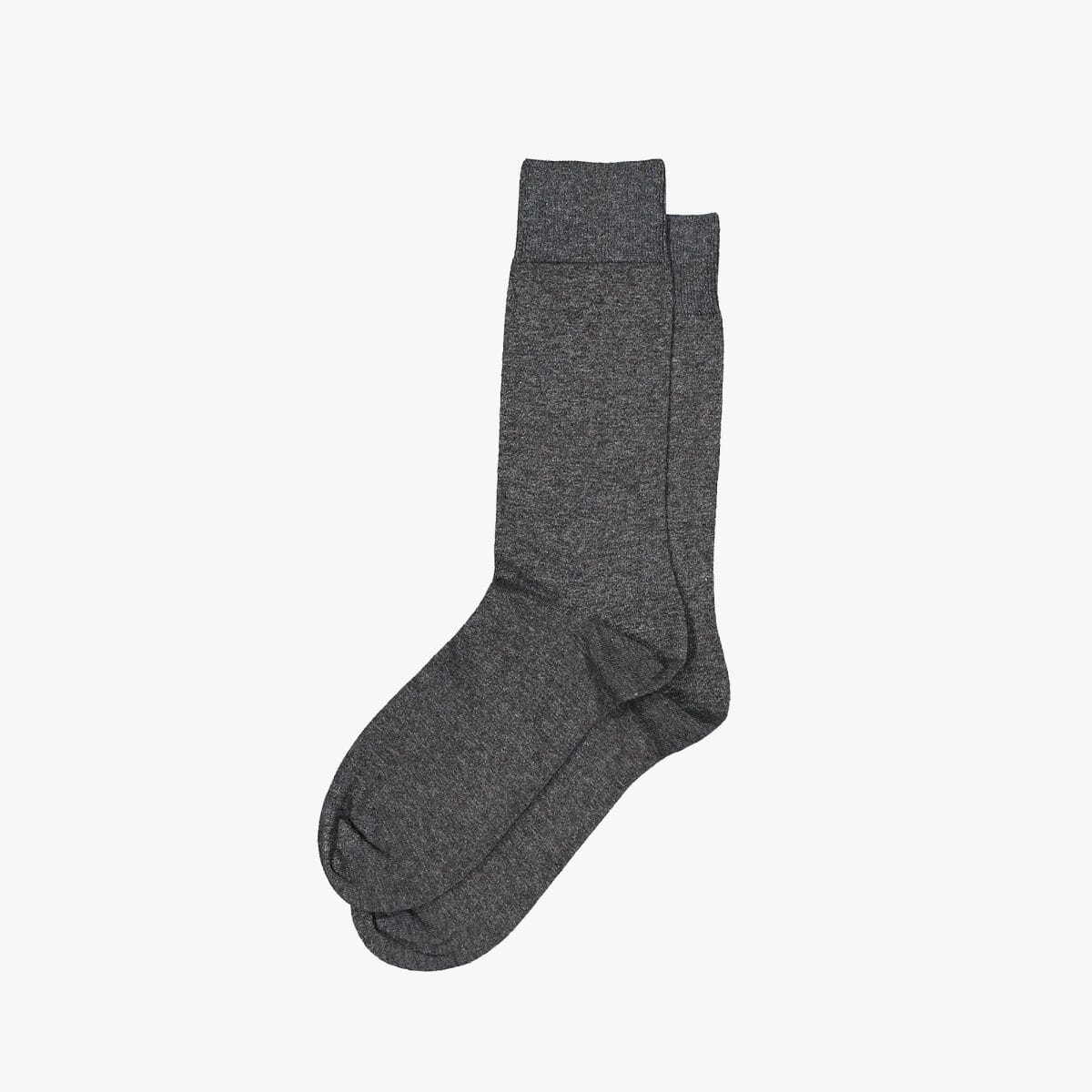 The comfiest cotton dress socks for men: ISTO cotton socks
A comfortable, organic cotton sock from ISTO without the ribbed texture. Soft and stretchy and available in a convenient three-pack.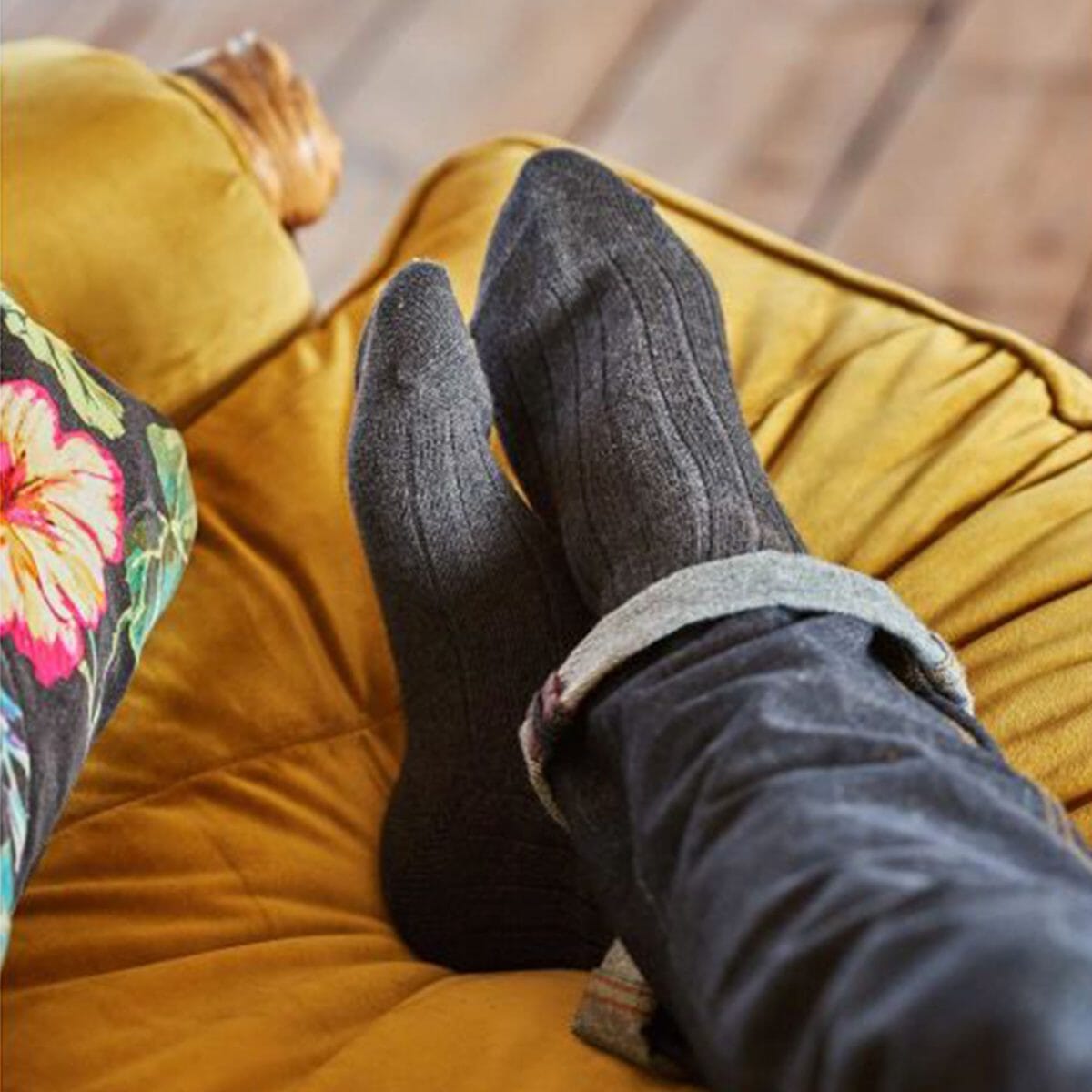 The luxury British pair: Pantharella Waddington
The world's finest cashmere meets Britain's finest sock makers, complete with Royal seal of approval. Hand-finished for premium quality.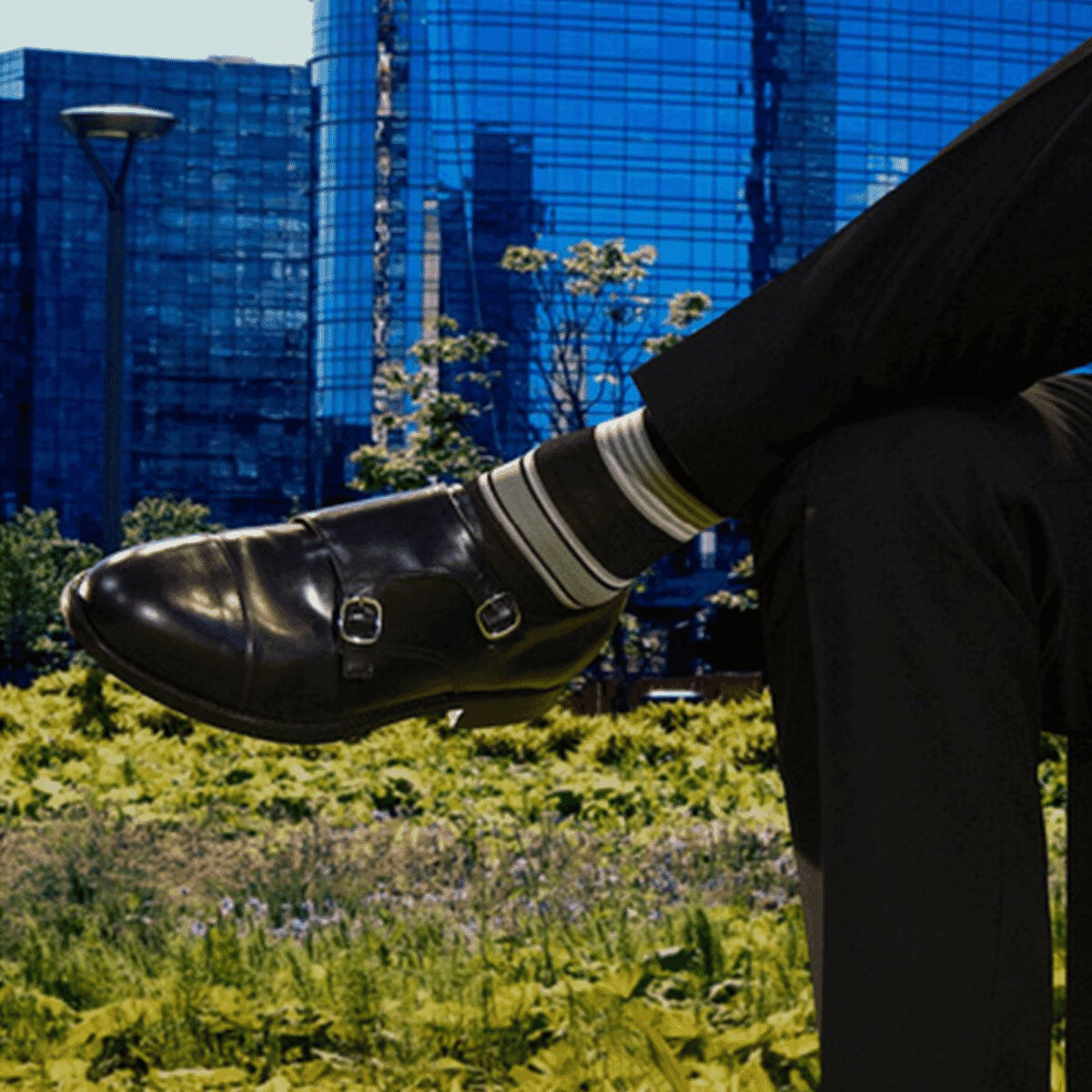 The pair for travelling in: Falke Airport sock
Made from a climate-regulating mix of soft cotton on the inside and merino wool on the outside, complete with flat-whipped seam to reduce toe pressure, these will see you through long and short haul.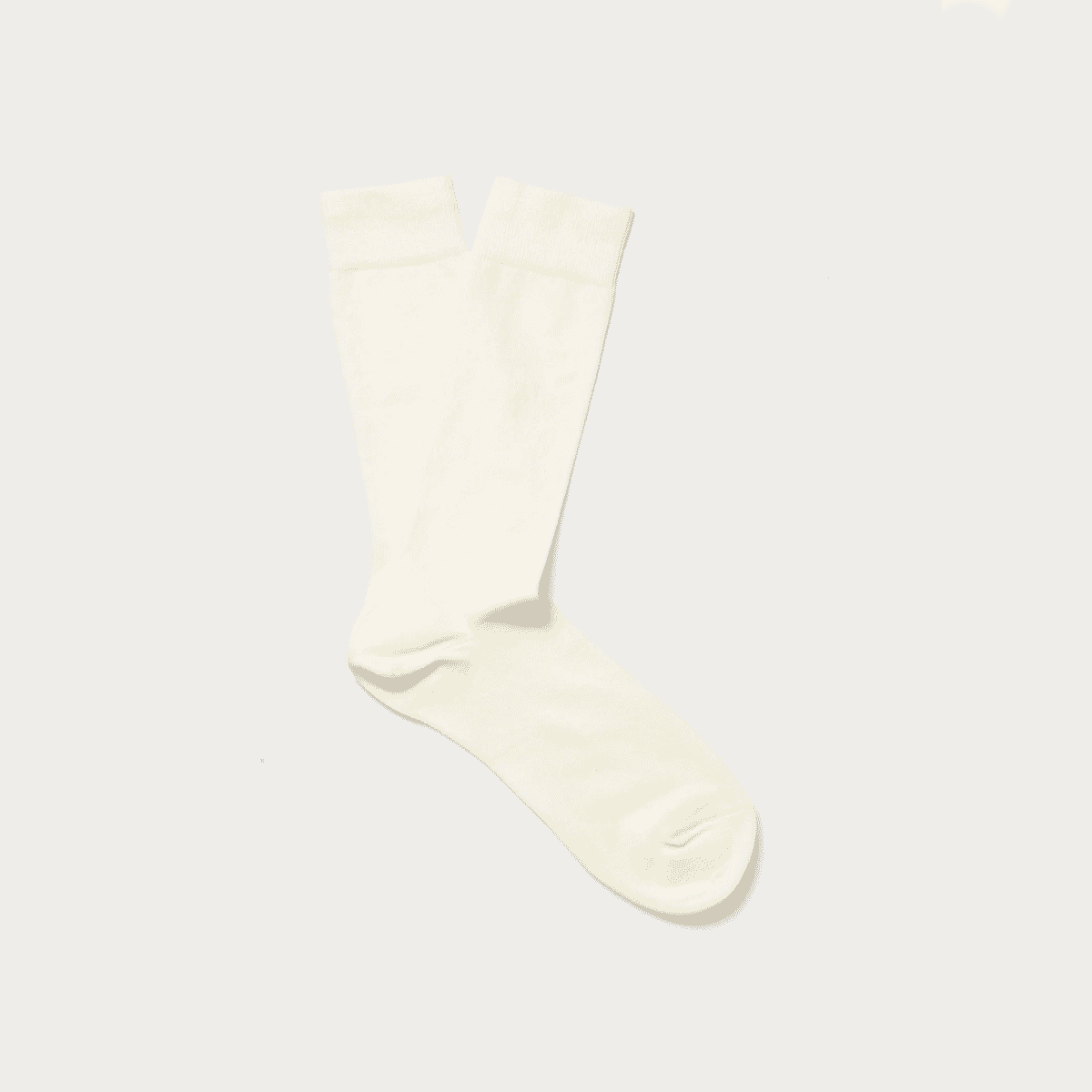 The material-conscious ones: Sunspel cotton socks
You can always count on Sunspel for the finest materials and the best British craftsmanship. These midweight cotton mix dress socks for men are available in a range of dashing pastel colours too.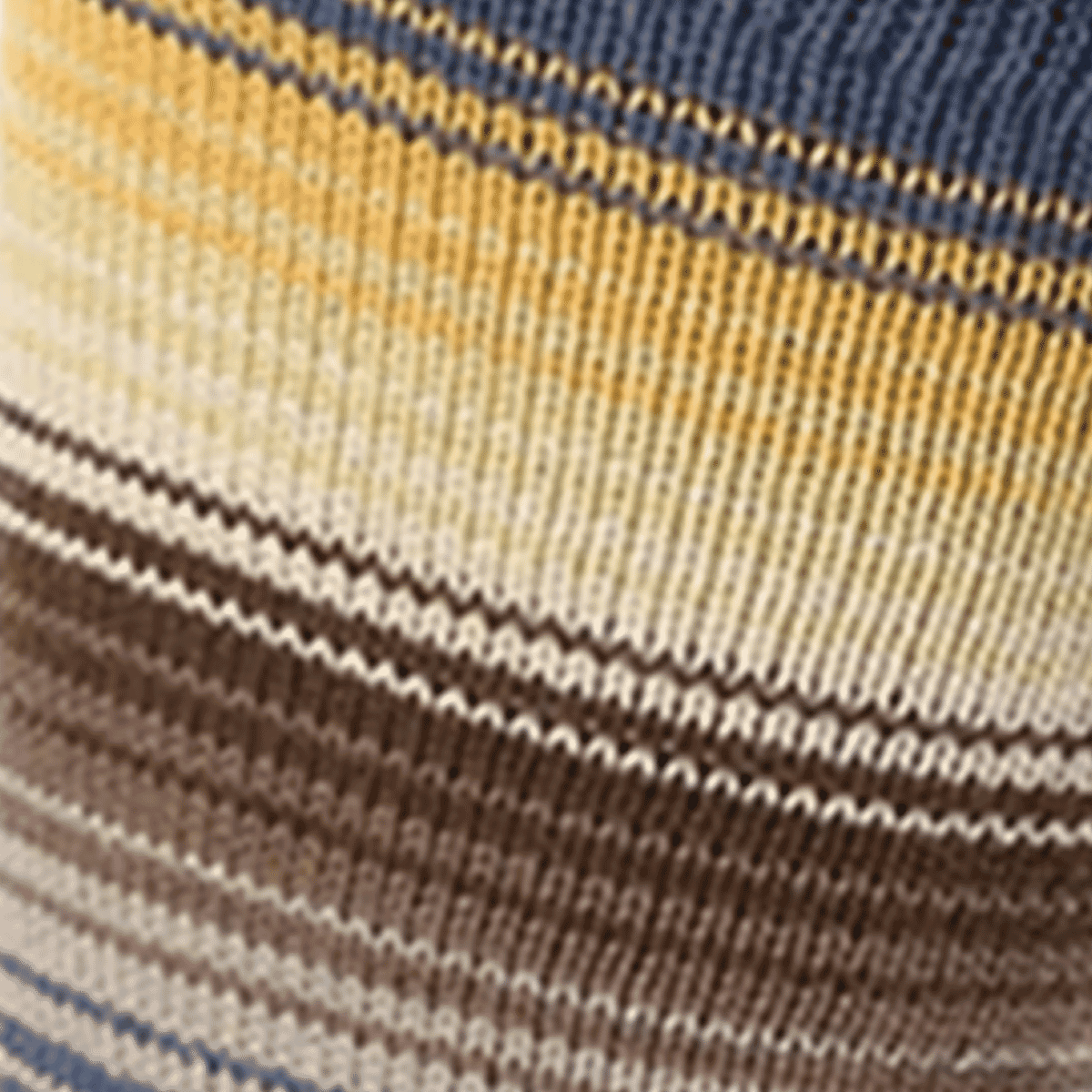 For some welcome stripes: Anonymous Ism sarape stripes crew sock
Plenty of colours on show in this pair of dress socks for men from cult sockmaker Anonymous Ism. Cuff that trouser and let those stripes be seen.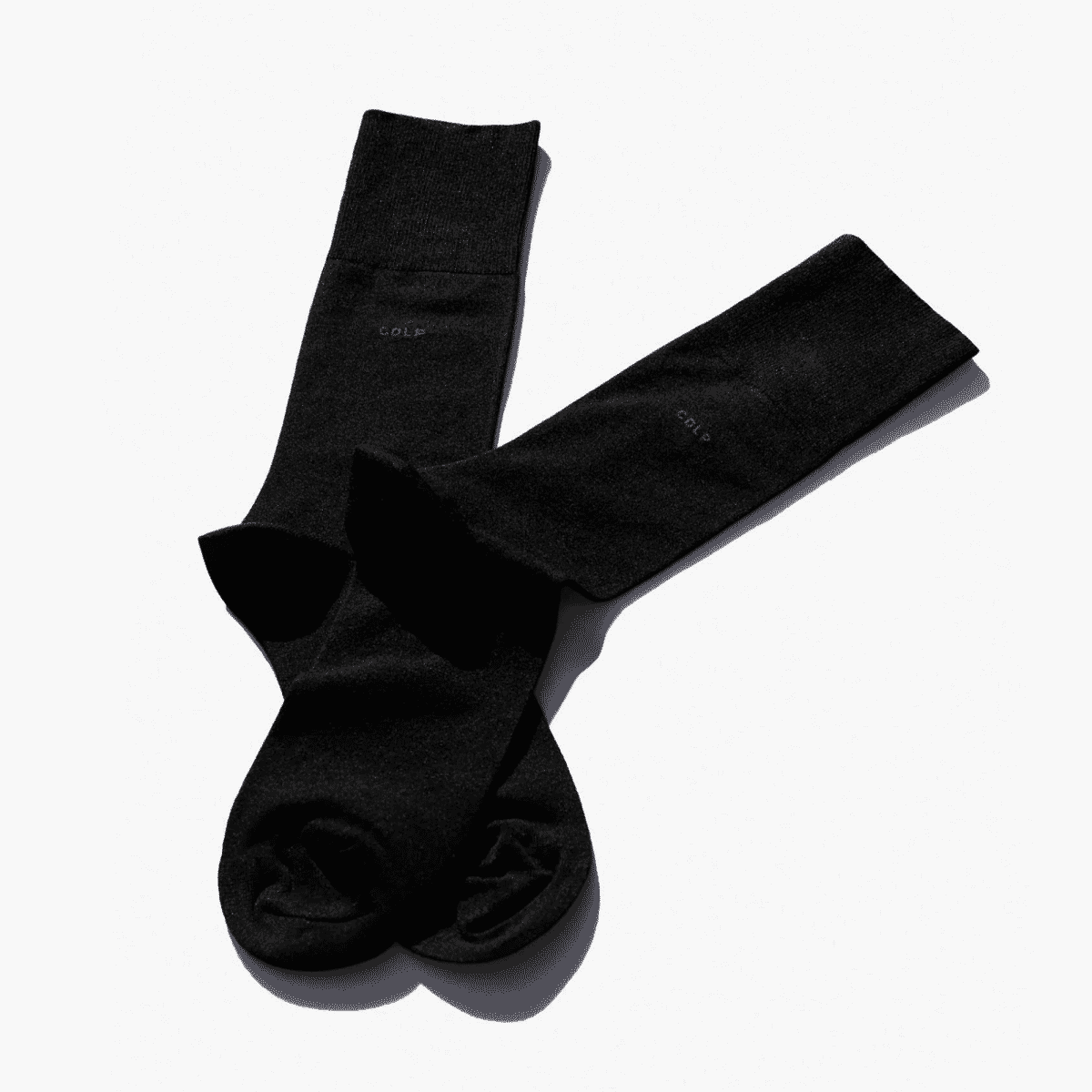 The best bamboo dress socks for men: CDLP mid-length bamboo socks
Trust CDLP to make the most of materials. Bamboo is a natural, sustainable material with natural odor resistance and enhanced breathability. A fitted construction also ensures comfort.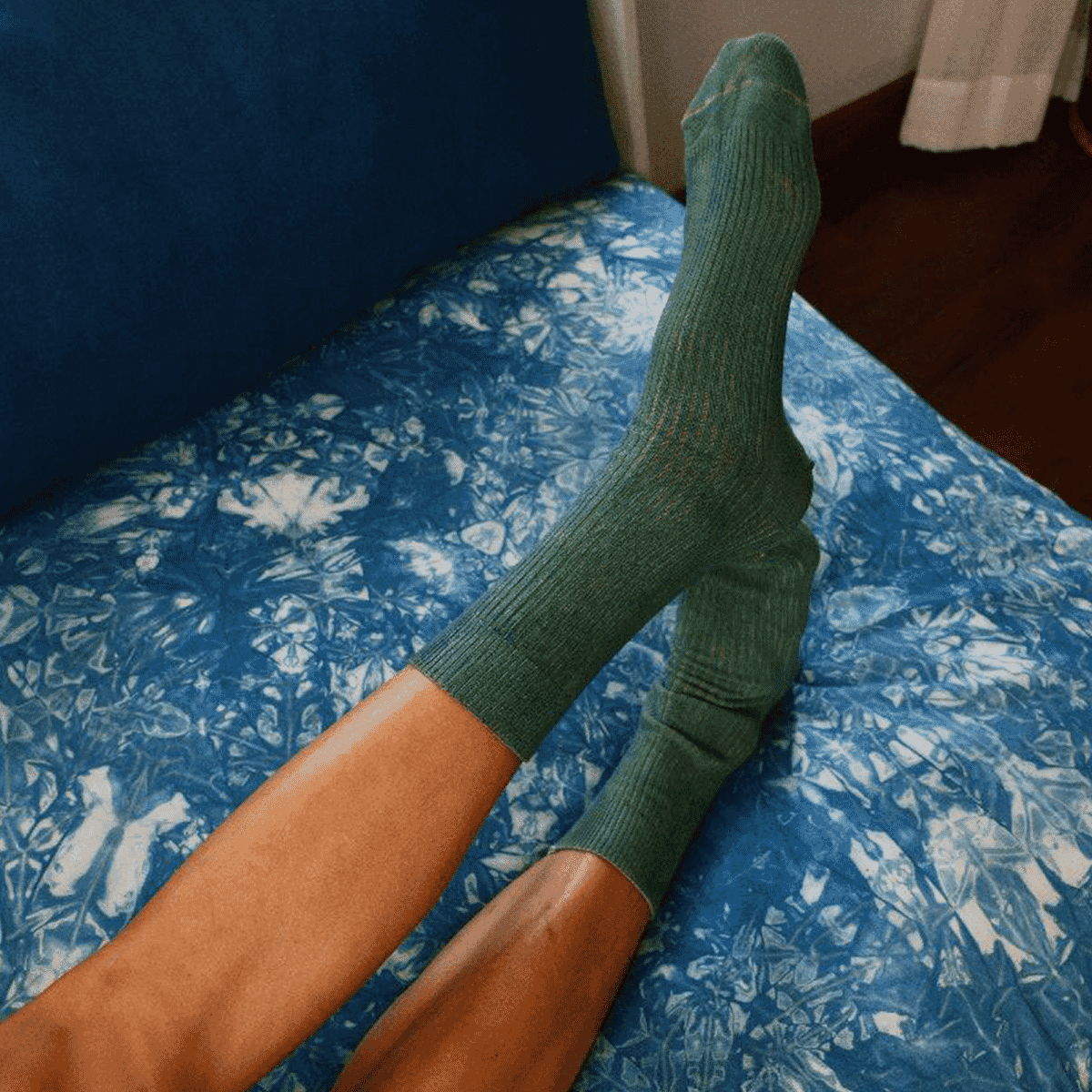 The best for avoiding skin irritation: Philip Huang NYC hand-dyed solids
These dress socks for men use the highest quality cotton and are hand-dyed with plant-based and mineral dyes meaning no harmful chemicals. Better for the skin. The resulting colours look great too.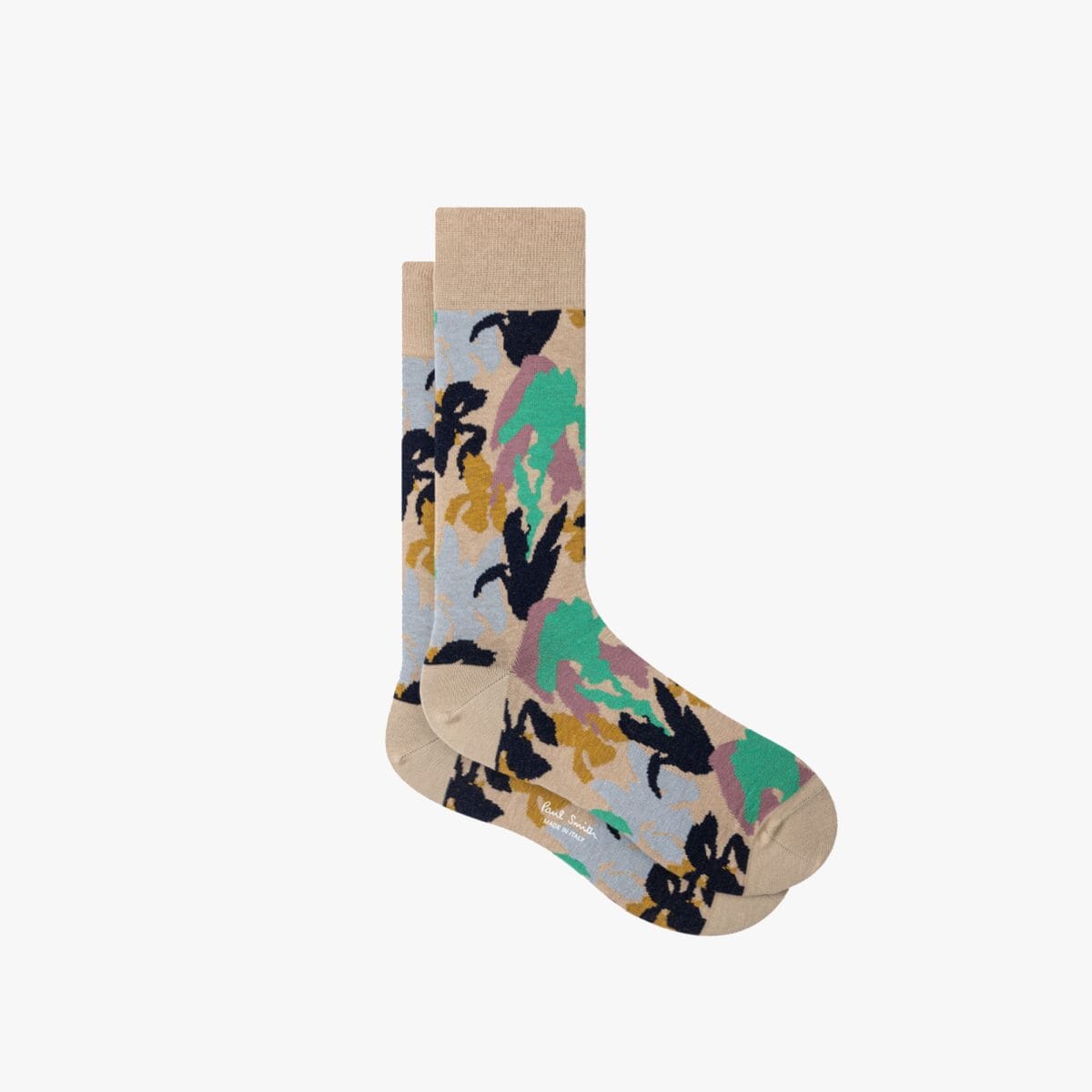 For fashion-forward fun: Paul Smith men's beige 'irish' socks
You can always count on Paul Smith for classic with a twist. These are no exception. A soft cotton blend with added pattern.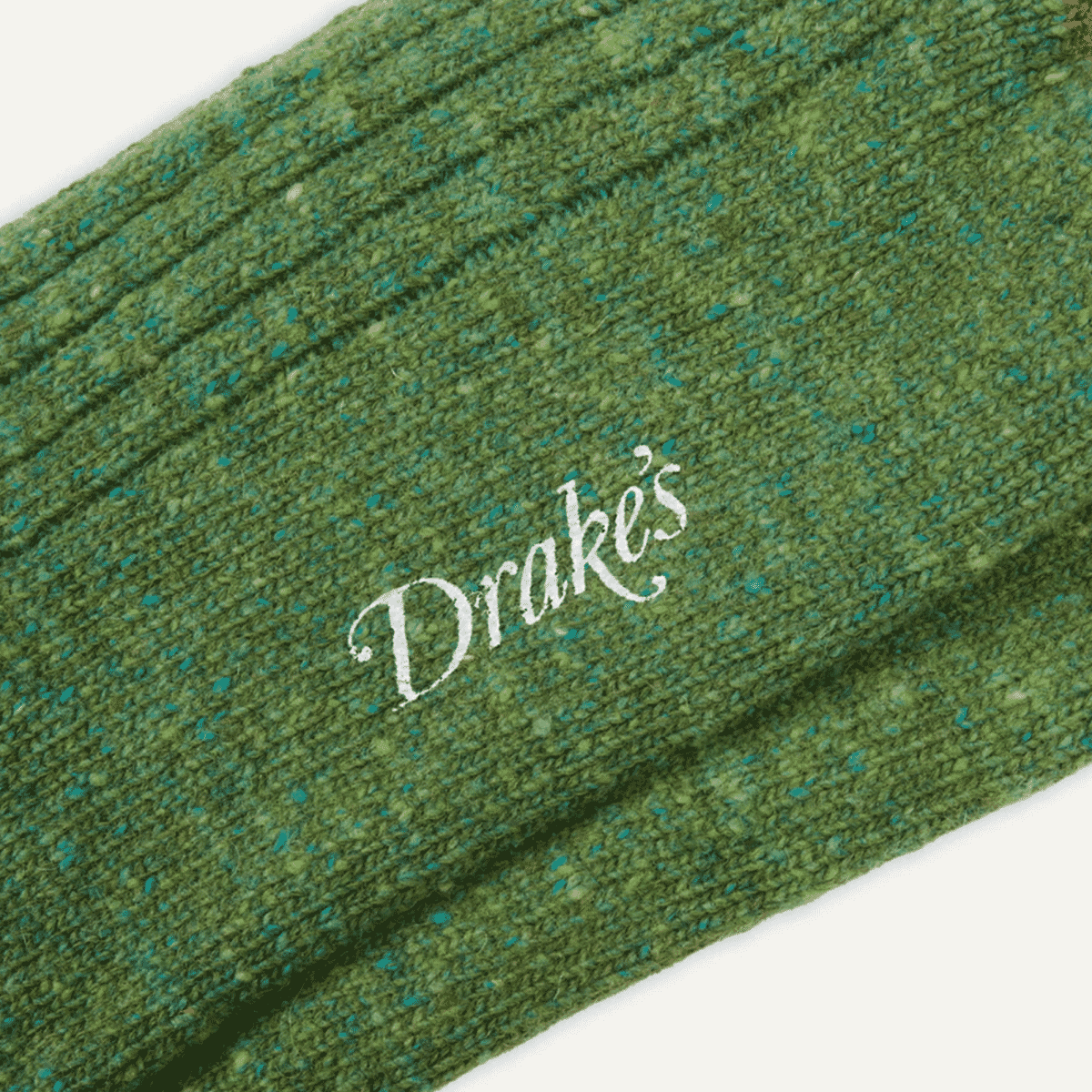 For dashing Donegal wool: Drakes green striped Donegal wool socks
Knitted in Wales from a Donegal blend of merino wool, silk and cashmere. Traditional and as comfy as they come from the sartorial experts.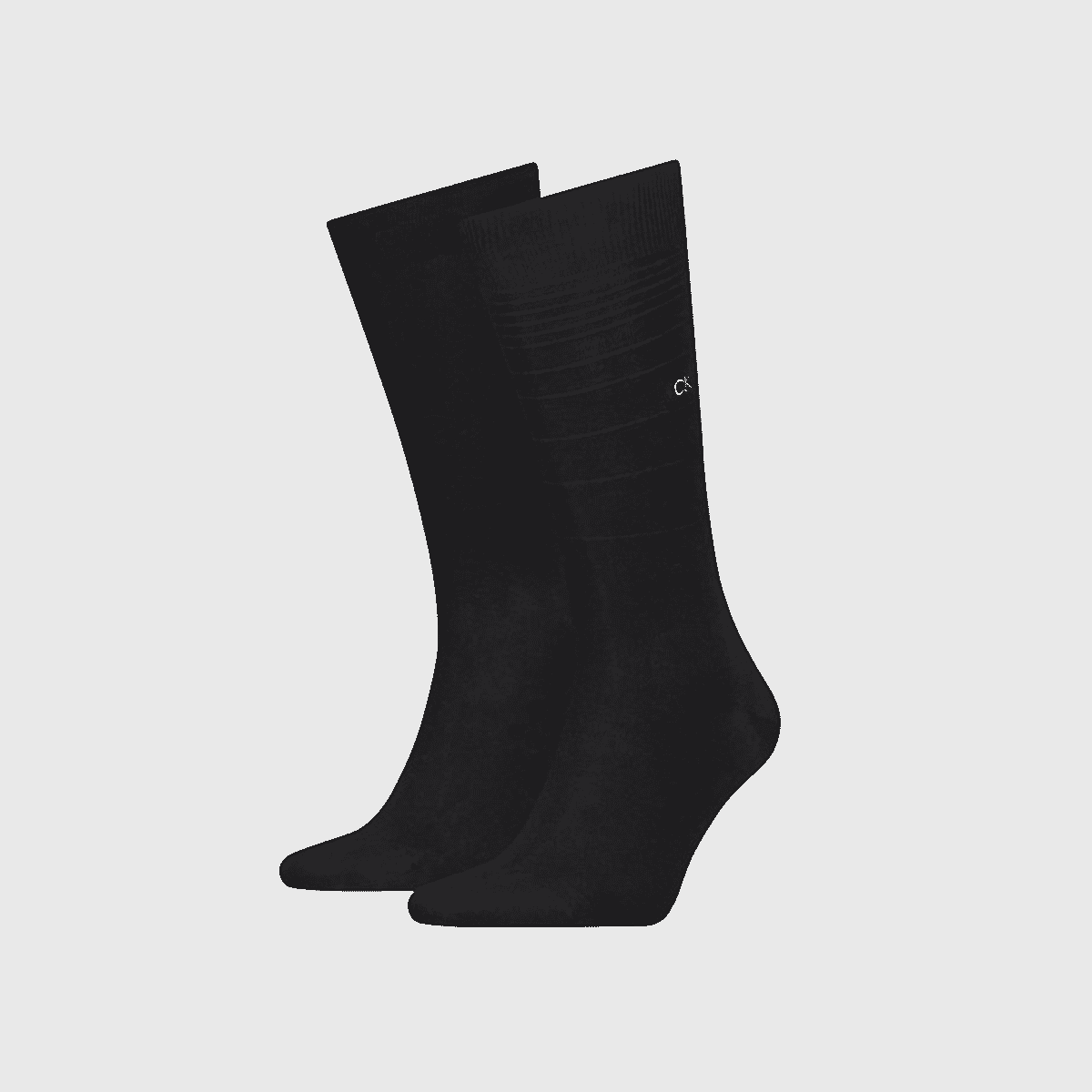 The no-nonsense black dress socks for men: Calvin Klein organic cotton crew socks
Sometimes you just need simple black dress socks for men made from organic cotton from a trusted purveyor of underwear. Look no further.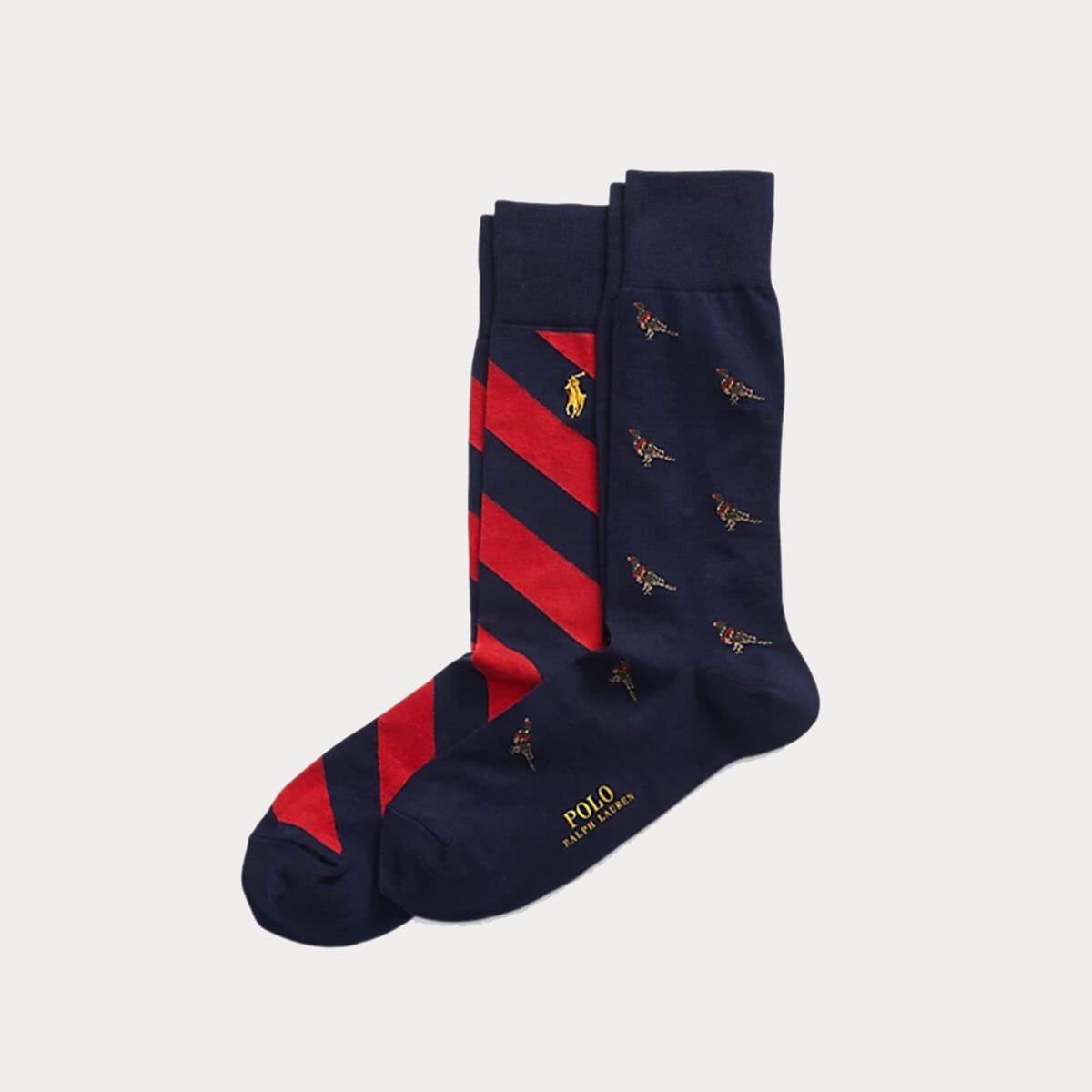 For an ivy-league combo: Ralph Lauren pheasant and striped crew socks
Compliment an Ivy League look with a trademark playful pair from Ralph Lauren. Choose from pheasants or a stripe. Great for accenting chinos and a Derby brogue.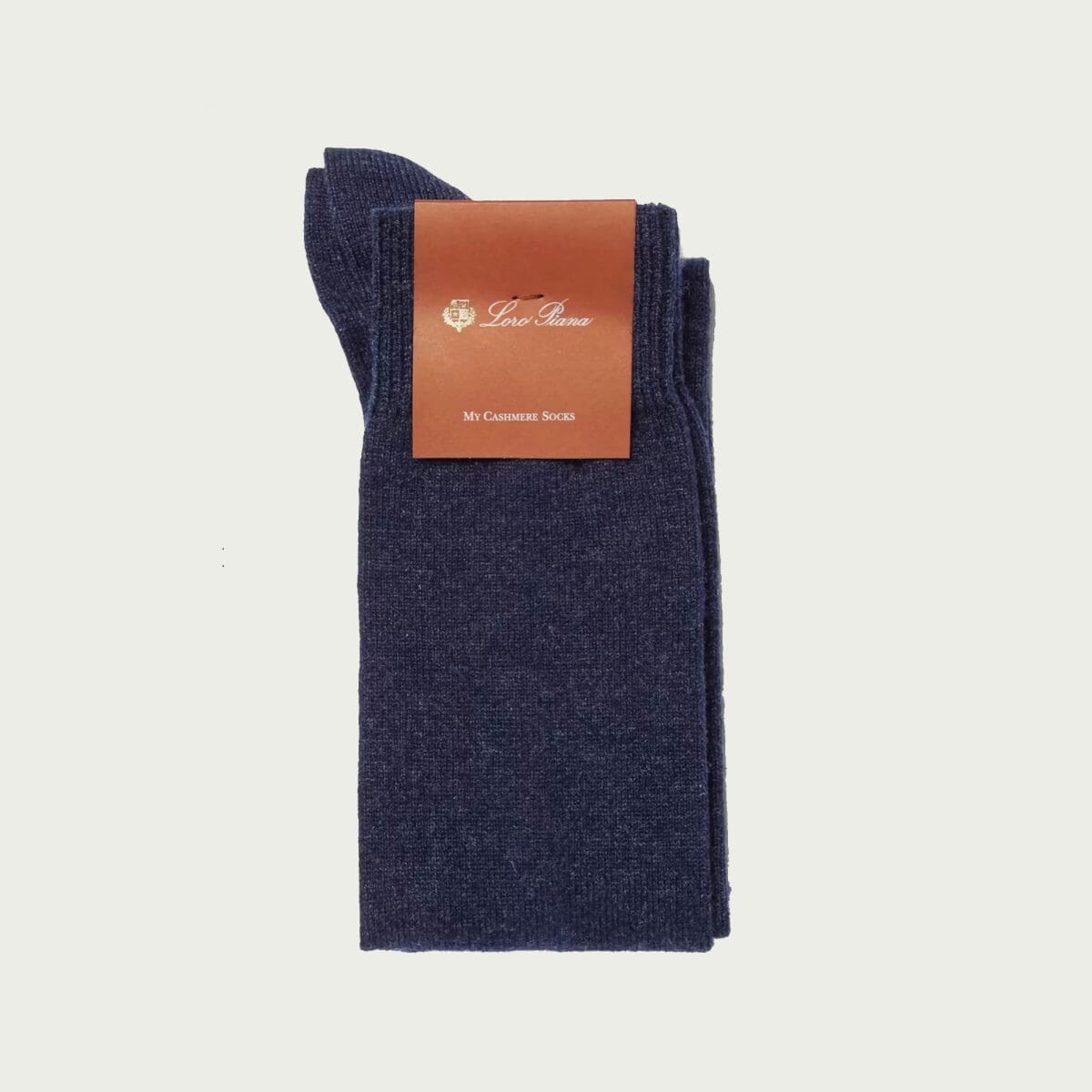 Luxury cashmere for the calf: Loro Piana stretch cashmere socks
Spun in Italy from the finest, softest stretch cashmere that money can buy, these Navy numbers will keep you snug up to the calf this winter.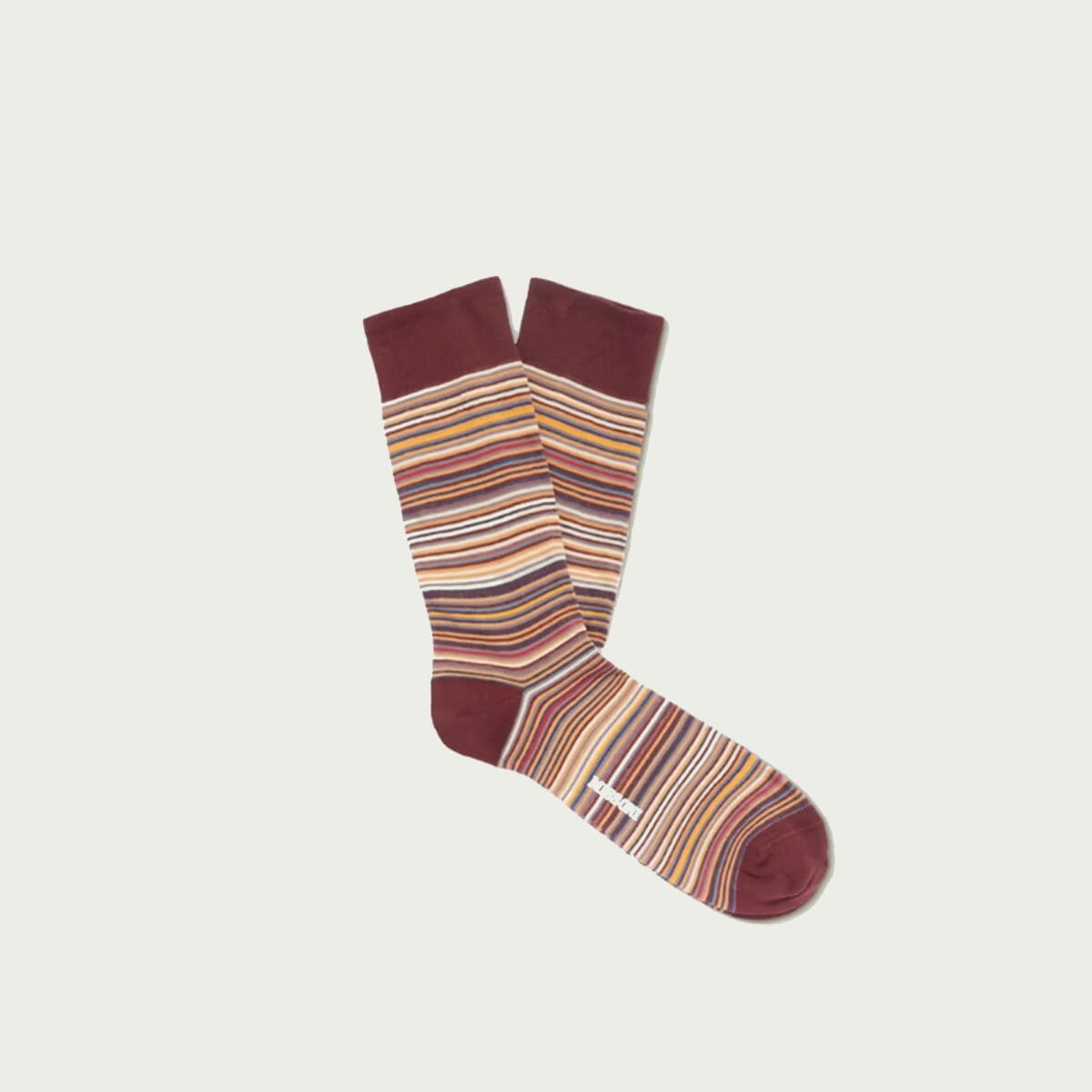 Stocking up for special occasions: Missoni set of three ribbed cotton blend socks
What's better than one pair of Missoni ribbed cotton blend socks? Three pairs. Smart with ribbed detail, the blend will ensure they keep their shape and remain comfortable throughout.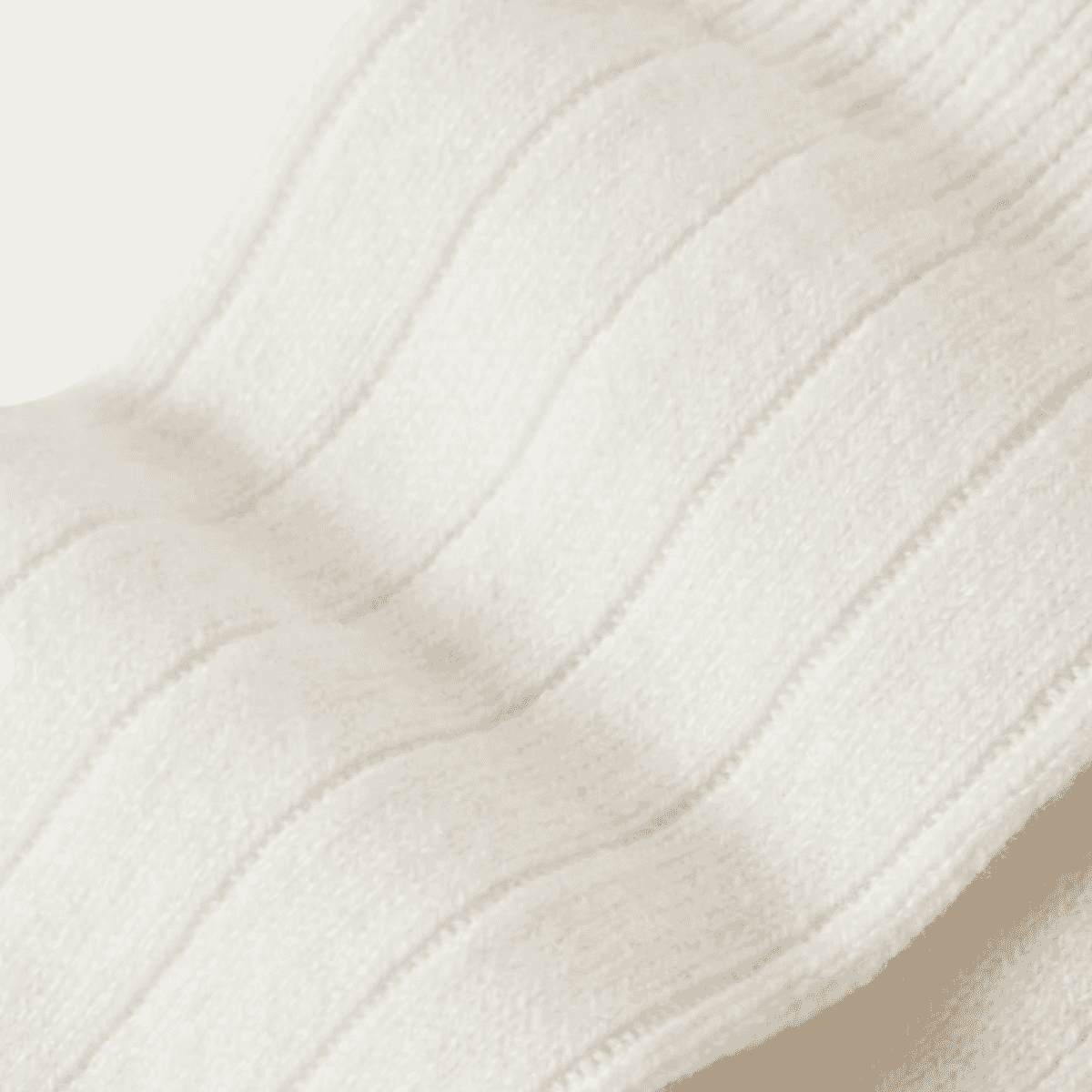 For simple Italian elegance: Zegna ribbed cashmere-blend socks
Meticulously crafted from a stretch cashmere, let these socks do the talking at the ankle with a plush ribbed design.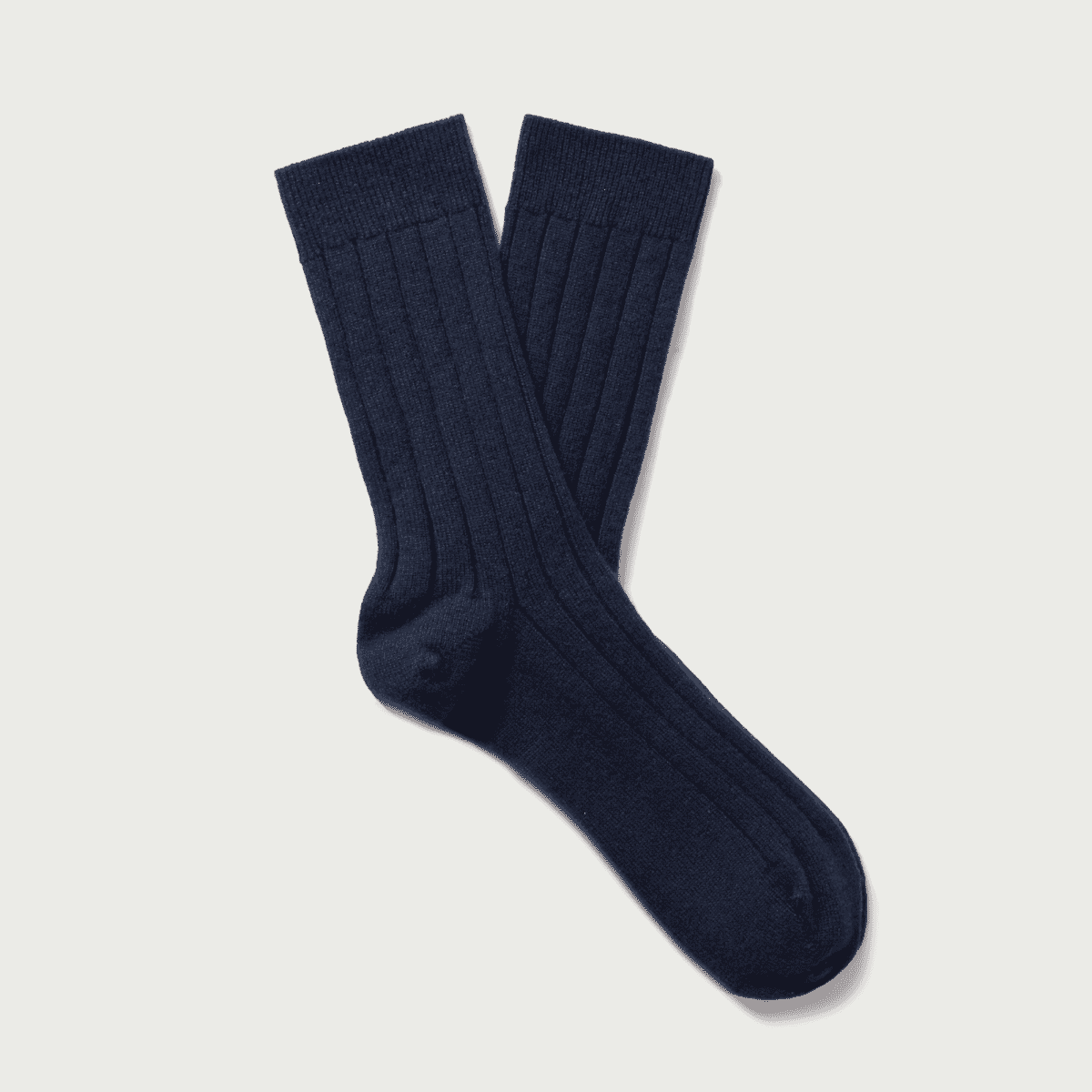 The perfect slipper sock: Johnstons of Elgin ribbed cashmere-blend socks
These best-sellings from legendary Scottish heritage brand Johnstons of Elgin use the finest craftsmanship and materials to create the finest socks. Perfect for slippers to preserve the delicate fibres or put them aside for a special occasion.
Discover our pick of the best winter gloves for men.
---
---