It's wedding season. We don't need to tell you that because you know it's wedding season. The invites are coming through thick and fast, everyone's making the most of a smorgasbord of bank holidays and if you're smart you're pencilling in a bit of suit drying cleaning in advance. Some of you might even need a new one. Some of you will be planning your own.
A lot of what makes a great wedding venue comes largely down to the venue. Special surroundings make for a special day. Add to that mix great hospitality, an eye-catching setting for photographs and an experienced, doting staff and that's a massive load off on the big day. From coastal to castles, barns to libraries, here's our pick of the best wedding venues in the UK.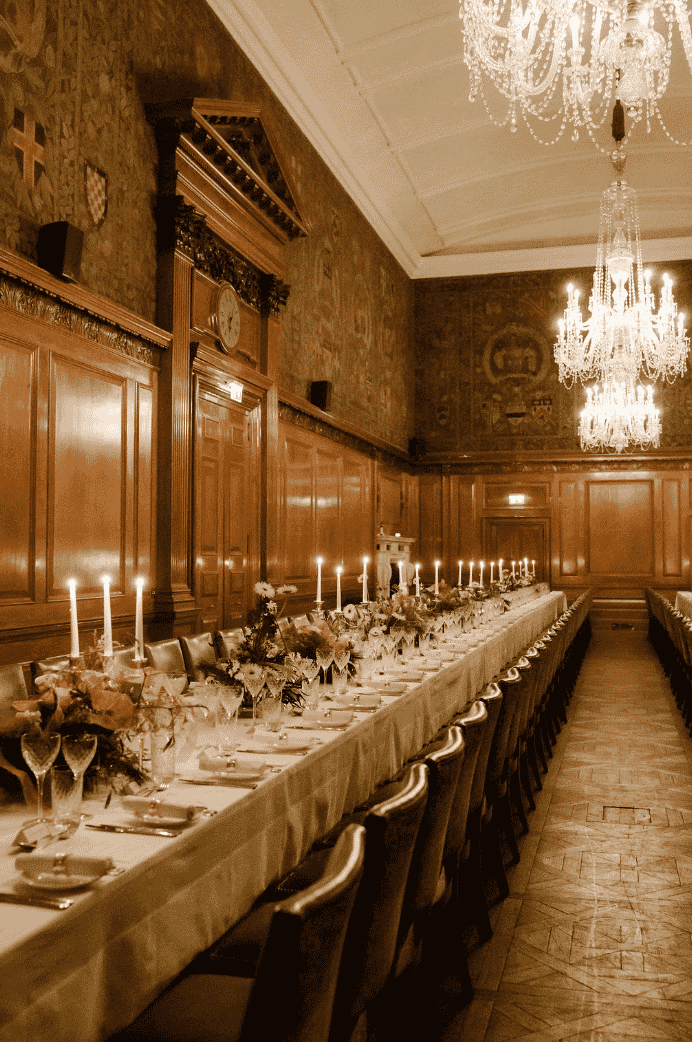 Best UK wedding venues
The Ned, London
You've no doubt heard of The Ned as the place to stay but have you considered tying the knot there? We've added it to this list as one of two city options, with The Ned serving the majestic glamour of an old bank building, reminiscent of a classic stately home, and combining it with the indulgence and modern luxury of a London destination hotel. The Ned boasts an events floor with six spaces and two outdoor terraces with full planning and catering options. You can leave it with them basically. 250 hotel rooms means plenty of room for guests staying over too.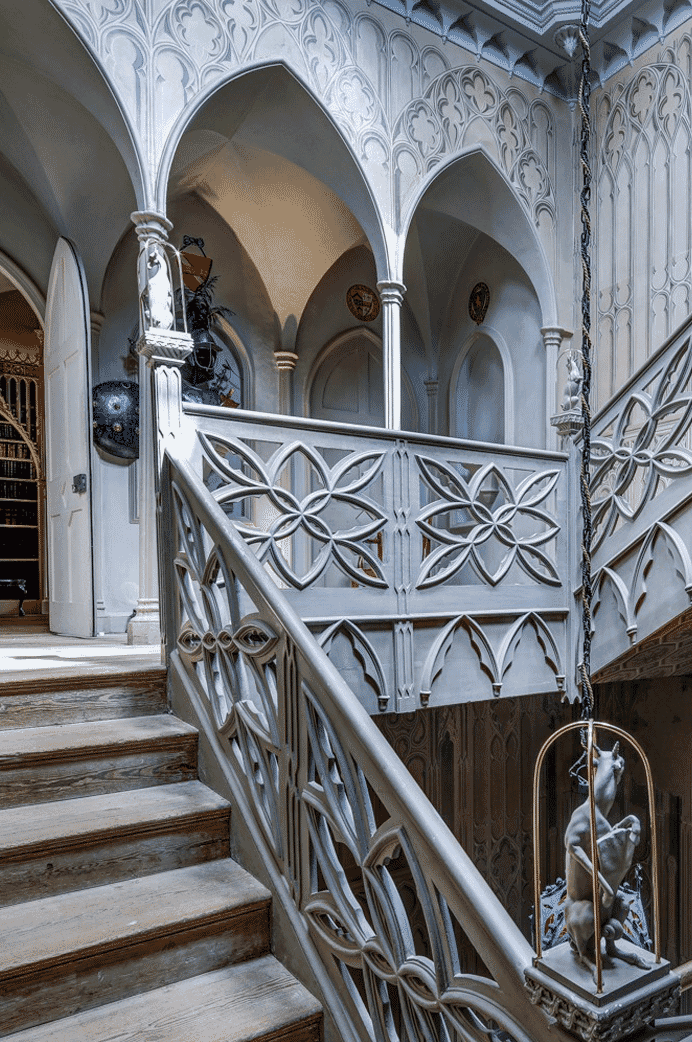 Strawberry Hill House, London
If a fairytale-style gothic venue is the one for you but you want that vibe in the city, consider Strawberry Hill House in London. Exclusive use of the house and garden comes with each booking and if you think the outside looks remarkable, wait until you walk inside. Situated on the banks of the Thames in Twickenham, an experienced team is on hand to take care of all of your needs, with planning to match the unique and creative setting. The property caters to ceremonies up to 70 guests, with a further capacity of 120 for dining and 200 for an evening celebration.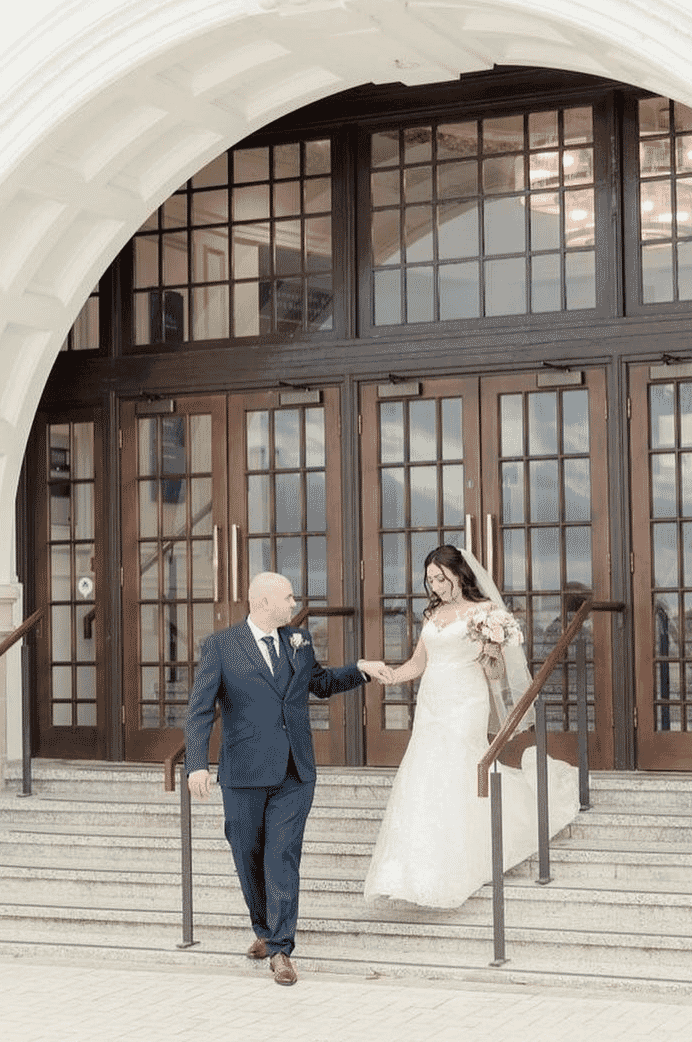 Spanish City, Northumberland
Coastal weddings are always a real treat and Spanish City in Northumberland is a coastal venue with serious award-winning clout. The venue won 'Best Coastal Wedding Venue in the UK' at the 2020 Hitched UK wedding awards and 'Best Town and City Venue' at the North of England Wedding Awards 2021. It's not difficult to see why. Sitting on the seafront, beach photograph opportunities are a stone's throw away and the bright, white building built in 1910 provides a celestial location for you and your guests to enjoy a special day together. A range of packages will suit different budgets.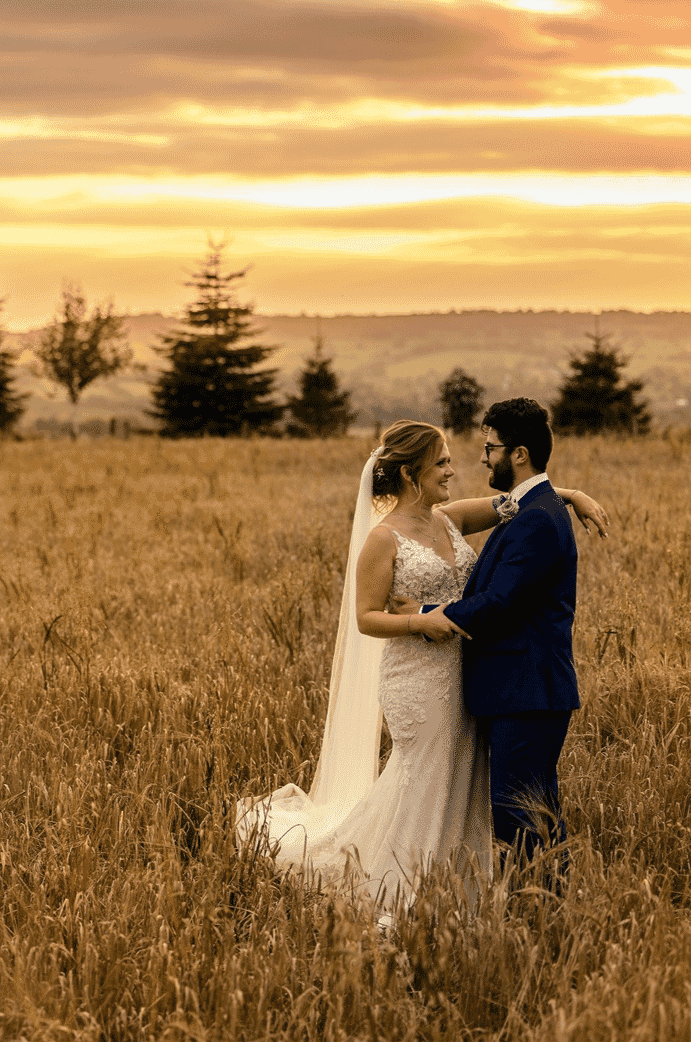 Heaton House Farm, Cheshire
Let's break down the numbers for Heaton House Farm in Cheshire. Five ceremony areas, up to 350 wedding guests, 15 on-site bedrooms and over 30 overnight guests. This is all on one idyllic site in the Cheshire countryside with stunning views and plenty of customisable options, be it an outdoor wedding or a secluded celebration in the barn. The five ceremony areas can be customised to all tastes and the spaces themselves are full of character. There's even space to arrive by helicopter if you wish.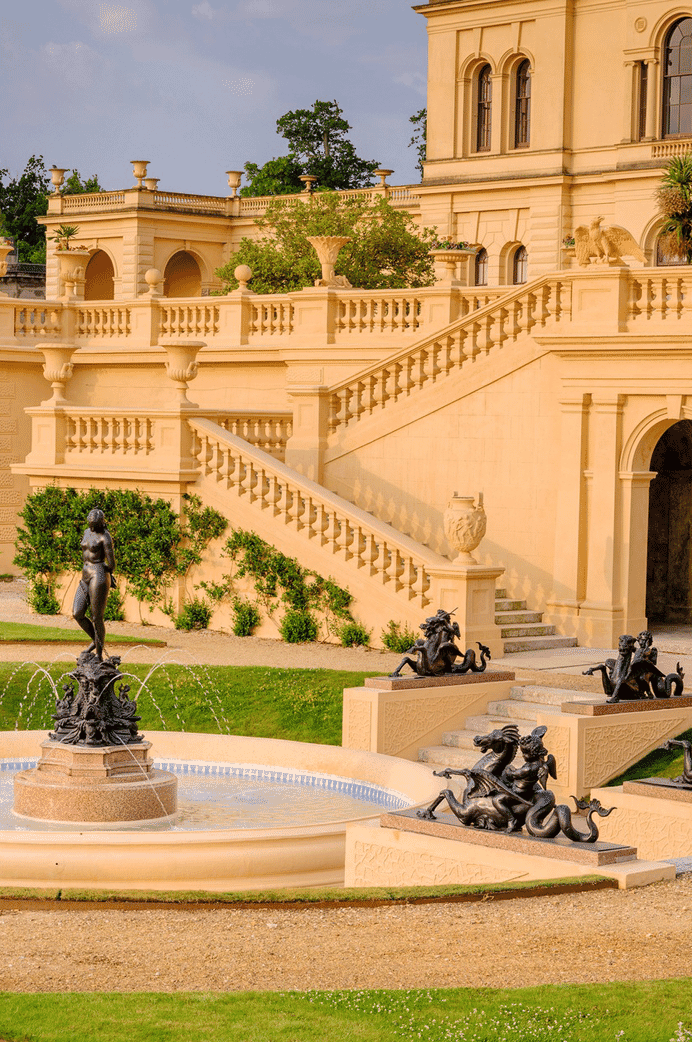 Osborne House, Isle of Wight
Once the seaside retreat of Queen Victoria and Prince Albert, the stunning estate of Osborne House is a majestic setting for a wedding, with history and splendour around every corner. Osborne caters to ceremonies and celebrations of all sizes, be it intimate weddings or large-scale receptions fit for royalty. The Durbar Lawn in the grounds can be hired for receptions of up to 300 with views that take in the house and the Solent. Plenty of on-site facilities and fireworks are also permitted.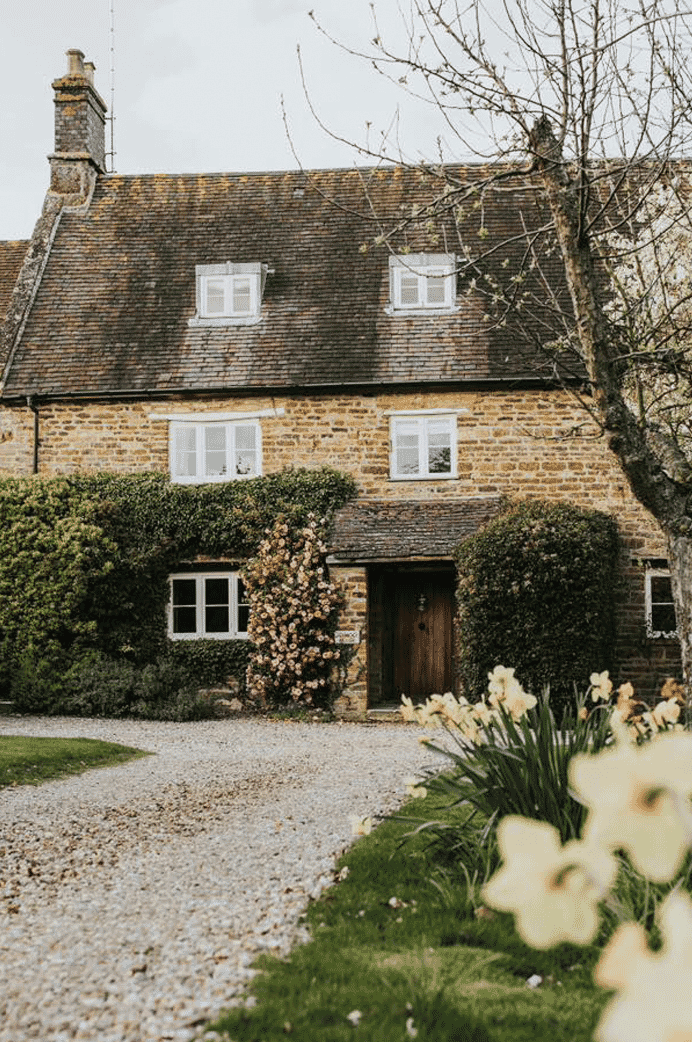 Dodmoor House, Northamptonshire
Nothing says wedding like a converted barn and the award-winning Dodmoor House in Northamptonshire is up there with the best of them. The family-run venue is able to provide a choice of local suppliers and planning or a hands-off approach depending on your personal needs. The barn at Dodmoor House is over 400 years old and Grade II listed, with the option to host ceremonies, receptions and entire day events for up to 96 guests for ceremonies and a further 180 for evening celebrations.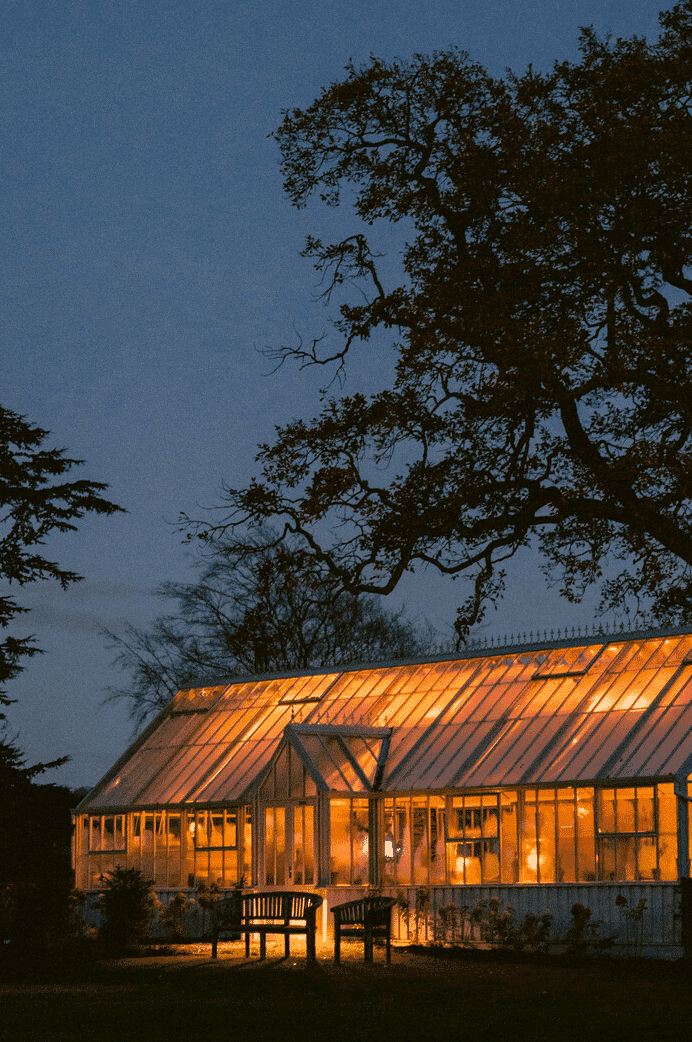 Another Place, Lake District
If you want a relaxed, countryside wedding reminiscent of going on a spa break, head to Another Place in the Lake District. That's the vibe you'll be getting. A special day, but relaxed and contemporary. The hotel, which overlooks Ullswater, has sweeping grounds perfect for photography and outdoor teepee style celebrations and inside the Georgian building, there's room for 70 guests in a space that's licensed for civil ceremonies. The open kitchen Rampsbeck restaurant is a delight and the bold coloured textiles and airy spaces are reminiscent of a Wes Anderson film. At least one of your guests will be tempted to make a TikTok.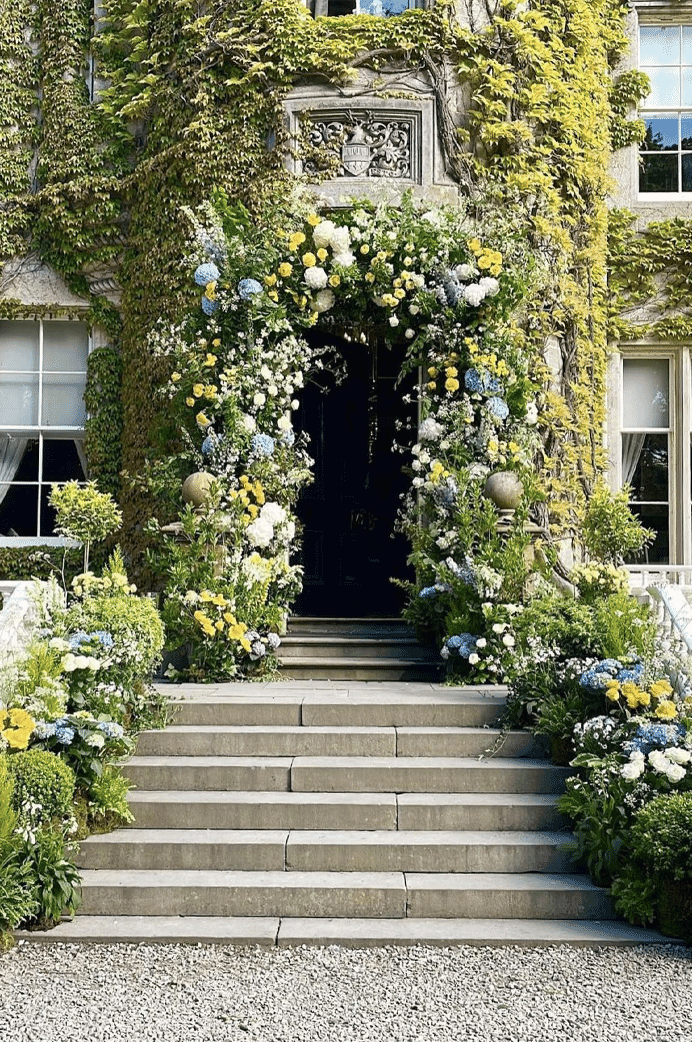 Carlowrie Castle, Scotland
For castle-sized budgets consider an actual castle, Carlowrie Castle in this case. Voted by Grazia magazine as one of the eight best wedding venues around the world. It's an exclusive venue but trust us, you're worth it. Accommodating up to 275 people for dining and 450 for an evening celebration, the castle is pure opulence from the orangery to the bespoke marquee. A truly unforgettable place with on-site accommodation. If you're looking for a fairytale venue, look no further.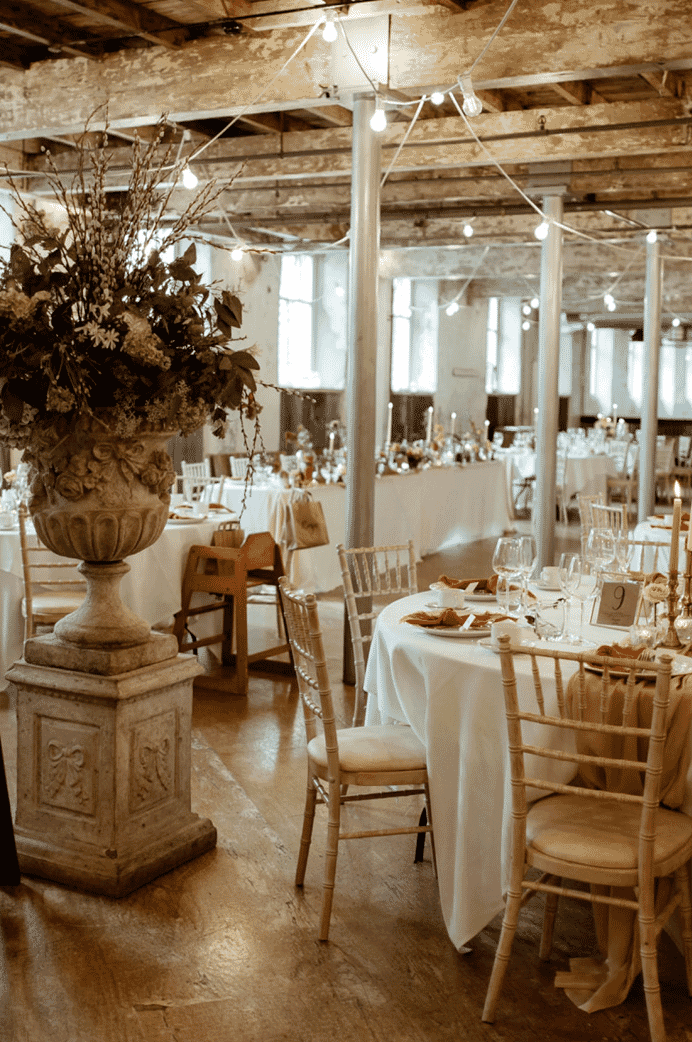 Holmes Mill, Lancashire
Based in Clitheroe in Lancashire, a hub of gastropub excellence and natural beauty, is Holmes Mill, a location that's unlikely to remain a well kept secret for long. A unique celebration of Lancashire food, beer and entertainment, the venue boasts a hotel with spa and pool, food hall and beer hall, with spaces also available for weddings. The refurbished mill complex caters to large and small groups with packages available for all budgets.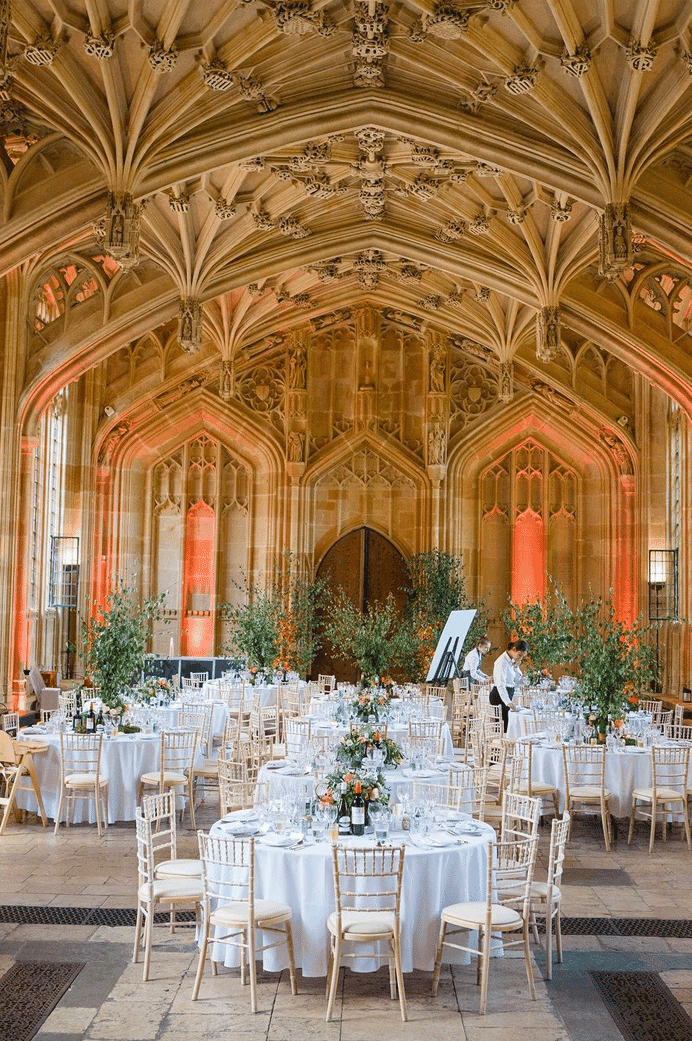 Bodleian Library, Oxford
For some, the most important feature of a wedding day is a dramatic, awe-inspiring building and we think the Bodleian Library in Oxford is just that. A historical building of significance, a true architectural feat. Romantic and elegant. The venue has three remarkable rooms used for large and small weddings, with the location at the heart of Oxford's university centre. An experienced team understands that no two weddings are the same and are able to cater to a variety of needs and recommend a host of local suppliers. Imagine the pictures as the sun sets.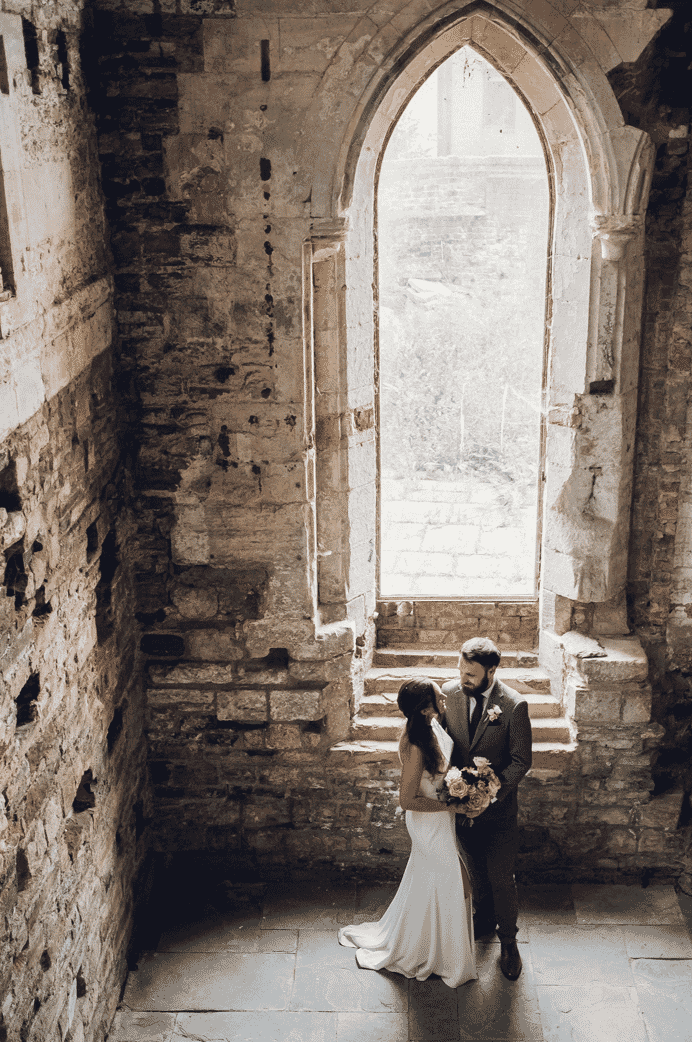 Gloucester Blackfriars Priory, Gloucester
Another remarkable venue saved for last. Gloucester Blackfriars Priory is an award-winning historic venue, founded in 1239, that caters to all wedding types in a contemporary but no less dramatic setting. Packages are available including twilight weddings, afternoon tea and hog roasts and a full all-inclusie package, with a helpful team at hand to guide you through the planning. 
Wondering how on earth to pull of sneakers at a summer wedding?
---
---