You've been invited to a summer wedding and you're wondering whether you can get away with wearing sneakers. Don't worry, we've got you.
Before we go in-depth on some of the best summer wedding sneakers we need to iron out some social responsibility. Not all male wedding guests are suit wearers. Not all wedding guests feel comfortable in tailoring, especially in summer. But, let's be clear. We're not advocating wearing sneakers to a wedding unless you are quite sure it is going to be acceptable. You have to consider the location, setting and dress code. You also have to consider that there are sneakers then there are sneakers. You don't want your ordinary off-the-shelf sneakers that you've been wearing all year long. You need a box-fresh pair and you need to make a statement. Ditto swerving clunky silhouettes like high-tops and skate shoes.
Wearing sneakers is not a cop-out. Just look at how popular they have become in a modern man's wardrobe. They're prized possessions and many of us value them more highly than dress shoes. Which is why a summer wedding and the right sneaker is a match made in heaven. Think about it. It's much easier and more imaginative to swap out a suit-and-tie for a lightweight collared shirt, unstructured blazer and a tailored trouser. The lightweight fabrics and more relaxed shapes will act as the perfect complement to your choice of wedding sneaker. It's smart but casual.
Now that we've got the details out the way, it's up to you to pick your favourite pair of wedding sneakers from our top twelve below.
The best sneakers to wear to a summer wedding in 2023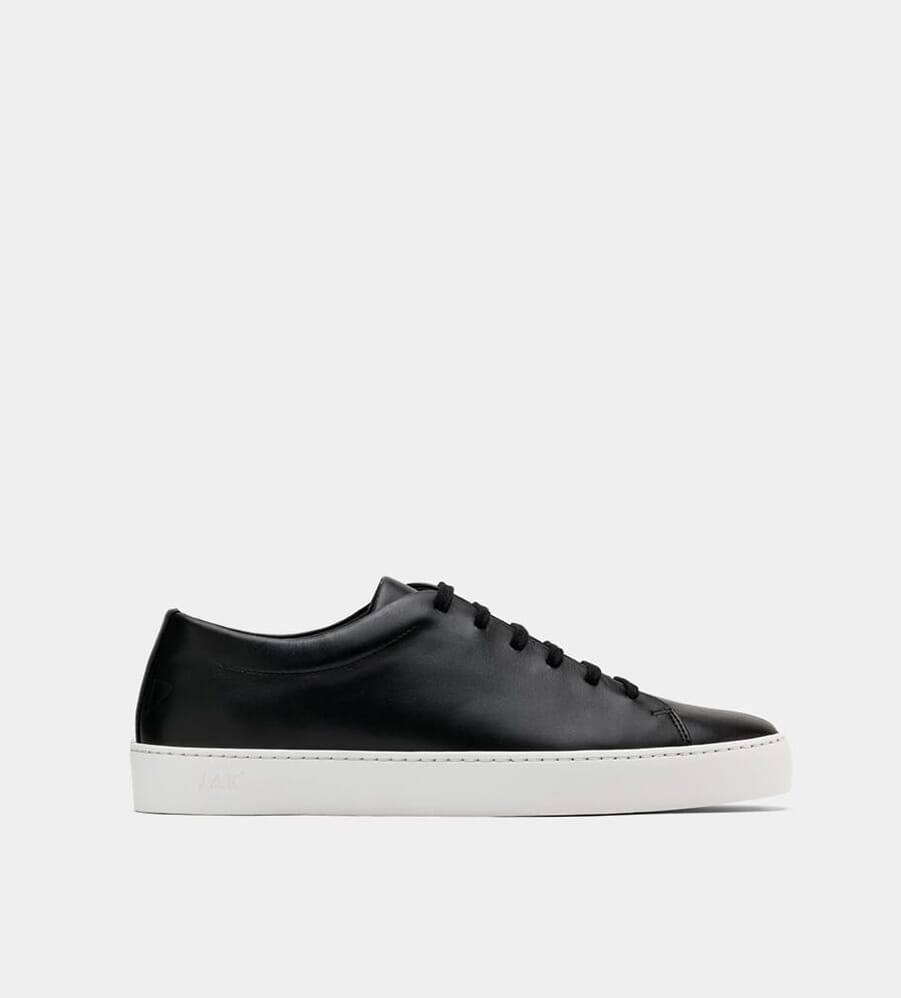 JAK Royal Black Sneakers
You will have seen these white rimmed minimalist sneakers from JAK worn with suits before because the modern one-inch low-top sneaker has become the default shoe of choice for anyone who is used to wearing black leather shoes in a formal setting. The sneakers are by no means traditional and they are by no means over-the-top in the way a lot of premium designer sneakers are. They are more of a sneaker hybrid, an example of the understated luxe sneaker with its plain black leather uppers, shock proof inner sole and cotton laces.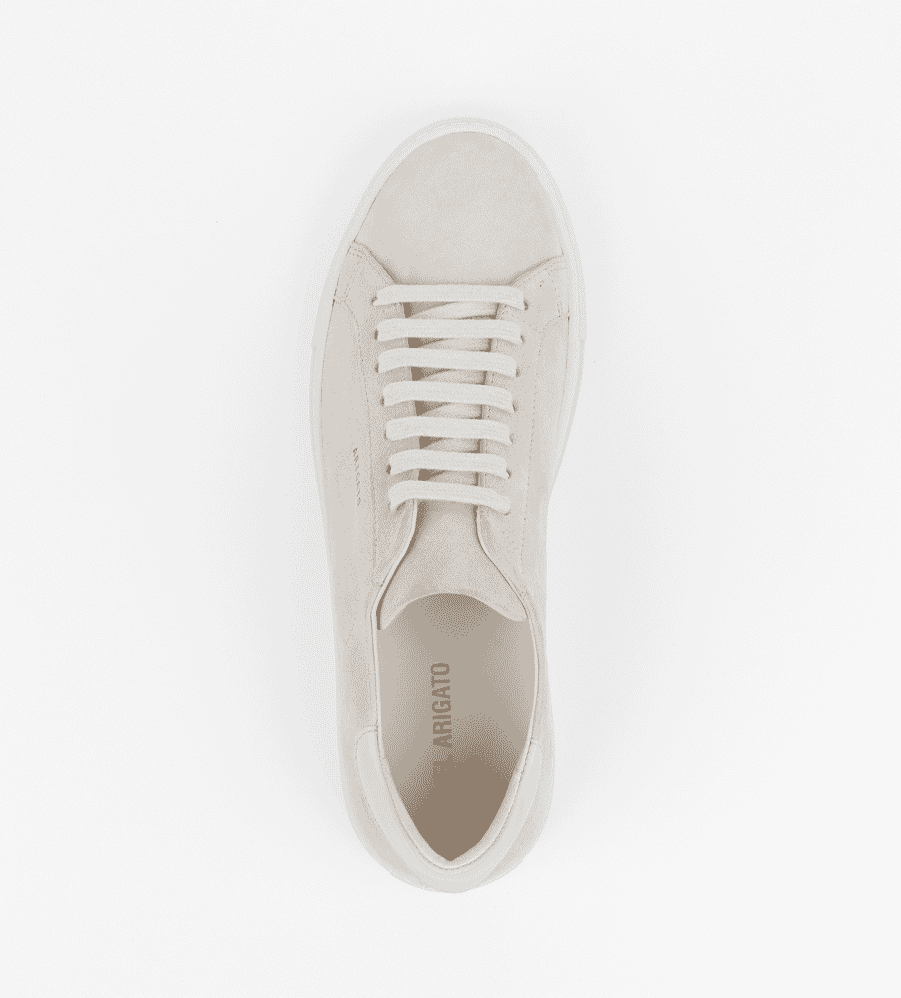 Axel Arigato Clean 90 Sneakers
Suede sneakers are a failsafe classic, thanks to their potential to transcend seasons and trends, as well as occasions. This iteration of Axel Arigato's signature Clean 90 sneakers will become your year-round go-to: the minimalist silhouette, clean colourway and pared-back detailing will look great with anything from a deconstructed blazer and tailored trousers to jeans and an overshirt. Your smart-casual style saviour.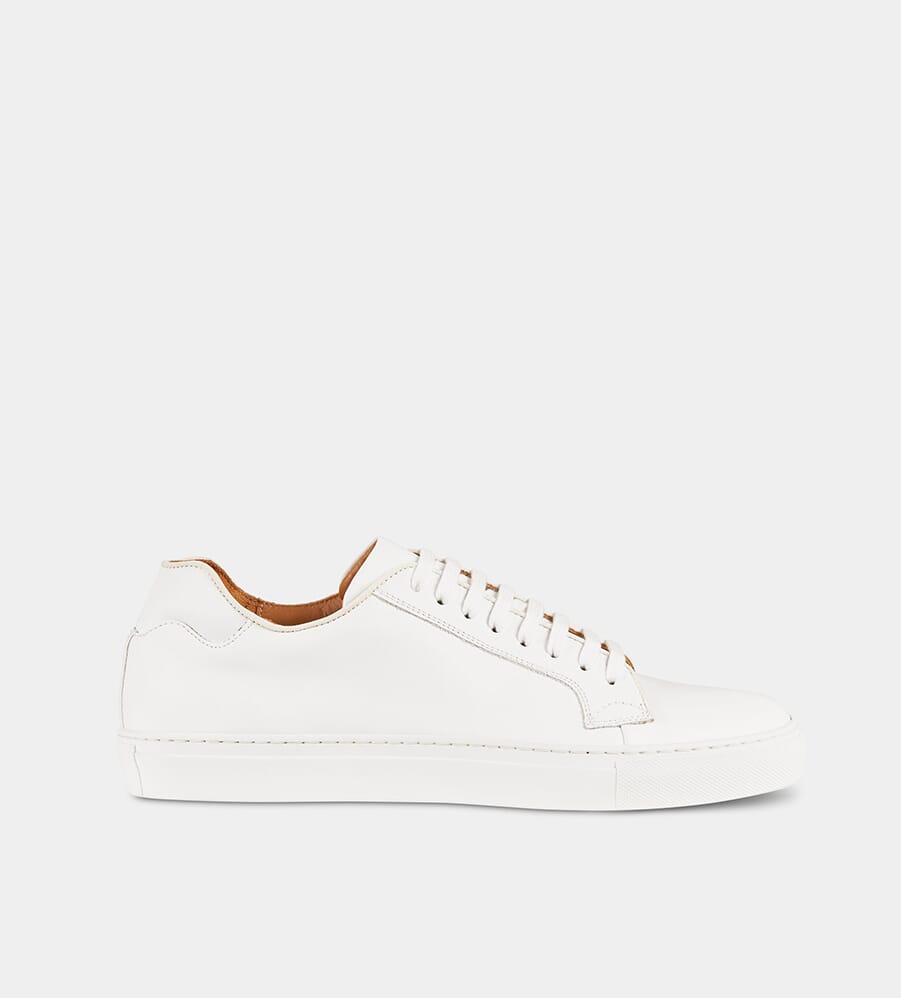 Velasca Belèratt Sneakers
When it comes to rocking sneakers at a summer wedding, we say the simpler the better. But simple doesn't have to mean boring, as evidenced by these meticulously handcrafted Velasca trainers. Made in Montegranaro, Italy from smooth calfskin leather with a sturdy rubber sole, their top notch craftsmanship can be seen and felt. The clean, all-white colourway lends itself perfectly to complementing a lightweight linen suit – try one in a light, natural colour like sand, sage green or pale pink.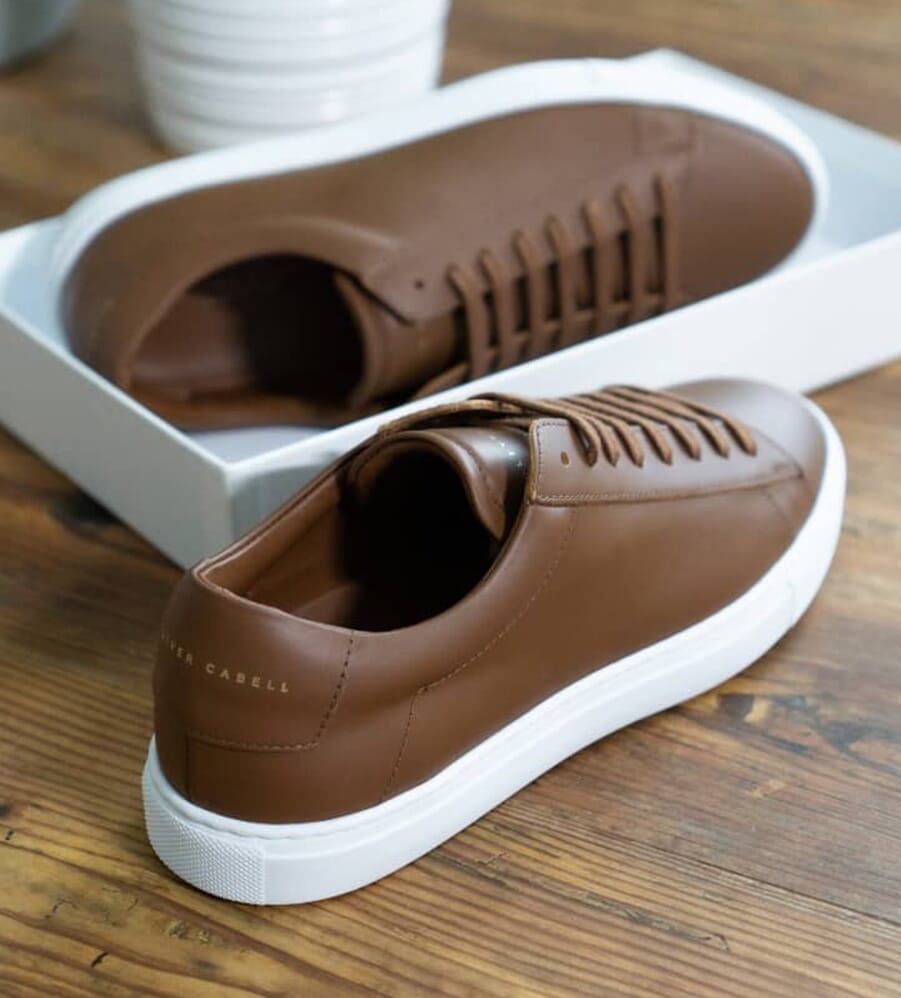 Oliver Cabell Low 1 Lion Sneakers
Hand stitched and lasted in Marche, Italy using full grain calfskin leather and durable yet lightweight Margom outsoles, these trainers from Oliver Cabell are made to last, so they'll see you through a full weekend of wedding antics – whatever that may entail – and beyond. The luxurious chocolate hue will perfectly complement a crisp white shirt and lightweight tailoring in neutral hues.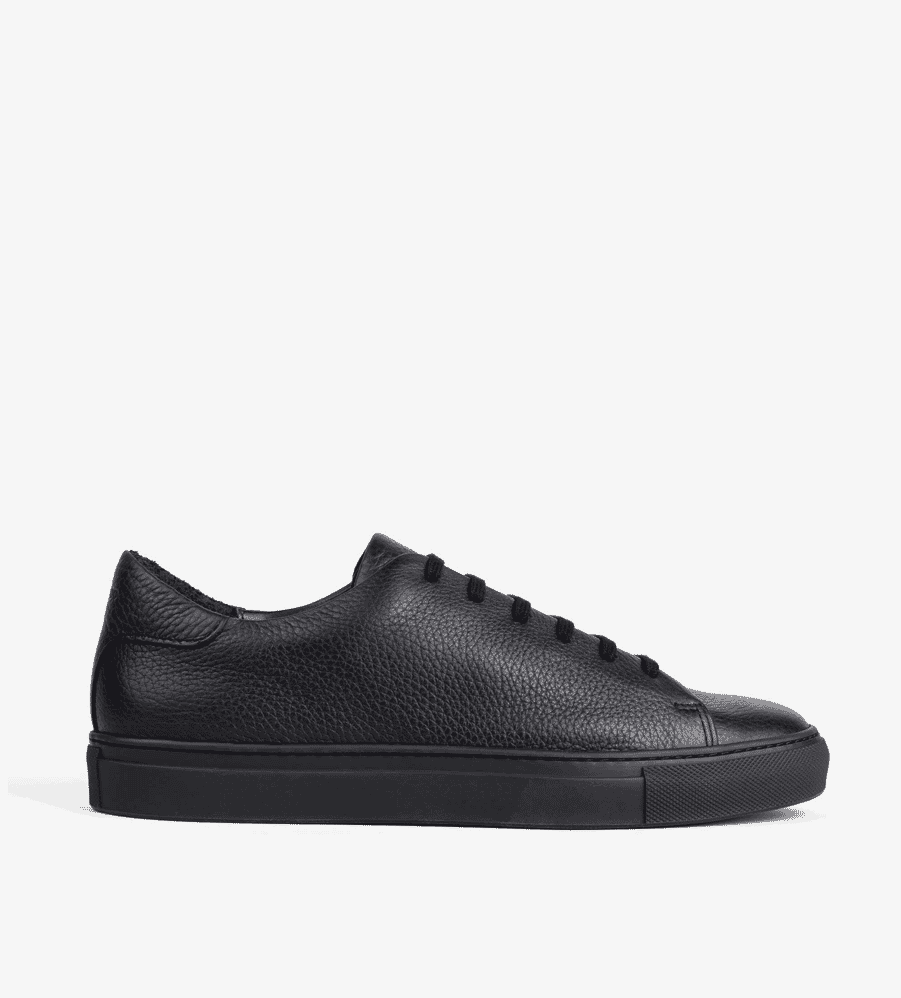 Dalgado Laurent Sneakers
If you do opt for a black or navy suit, these elegant leather sneakers from Dalgado will pair perfectly. Handmade in Portugal from bio-based Italian pebble leather, they feature super-soft full-grain calf leather lining, stitched-down Italian Margom rubber soles and a cushioned tongue and collar for ultimate comfort.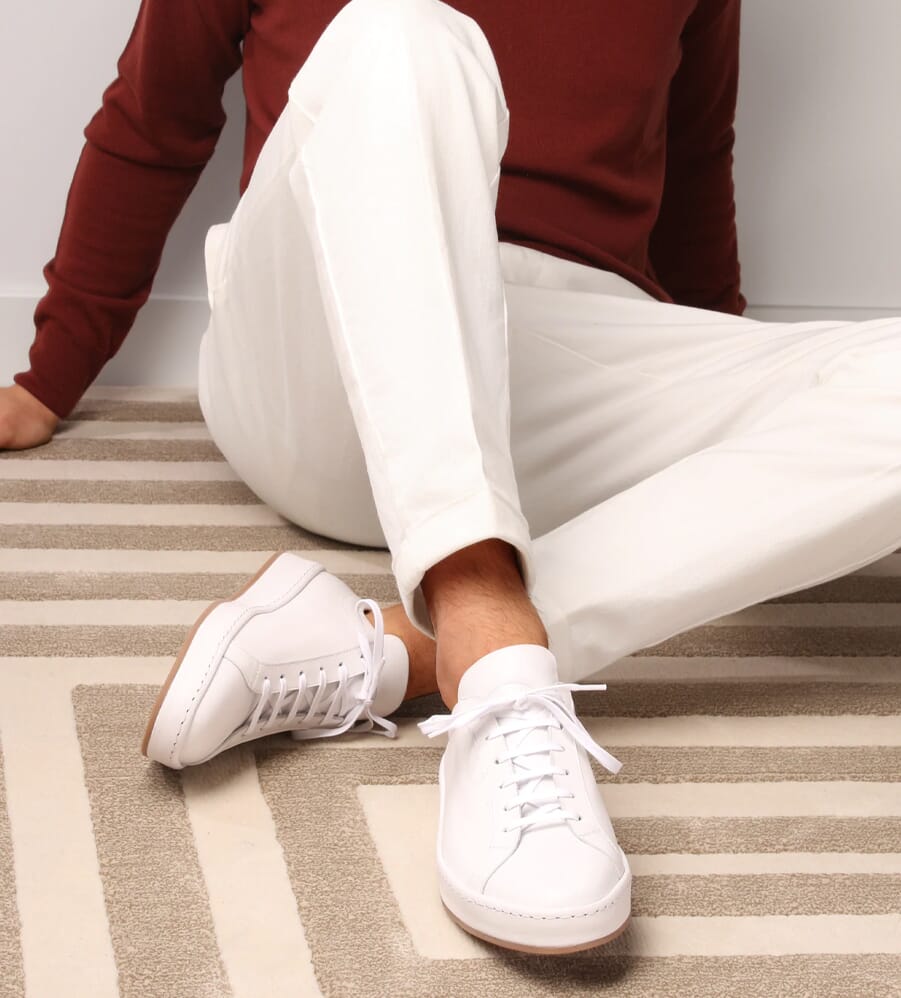 Aurélien White Voyager Sneaker
For clean white kicks that will complement just about any outfit – smart or casual, look to the Dutch masters of so-called 'Smart Luxury', Aurélien. The label's Voyager sneaker is crafted from supple Nappa leather and boasts an elegant, minimalist silhouette as a result of the flawless integration of sole and upper. The interior is lined with calfskin and features an extra padded insole that offers all-day comfort.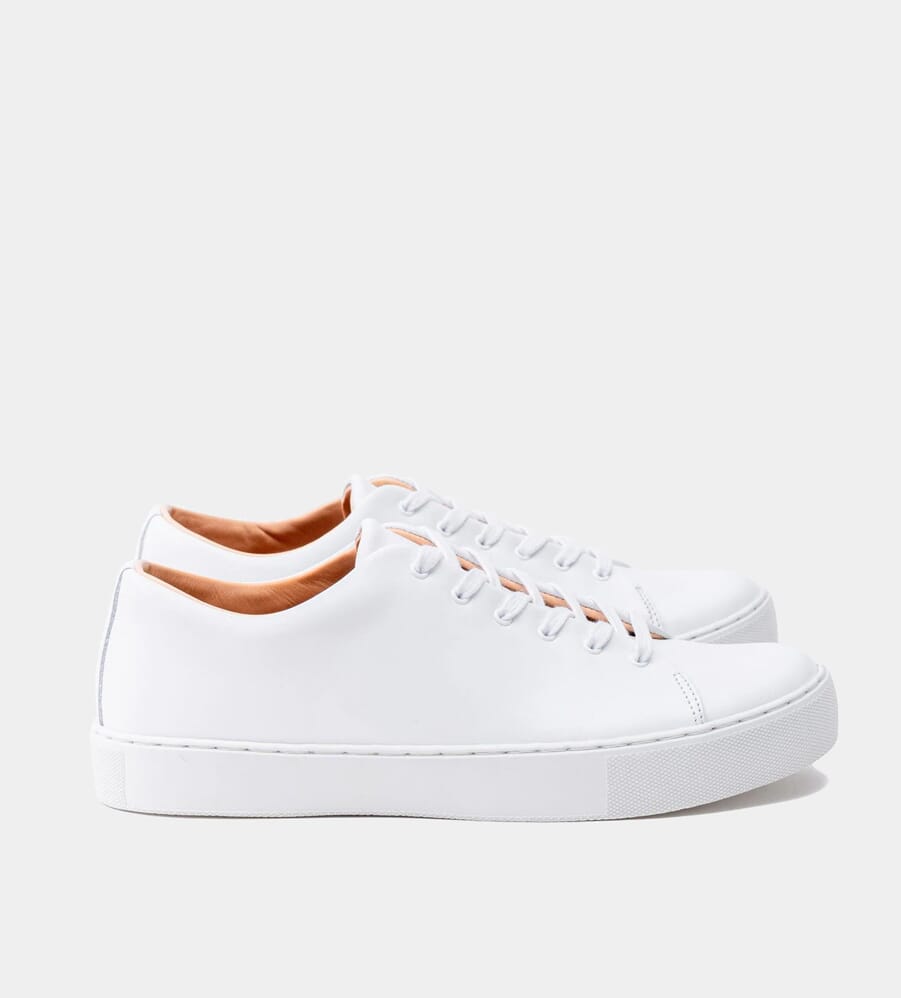 Crown Northampton Overstone Derby - White Calf Leather
Founded in 1908, fifth generation family-run footwear label Crown Northampton continues its historical traditions by combining tried and tested handmade methods of craftsmanship with the world's very best materials. The result: high quality footwear that retains traditional British construction methods and finishing. For proof, just look to Crown's meticulously made Overstone Derby sneakers, which are crafted from full grain calf leather and double stitched at pressure points for added strength.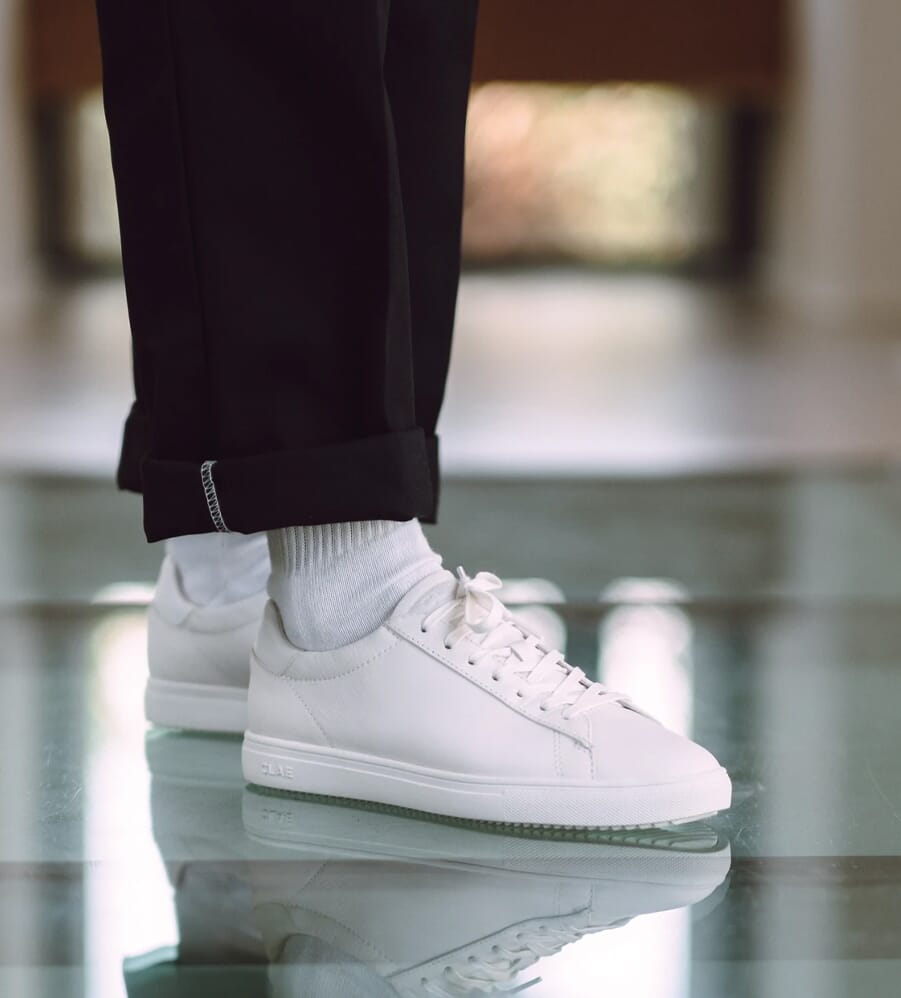 CLAE Bradley Essentials
As their name suggests, these white-hot sneakers from LA-based footwear label CLAE are essential. With their minimalist white milled Nappa leather upper and premium rubber outsole, they're designed to stand the test of time. Wear them as part of a business-casual ensemble to work, out for dinner, or – even better –to a summer wedding.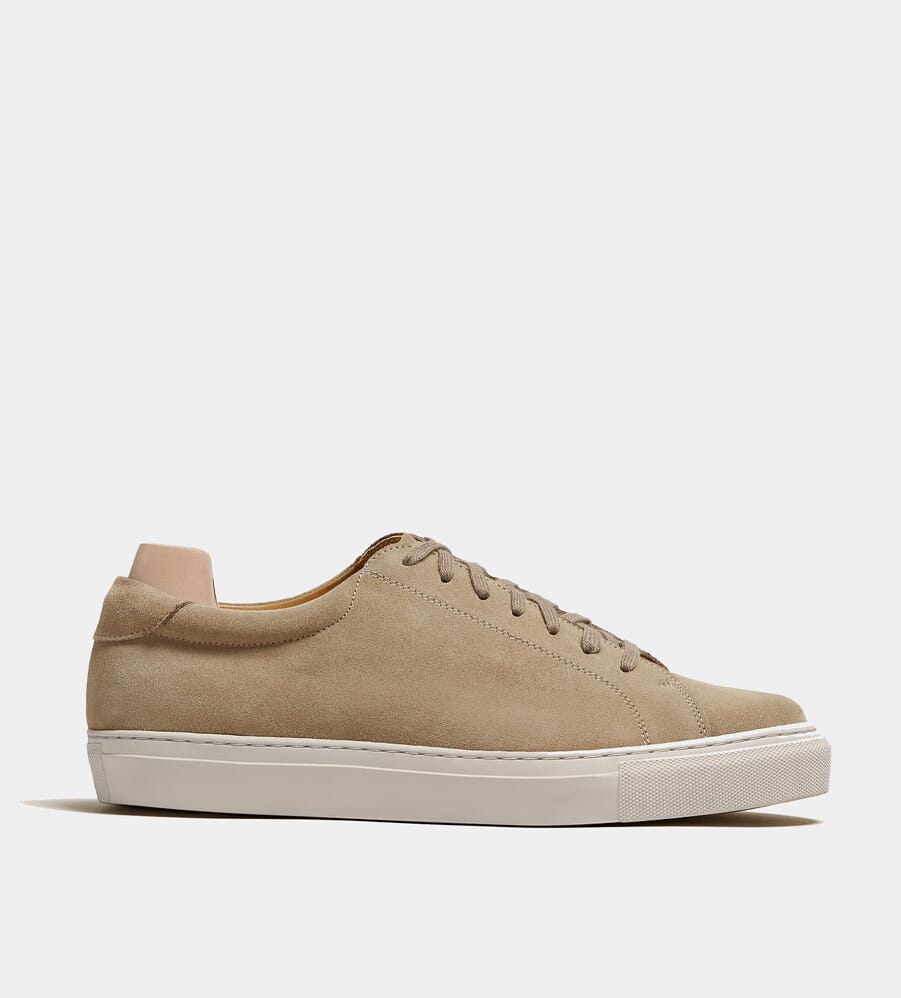 Myrqvist Oaxen Beige Suede
Myrqvist's Oaxen sneakers are as classic as they come, boasting an inherent timelessness that cements them as a surefire staple for just about any occasion. Handcrafted in Portugal from premium water repellent suede from renowned British tannery Charles F. Stead, they're equal parts stylish and comfortable. Just what you need for a night on the dance floor.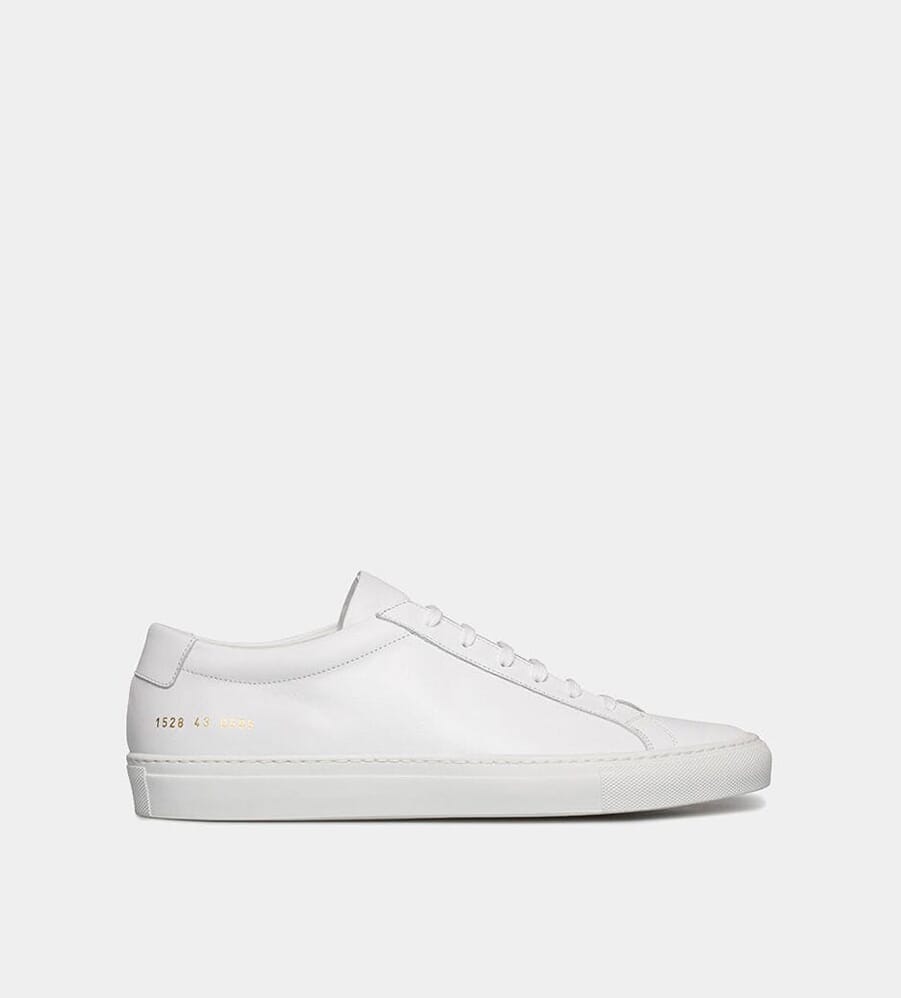 Common Projects White Original Achilles Low Sneakers
Alongside the resurgence of suede and the reappearance of the Cuban collar shirt, one of the most familiar sights over the past few years has been the unmistakable all-white outline of the Common Projects Achilles Low Sneaker. But it would be wrong to just think of the Common Projects sneaker as just a shoe you wear through the week. The premium leather uppers are of such high-quality that they help the Achilles Low toe the line between smart and casual. Which basically means they won't look out of place in a summer wedding. Especially if you allow the pristine white sneaker to blaze a trail beneath an unstructured navy jacket and a pair of coordinating cotton trousers.
Discover our ultimate guide to the best affordable Common Projects alternatives.
---
---