The white leather sneaker is a wardrobe essential, always ready to complement any outfit on any occasion, from the pub to the upscale party and even with a suit to a Michelin-starred restaurant. Common Projects have a well-deserved name with their not inexpensive take on this premium footwear basic - and there are many minimalist and affordable Common Projects alternatives from similarly obsessive artisanal makers available for your everyday sneaker collection. We've rounded up some of the best plain white leather sneakers, all much-loved around here, so we'll leave the final choice up to you.
Best Common Projects alternatives in 2023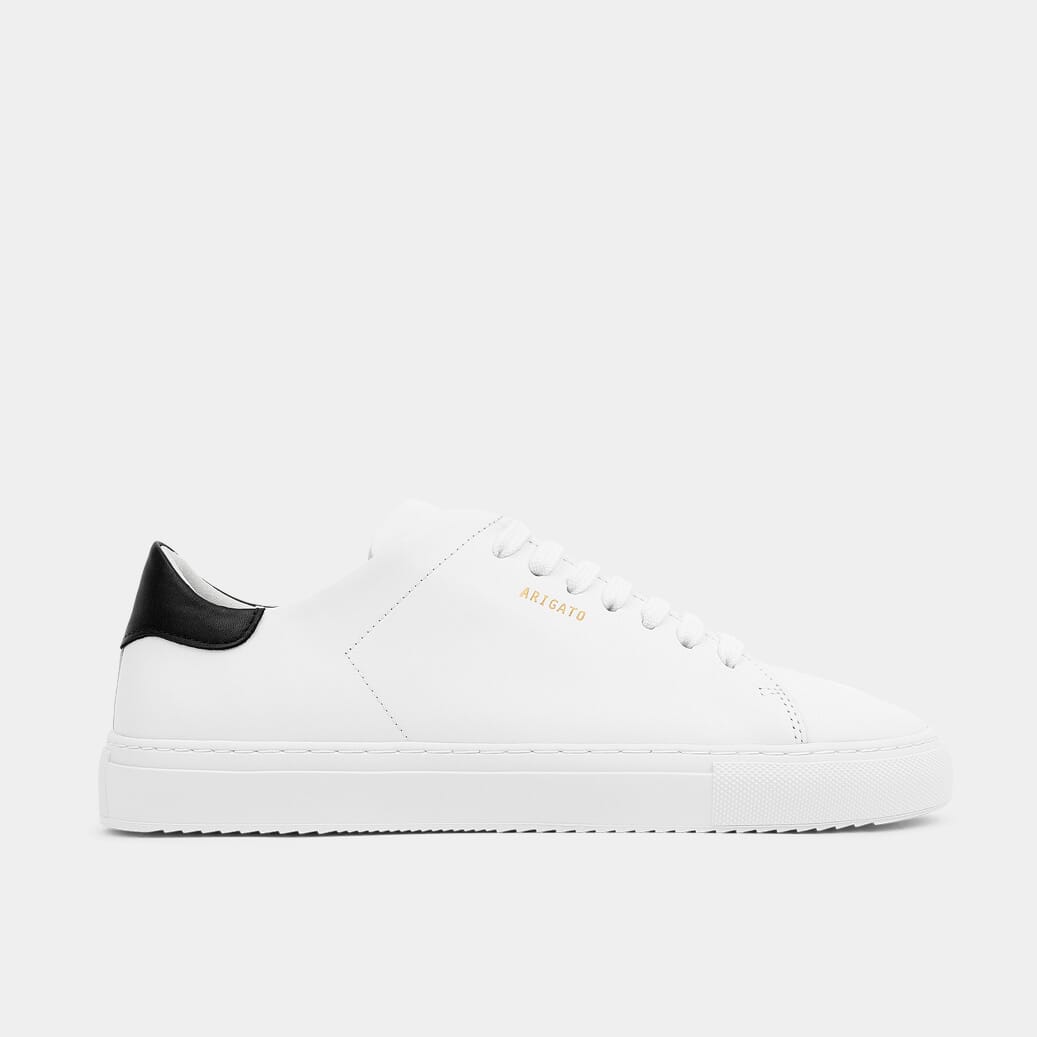 Axel Arigato Clean 90
There's a clean-cut fashion-free Swedish/Japanese philosophy built into every pair of Axel Arigato sneakers. Clean 90 sneakers are handmade in Portugal with a smooth all-white upper, white rubber cup sole and carefully engineered support within. A subtle Arigato logo finishes an impeccable picture.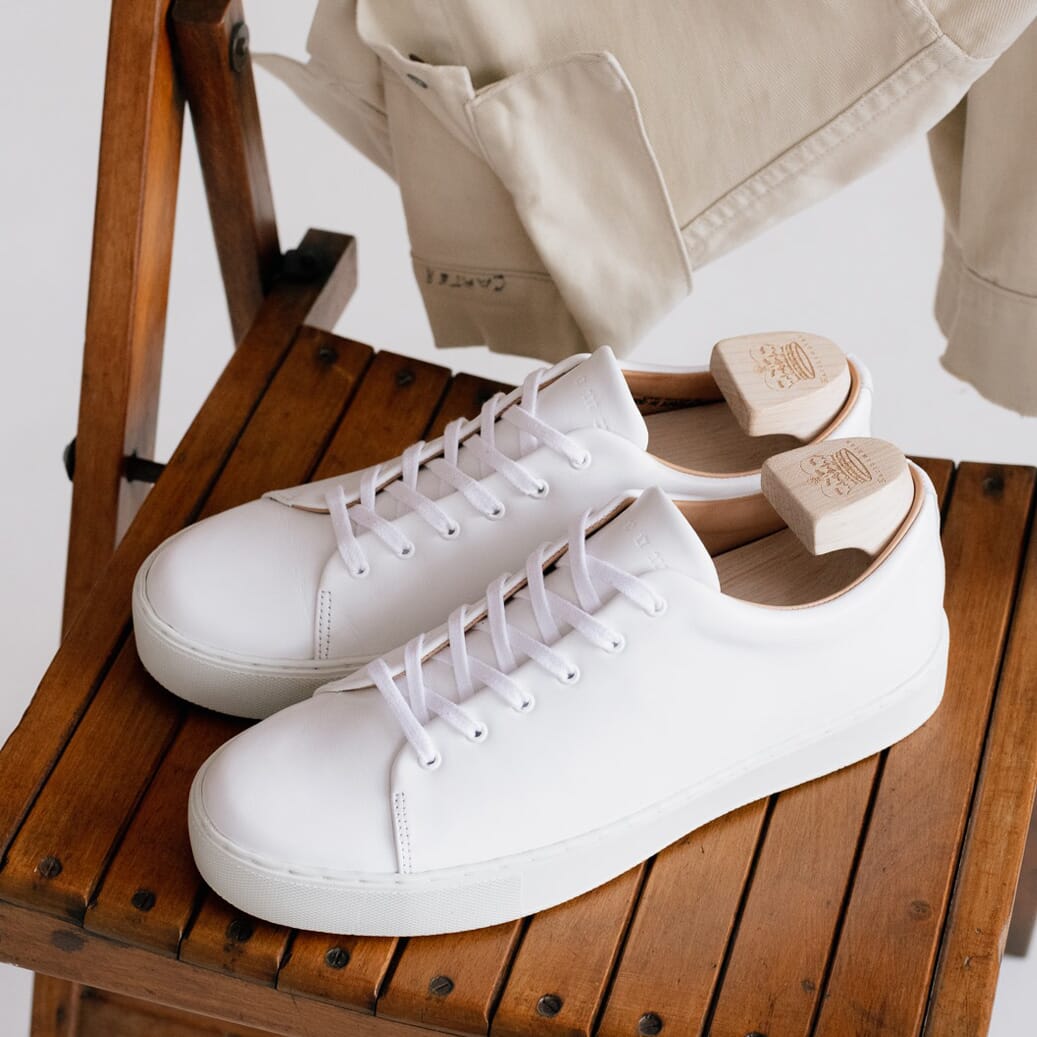 Crown Northampton Overstone Derby
Handmade in Northampton, using techniques honed over decades, Crown Northampton's Overstone Derby sneakers are constructed from super-supple calf leather, renowned for durability and comfort. Custom-made sole units are designed to be replaced when necessary. Luxuriously leather-lined within.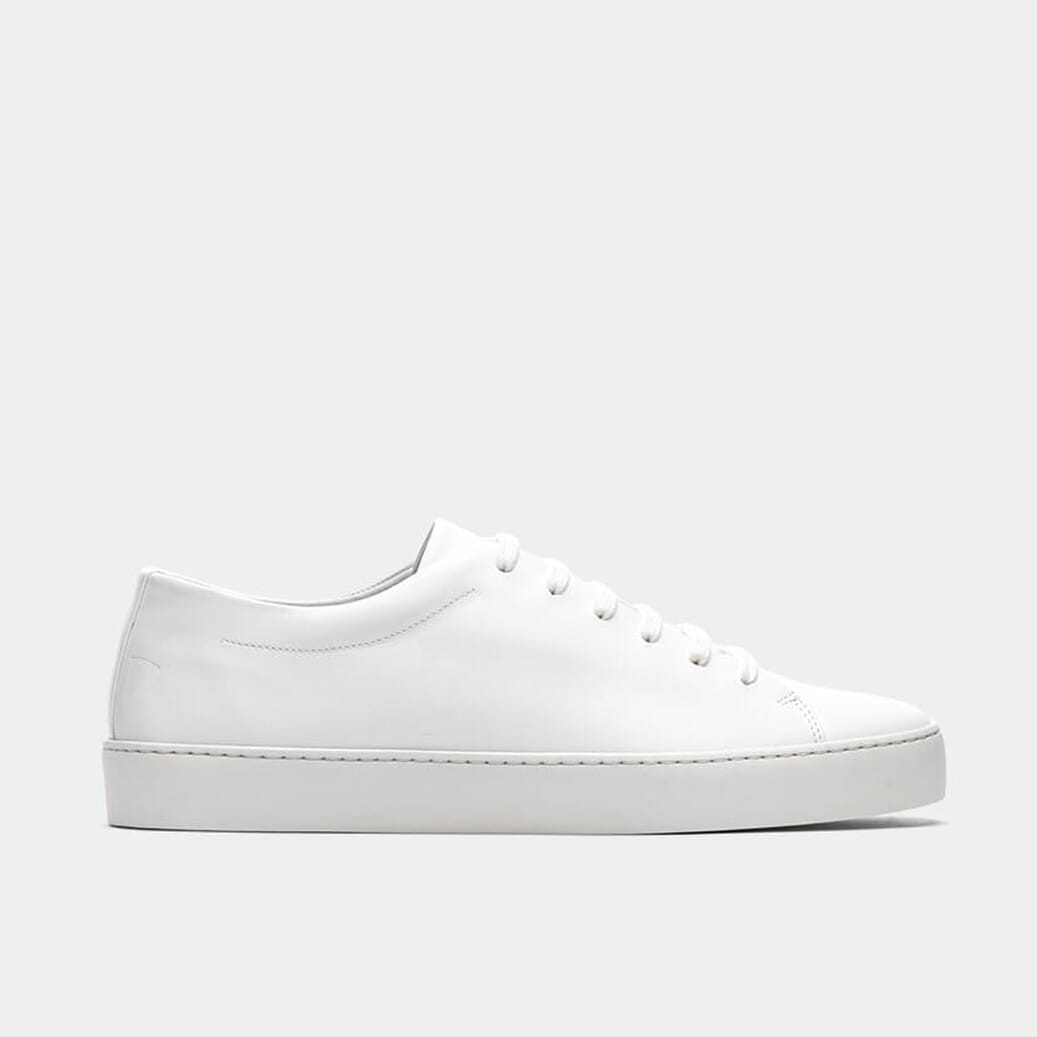 JAK Royal White
Designed and handmade in Portugal, JAK Royal White sneakers feature full-grain calf leather upper with a soft calf lining and full leather midsoles, with stitched rubber sole. JAK want their sneakers "to be worn, not shown" and the result is that deluxe leathers will only get better with age. Conceived to be dressed up or down as mood and occasion require, this Common Projects alternative is a smart casual classic.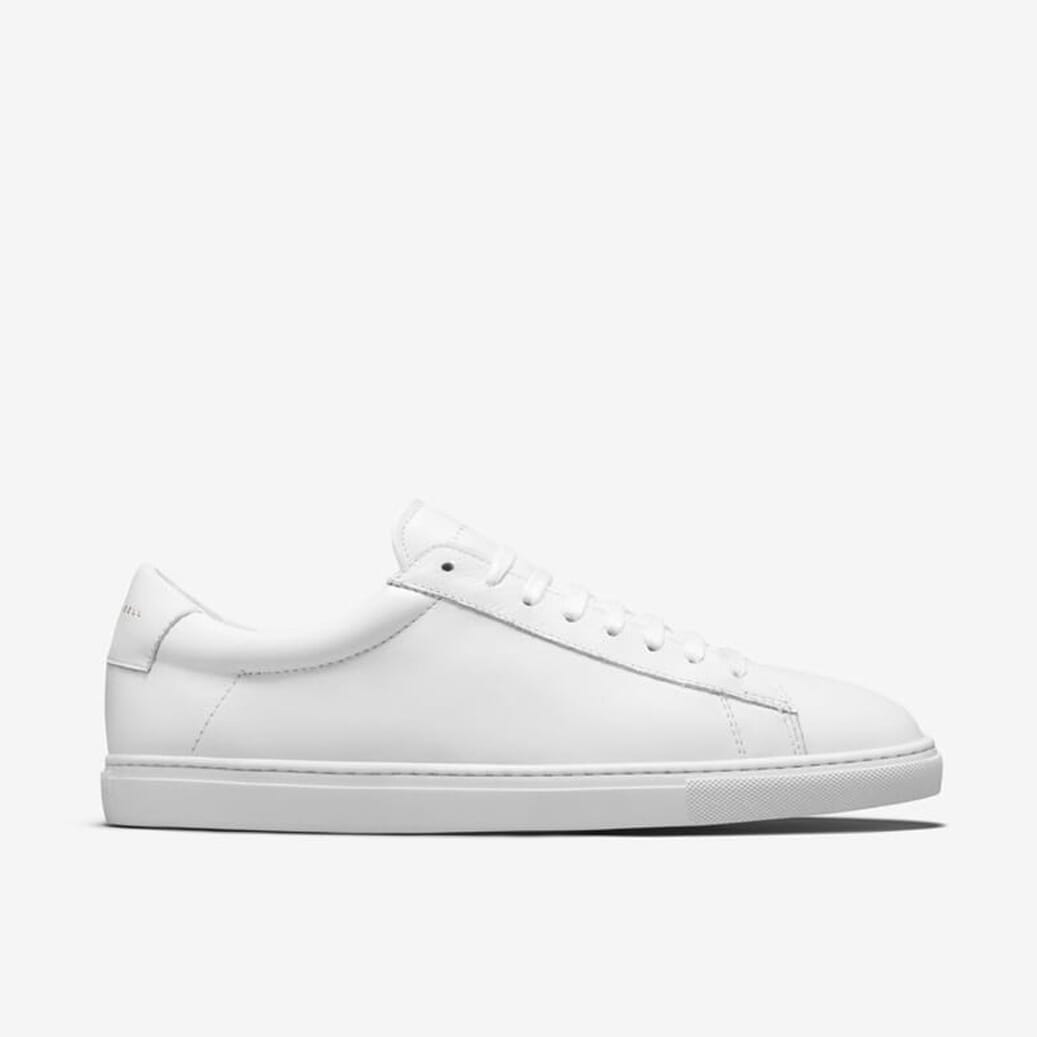 Oliver Cabell Low 1 White
Modern materials and long-established techniques are the hallmarks of all Oliver Cabell footwear. Stitched and lasted in Marche in central Italy using local full-grain calfskin leather, with rubber Italian Margom outsoles, Low 1 White sneakers are true to the Oliver Cabell philosophy of "everyday wear, forever". Perhaps the closest to a Common Projects Achilles sneaker as you'll find.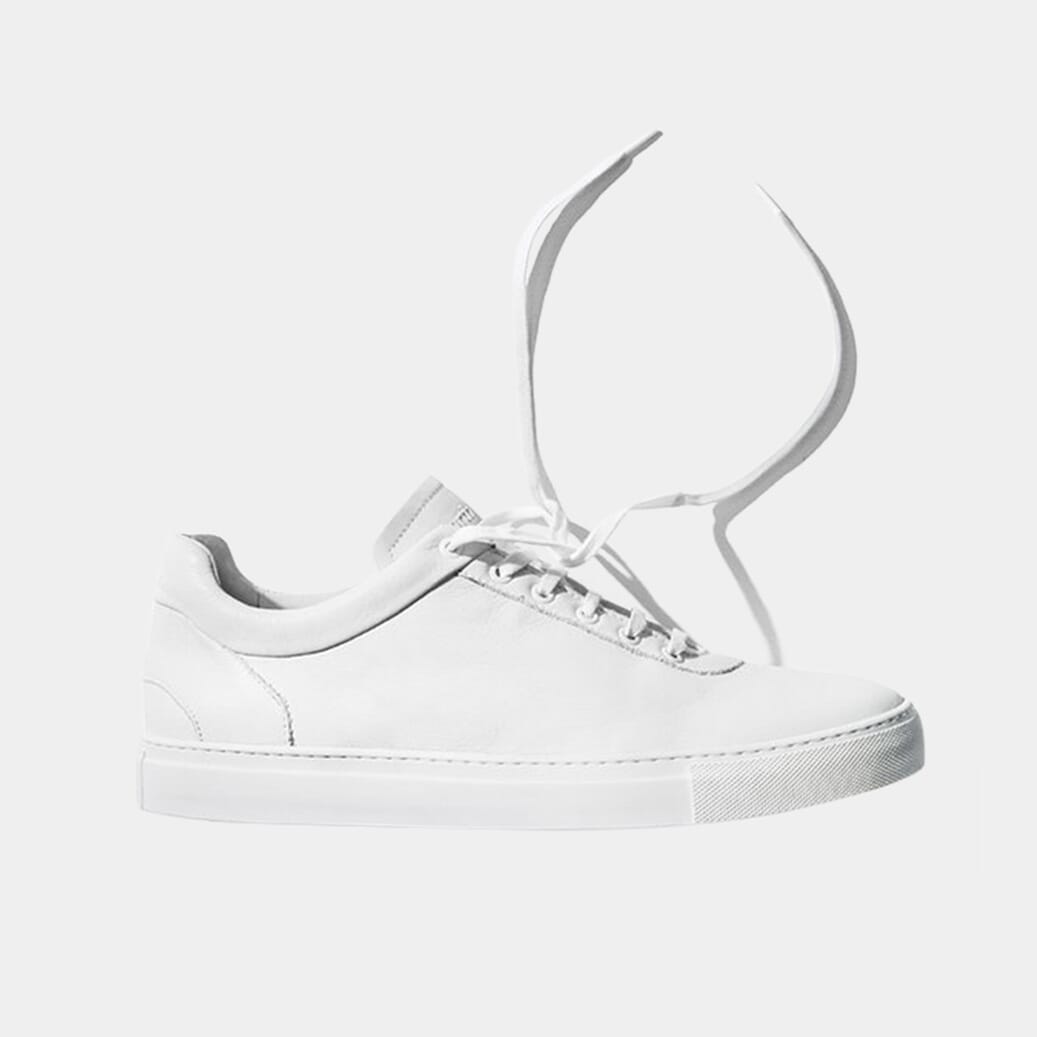 North-89 No 1 Napa
Scandinavian minimalism comes no better than this. Design is in Stockholm with each pair hand-crafted in the Portuguese city of Porto. Italian napa batida white leather uppers are super-soft, handstiched to natural rubber soles. Comfort is key for North-89 and so insoles are memory foam, for a personal snug fit around your feet.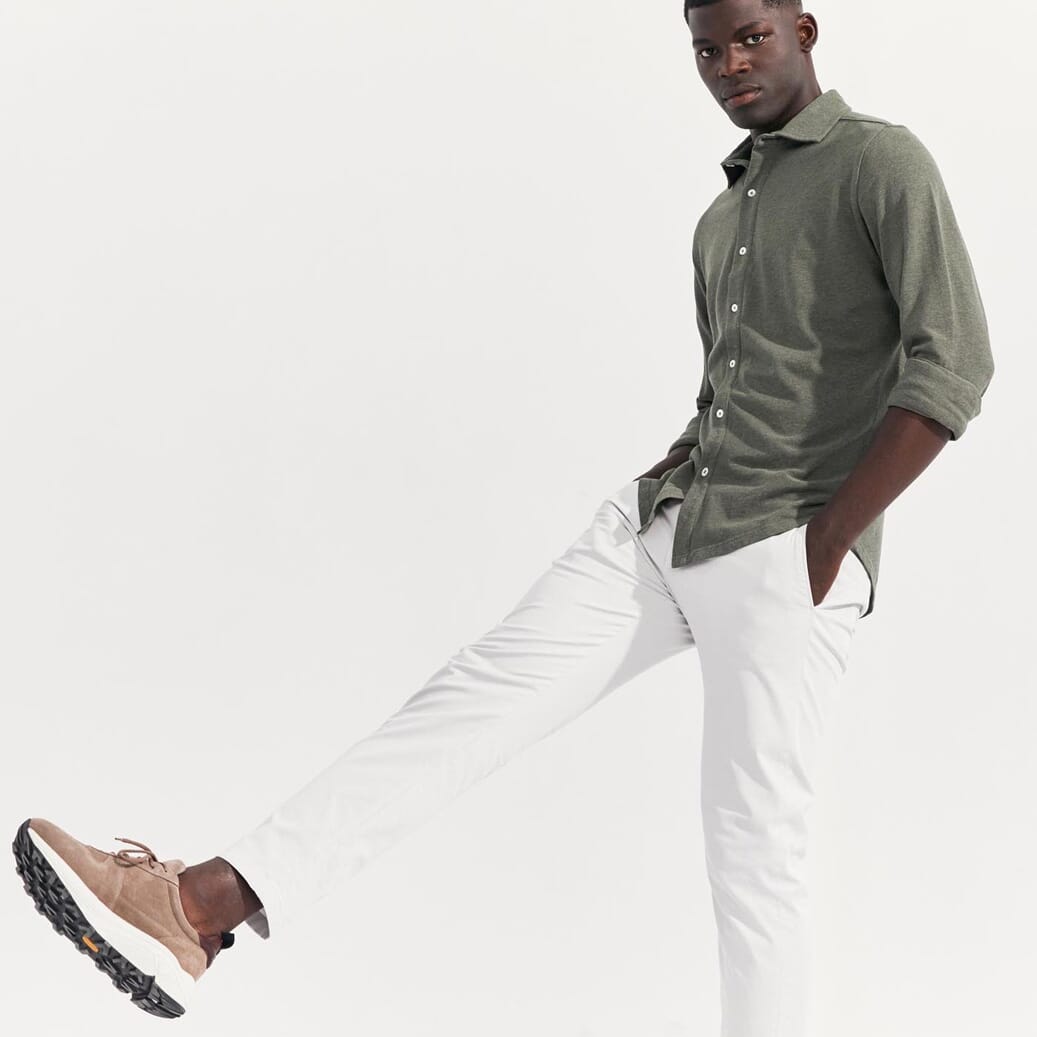 WAHTS Cartes Retro Tennis Sneaker
From a company that likes to say their pieces "follow the rules of comfort and style", the Cartes Retro Tennis Sneaker from WAHTS does just that, with outer construction from high-end Italian suede and an inner of cosseting soft leather. Detailing is subtle, crafting is in Portugal where each sneaker is individually hand-stitched.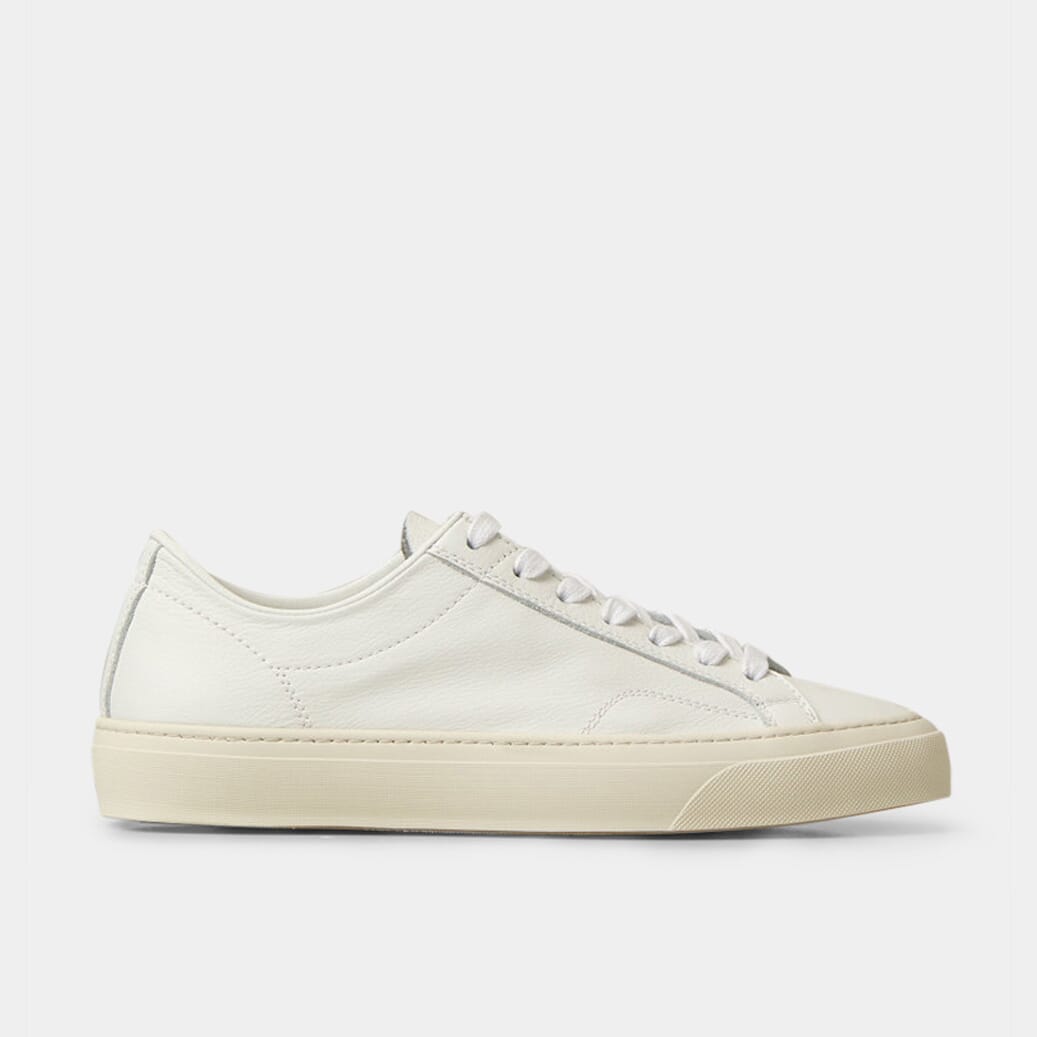 Closed Monochrome Sneakers
Crafted by the specialists Stil-Tre in Veneto, one of Italy's shoemaking centres in the north of the country, Closed's Monochrome Sneakers are constructed from 100% soft cowhide to both the upper and the inner. Outsole is a subtle contrast to the pure white upper, in cream rubber. Detailing is obsessively executed.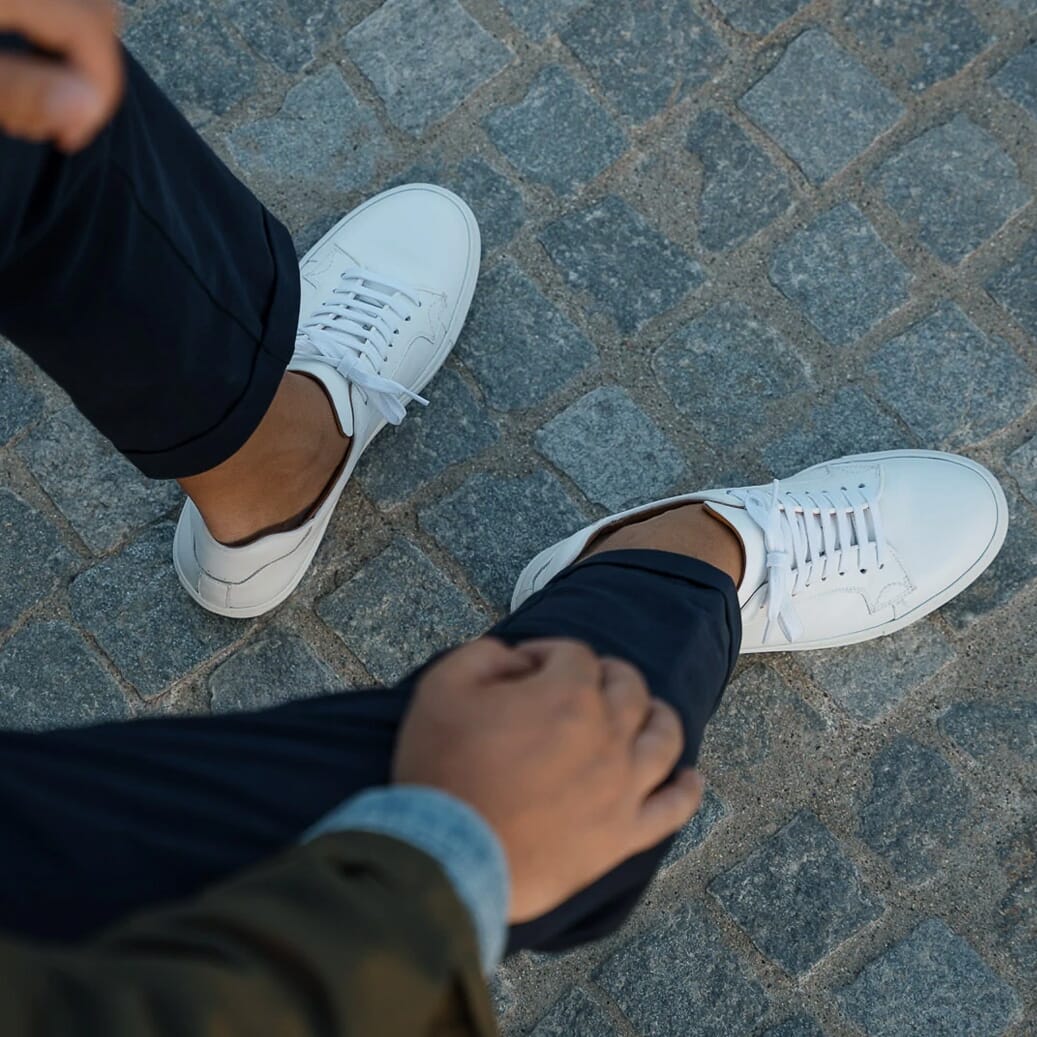 Velasca Belèratt
Milan-based Velasca are on a mission: to bring you true artisanal footwear. Each pair of their smooth calfskin white Belèratt sneakers is carefully handmade by a small family concern in the shoemaking town of Montegranaro in Italy. Outer sole is in white rubber and the sneakers are designed, say Velasca, to "complement your casual looks without disrupting any colour combinations".
Discover our pick of the best eco-friendly trainers.
---
---