As autumn's vibrant hues give way to winter's gentle embrace, it's time for today's discerning gentlemen to elevate their style for the colder months ahead. This comprehensive guide is tailored to the modern man, regardless of his age, cultural background, or personal style. Whether you're seeking warmth and sophistication or aiming to make a bold fashion statement, we've got you covered.
Join us as we embark on a journey through the world of winter outfits for men, unveiling outfit inspirations, essential styling tips, and the must-have wardrobe essentials that will keep you dashing and cozy throughout the season.
Men's styling tips for winter
Before we delve into the realm of winter fashion, let's lay the foundation with some invaluable styling tips. We'll decode the art of dressing for the season, from mastering layering techniques to choosing the right fabrics that strike a balance between warmth and style. These tips will ensure that you not only stay warm but also exude confidence and charisma in the chilliest of settings.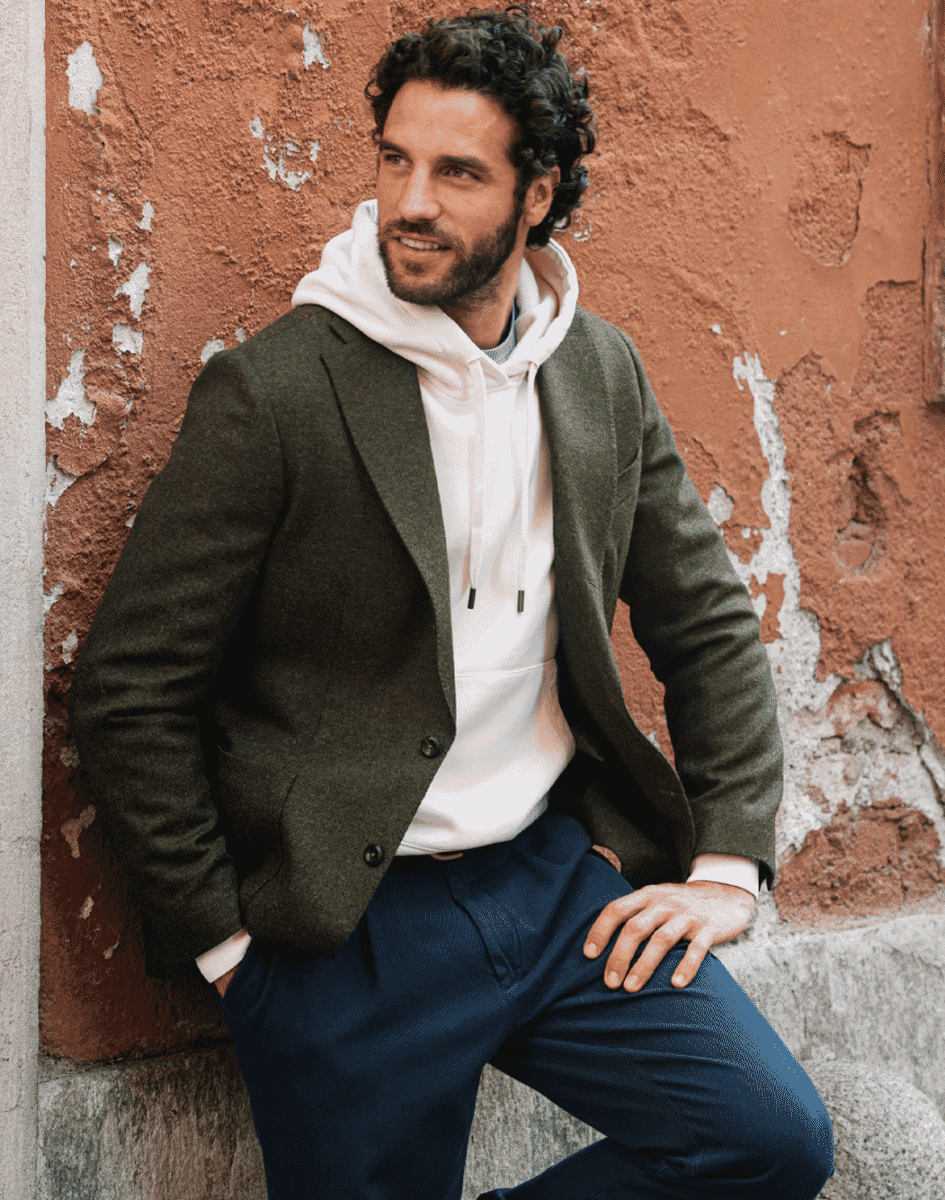 How to layer clothes for winter
Layering is the key to conquering winter's fickle weather. Discover the art of combining different garments to create outfits that are not only fashionable but also functional. We'll guide you through the whys and hows of layering, ensuring you stay comfortably warm while maintaining your impeccable style.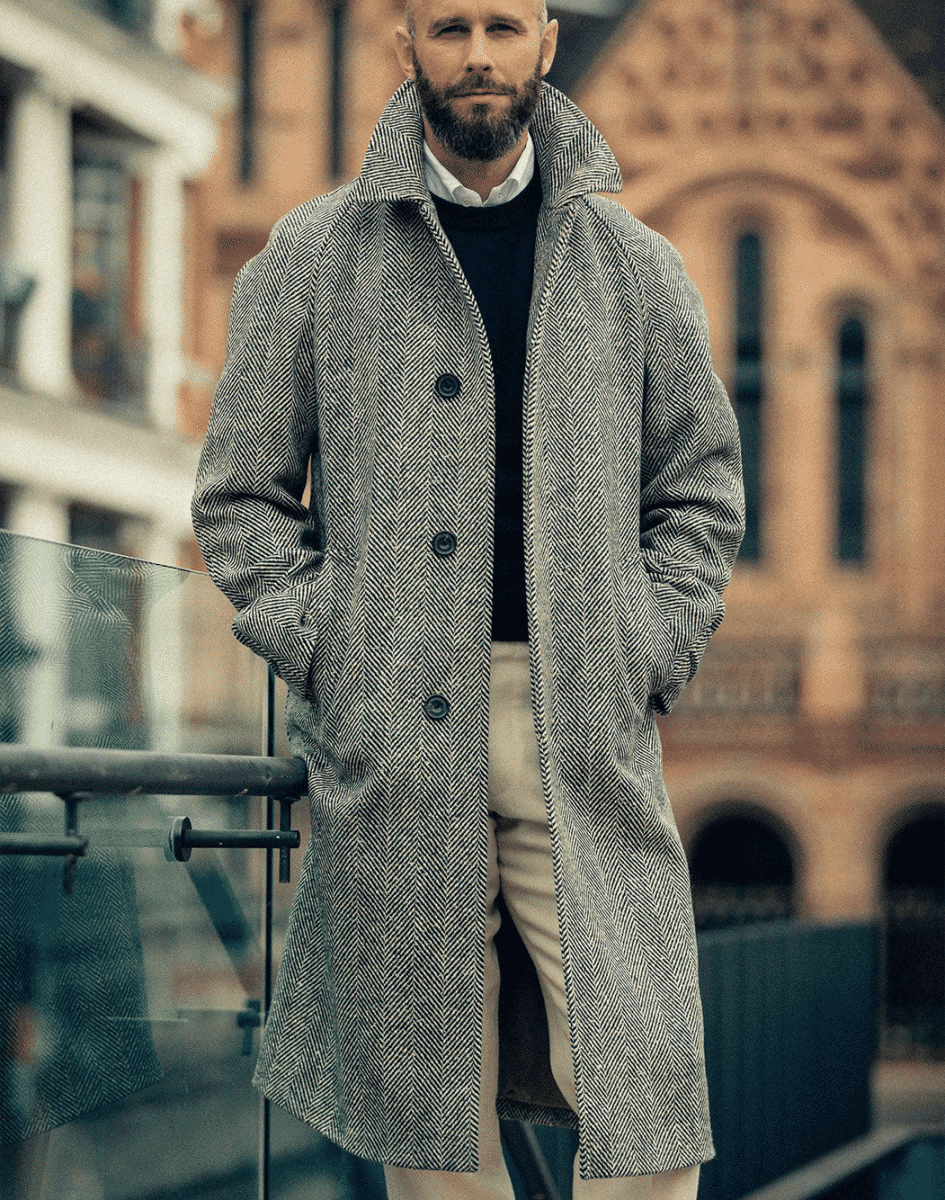 Winter essentials
A Versatile Overcoat: A timeless overcoat is the cornerstone of your winter wardrobe, offering both warmth and elegance.
Chunky Knit Sweaters: These cozy knits add texture and warmth, perfect for layering or as standalone statements.
Tailored Turtlenecks: Turtleneck sweaters exude sophistication and provide extra insulation when paired with blazers or jackets.
Wool Trousers: Elevate your lower half with tailored wool trousers for a refined appearance.
Leather Gloves: Keep your hands warm while adding a touch of luxury to your ensemble.
Stylish Scarves: A quality scarf not only keeps you warm but also serves as a statement accessory.
Suede Boots: Opt for durable suede boots that blend fashion and function.
Cashmere Blend Socks: Ensure your feet stay snug and stylish with soft cashmere-blend socks.
Wool Beanies: Stay warm and fashionable with a classic wool beanie.
Thermal Base Layers: Start with thermal base layers to stay warm without adding bulk.
Tailored Blazer: A well-fitted blazer adds a layer of sophistication to casual winter outfits while keeping you warm.
Stylish Pea Coat: A classic pea coat combines style and warmth, making it a winter essential for men of discerning taste.
Men's winter outfits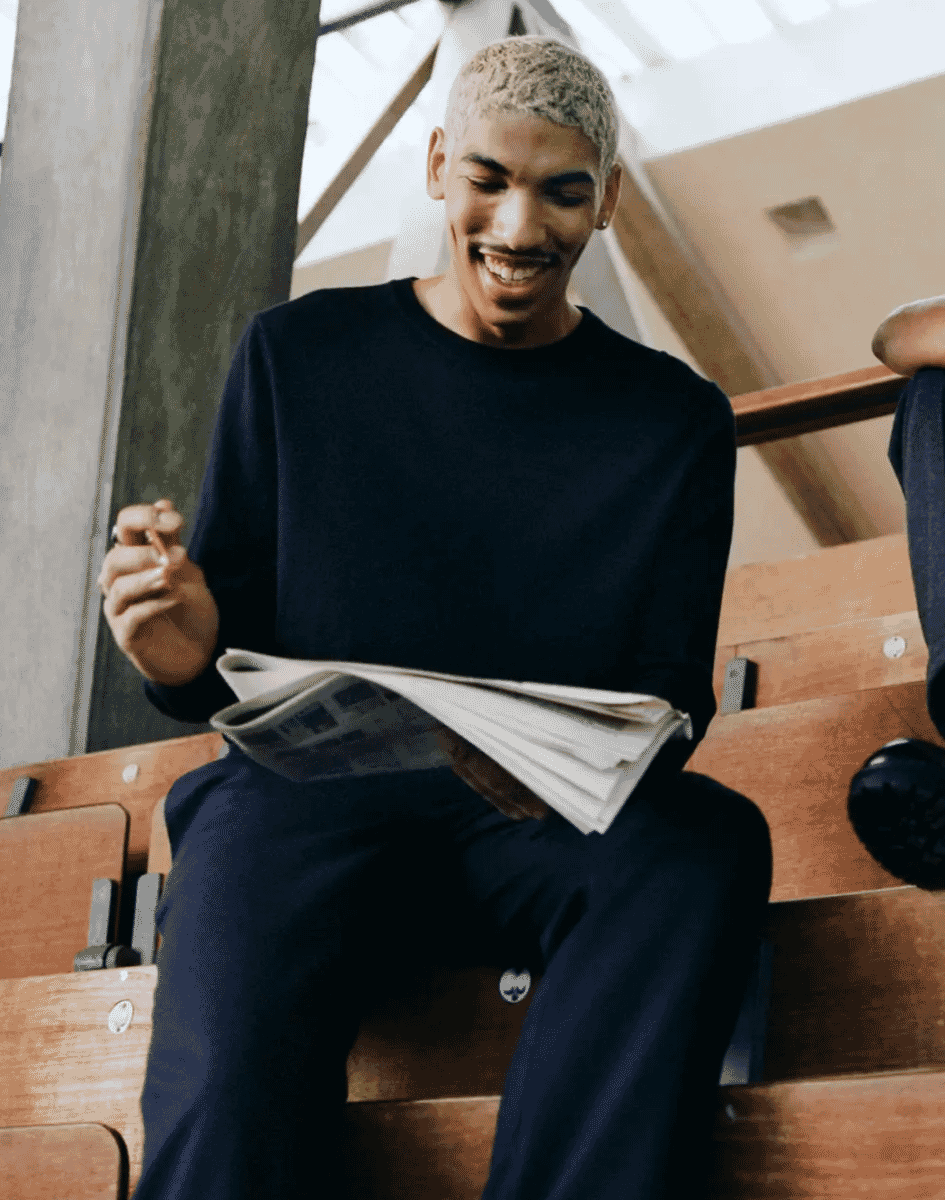 Winter business casual outfits
Winter business casual outfits for men strike a balance between professionalism and cold-weather comfort. Start with a well-fitted wool or cashmere blazer in deep, versatile colours like navy or charcoal. Layer it over a tailored dress shirt, adding a tie for a formal touch or a simple sweater for a more relaxed vibe.
Opt for wool trousers in classic shades to keep warm while looking sharp. Accessorize with a leather belt and polished dress shoes. In colder climates, add a stylish topcoat or a well-insulated overcoat. Complete the ensemble with a scarf and leather gloves for a polished and warm winter business casual look.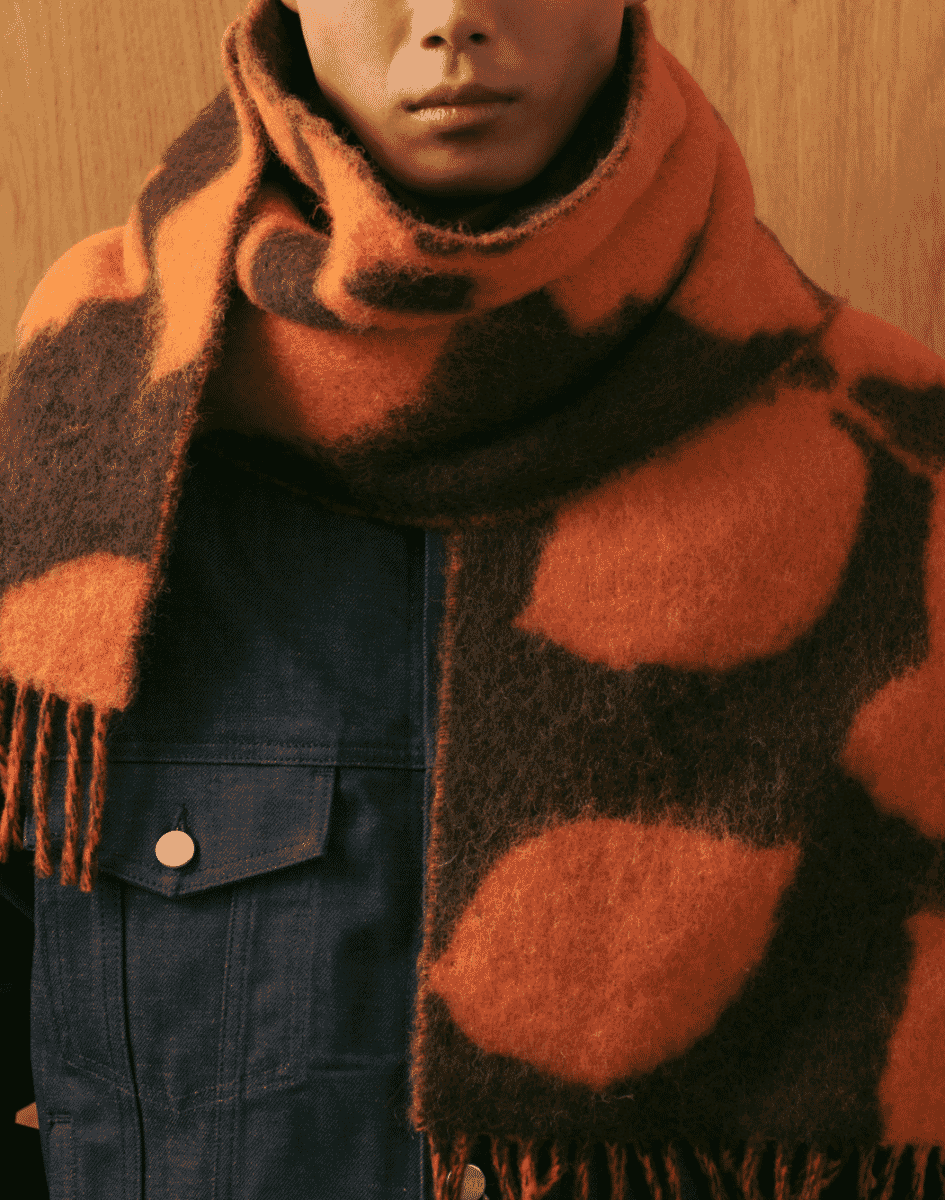 Winter brunch outfit ideas
Elevate your winter brunch attire with these stylish outfit ideas. Start with a cozy base layer like a fine-knit turtleneck sweater or a cashmere crewneck. Pair it with well-fitted, dark denim jeans for a versatile look that's both comfortable and chic.
Layer on a tailored wool overcoat or a stylish puffer jacket, depending on the weather. Opt for leather Chelsea boots or suede desert boots to keep your feet warm and fashionable. Accessorize with a classic leather belt and a patterned scarf for added flair.
Complete your winter brunch outfit with a beanie or a stylish fedora, and you're ready to brunch in style, combining warmth and sophistication effortlessly.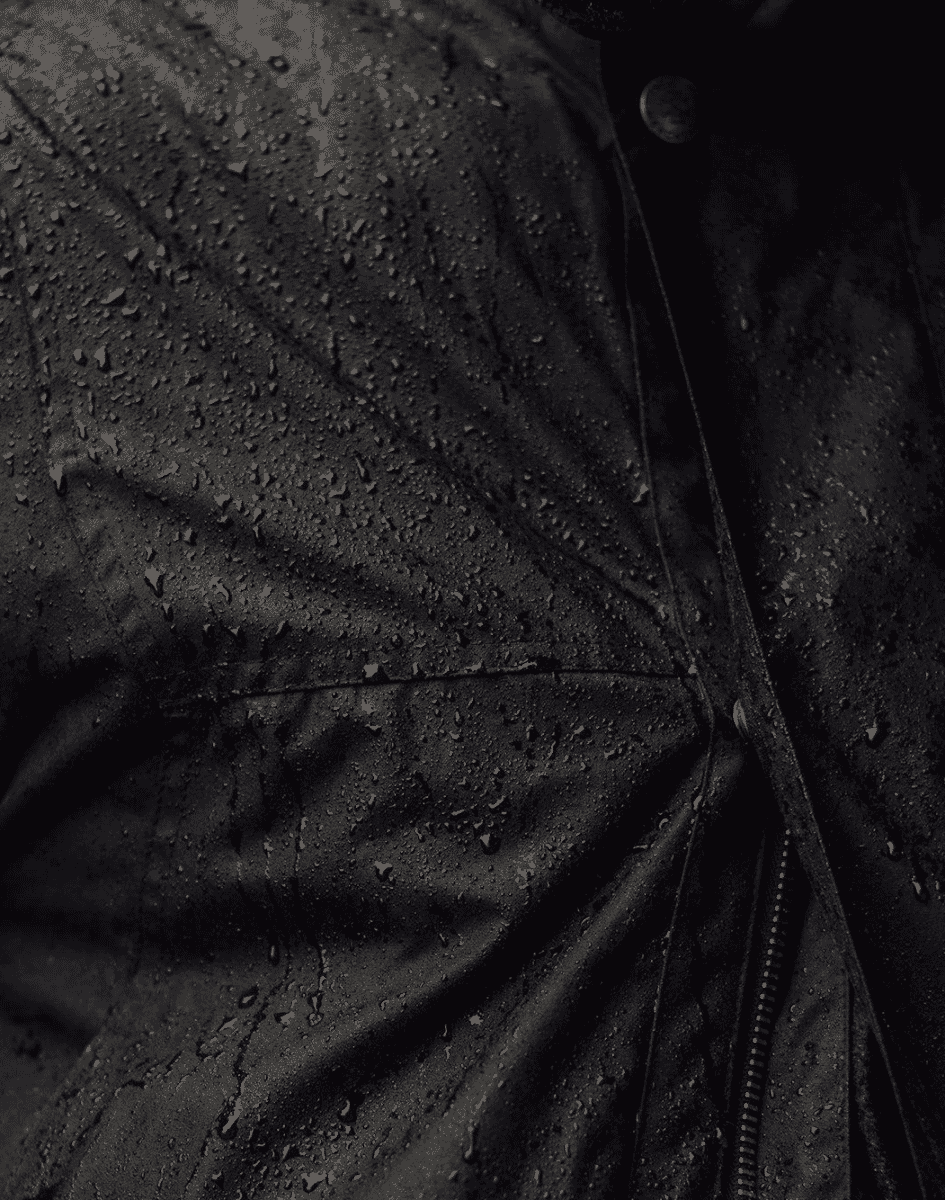 Casual winter outfit ideas
Enhance your winter style with these casual outfit ideas that embrace both comfort and flair. Start with a cozy and chunky knit sweater in a rich, seasonal hue like deep burgundy or forest green. Pair it with slim-fit, dark-wash jeans for a sleek and versatile foundation.
Layer on a stylish parka or a quilted jacket to keep warm without compromising your fashion-forward look. Opt for sturdy leather or suede boots with a treaded sole to tackle winter weather confidently.
Accessorize with a classic beanie or a patterned scarf for an extra dose of coziness. These casual winter outfits effortlessly blend comfort and style, making them perfect for everything from weekend errands to casual gatherings with friends.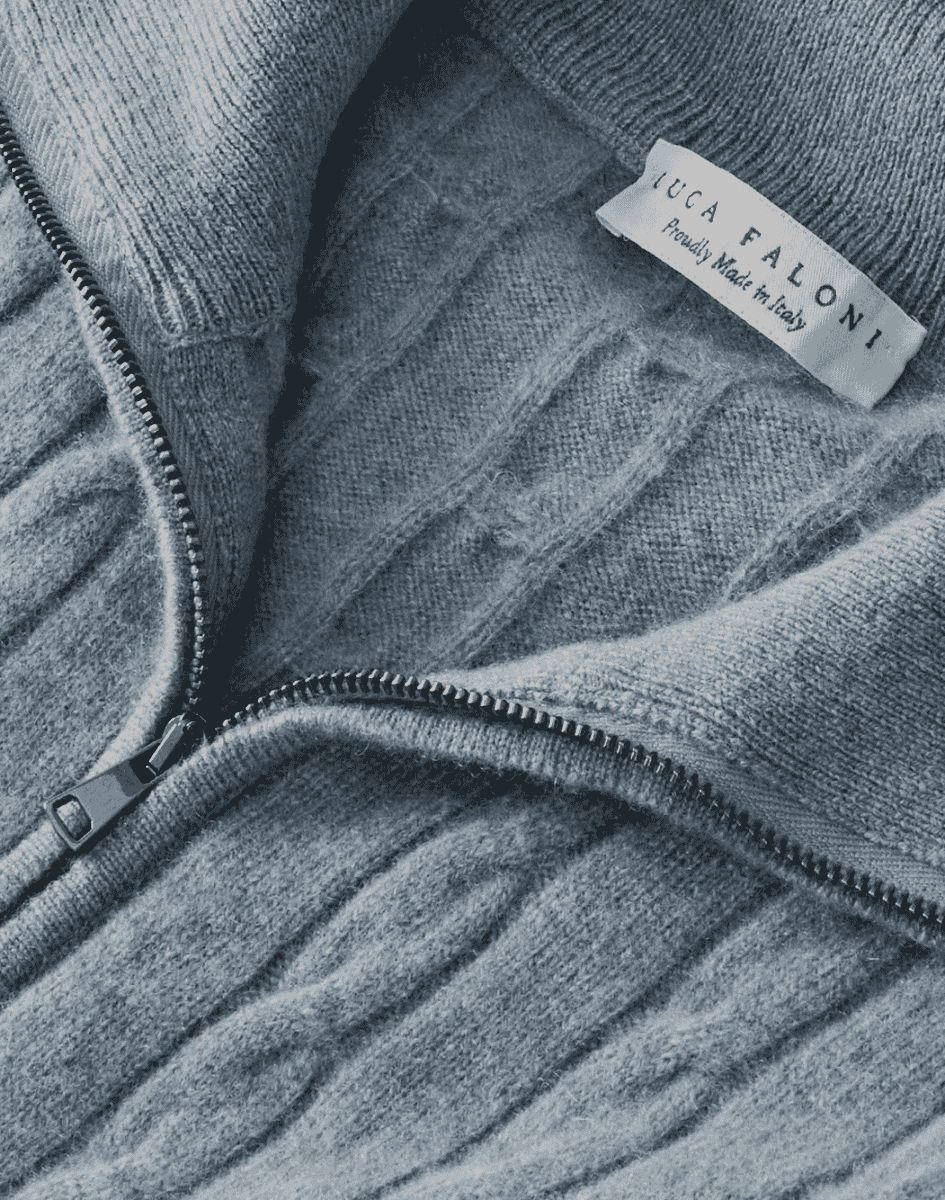 Classy winter outfits
This outfit effortlessly combines classic and contemporary elements for a stylish yet versatile look. The light blue half-zip sweater serves as the centerpiece, adding a touch of modern flair to the ensemble. Its soft, light blue hue brings a refreshing and relaxed vibe to the outfit.
Underneath, a crisp white button-up shirt offers a clean and timeless foundation. The contrast between the casual half-zip and the formal button-up creates a balanced and sophisticated appearance.
Completing the ensemble are black slacks, which bring a touch of elegance and formality. The black trousers provide a sharp and polished finish, making this outfit suitable for various occasions, from business meetings to semi-formal gatherings. Whether you're dressing for work or a special event, this combination ensures you look refined and on point.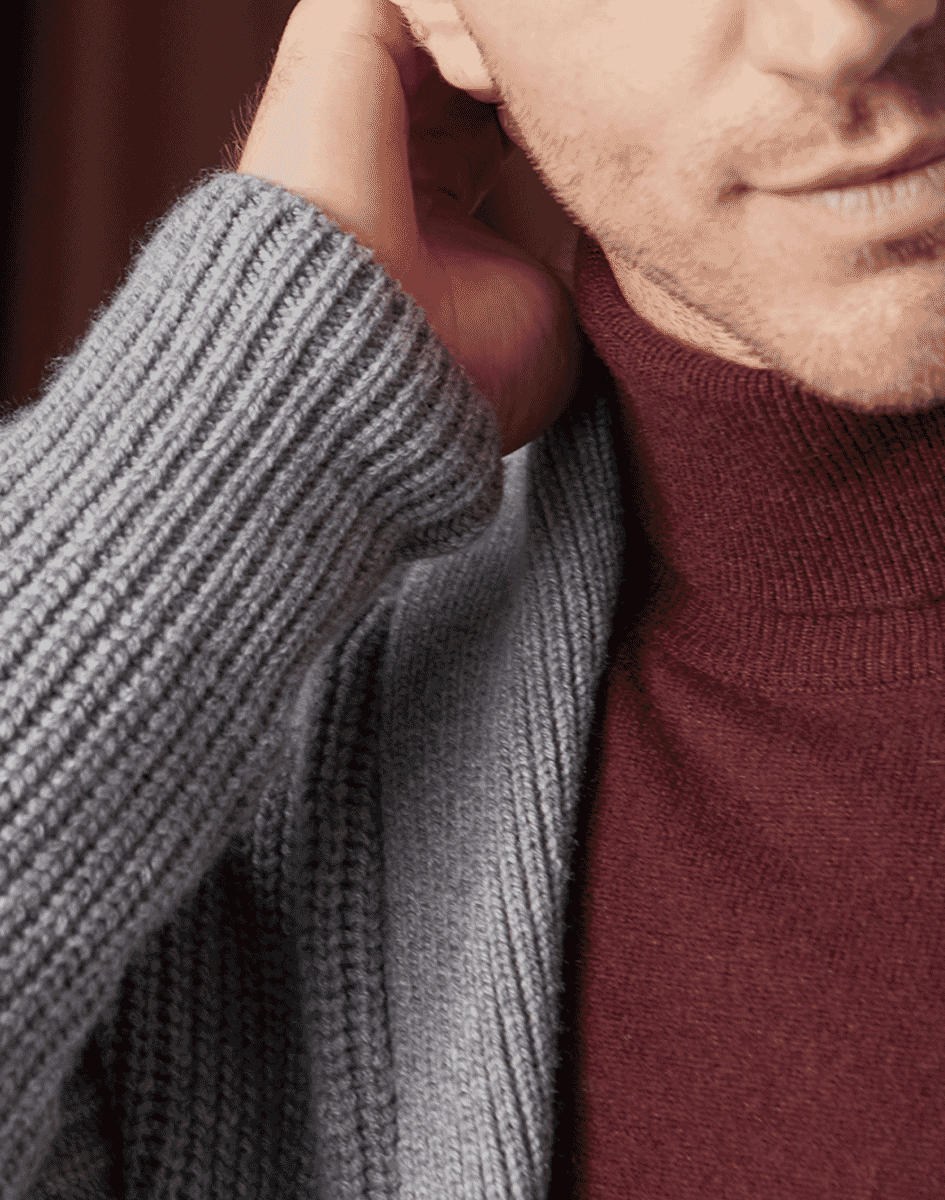 Winter club outfits
This winter clubbing outfit exudes sophistication and warmth while offering a stylish edge. The maroon turtleneck serves as the focal point, providing both a pop of color and cozy comfort. Its rich maroon hue adds depth and elegance to the ensemble, keeping you warm and stylish in colder temperatures.
Layered over the turtleneck is a grey cardigan, which adds a touch of texture and sophistication. The neutral grey complements the maroon turtleneck beautifully and adds an extra layer of warmth for those chilly nights.
For the lower half, navy blue trousers offer a sleek and tailored appearance. The deep navy shade pairs seamlessly with the maroon and grey, creating a harmonious color palette. The trousers provide a sharp and polished finish to the outfit, ensuring you look both refined and fashion-forward.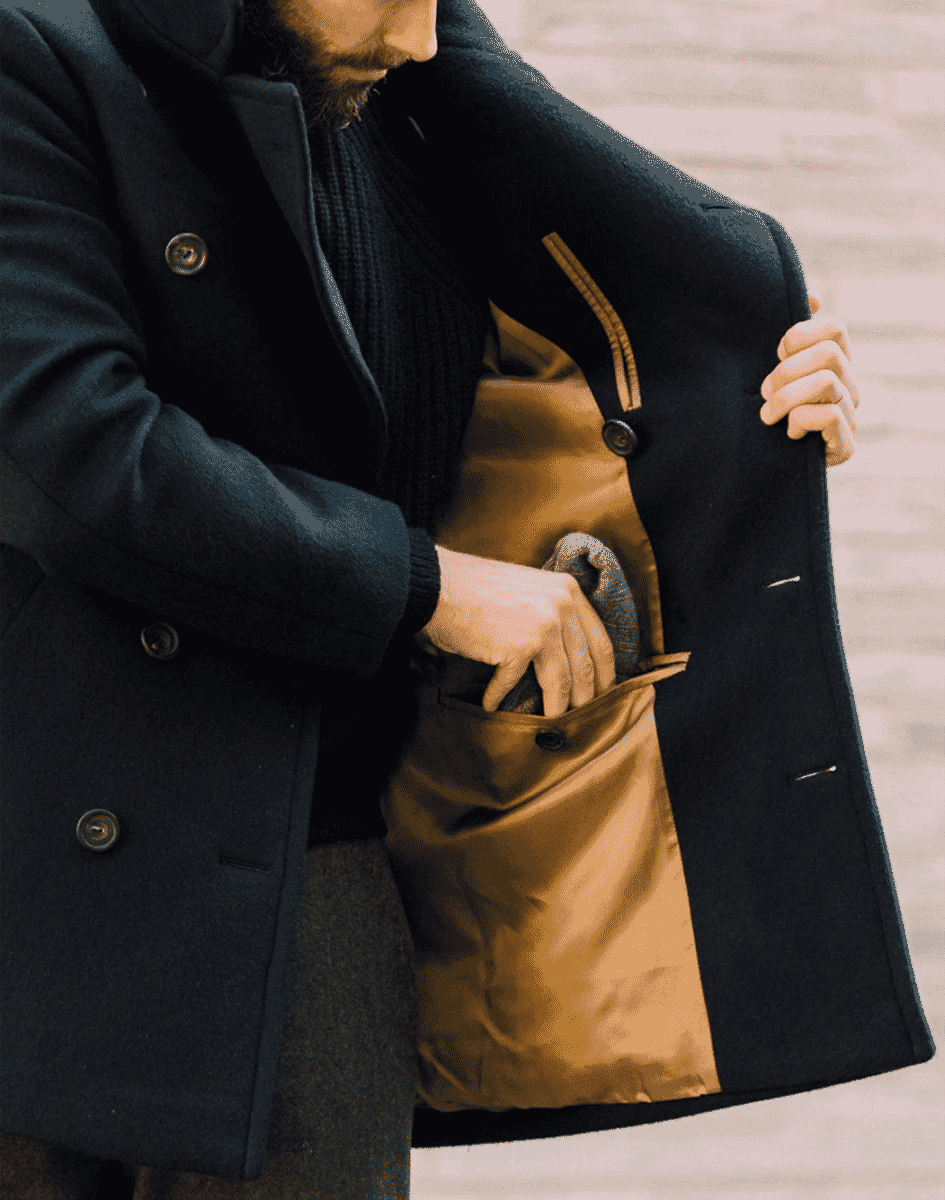 Winter date outfits
This winter date outfit combines sophistication and style. A classic black coat provides warmth and elegance. Paired with a stylish black shirt and dark grey trousers, it offers a sleek and modern look. Complete the ensemble with a leather bag for both practicality and added style, ensuring you're ready for a memorable date night.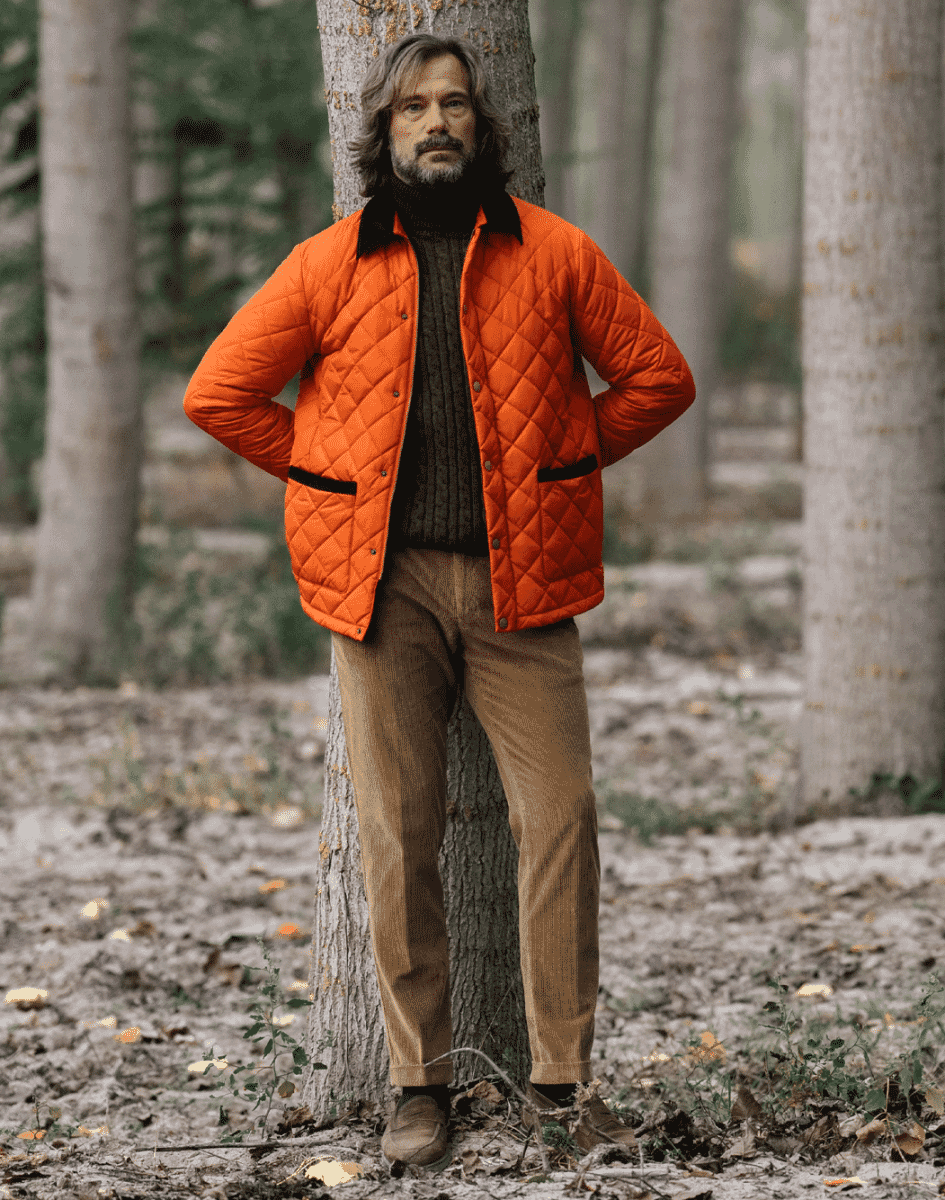 Comfy casual winter outfits
The bright orange winter jacket is the focal point, adding a pop of energy and personality to the ensemble. Its vivid hue stands out against the winter backdrop, and its cozy design ensures you stay warm and comfortable.
Underneath, a brown knit jumper provides both comfort and texture. The earthy brown tone complements the jacket's bold color, creating a visually appealing contrast.
For the lower half, tan pants offer a neutral and versatile base. Their light hue adds balance to the outfit and ensures a cohesive look.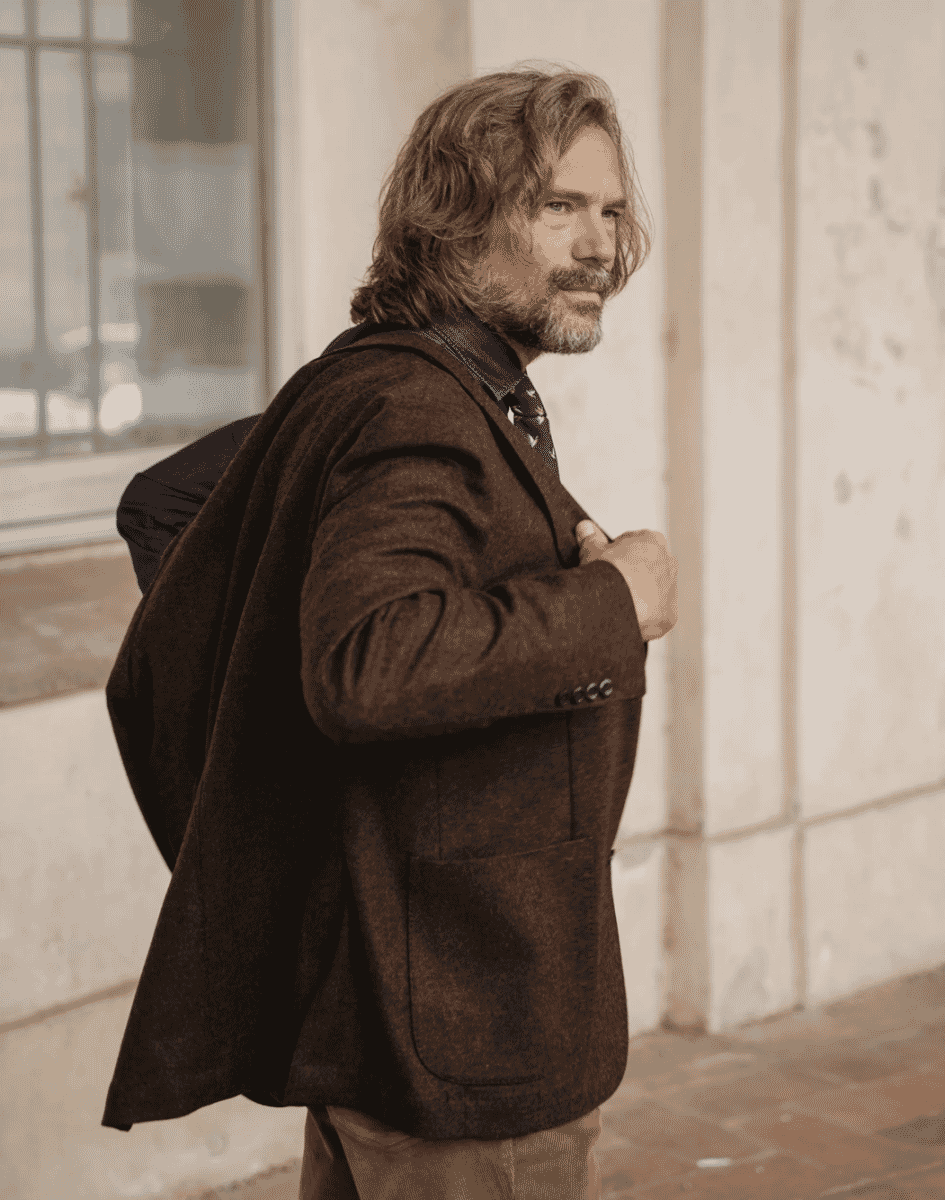 Winter office outfits
Ensure you look sharp and polished in a cold-weather work setting with this winter office outfit.
Starting with the lower half, corduroy pants offer both comfort and a touch of texture. Their warm and earthy tone adds a subtle winter vibe to the ensemble, while the corduroy fabric provides extra warmth for the season.
Paired with the pants is a brown blazer, which exudes sophistication and complements the corduroy trousers beautifully. Its rich brown shade adds depth to the outfit, creating a cohesive and polished appearance.
Underneath, a blue button-up shirt provides a clean and classic foundation. Paired with a matching tie, it adds a pop of color and refinement to the ensemble, tying everything together in a cohesive look.
Completing the outfit are dress shoes, which add a final touch of professionalism and ensure you're appropriately attired for the office.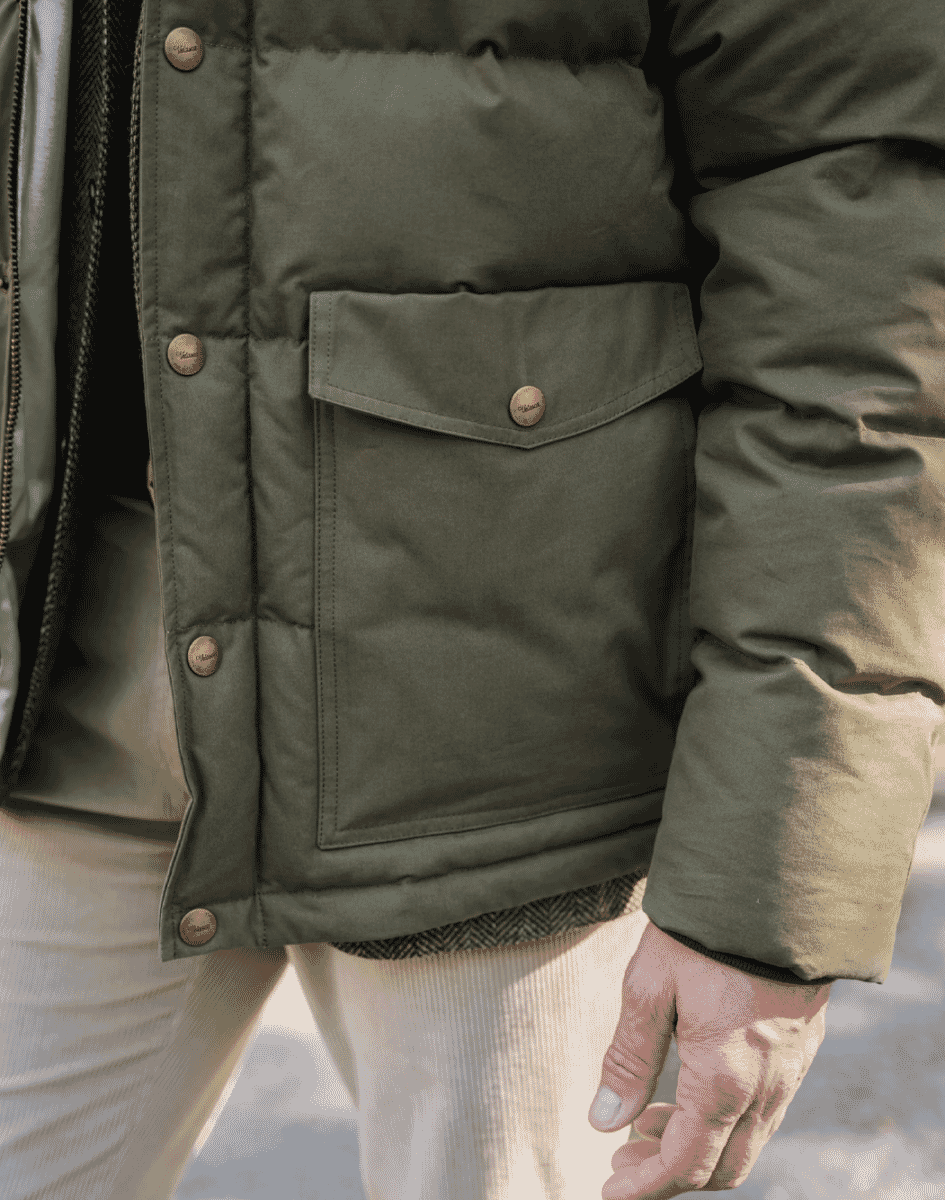 Winter hiking outfit
In the outer layer, an olive green puffer coat shines. It's insulated for warmth and adds an authentic outdoor touch with its hue. Practical and stylish, it keeps you cozy in the cold.
Below, khaki corduroy trousers offer comfort and durability. Their warm tone complements the coat and suits outdoor activities. A brown belt adds practicality and style.
Stylish hiking boots complete the look, combining form and function. They provide support and traction for hiking while adding a rugged, outdoor-inspired touch.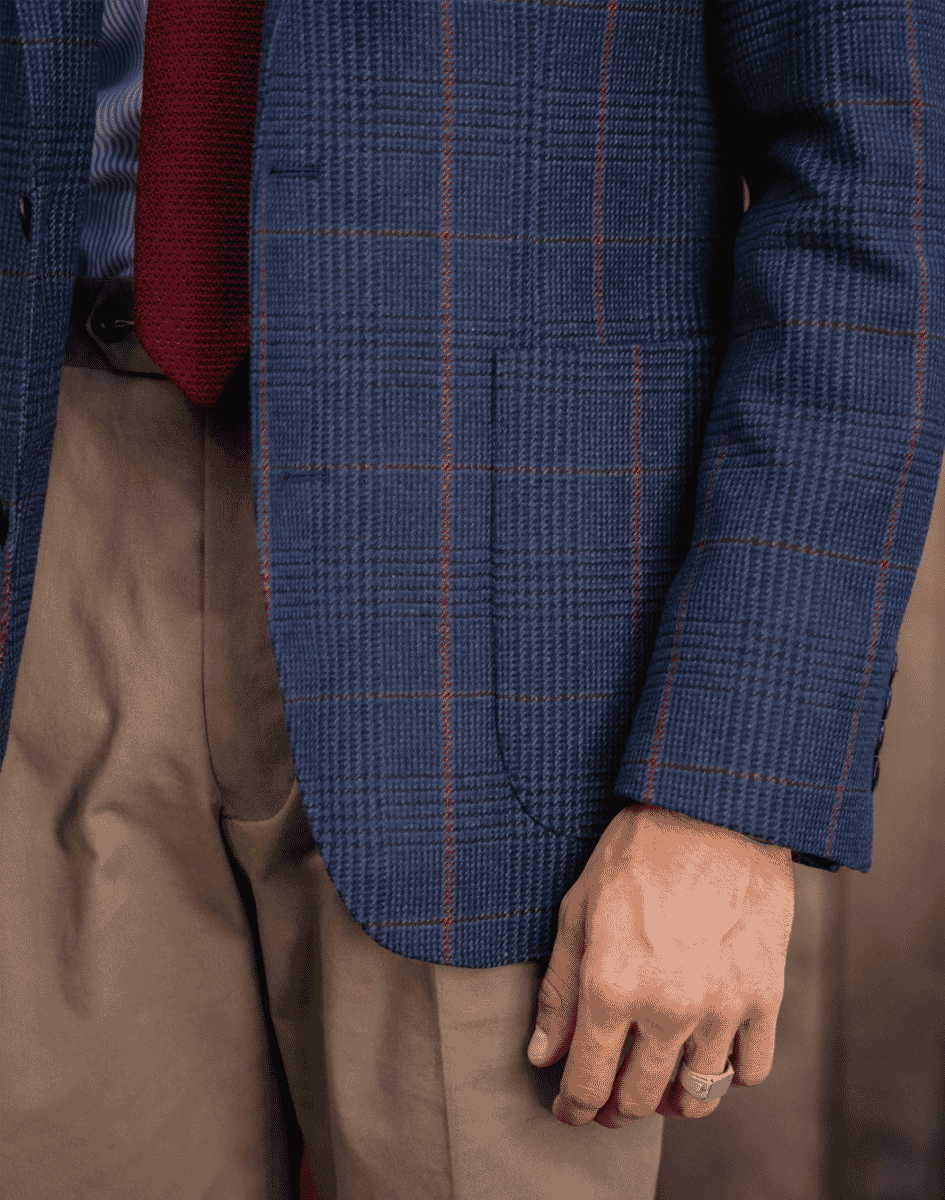 Winter wedding guest outfits
The plaid jacket takes center stage, offering a sophisticated and visually appealing pattern. Its warm, earthy tones add a touch of seasonal flair while exuding timeless style. The plaid pattern adds character to the ensemble, making it suitable for a festive occasion.
Paired with the jacket is a vibrant red tie, which provides a bold pop of color and complements the plaid design beautifully. The red tie adds a festive touch, enhancing the overall celebratory vibe of the outfit.
For the lower half, light-colored pants offer a clean and classic foundation. Their light hue provides a balanced contrast to the patterned jacket and red tie, ensuring a harmonious and polished appearance.
Overall, this winter wedding guest outfit combines seasonal charm with classic elegance, ensuring you look refined and festive while celebrating a special day with friends or loved ones.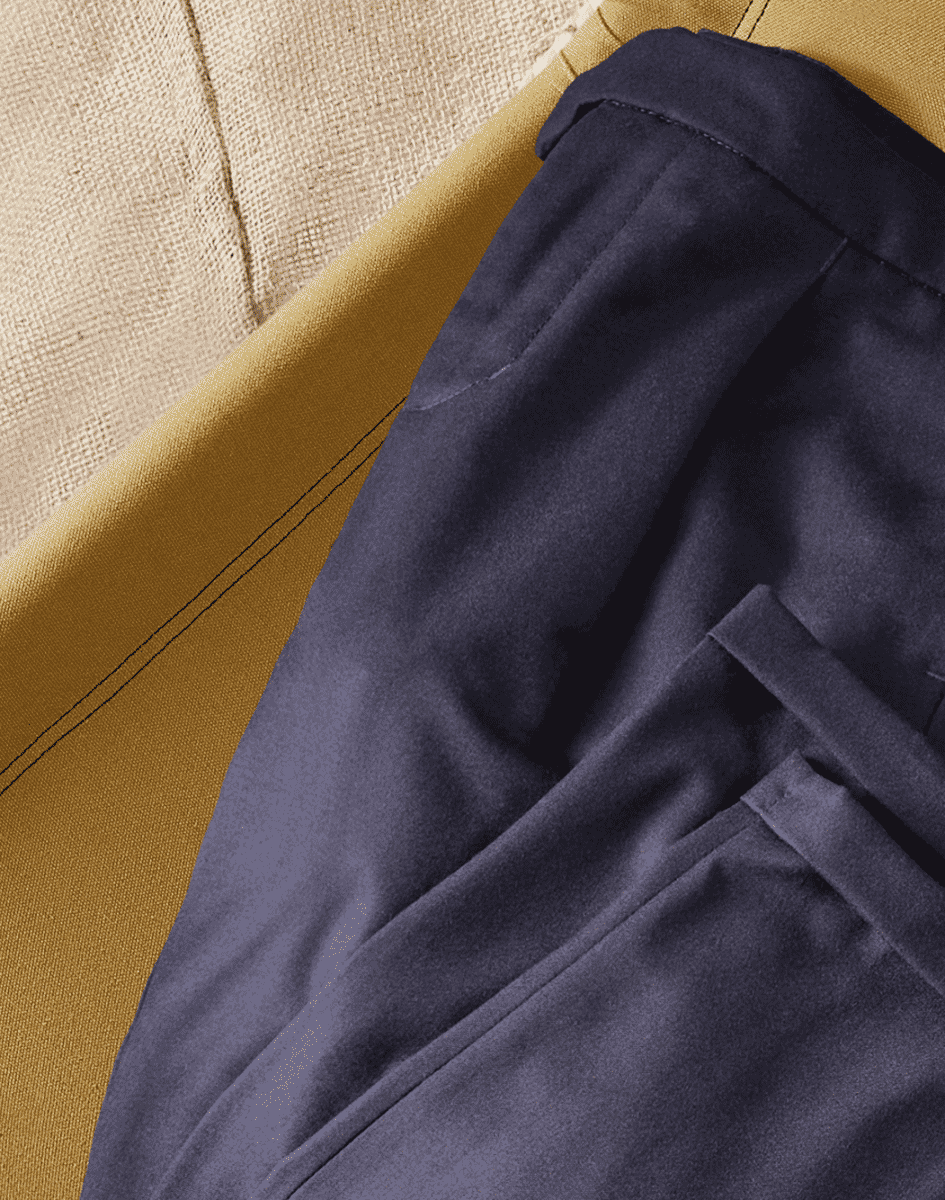 Winter family photo outfits
Embrace the winter season in style with this family photo outfit, designed to capture heartwarming moments with your loved ones.
At the forefront, a vibrant mustard yellow jumper steals the show. Its cheerful and warm color adds a touch of personality and festivity to your ensemble, ensuring you radiate both coziness and joy in your family photos.
Below, opt for navy trousers to create a timeless and sophisticated base. Their deep, rich hue provides a pleasing contrast to the mustard yellow jumper, resulting in a classic and harmonious look. These trousers offer both comfort and elegance, making them an excellent choice for a memorable family photo session.
With this comprehensive guide at your disposal, you're well-prepared to navigate the colder months with elegance and warmth. Whether you're headed to the office, a brunch date, a club, a romantic rendezvous, or a winter hike, your style will be your greatest asset. Embrace the season with confidence, and let your impeccable winter outfits define your contemporary yet classic style. Winter outfits for men have never been so versatile and appealing, so step out with panache, stay warm, and make a lasting impression.
Find the best winter gloves to pair with your outfit.
---
---