When the days grow cooler, the fabrics get warmer. Our prediction: you'll be reaching for your wool trousers this season time after time. Men's wool trousers are the essential dress-up dress-down option for cooler days. The key is natural fibres, sometimes mixed with technical fabrics for structure and easier care, sometimes with added cashmere for luxury, always with the finest cut and finish. You'll be looking for a classic signature piece to take you through the cooler days - and for many winters to come - whatever the weather and whatever the occasion. Need some help with options? We've been doing some work on exactly what we think you need. Scroll on for our pick of the best wool trousers for men, plus a few styling tips.
How to style men's wool trousers
Once you have your first pair of wool trousers you really will wonder how you managed without them in the winter months. They really are that essential, that versatile. They're the warming tonic you need against the cooler weather, and a stylish one at that.
Dress your wool trousers up with blazer and cashmere roll neck, team with brogues or Chelsea boots for a luxurious, personal style that will turn heads at any winter party. Jacket-and-tie event? Your wool trousers are right there with you.
The thing is with wool trousers, formal is not their only party trick. Deluxe tailoring means they bring a highly distinctive touch to whatever you're wearing. Saturday morning sneakers and faded faux fur-lined denim jacket? Of course. Add a chunky sweater and rugged boots to your wool trousers for that just-back-from-hiking look. Versatility is central, and we predict wool trousers will become a favoured piece you'll be experimenting with to anchor your look.
Decide on high or medium waisted, depending on personal preference, and note that some labels offer machine washable options, too, as well as individual options on unfinished hems. Whatever you choose, you really aren't going to make a mistake here. Take a look at our selected options for your next pair.
Best men's wool trousers in 2022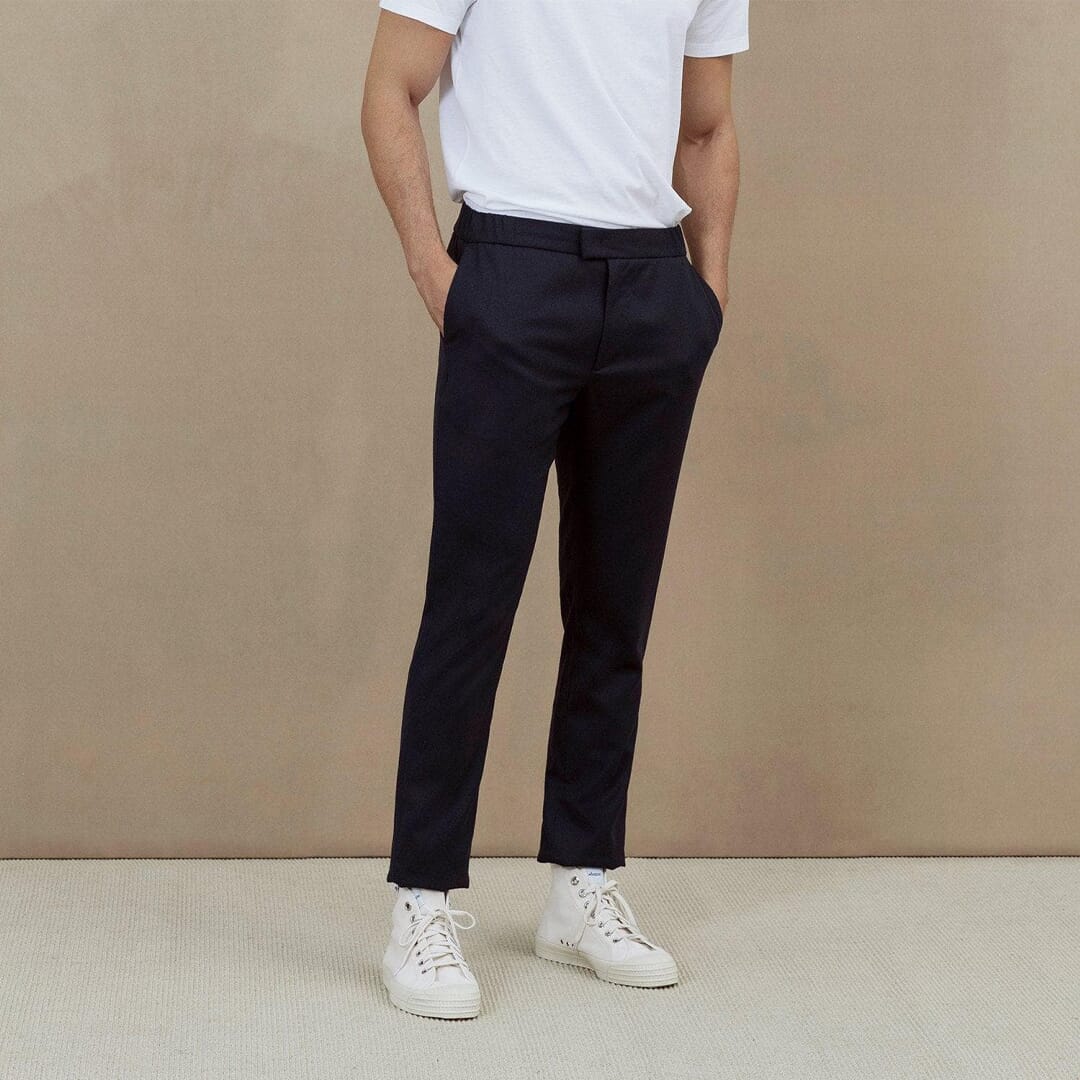 L'Estrange London The 24 Trouser Wool
L'Estrange is the innovative London label that wants you to do "more with less". These wardrobe minimalists have created the perfect example of that with these made-in-Tuscany supersoft Merino wool trousers. The idea is that you'll feel so relaxed it's as if you're wearing sweatpants, with all the natural stretch that comes from the finest Merino wool. The very name - 24 Trouser Wool - exemplifies the L'Estrange approach: very much form-follows-function. Essential - and machine washable, too.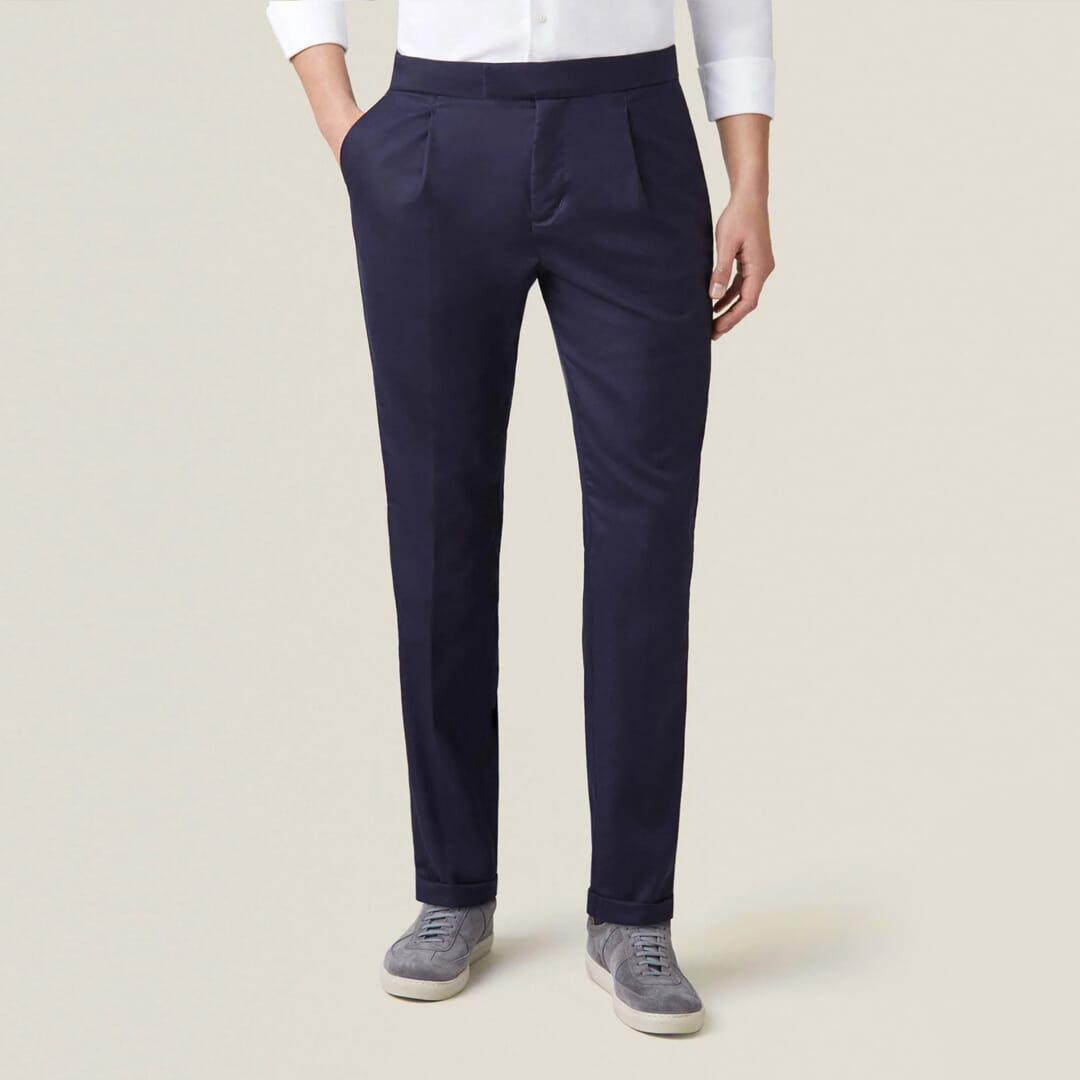 Luca Faloni Wool Pleated Trousers
Crafted from pure virgin wool by selected artisans in the northern Italian town of Lago d'Iseo, these pleated trousers from the luxury specialists at Luca Faloni are designed to be dressed up with shiny lace-ups or dressed down with your most-loved worn trainers. Pleats offer a casual feel, leg is cut straight and slim, overall feel is lightweight, lining is cotton. Vitale Barberis Canonico, who supplied the wool flannel, have been in business since 1663, so know more than a little about what they do.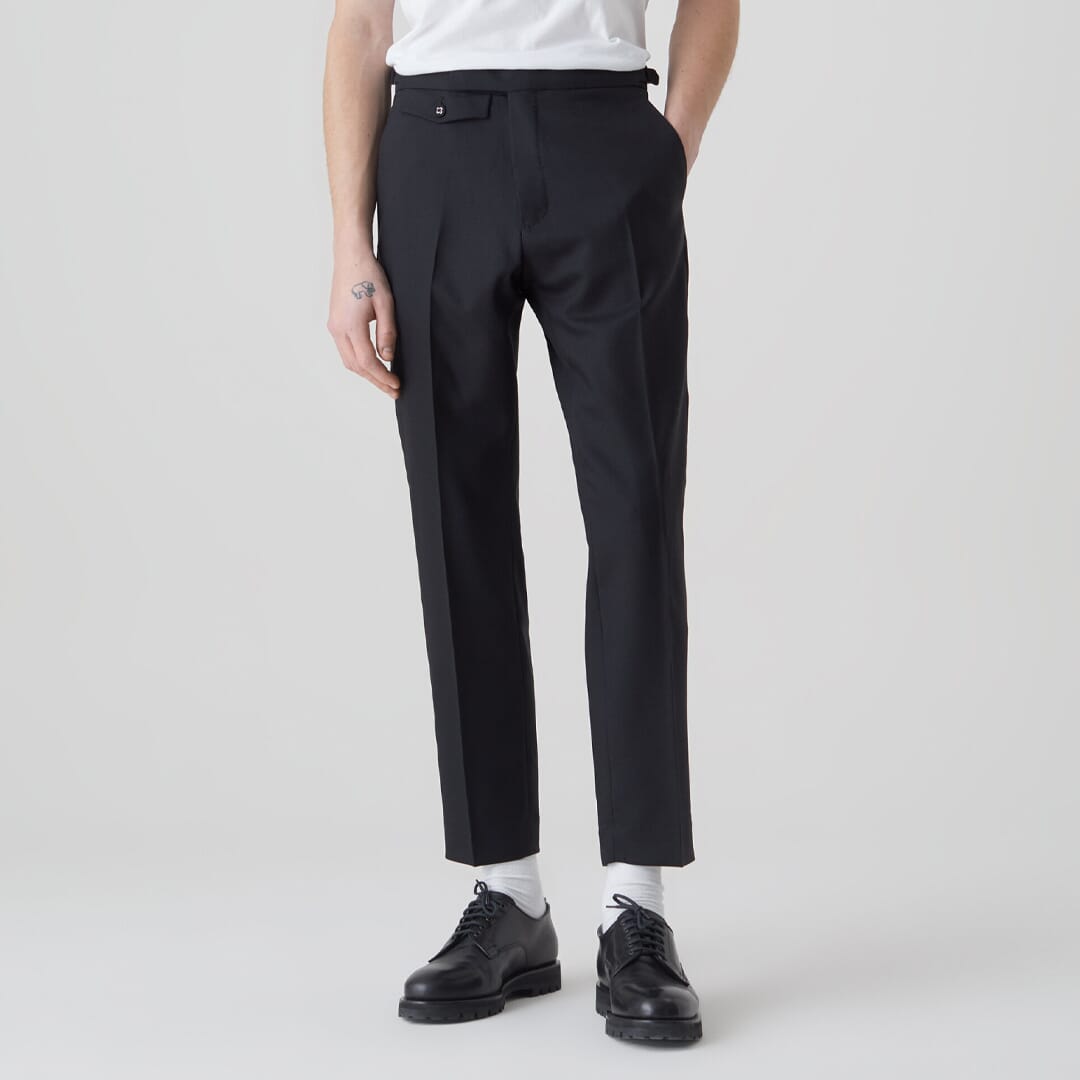 Closed Atelier Formal Pants
Tailored by long-time experts Pan-Ko of Istanbul for the German high quality aesthetics specialists at Closed, their Atelier Formal Pants are crafted from virgin Italian wool that's been yarn-dyed with a melange look, to offer a unique colour effect. Subtle detailing includes pockets to side, with feature front flap pocket and buttoned pocket to the rear. Lined to the knee for extra luxurious feel. Perfect for your capsule wardrobe.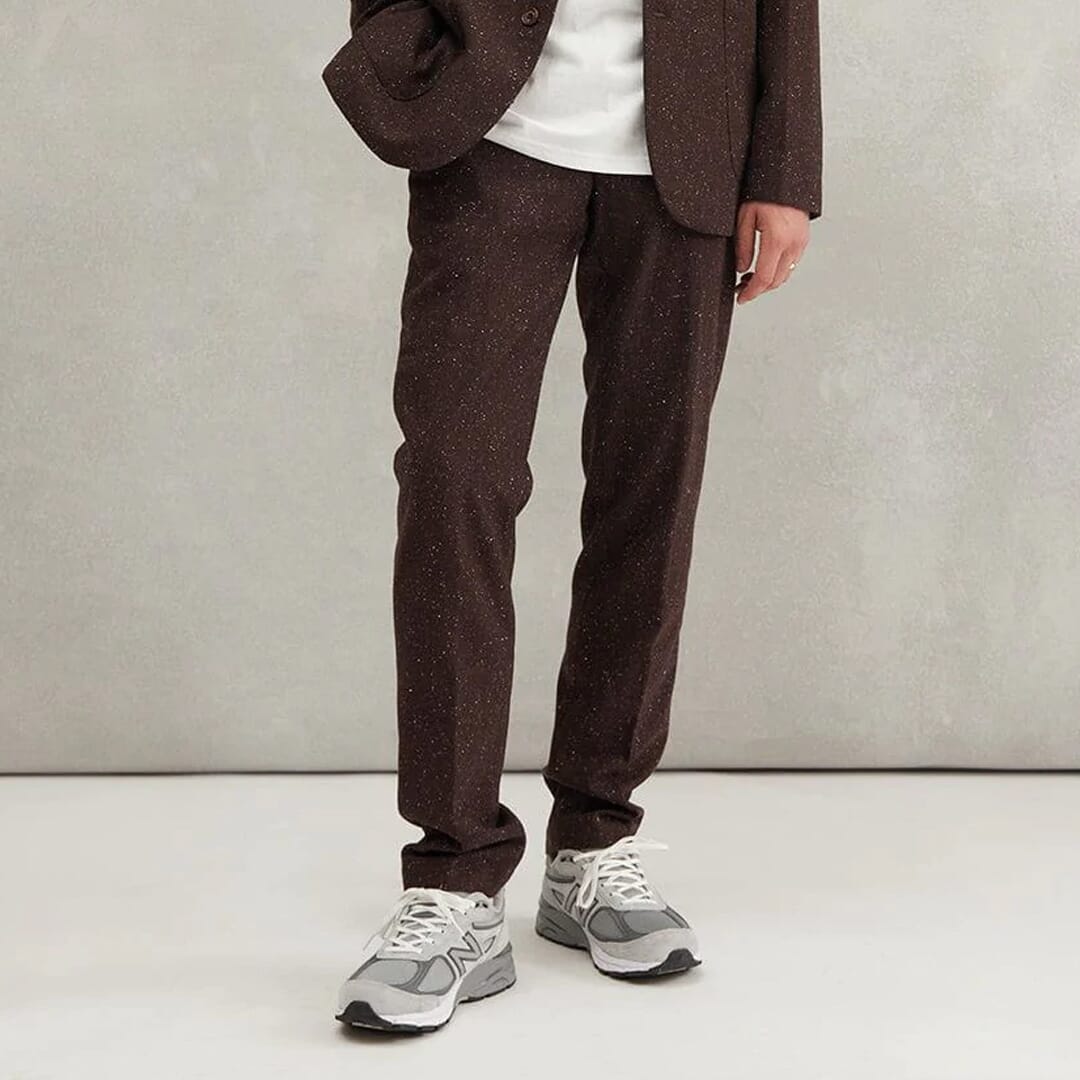 Percival Espresso Nep Wool Tailored Trouser
From east London's finger-on-the-fashion-pulse Hackney district comes a signature instalment in Percival's mission of "subverting the classics". Cut is straight - but, note Percival, "not skinny" - and subversion here is that these are the wool trousers that aren't wool at all, despite texture and feel. Construction is half cotton, half technical fabrics for structure and ease of care. These are more of a lighter weight all-season option - which may be exactly what you're looking for.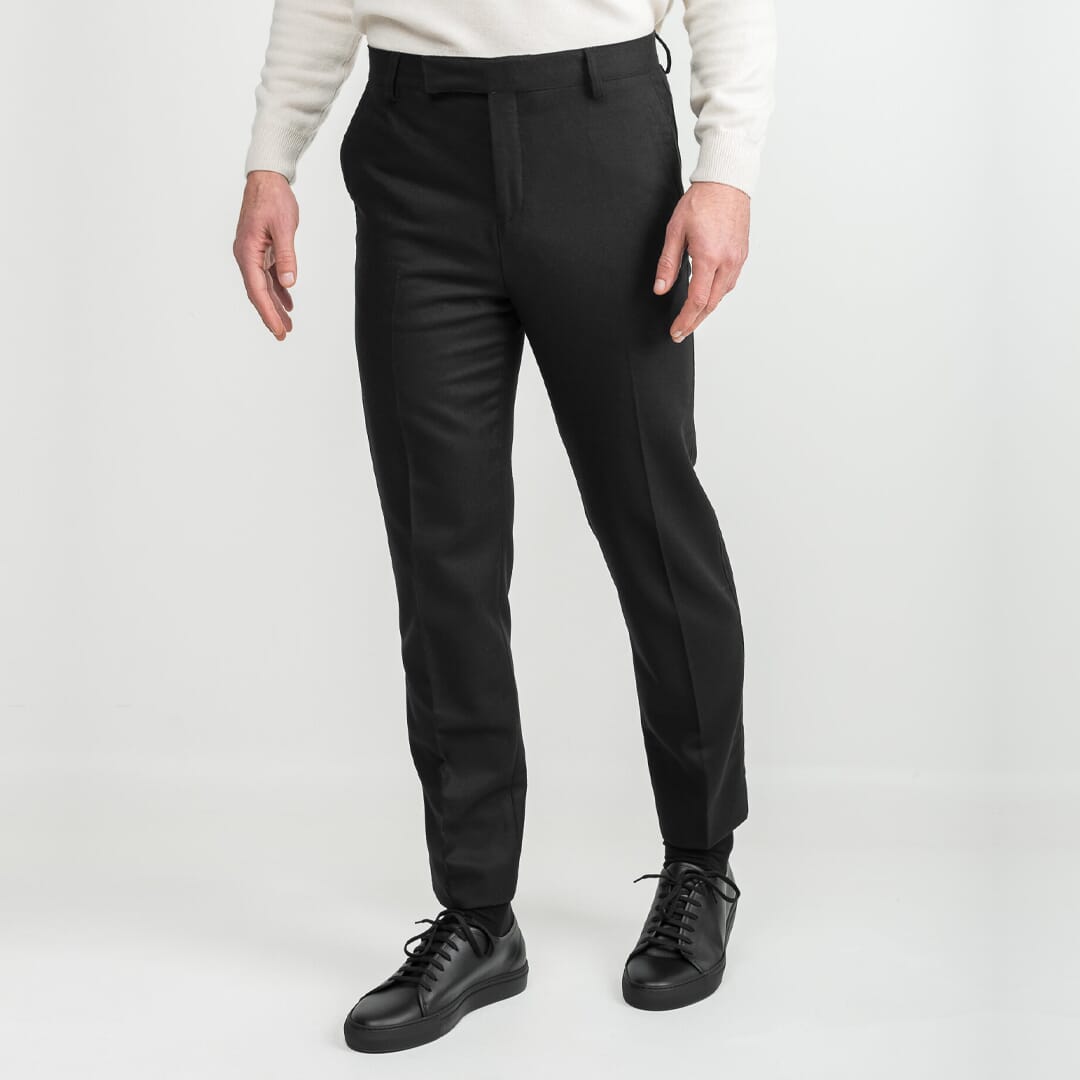 Artisan Lab Black Flannel Italian Standard Chinos
Cashmere is the secret luxury ingredient in Artisan Lab's impeccable Italian Standard Chinos in a heavyweight Italian Vitale Barberis Canonico flannel that's 90% wool with 10% cashmere added for additional softness. Chino style means these wool trousers are super-versatile, with a flat front and slim cut for a highly contemporary look. Artisan Lab commission strictly limited production runs offering sustainability - and exclusivity.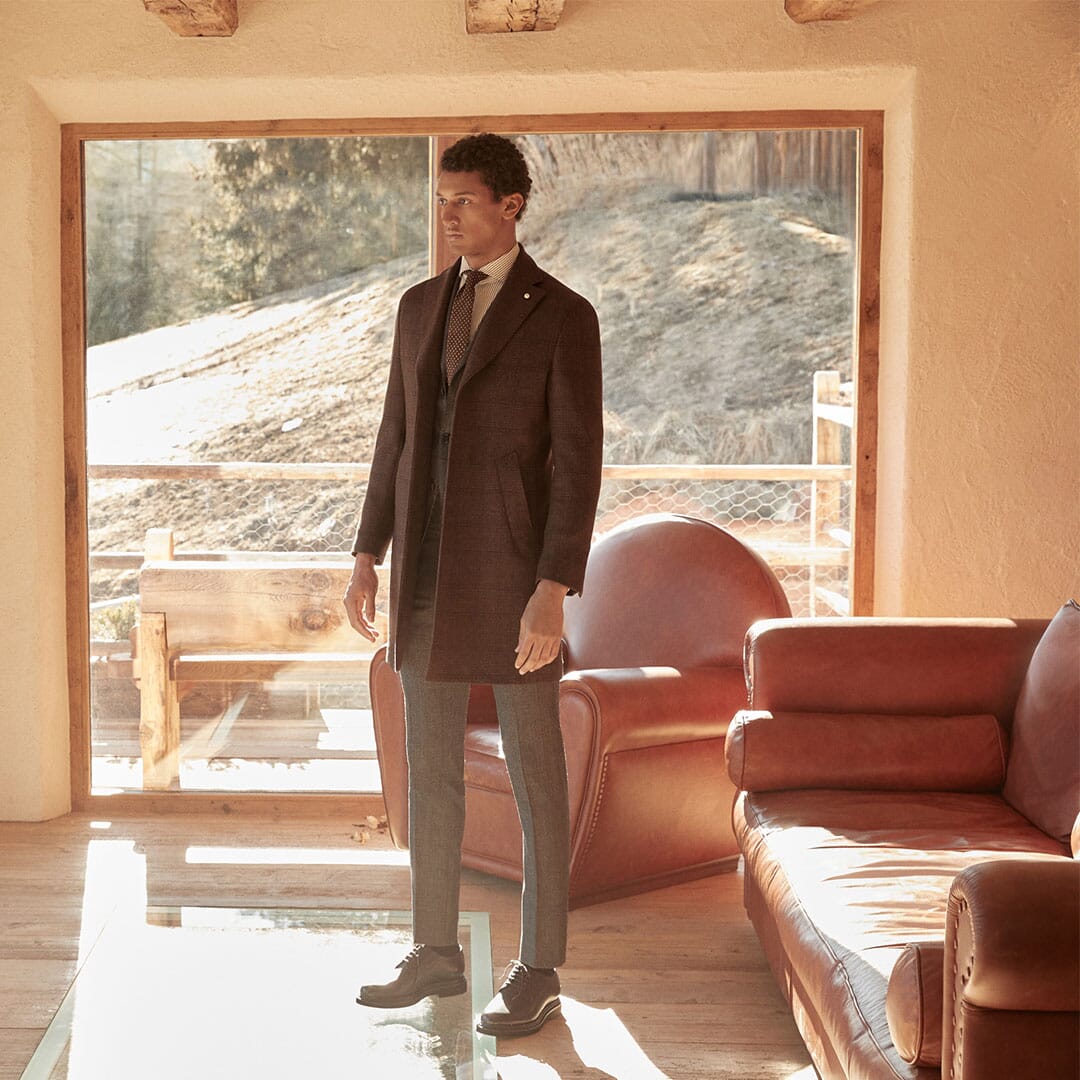 Luigi Bianchi Wool Flannel Pleated Trousers
High waistband, double pleats and an elegant tapered leg offer classic style in these heavyweight Italian wool flannel trousers from Luigi Bianchi, part of an Italian clothing dynasty that dates back to 1911. Their mission is to offer designs that will last whatever the passing fashion seasons demand, and here construction is from the finest Vitale Barberis Canonico fabric, a guarantee of high quality - and that this is a look that will last and last.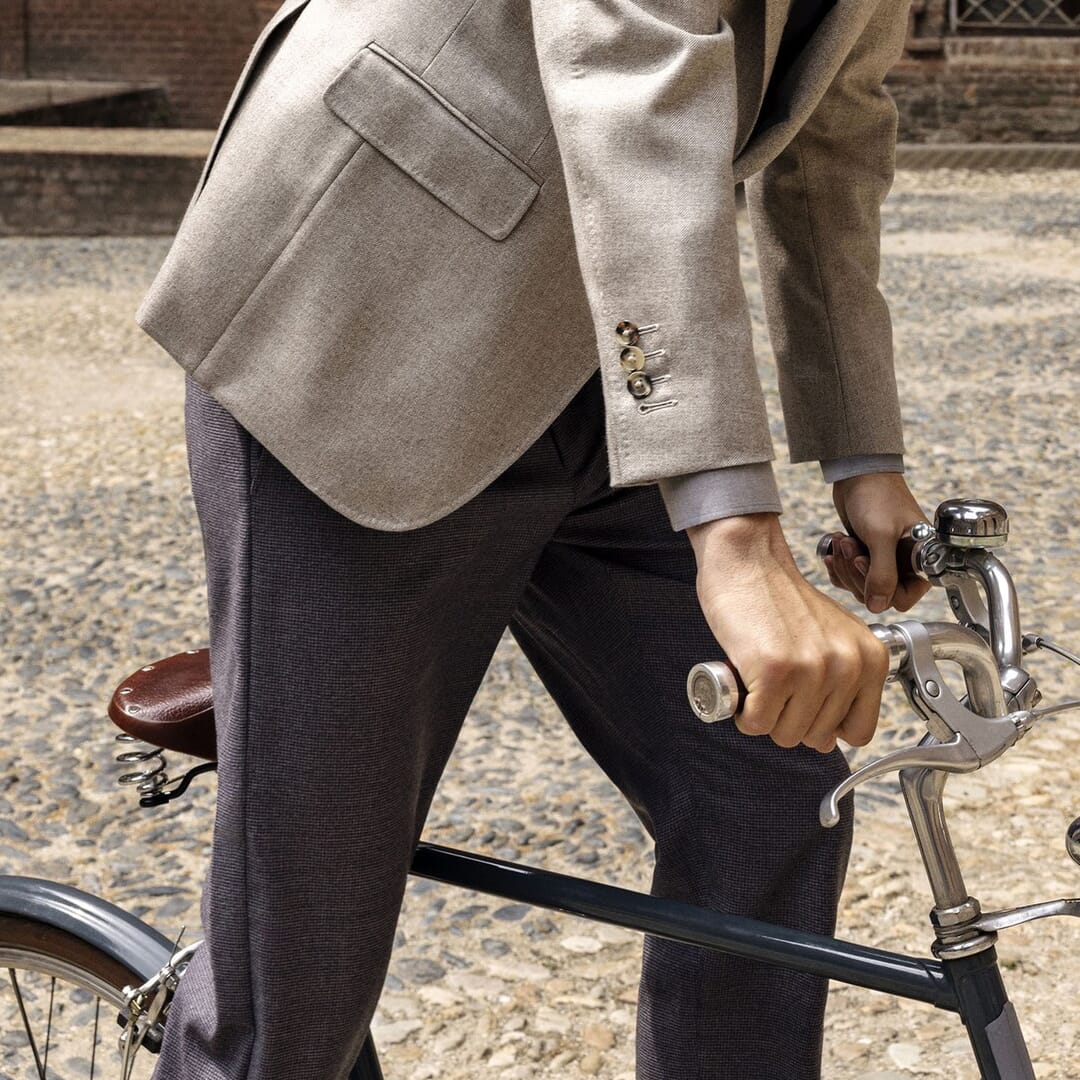 Canali Beige Wool Flannel Flat Front Trousers
Family-run Canali has been creating Italian deluxe essentials since 1934, and all of that experience and expertise is brought to bear in these traditionally-tailored flat front 100% wool trousers, available at Baltzar, which belong in every discerning men's formal wardrobe. Cut is medium high rise and hems are left deliberately unfinished, again in traditional style, so that you can tailor length to your bespoke preference.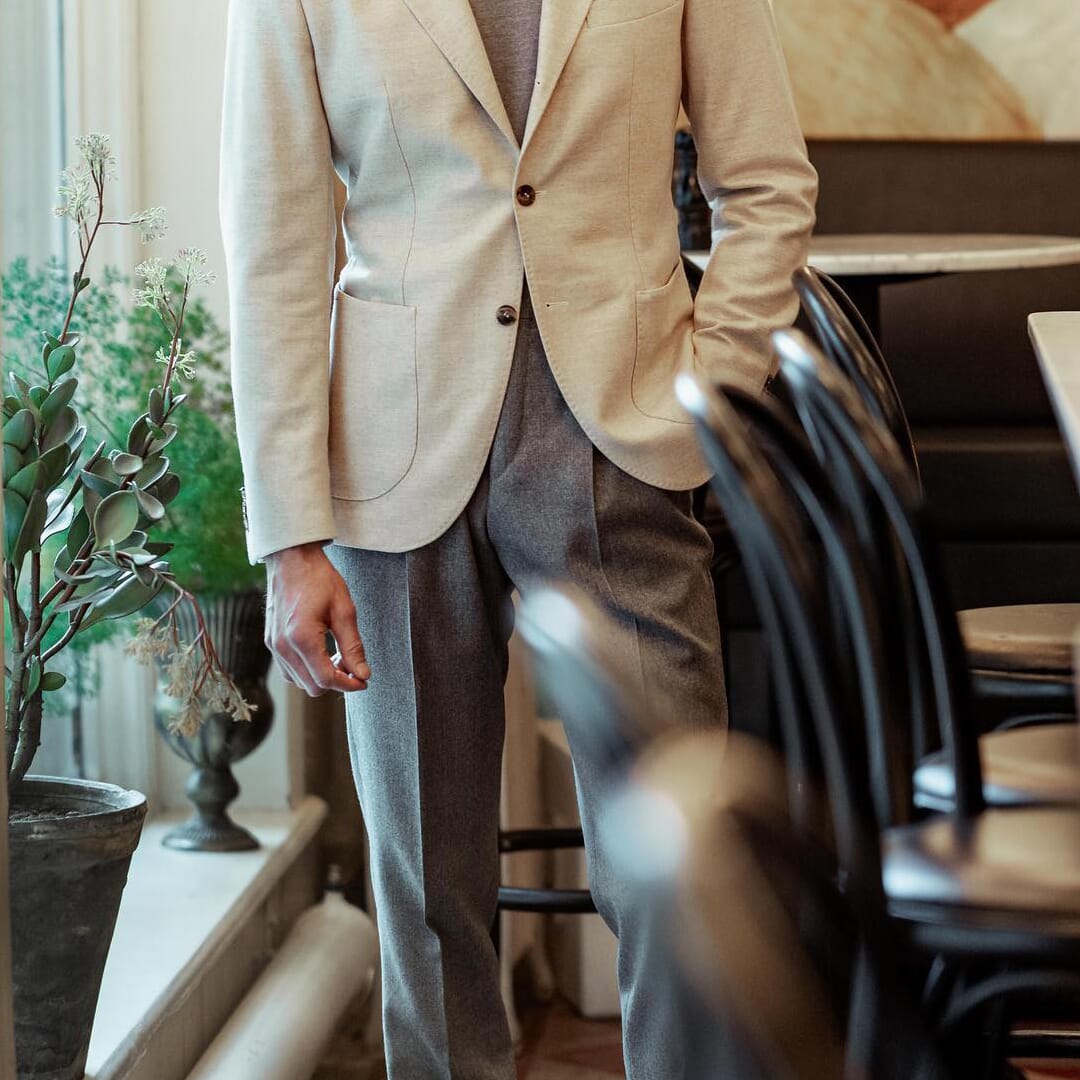 Studio 73 by Cavaliere Wool Tweed Wide Trousers
The Scandinavians behind Studio 73 by Cavaliere, use Italian expertise from long-established artisanal tailors Lanifico di Pray to construct their highly contemporary take on the classic wool trouser. The use of striking pure wool tweed marks out these medium rise, straight fit trousers as something truly special. They'll easily become a signature seasonal piece that adds to your look on just about any occasion.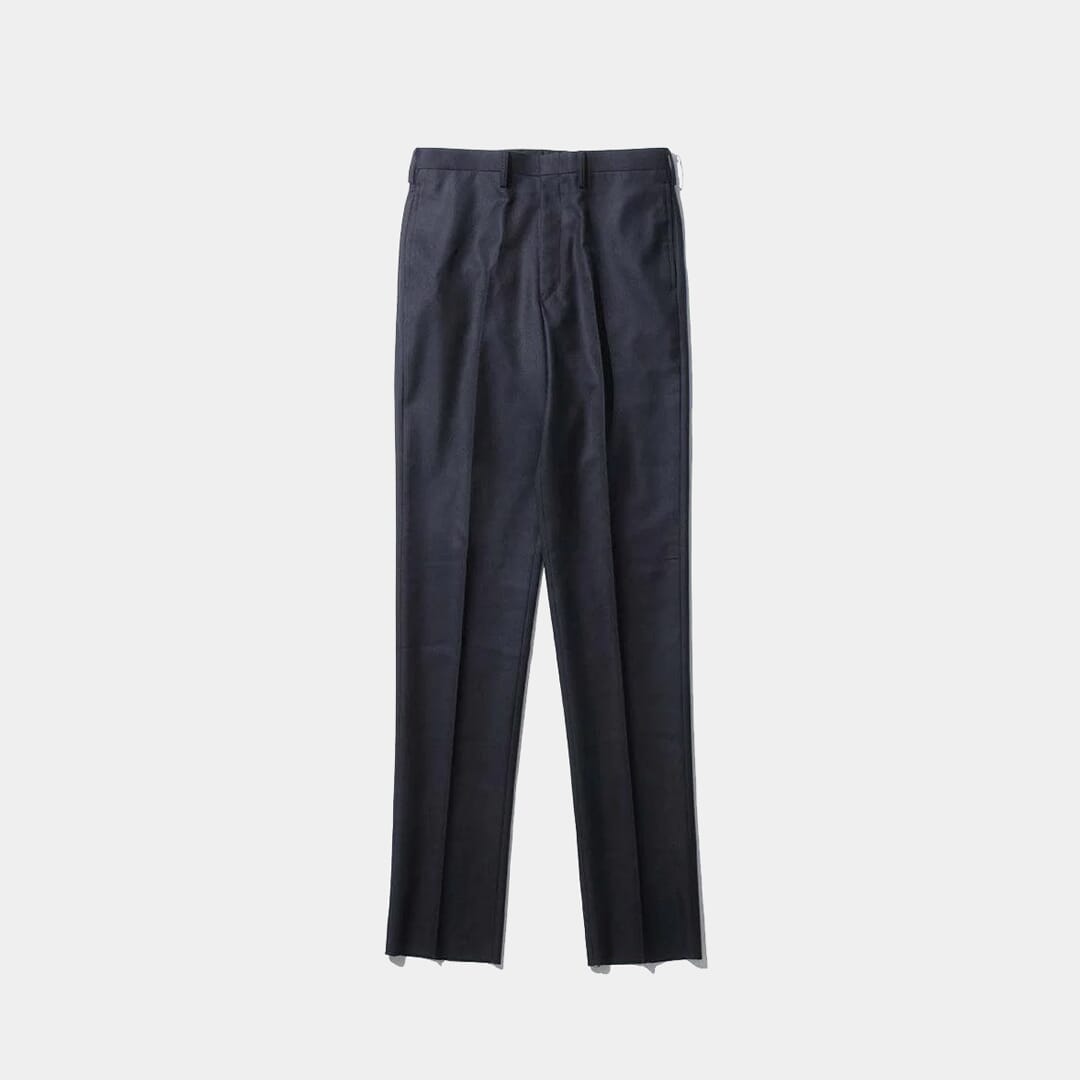 Anatomica Trim Stem Pants Wool Serge
Americana, as redefined by the fashion innovators at Anatomica, aiming to bring Japanese street style to a new audience. On point tailoring from 100% wool serge is in Japan, with origins in American casual clothing of the 1960s given a distinct contemporary twist. Waist is mid-high rise, detailing includes two rear and two slip pockets to the side, style is all yours.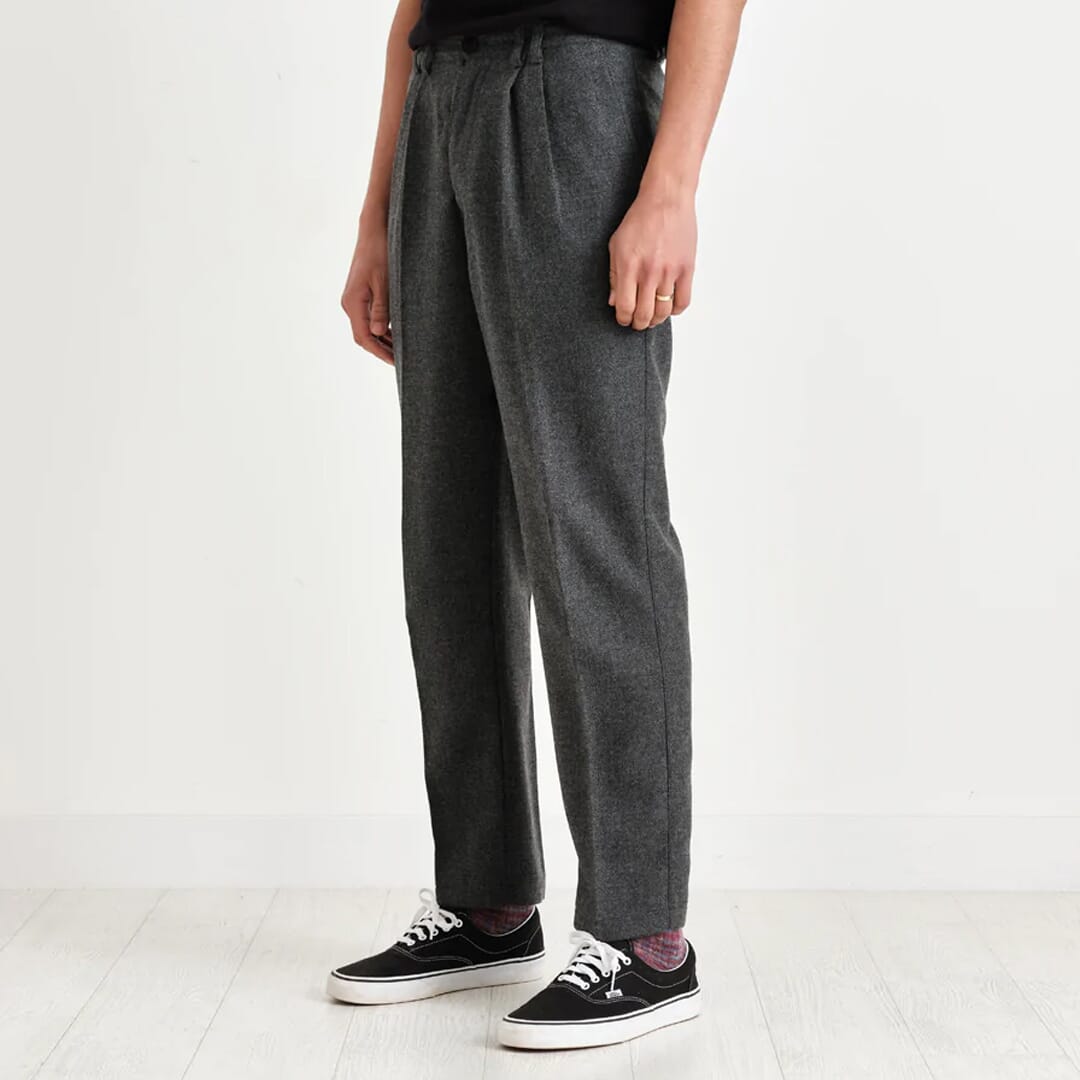 Wax London Dark Grey Wool Pleat Trousers
True to Wax London's mission - contemporary menswear with an emphasis on sustainability - these relaxed fit trousers are tailored from a sustainable wool blend. On-message detailing includes environmentally friendly corozo buttons. All of this would be as of nothing without the style which - of course from Wax London - is impeccable, with straight leg fit for maximum versatility, whether you're dressing them up or going for casual warmth.
Why not pair your wool trousers with a pair of patent leather shoes?
---
---